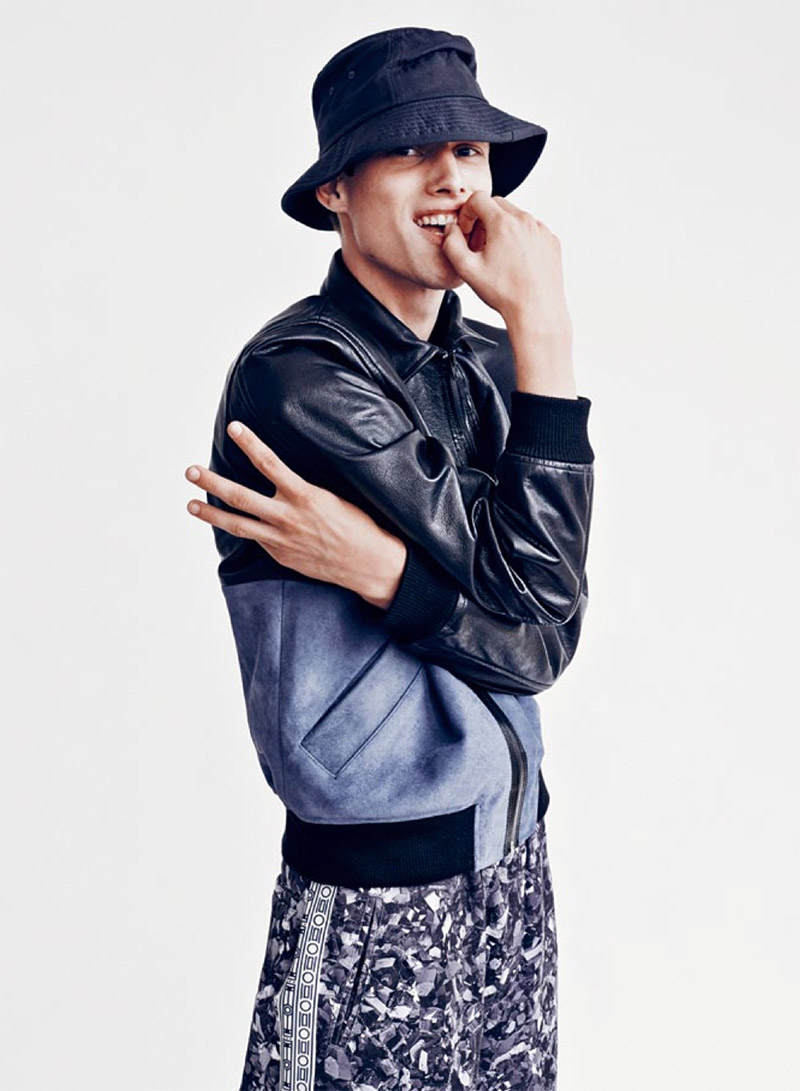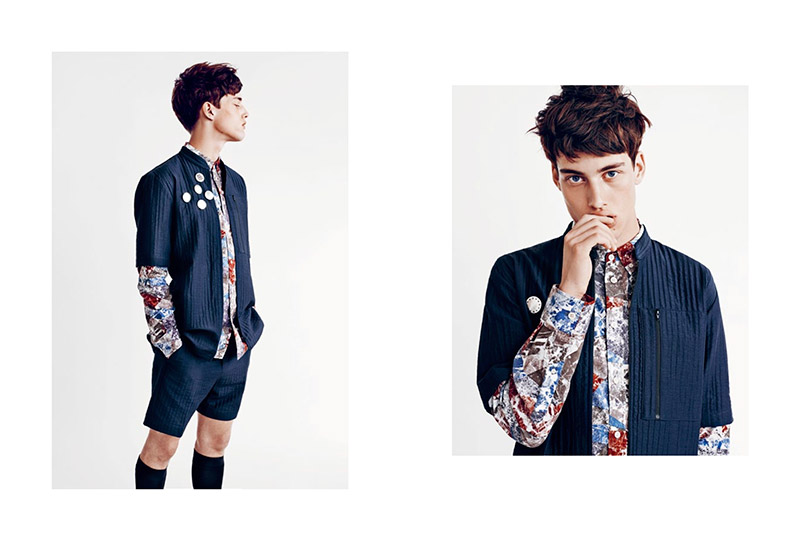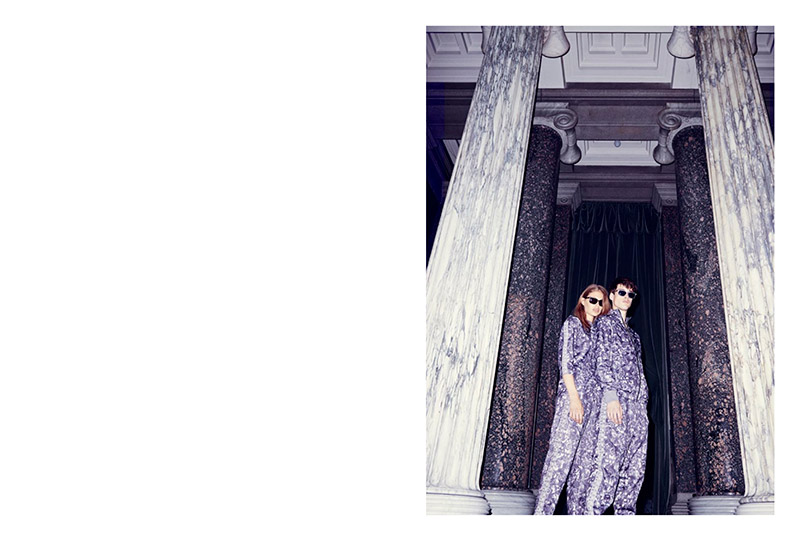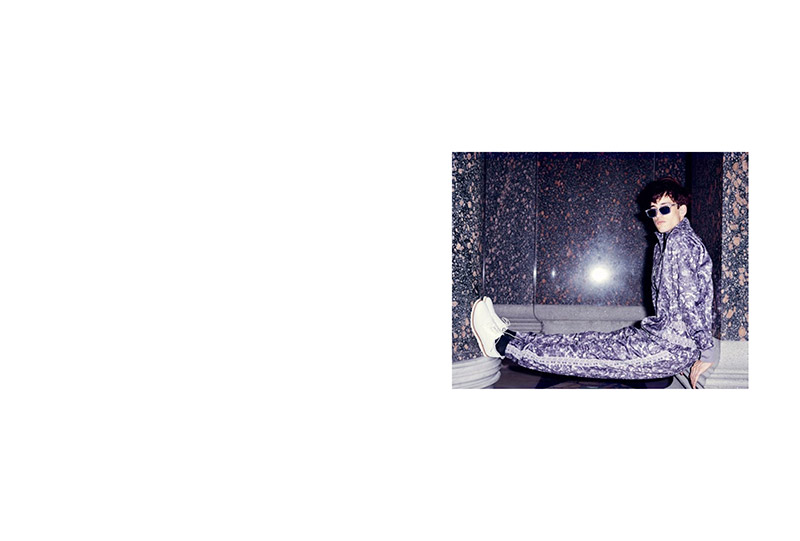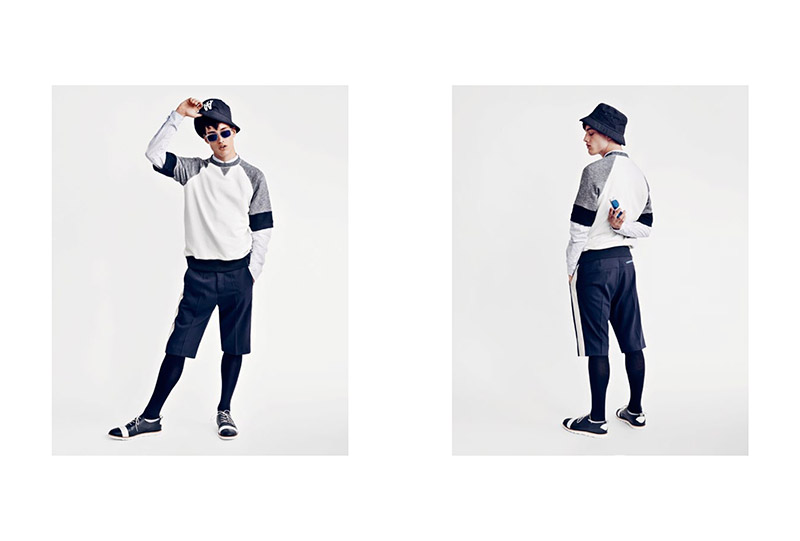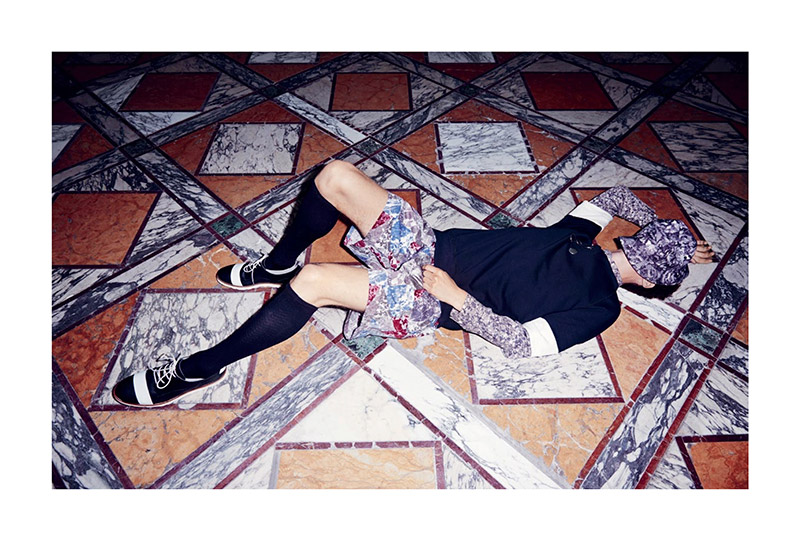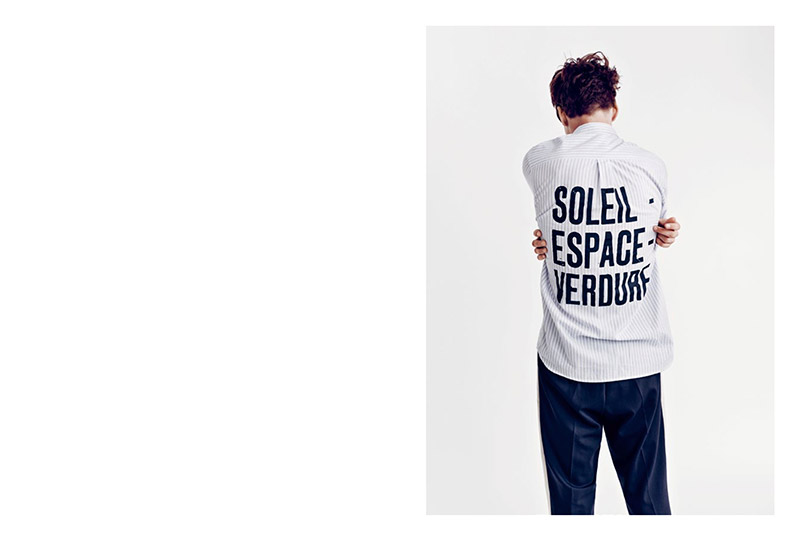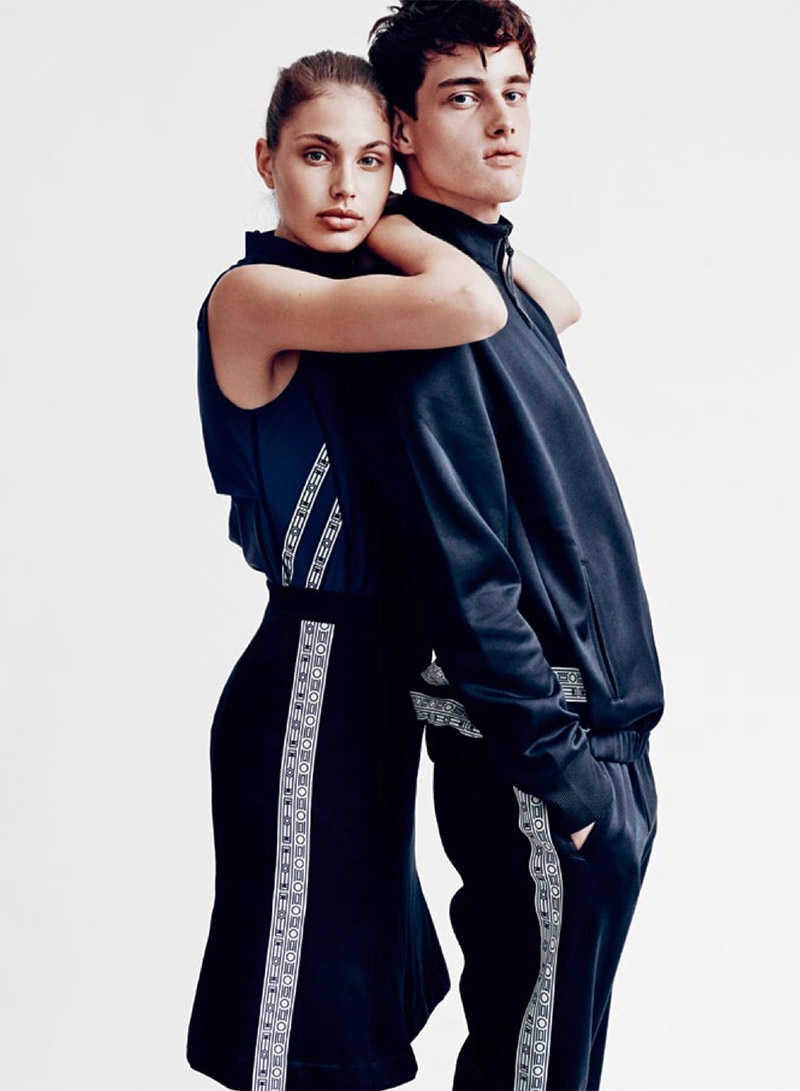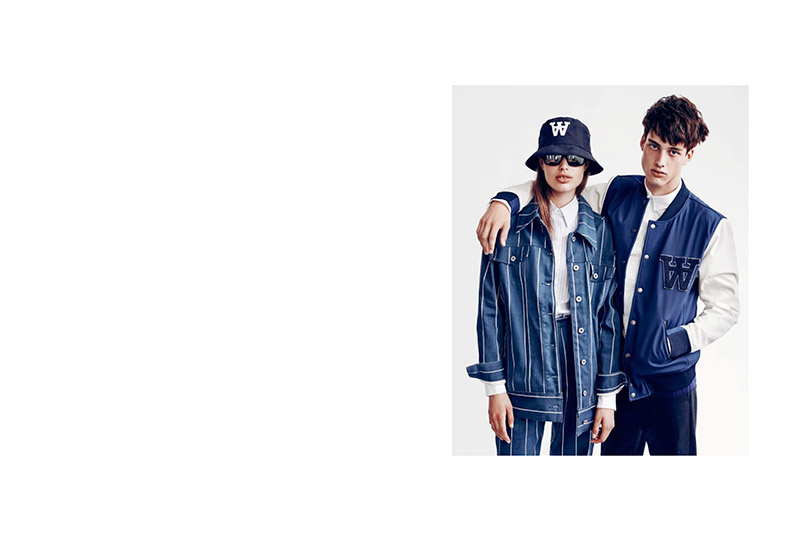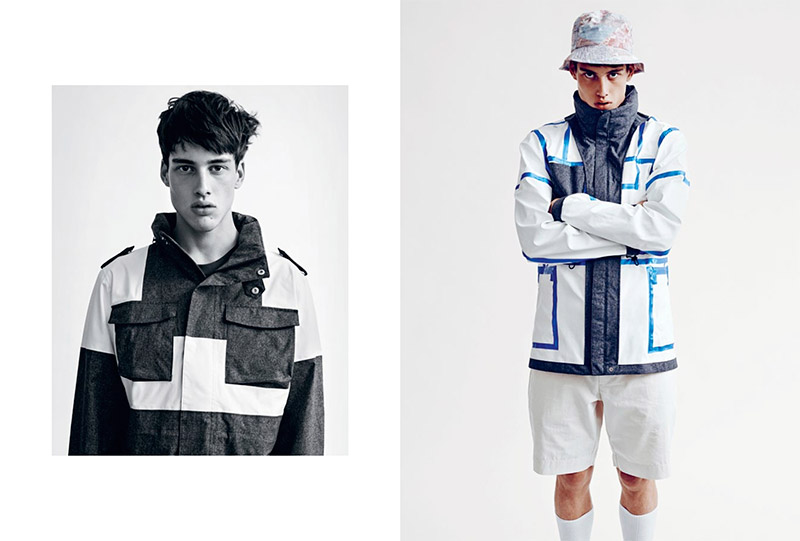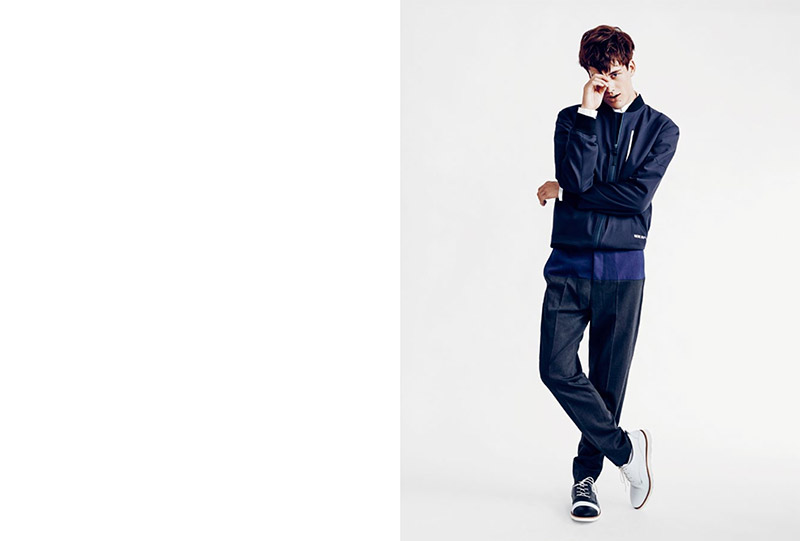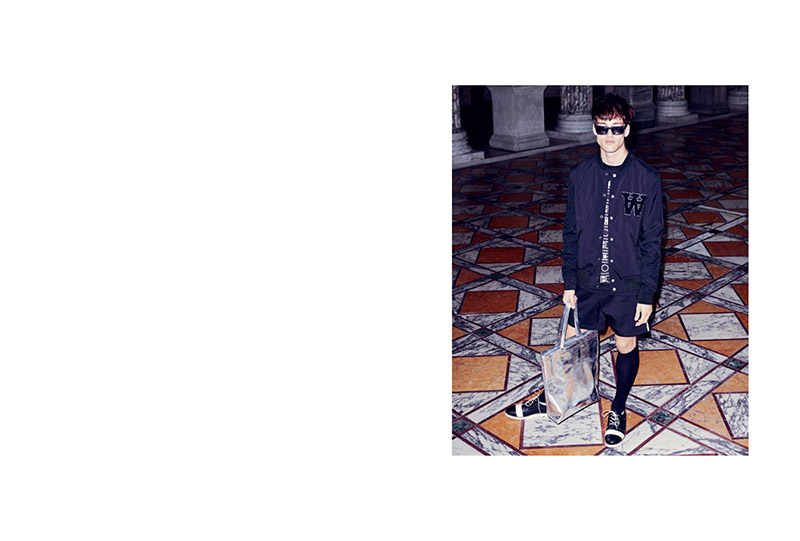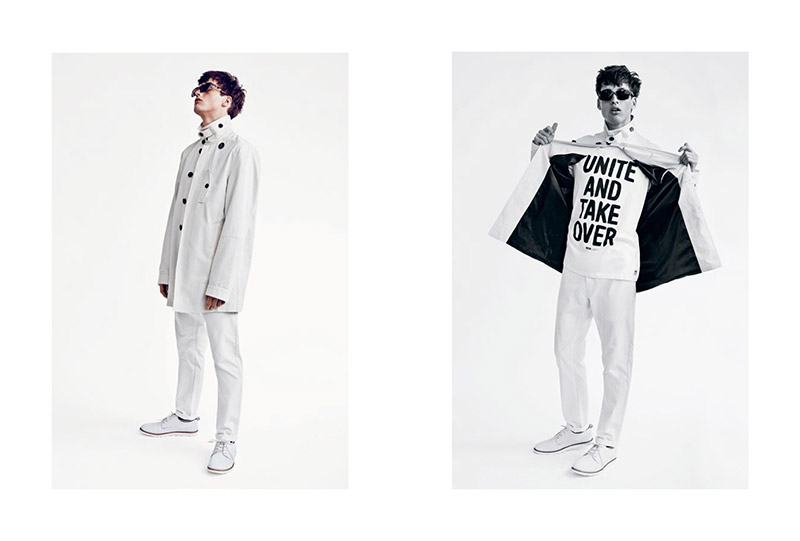 Aiming to find the perfect balance between style and functionality, the Wood Wood Spring/Summer 2014 collection takes its diverse inspiration from the historical fractures around the French revolution as well as the possibilities of a new future after the recent unrest in Europe. Clashes of modernism and classicism become evident in the characteristic prints, unexpected mix of materials and unorthodox cut-lines.
Prior to the making of the 'Utopia' collection the Wood Wood design trio visited Paris and was inspired by the architectural history of France ranging from the rennaisance to the revolutionary modernism of Le Corbusier. Thus the collection incorporates traditional elements in a simplistic, almost minimalist way to create looks with classic cut-lines in technical and modern materials. The French revolution as well as the recent challenges faced by the European community are also inspirational for the collection and modified revolutionary catchphrases are used in the print story.
The menswear collection is a mix of stripped down simplistic expressions and more elaborate detailed and decorated styles. Many styles have strong references to sports and performance and are incorporating technical materials and functional details. Shirts with placement prints see the day in the collection that also features technical M65 jackets with taped seams as well as wool suiting.
Credits
Photography: Hasse Nielsen
Hair: Cim Mahony
Make-up: Sabrina Szinay
Models: Sylvester & Maja @ Unique