F.Y!
A brief in men's fashion
and culture
FUCKING YOUNG began as an inspirational platform focusing on youthful aesthetics derived from manly hemispheres. Our freedom allowed us to merge established with emerging artists, thus aiding the latter reaching their own public. A synergy that owed most to a passion for the arts has since grown to a state where not only do we promote content created by others, moreover we sponsor and collaborate in birthing such work. Now we also celebrate this community's creativity with our printed magazine, which intends to better shelter our love and presence in the youthful hemisphere of the current times.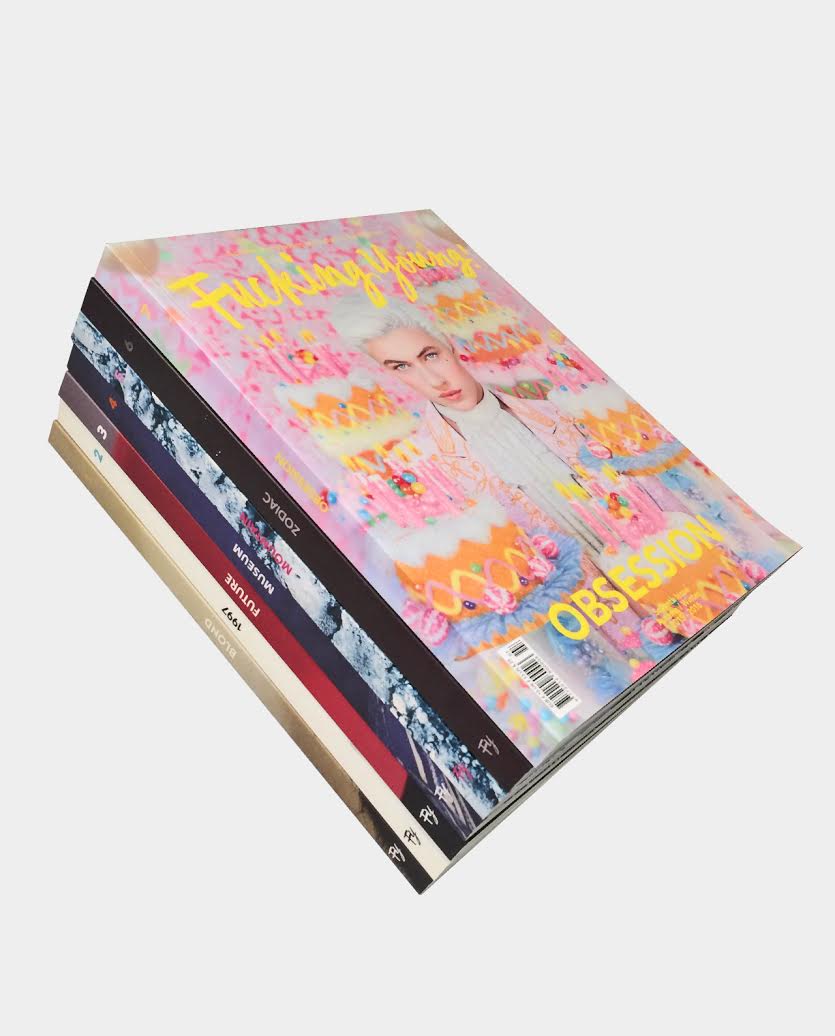 Staff.
Founder & Director. Eduardo García. Contact
Editor-in-Chief. Adriano Batista. Contact
Global Content Editor. Anna Barr. Contact
Senior Editor. Luca Imbimbo. Contact
Editor-at-Large. Philippe Pourhashemi
Fashion Features Editor. Marlo Saalmink. Contact
Music Features Editor. Ivica Mamedy. Contact
Copy Editor. Senka Islamovik
Store Manager. Sara Ling. Contact
Magazine's Design. Cordova-Canillas. Website
Web Design. Folch Studio. Website
Web development. Andreu Llos. Website
Hosting partner. Asmallorange
Advertising.
Advertising
Alicia Fabrega. Contact
Eduardo García. Contact
Distribution.
International. Pinneapple Media. Contact
Spain. Ilovepaperco. Contact
General Inquiries.
Feel free to contact with info@fuckingyoung.es
Publisher. ABHFYA.com
Carrer Berga 14, Principal Primera
08012 Barcelona (Spain)