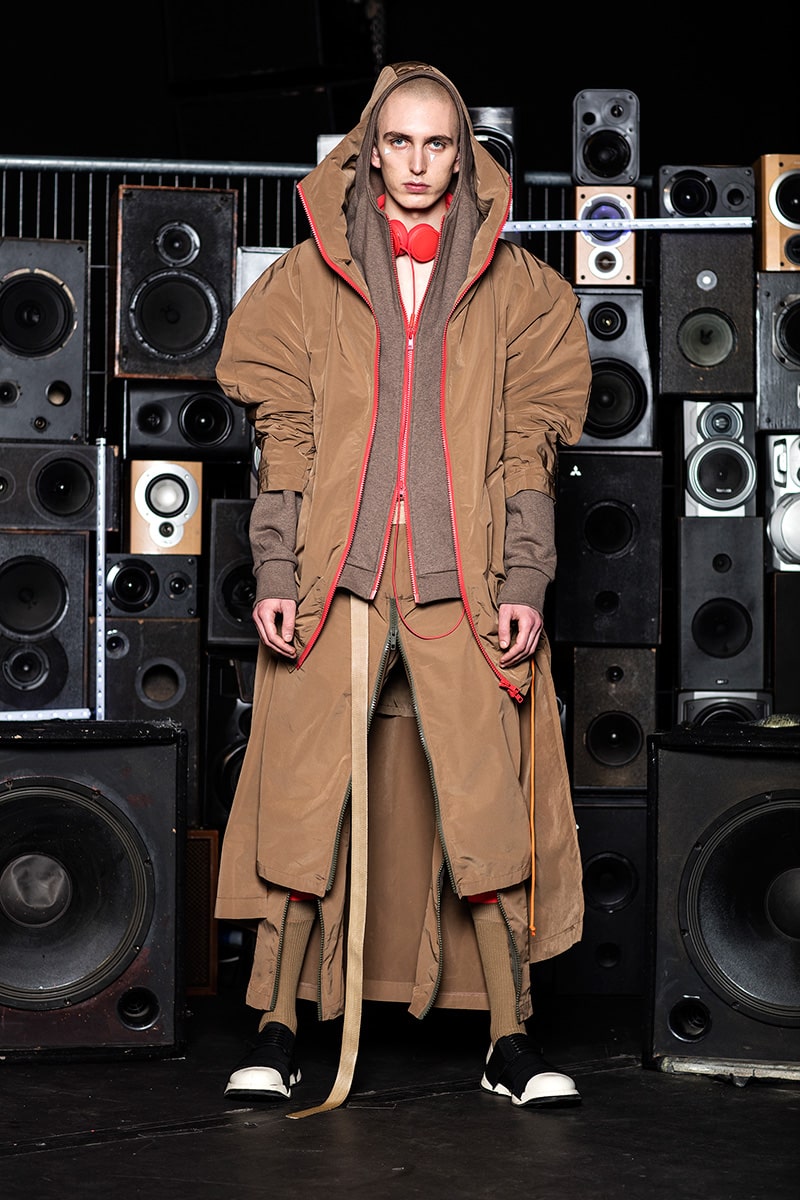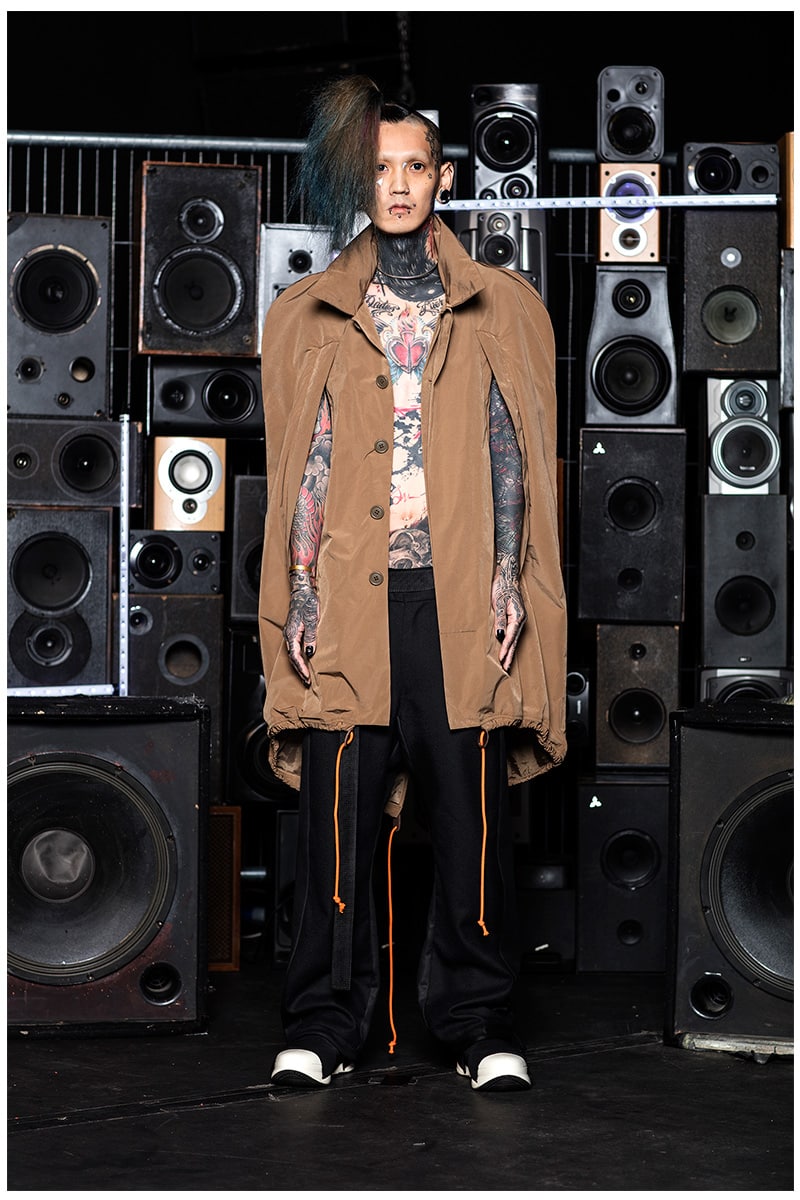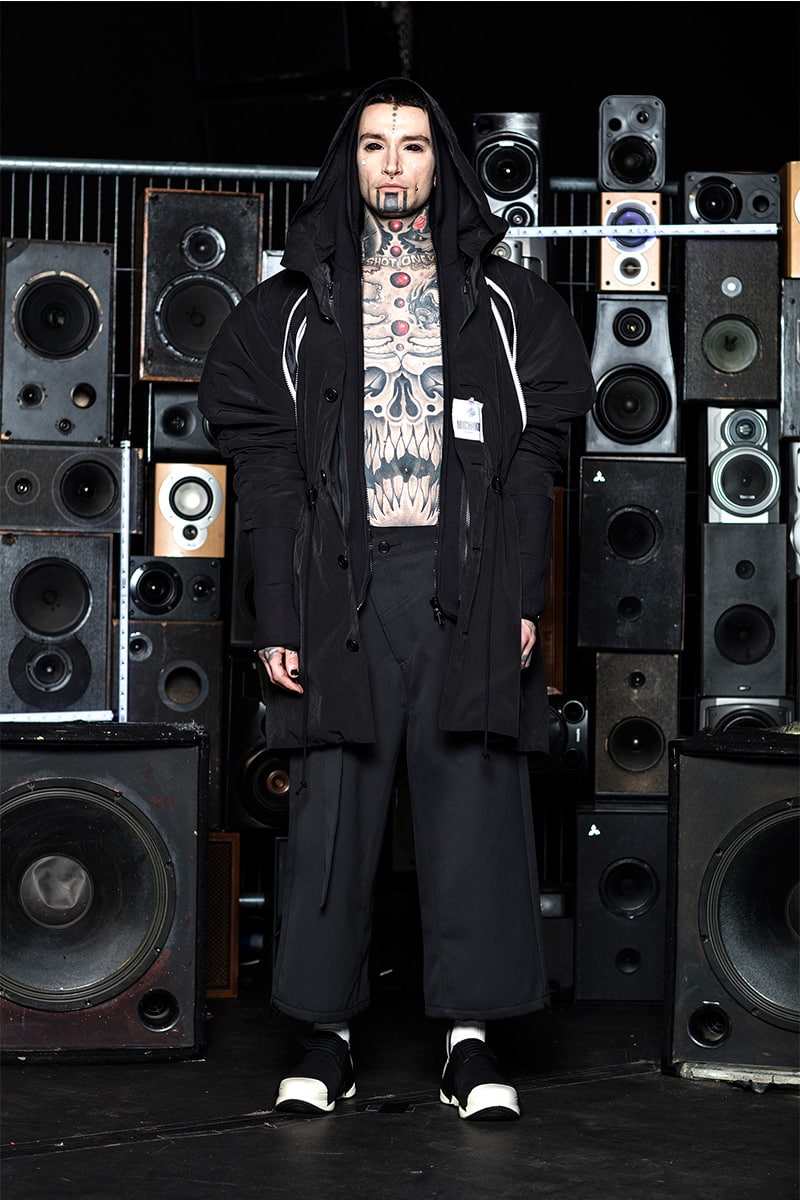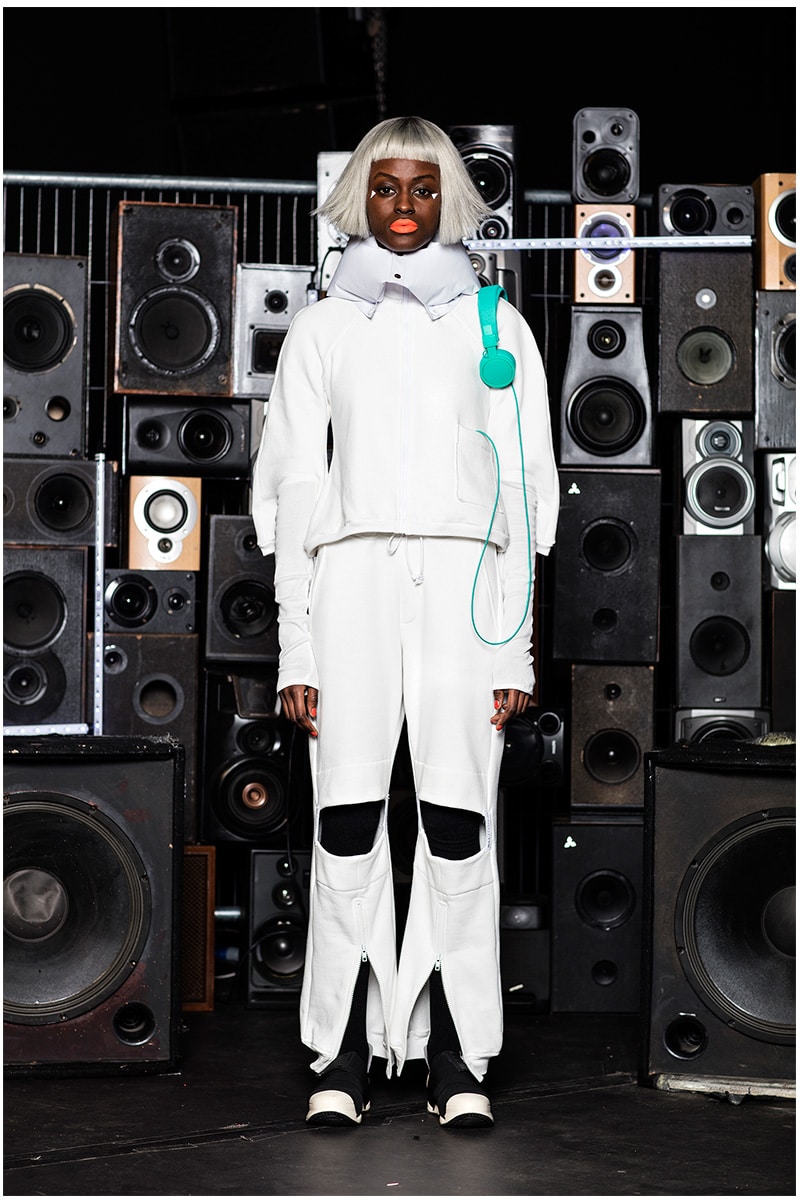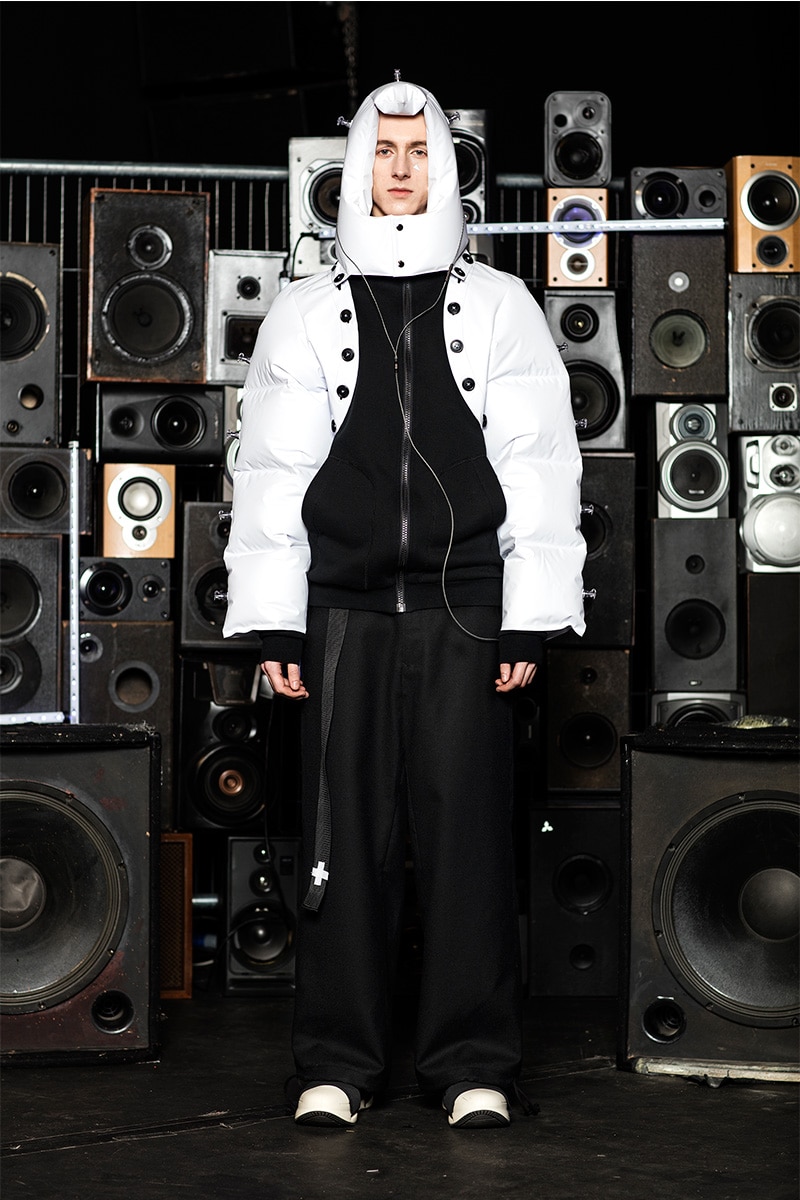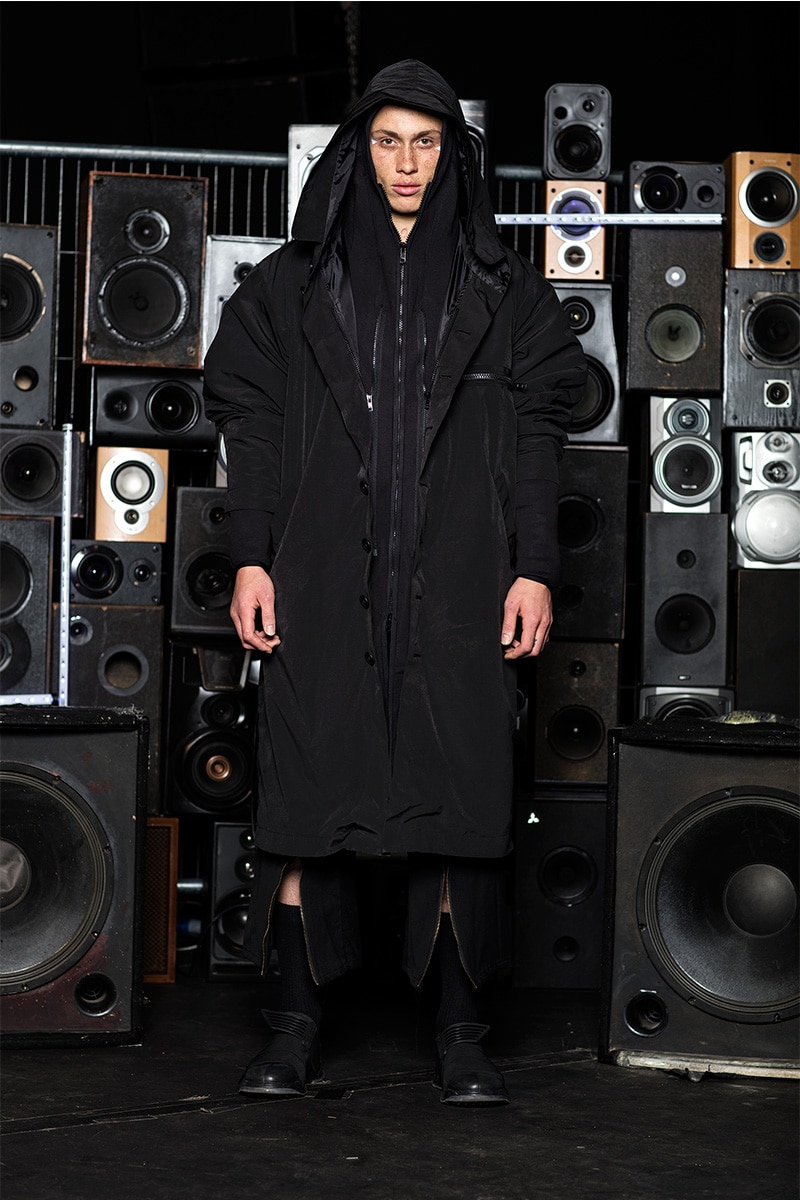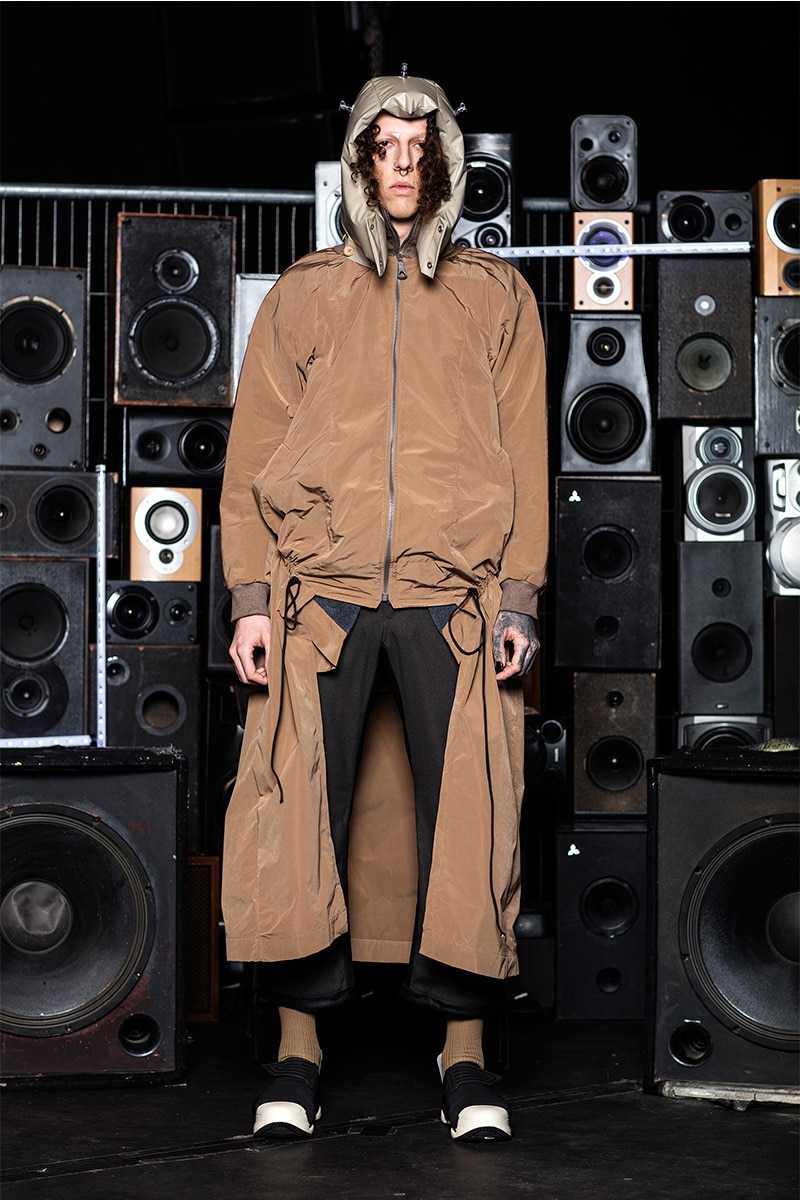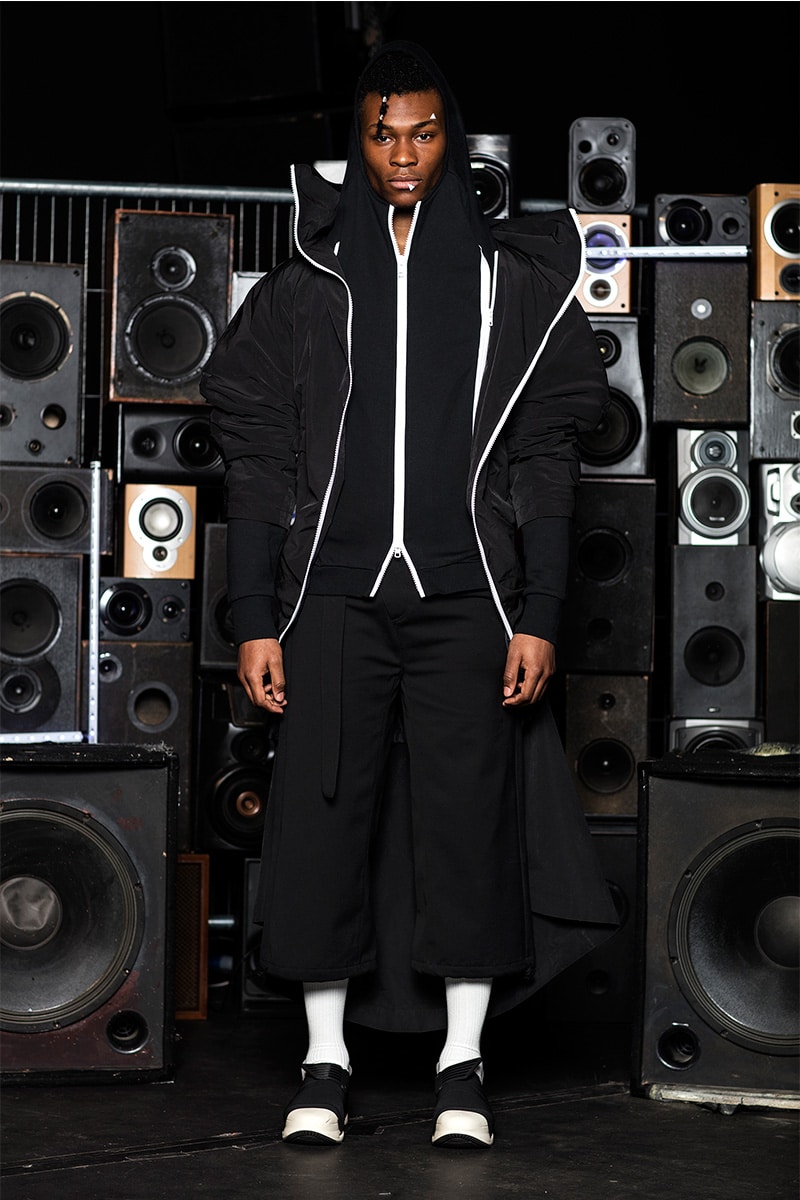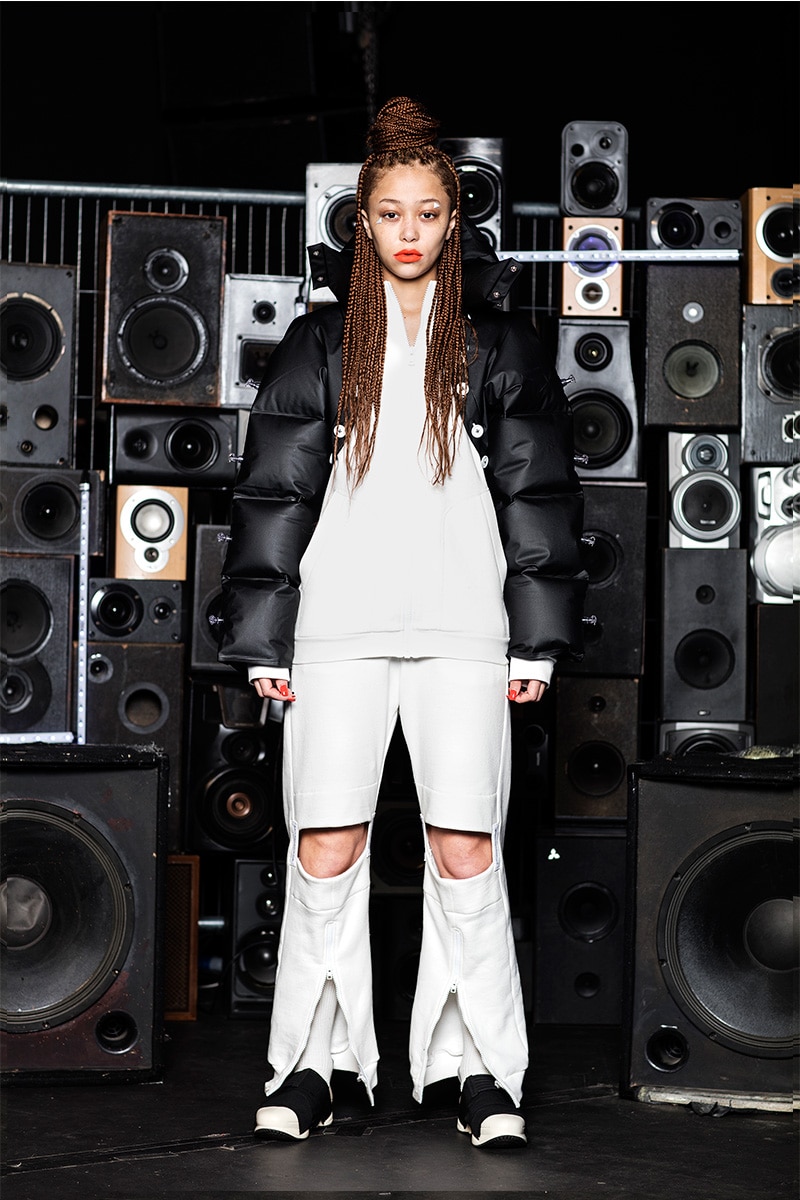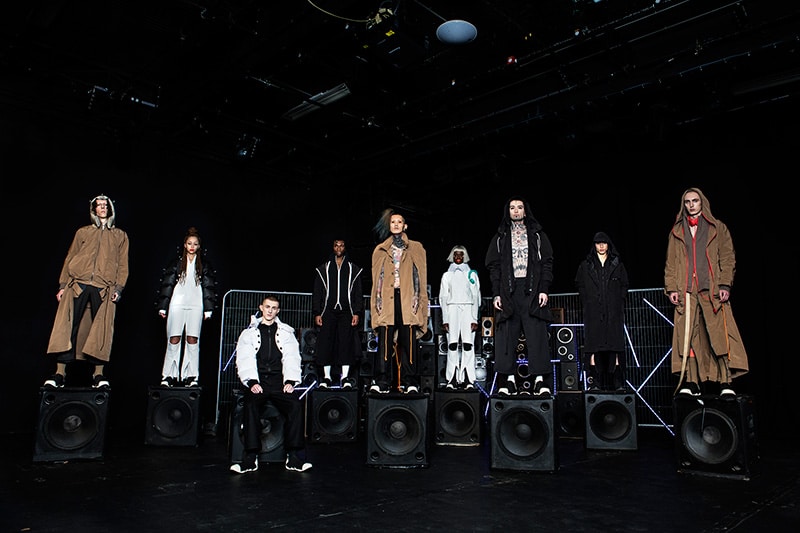 An exploration of the Koshino family name's ancient warrior beginnings in the deep bamboo forests of Japan, the FW17 collection sees an innovative evolution of the label's house style.
References to the Koshino military roots can be seen in the practical workwear cuts and prints of the collection, all combined with Michiko's now signature use of manmade fabrics.
The iconic inflatables have been subtly reinvented—playfully nodding to nature with their exaggerated animalistic silhouettes, while new helmets hark back to the fighter theme.