Few places on earth are piquing the imagination quite the way Iceland is right now. Our Instagram feeds are littered with pictures of her mountainous glaciers, reaching for the heavens; her black sand beaches; her lagoons blue and otherwise.
But, while the cultural capital of the Nords has been acknowledged and respected since the day before forever, we don't hear much about Iceland aside from their elfin songstress, Björk.
Iceland's design and culture scene are as worthy of attention as its natural beauty. Here are a few of our recent favourites.
Inklaw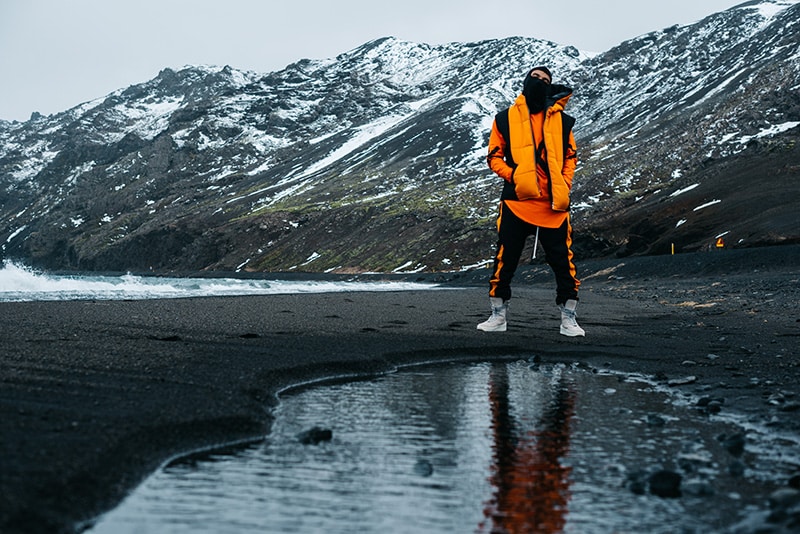 Iceland's undisputed streetwear OG. What you might get if Rick Owens skateboarded through a Muji. In the cut, on some 'I don't pop bottles I rock Tom Fjörd' ish. You'll see their signature hand-painted X more and more, as they're expanding beyond exclusively online sales. Bieber's a big fan (say what you want about the Biebs, his stylists are fire), and the trap scene is falling hard for their graphic pieces and drop crotch skinnies.
Döðlur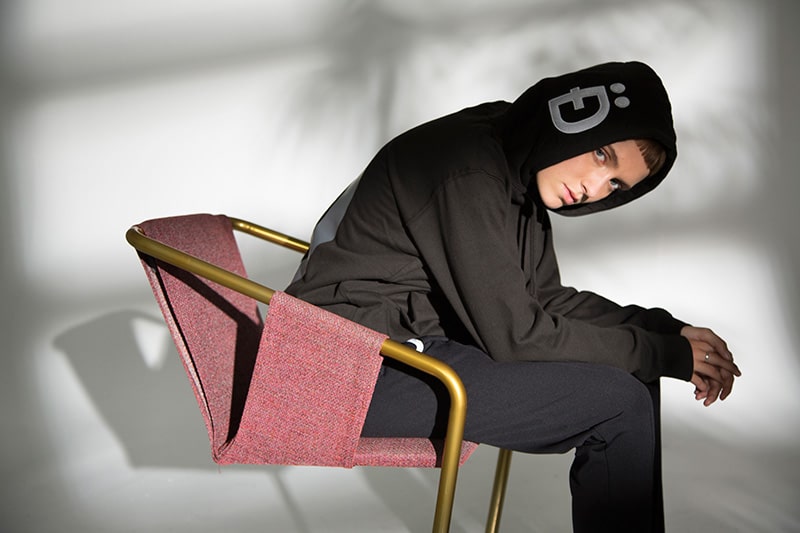 A multi-disciplinary creative firm, founded by Daniel Atlason and Hörður Kristbjörnsson, Döðlur seems to have a hand in everything. Interior designers of Stykkishólmur-based boutique hotel Egilsen; architects of a stunning pre-fab cabin called the Hedgehog; industrial designers behind a line of modernist furniture; branding for the Icelandic Symphony Orchestra and the Blue Lagoon; photography; film; and more. Döðlur is definitely a firm to watch.
Neptún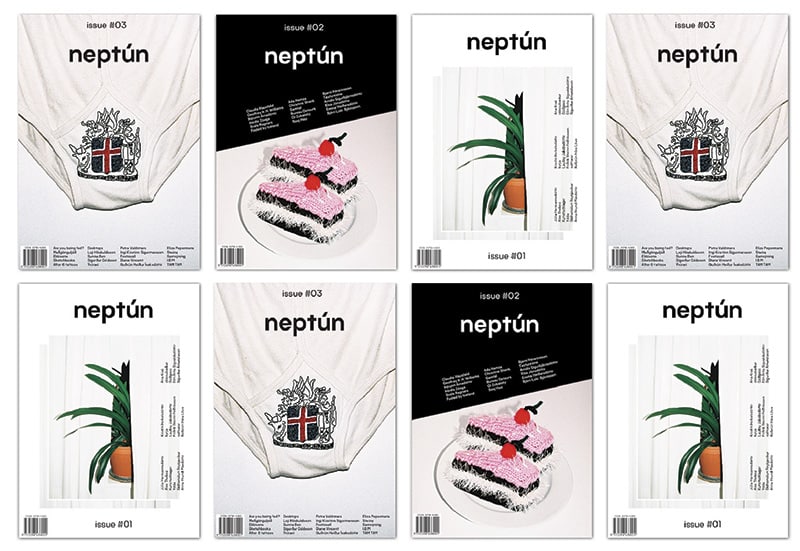 A cool af bilingual arts and design magazine from designer/artists Helga B. Kjerúlf and Kolbrún Þóra Löve, Neptún explores a wide range of creative endeavors in Iceland and beyond. Subjects range from social-environmental architectural city planning explorations to alt-rap computer nerds. Available internationally, at places like Project No. 8 in NYC's Ace Hotel, and Berlin's Do You Read Me?
Margeir Dire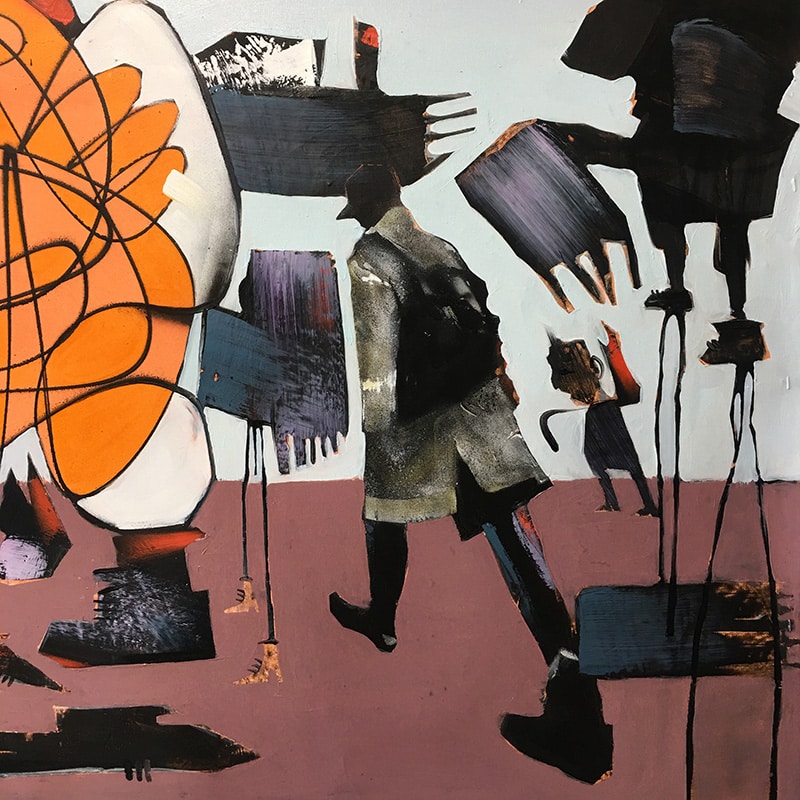 The longstanding street art king of Iceland, Margeir Dire has long expanded his focus beyond late night bombing runs. Murals, movie set designs, product collaborations (Calvin Klein eyewear and Bic, amongst others), and dozens of gallery exhibitions in Iceland, Spain, Finland, and the UK have solidified Margeir's place in the art scene. Margeir's experimentations in temporality – he frequently destroys works by burning them and painting over them – continues to fascinate.
Akkúrat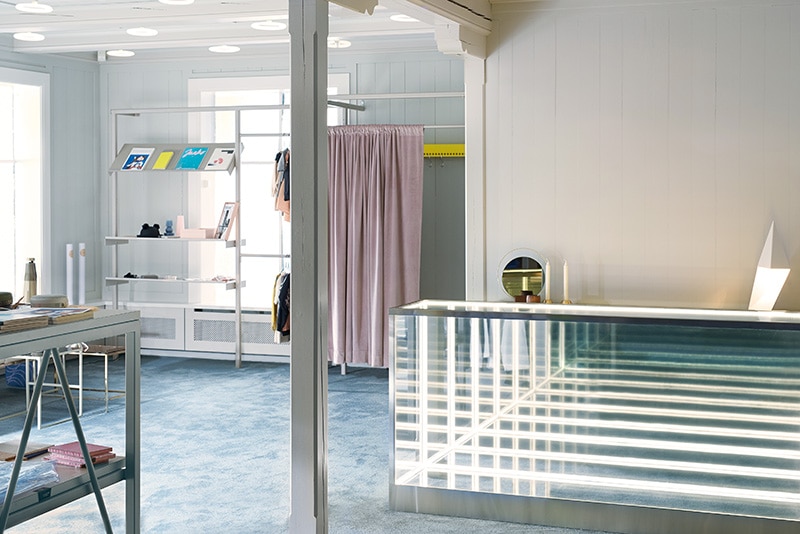 A newly-opened concept store in the heart of old Reykjavík, fashion world veteran Sigrún Guðný's Akkúrat specializes in up-and-coming Nordic design. Designed by the aforementioned Döðlur, Akkúrat also carries their multi-colored clothing line, as well as industrial design from 1+1+1, furniture and accessories from No Mess Copenhagen, and clothing from avant-garde Icelandic designer Hildur Yeoman.
Oddsson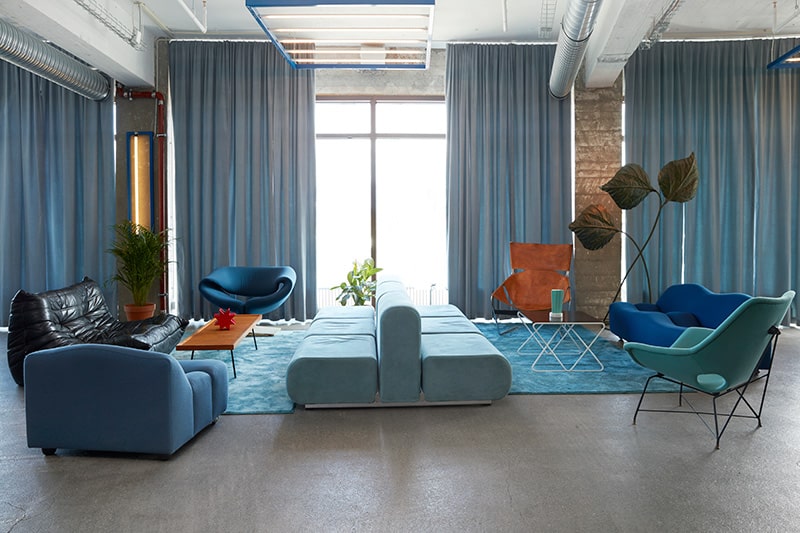 A ruthlessly hip ho(s)tel in Reykjavík's old port neighbourhood, Grandi (frequently half-jokingly called the 'Brooklyn of Reykjavík'), Döðlur (surprise surprise) outfitted the public spaces with a veritable treasure trove of modern design icons (including original pieces found at auction by Mario Botta, Pierre Paulin, Ettore Sottsass, George Nakashima, Eero Saarinen, and more). The remaining spaces are done in soft pastels and bronze metals, giving a Memphis-meets-Wes Anderson feel.