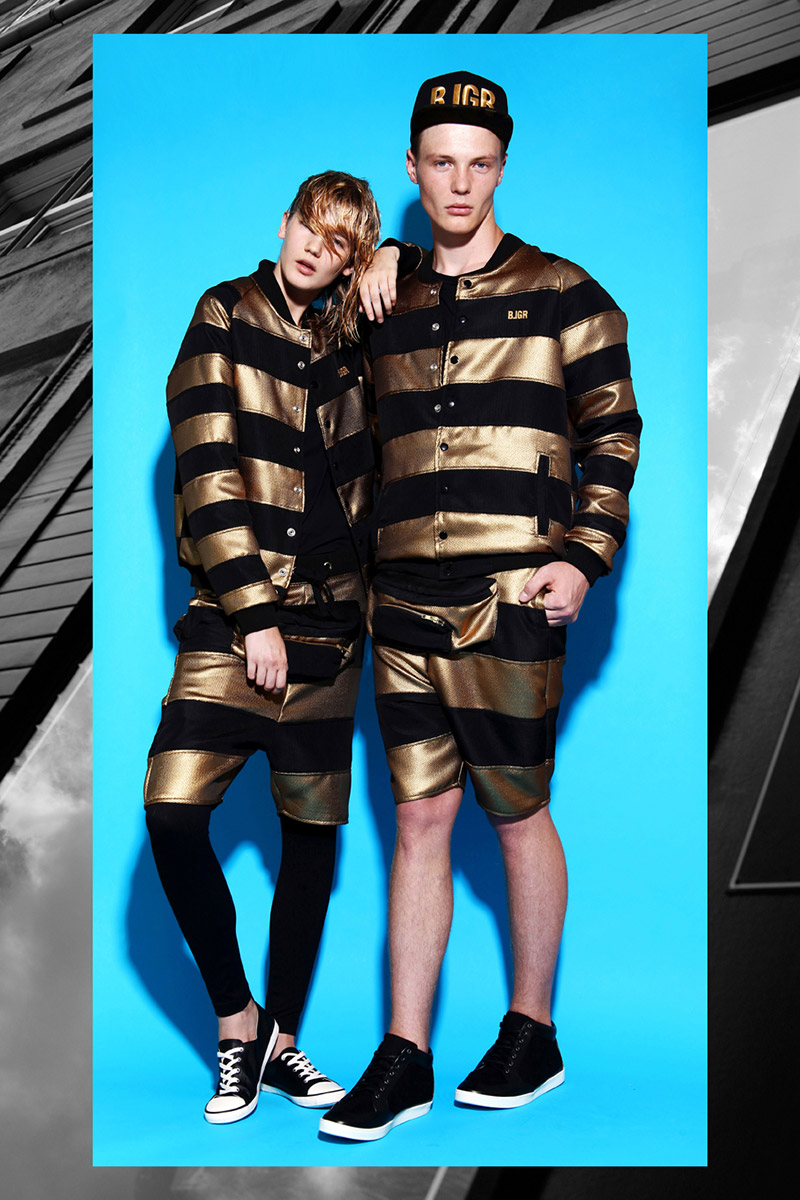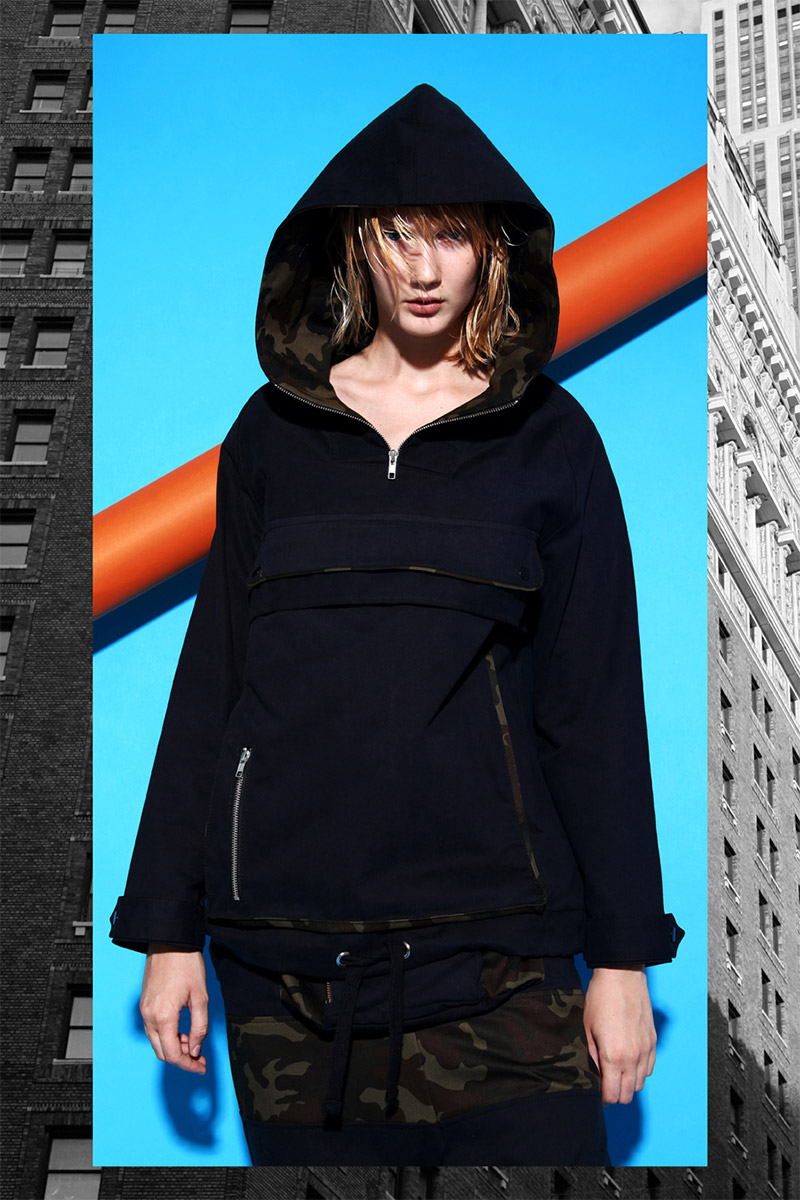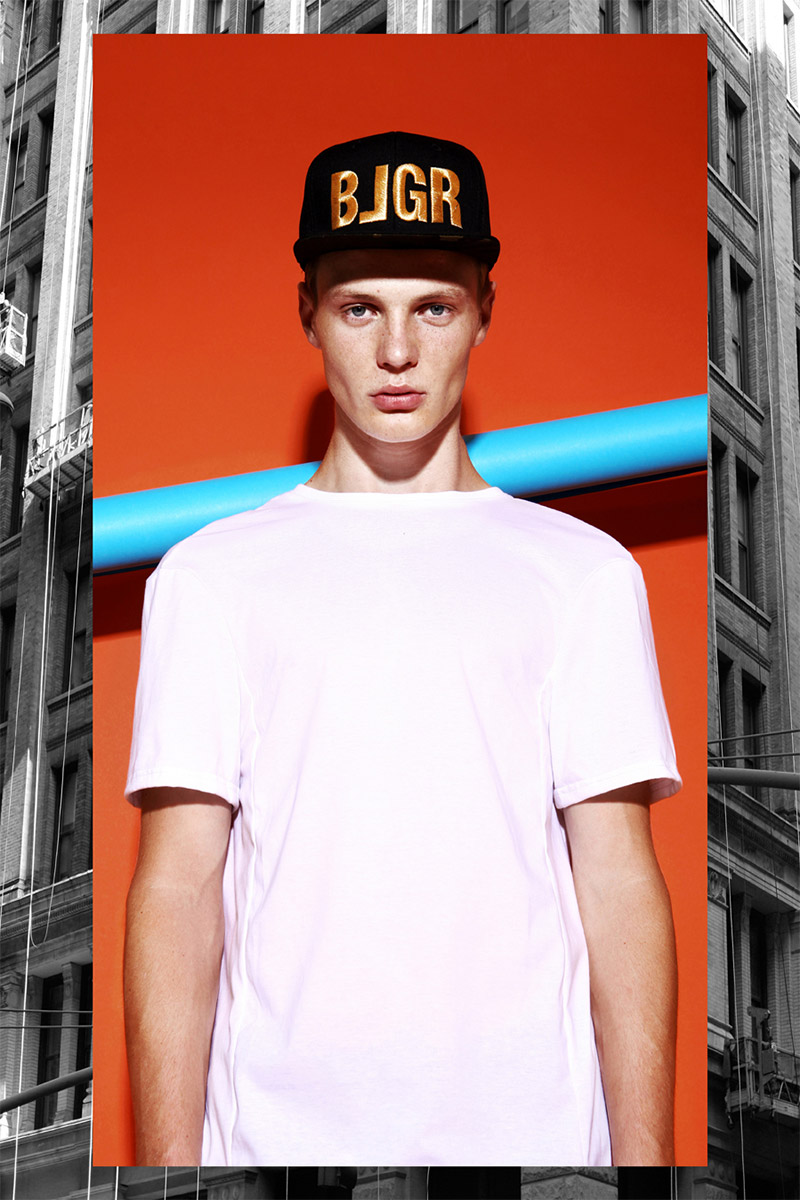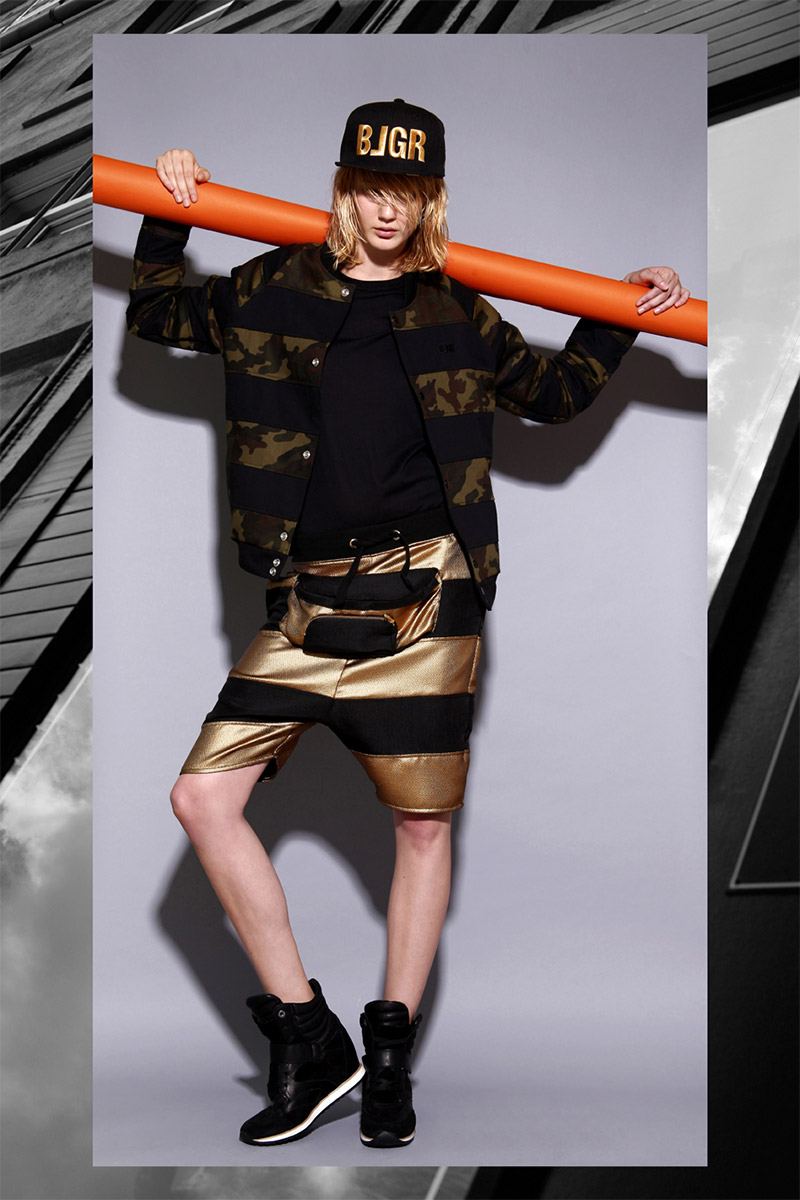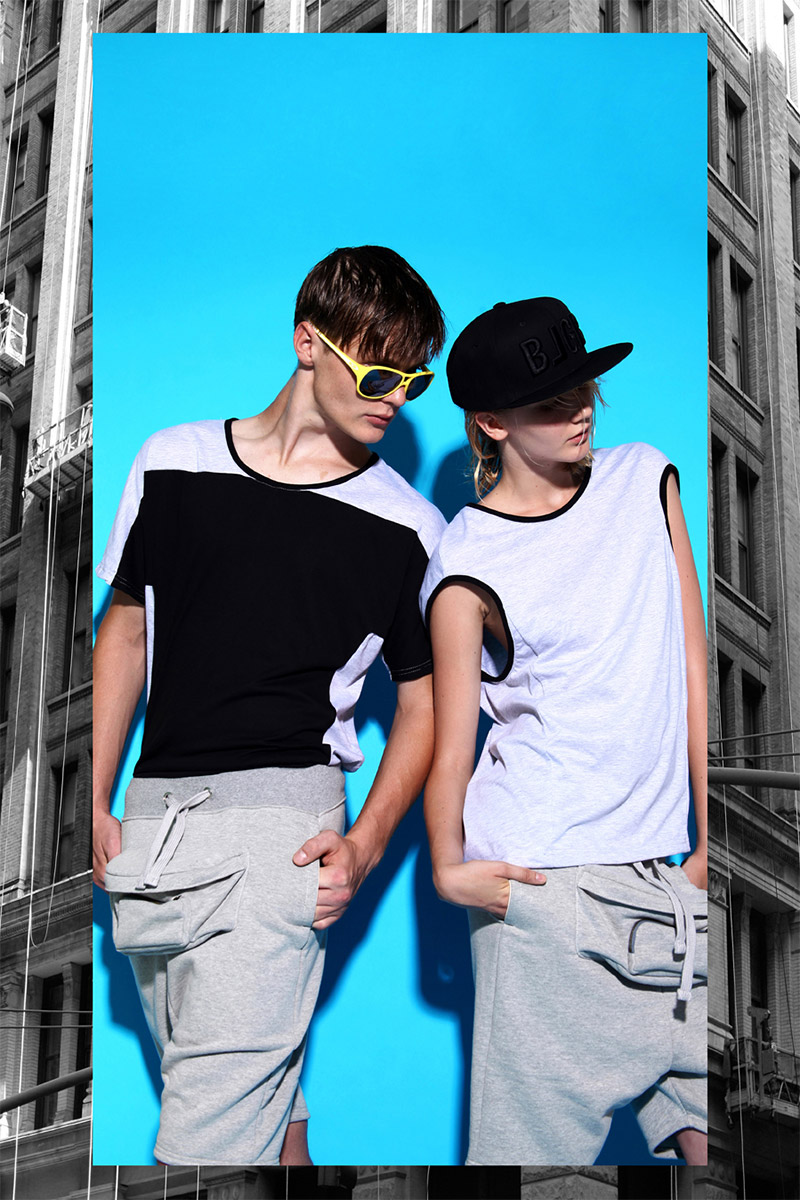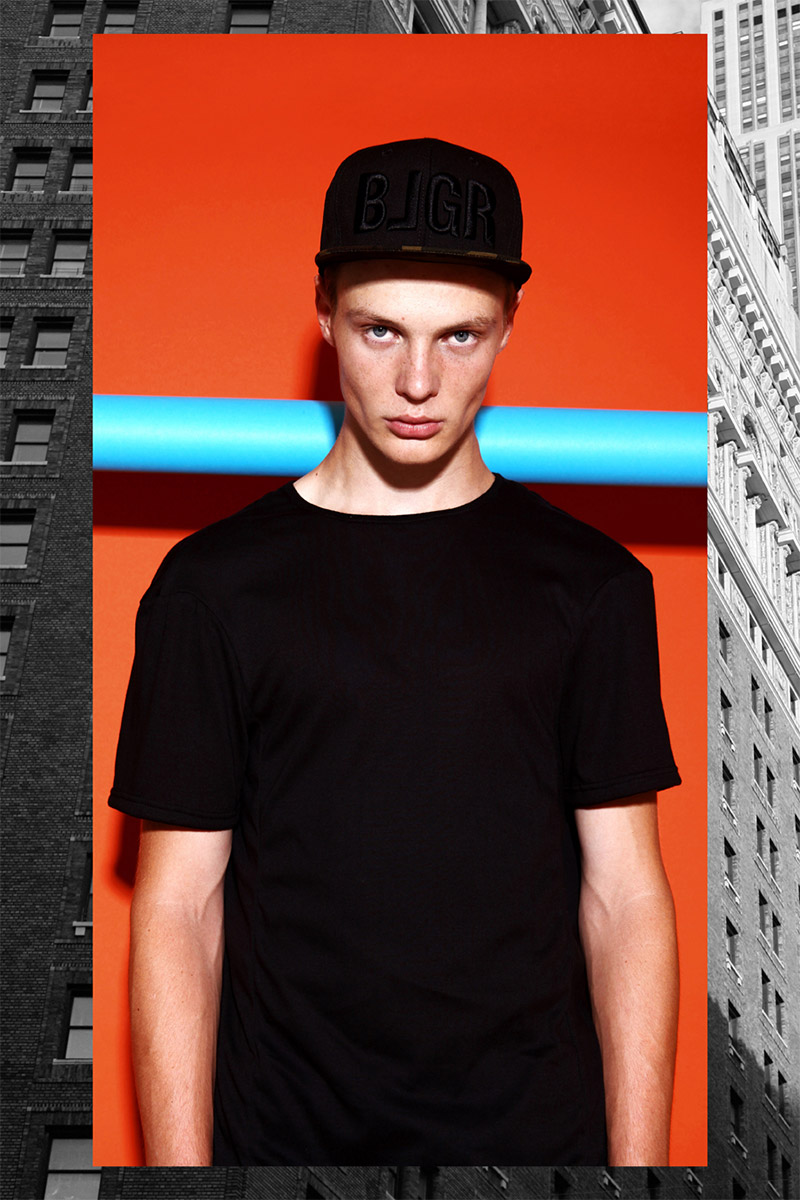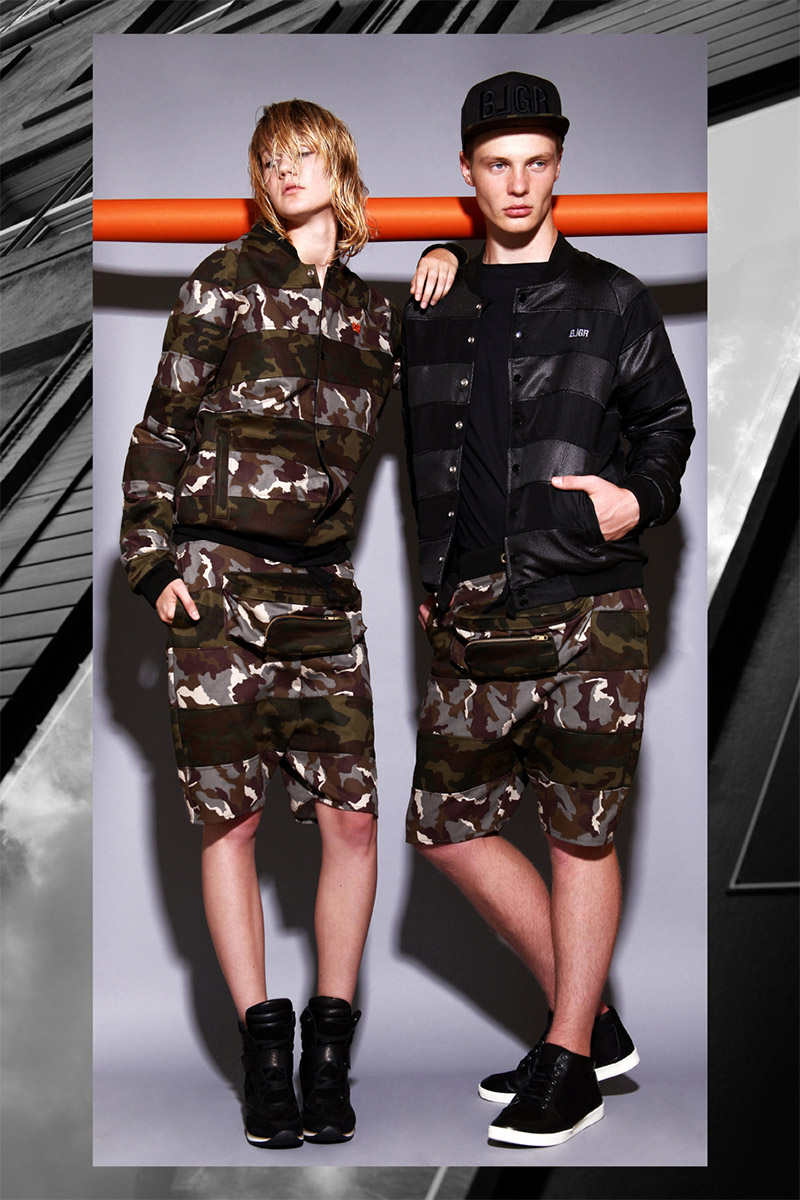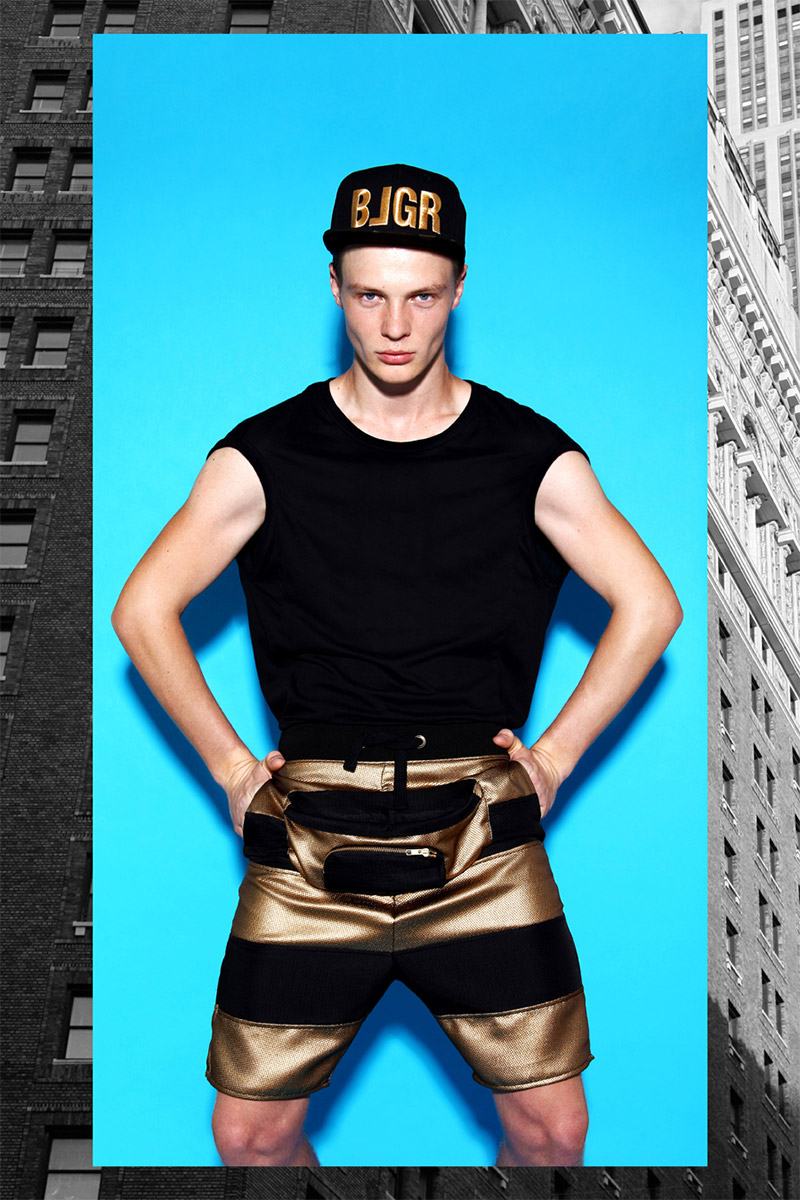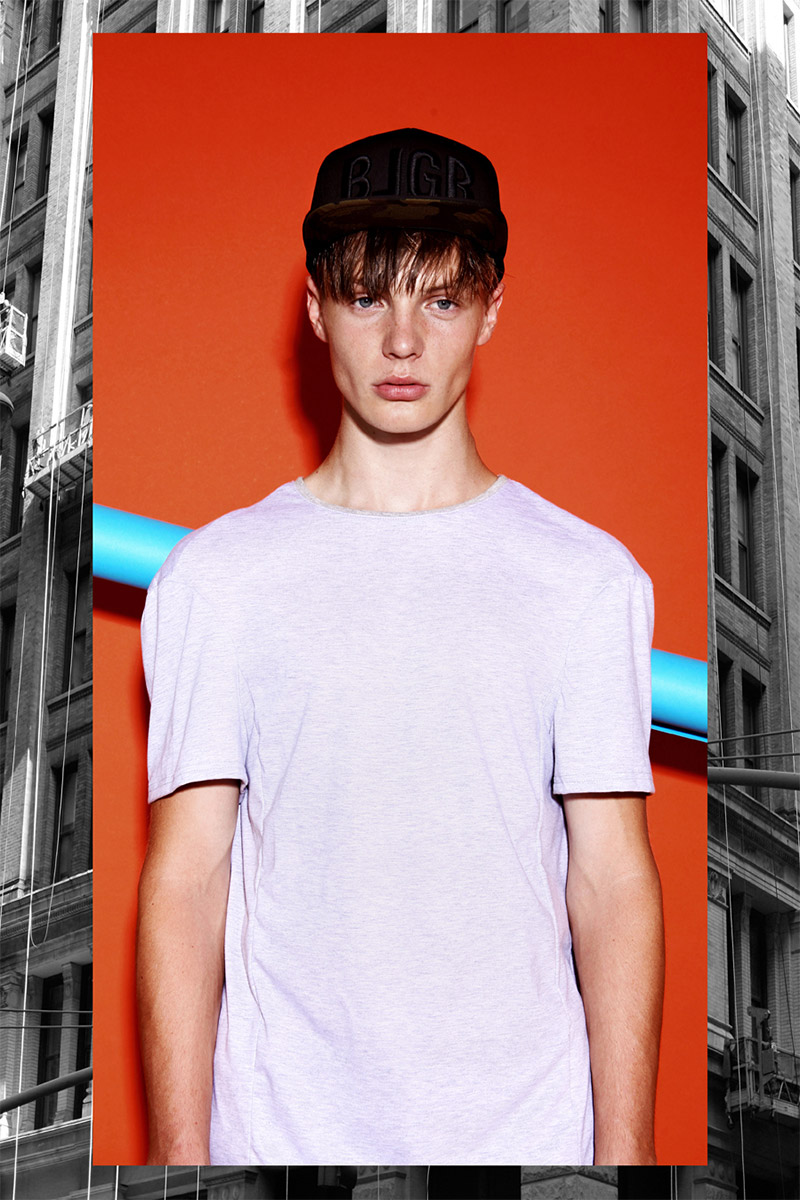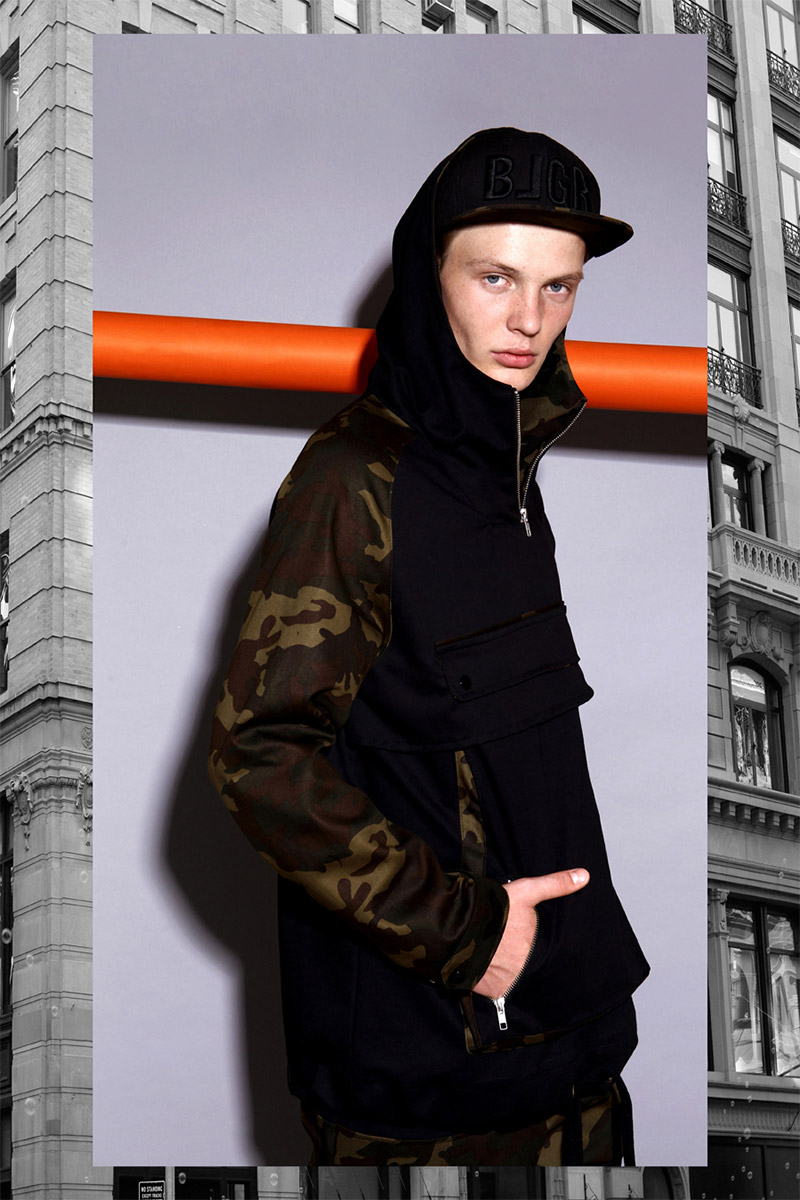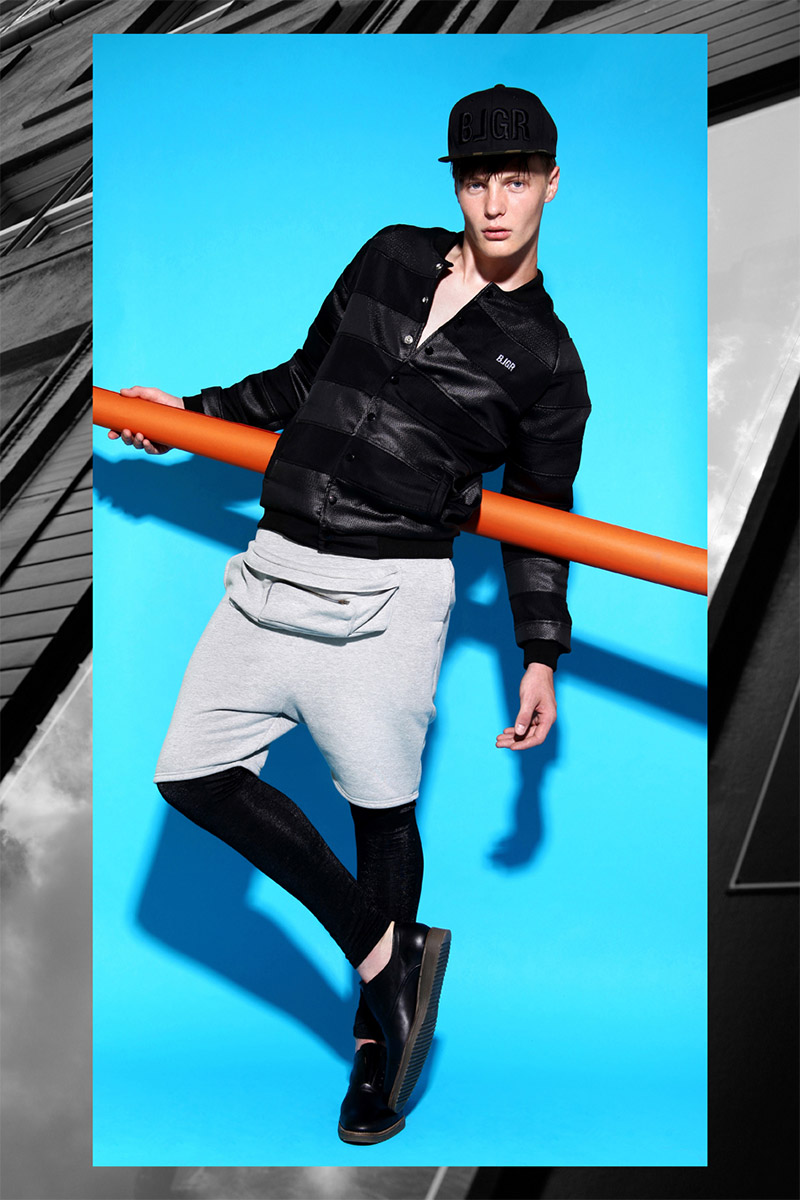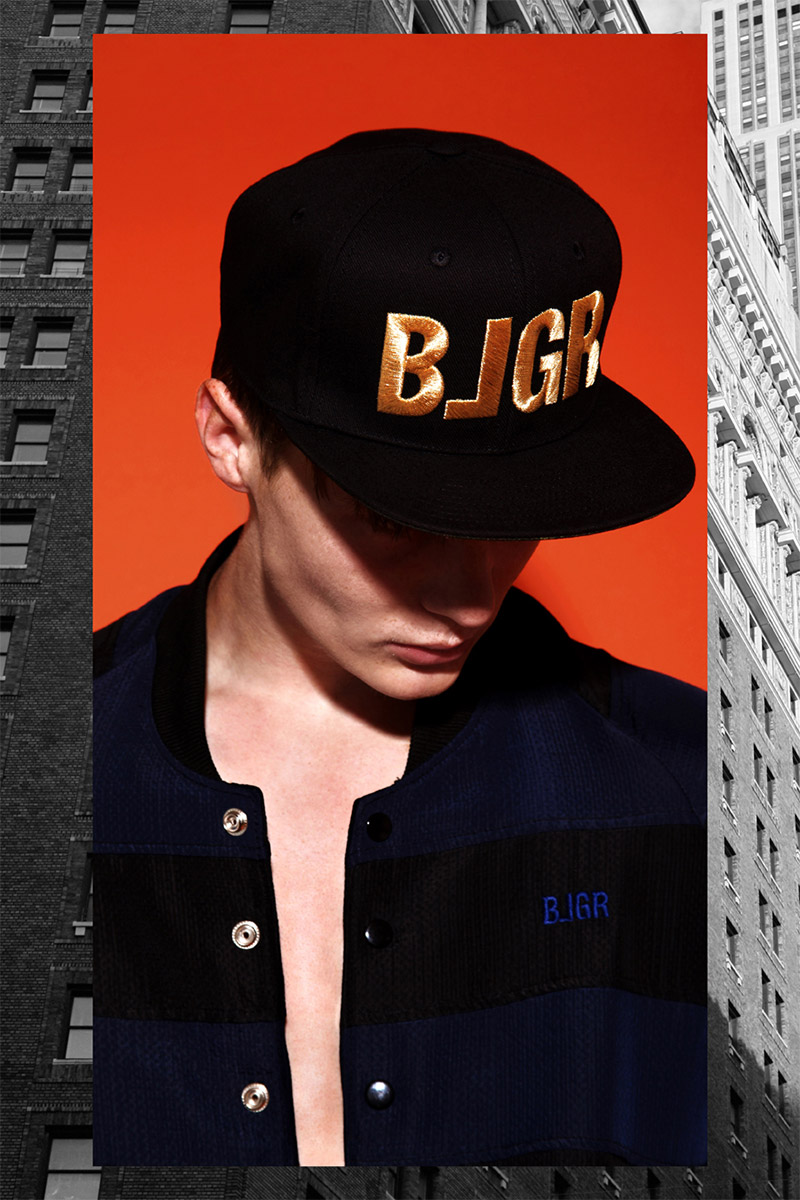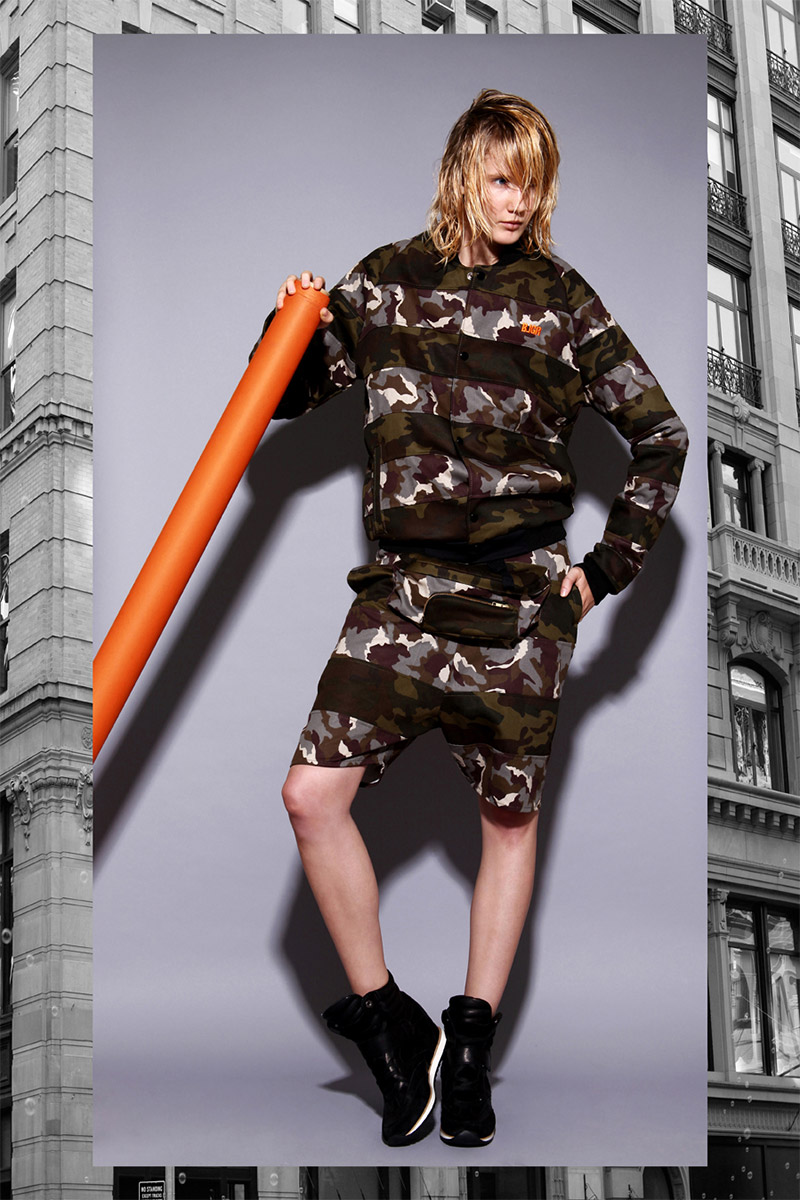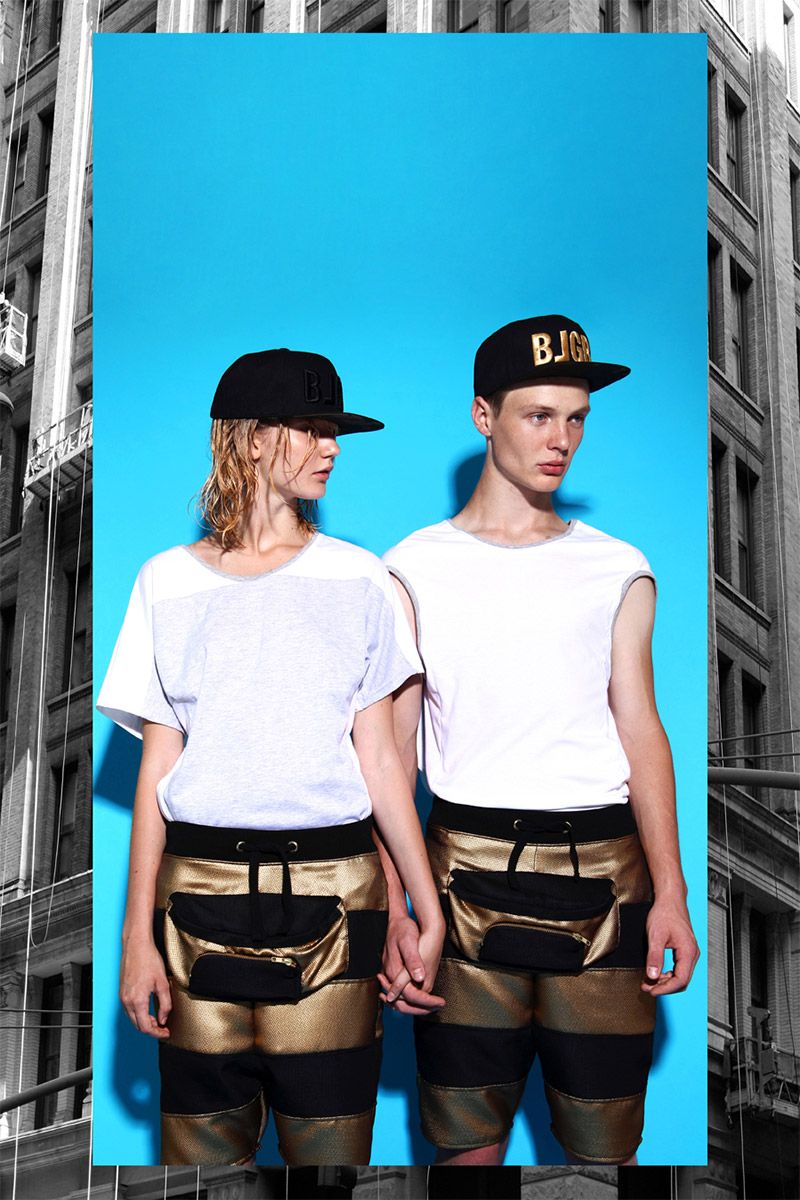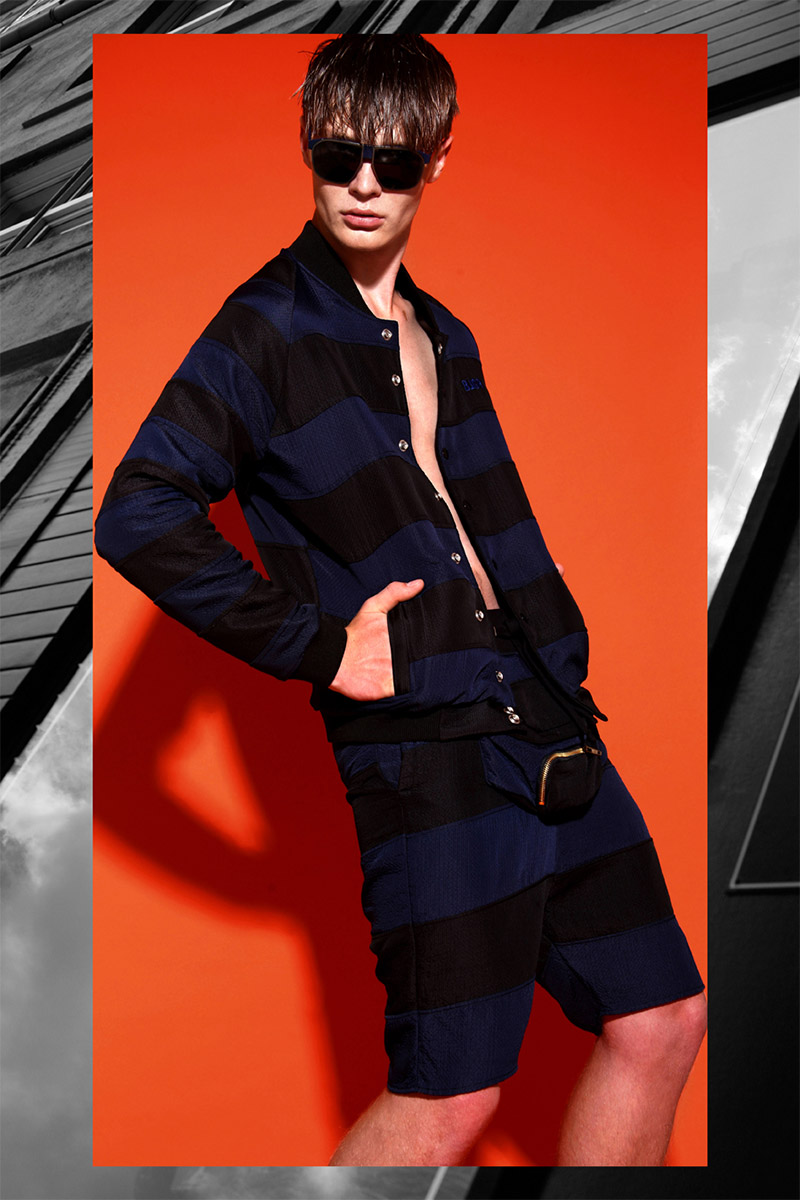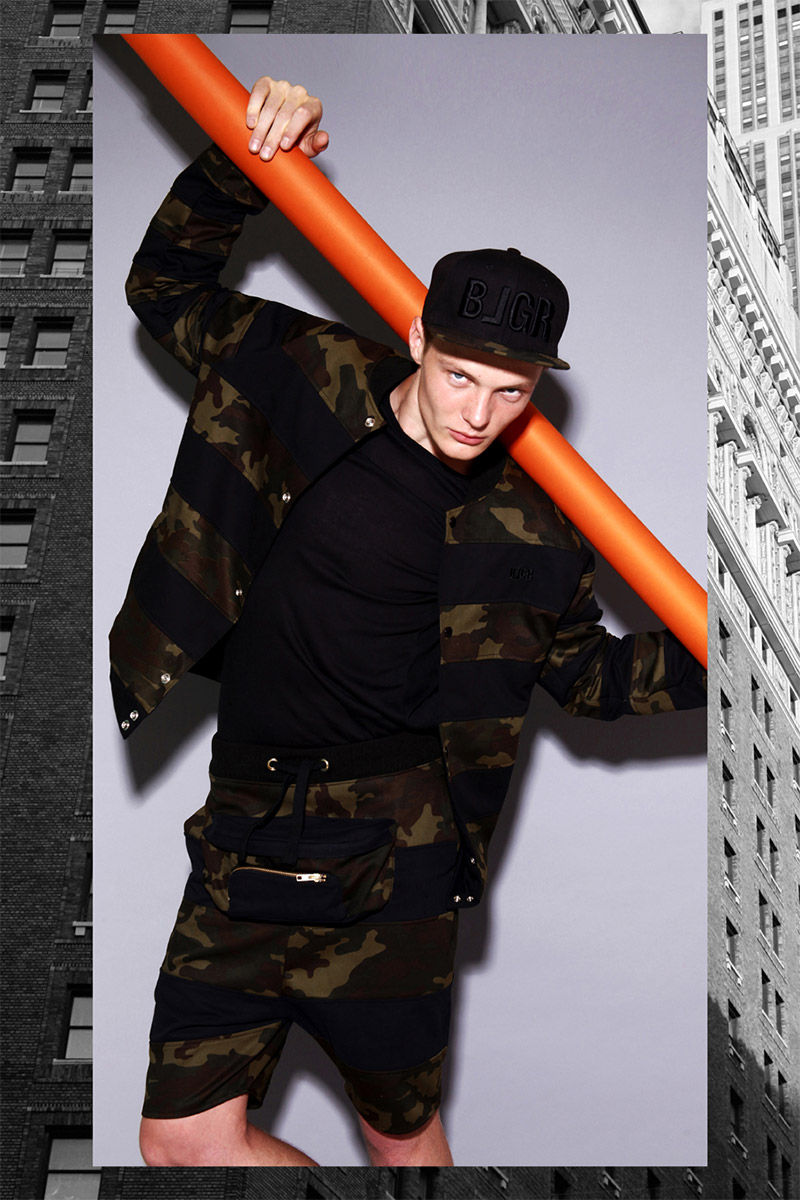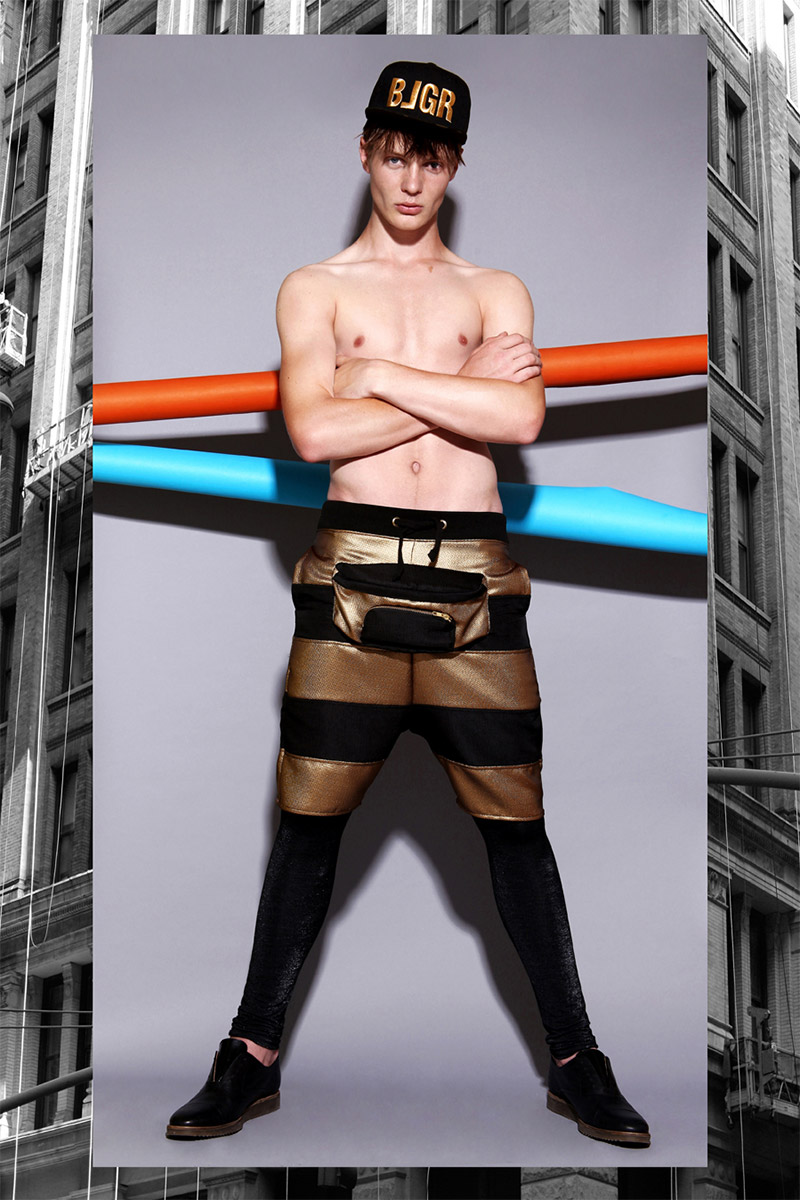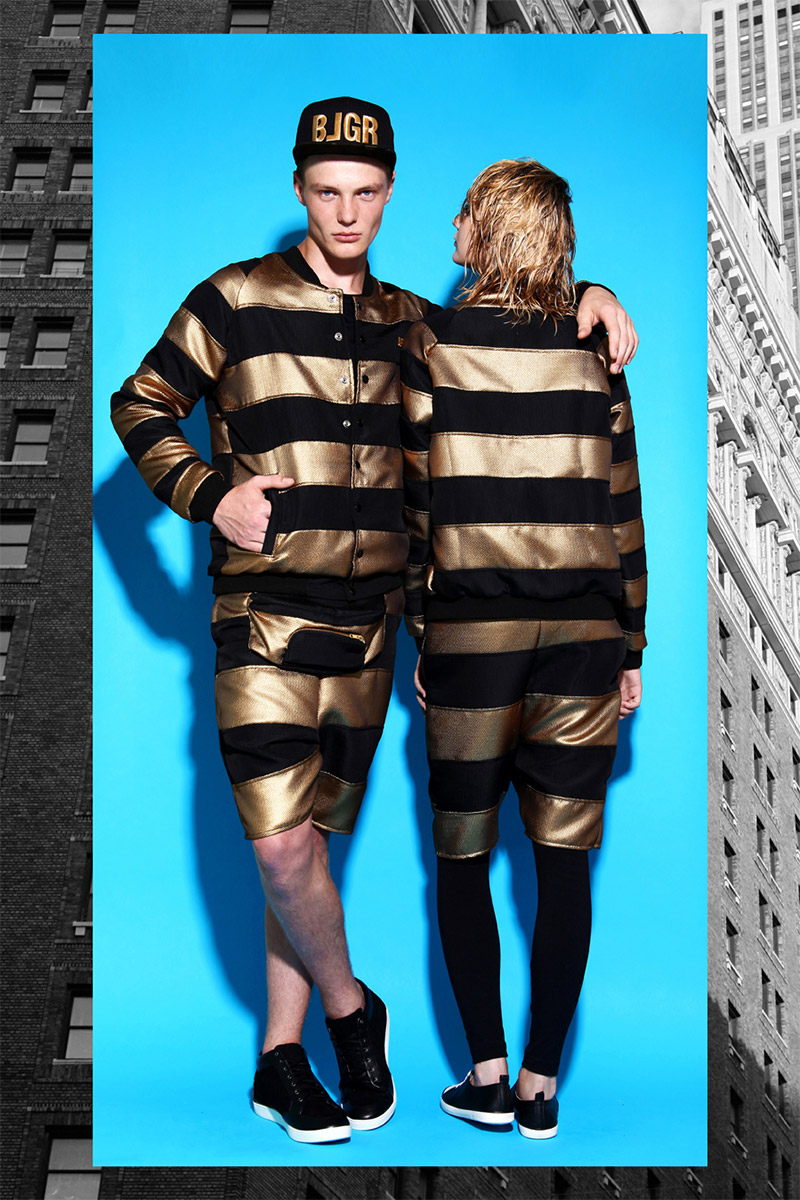 Konrad Parol is back, after a two-year break, with new energy and new ideas. The new brand BLGR (Boys Left Girls Right) is addressed to both men and women, without discriminating between the sexes. It is suited to one's personality rather than anatomy.
BLGR is an answer to the conditions dictated by the market. It's tailored to the capabilities of a mass client, and is also more democratic. Taking advantage of his assets and all the means at his disposal, Parol has created a capsule collection, Resort 2014. It is composed of 7 models which are mutually compatible and allow various combinations. The collection will feature a bomber jacket – with snap fasteners; a hooded jacket with a gigantic over-sized pocket; an unusually shaped short with very practical pockets; three different styles of t-shirts with three different unique cuts as well as a peaked cap – a snapback in three different versions.
While retaining his style, the designer explores the possibilities provided by construction and playing with proportions. He relies on the cut rather than prints. For the first time, Parol used fabric with a characteristic camouflage print, which he has deconstructed, mixed, and cut in horizontal stripes. Remaining true to himself, Parol always gives prime importance to quality and impeccable finishing.
Photo: Krzysztof Wyzynski
Stylist: Maja Naskretska
Models: Piotr Kolan at AMQ Models & Krolina Karolina Chruściel at Gaga Models