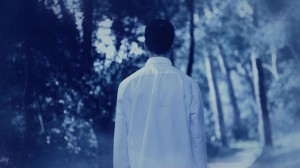 Diversity, originality and comfort are the principles governing the designs of Adrià Colorado. The collection is based on the mixture of fabrics and hand-drawn prints finished off with computer-made designs—those prints are the young designer's most unique element…. »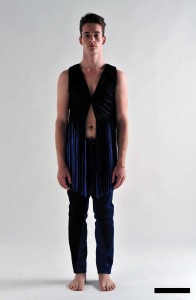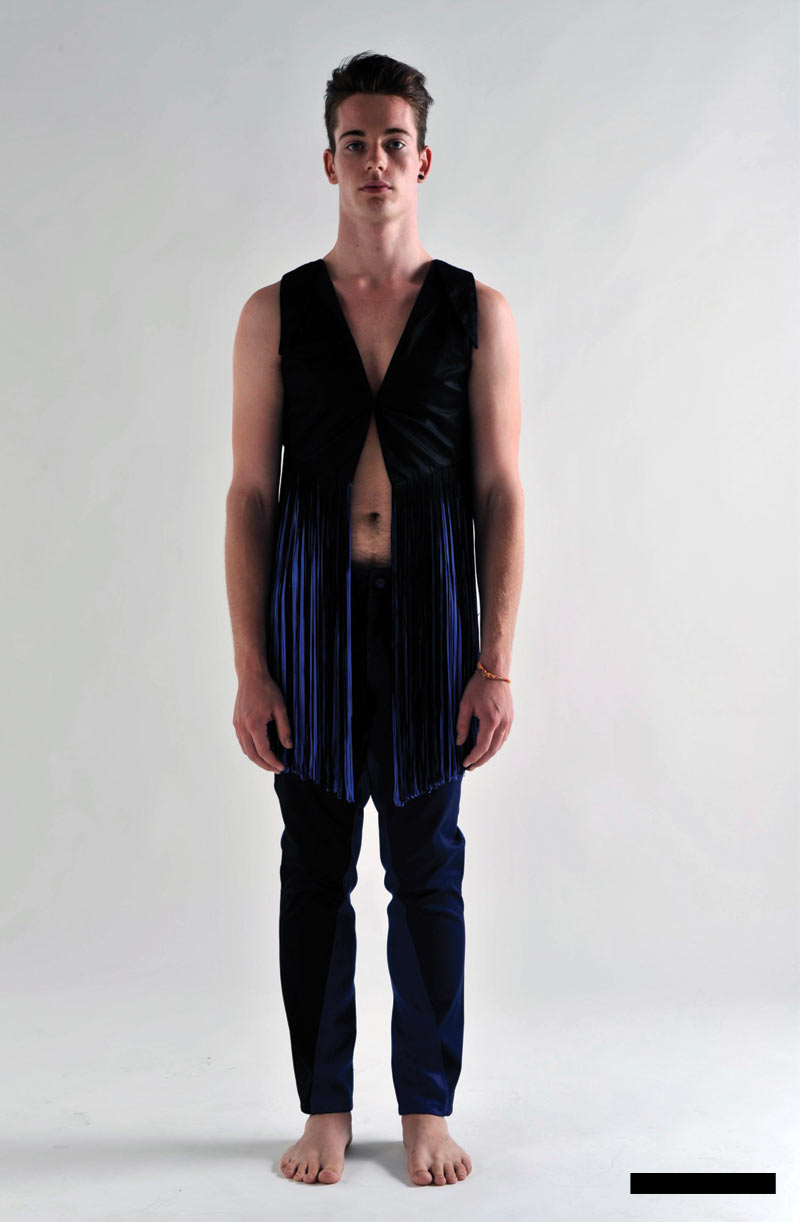 This is an up-cycled, unisex collection which links ethical and sustainable fashion. Nigar Zeynep Ozdemir is a 'new generation' designer from Istanbul.  The concept for this collection is… »
Q's Pre-Fall 2011 collection "Give Peace a Chance" has been inspired by the recognization of peace movement during the Vietnam War. One of the most well-known anti-war activisms/icons was John Lennon and Yoko Ono whose music has been… »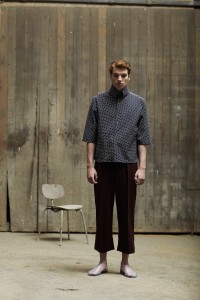 Sophie Lassen is just graduated from Kolding School of Design (Denmark), and this images are from her final collection entitled NO.010111. She's been inspired by mugshots from 1920's and the theory of the golden ratio.
The collection consist of knitwear, quilted… »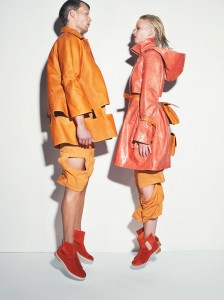 Sigrún Halla Unnarsdóttir is an icelandic designer newly graduated in Danmark. Her final project collection, entitled "Belong Together", consists mainly of jackets, bags and shoes. Sigrún have used icelandic reindeer leather and the shoes are made in a… »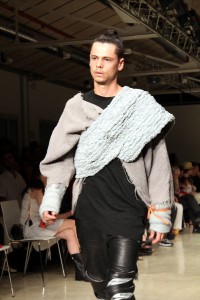 Juliette Manservisi y su colección 'ENKI' han sido otra de las sorpresas que nos transportaban directa e irremediablemente a Amberes en el desfile de IED… »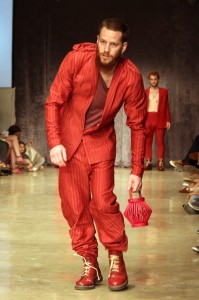 Carmen Triñanes ha abierto el desfile de IED Barcelona con "El hombre elefante".
Esta misma tarde el Istituto Europeo di Design de Barcelona ha presentado la séptima edición del… »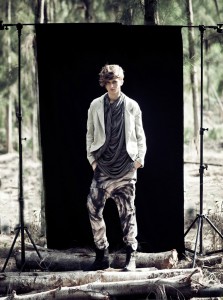 Supakasem Chanopas is a fashion designer from Bangkok (Thailand), graduated at the Rangsit University. This is Supakasem's graduation collection.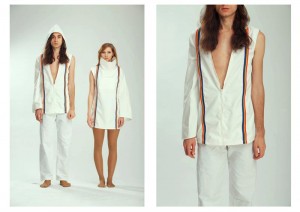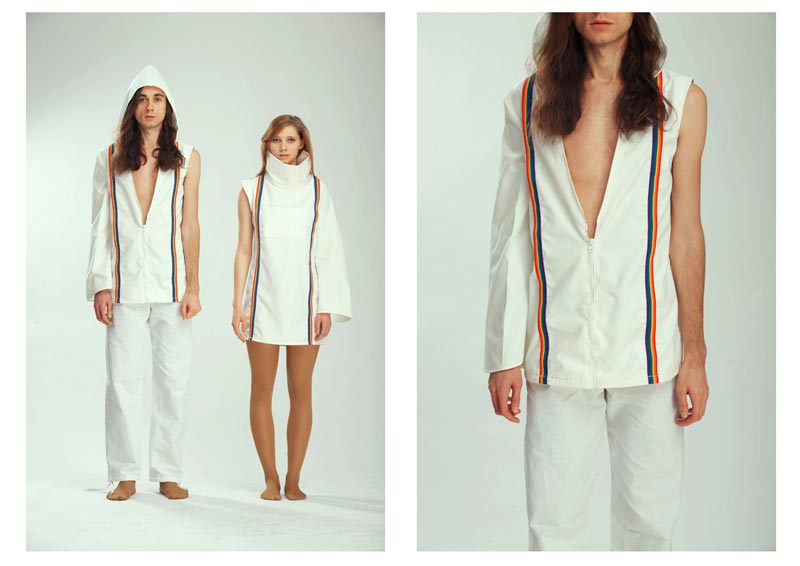 Julia Zaremba is a young costume and fashion designer from Poland. The latest artistic avant-garde collection of costumes – V'NYL – is an unconventional project, another perspective on fashion, emphasizing the role reversal, inspired by a… »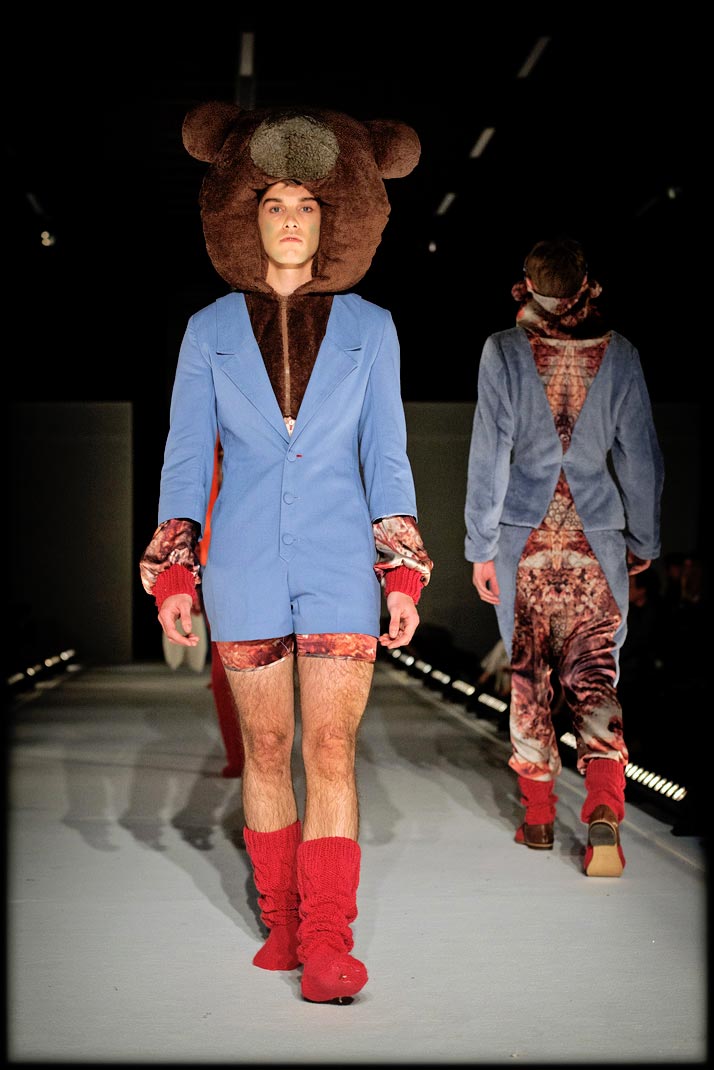 "Fly, mr. Darling!" collection by Lucas Straetmans was inspired by the concept of Peter Pan, children who won't grow up; which he… »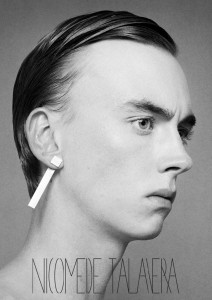 Nicomede Talavera from Central Saint Martins (London) presents his final graduate collection in Fucking Young.