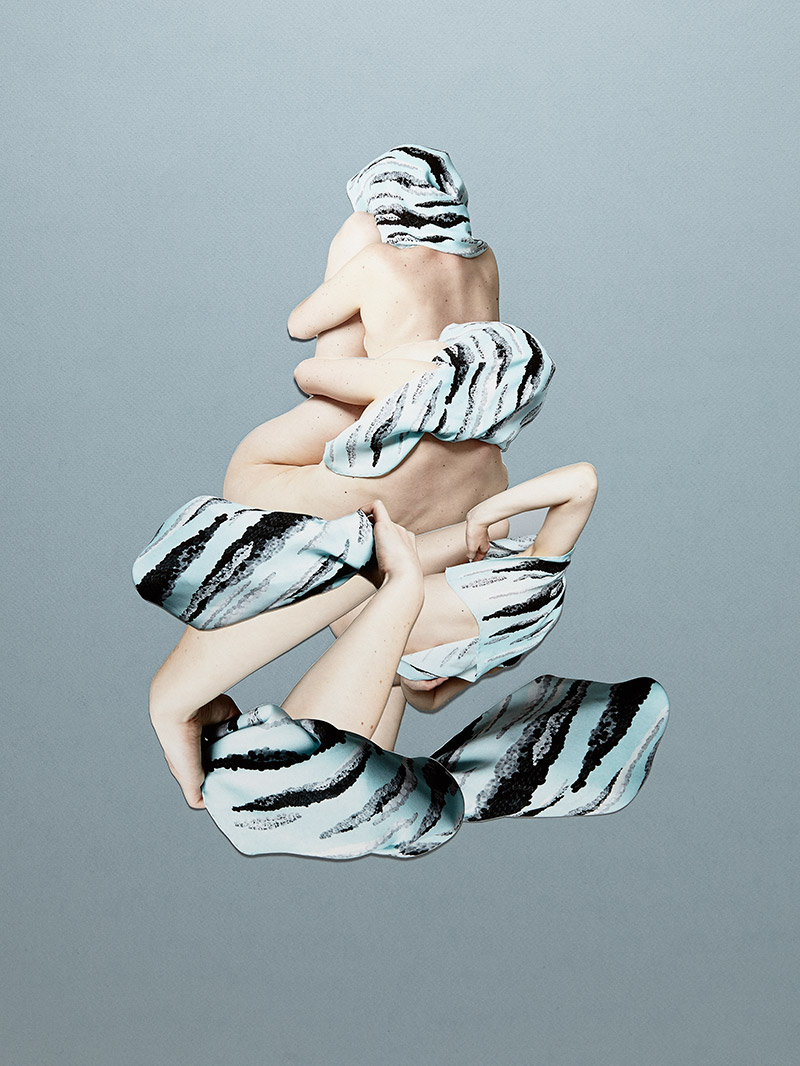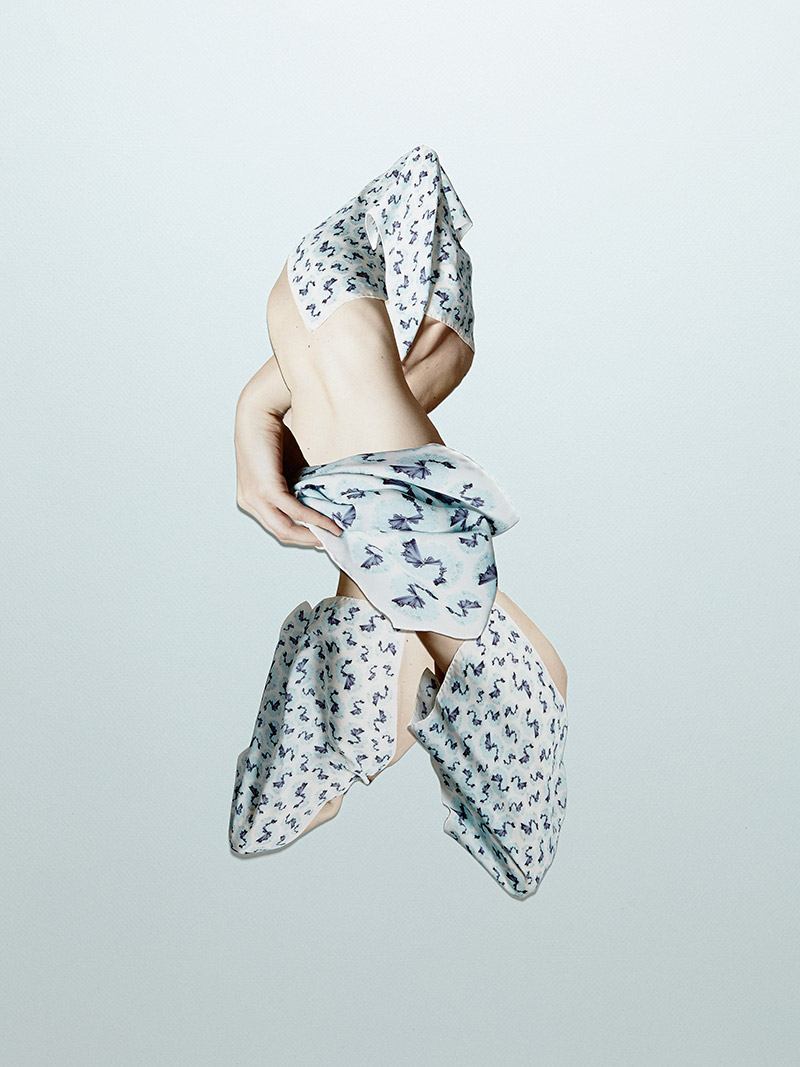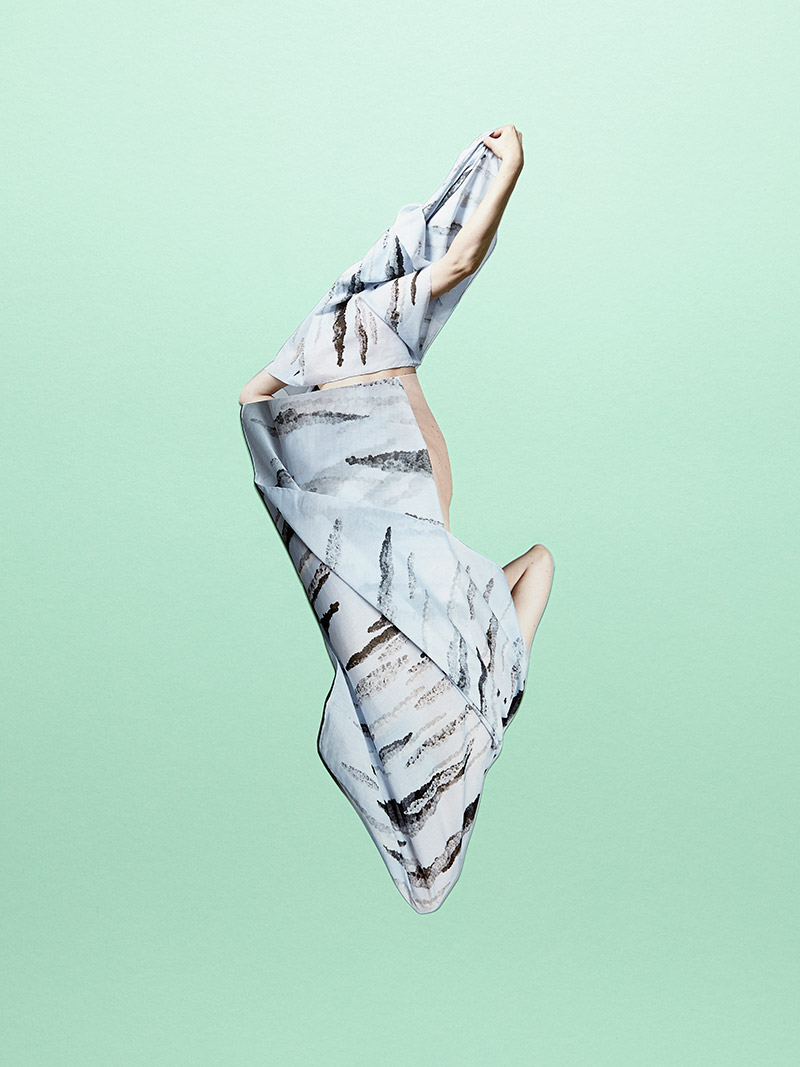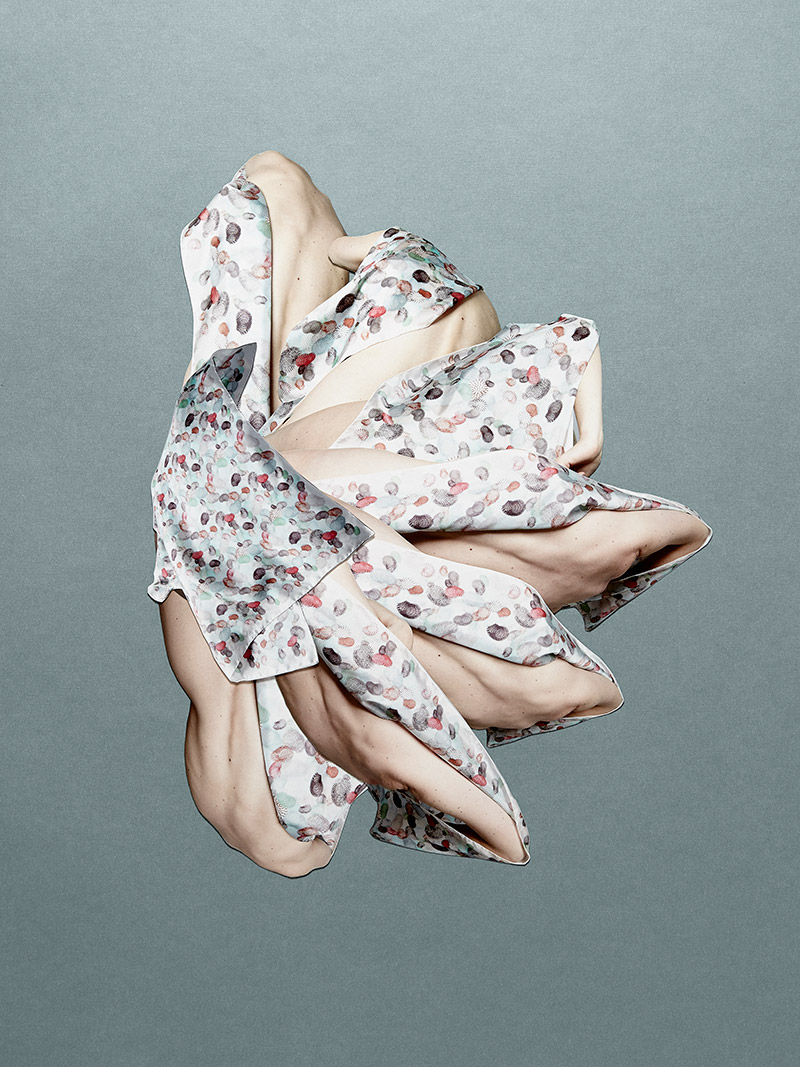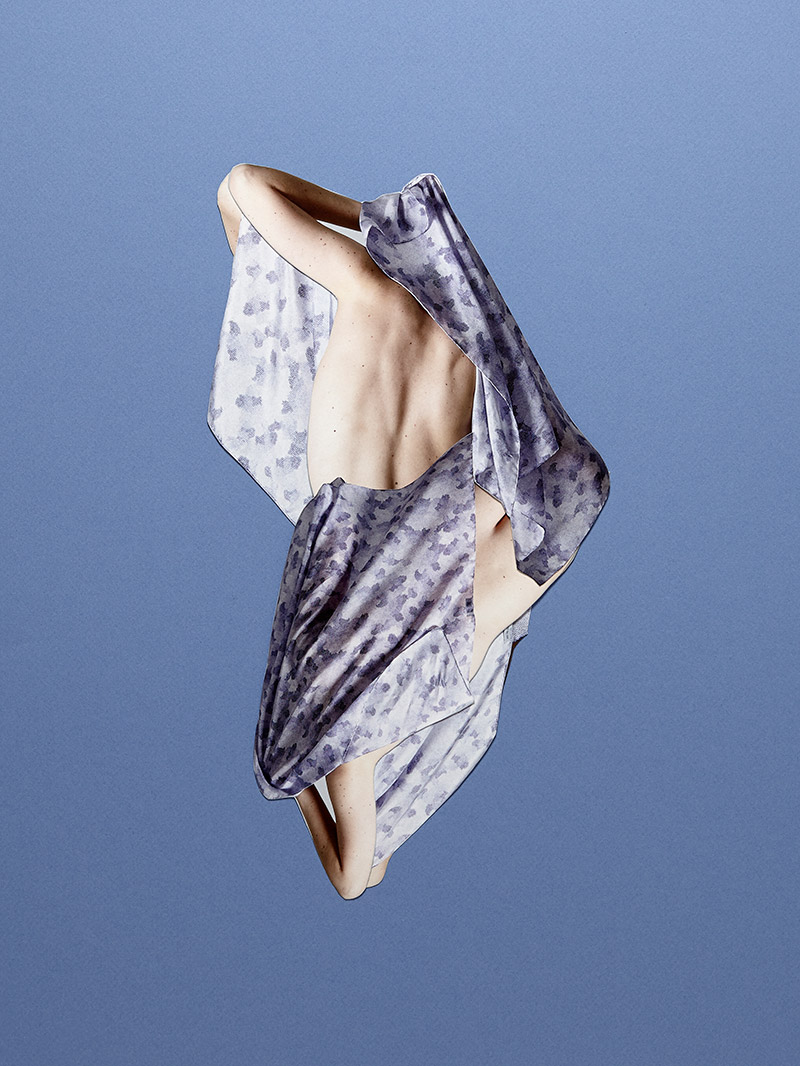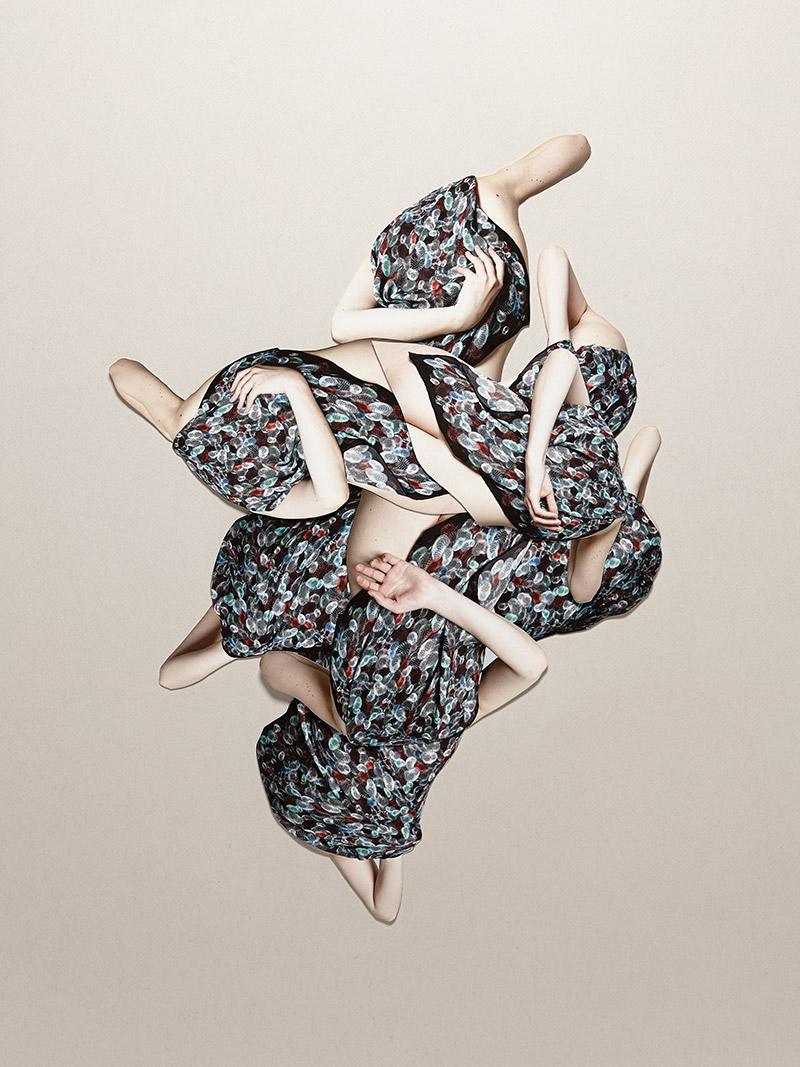 Inge de Vor invited photographer Hanneke van Leeuwen to create images to support her first collection of scarves called "Composed Elements". This resulted in a series of photographic collages, which is called "NO-BODY".
"Composed Elements" is the first collection of scarves made by Inge de Vor. The collection started by intuitively creating small elements by hand, for example with paint and colour pencil. Making dots with a brush or stamps in different colour hues, colouring different stripes with colour pencil and cutting and rearranging painted dots. After creating these elements the challenge started by making a composition out of them. This resulted in artworks with dramatic clouds on pastel coloured backgrounds, a sea of lilac dots in different hues, playful multicoloured organic creatures and mint with navy rosette dots. The artworks are digitally printed on carefully selected fabrics in the Netherlands.
In 2008 Hanneke van Leeuwen graduated from the Royal Academy of Art, The Hague. She currently lives and works as a photographer in Amsterdam. Shape and texture play an important role in her work, they create a tension between the abstract and the figurative. With these elements she investigates the border between the inner and outer world; sometimes she looks upon her models as part of a landscape; sometimes they form the landscape themselves. The autonomous vision of Hanneke, and her exploring way of working makes way for interesting new perspectives.
For the series 'NO-BODY' Hanneke used Inge's collection of scarves as her inspiration and subject. Images of naked bodies in conjunction with the scarves form the raw material for a series of photographic collages with a strong autonomous entity.