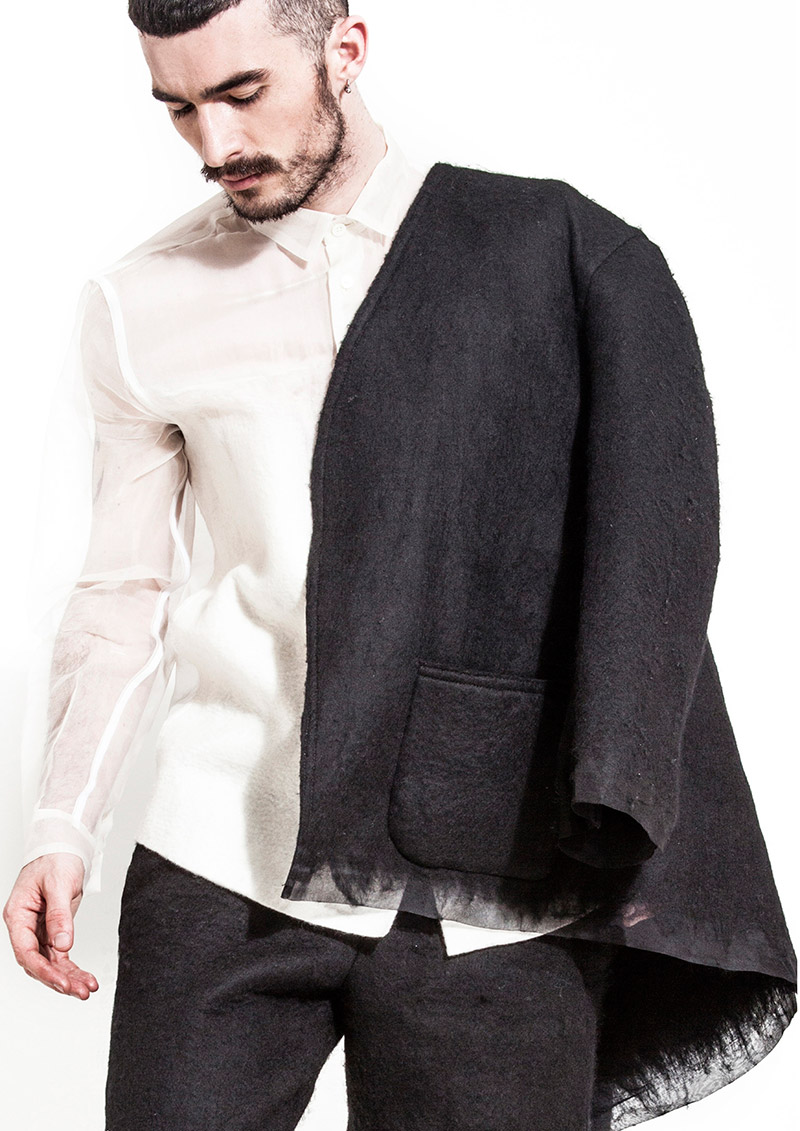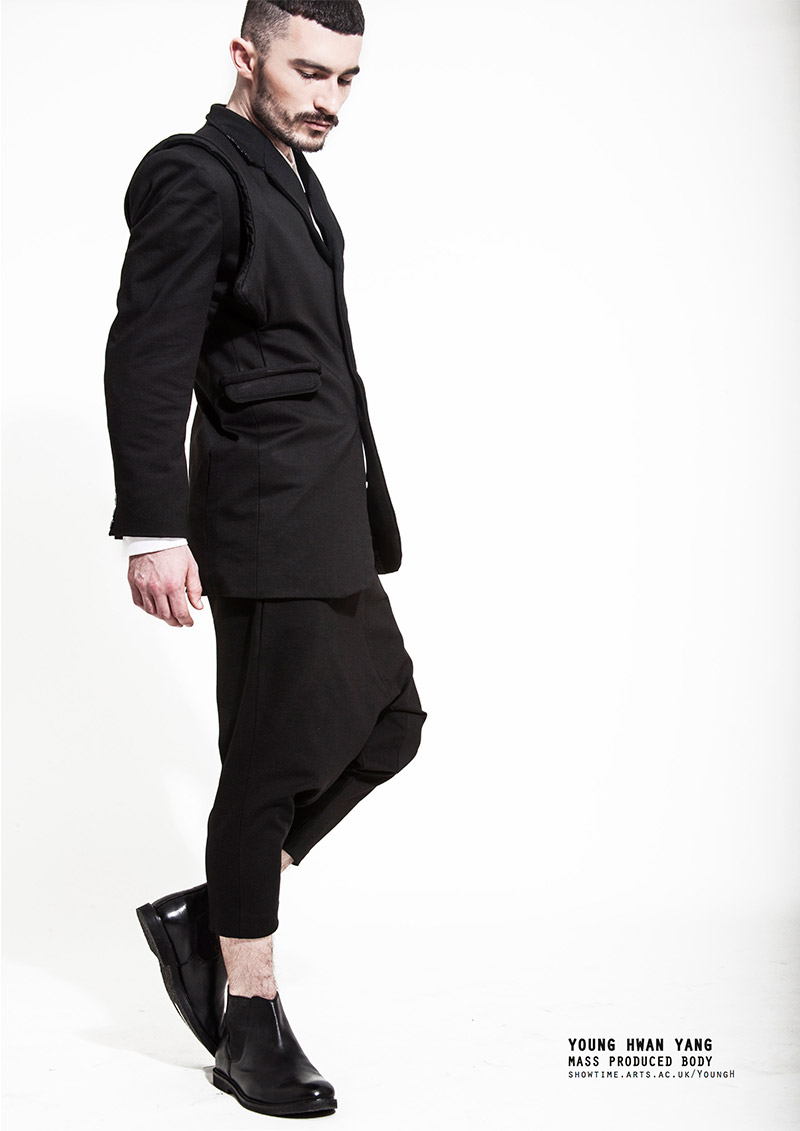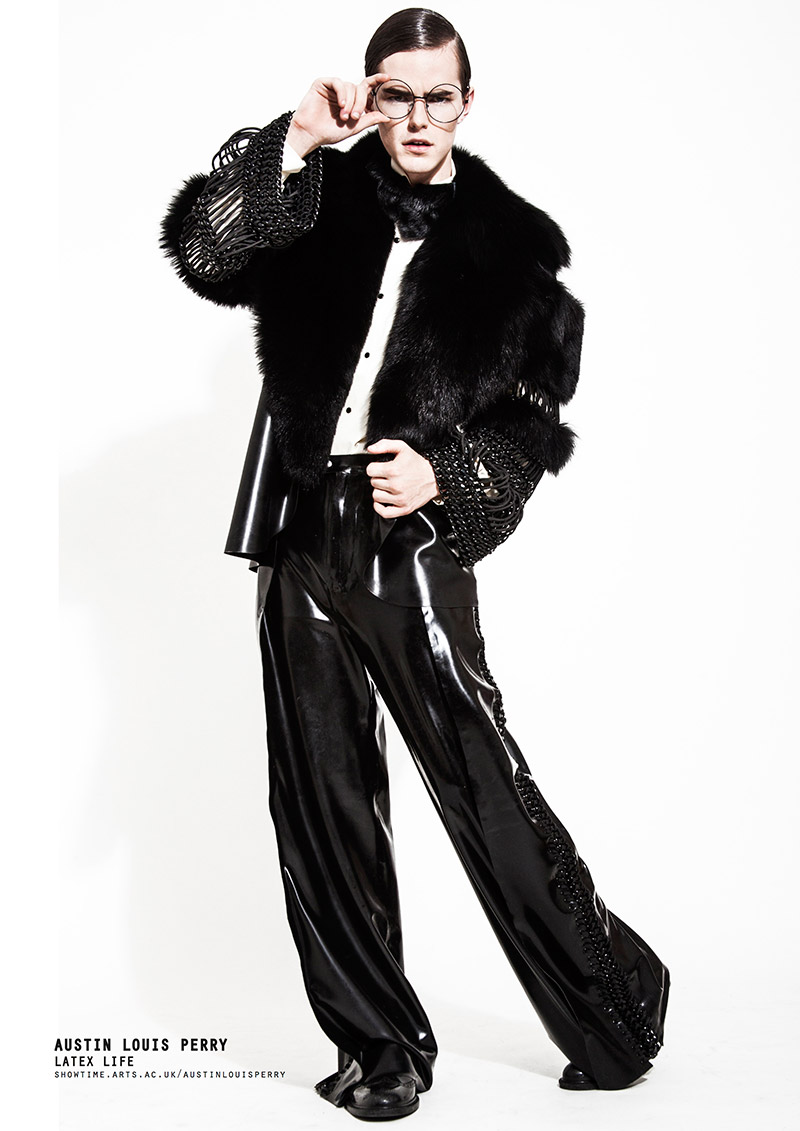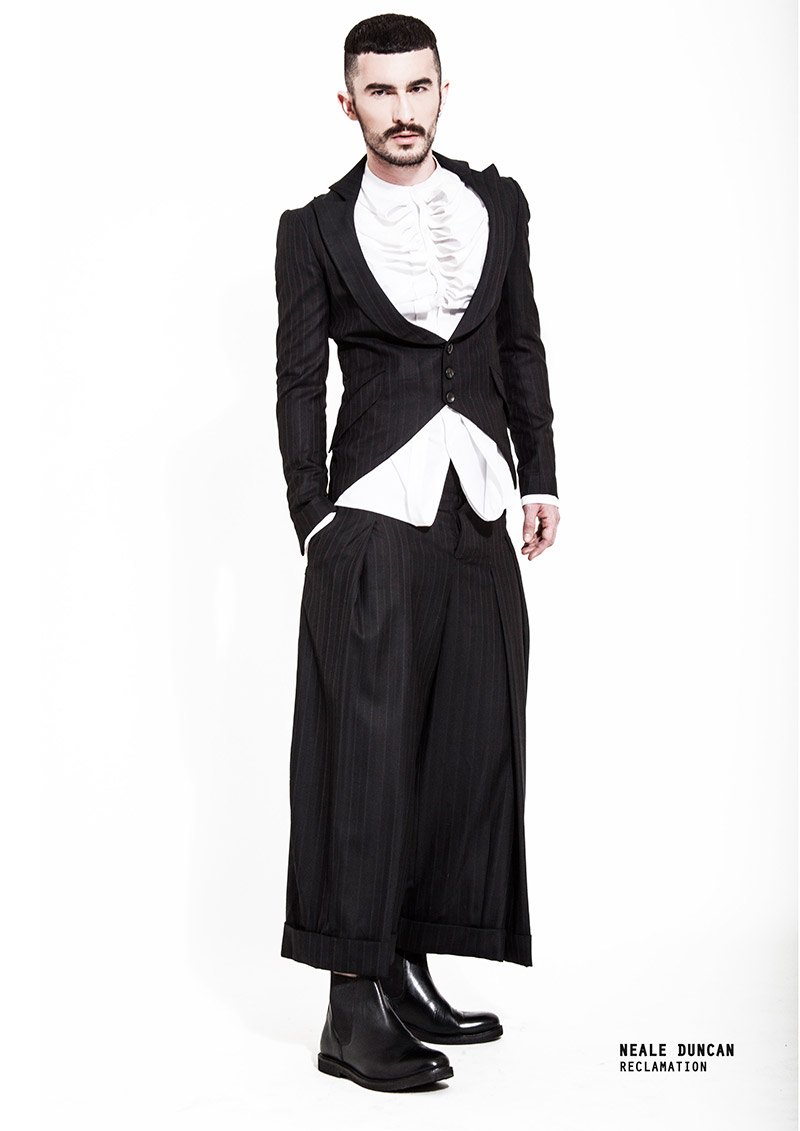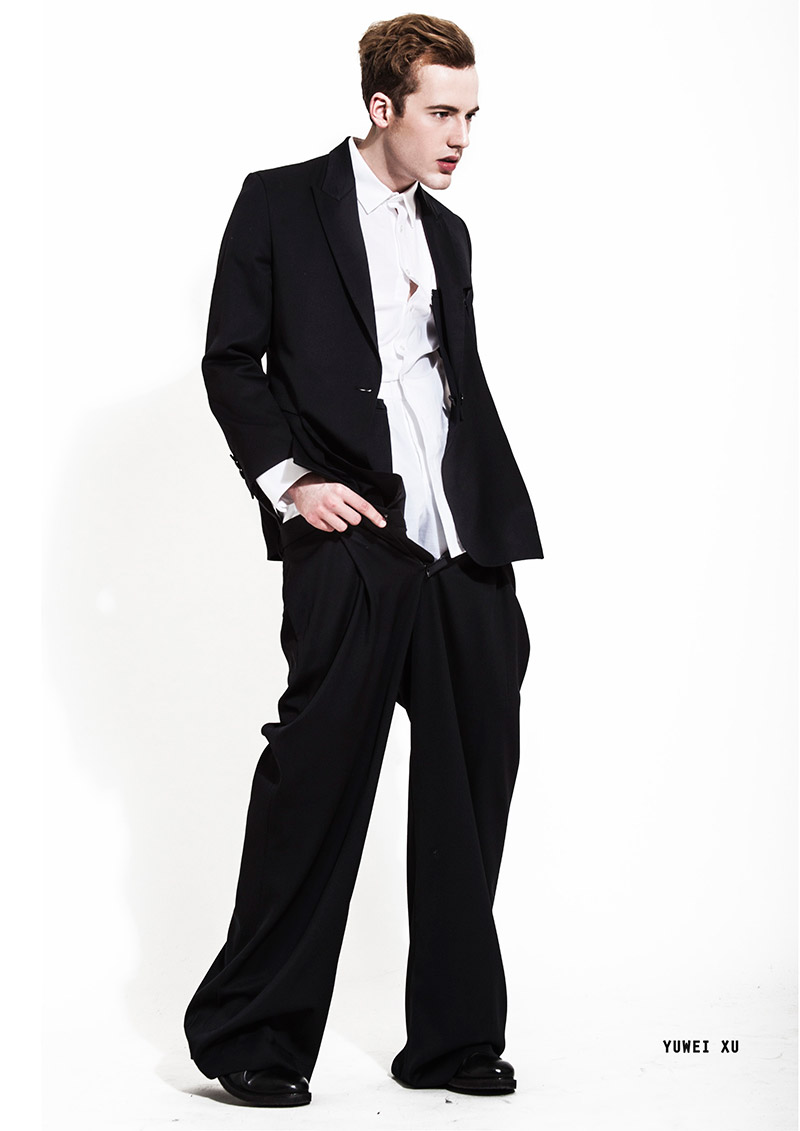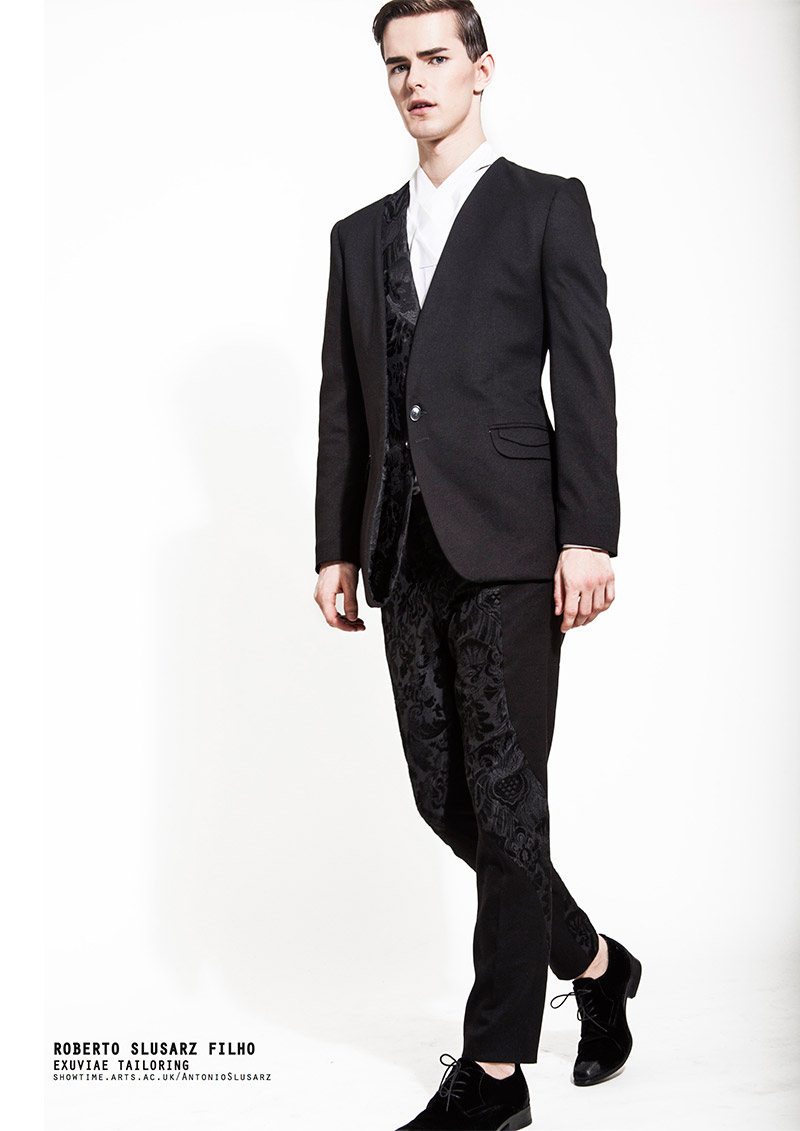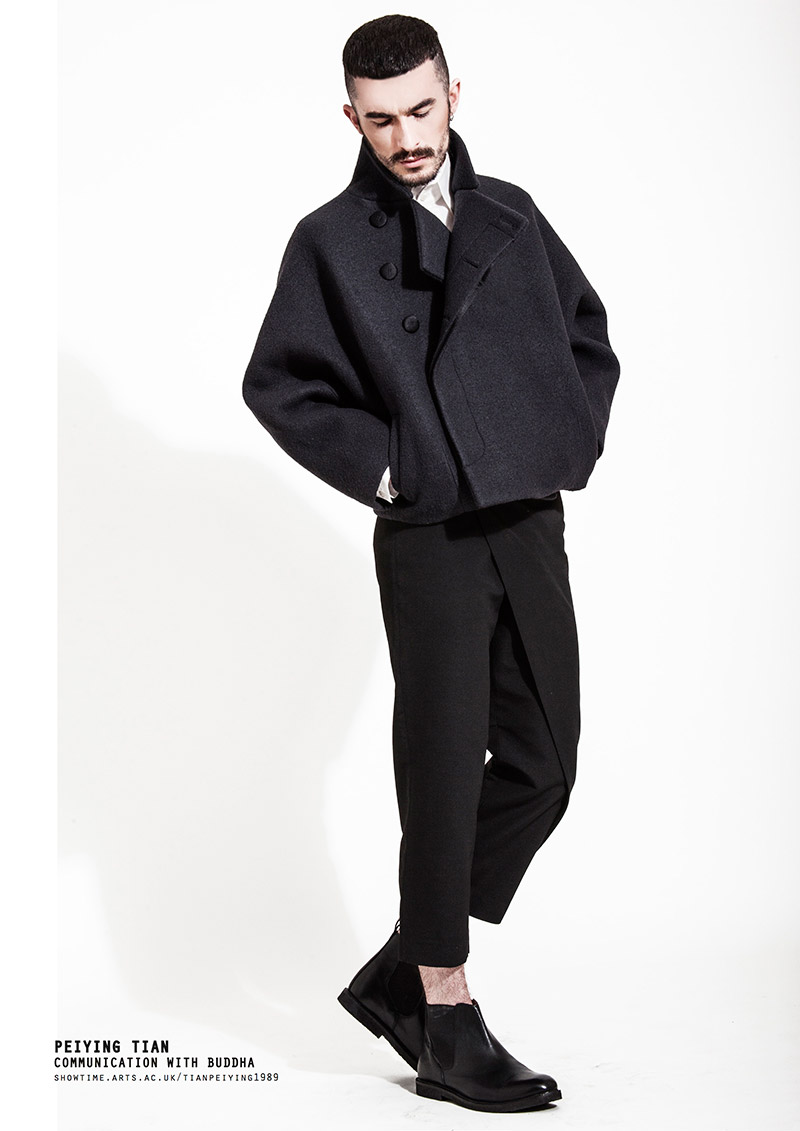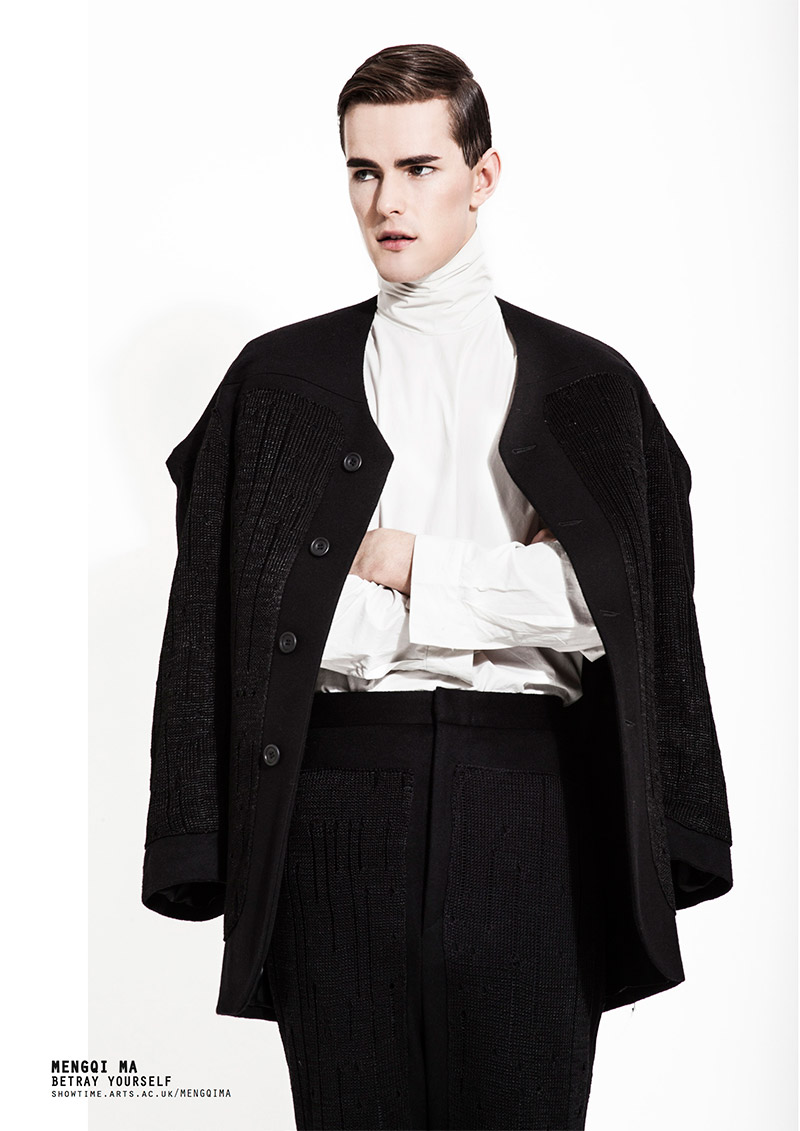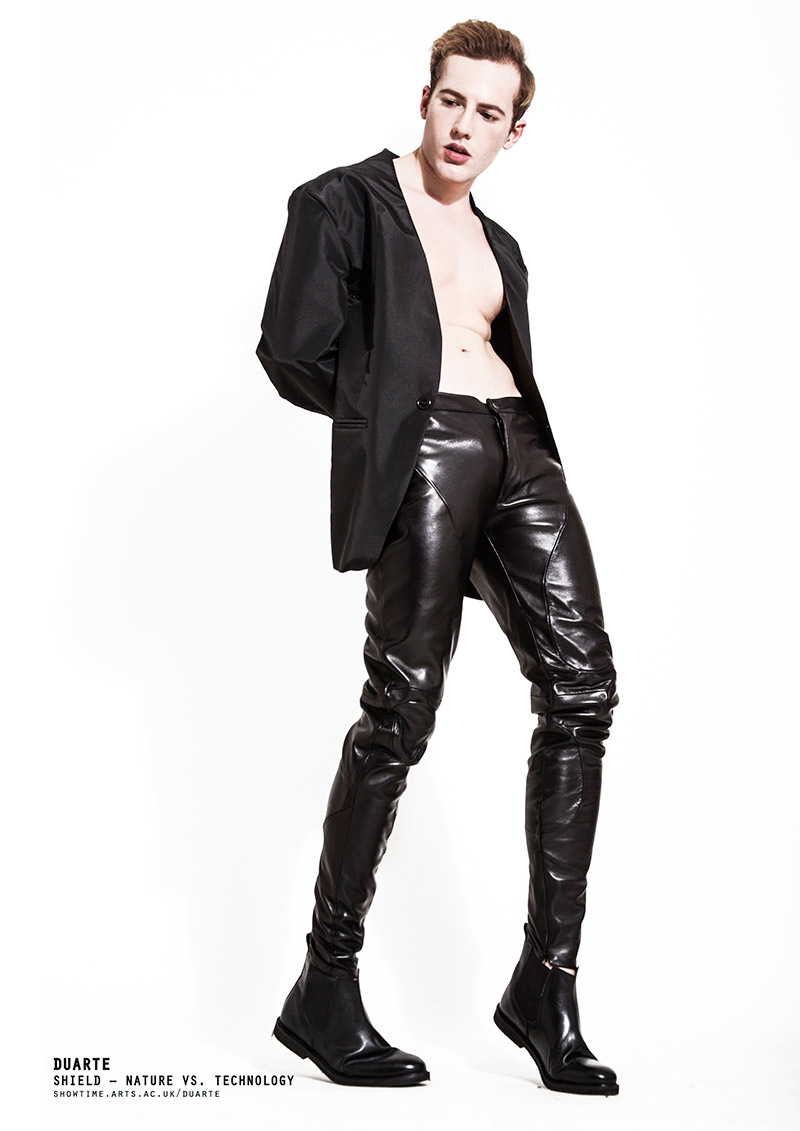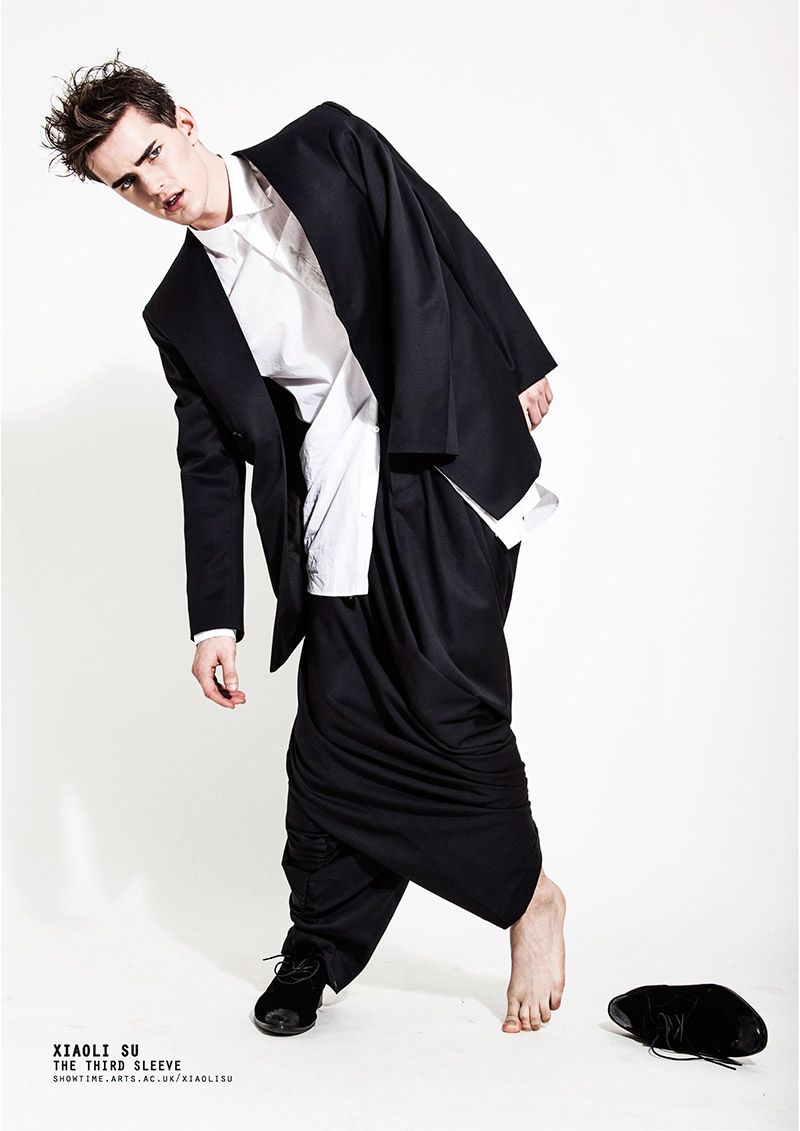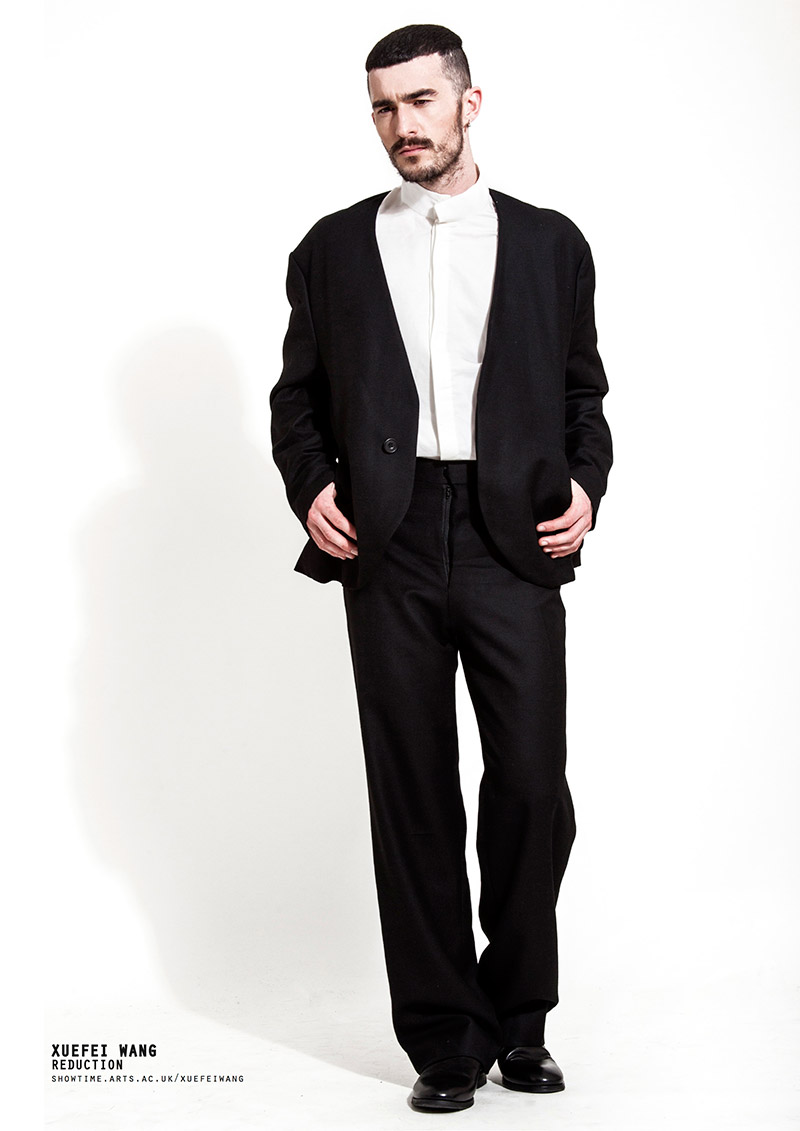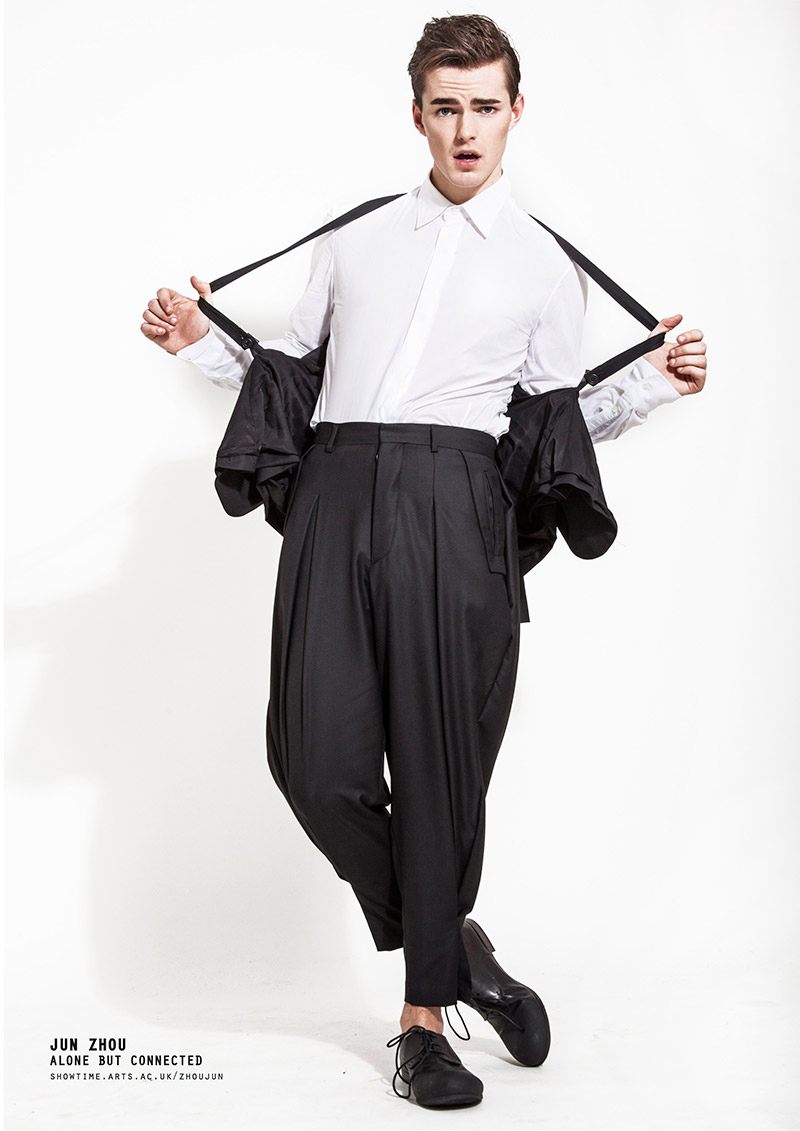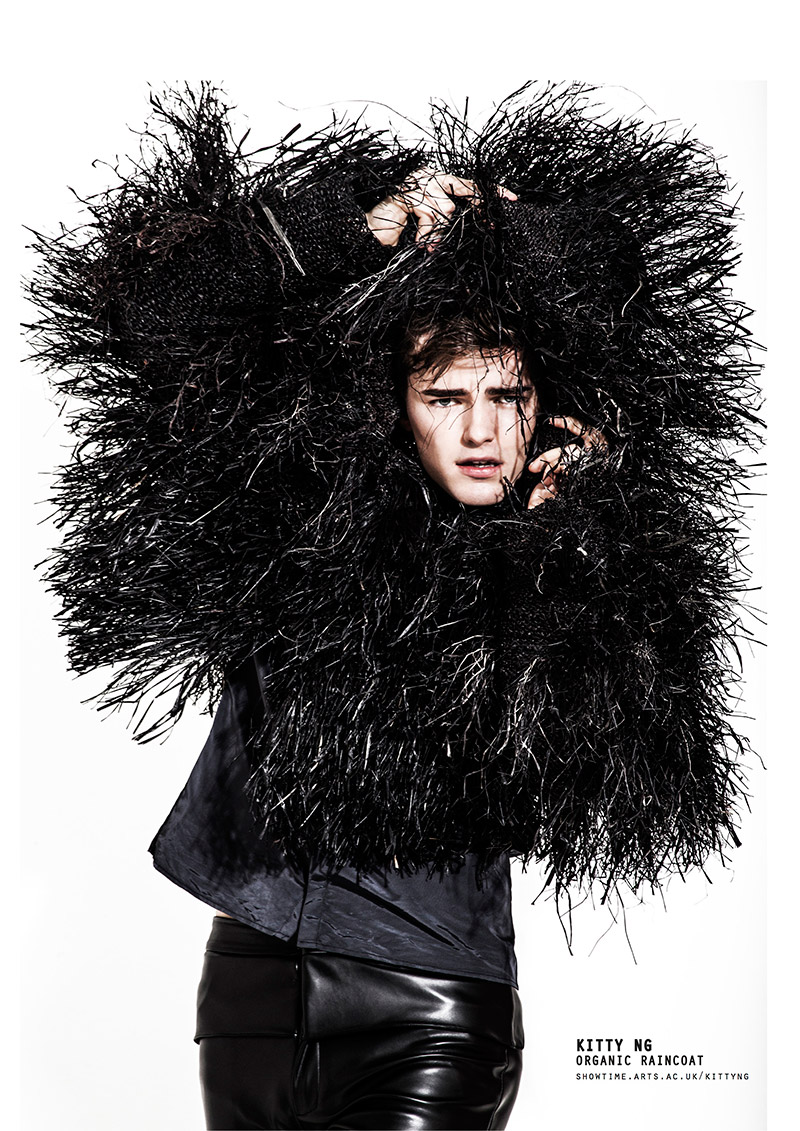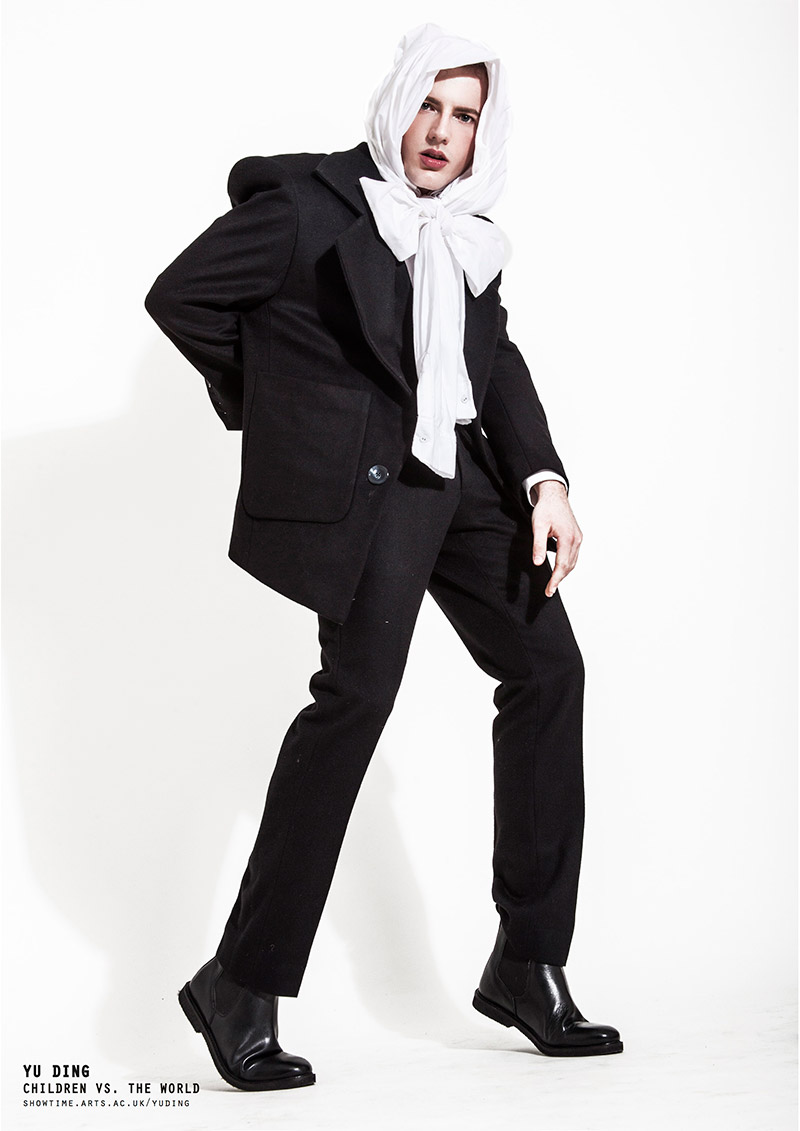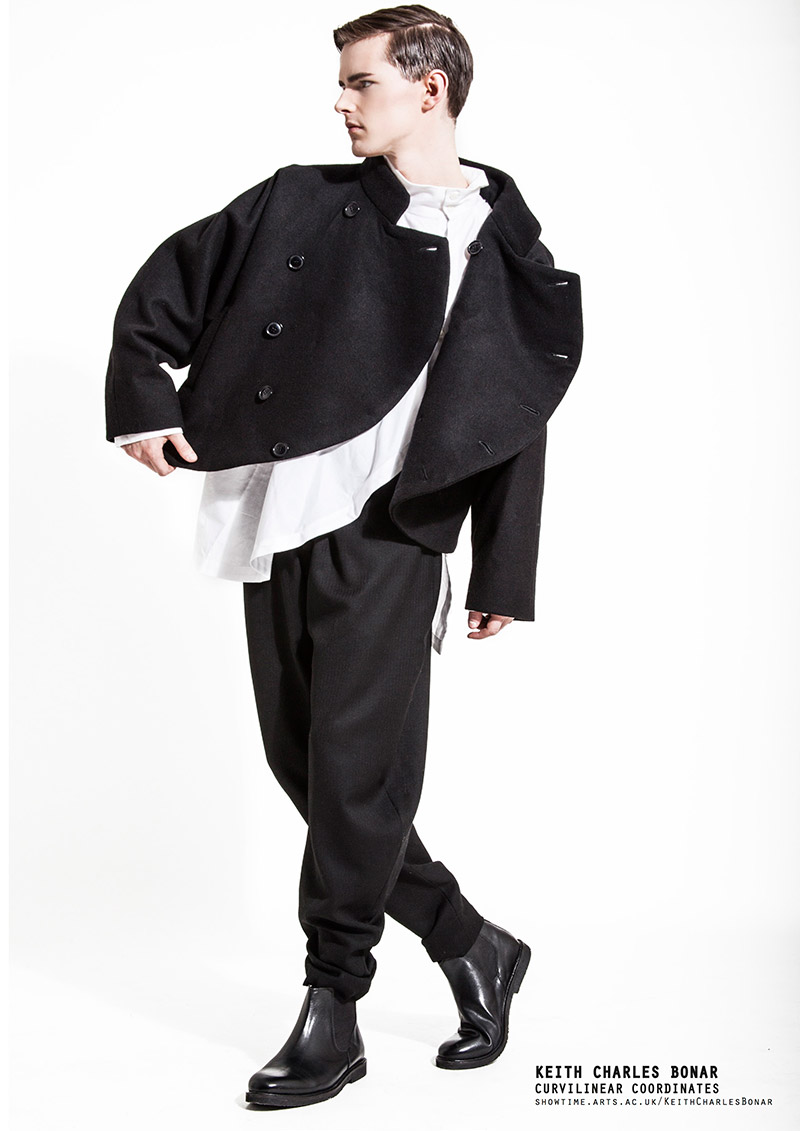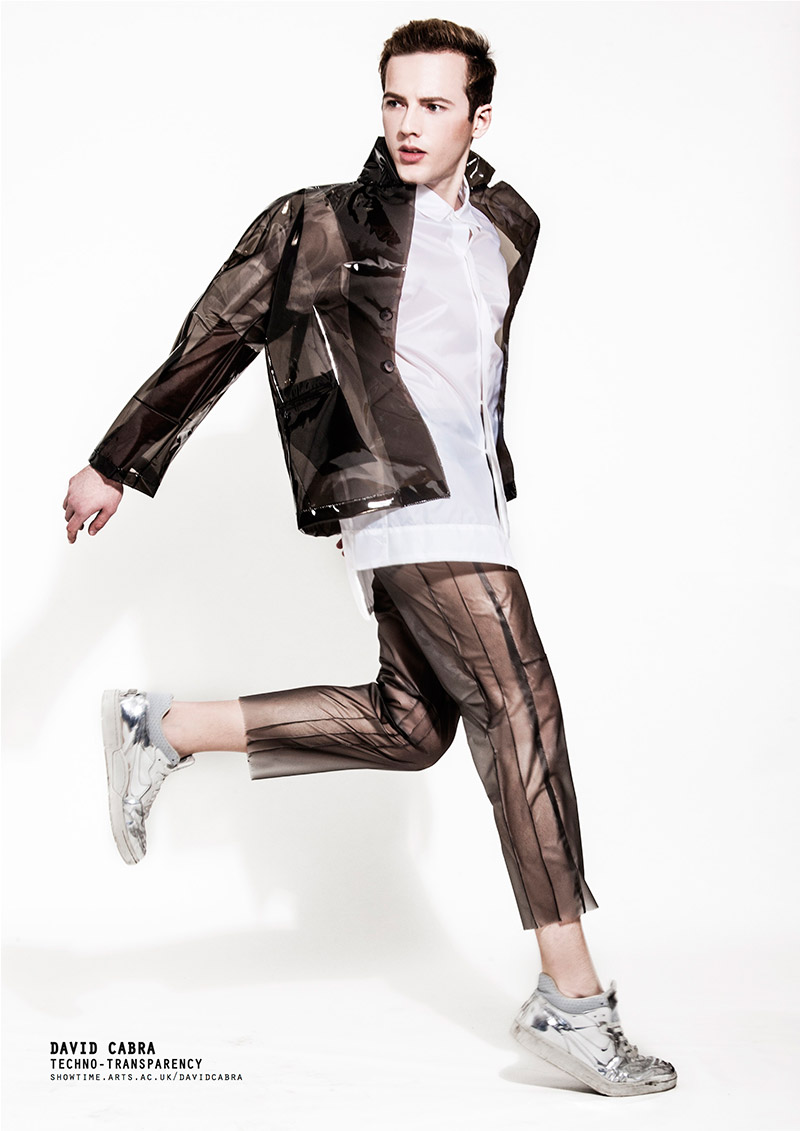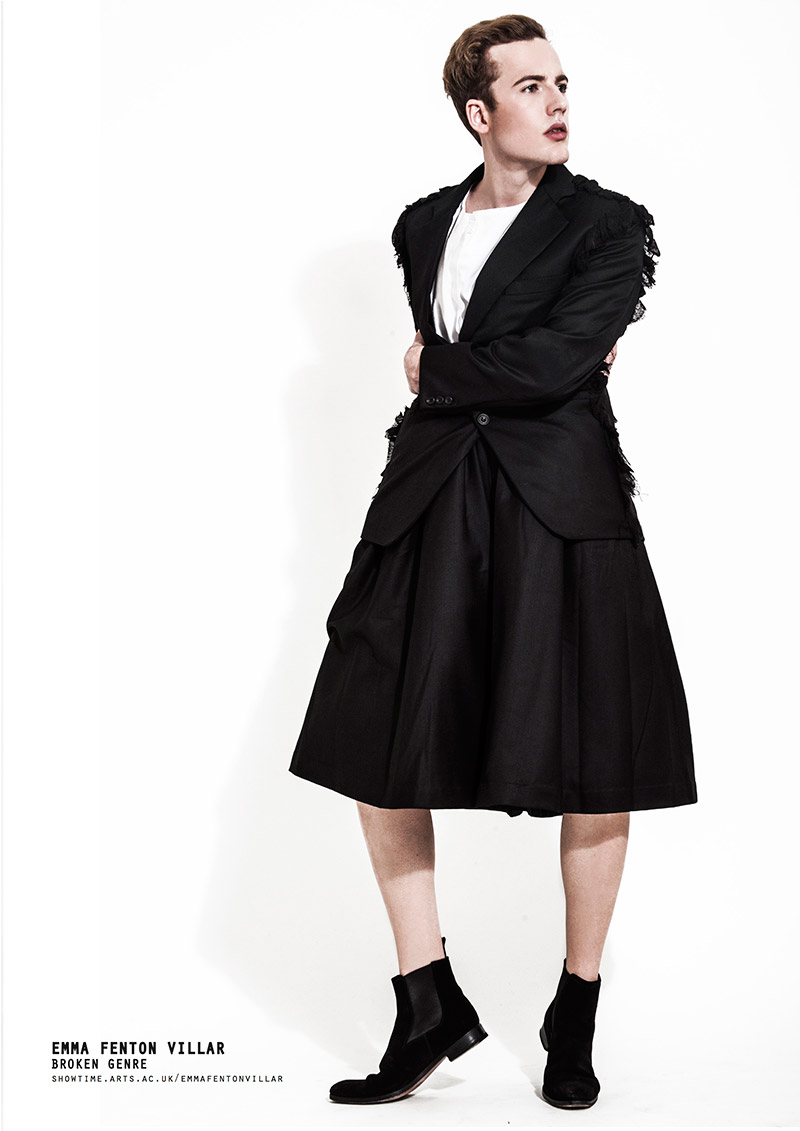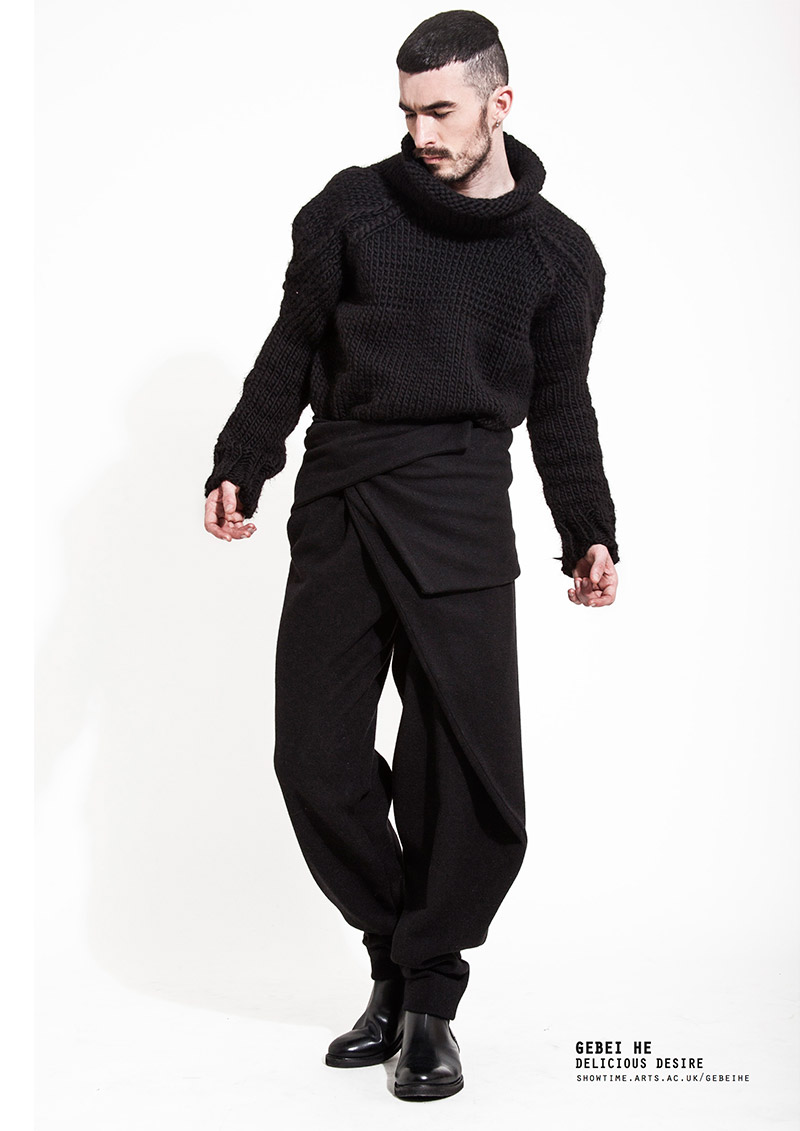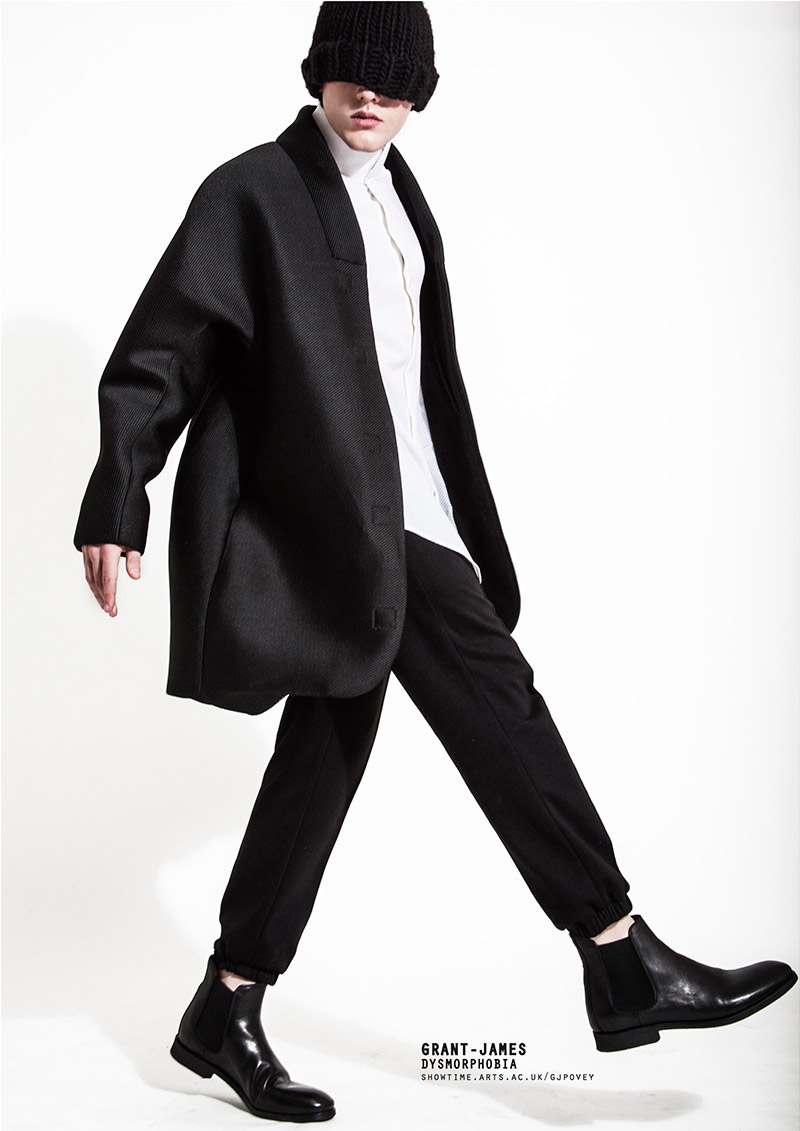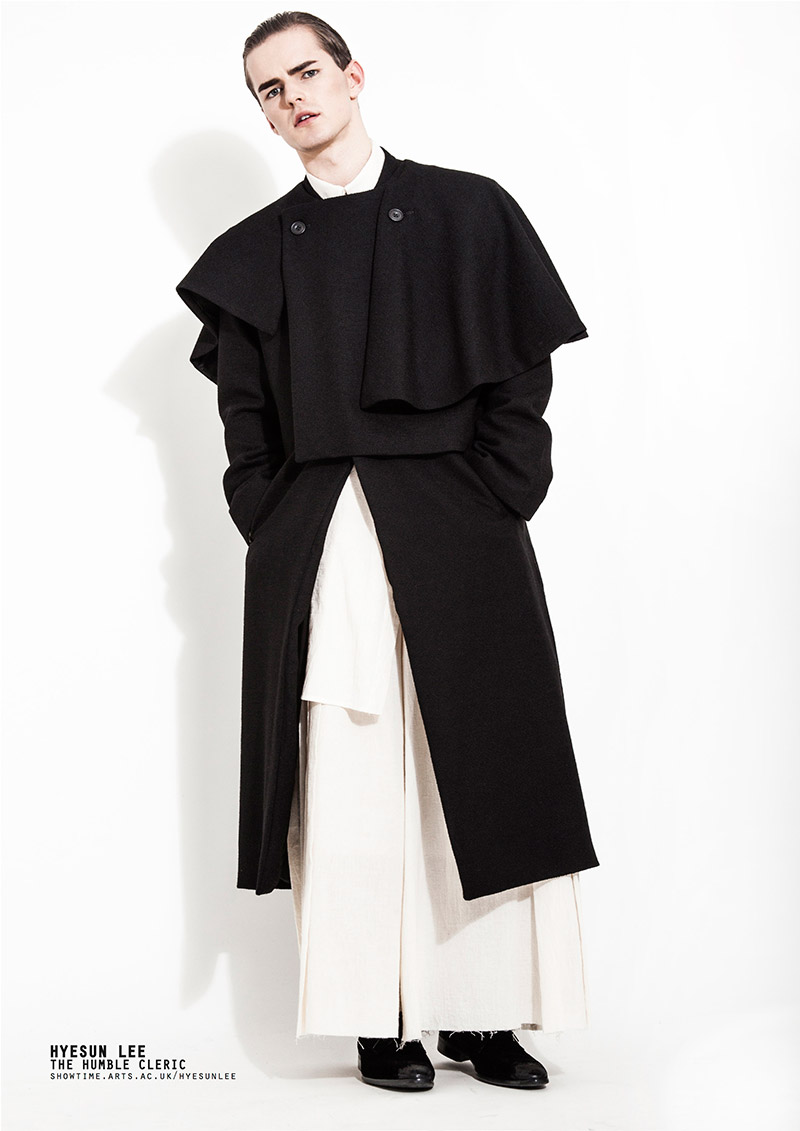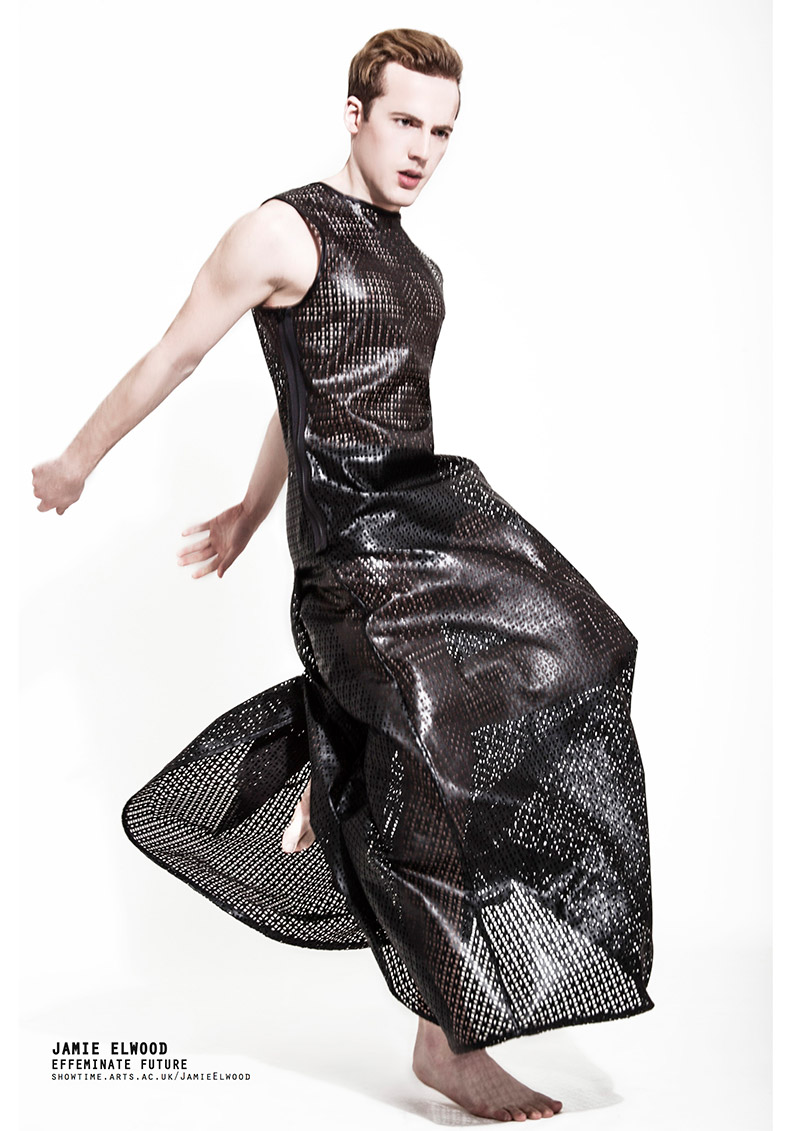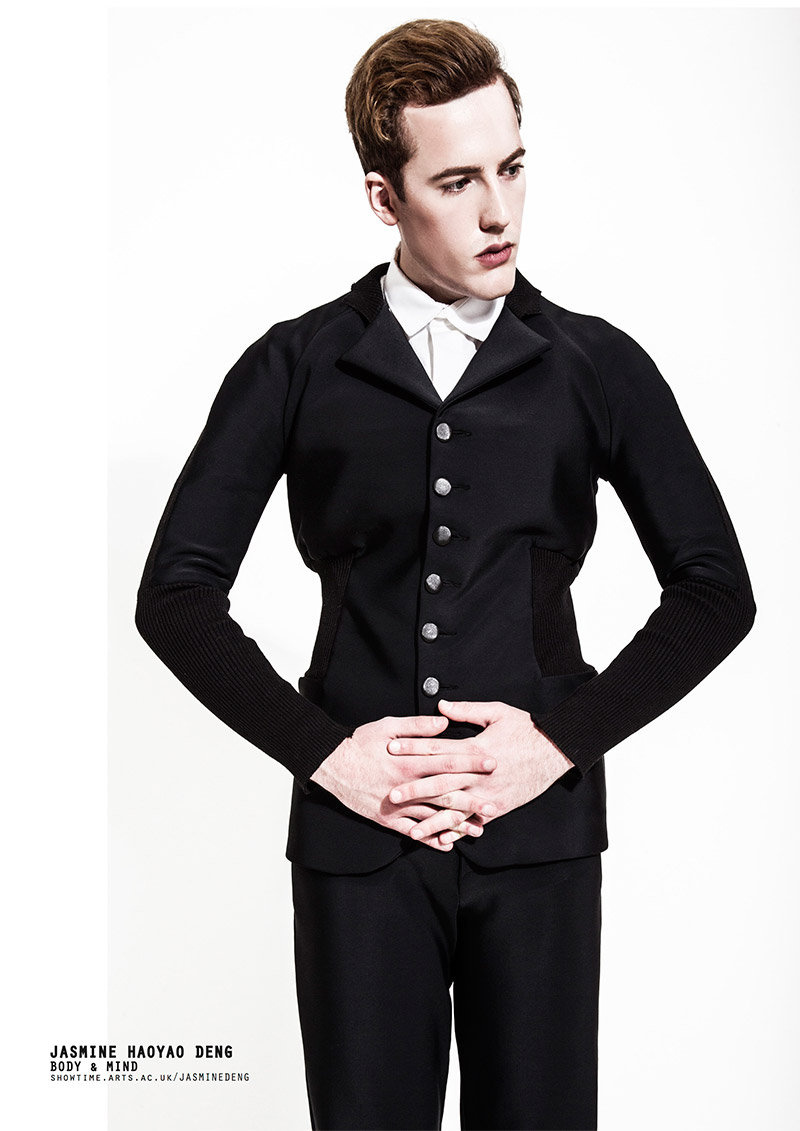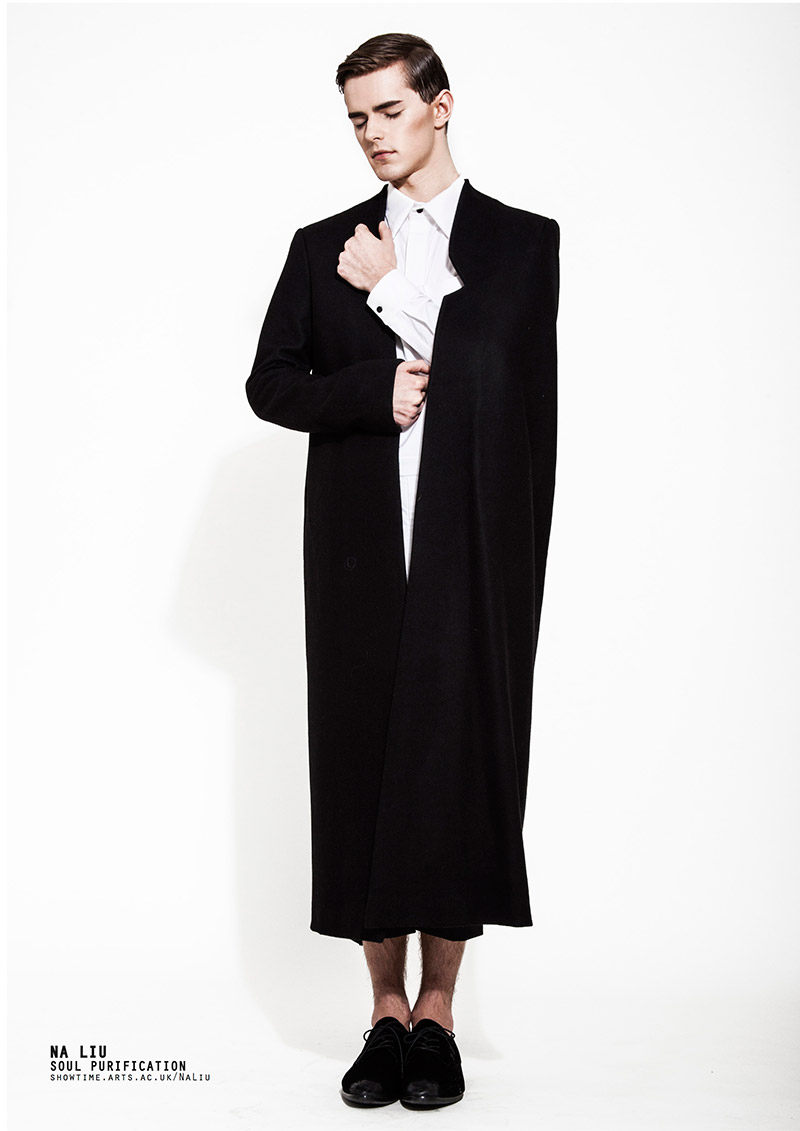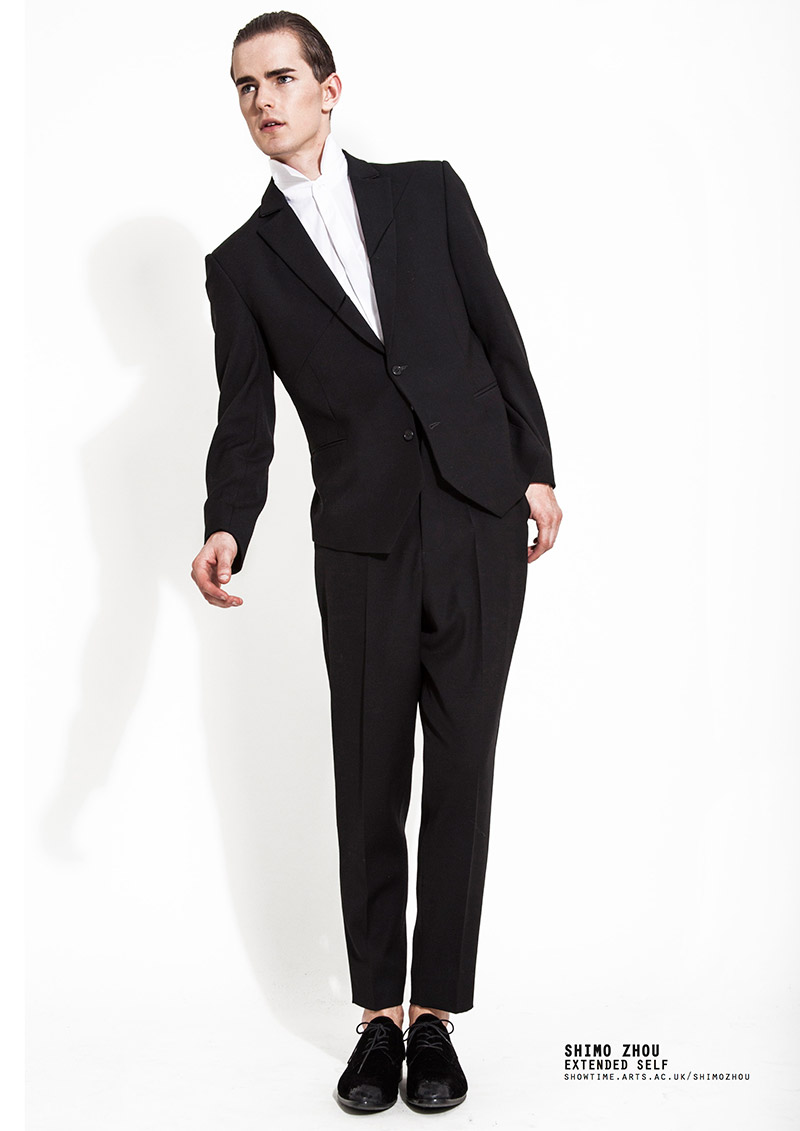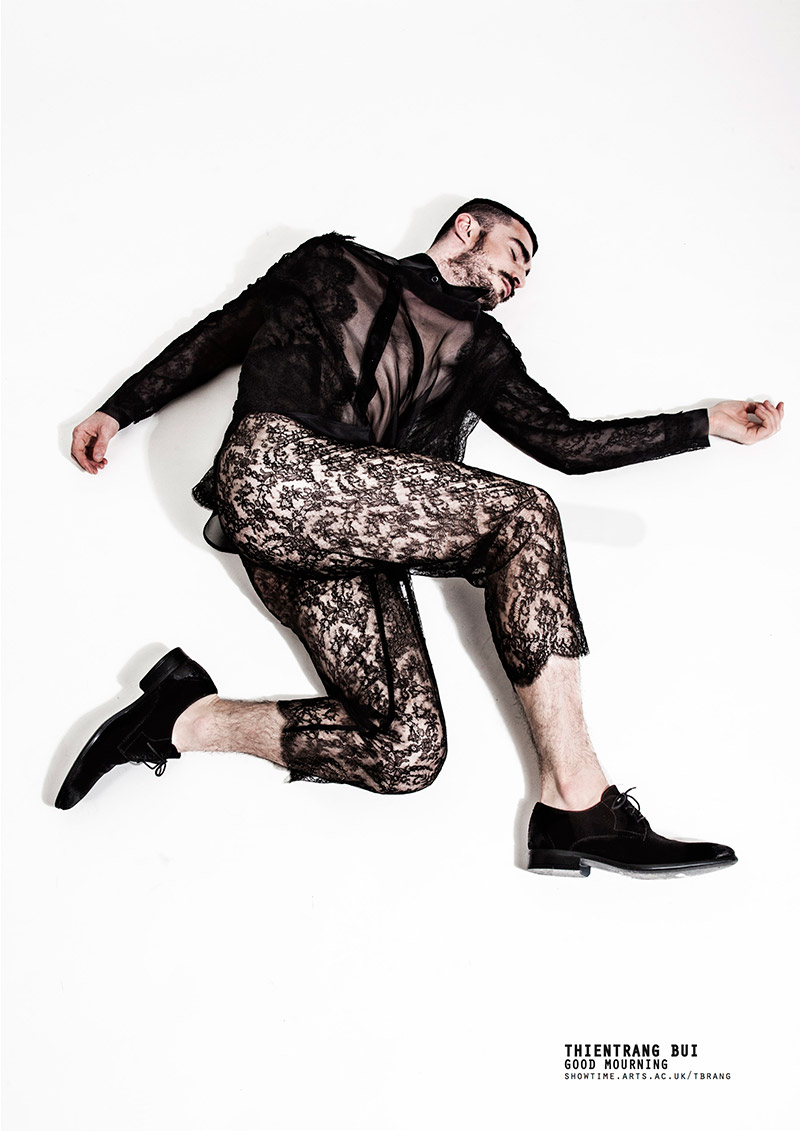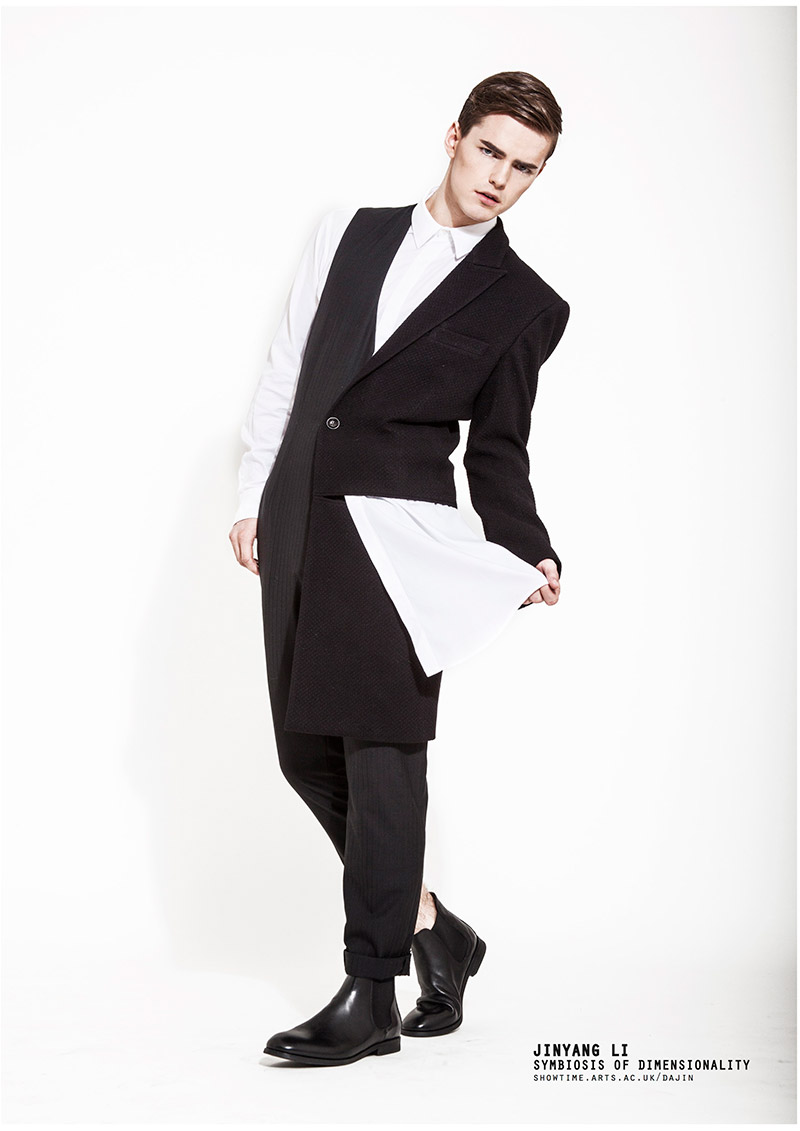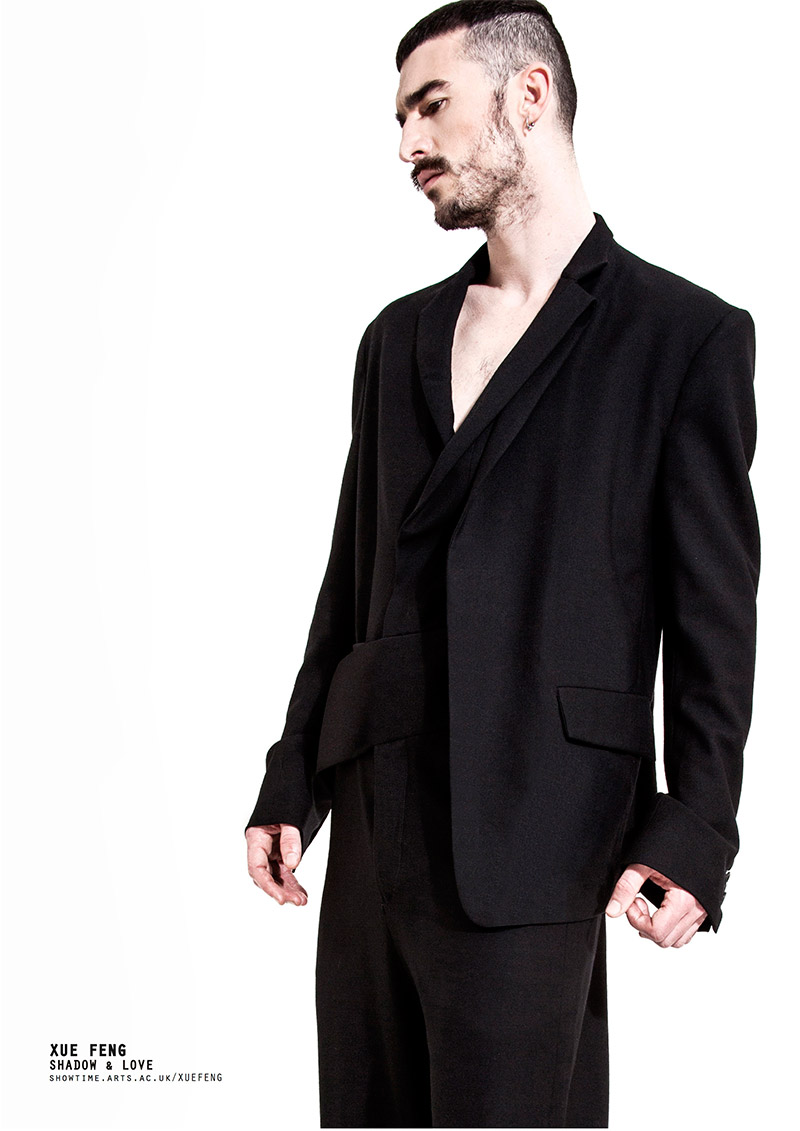 Today we present you the lookbook of all designers on MA Menswear at The London College of Fashion, featuring models Apostolos Georgiadis, Adam Roberts and Sanuye Shoteka photographed by Danny Baldwin.
MA-MAN15 represents the work of the designers on the MA Fashion design technology, menswear course at The London College of Fashion. The 'fabric first' method was the direction for this work to explore silhouette and volume in the absence of color through the use of black and white fabrics.
The publication of MA-MAN15 is part of a larger effort on the part of the designers to promote their work as individuals and the course as a whole.