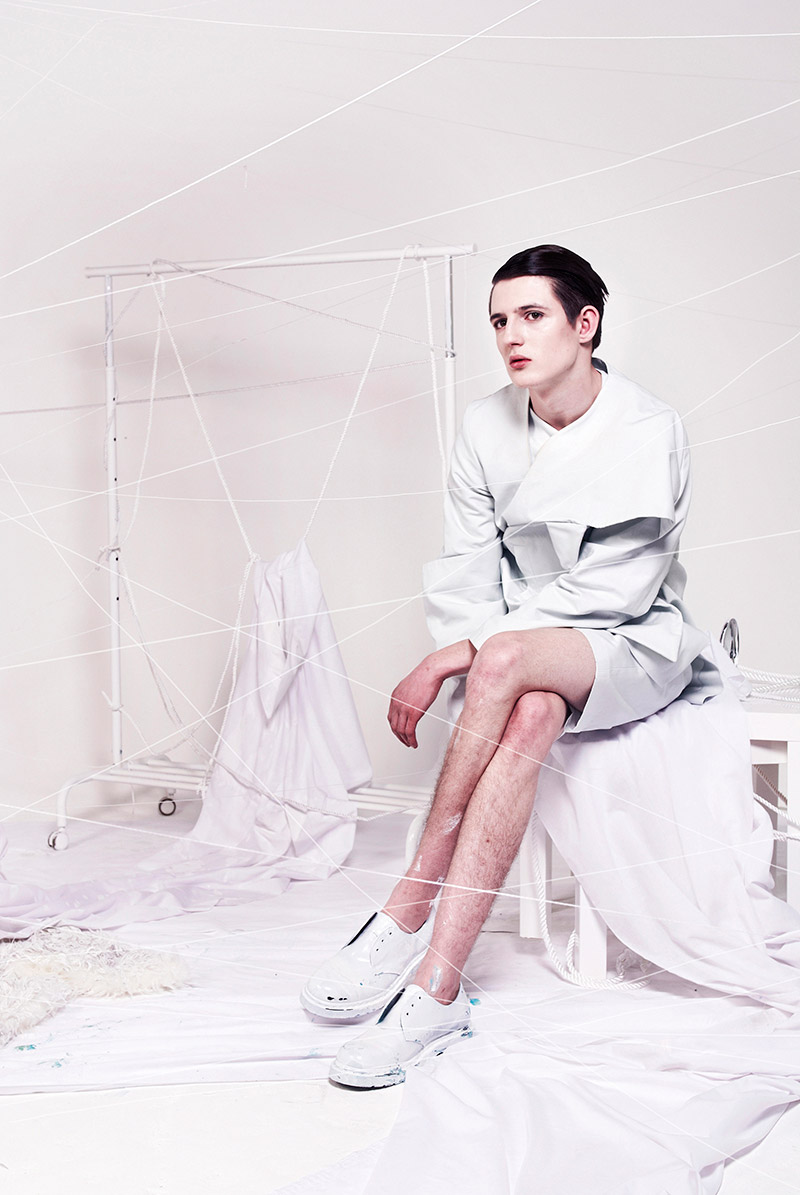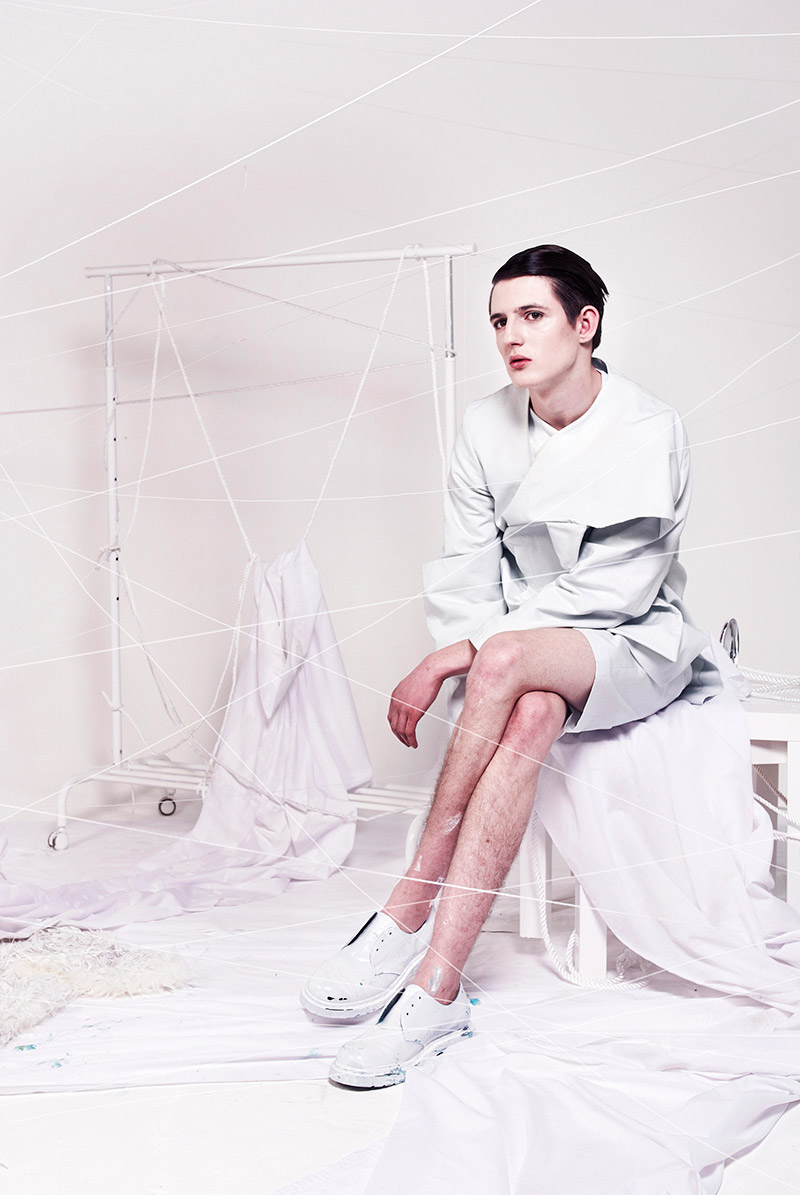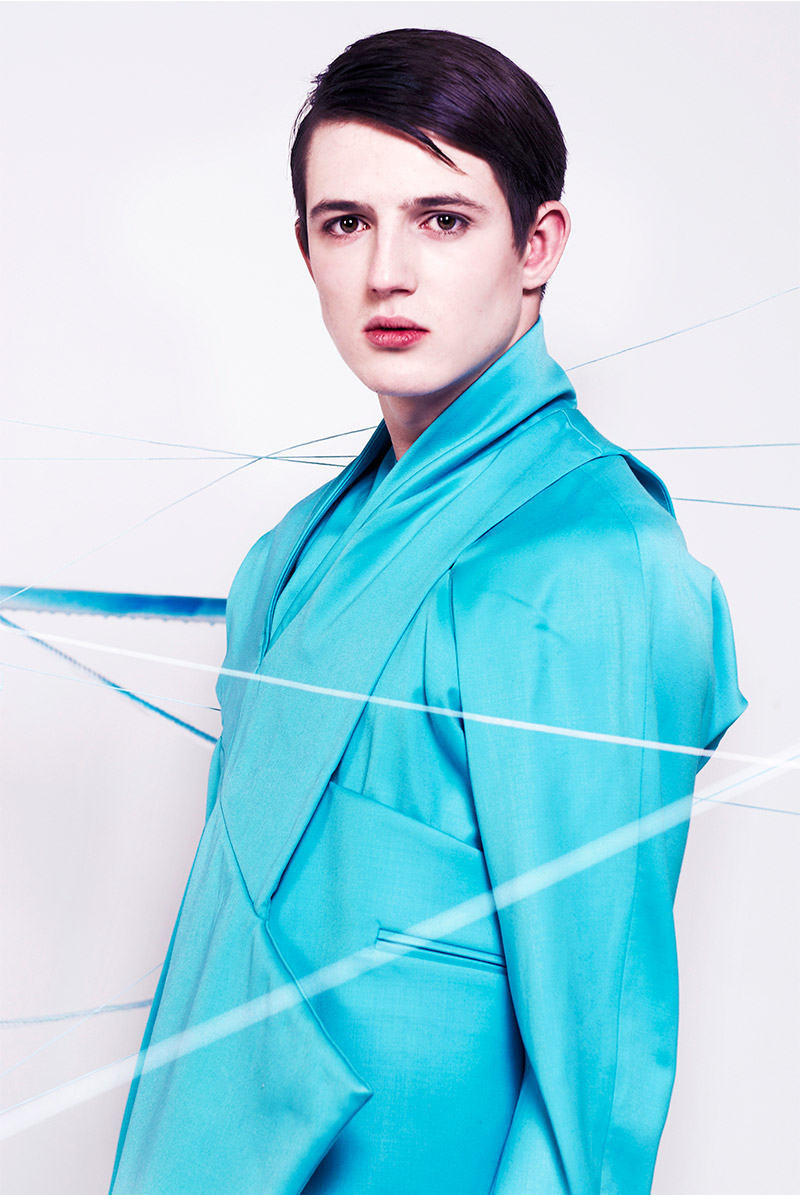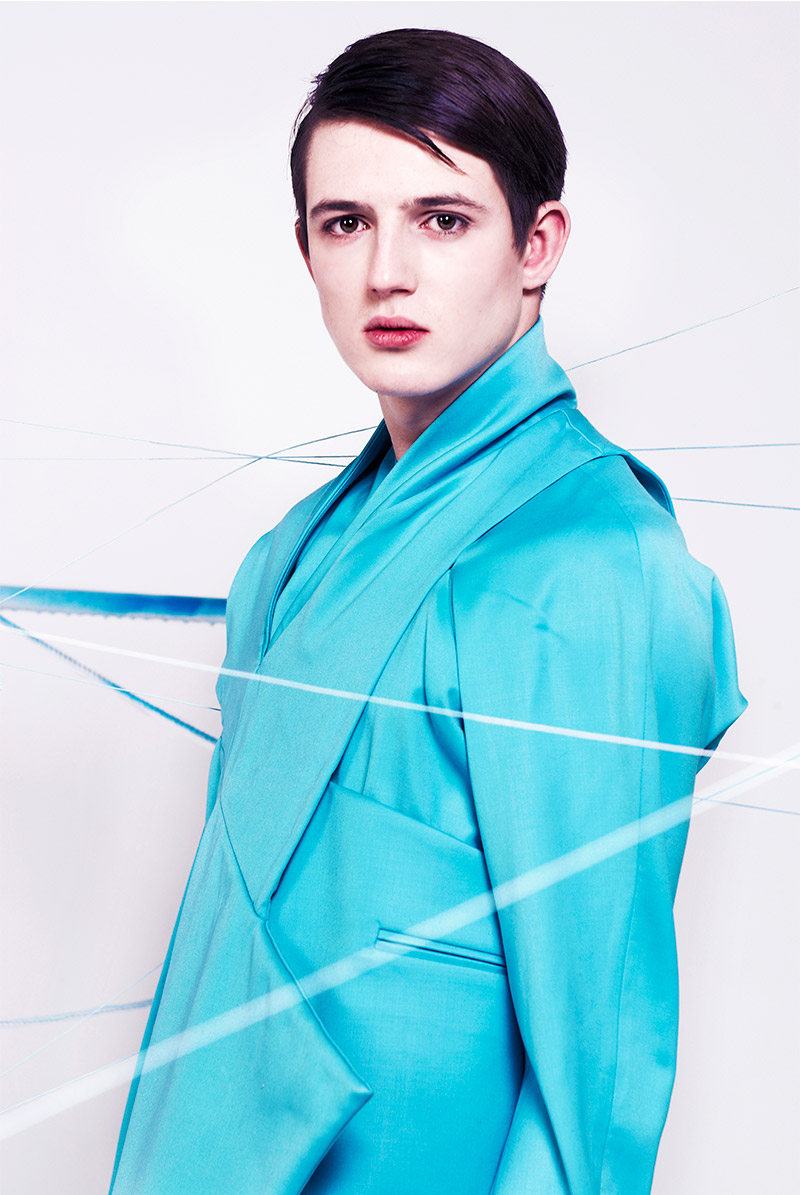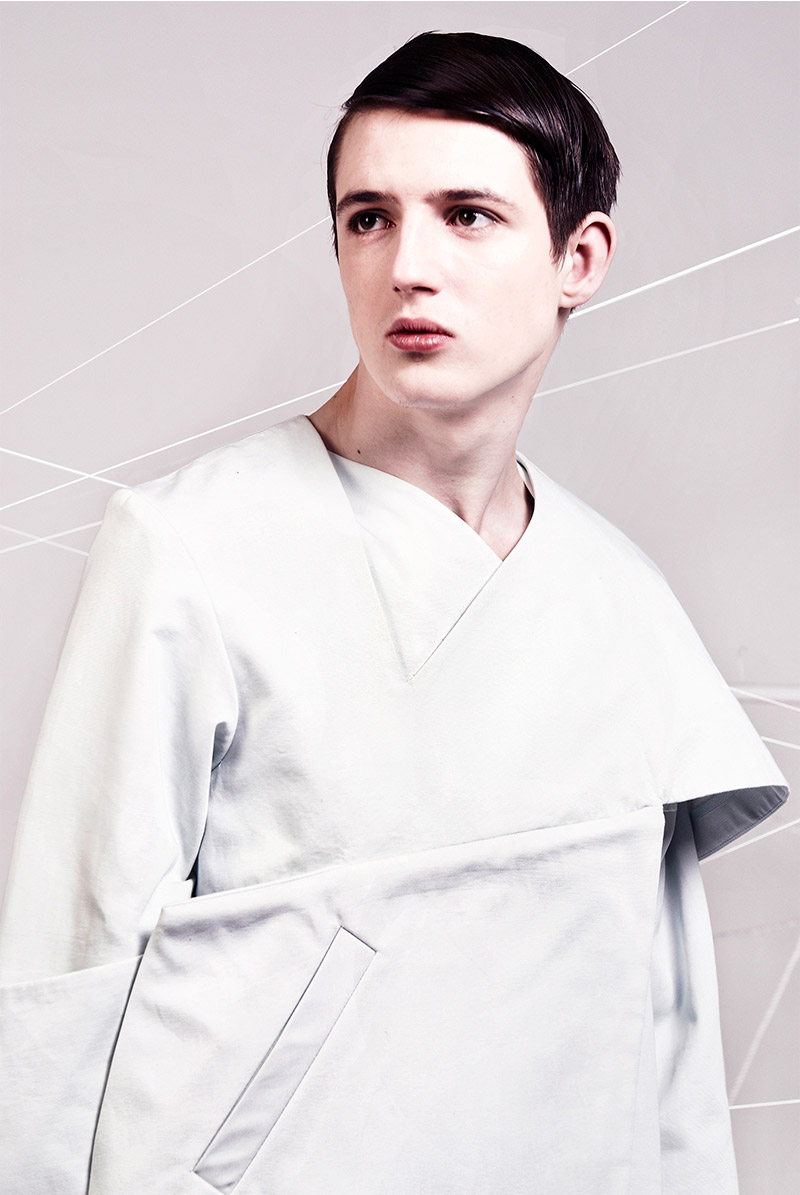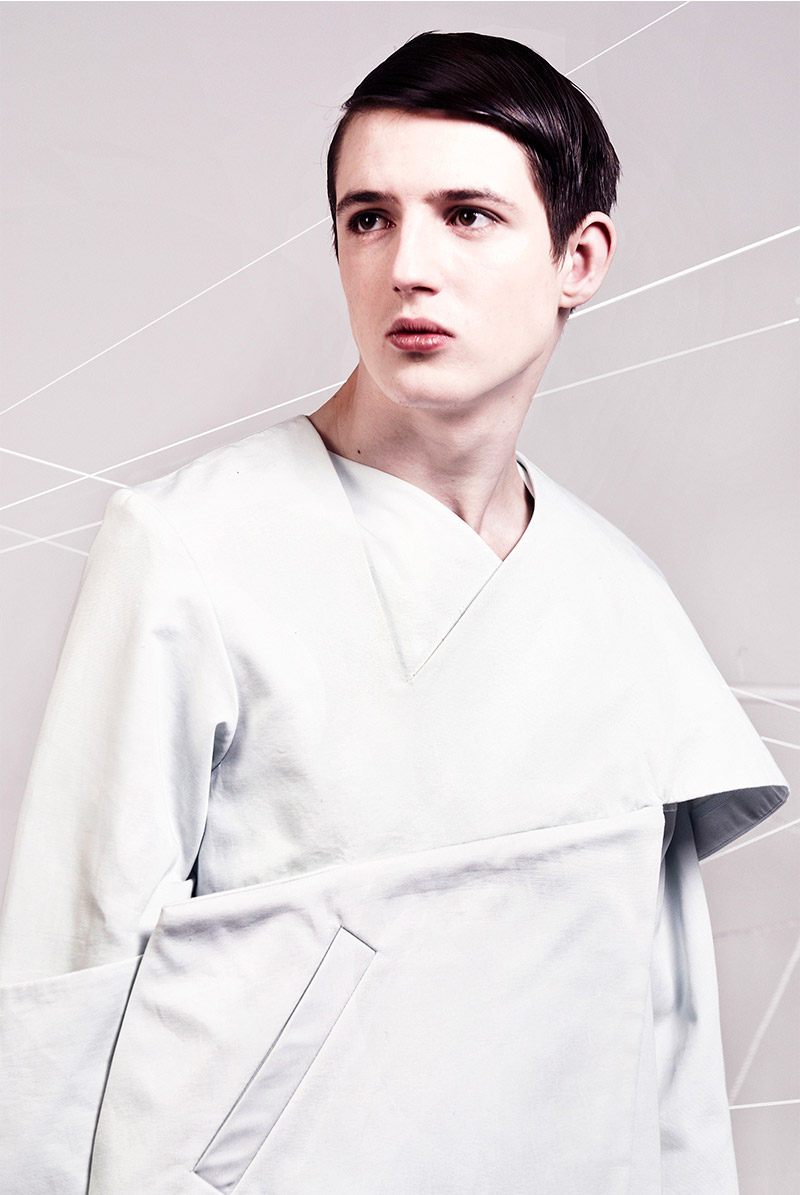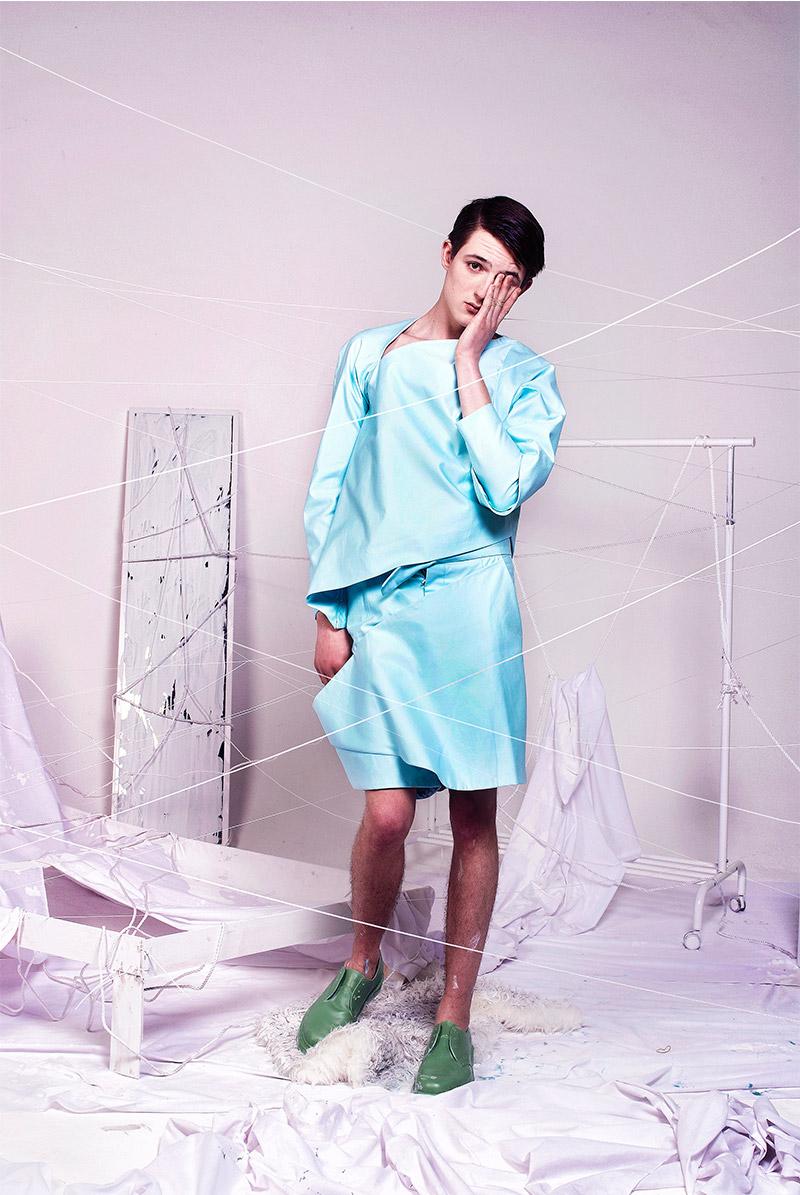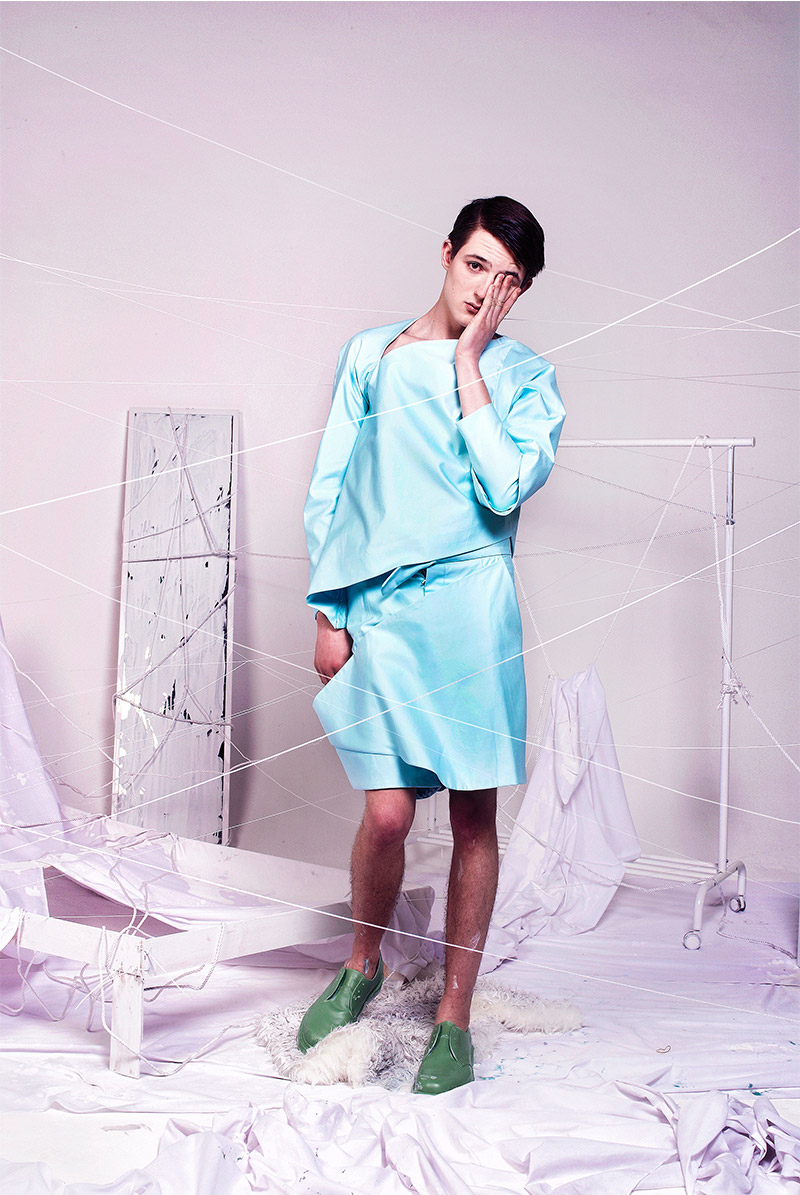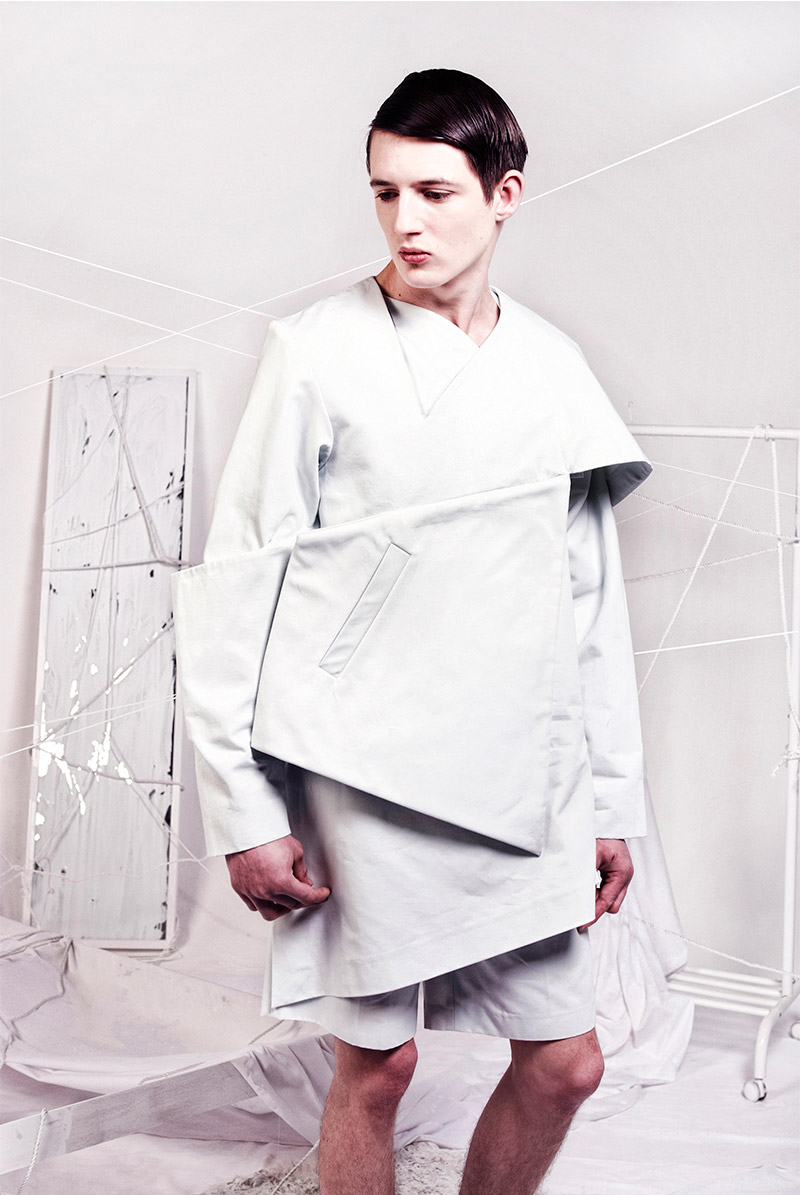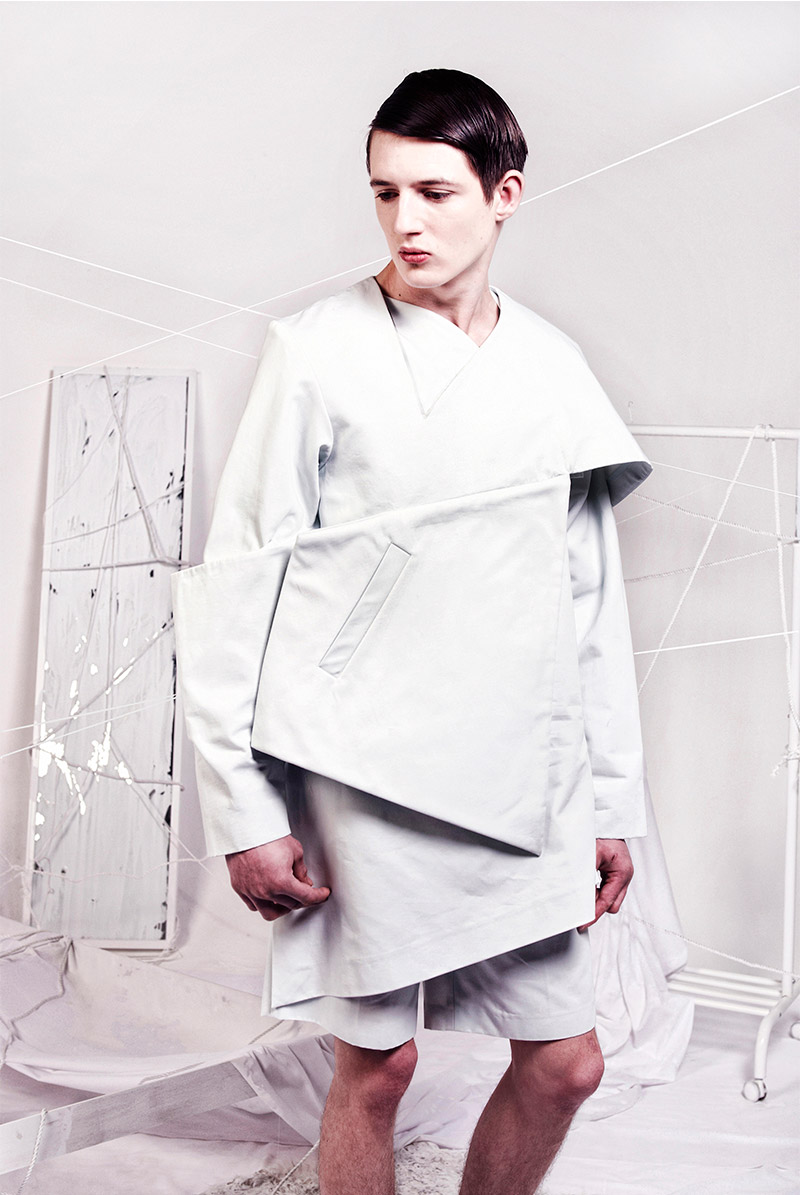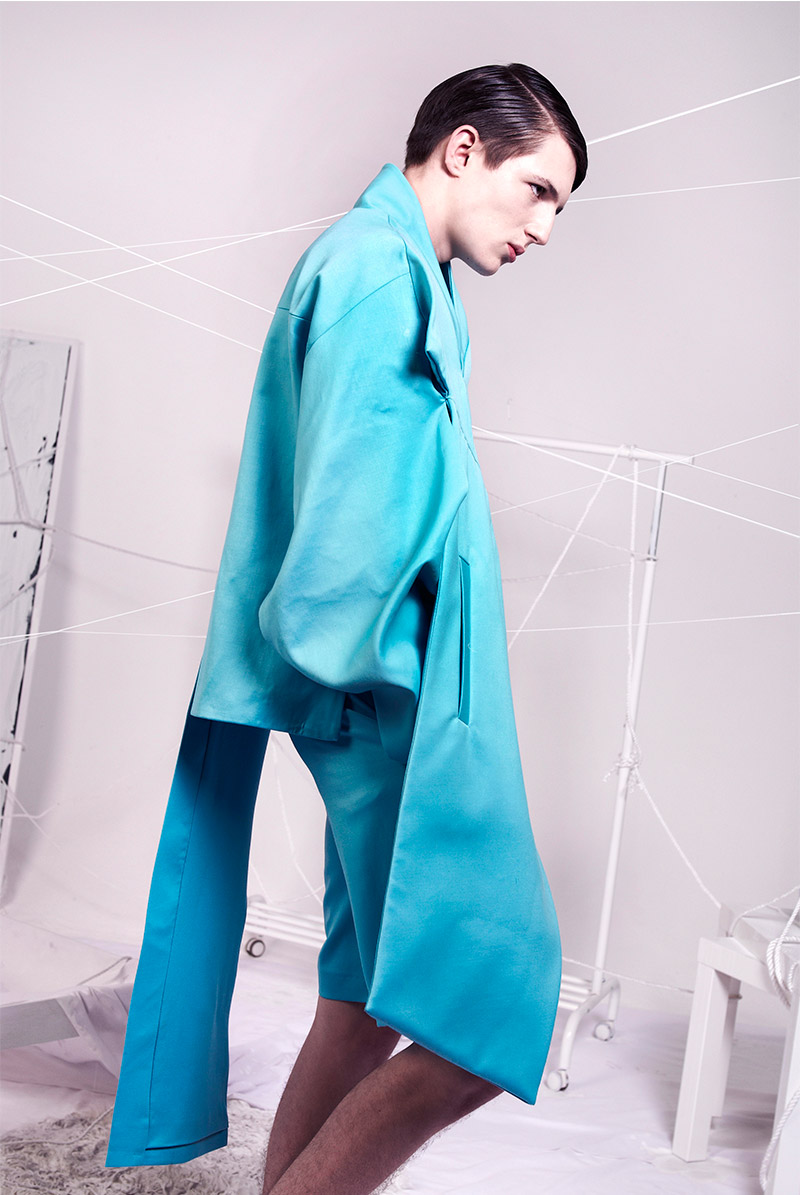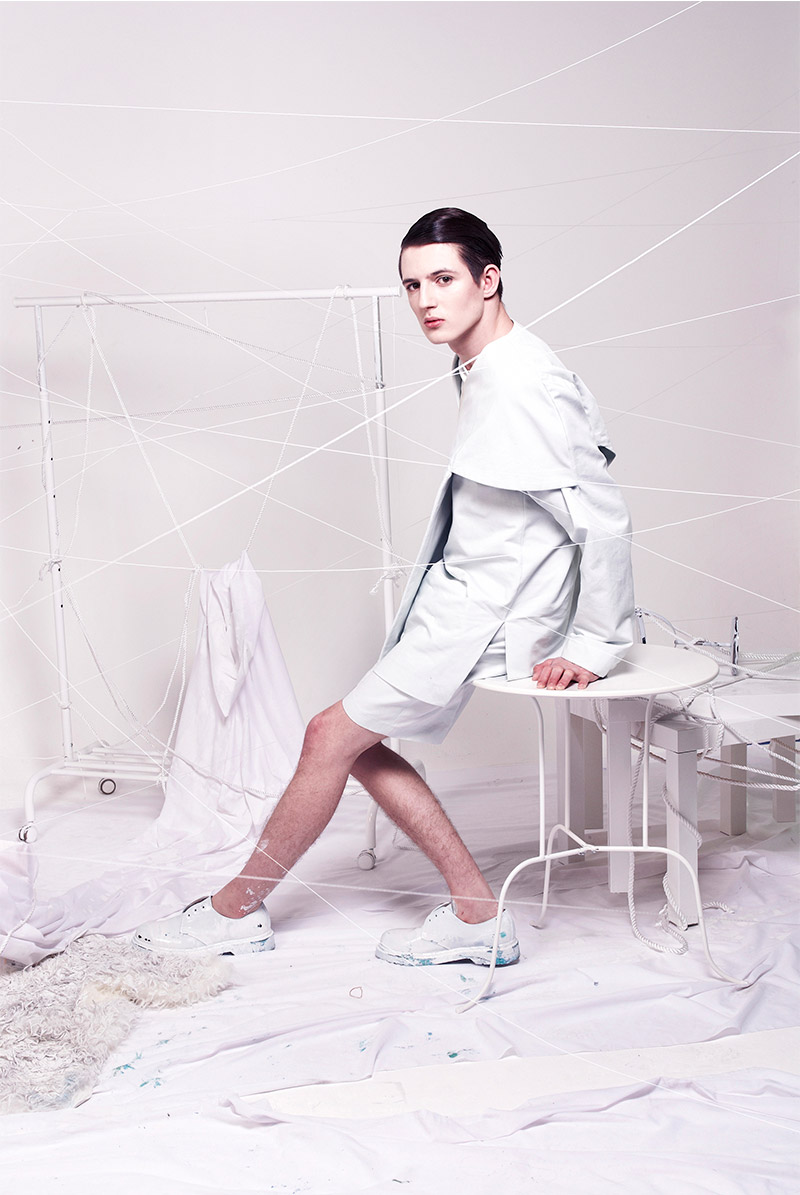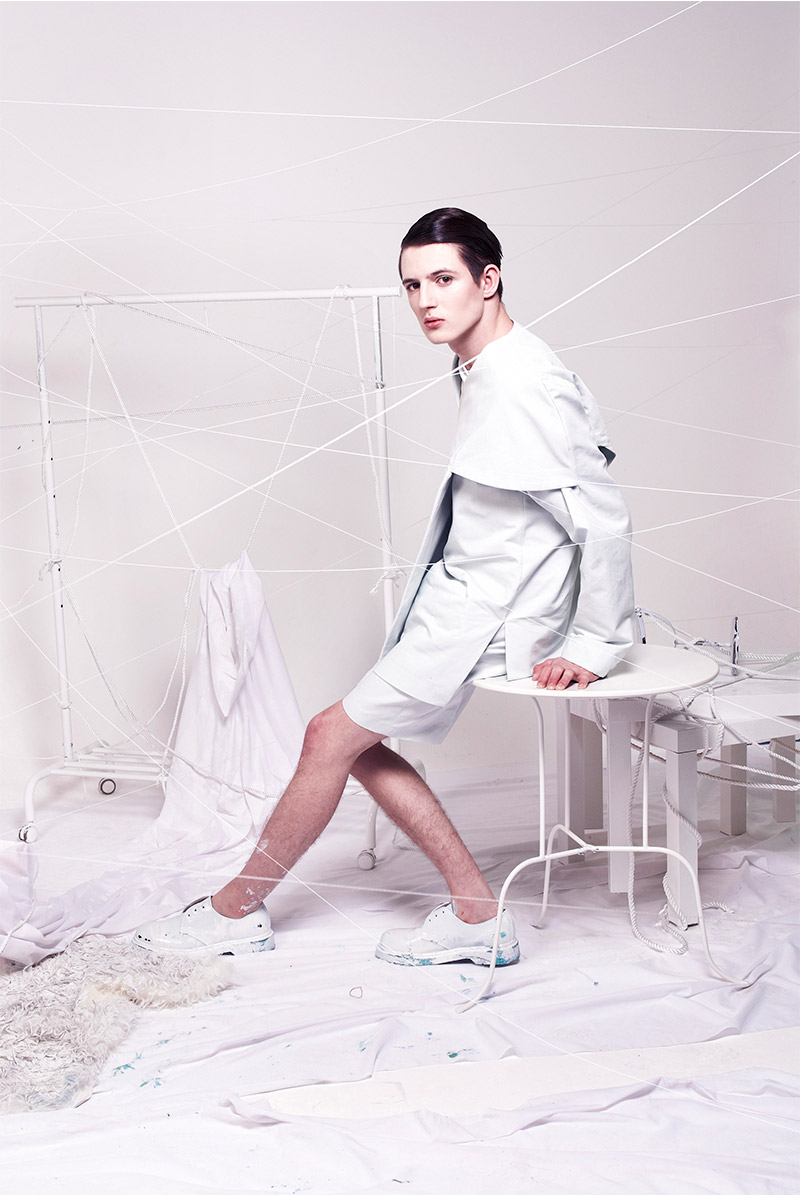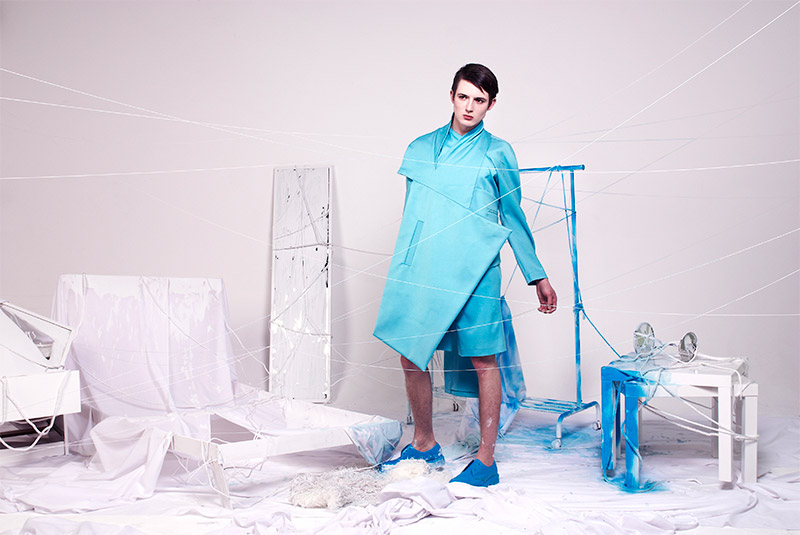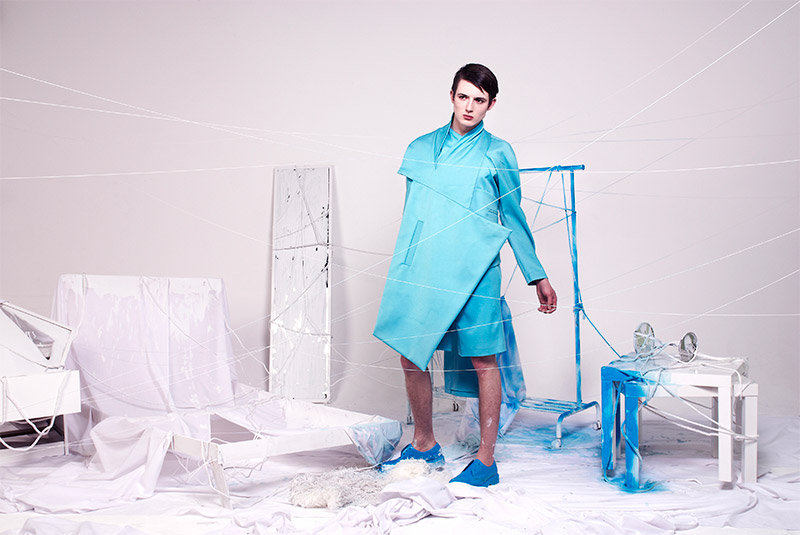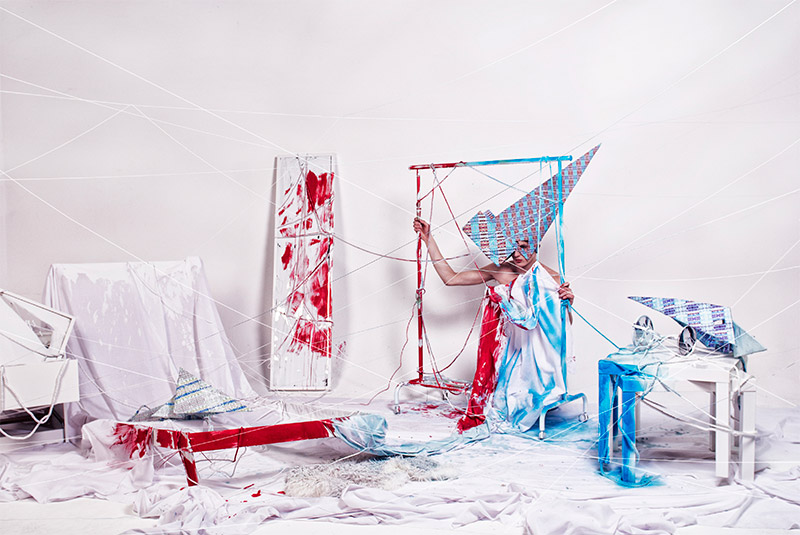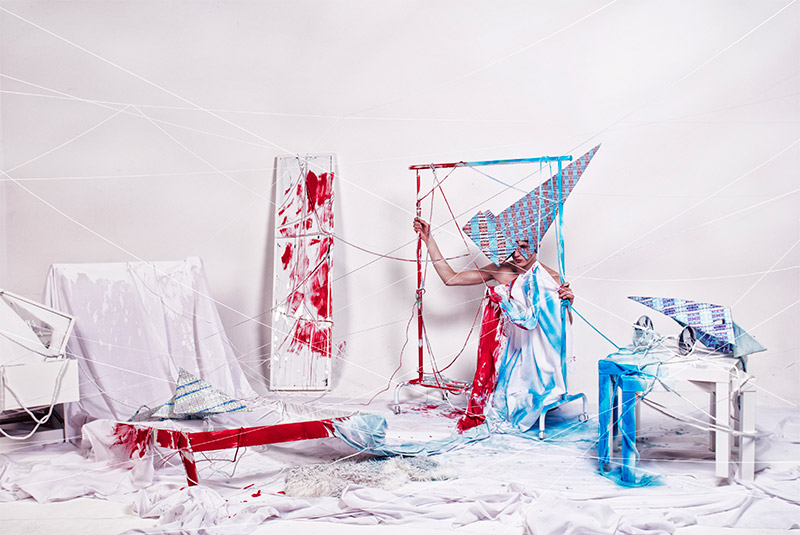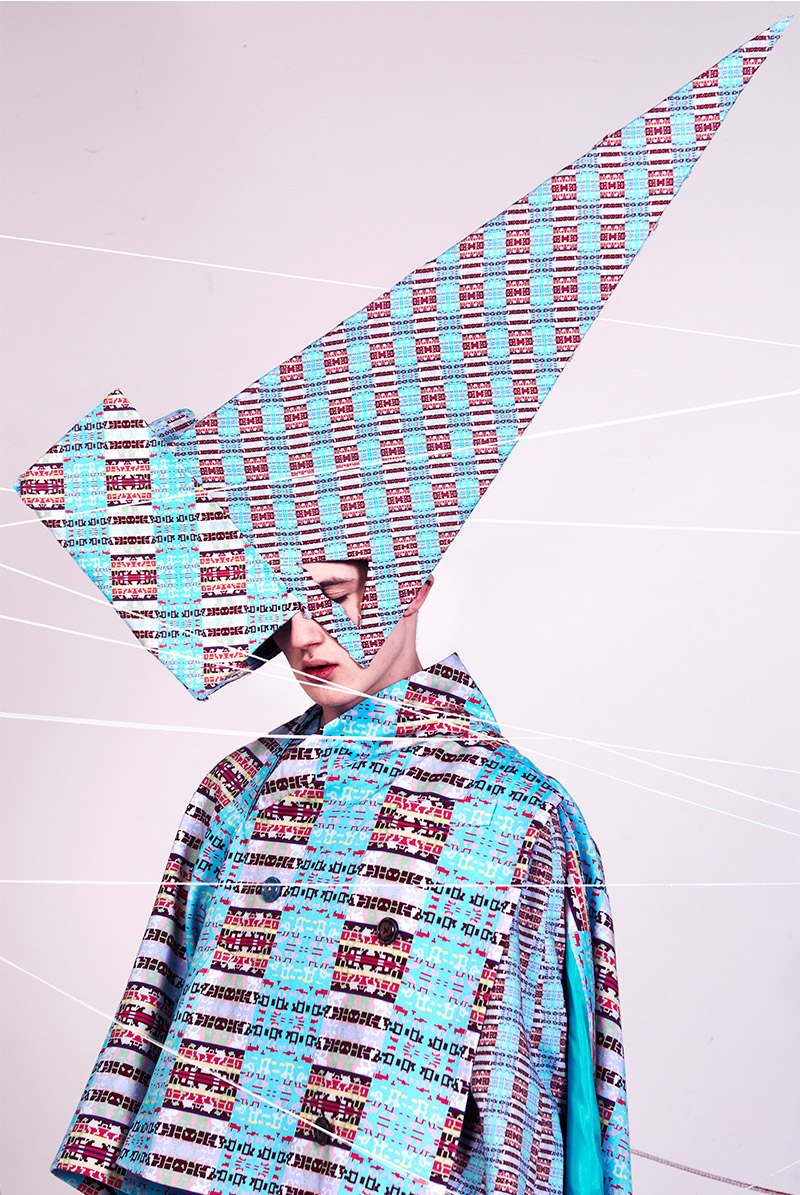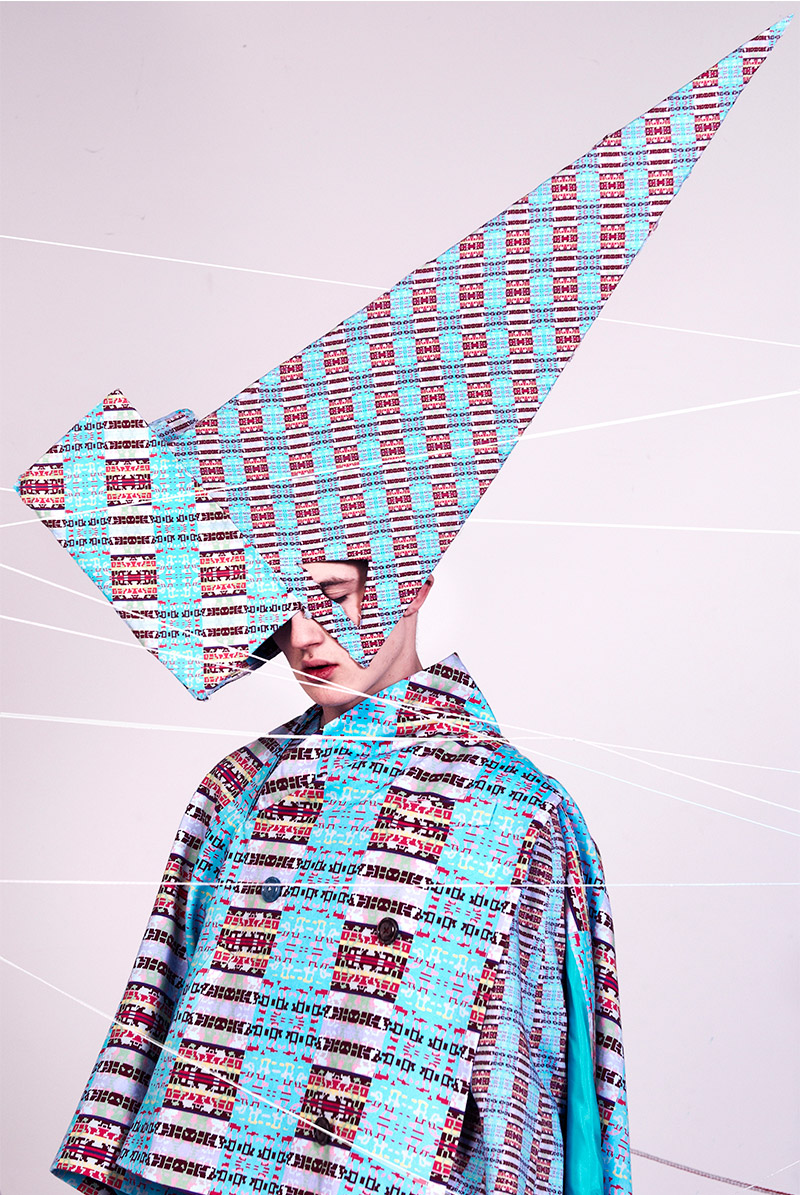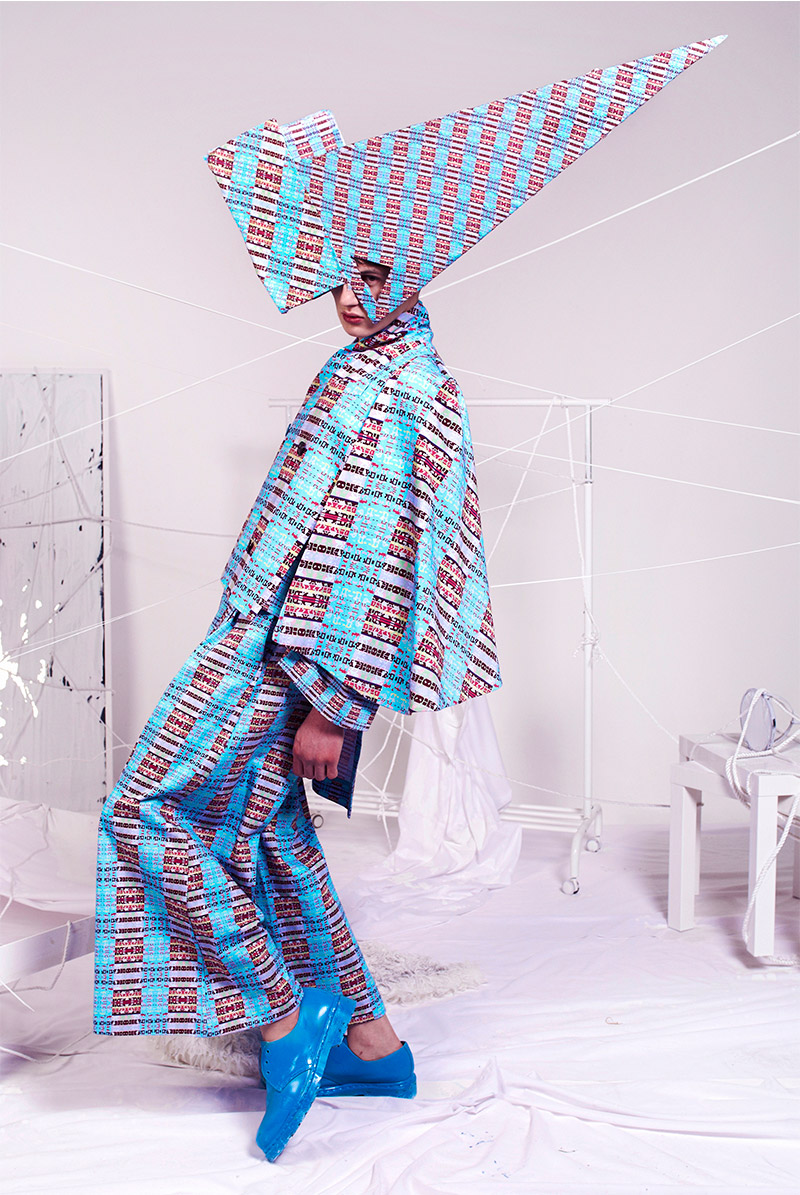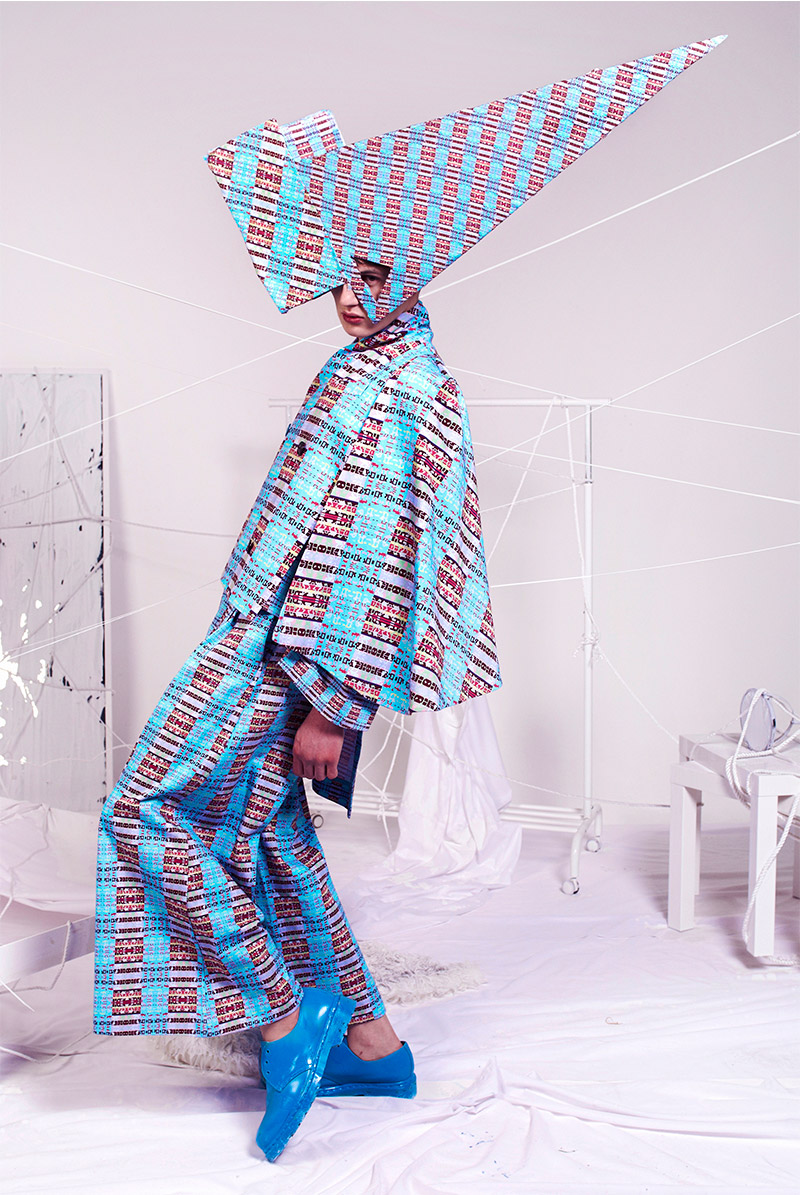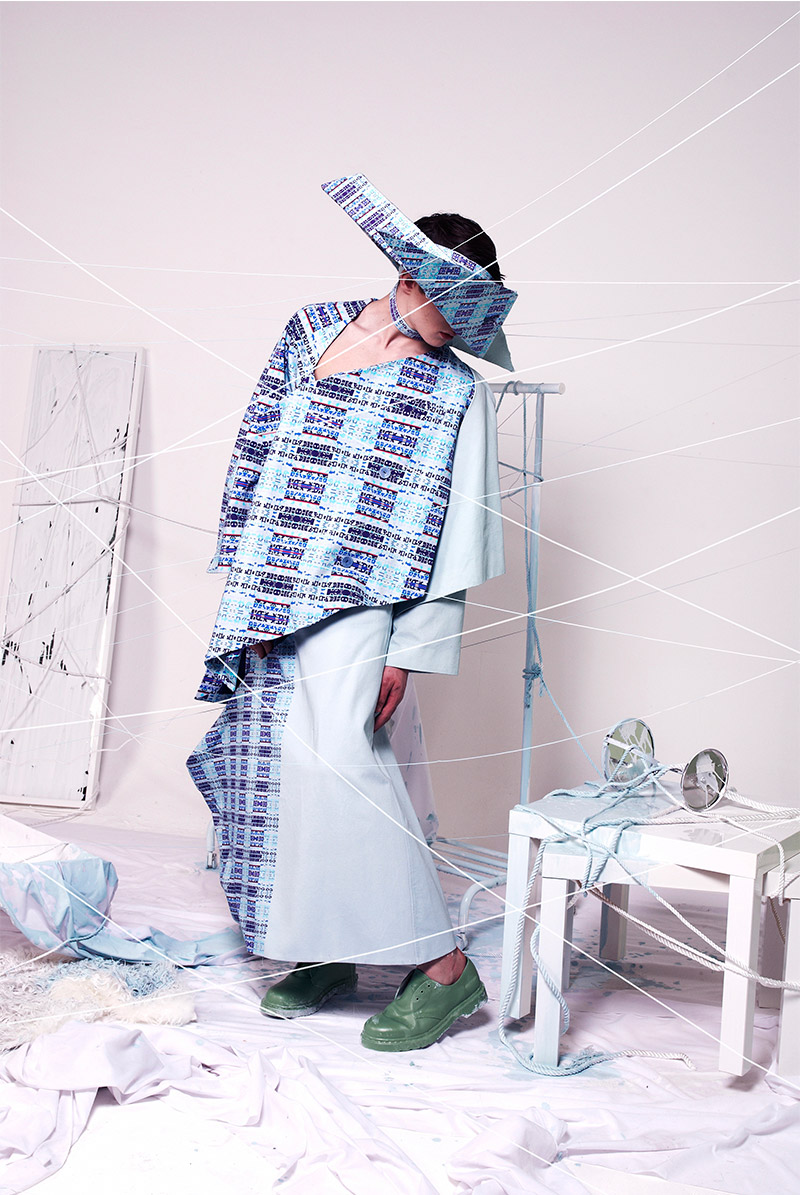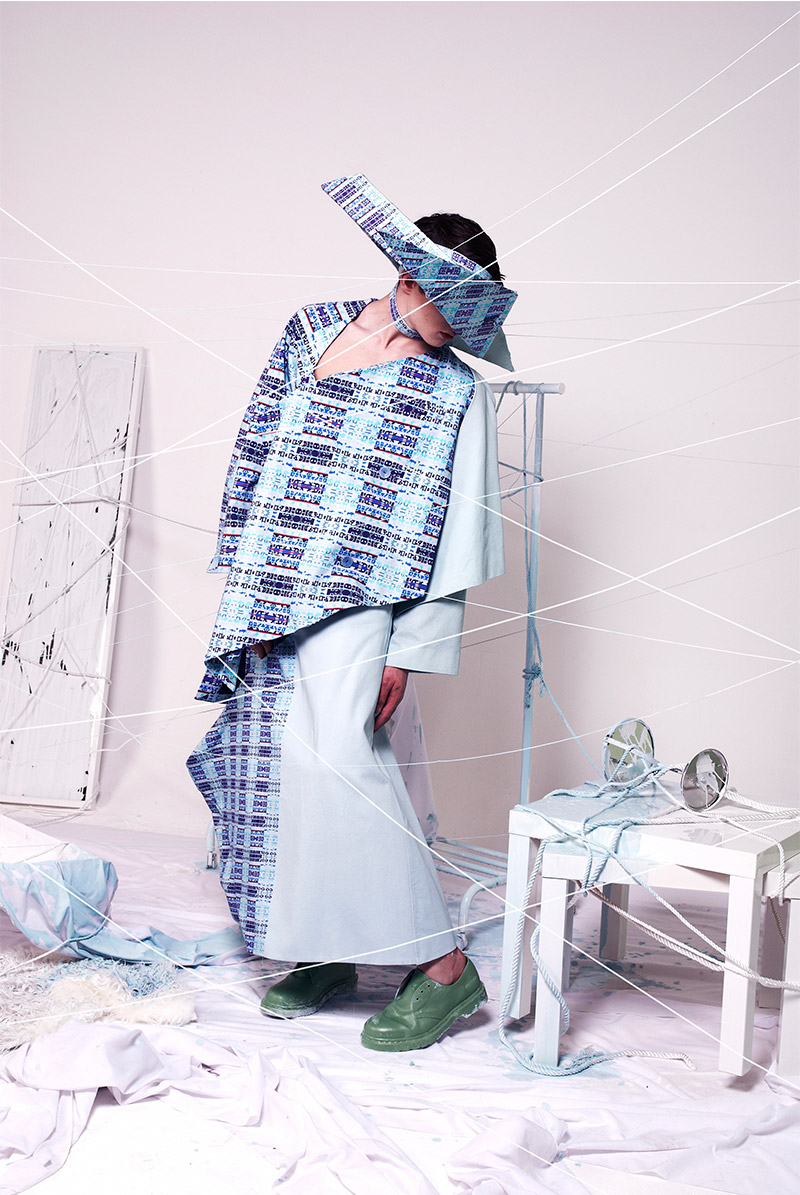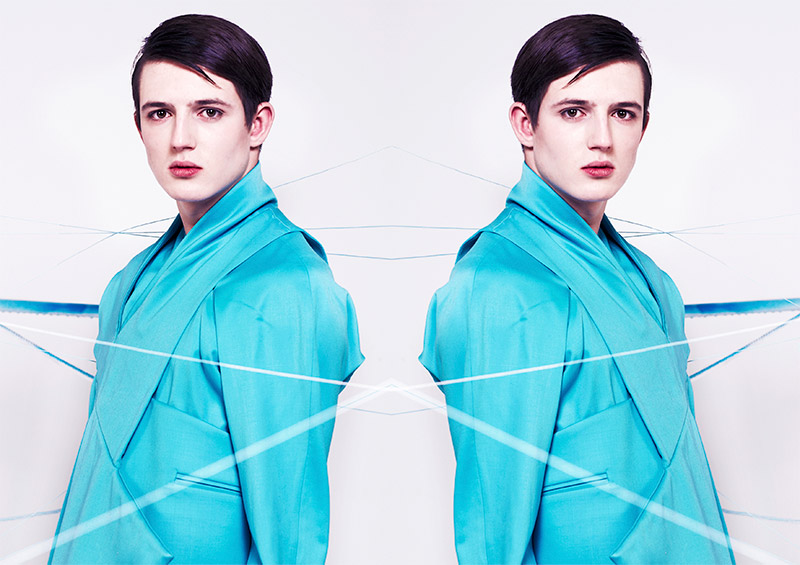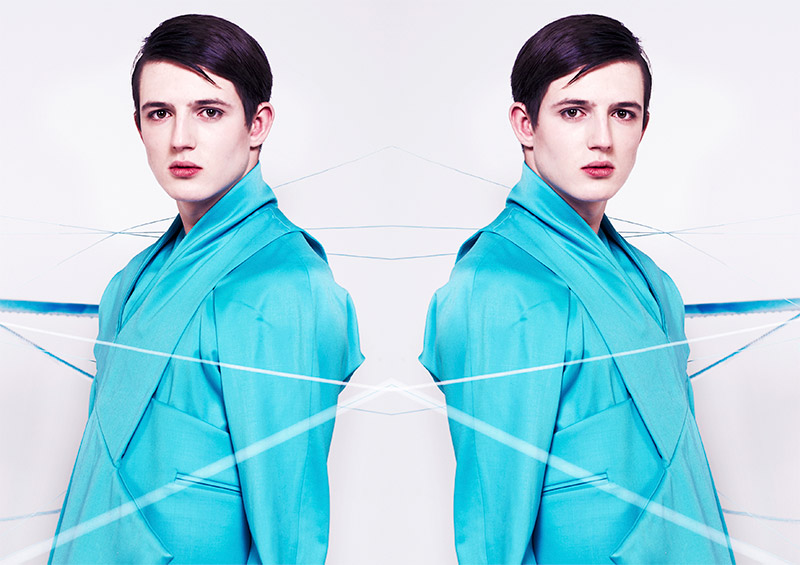 London based photographer Tussunee Roadjanarungtong has paired with young talented designer Siyu Duan, of DUAN Menswear, to create an unconventional shoot to showcase the proposition of the new generation of future menswear.
Set in the heart of a London studio, Siyu Duan, a BA graduate from London College of Fashion, has worked his concept and style of the shoot to reflect a story behind the garments of his collection, and says "This collection is about finding new lines, proportions, silhouettes and possibilities that can go around the human body in three dimensions, inspired by human chromosomes". He believes that clothes always come back to art in some sense, and doesn't feel like they need to follow the role of genders, especially with menswear, which has its traditionally fixed roles. He goes on, "the concept is 'cut and shift' and comes from a combination of the string theory and human chromosomes, aiming to explore new lines, proportions and possibilities of clothes on a man's body using tailoring techniques within them".
Regarding set design, Siyu wanted to reflect the concept as well as observing the interactive impact of invisible string that forms the world around us in our daily life. Siyu wanted to make the strings visible so that people can feel life in a world of string, creating new dimensions for the audience.
Photography: Tussunee Roadjanarungtong
Art direction/Set design: Siyu Duan
Hair & Make-up: Louise hall
Model: Simon Skitch @ Established Models
Styling: Ran Luo
Studio: Adrian Pini Studio