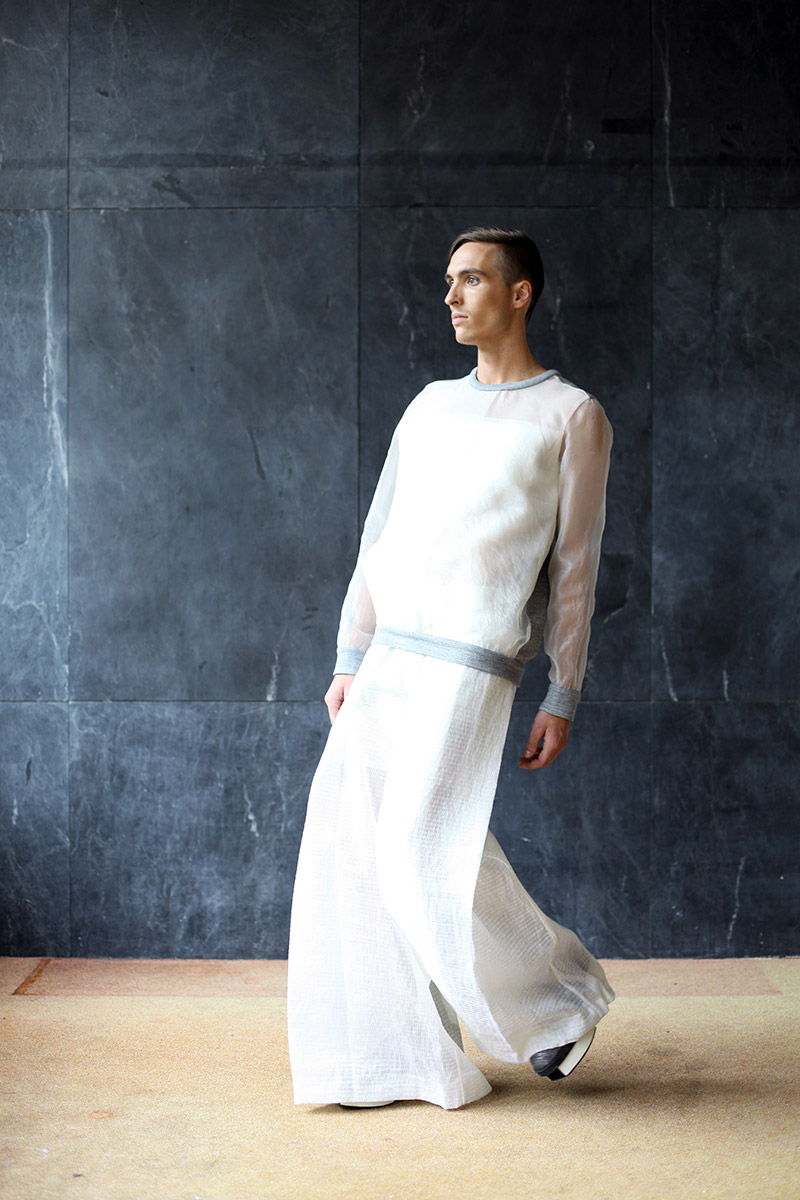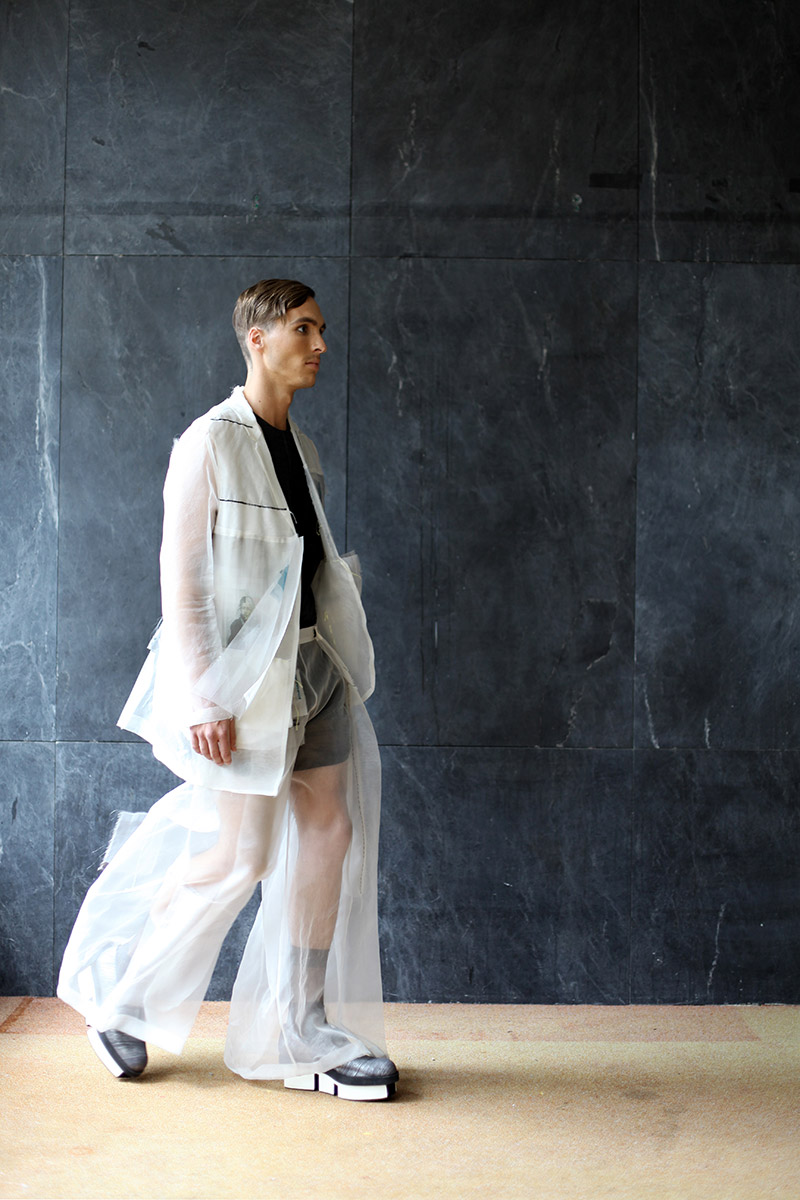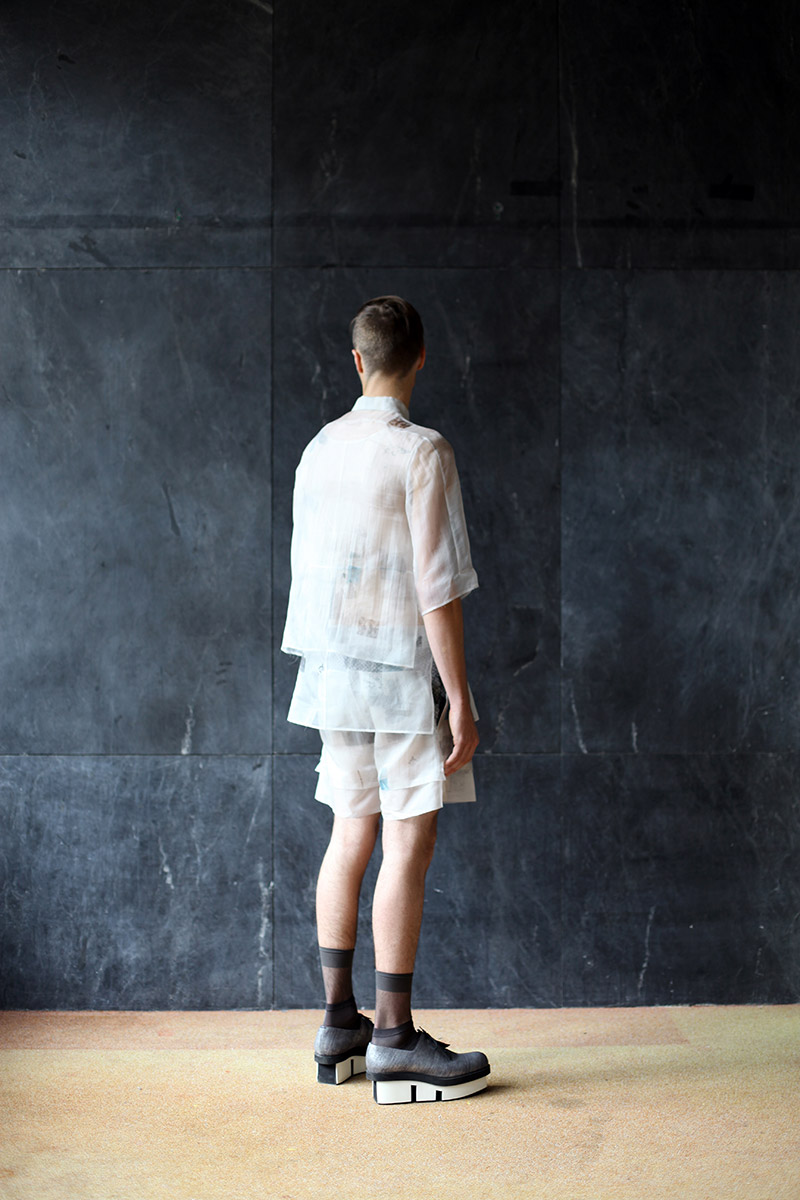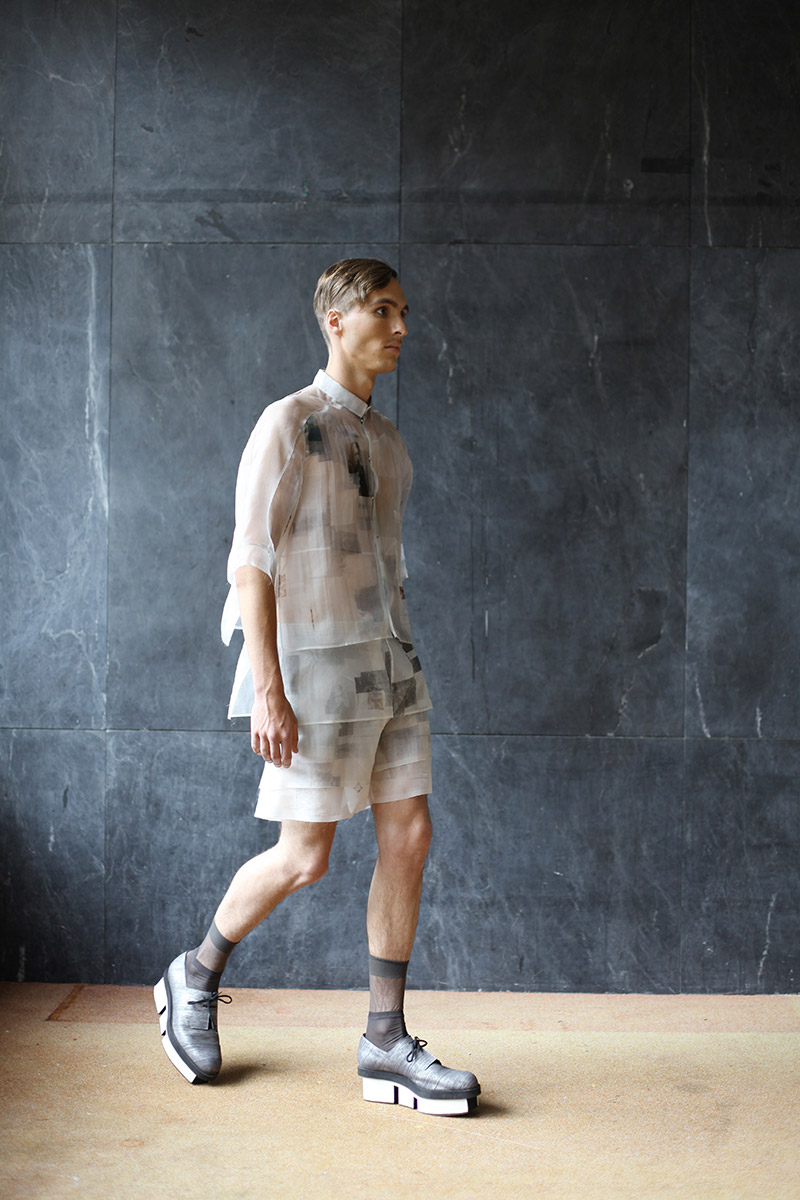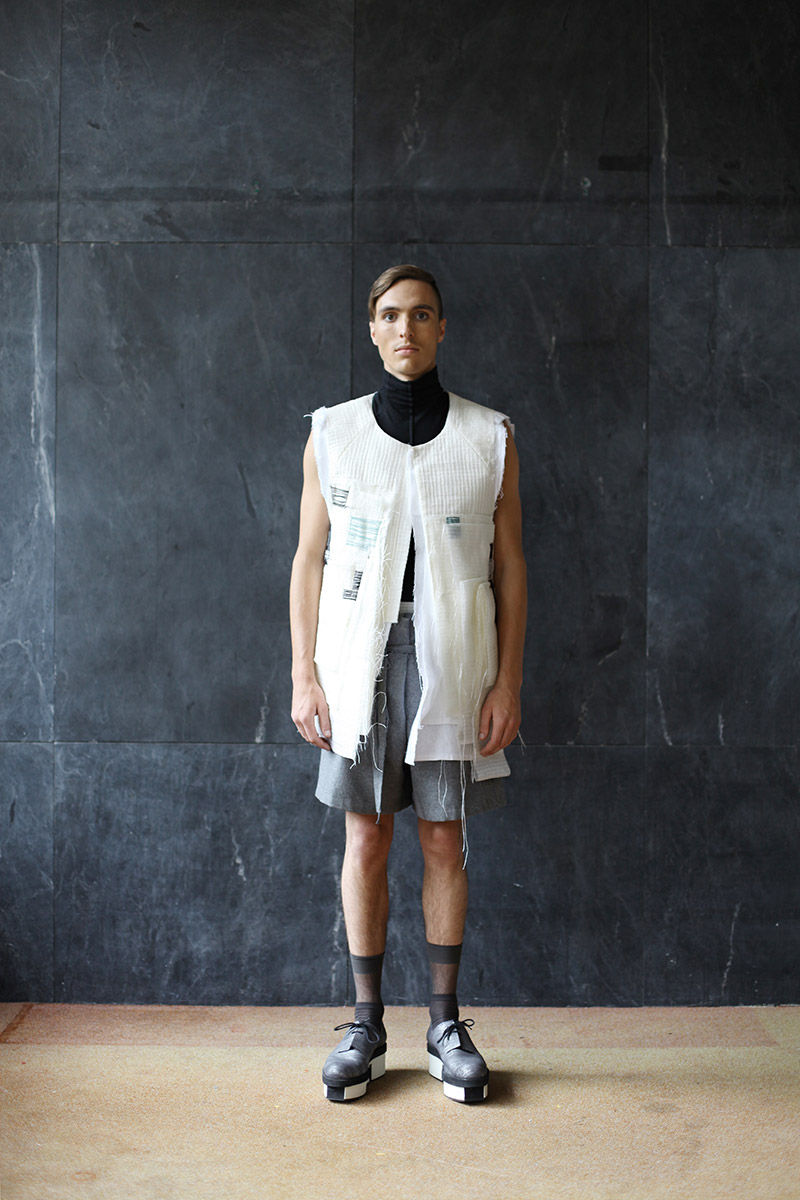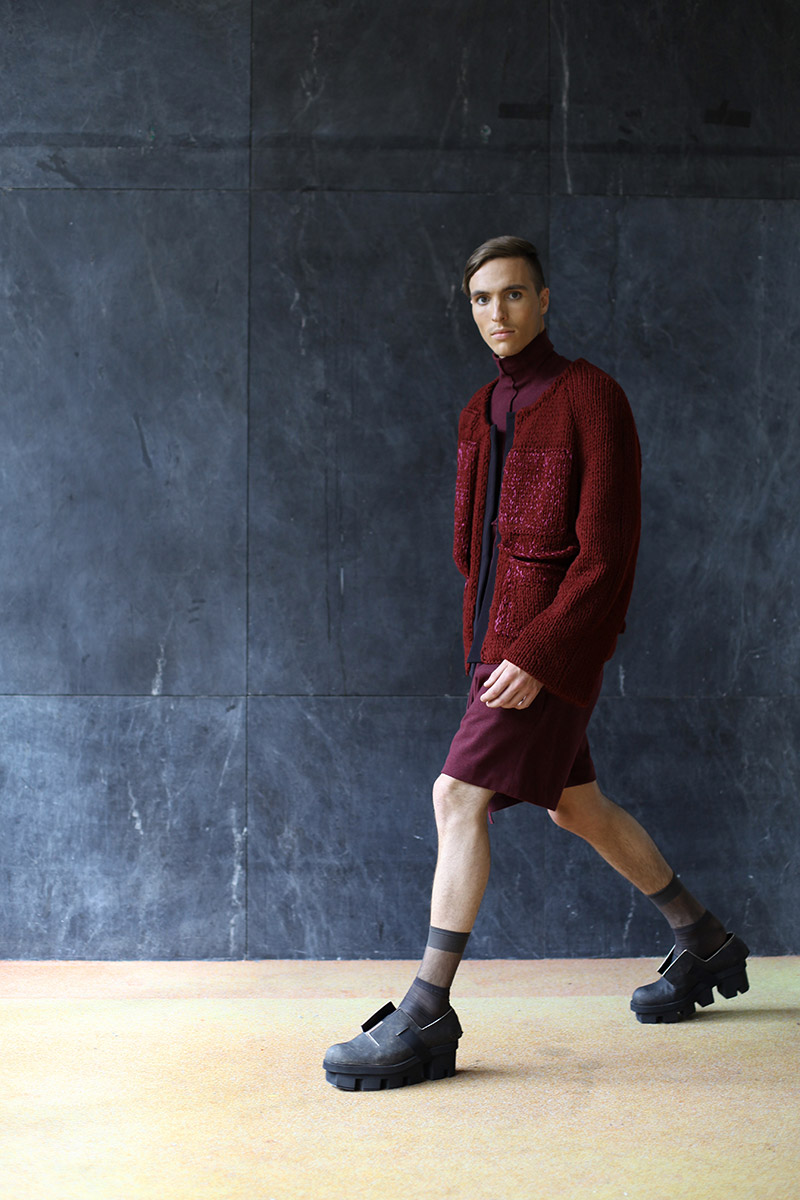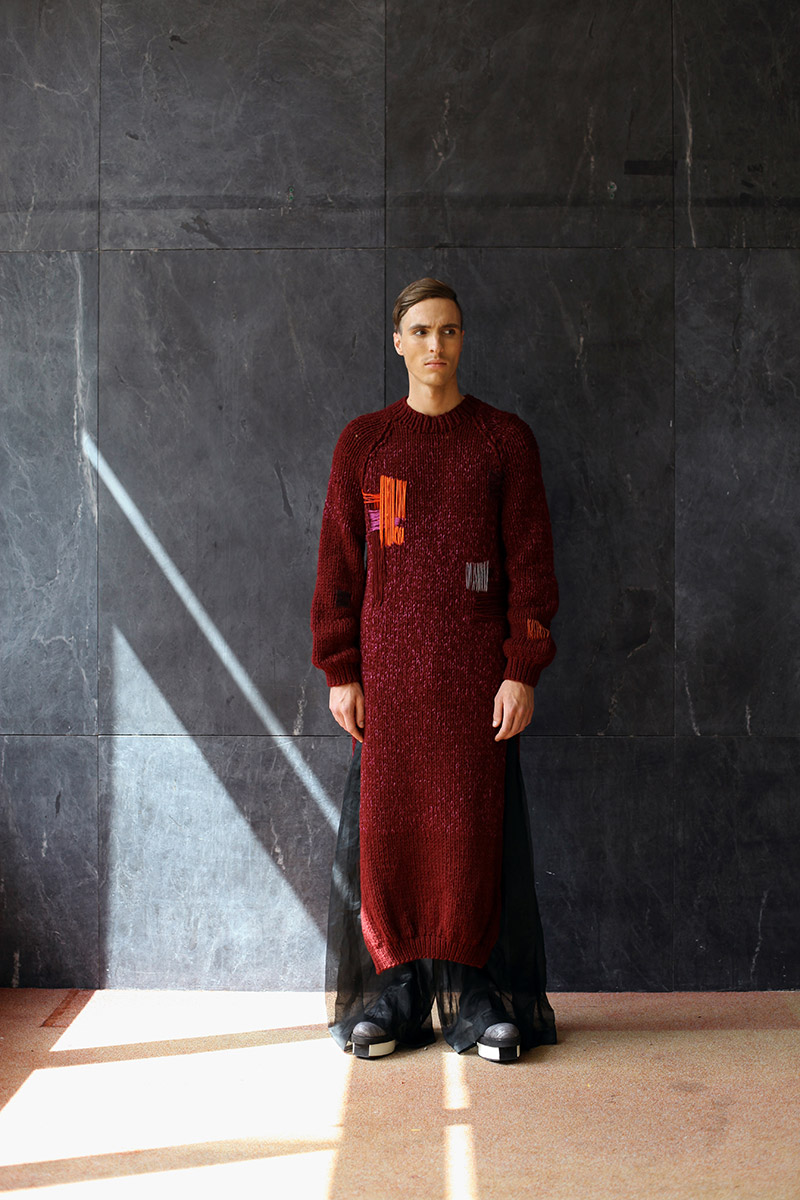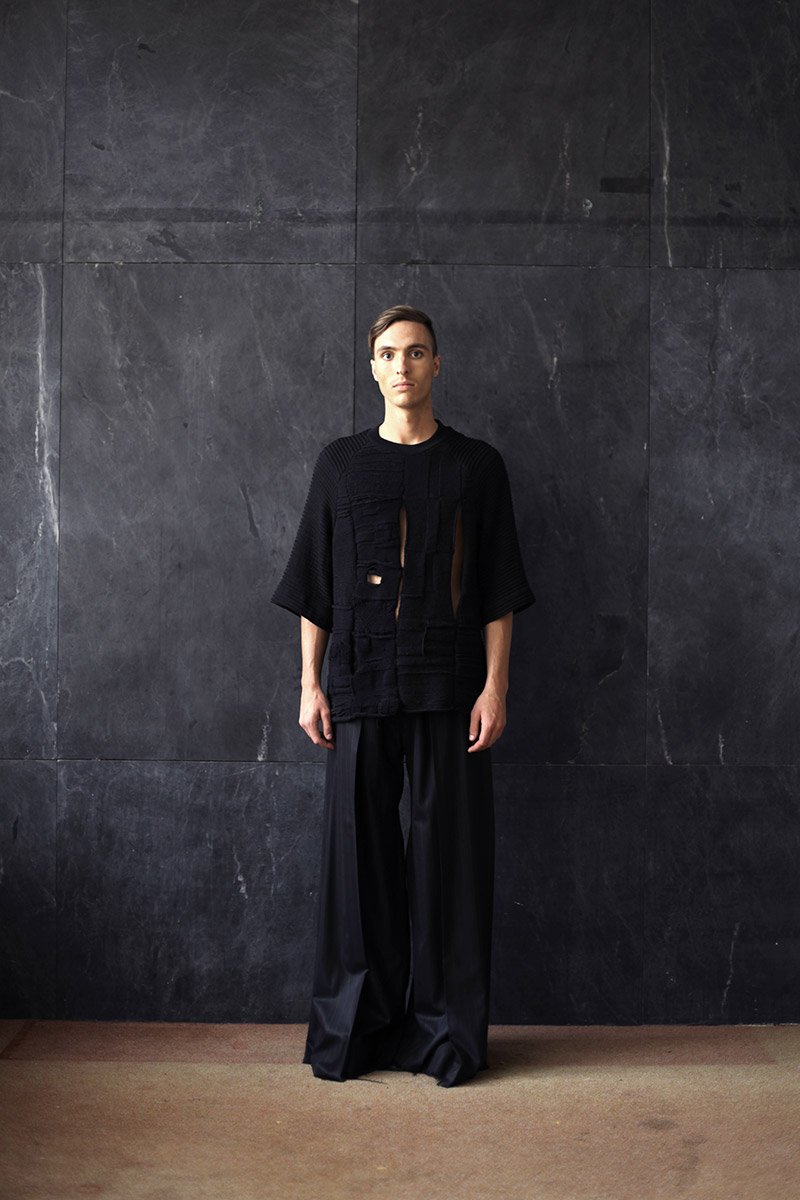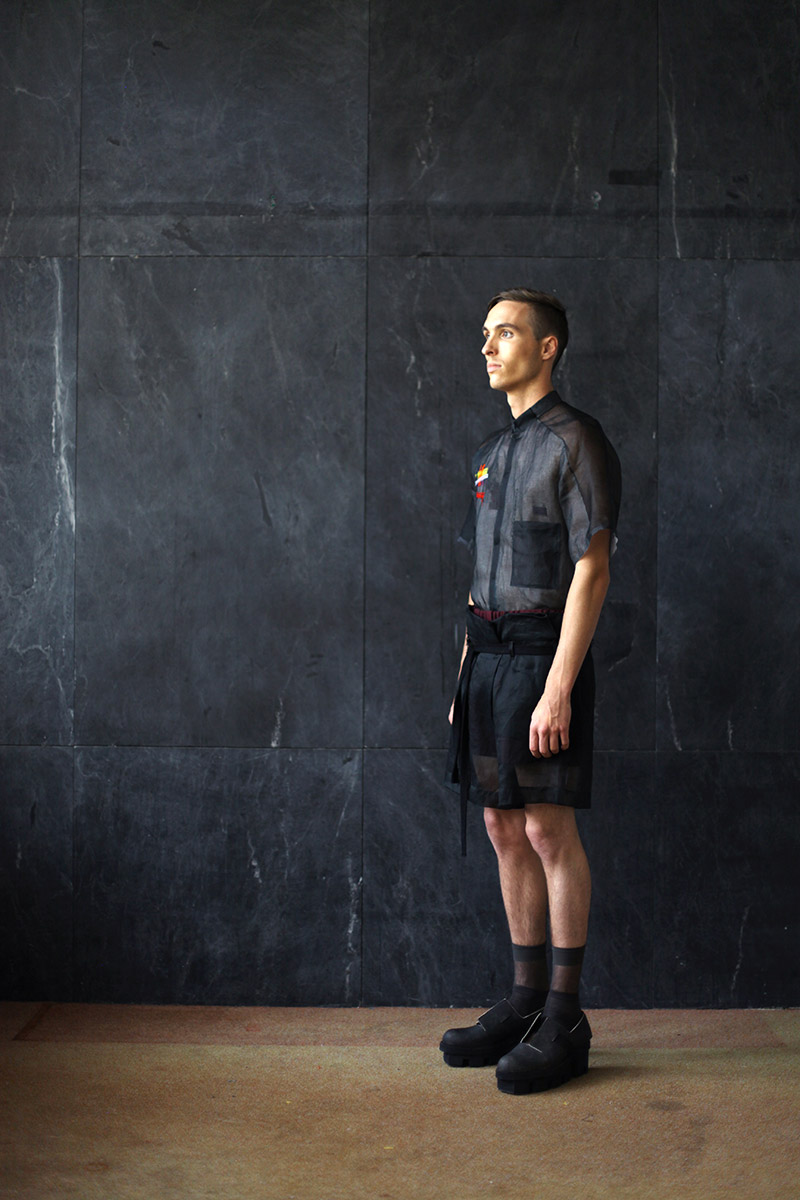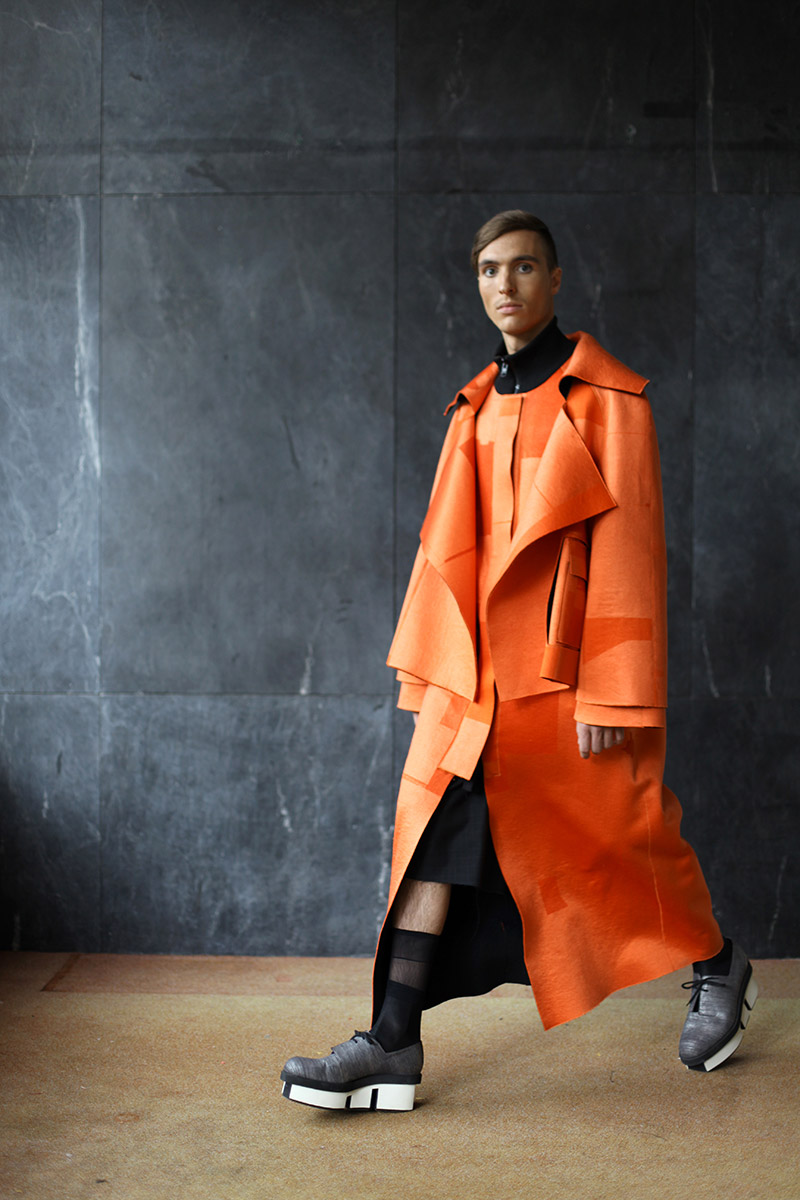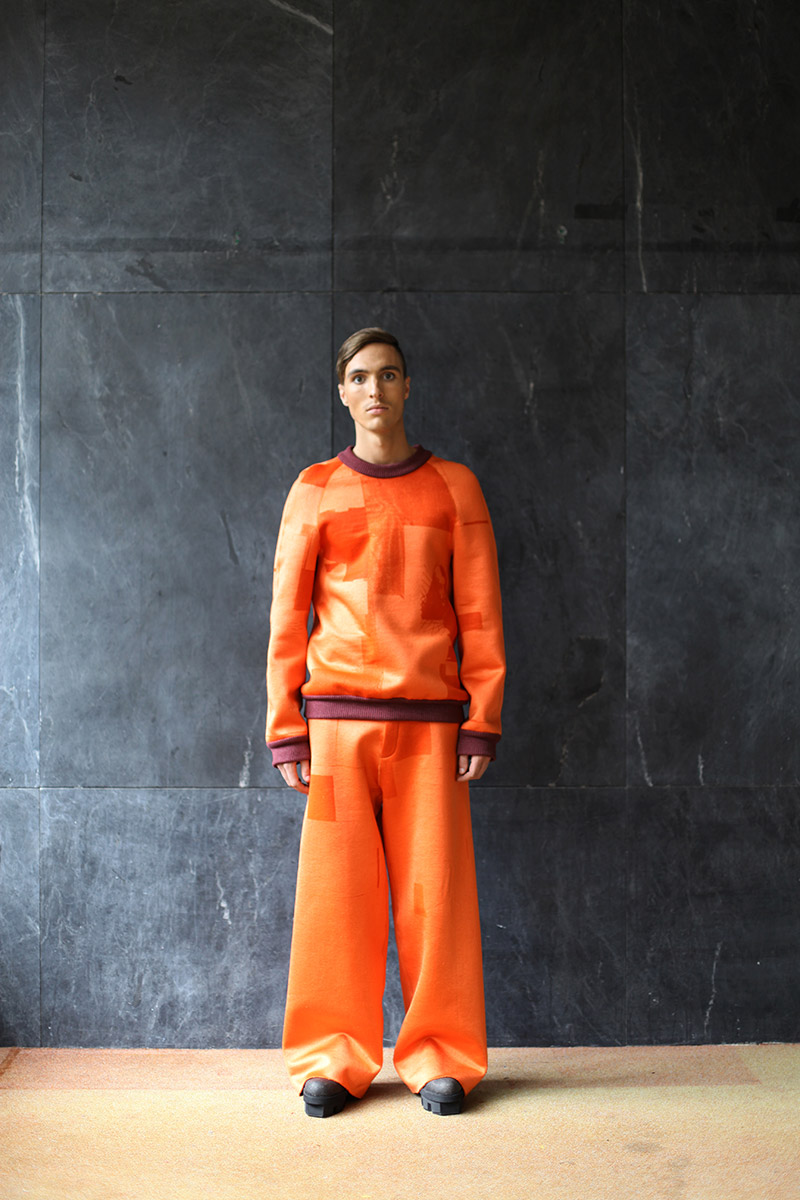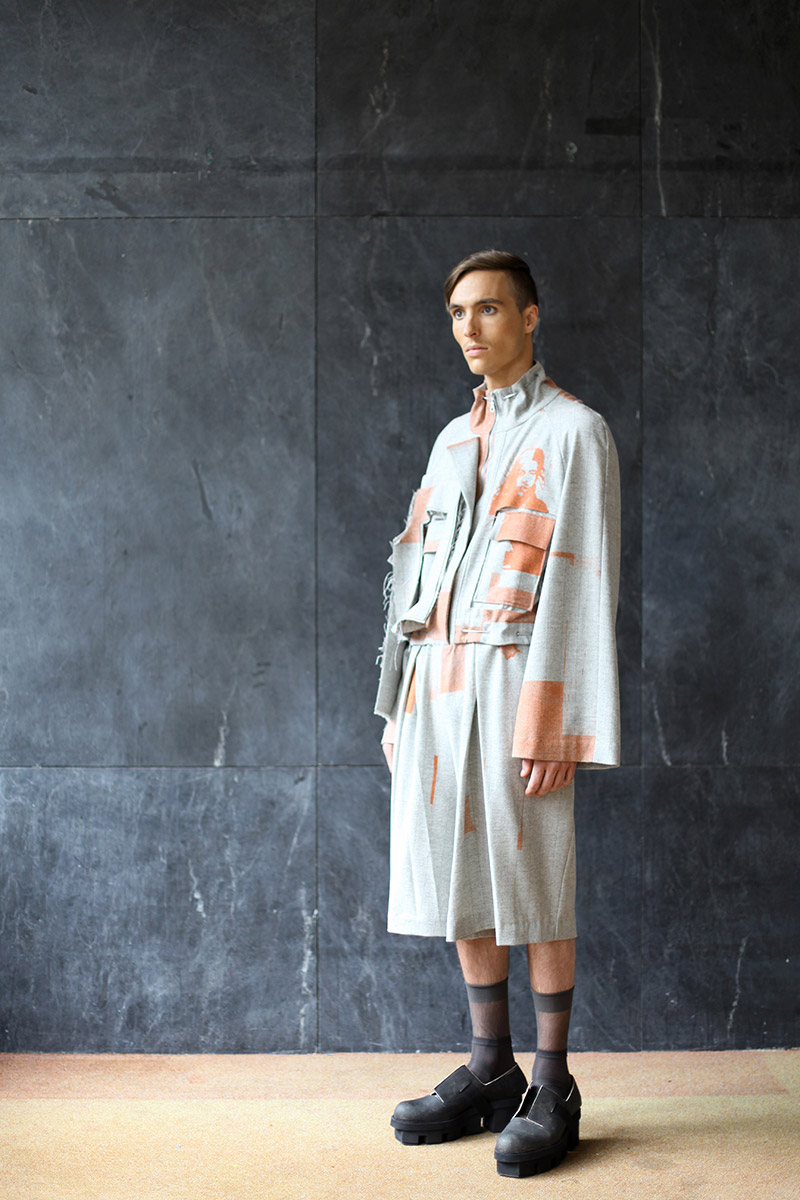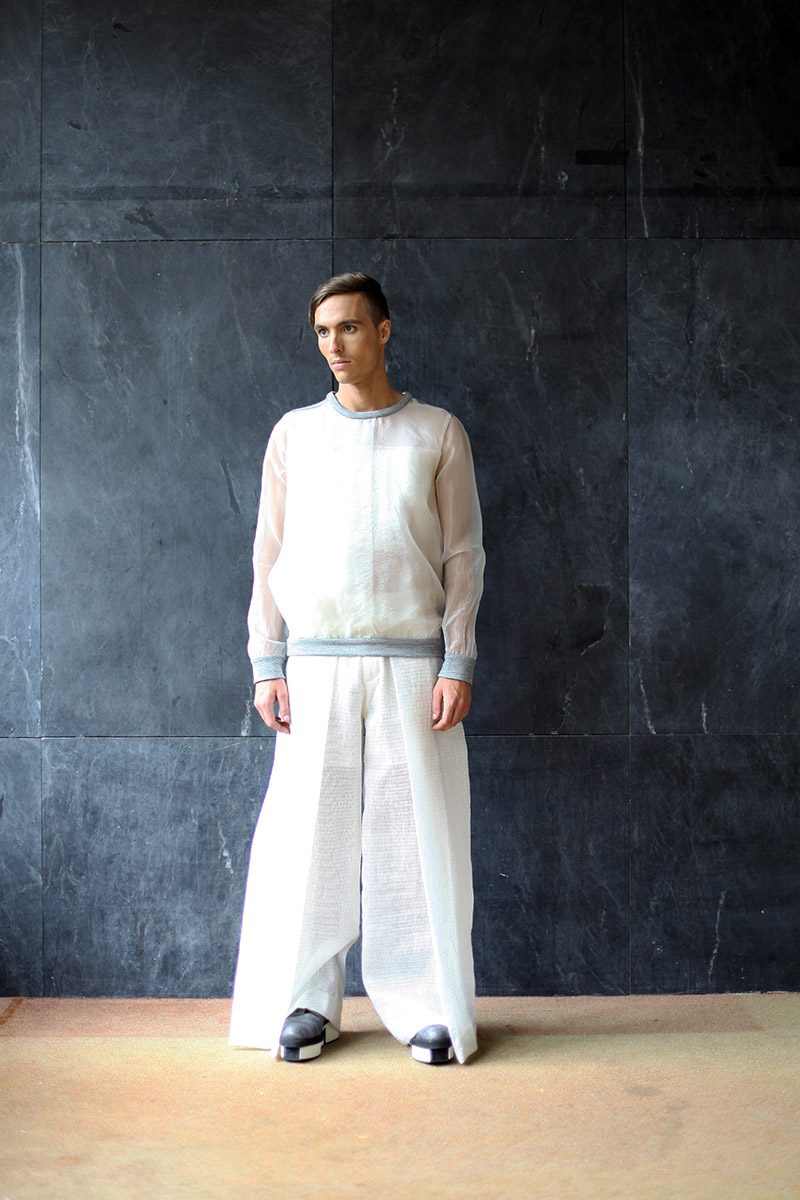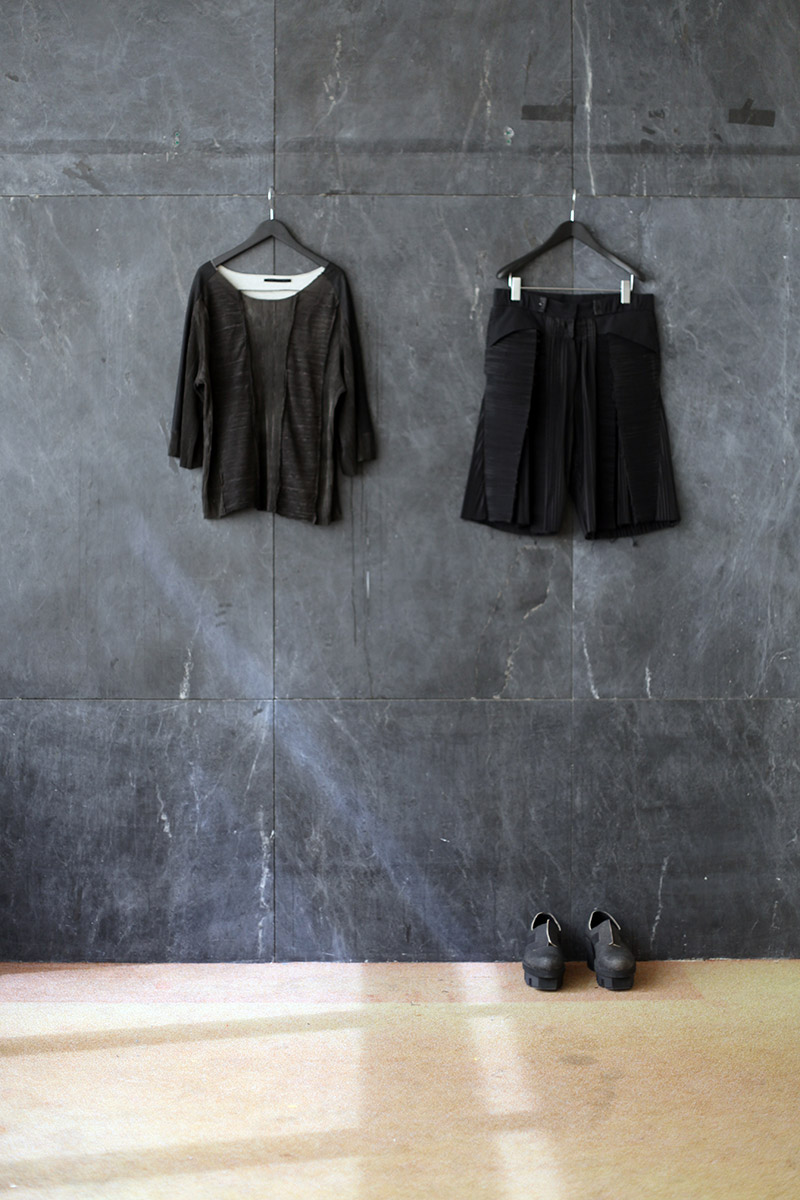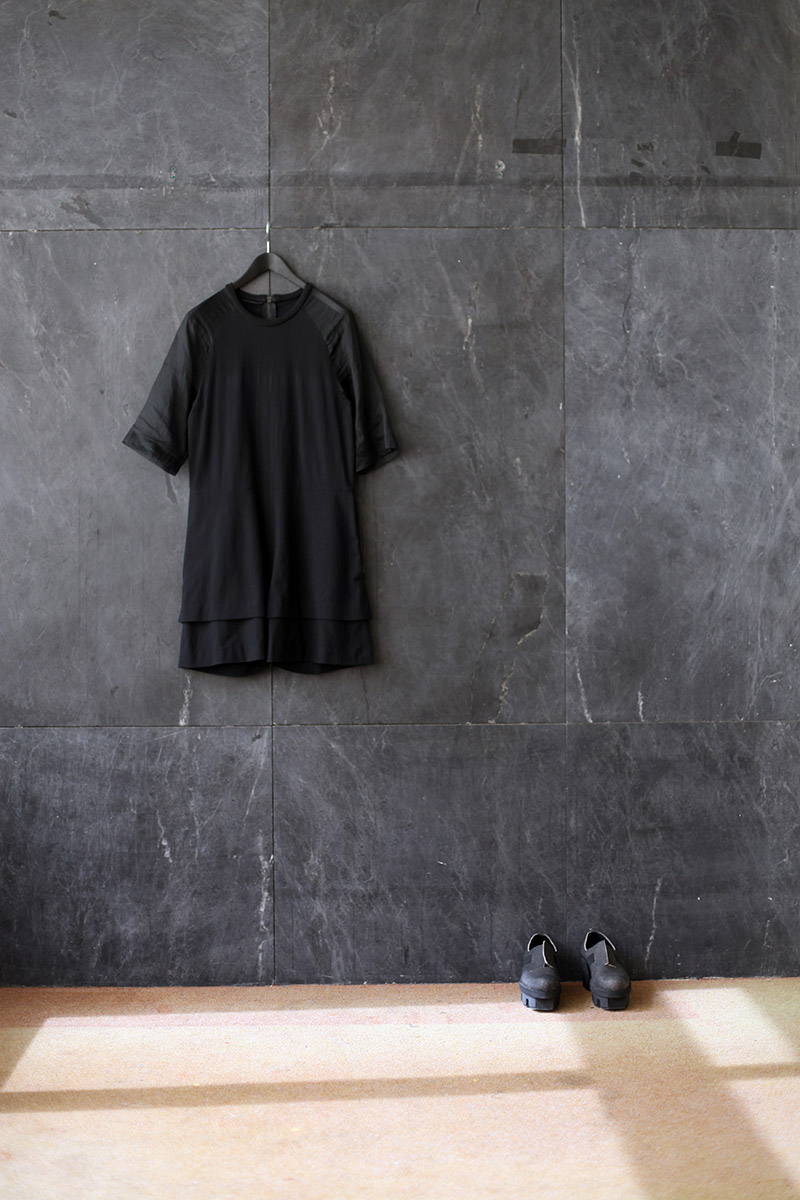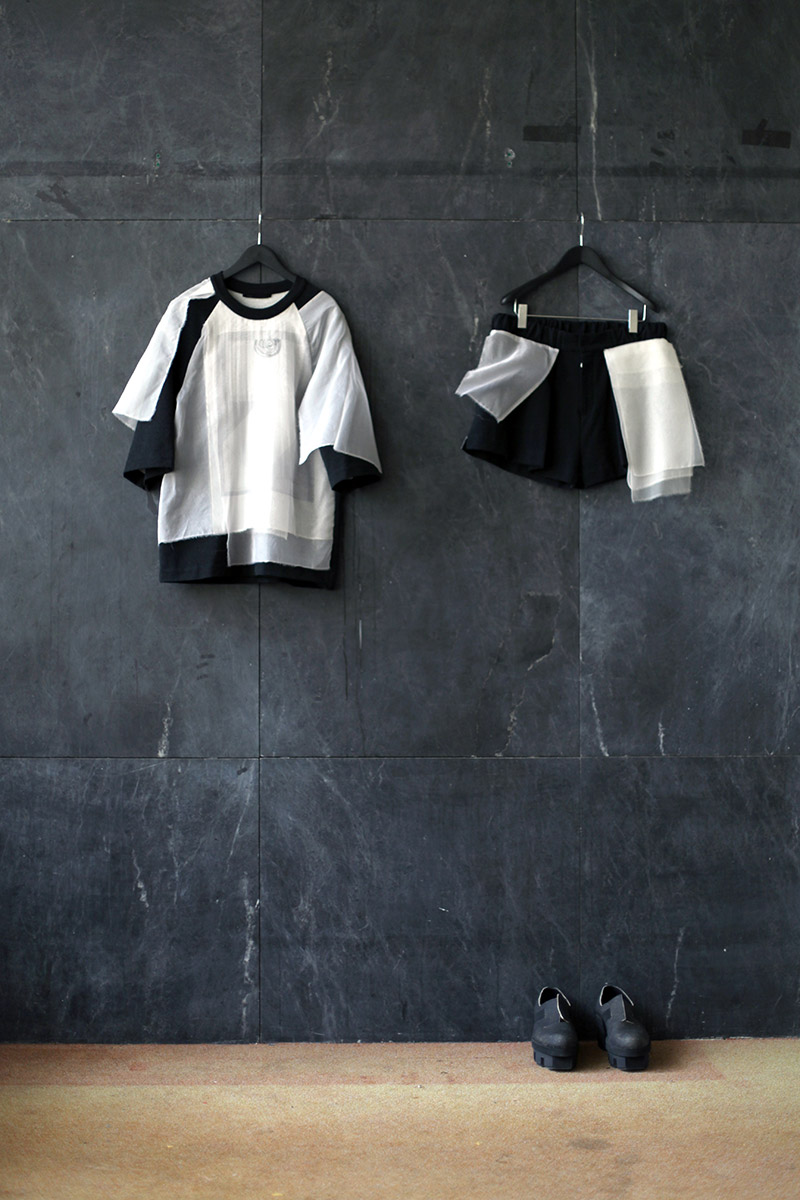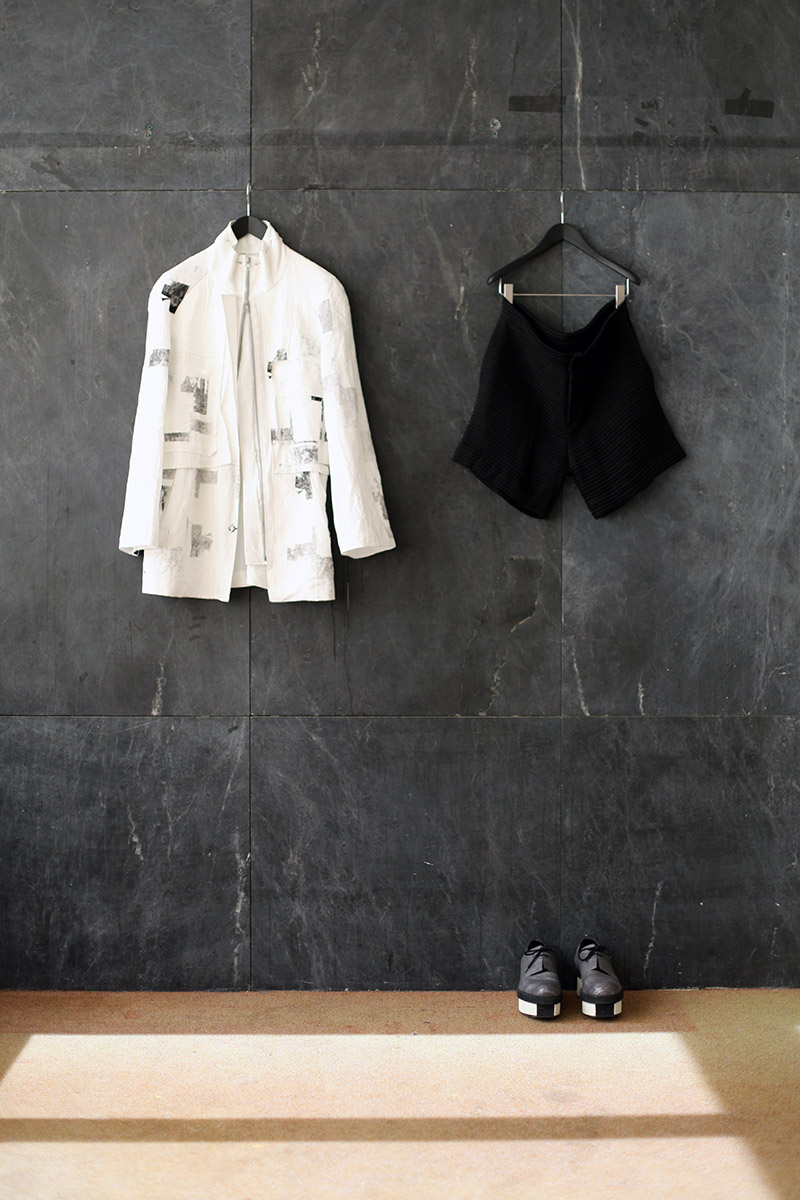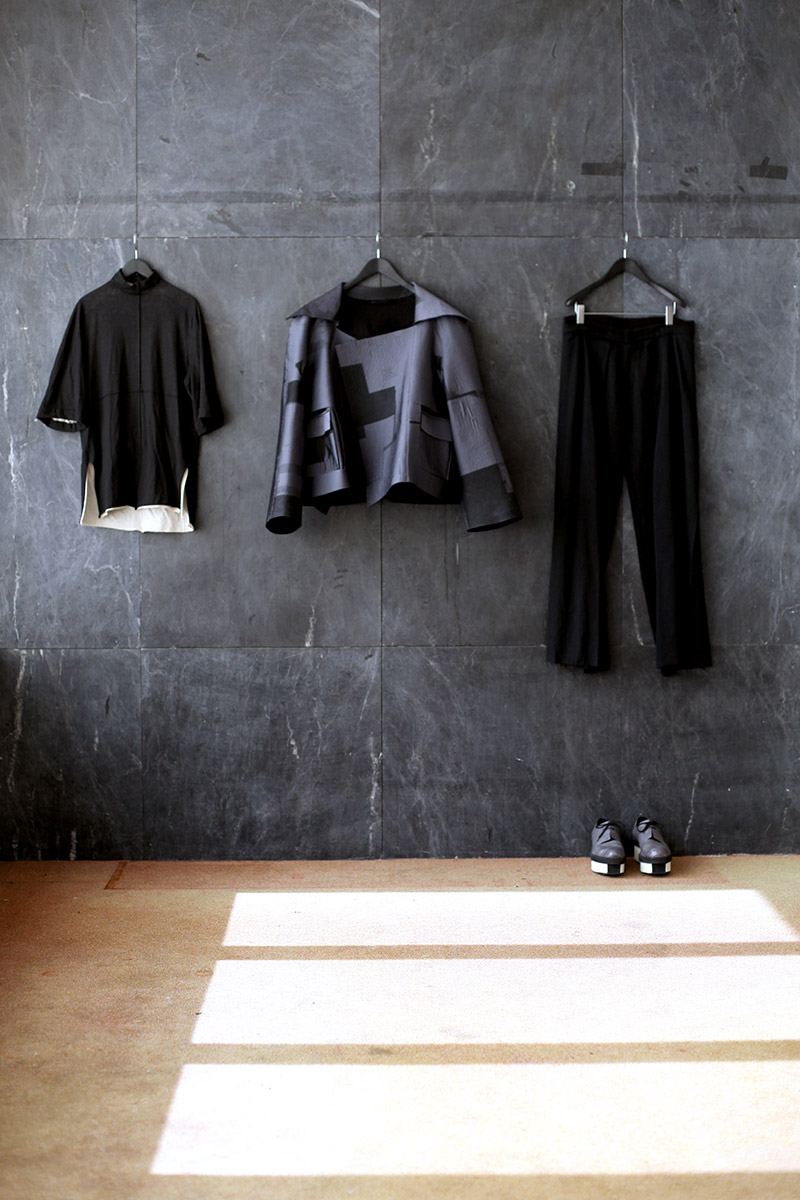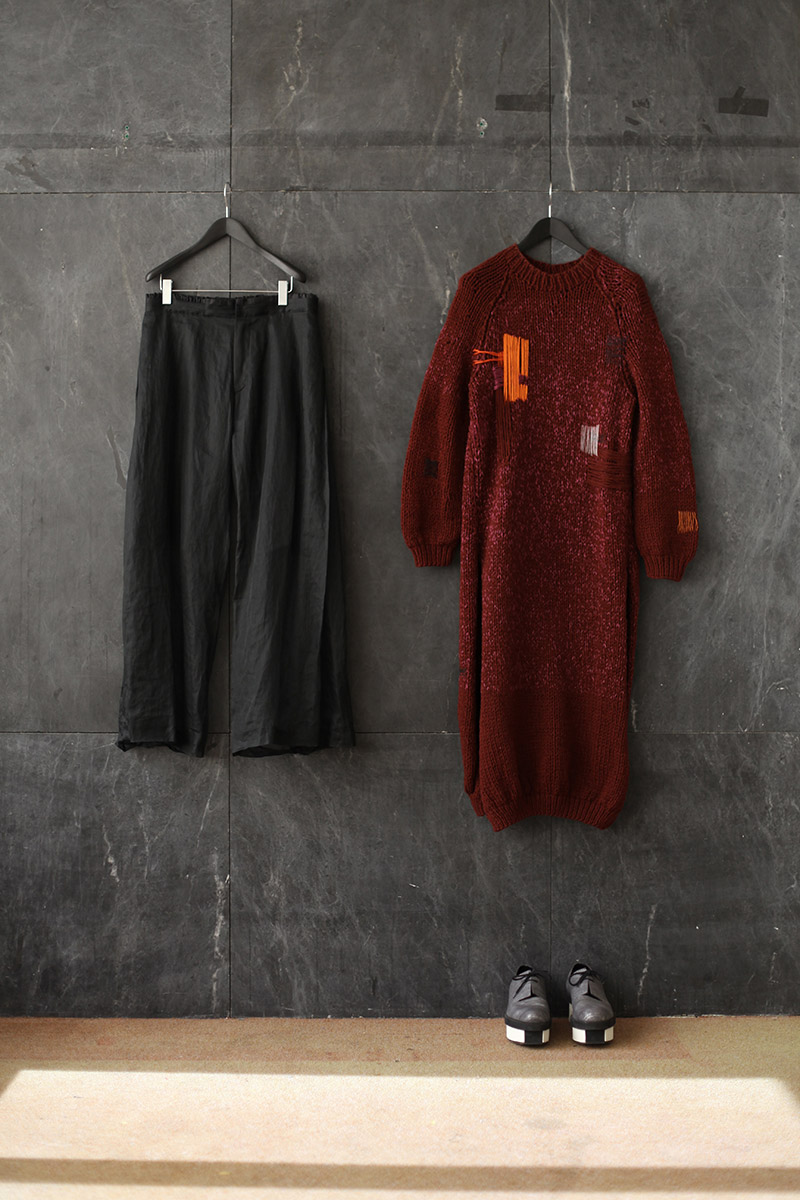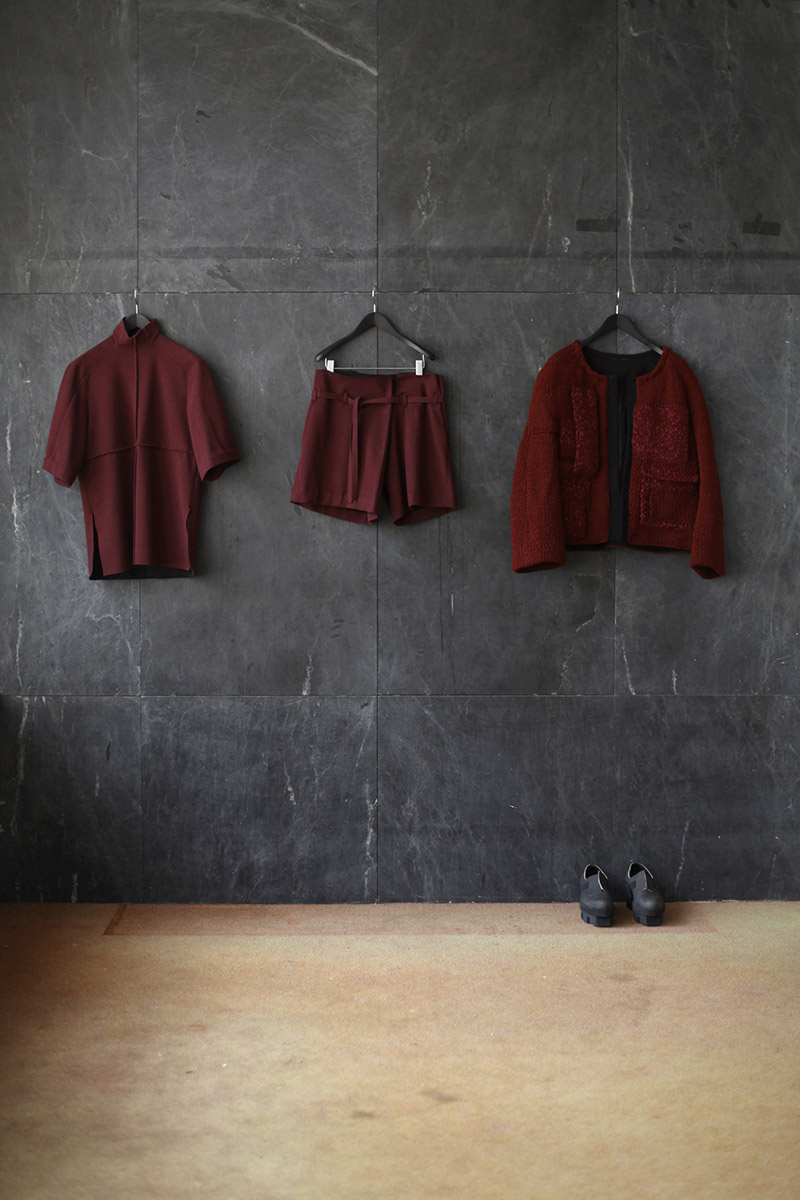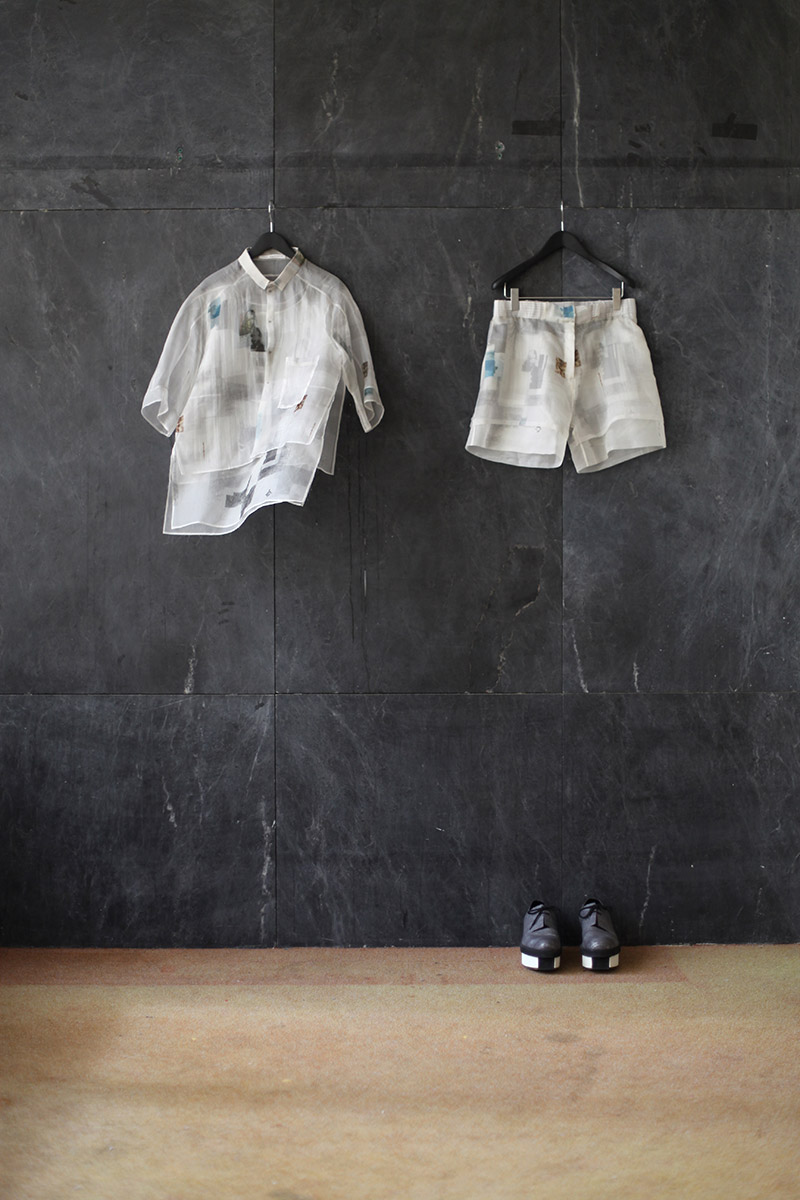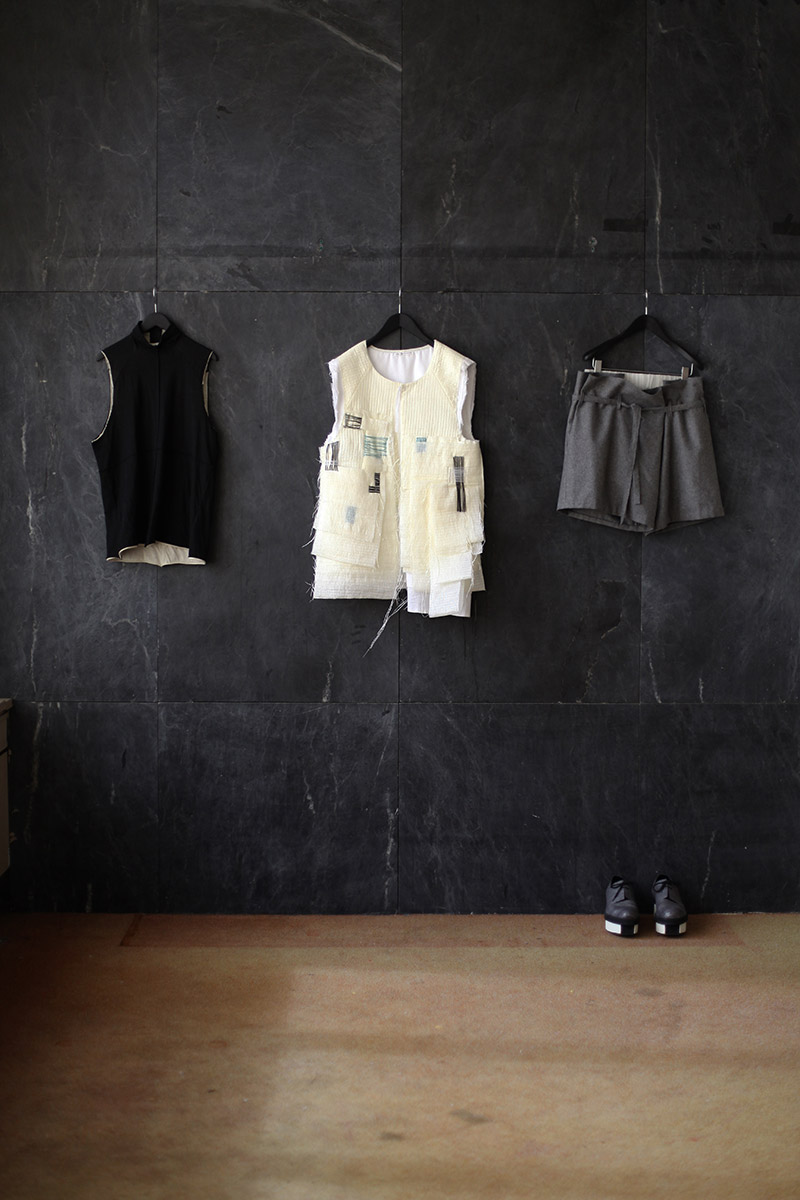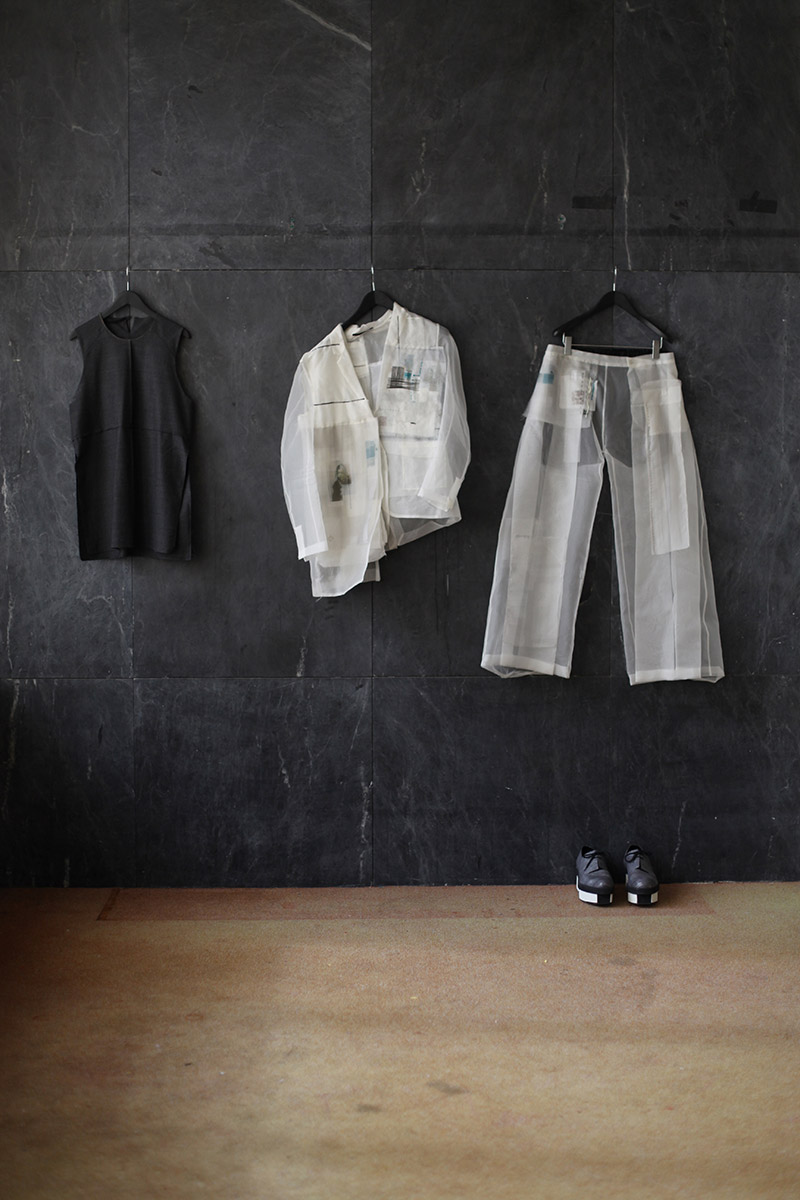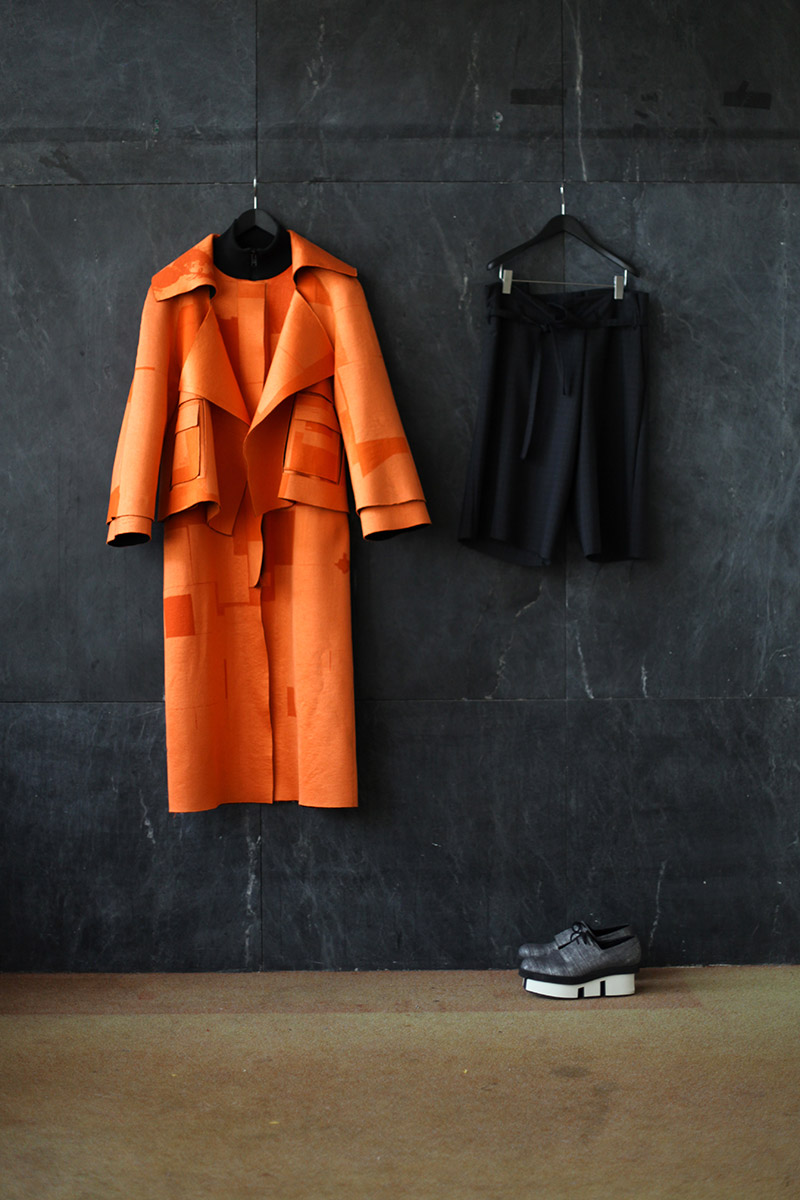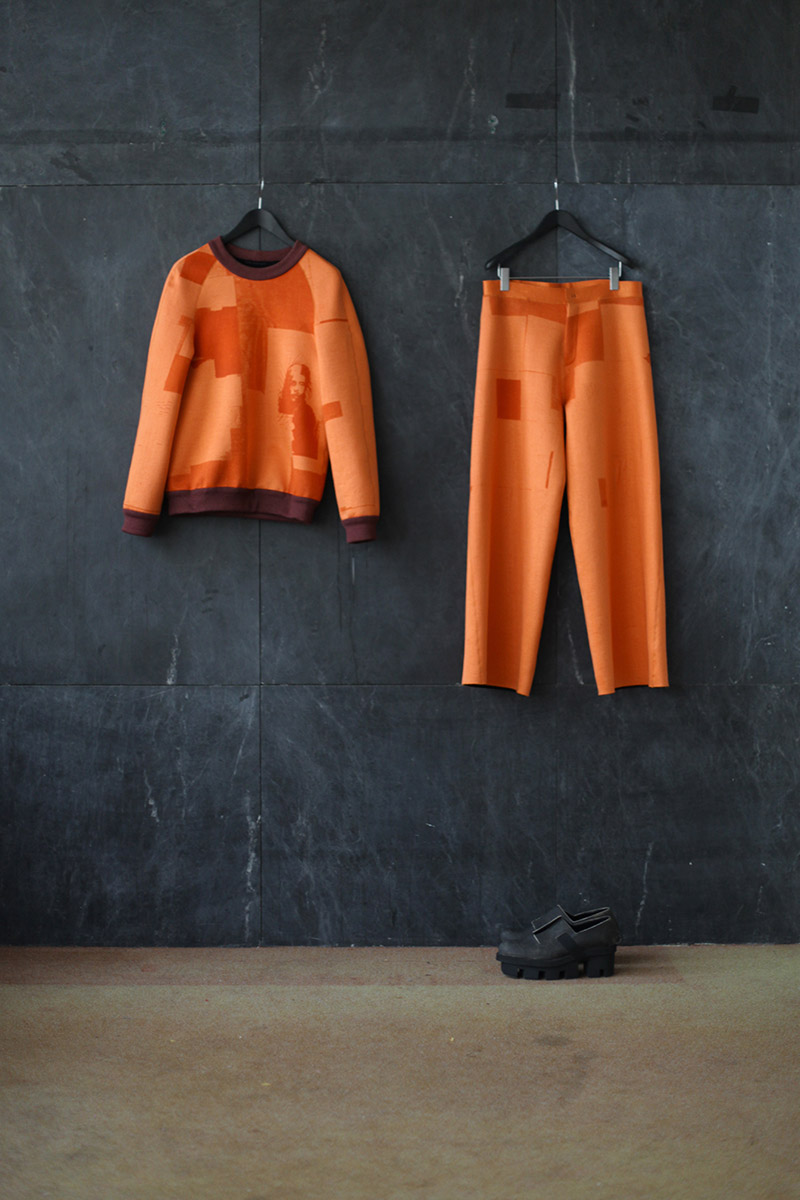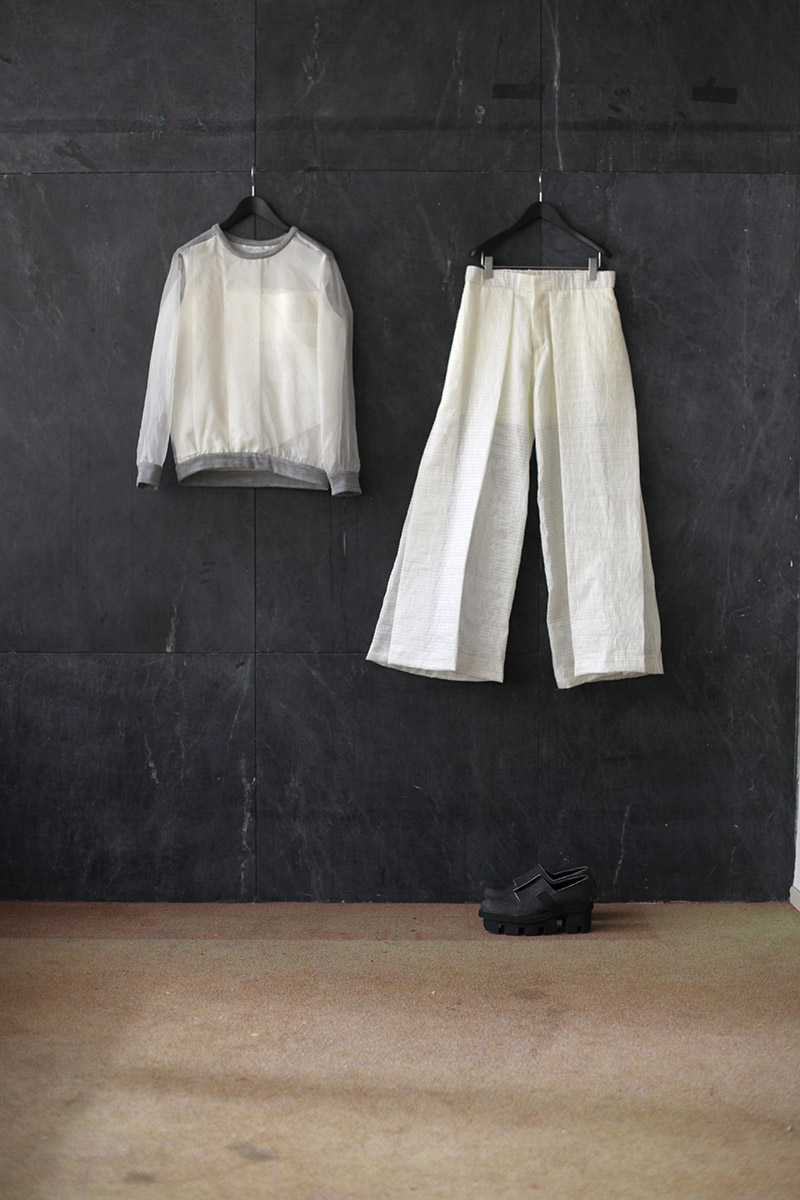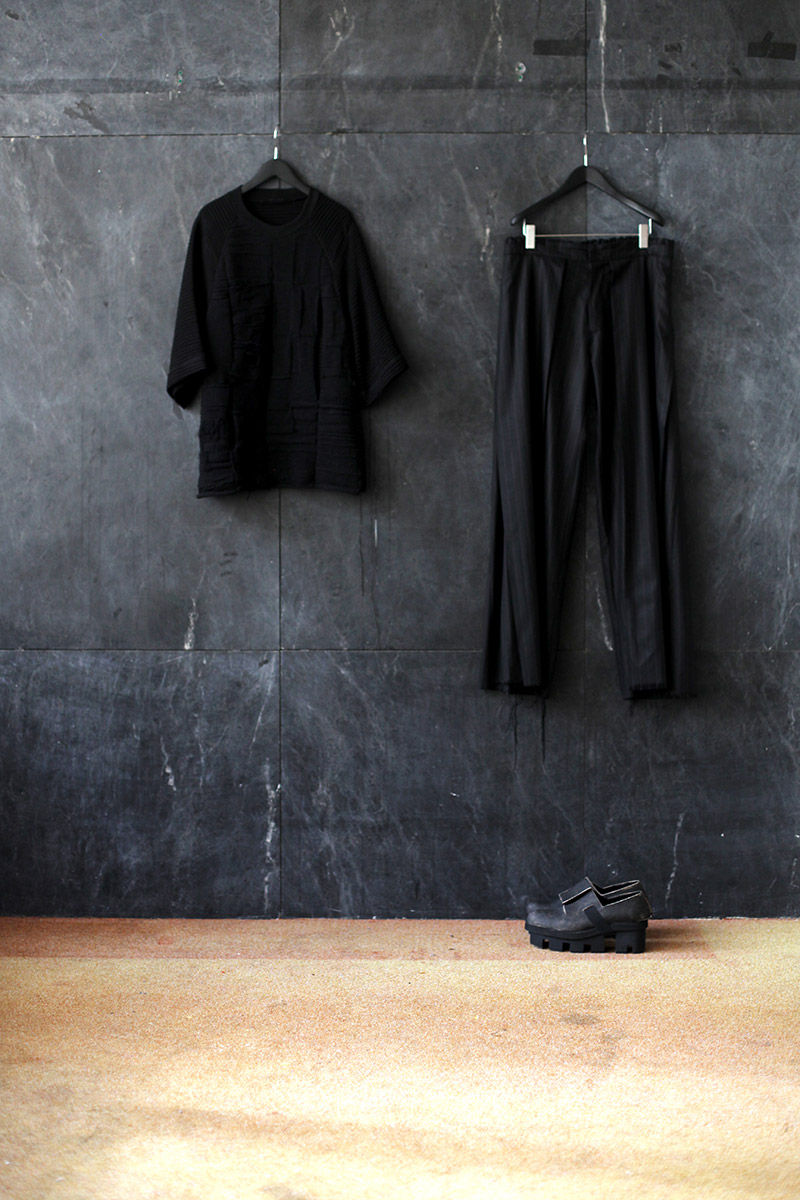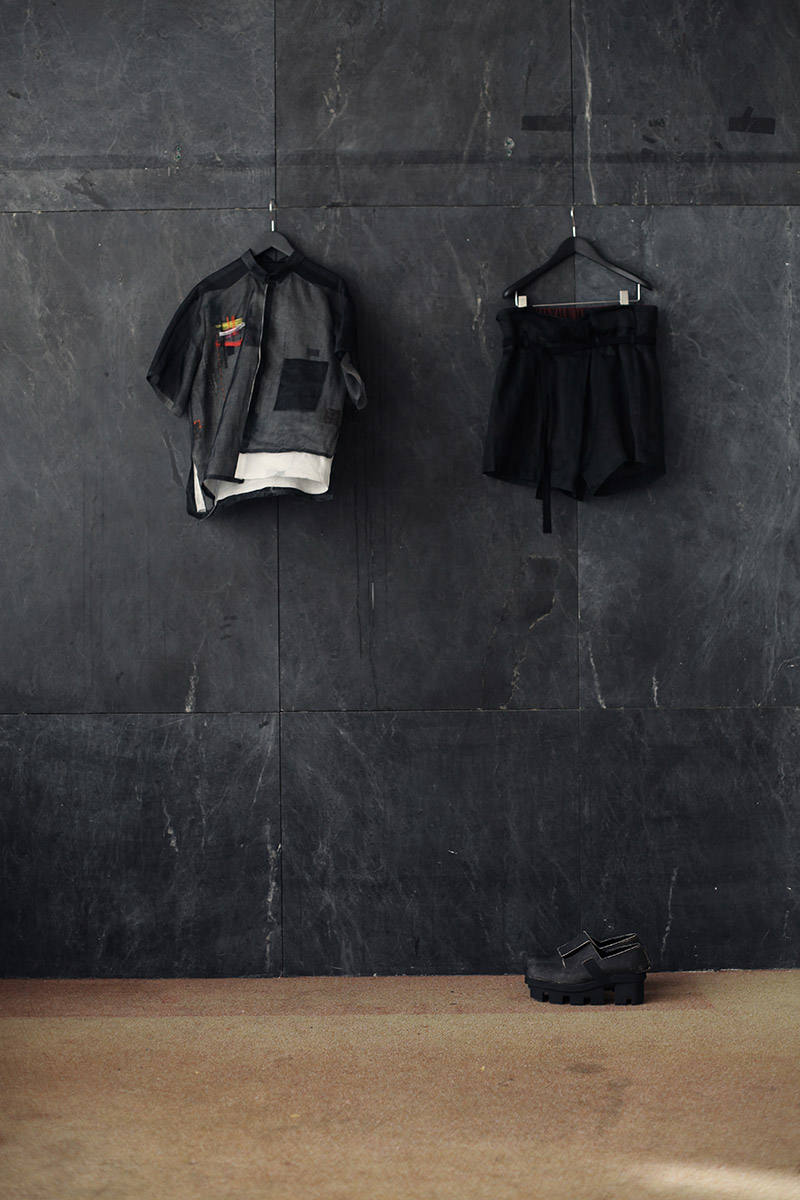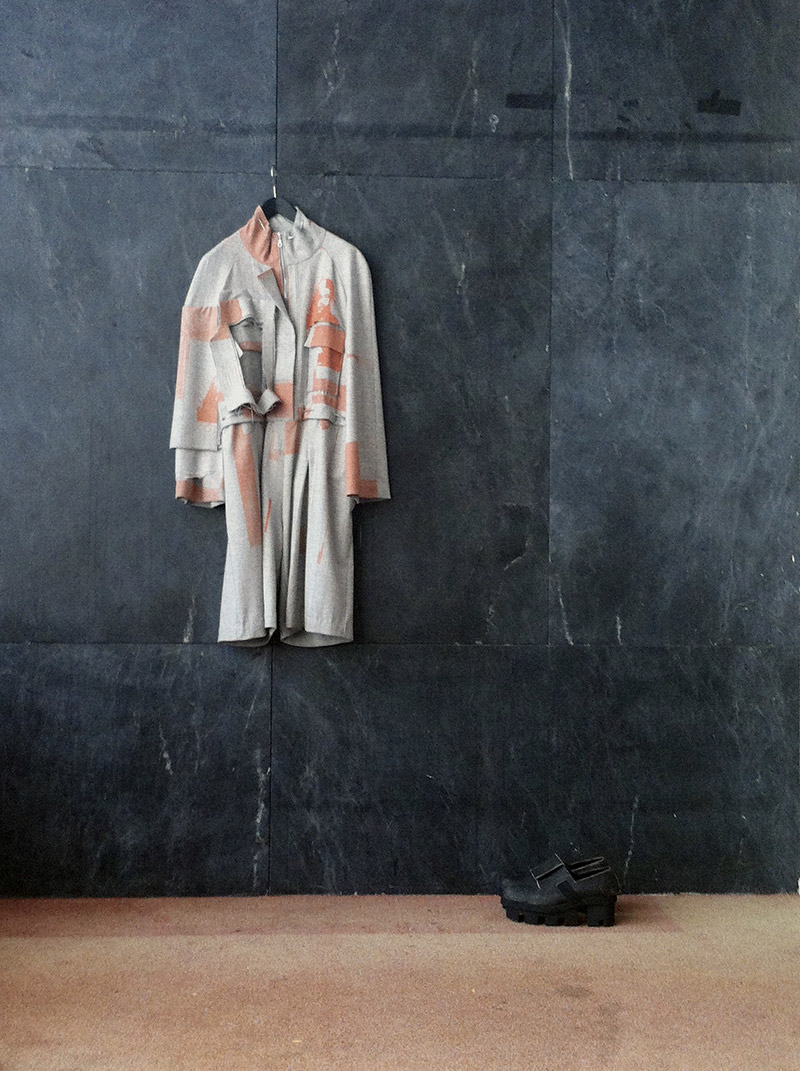 Verena Schepperheyn is a Fashion Master graduate from the Artez Fashion Masters in Arnhem (Netherlands). Her menswear collection, titled 'All this in its place for now', is built by following the Wabi Sabi aesthetic. Wabi Sabi is a Japanese world view, according to which everything shows just a stage of a process and that there should be an acceptance of the imperfect, impermanent and incomplete.
Initial inspiration for all designs were clothes out of her own wardrobe she put on a men's body. Documenting the work process while working on the individual pieces, she decided afterwards for the stages she wanted to show in the collection. An A­line silhouette is a key element, as the collection is inspired by a female wardrobe and as it is normally a silhouette which is strongly classified into western womenswear.
The collection pieces, the knitwear, prints and the embroideries show the different stages of her own process of working on the collection. The collection is not meant to be finished at one point. It is a picture of a process, which will change in the future.
Her work is focused on a deconstruction and reinterpretation of traditional western clothing, which varies from the fixed framework of fashion. Details like hand stitching, embroideries, textile manipulation and prints in combination with strong shapes distinguish her style of designing. With her work she wants to react on the new male image in society. You'll find always a relation to a classical man's suit or to a sporty style of dress in order to keep the 'masculinity' intact. But by using shapes, details and cut­outs, which are normally accepted as feminine, she creates a contra balance of masculine and feminine elements to stretch the idea, that Fashion has to rely on boundaries or specific expectations that are geared towards male or female individuals.
Photography: Sunanda Koning
Model: Vin Cobussen
Shoes: Verena Schepperheyn in collaboration with Rosanne Bergsma