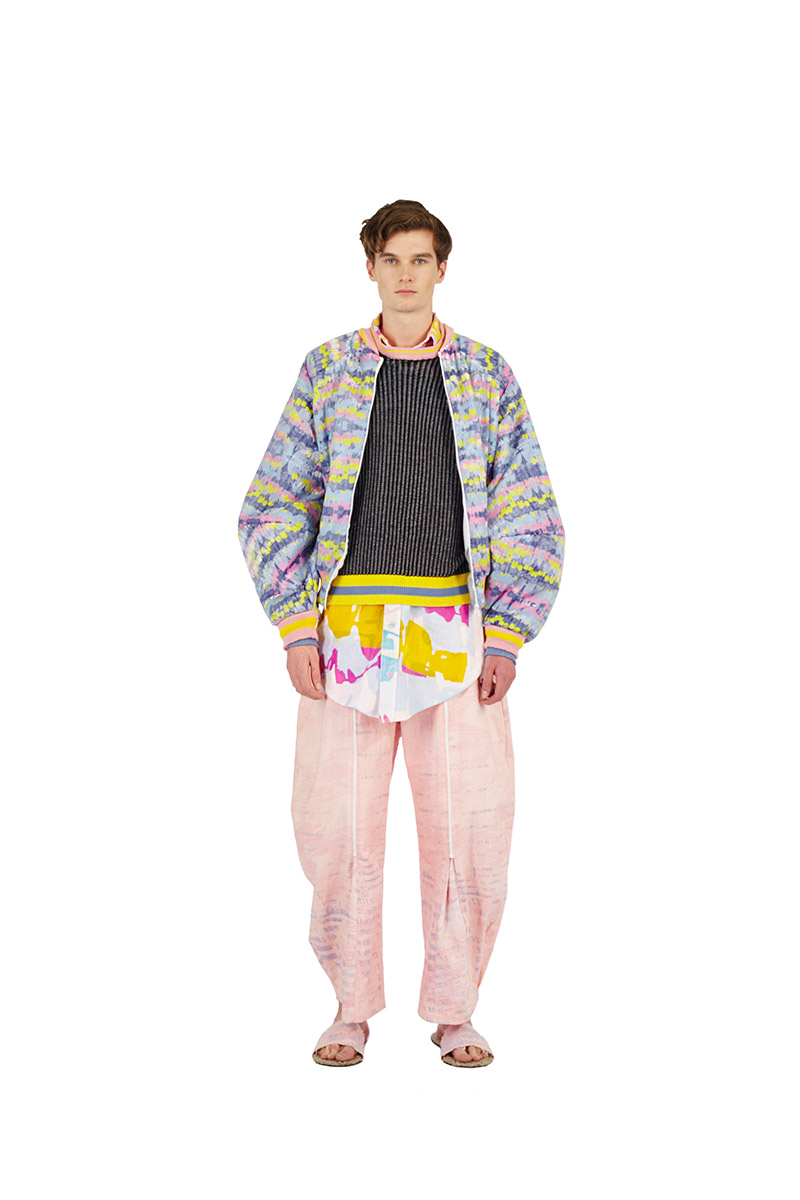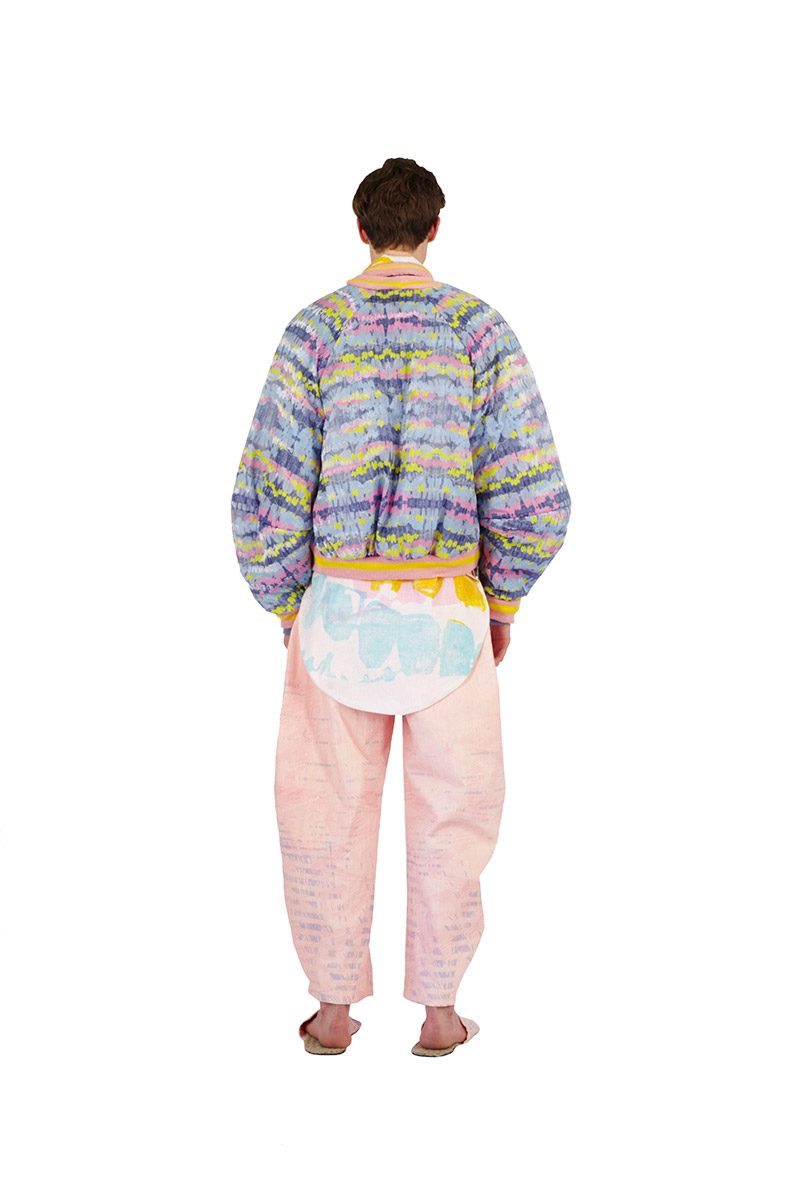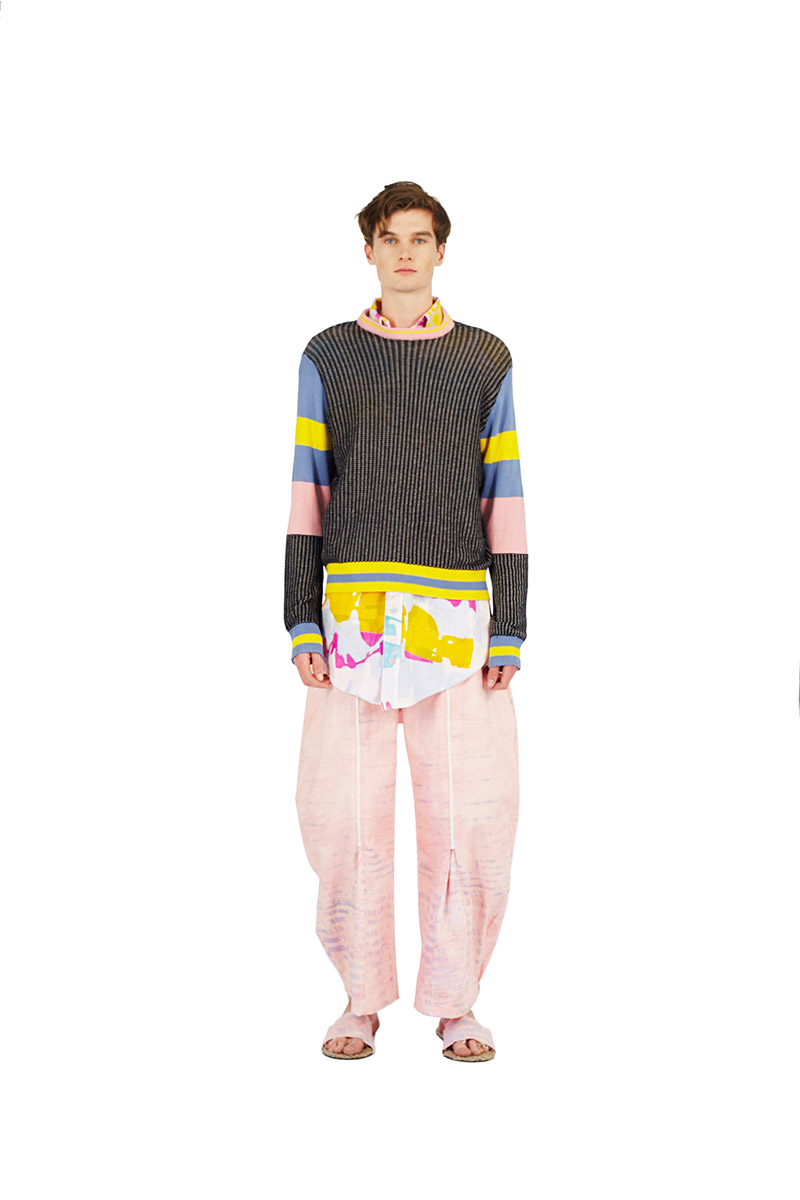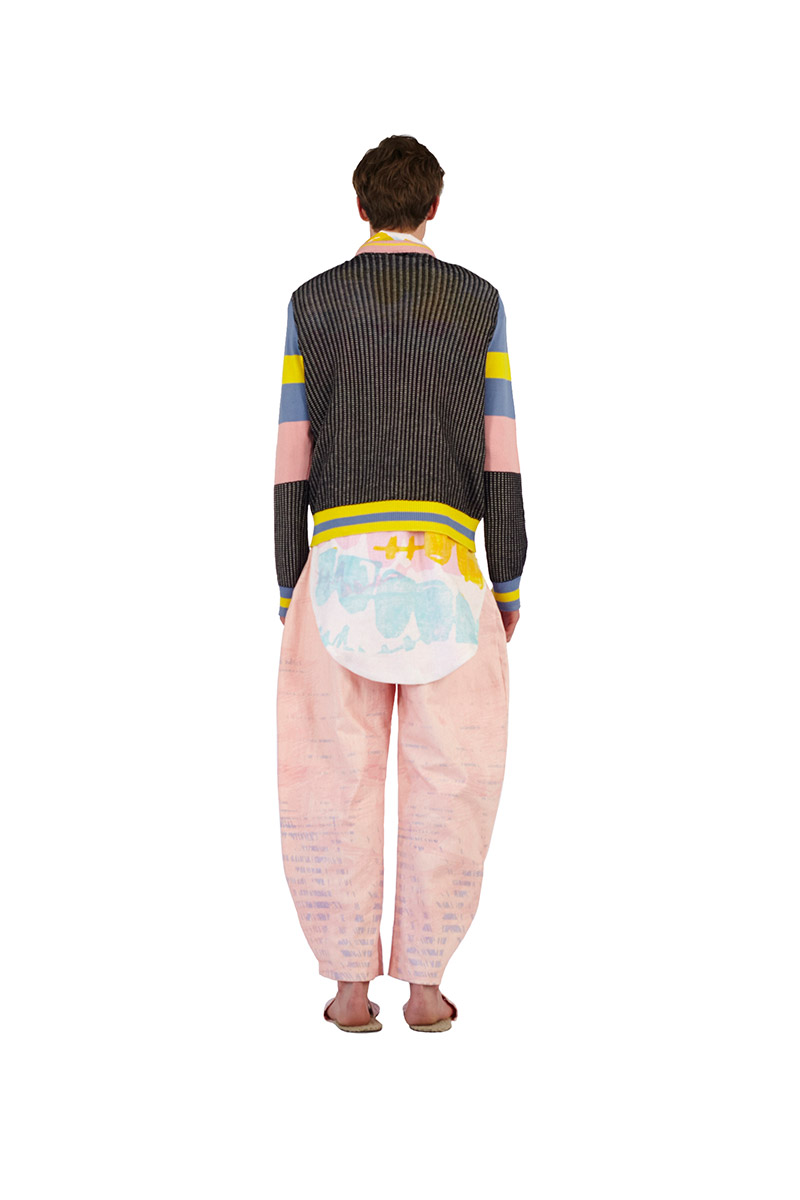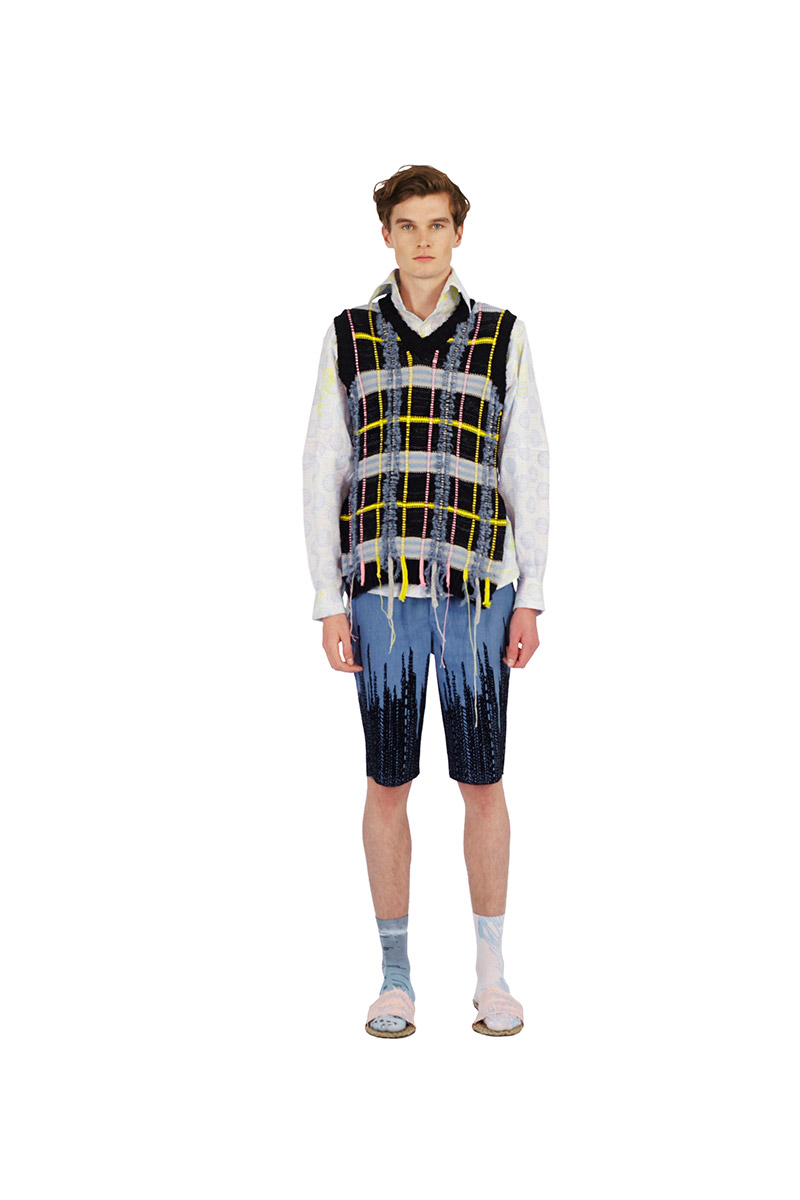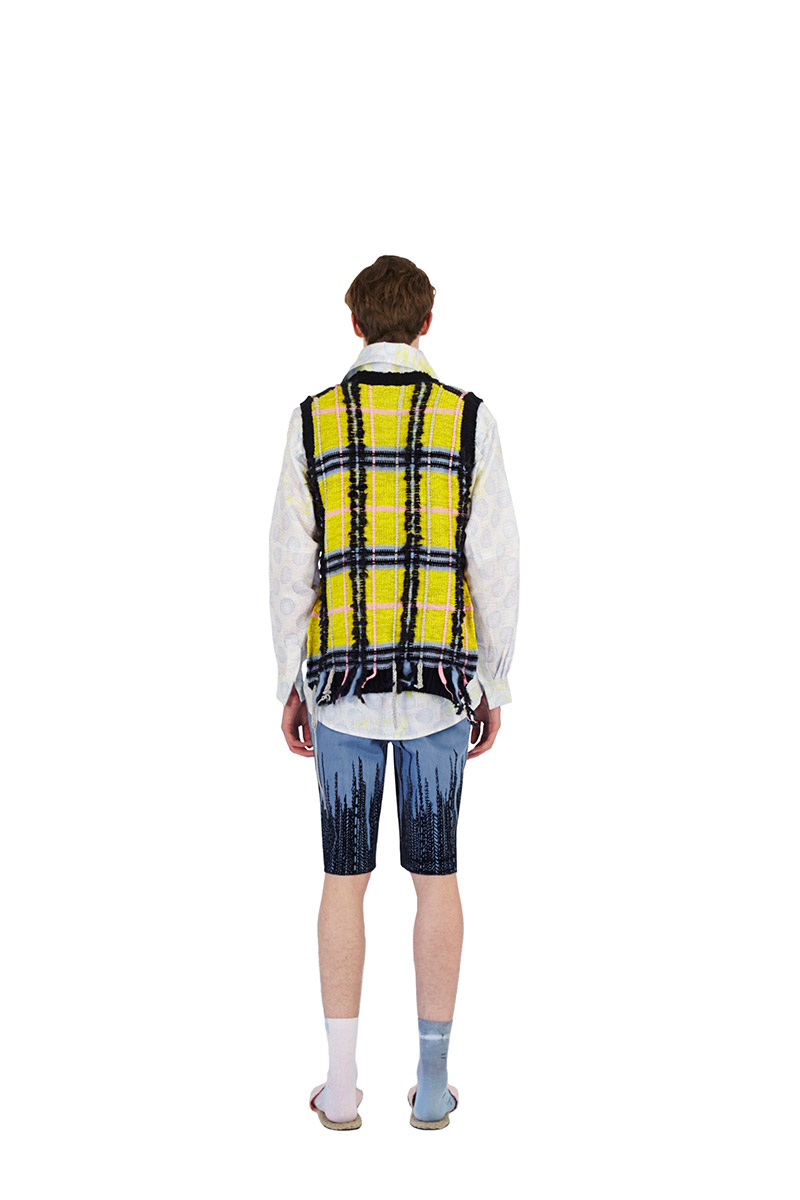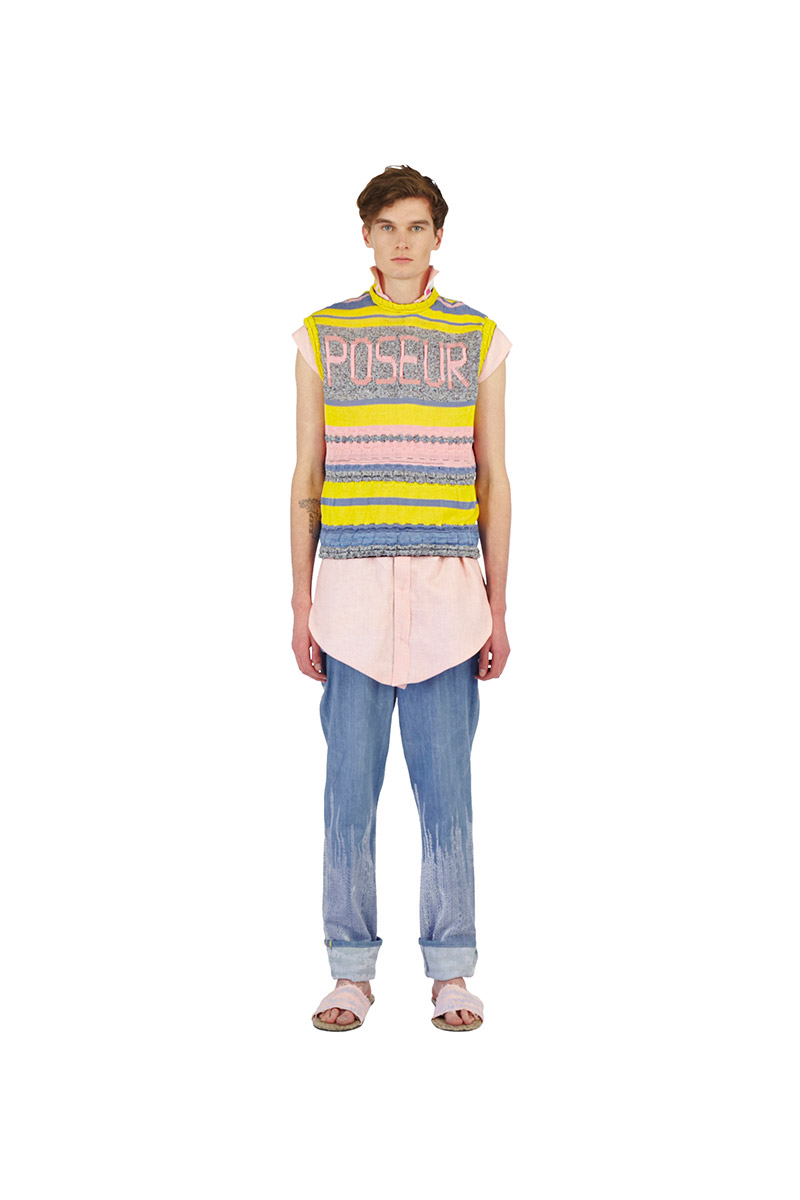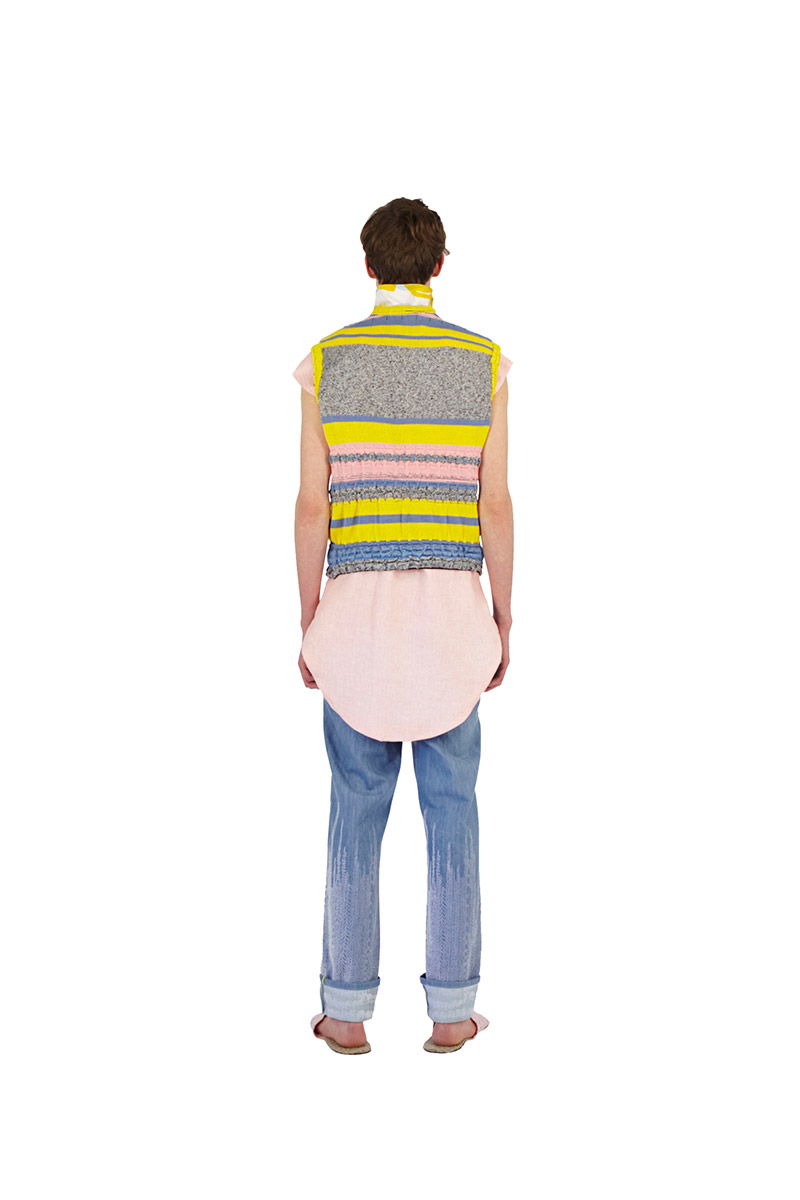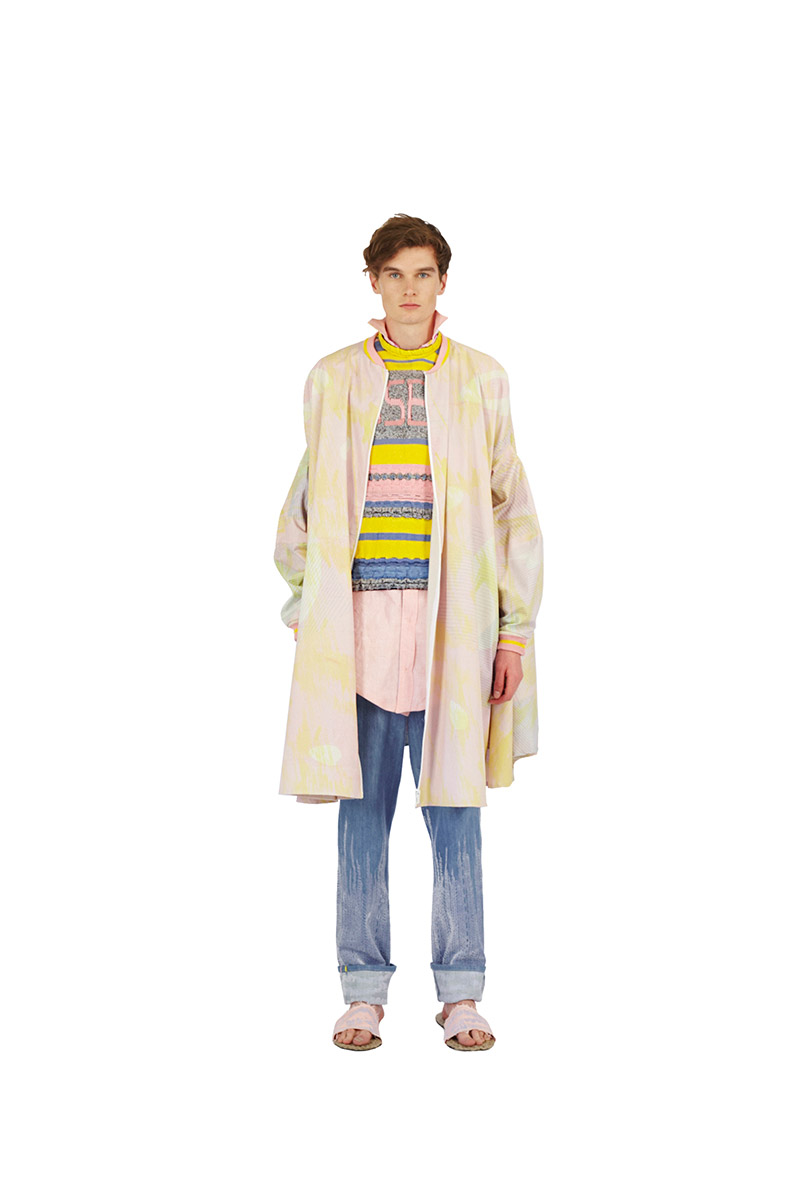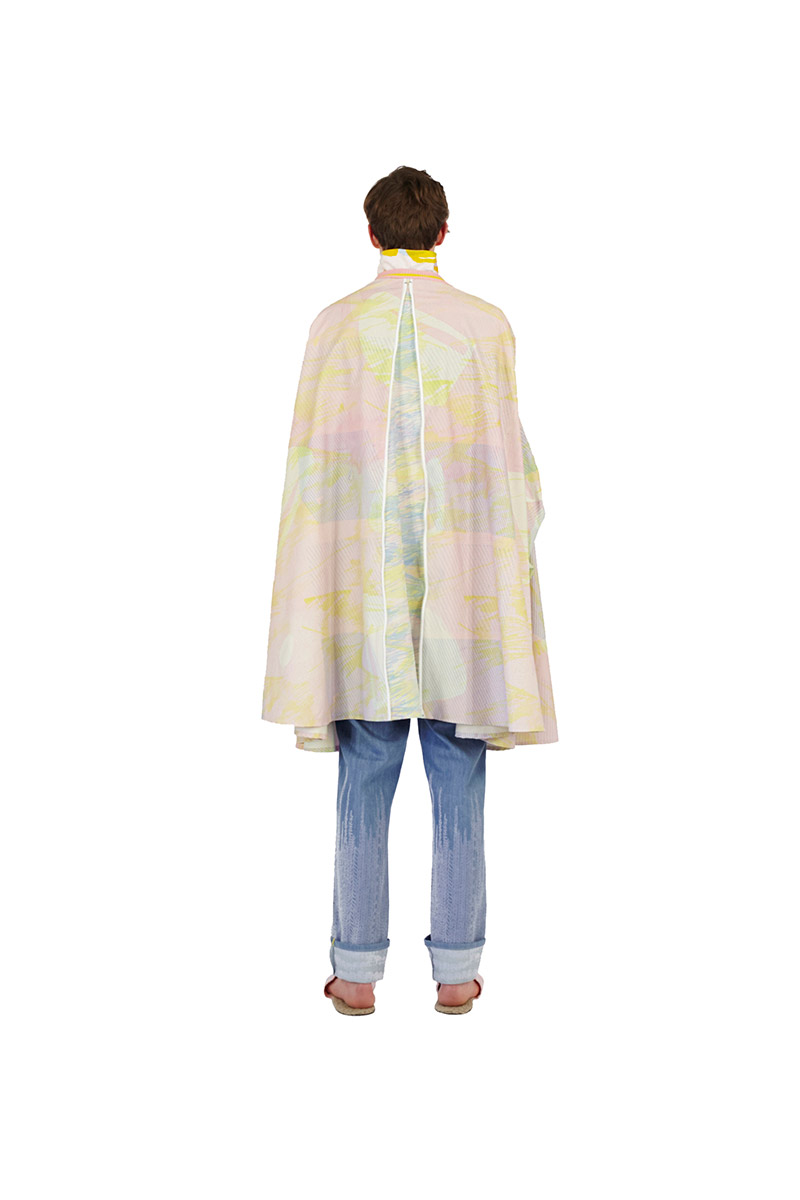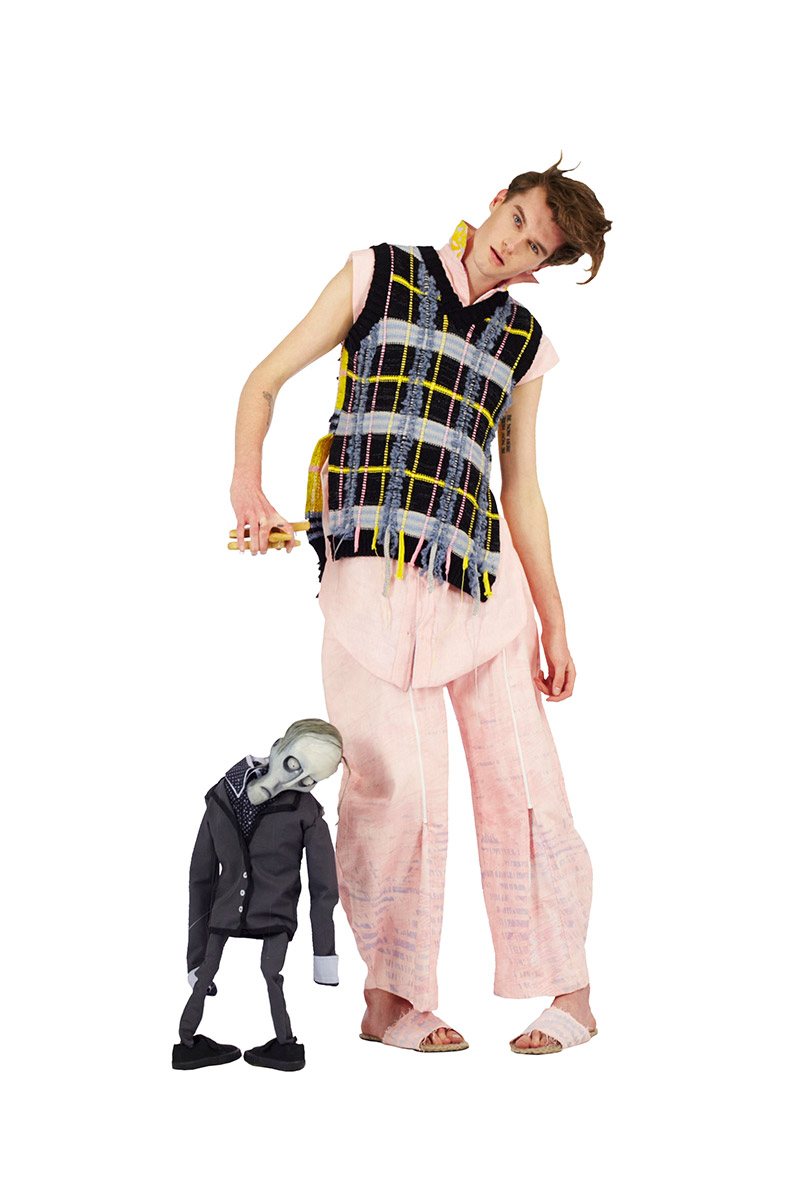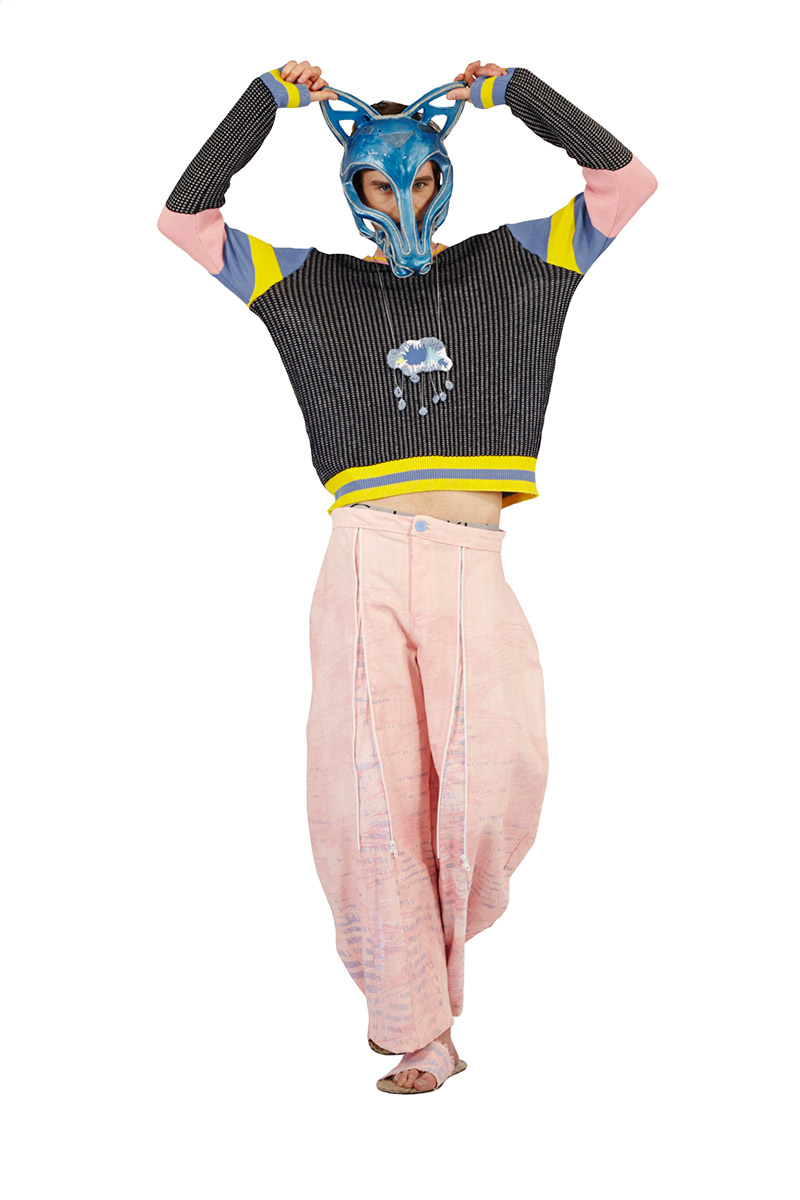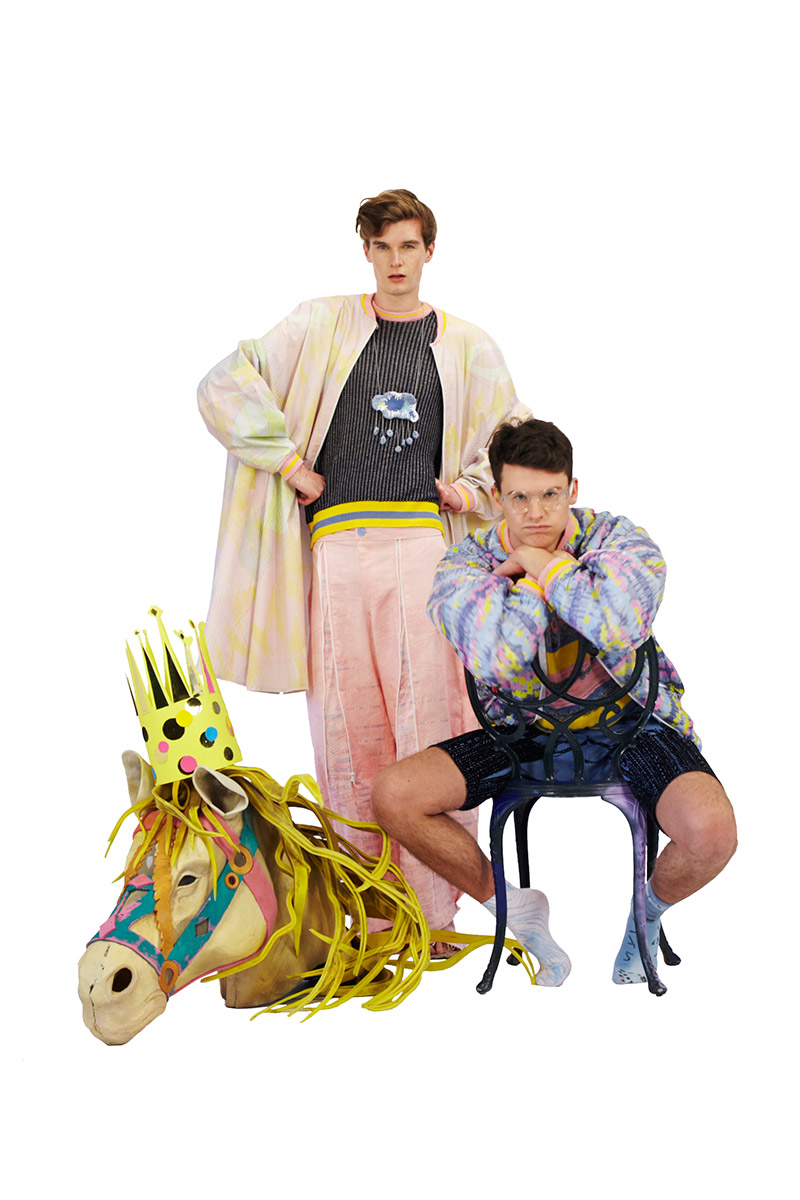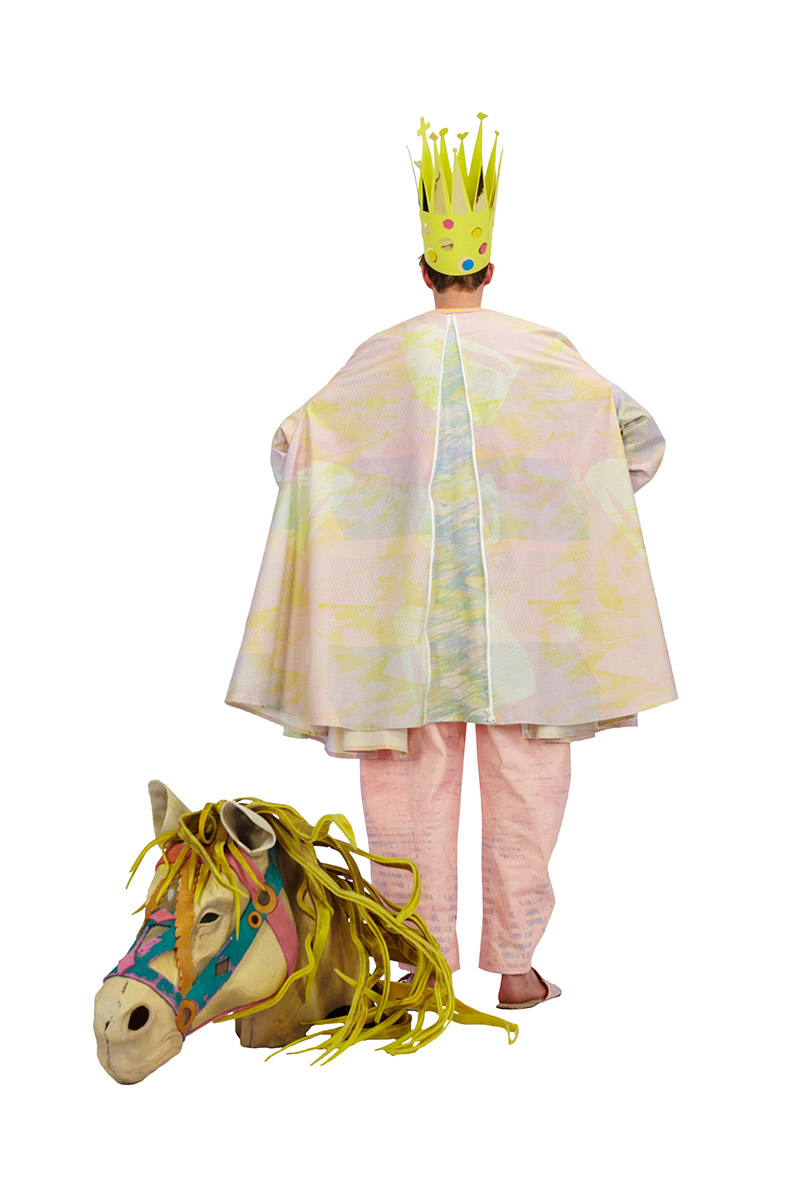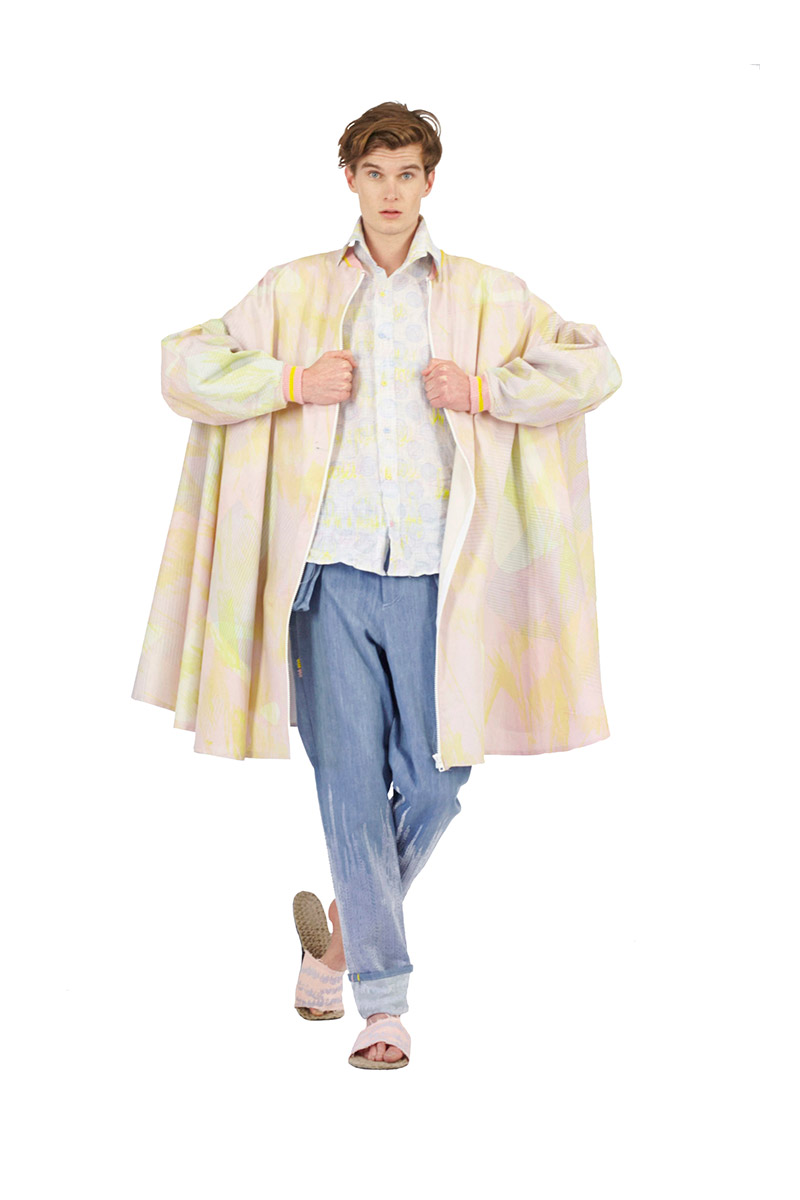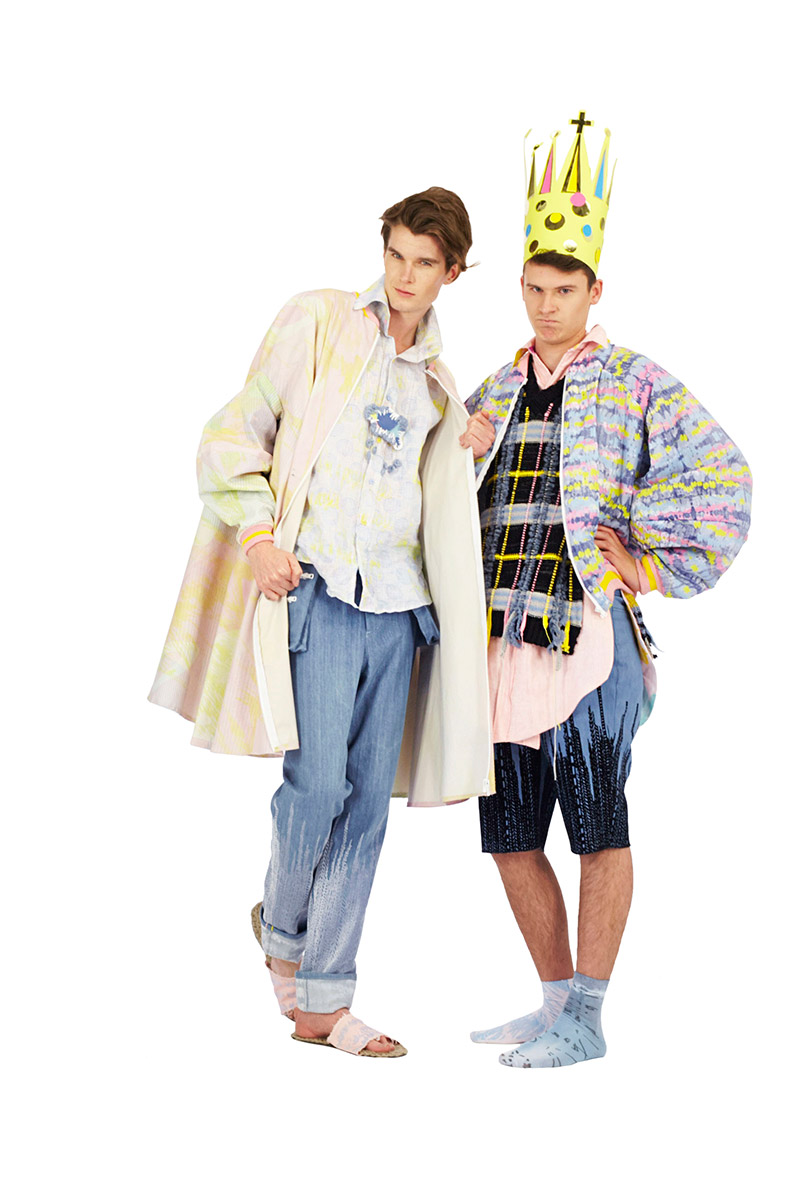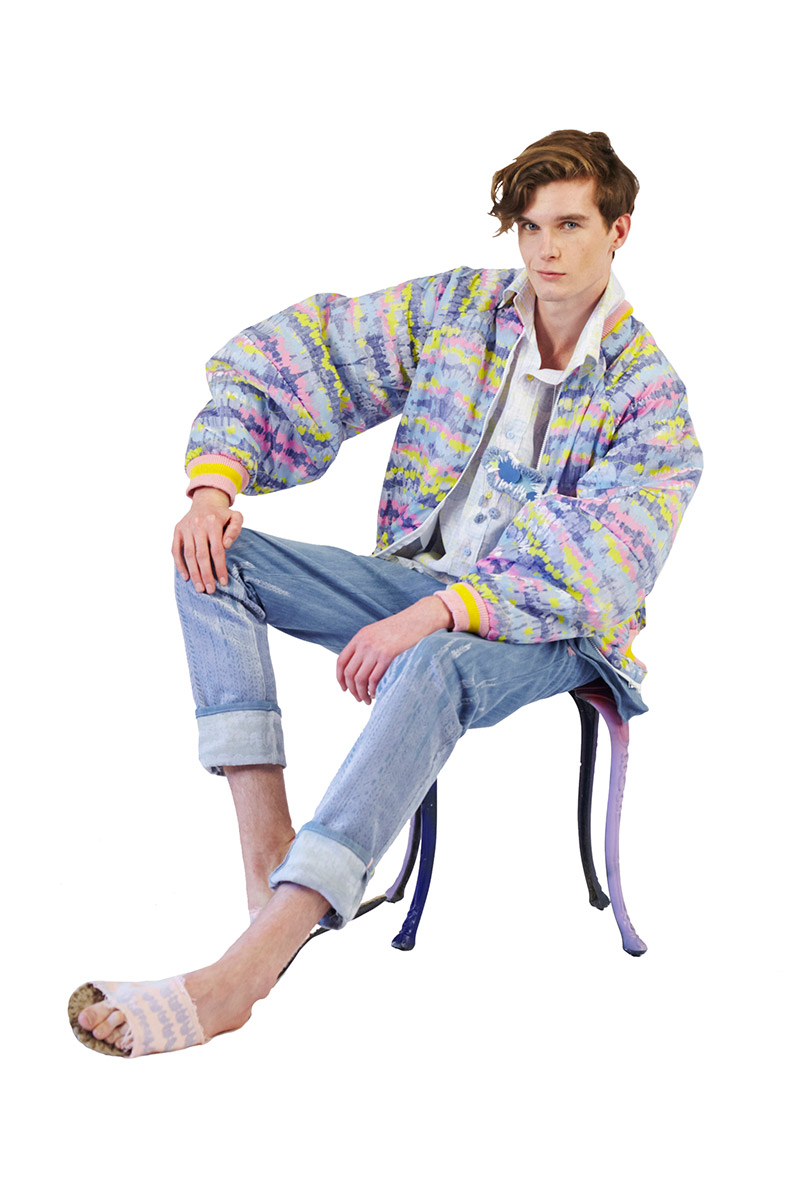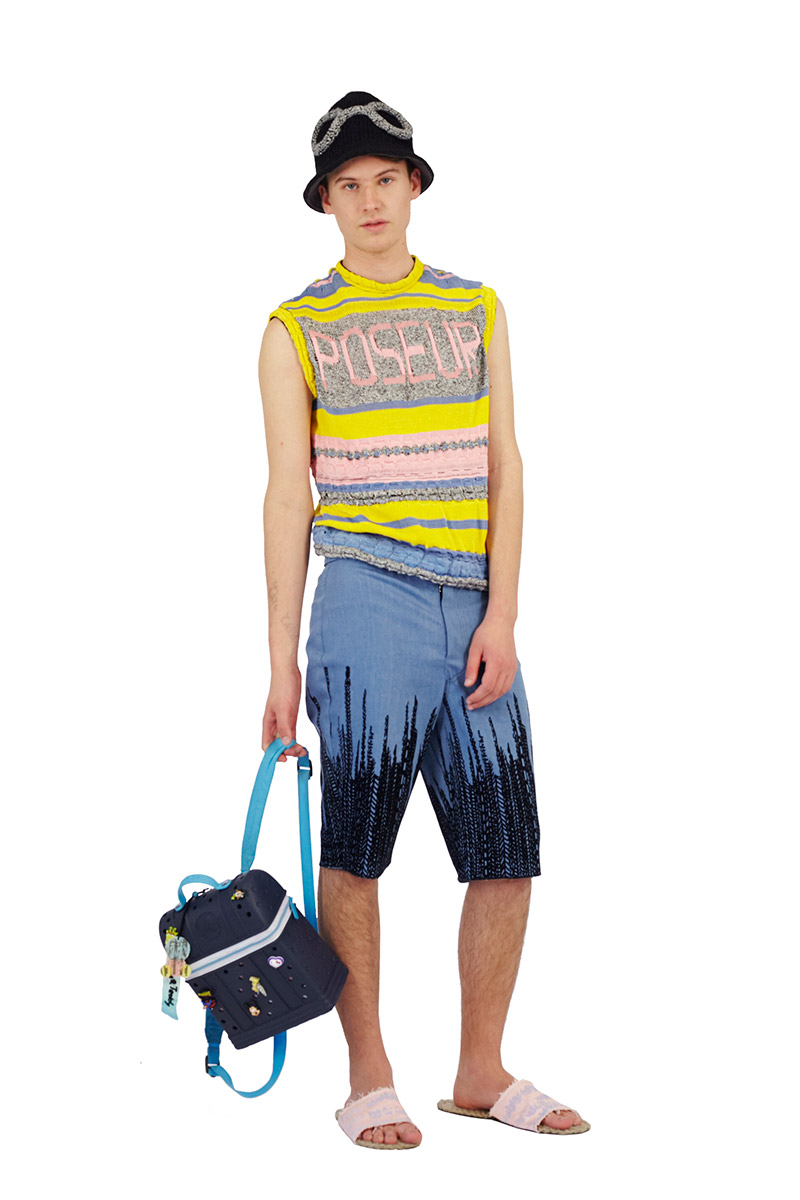 Freddie&Teddy is a collaboration between a group of students from London College of Fashion. Their theme was British Identity and they looked at Poly Styrene & Quentin Blake. The result is "Poseur!" – a humorous collection for the young at heart!
This collection features the work of knitwear designers: Sara Martins, Yasmin Ruia and Suji Lim; menswear designers: Sally Winter and Harley Hodges; printers: Lisaveta Haponenka, Charlotte Eddery-Joel and Tara Zhang.
Models: Ben Adams and Josh Way.
Photographer: Catalin Plesa.