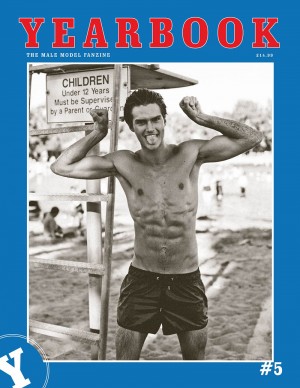 Jeremy Schneider at Soul Artist Mgmt covers the fifth issue of Yearbook fanzine, shot by Jared Bautista and styled by Manjiah Lamin.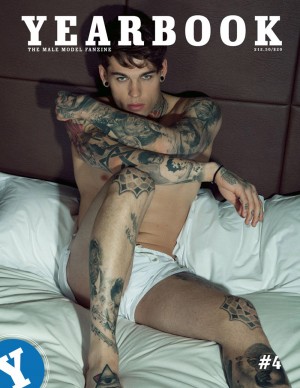 Stephen James at SUPA Model Mgmt, cover the fourth issue of Yearbook fanzine, shot by Joseph Sinclair and styled by DANYUL.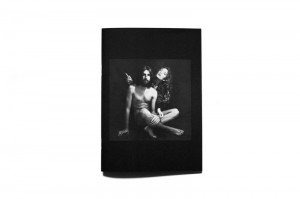 Third part of "A Fanzine Created by Michael Oats", entitled "Le Smoking" featuring Luis Venegas, Daniel Riera, Gorka Postigo, Slava Mogutin, Albert Madaula or Jacobo Labella among others. The proposed theme is "Le Smoking", the iconic Helmut Newton photograph… »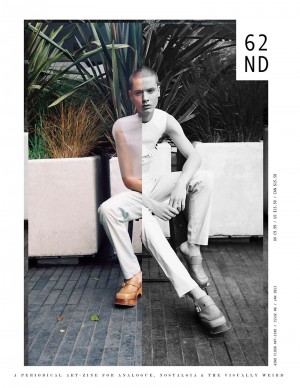 Phillip Ellis at Premier cover the latest issue of 62nd Floor art-zine, photographed by Adam-Peter Hicks and styled by Danyul.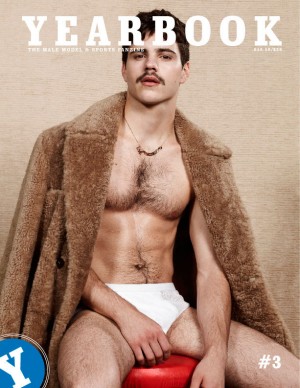 Matthieu Charneau at Success cover the 3rd issue of Yearbook Fanzine, photographed by Laurent Humbert.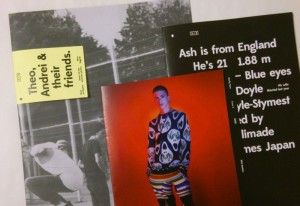 Vanity Teen is back with his second print issue: 3 different formats in 1 magazine, only exclusive selected content featuring  Ash Stymest by Georgie Wileman, Chris Marx by Amos Fricke, Nick Starkins by Bell Soto and more… available… »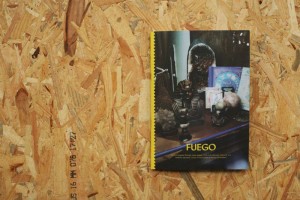 FUEGO Fanzine curated by Elena Gallen and Coke Bartrina is back. An Ode to Amulets featuring Adrià Cañameras, Miranda Makaroff, Nacho Alegre or Elliot Beaumont… Indispensable!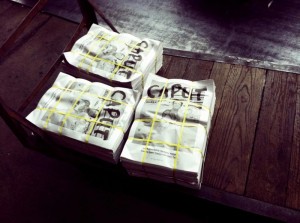 New limited edition zine published by Autre, for a special screening of Harmony Korine's film CAPUT, starring James Franco, exclusively available on Pas Un Autre. With photography by Harmony Korine & Adarsha Benjamin, & drawings by James Franco, layout by… »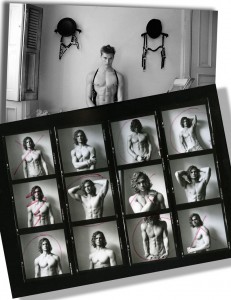 Photography editorial and portrait series by Justin Violini. Shot on 35mm film, digital and 120mm all photos were taken in Bushwick, Brooklyn or on The Bowery, New York. What was originally a documentarian inspired… »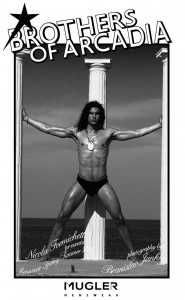 After the Mugler's Brothers Of Arcadia film, creative director… »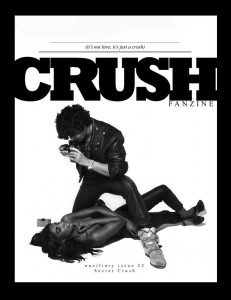 Sessilee Lopez and Miguel Villalobos captures by Nicolas Wagner for Auxiliary Issue #2  Secret Crush. Miguel is wearing a 1-100 bracelet and the Vivienne Westwood super boots.
Coke Bartrina & Elena Gallen release the FUEGO FANZINE Issue 2. 80 pages and just 700 copies inspired in the story about Salvador and Joe Flasch's hats and costumes.
It´s a… »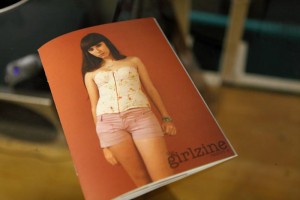 Ayer el fotógrafo Ramiro E, nos invitaba a tomar una copa (en realidad, varias), en el espacio Corretger de Barcelona, donde presentaba su último proyecto fotográfico: GIRLZINE.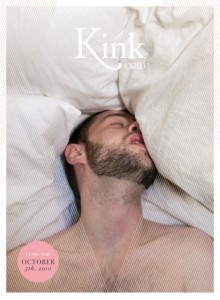 El próximo 5 de octubre, saldrá a la venta el número 13 de Kink, el magazine de Paco y Manolo. En esta edición, los invitados a colaborar han sido Daniel Trese y Mathias Casado.