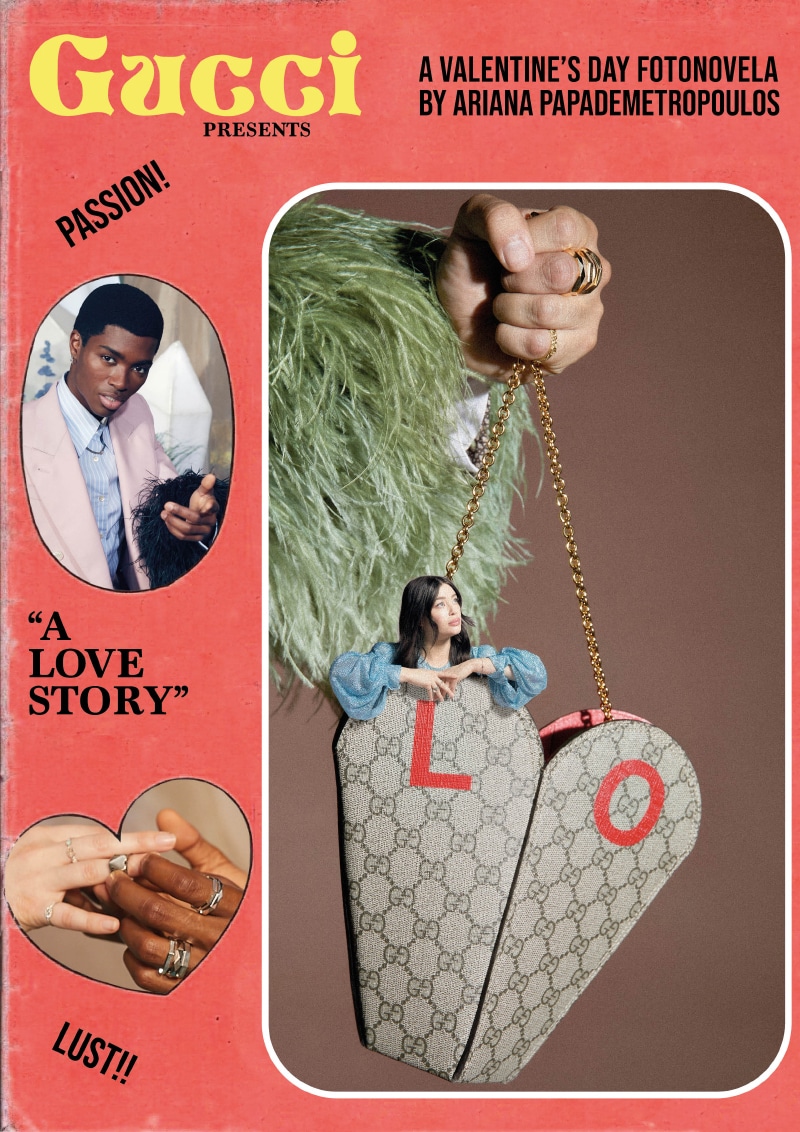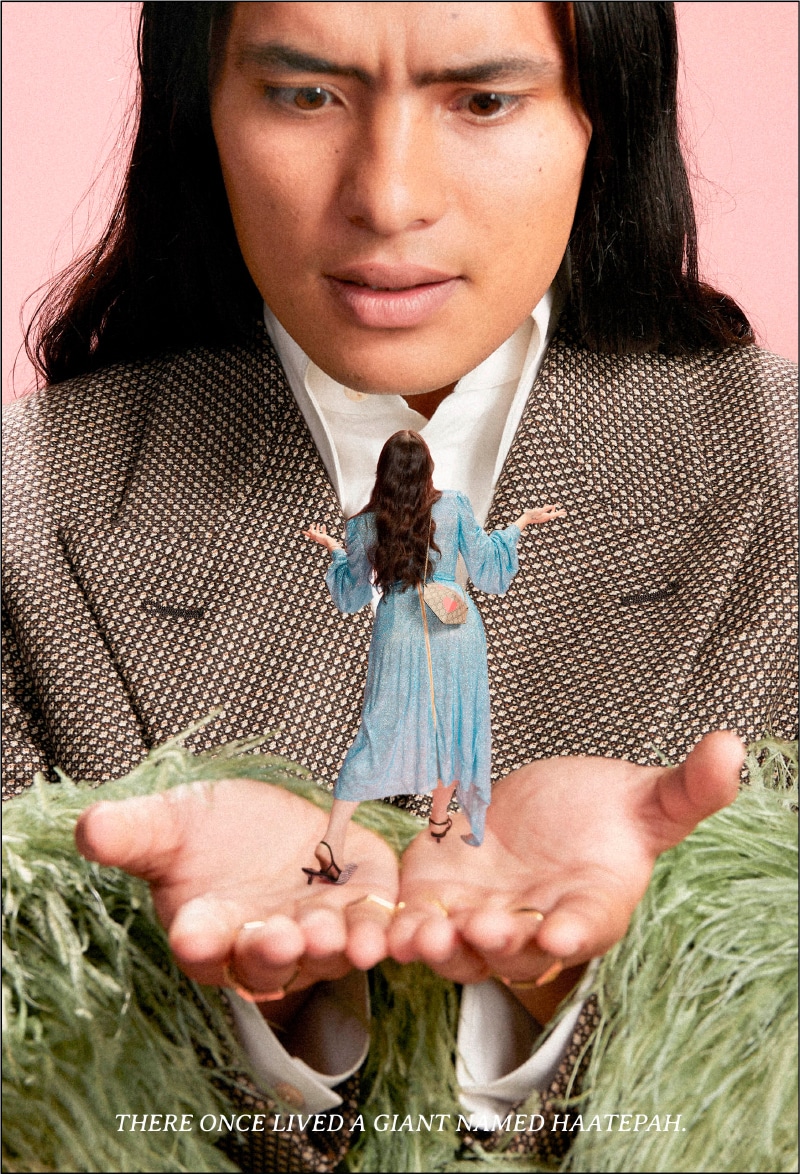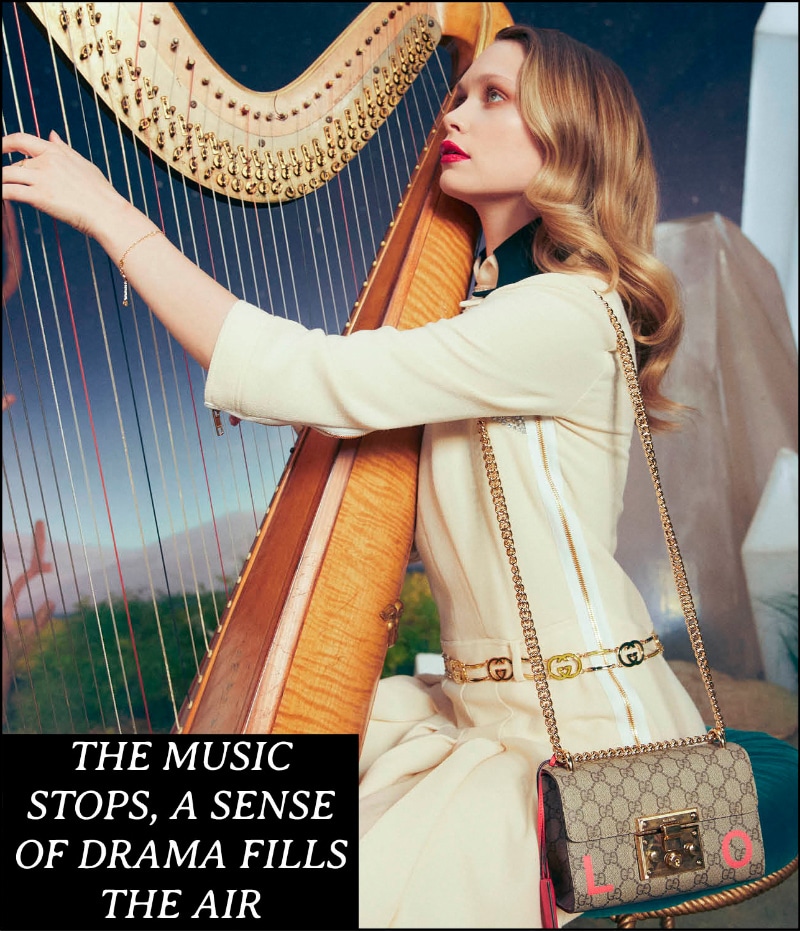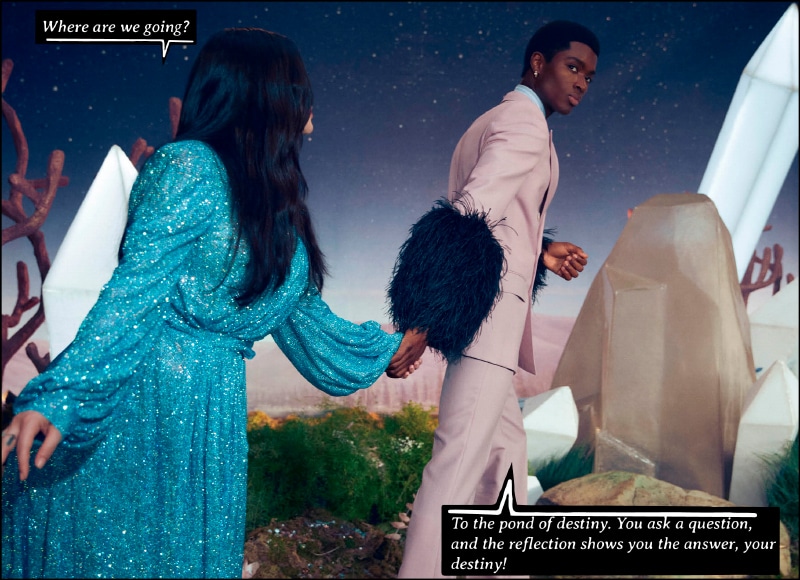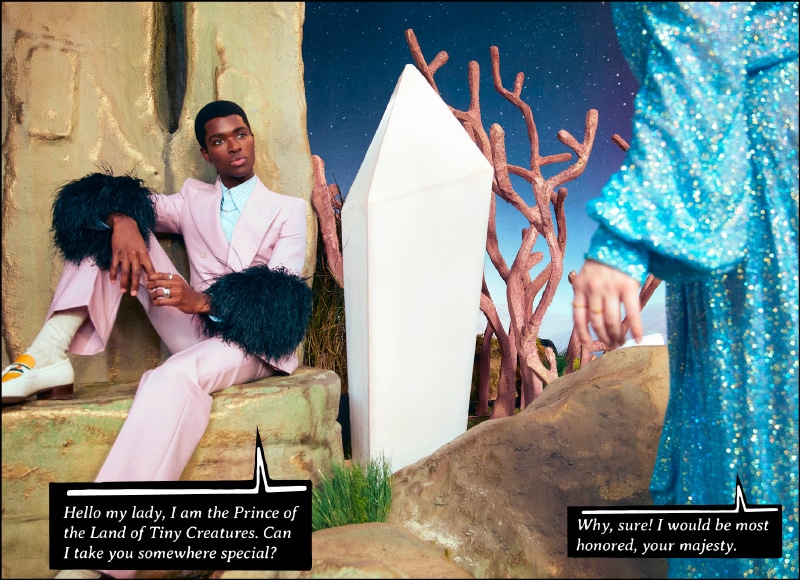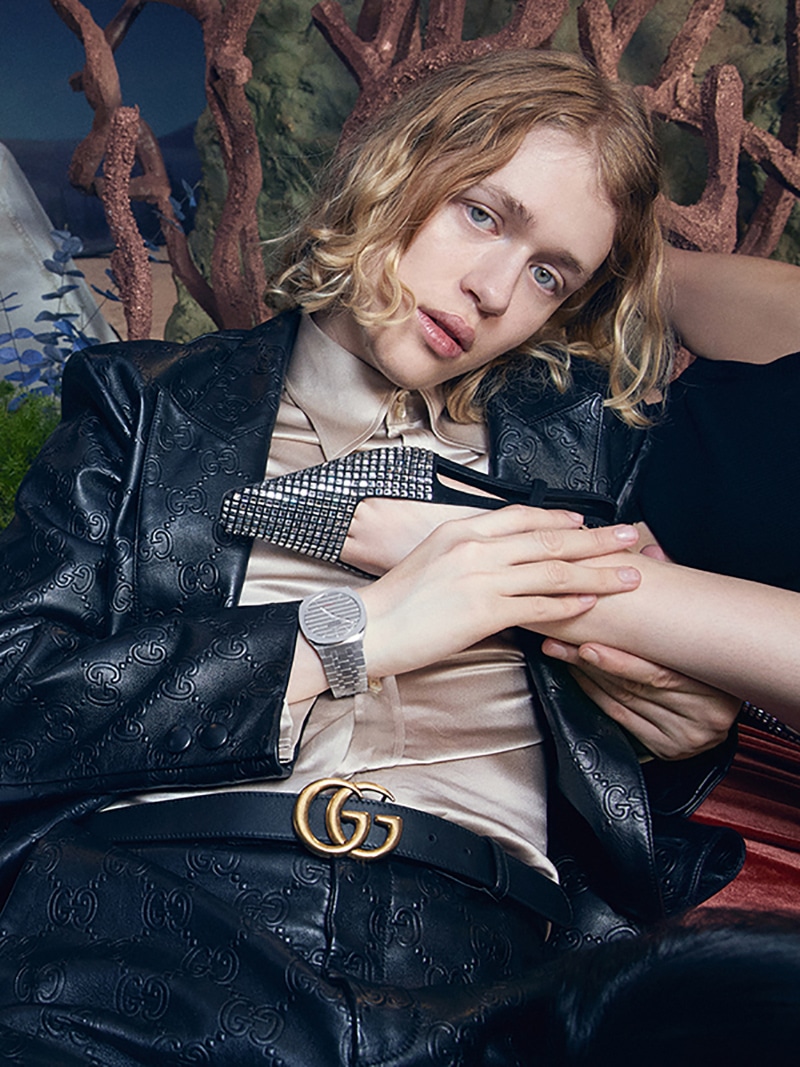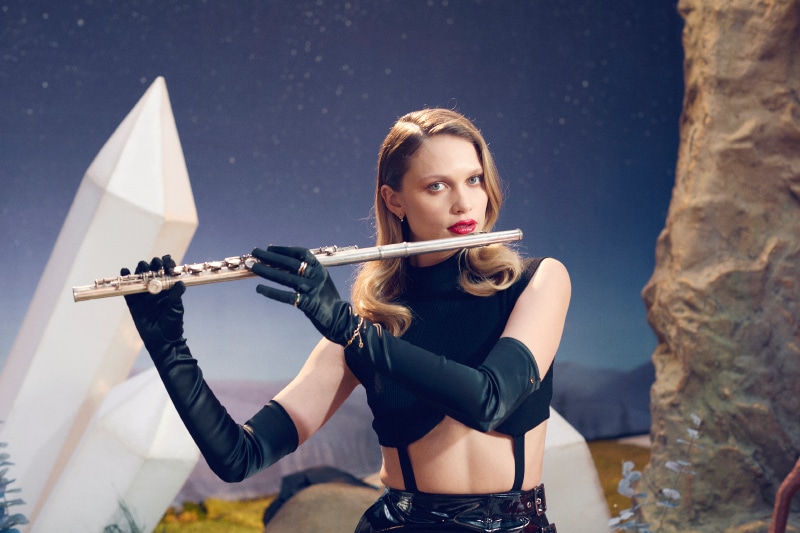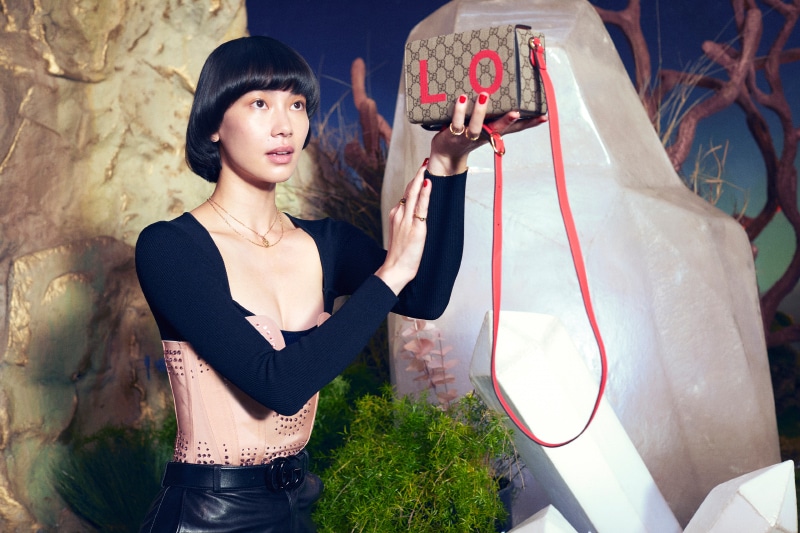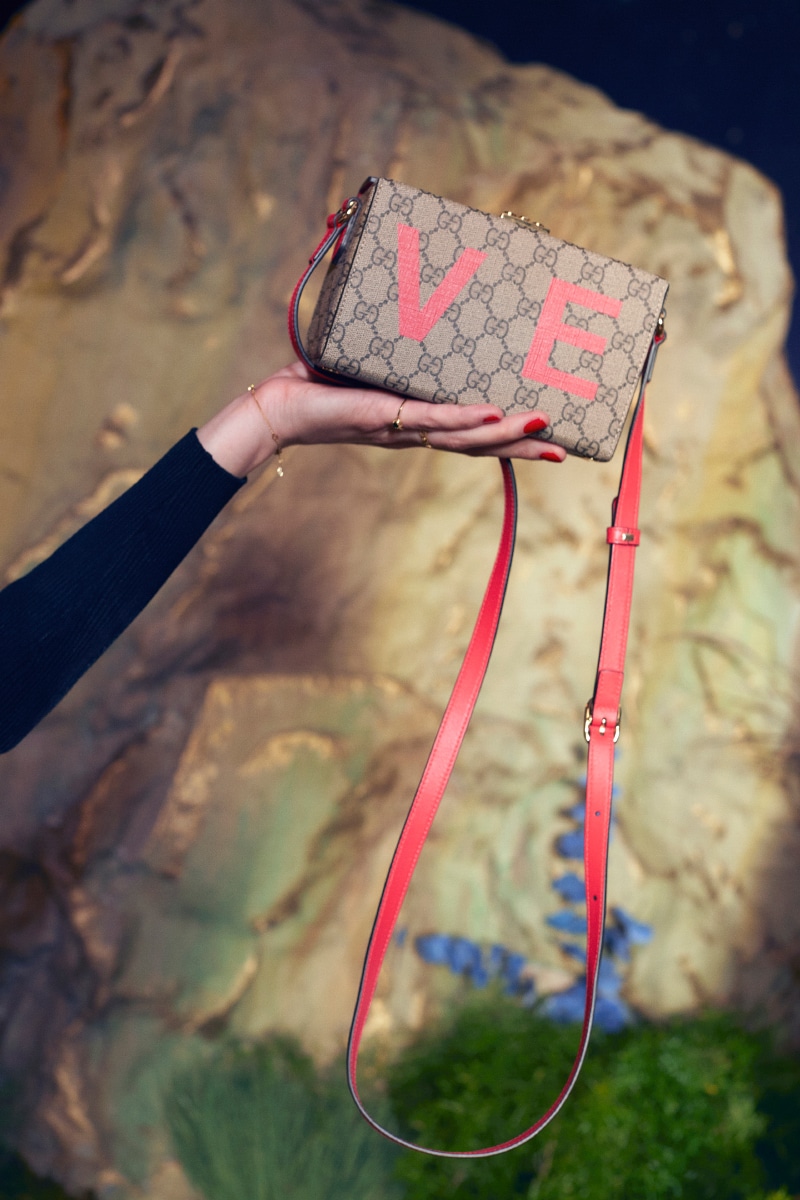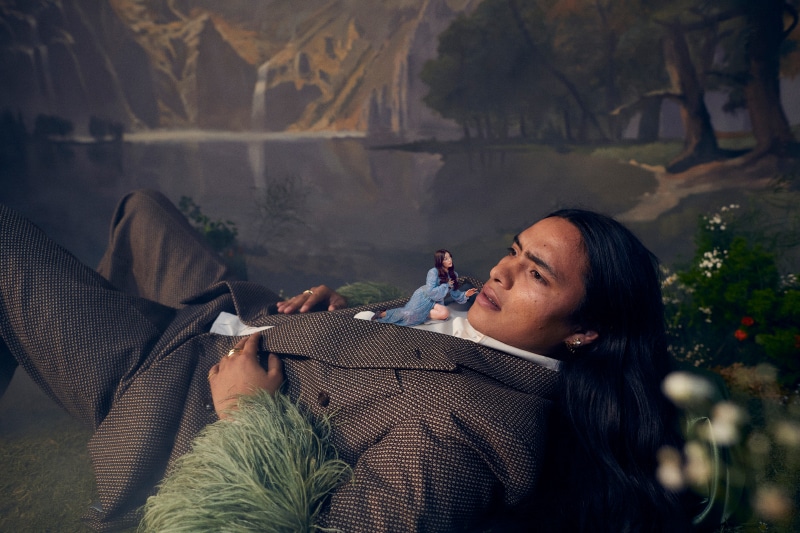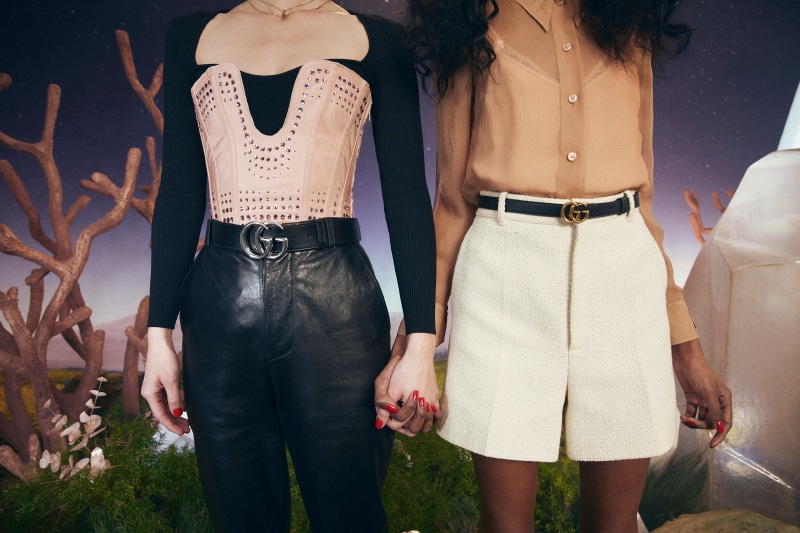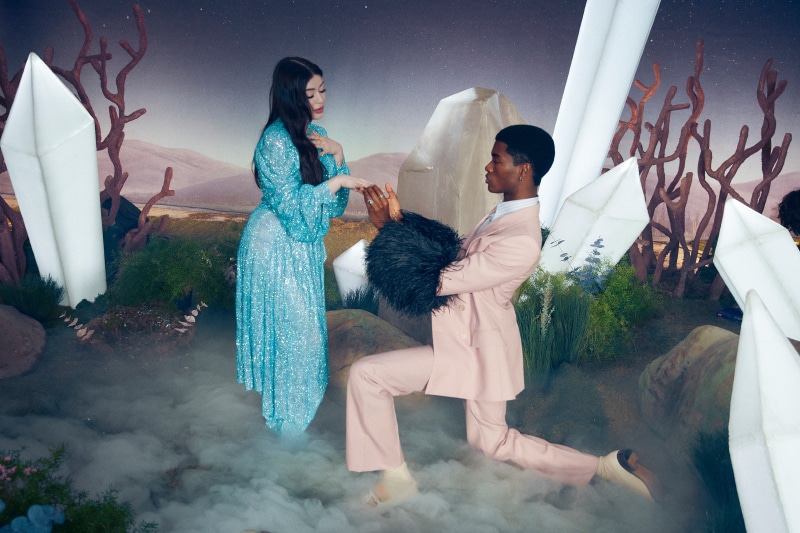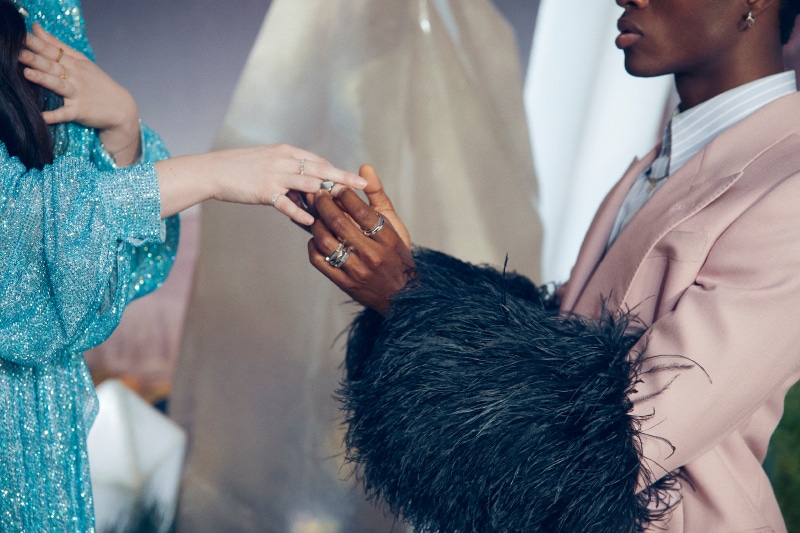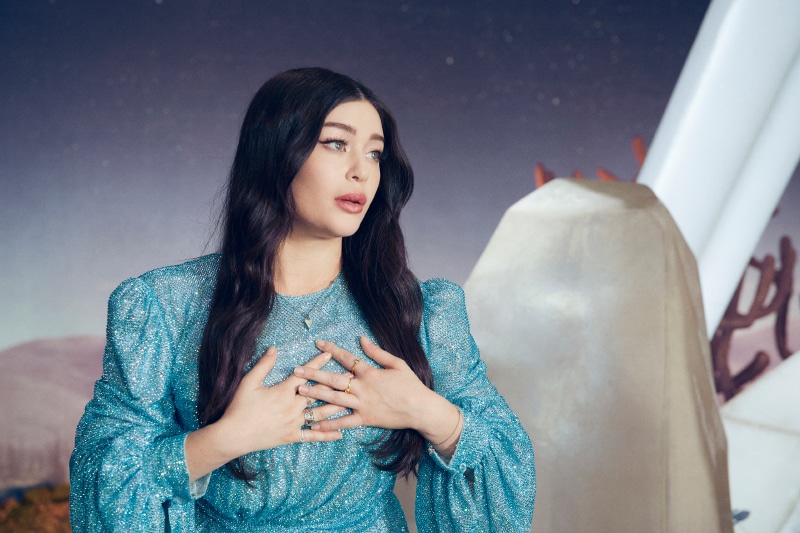 On the occasion of Valentine's Day, Gucci has collaborated with visual artist Ariana Papademetropoulos to create a limited edition fanzine entitled "A Love Story". Presented in the form of a low-tech graphic novel, their digital and press versions narrate the adventures of a small fairy, starring Ariana, in search of a love of her size with the help of a hero, played by her friend, also artist Isabelle Albuquerque.
Ariana Papademetropoulos stands out for her exploration of the psychological effects of interior and domestic spaces. With a style that evokes changes in reality and parallel worlds, she proposes hyperrealistic dream scenes that shape the awakening experience of a person that is both vivid and unattainable. As part of this project, Ariana has developed several installations and environments captured by the photographer Alexandra Cabral. The story comes to life through a series of collages inspired by the surrealist pop art of the sixties.
In a subtle way and in the background appears the collection of San Valentín 2022 by Gucci, designed by its creative director Alessandro Michele.
The magazine is available online at www.lovestory.gucci.com. In addition, as of February 10, the books of the Gucci Garden in Florence and the Gucci Wooster in New York will distribute a limited number of copies in printed format.
Shop Gucci HERE!