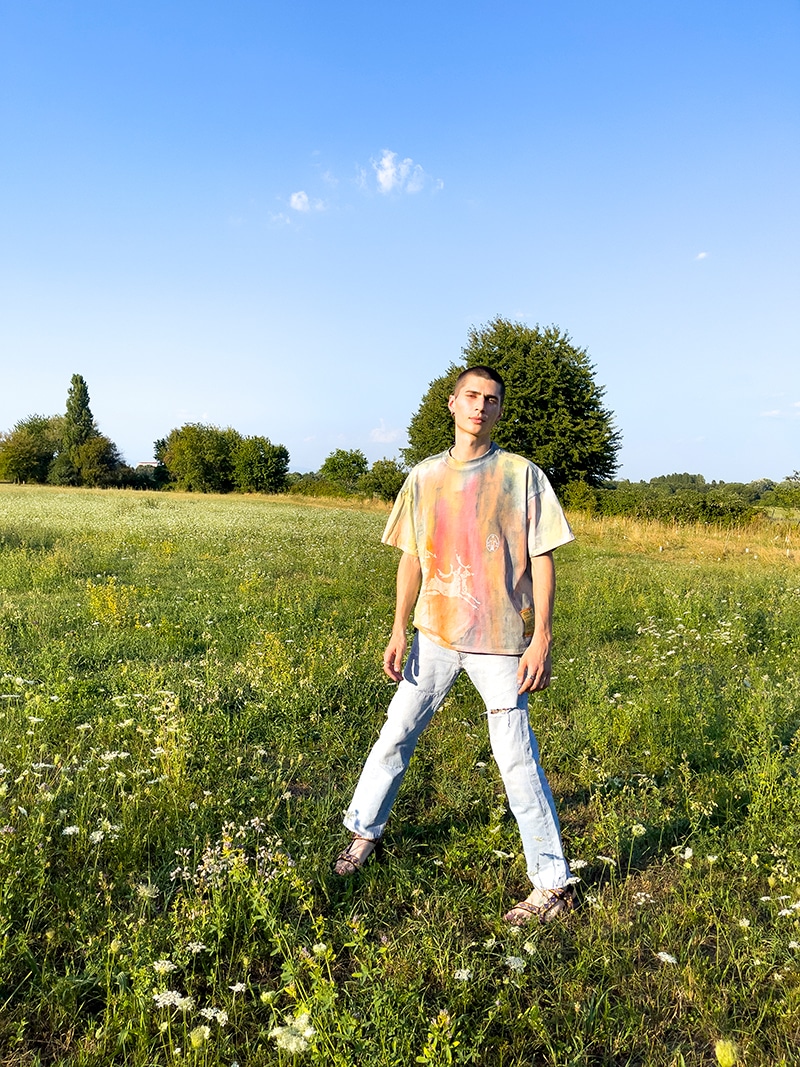 Untitled Artworks, the up-and-coming brand based in Milan,  is releasing a new drop with the intent to lead consumers to rethink the way they purchase their clothes.
In his increasing effort to demand that his brand will act more and more responsibly, the designer and founder Erasmo Ciufo constantly question his business model. With the strong belief that the future will be driven by purpose, not just growing profit margins, the new drops follow a more sustainable, even circular, solution to reduce their carbon emissions across the supply chain.
The drop consists in a limited collection made up of handmade items produced using secondhand, vintage clothing and up-cycled fabrics, which he tailors and embellishes in his laboratory.
Suede vests, linen shirts, hand tie-dyed and natural textures, cotton shirts and trousers embroidered with graphics inspired by anthropological motifs. An homage to a new and socially responsible fashion ecosystem that is environmentally conscious.
Handmade craftsmanship and a one-to-one approach take time for the pre-order to be prepared and handled. However, it allows the brand to have more time to respect the consumer, his community as well as Mother Nature.
It's a permanent creation process that aims to bring back humanity and nature at the center of the attention, leading the change, one upcycled garment at a time with the hope set the right example for the next generations of consumers.