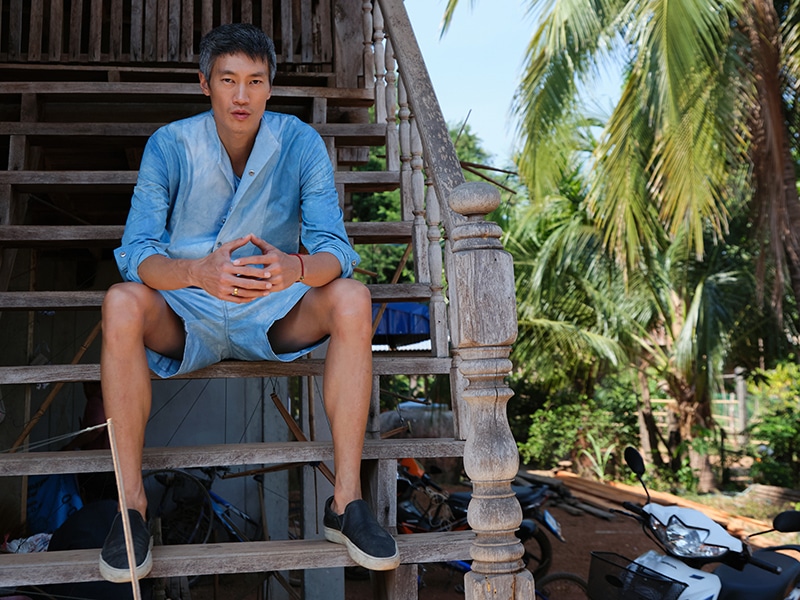 We wanted to bring some summer sunshine to our wardrobe and like many of you, we are hoping to upcycle our wardrobe. Nothing says peace and love like tie-dye, while it's been a festival going must-have for several years now, you can upgrade the look into something more upscale by sticking to one color. Philip Huang focuses on natural dyes and new ways to dye. Natural dyes are the best for the planet and we picked their brain on one technique and process you can do at home. The best part about dying is you never know how it will come out and each piece is technically an original.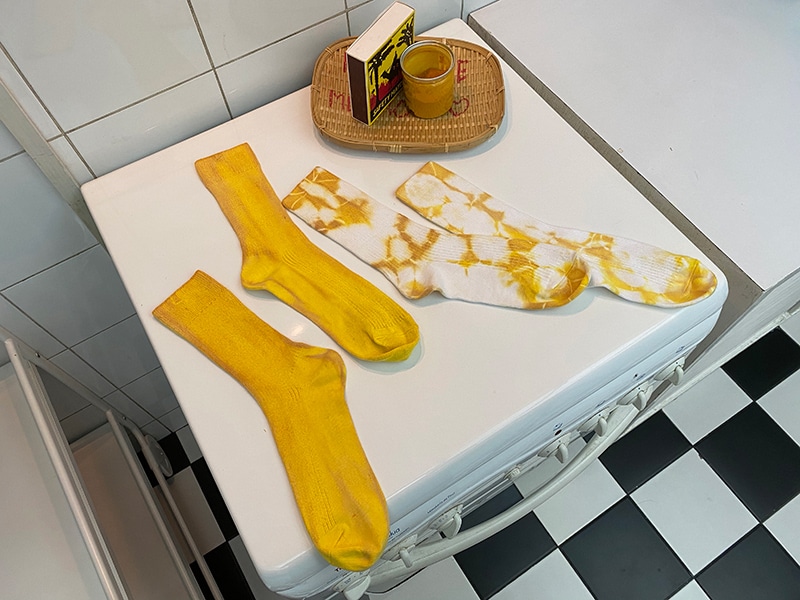 You will need:
White cotton socks (polyester and synthetics won't dye well)
String (or save rubber bands from the garbage)
Turmeric Powder
Soya Milk
Vinegar
Baking Soda
Follow this DIY Video and once you nail it, upgrade to some larger pieces from totes to t-shirts. If you are worried that you might not wear some much Tie Dye, don't worry! I'm sure your friends would love the unique pieces!
About Philip Huang
Founded by  Philip Huang, American designer and indigo-dyer + one of the first major Chinese-origin models, and Chomwan Weeraworawit on their rooftop in Bushwick before relocating in downtown Bangkok, this eco-friendly 100% organic lifestyle brand creates hand-made textiles and accessories, they use only natural dye from indigo plants and organic fibers weaving exquisite textiles from cotton and silk produced in the region has been passed on for many generations. For Spring Summer 2021 they will premiere the short film FINDING OASIS SS21 – SAKON NAKHON INDIGO created alongside Thai powerhouse team cinematographer, Sayombhu Mukdeeprom, (Call Me By Your Name) and film editor Lee Chatametikool.