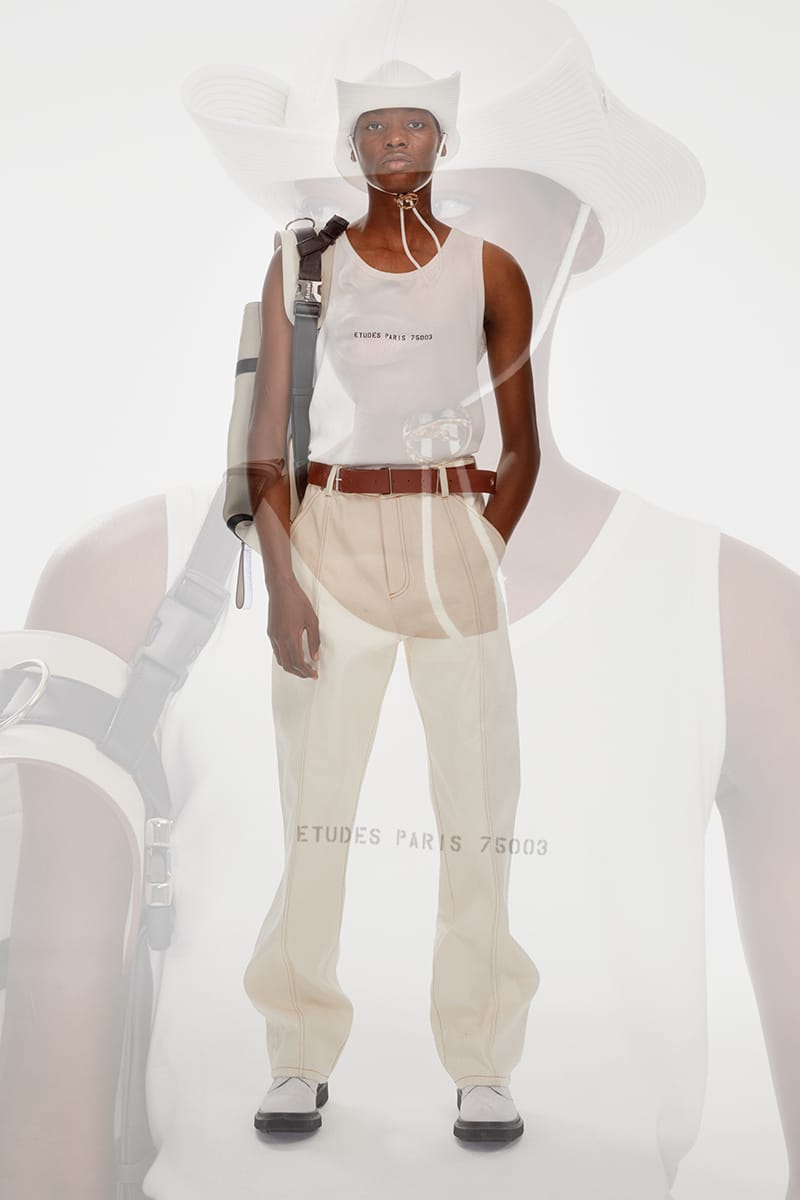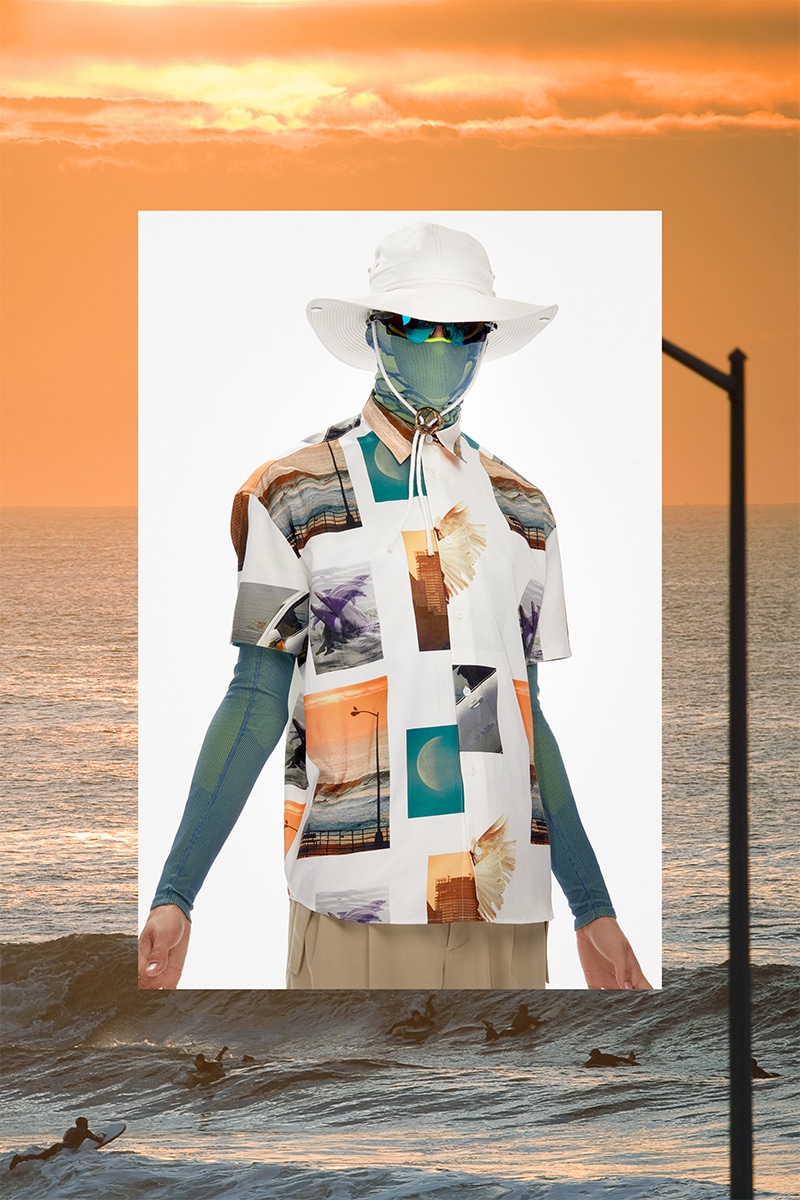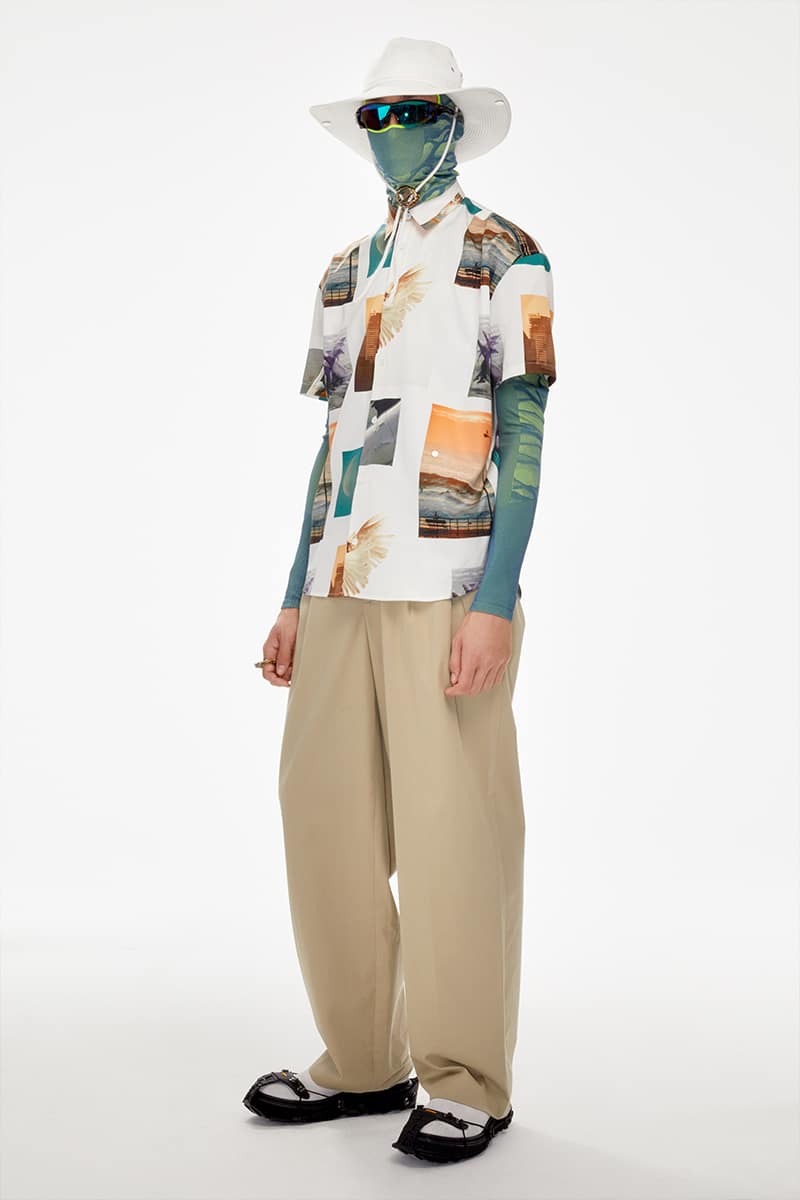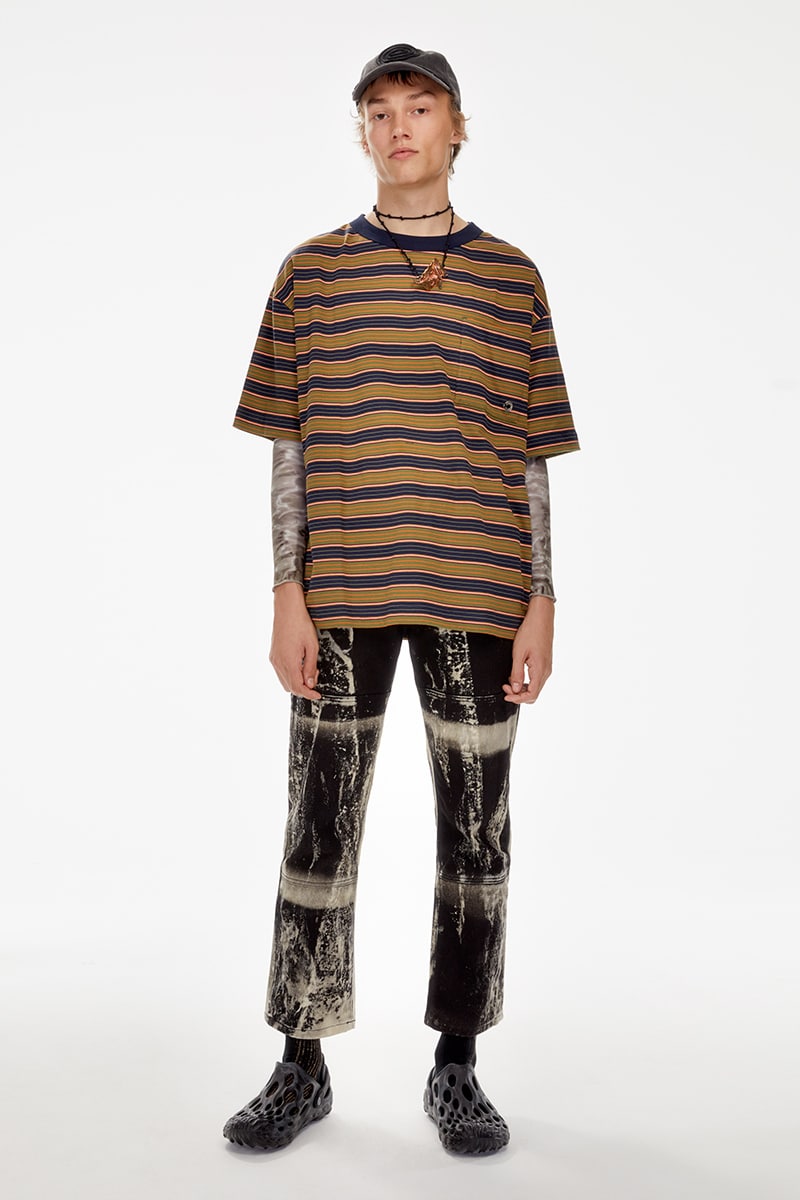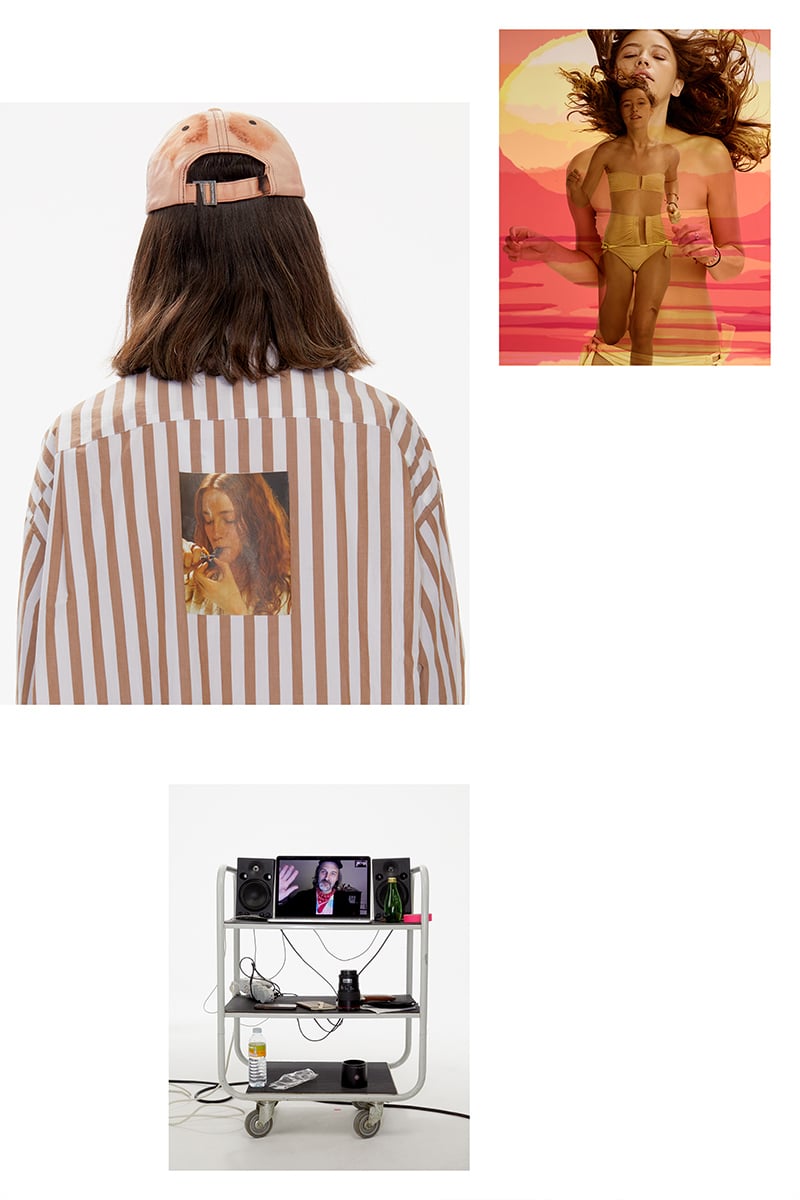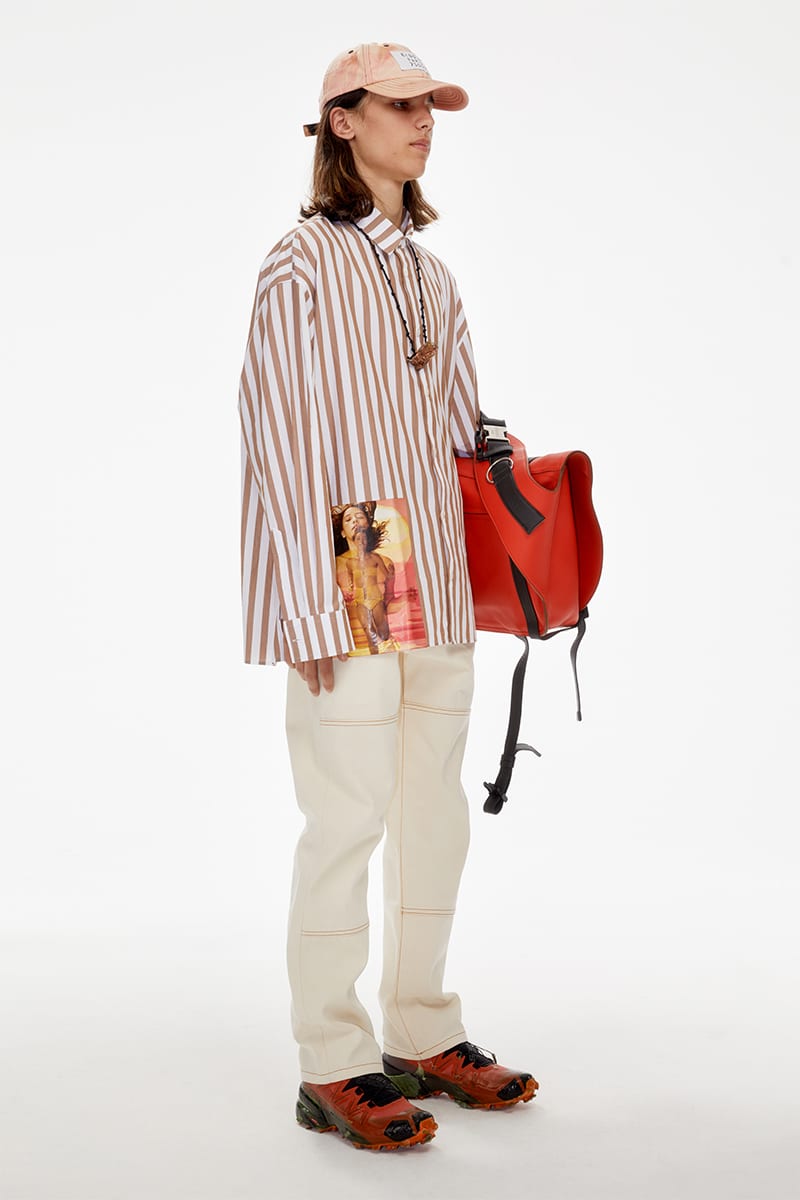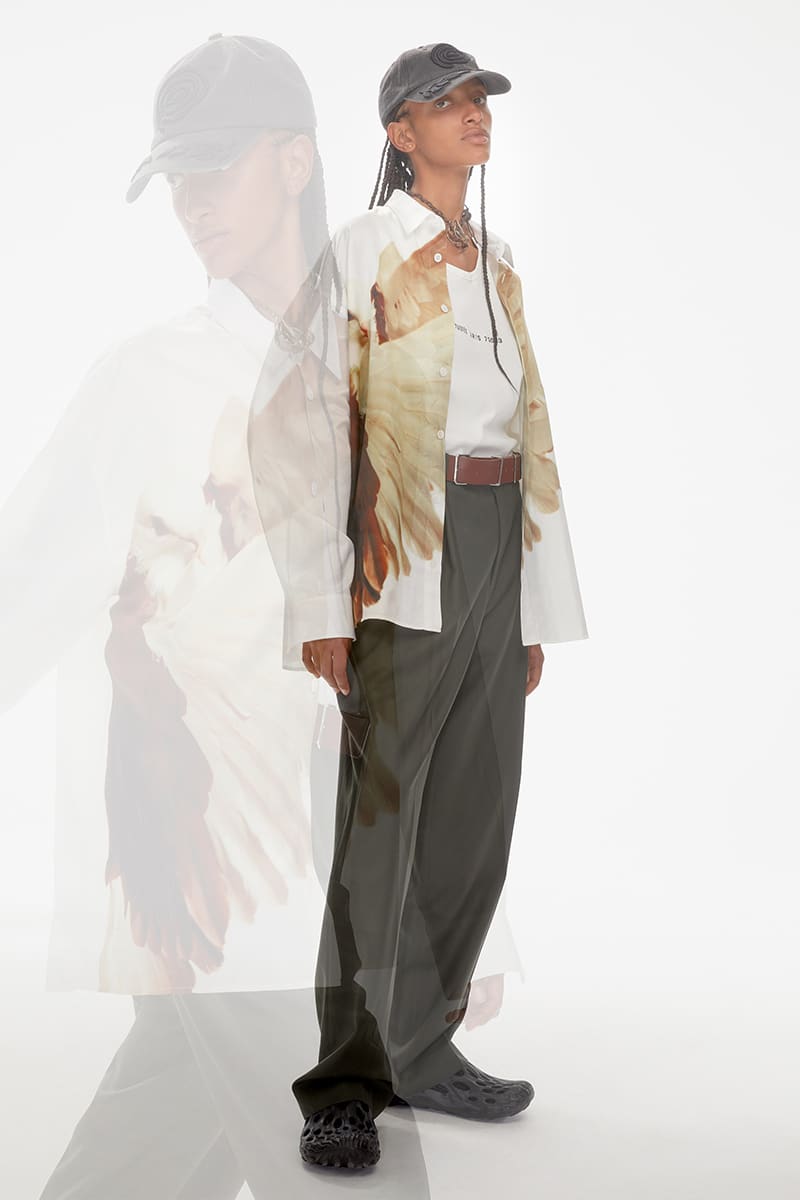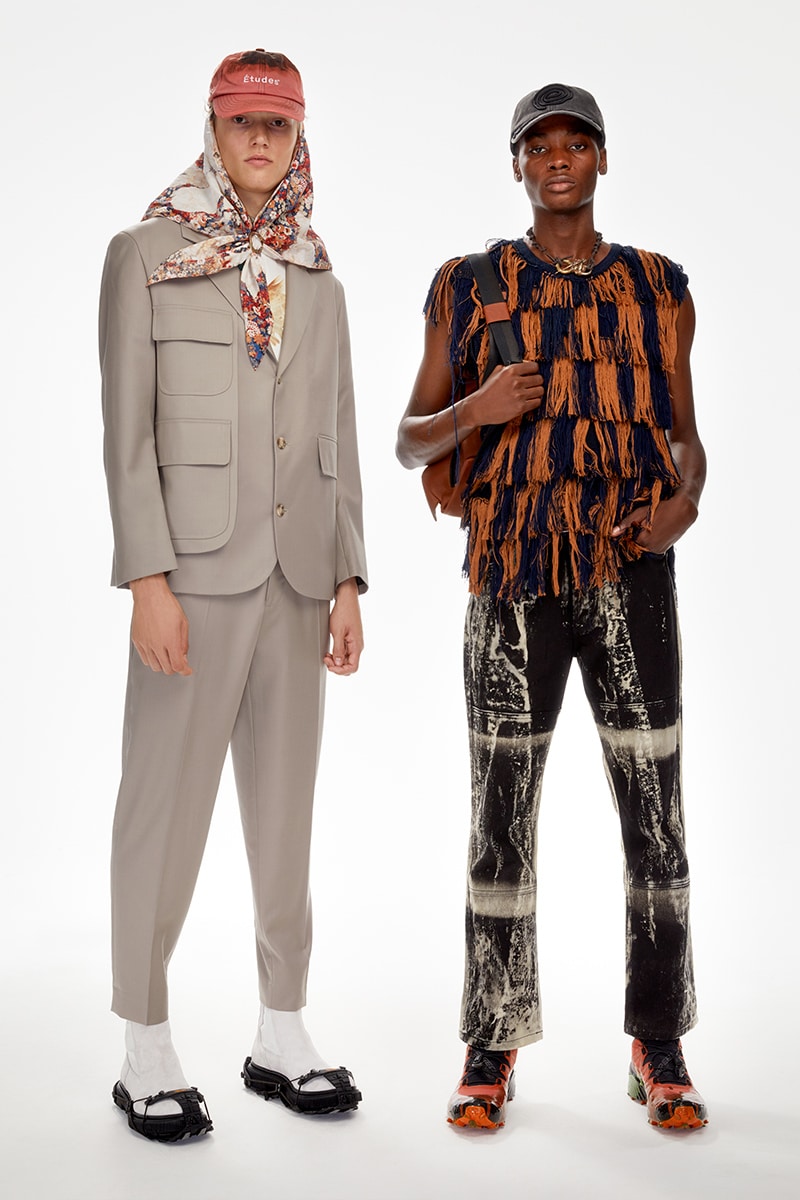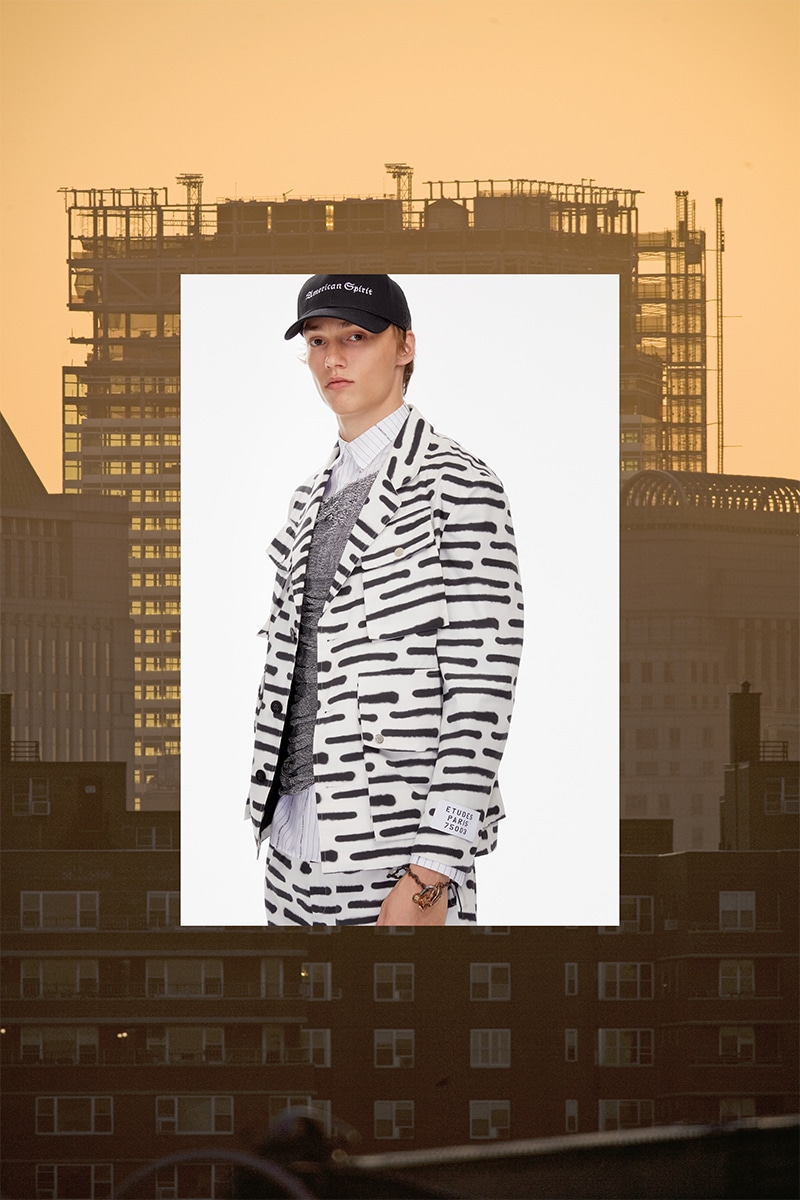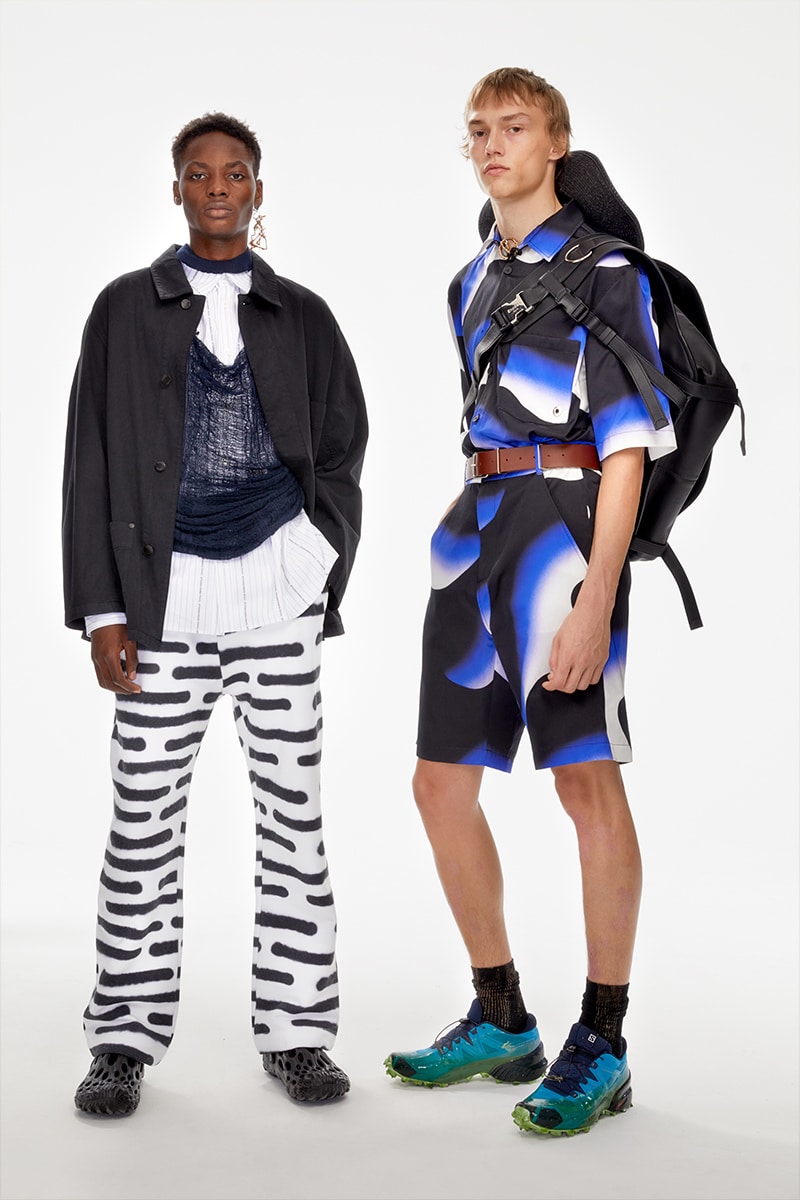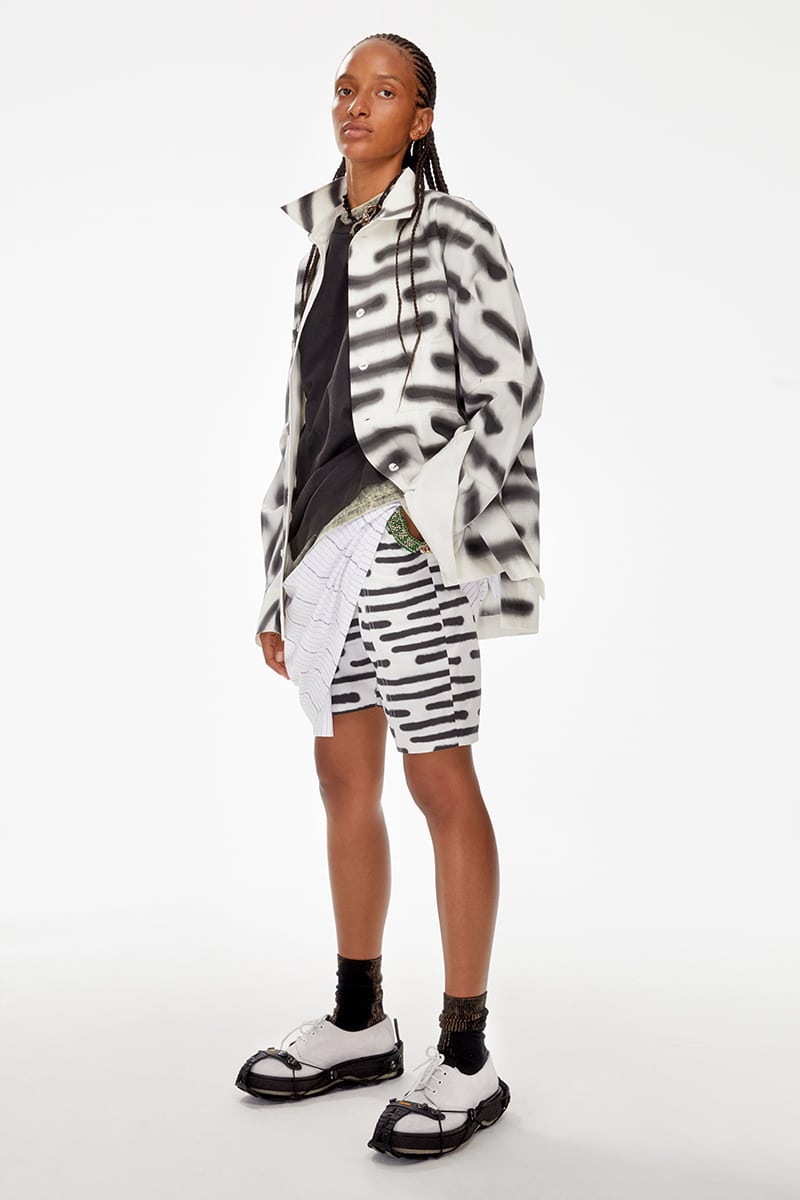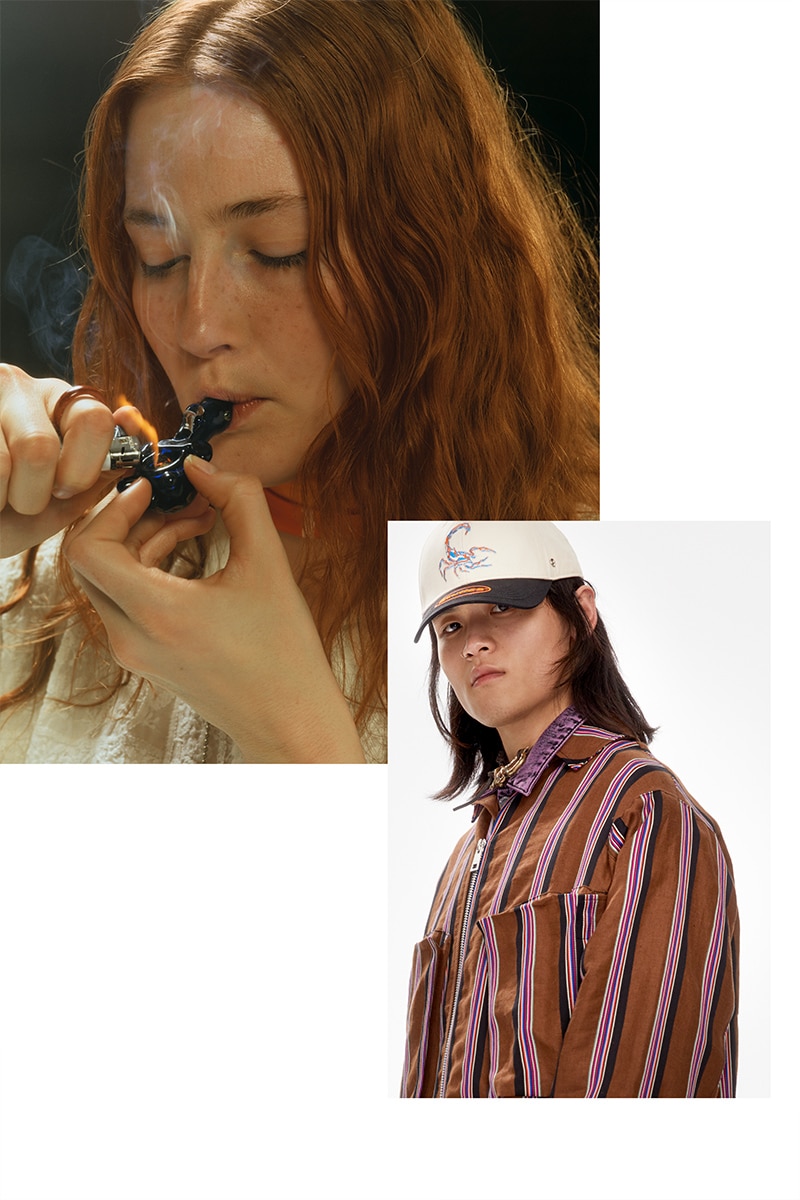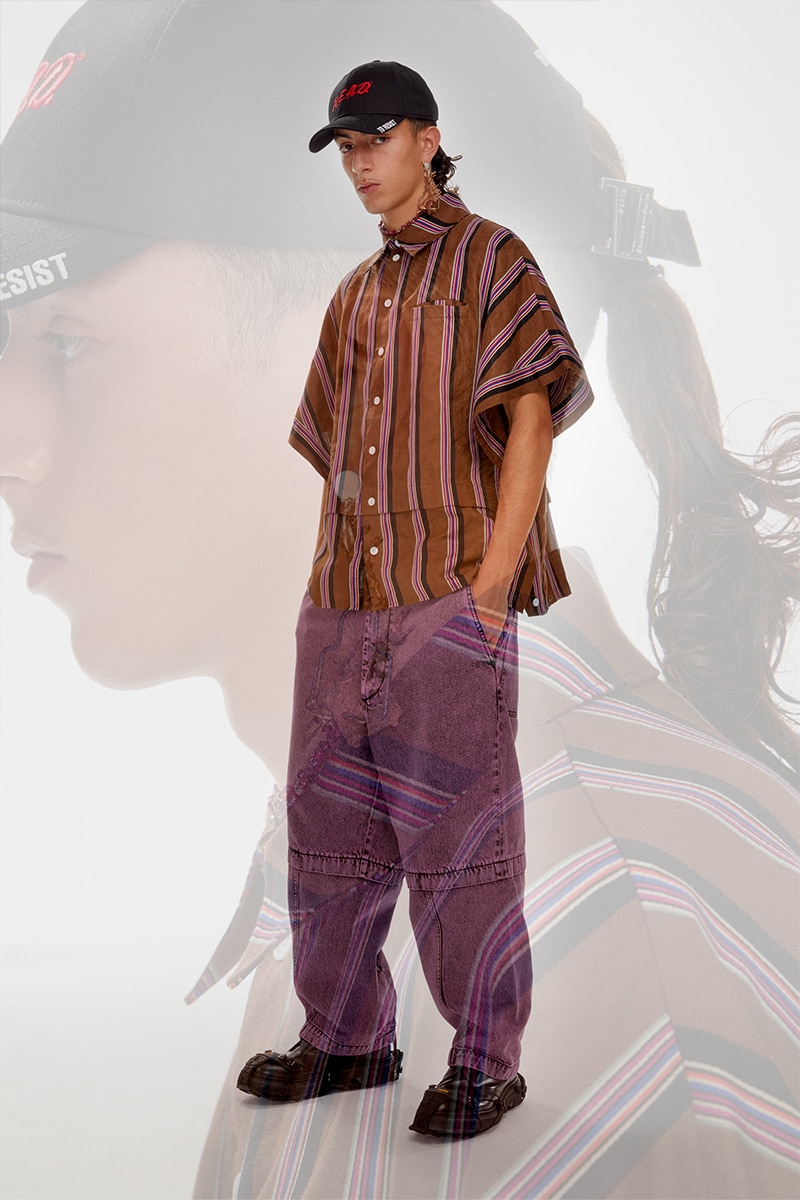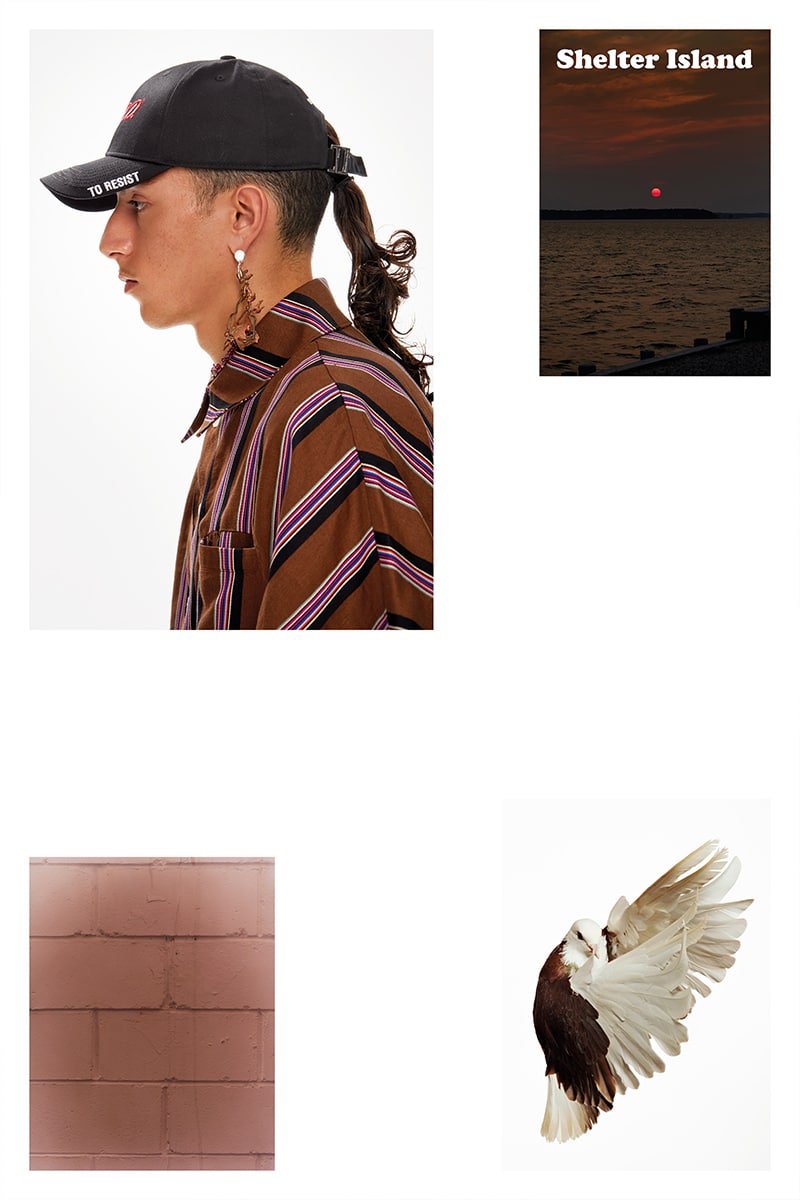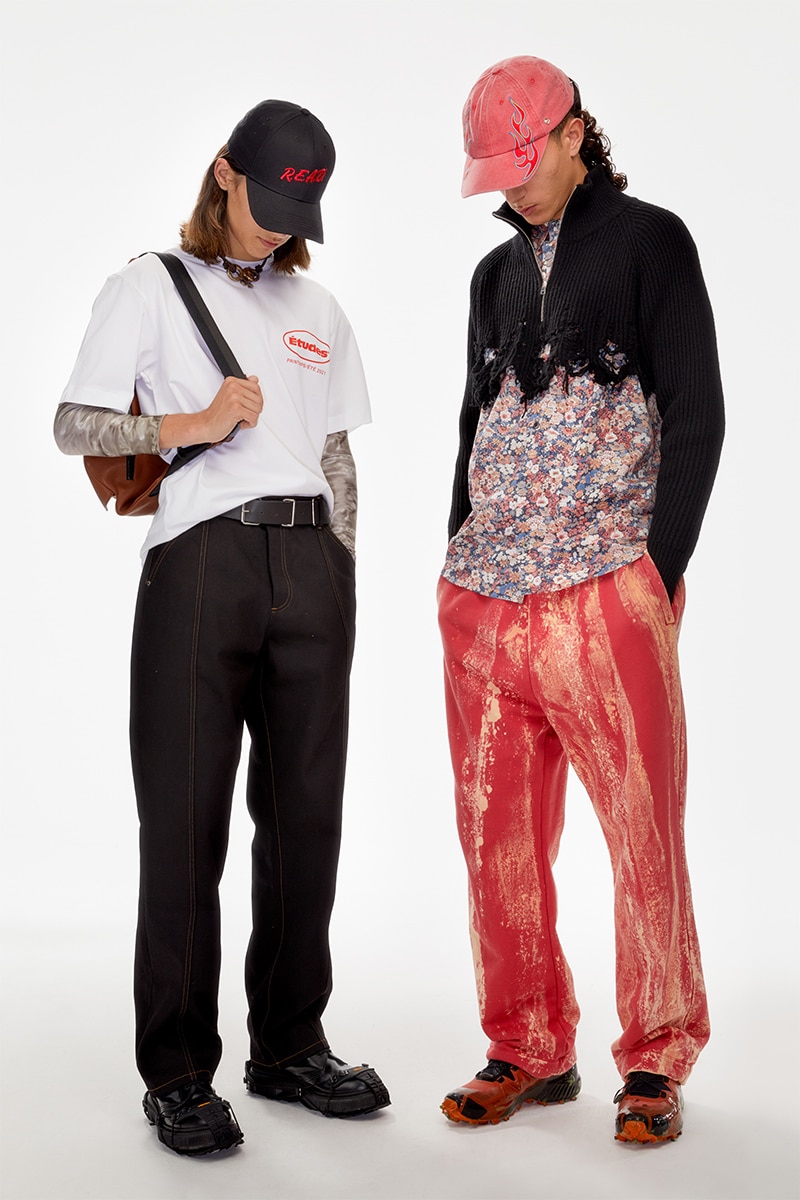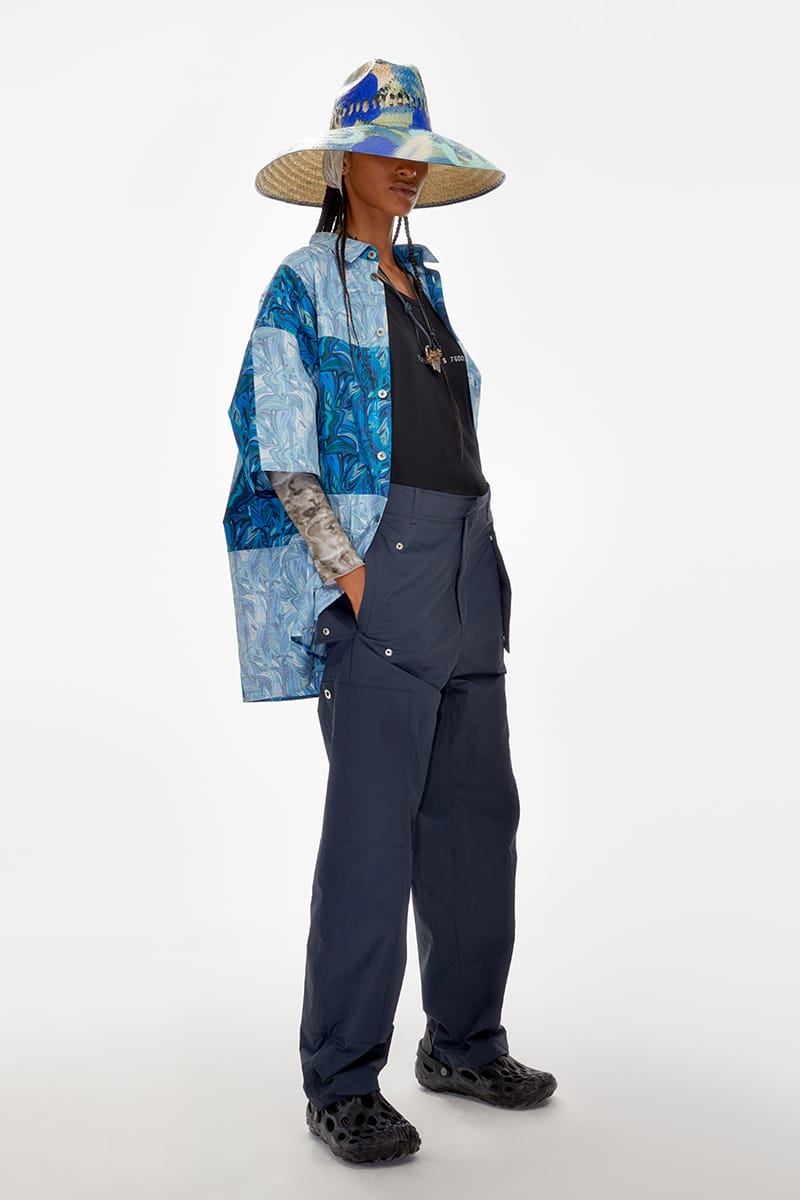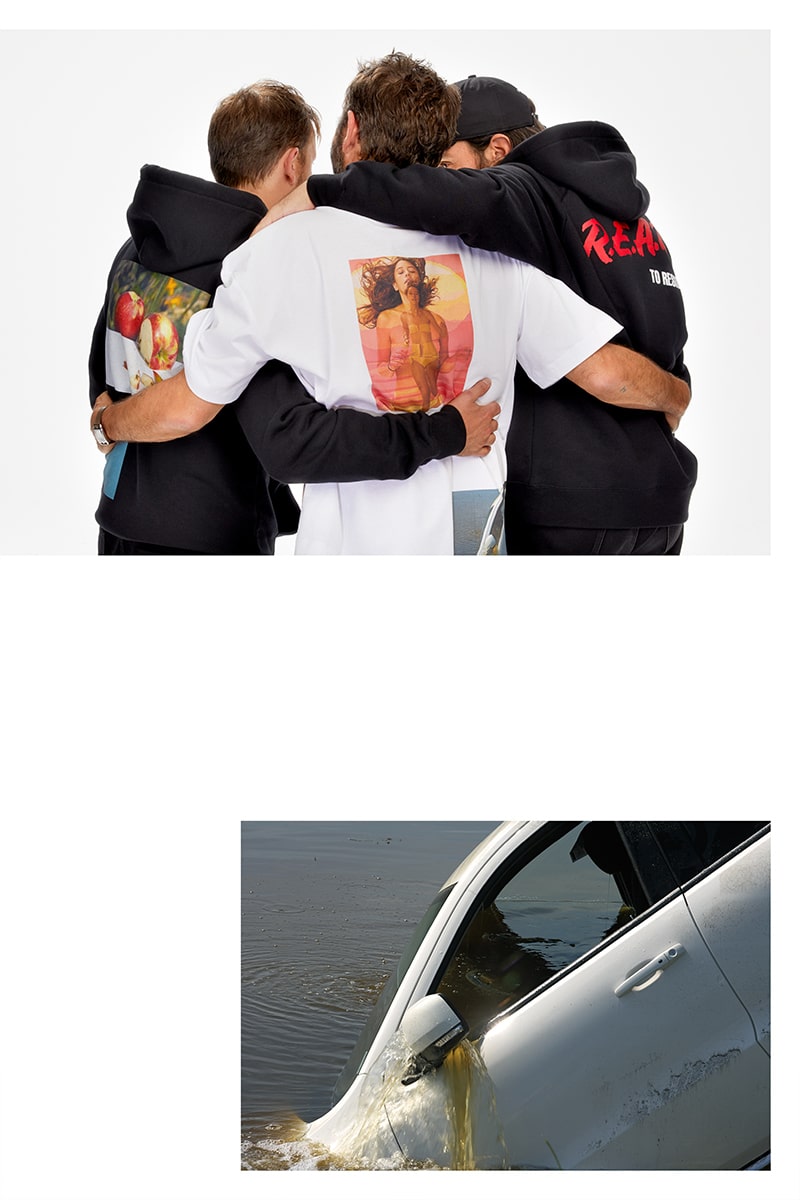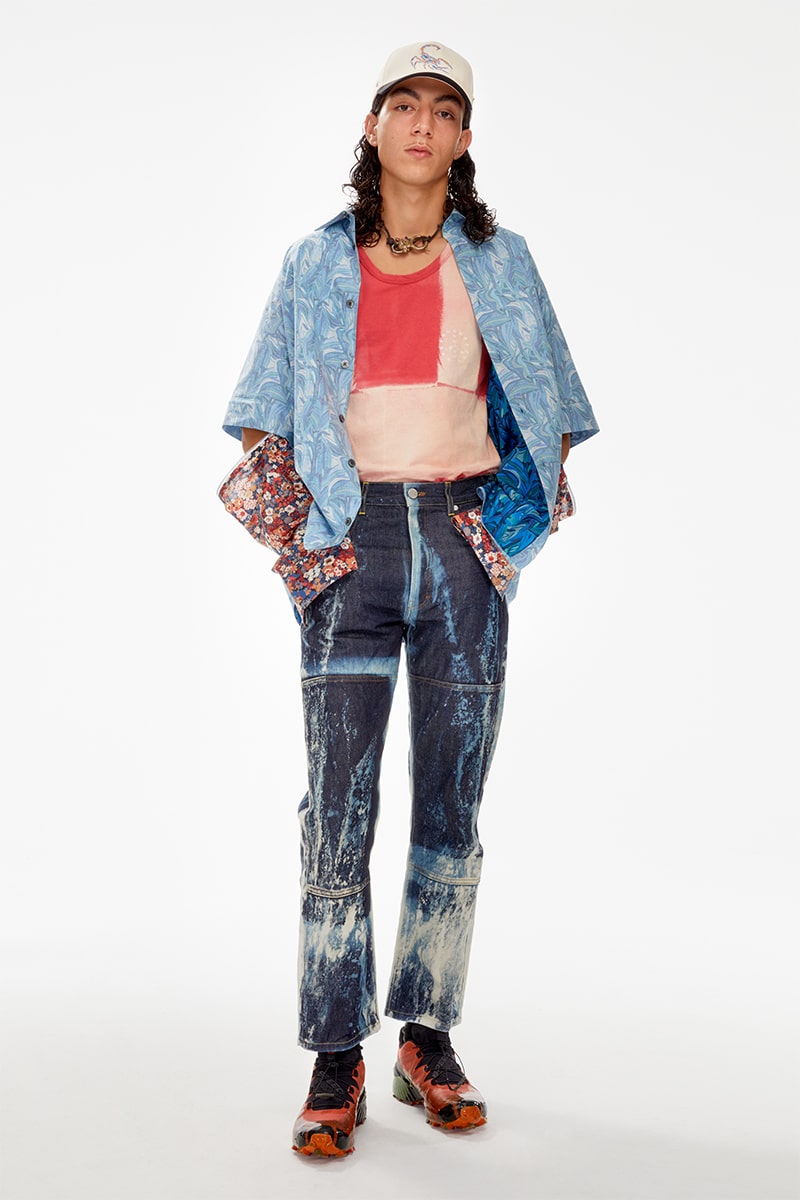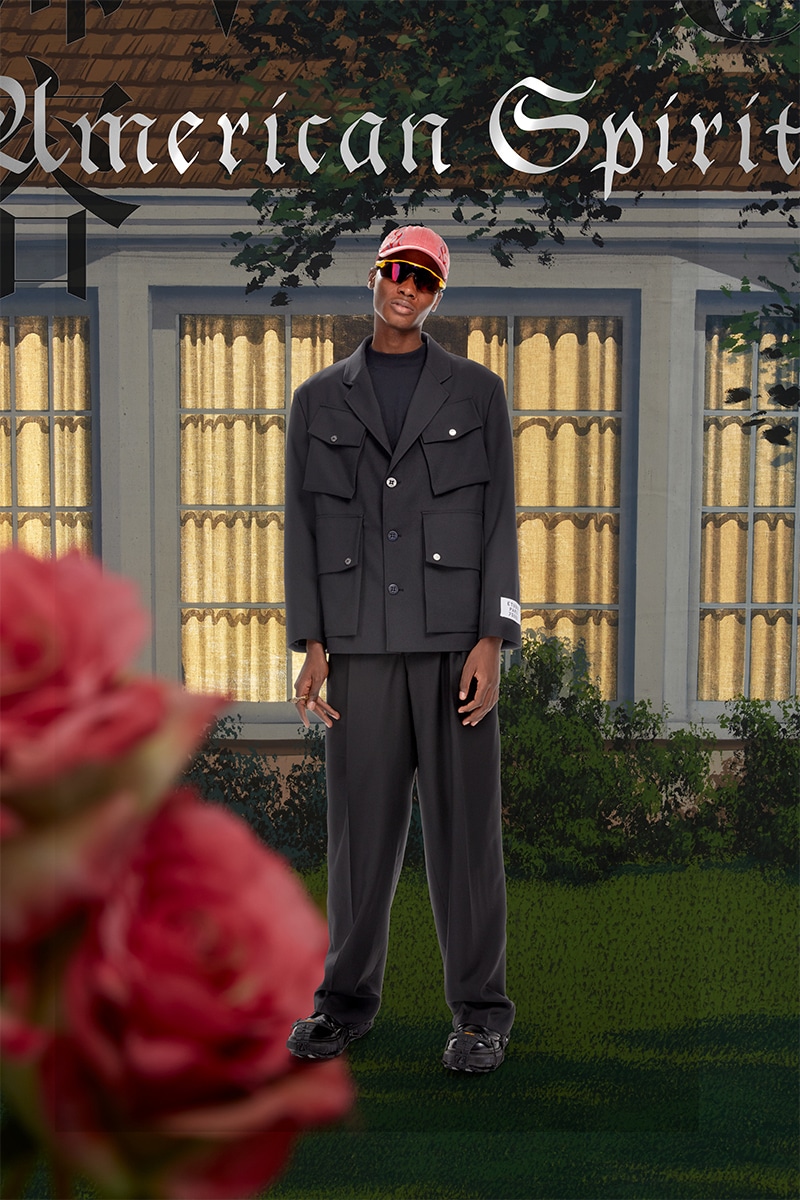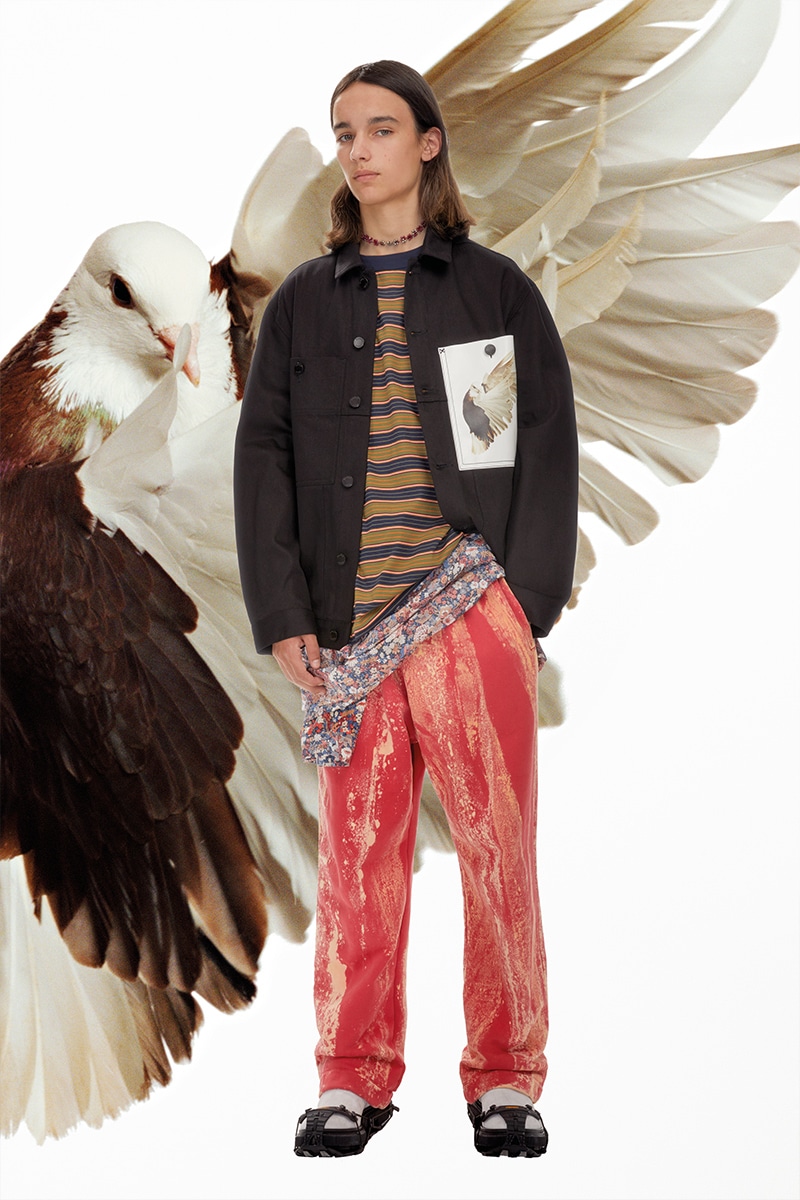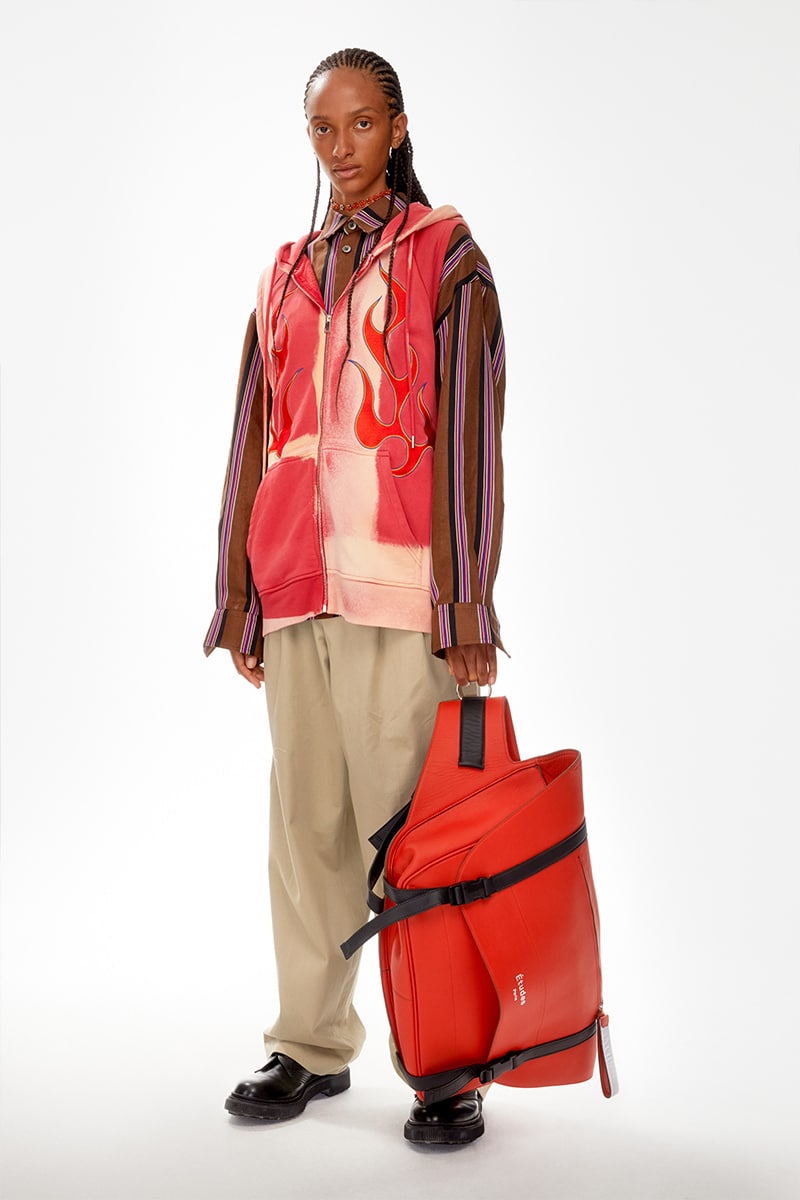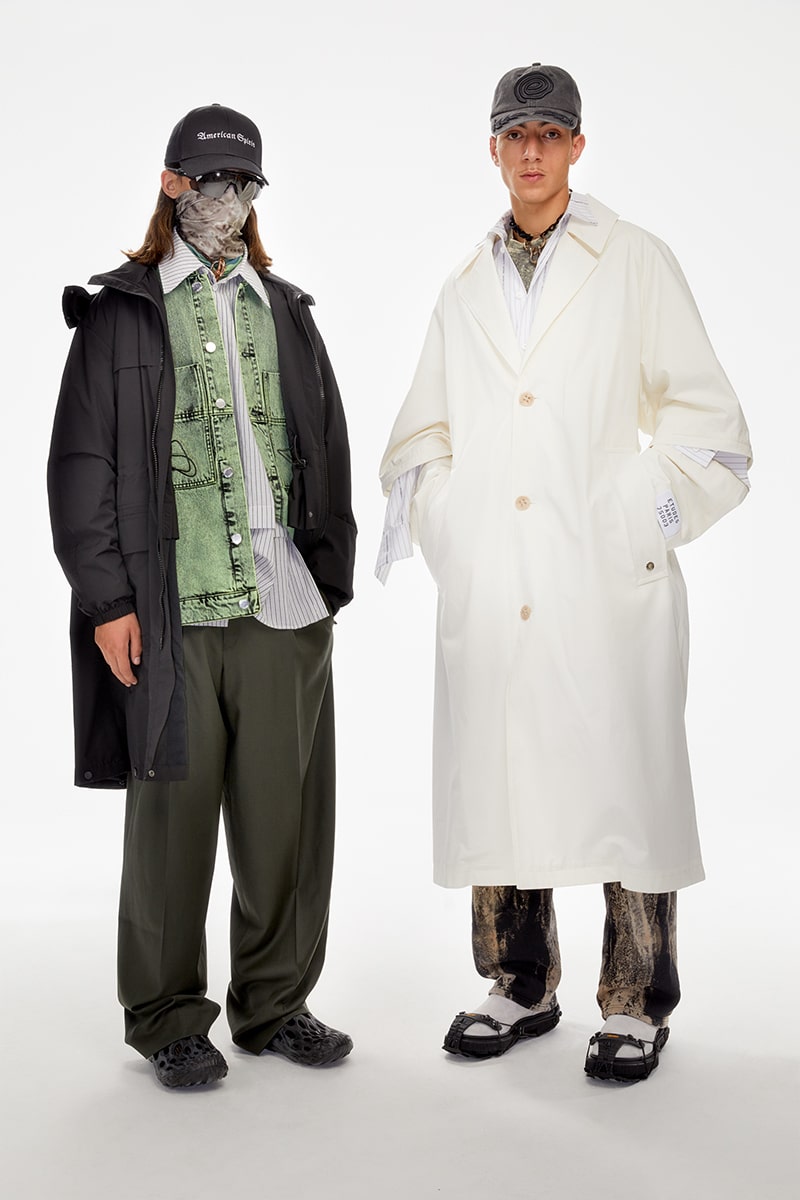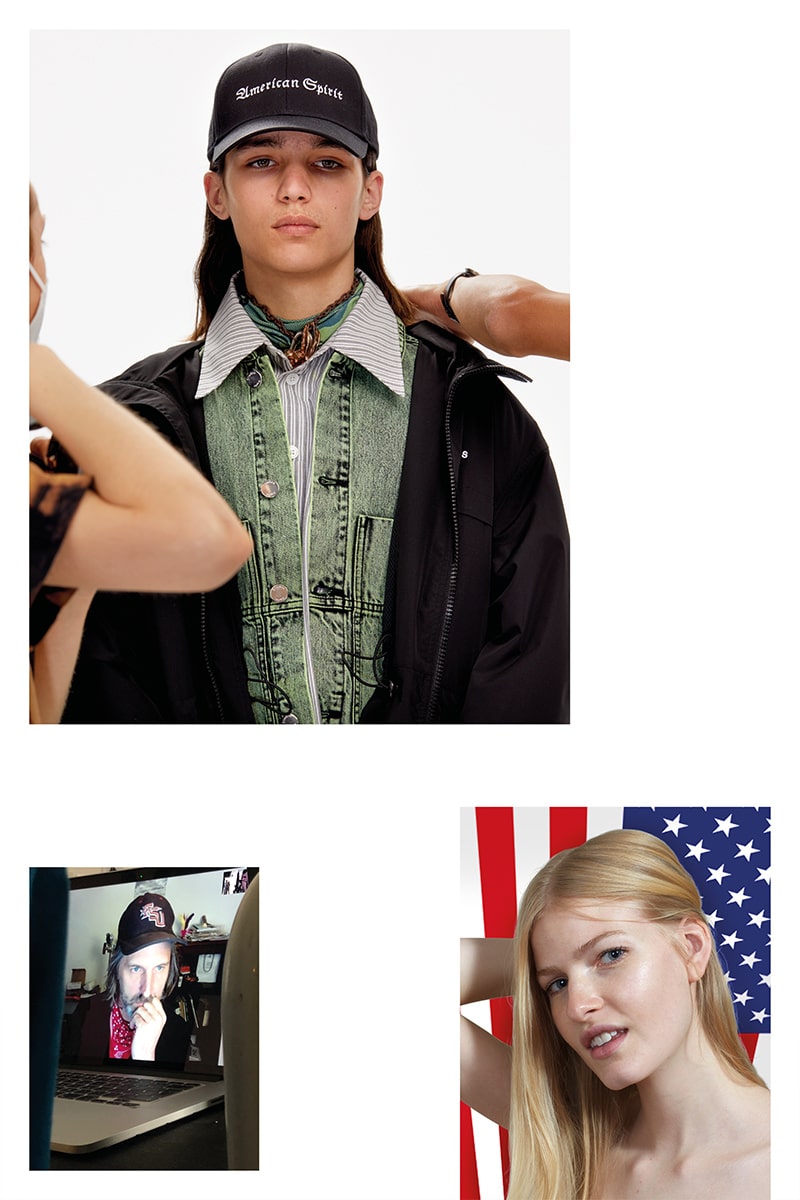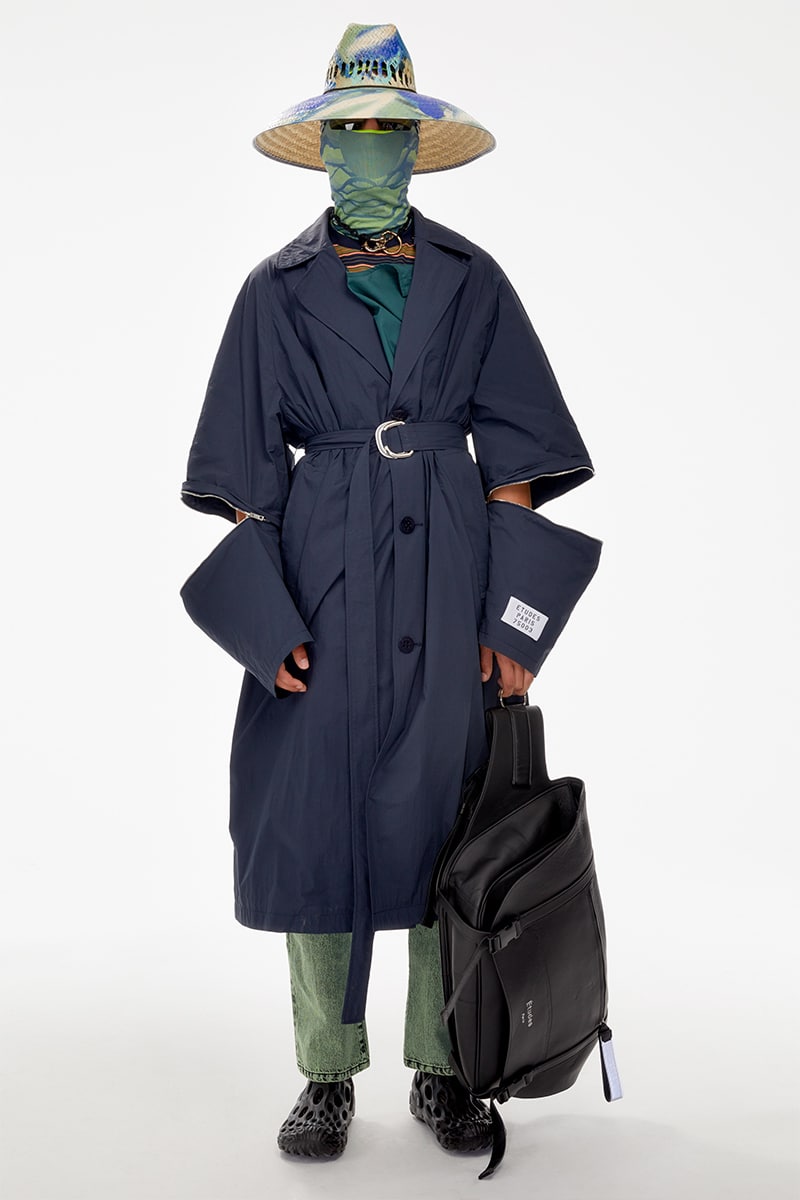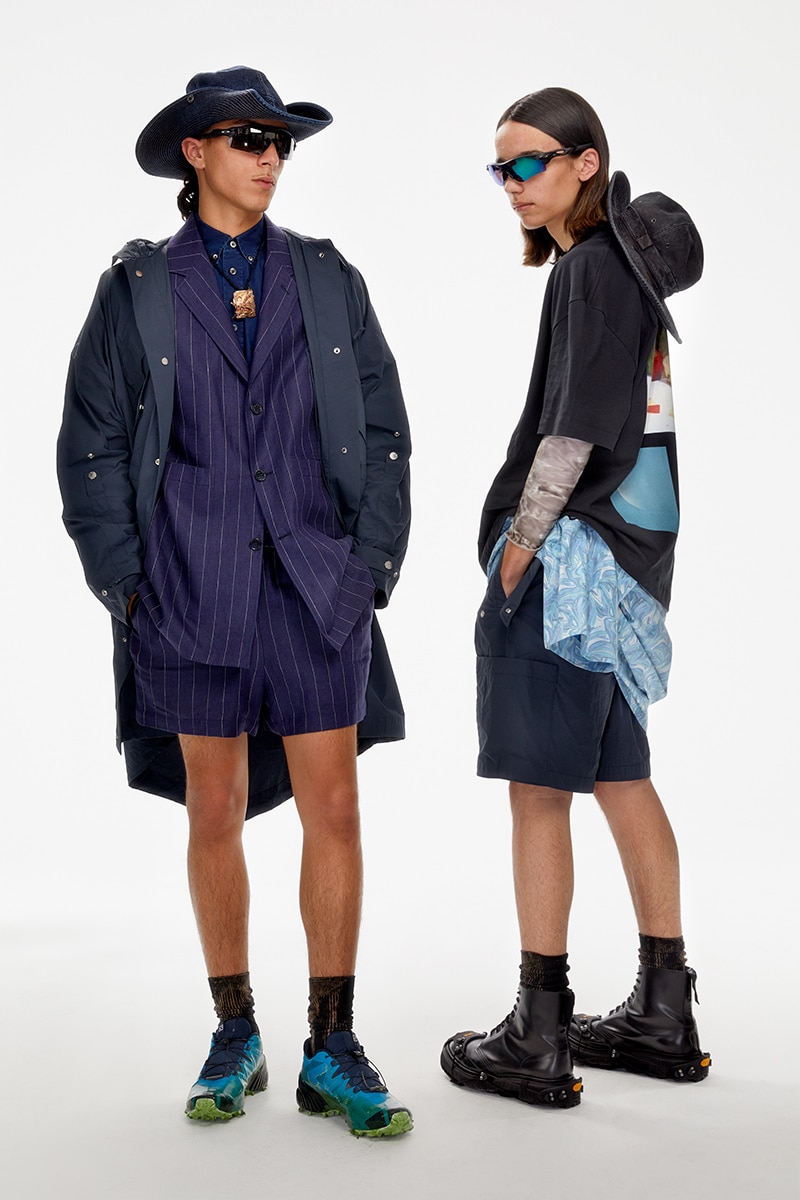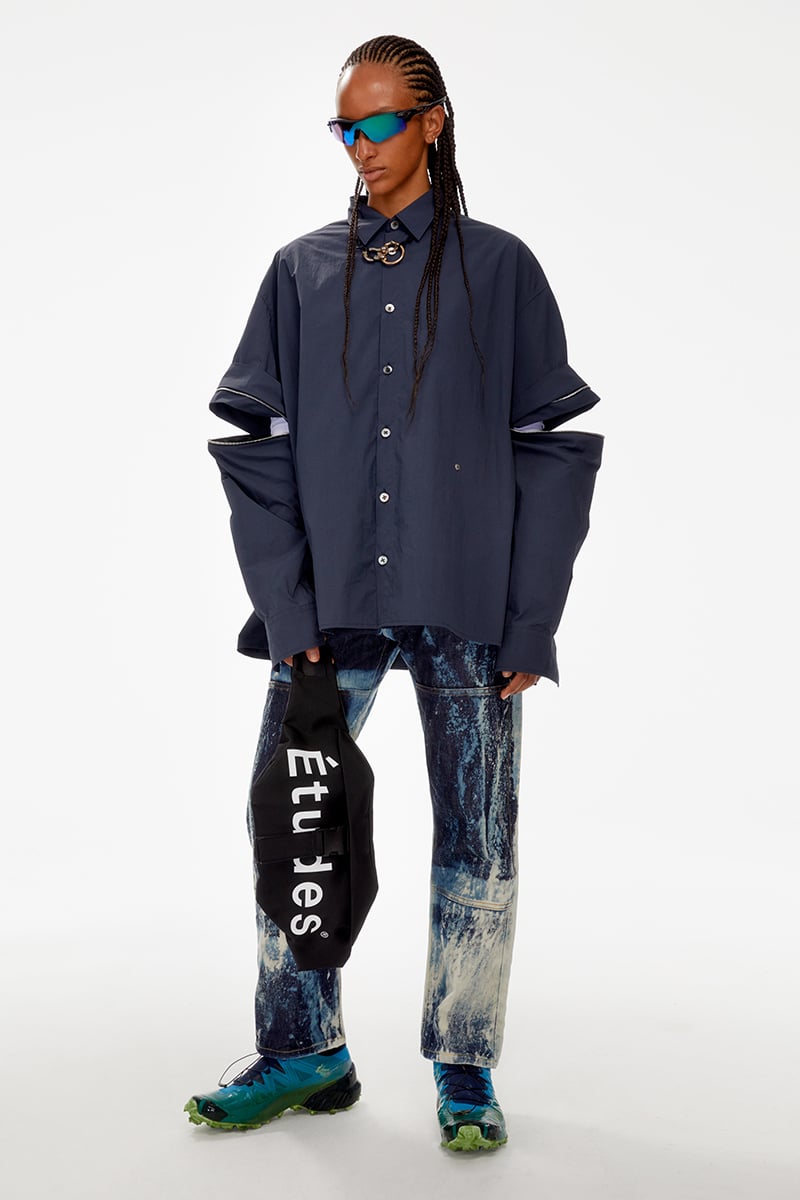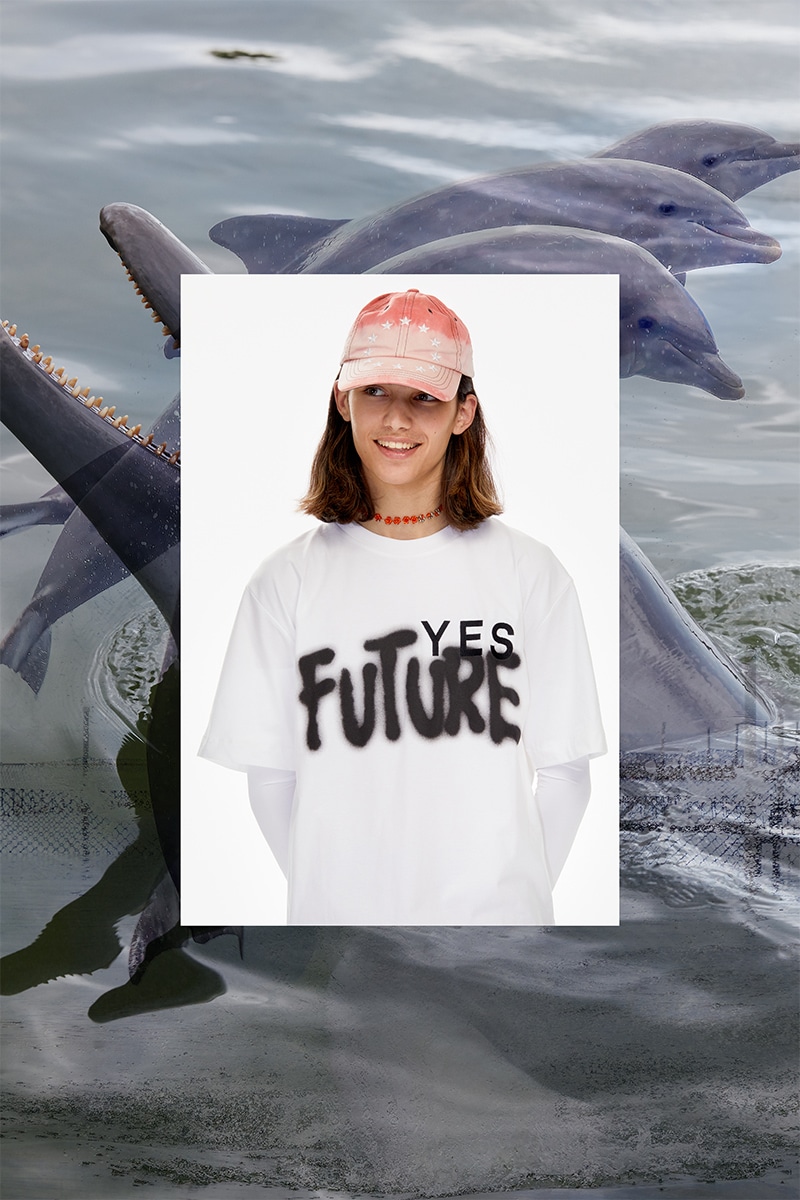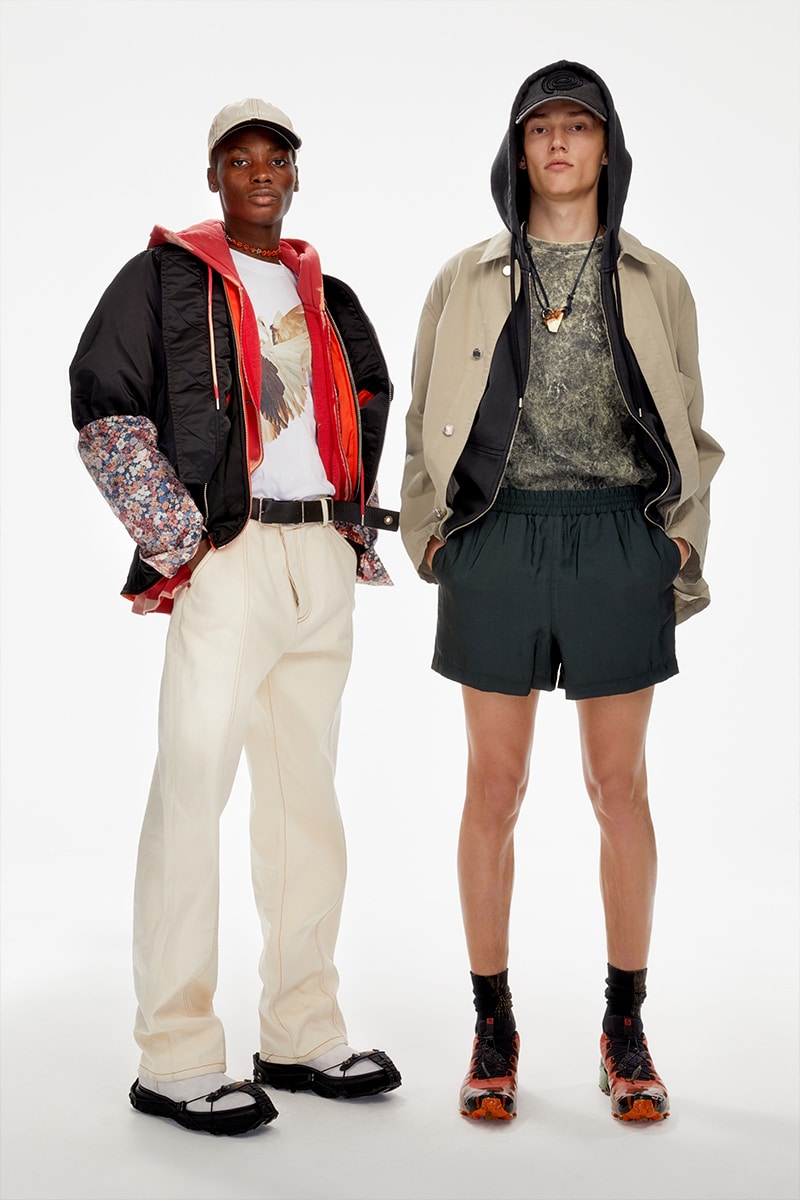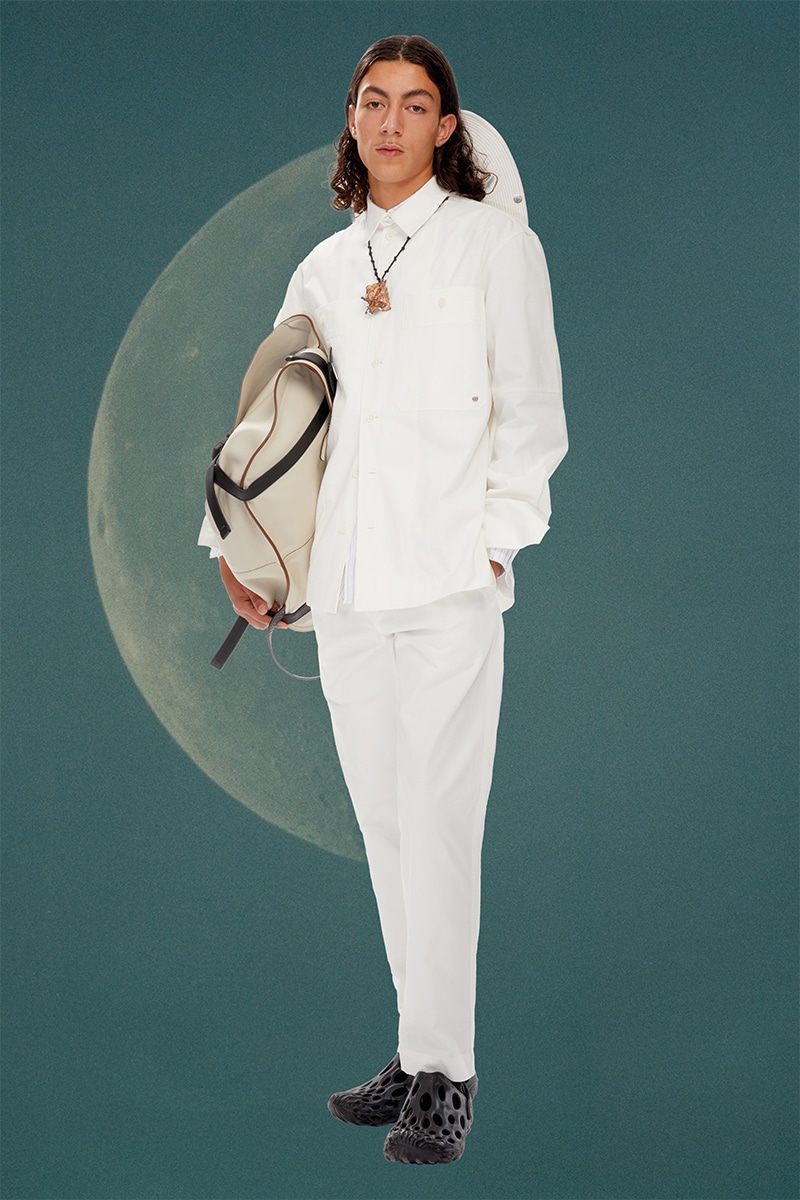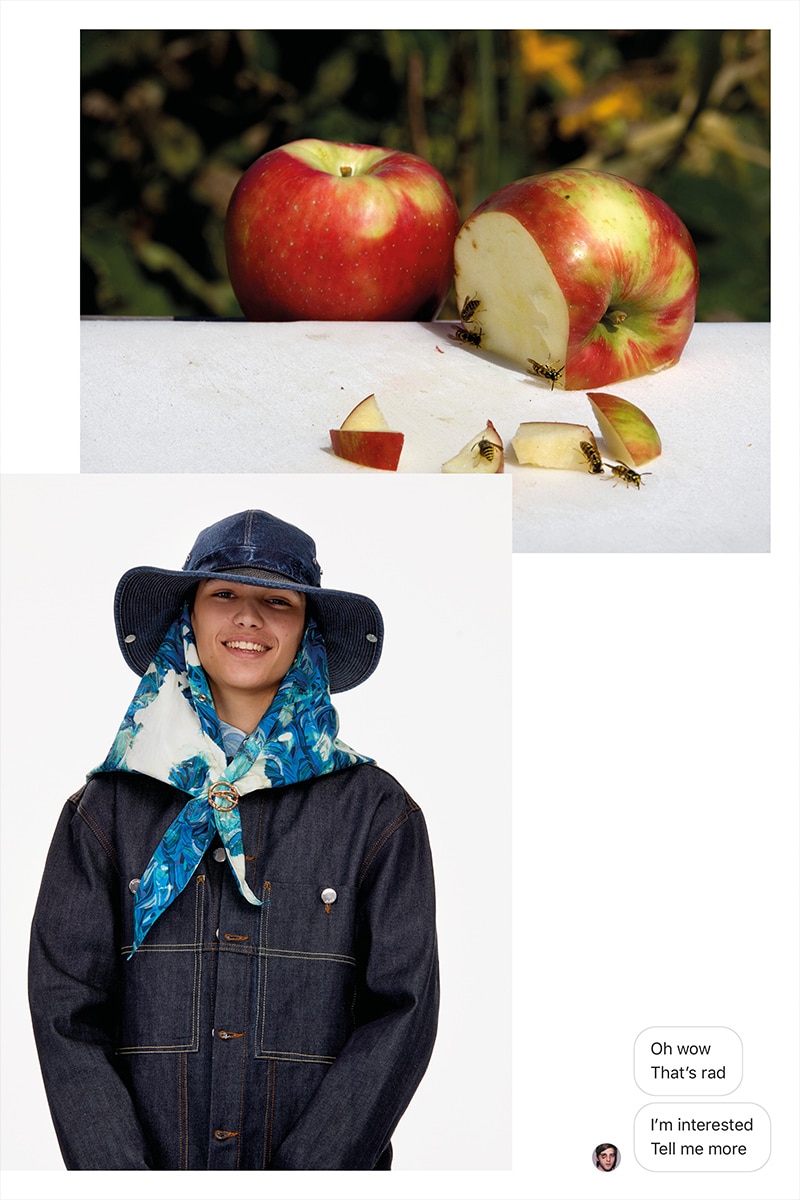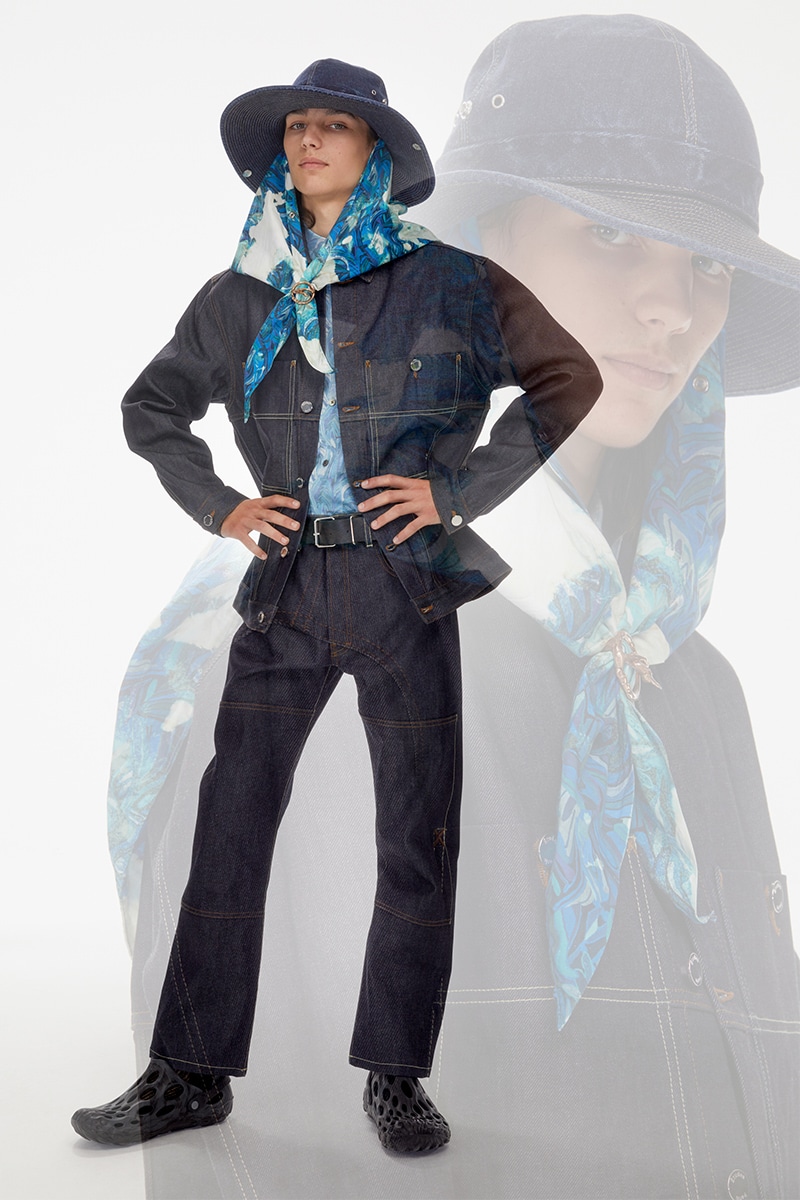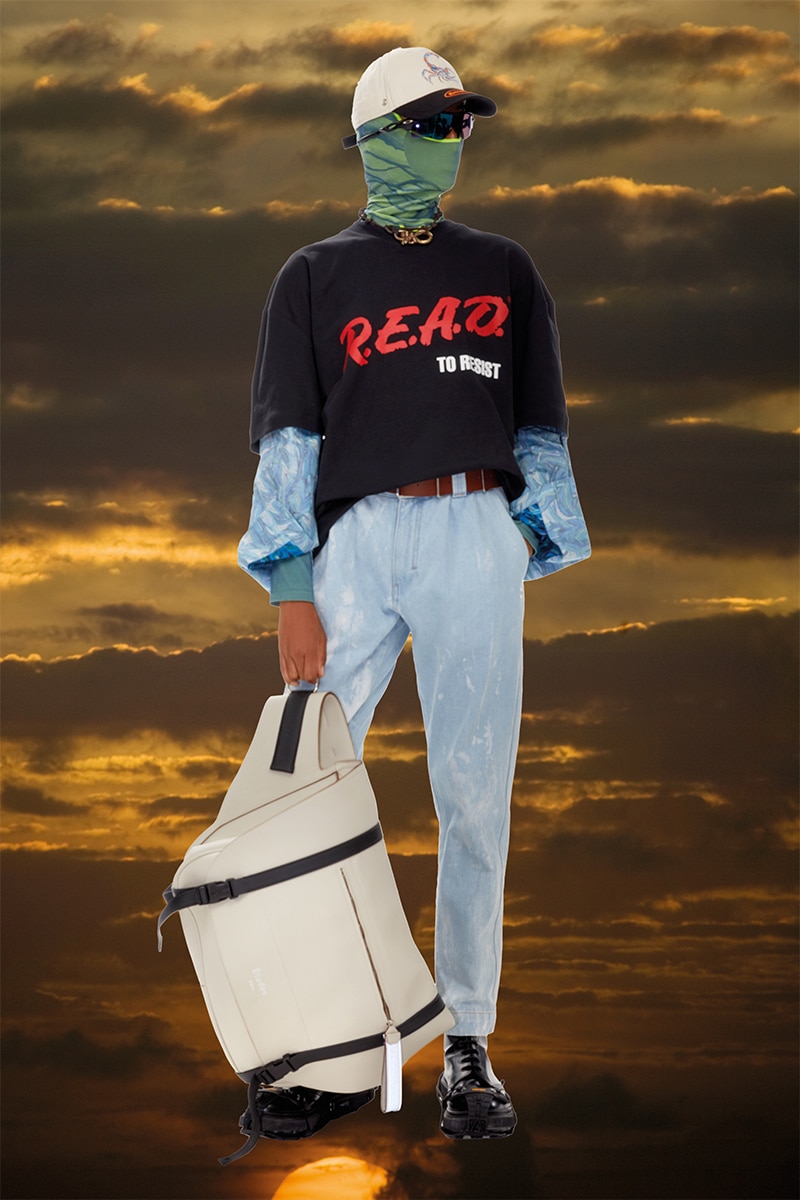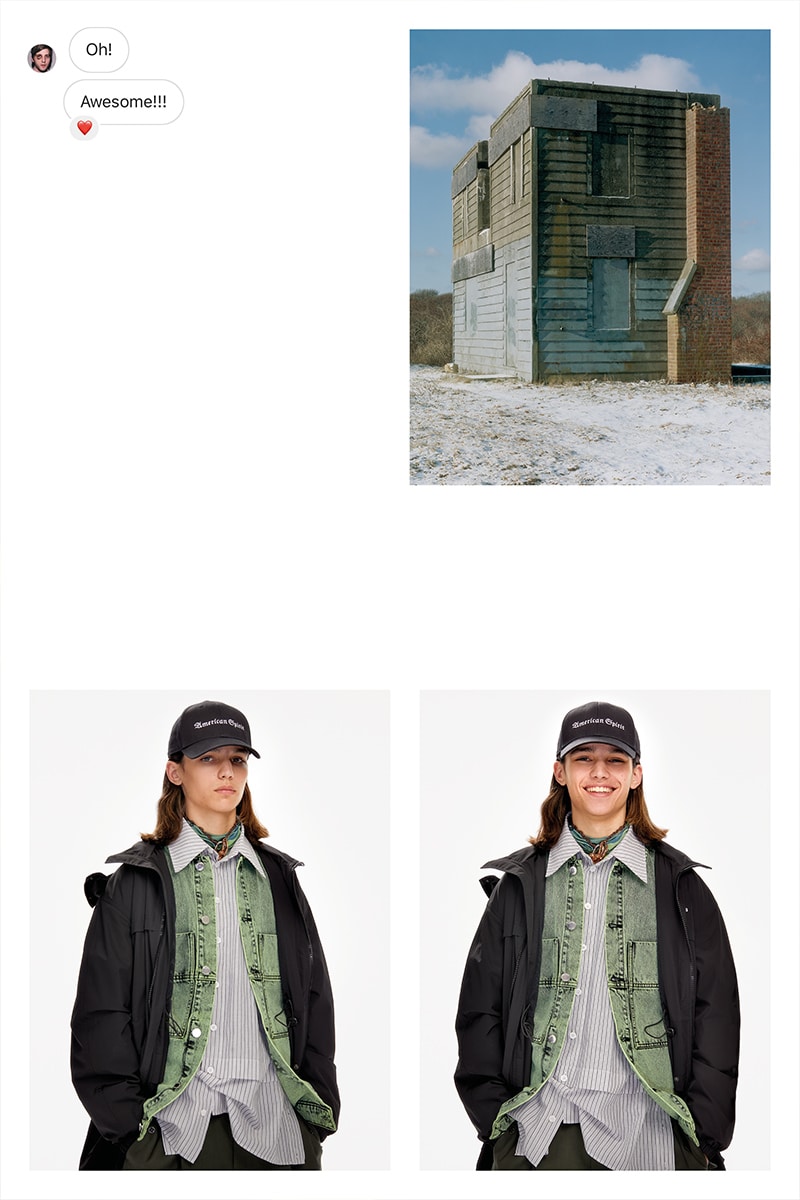 Études showed its Spring/Summer 2021 collection during the Digital Paris Menswear Fashion Week. Roe Ethridge, who's also part of the collection thanks to a collaboration, has directed the lookbook, shot in a Paris studio from his New York City base home, echoing the France / U.S. correspondence that drove the collection. In the vein of his own artistic practice, still-life imagery transports the silhouettes into hyperreal territories, via the use of overlays and chroma key compositing.
Entitled 'Yes Future', the collection by Aurélien Arbet, Jérémie Egry, and José Lamali is an optimistic deep dive – a challenge to negativity and an interrogation of the tropes of American menswear from the desert and the mountains to the sea. Ethridge's iconography is salient – from the iconic Pigeon (2001) to newer works like Apple Bees and Rockaways (Dawn Patrol) depicting cut fruit, sunrises, and surf breaks – and their placement not only frames Ethridge's work as subplots but employs his practice of layout, furthering the dialogue of his images over button-down shirts, jersey hoodies, and oversized tees.
The video brings the looks back to where they were conceived, since it has been shot in the streets of the 20th arrondissement of Paris surrounding Études' creative studio. An uninterrupted sequence follows the models wandering and passing each other, dispersed in the usual activity of the city.