The official calendars for London and Milan Fashion Week are out, but there was one missing, and we're sure you know what it is. Yes, you do. You've got it right. Paris was the one that was missing, and today, Tuesday 23rd May, it's out and ready to be analysed in detail, and consequently to discover which fashion houses and designers, both established and emerging, will soon be presenting their proposals in the French capital.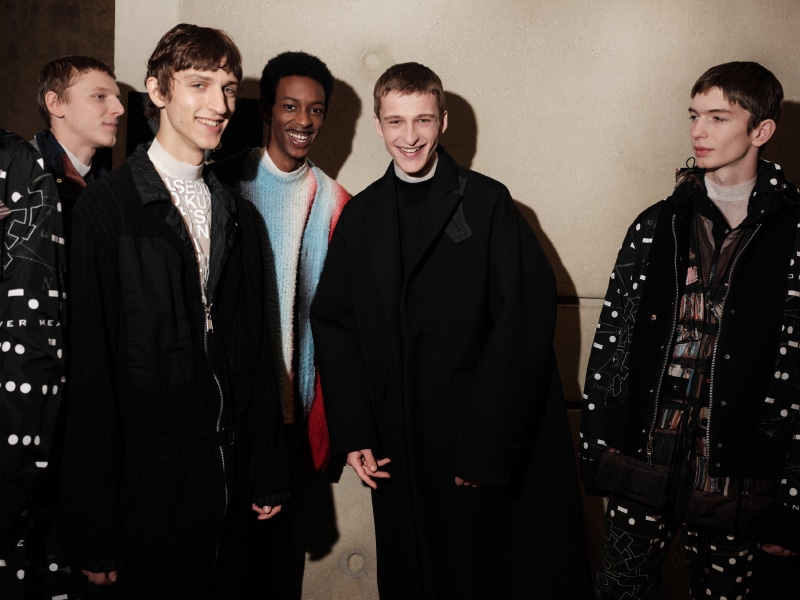 Sacai FW23 Backstage by Marc Medina
Paris Fashion Week will take place from 20th to 25th June, with no less than 80 brands taking part, of which 42 will hold their catwalk show, while the remaining 38 have opted to unveil their collections in presentation format. And don't worry, because in case you can't attend any of them, they will all be streamed on the Paris Fashion Week® platform.
Louis Vuitton, Givenchy, Dior Homme, Loewe, Kenzo, Comme des Garçons Homme Plus, Issey Miyake or Rick Owens will be in Paris (another edition) representing the concept of what we all understand as a fashion house. But, as you well know, the PFW calendar is not only made up of luxury brands but also of many emerging and non-emerging brands and designers, who mark the present of the industry. Some of them are Ludovic de Saint Sernin (in charge of closing fashion week), Kiko Kostadinov, Wales Bonner, Marine Serre, Lazoschmidl, Wooyoungmi, Doublet, Koché or Botter among many others.
Ready to see what the designers have to offer? Find out all about the calendar of the next edition of the Paris Menswear Fashion Week by clicking here.