An extraordinary partnership continues to unfold as Dr. Martens and A-COLD-WALL* present their latest pinnacle of innovation, showcasing the profound design language that has epitomized their collaboration since their initial union in 2020.
Immersed in the world of precision, a monochromatic realm of darkness emerges, underpinned by a rock-solid foundation. For three remarkable years, the capsule collections by Dr. Martens and A-COLD-WALL* have forged an unmistakable design legacy. Embracing brutalist interpretations of utilitarian silhouettes, infused with an architectural austerity that reflects the gritty roots of ACW* founder Samuel Ross's upbringing in the British working class. This newest chapter stays true to this artistic heritage. Revitalizing a silhouette initially introduced during AW21, the collaboration breathes new life into it by pairing it with a supple leather that defies expectations, contrasting elegantly with the sharp, molded edges of the shoe's design.
Introducing the redesigned 1461 shoe, available in two distinct variations: black or gray WP nubuck—a remarkable, water-resistant nubuck with an alluring aged effect. Both options rest upon a raised Bex sole. The gray iteration boasts a translucent Iced sole adorned with ecru stitching, while the black alternative captivates with a smoky sole, accentuated by DM's iconic yellow stitching. This captivating silhouette is punctuated by silver rivet details, while the traditional laces have been replaced by a center zip, featuring an ACW*-branded puller. Adding a touch of artistic flair, the DM signature heel loop exudes ombre tones with vivid yellow lettering.
Stepping into the limelight of the campaign is Jenna Fletcher, a trailblazing furniture tanner and the visionary behind Oswalde—an avant-garde brand revolutionizing the realm of antiques and providing a platform for underrepresented young designers, breaking barriers with style and substance.
Take a look at the collection below: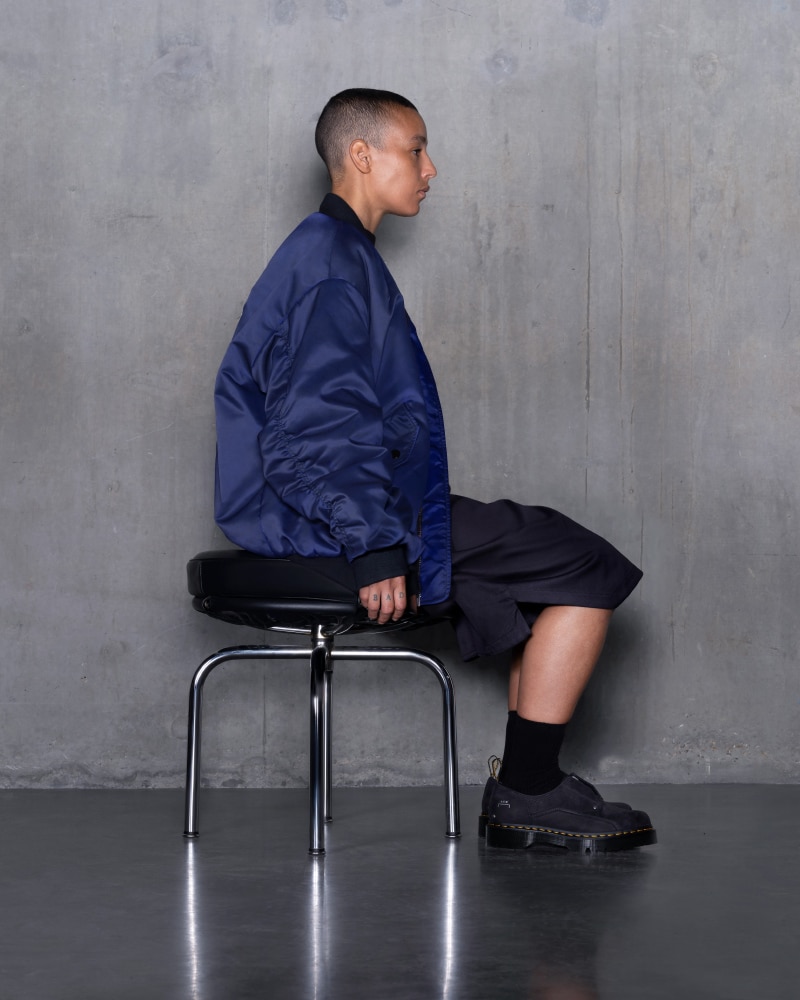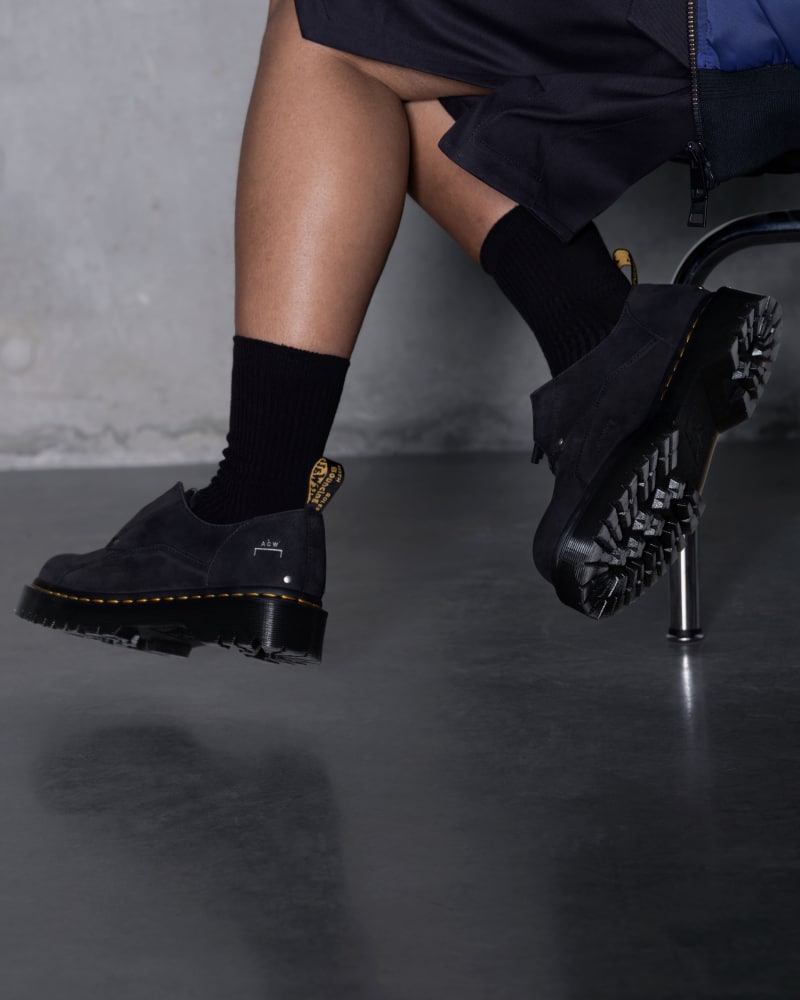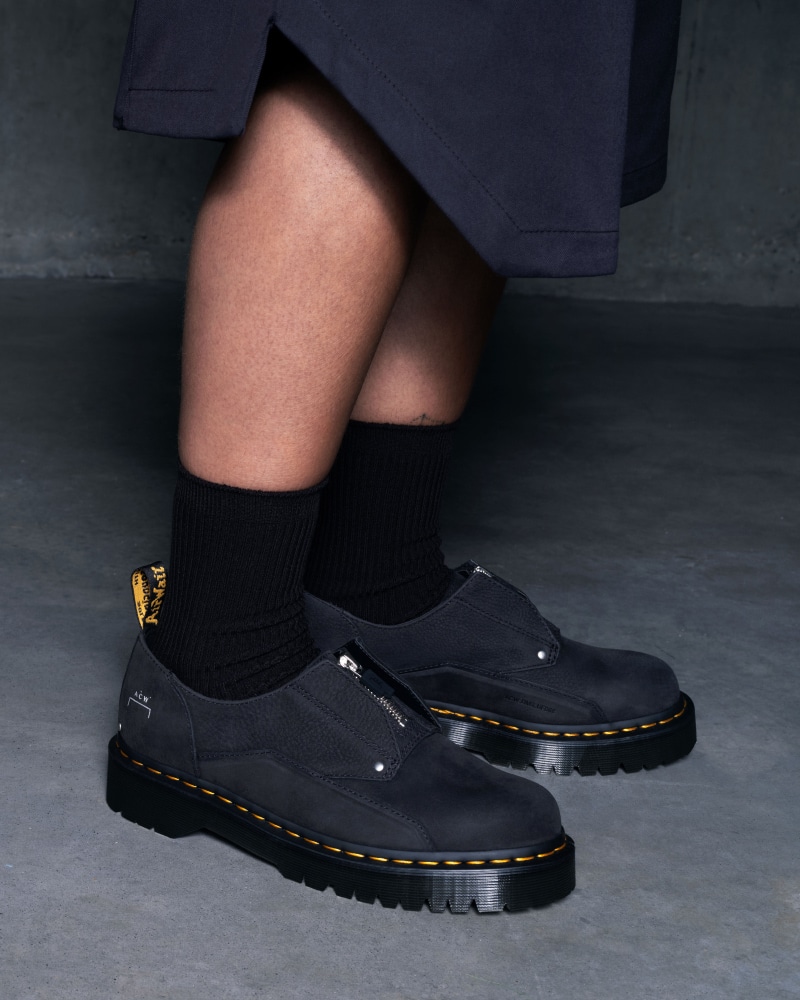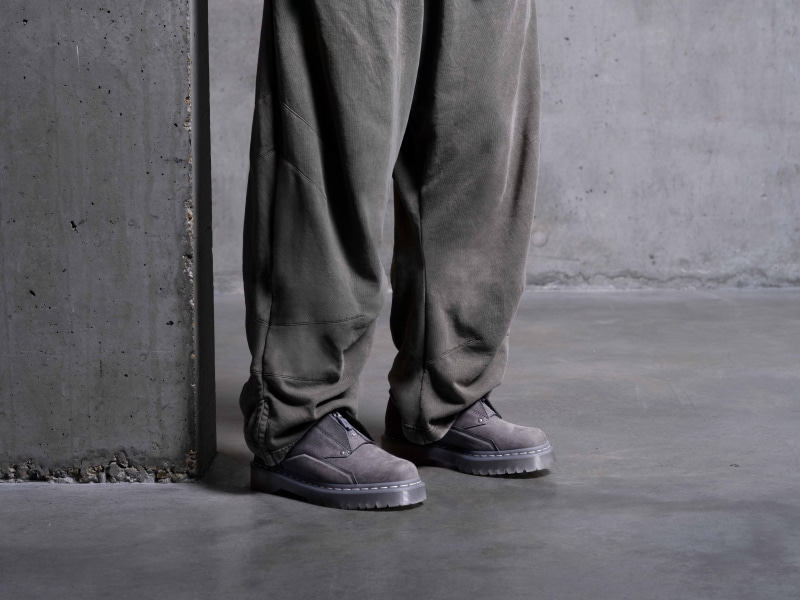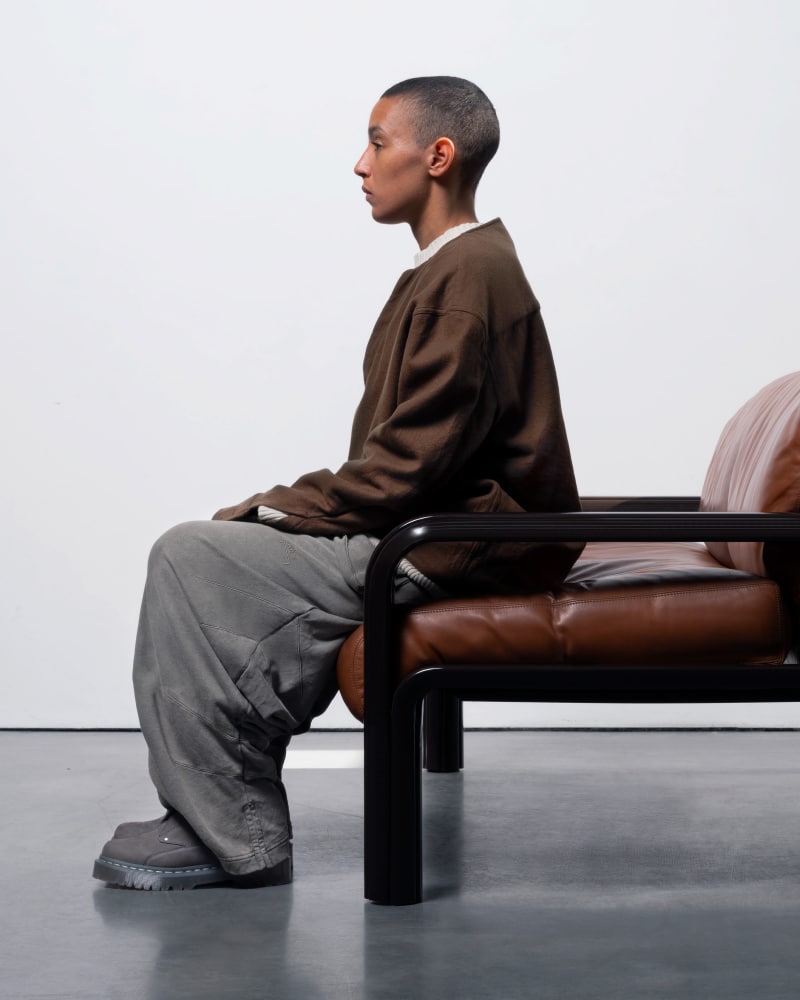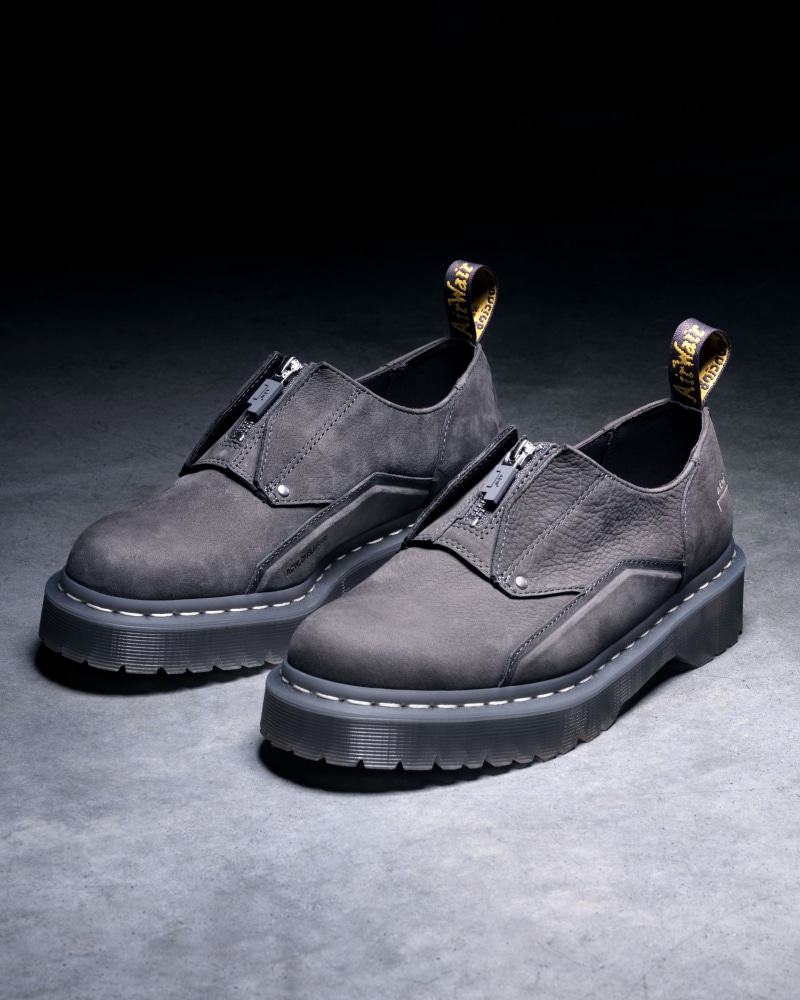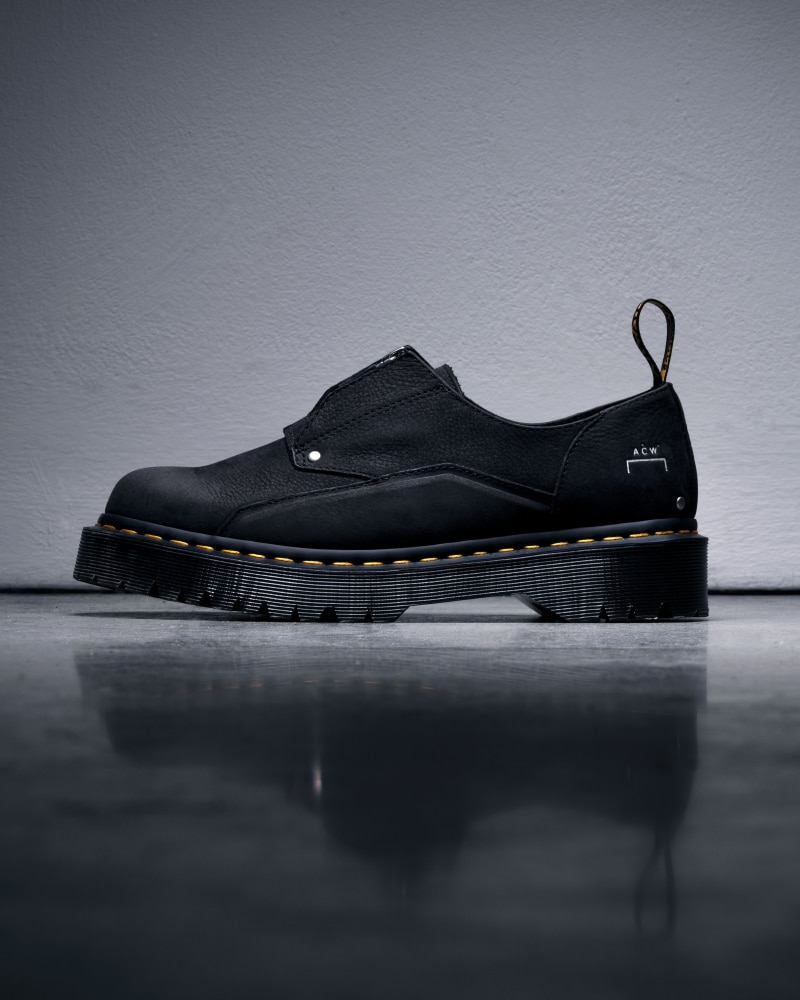 Be prepared to immerse yourself in this extraordinary collaboration. The latest collection will be available at A-COLD-WALL* starting May 25, and at drmartens.com and select partners beginning May 26, 2023. Get ready to embrace the epitome of creative synergy.