Our favorite spot in Barcelona, SVD presents the new Lacoste x Ricky Regal capsule collection with a special setting inspired by the global campaign captured by Harper Smith.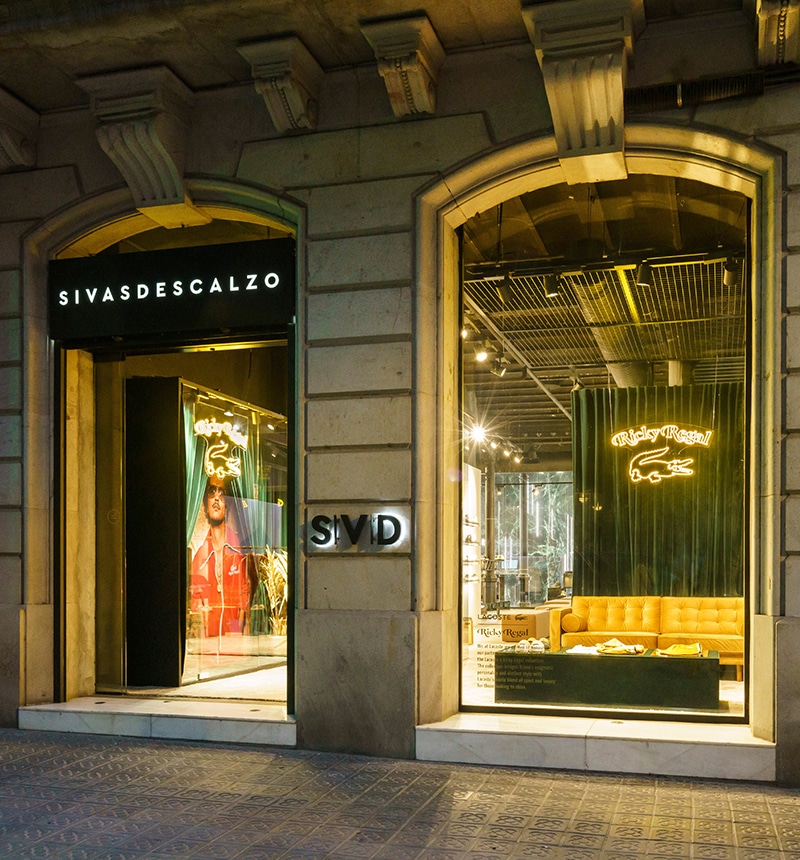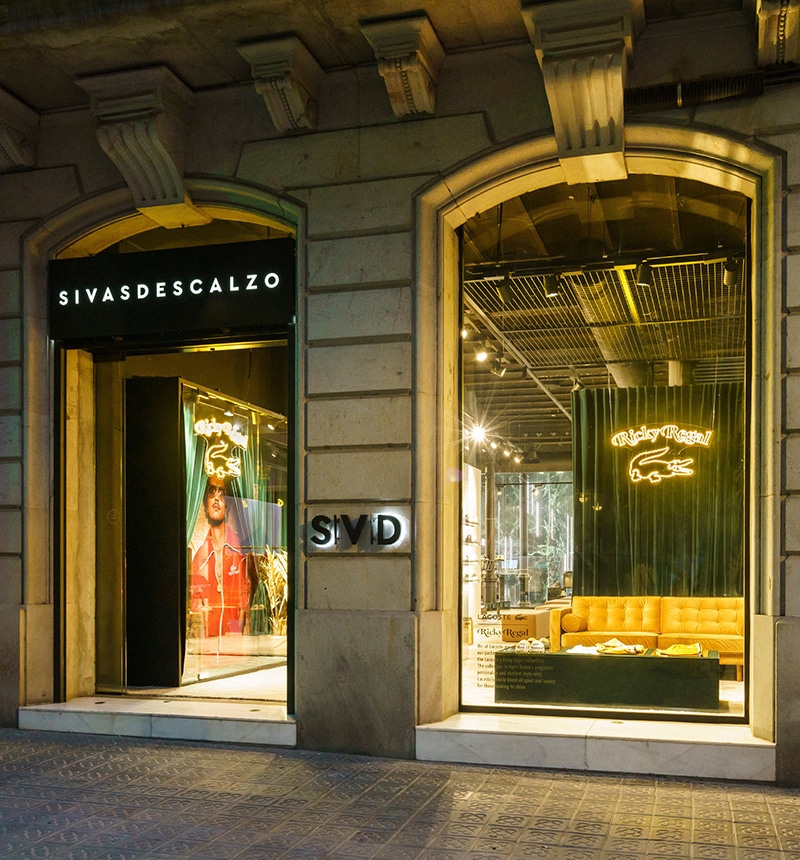 The same day that Bruno Mars was trending worldwide for his back to music after a break of five years… we were listening to the new song for the first time, on SVD (Barcelona) surrounded by an incredible set that transported us to the 70s.
For the launch of his new lifestyle brand, Bruno Mars teams up with Lacoste to become Ricky Regal, his designer alter ego. Inspired by a lust for life and an entrepreneurial Midas touch, the collection bridges Bruno's enigmatic personality and distinct style with Lacoste's iconic blend of sport and luxury.
Bruno Mars and the iconic Lacoste Crocodile. Sportswear, casual and elegant at the same time. The Lacoste x Ricky Regal collection offers a seductive palette of striking colors: mustard yellow, petrol green, aubergine purple, coral red and tie-dye. Velvet, silk and cotton fabrics with impeccable finishes transmit fluid vibrations, with pieces to wear alone or as a total look.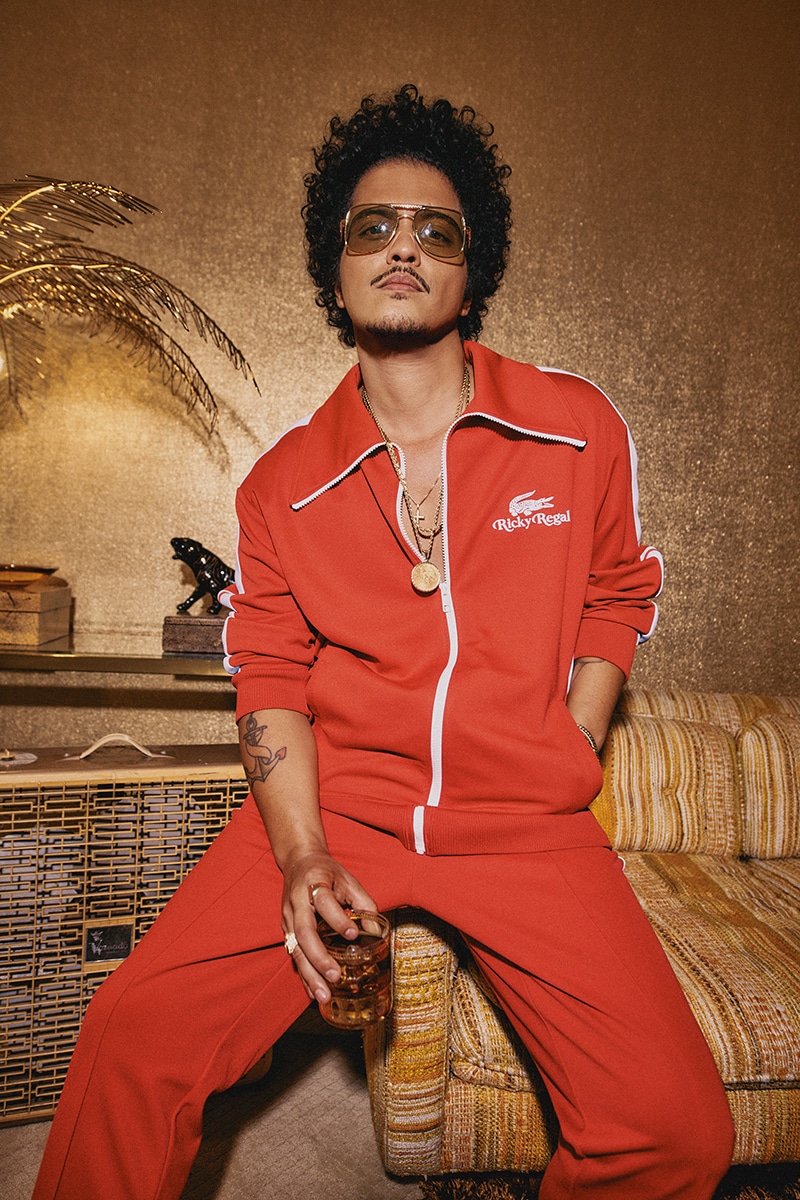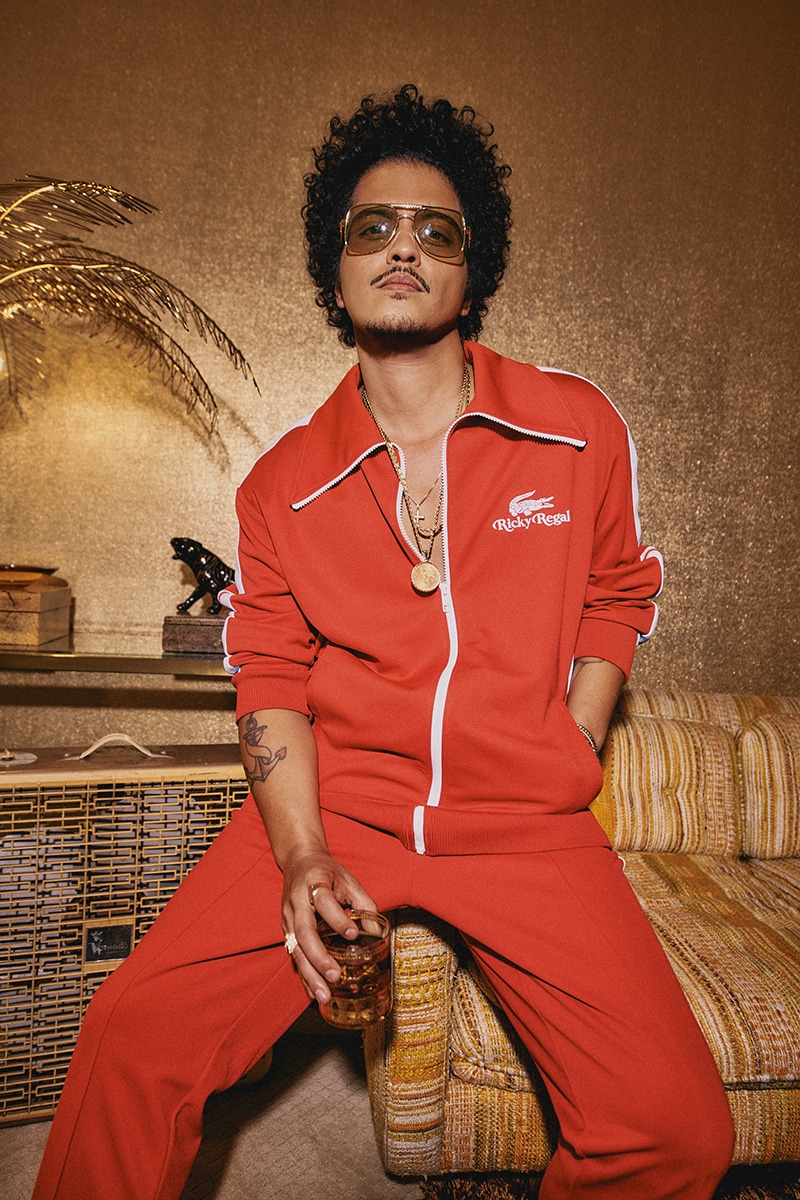 "I've been very fortunate to have been asked to do collaborations in the past, but it always came with guidelines. Lacoste was the first and only brand that said 'Bruno you can do whatever you want.' The respect of such creative freedom coming from a heritage fashion house was an honor." — Bruno Mars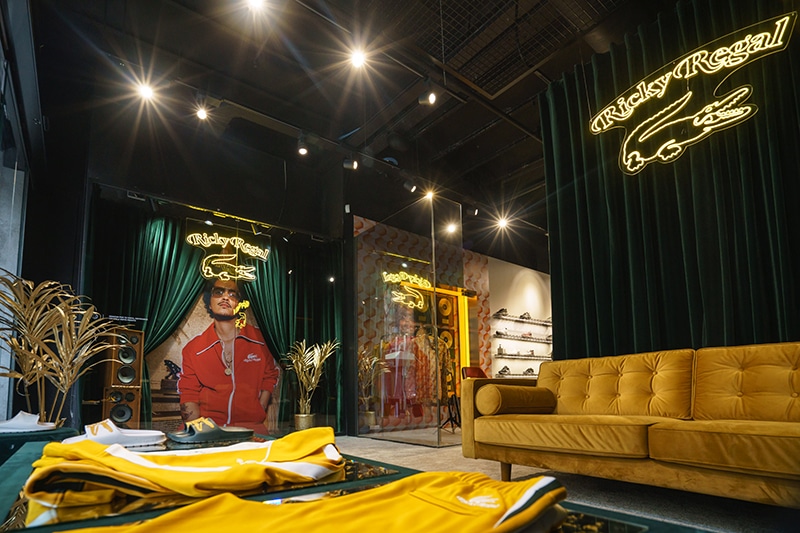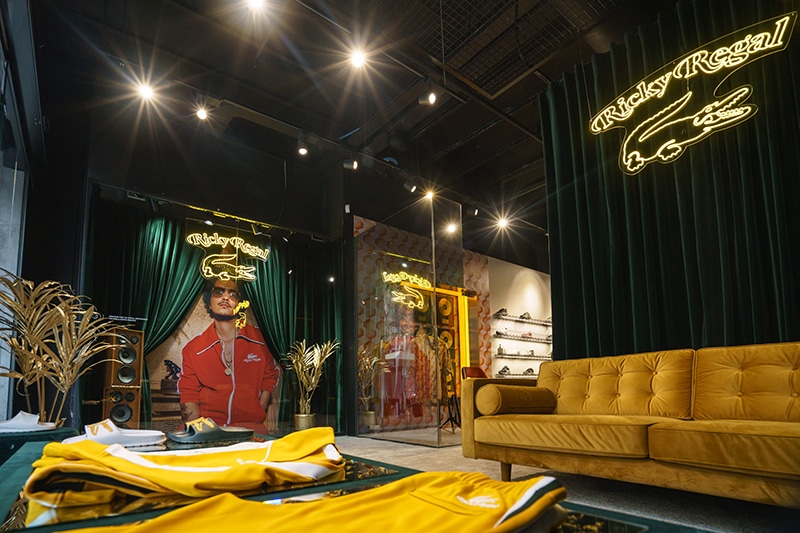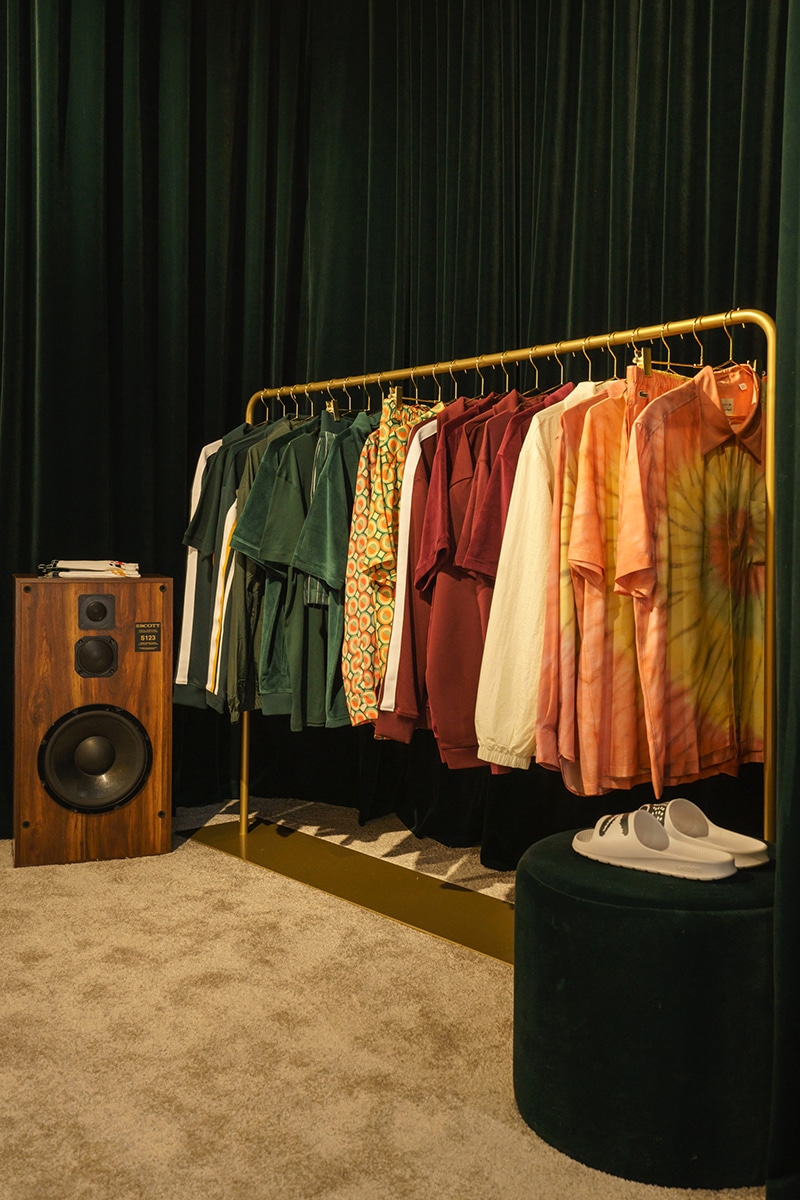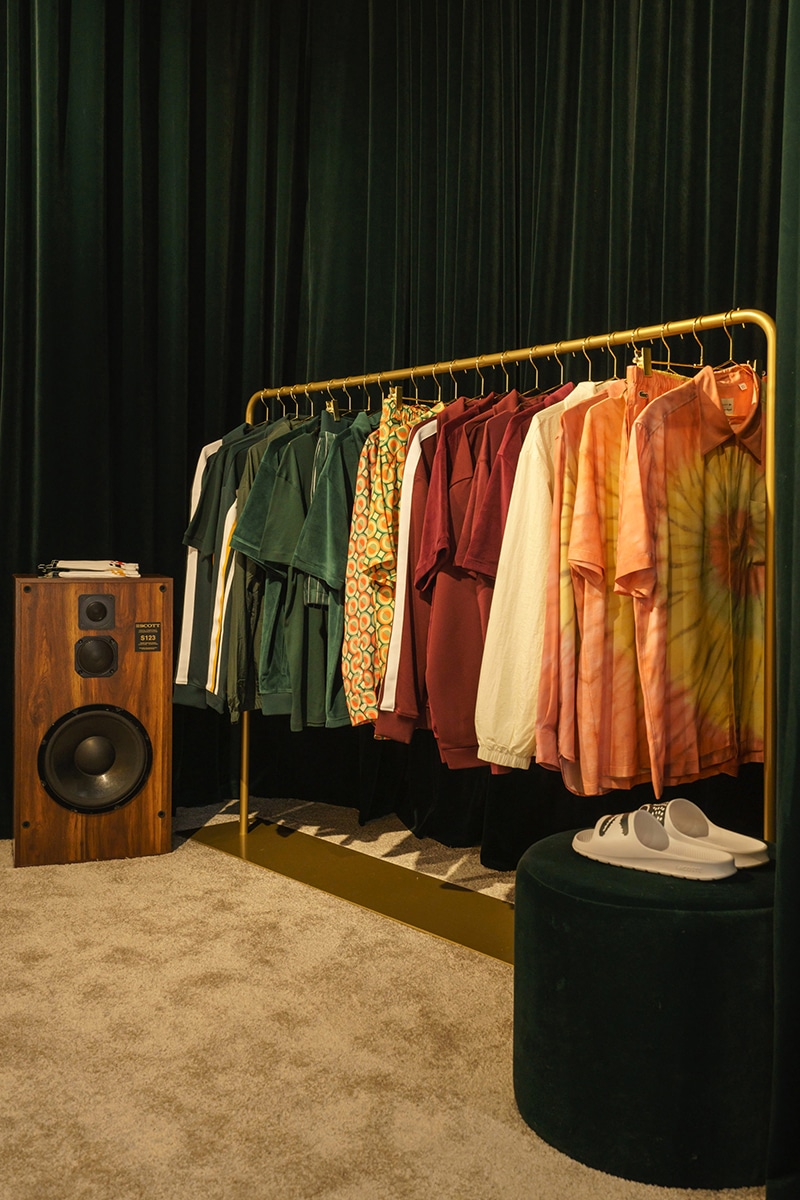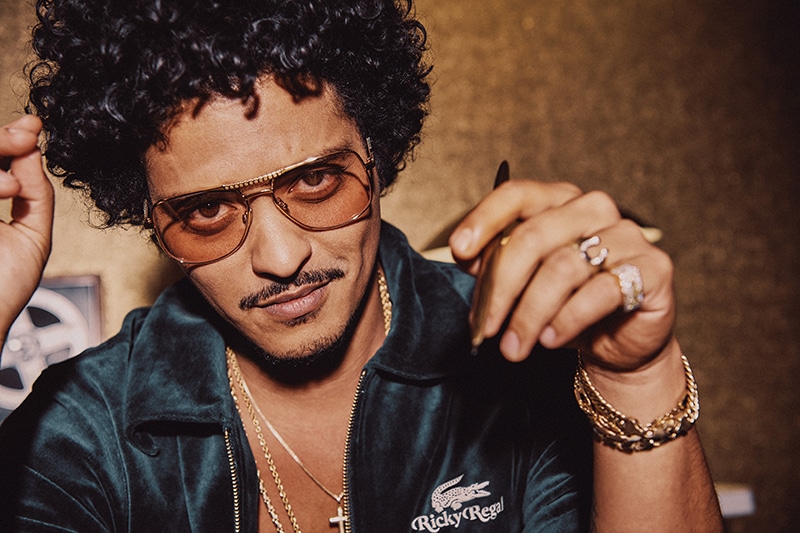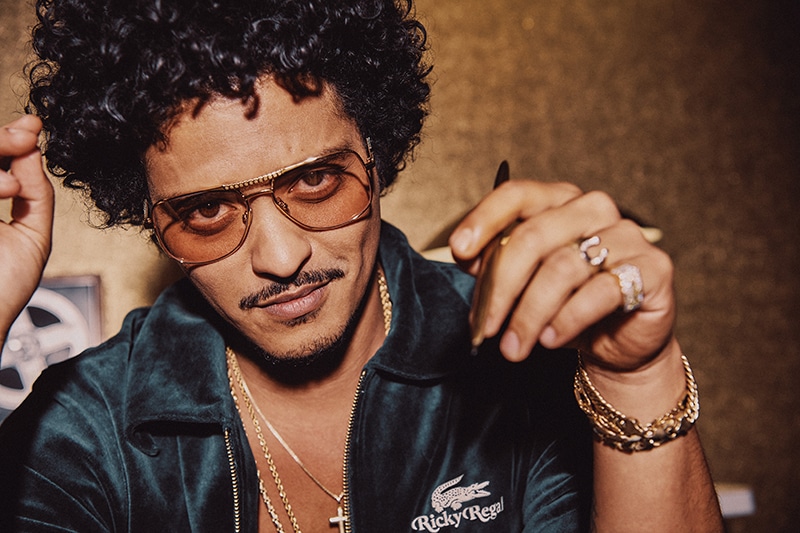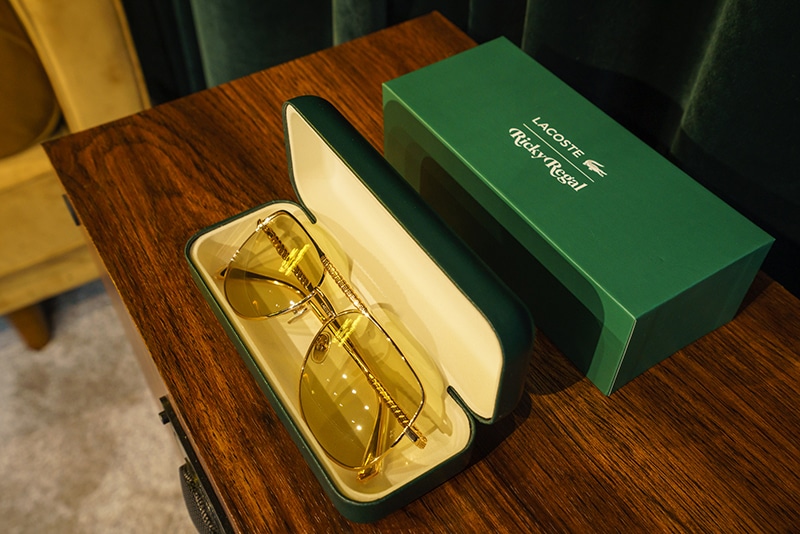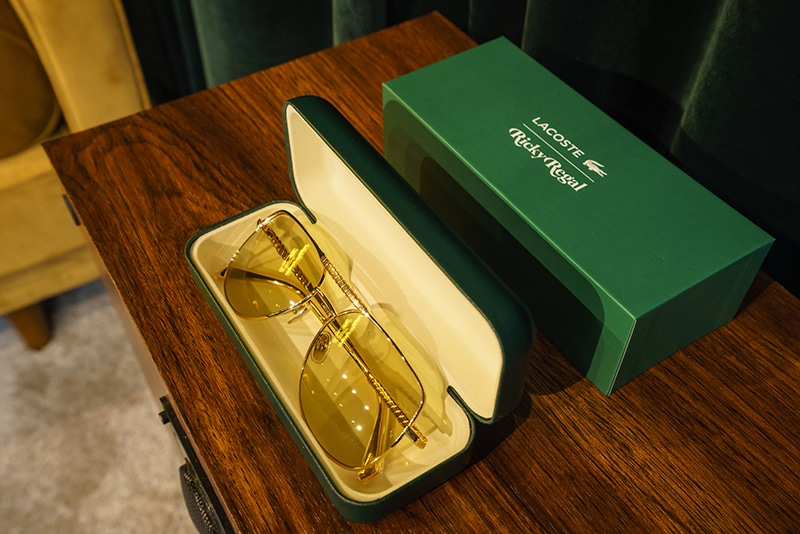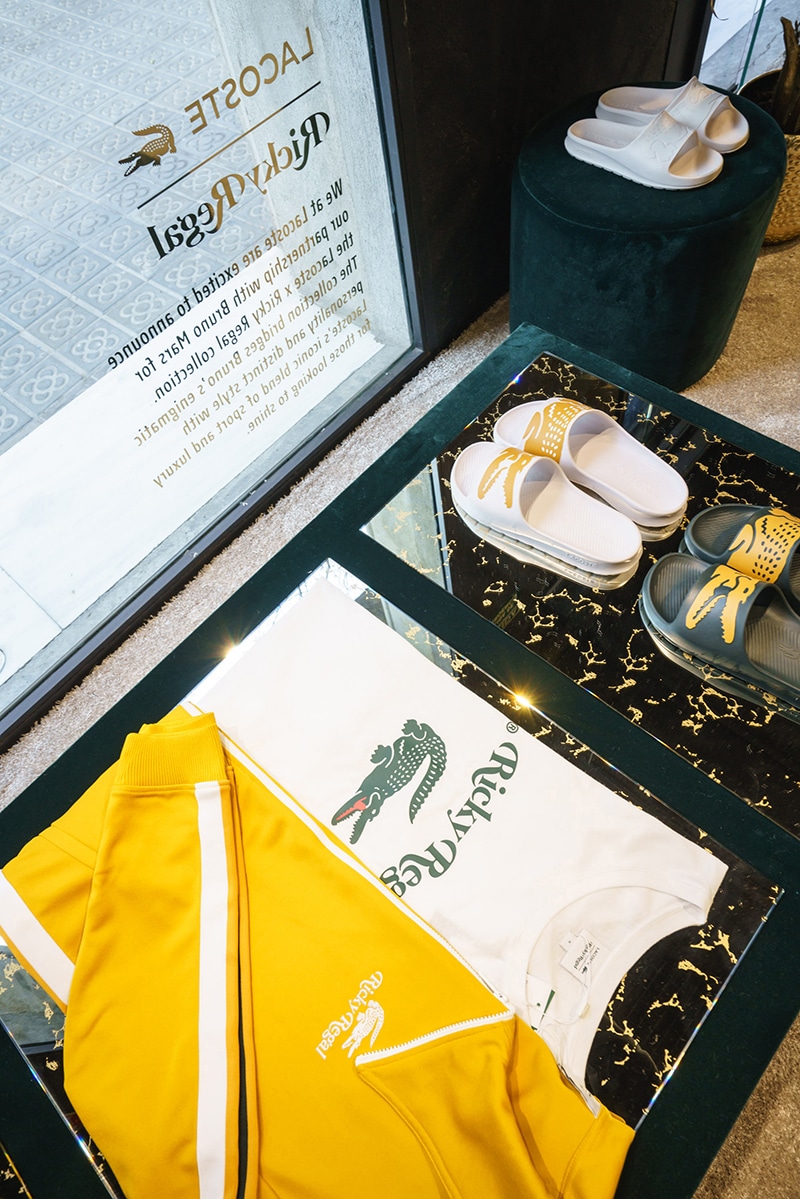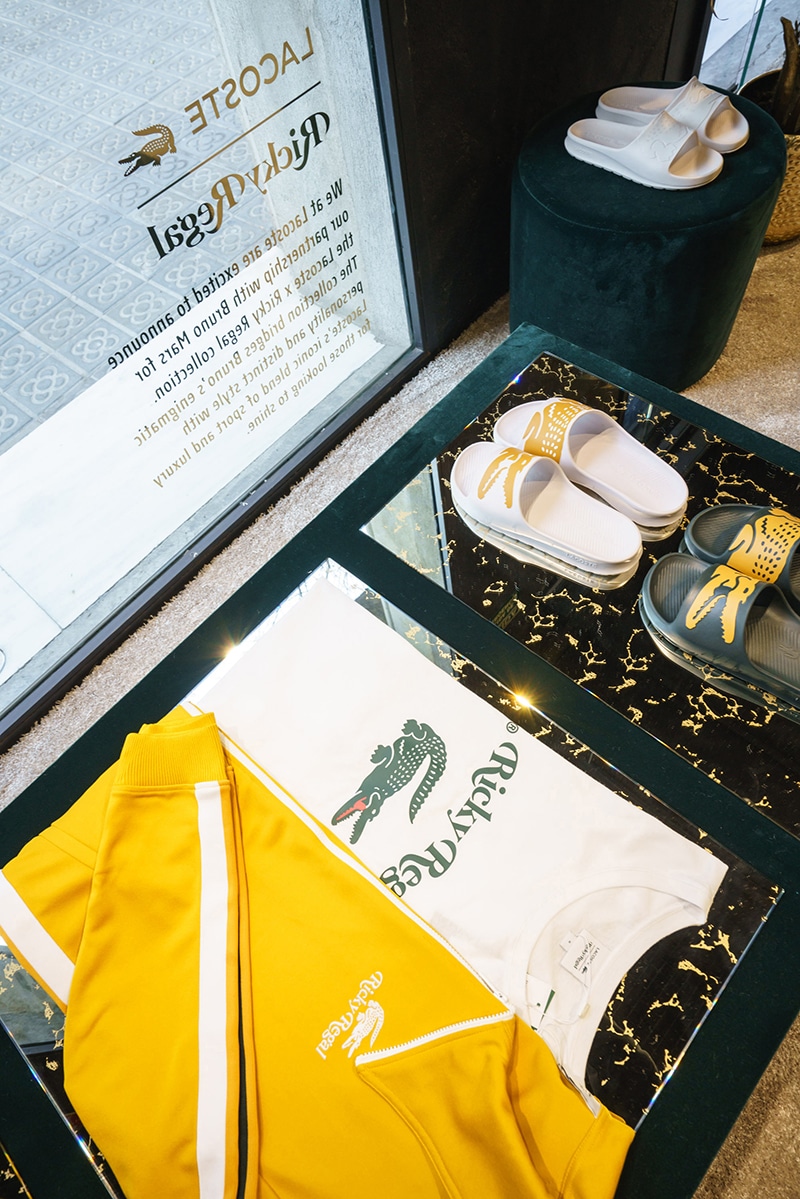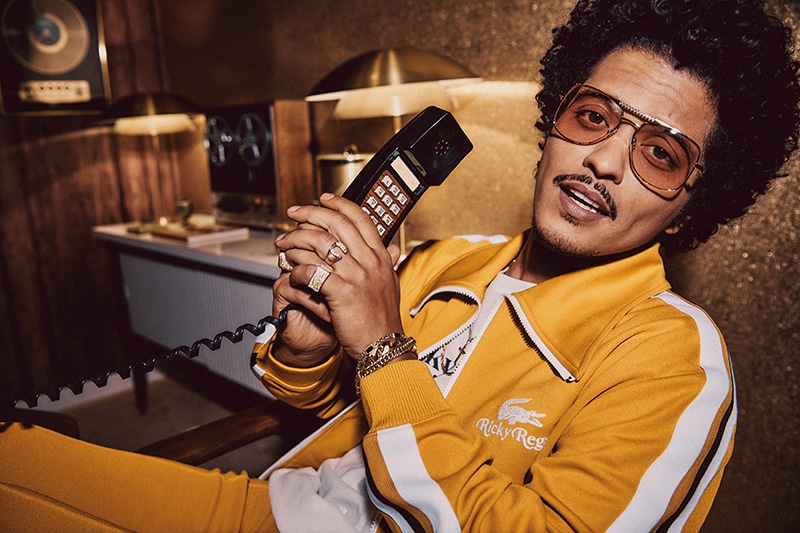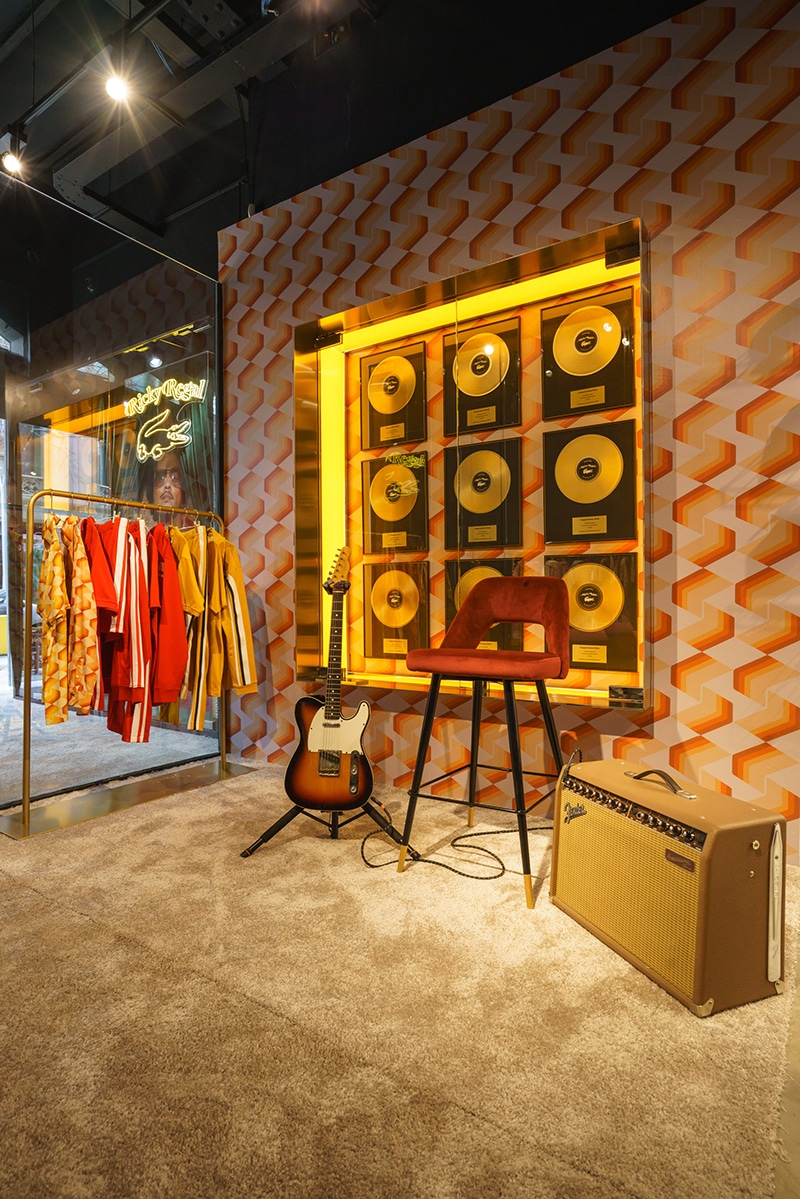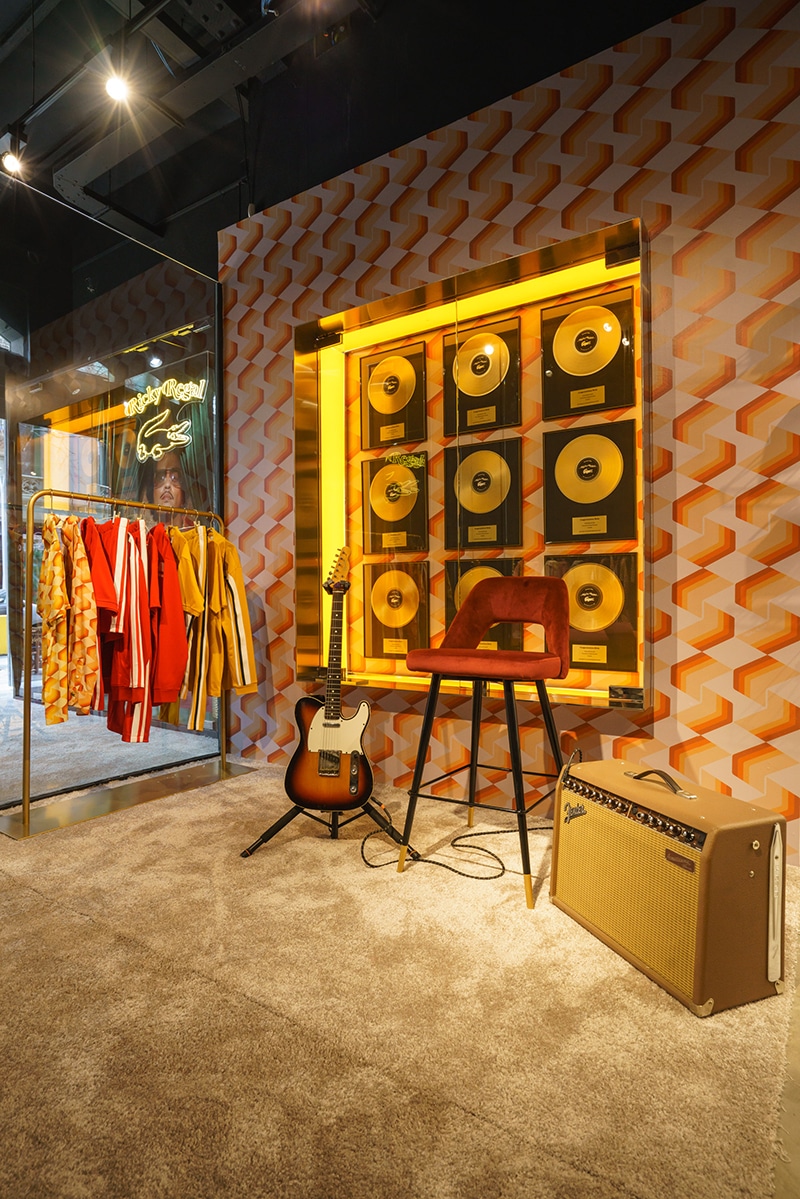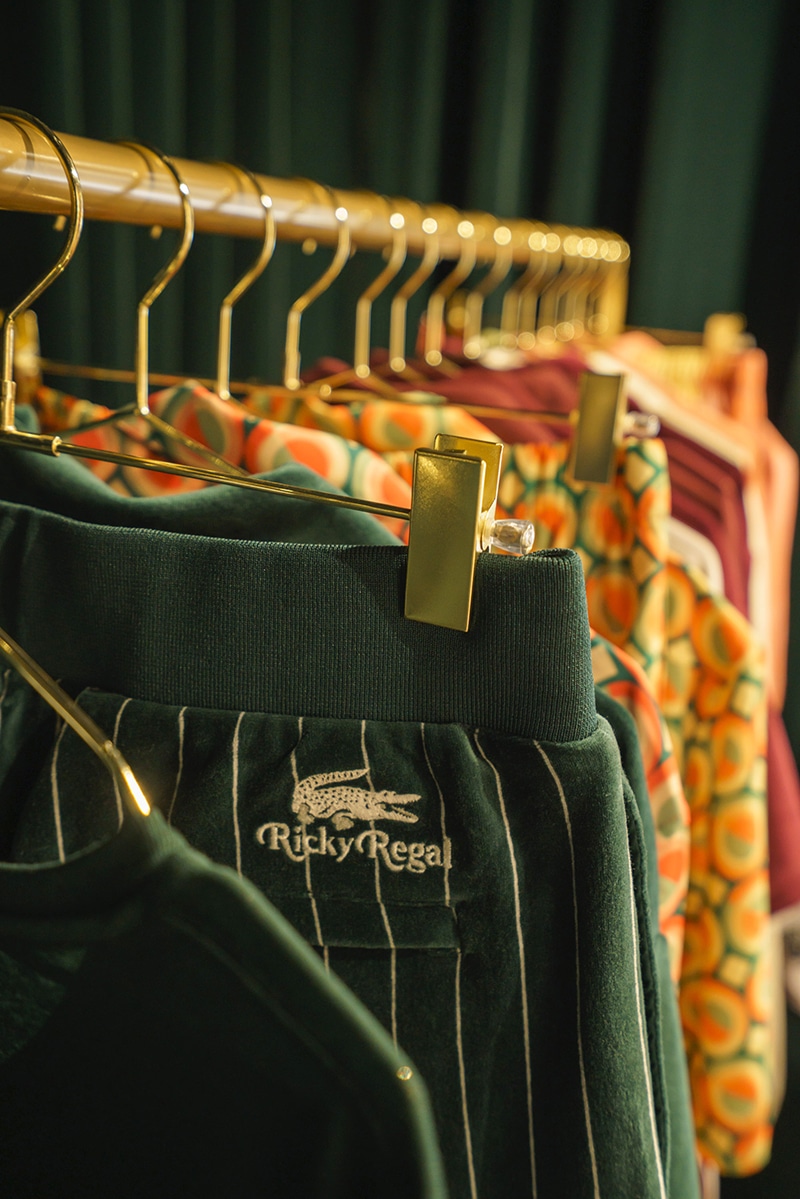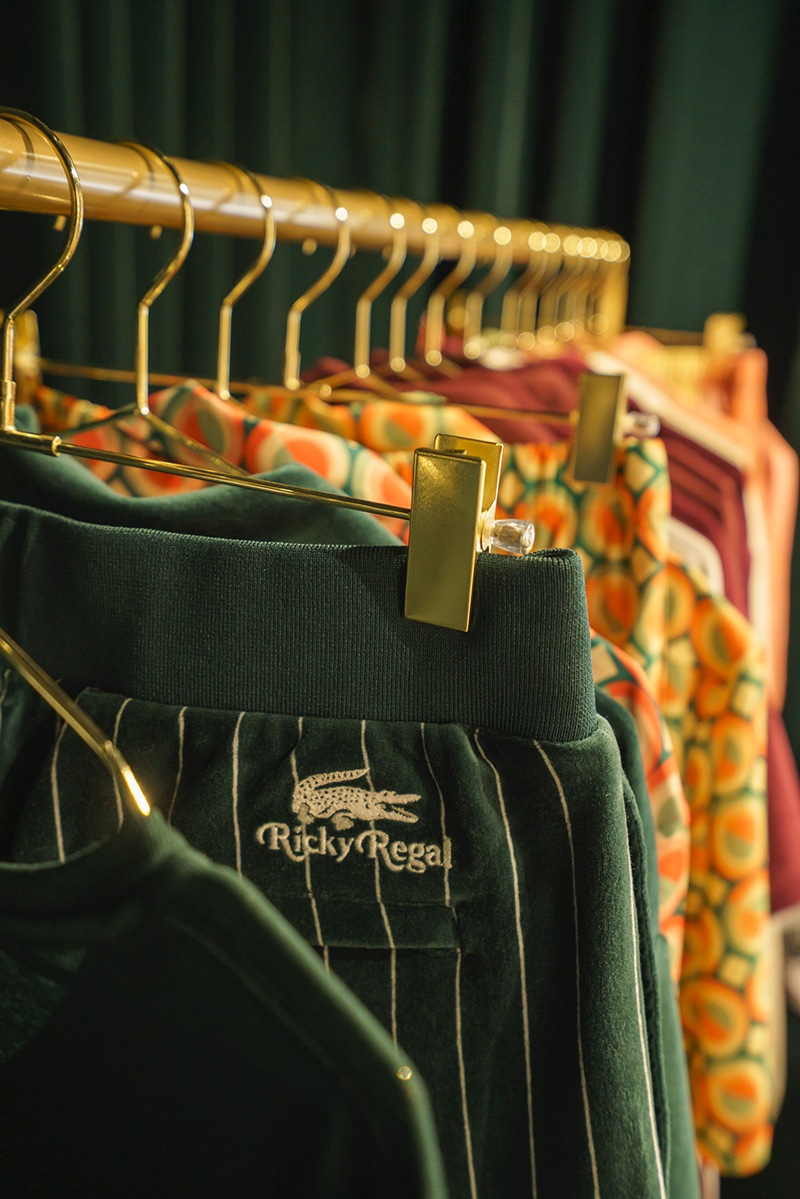 "When I'm on stage, my name is Bruno Mars. When I make flashy clothes, my name is Ricky Regal."
– Bruno Mars 
Lacoste x Ricky Regal collection now available at www.sivasdescalzo.com
Image credits:
Campaign images Copyright Ricky Regal Holdings, LLC · Photographed by Harper Smith
SVD location images courtesy by Lacoste Spain