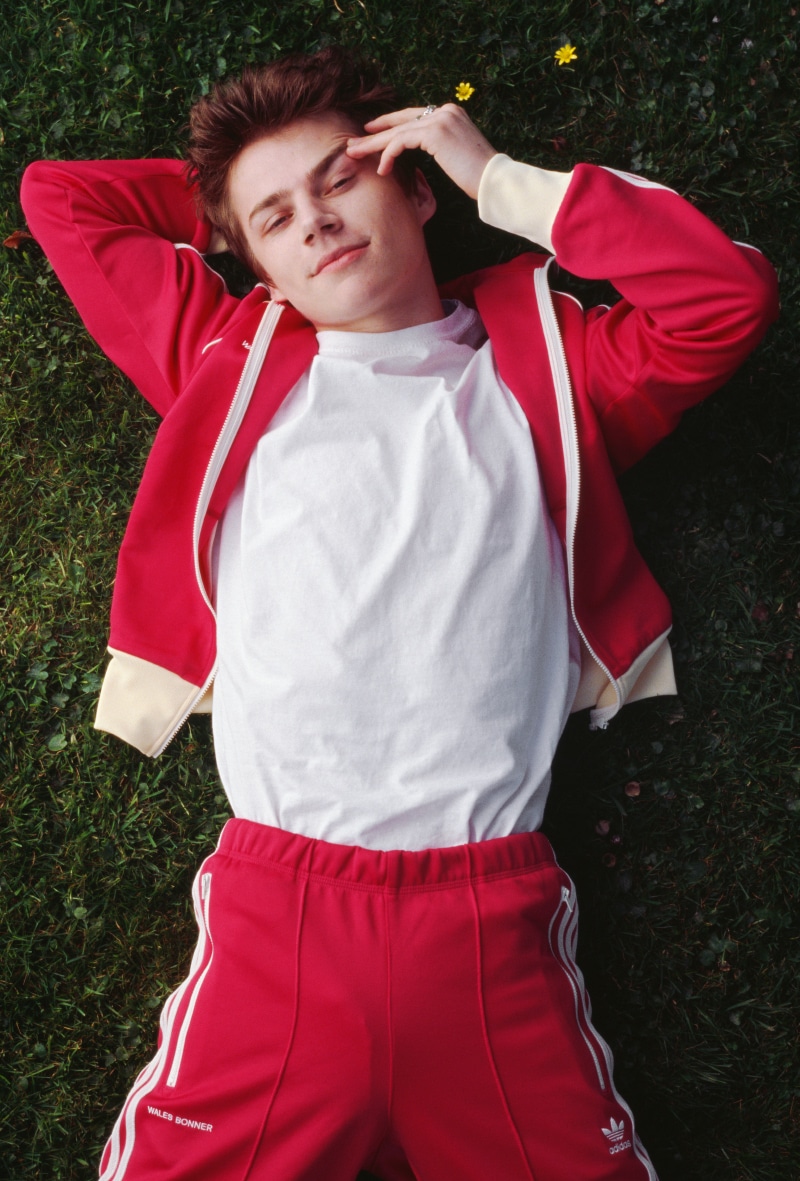 Félix,
Your interpretation of Alexis in Été 85 (Summer of Love) was nuanced and just. I miss them, the first flutters of love. This fiery and passion, that unleash the tingling feeling of first kisses…We shall never recover them: only when new stories begin. In books and movies, in our imagination. Even if such, in the naivety of old-fashioned pop songs…
The character's body that you interpret is perpetually in excess and disarticulation. He looks for his place, with exhilaration.
Or else exhilaration is exaltation, vitality, spontaneousness, and exclamation. I will forever love to capture this instant, specific to your youth.
The one you live at 20 years of age.

A.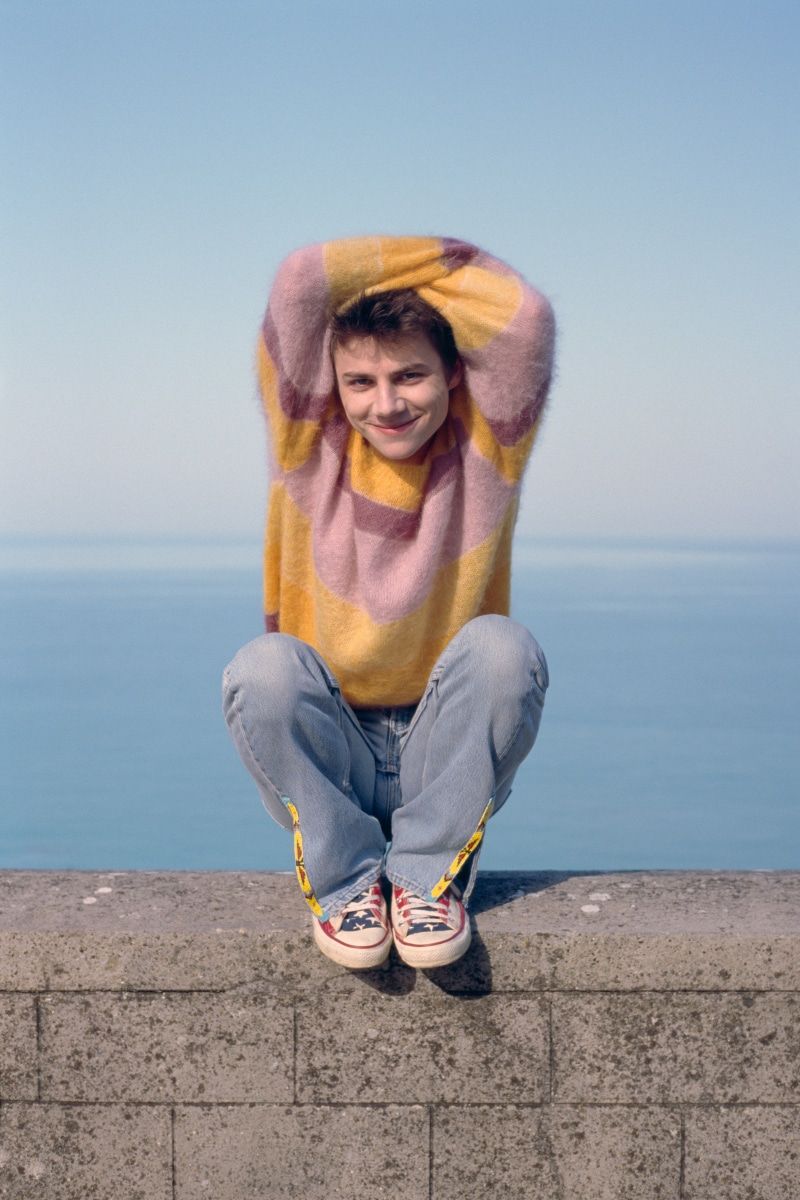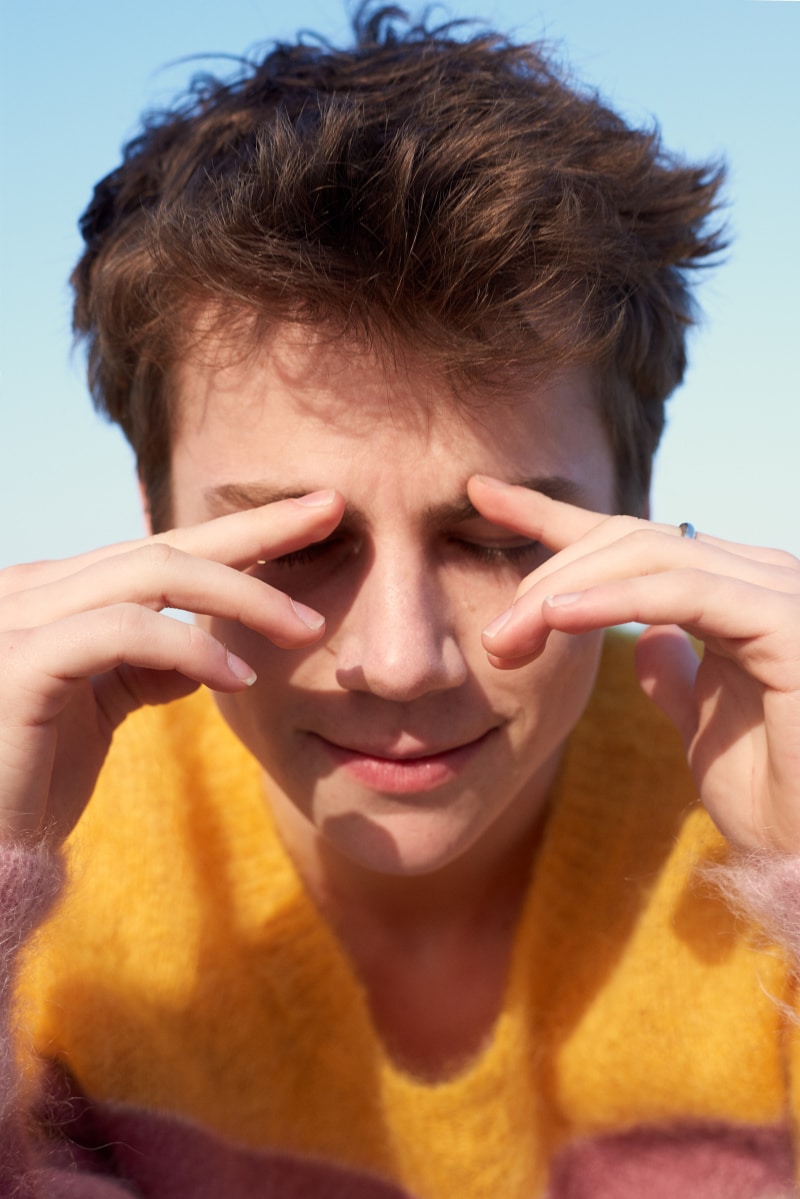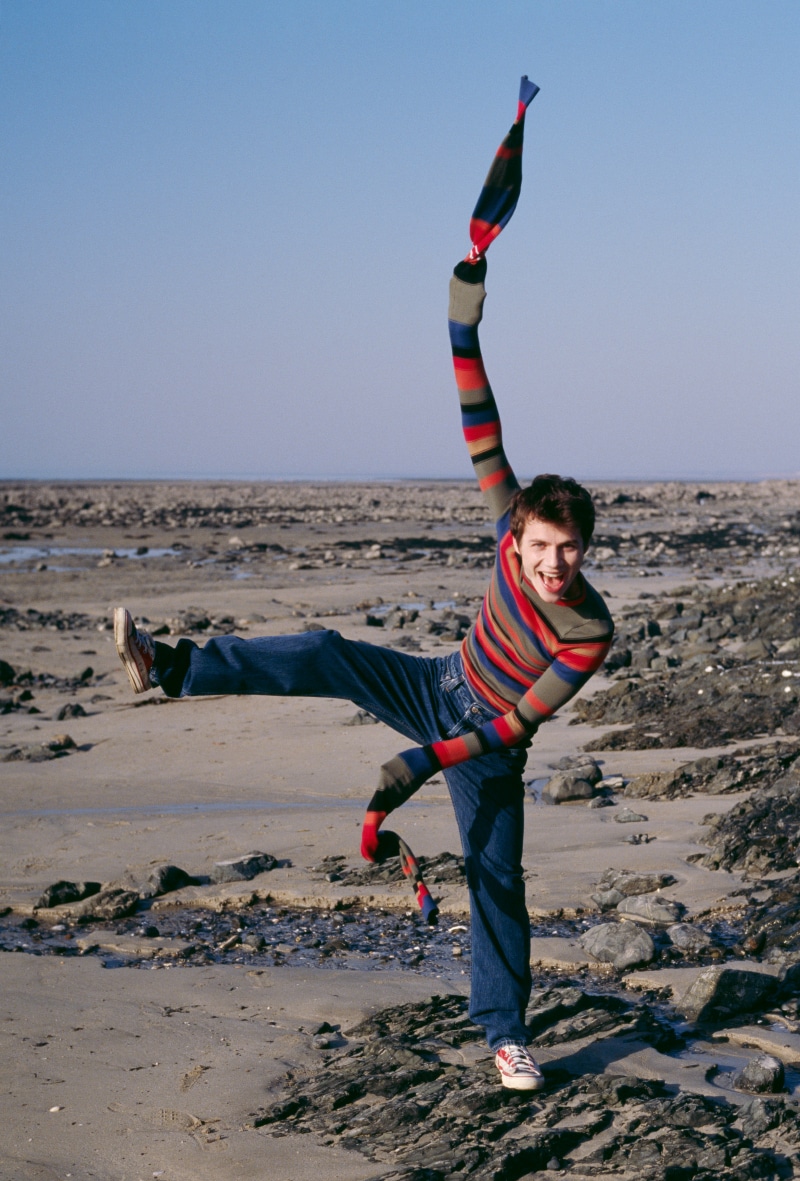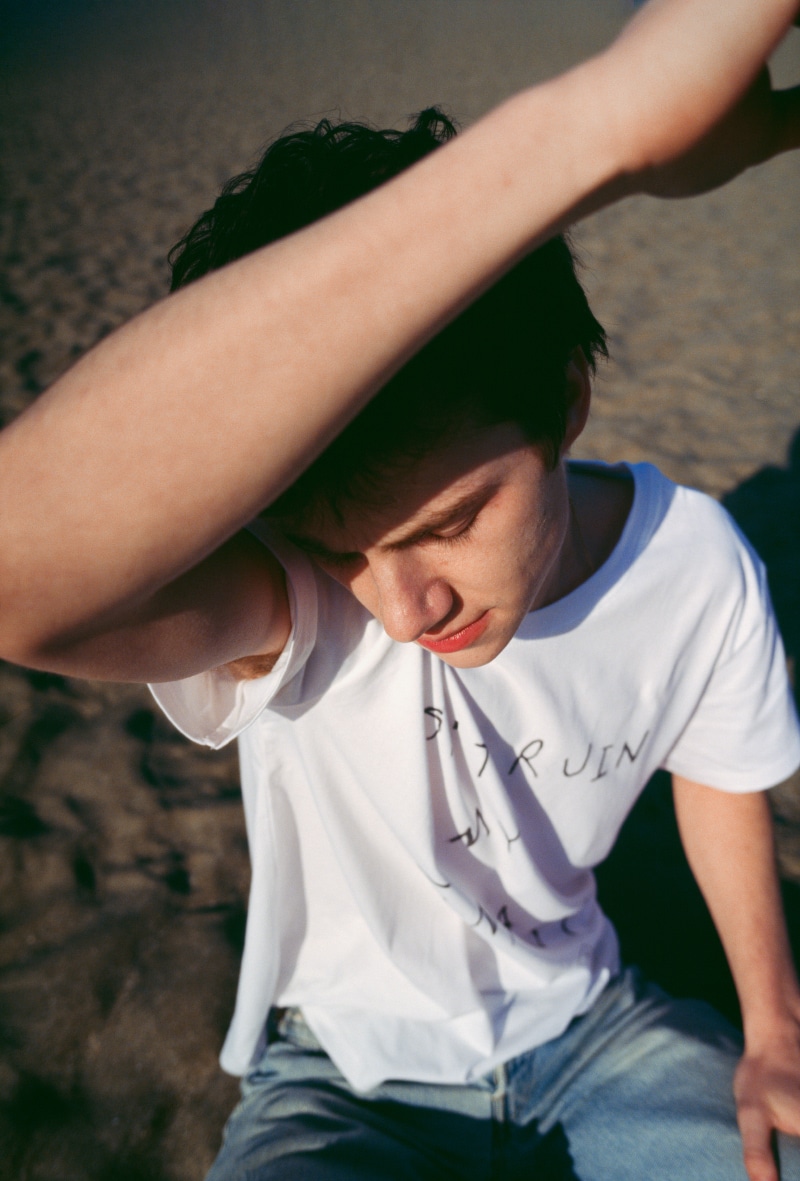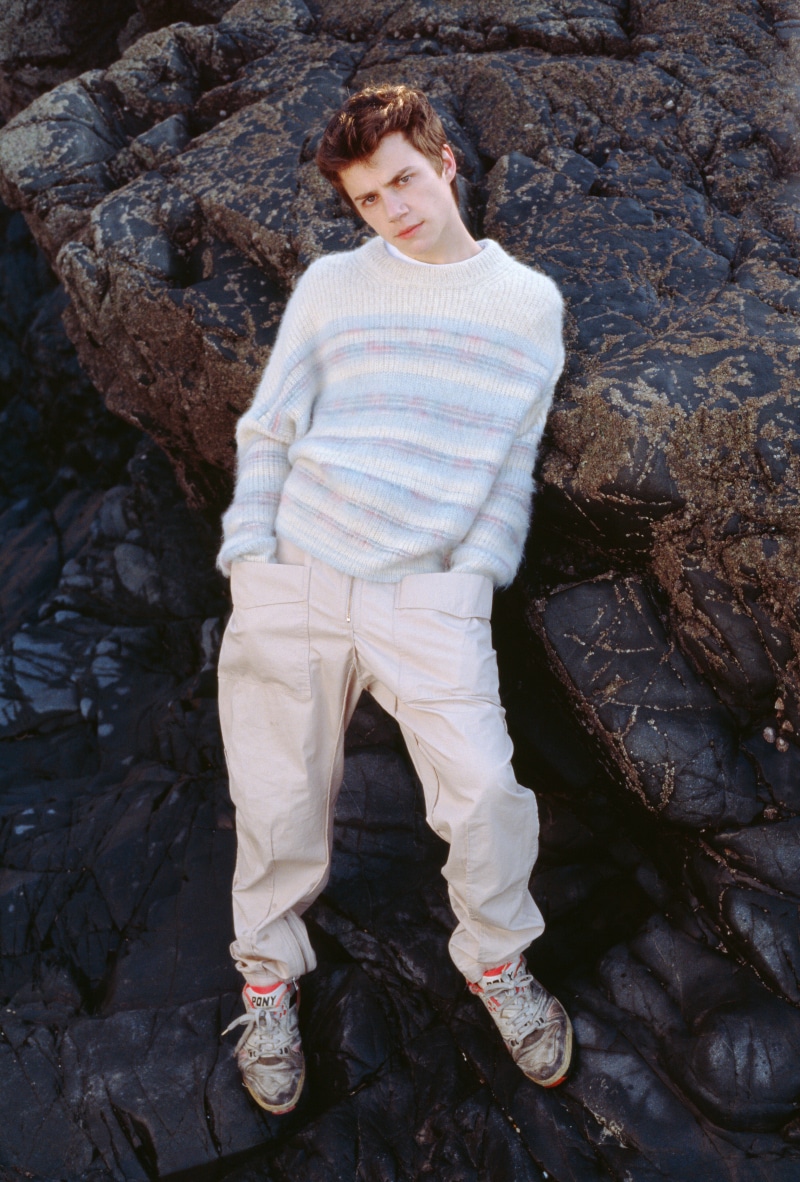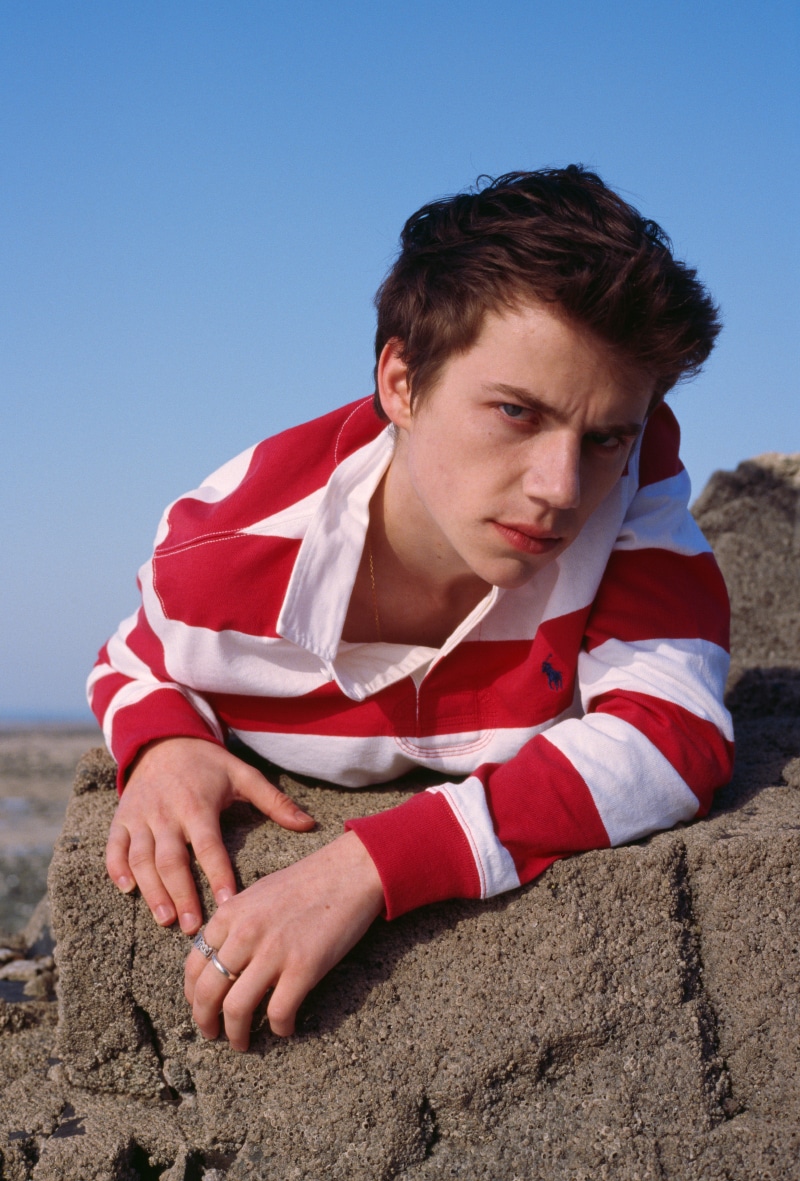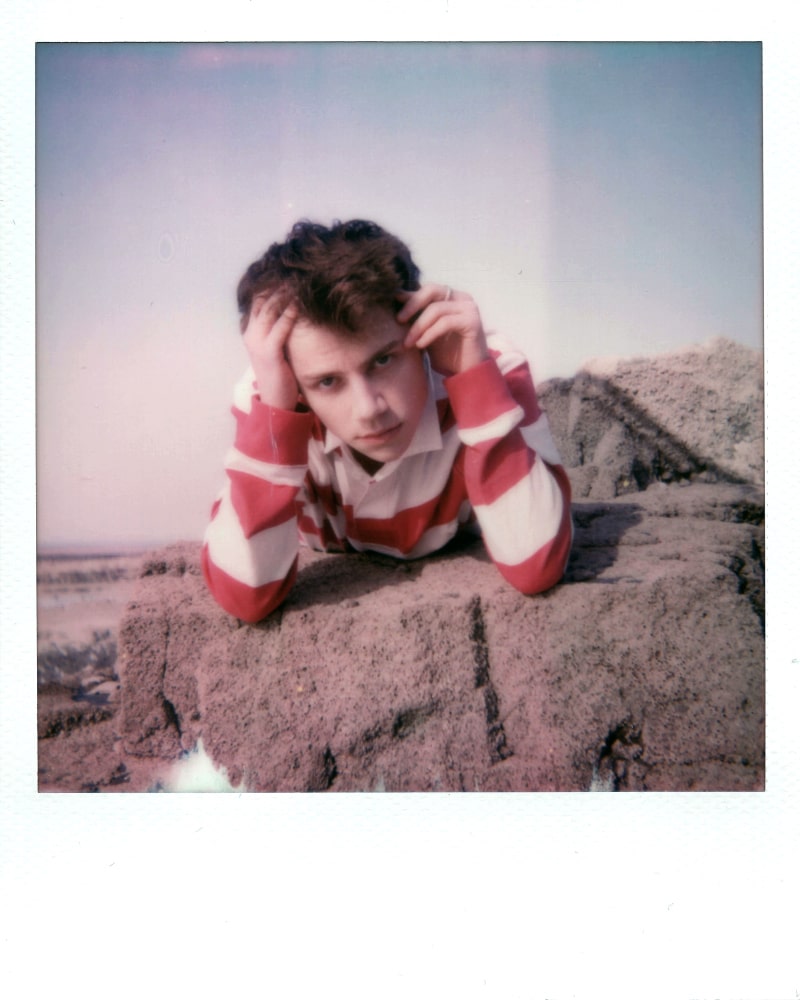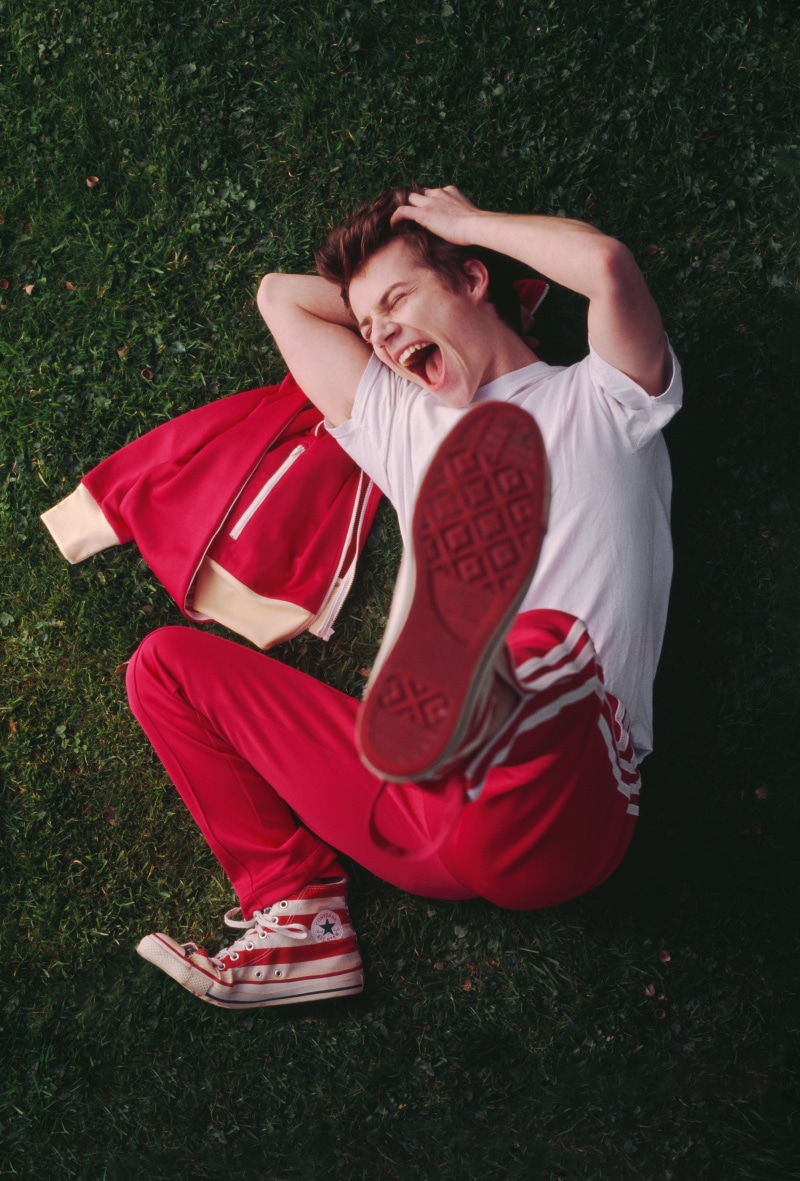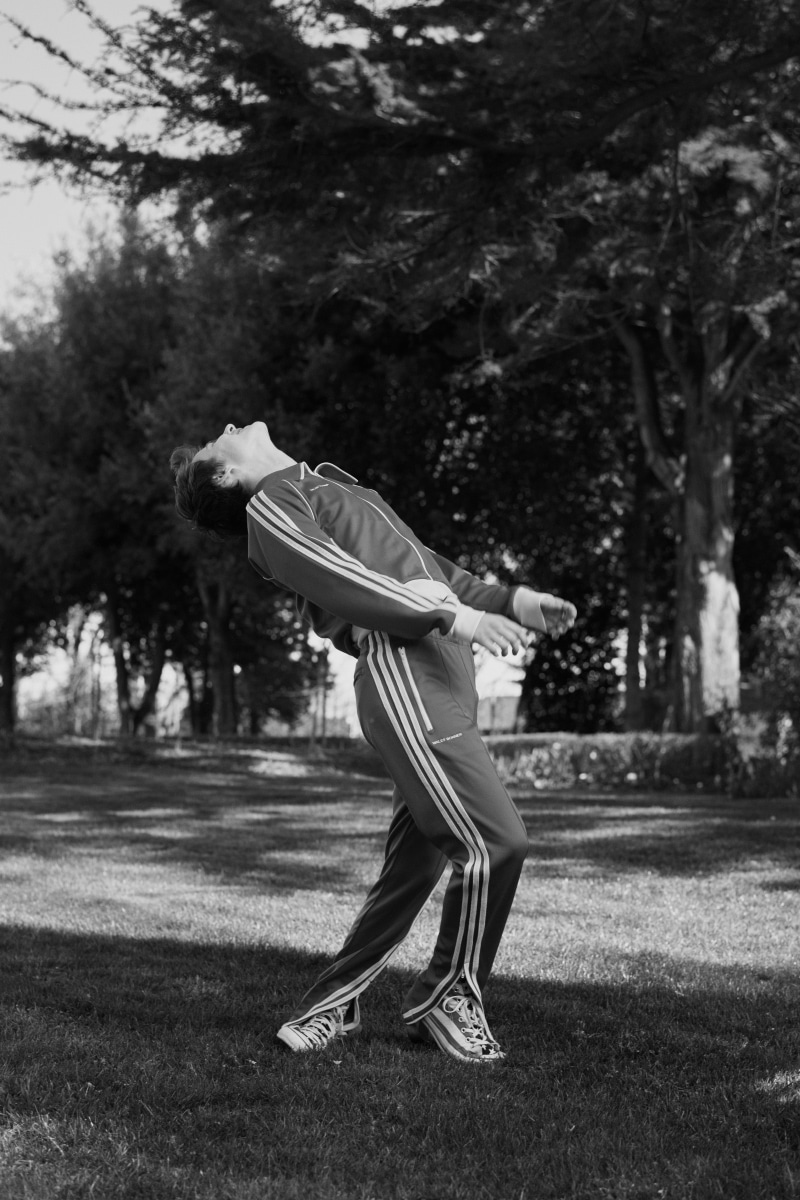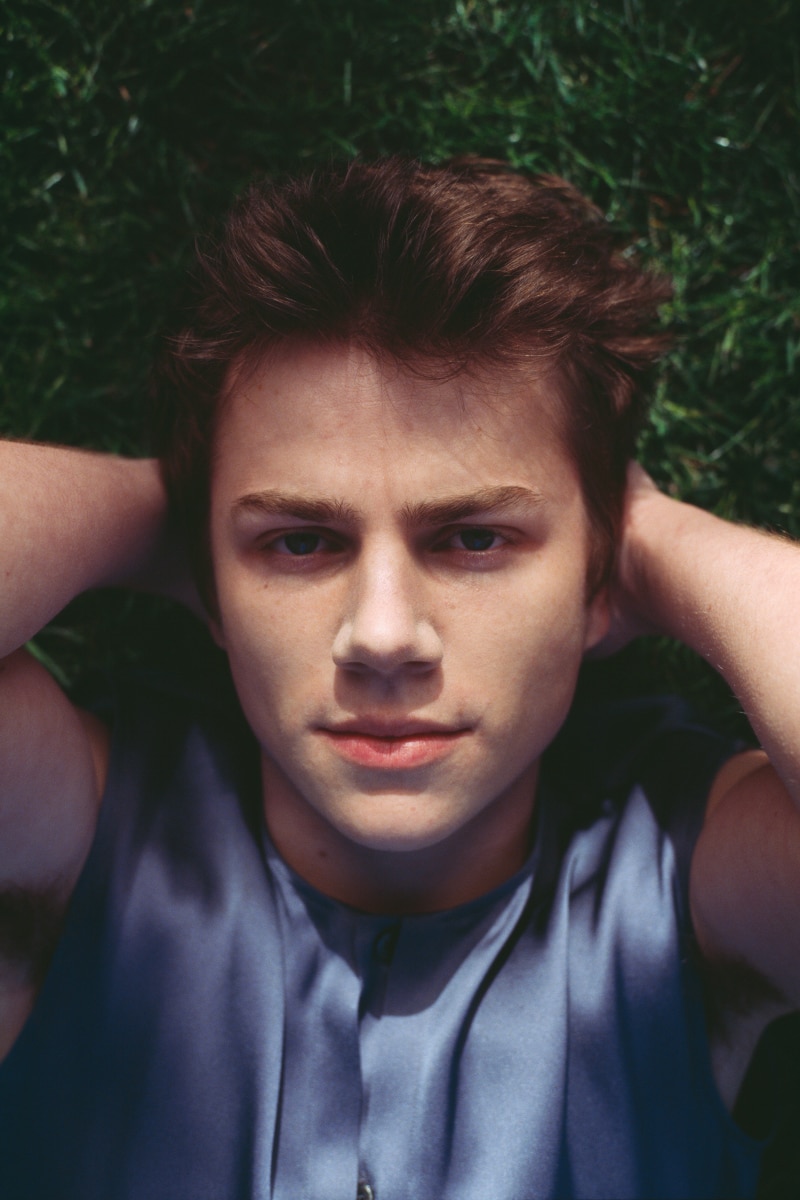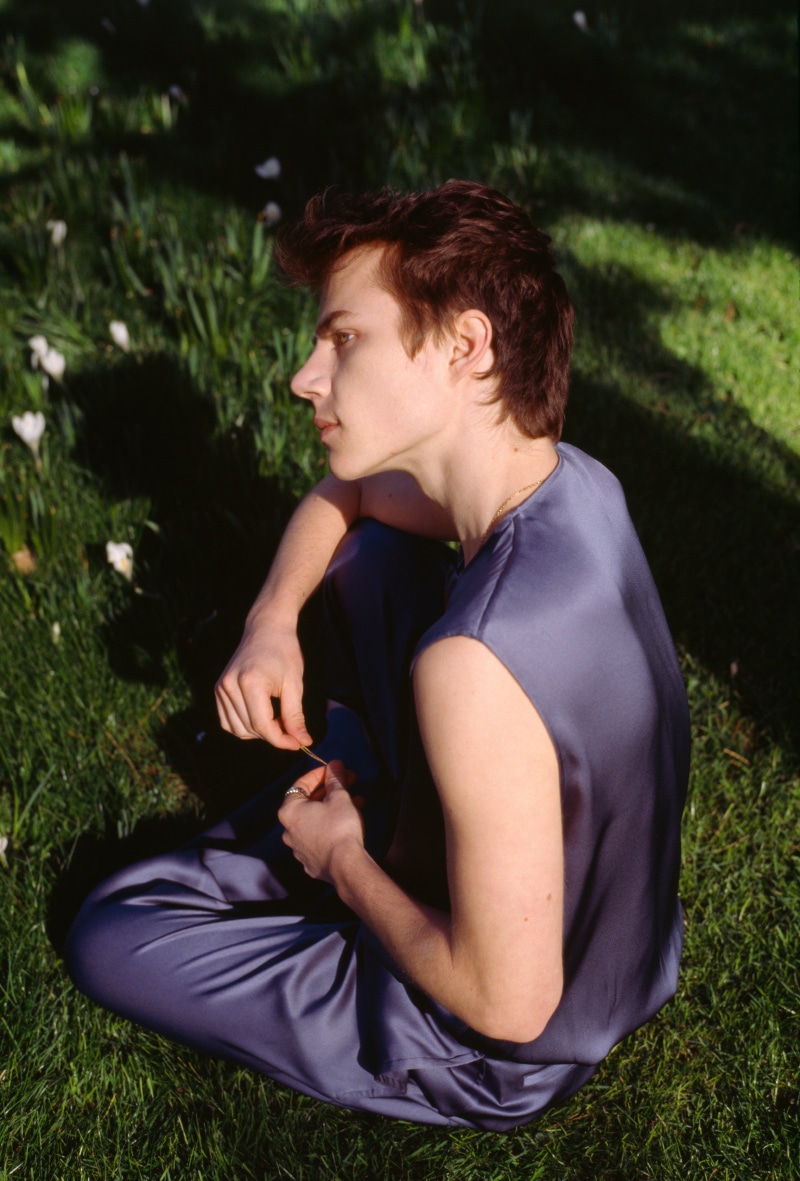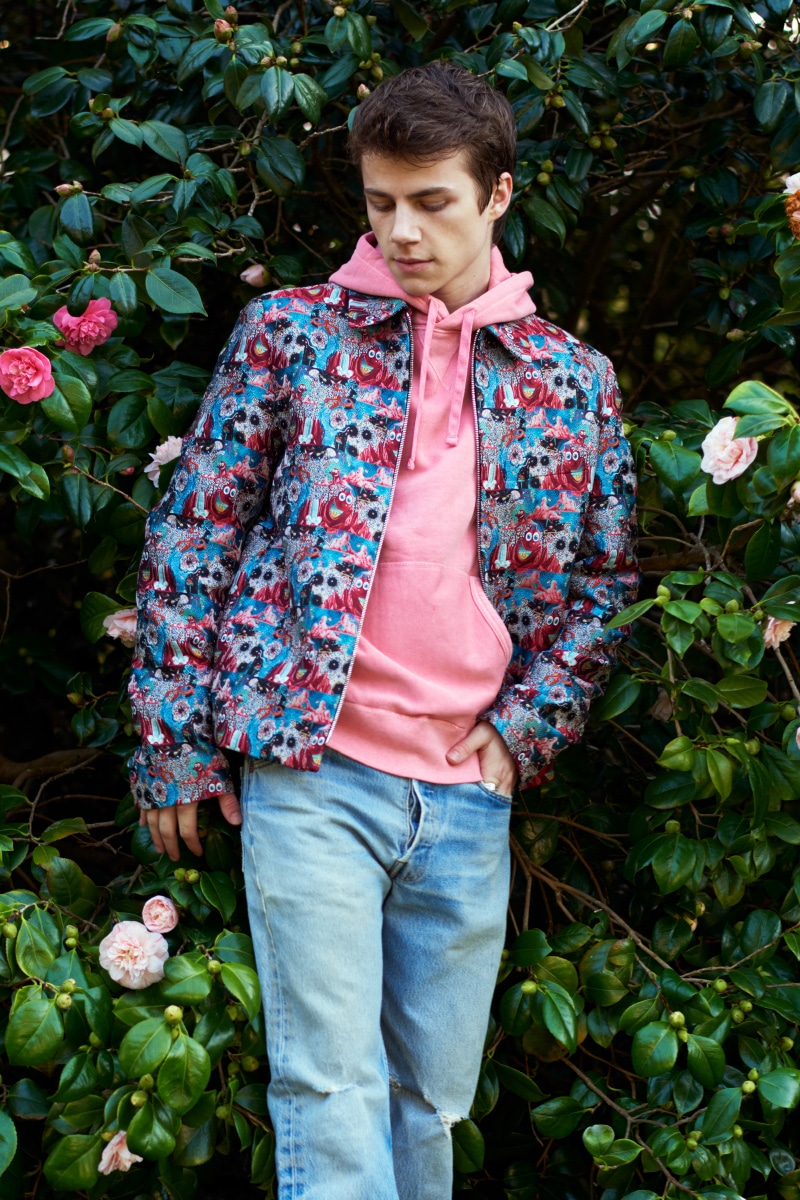 French actor Félix Lefebvre shot on location at the Jardin Christian Dior in Granville on film by Alan Marty with styling by Dan Sablon, in exclusive for Fucking Young! Online.
TEAM CREDITS
Talent: FELIX LEFEBVRE @felix_flp/ Photographer: ALAN MARTY @actafabulaest/ Light Assistant:/ CLEMENS KLENK @clemensklenk/ Stylist: DAN SABLON @dfsablon/ Stylist Assistant: CLARA VIANO @claraviano/ Grooming: RUBEN MAS @rubenmas/ Shot on Kodak Film @kodak/ Post Production PROCESSUS @processus/ Scan @emulsion_lab
STYLING CREDITS
Look 1: Tracksuit by Wales Bonner ; T-shirt from Le Vif Boutique/ Look 2 : Sweater by Isabel Marant; Vintage Levi's jean from Le Vif Boutique ; Vintage Converses/ Look 3: Sweater by Y-Project; Jeans by Helmut Lang/ Look 4: T-shirt by Ludovic de Saint Sernin; Vintage Levi's from Le Vif Boutique/ Look 5 : Total Look by Isabel Marant/ Look 6: Total Look by Polo Ralph Lauren/ Look 7: Tracksuit by Wales/ Bonner; T-shirt from Le Vif Boutique/ Look 8 : Total Look by Dior Men/ Look 9: Jacket by Dior Men
THANKS TO
Pauline Robin/ MUSÉE CHRISTIAN DIOR/ Ville de Granville/ Madame de Jouy @madamedejouy
Félix Lefebvre is the young French actor to watch! Born in 1999 in Saint Maurice, Val-de-Marne, France, now based in Paris. He is known for his role of Alexis in acclaimed director François Ozon's ETE 85 (2020). This role may see him win a Cesar as Best Male Newcomer on the 12th Of March in Paris. Next we will see him in the Audrey Estrougo, SUPRÊMES. Currently, he is preparing a new role in a movie with shooting starting this spring.