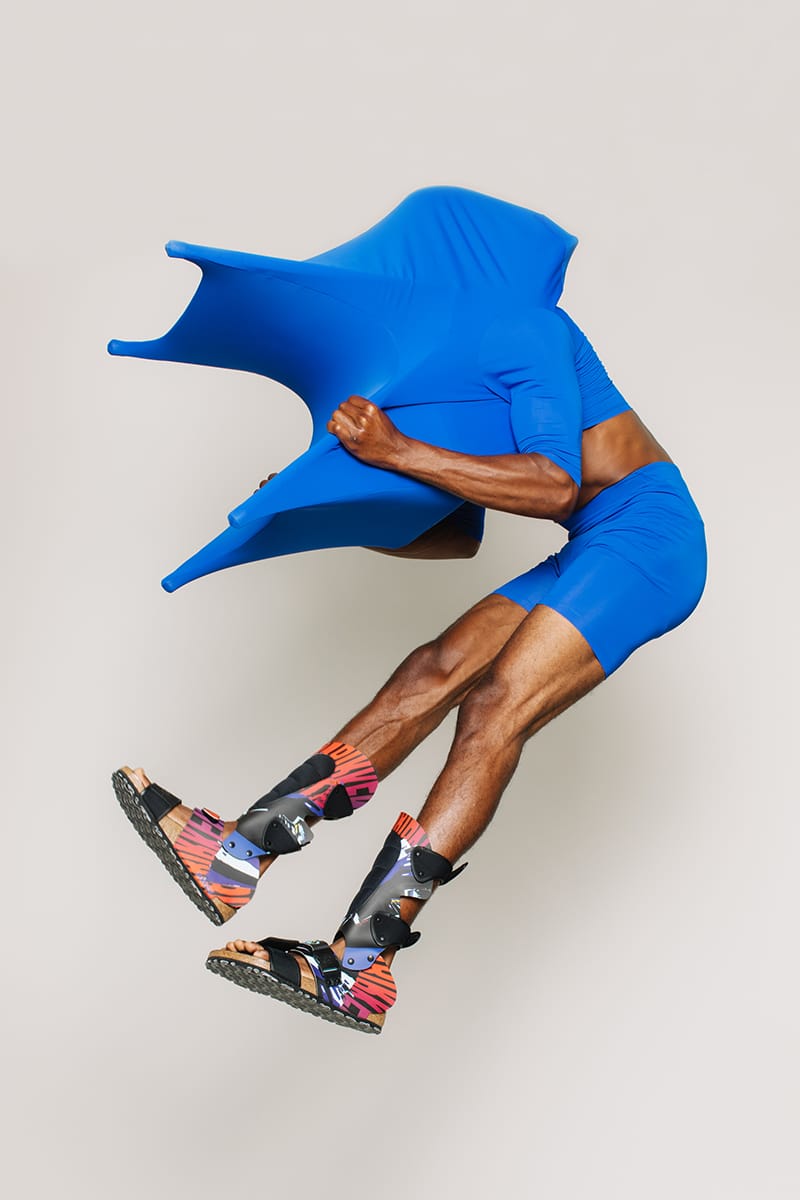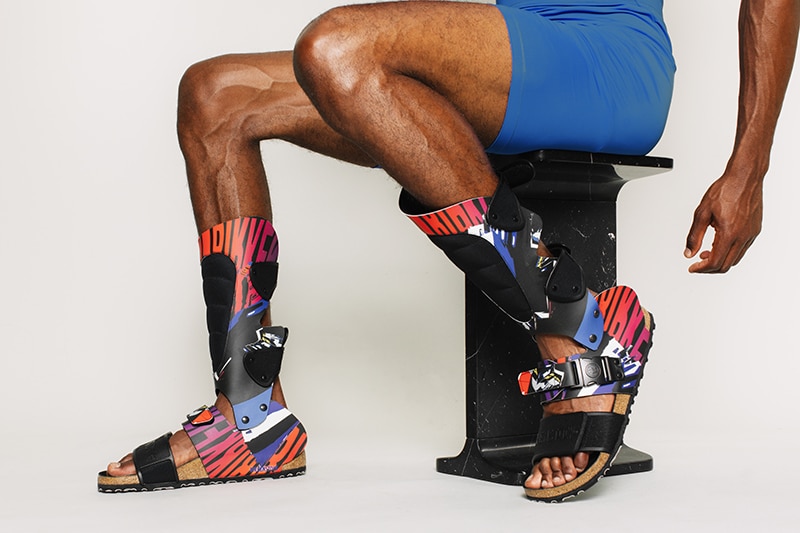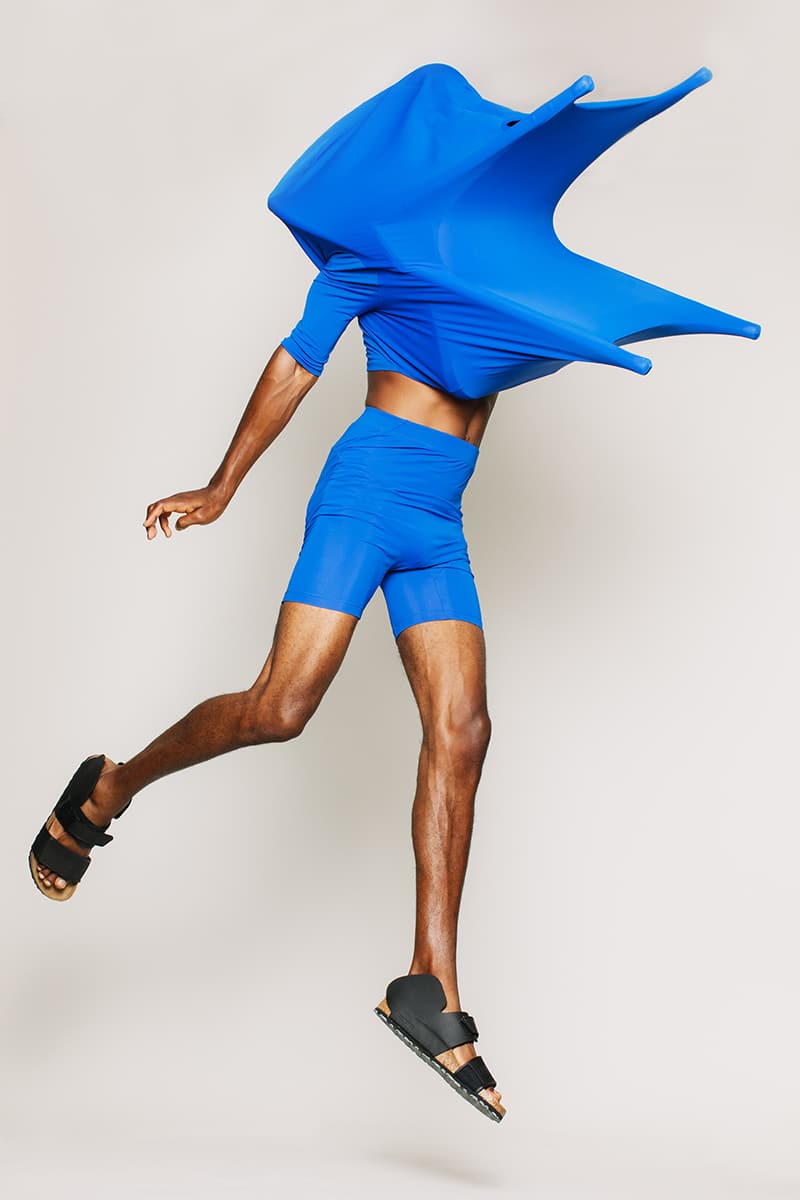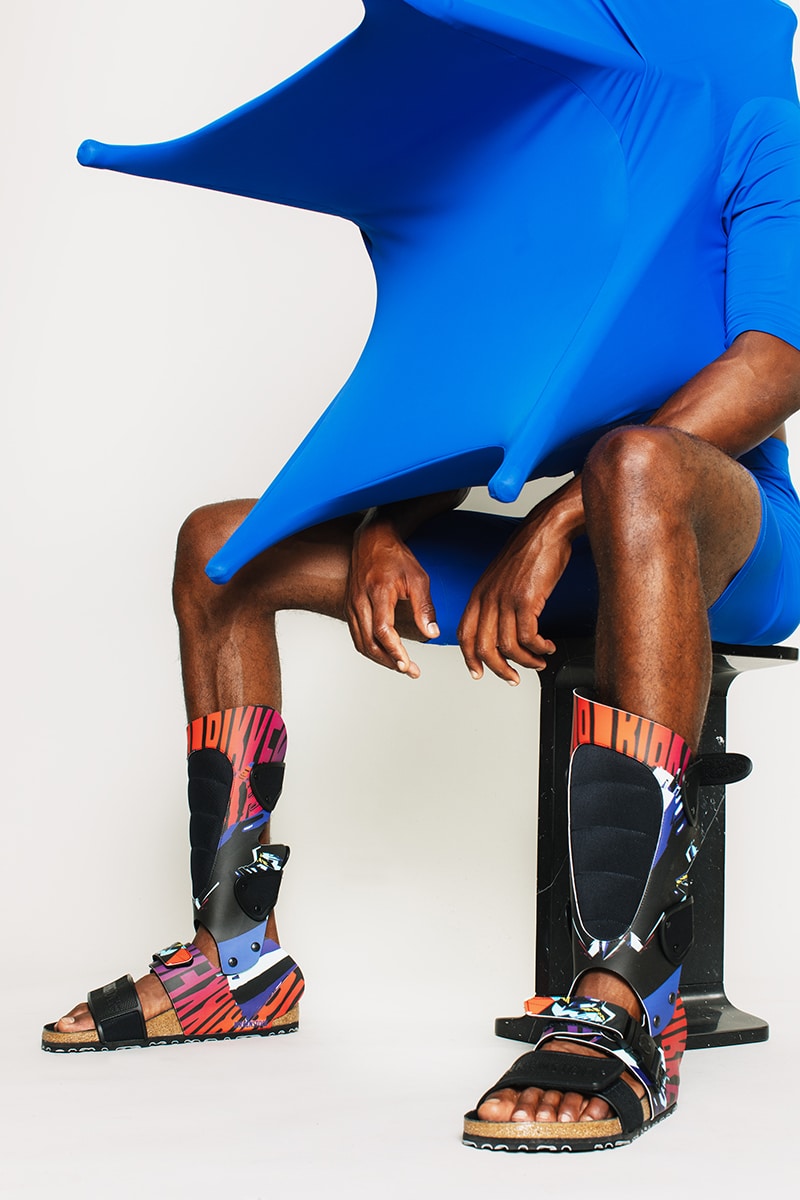 Hand to hand with February comes the educational project of the German shoe brand Birkenstock with the modules of fashion, history and theory of fashion of Central Saint Martins. A project that includes four exclusive models created by graduate students Alex Wolfe, Alecsander Rothschild, Saskia Lenaerts and Dingyun Zhang, inspired by the brand's historical archives. We've had the pleasure of talking to one of them: Alex Wolfe.
Under the media spotlight, and the pressure to reinterpret in a contemporary way those emblematic models of the firm whose commitment to responsibility, quality and integrity is ever increasing, Alex Wolfe presents 'Motor Sandals', the first boot-style sandal for Birkenstock.
This young man from South East London has peeled back his own layers to find out what motivates him the most, turning this collection into something personal. Something he declares as a reflection of his experiences and how he sees the world.
The challenge of collaborating for the first time with a brand, as developing something personal that is faithful to Birkenstock's values creating a new model while maintaining the Londoner's moulded cork footbed, has finally turned into a project that began under the title of 'Break-a-leg': a collection of contrasts that connects (and merges) Birkenstock with the visual imagery of motocross racing.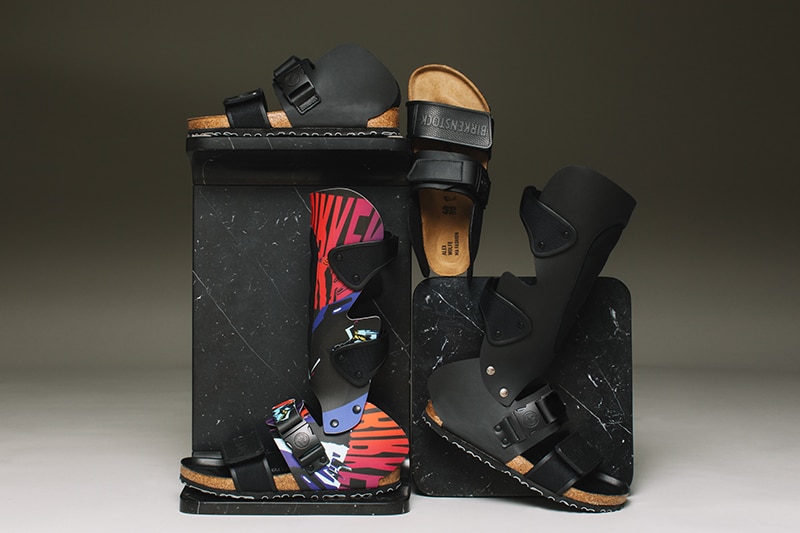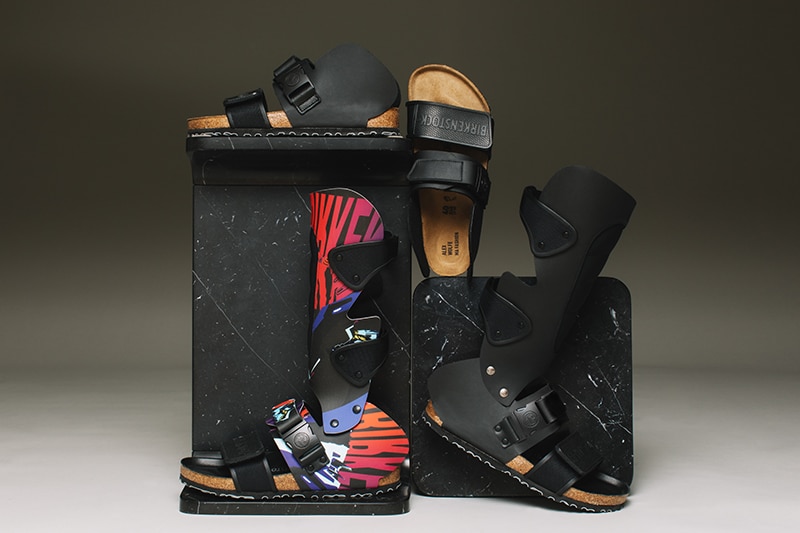 We've talked with Alex Wolfe about the collection, the process of creating it, his inspiration, and his professional career. That's what he told us:
You won the first ever online global design graduate show with 'The Boredroom', your first collection representing satirical and dystopian exploration of concepts surrounding britishness and masculinity. Congratulations! Could you tell us more about it? What made you choose this theme?
Thank you – that was definitely a positive moment to come out of 2020 for me. It was my final collection as part of the MA Menswear course at Central Saint Martins. We are encouraged to be very thorough in our initial research projects, it's like peeling back the layers to find out what motivates you. In a way it becomes quite personal and the work can be a reflection of our experiences or how we see the world. The corporate 9-5 suit is a symbol of power and masculinity, I enjoy twisting those narratives in a playful and ironic way, it's about pulling those ideas apart to create a new contemporary identity.
A boy from South East London, now a man on the Vogue list of "Editors in their favourite Autumn 2020 shows", and with a collaboration with the German firm Birkenstock coming soon. What does this mean to you? How did your passion for the fashion and design industry start? Could you tell us about your journey?
It looks a bit surreal when I read it like that. It's been so encouraging to see the collaboration develop. I studied for a Foundation in Art in a college near home because I loved drawing and painting. I remember my tutor showing me the sketchbook of a student who applied to Central Saint Martins. I didn't know anything about fashion at that point so I was fascinated by this sketchbook. He was sellotaping paper to his body to create volumes and taking pictures of himself, it looked so experimental and exciting. I started putting together a portfolio and applied to the BA Fashion Design with Marketing course at CSM. To my amazement I got the place and that's where it began.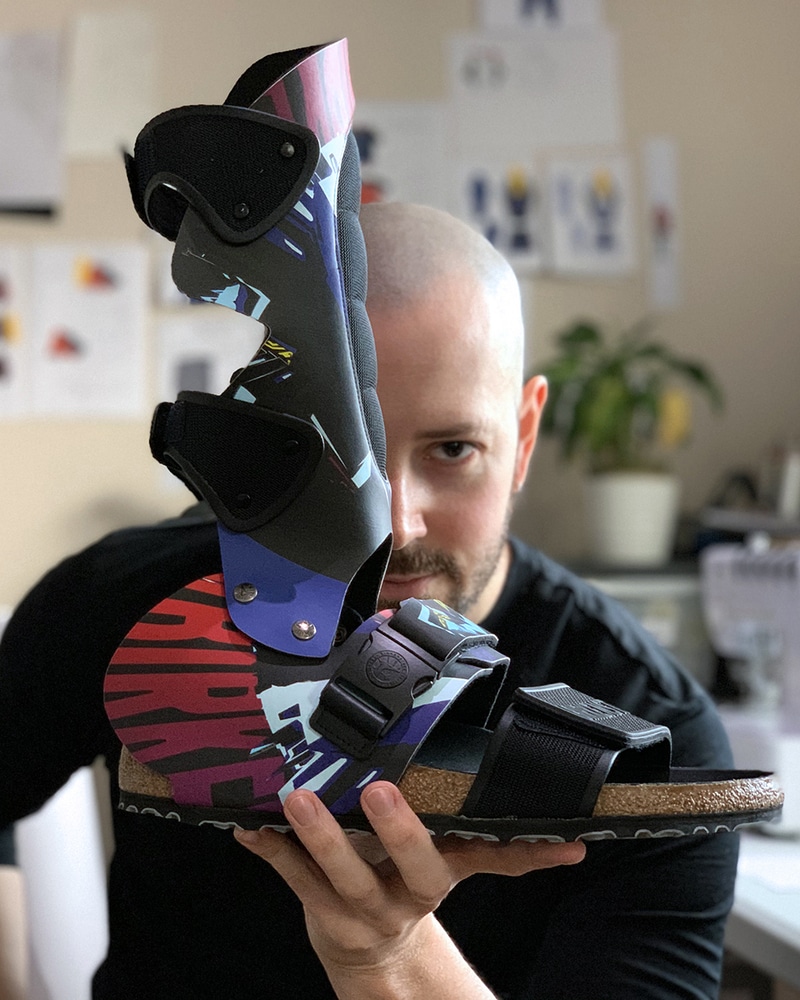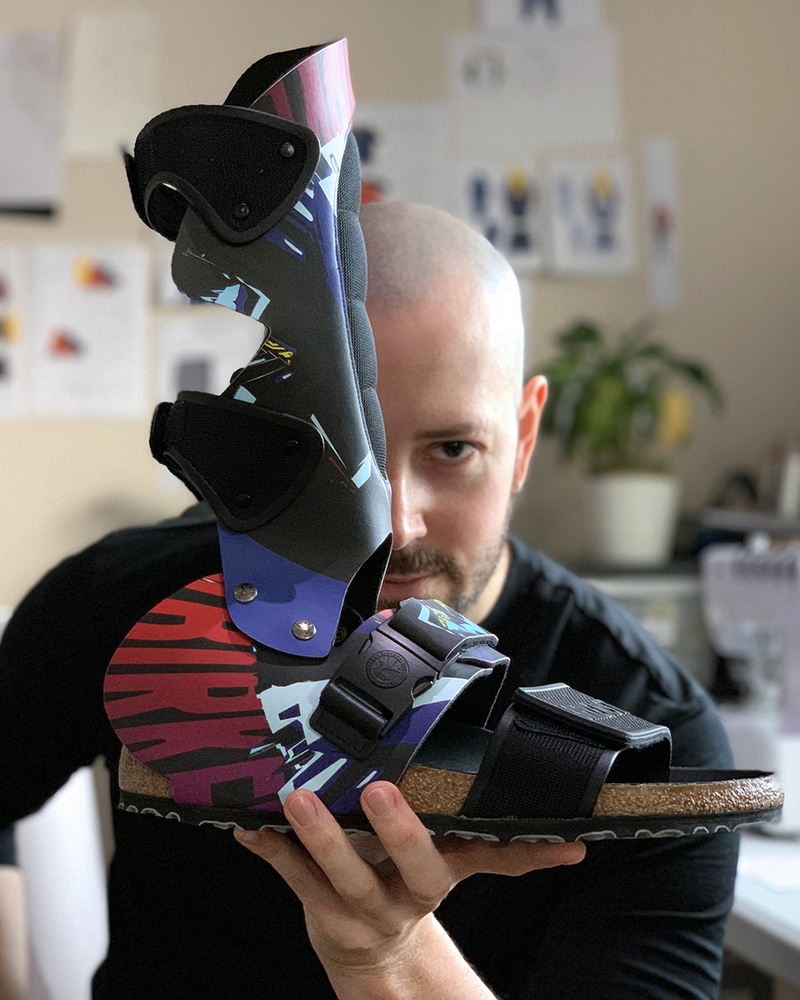 You are currently preparing your next collection, and in February 2021 we will know about your new collaboration with Birkenstock. Could you tell us what can we expect from Alex Wolfe and what is he working on? How would you describe Alex Wolfe as a brand?
2020 taught me that anything can change in an instant, and the ability to be fluid and adaptable is really important. I am working on a new collection at the moment that I will release when the time is right. The Alex Wolfe world is playful, sensual, off-beat and high-energy.
Your collaboration with Birkenstock consists of a model inspired by your 'Moto Sandal', a twist on Birkenstock's orthopedic history. Why did you choose it? What is your relationship with it and what inspired you to create from it?
I was excited by the idea of designing the first boot-style sandal for Birkenstock. Using themes of protection as a starting point, my research turned to imagery of medical leg braces and velcro ankle supports. I titled the project 'Break-a-Leg', in a sort of whimsical way, at the same time I was designing a Birkenstock logo print inspired by motocross racing gear and extreme sports. I enjoy making connections between contrasting things. I like to work between the lines of something playful and something serious.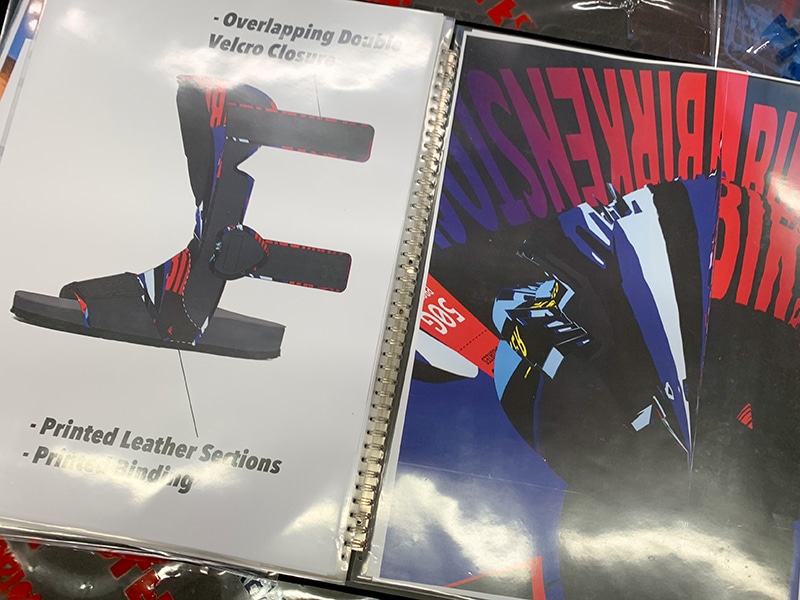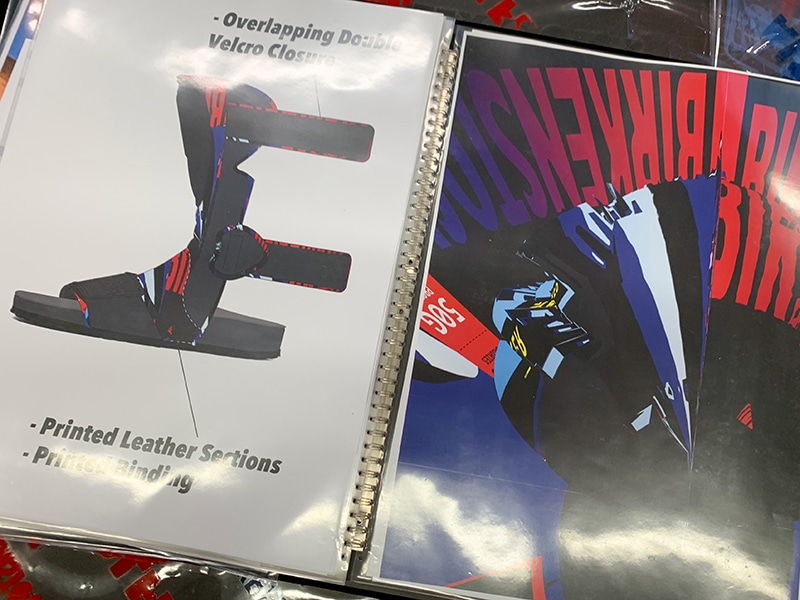 How would you define this proposal?
It's about encouraging a playful imagination and a youthful energy that inspires adventure and fearlessness.
Your function, after a long journey of knowing and working with the brand, was mainly to reinterpret emblematic models of a consolidated brand under a contemporary perspective. What does contemporary fashion mean to you? And fashion? And what about your collections?
To be contemporary I think it has to reflect the present moment. I would hope that everyone is striving to be contemporary, otherwise what's the point? There's a lot of clothes out there already, I think it's important for designers to challenge themselves to create newness – as I like to think that I do with my own work. Everyone has a different experience and perspective that can put a spin on things. It's not something that can happen overnight, but we have to keep moving forwards.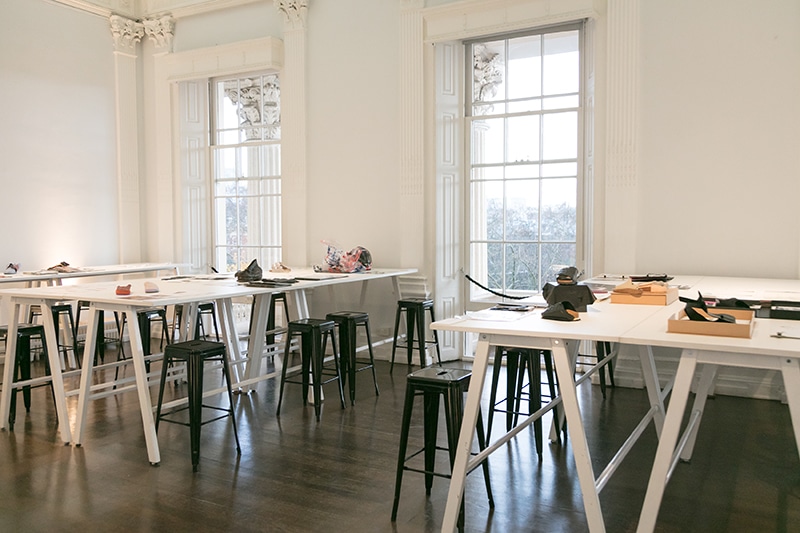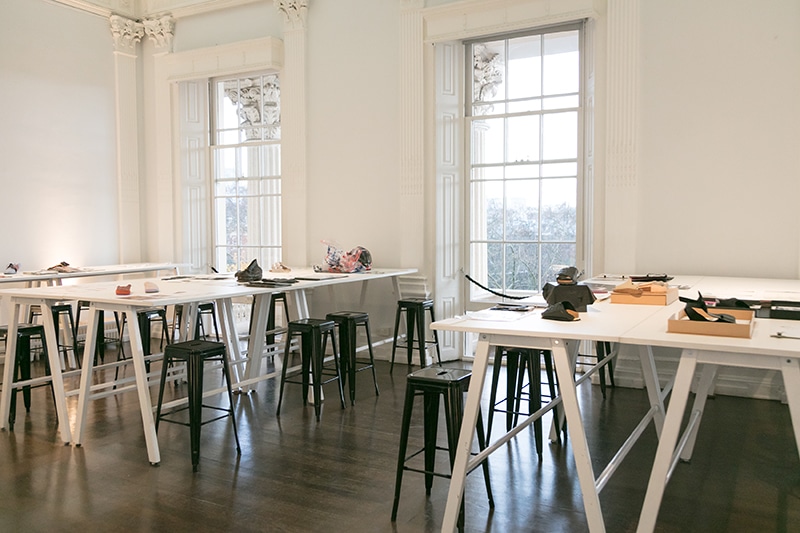 In your previous collection you've used deadstock surplus wool from a manufacturer for the tailoring while the lycra and jersey fabrics were made from 80% recycled fibres. Your work is focused, in some way, on sustainability. Is this something essential when creating your collections? What is your vision on sustainability on the fashion industry?
In terms of environmental impact, small independent designers and especially graduates operate on such a small scale that they are inherently sustainable. It's natural for me to investigate alternatives that may make the creative process and the development of the product less harmful. It's important to be mindful when starting out, so it can influence bigger decisions as you grow.
What has it been like to work with Birkenstock? Could you tell us about the process from the time you were presented with the proposal to the launch of the collection next February?
It was the first time for me collaborating with a brand, it has been such a great experience. For the project briefing we were given an archive presentation of Birkenstock's history and heritage, including previous designs, collaborators and campaigns. For the design, the moulded cork footbed was the only element that we cannot change, so there was a lot to play with. We were then let loose to interpret the Birkenstock sandal in our own way, we researched, sketched and prepared a presentation for a selected fashion industry jury panel. Selected designs moved forward, getting the opportunity to be a part of the sample development process at the Birkenstock factory in Cologne. We were each assigned a designer to work alongside in the studio which was an amazing experience. After our designs had passed a wear-test process, the final four designers were announced. Since then, we were invited to the Birkenstock showroom in Paris where we had a photoshoot with our design in preparation for the project launch.
Fashion shows, product presentations events… Everything has changed. How do you cope with this strange situation due to the pandemic, which of course has also affected the fashion world? Do you know if there is any event scheduled for the launch of your collaboration?
It's a bit of a wake up call. We had our graduation show in February 2020 and then suddenly we went into lockdown. Last year went from bad to worse, but I managed to navigate it by getting lost in my work. Even if you are locked inside you can still prepare, reflect and charge so that you emerge stronger. Fashion has entered a bit of a level playing field as both small and big brands have shifted their presentations online. Whether or not this shift is temporary I do not know, but it presents an exciting opportunity.
More about Alex Wolfe x Birkenstock on birkenstock.com
Follow Alex Wolfe and Birkenstock on @AlexWolfeLondon and @Birkenstock