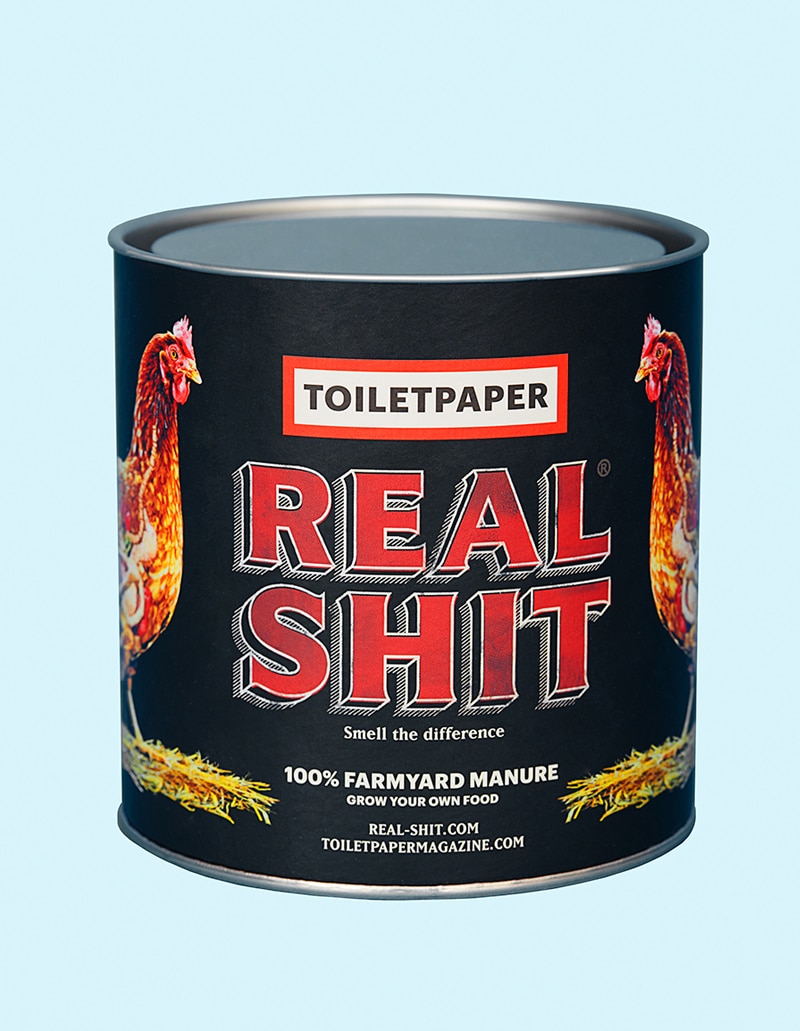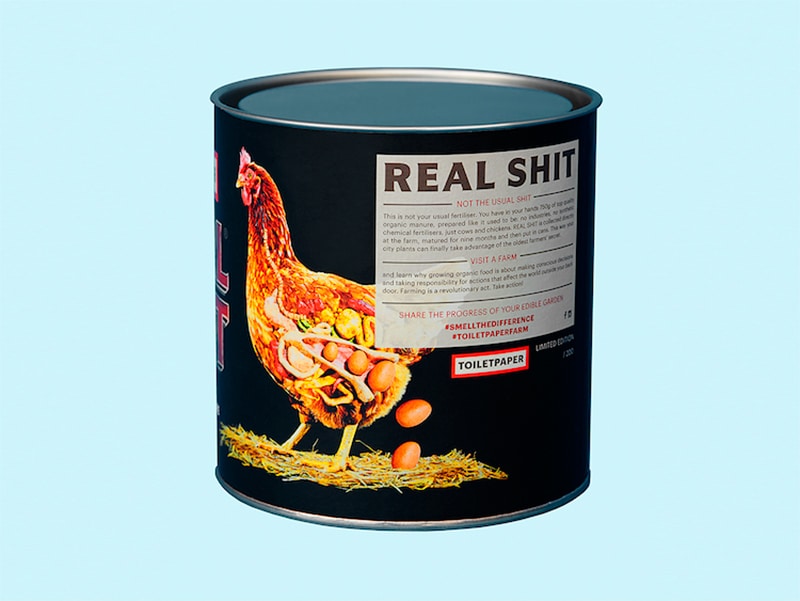 The Italian start-up selling wholesome organic manure to green people living in city centers has joined forces with TOILETPAPER Magazine, the editorial project created by photographer Pierpaolo Ferrari and artist Maurizio Cattelan.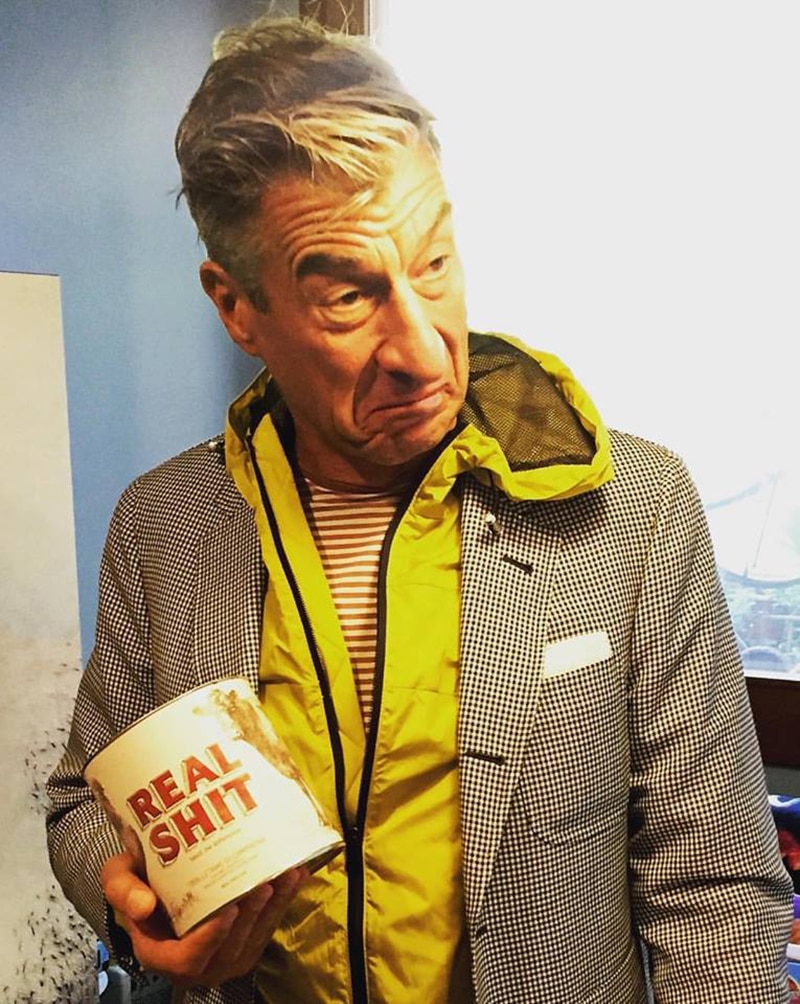 The creative duo designed a limited edition of 200 cans containing well-ripened organic manure coming from non-industrial farms of northern Italy. The shit was sold out after only a few hours from the release on TOILETPAPER Shop.
Real Shit was founded by Federico Lodolini, Alan Dindo and Riccardo Mercati for urban farmers and horticultural revolutionaries. The brand seeks to remind us that eating is an agricultural act and that food consciousness starts from the rediscovery of where food comes from.
"Our goal – says Federico Lodolini – is to make manure famous and interesting for a new generation of city farmers. This collaboration was the best opportunity to do that".