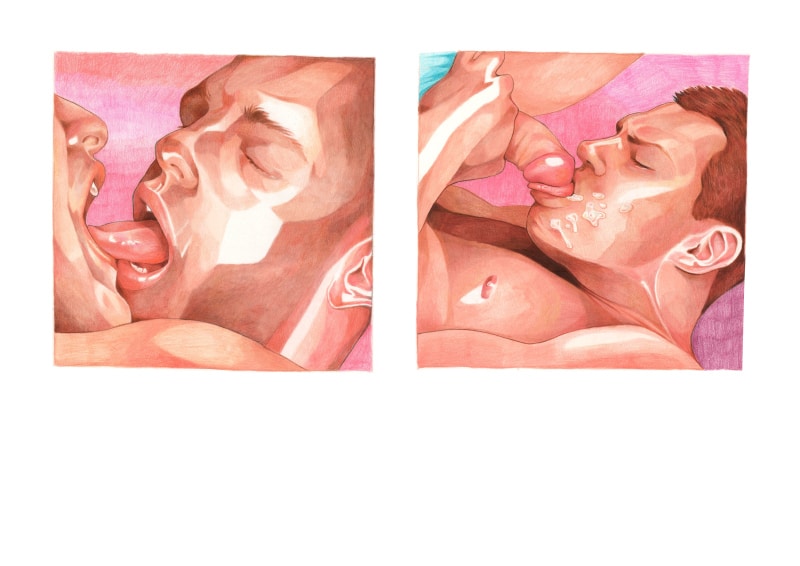 Pol Anglada, a successful Spanish artist and designer known worldwide for his homoerotic paintings and drawings that explore sexual experiences, queer, desires, fetishes, and culture, can add one more achievement to his list as of today, because we have learned that he will have a solo exhibition, entitled "Hole", at the famous Los Angeles gallery, Cultureedit, which will open this week.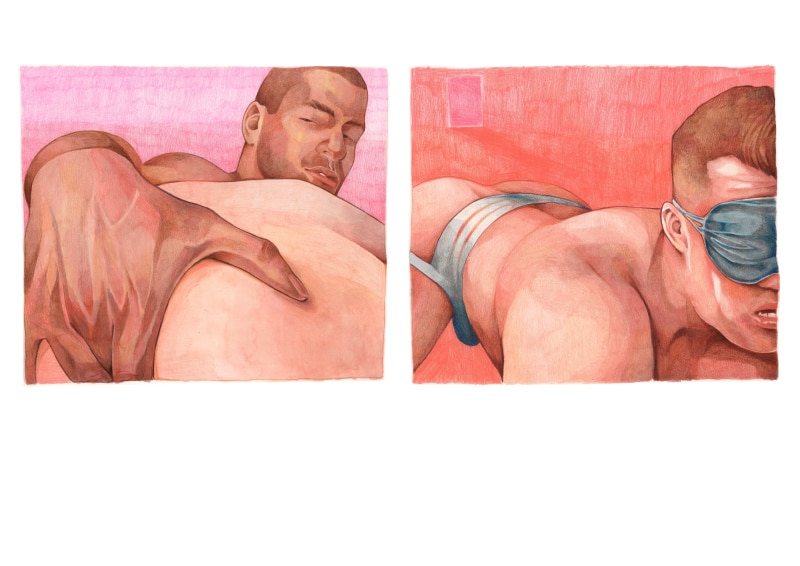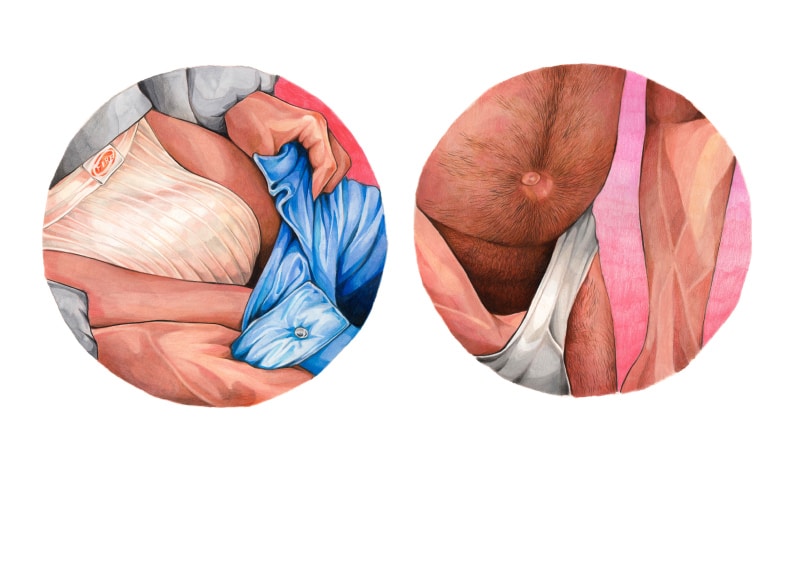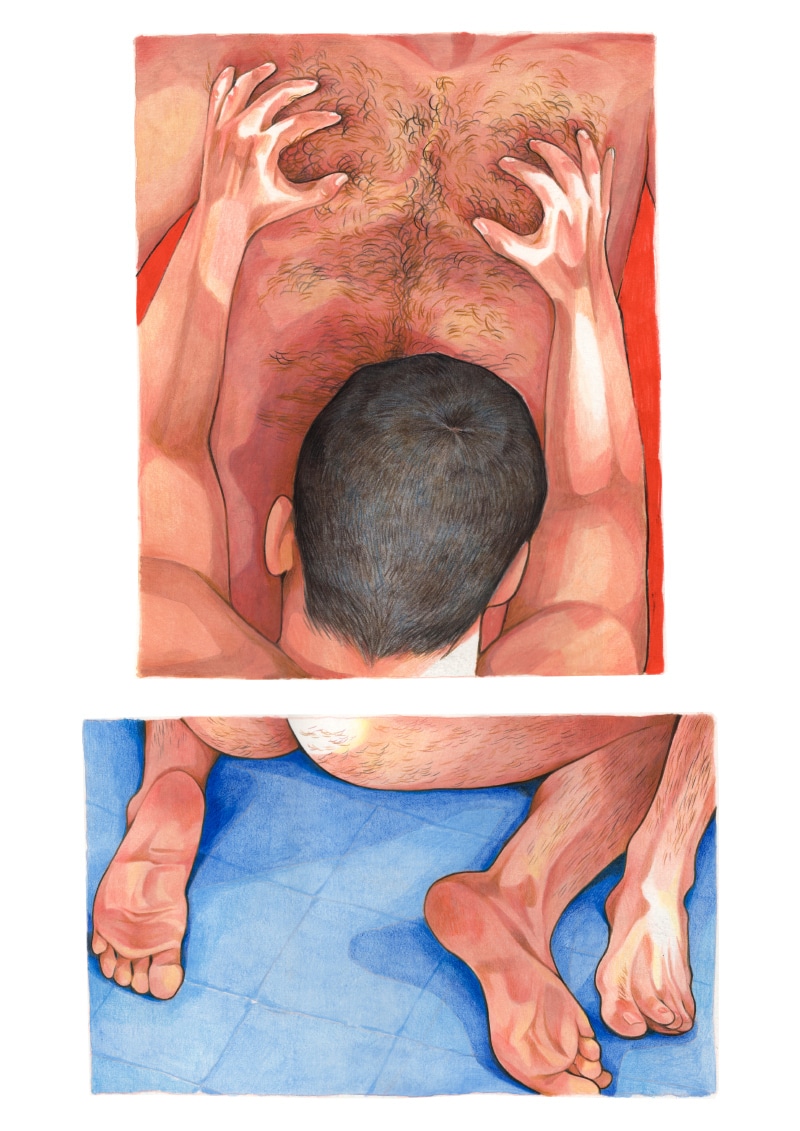 There the artist will present his eleven new pieces that capture sexual moments, made of watercolor and colored pencil, characterized by the monochromatic tone that evokes the limited color combinations of old comics and pop art, and inspired by comics, magazine culture and masters such as Tom of Finland, Harry Bush, Jiraya Bill, Will Ward, and Patrick Angus, with which he is sure to win back the approval of critics and all his followers, who include designers such as Jonathan Anderson, brands such as Moncler and dating apps such as Grindr. All of them admire Anglada's work and have collaborated with him in the past.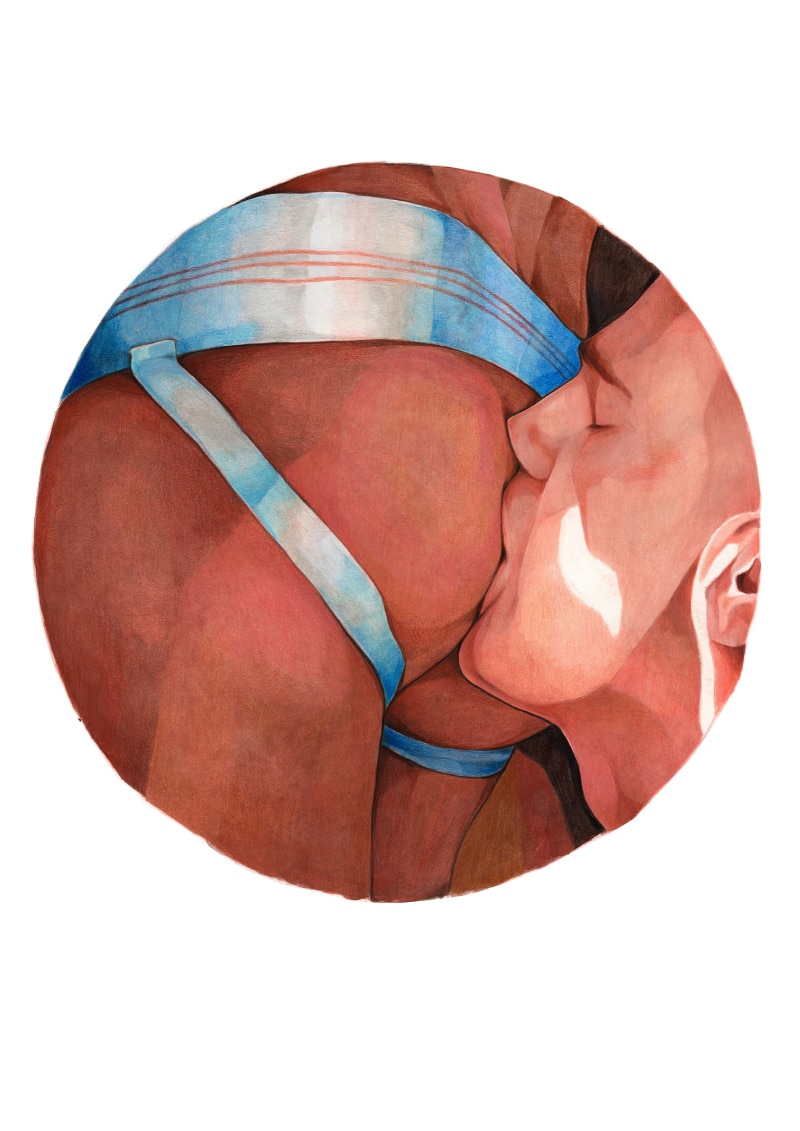 What can we highlight from this selection of works? How well-framed they are (in terms of subject matter and formats that refer to glory and peepholes), the vulnerable and sensitive touch, the emotion they offer the viewer, and the erogenous and abstract, not pornographic, close-ups that have been created. The rest you will have to discover for yourself.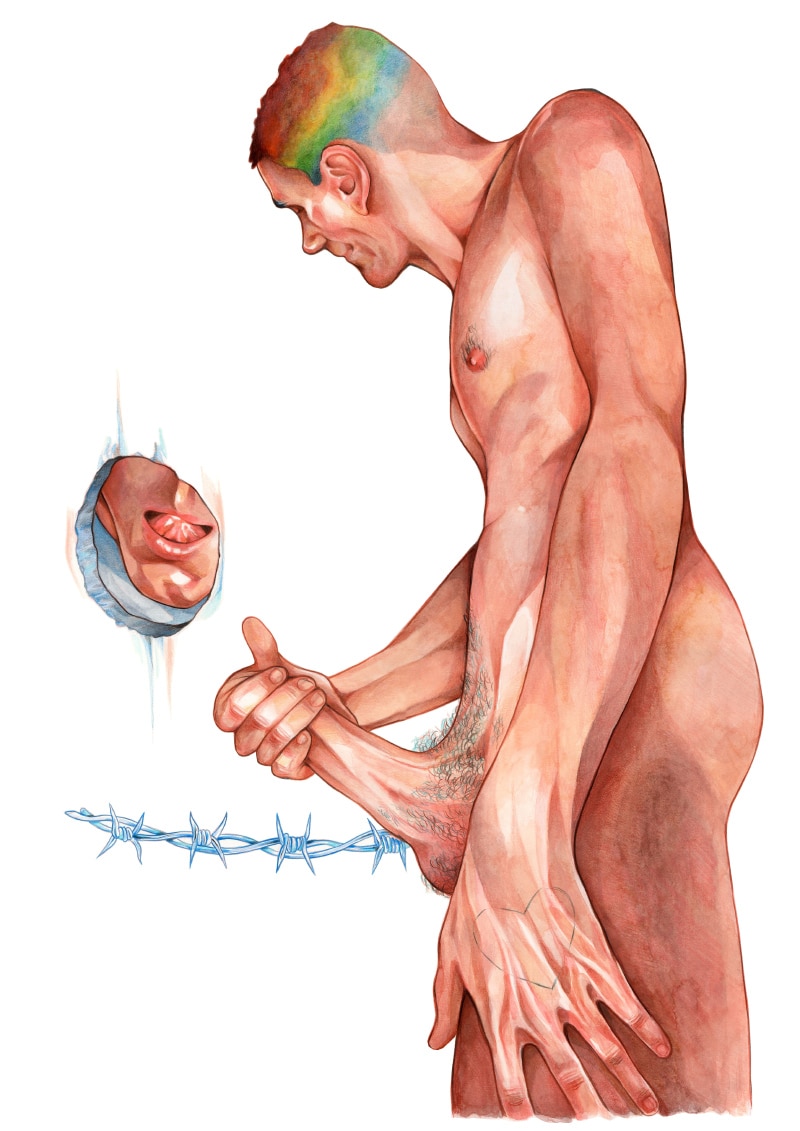 "Hole" by Pol Anglada will open on 8 April with an opening reception from 5-8 p.m., and can also be viewed online via the gallery's website: www.cultureedit.com