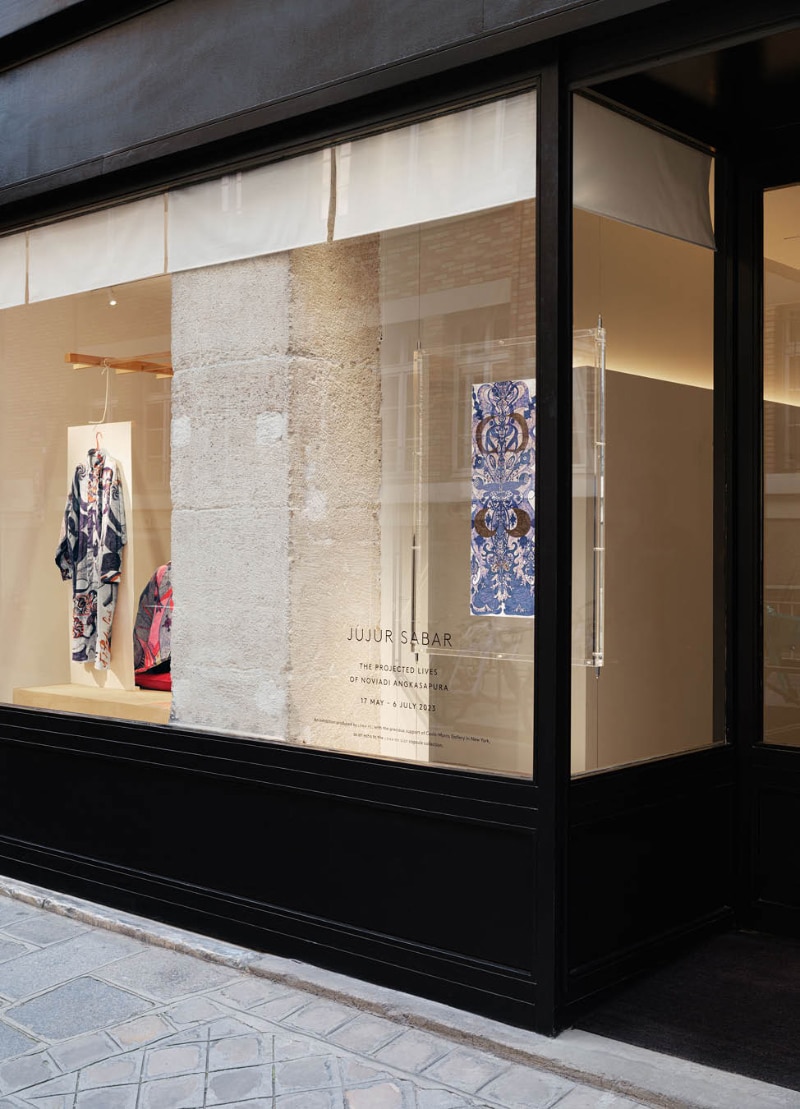 It's not a secret that designer Christophe Lemaire is a culture enthusiast. To celebrate the encounter between pictorial surfaces and bodies in movement, LEMAIRE produced the first Parisian exhibition dedicated to Noviadi Angkasapura in their flagship store at 1rue Elzévir in the heart of Paris. With Jujur Sabar, this exhibition brings together the drawings of the Indonesian artist and the clothes featuring them from the LEMAIRE Spring-Summer 2023 collection.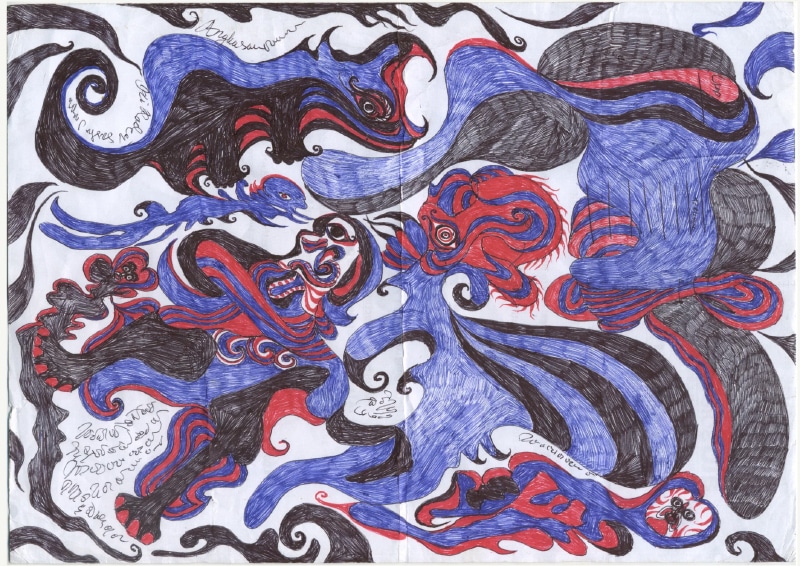 In the continuity of its wardrobe irrigated by plural influences, LEMAIRE has been inspired by Angkasapura's palimpsest illustrations to create a series of graphic, airy and supple cotton pieces. Once worn and set in motion by the bodies, these garments bring Angkasapura's timeless characters to life, echoing LEMAIRE's will to give a space of expression to singular artists.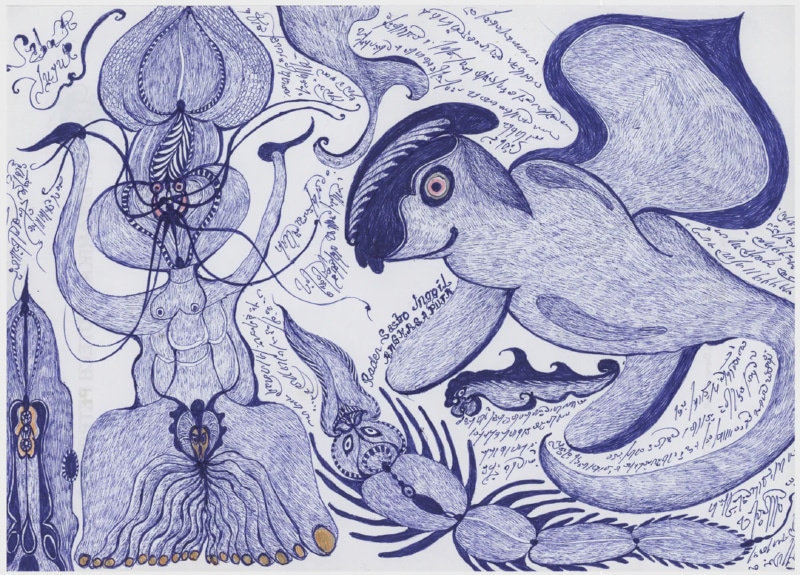 Born in 1979 in Jayapura, Noviadi Angkasapura spent his childhood and adolescence surrounded by the Pacific Ocean and lush vegetation. Deeply marked by his environment, the animist imagination, and the multicultural influences of the populations from neighboring islands such as Borneo, Sulawesi, Sumatra, Bali, or Madura, Angkasapura represents what surrounds him: chiseled rocks, traced rivers or sculpted tree trunks. Currently living in Jakarta, the Indonesian artist makes a living from his creative activity, which allows him to support his family while dreaming of a future museum containing one million of his drawings. His work is exhibited in the Collection de l'Art Brut in Lausanne.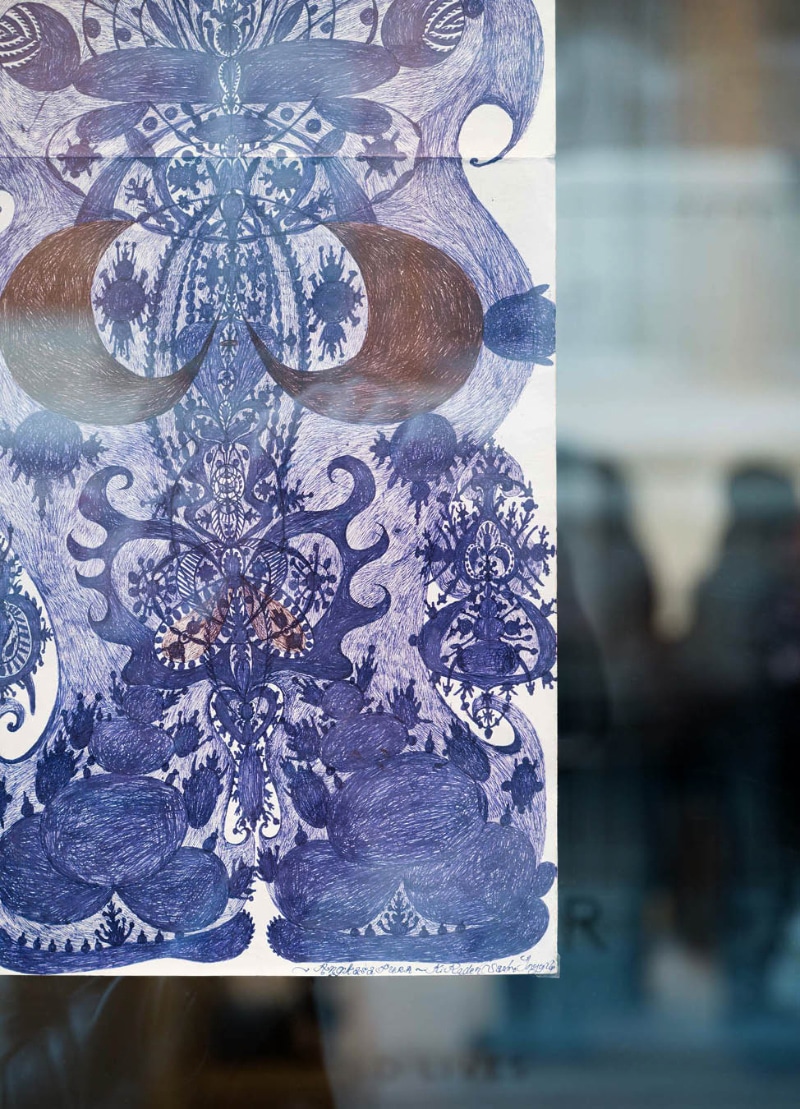 LEMAIRE has been inspired by Angkasapura's palimpsest drawings to create a series of cotton pieces which you can see within the exhibition until July 6. More info HERE.