This summer, KENZO breaks new ground in the world of sportswear with the highly anticipated release of their debut sneaker series designed by Artistic Director Nigo. Leading the charge is the "KENZO-DOME," a minimalist cupsole sneaker drawing inspiration from the mid-1990s skateboarding scene. Paying tribute to the iconic skate spot nestled within the Palais de Tokyo, the shoe's name is a nod to the renowned DOME in Paris.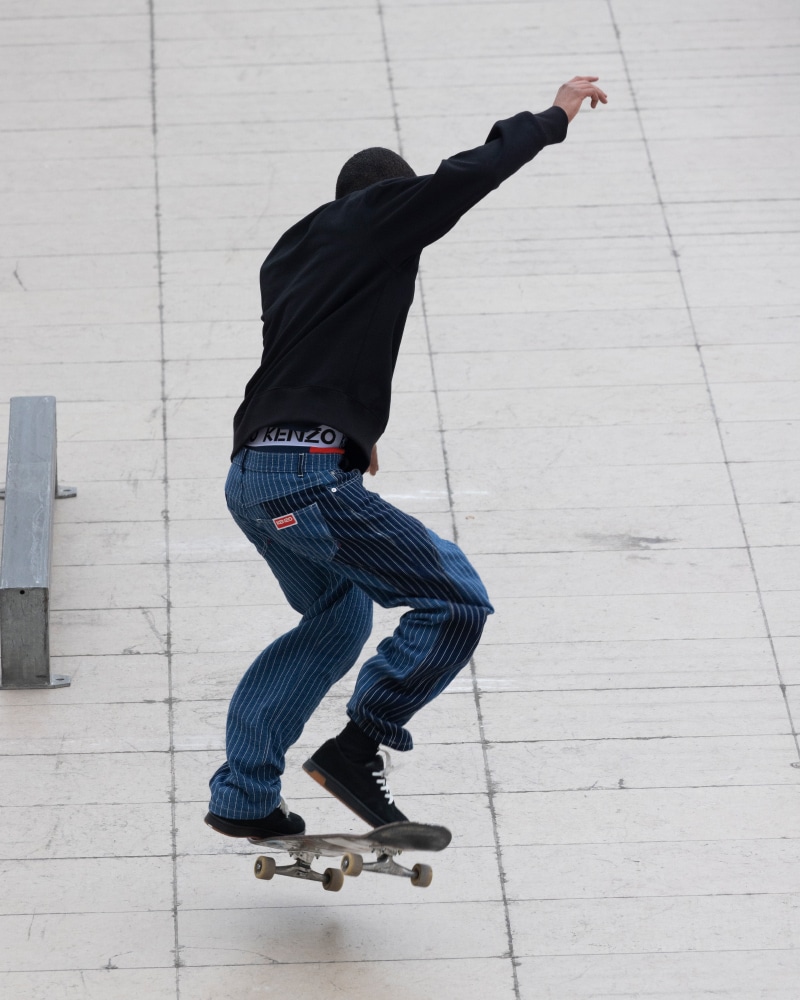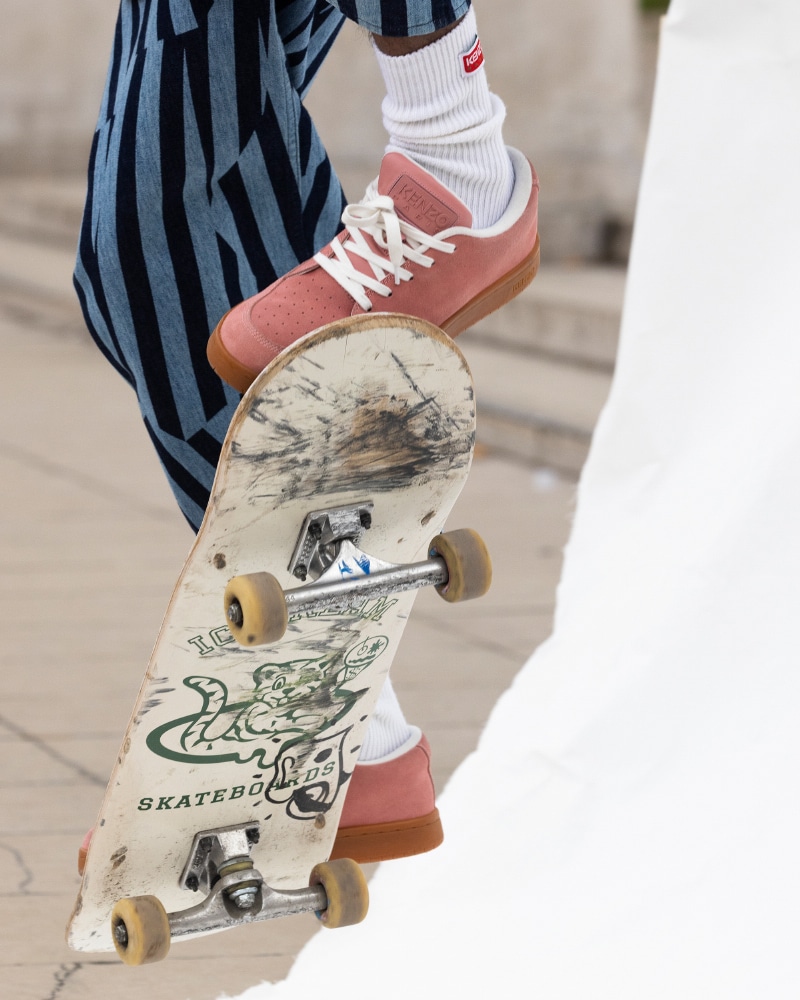 Exclusive images shot by Winter Vandenbrink
Embracing the voluminous aesthetics of 90s sneakers, with a flat outsole and a puffed-up tongue, the KENZO-DOME offers versatility in classic skateboarding suede or grained leather. Adorned with the distinctive "KENZO Paris" rubber logo on its Napa leather-padded tongue and at the back, and engraved with the "KENZO" logo on the side of the outsole for enhanced stability, this shoe is crafted with both style and functionality in mind. Its retro-inspired lining provides a plush feel, while the padded collar ensures optimum comfort.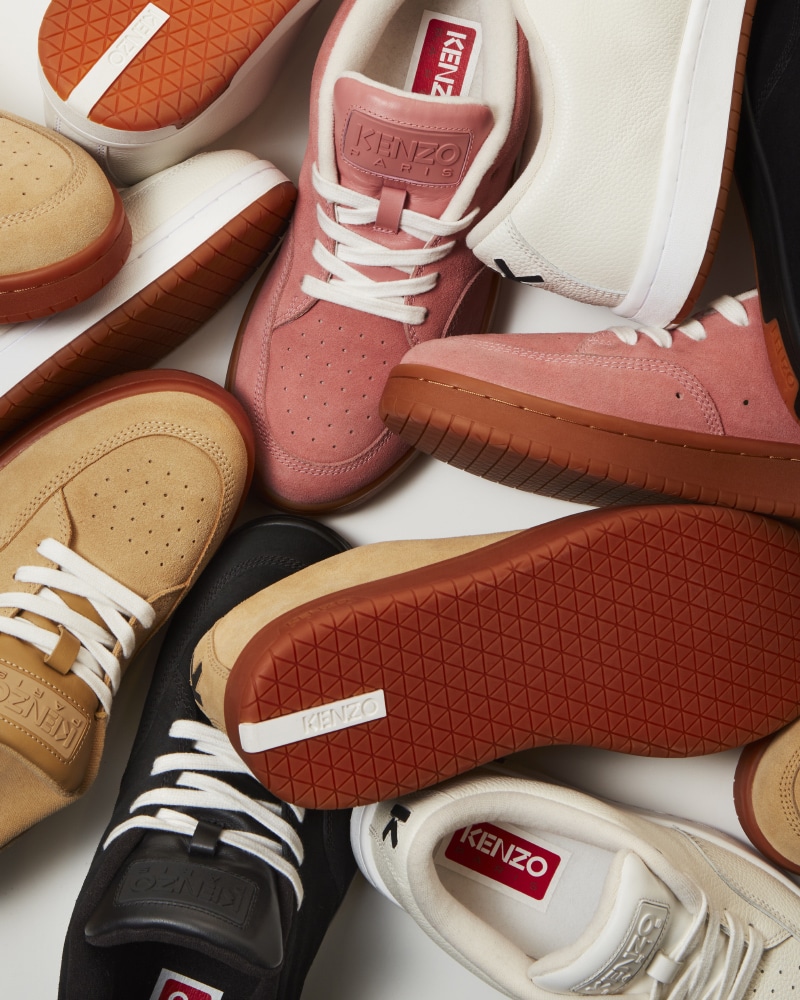 The KENZO-DOME boasts a timeless color palette alongside seasonal shades. Available for both men and women, it comes in beige or pink suede with a tan rubber outsole, as well as black suede with a black outsole accentuated by tan rubber detailing. Completing the range is a white-grained leather version with a white outsole.
Harmonizing authentic skater culture with KENZO's high-fashion approach, the KENZO-Dome campaign captures the essence of camaraderie reminiscent of the 90s, featuring a group of friends skateboarding at the very spot that inspired these sneakers. Shot by the talented Frank Lebon, the images exude a sense of camaraderie and spirit.
Check out the campaign images below: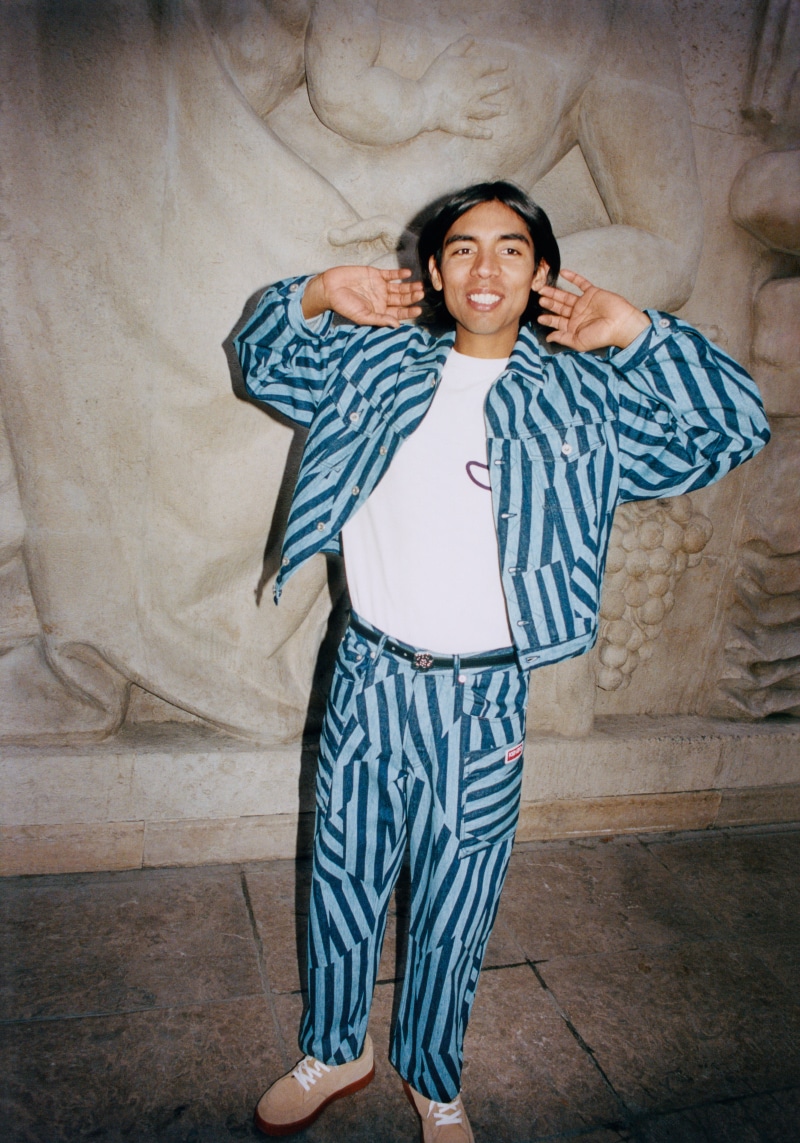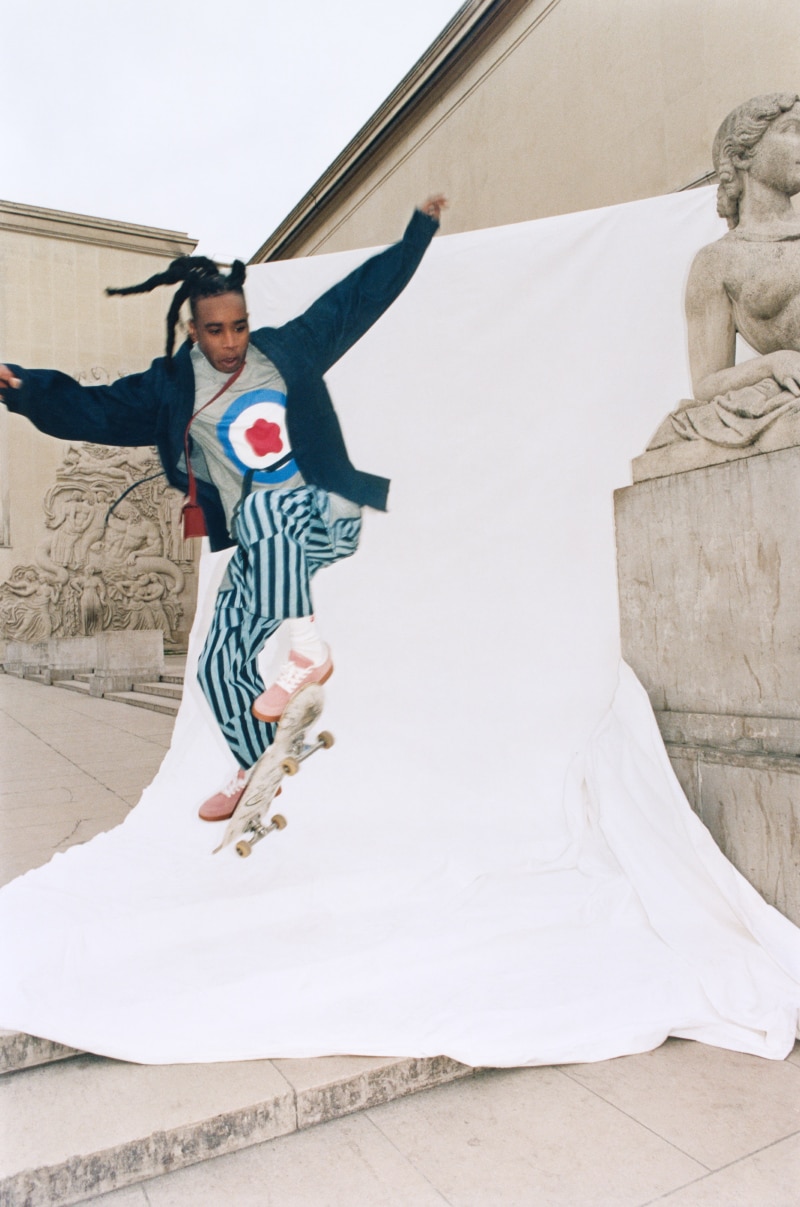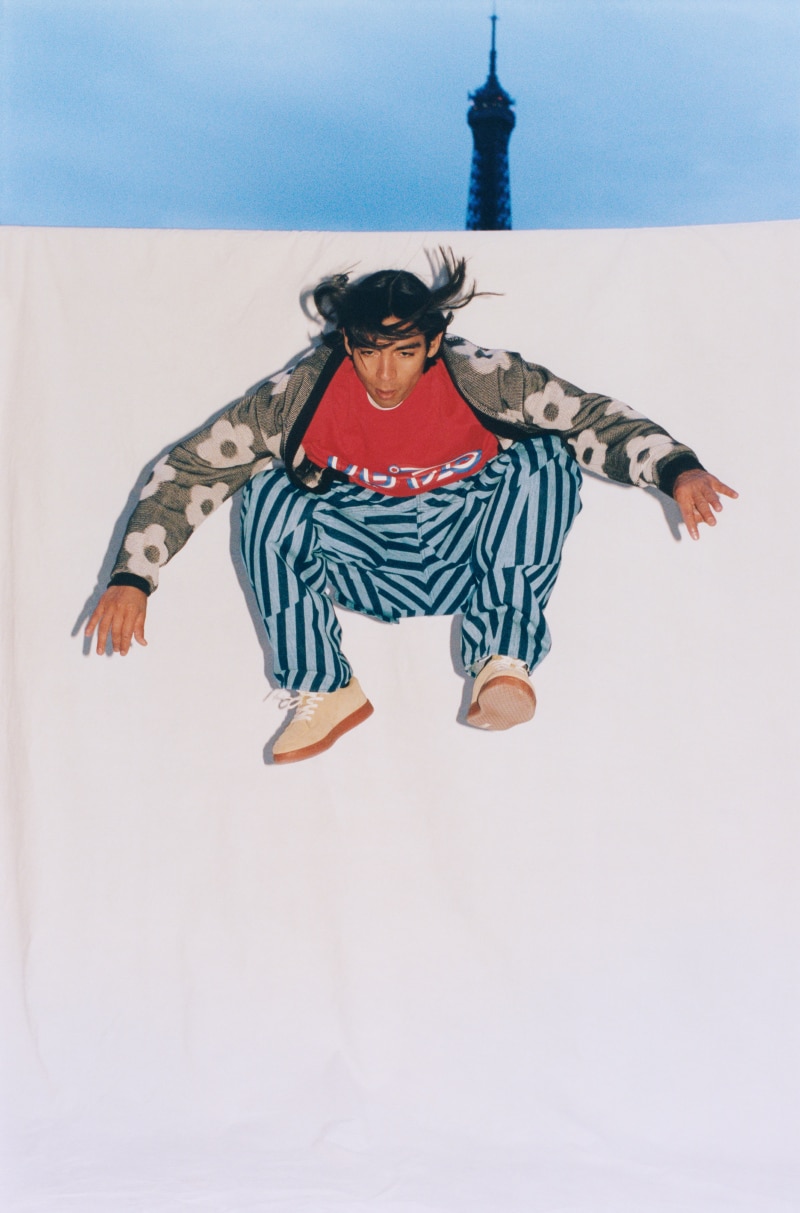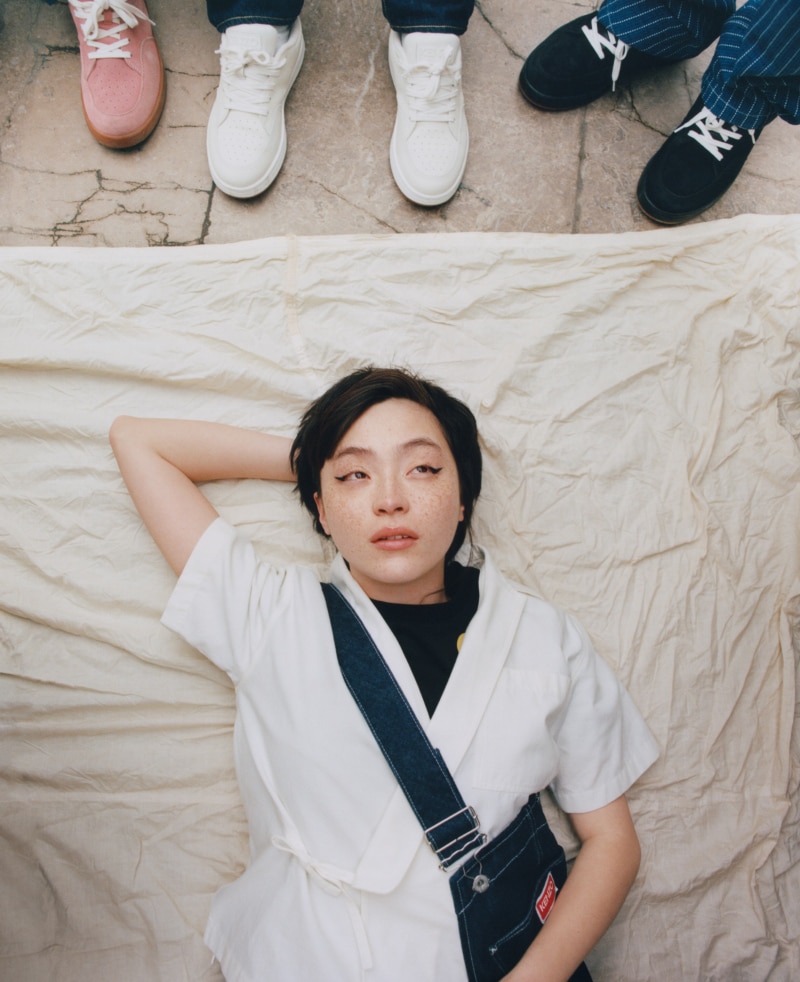 The KENZO-Dome sneaker will be available from June 2023 at KENZO stores and KENZO.COM for €290. Stay tuned for the exciting announcement of the second drop in the KENZO by Nigo debut sneaker series, coming later this season.