It's impossible to hide the interest and attraction to the type of butterfly called moth that the duo of designers that make up JORDANLUCA have recently experienced. As a result of this feeling and about it, the Spring/Summer 23 campaign has been created, shot in what has always been considered one of the main tourist attractions in the UK: the British Pleasure Pier.
The history of this iconic site is one of invention and reinvention. From Victorian times until the mid-20th century, it attracted a multitude of visitors, in part because of the opulent structures that could be found there. They transformed from simple promenades to imposing entertainment complexes filled with a variety of establishments, such as restaurants and arcades. So what better location than this to return to the theme of the collection? The lure of dangerous pleasures had to be represented in some way, and here it is, in the form of a campaign.
Composed of several images, the ad campaign stands out above all (with the permission of the models and their penetrating gazes) for the garments that appear in it, belonging to Jordan Bowen and Luca Marchetto's latest proposal, inspired by the self-destructive tendencies of human beings. Other elements that catch the eye of anyone who cares to look at the photographs are the scar-like zips that appear on the suits and the torn fabrics that represent radical self-sabotage.
All of this is in keeping with the cataclysmic setting of the line, which reflects the characters' existential threats of madness, annihilation, and death. The designs feature glam-punk influences, with metallics and fiery tones, as well as JORDANLUCA's signature styles, such as kilts, bomber jackets, suiting, and extended trousers.
Have a look at the campaign images below and feel first-hand how your own eyes are drawn directly to the photographs, just as the moths do the same for their points of interest.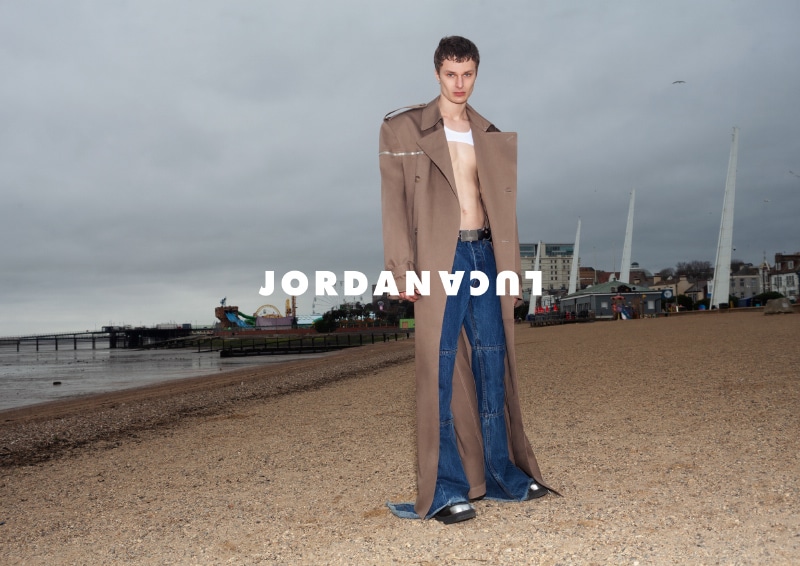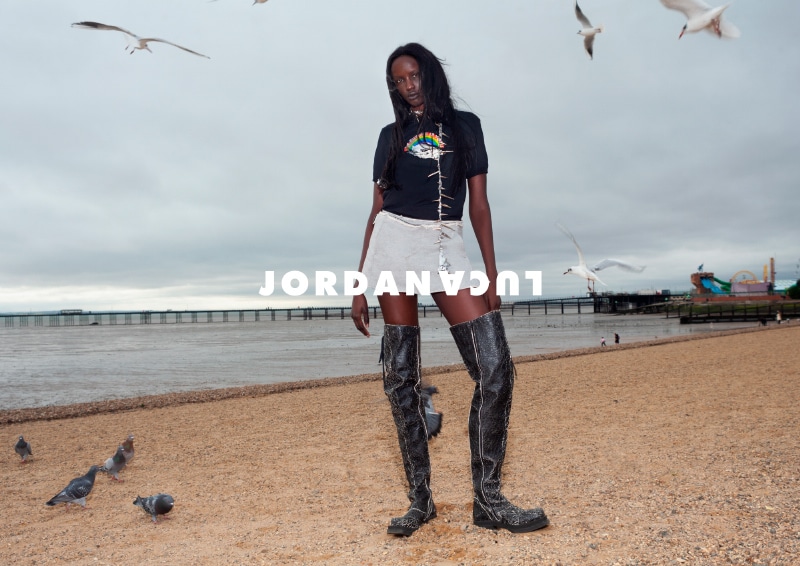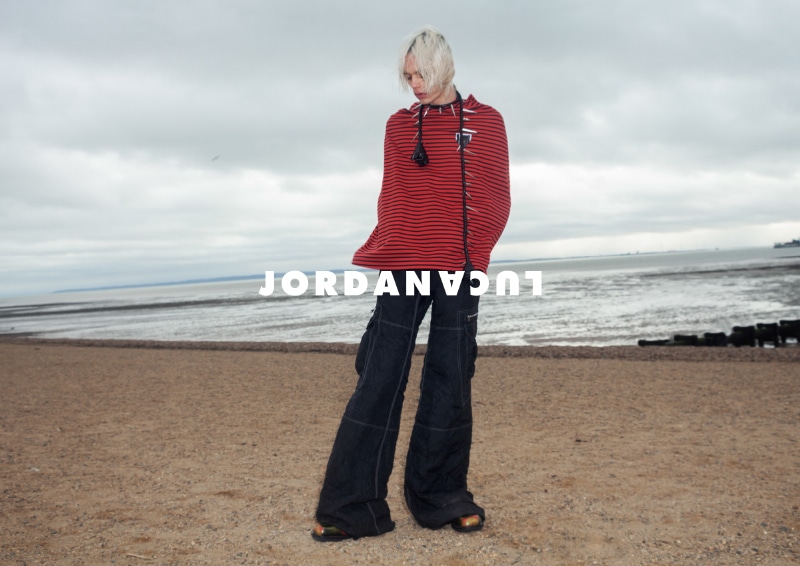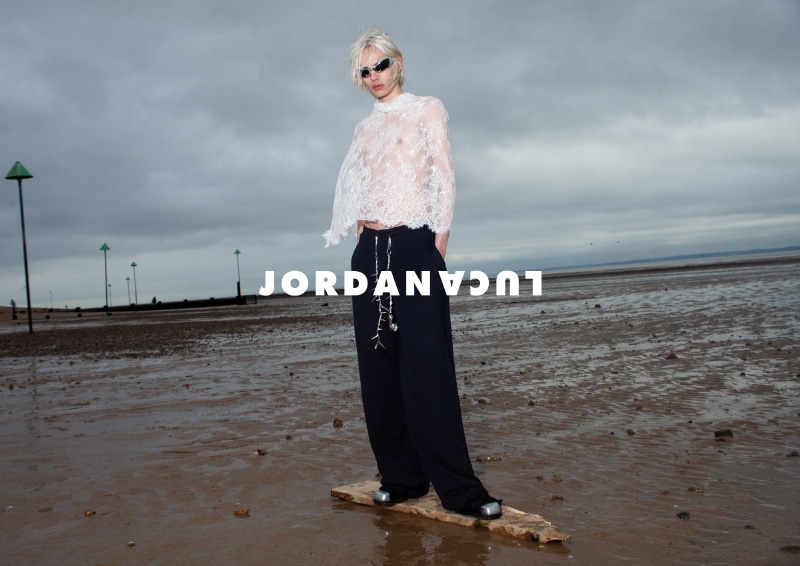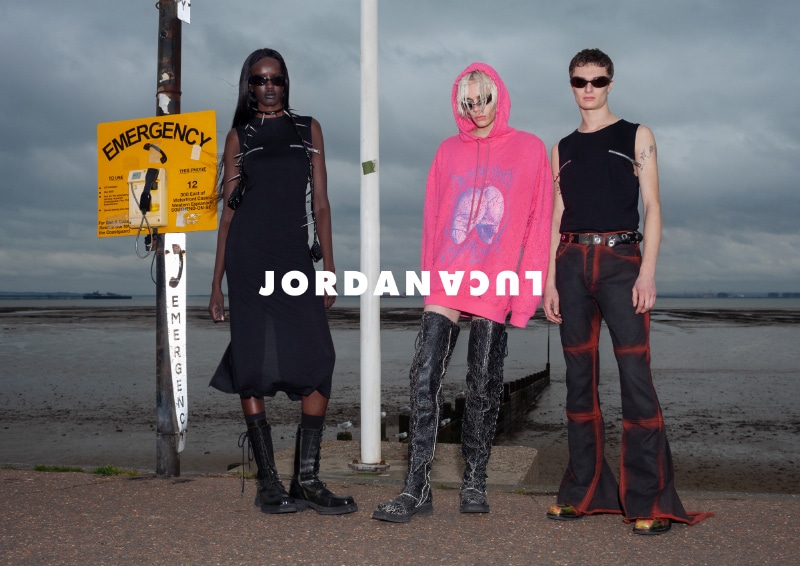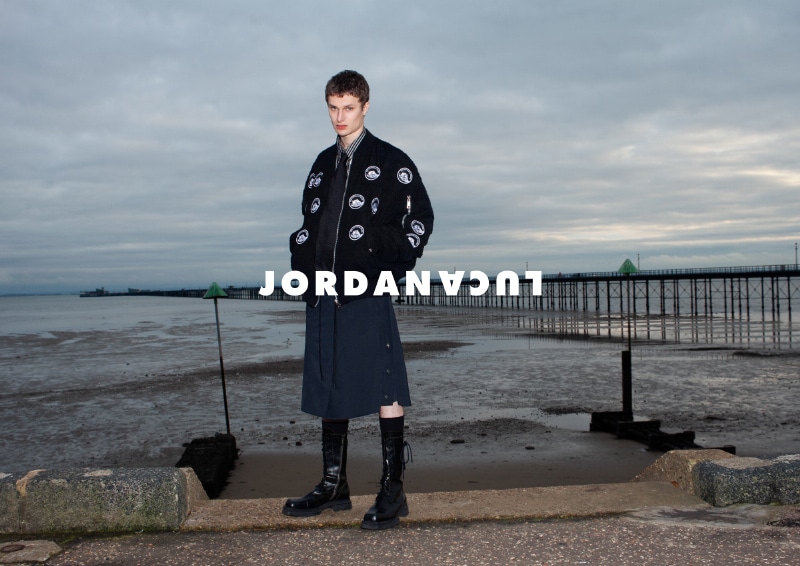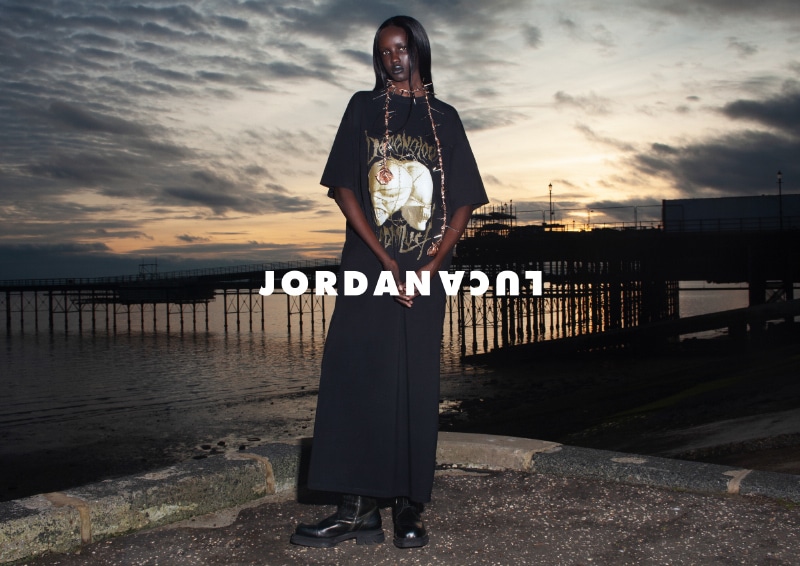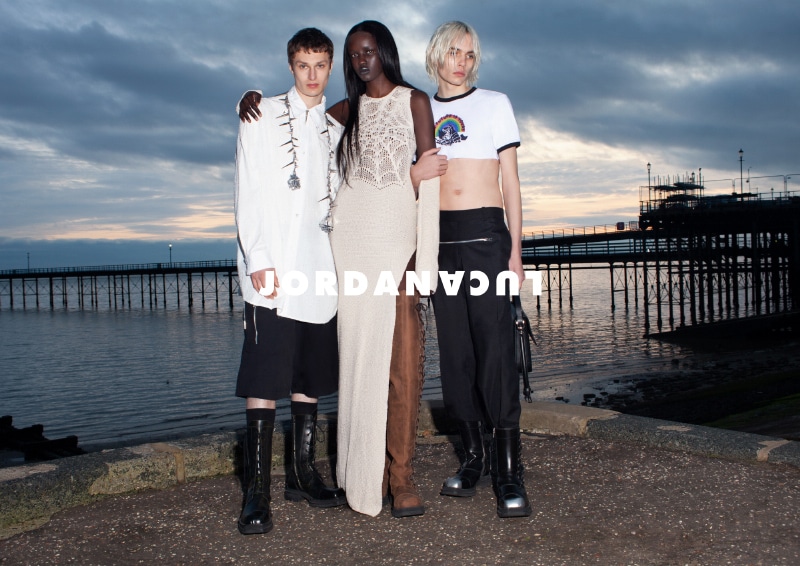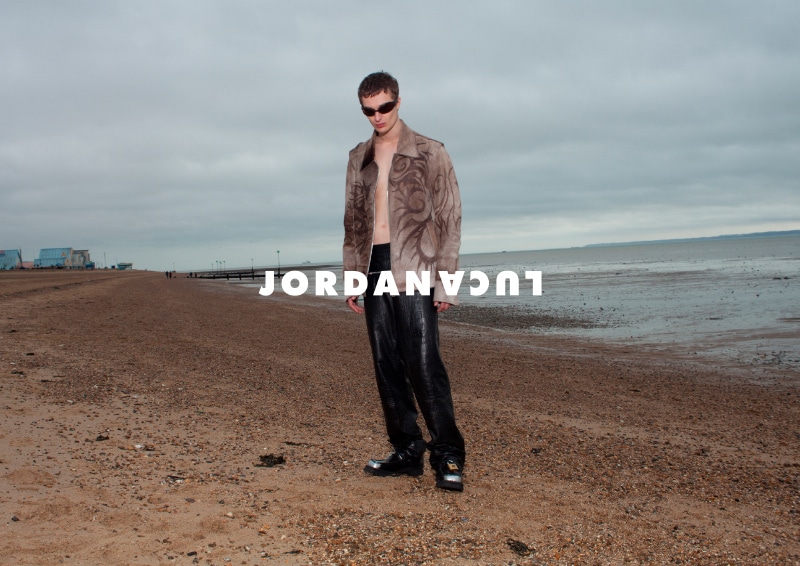 CREDITS: