"Do we express ourselves because we are angry? Does outrage breed the outrageous? Without outrage for change, where does one find their strength to make a push towards difference?" – Harris Reed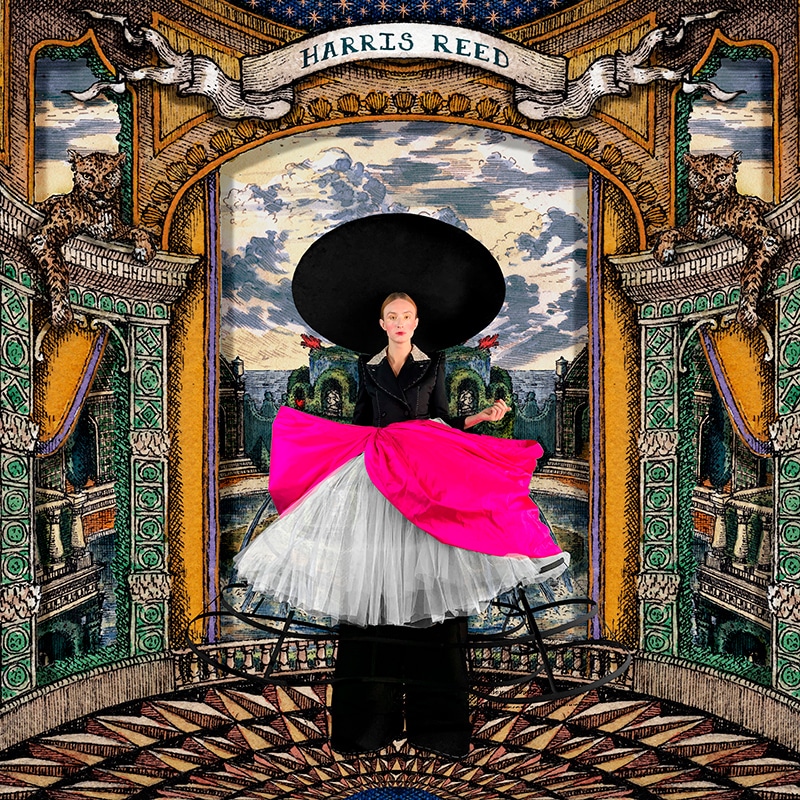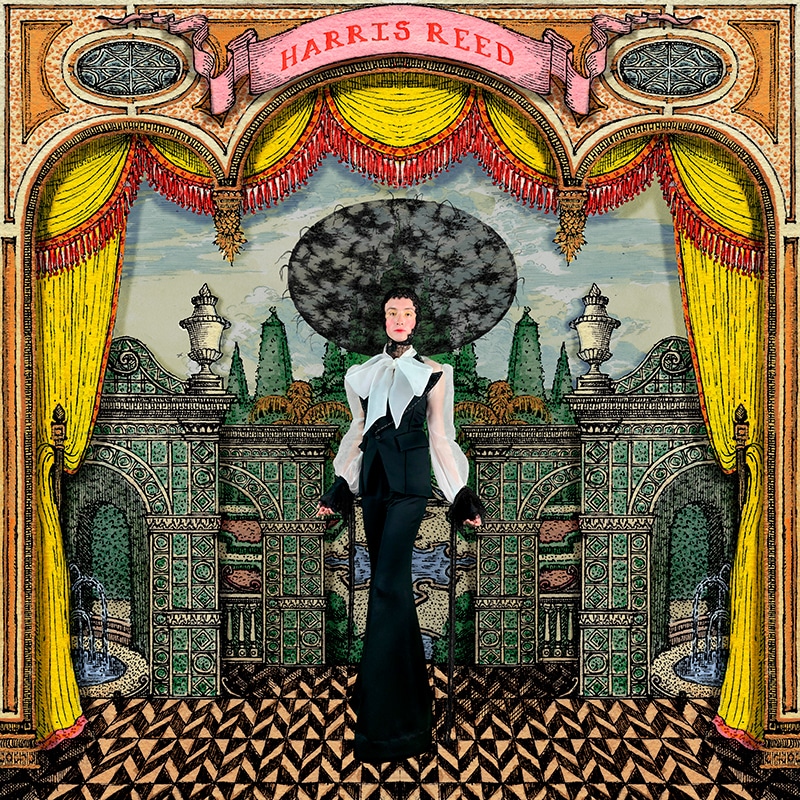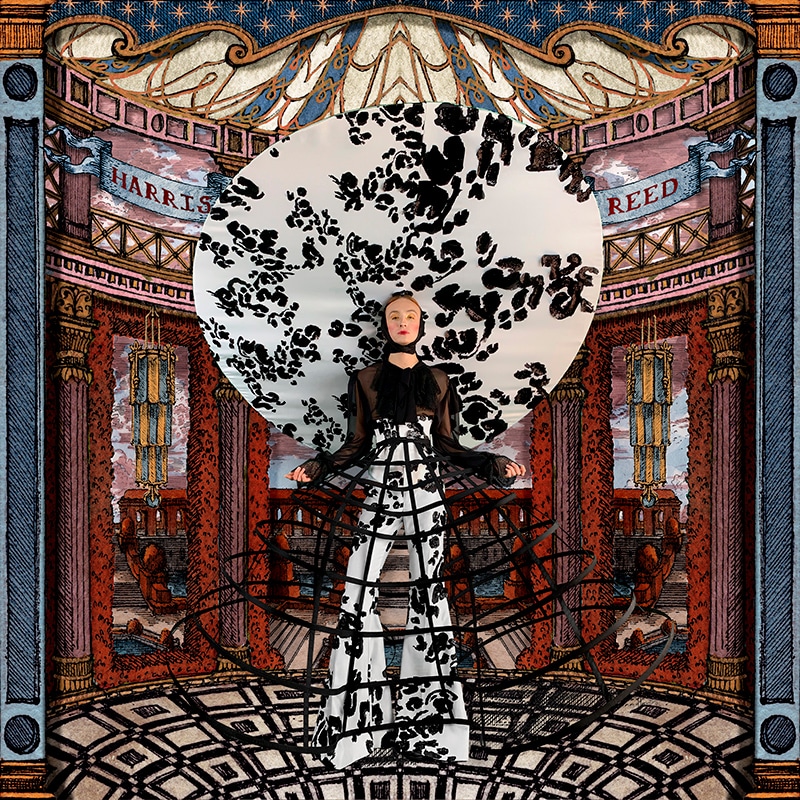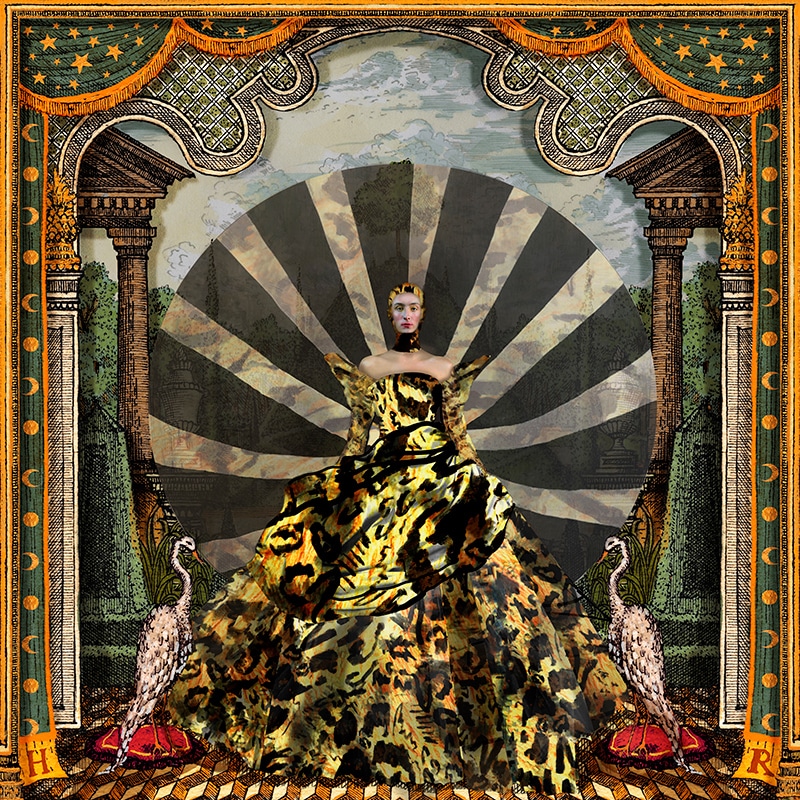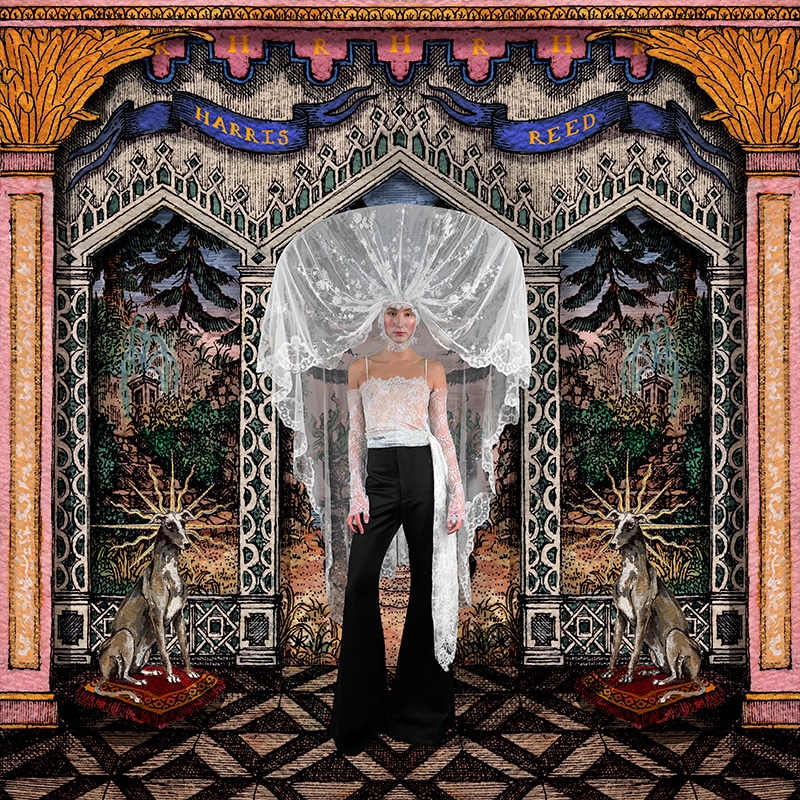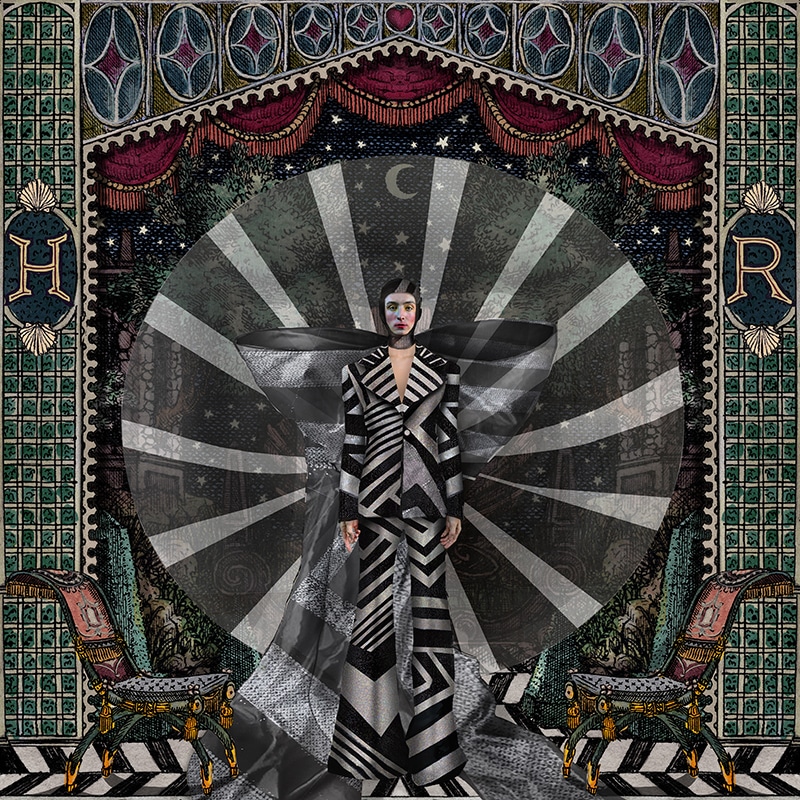 Chances are you have already seen or heard of 24-year-old Harris Reed, as his name has been on the tip of everyone's tongue. From modeling for Gucci to dressing Harry Styles, the young designer was in the midst of his final year at Central Saint Martins when all of this hit. It is remarkable, that while working at home, he has managed to do a full-on shoot, photographed on himself by Bella Thomas who isolated with Harris, and supported throughout, and a virtual make-up tutorial with Terry Barber of MAC.
In the absence of a physical show, the designs were brought to life whilst placed in intricately hand-painted sets by illustrator Lukas Palumbo, with an overlay of animation by Lauren Deane Hunter – emphasizing that even during these challenging times, creativity continues to evolve. 
For his final year, he has created a homage to the fluid and flamboyant, which is not only in his DNA but in the DNA of his work. The designs form part of a seasonless model, in line with a new wave of fashion.
Notes on the Collection:
This collection explores the idea of performance, self-expression, and opulence as a daily ritual of our modern lives while blurring the preconceived fault-lines on gender and sexuality through a palatial and theatrical kaleidoscope. With inspiration from Henry Paget, the 5th Marquess of Anglesey; known by many as history's most eccentric aristocrats. A brief history lesson tells us that Paget defied any societal expectations: he divorced his wife, turned the family chapel into an opulent theatre where he would regularly entertain in outrageously expensive gender-fluid costumes, and whilst performing plays by Oscar Wilde.  It was through the theatre that the Marquess' gendered opulence that became the true centerpiece of the performance. If elsewhere, Wilde himself was being persecuted on the grounds of homosexual activity, Paget was being celebrated for his "eccentricity" and indulging in a more nonconforming identity.
An additional source of inspiration is the mild-mannered style of the 1950s also comes into play, as the collection borrows from mid-century debutantes and their voluminous and dramatic charm that assembles in a hybrid fluid being.  Reed then looked to larger-than-life silhouettes of rock bands, such as the New York Dolls, who juxtaposed traditional stagewear elements – sequins, crystals, and feathers – with 70's masculine tailoring, all executed in the hyperbolic fashion that thrived in its own outrage. What is their fluid fantasy? Skin adorned in silks and sequins, birth an opulent being, allowing the inner self to find its place in an outer decorative context.
With special thanks to:
Beauty: MAC Cosmetics and Terry Barber | Styling: Harry Lambert | Footwear: ROKER | Leather: Ecco | Illustrator: Lukas Palumbo | Assistant: Aliyah Finkel | Design: Bella Thomas, Maximilian Raynor, Leo Carlton, George Trochopoulos, Aissata Ibrahima, Abbie Leach, Cara-May Forte, Lou Boré | Animation: Lauren Deane Hunter | Digital: Lou Elena Bouey, Valentina Antollini, Teresa Fogolari