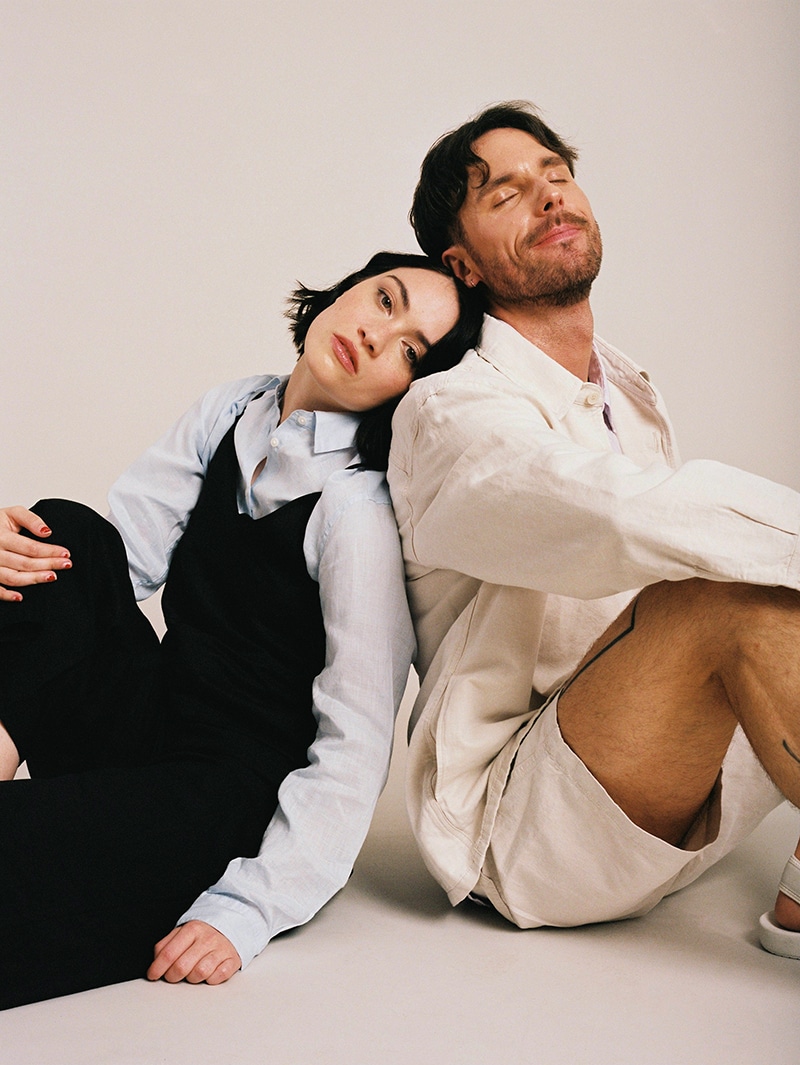 Linen is the fiber of the future. Light, thermoregulate, breathable and sustainable. UNIQLO's new Spring-Summer 2022 collection bets on linen to create countless looks. With a wide variety of colors and styles, from caftan dresses and straps to shorts or blazers. At FY! we present the new collection through creatives Manon Lefebvre and Kevin Goke.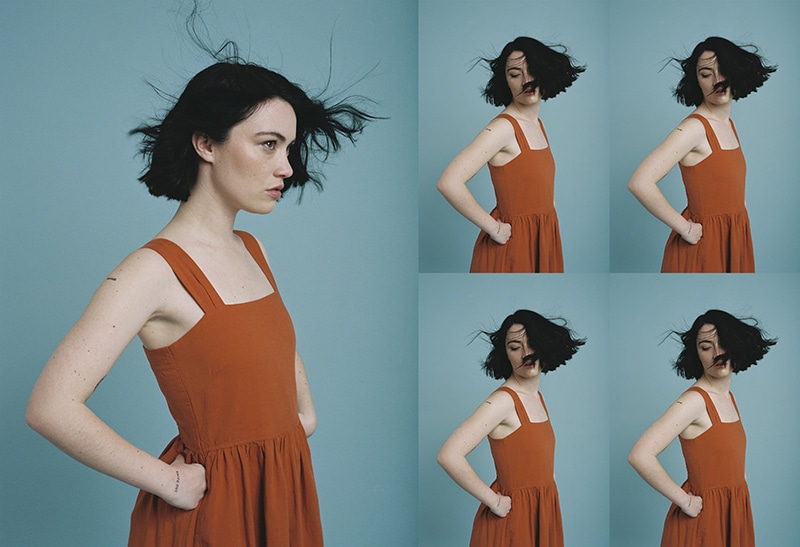 The hottest days of spring and summer can be an opportunity to show off a functional and refined look. UNIQLO presents in the linen collection elegant and fresh garments, essential for everyday life. Comfort and breathability through a range of different designs, styles and shapes. The collection is versatile and timeless, as linen never goes out of style.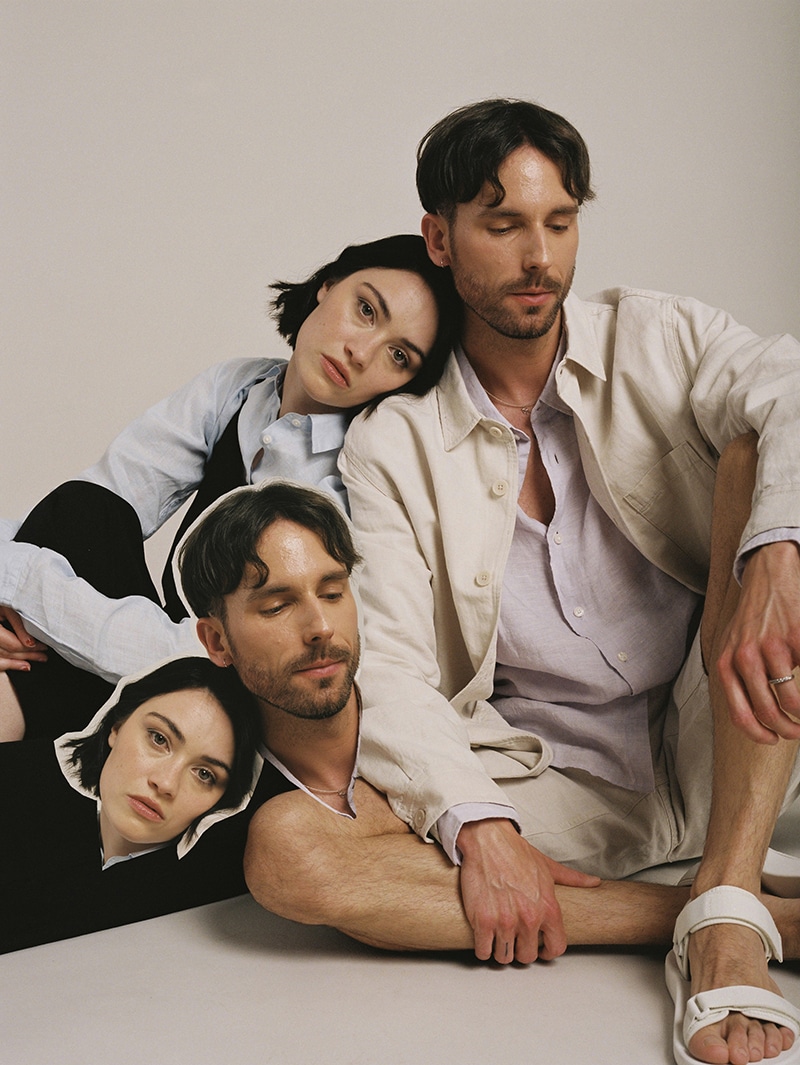 Sustainability is one of the values ​​of this collection. The linen used for spring-summer garments has been grown in European fields, made with vegetable fibers that require the use of little water for its maturation. The fabric is biodegradable and sustainable, as it minimizes the environmental impact.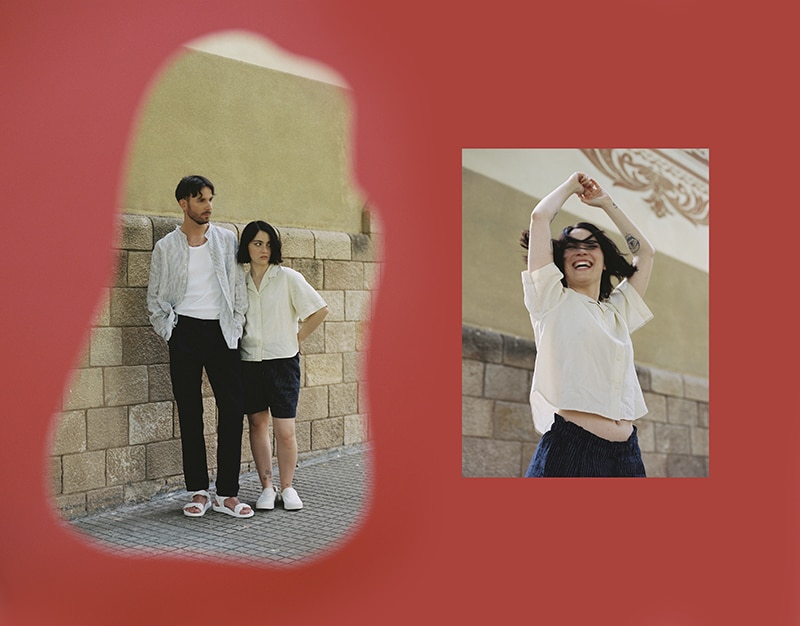 Manon Lefebvre, illustrator and model, as well as passionate about manga, wears the UNIQLO women's linen collection. Kevin Goke, a professional barista with German roots and passion for decoration, wears the men's linen collection. Pants, shorts, shorts, jumpsuits, shirts, dresses… elegant and fresh, timeless and versatile looks.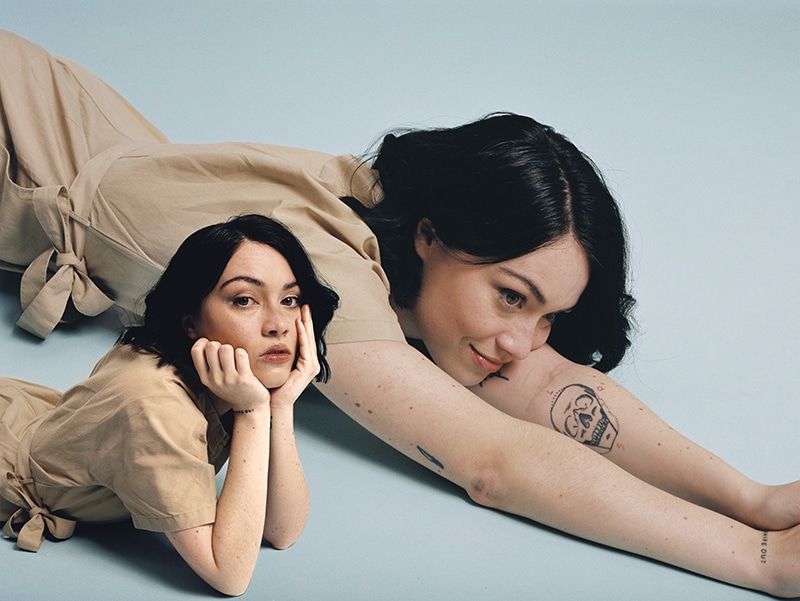 If you had to define your personal style in three words, what would it be?
Manon: Spontaneous, versatile and unpredictable.
Kevin: Comfortable, chic and functional.
Fashion is functional but also an art form. How do you use clothing as an expression of your personality?
Manon: In all possible ways. Put the garment that I put on in the way it is, it will represent me. When I leave the house, even in my pajamas, to buy ice cream at the supermarket next door, that is still a representation of my personality.
Kevin: In my life, I am very much into contrasts so it is something that I emphasize many times when choosing what to wear. I like to combine classic garments with more sporty ones, opting for subtlety rather than color blocking.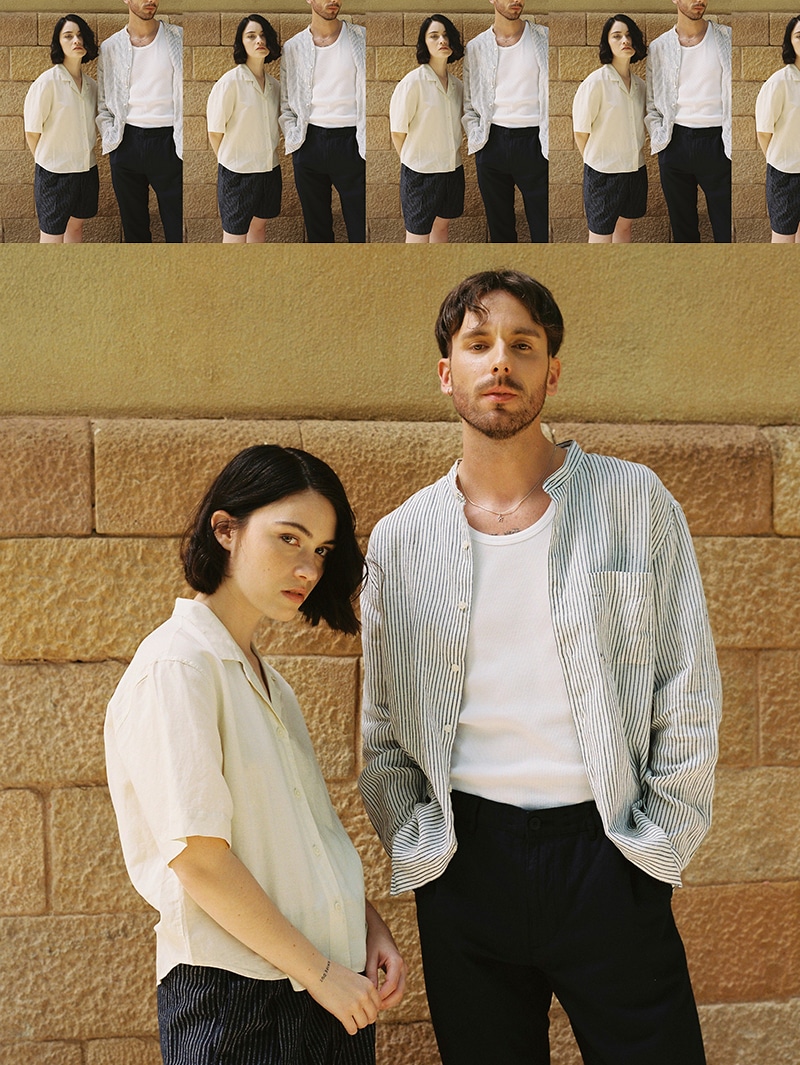 Uniqlo's linen collection is committed to comfort and freshness. What is the most important thing when dressing for you?
Manon: The important thing is that the clothes you wear make you feel comfortable, but I mean comfortable not in the sense of comfort but at the level of representation. It doesn't matter what fashion it is, it doesn't matter if people don't like it. As long as you are comfortable with what you wear and that you like, that is the important thing.
Kevin: What I value most is the versatility of the whole look. I always get around by road bike, work as a barista in a bank and end the day doing a lot of social planning. So they must be garments that allow me to be comfortable, fresh and elegant.
One of the values ​​of the collection is sustainability. Do you think it is important to defend an ecological fashion?
Manon: Yes, I always try to buy things that are consistent with it, although sometimes it is complicated.
Kevin: Today I cannot conceive of another type of industry that does not have as one of its main objectives to minimize the environmental impact, in addition to favoring the recovery of what has already been destroyed. That is why I always bet on brands that are sustainable.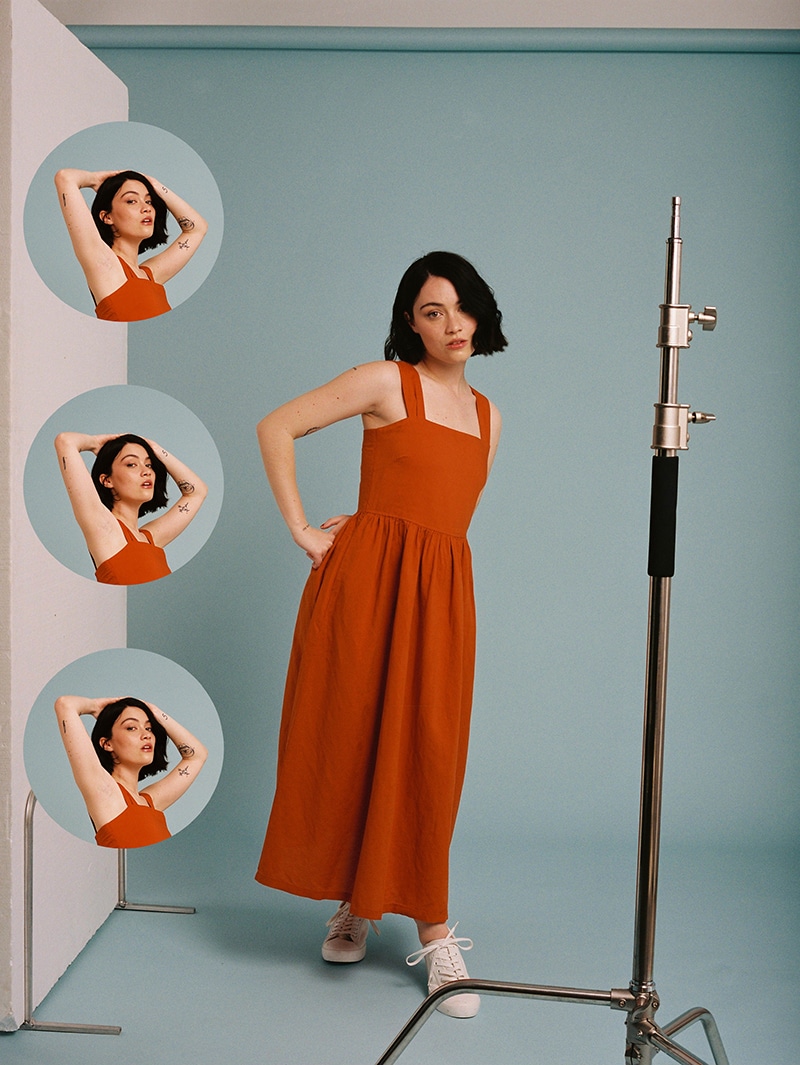 What clothes are going to be the 'must have' of your summer vacations?
Manon: Panties and short tops because a stormy summer of heat is coming hahahaha.
But more seriously I would say long skirts, open shoes (specifically crocs) and beanies. It is very possible that I end up looking like a foreigner, but it is what I am. I assume it with pride and style hahaha.
Kevin: Extra soft organic cotton white t-shirts, leather sandals and sunglasses.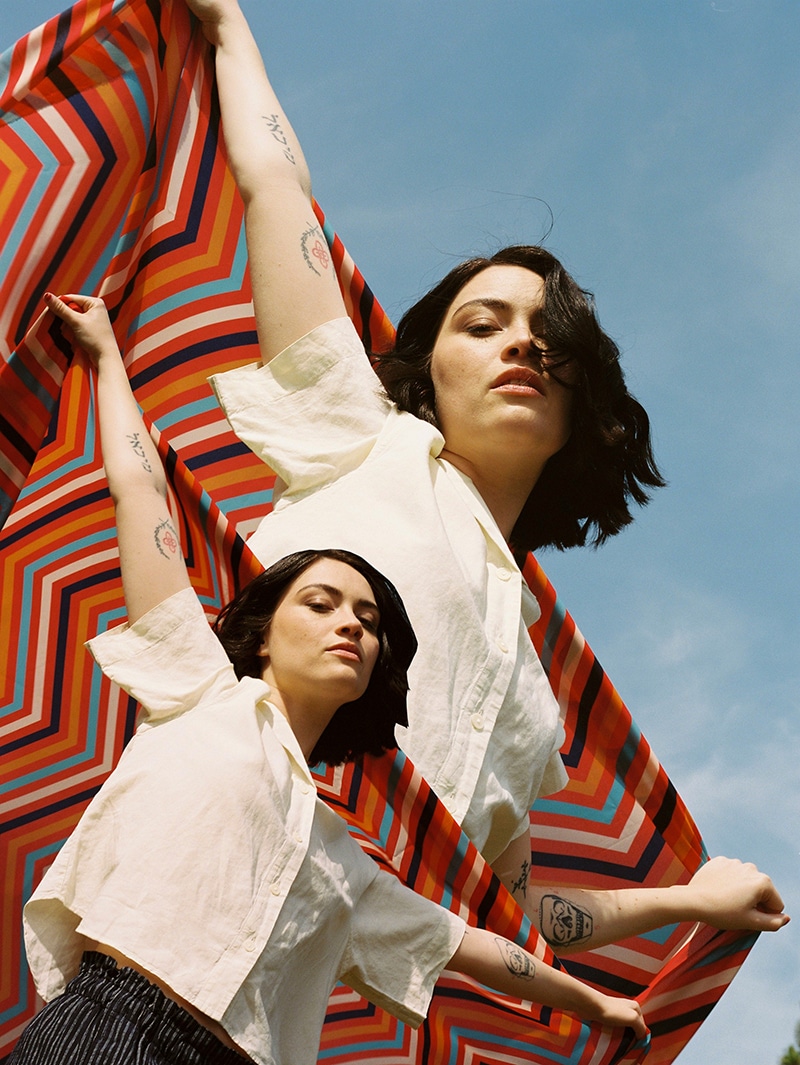 Manon, as an illustrator, where does your inspiration to create come from?
Manon: From the Japanese culture, from the fashion and music industry, without these 3 things, I would be nobody.

What is your next project as an illustrator?
Manon: The truth is that I have several ideas and I don't know where to start. But I would like to do both a book and an exhibition. My last expo was in Paris in 2018 and it is time to do a new one in Madrid.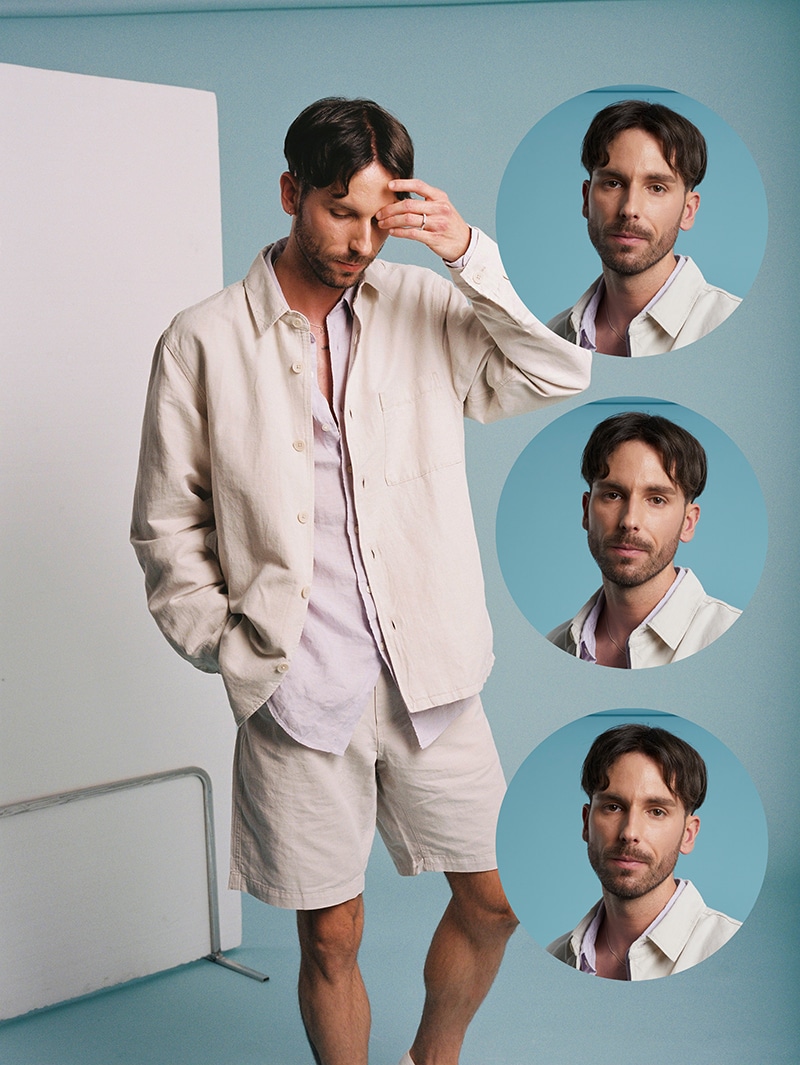 Kevin, you define yourself as a thinking person, rather than a talker. Who or what are the things that blow your mind?
Kevin: I really value the time that one dedicates to oneself, that is why I practice sports such as running, cycling, swimming. They help me balance my personal life with my physical and mental health.
Do you currently have a project in hand?
Kevin: An exhibition on black and white urban photography, compiled over the last two years, is planned. It reflects the post-pandemic beauty of cities like Barcelona, Berlin or Valencia: empty of people, of traffic.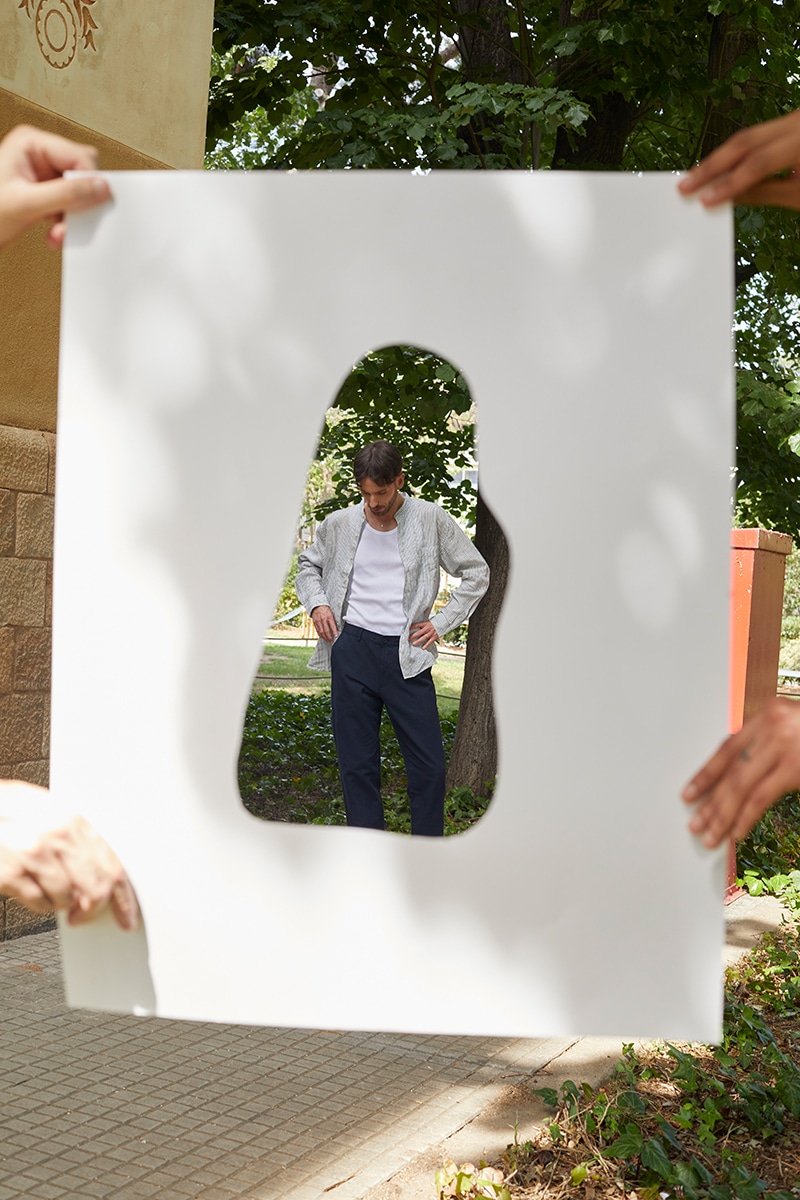 Three hobbies that define you?
Manon: Read, sing and collect.
Kevin: Go cycling, discover new music and sail.
A film that has marked you personally?
Manon: 'Midsommar' marked me forever hahaha.
Kevin: In fact there are two: 'Two for the road' and 'The hours'.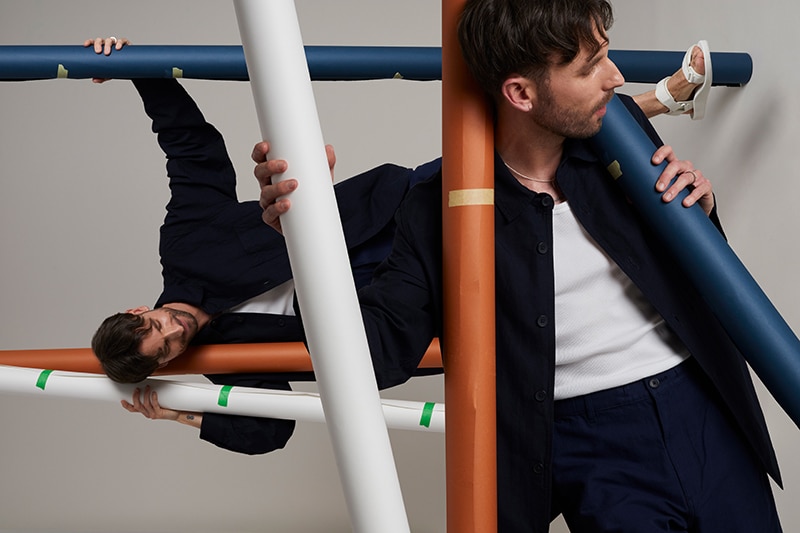 Find out more about the UNIQLO linen collection for women and the linen collection for men at uniqlo.com
Credits:
Photography by Isaac Calpe
Concept by Angie Couple
Styling by Victor von Schwarz
Make-up and hair by Azul Prusia
Location: MyFuckingStudio.bcn
Thanks to Algobonito Pr
Produced by FY!