"Fashion is part of the daily air and it changes all the time, with all the events. You can even see the approaching of a revolution in clothes. You can see and feel everything in clothes."  –Diana Vreeland, editor
What is fashion? It's something different for each of us. The Woolmark Company well knows it as it promotes the best talents from all over the globe, each with his own point of view.
The International Woolmark Prize (IWP), precisely, celebrates outstanding fashion (young) designers who showcase the beauty and versatility of Merino wool. It is the world's most prestigious award for rising fashion stars.
First held in 1953 as an initiative of the International Wool Secretariat, the award was won the following year by iconic fashion designers Karl Lagerfeld and Yves Saint Laurent.
Moreover, The Woolmark Company assists the designers in their supply chain management and sourcing for production.
Youser (Korea), Nicholas Daley (UK), Daniel w. Fletcher (UK) and Willy Chavarria (USA) are the four menswear finalists who will present their collection in London at the upcoming final.
We've chosen to interview them to know their own idea of fashion and label…
YOUSER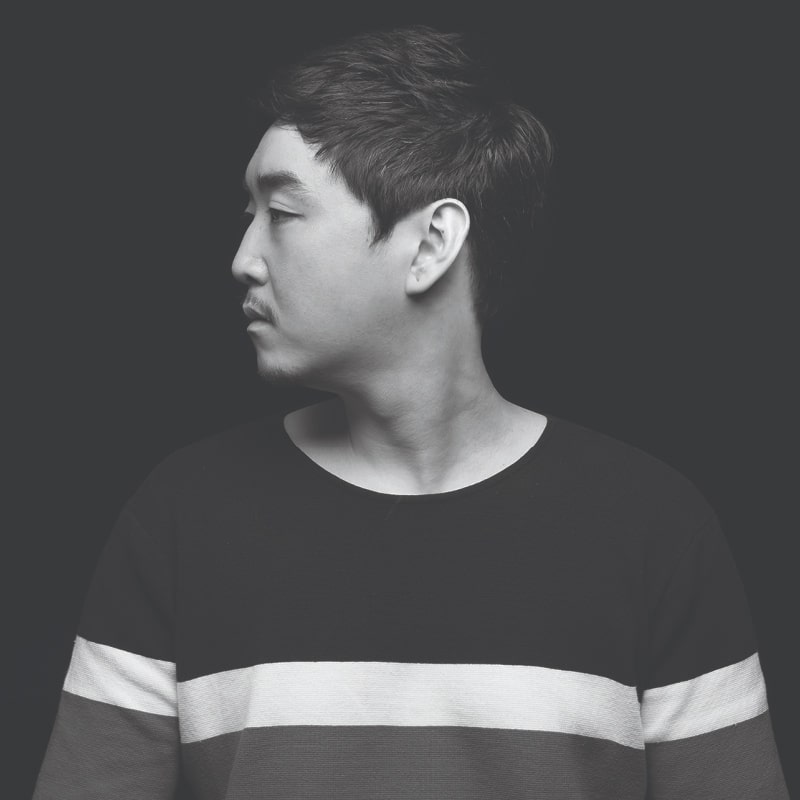 What is fashion for you?
The answer seems to be different when asked this question.
In the past, I have made grand answers like, "Fashion is the mean to express myself", "Fashion is the reason I am".
For me now, fashion is work and fun. As a matter of fact, I like to works, so the boundaries between work and play are ambiguous. Ever since I had a job as a fashion designer, I have never regretted it.
Making clothes is very interesting. I think it's a really infinite area.
Tell us something about your Brand.
YOUSER is a combination of "you" and "user", the why behind this is from a philosophical idea about the importance of the relationship between consumer and designer.
I wanted to break the boundary between the consumers and the designer. So I put a lot of style elements into my clothes. I launched YOUSER in 2011, and it has been eight years now.
The brand changed over time and is now in the realm of high-end-seeking streetwear. So that we sell our clothes in many countries including Europe, the US, Hong Kong, China, etc. and has a showroom in Paris.
I have a plan to open a Flagship store in Korea soon. At that time, I want to invite FUCKING YOUNG!.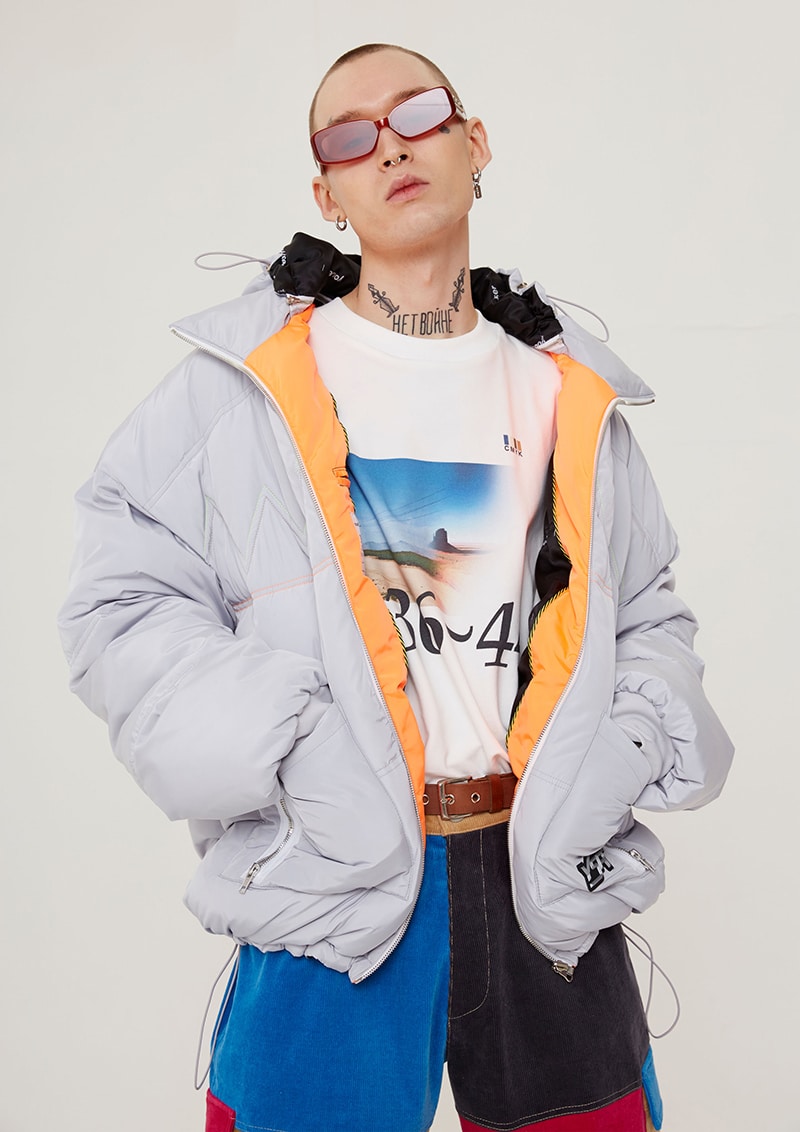 What does it mean to be selected for IWP?
Two years ago. I started overseas business in earnest.
I have posted our products and lookbook on Instagram to promote the Brand and also participated steadily in fashion week, but I always felt lacking.
There was no sign and modifier that anyone would recognize our design skills.
The IWP is the first result of competition with global designers.
The judges recognized the originality and commerciality of YOUSER. I think this recognition is the biggest meaning for me that chosen by the IWP.
What does it mean to be an emerging designer?
I think it implies the possibility of growing up in pursuit of newness. Global designers have been doing more experimental and fresh works before they look like they are now. Finally, I think such works have accumulated and become a larger designer.
Being an Emerging designer is the first thing to do. Press and buyers will be interested in these designers and there will be opportunities for them to grow further.
NICHOLAS DALEY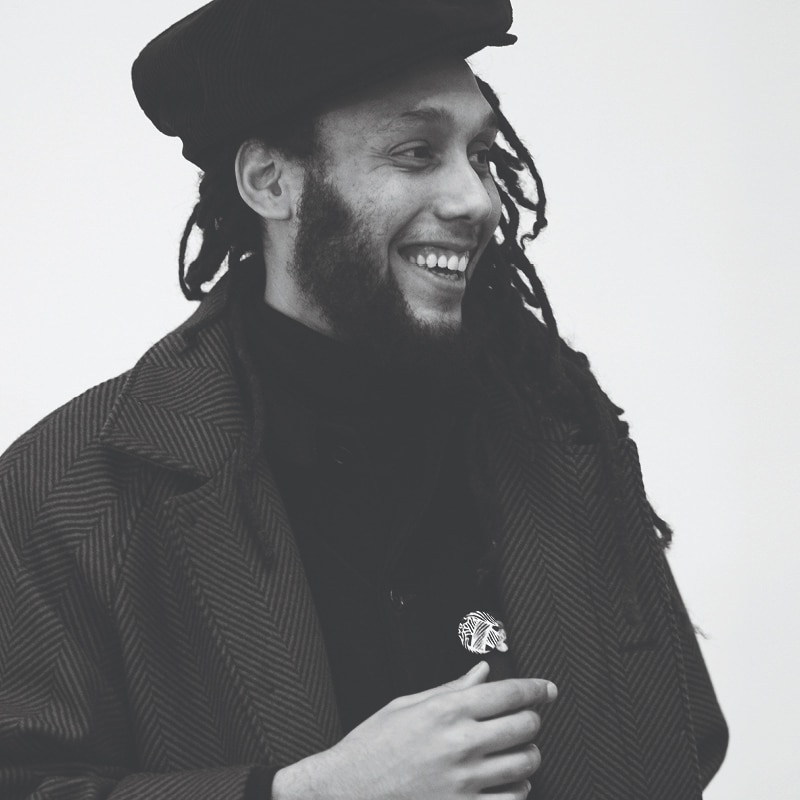 What is fashion for you?
Fashion is a way to express my creative ideas and outlook, and I've always been interested in how it influences many other genres. I find it quite interesting how clothing can be used as a tool to explore identity and to show your identity.
Music plays a very large part in my brand, so I like to show how fashion is integral in personal feeling and identity. It can be a powerful force.
Tell us something about your brand.
Craftsmanship has been a core part of my design process from day one. Exploring heritage and creating a dialogue with the contemporary, this ethos is very much a part of my brand DNA, especially to preserve British craft as a form of knowledge, culture and identity.
It's important to preserve the rich heritage of British craft and to work closely with established mills in the UK to expand notions of British sartorialism. Through long-term relationships with manufacturers and mills, it's been possible now to create key bespoke merino wool fabrics, furthermore innovating them by pushing their possibilities through mixing yarns and using new techniques to rubberize and create new properties. In this way, I continue to look at different techniques within British craftsmanship to create a well-crafted garment.
Respect for the technique is always found throughout my design process.
Craftsmanship is found not just in the cloth or the construction of garments, but also in my collaborations with musicians and other artists. In their own way, they are a craftsman of their own trade, using tools from the past to create contemporary work. Music is a constant in my design process and output, and it is at the very first stage of every collection. Over the last 3 seasons presenting at London Fashion Week Men's, I have collaborated with musicians and artists to help create a cross-over between music and fashion. It's great to support British music, as well as British craftsmanship and manufacturing, exploring and highlighting the best of what we have here in Britain and how disciplines can cross over to make a stronger narrative.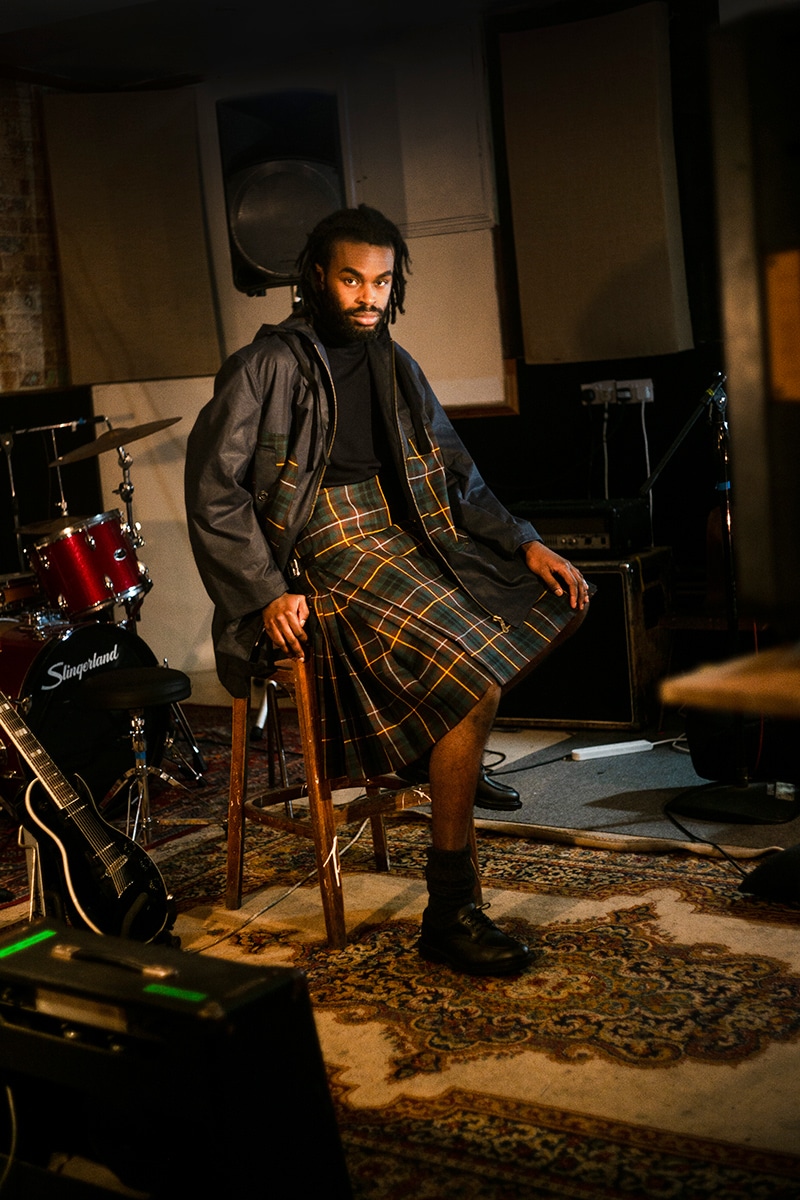 What does it mean to be selected for IWP?
The Woolmark Prize is my first major competition. The previous alumni is a strong list of designers and it would be great to follow in their footsteps. The Woolmark Prize competition was the most interesting to me because I use a lot of wool and I've also developed multiple bespoke tweeds and various designs with Shetland wool.
The process of going to mills across Huddersfield and beyond has always inspired me. I'm a fashion enthusiast and consider myself to be a student of this industry, so going to mills and seeing the production process is something that always leaves me hungry to learn more.
Working with traditional fabrics, blending past and present, and fusing craftsmanship from both a manufacturing perspective and creative/musical sense, I'm always attempting to blur these worlds to create something interesting.
It's a great honor to be selected and to work with the Woolmark Company. I've learned so much already through the different mills and fabrics through the Woolmark Lab. It's something for me that I want to engage with and learn more about, something which upholds a long lasting use which is also of high quality, and this is exactly what merino wool is known for.
What does it mean to be an emerging designer?
It's great to be a young designer and to be able to work in an industry and environment in London where there are opportunities for us to grow. It is really hard in the current economic climate, running a business and executing design at the same time, but it is an exciting time to be creative with access to so many different resources around us.
Such competitions as the International Woolmark Prize are a great example of supporting young designers and showing our full creative capabilities.
DANIEL W. FLETCHER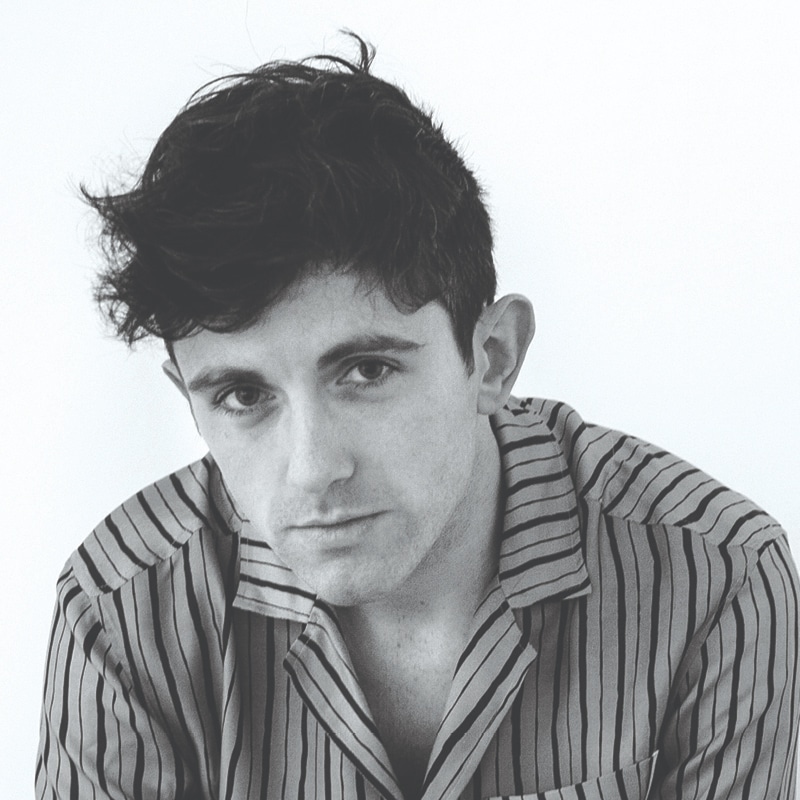 What is fashion for you?
Expression, it's a way to explore my thoughts on the world, to stand up for something I believe in, a platform for positive change and an outlet for creativity.
Tell us something about your Brand.
If you imagine Celine Dion and Harry Potter frolicking around the English countryside together, it's a bit like that.
What does it mean to be selected by the IWP?
It's a huge honor, working independently it's easy to doubt yourself and get lost in it sometimes so it's been really amazing to receive recognition from such an esteemed panel. Also, the process has been amazing for me; I've been introduced to some incredible mills and the mentoring has been invaluable. The prize has had a huge influence on the way I design, thinking more about where my materials are coming from and the sustainability of them, it's something I will continue to push more and more about in seasons to come.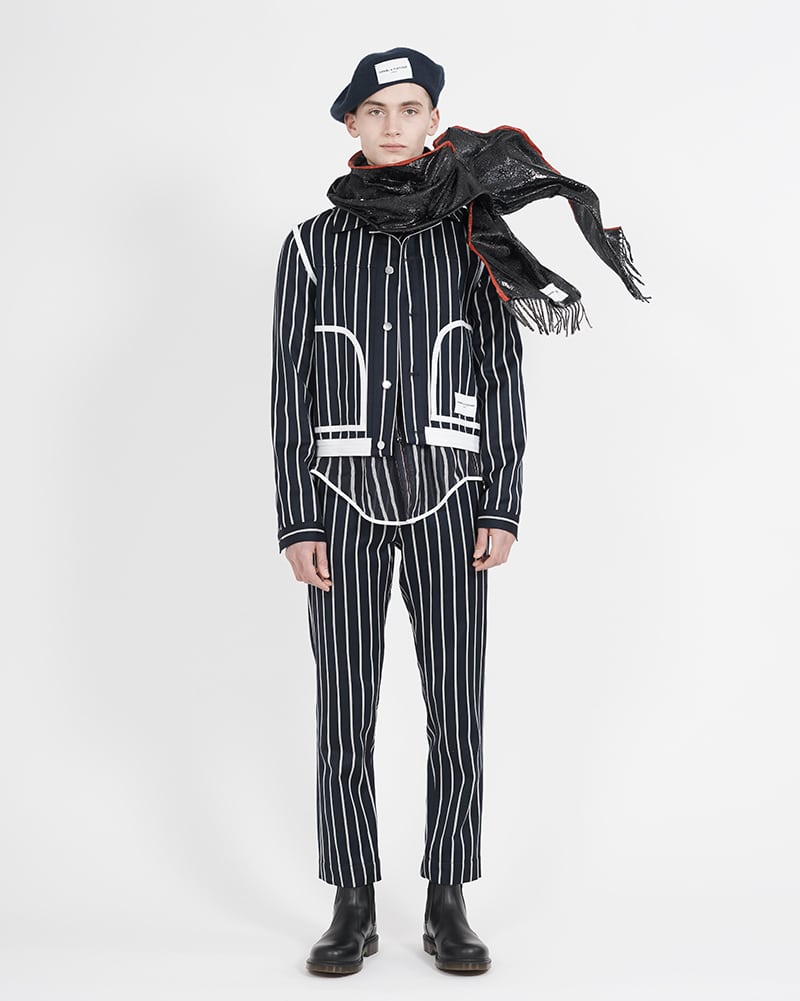 What does it mean to be an emerging designer?
It's having the freedom to do things without the pressure of a big corporate company behind you, to be as creative as you can without limitation. I've worked with some established brands and it's quite a different system, there are benefits to it for sure, having a team to work on production for example. But being able to develop an idea to create something completely new is one of the benefits of being an independent emerging designer. Nobody in a company would ever have let me make these resin cart scarves, would they…
WILLY CHAVARRIA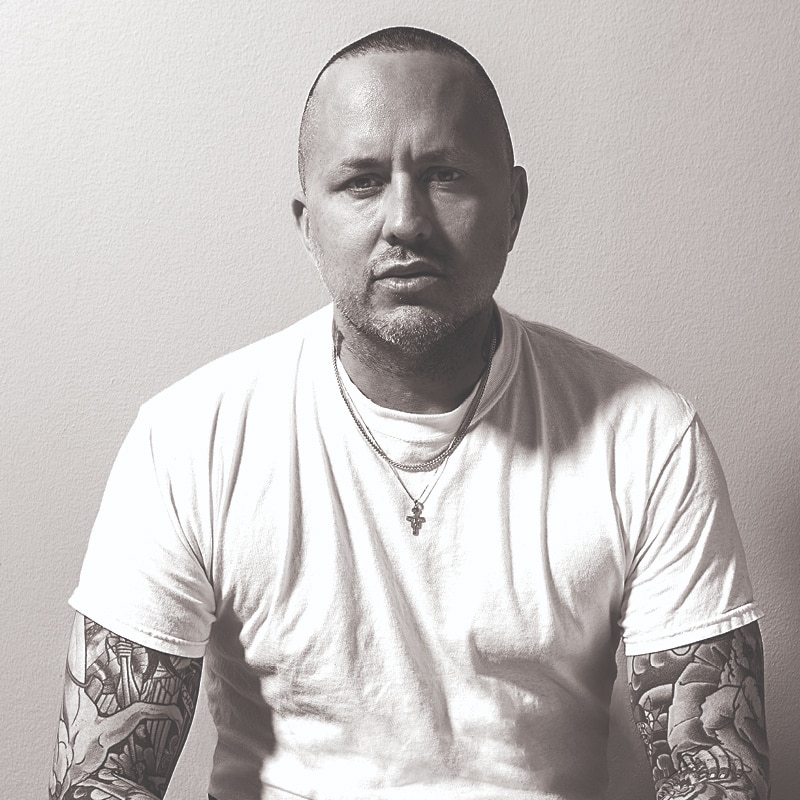 What is fashion for you?
Fashion for me is a way to create stories that inspire and make people feel. It's a way to communicate with people. It's a way to connect with people by creating something they can connect with and make a part of their own expression. We all have an opportunity to create and share with the world things that make it more beautiful; more exciting. For me, fashion is that opportunity.
Tell us something about your Brand.
WILLY CHAVARRIA aims to add more beauty to the world. The brand designs concept collections which take the current times of the world, reinterpret it into apparel and deliver it back with grace and elegance. After leaving work with Ralph Lauren and later opening his own shop in New York City,  Willy launched his own collection which plays with hyper-masculinity and experimental proportion. Willy is inspired by the Chicano culture in which he was raised in with oversized layering and carefully thought-through silhouettes. WILLY CHAVARRIA is based in Brooklyn New York with a design studio Ionia. n Copenhagen Denmark and sales showrooms in Tokyo and London.
What does it mean to be selected for IWP?
Being a finalist for the IWP is truly an honor. Woolmark has a history of working with the most creative fashion innovators and I embrace the challenge to bring my own vision to the wool industry. The WILLY CHAVARRIA brand has always put humanitarianism at the forefront of our brand identity. I am excited to align with Woolmark on new goals of sustainability in fashion, especially with the most sustainable fashion fiber in the world!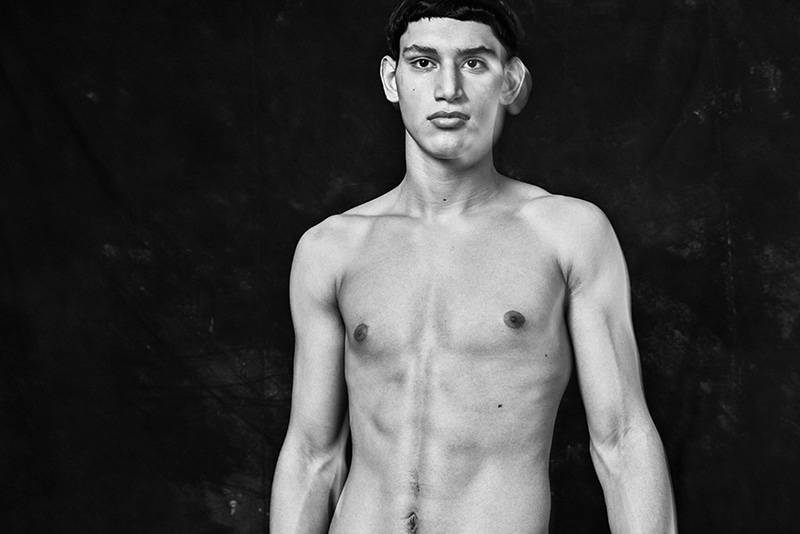 What does it mean to be an emerging designer? 
I hate this term "emerging designer". I think it should apply to designers who are just coming int themselves.
My brand philosophy and vision has been true to itself since the launch of Willy Chavarria in 2015.
If the world timing happens to coordinate with what I do, it is truly a celebration. But it has nothing to do with an emerging of my brand.