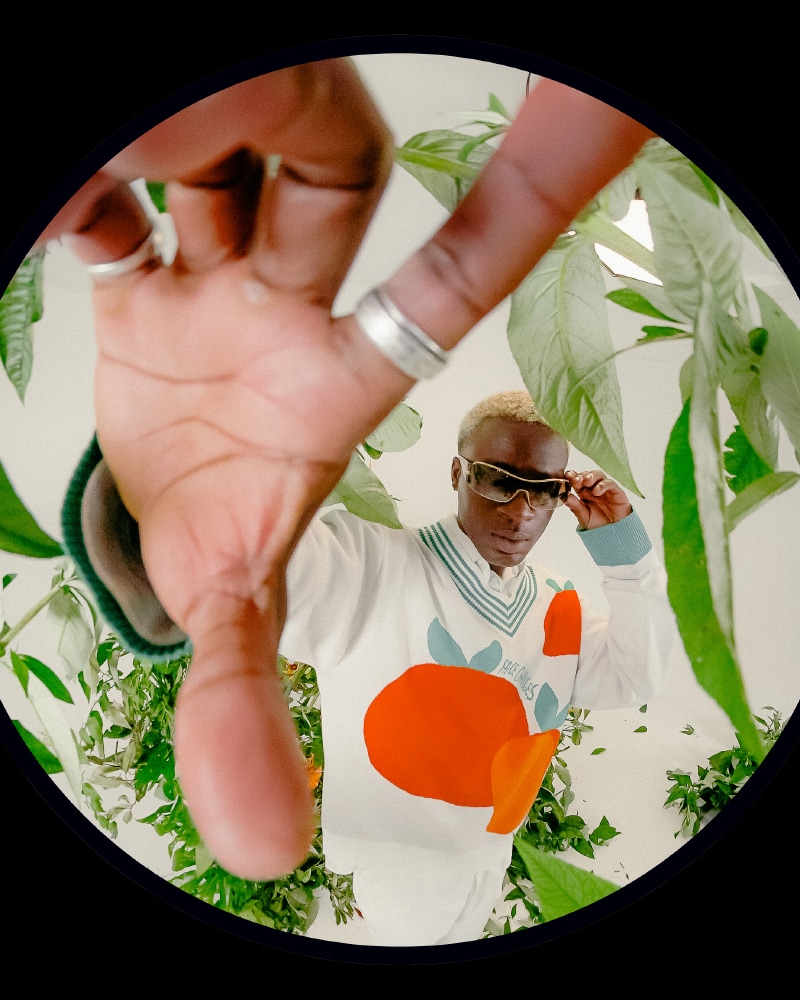 Fashion has a major waste problem and the industry is the second largest polluter in the world. Greenwashing marketing tactics feel more like cryptic messaging. While green benchmarks seem to always be changing as there isn't a consistent certifying body when many are just pay-for-play (where brands pay for audits on factories and fabrics). We are having to rethink the concept of fashion. Are seasons necessary? Do collections need to have forty-plus pieces? How do you engage without promoting consumerism?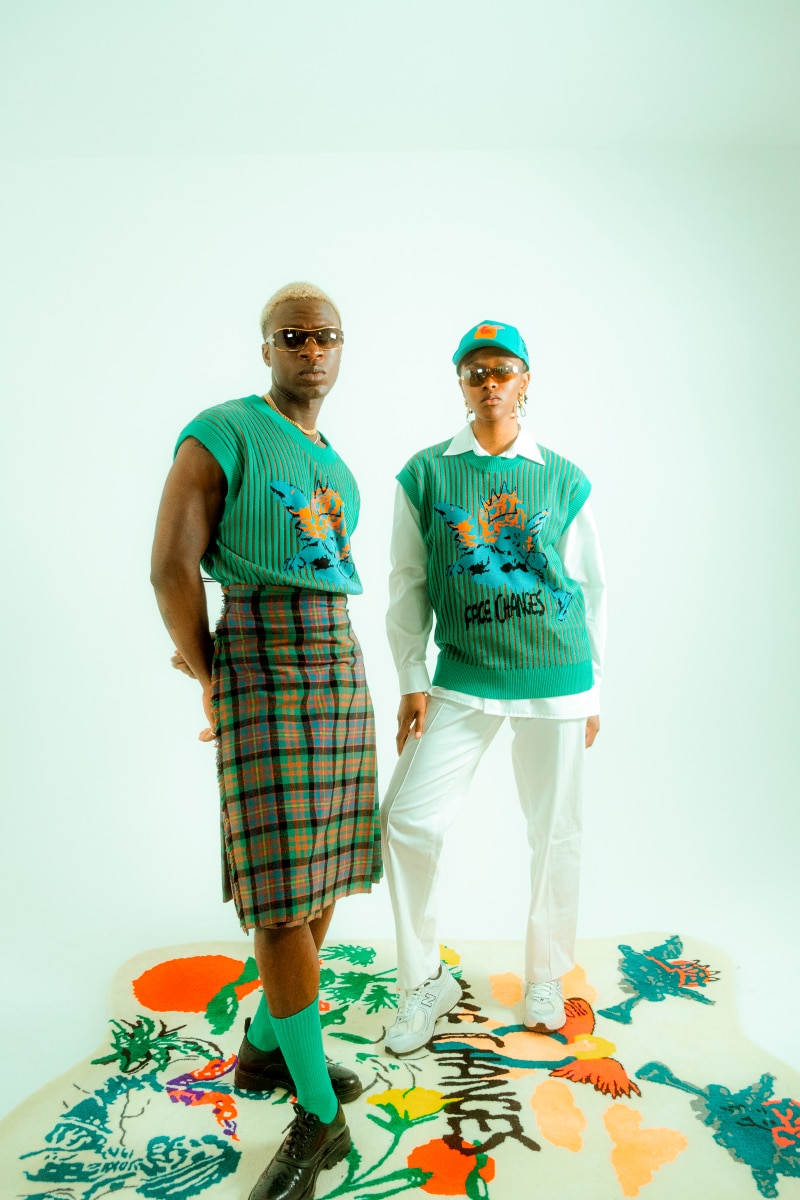 There is a new-gen of emerging brands that have implemented sustainability as part of their business from conception. What makes young brand Face intriguing is their approach of sustainability intertwined with collaboration making fashion more than just a physical package.
"We experiment with photography, film, movement, sound, virtual fashion, and other artistic avenues. The brand is built around collaboration. Our goal is to shine a light on pioneering and independent artists and designers.

Like many young brands, we feel a responsibility to move fashion-forward in a more sustainable way. We operate on a pre-order model, keep collections small, and don't adhere to seasonal drops. We have also integrated upcycling and recycled fabrics into collections and continue to explore more eco-conscious manufacturing and production methods." – Face explains.

On the subject of their second collection titled 'Face Changes', they further explained "After a year of immense change, it feels almost pre-ordained….The inspiration for the collection came from conversations that I am sure have dominated many people's internal monologue over the past year.

If one silver lining exists, we feel the extended period of isolation has provided a unique opportunity for self-reflection. A refreshing indulgence in retrospection.

With a collective quietening of external noise, we've had time to listen. For some this silence has provided a rare opportunity for clarity. For others, the silence has made way for a cacophony of bombarding thoughts and constant questioning. For many, it's been a double-edged sword that sees these two narratives compete in an aggressive duel."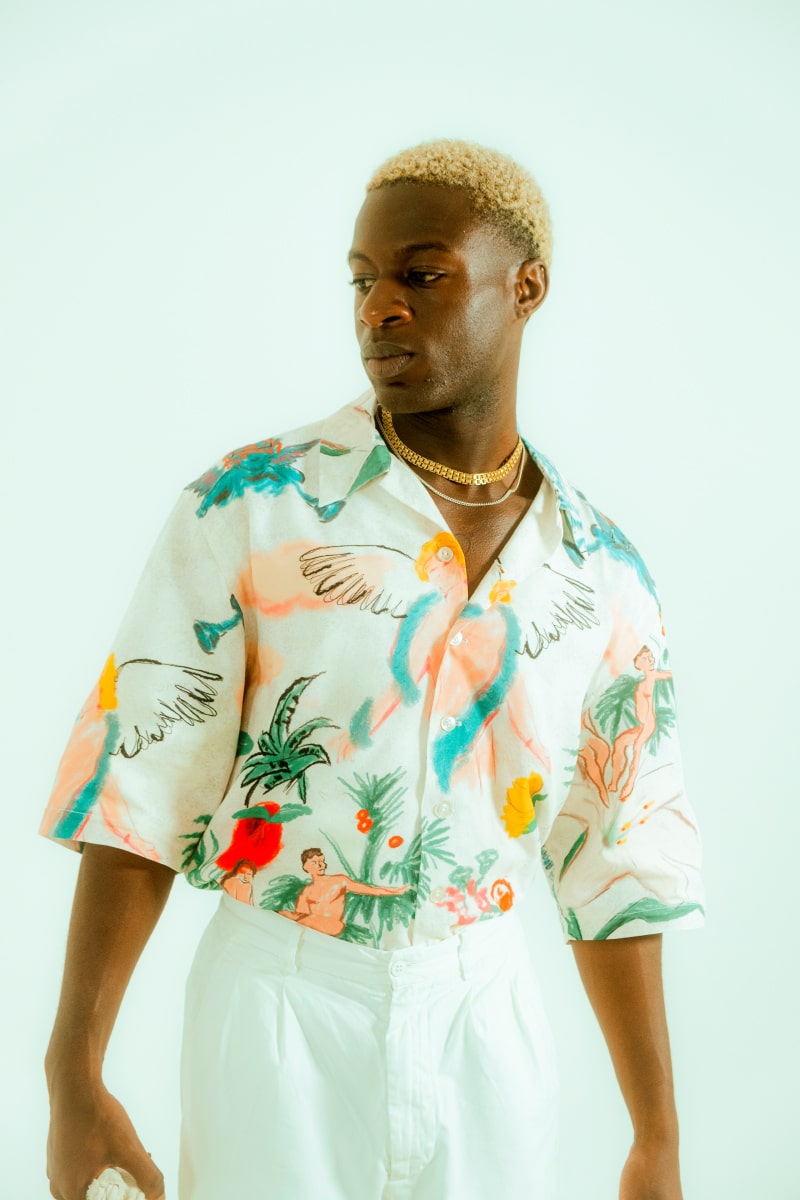 The 'Oranges' sweater and 'Cherub' were produced in collaboration with Knitwear Lab, an all-female knitwear team based in Amsterdam. The knits are made from Super Piuma organic cotton with Yarns provided by Emilcotoni. Knitwear Lab focuses on sustainable production and innovative design.
"It's our responsibility to advise our clients on sustainable design, materials and production methods. We always aim to design the most beautiful and innovative knits in the most efficient way, while minimizing our ecological footprint. Our knitting technology allows us to knit designs entirely out of one piece, without producing waste."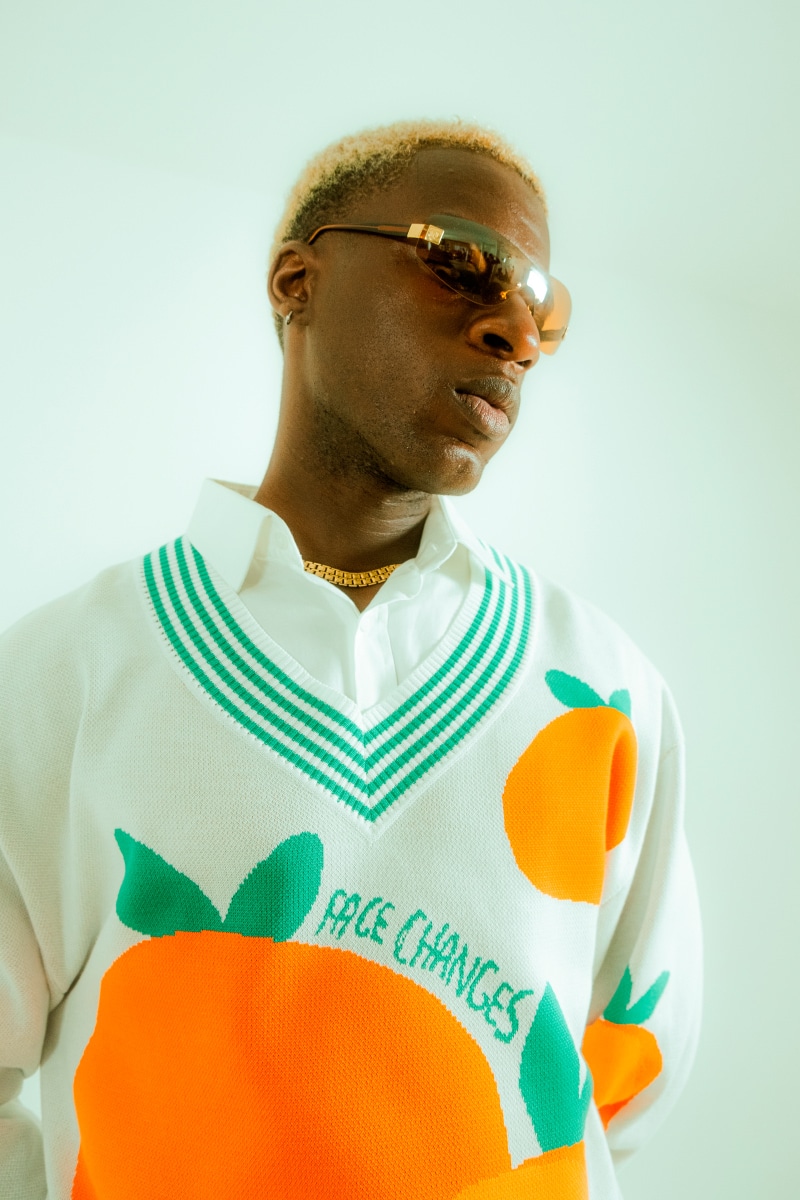 Taking the natural step forward with their approach to shooting the collection "We chose to collect organic garden waste to build the majority of our alternate Face reality scene. We wanted to minimize waste from the shoot and using real plants (only collected garden waste from pruning/site maintenance, no trees were cut down at the root) meant everything was biodegradable."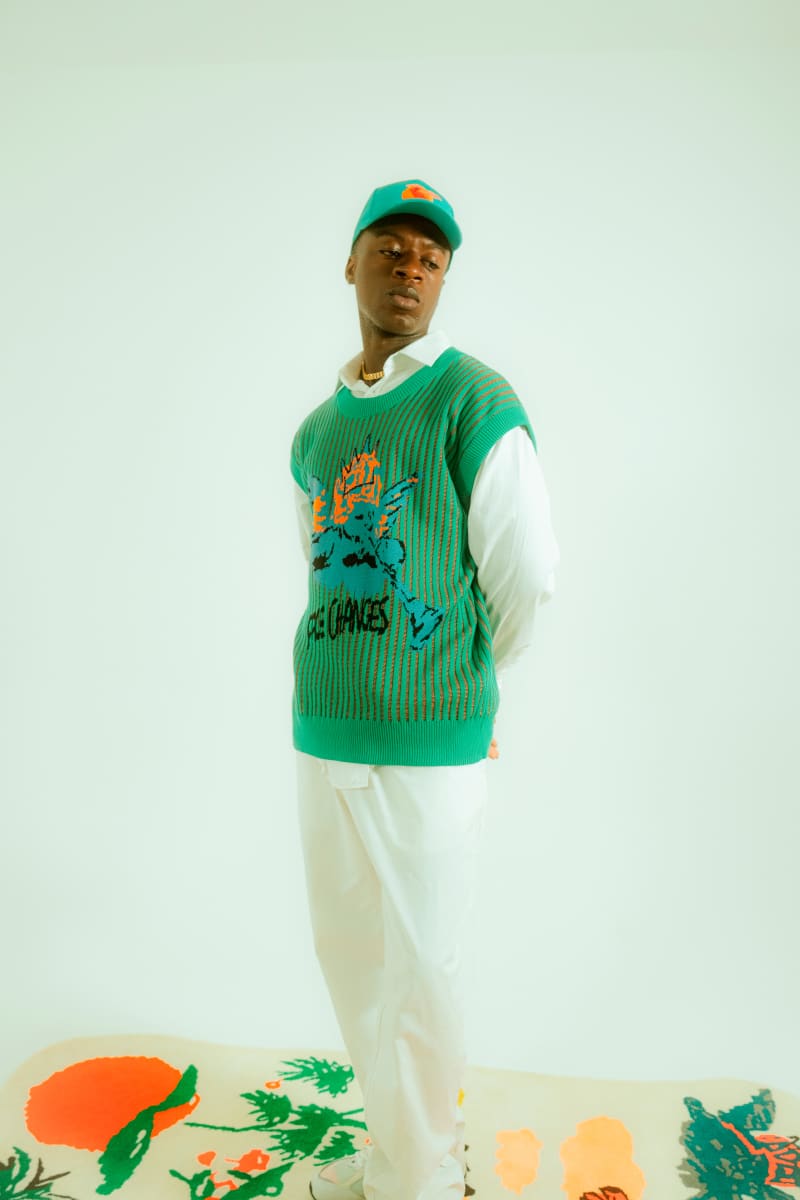 For styling, all items used on the shoot (except footwear) that were not part of the Face summer collection were sourced second-hand. Additional styling pieces were found locally from small-independent vintage stores, at local charity shops, or online through eBay.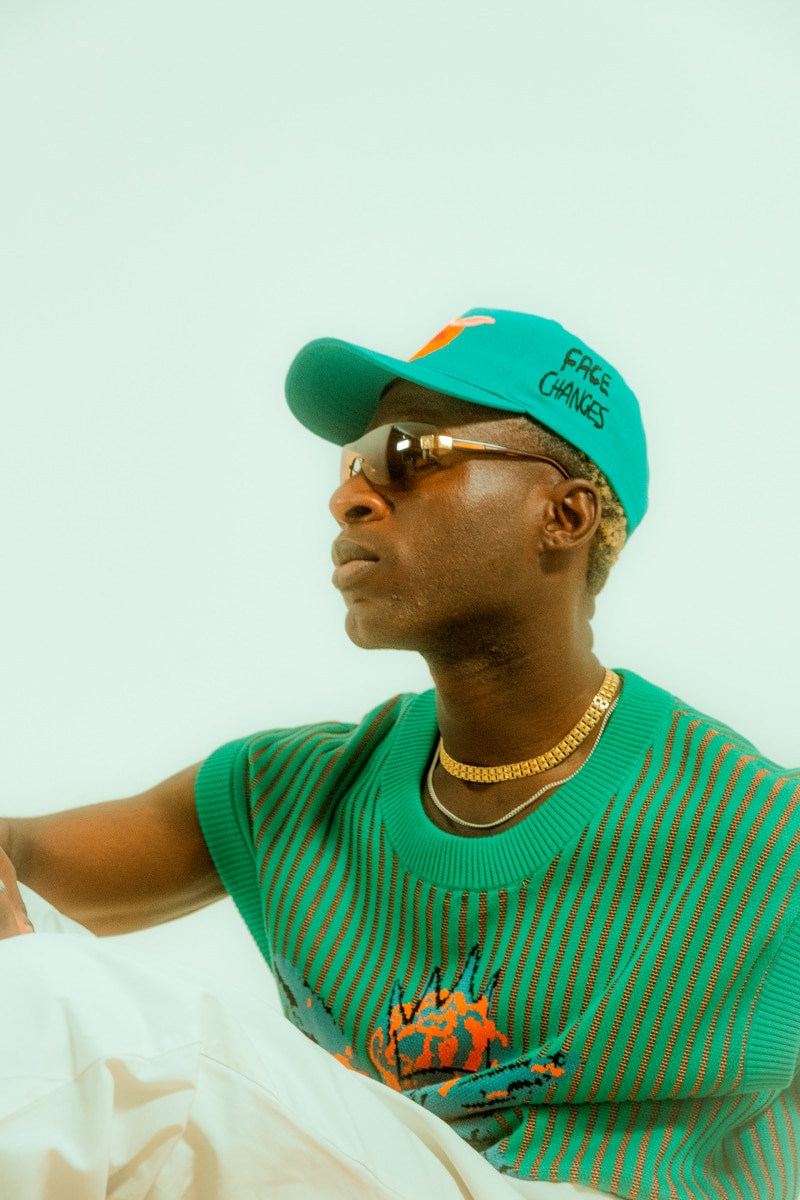 Photo Credits:
Sean Chimbani – Brand owner/director
Amelia Ellis – Brand co-owner/creative director Issac Hargreaves- Videographer
Cosmo Rush- Photographer Jordan Ellis – Set designer Naomi Browne – Model
Divine Opare- Model
Tiyana Pendalton- Assistant stylist/runner Ella Broughton – Assistant set