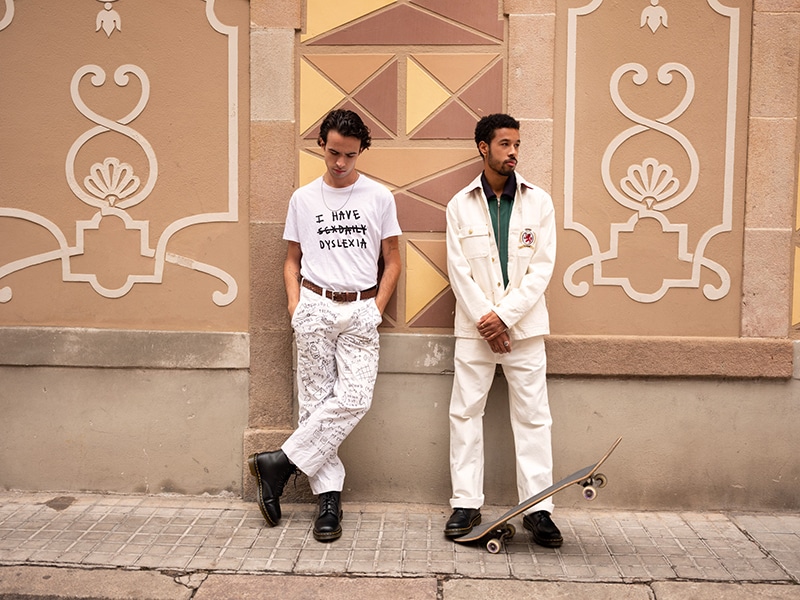 Dr.Martens has opened its first shop in Spain, Barcelona is the city where the brand will spread its worldwide known footwear. To celebrate this great event, Dr.Martens has united 5 talents from the city to take some streetwear pictures around to feel the authenticity of characters who stand for something that the brand is known for. With us today, the illustrator Miki Noëlle, singer and musician Anouck, photographer Nordin Film, singer and cyborg artist Kai Landre, and actor and model Salahddin Tarki. Check the pictures captured by Marc Medina and their worlds here!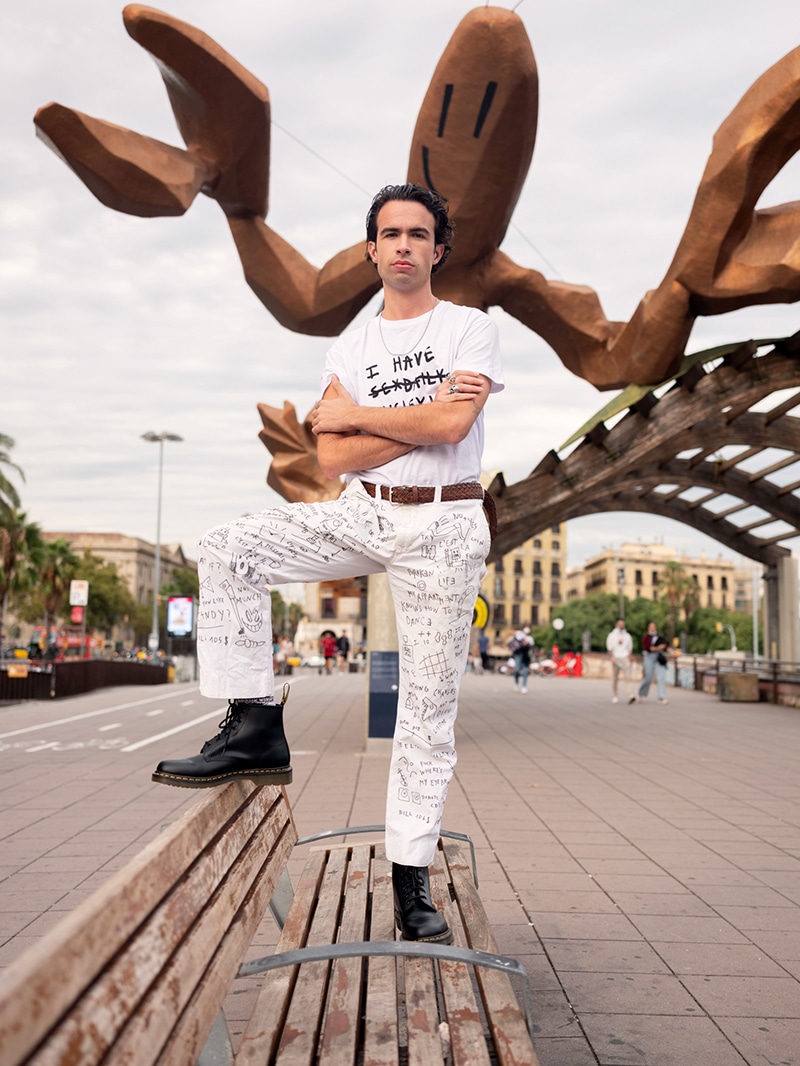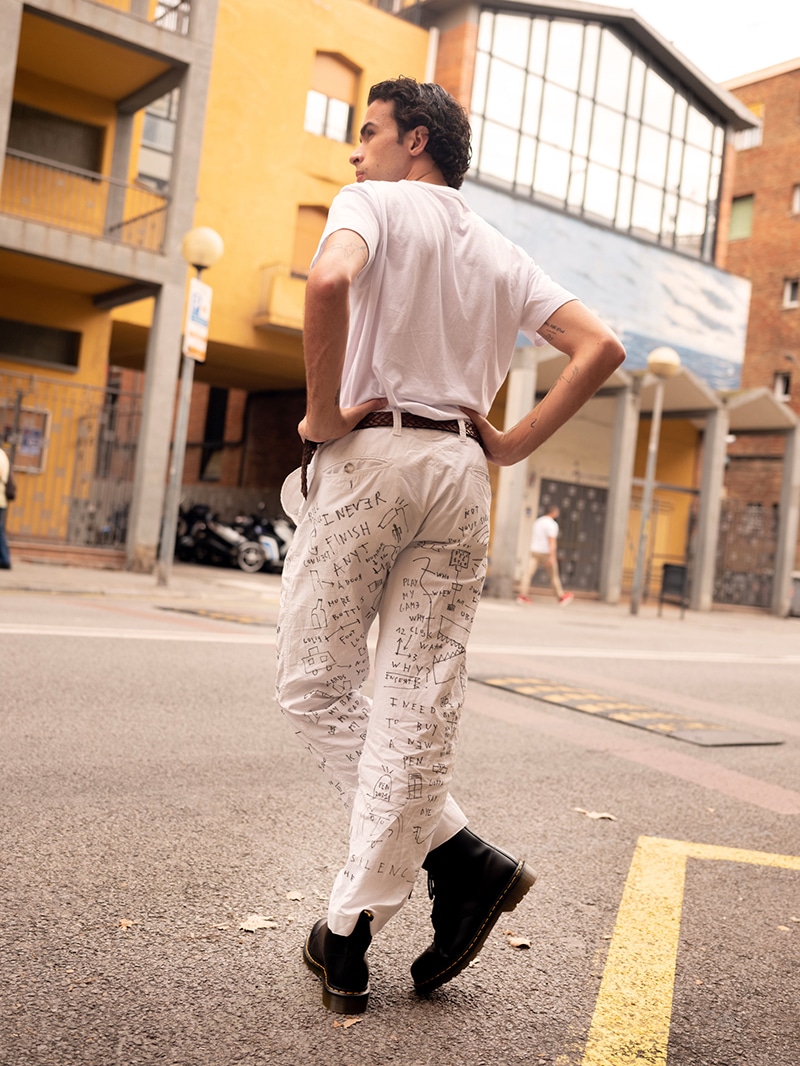 Miki Noëlle is a multidisciplinary artist and illustrator who states to be in love with visual communication; having a well-known Instagram profile where he publishes his work, Miki's online concept is to always follow a black and white rule as he has been doing for the past 8 years. Now 24, Miki gets inspired and mixes street photography, painting, illustrations and performances and exudes a passion for what he loves the most: art, traveling, skating, nature and photography, and apart from his online presence, Miki has also worked as an illustrator for different brands and participated in live paintings and different expositions.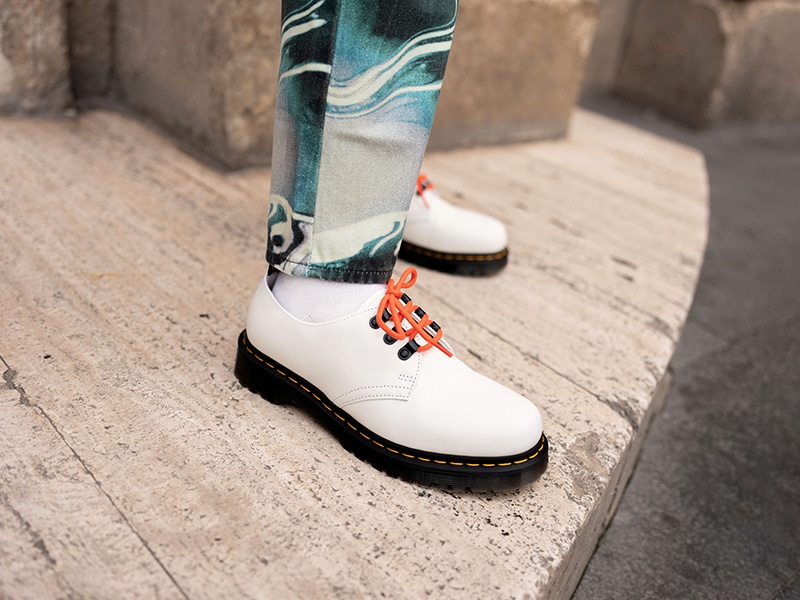 Anouck is a singer and a musician very keen on R&B and writer of all her songs who is now spreading her wings into the music industry. Having Caribbean roots and raised in Spain, Anouck's powerful and soulful voice is used to convey her feelings and emotions in songs such as 'Circles', where she talks about being in negative mind space and spinning around a sense of being worthless, or 'You feeling me', which video was released last year and has more than 200k reproductions on Youtube. She is also part of Cutemobb, a creative collective with some other artists like actor and singer Leïti Sène, and defines her power in her bio as 'music for souls'.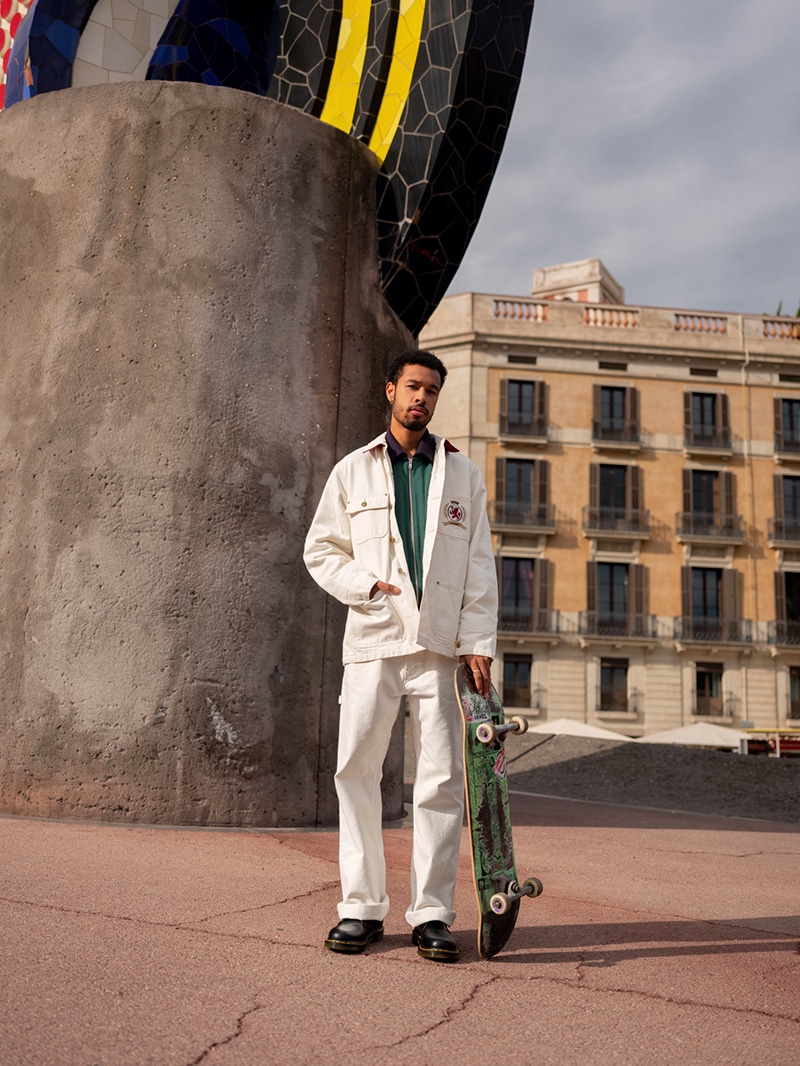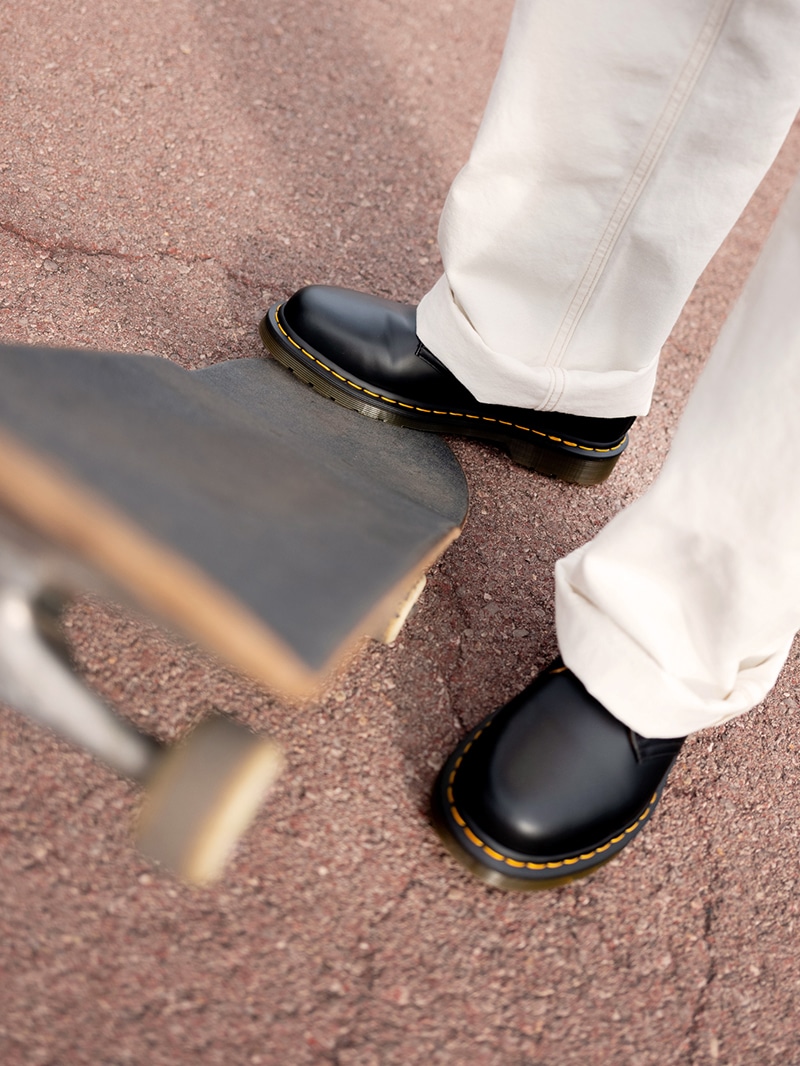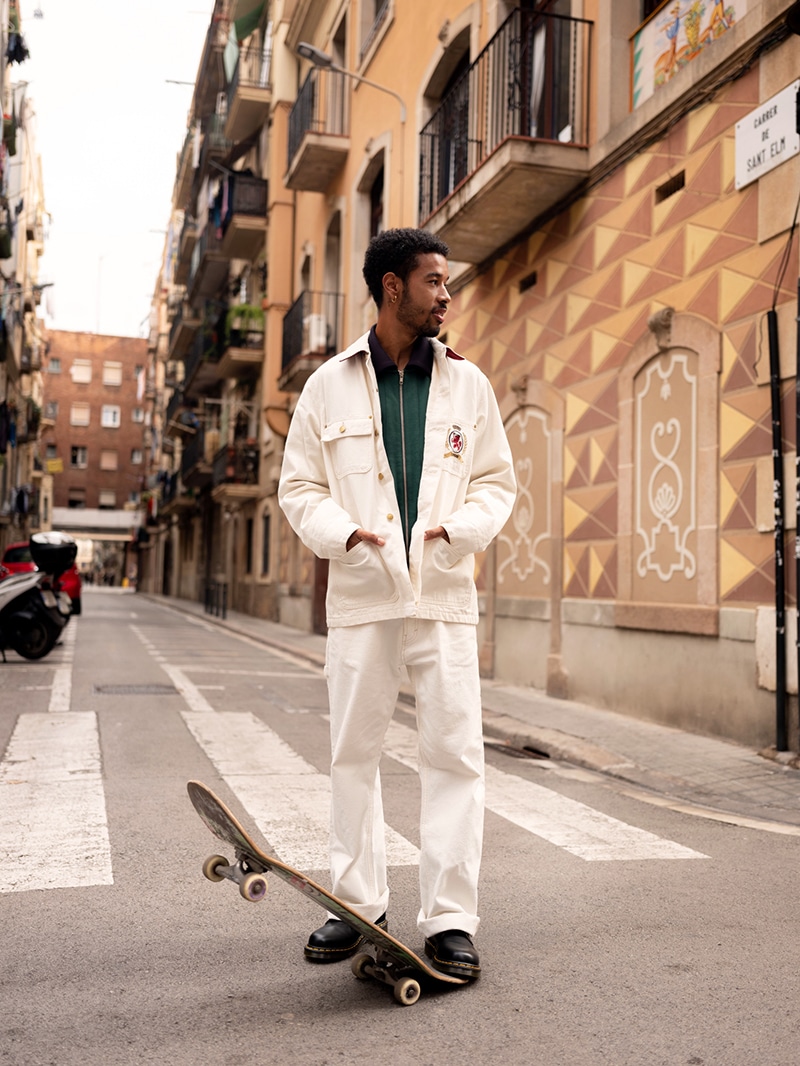 Nordin Film, also known as Nordin de Blas, is a self-taught photographer who says Nordin is a person without pronouns, without labels, just a person and that's all. Nordin is someone very active, always trying to achieve purposes –whatever it takes, says Nordin- and trying to find a path in this world, where Nordin simply works as hard as possible. Only using analogic photography and creating videos with a Super 8 and VHS formats, Nordin will start studying photography in a school in two weeks, as Nordin thinks that is important to do so. Raised in a very liberal ambiance and being 21, a motto is to never judge anyone before knowing them before, because what is more important in a person is mainly their soul.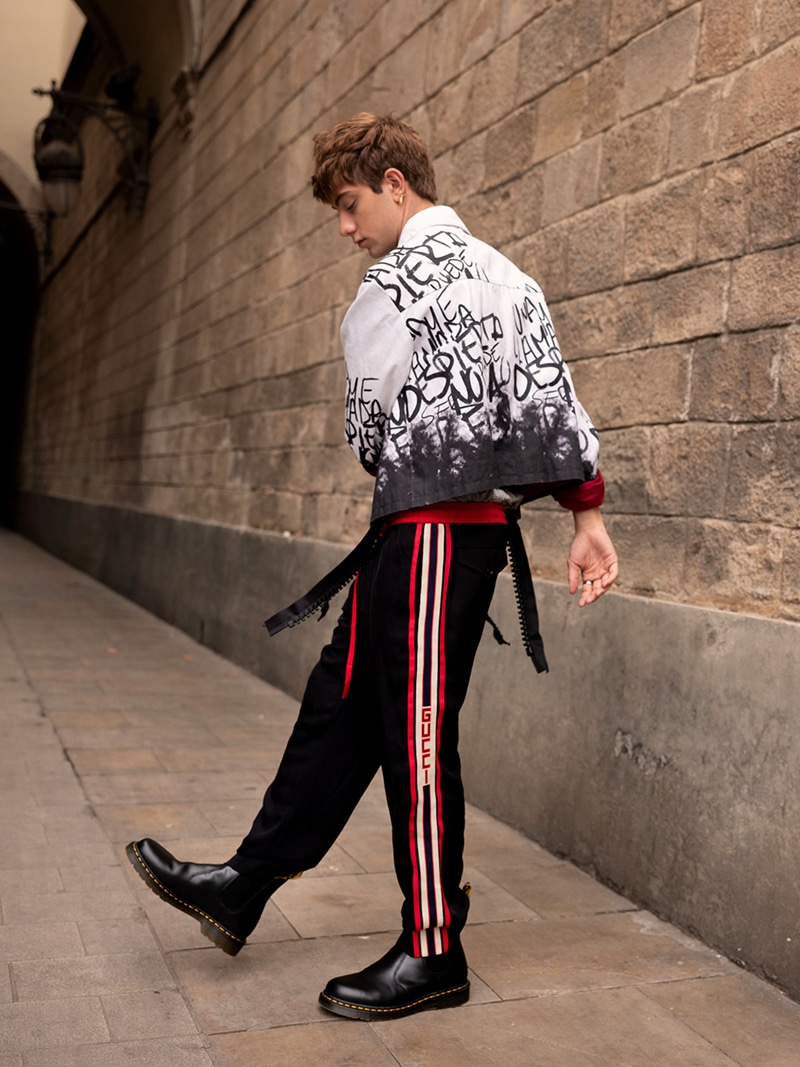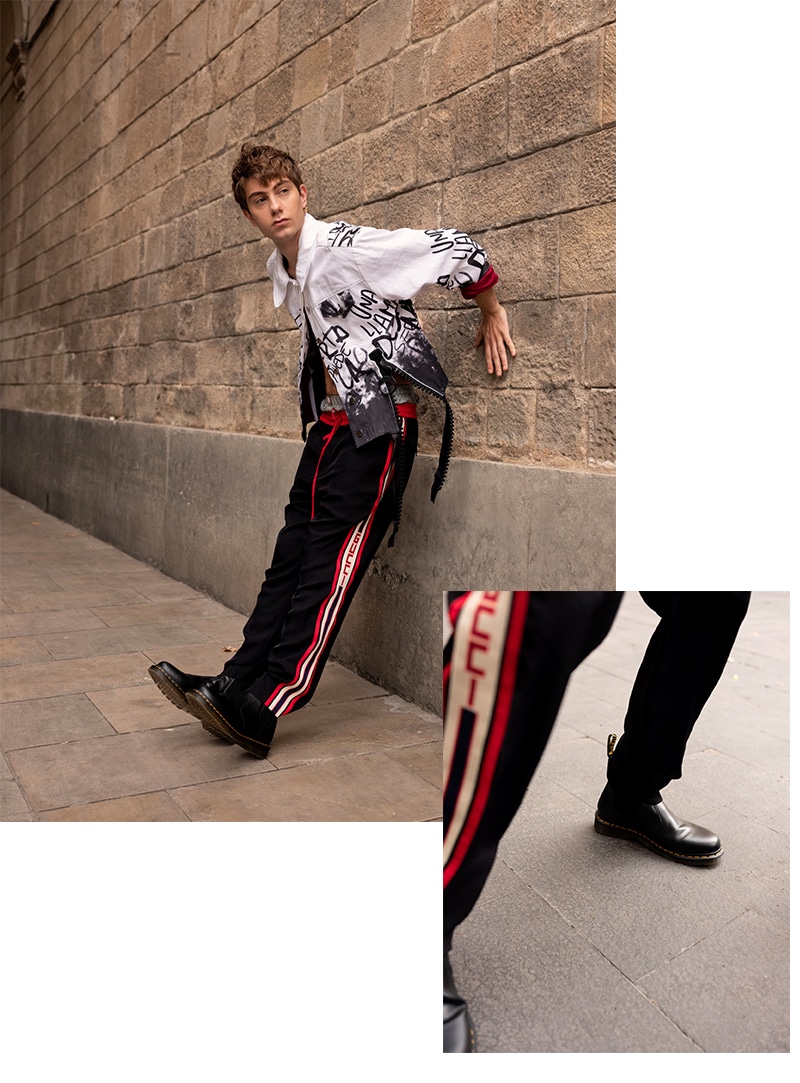 Kai Landre is a singer and a cyborg artist who conveys a universe of what's beyond humans and outer space in his work. Now about to get surgery to have some magnets added to his body, Kai was preparing himself to create music and perceiving sounds and senses since he was a child, having studied in a school for artistic disciplines. With the EP 'Outer Space' published in 2019, Kai's most recent music is the single 'Human', a concept that he is revolving around since now officially becoming a cyborg. One of the key pieces in Kai's creative process is the Cosmic Sense, a device implanted in his body that allows him to listen to the cosmic sounds and establishes a bridge between music and science and creates his own music from it.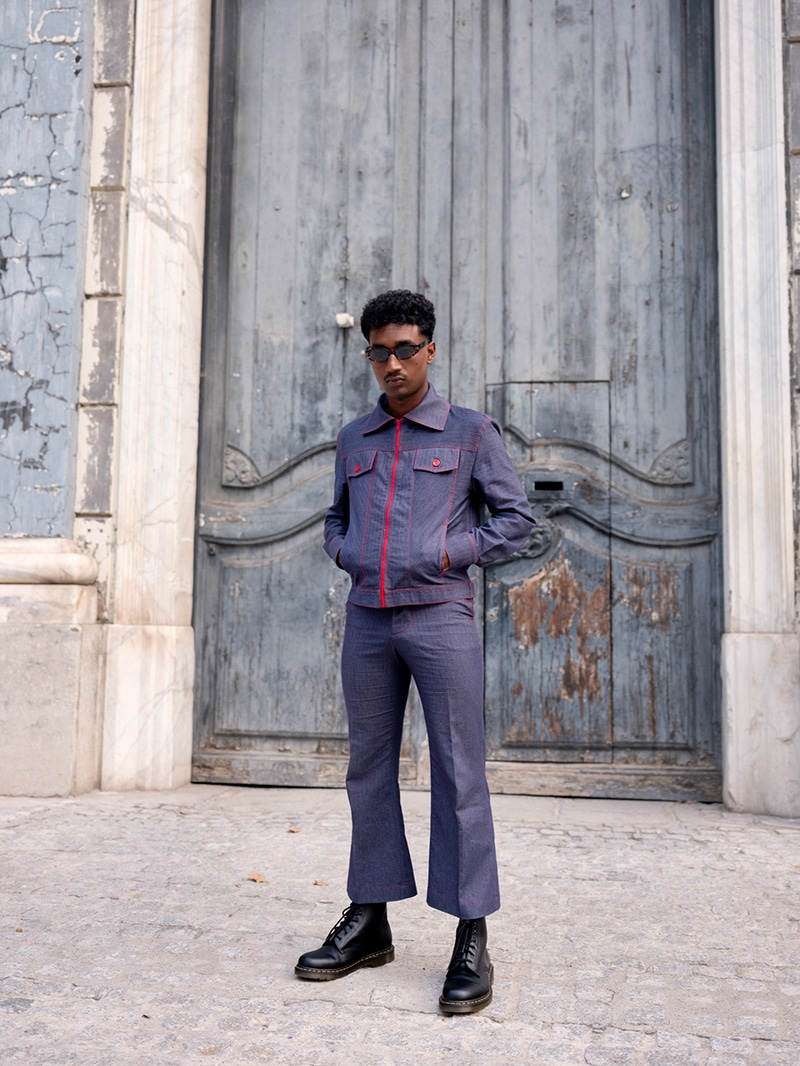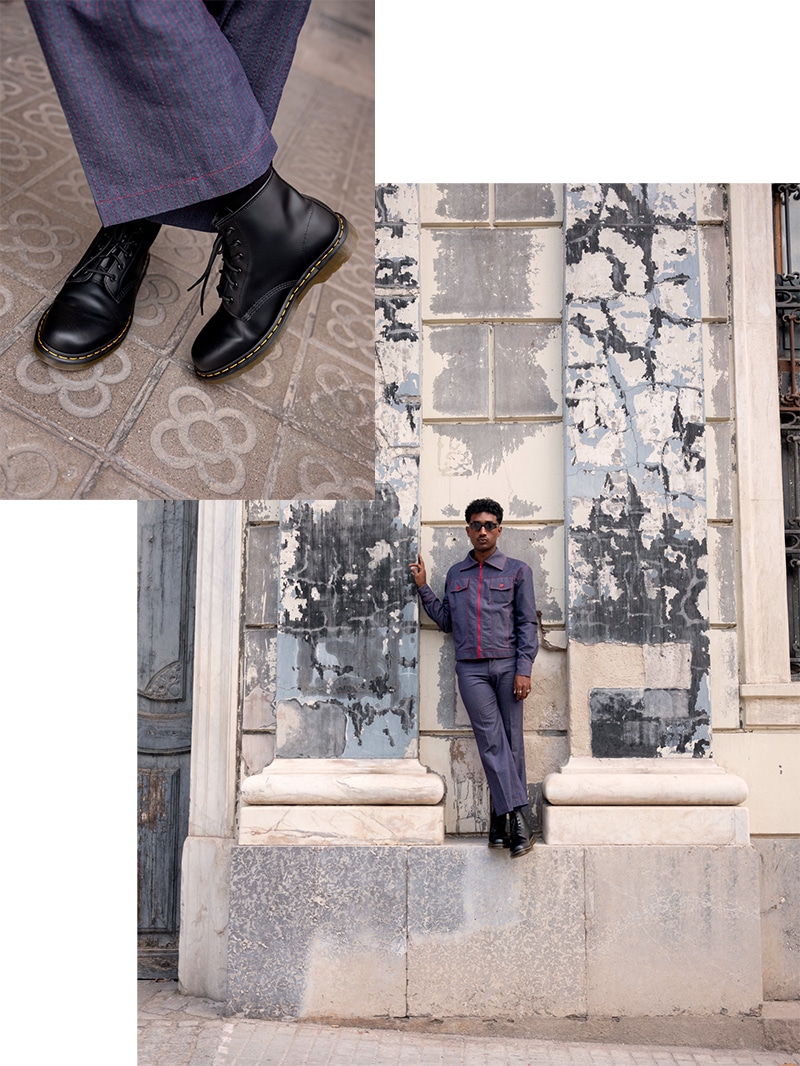 Salahddin Tarki is an actor and model whose aim is to never have free time. Always connected to his Arabic roots and to everything that comes from within in an artistic level, Tarki has worked in a film project that will be out next year, and that as he states has offered him new opportunities especially in South America. Also currently studying Law at university, Tarki loves sports and is a football player, being Law, fashion and cinema and sports the fields in which he likes to spent his time and jump from one to the other. On a personal level, he likes to fight for what he likes even if it's something that feels very different or new, but that ultimately is very related to all the other things he enjoys.
More at www.drmartens.com
Read also: Asis Percales, The artist behind the artwork of the new Dr Martens store in Barcelona
Credits:
Photography: Marc Medina
Stylist: Victor von Schwarz
Makeup and hair: Allison Caranton
Casting: Ali Fabrega
Text by Vanina Bruc
Clothes: Gucci, Weekday, The Artelier, Fred Perry, Victor von Schwarz, Tommy Hilfiger, Mietis.
Special thanks: Soho House Barcelona