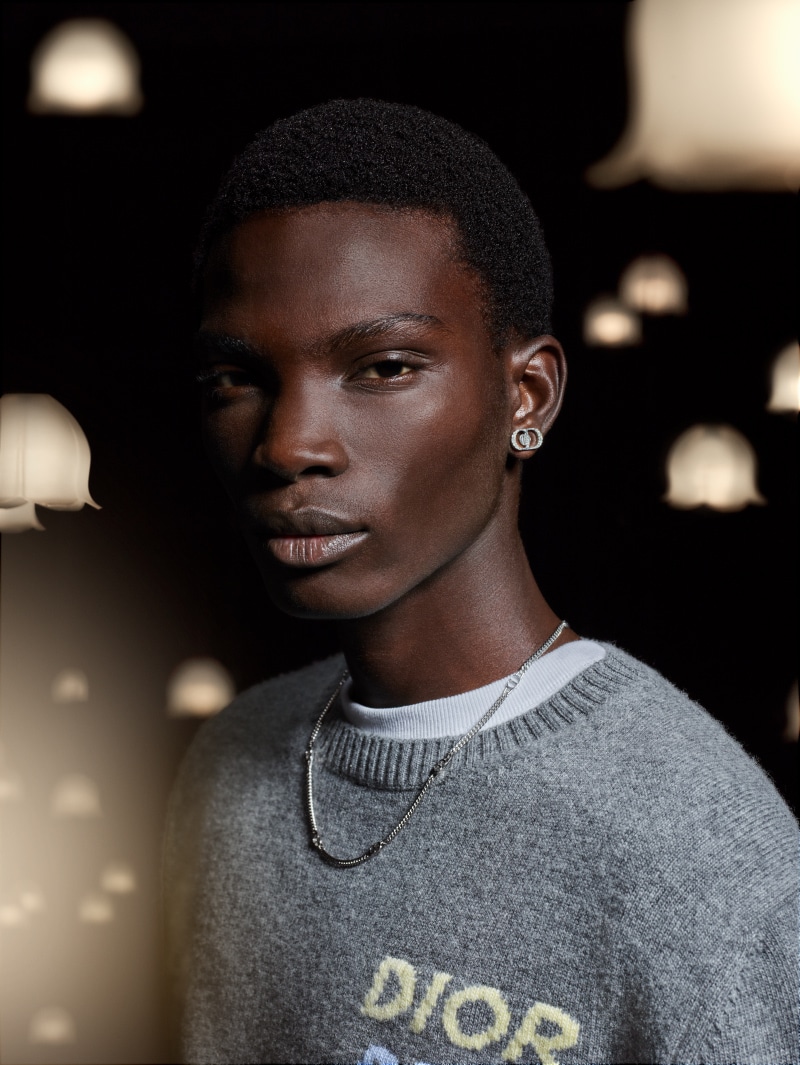 Submerged in a fascinating darkness, Kim Jones' beautiful creations were unveiled through a series of snapshots, accompanied by a luminous sculpture depicting Bobby, Christian Dior's loyal dog – a prime muse for the Creative Director since his inaugural show. Delicate lily of the valley bells – the founder's lucky flower – grace the decor with an extra touch of grace and magic.
The ultra-contemporary Safari and Saddlebags, along with the Dior 8 collection, stood out for their design and functionality. The iconic Dior Oblique motif made appearances on the Dior Combat shoes, B33 and B27 sneakers, as well as on down jackets, a tie, and leather goods. In a maxi version, the timeless jacquard weaves into the B23, adding a bold touch to the look.
As symbols of the brand's heritage, the "CD" initials punctuate the B57 and B30, along with jewelry and a pair of gloves.
Desirable objects that are (re)gifted as precious fetishes.
Check it out below: