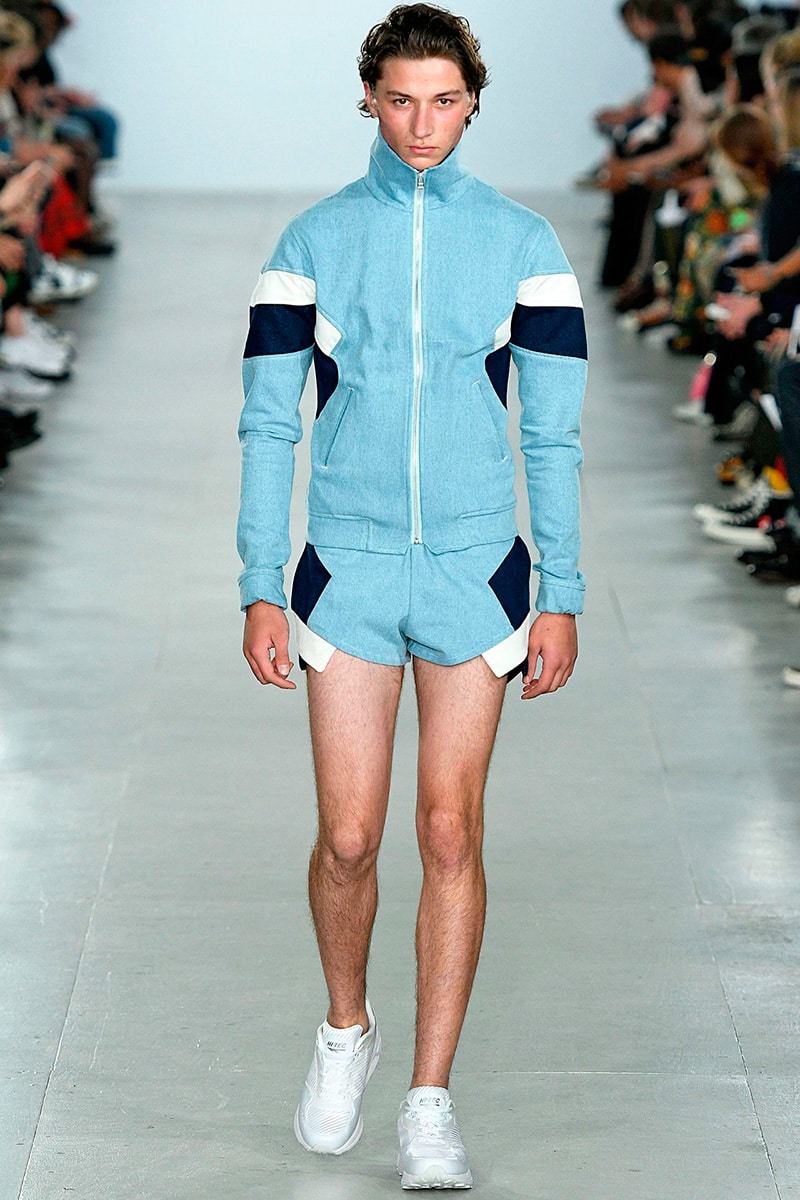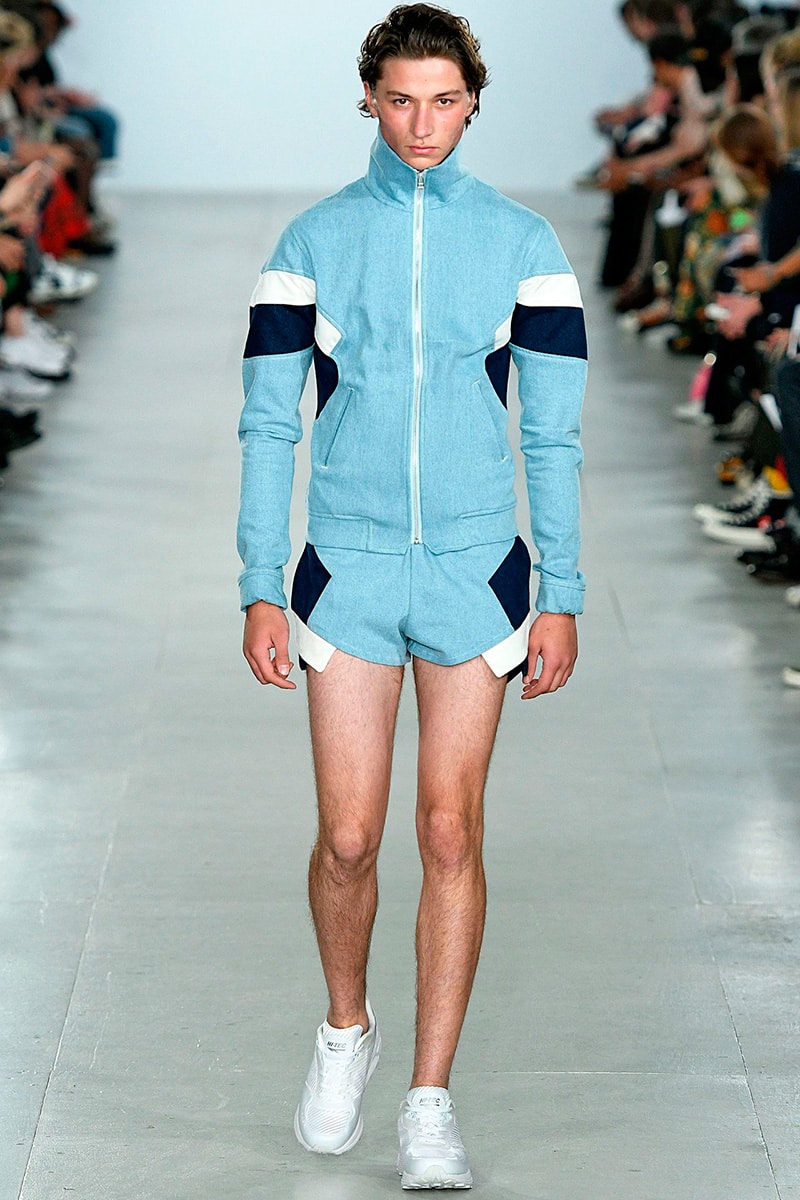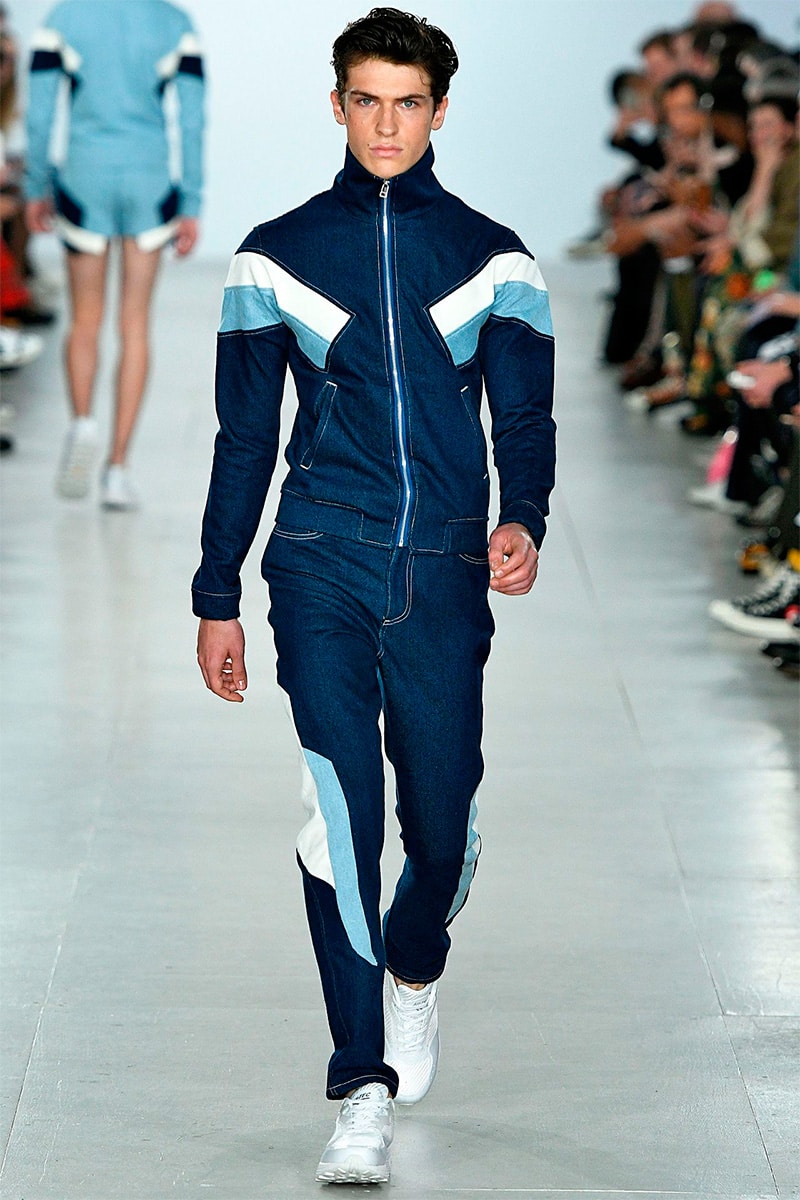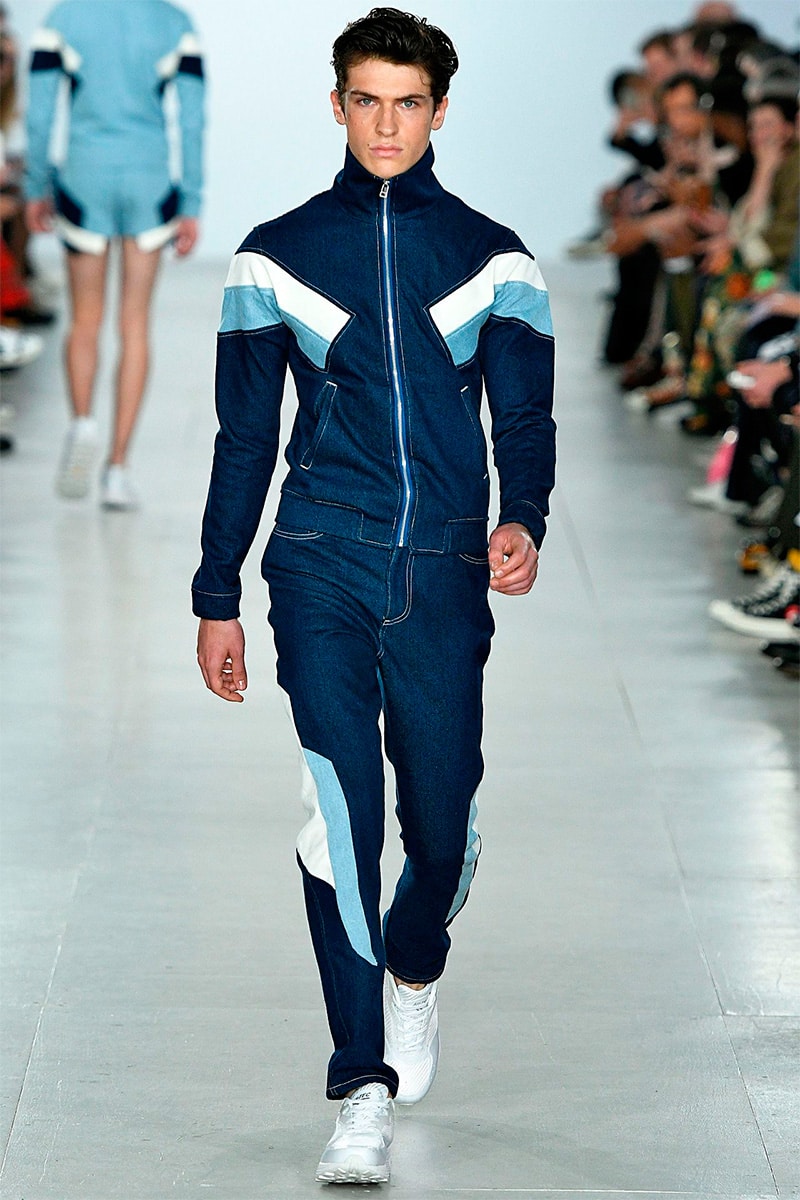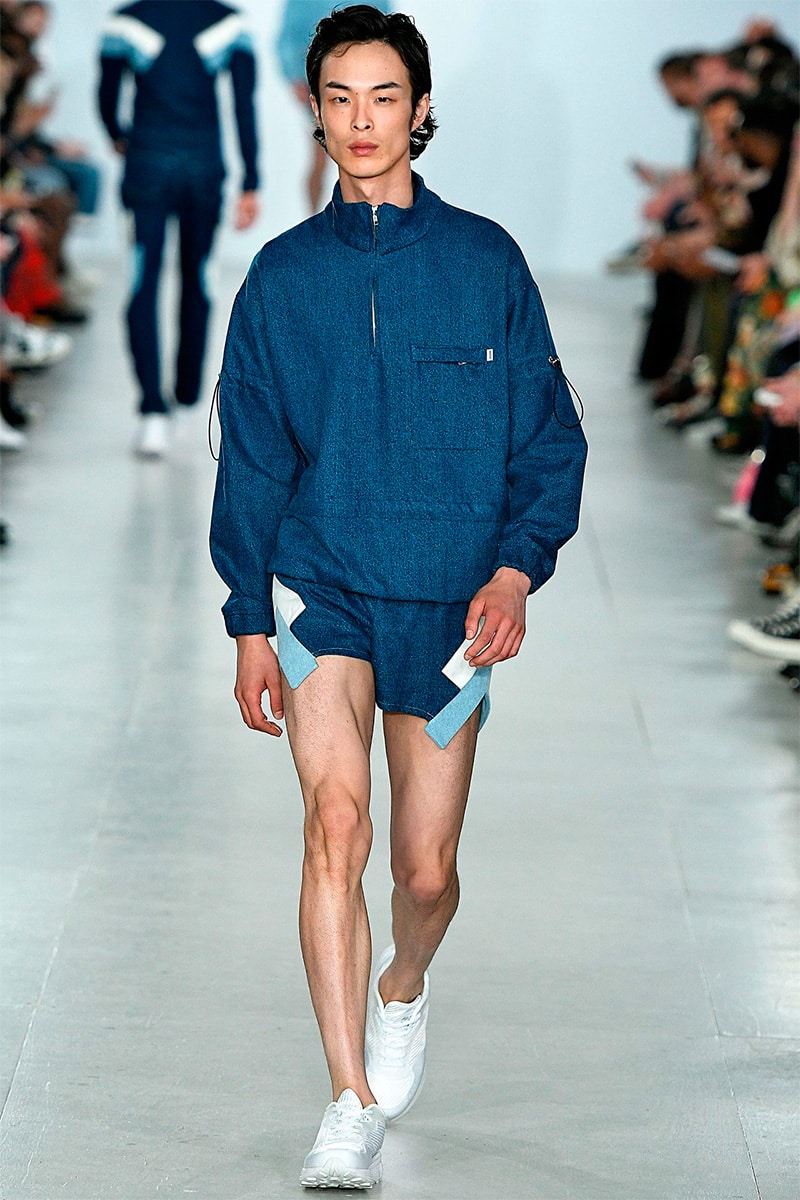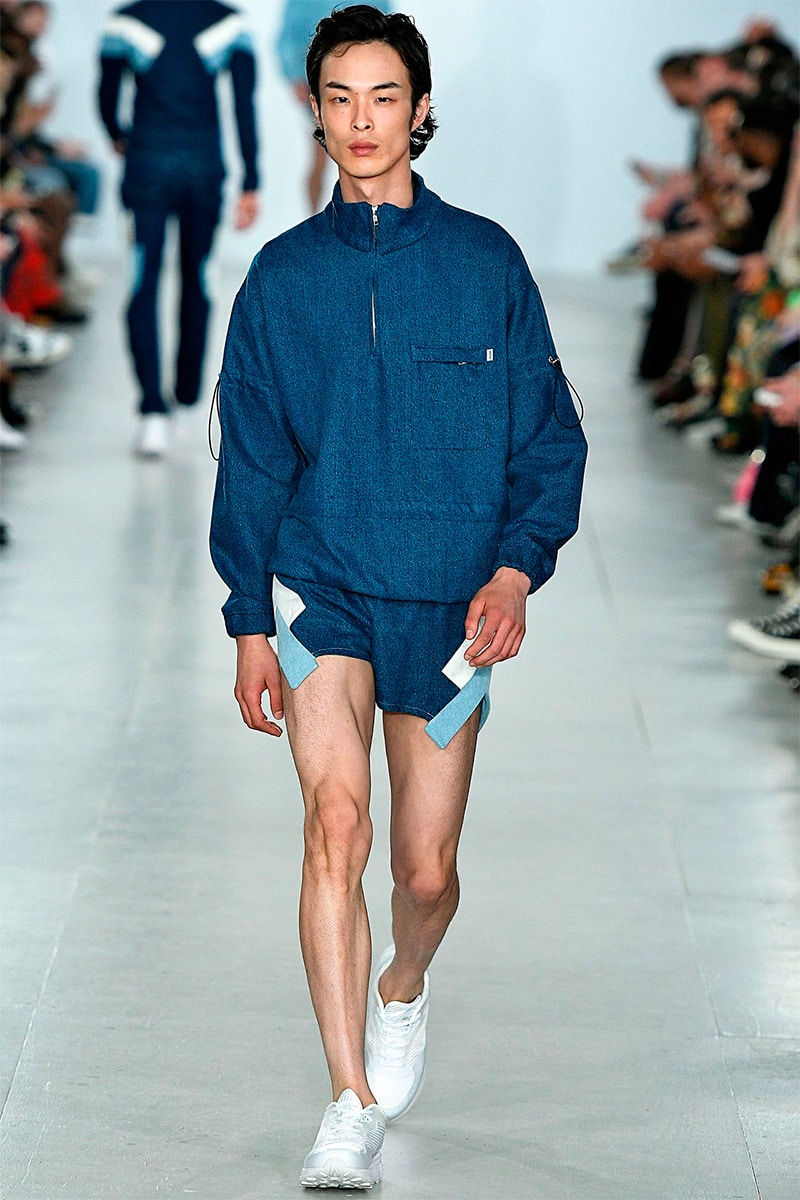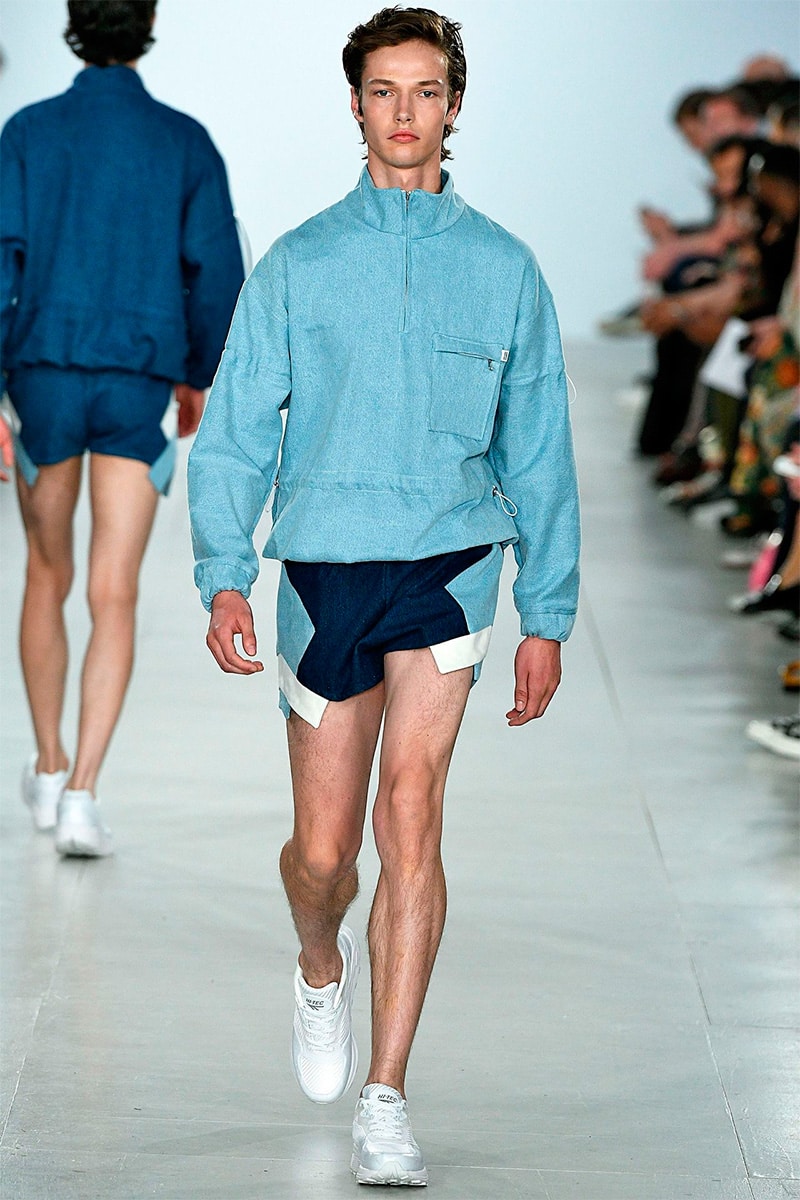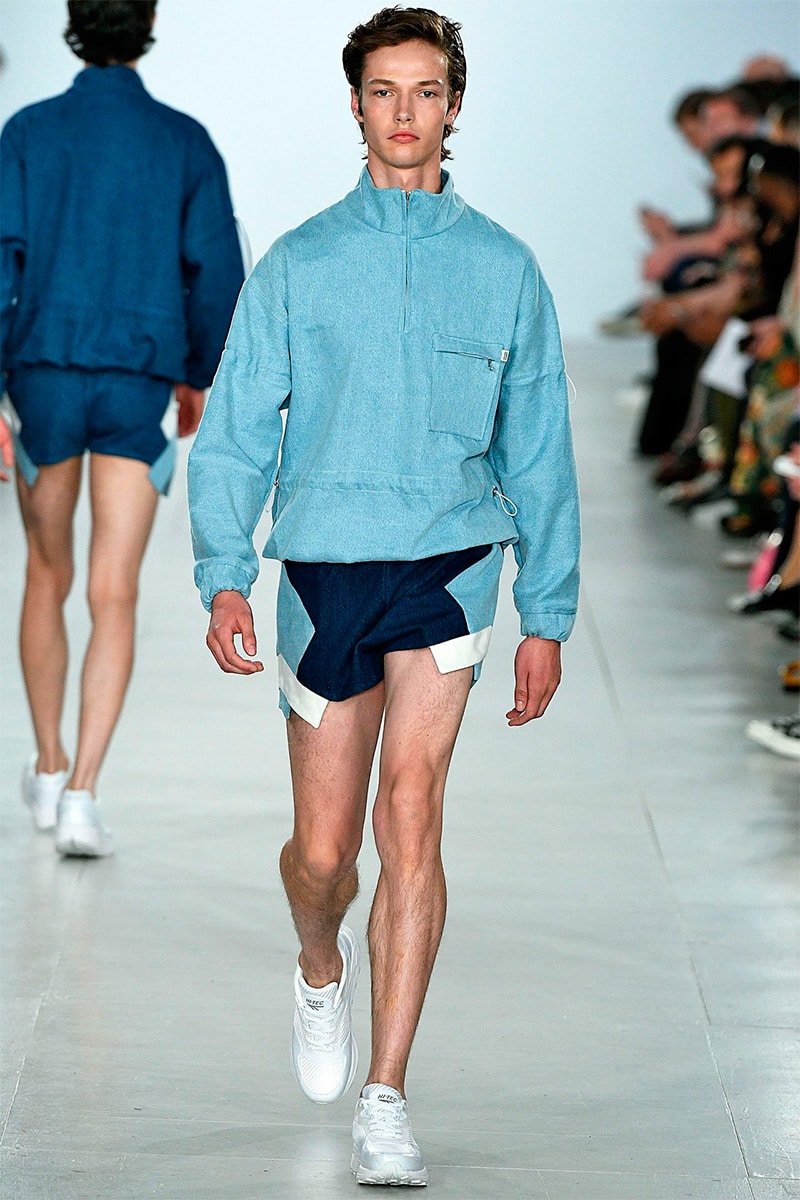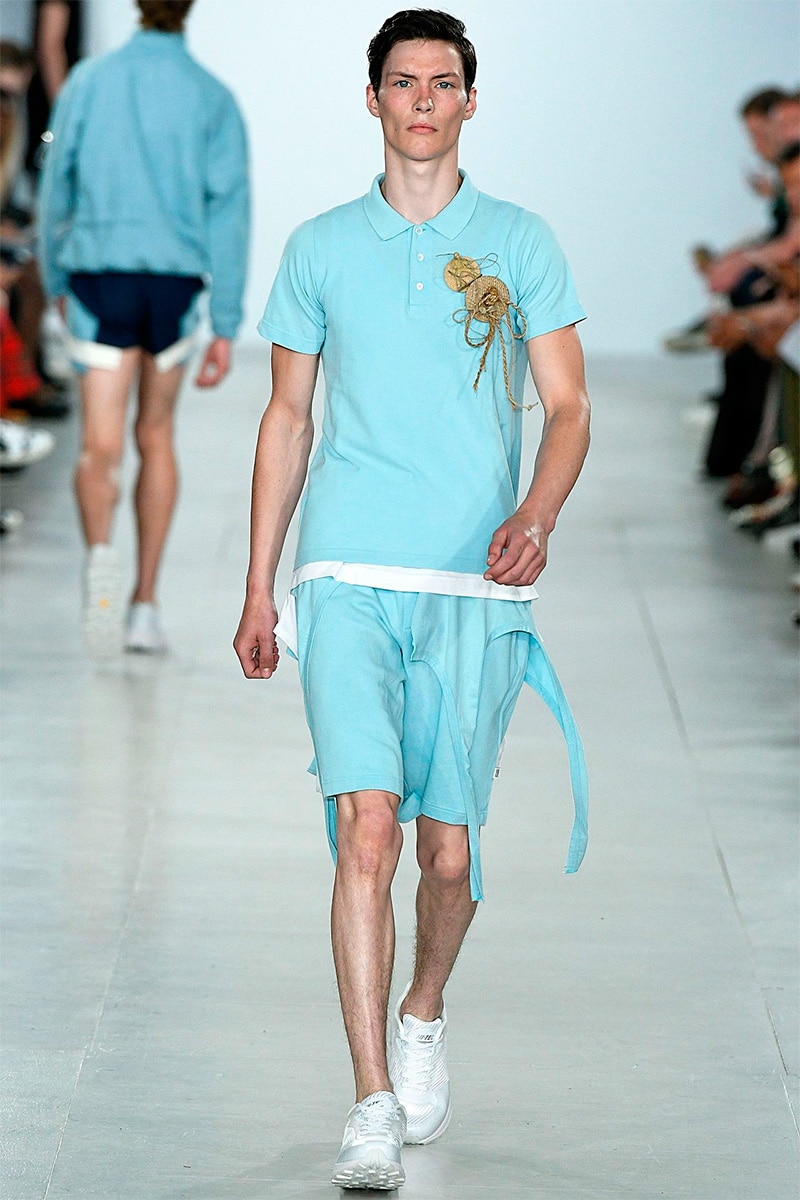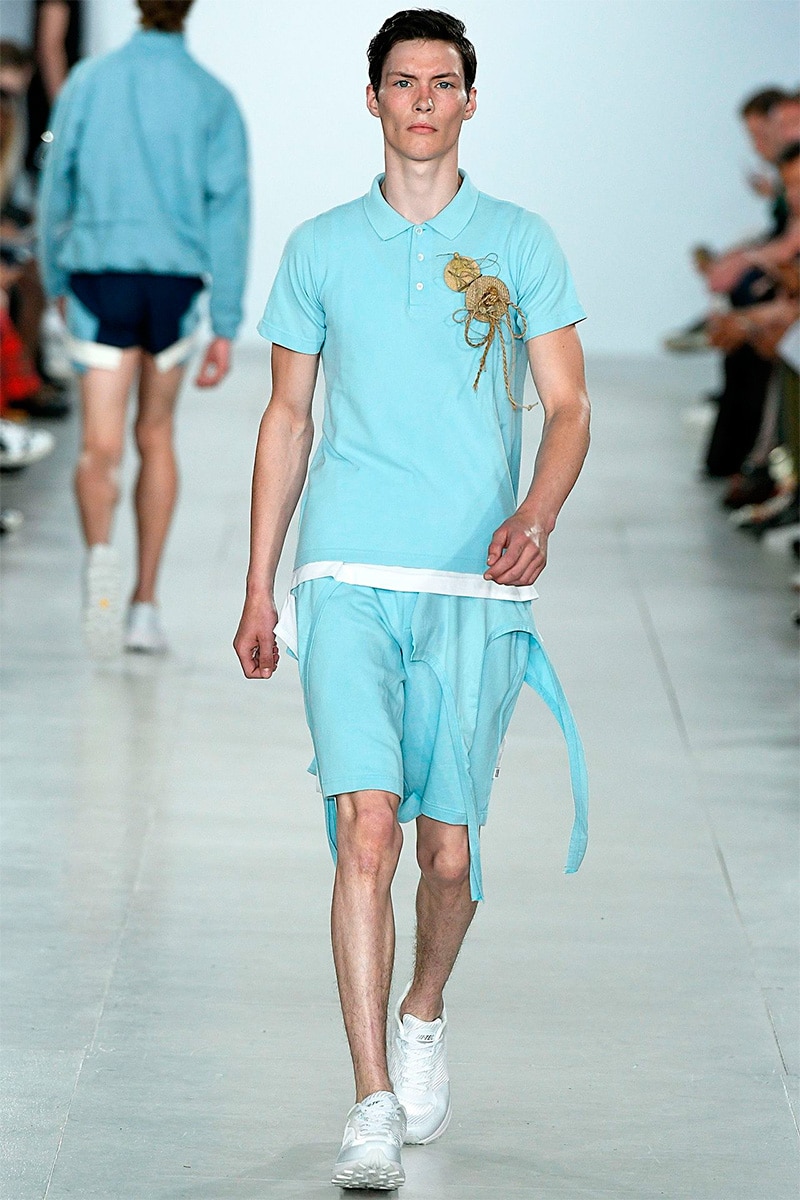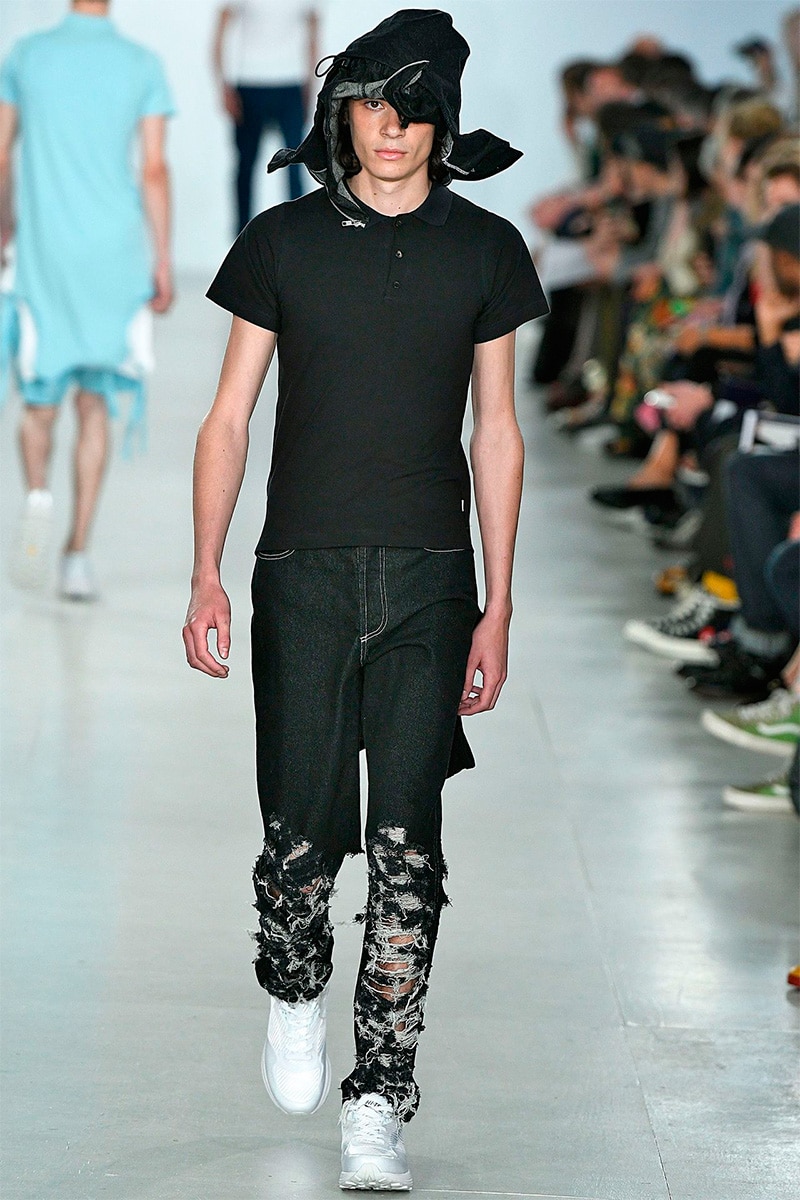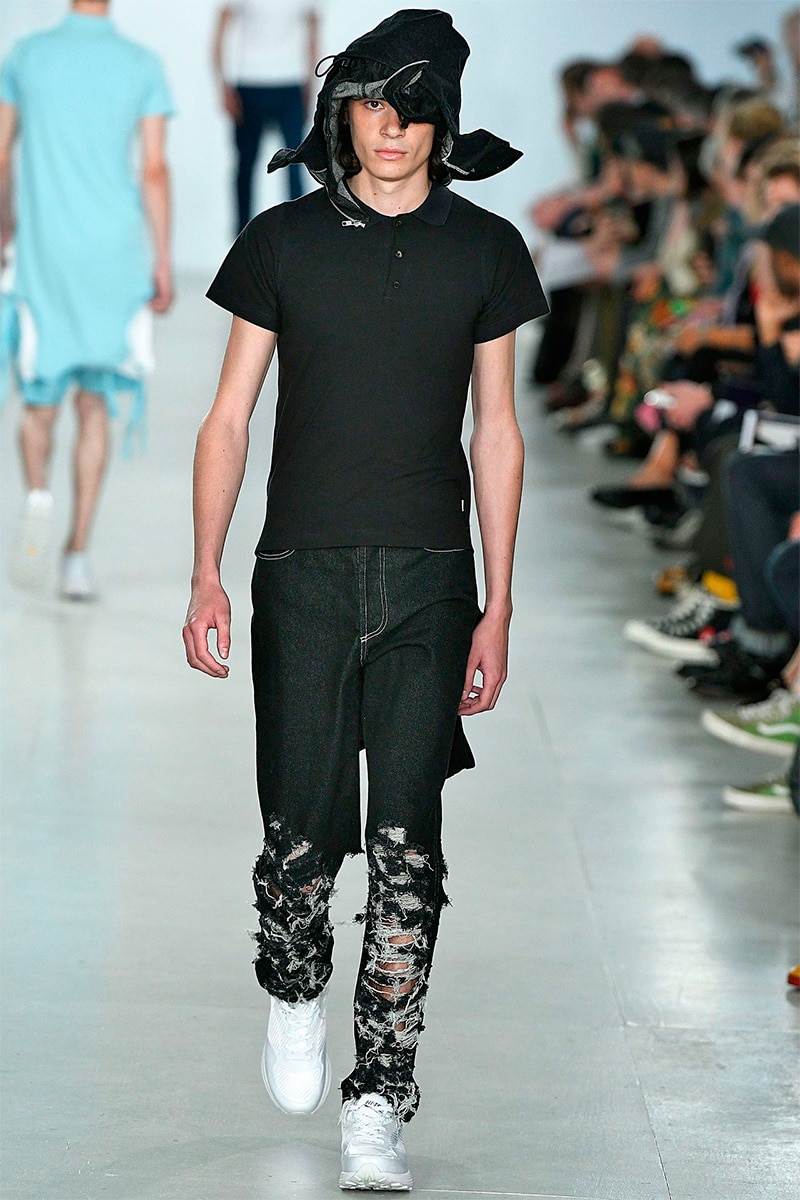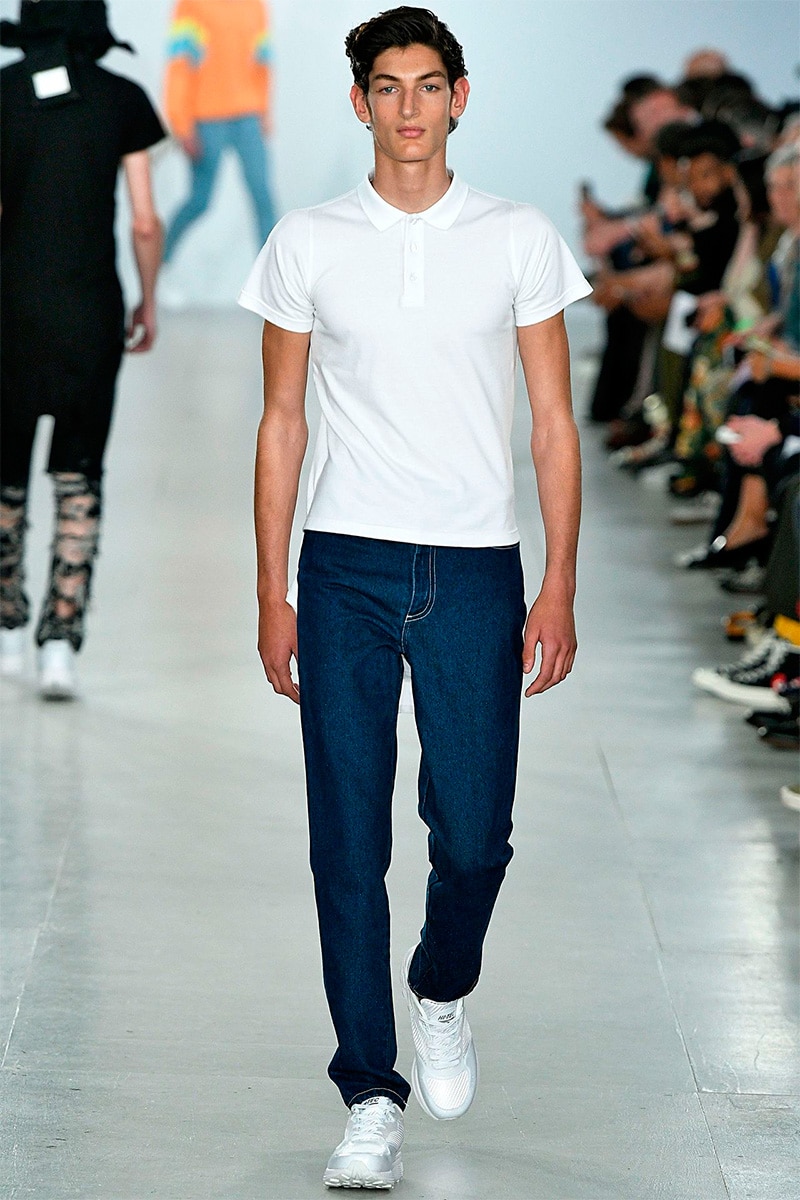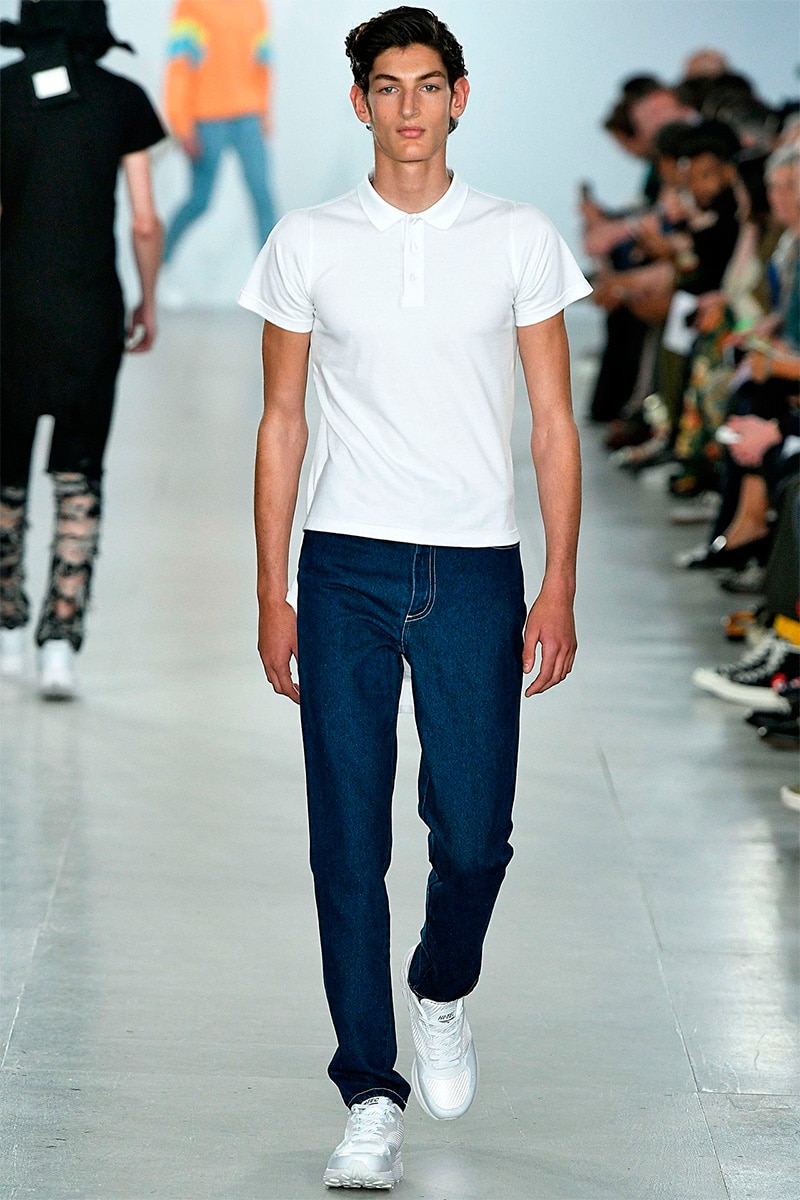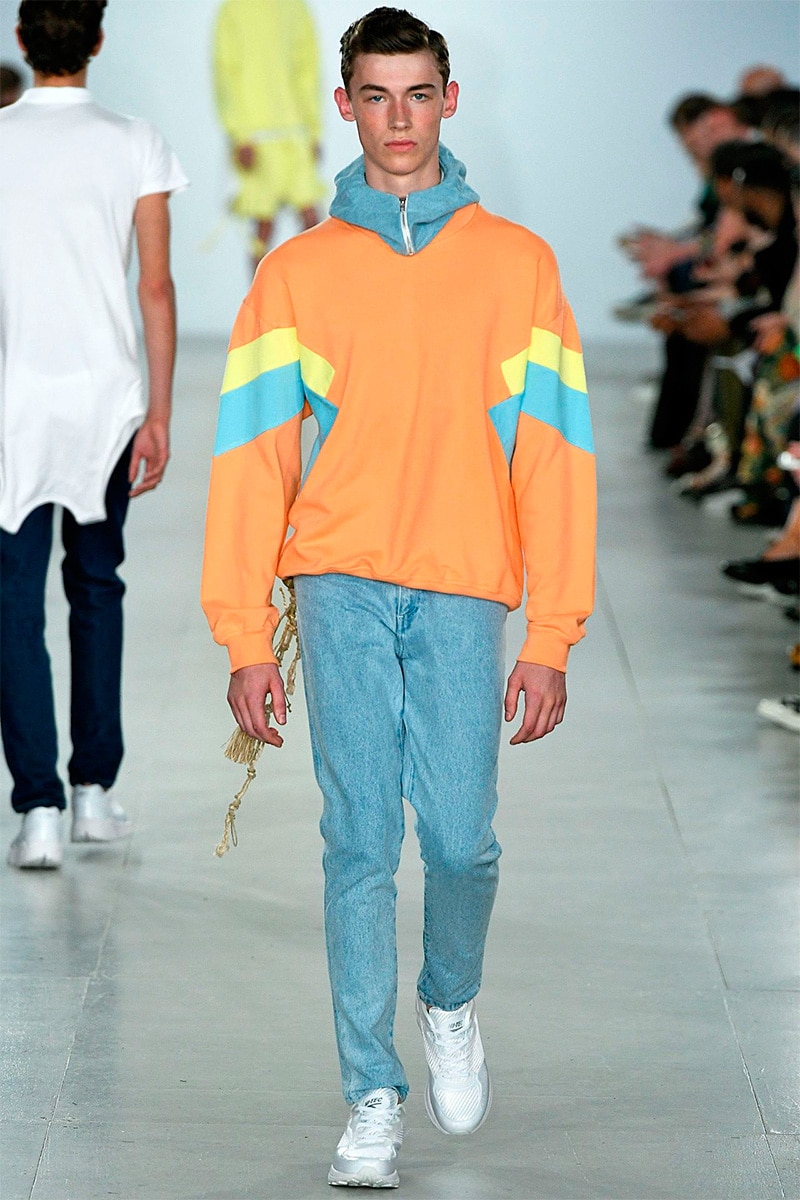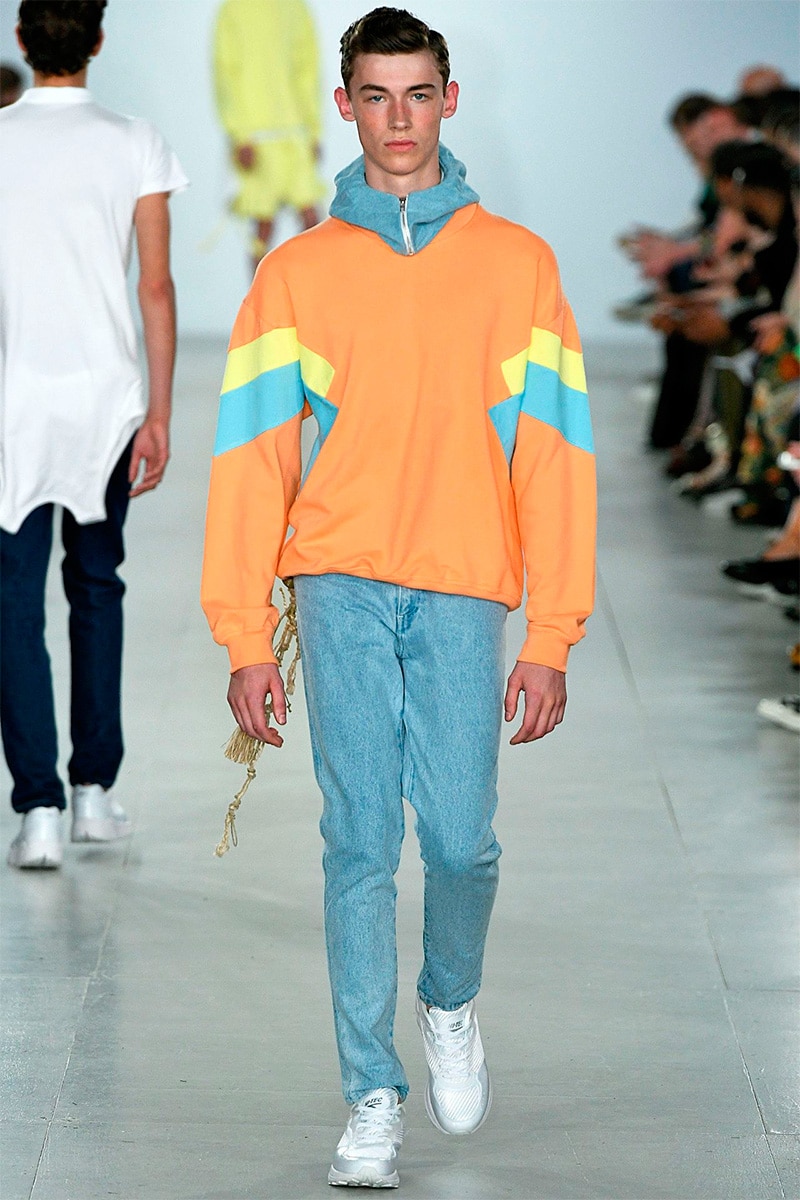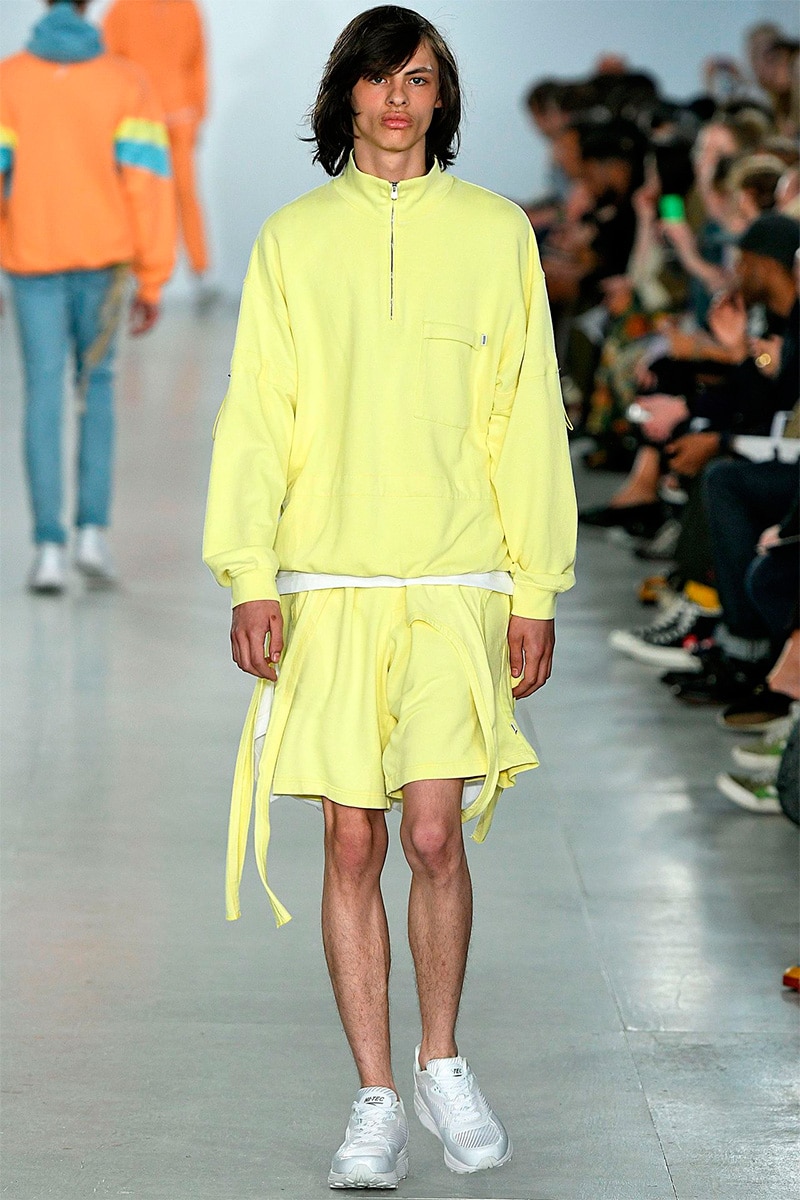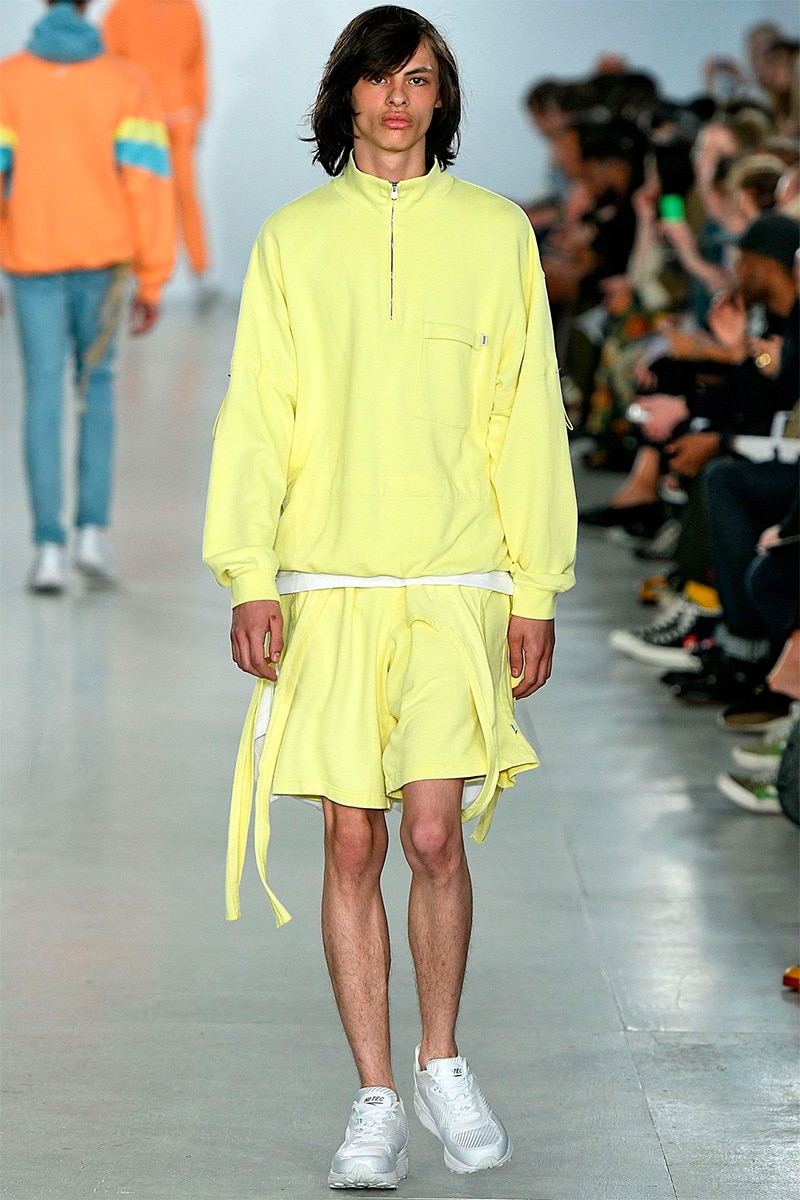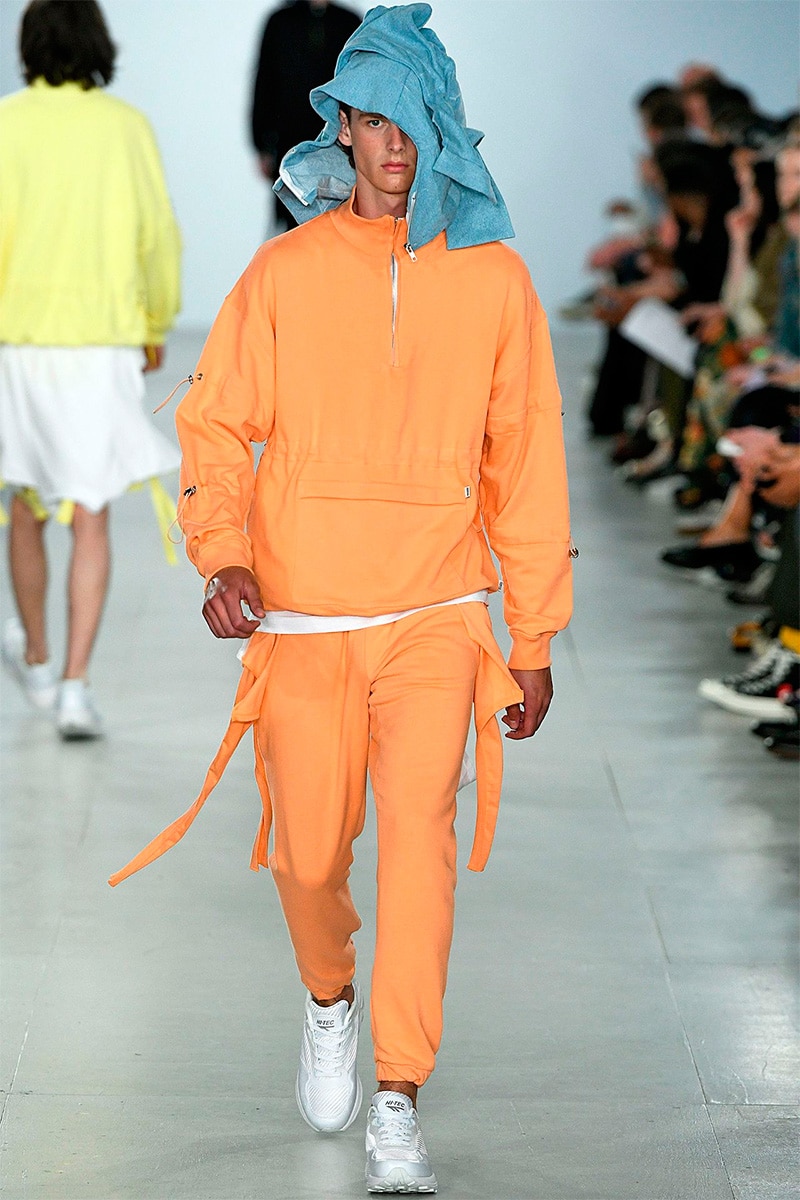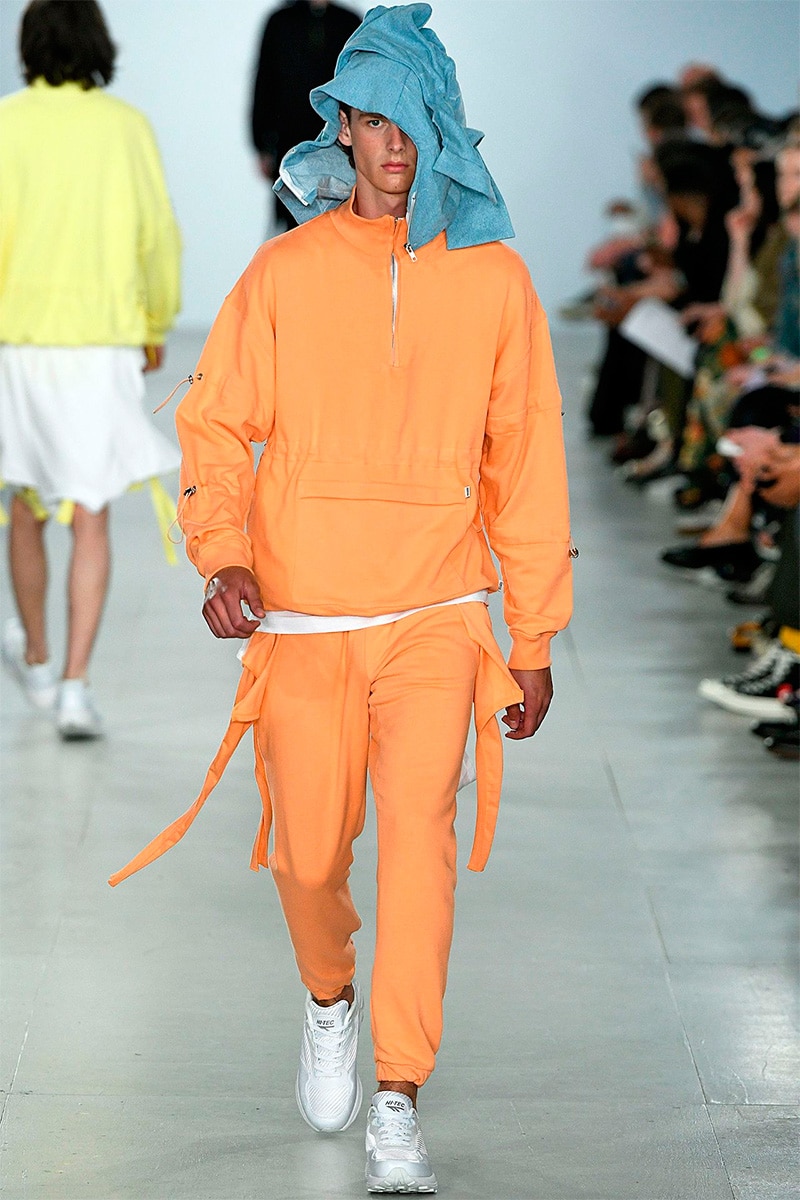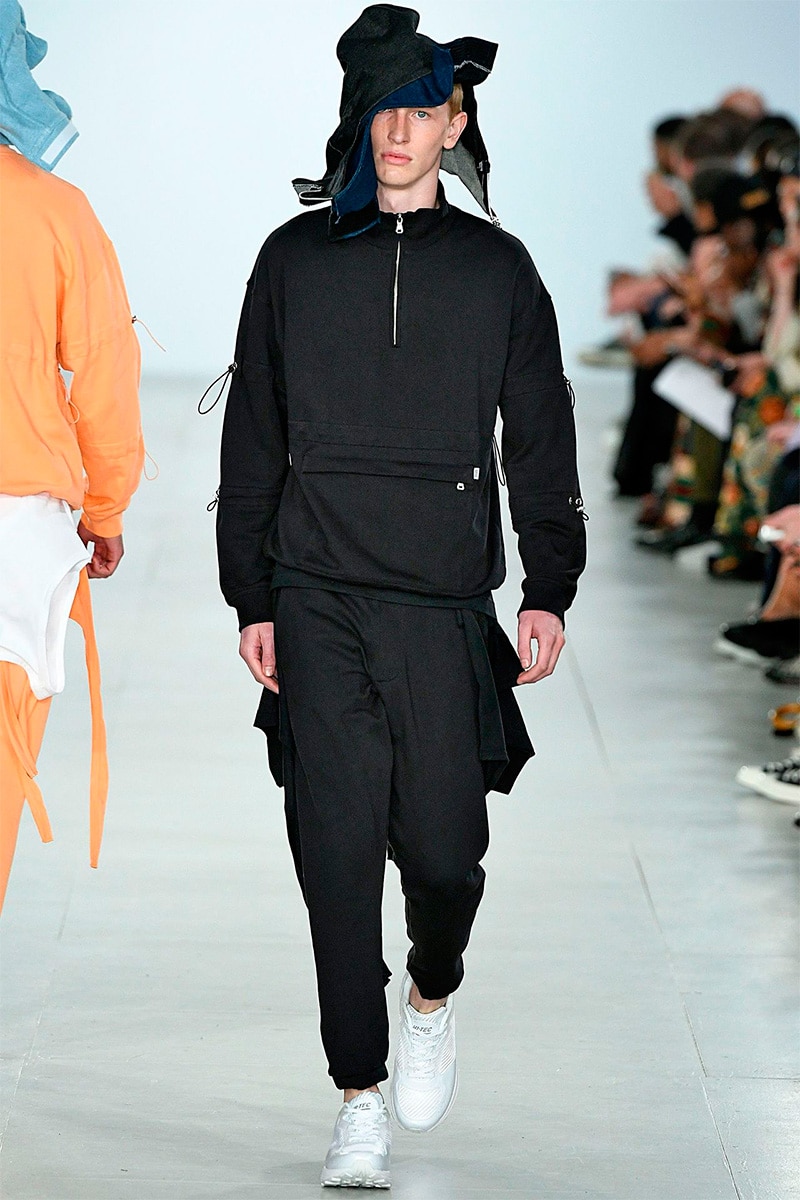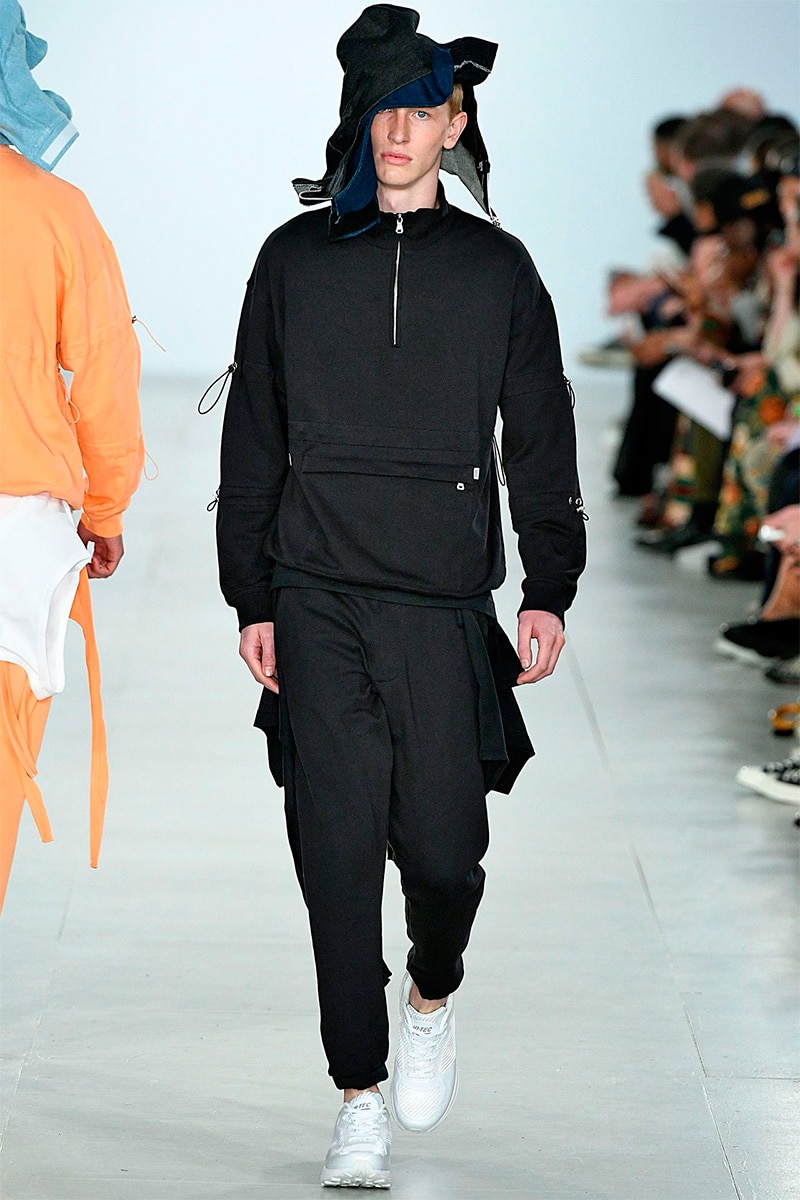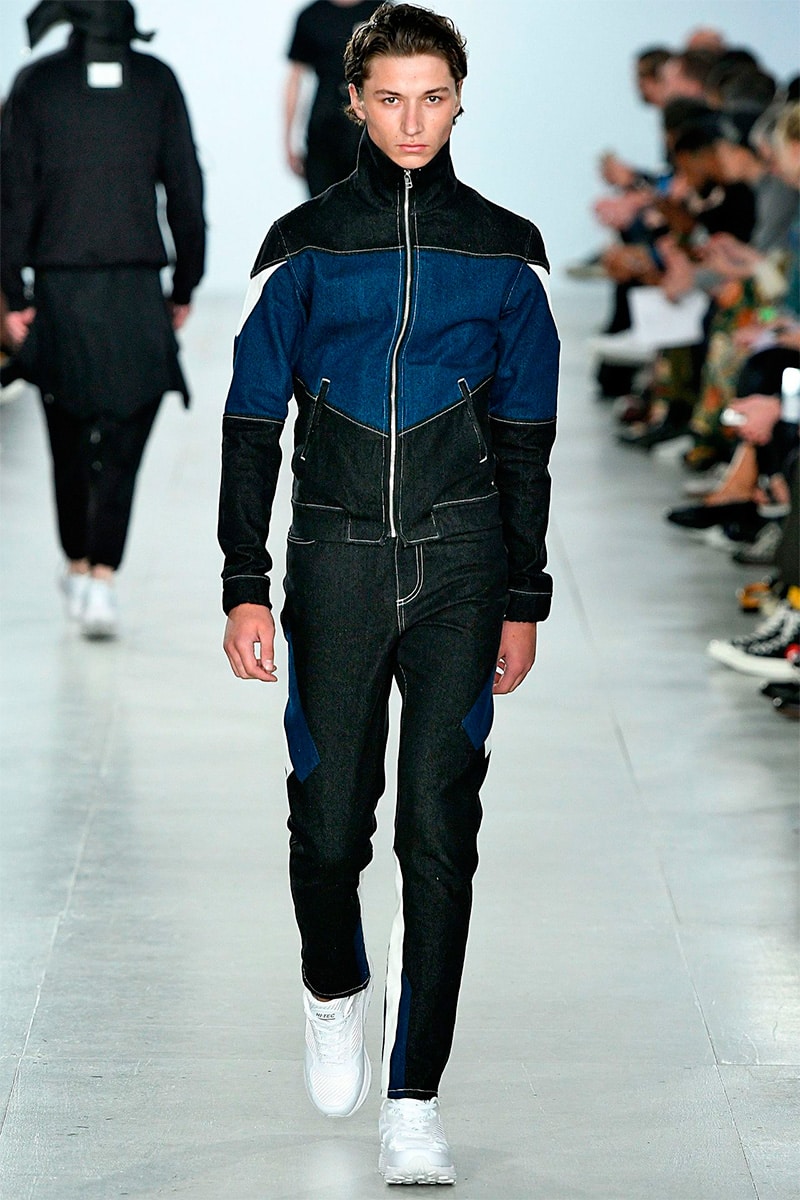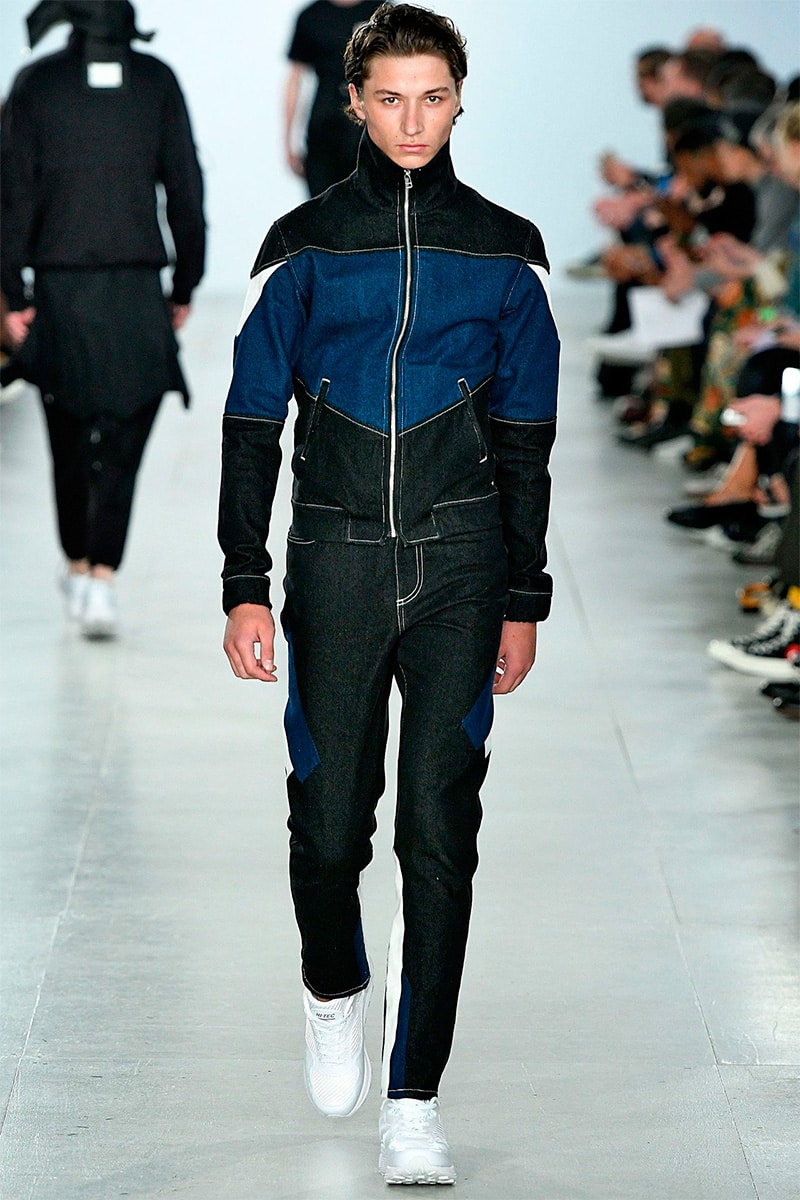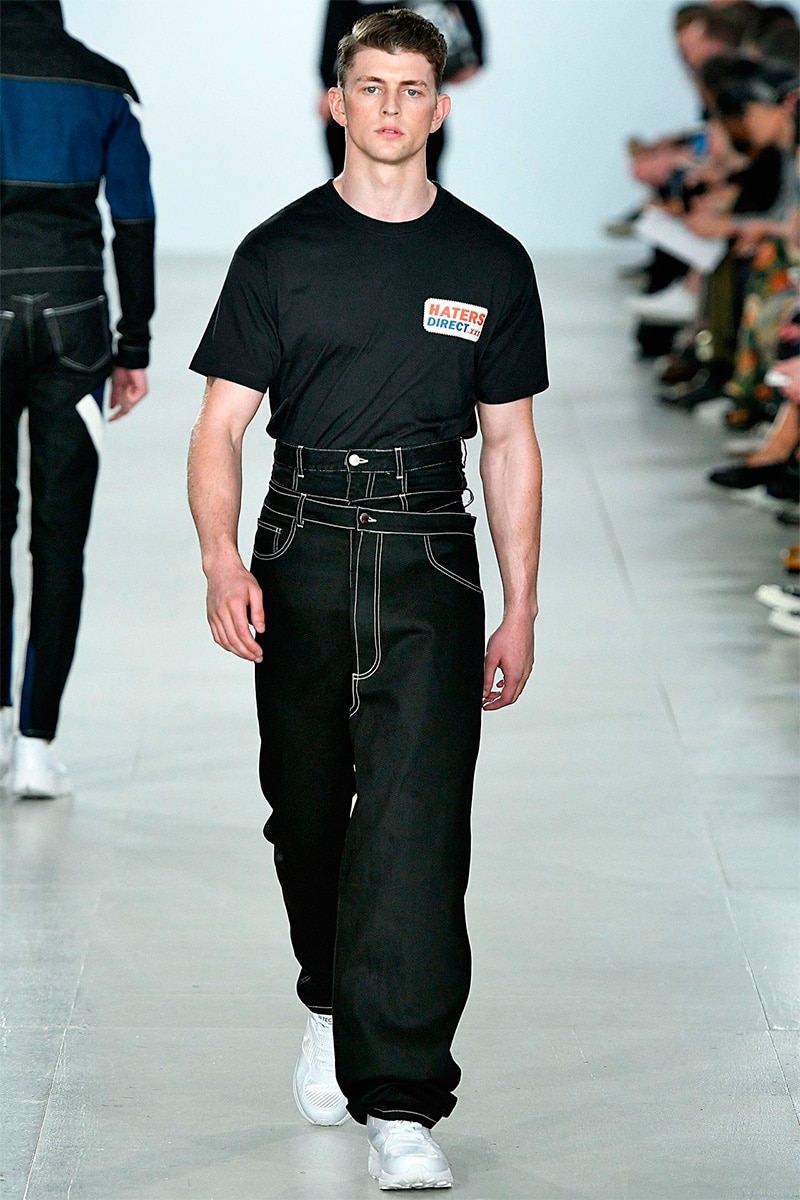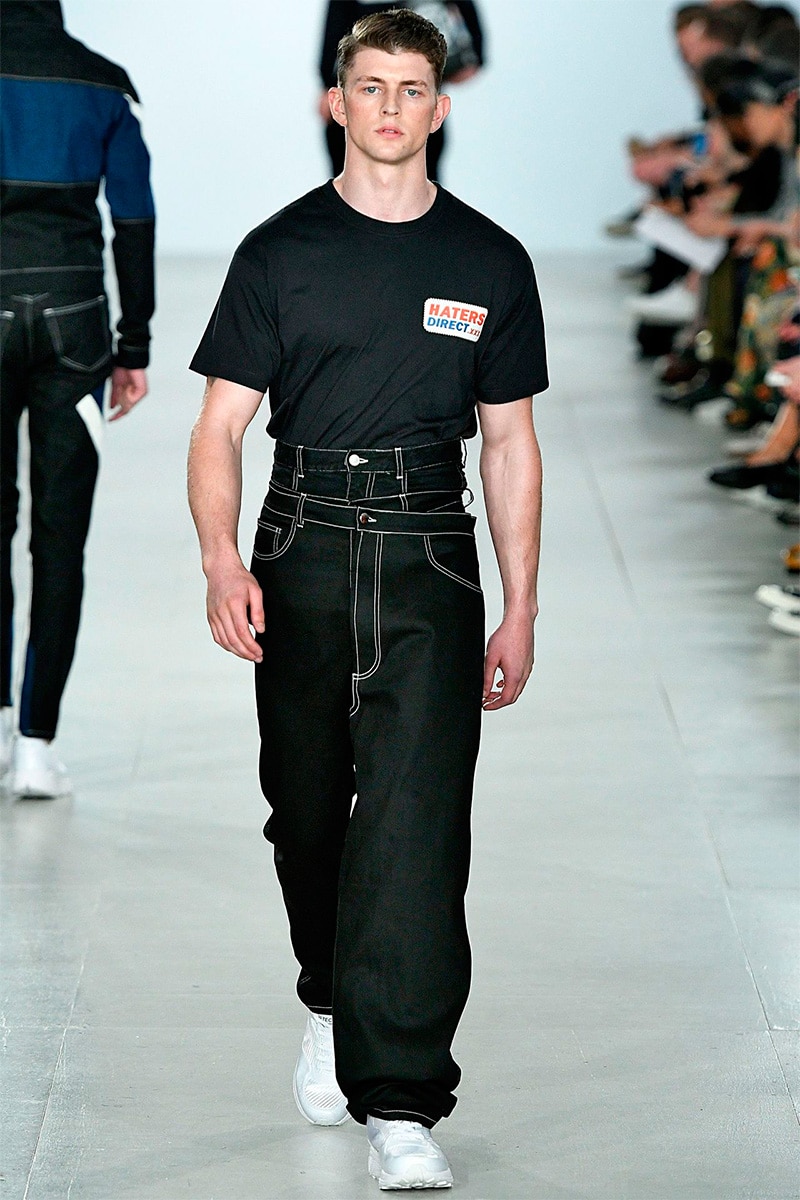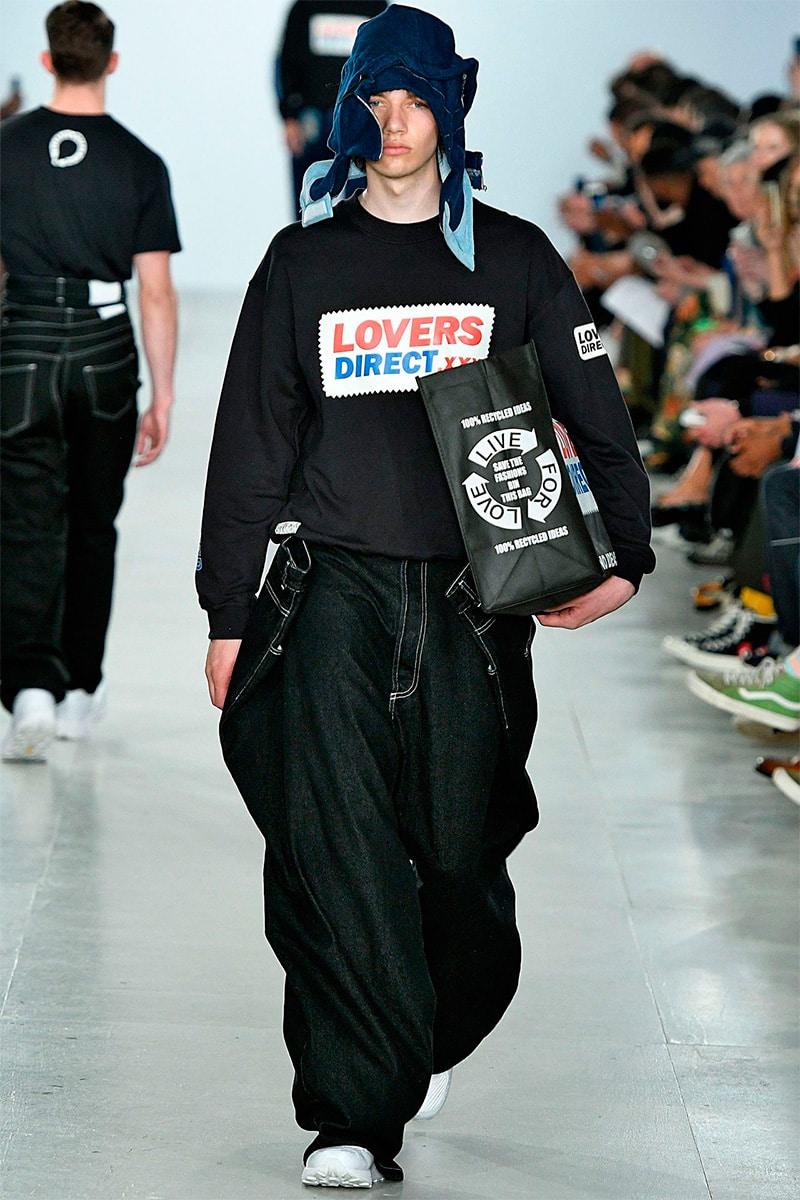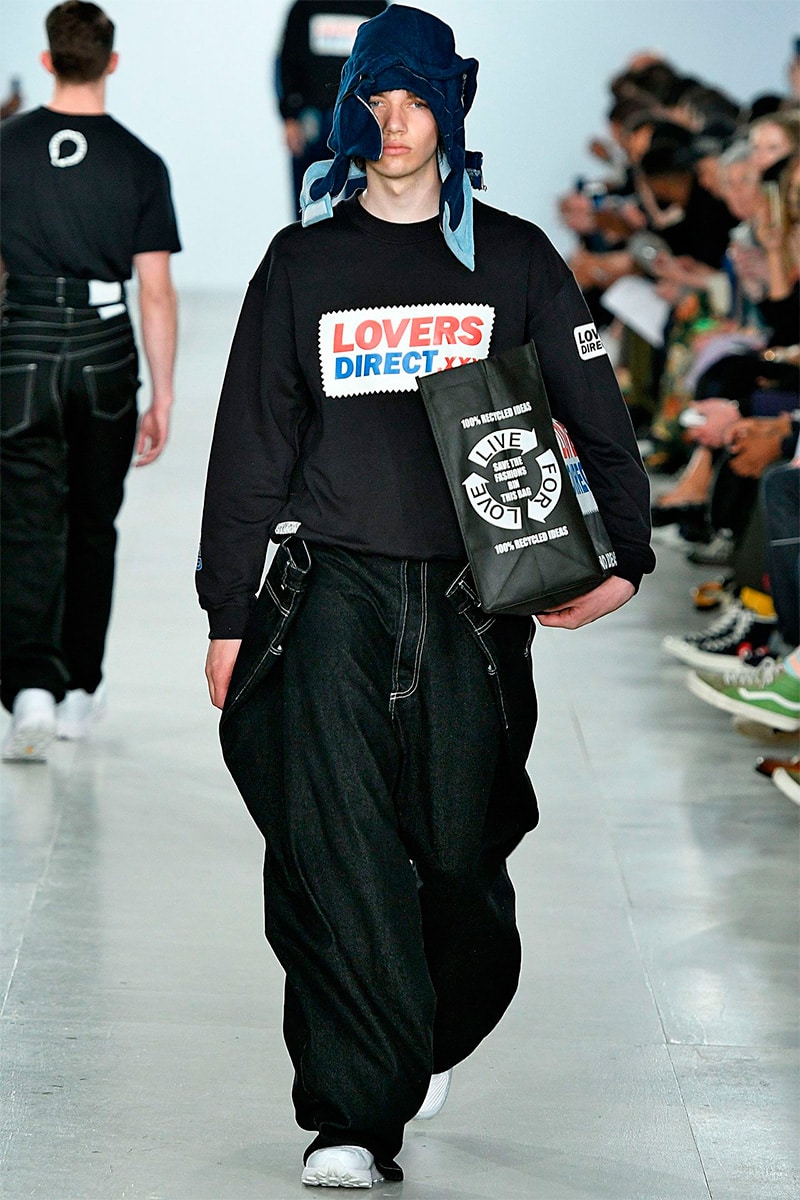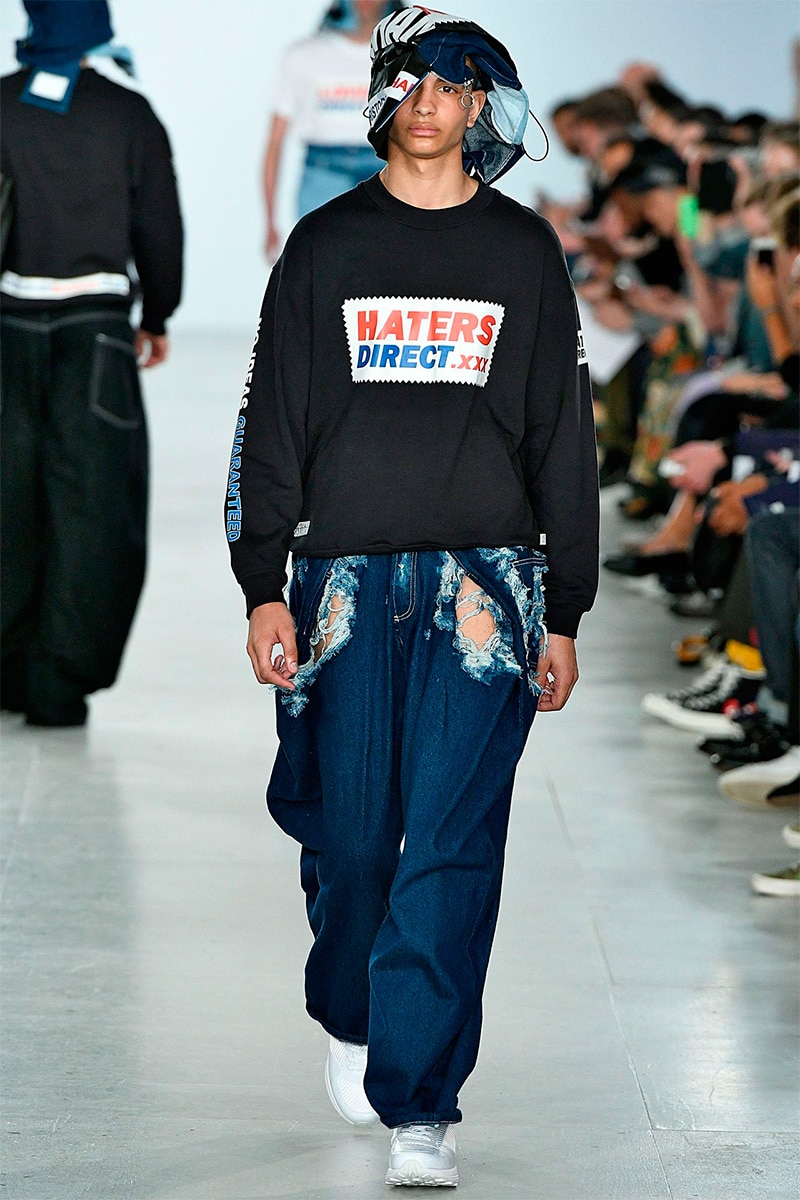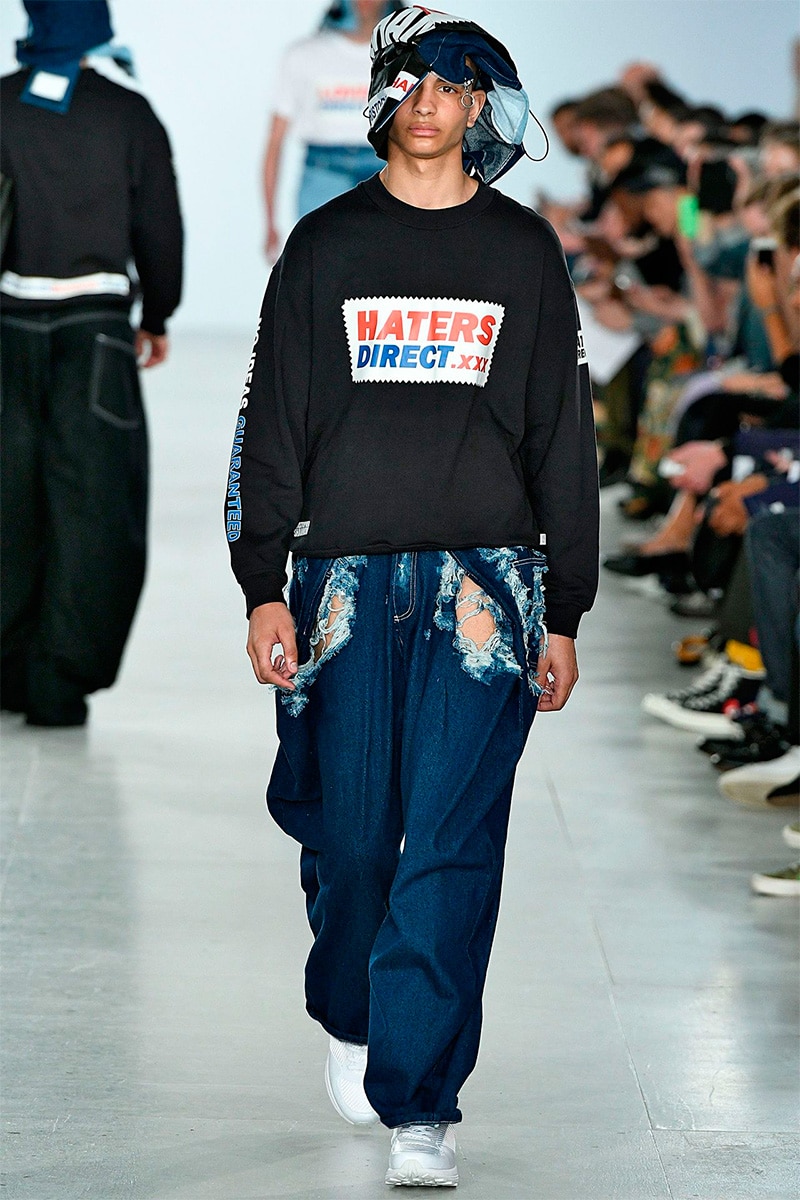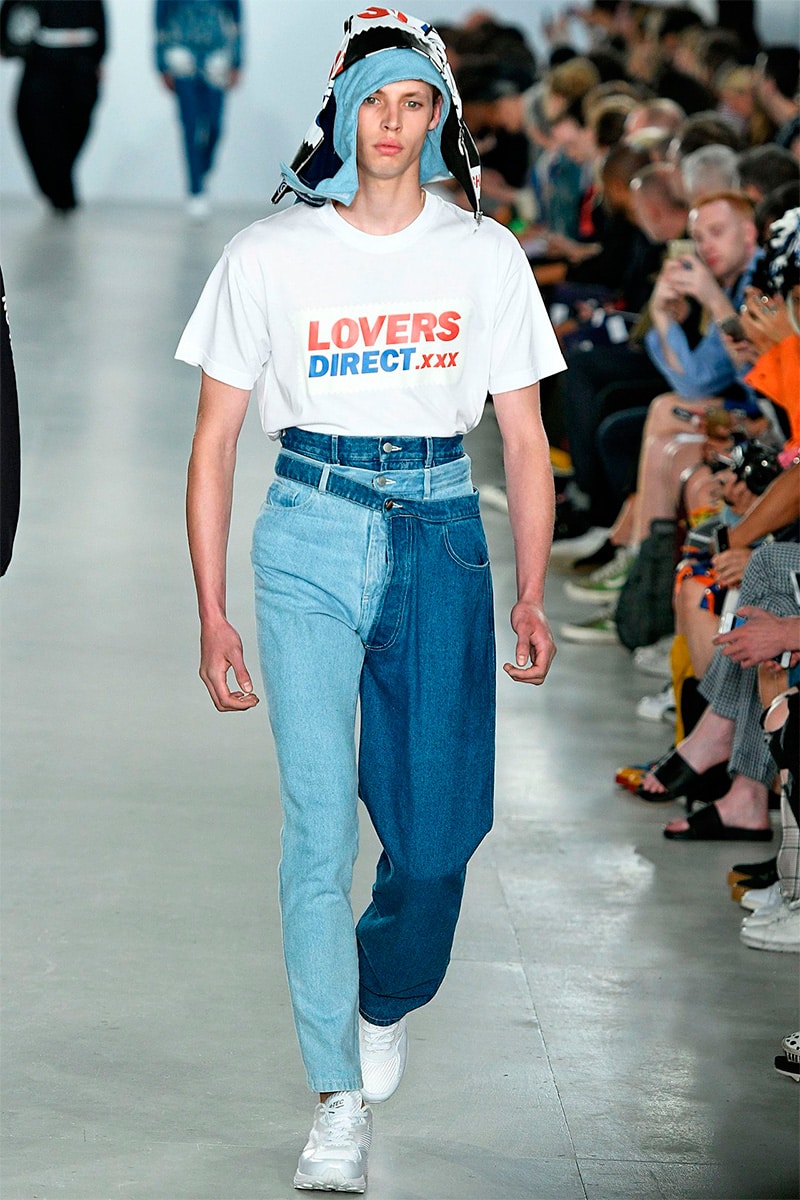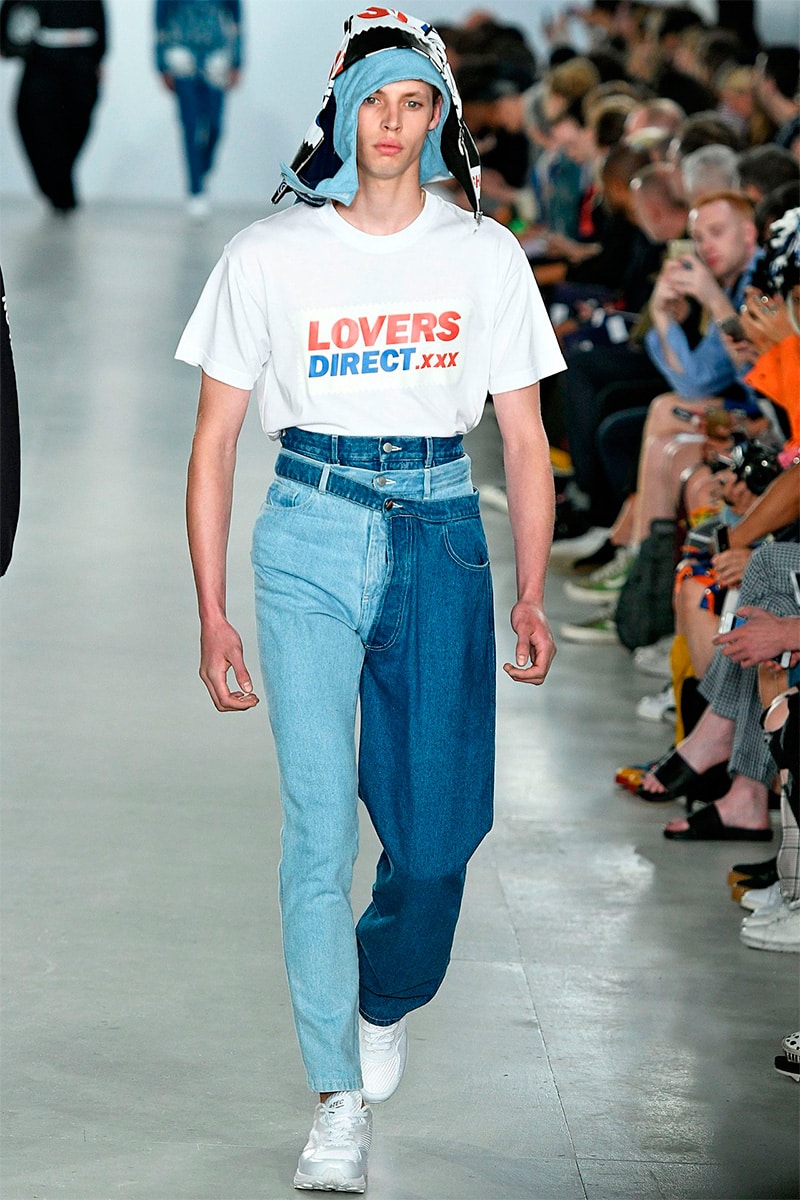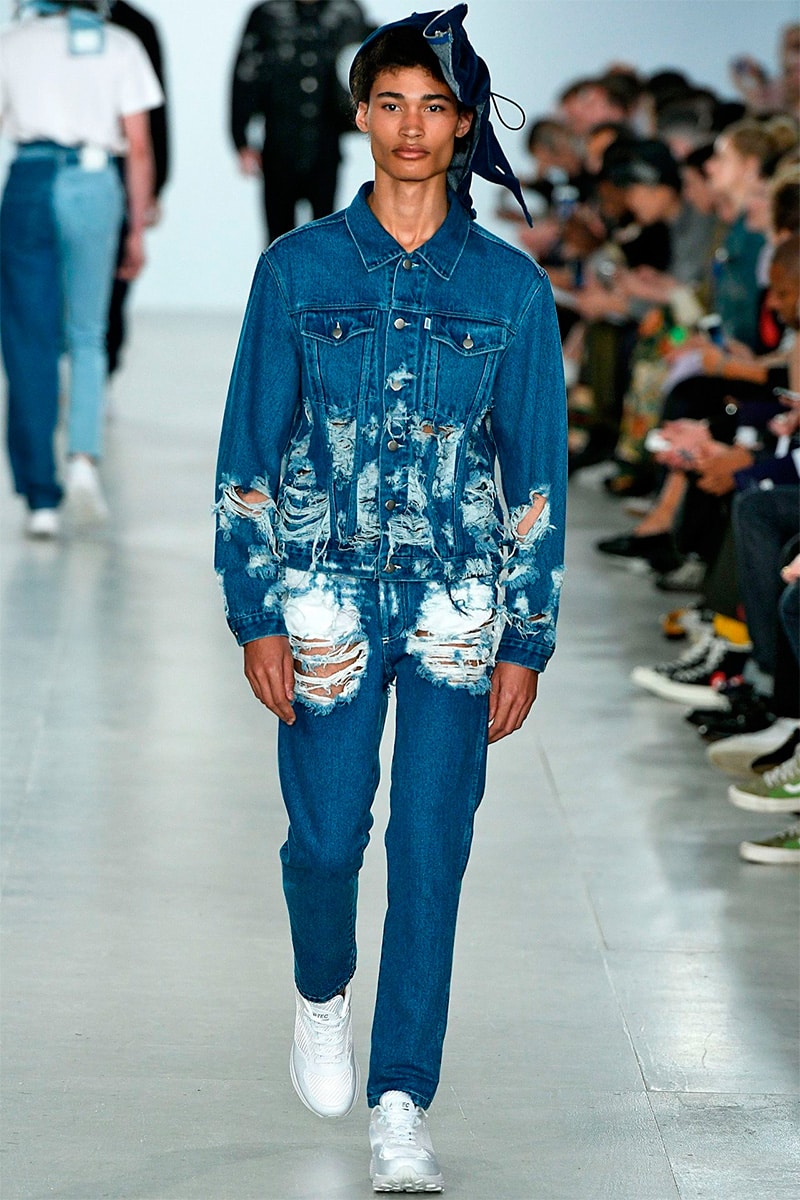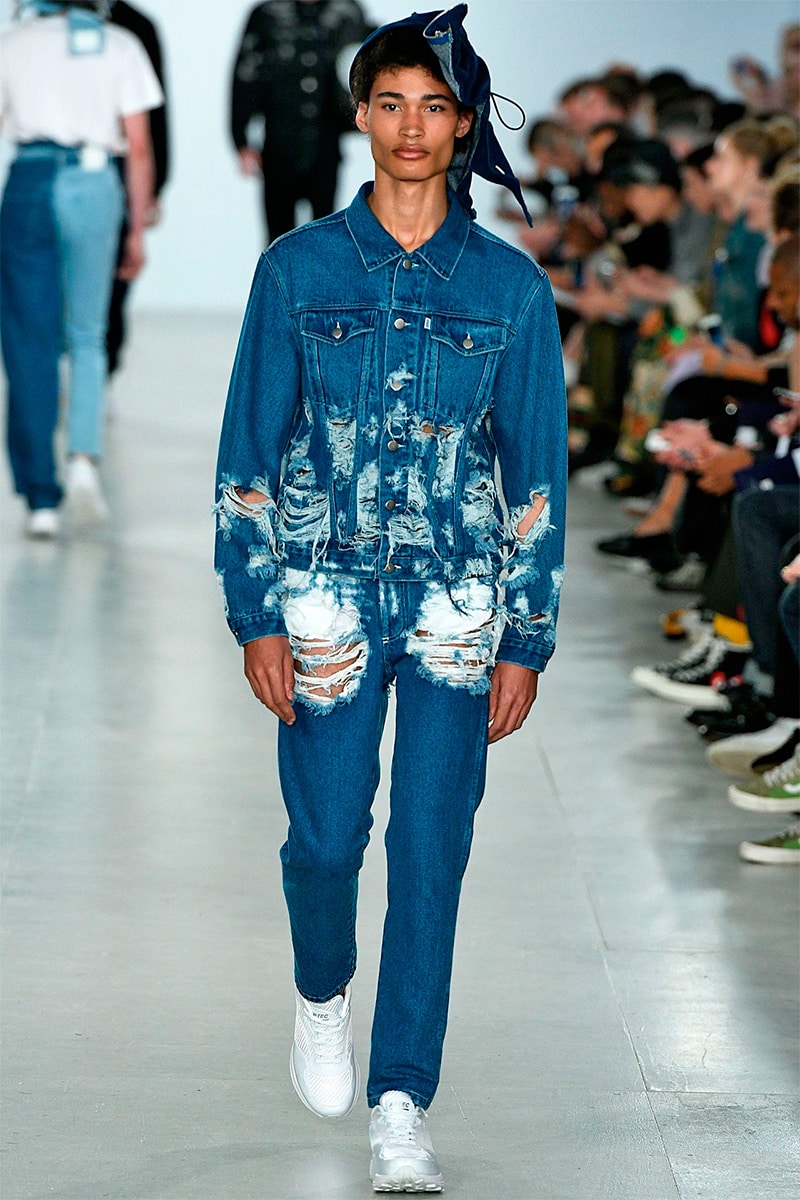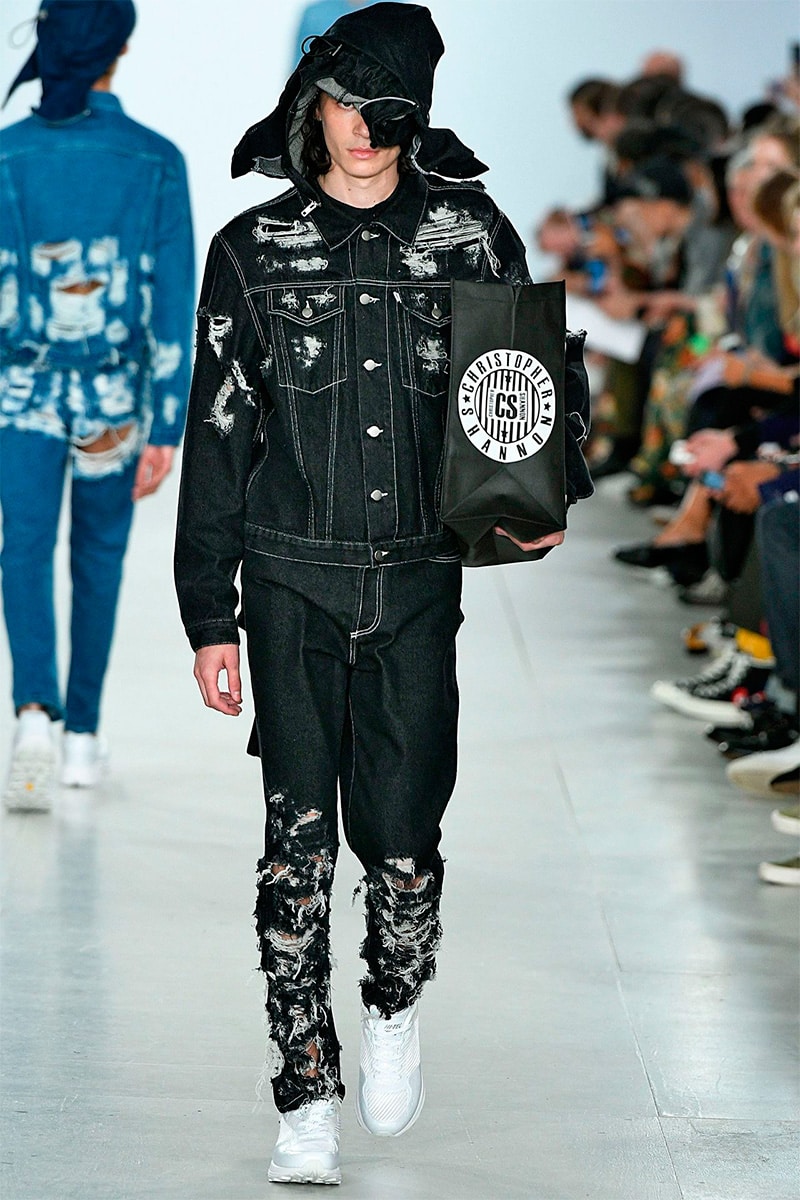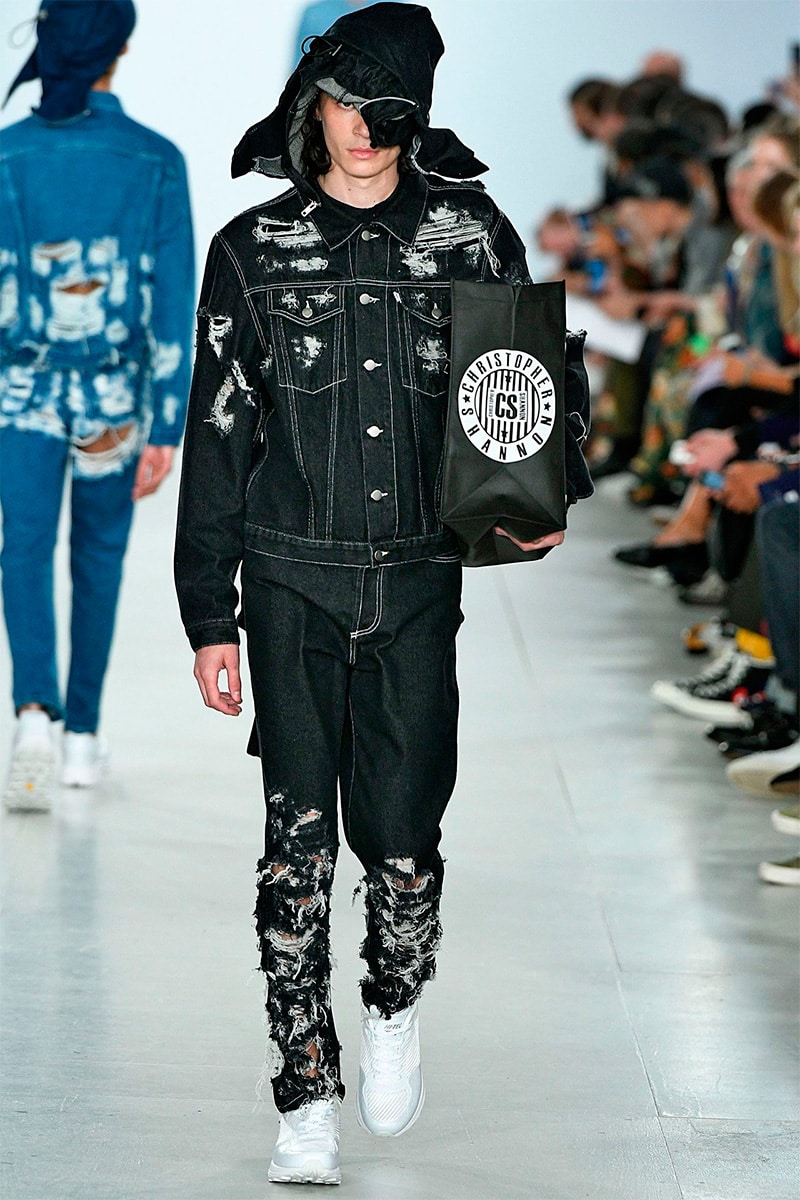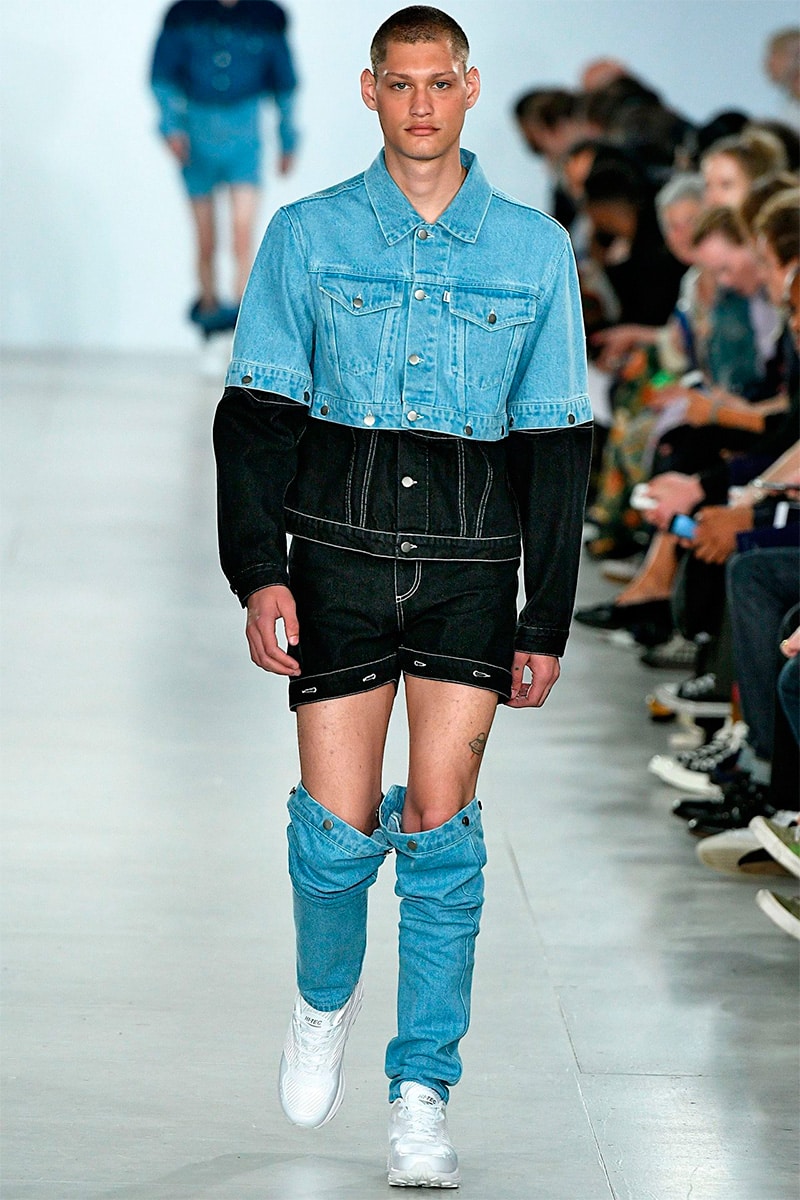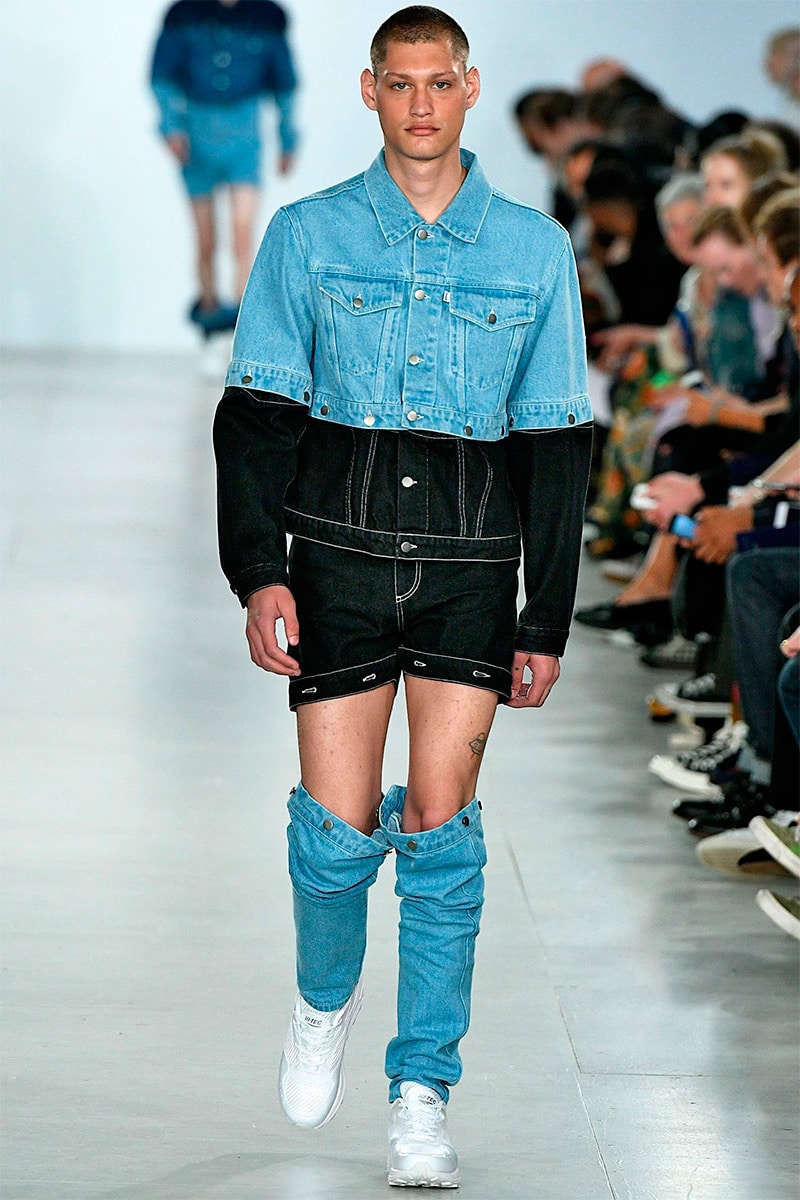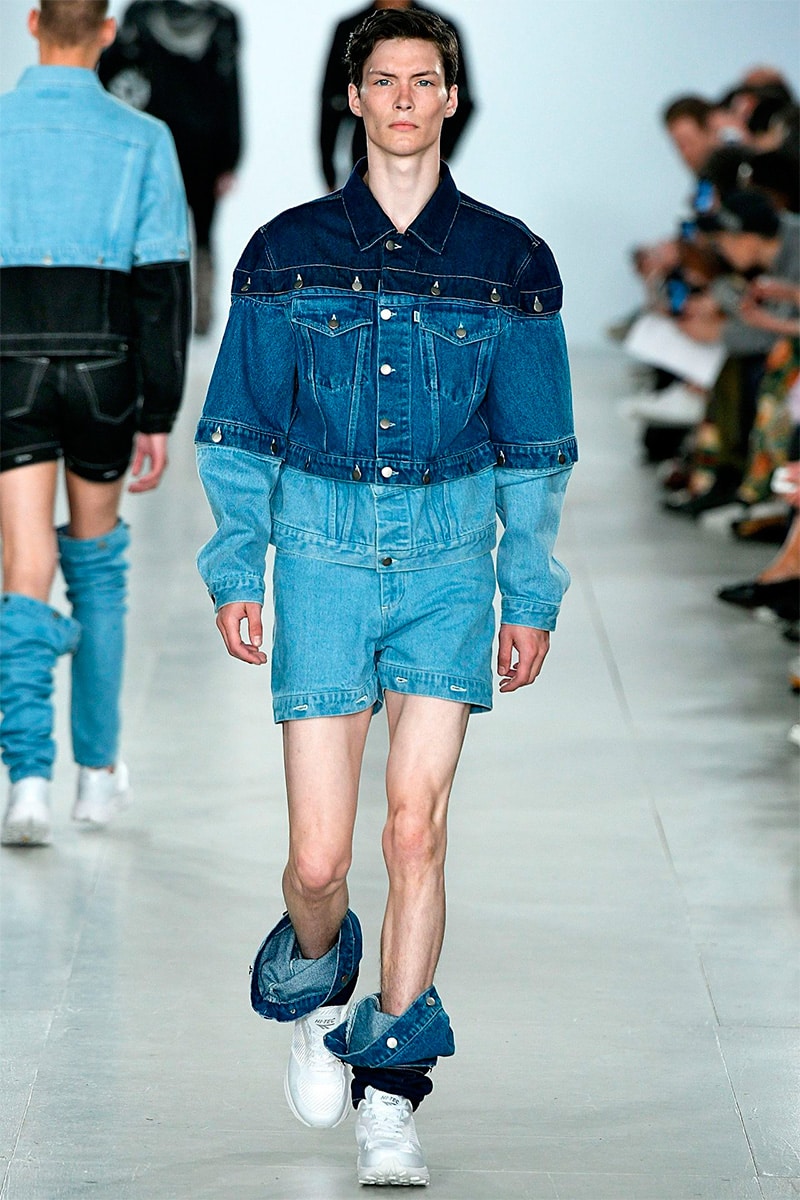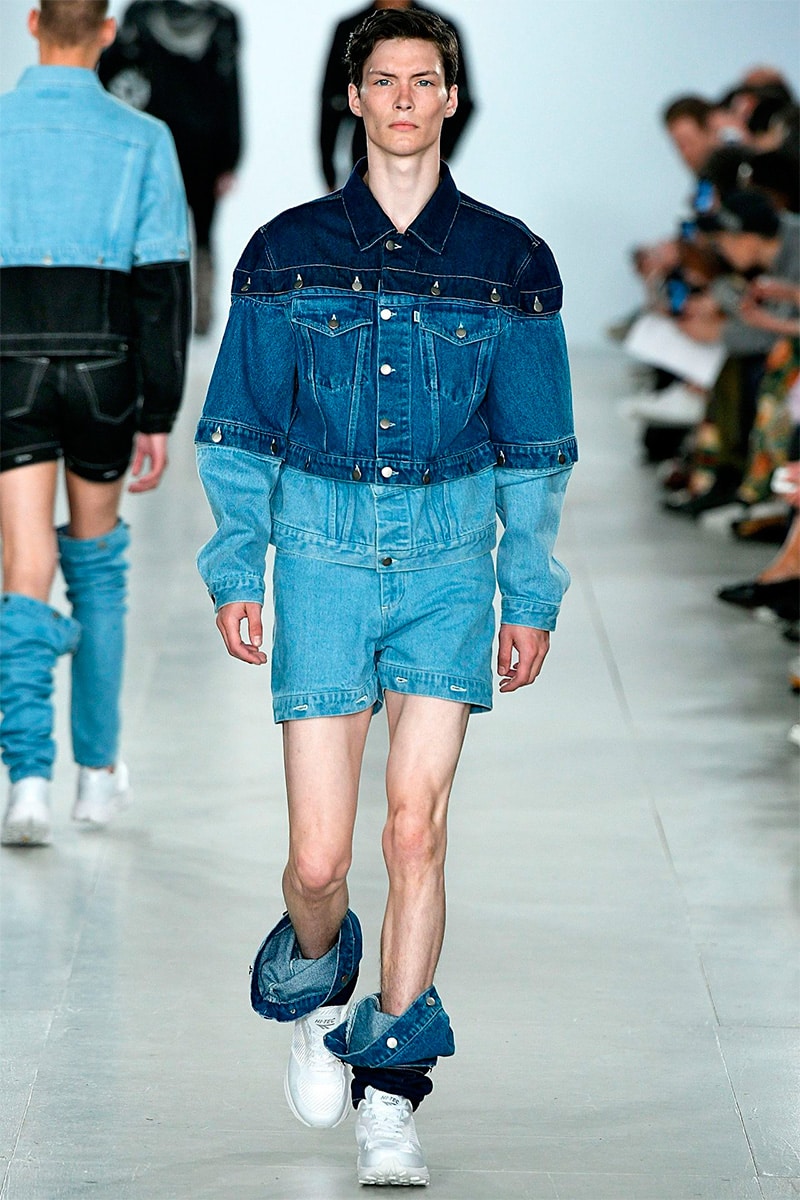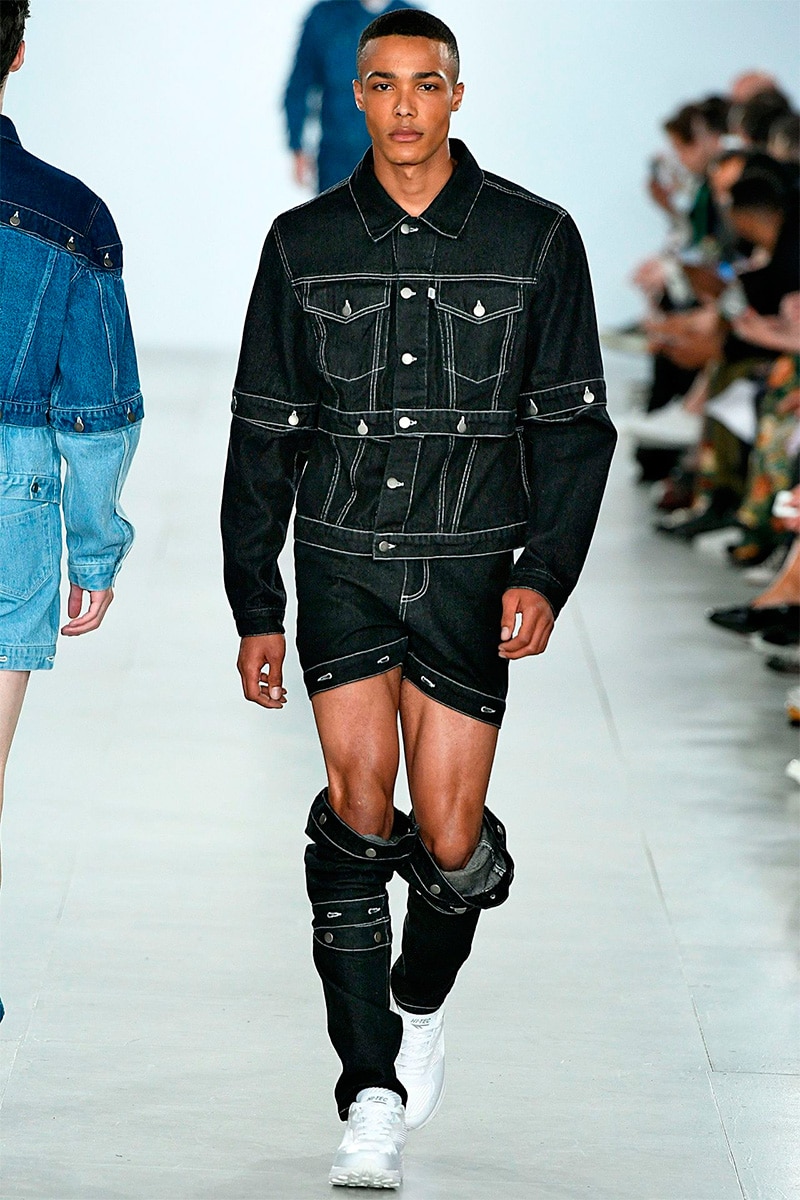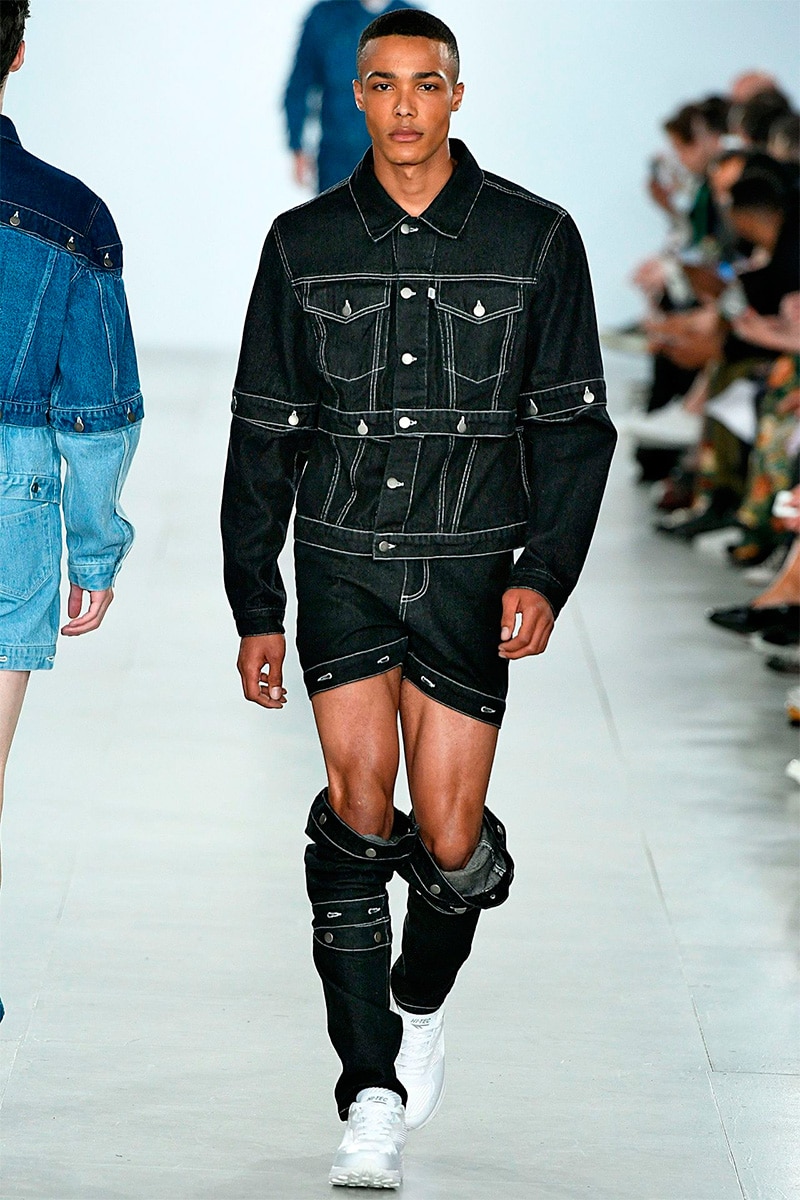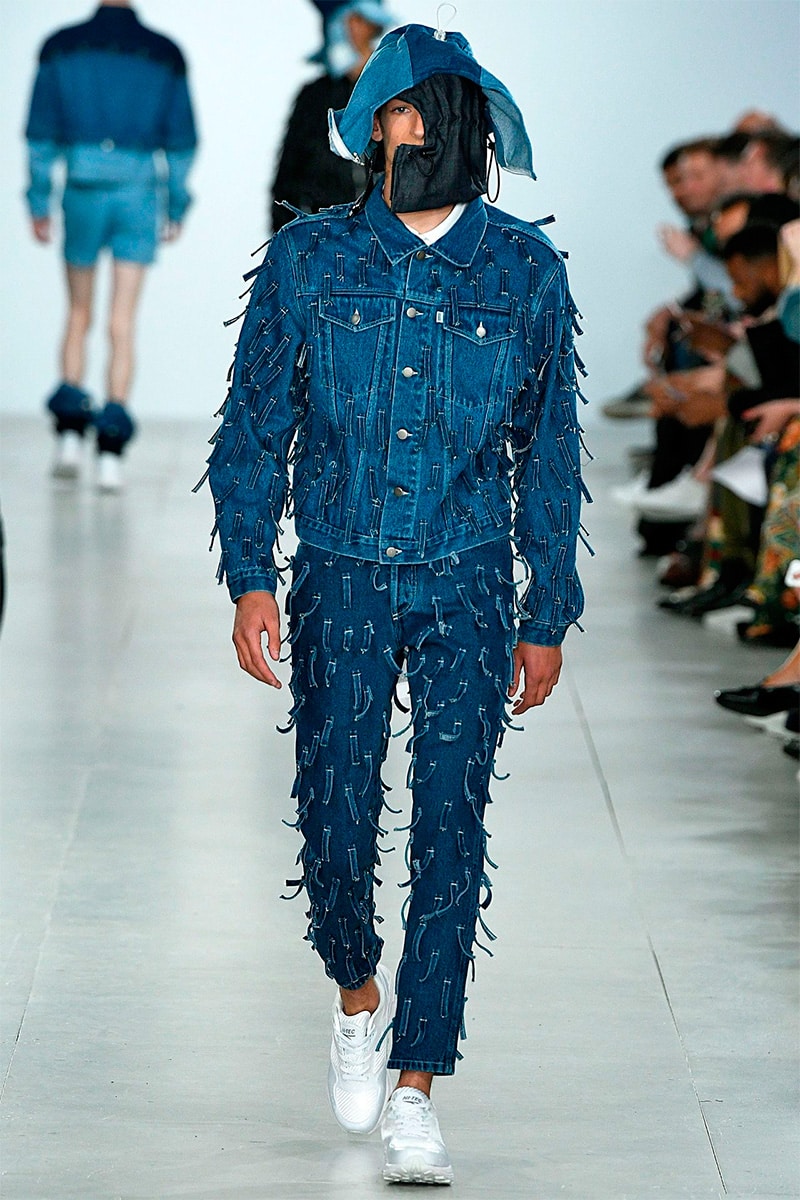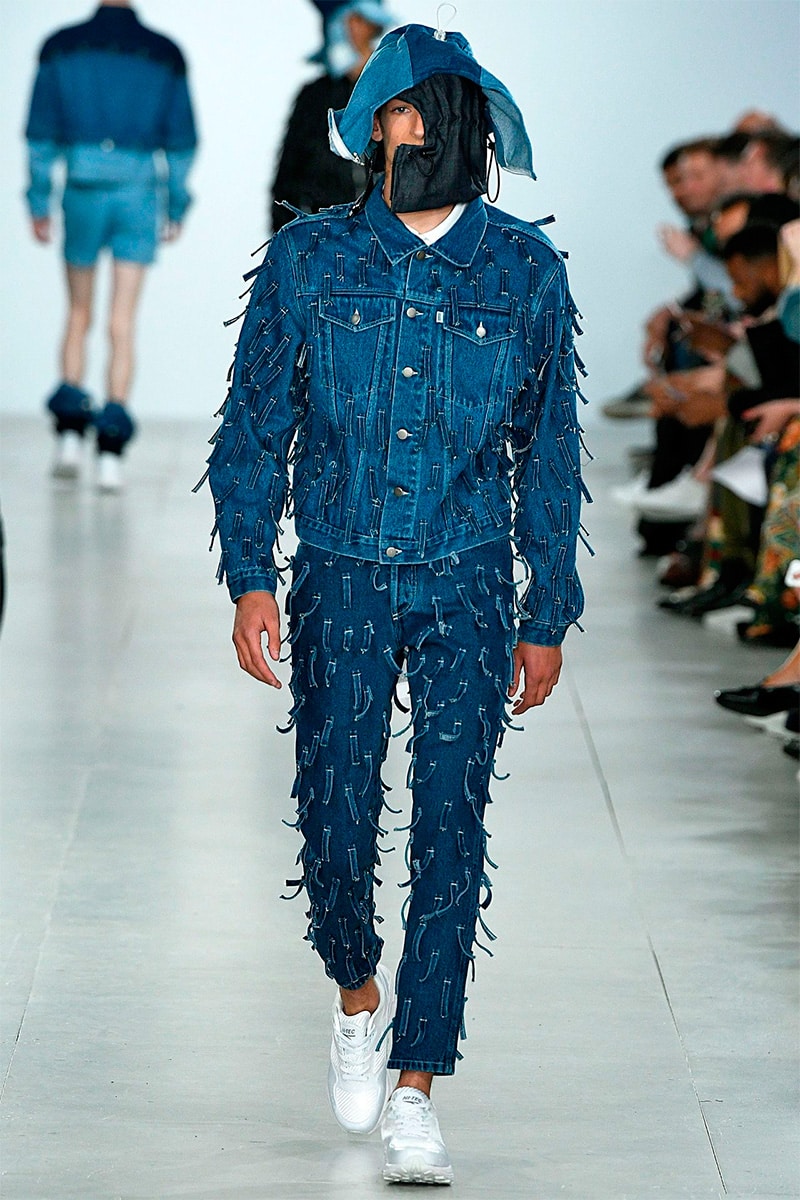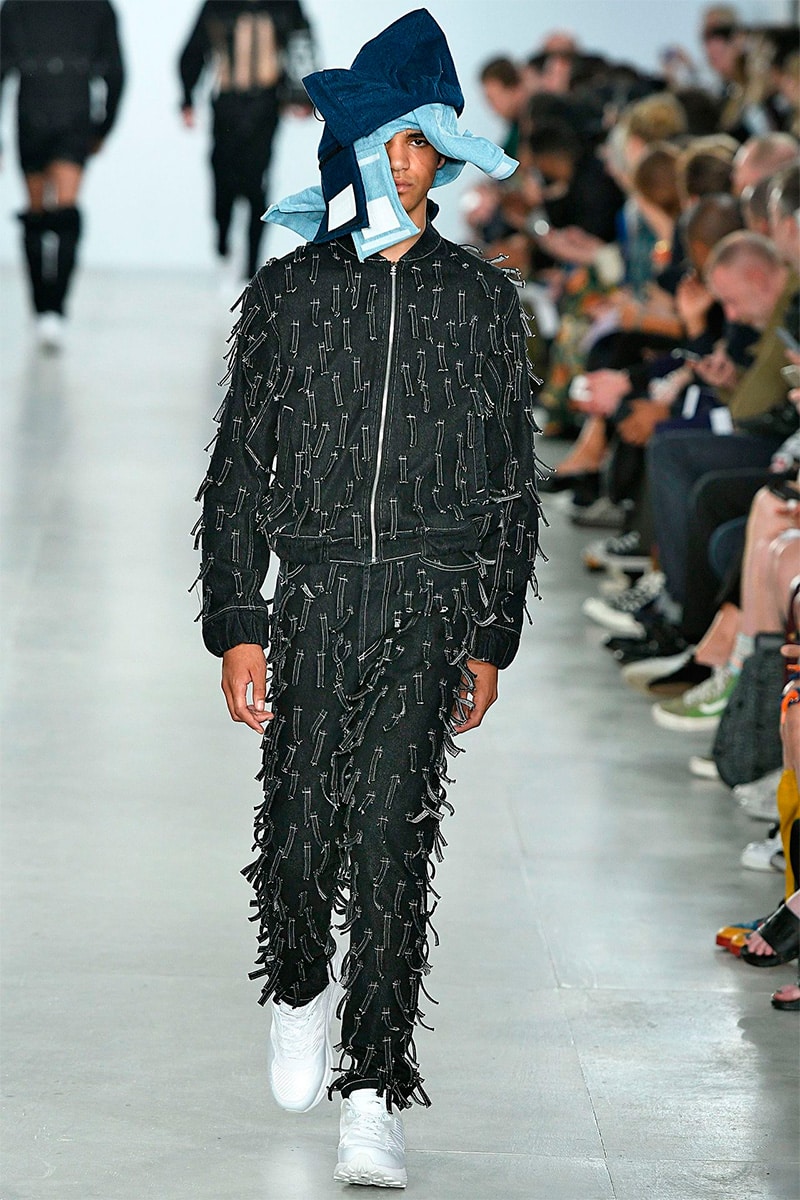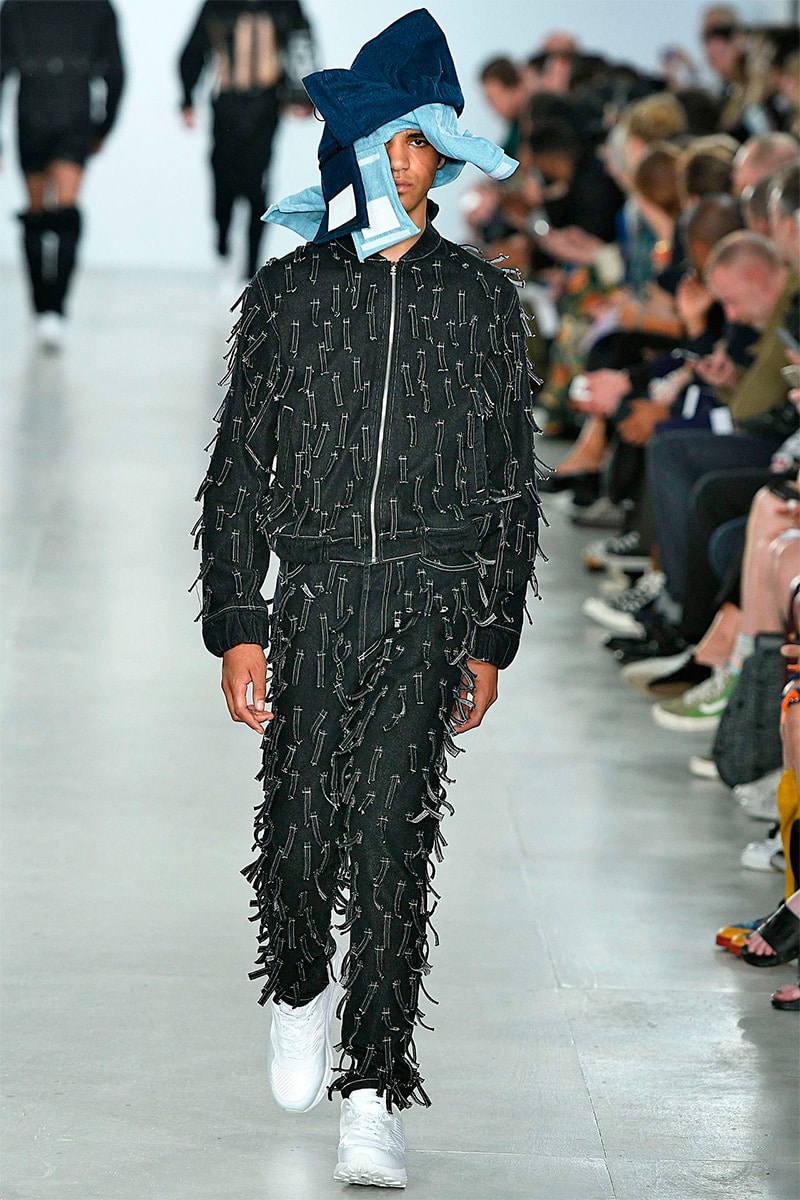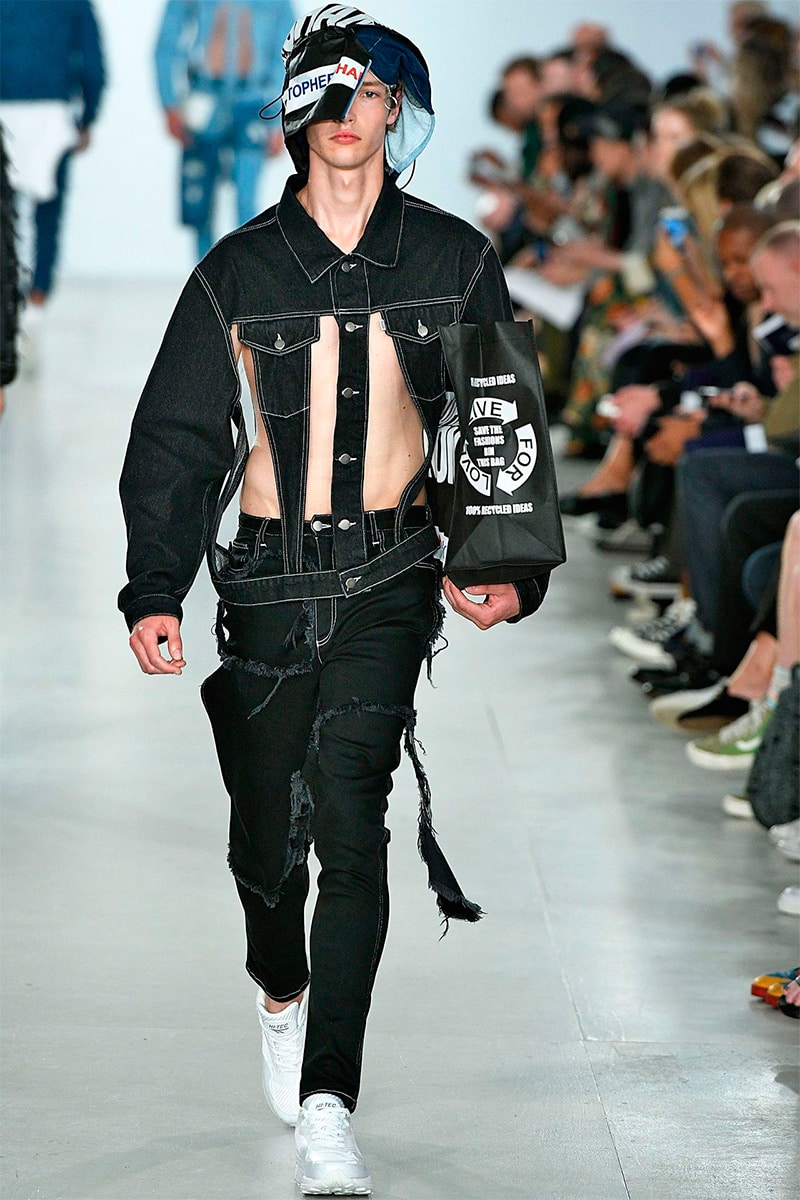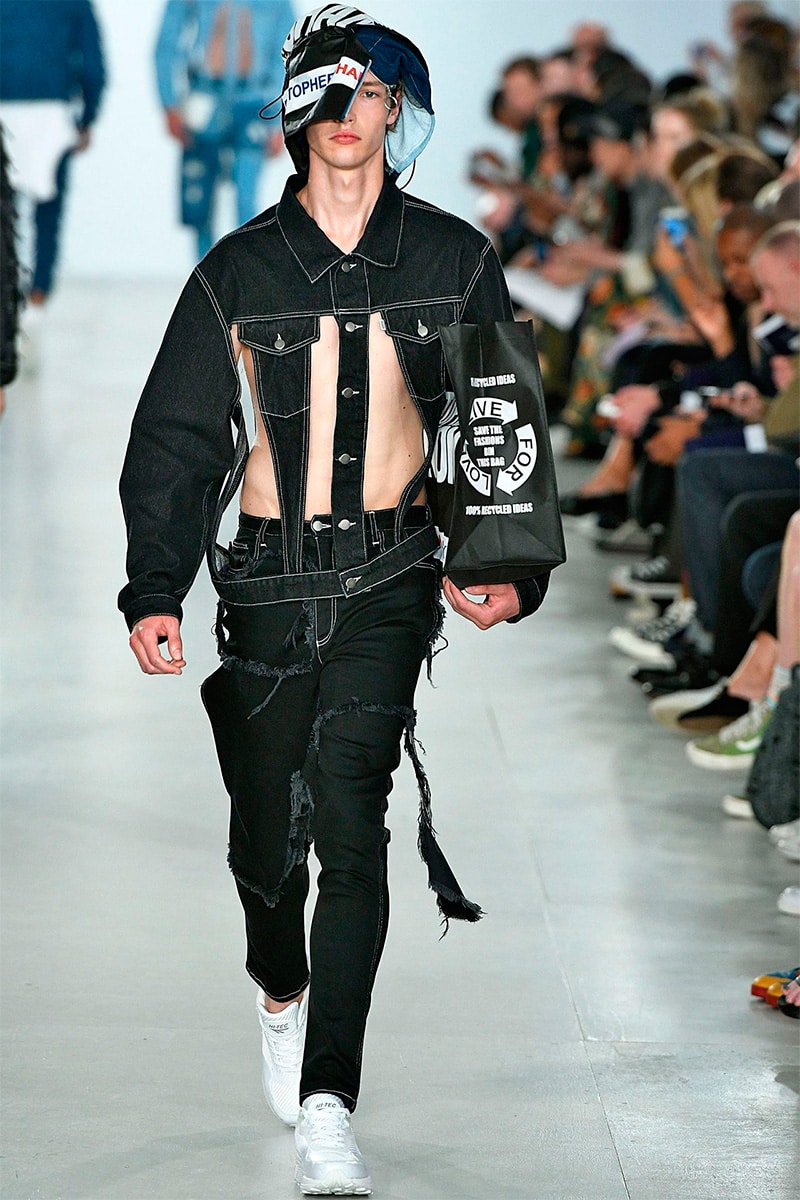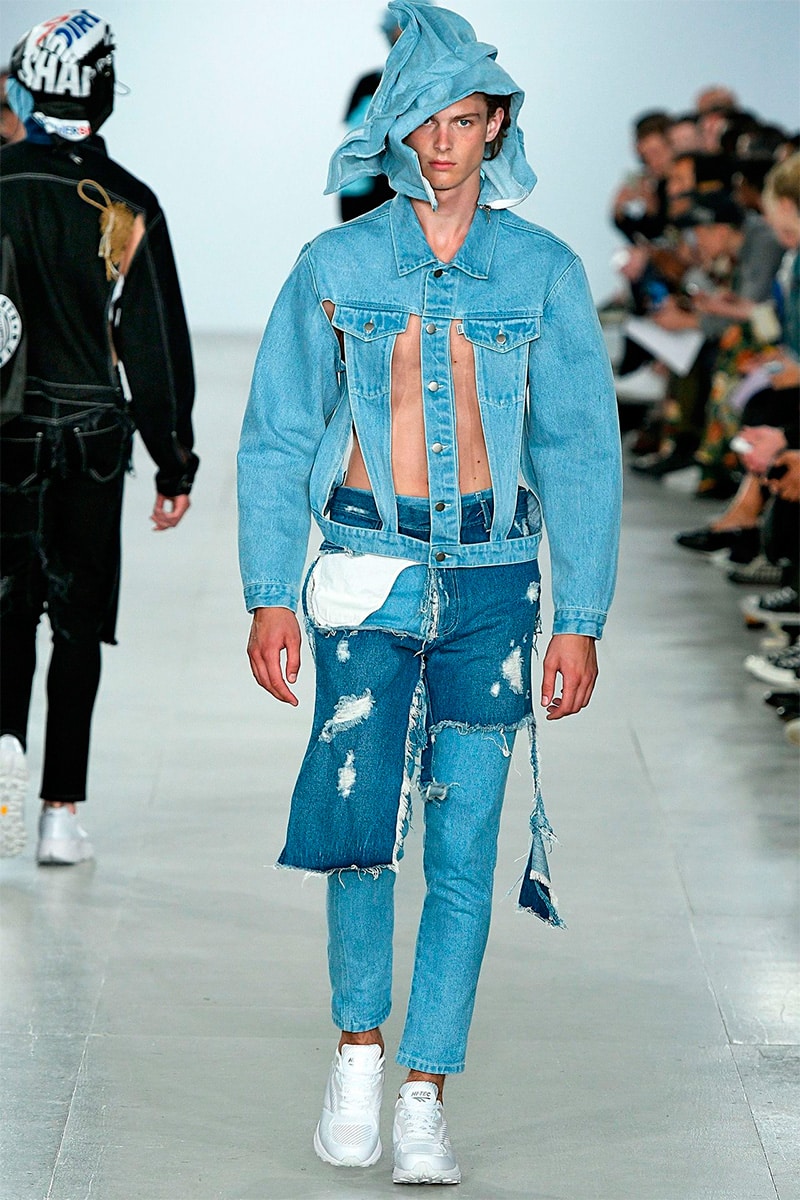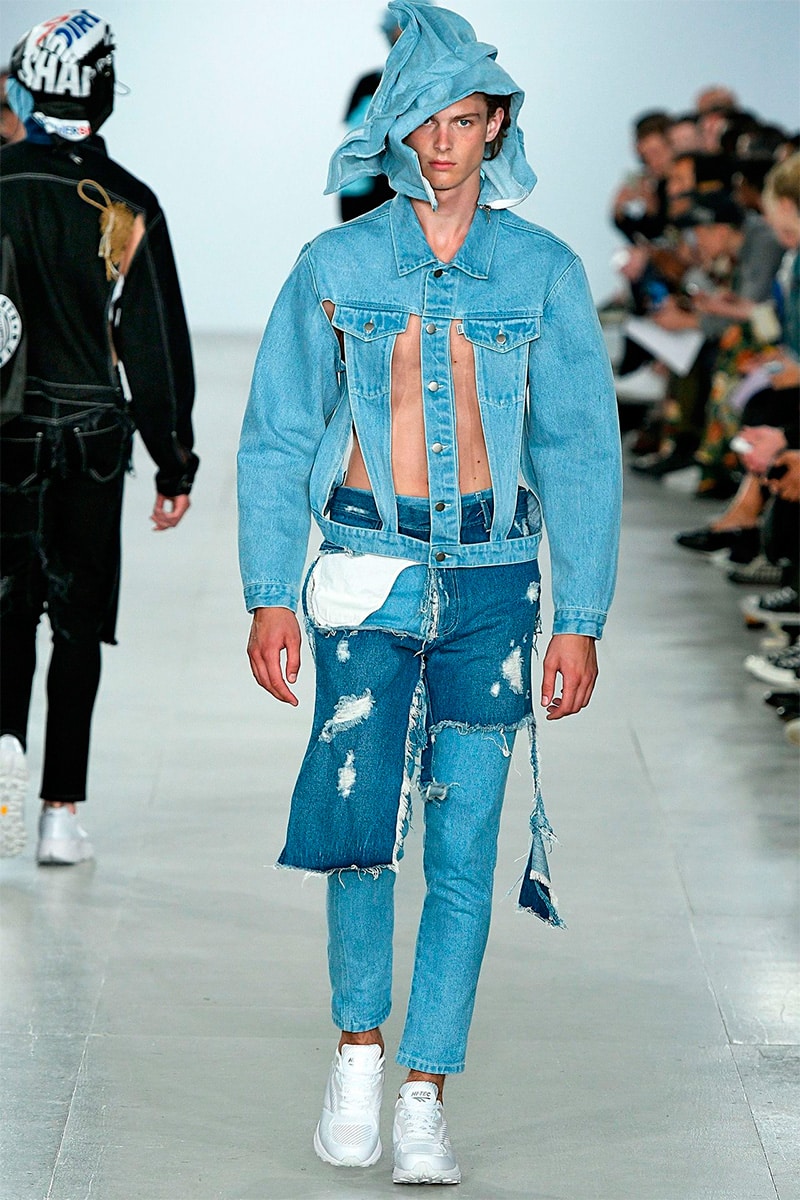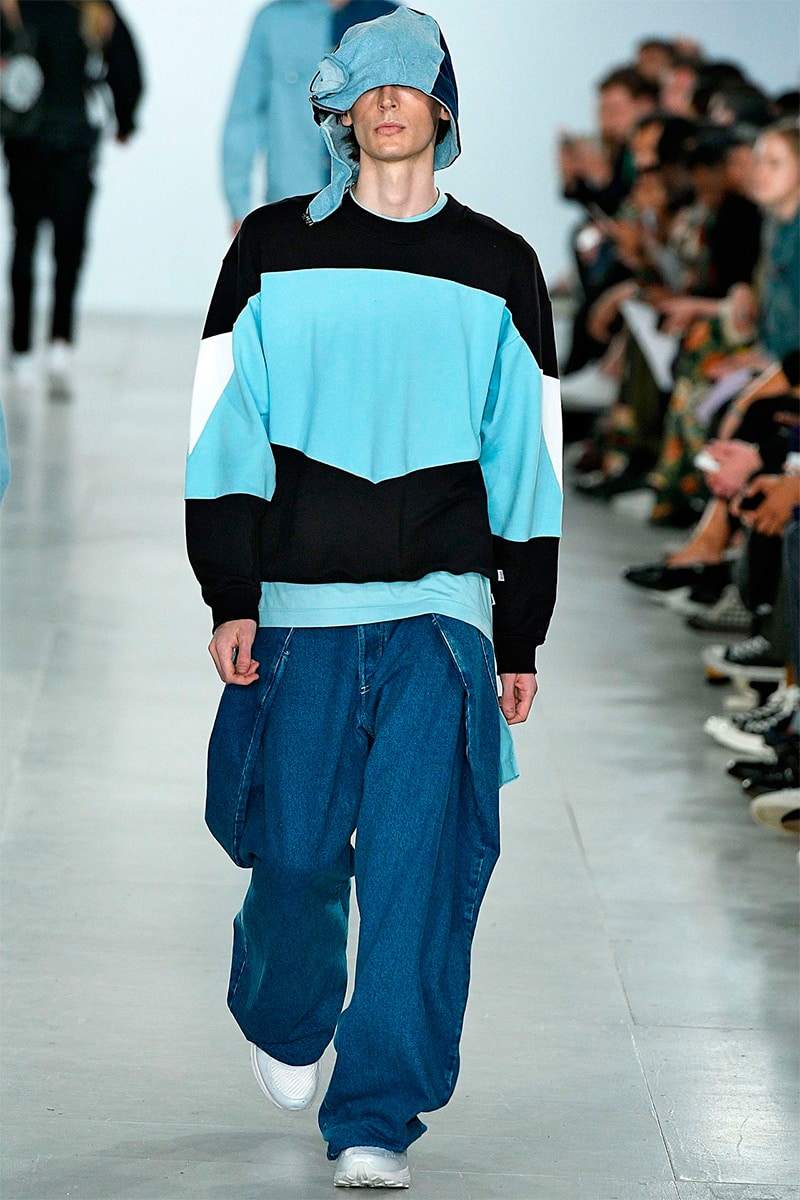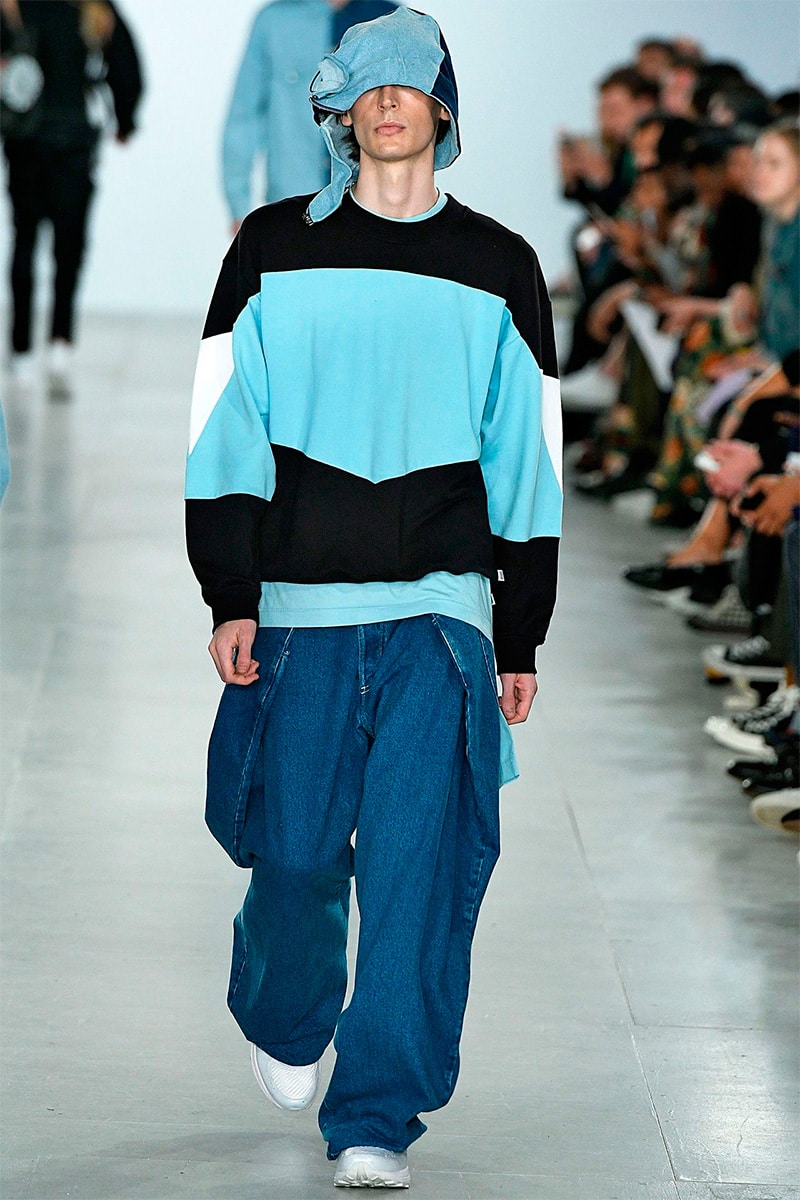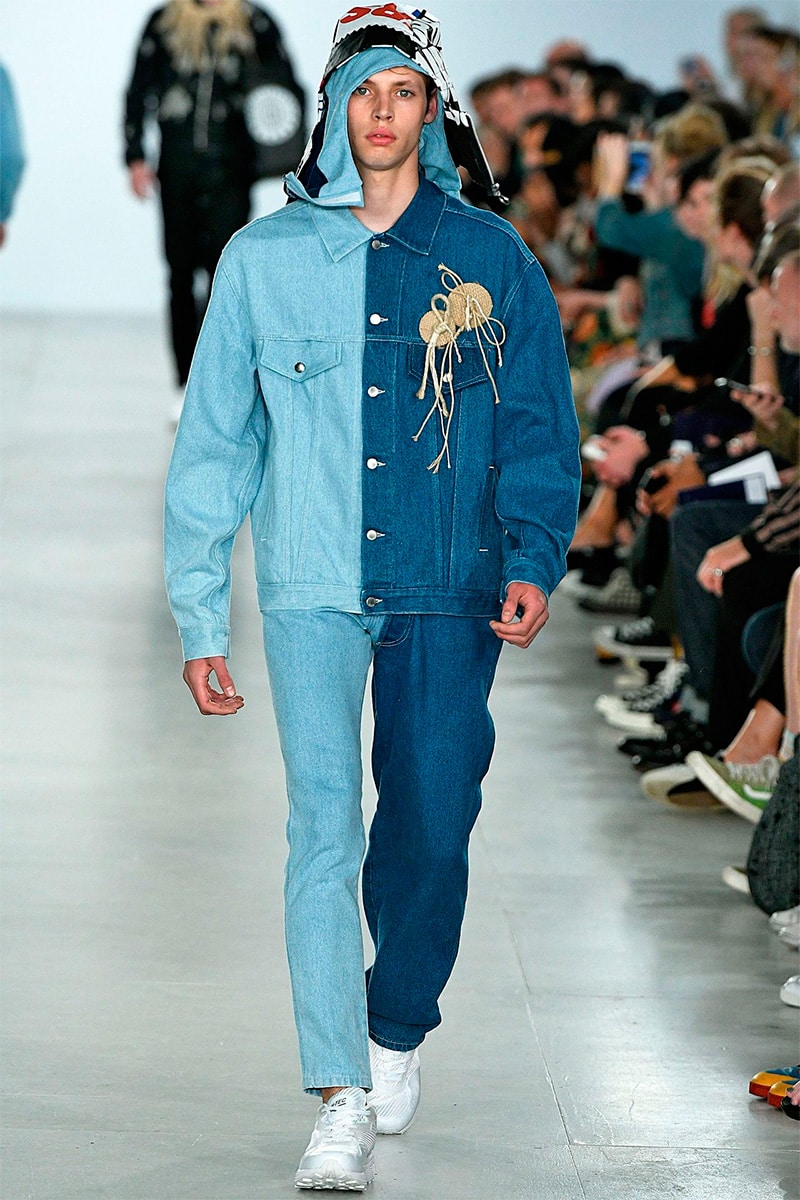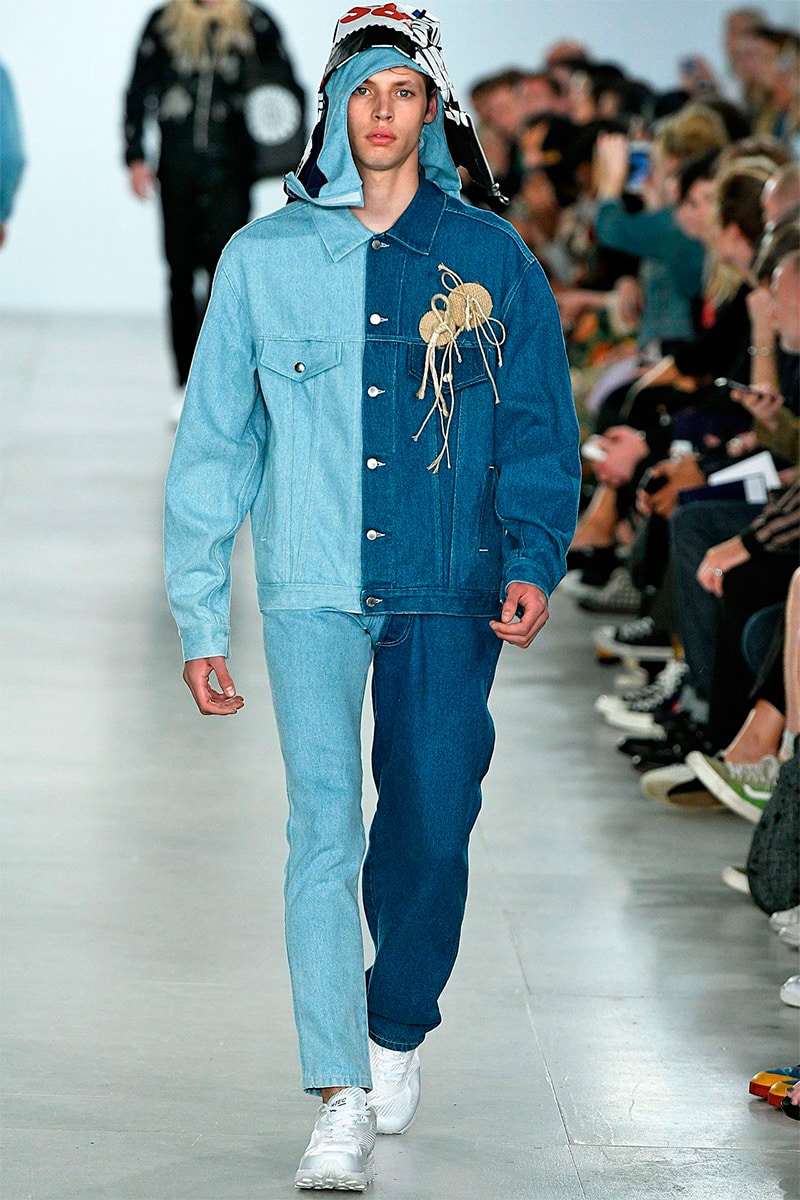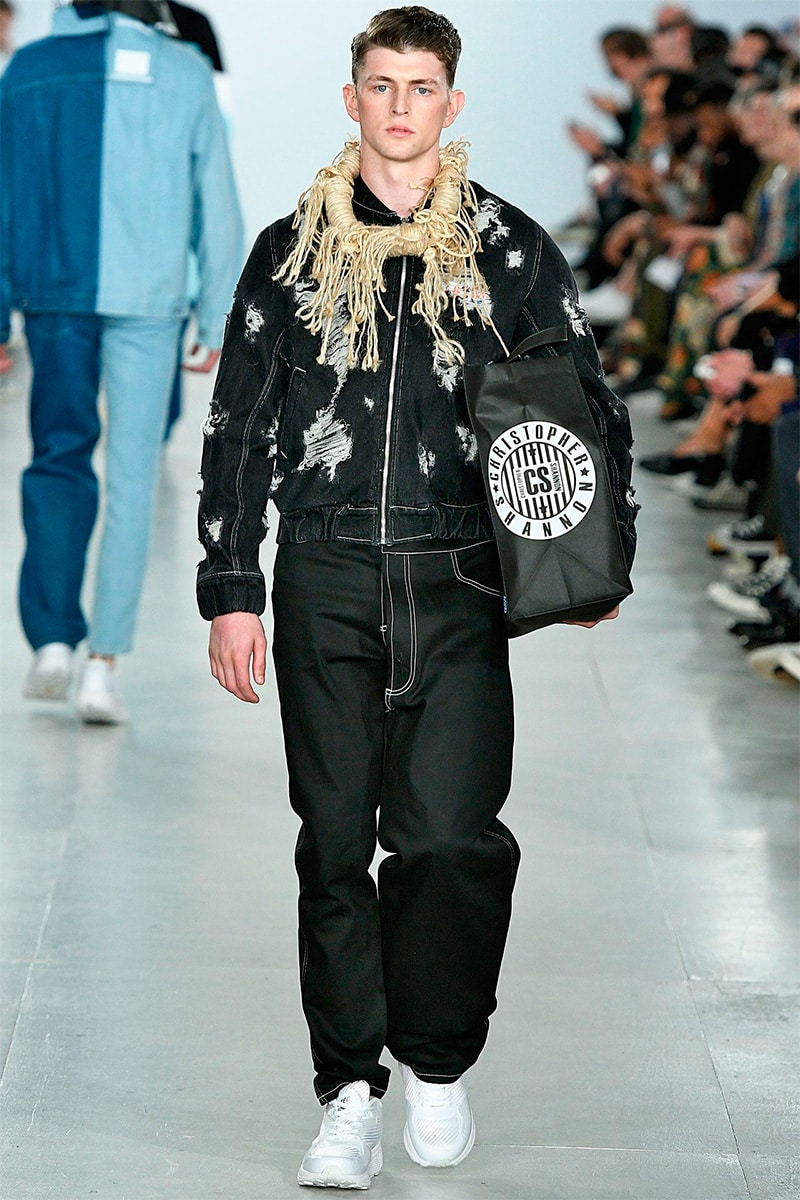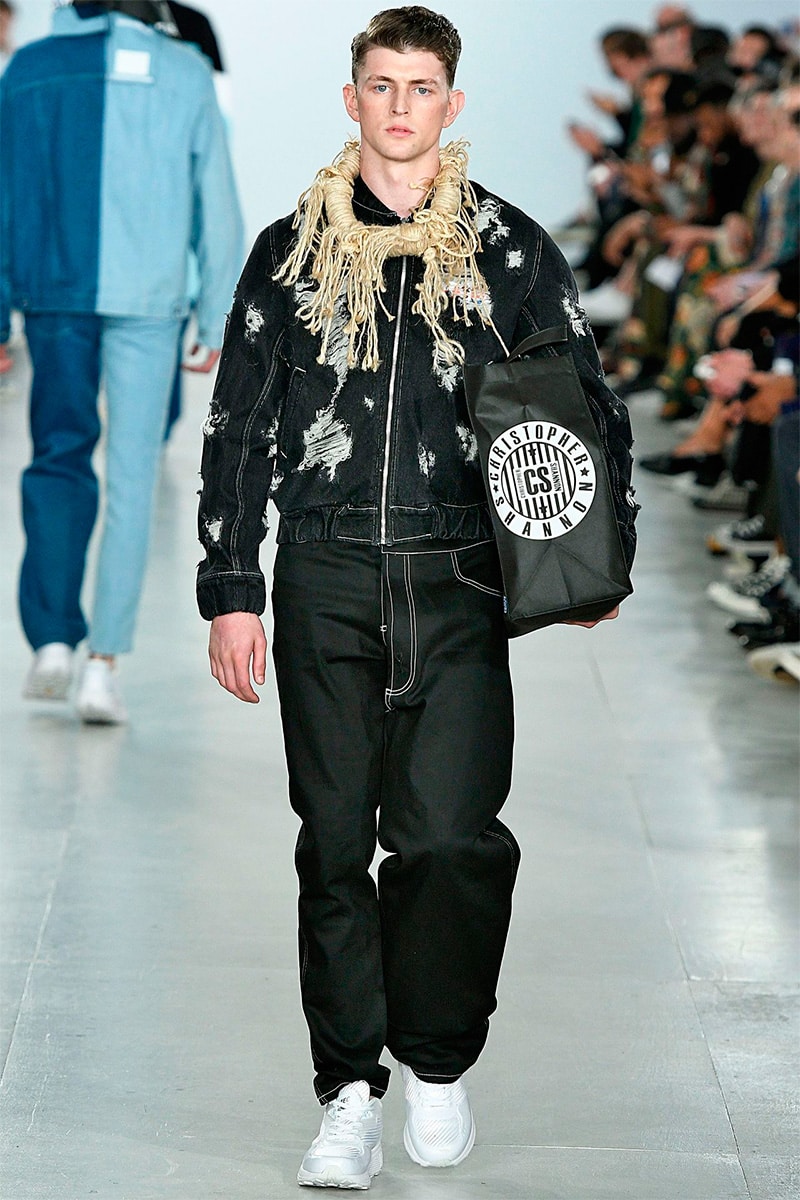 Christopher Shannon
returns to the runway at LCM this season with a new attitude towards design. The "party is over" for Shannon and his love affair with technical fabrics as we see his Spring Summer '17 collection made up of denims and cotton and a focus on fabrication and the design itself.
Sportswear runs predominantly through the show but starts out in the form of denim panelled track suits, following last season's lead. The second section of the collection sees Michael Morgan of Wilhelmina Models wearing a sweater with a "Haters Direct" logo, mimicking the UK sports mega-retailer, Sports Direct's, branding.The looks that follow feature "Lovers Direct" and the extra large carrier bags that Sports Direct are known for pushing on you for a £1 charge. The playful quip has a more serious undertone from Shannon, clearly pointing out how vast the generic sportswear industry has become.
Shannon's footwear collaboration with sportswear brand Hi-Tec takes the form of bright white mesh trainers inspired by the broken London bus stop glass that we see so often. Sculptural hats constructed of layered denim hoods are seen intermittently throughout the show, worn at awkward angles and half covering the models' faces. Additionally, Judy Blame has created some woven and twisted rope badges and neck pieces, giving a nod to Robert Mapplethorpe and Blame's work together in the 1980s.