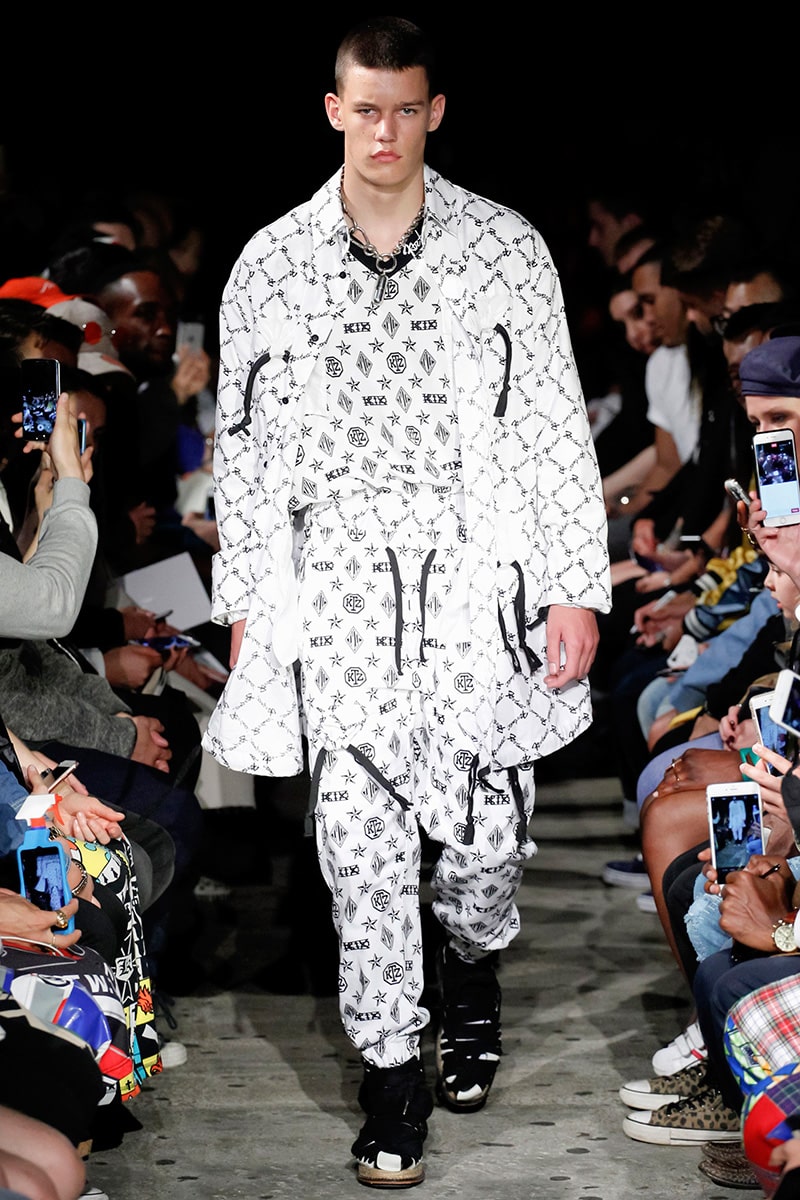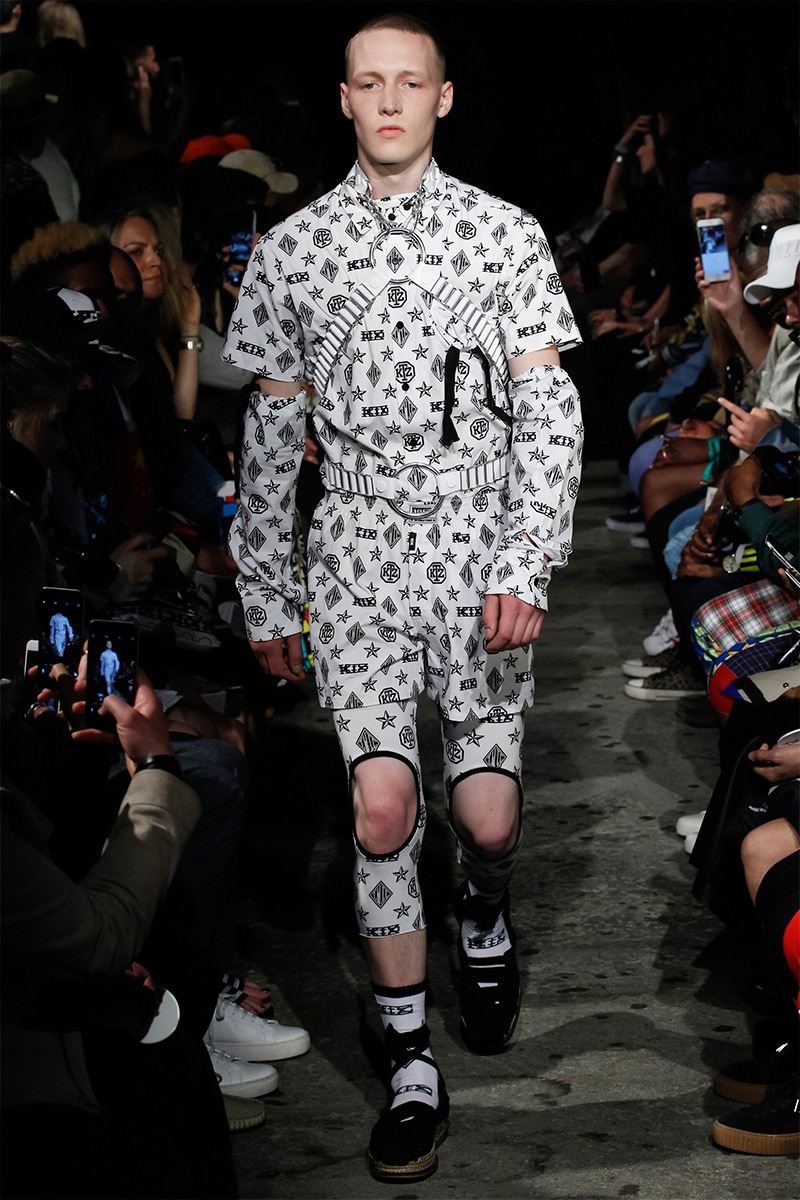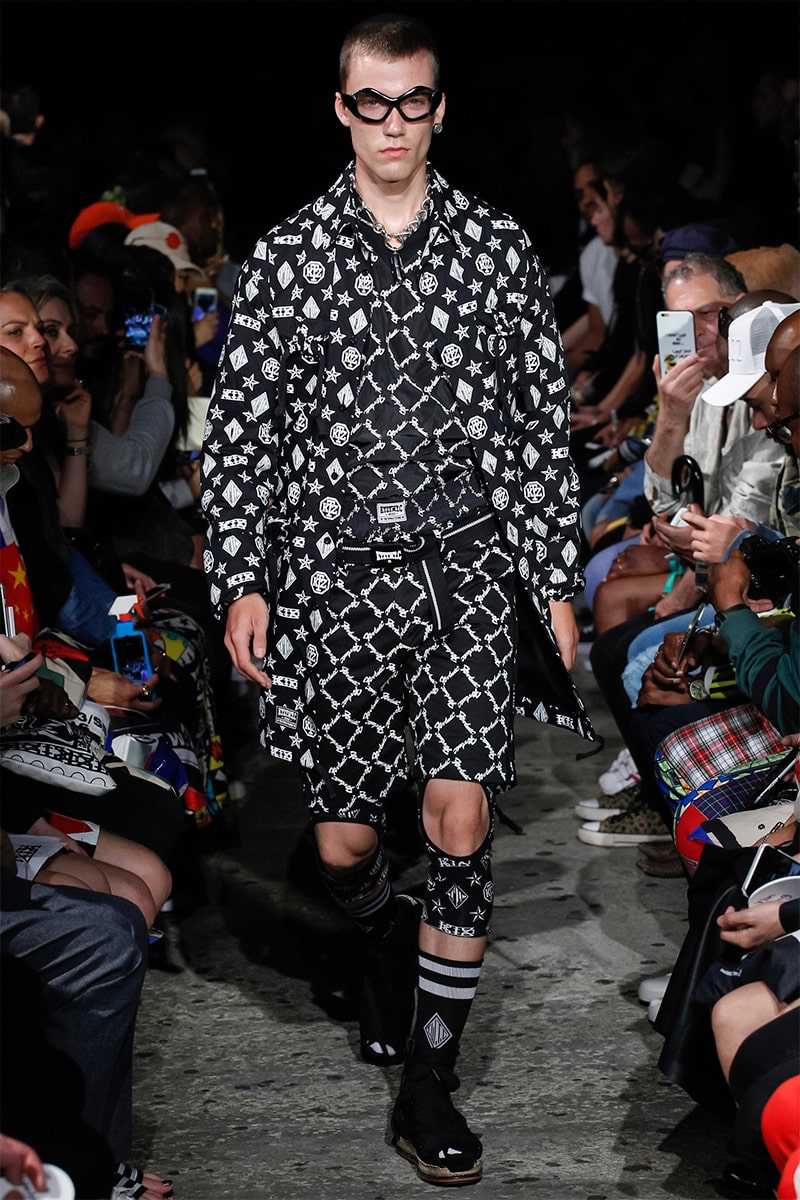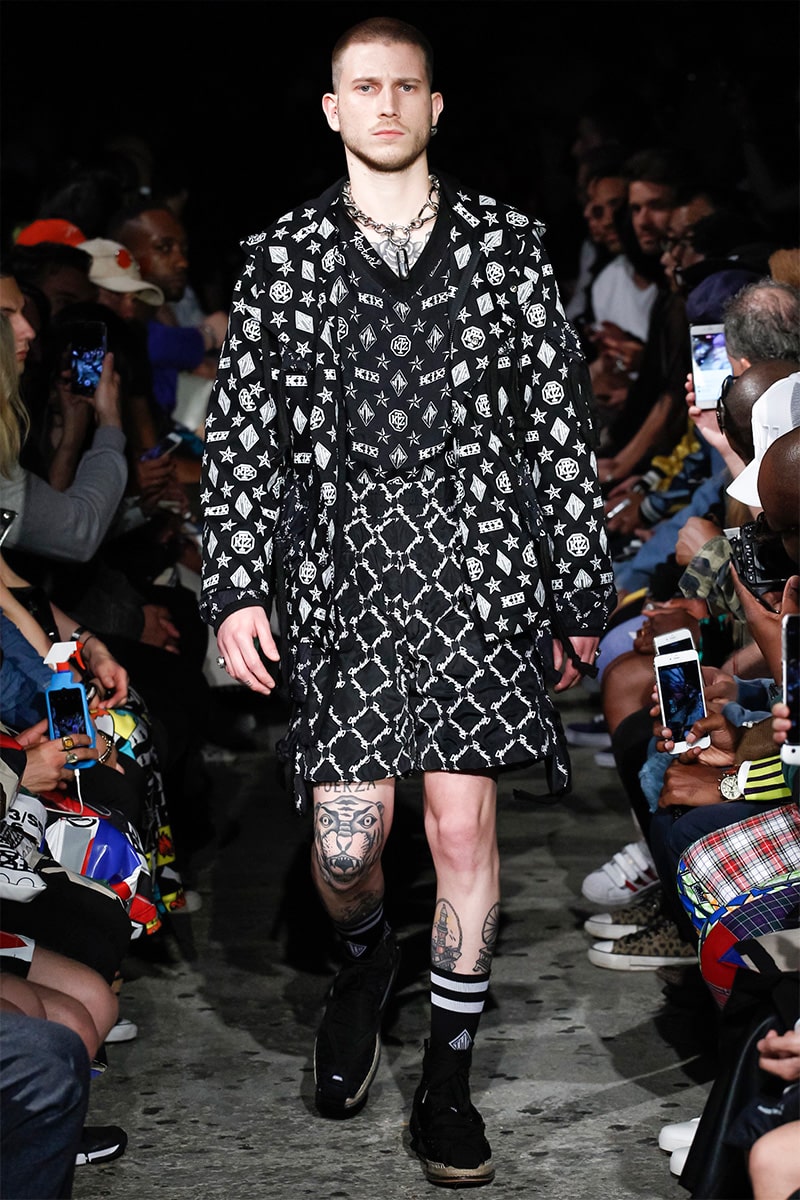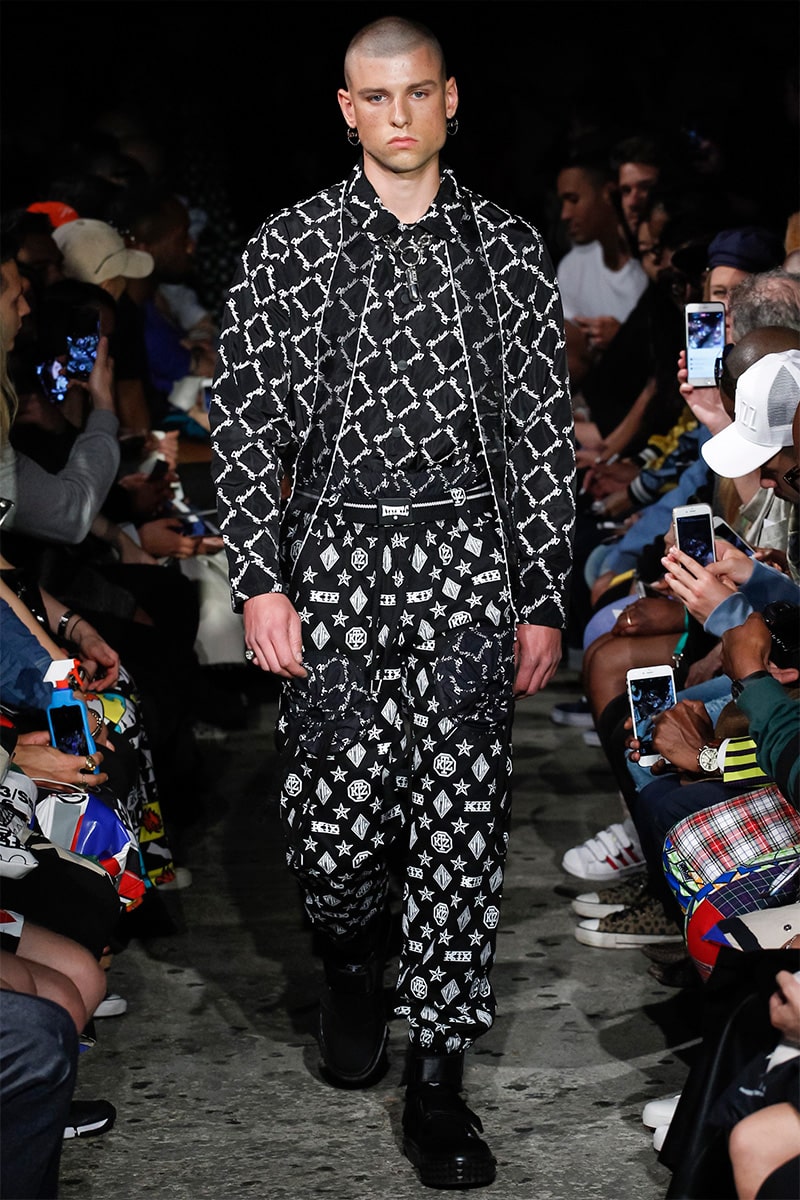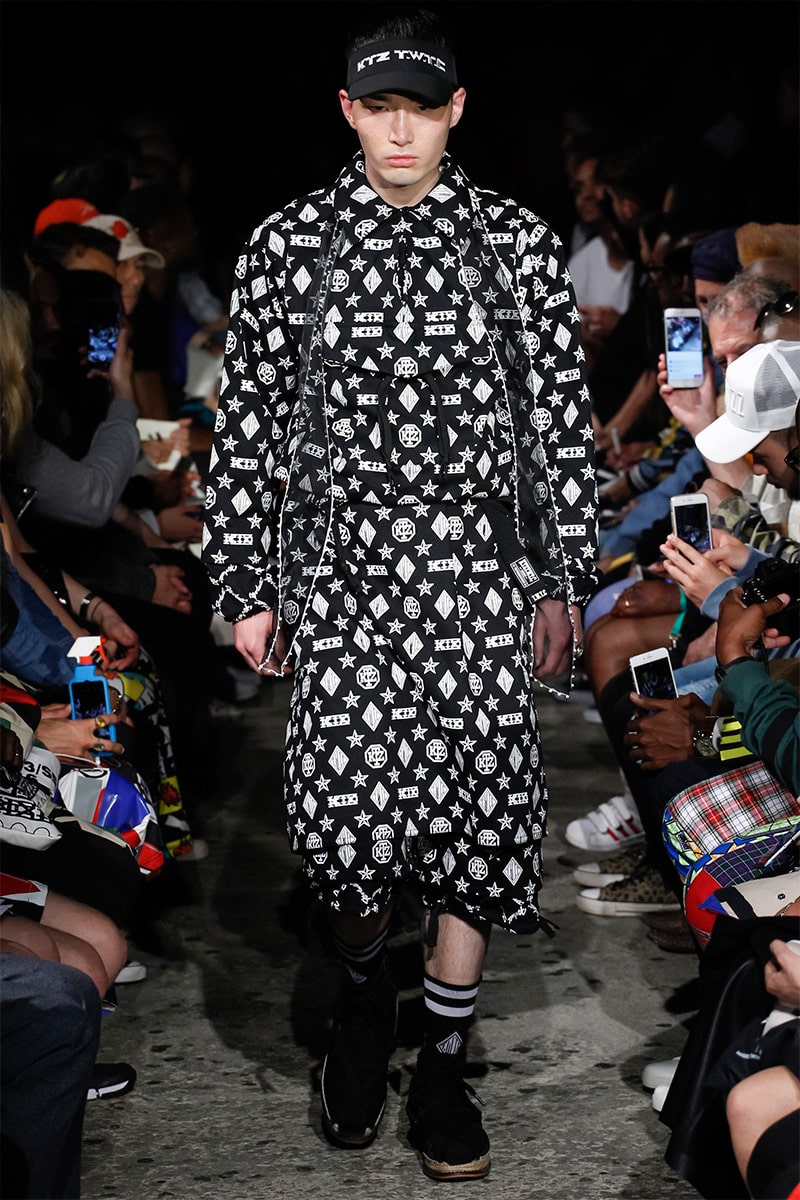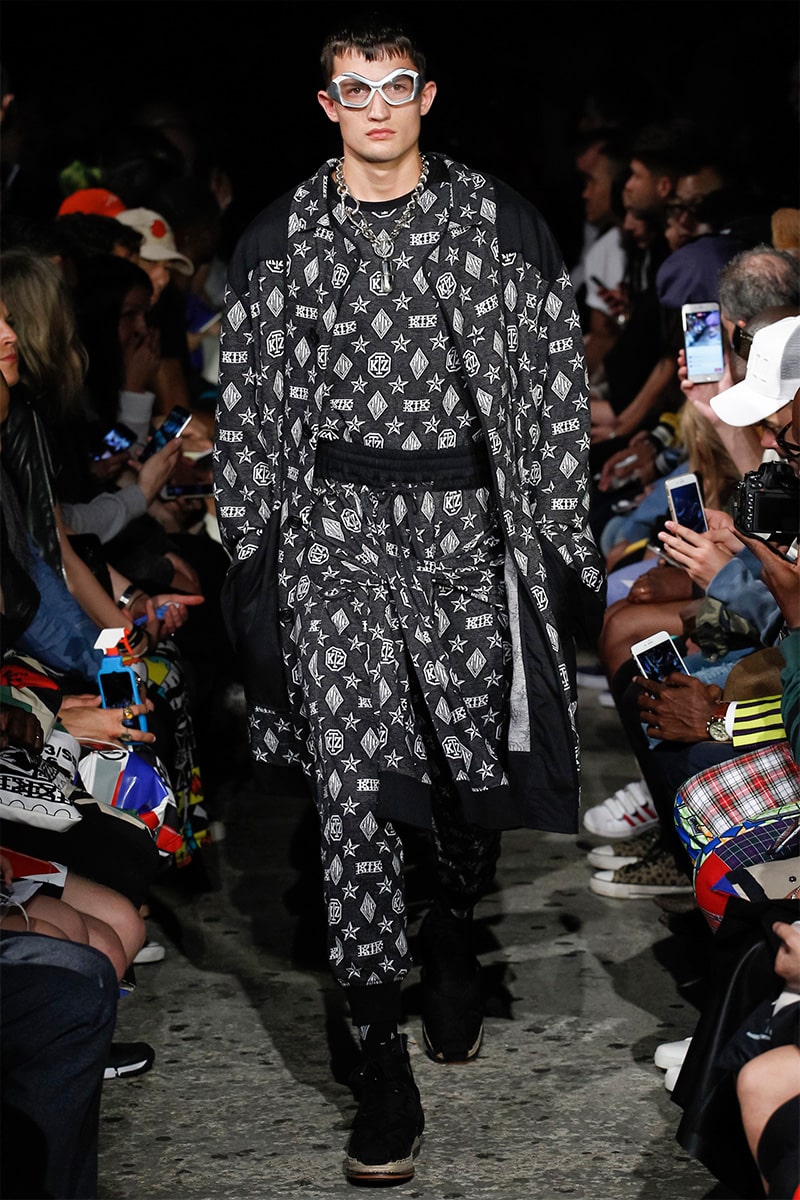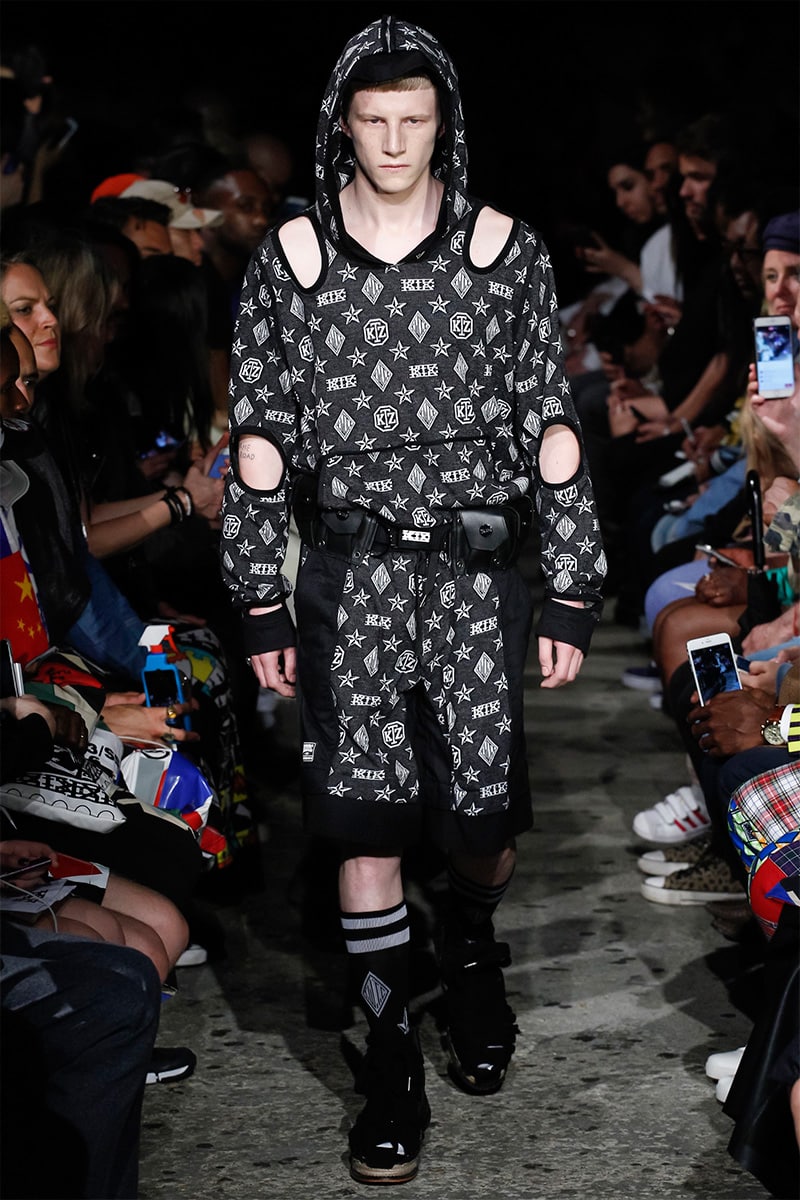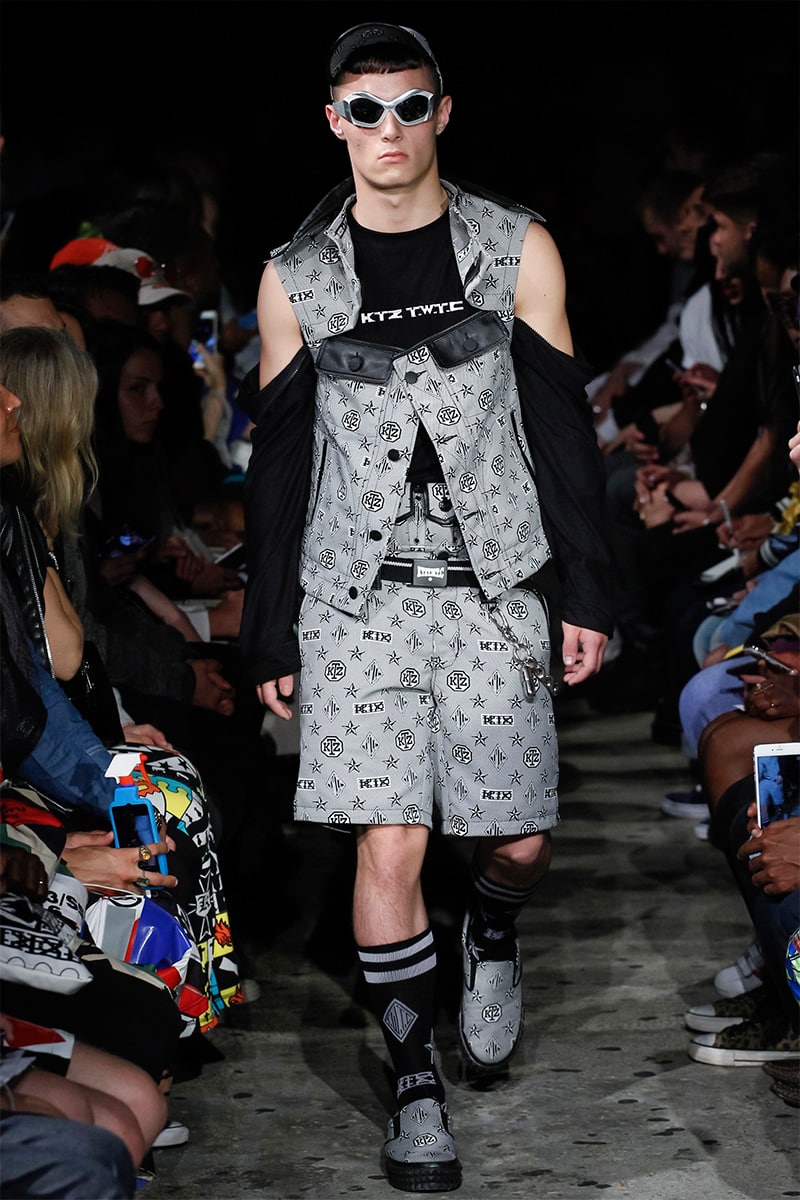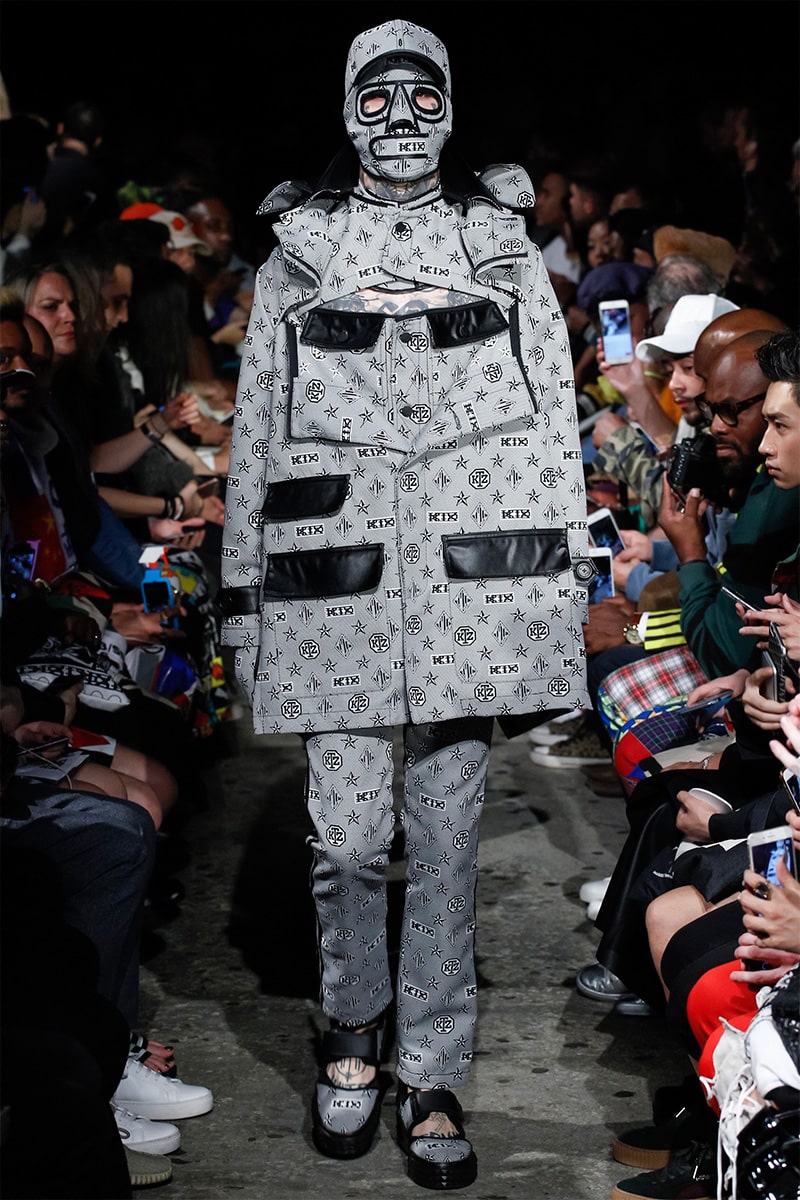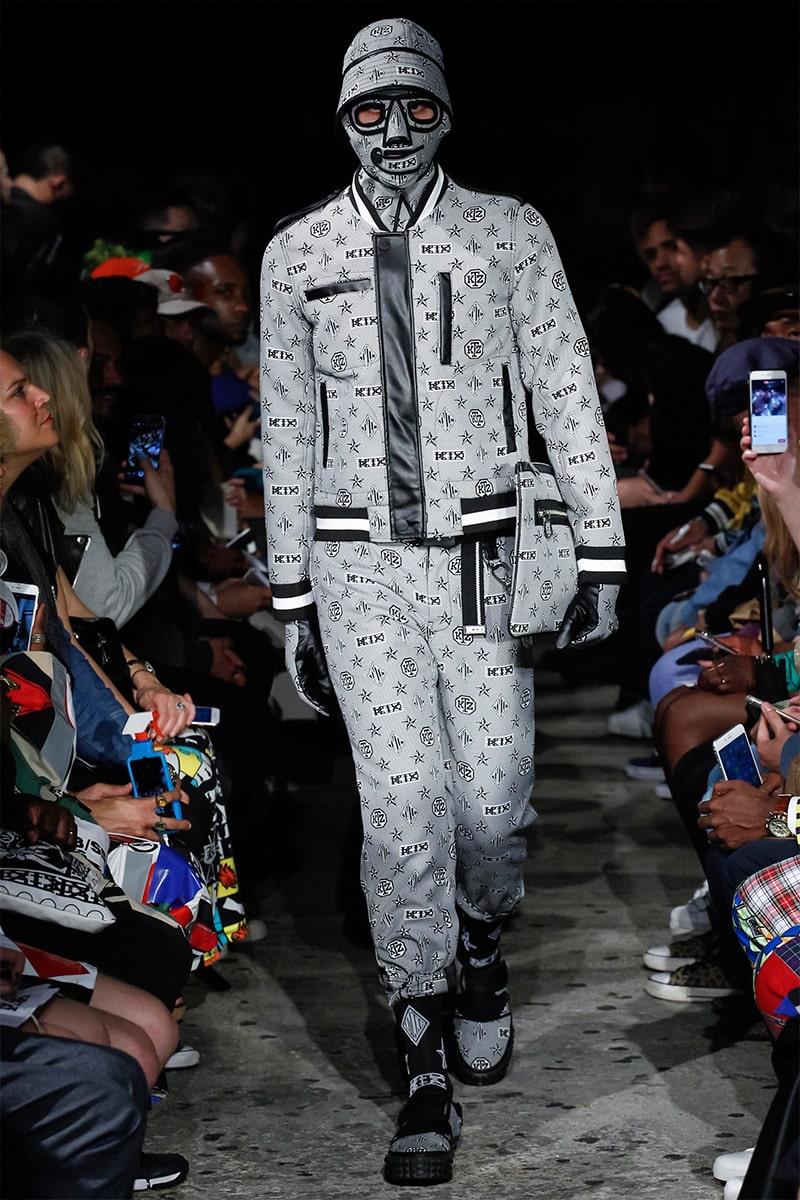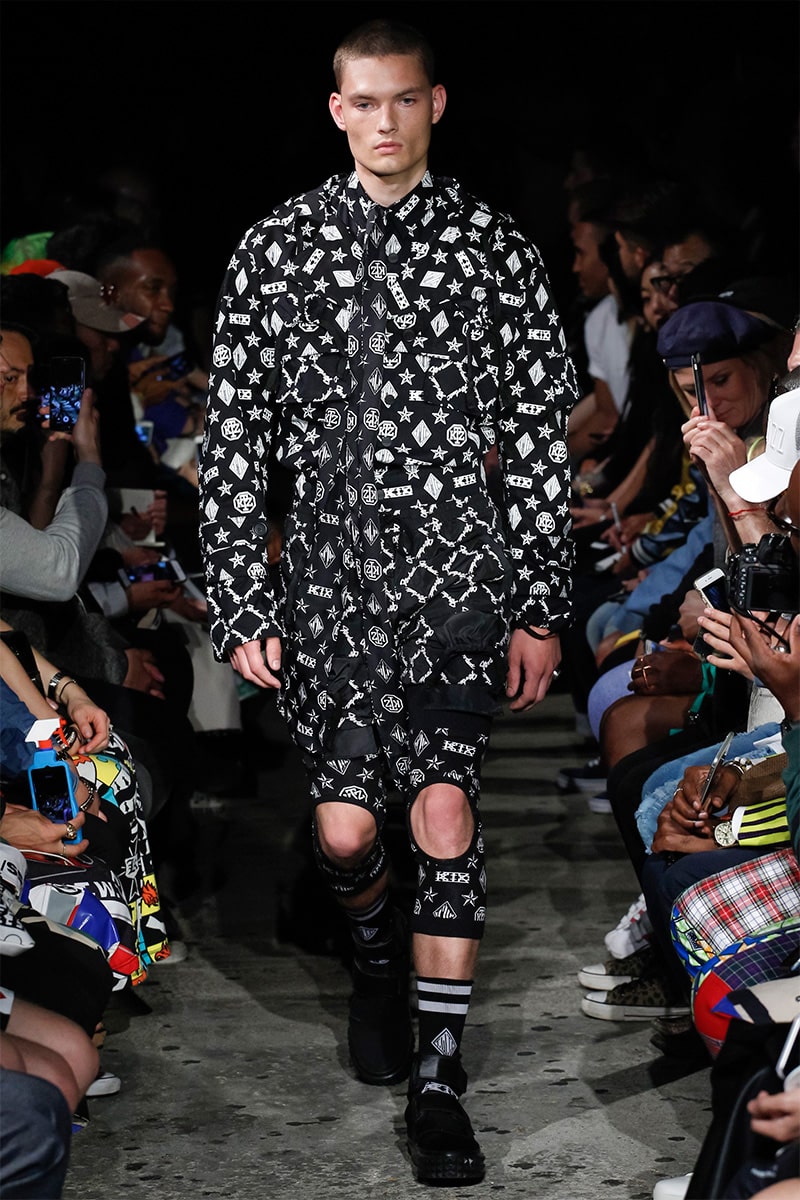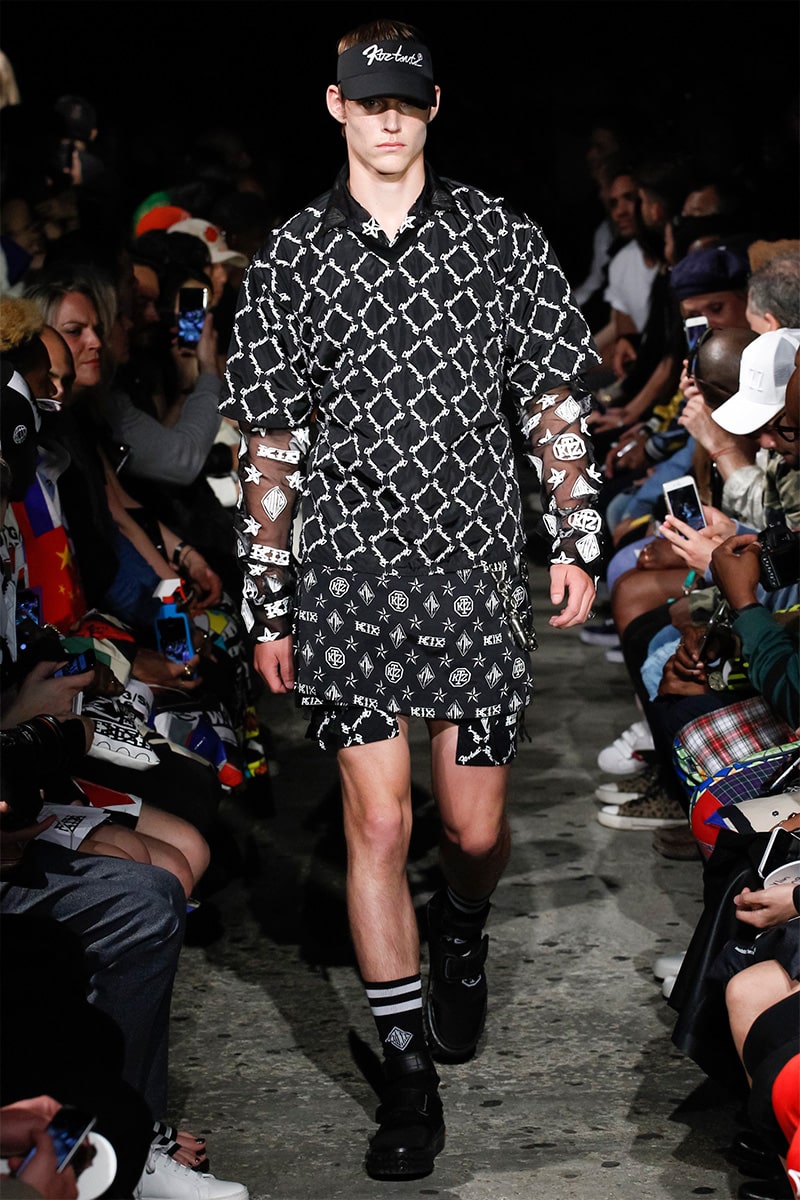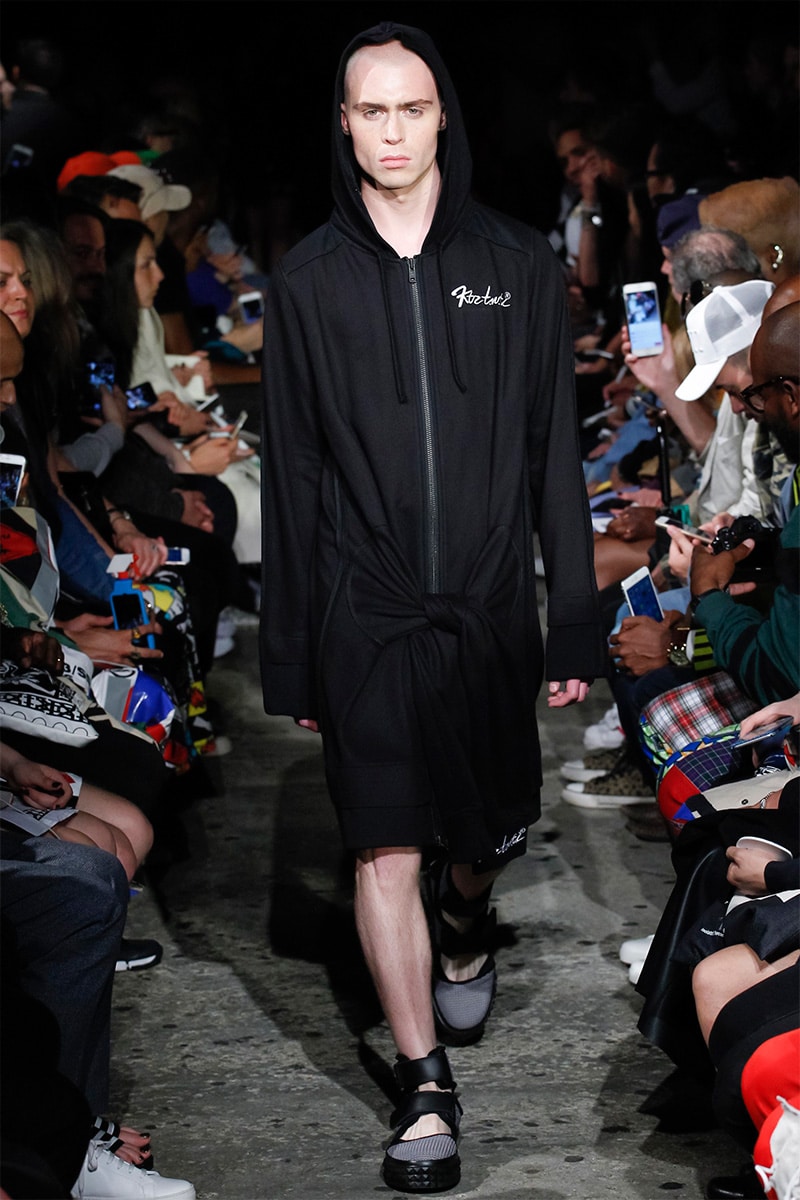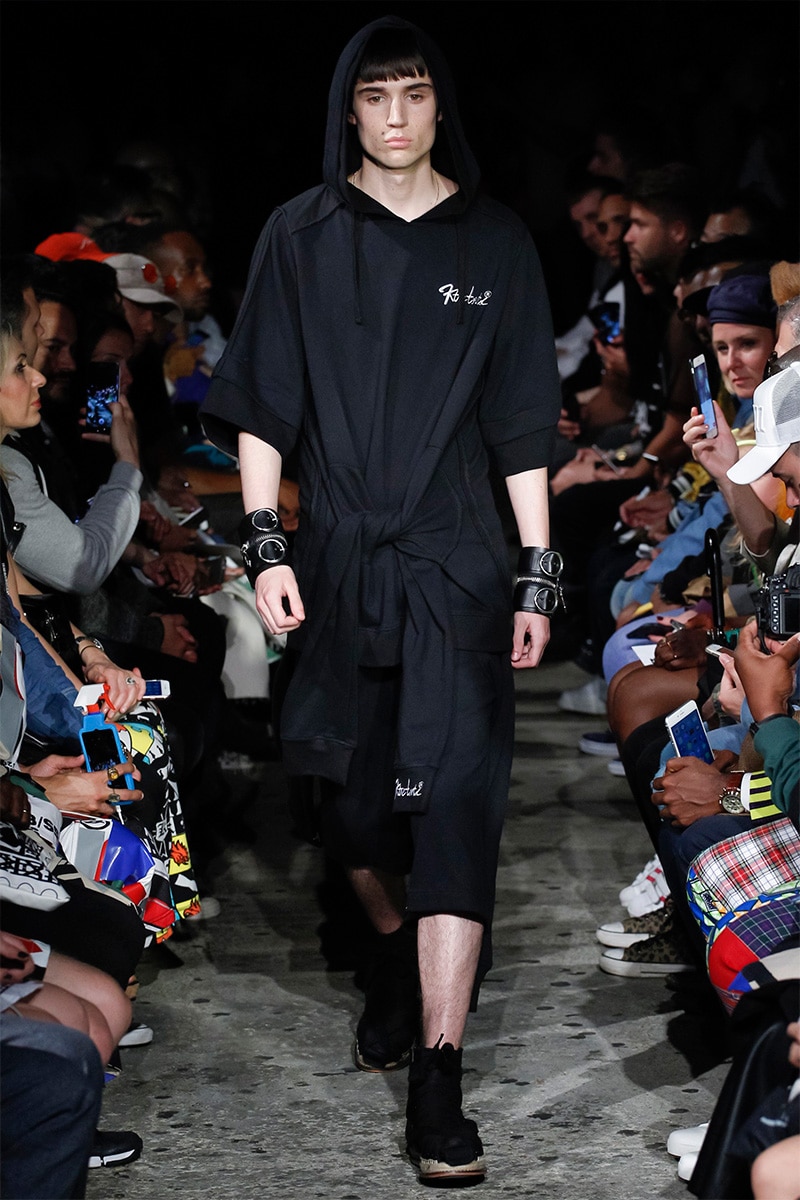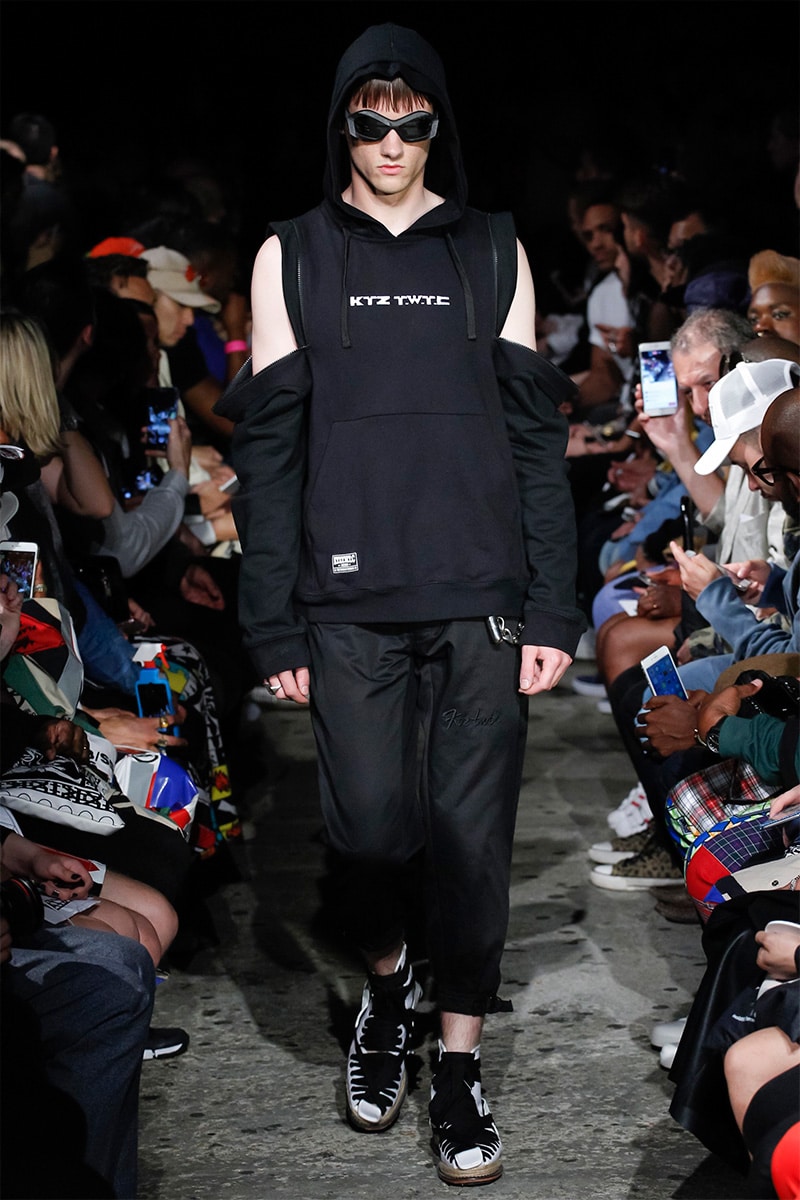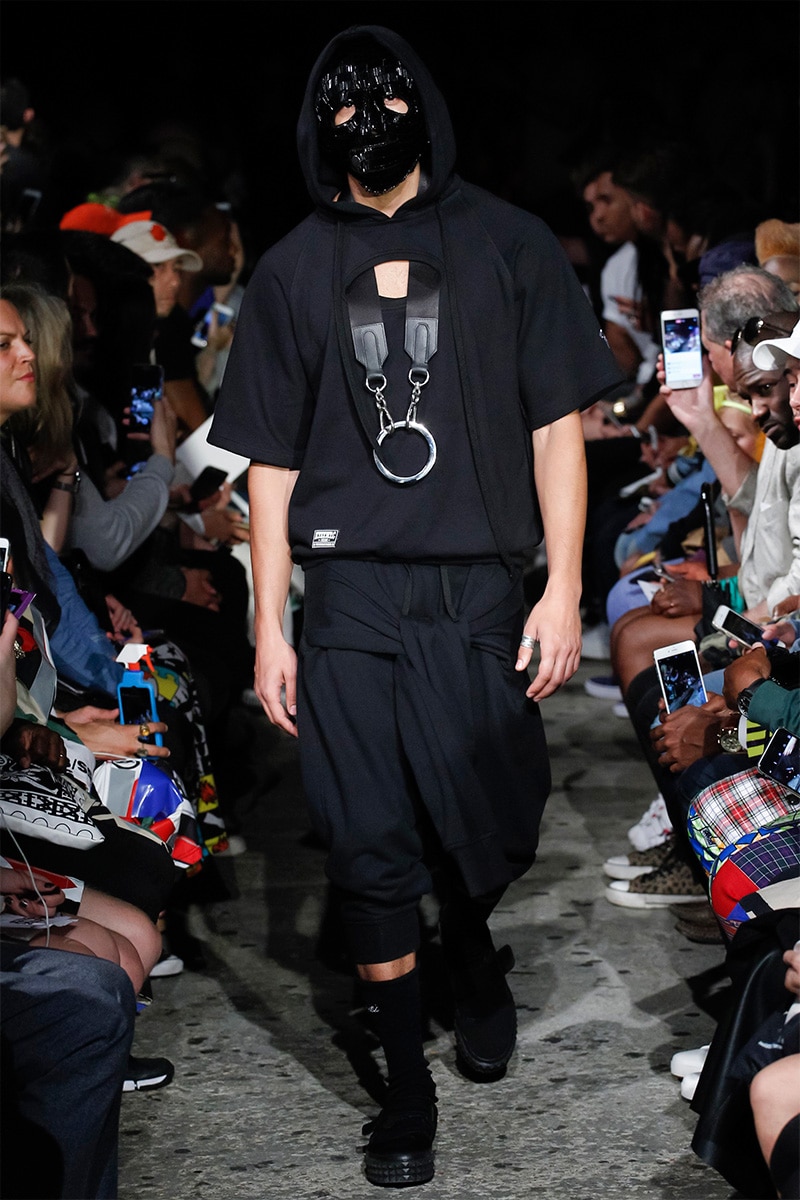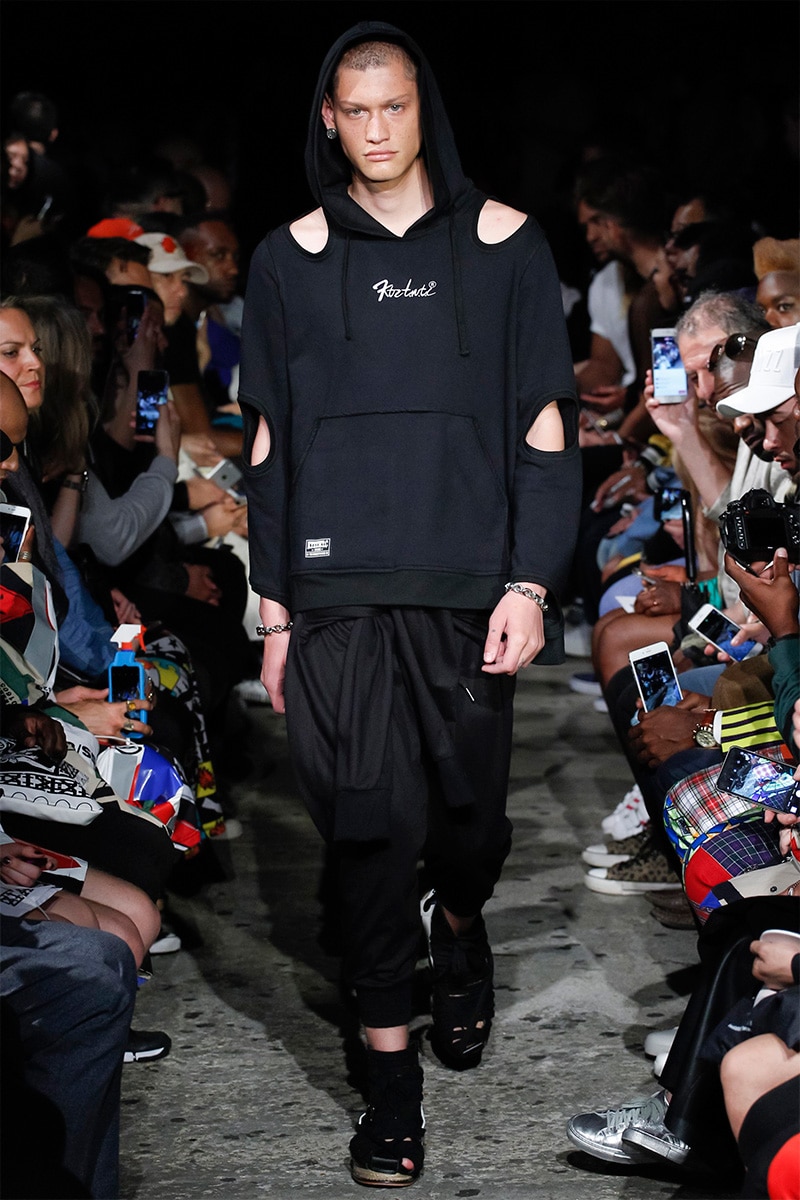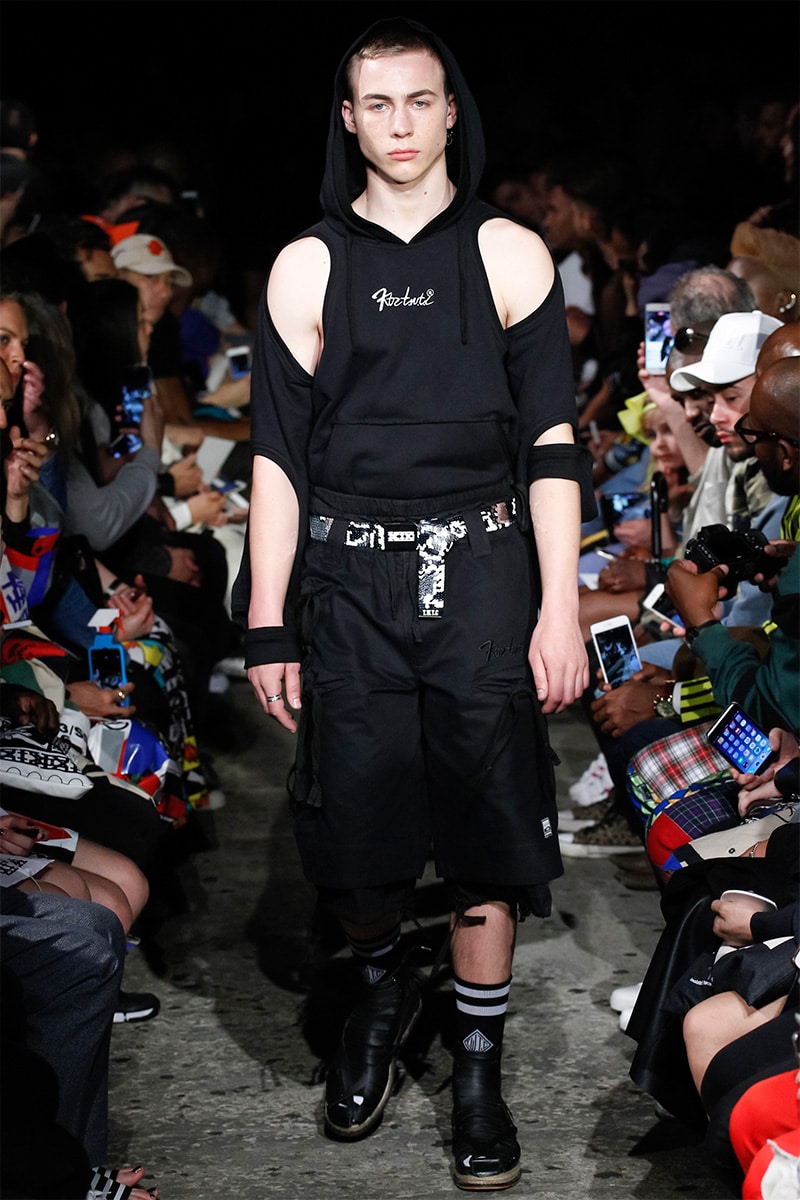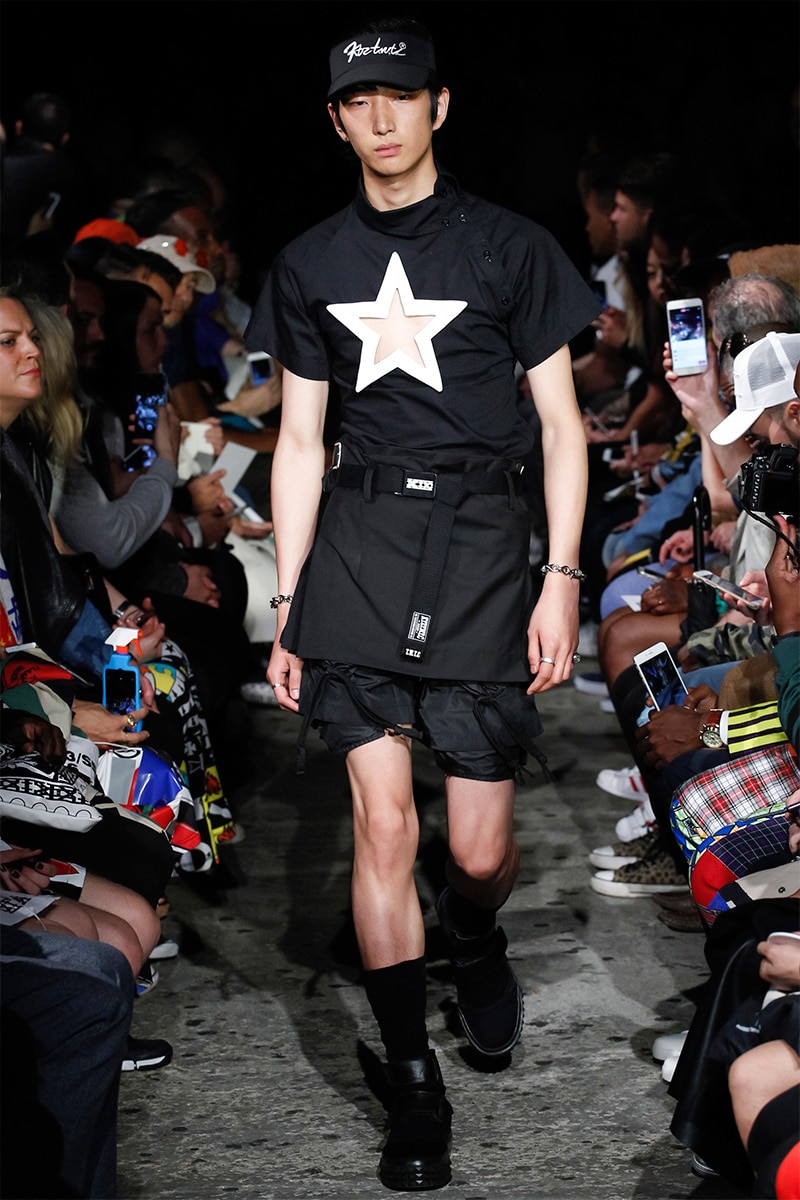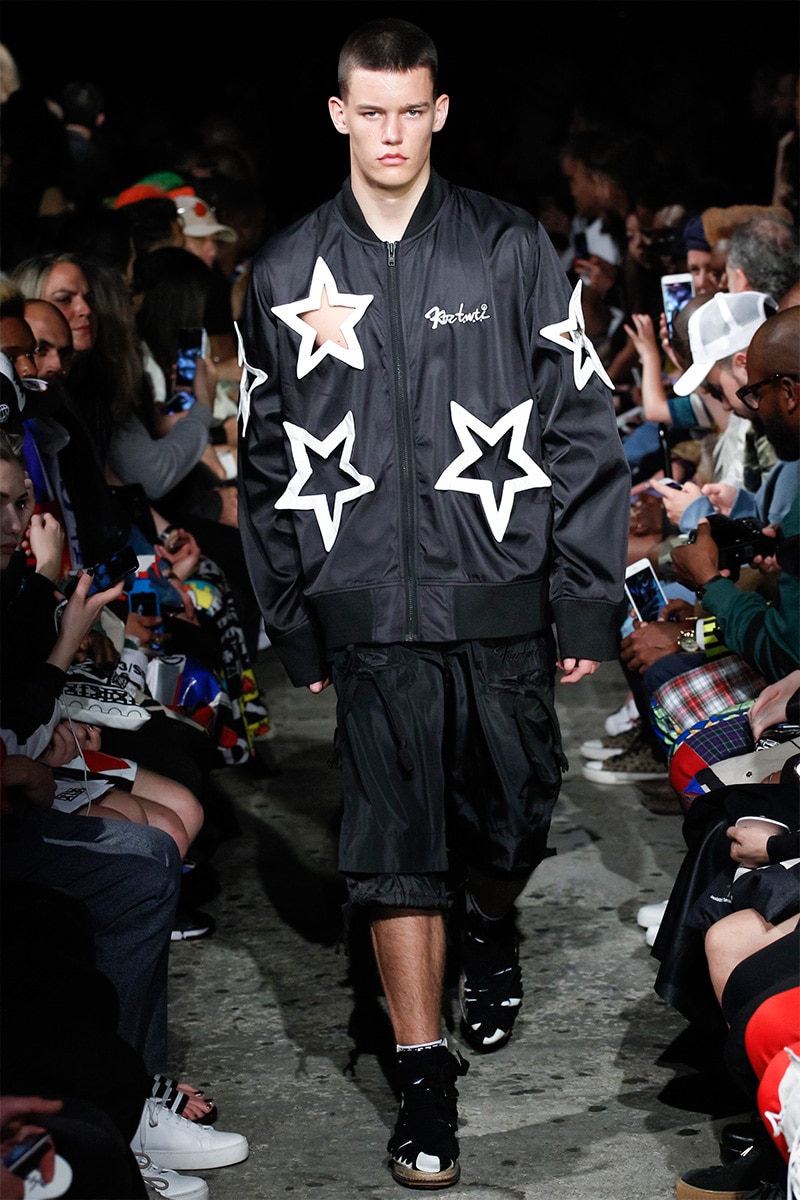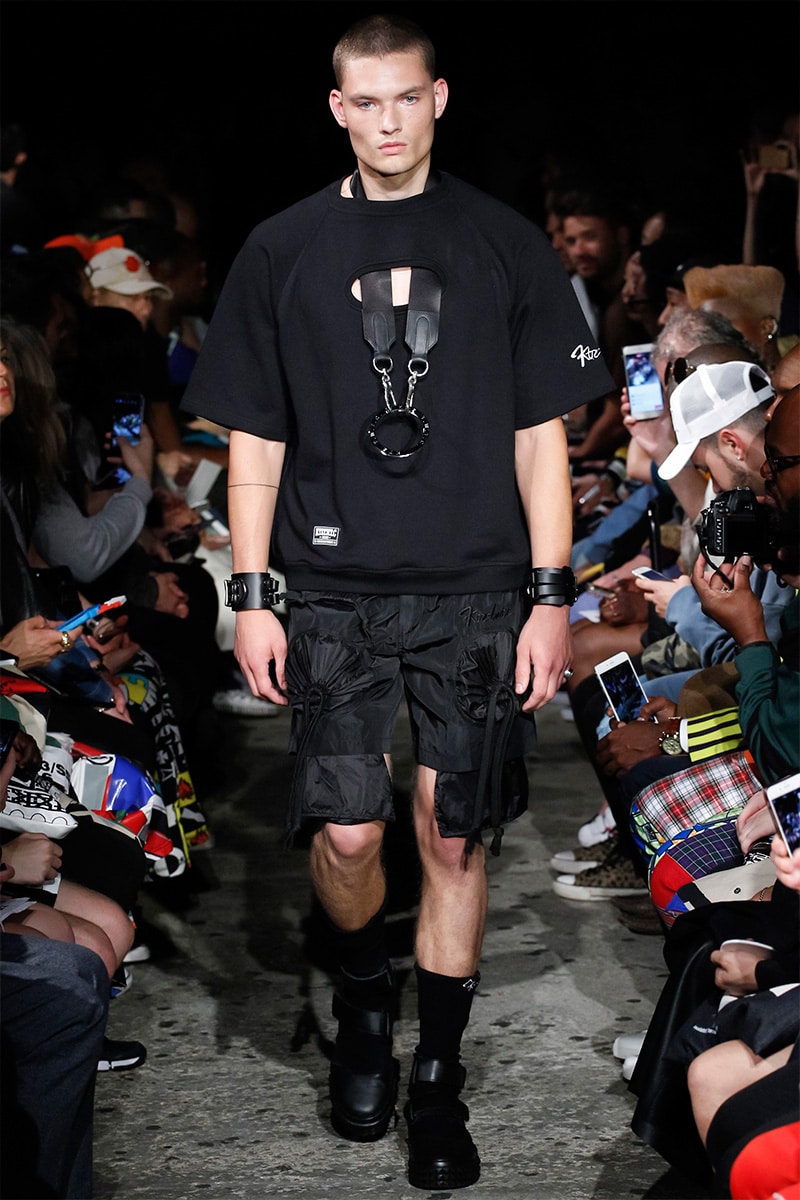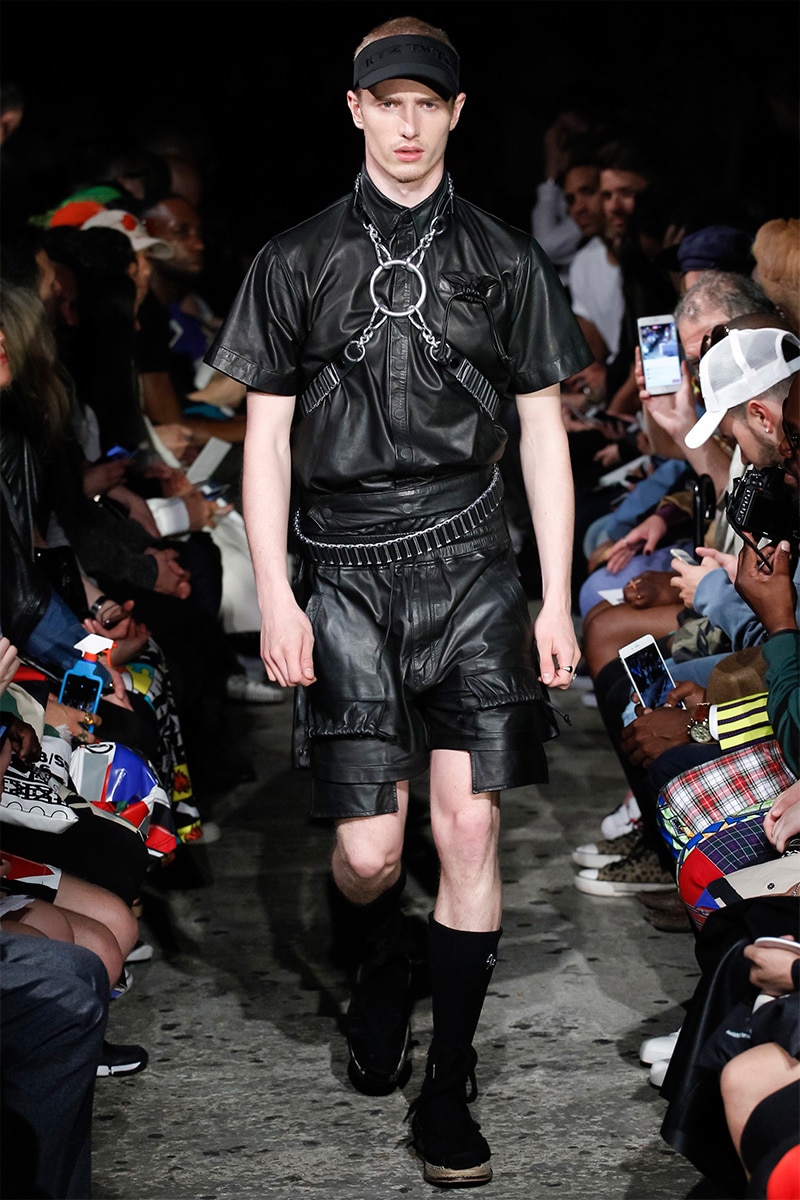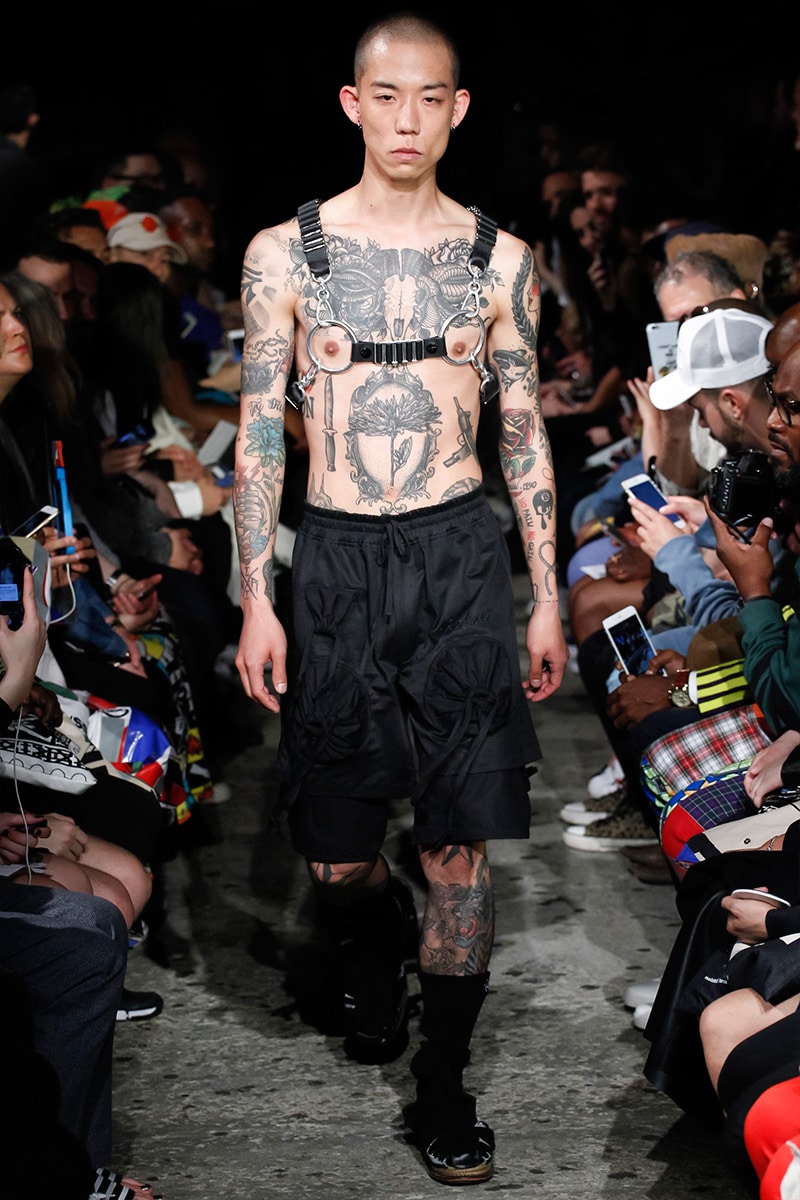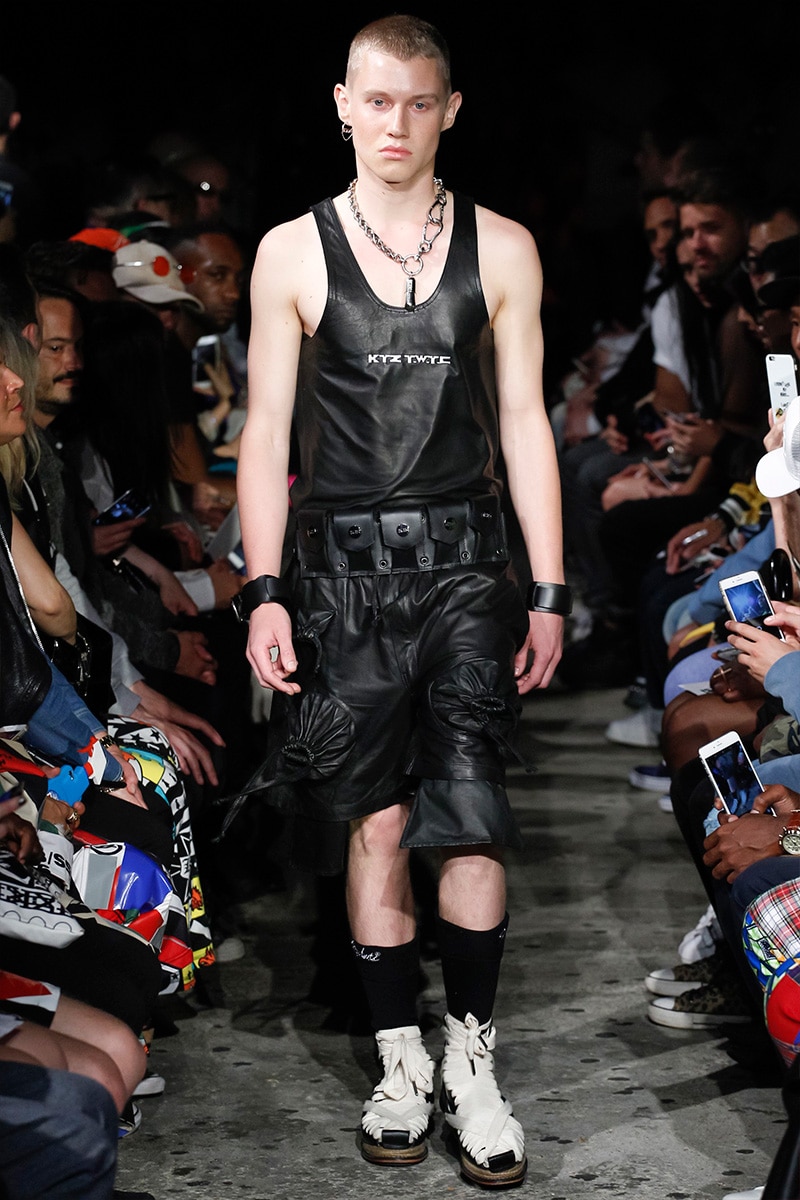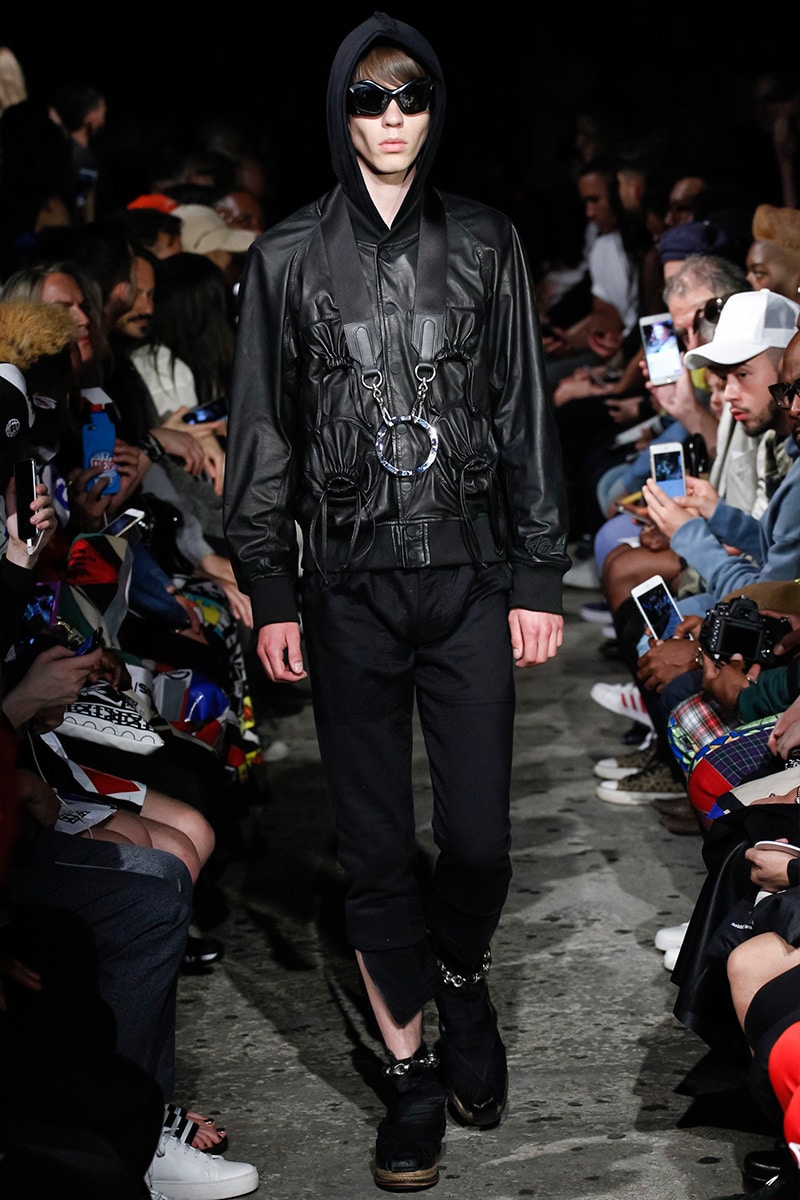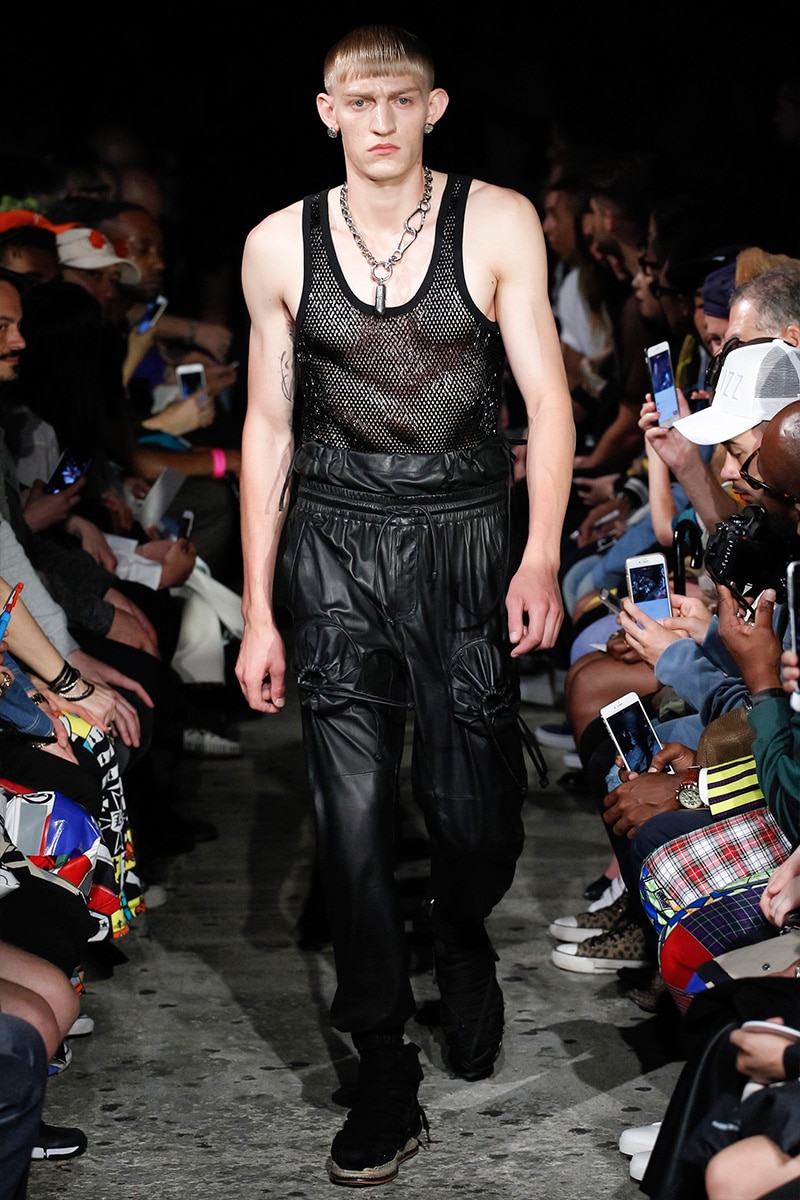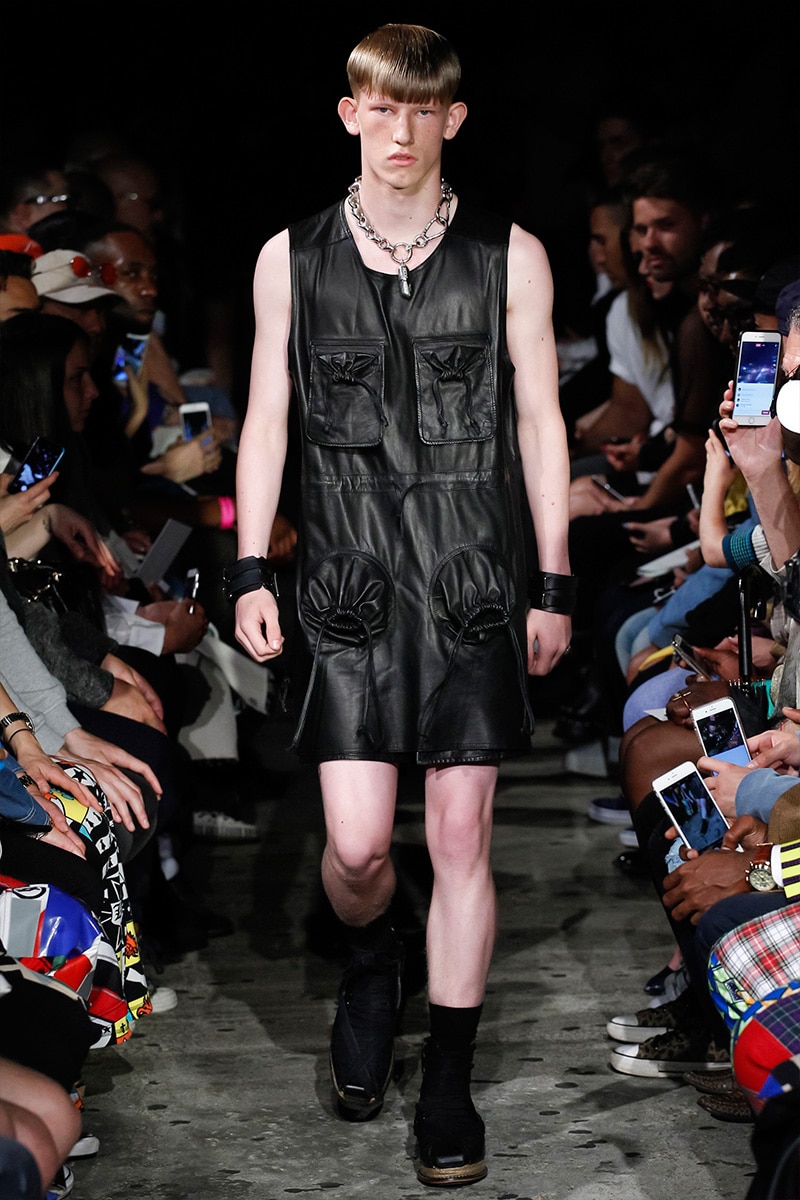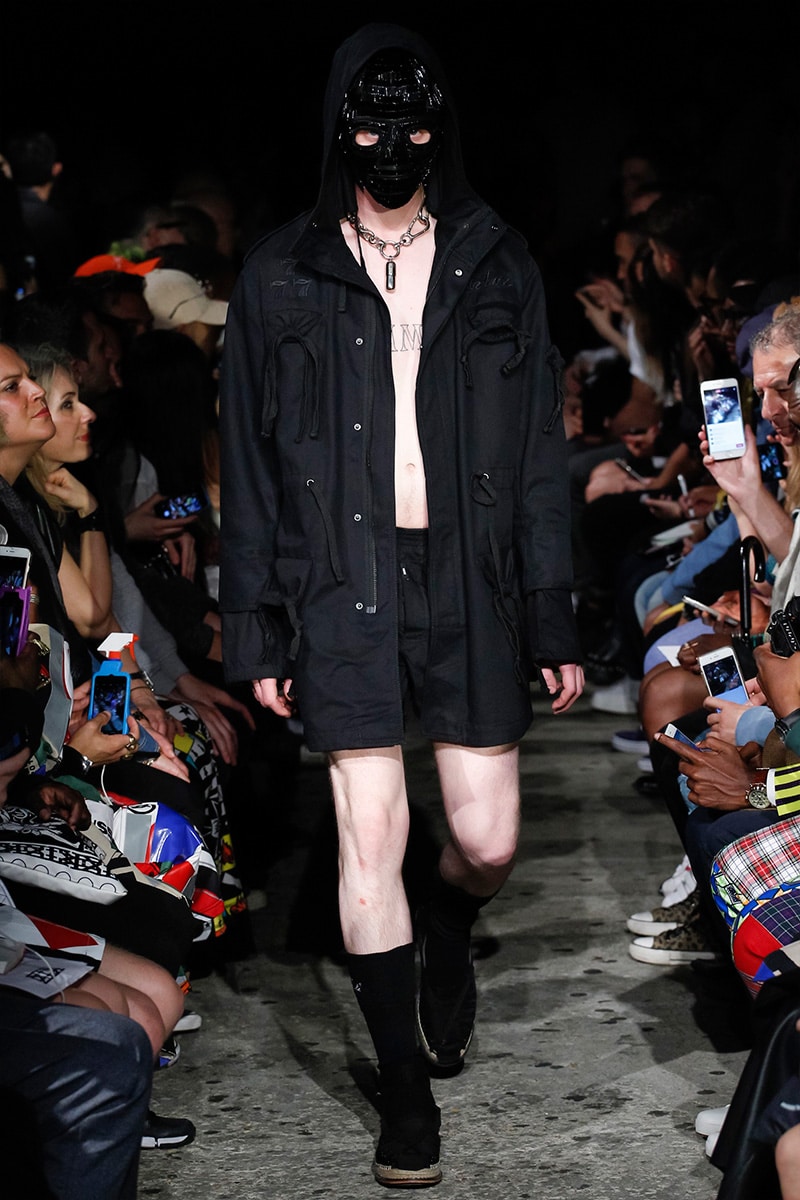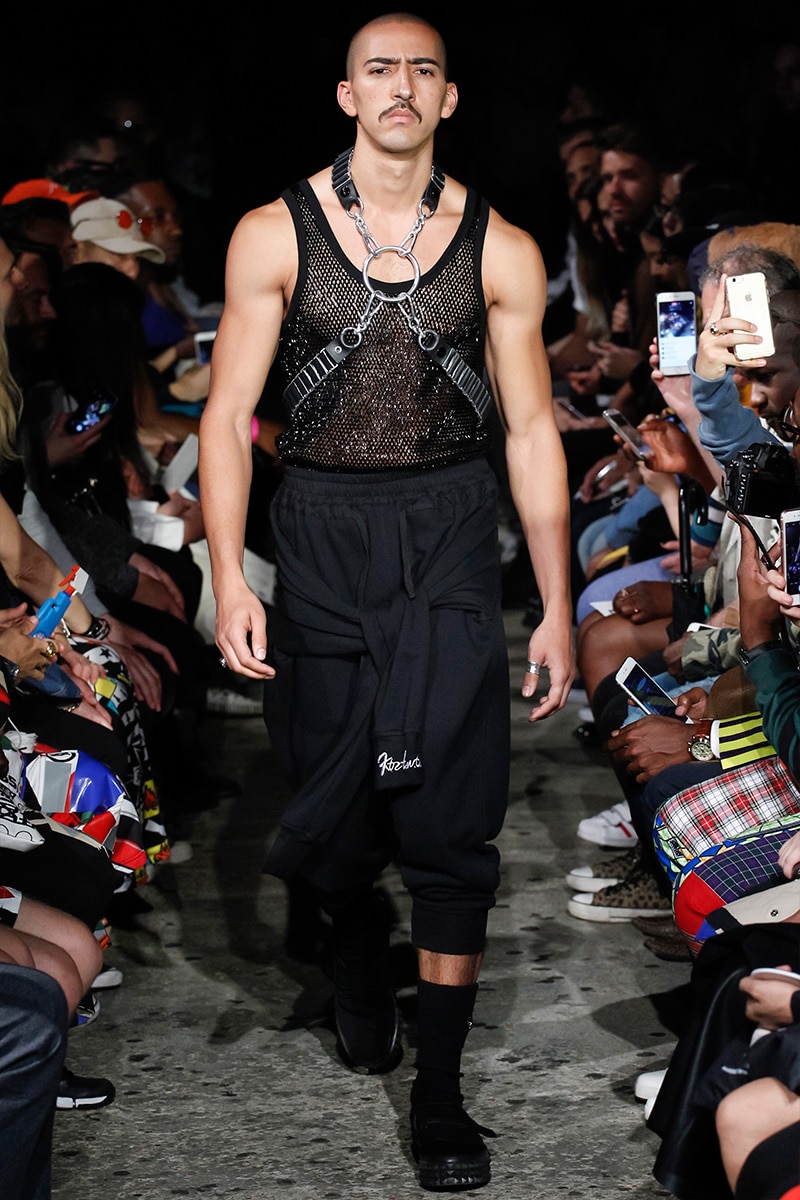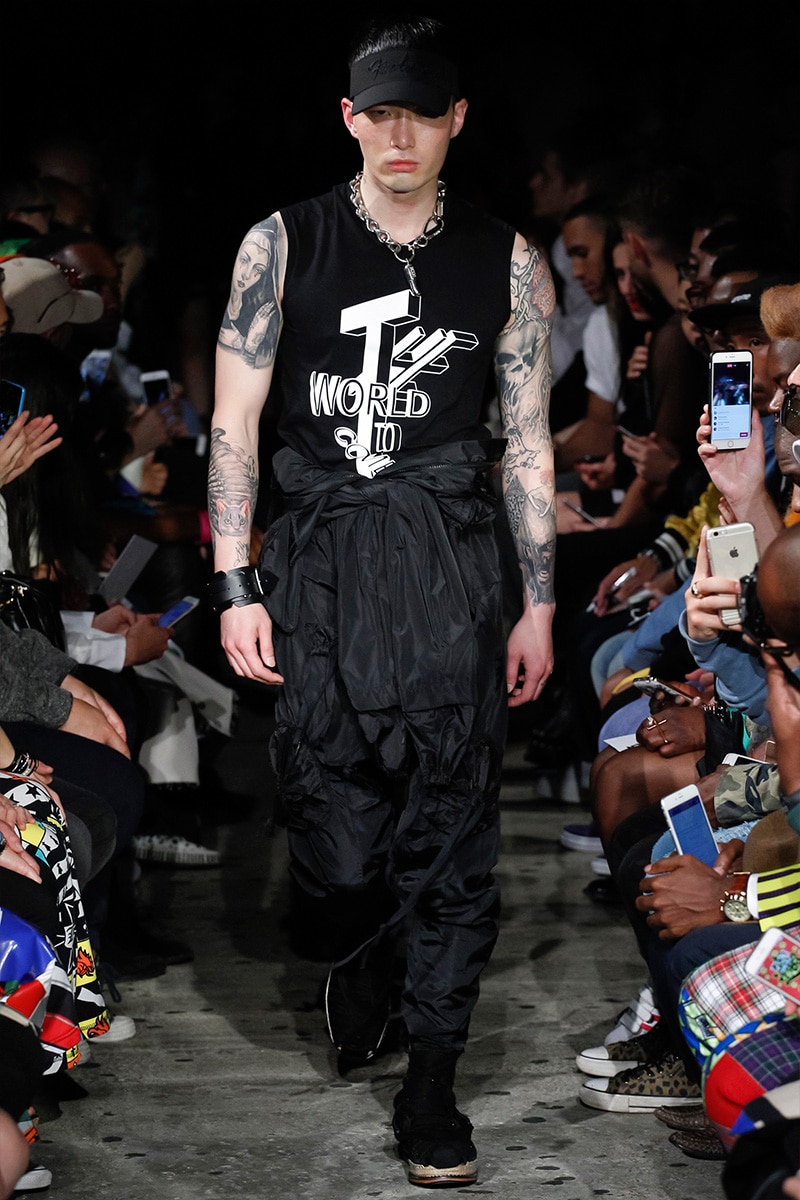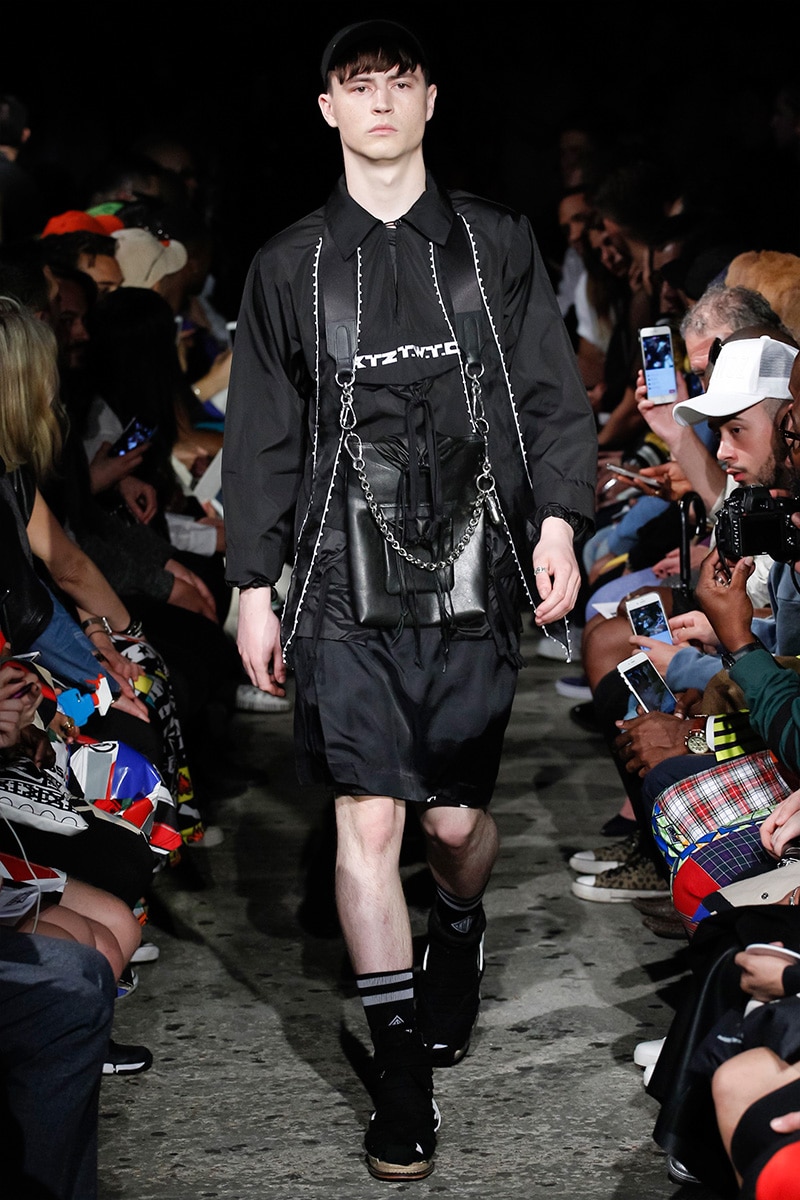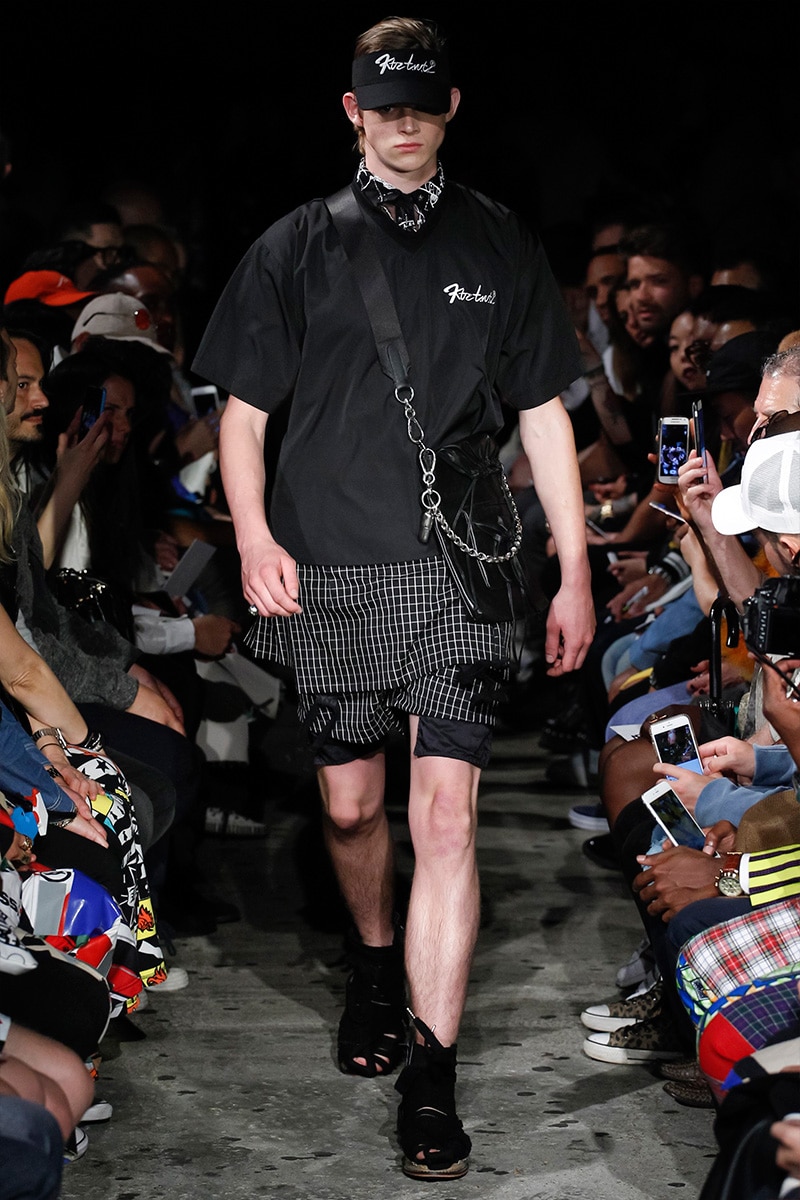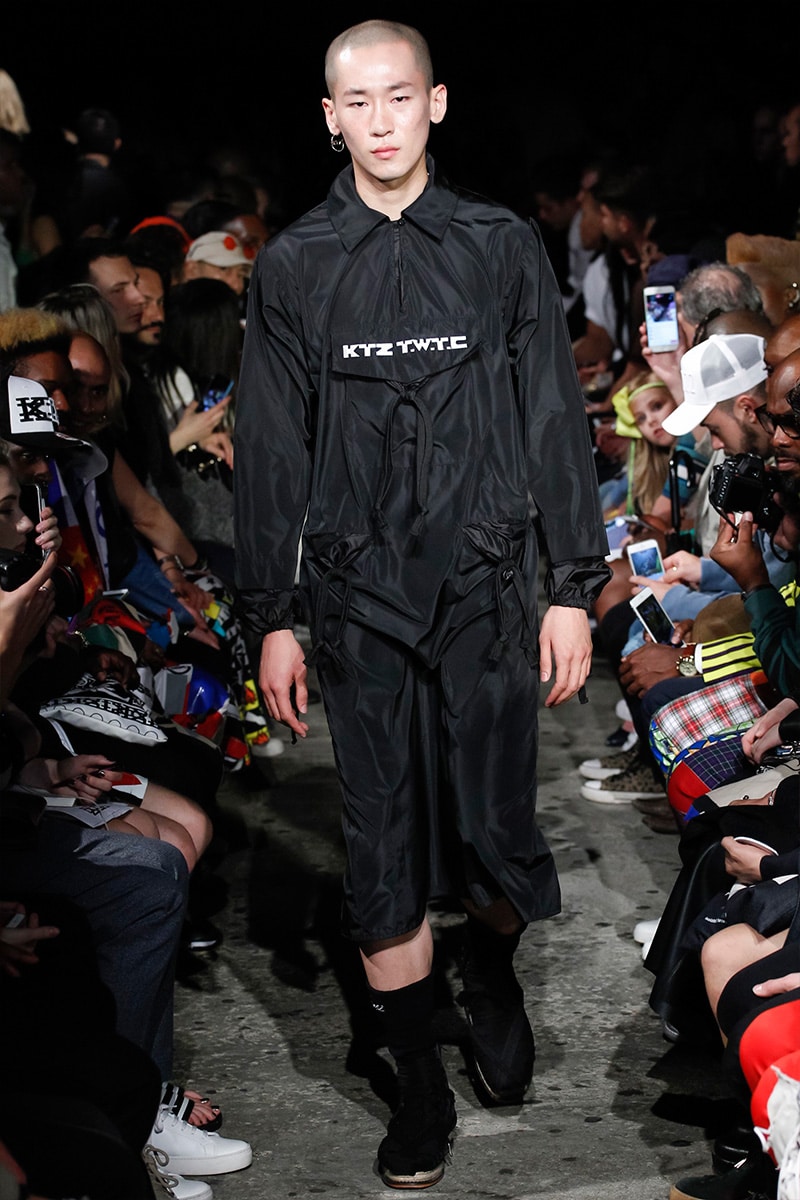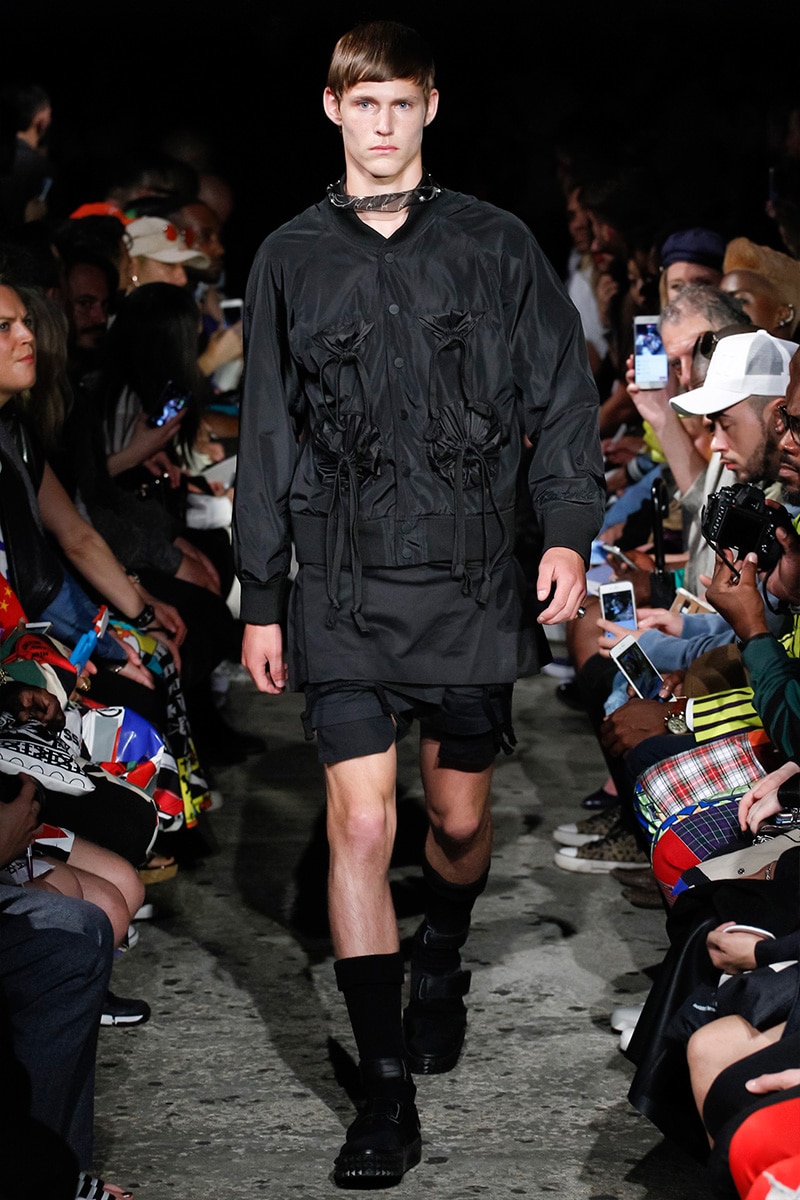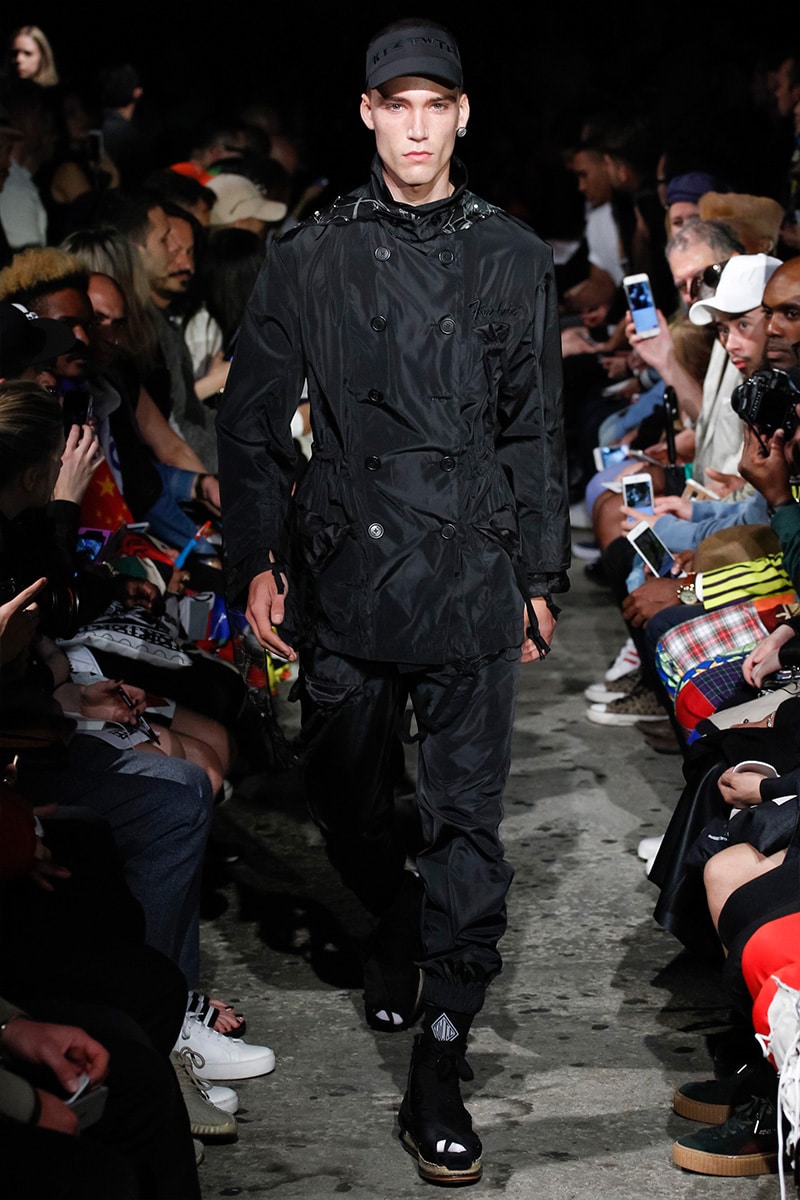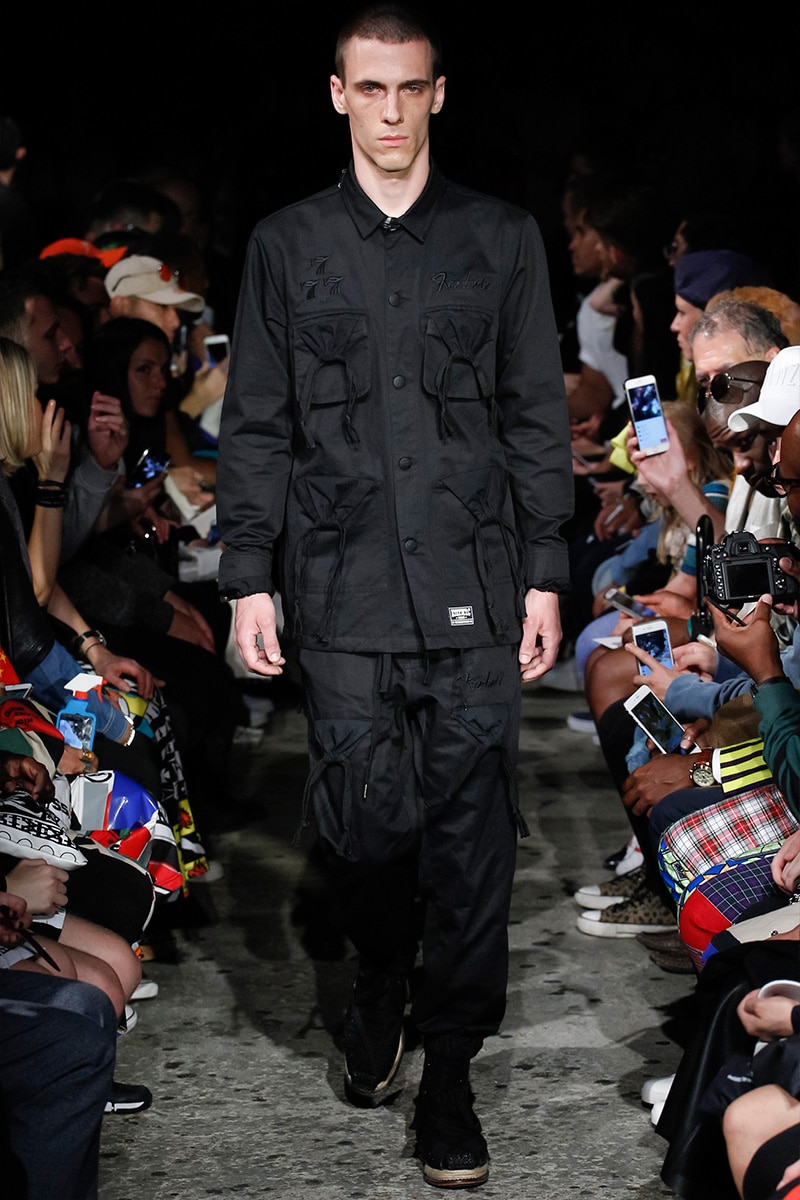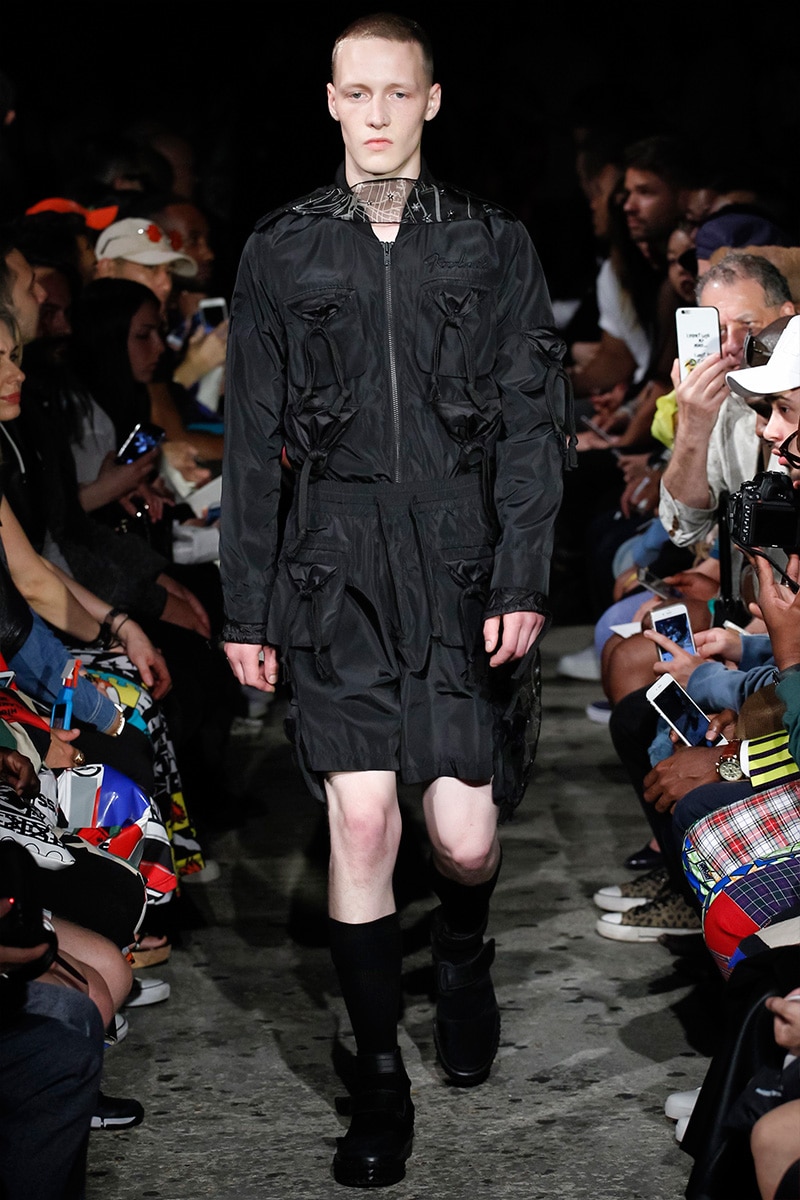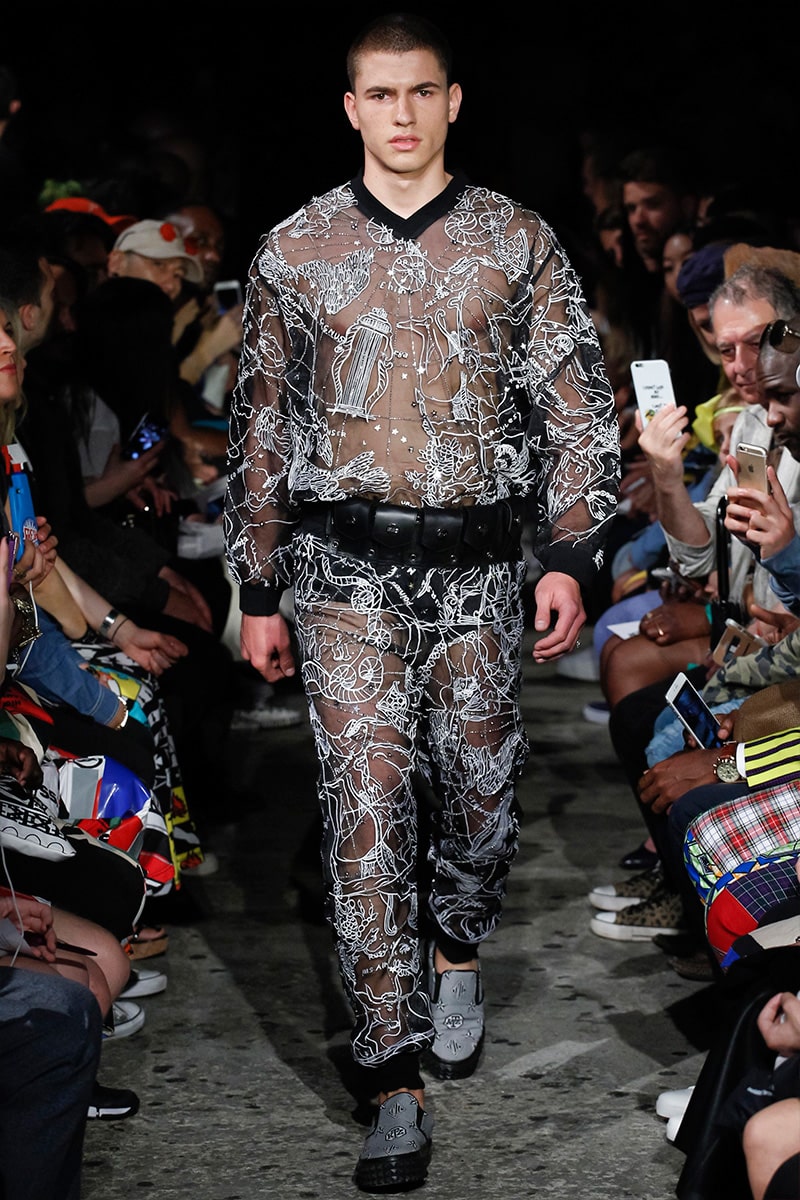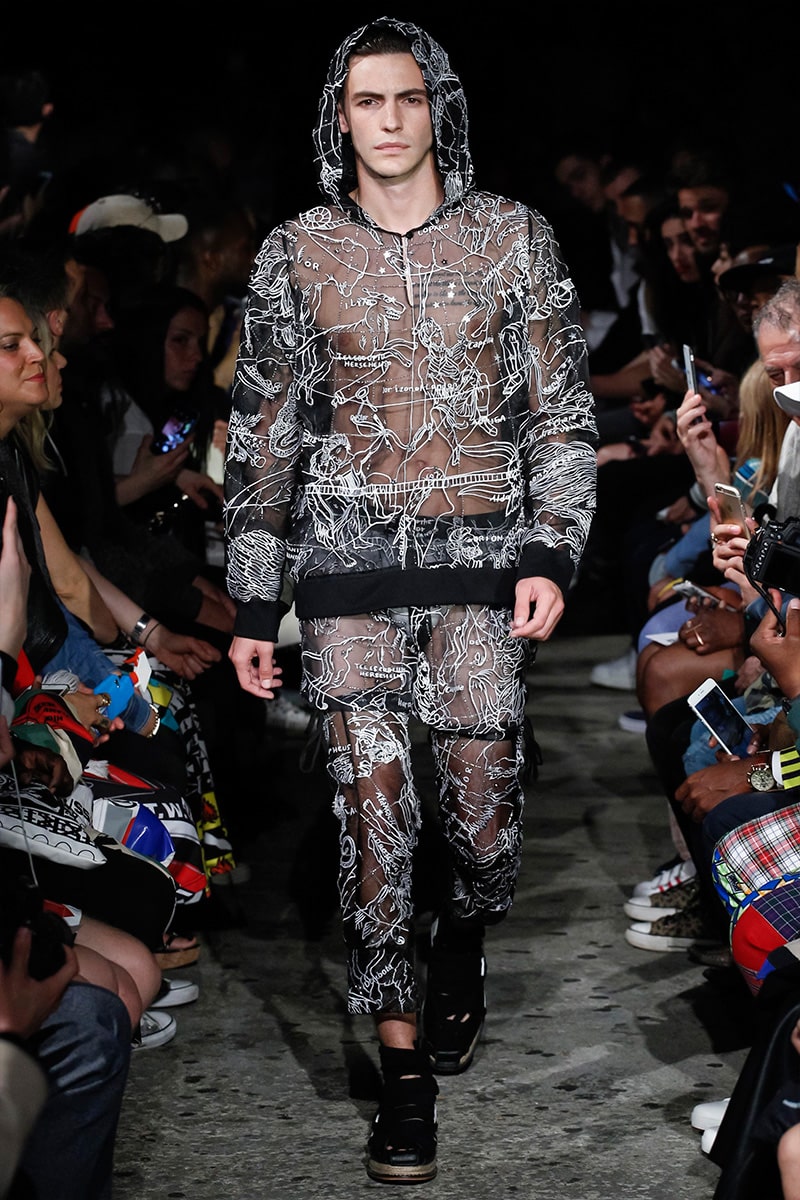 In the atmospheric crypt-like Bankside Vaults space,KTZ show their dark SS17 collection to a crowded venue of clamorous guests. This season sees the cult brand returning to their roots with a future-punk feel that their fans covet so faithfully.
Taking inspiration from science fiction and the dark romanticism of celestial maps, designer Marjan Pejoski presents us with a monochrome collection featuring leather harness jewellery and menacing but mesmerising beaded masks.
The distinctive graphic KTZ logo is in the spotlight for this season's collection, with heavy use of it printed and embroidered across a vast majority of the pieces. Fully monogrammed looks with repeat-pattern logos (Louis Vuitton style) open the show, leading on to a fully black selection of loose fitting hooded looks, giving the impression of a gang of of sci-fi monks.
Following suit with the growing trend of LCM's skinhead theme this season, the clan of KTZ models pace down the narrow aisles of onlookers with a tough an ominous presence. The celestial influences to the collection soften the mood a little towards the end of the show as gauzy and voluminous organza pieces with painstaking sequin detailing undulate through the crowds, glistening in the spotlight.