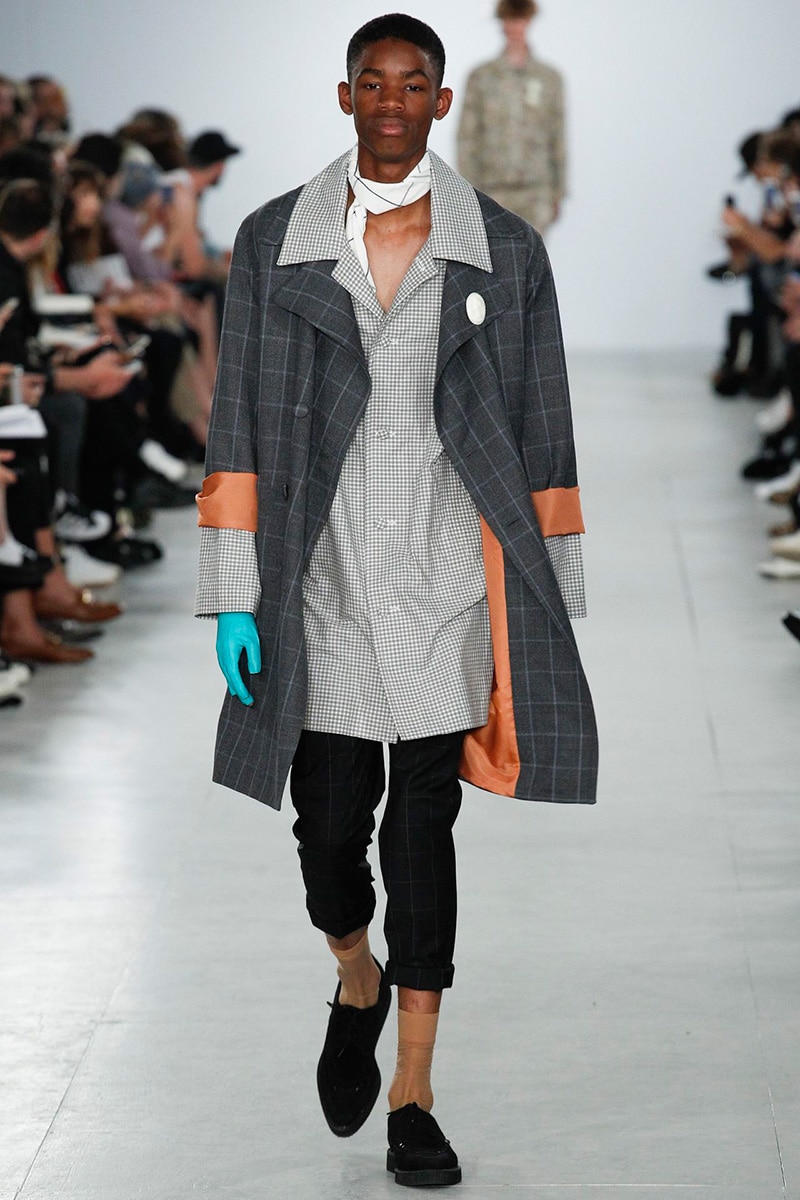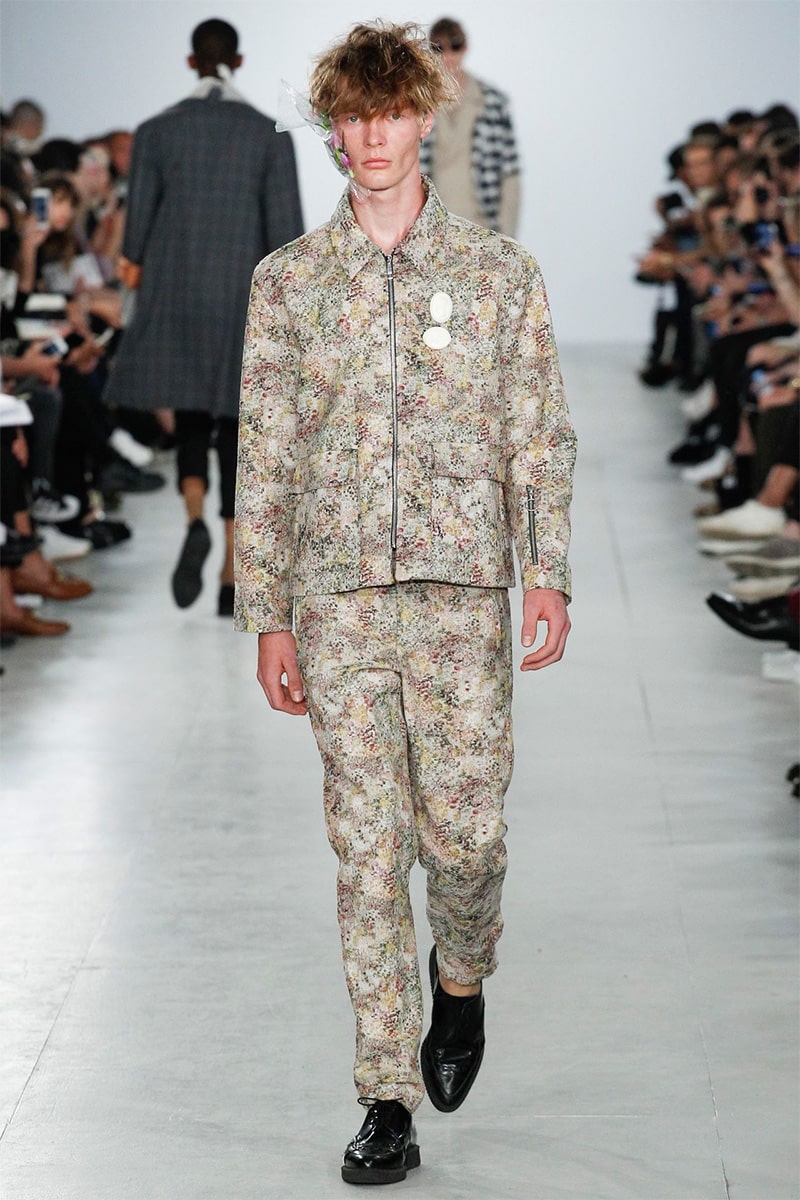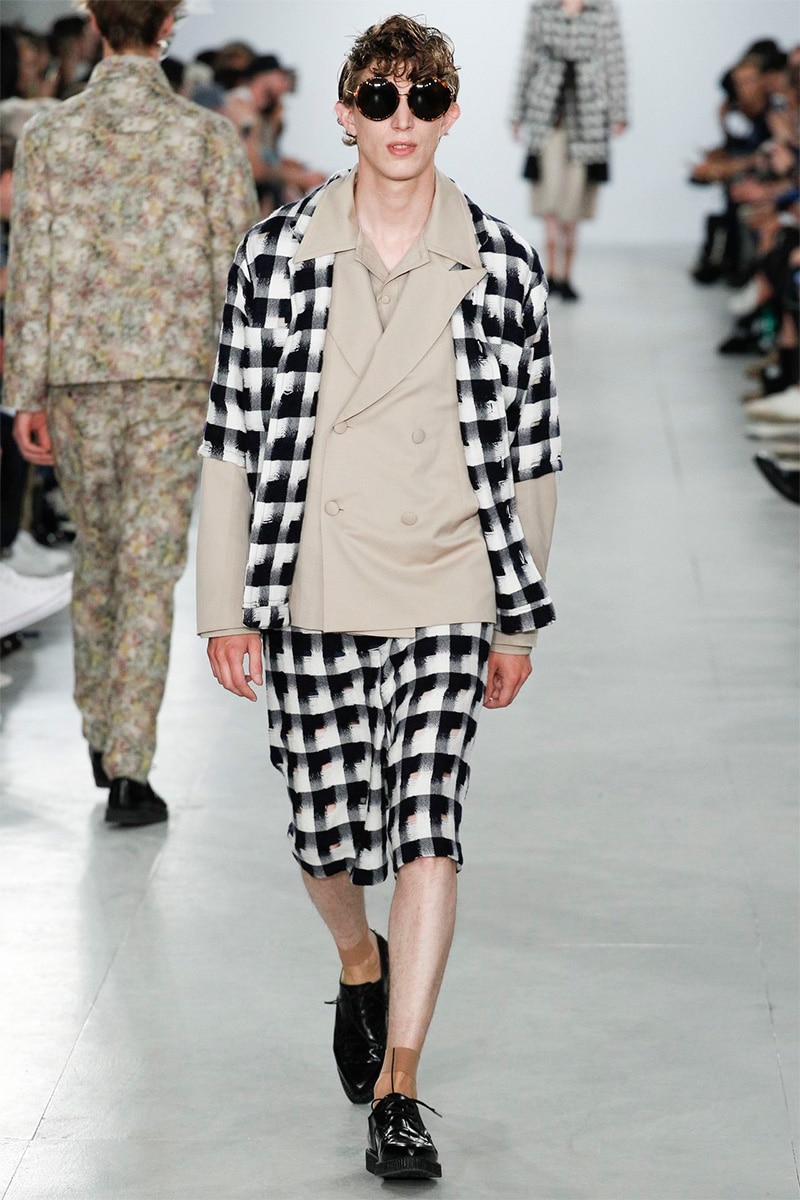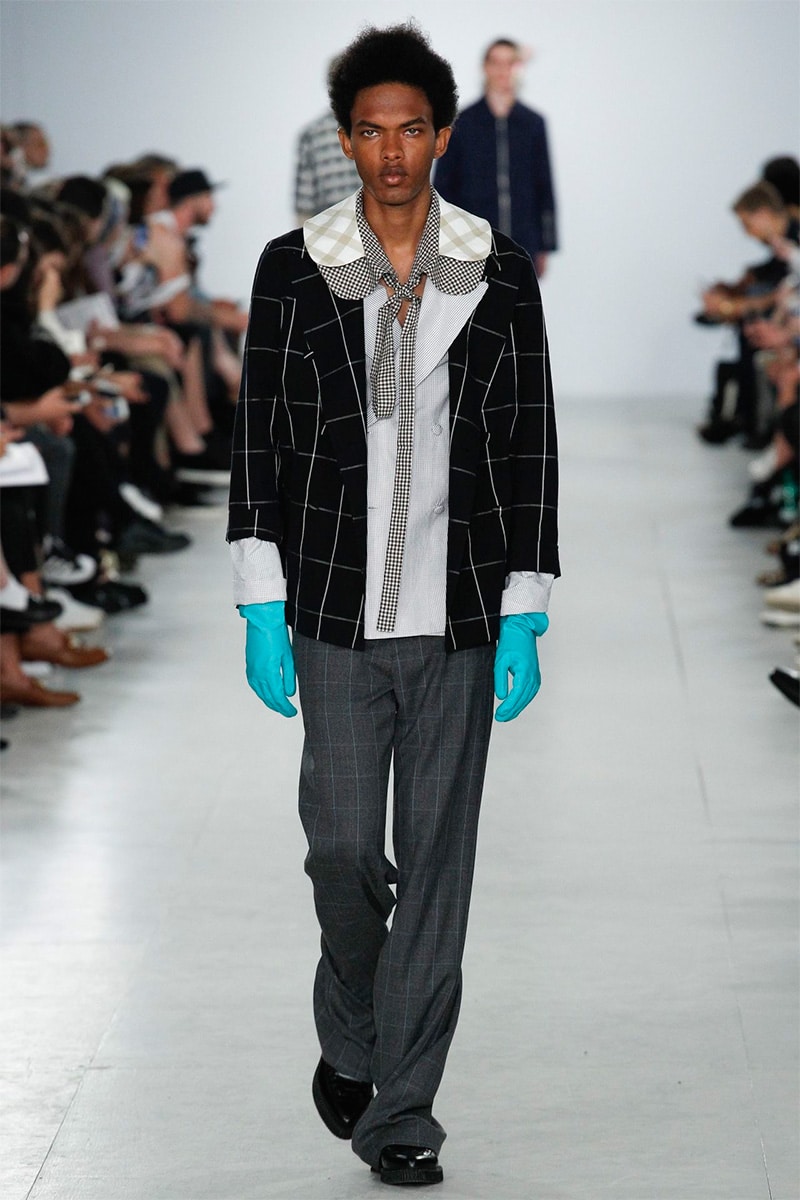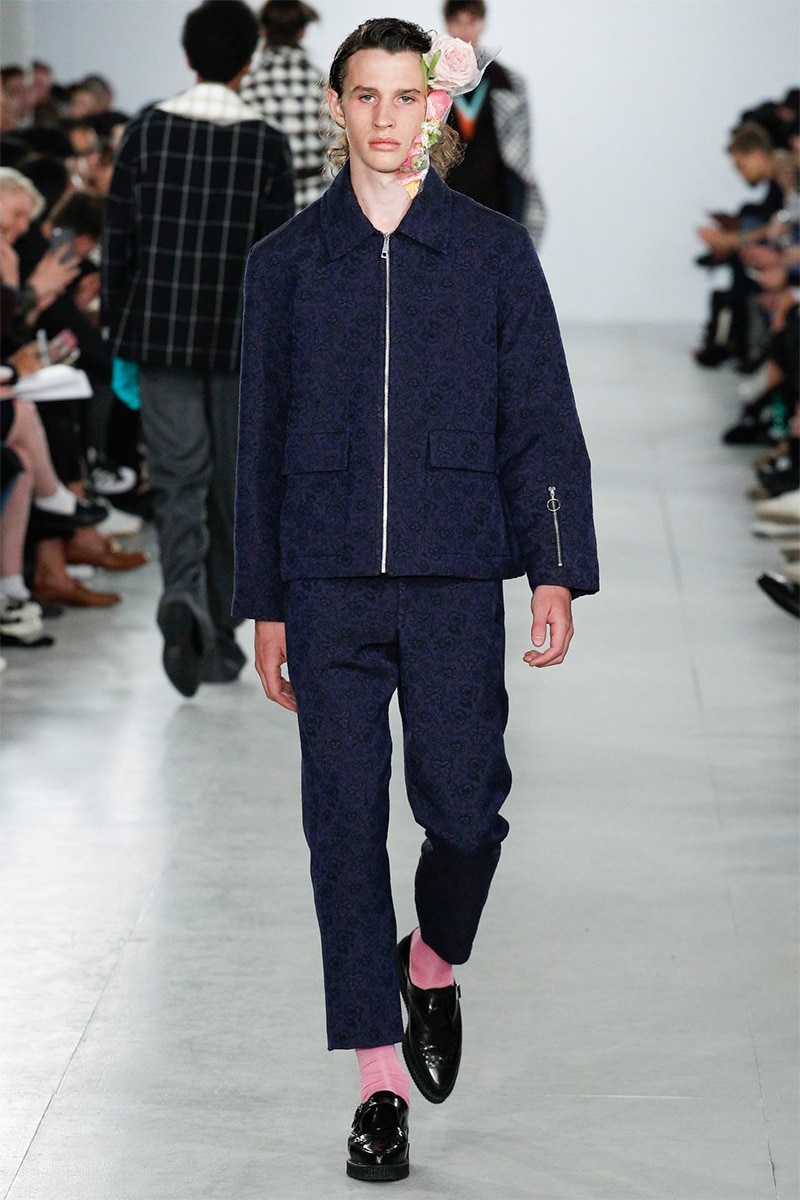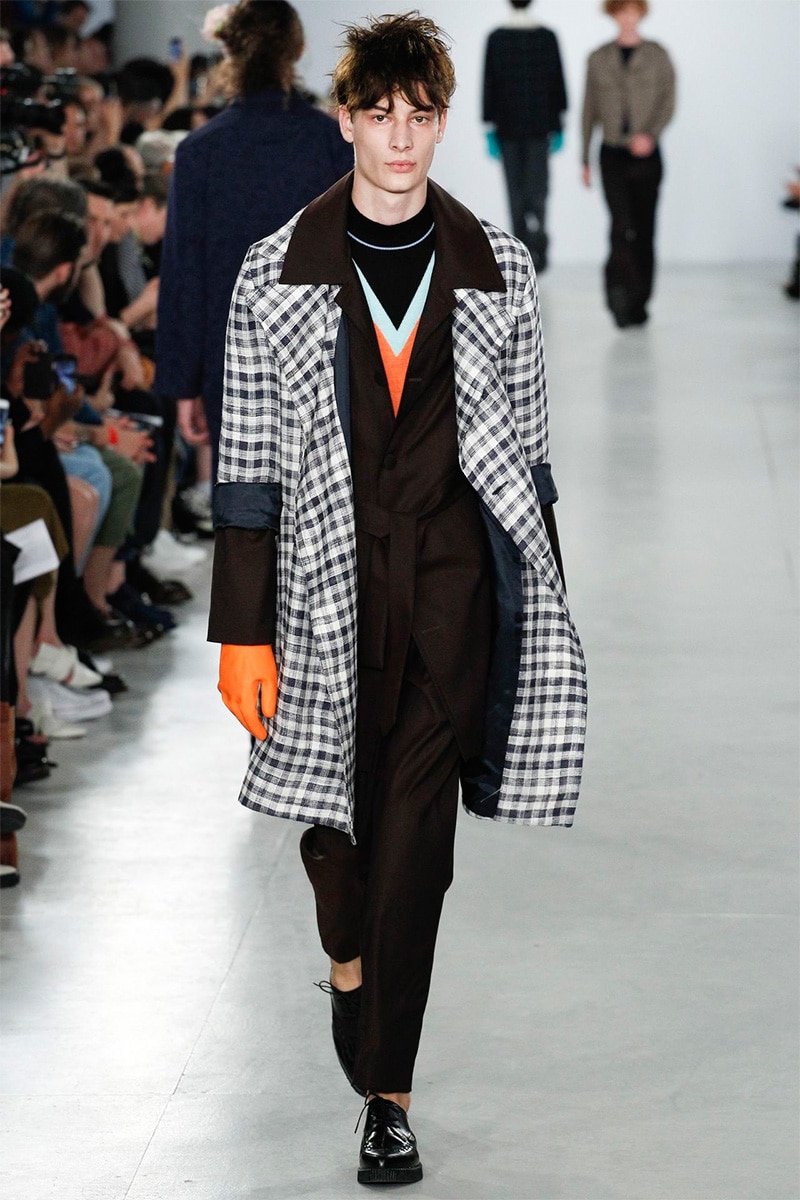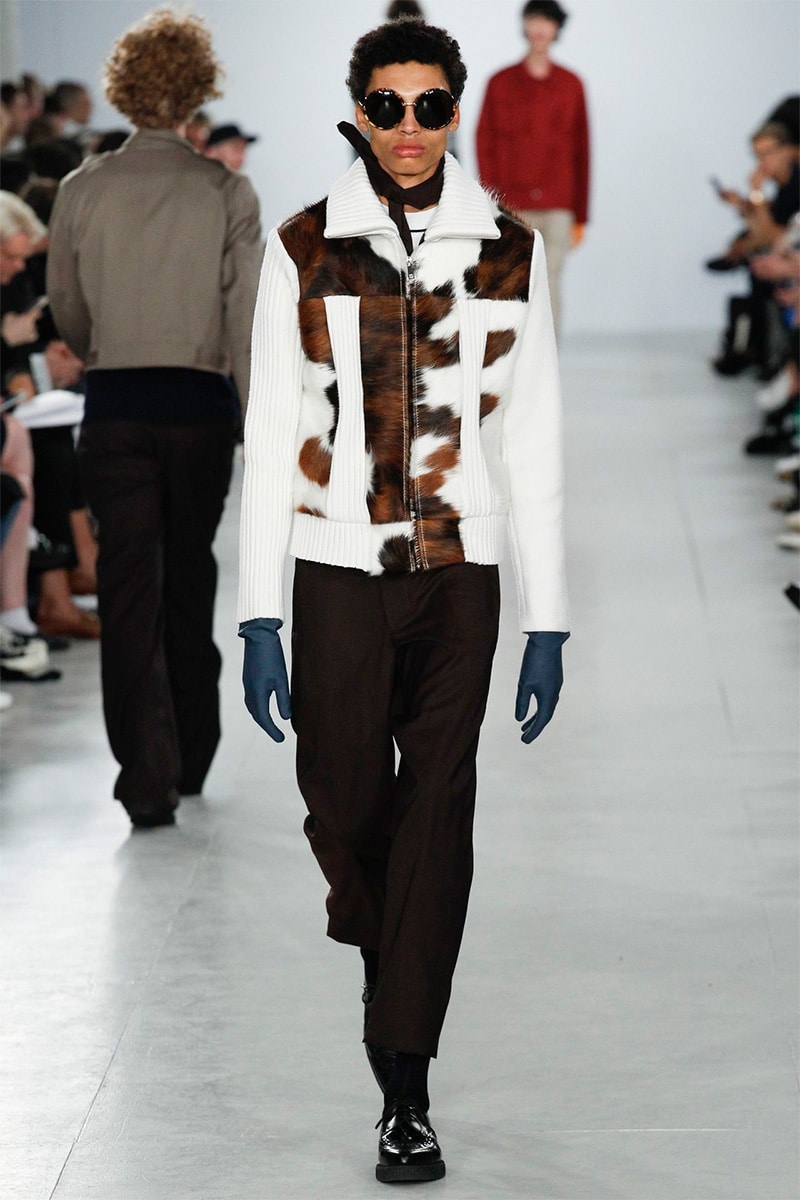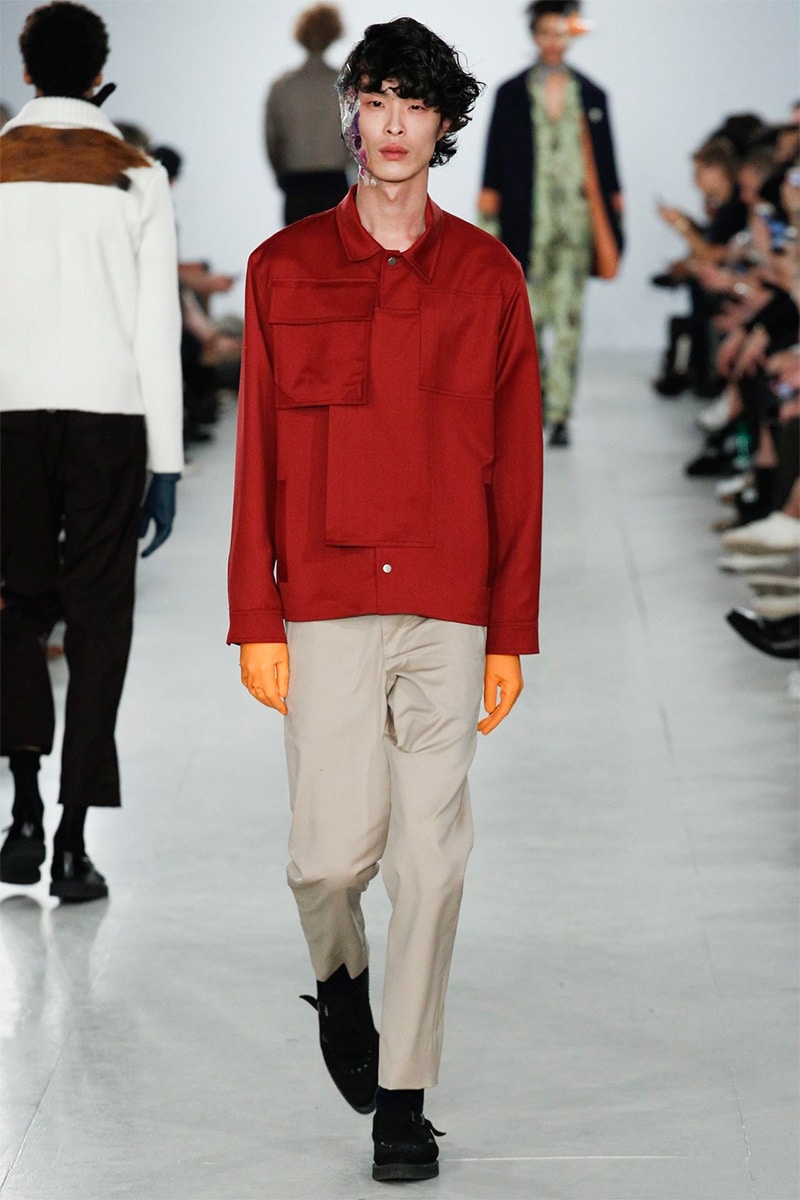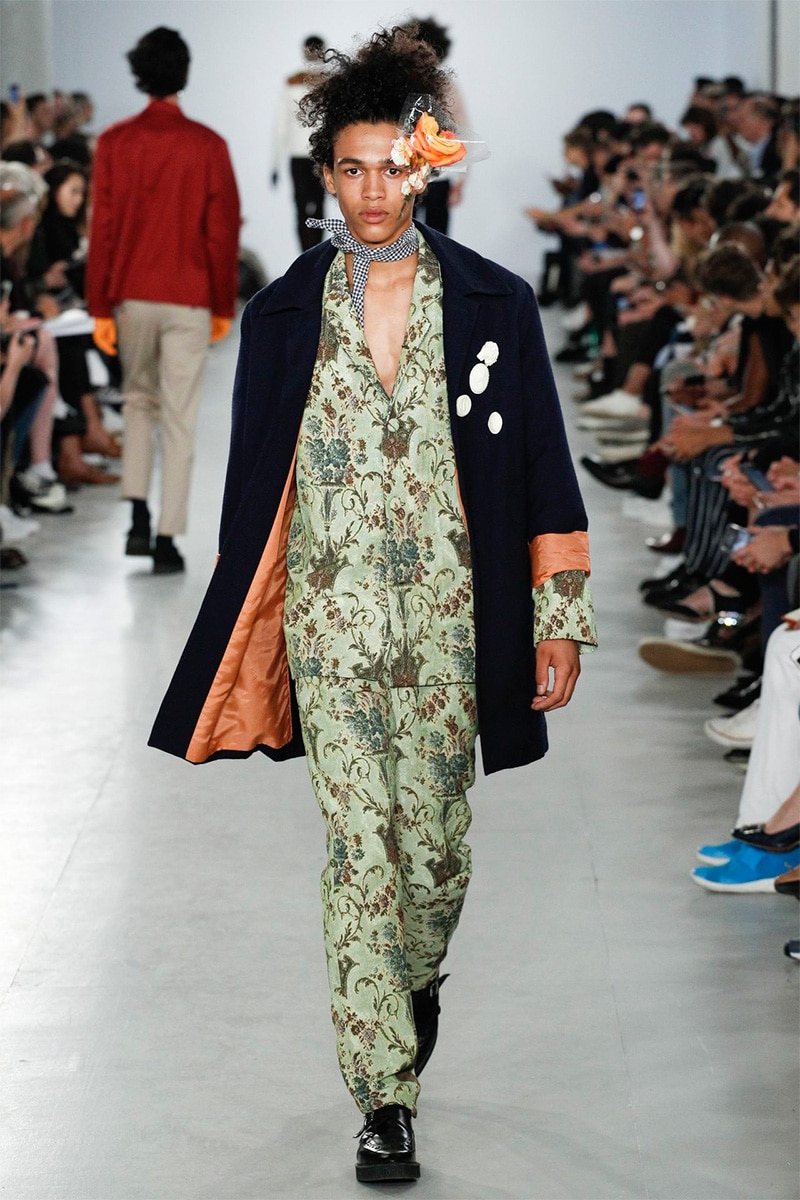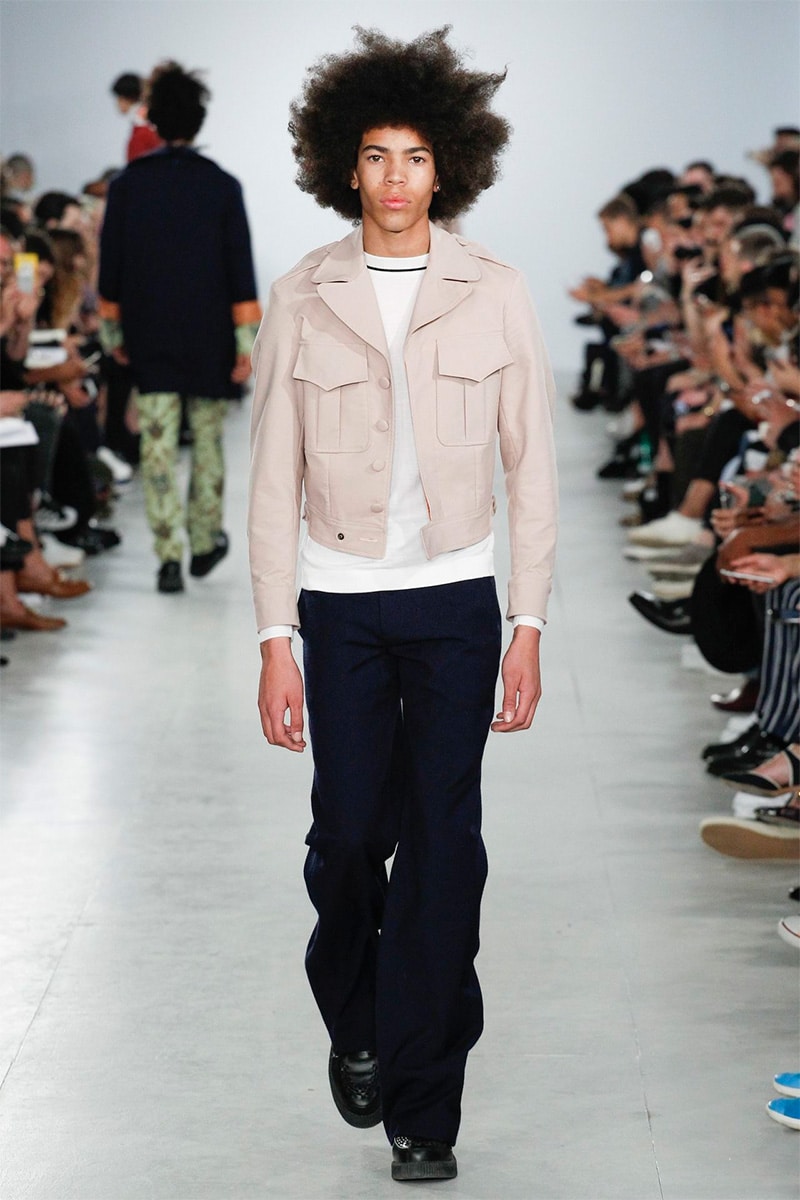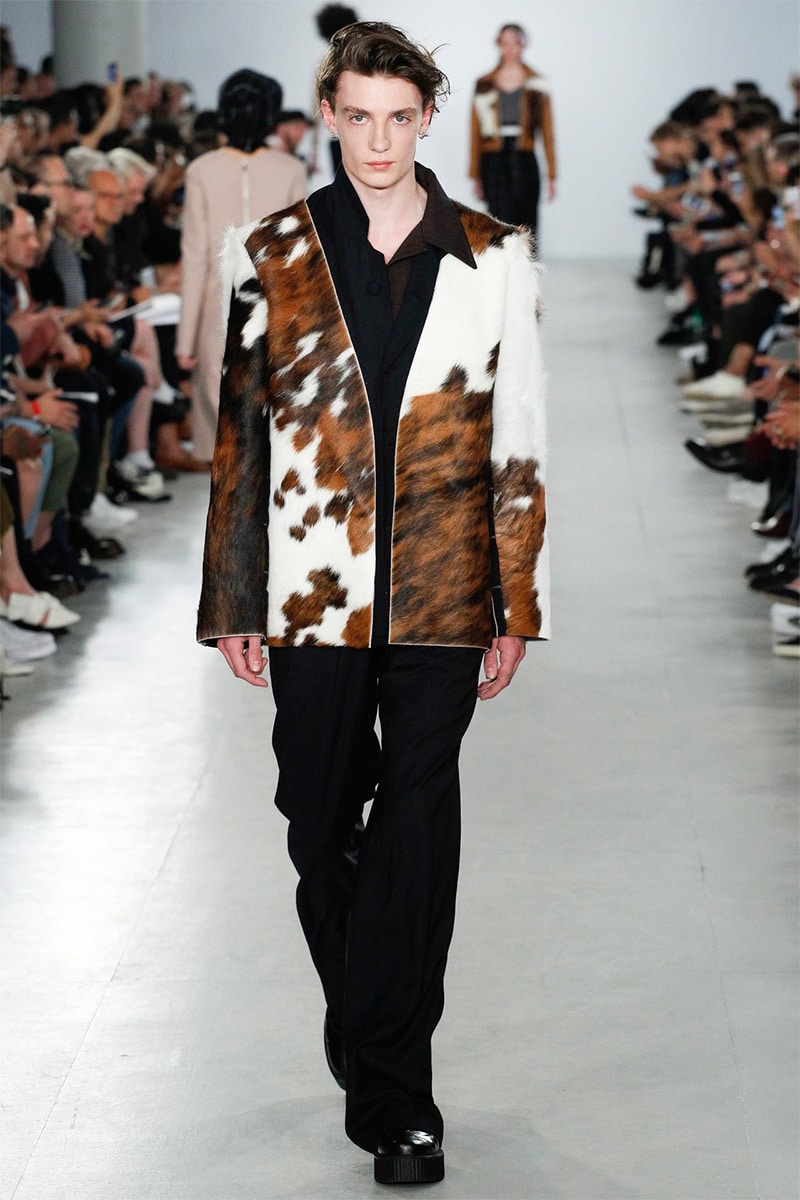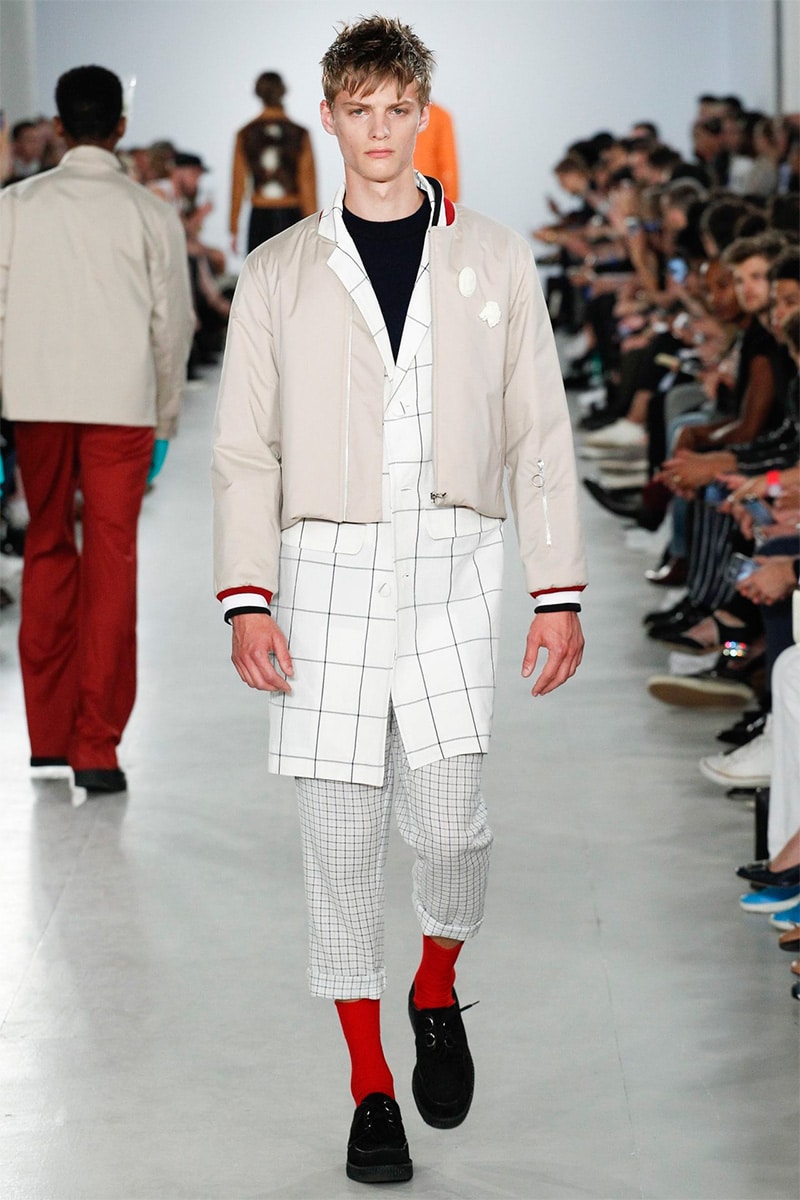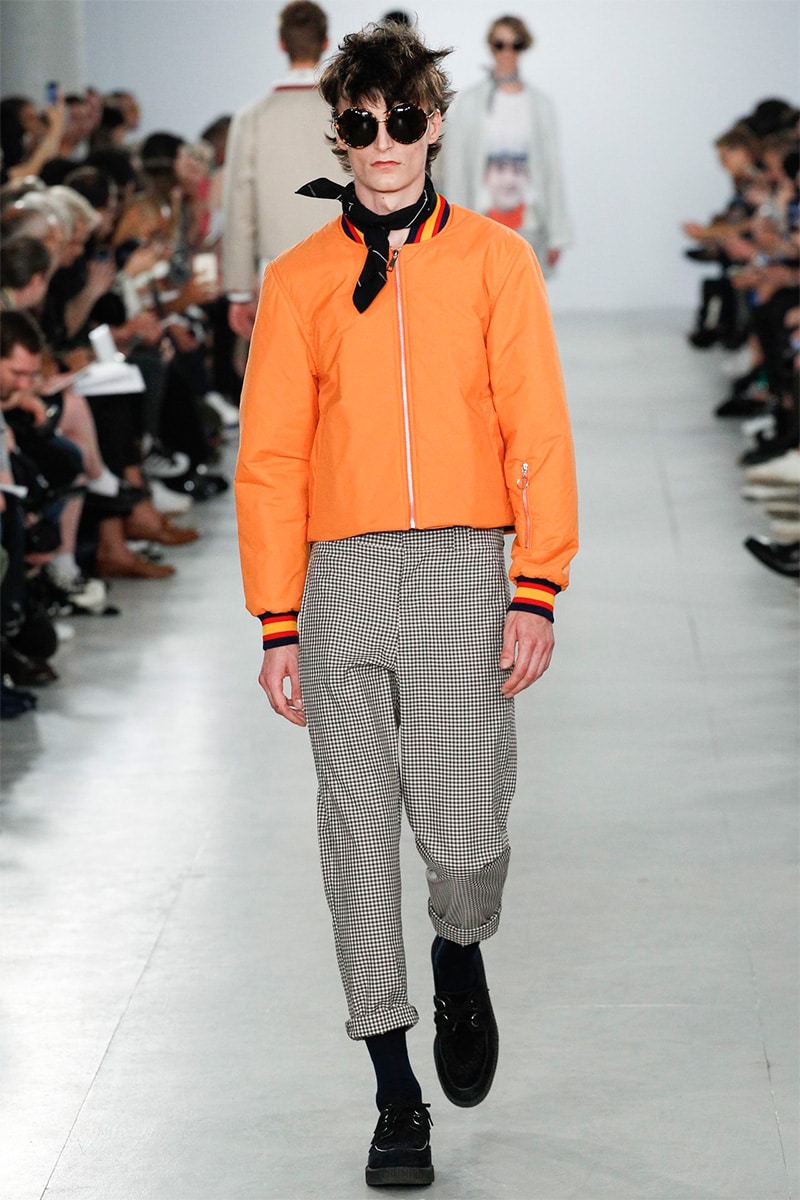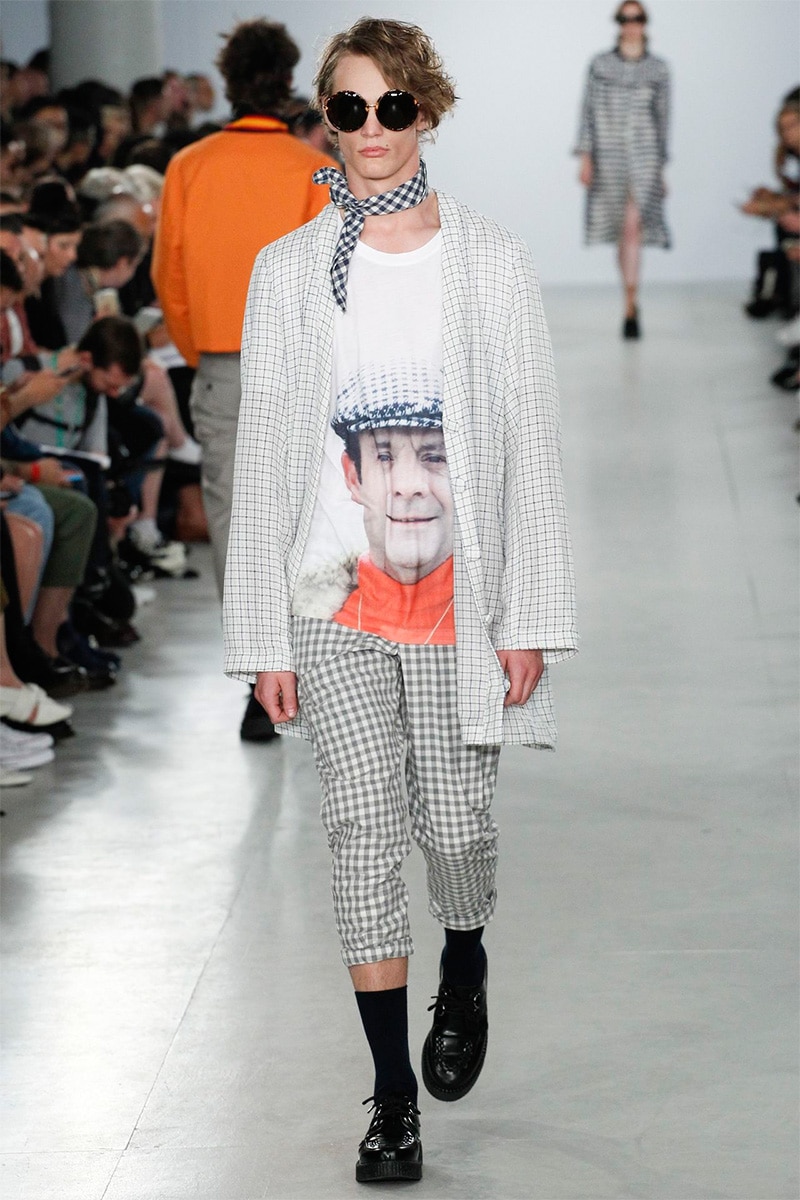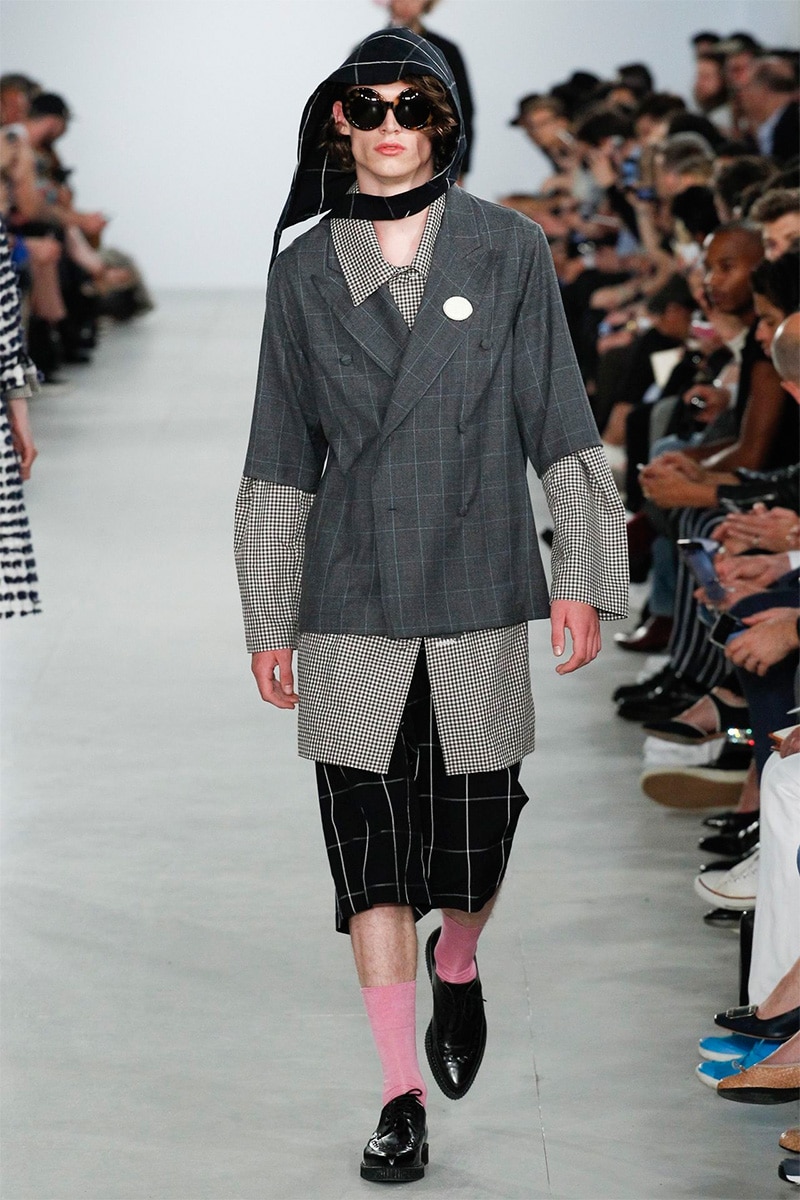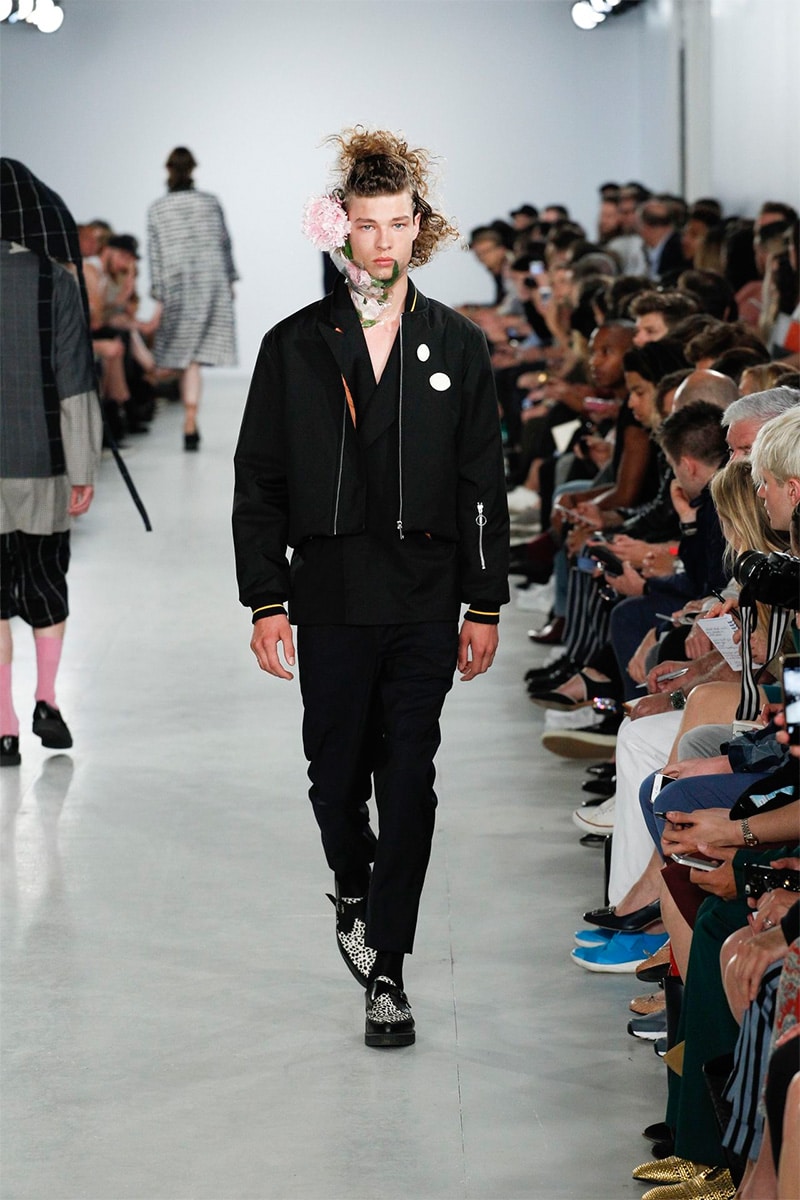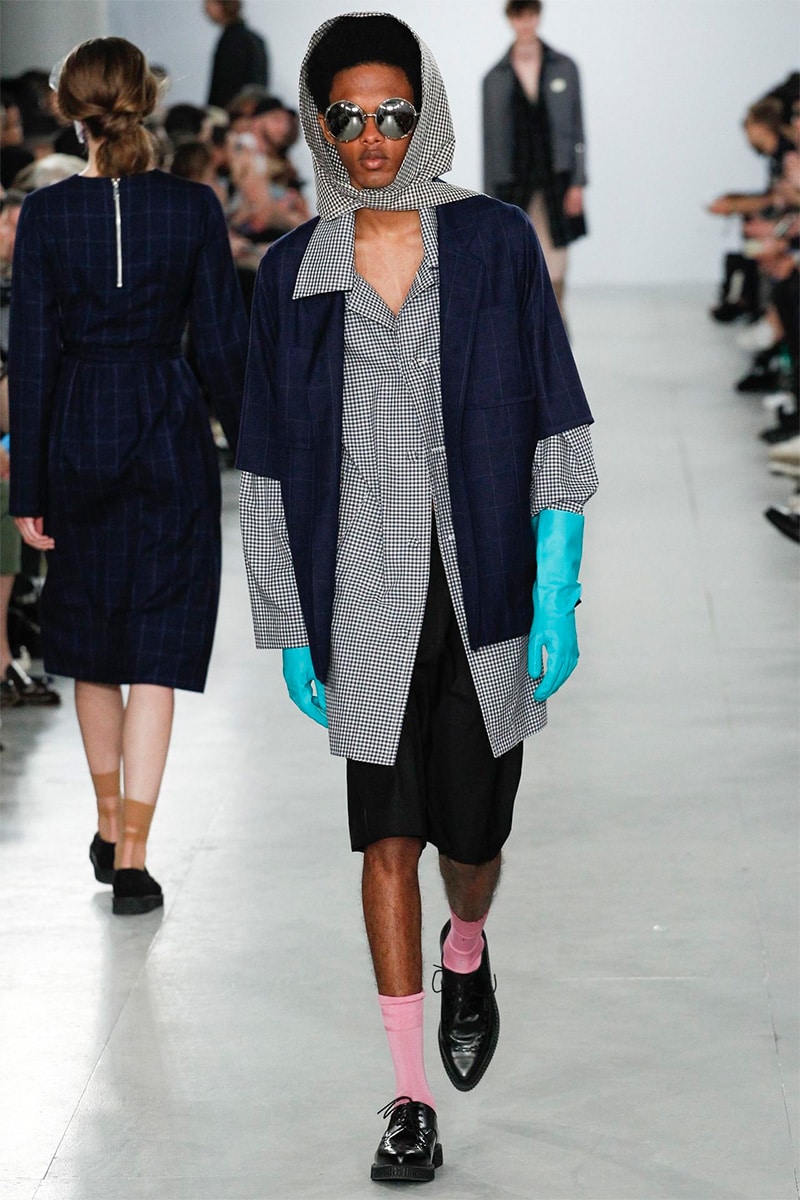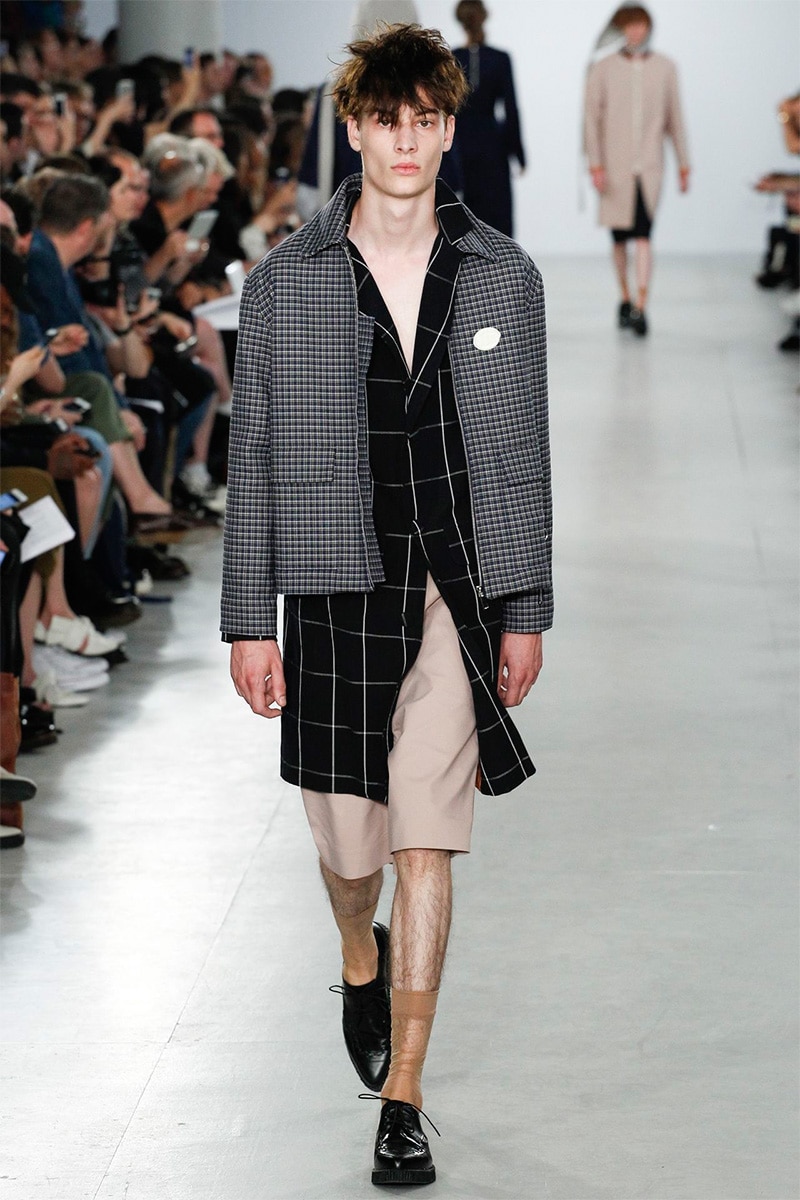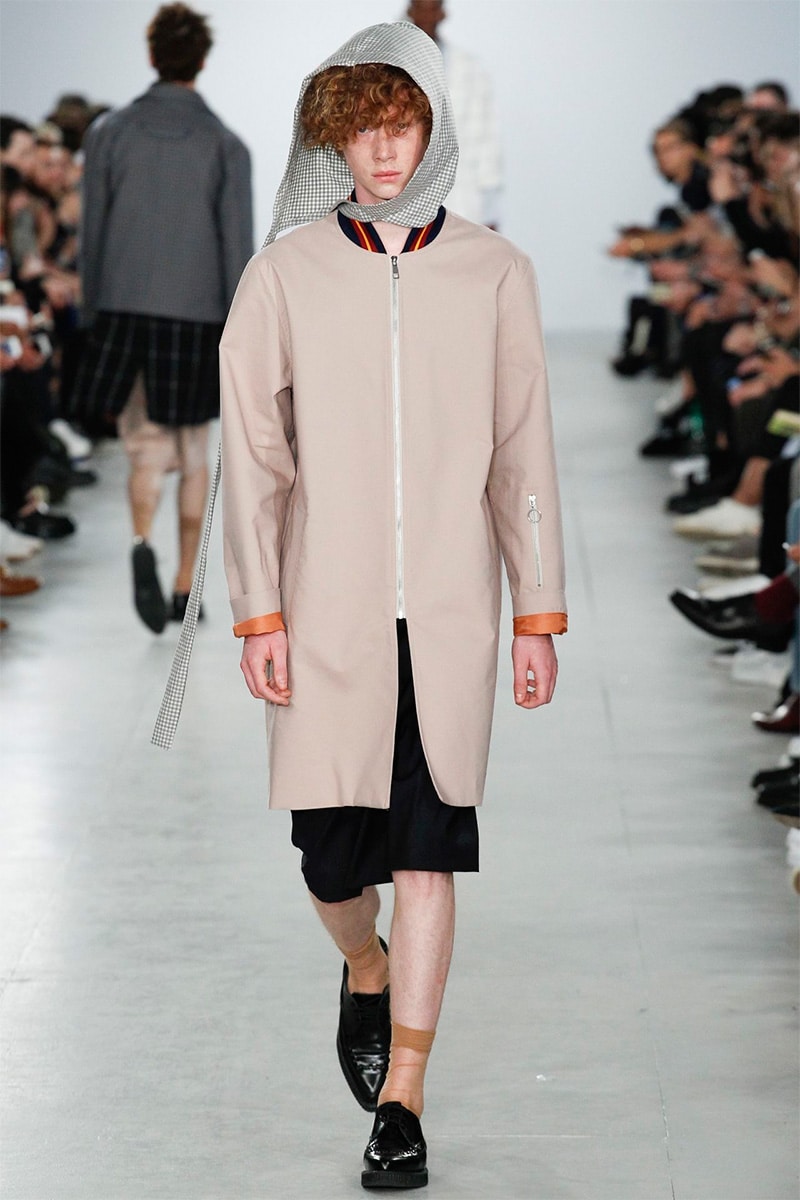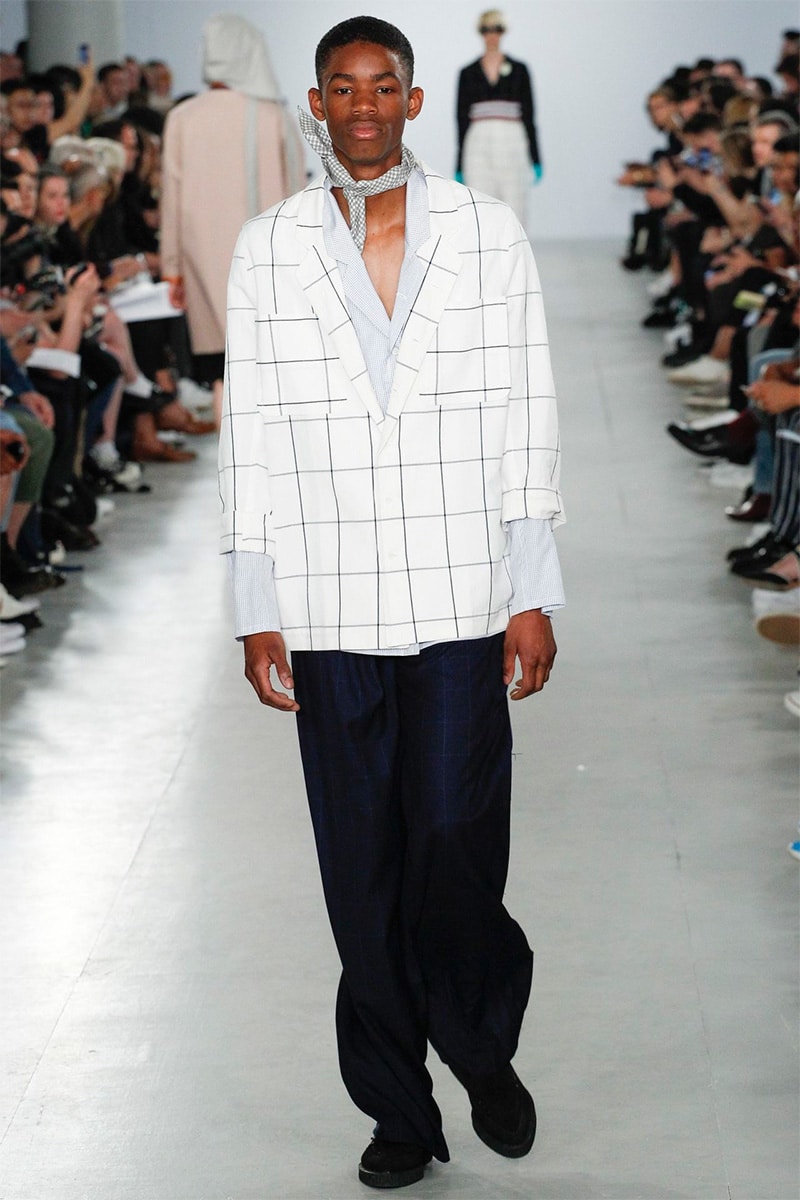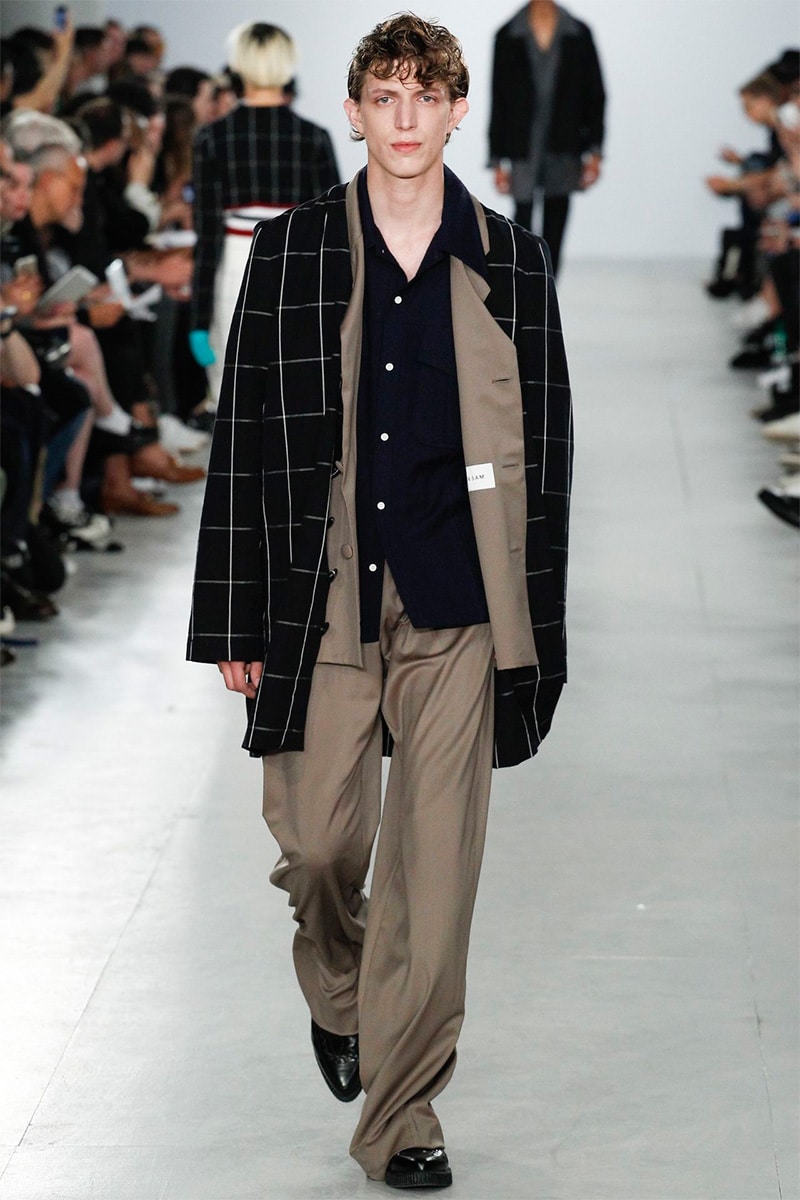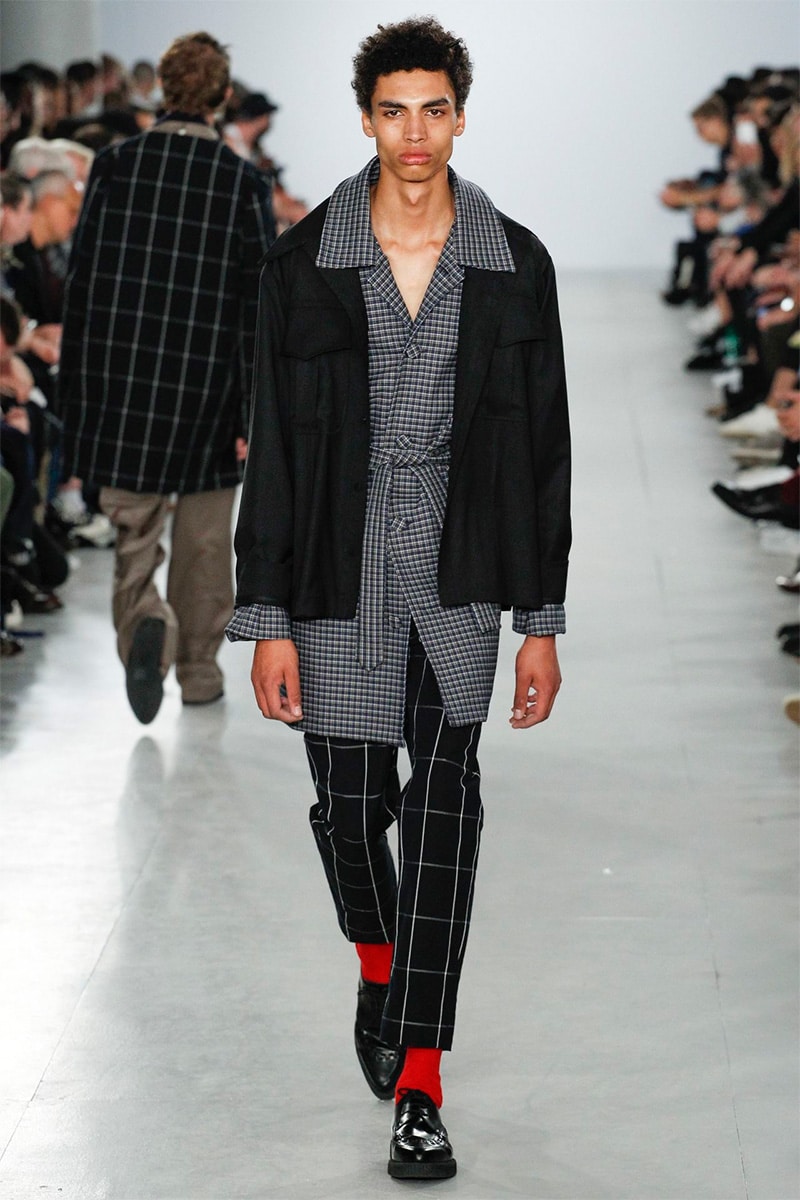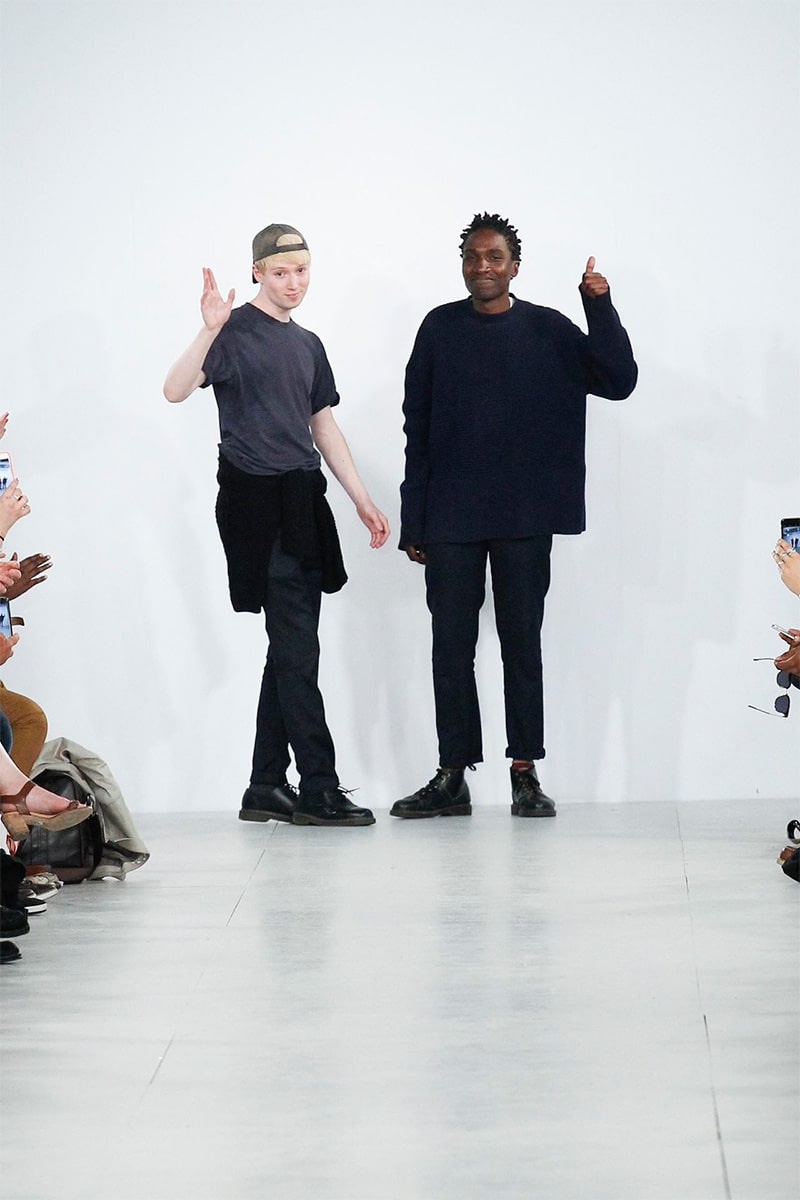 "What and who is a modern man?" was the question posed at Agi & Sam's SS17 show this morning. Sam looked to his own childhood, drawing inspiration from his father and mother who undertook polar roles in the traditional family unit, the first being a farmer and stay-at-home dad, while the latter worked away in the city. Observing the values we place on the males of today, some believe in physical and economic strength to define masculinity, while others consider that versatility and equality between the sexes, both in the home and the workplace is the true mark of a modern gentleman.
Collaborating with The Woolmark Company and Dormeuil, fine wools and cottons dominated the textures this season, with contrasting patterns the key note in the styling. Pin stripes, window panes and watery ginghams sat atop each other, juxtaposing various work wear styles, extending to the use of washing up gloves to encase the models hands. Floral weaves, like your grandmother's curtains, were seen as two piece matching suits with 70's oversized collars and 3D printed brooches. The tailoring was more deconstructed than usual, with dropped shoulders, separated hoods and slouchy trouser lengths.
Certain pops of colour kept the collection alive with the addition of primary red socks, a clementine orange bomber jacket and ribbing in striped blues and yellows reminiscent of your P.E sports kit. Another playful addition to the collection was the makeup, headed up by Jenny Coombs and the M-A-C pro team, which encased flowers in film attached to the models' cheeks and necks like bouquets.