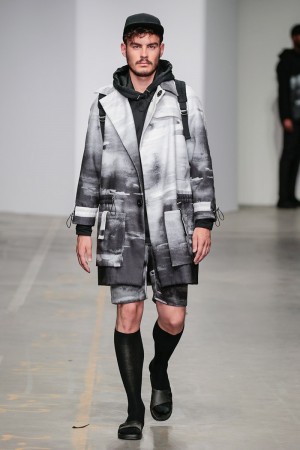 CARLOTAOMS presented its new Fall/Winter 2015/16 collection at FASHIONCLASH Festival 2015.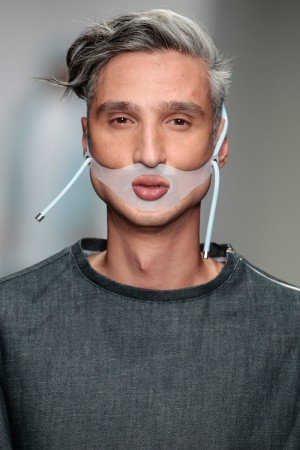 Bluedenîmes is a brand by Dutch designer Dusty Thomas who graduated from MAFAD academy in 2014. She teamed up with jewellery/props designer Minou Lejeune for her new collection that she presented at FASHIONCLASH Festival…. »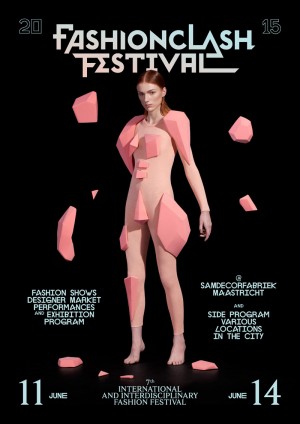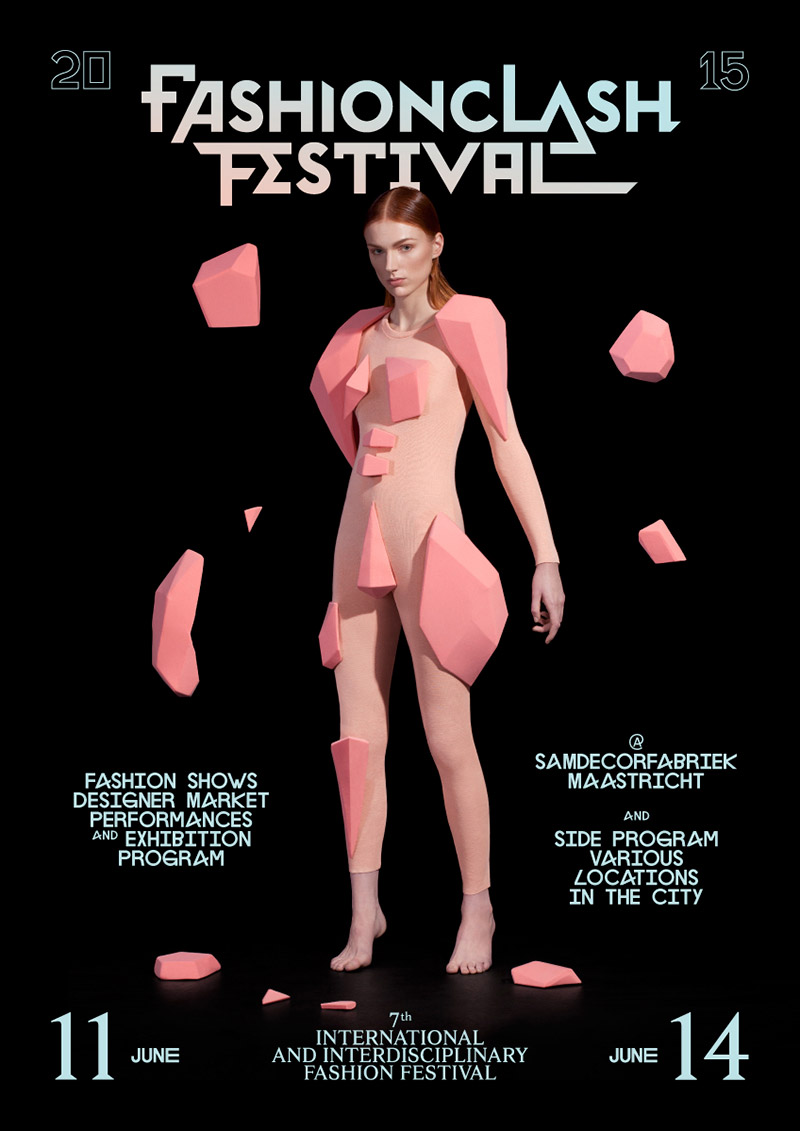 FASHIONCLASH believes that fashion as an art form can critically discuss current controversial issues which are discussed in society. This year's overarching theme during the FASHIONCLASH Festival is GENDER. This theme shapes the campaign and the… »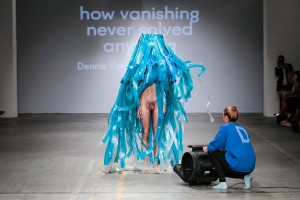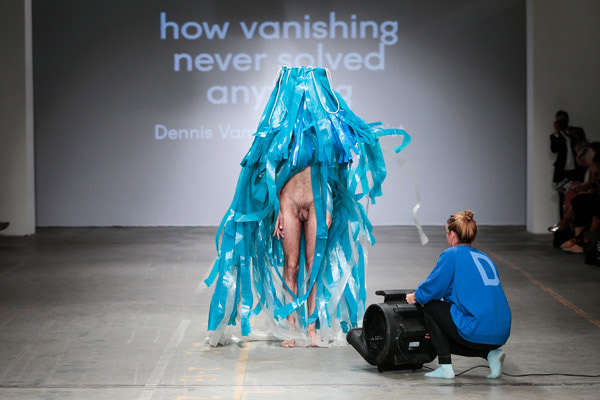 From the 12th until the 15th of June, the FASHIONCLASH Festival took over Maastricht and transformed the city into the gathering of young emerging artists and designers. The 6th edition of the international and interdisciplinary platform lived up… »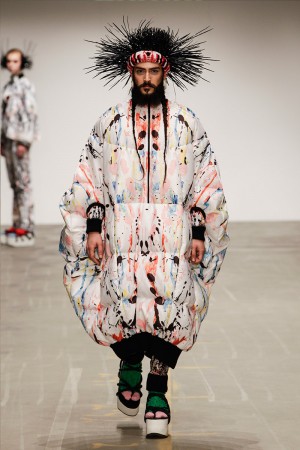 For his new Fall/Winter 2013-14 collection, Tom Van der Borght takes a next step in his fast developping fashion career. A vision of apocalyptic gaucho-farmers celebrates yet again an eclectic mix of influences from the four corners of… »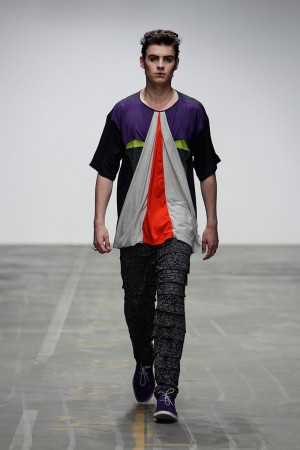 Serbian designer Milica Vukadonovic presented a menswear collection entitled (S)SINNER MEN, at Fashionclash. At the first glance pieces as jackets, coats and pants reflect the character of bold, strong-minded, military men. In contrary, hidden bits through accessories,… »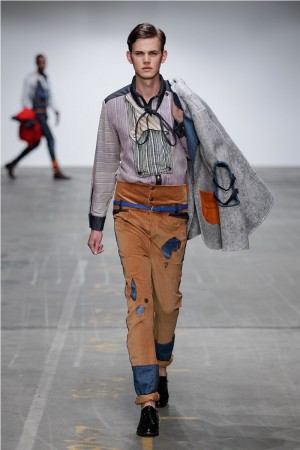 Likeme(N) is a label by Dutch designer Gertjan van der Linden. He presented his "Alpha Man-ifest" collection at Fashionclash.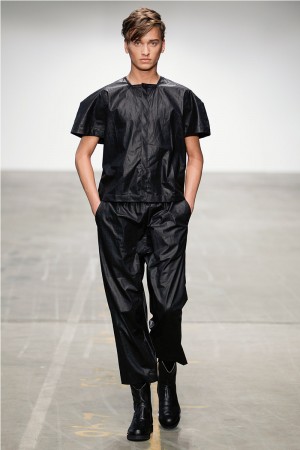 Jose Francisco Ramos presented his "Fragmento" collection at Fashionclash. Employing irregular geometric fragmentations as a starting point, composition and futuristic silhouettes that articulate themselves based on intuition are created without leaving certain harmony aside.
DIORALOP collections are inspired by Polaroid pictures which were created by intentional spills of chemicals and by exposing them to different temperatures. It results a collage-like mix of materials with the supplements of the prints. This collection presented… »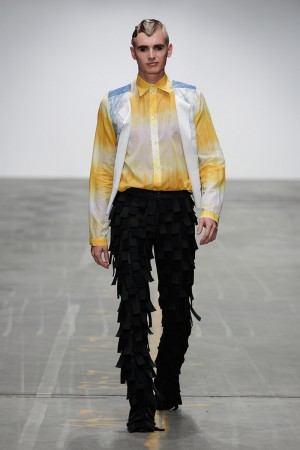 "On the road" collection is inspired by immigrants and nomads. It is about free men, without a country but men who are attached to their roots. The collection is a mixture of printed fabrics, embroidered pieces and clean fabrics. It… »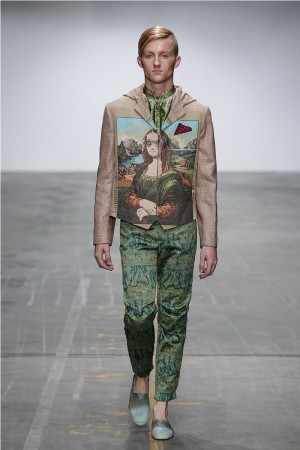 Amit Baruch presented her "I Am Collecting Beautiful Objects" collection at Fashionclash. She choose to transfer his feelings and sensations through different combinations of techniques and fabrics, using "ready-made" goods, rich colors, fragments; embroidery, silk, goblins,… »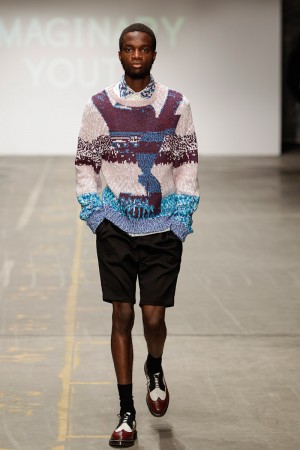 AJ METS is a label by Albert Jan Metselaar. The collection, presented at Fashionclash,  is a fusion of classics and modernity with a splash of colour. The "Imaginary Youth" collection embodies modernity, print, art, texture, rawness, blod… »