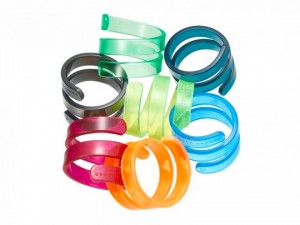 Marc Jacobs cuenta con la colaboración de la diseñadora, artista y estilista francesa Maripol, en esta colección de complementos (y tambien camisetas) ultracoloristas, para Marc by Marc Jacobs. Collares y pulseras en colores vibrantes que no superan los $50
En los… »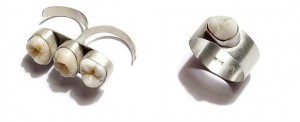 Polly van der Glas ha matado al hada de los dientes. Esterilizados y seleccionados, son incrustados en anillos y otros accesorios de plata de ley. Maxilares, caninos, incisivos… ninguno se escapa.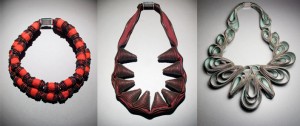 The zipper is a device designed simply to function but Kate Cusack shows us that the zipper is more than a fastener. Instead, it is flaunted in kaleidoscope patterns that spiral in unexpectedly playful directions. The fastener becomes… »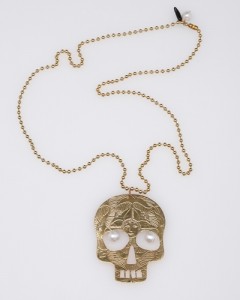 Mercedes Salazar uses traditional handcrafted techniques with the most unusual materials to create unique 'centerpiece' jewelry.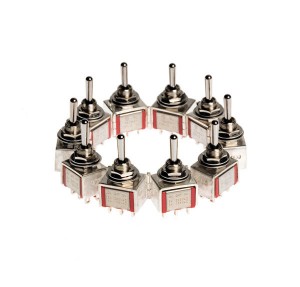 Designer Lillian Pau showcases her jewelery inspired by Obsessive Compulsive Disorder.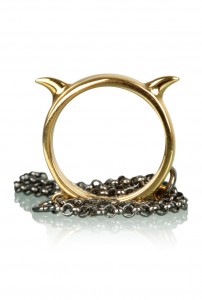 These cheeky finger cuffs is by the naughty knickers company Agent Provocateur! The new collection is truly an attitude packed one…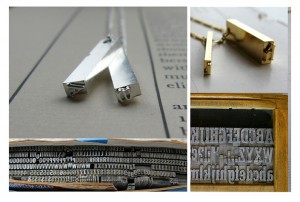 Perfect for all the typography and letterpress lovers ~ Erica Weiner Jewelry has silver and gold necklaces!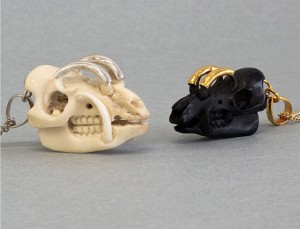 The morbid side to Zoe Mou's jewelry collections. 'Deadly Creatures' created by talented artisans, using buffalo bone and horn.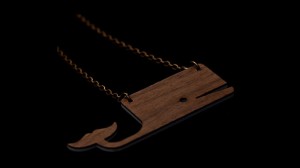 Amazing Emil Kozak locals only whale necklace – Reversible!
Locals Only Necklace
Reversable necklace. White one side, walnut veneer other (chain length 75 cm) W/Copper Chain.
Made in Collaboration with Furni, in best canadian wood making tradition.
Limited edition.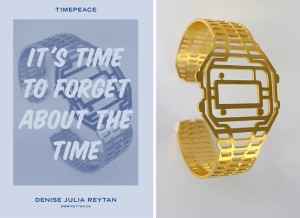 Denise Julia Reytan is a fantasy Jewelery creator,- The idea behind the piece is to"reminds you to enjoy life and to forget the time"

Tooth Necklace from Garnett Jewelry
Oxidized sterling silver tooth charm (.5 inch tall) hangs from oxidized sterling silver chain approximately 22 inches long ($35).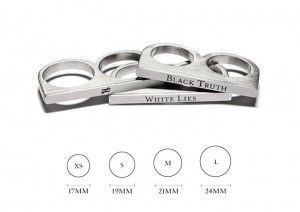 Solid stainless steel double finger rings with engraving.
Single, set of 2, or set of 3.
You can find it here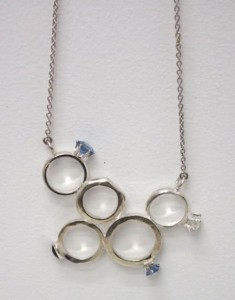 A selection of Husam el Odeh's work.