Featuring British actor Ed Skrein as the face of the new fragrance campaign. So good to be bad…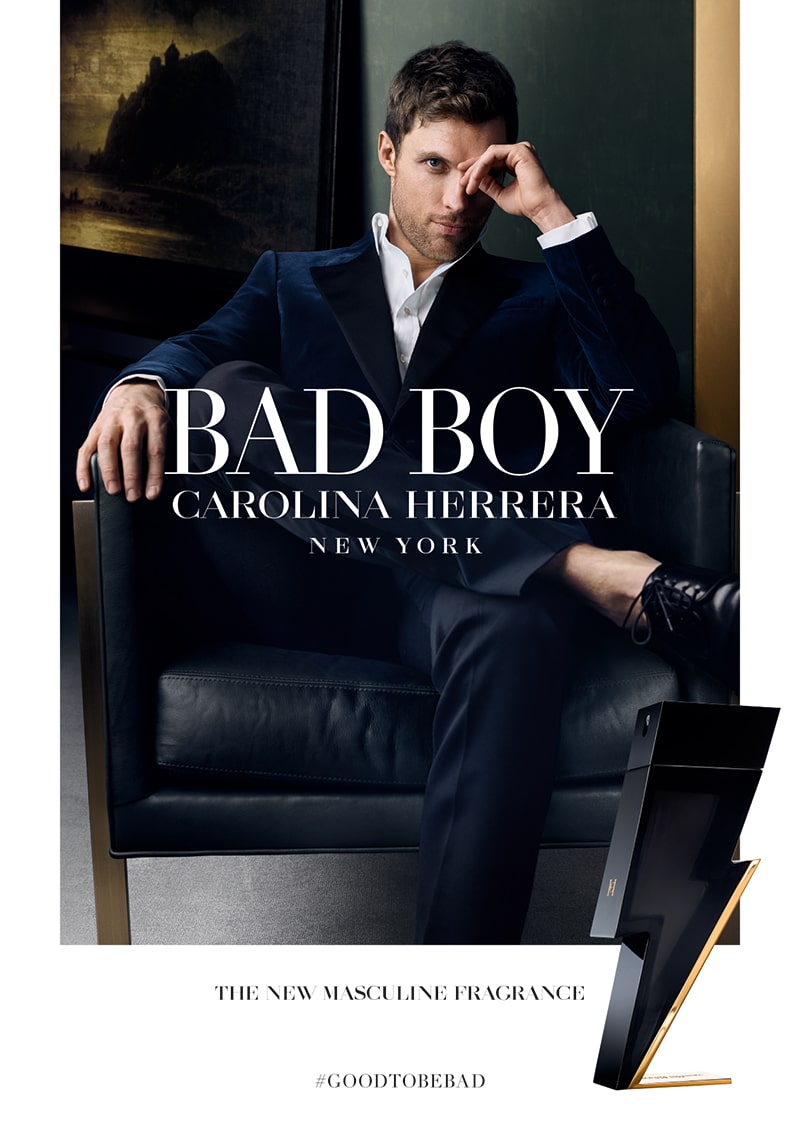 Carolina Herrera has recently landed with a brand-new men's fragrance on global shop floors, the masculine counterpart to the house's much-loved and commercially profitable Good Girl. British actor Ed Skrein stars as the face of the fragrance's campaign -appropriate and as such, he played with a couple of bad boys during the course of his acting career (you might remember his villain caricature featured as the antagonist in Deadpool and as Daario Naharis in Game of Thrones).
Comparably to Good Girl, Bad Boy's dagger-sculpted bottle is an indeed jaw-dropper, with its distinctive lightning bolt shape and golden stand, emphasizing a feel of prominence that's filled with striking taste. And we're here for it. BAD BOY is an oriental perfume, crammed with fresh elements such as green bergamot, sage, and red and white pepper. In addition to this, the scent is then further-boosted by roasted amber wood, tonka bean, and cacao.
A recent press release shared over the past month saw Carolina Herrera de Baez, creative director of fragrances of the eponymous fashion household, remarking: "To uncover their secret nuances, these accords have been roasted. They are also an homage to Eau de Parfum Good Girl, which also includes roasted tonka beans and cocoa."
And as quality and worth may want it, the above notes make an enchanting and exceptional men's fragrance. The juxtaposition between the menswear and womenswear fragrance reverberates a rebellious spirit, challenging the notions of the modern man who happens to be distinct, unique, and sexy.