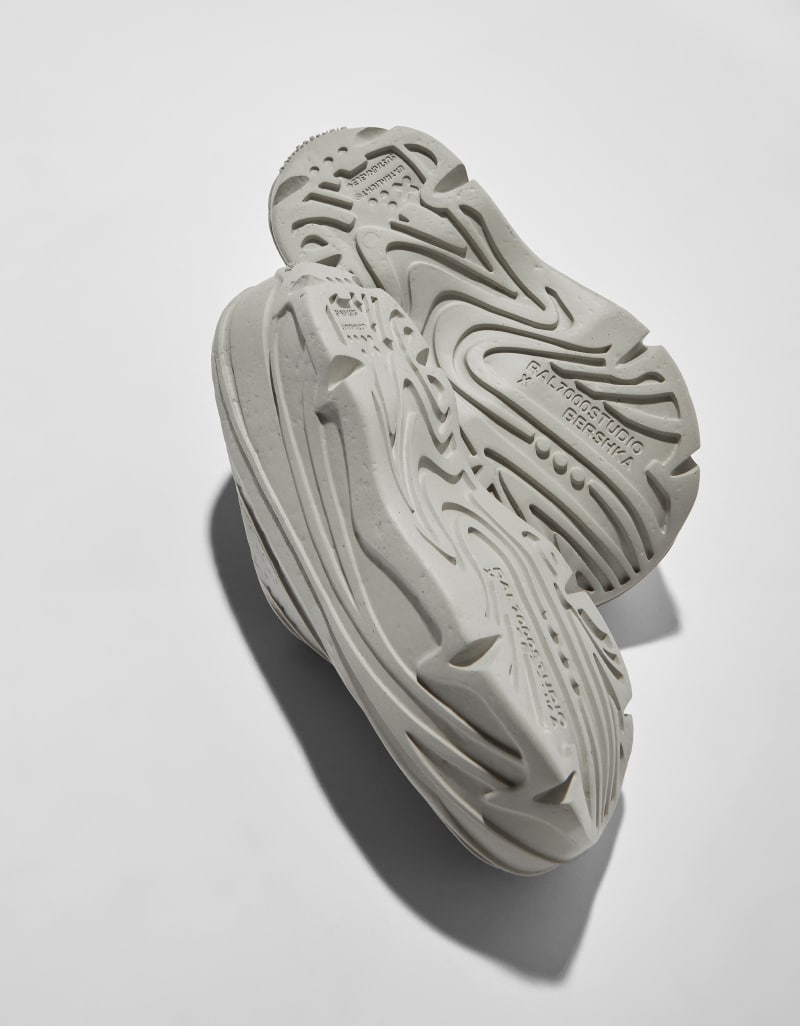 Bershka is a box of surprises, we all know that. Nowadays it may be the brand of the giant INDITEX that brings more novelties continuously. What is the last one? Its collaboration with RAL7000STUDIO.
This alliance arose from the creation of a clog with a minimalist and contemporary design that embraces the world of the metaverse and is characterized by dramatic volumes and organic lines inspired by natural elements. What apparently looks like a hand-carved block of stone turns out to be one of the lightest products thanks to the collaboration with XL EXTRALIGHT.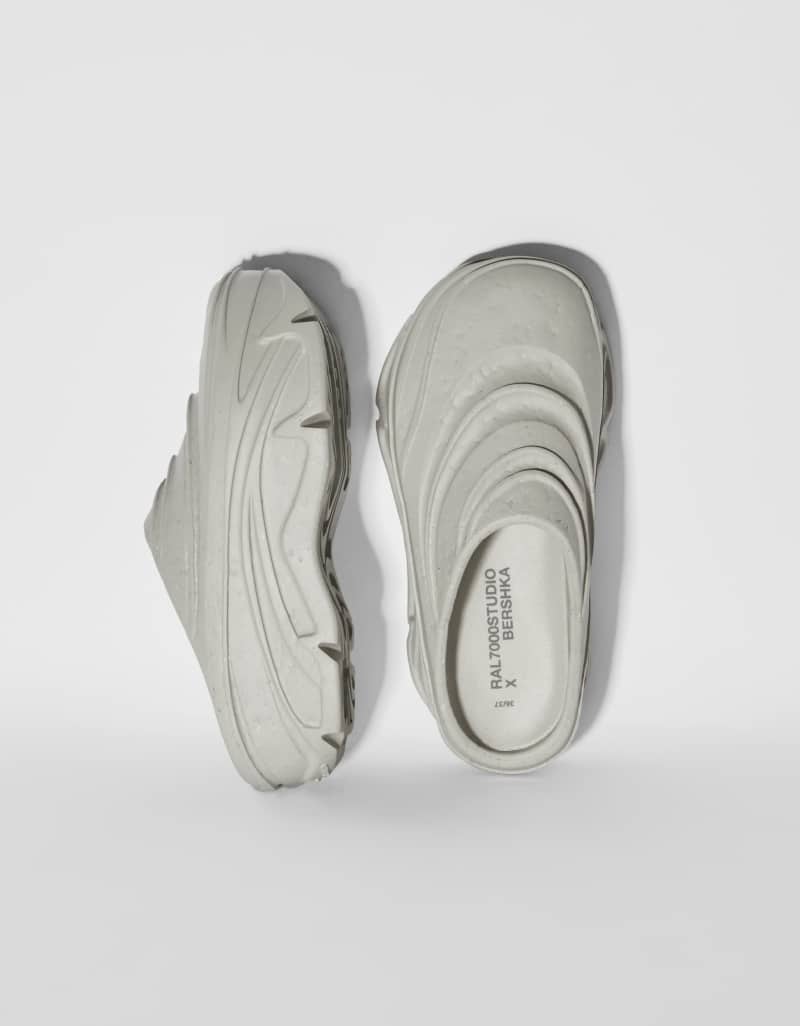 The item features an exclusive compound called "SUSTAINBLE+", one of the latest technologies developed by XL EXTRALIGHT, composed of 51% industrial waste. This makes each pair unique due to the irregular surface and random distribution of the recycled pieces throughout the product.
Why did Bershka decide to collaborate with the studio? To break down the barriers of digital, to ensure that the product leaves the screen to be fully tangible and interactive in real life, gaining credibility both in the physical world and online. and aims to make the design accessible and tailored to the needs of an innovation-conscious audience within the fashion industry.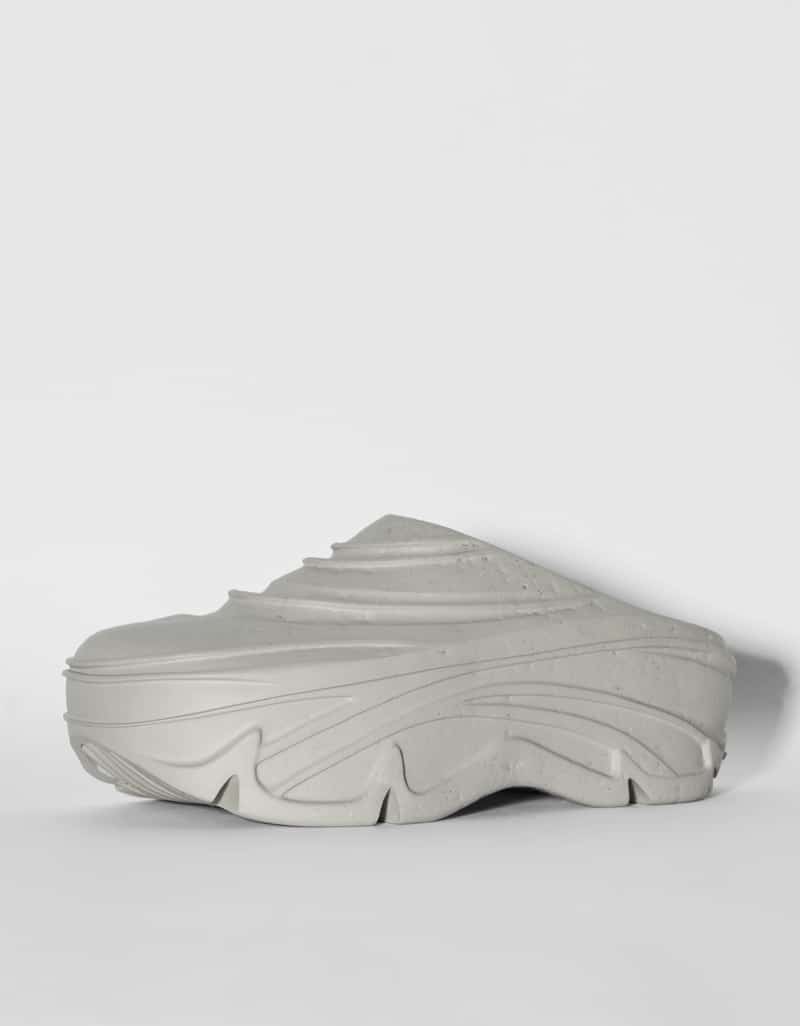 RAL7000STUDIO x Bershka clogs are now available for purchase at bershka.com and selected stores.