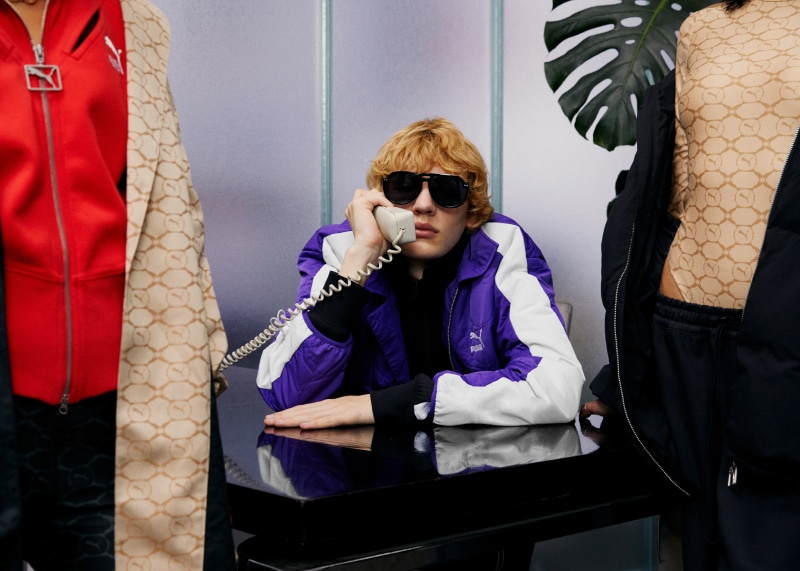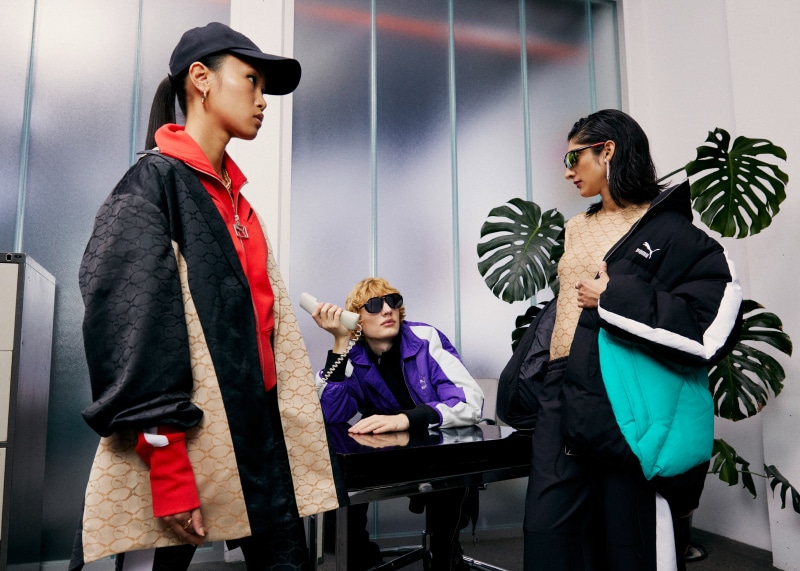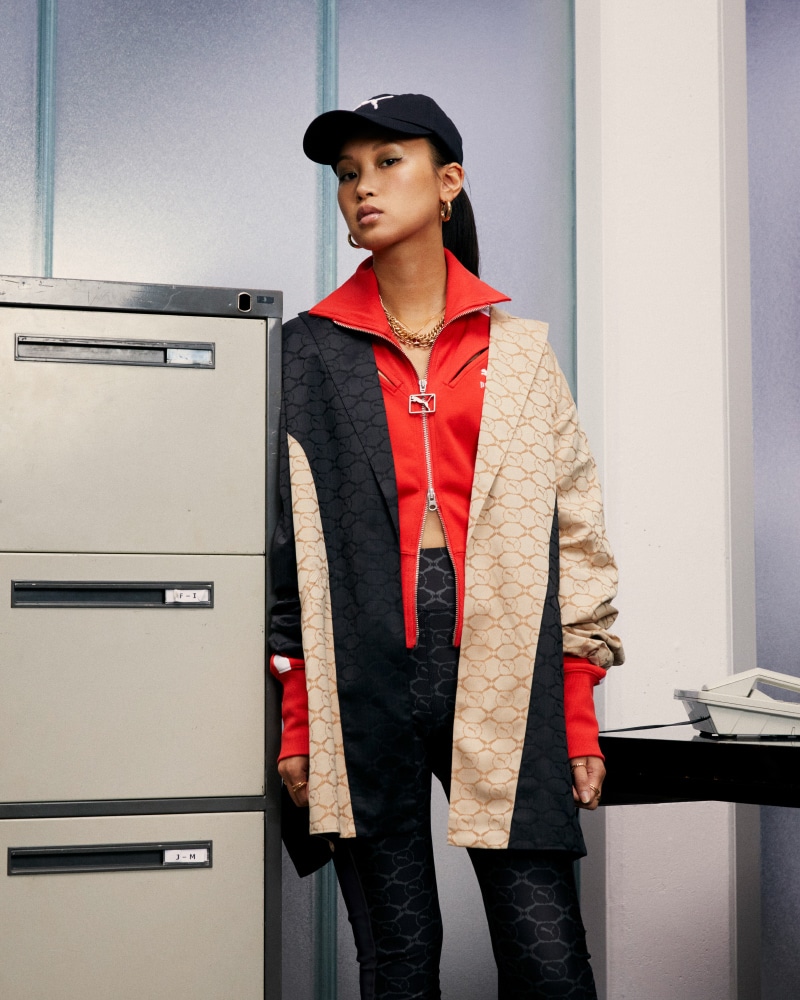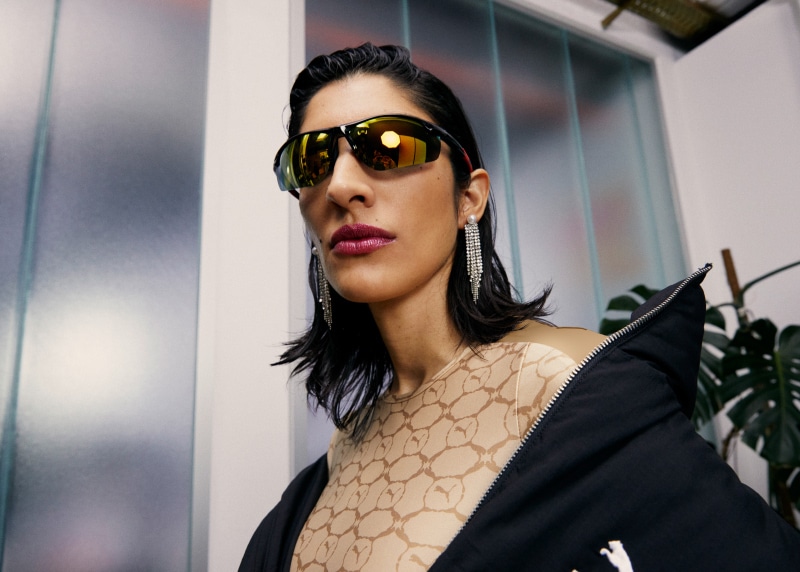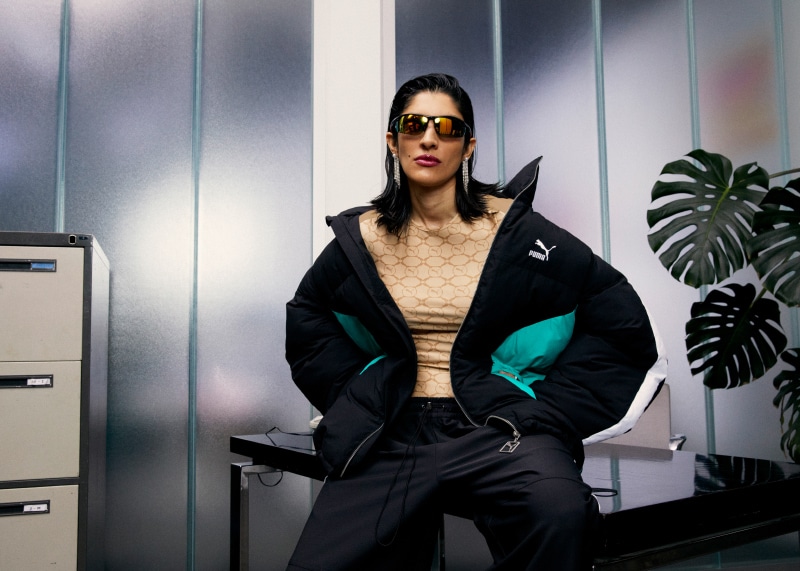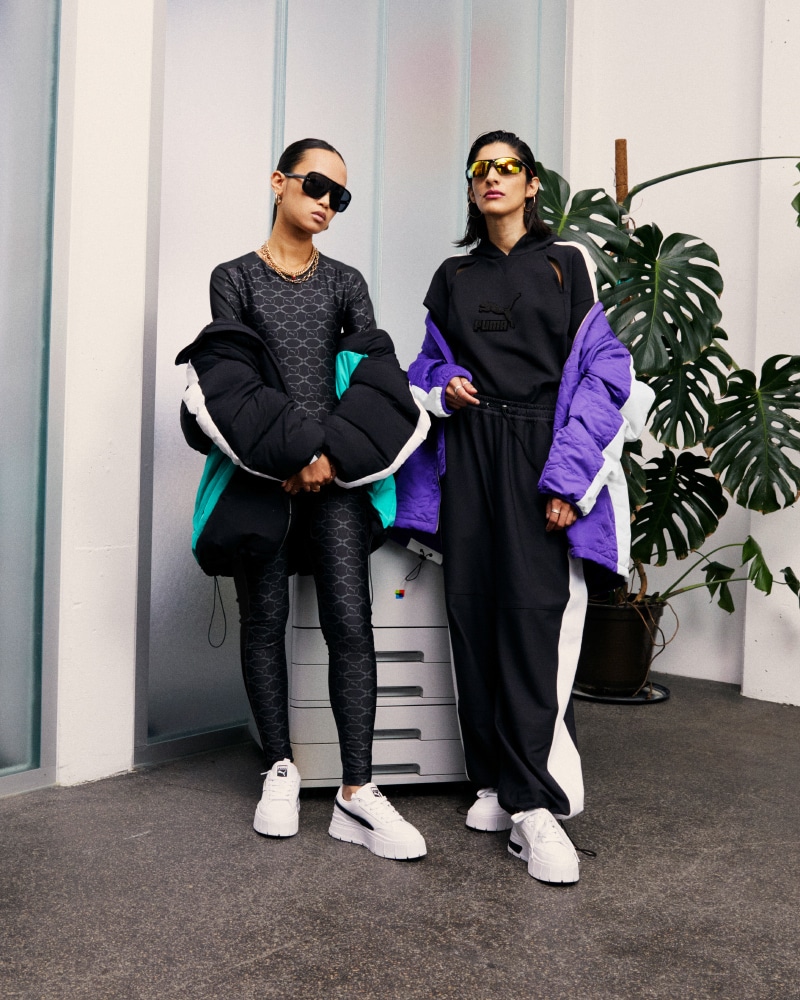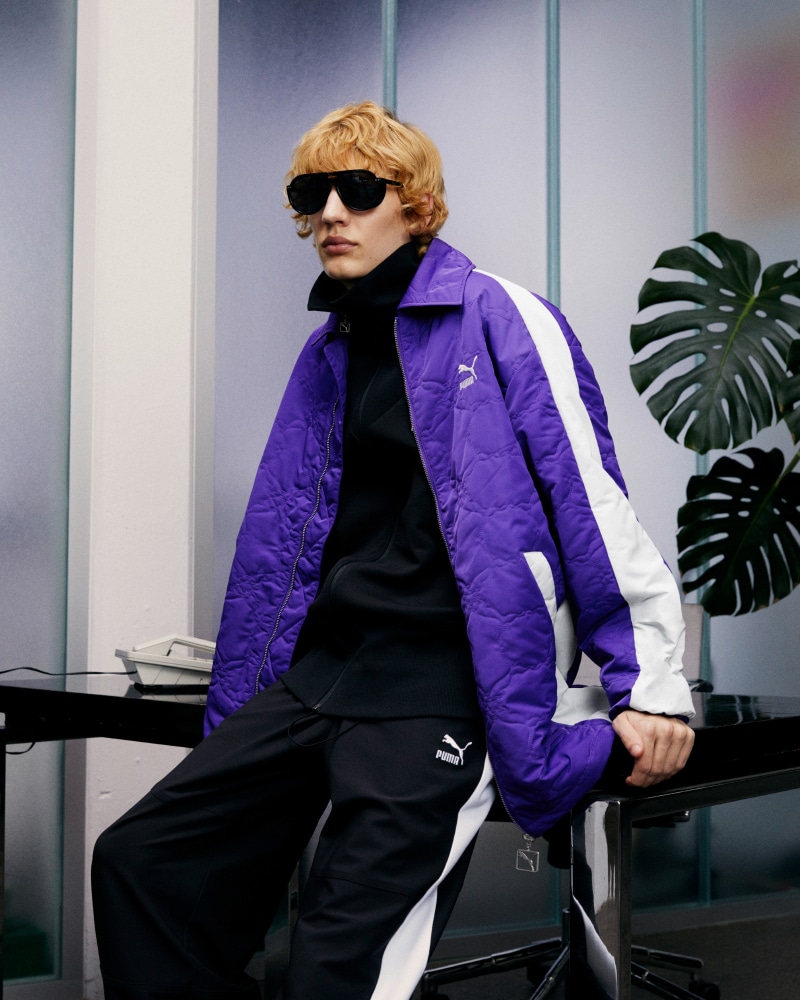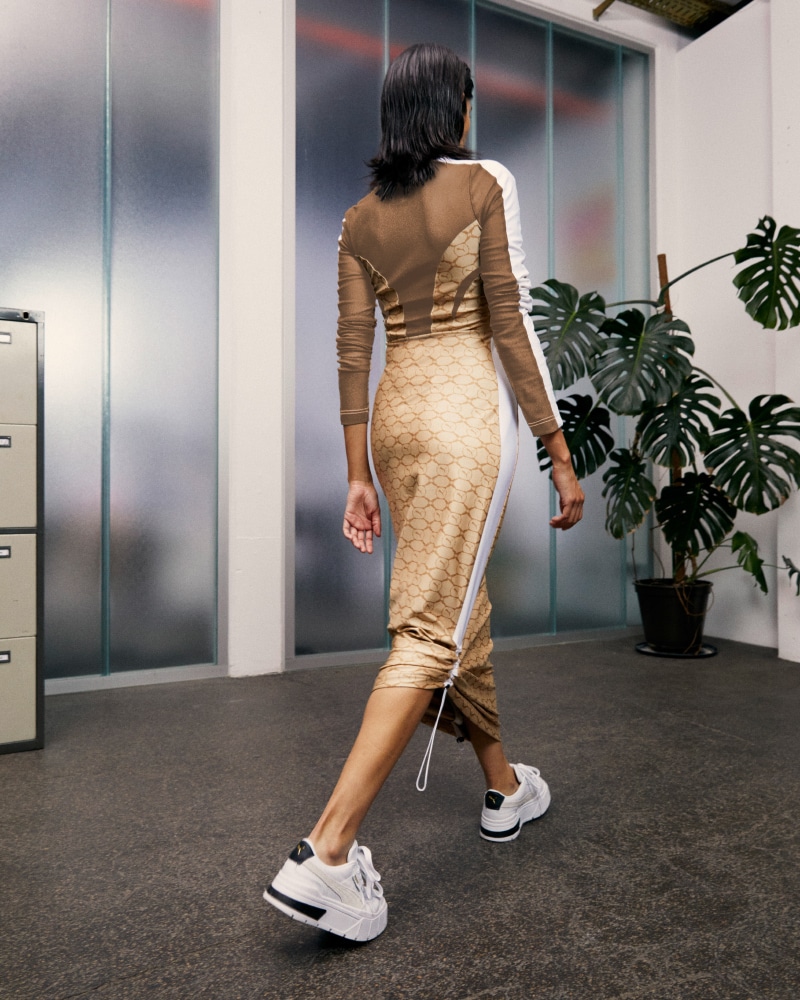 In 1998, PUMA became the first sports brand in the world to dissolve the barrier between performance and fashion. PUMA collaborated with German minimalist designer Jil Sander to bridge sport and style, forging a partnership that was years ahead of its time. Now, PUMA continues to disrupt with Luxe Sport, a collection that redefines the codes of couture, as witnessed in the 'FUTUROGRADE' show during New York Fashion Week.
At the core of the collection is PUMA's iconic T7 tracksuit, which is re-envisioned like never before. Sharper silhouettes, exaggerated shapes, and monogram patterns show the T7 tracksuit in a brand new light, with select references taken from the free-spirited boldness of the '80s. PUMA's exploration of cuts and themes results in eleven new interpretations of the T7, including the T7 Bodysuit, the T7 Blazer, and the T7 Oversized Puffer Jacket. PUMA's Big Cat logo is transformed into a bold pattern that features throughout.
The accompanying footwear collection offers three versions of the creeper-inspired PUMA Trigger, including a striking thigh-high boot hybrid. Three versions of the PUMA Diablo Nu feature a boldly colored outsole that wraps the shoe's technical upper.