It's not long until we find out who the winners of the next edition of the Andam Fashion Awards will be, but before that, the list of the 12 finalists who will go through to the final round has been unveiled.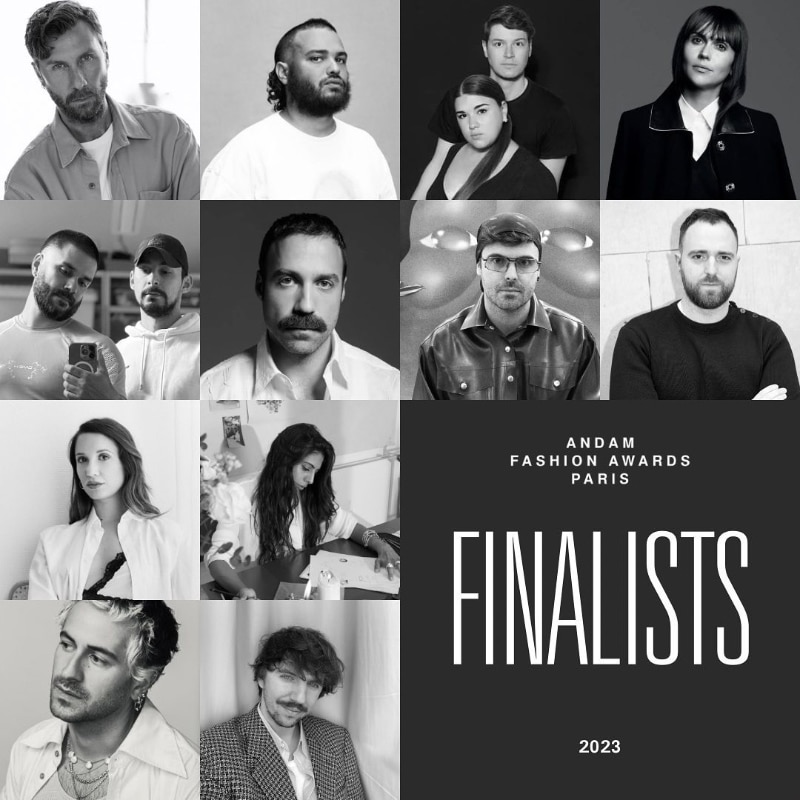 Vying for the Andam Grand Prize and the €300,000 cash sum are designers Andreādamo, Duran Lantink, Ester Manas, Gauchere, GmbH, and LGN Louis-Gabriel Nouchi, while for the Pierre Bergé Prize and the €100,000 are Avellano, Ouest Paris, and Vaillant.
Apart from these nine names, the three nominees for the Accessories Prize, which offers the same financial endowment as the Pierre Bergé Prize, have also been announced: Alighieri, Panconesi, and Ruslan Baginskiy.
All of them are finalising their proposals, which will be presented to the 31 members of the jury, who will select the winners on 29 June. Of them all, Riccardo Bellini, President and CEO of Chloé and mentor of the Andam Grand Prix said: "Together with the jury, we were particularly impressed by the level of creativity, savoir-faire, and craft displayed by this talented group of finalists, who also demonstrated strong consideration for the key sustainability challenges of the future in their impressive range of collections."
We already said it at the beginning of the article. The winners of the three categories of the Andam Fashion Awards are about to be revealed – have you got your favourite yet? Place your bets!