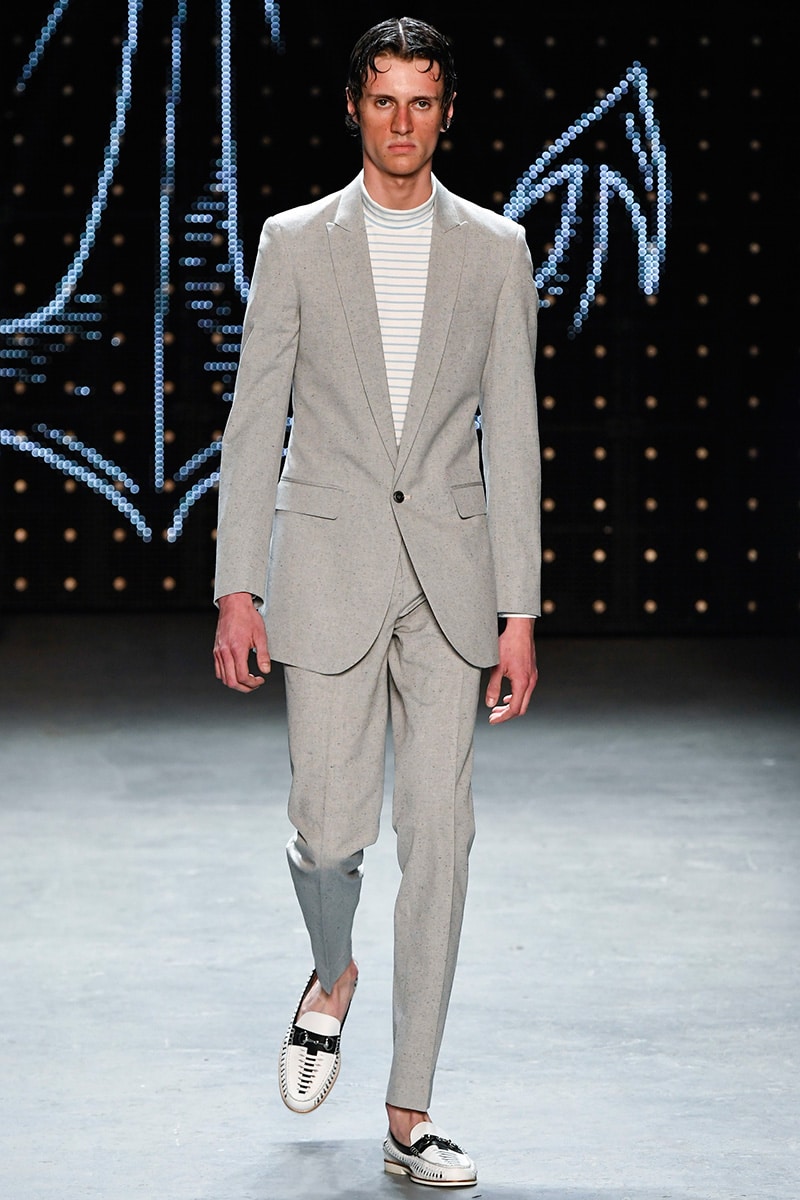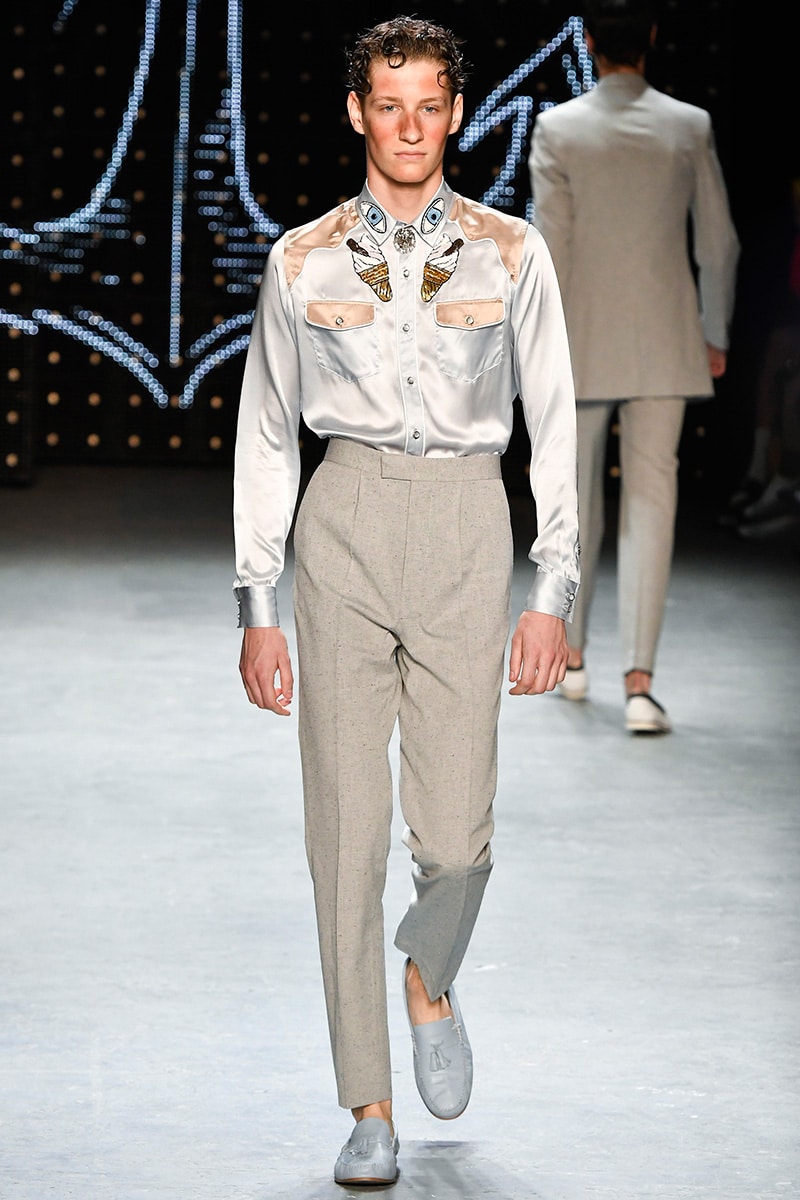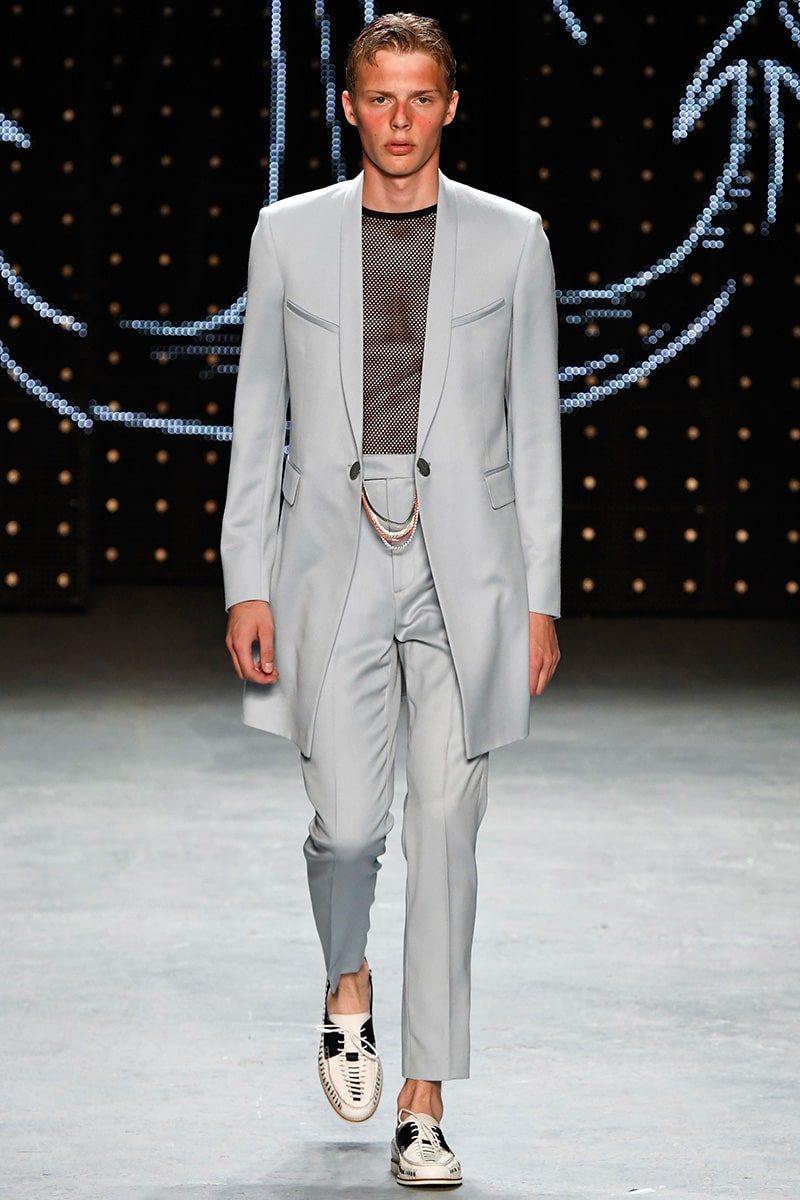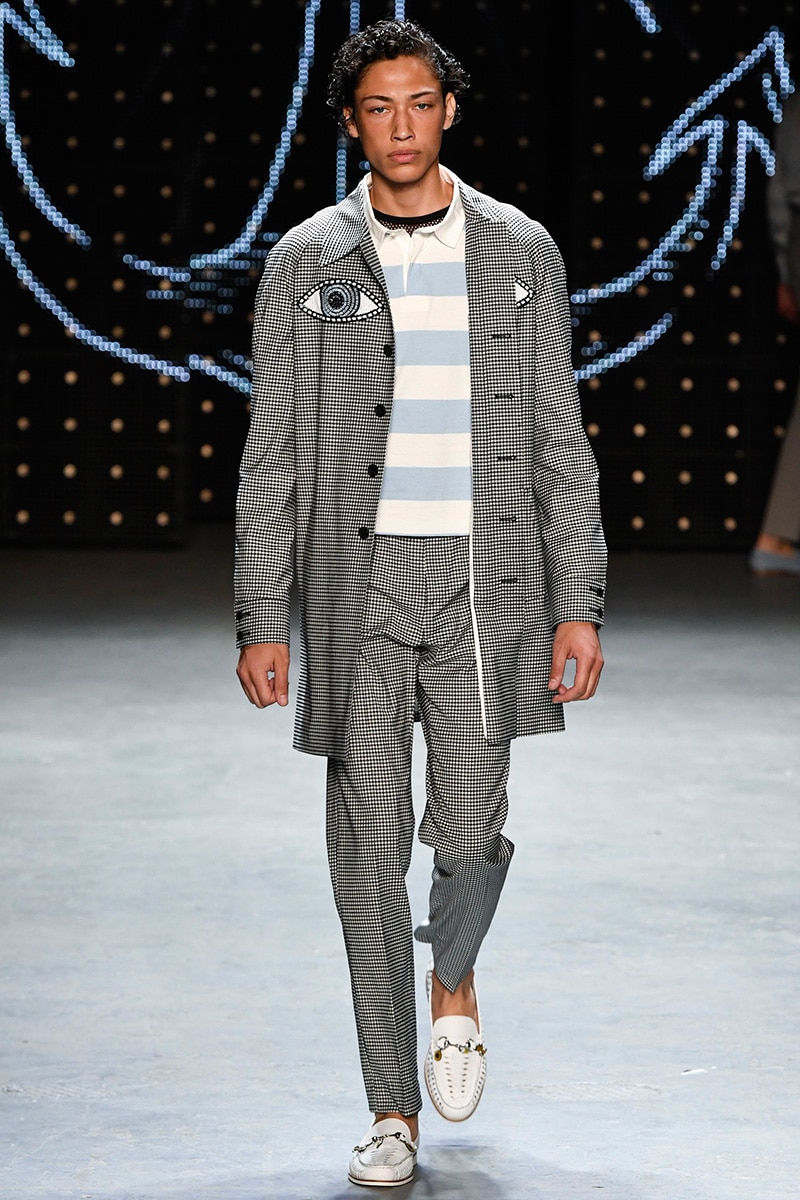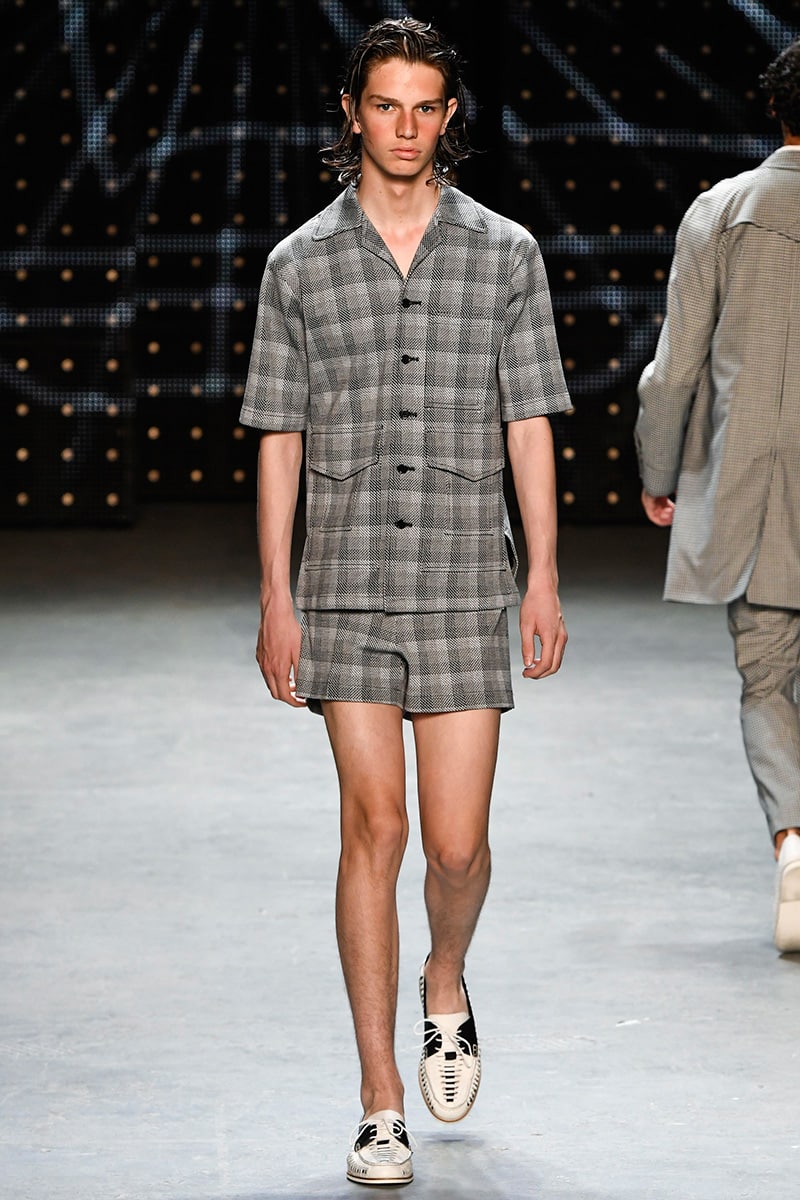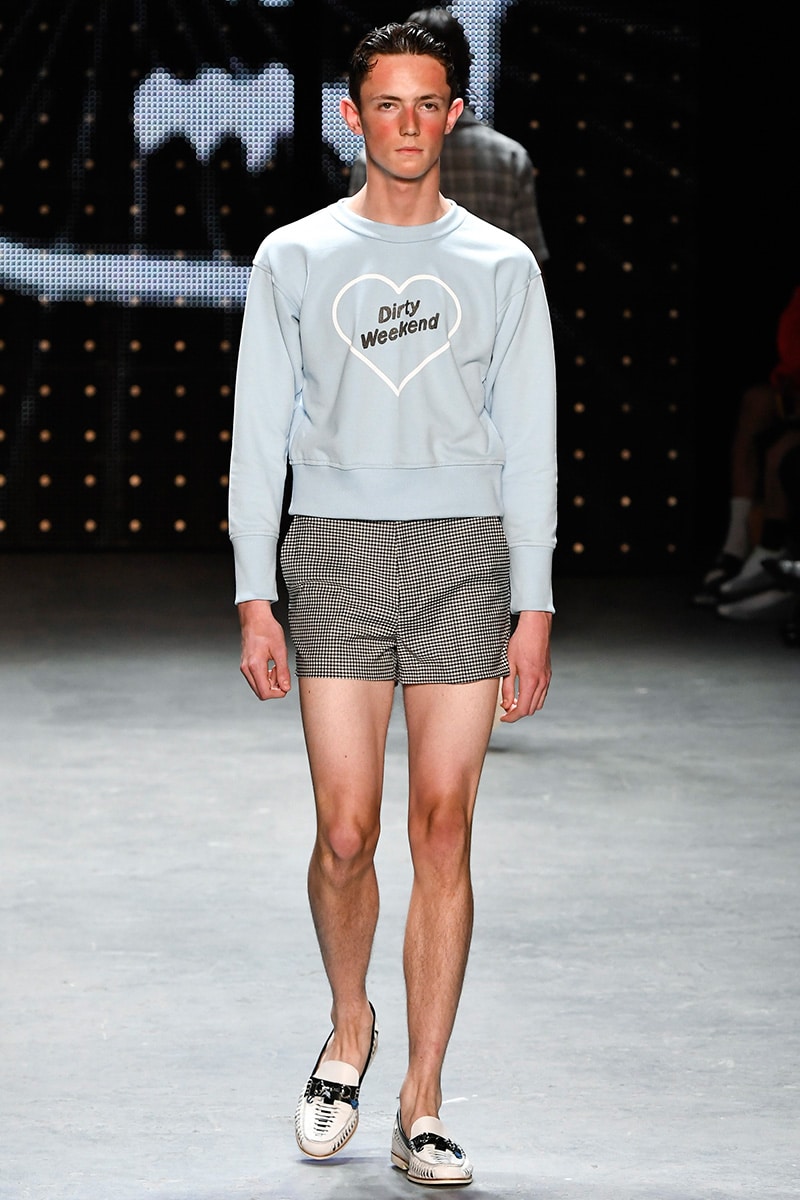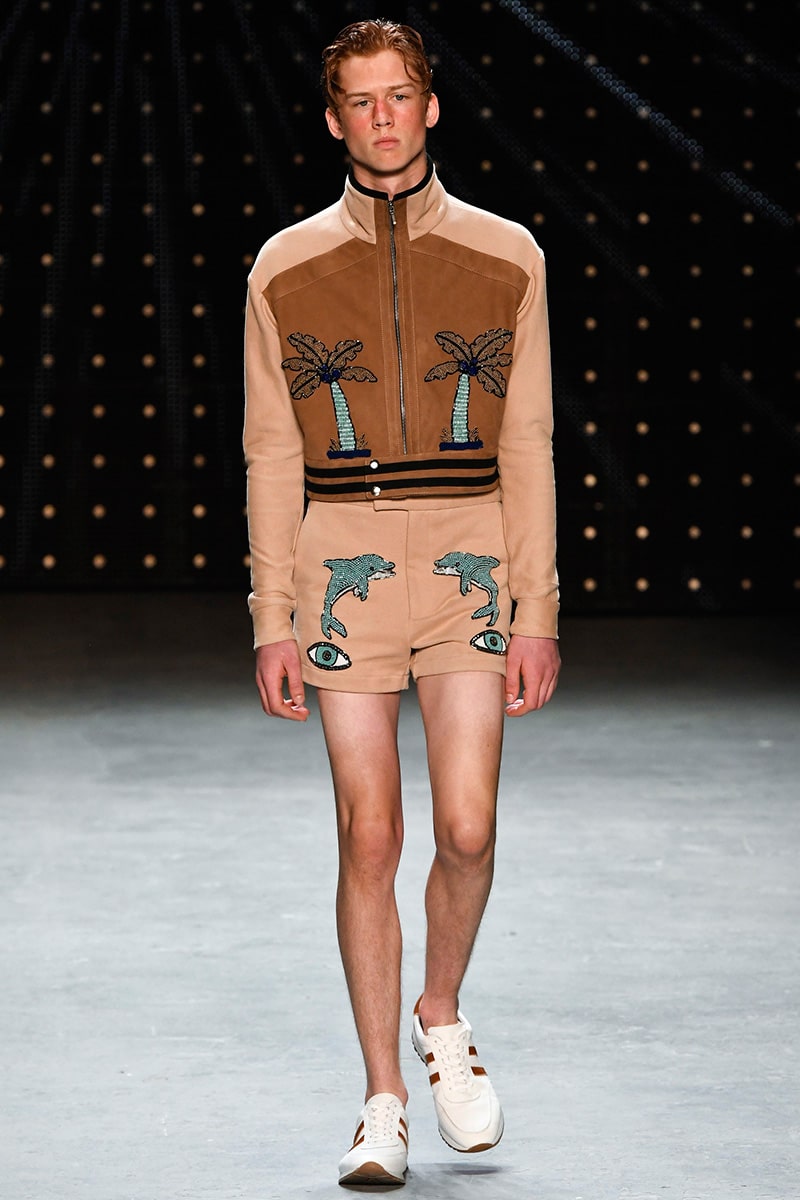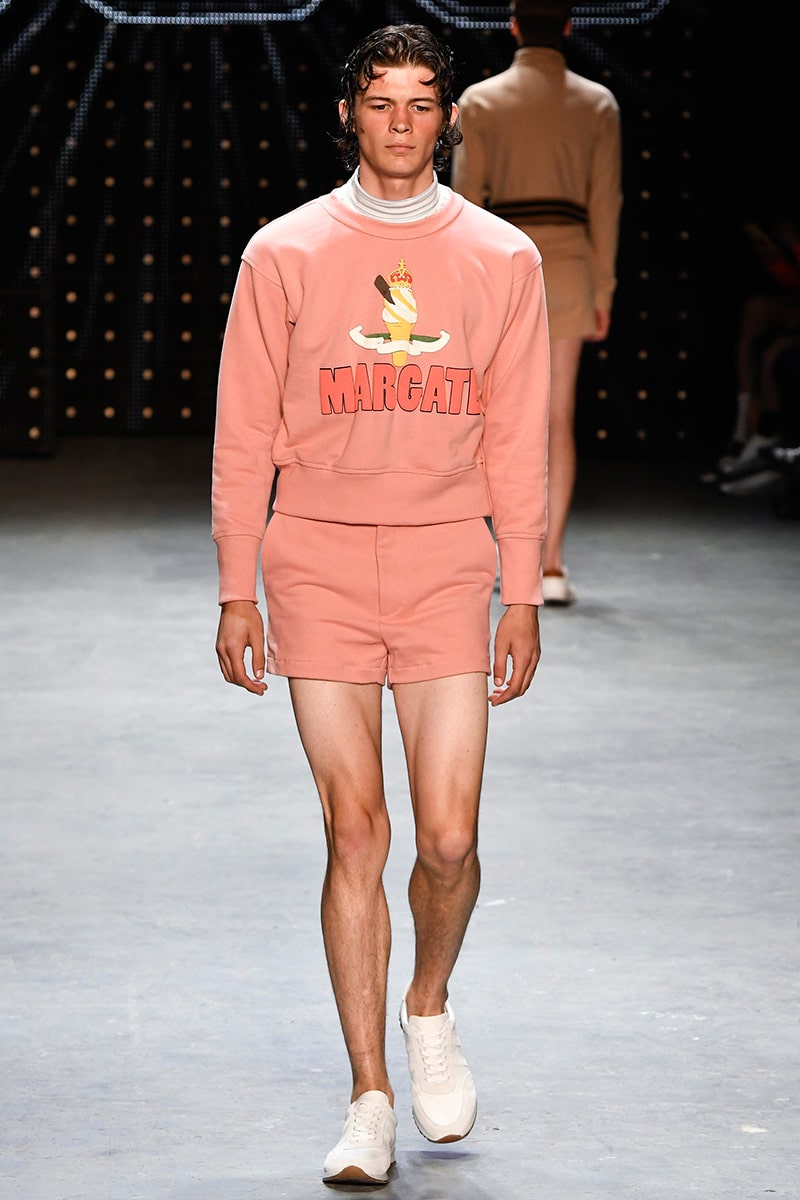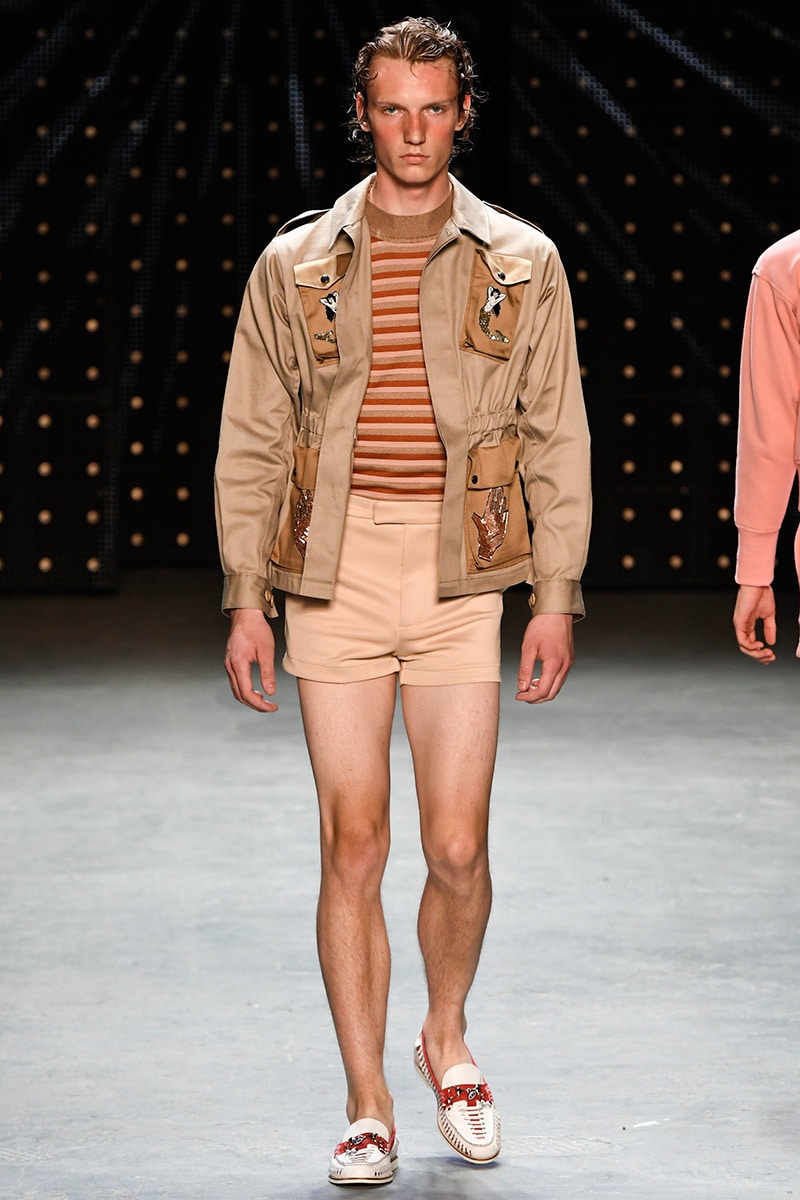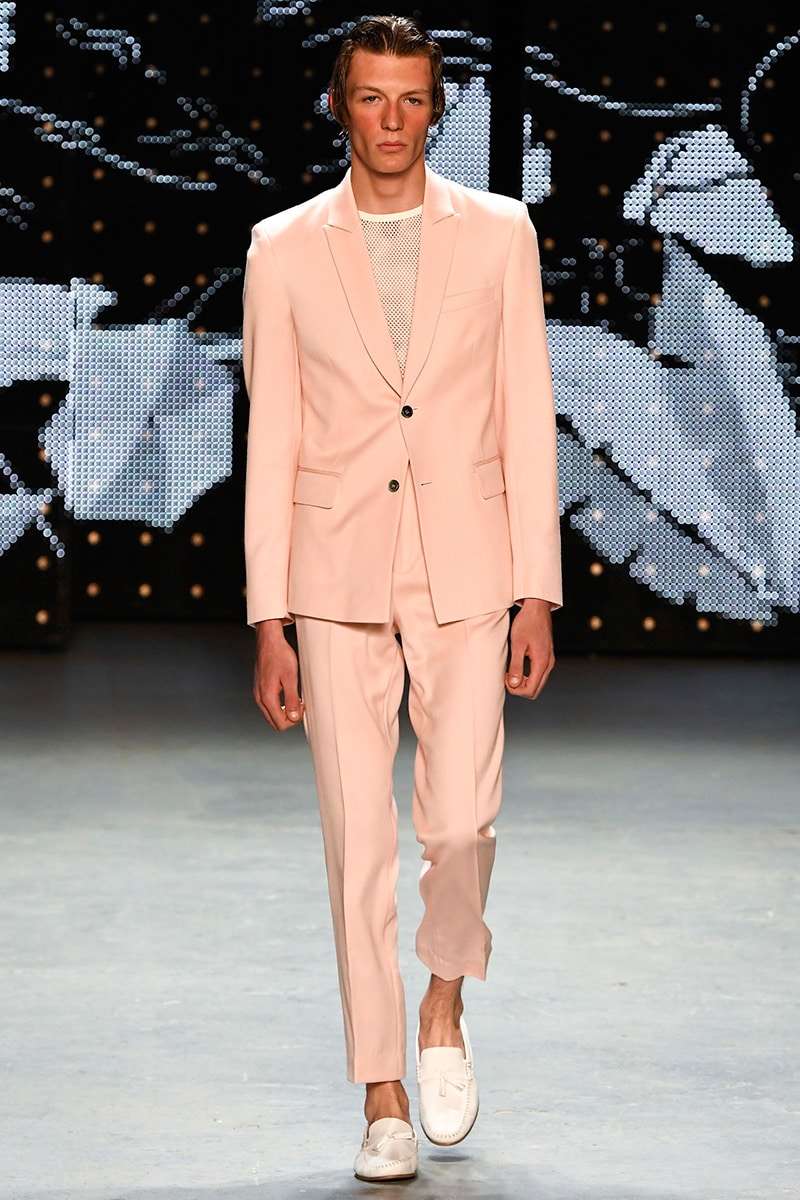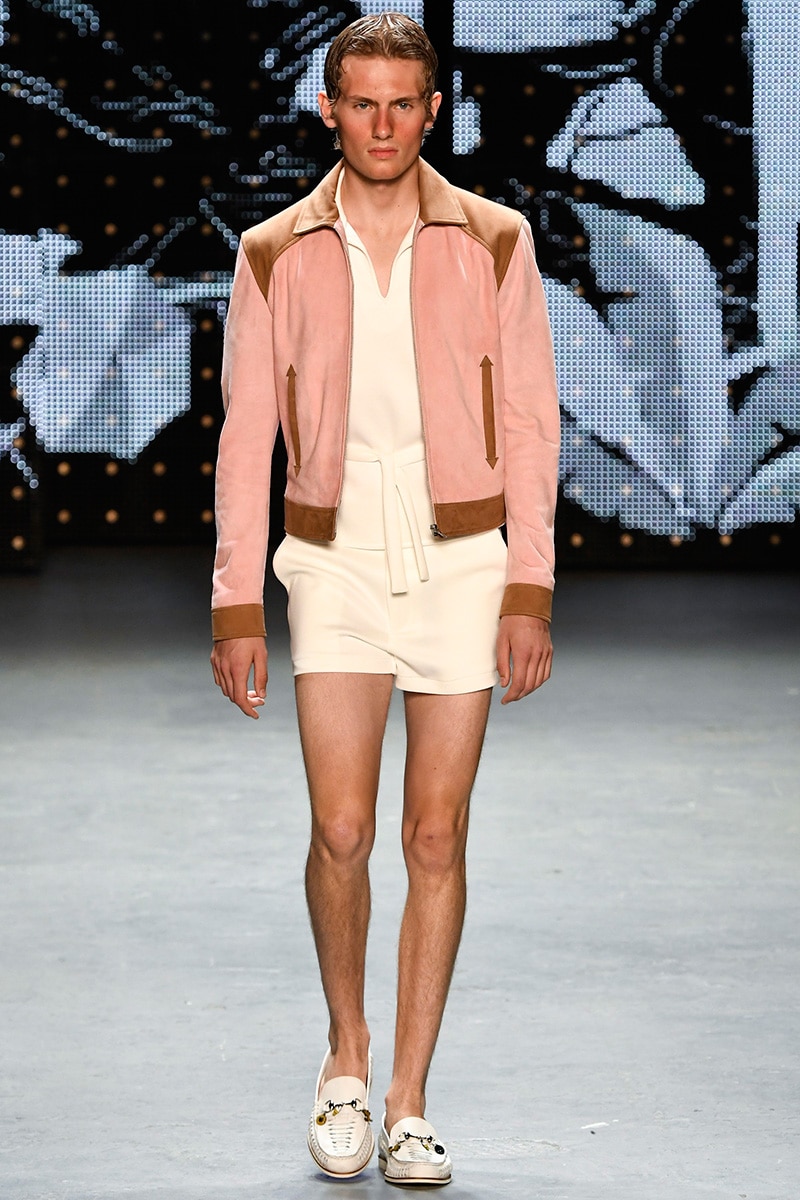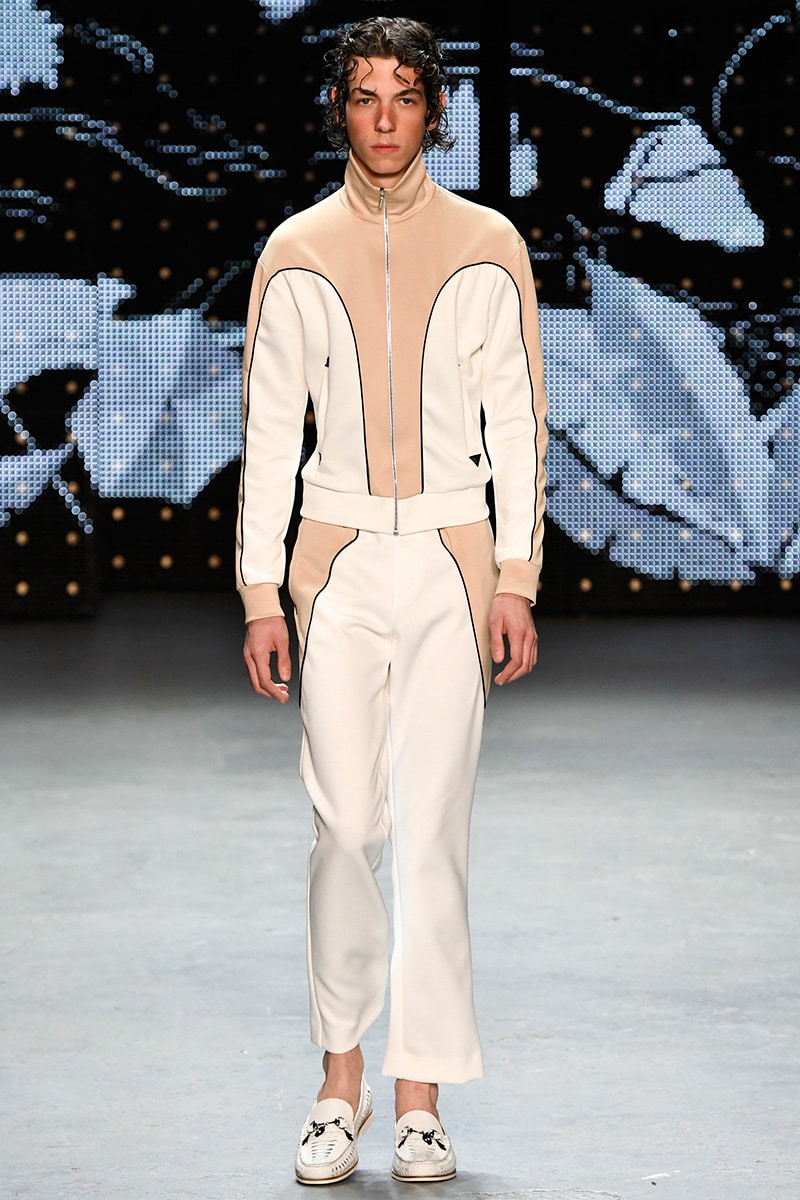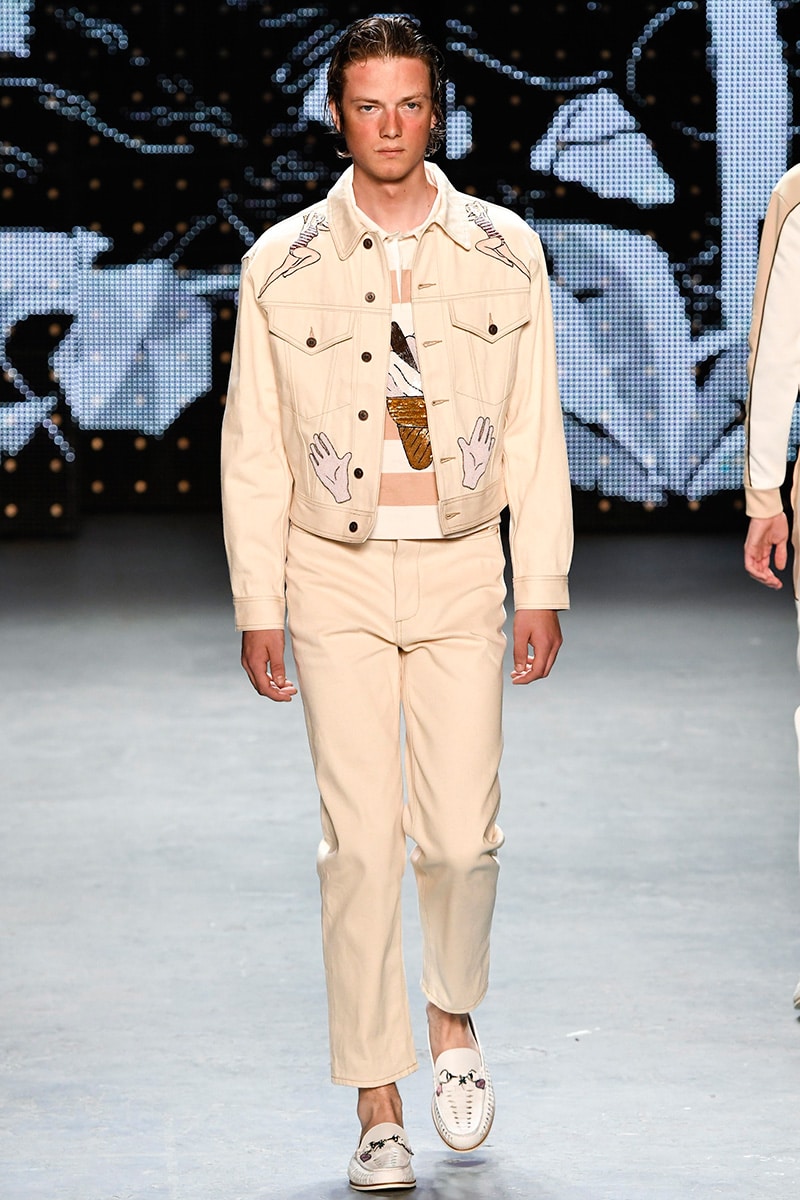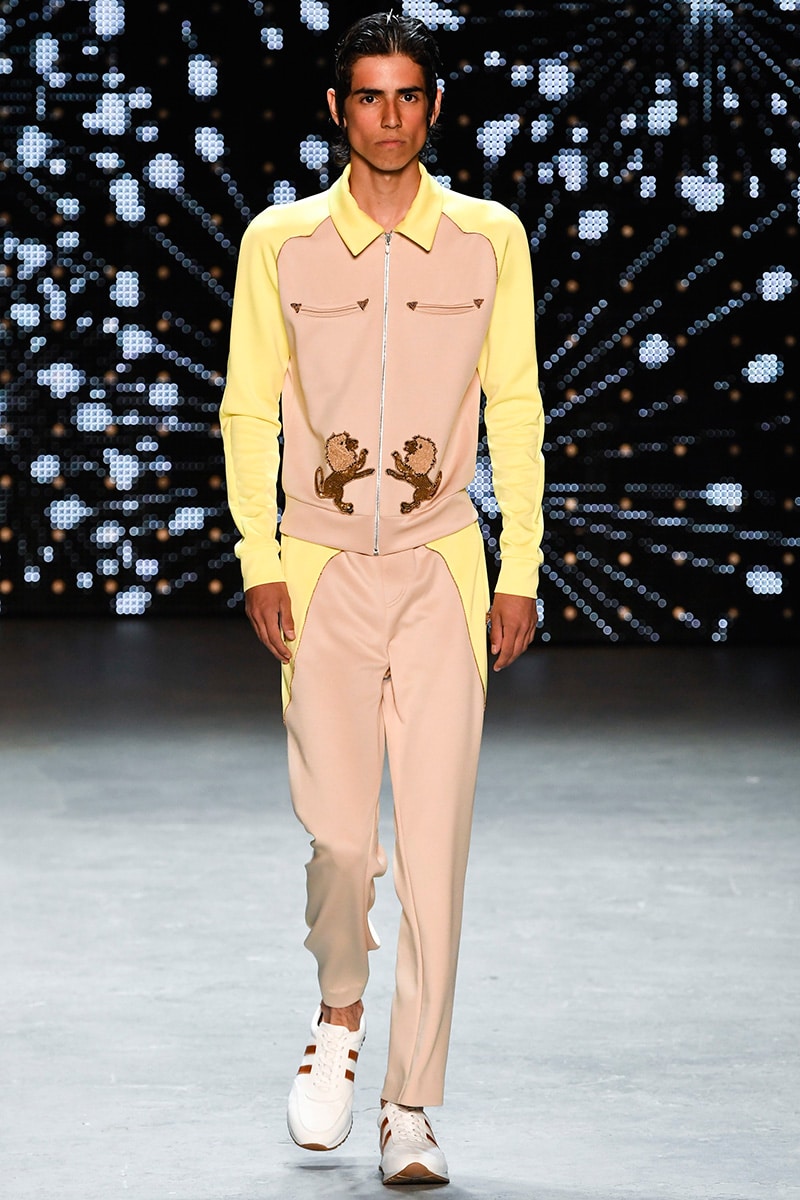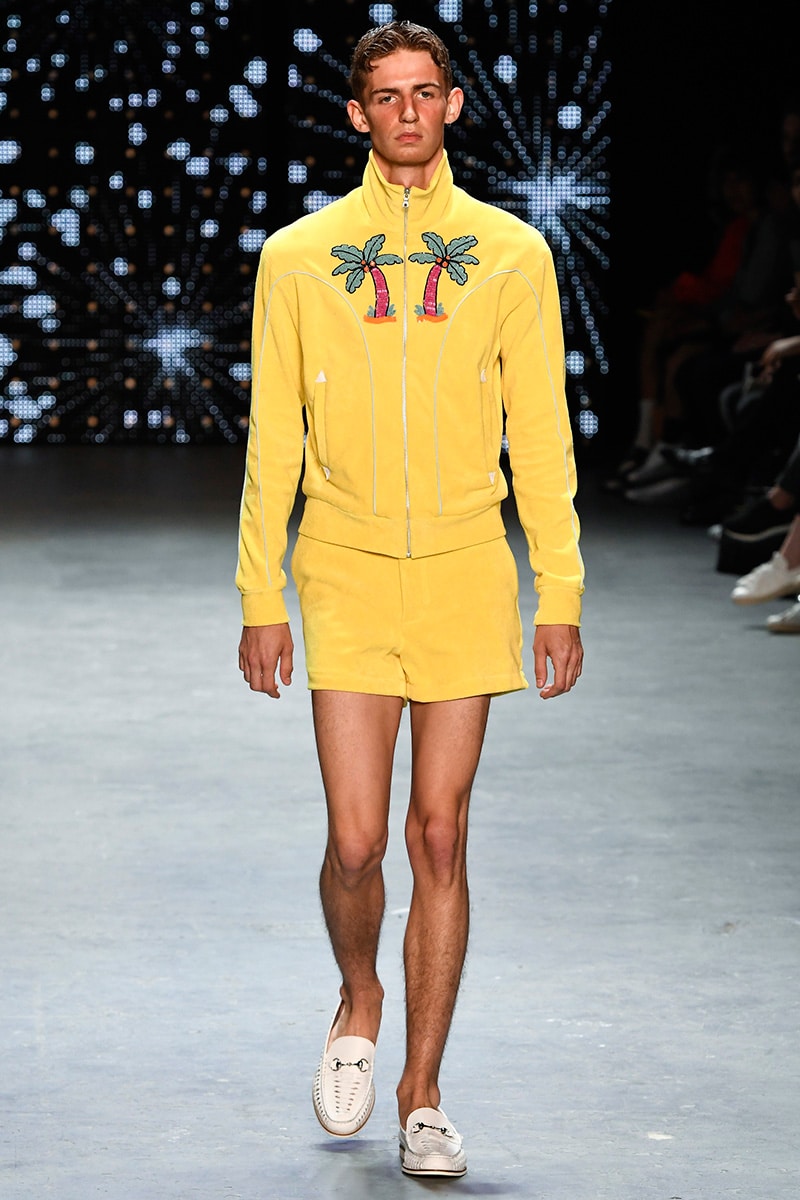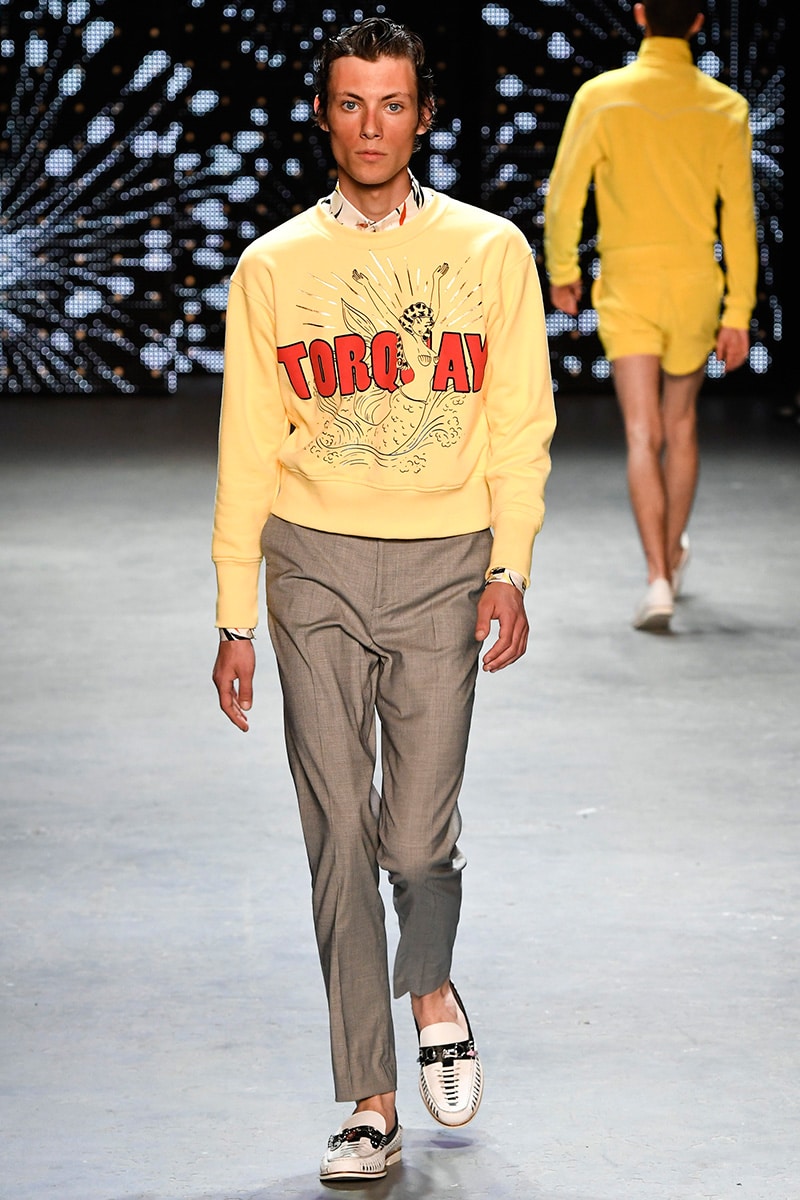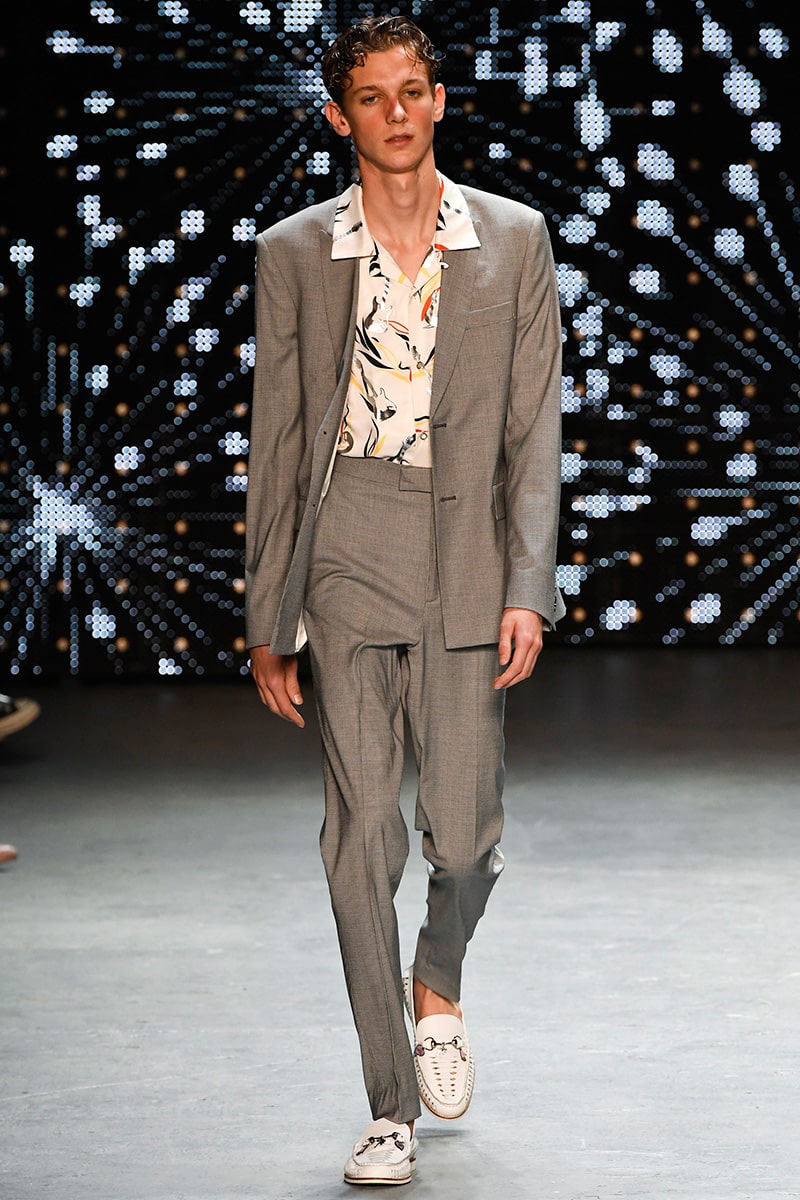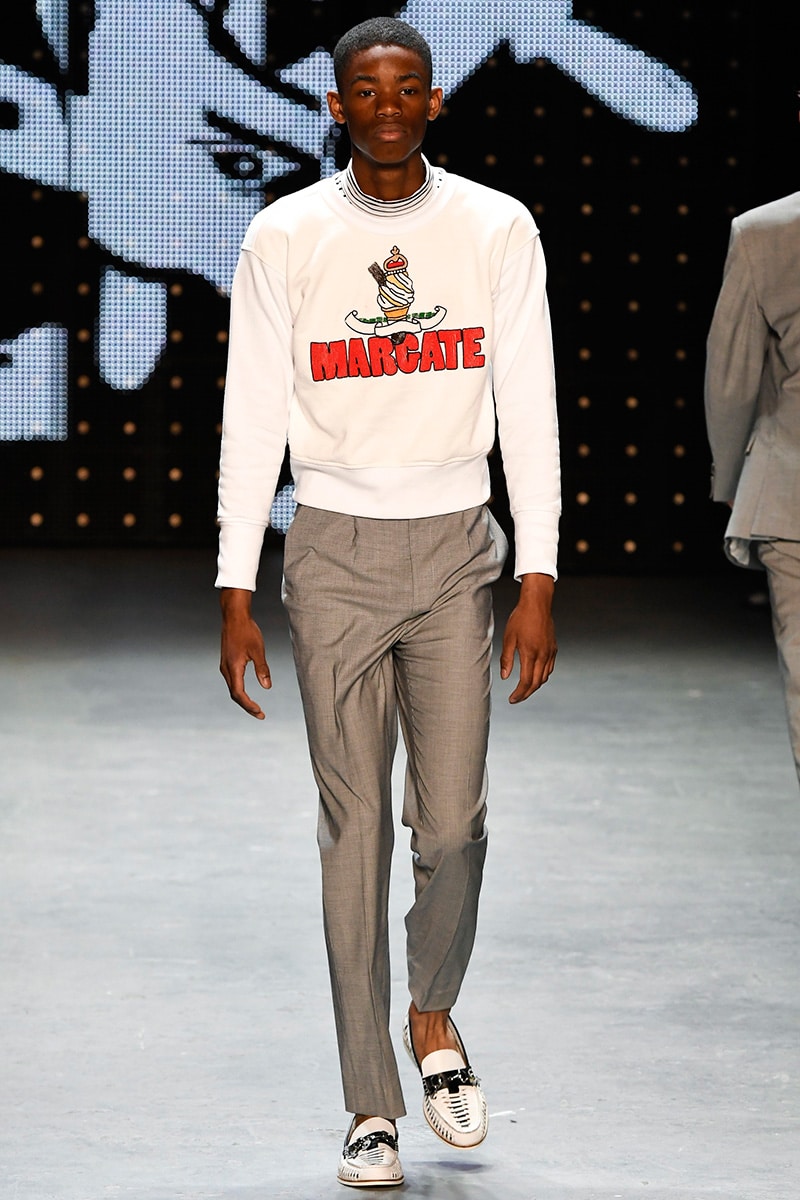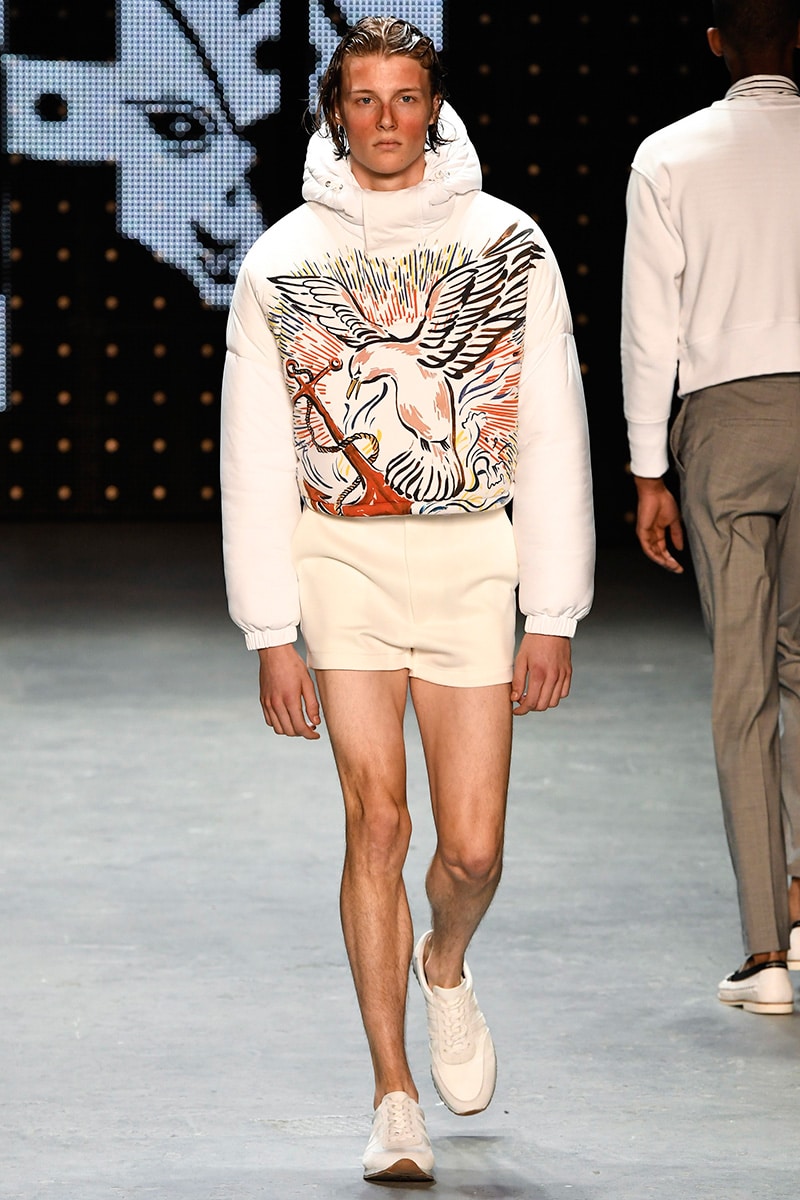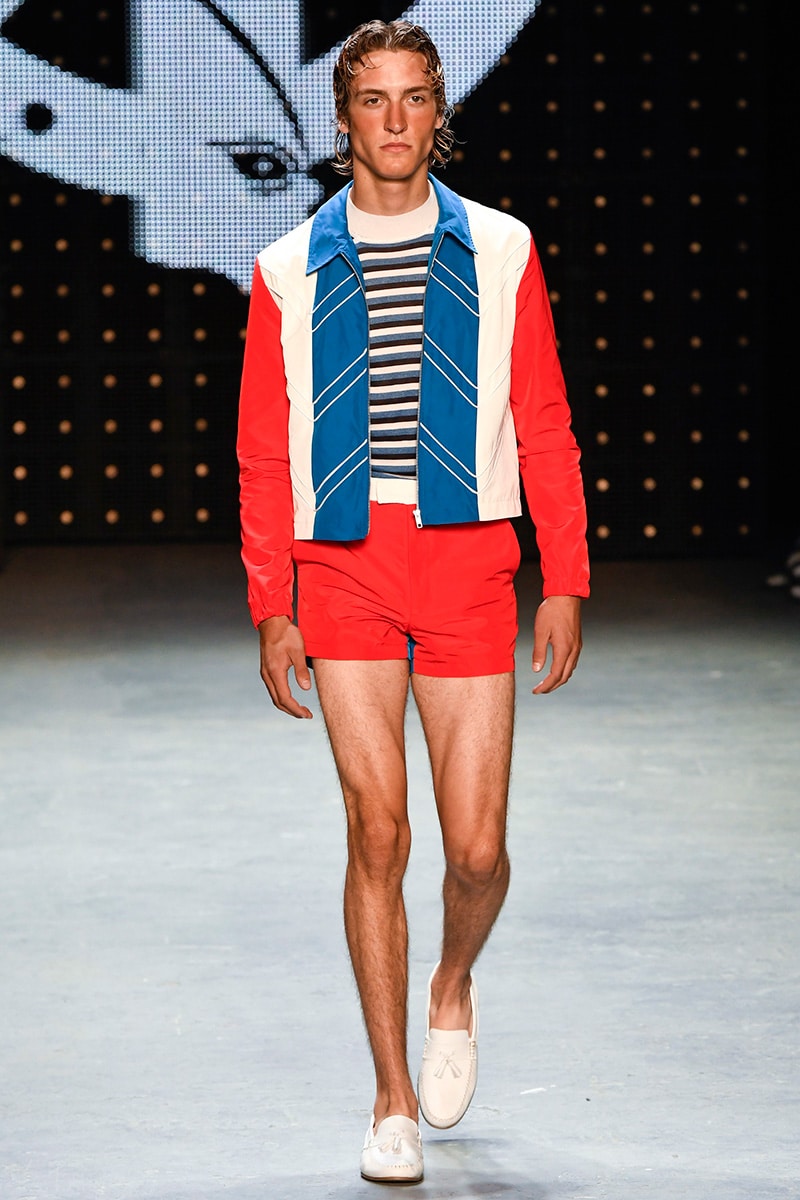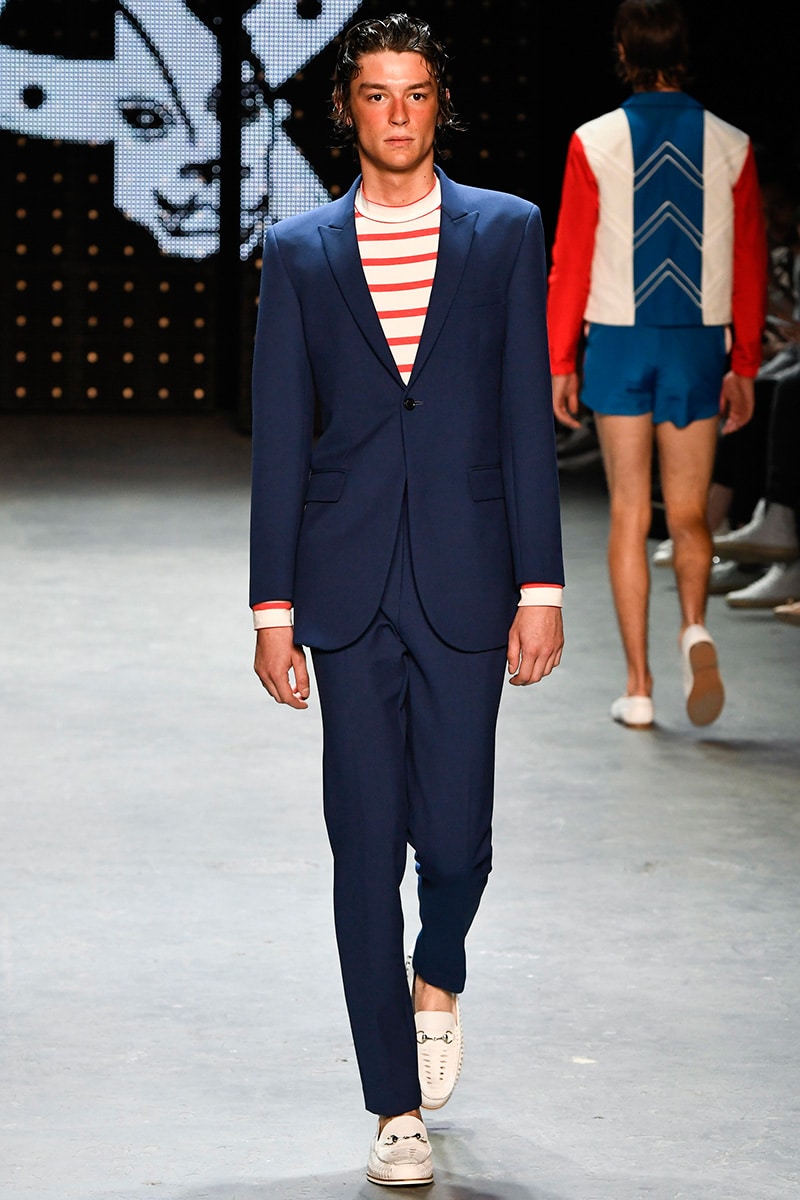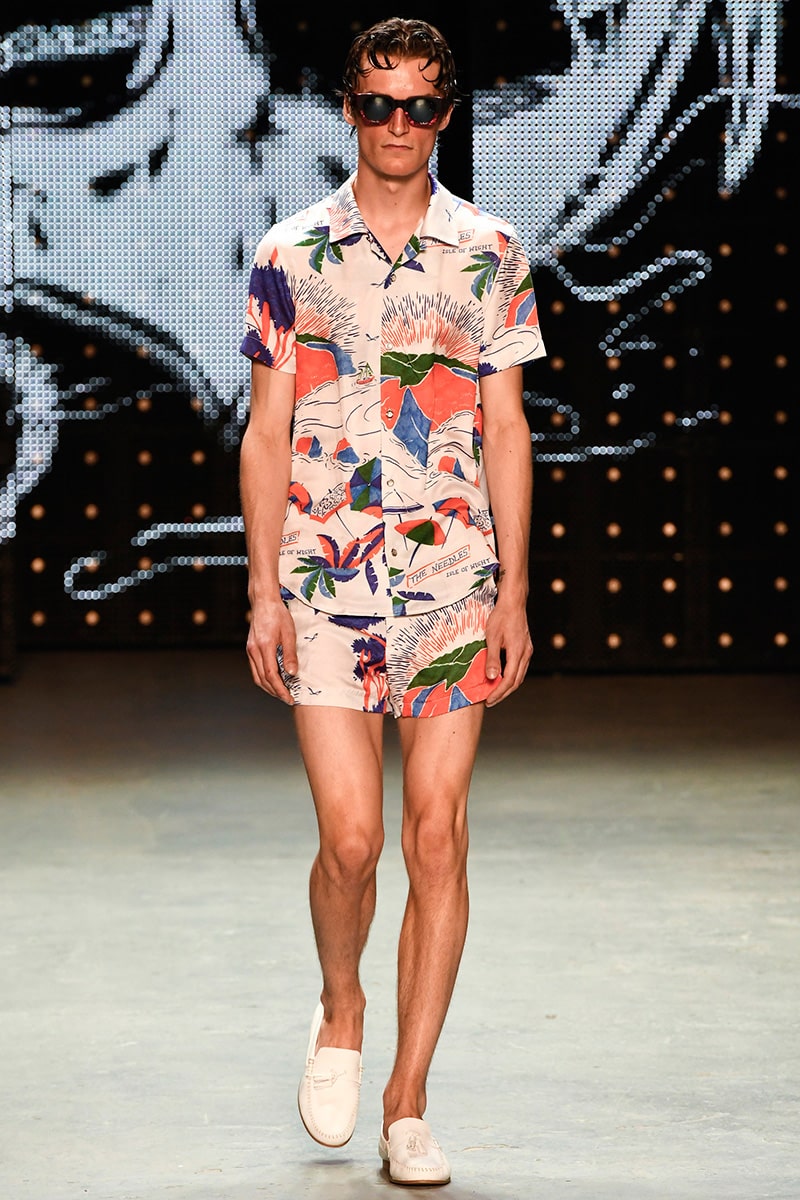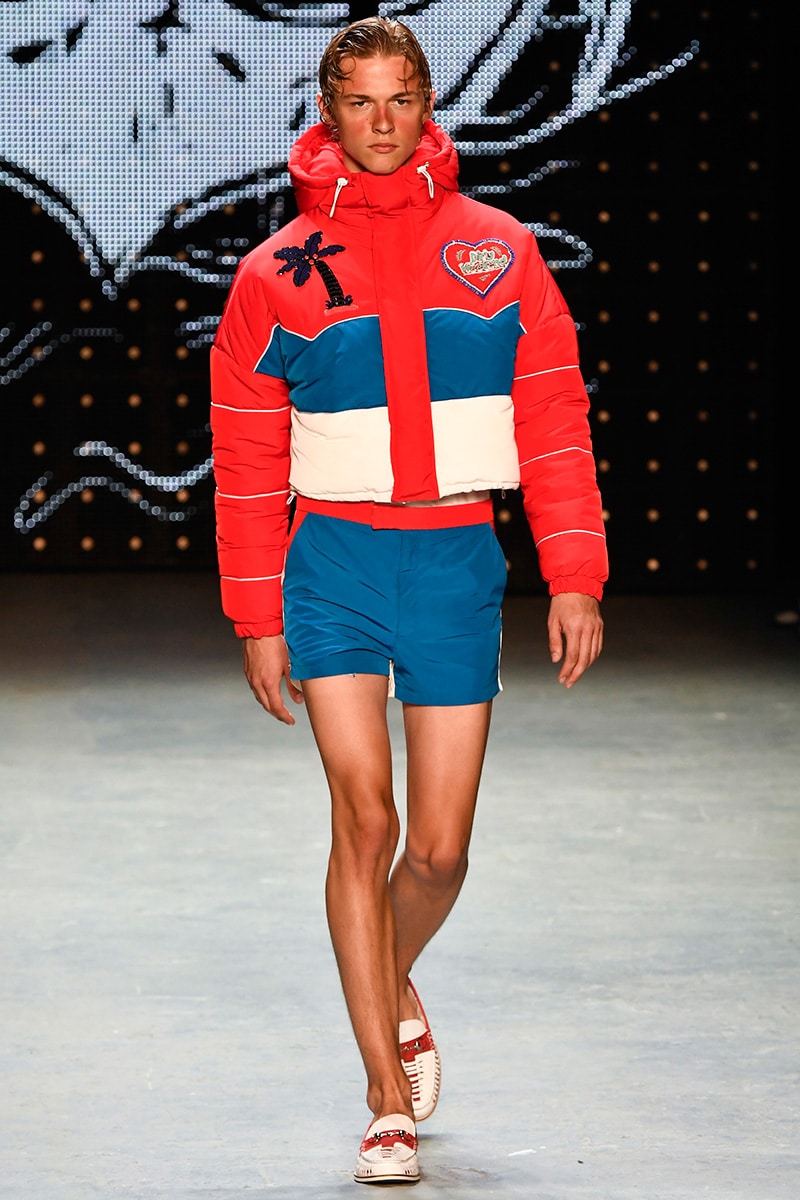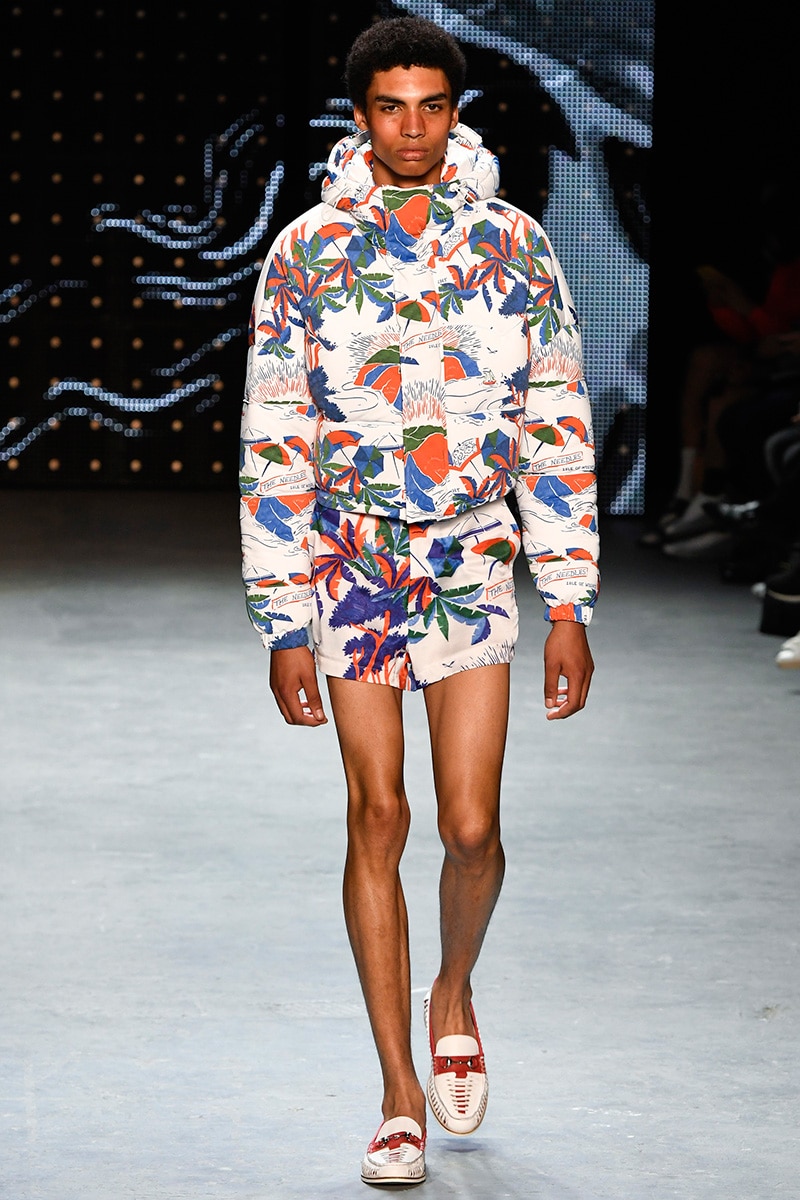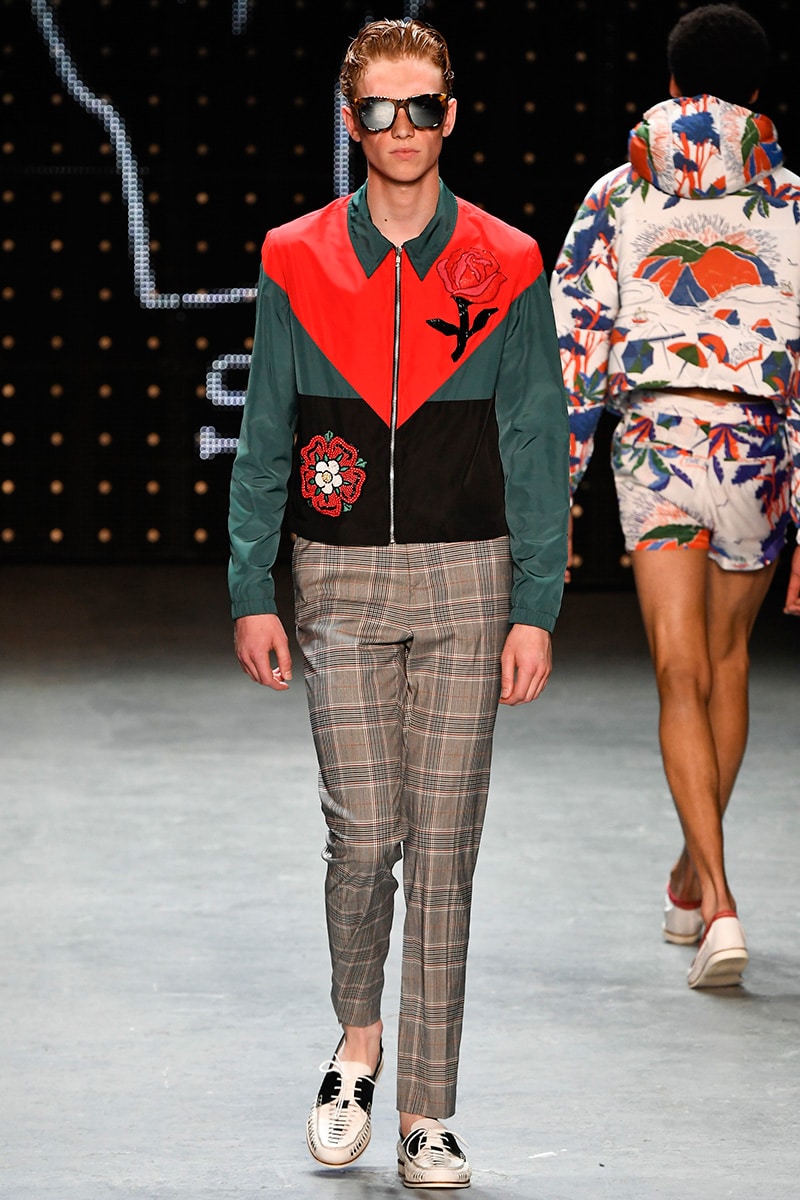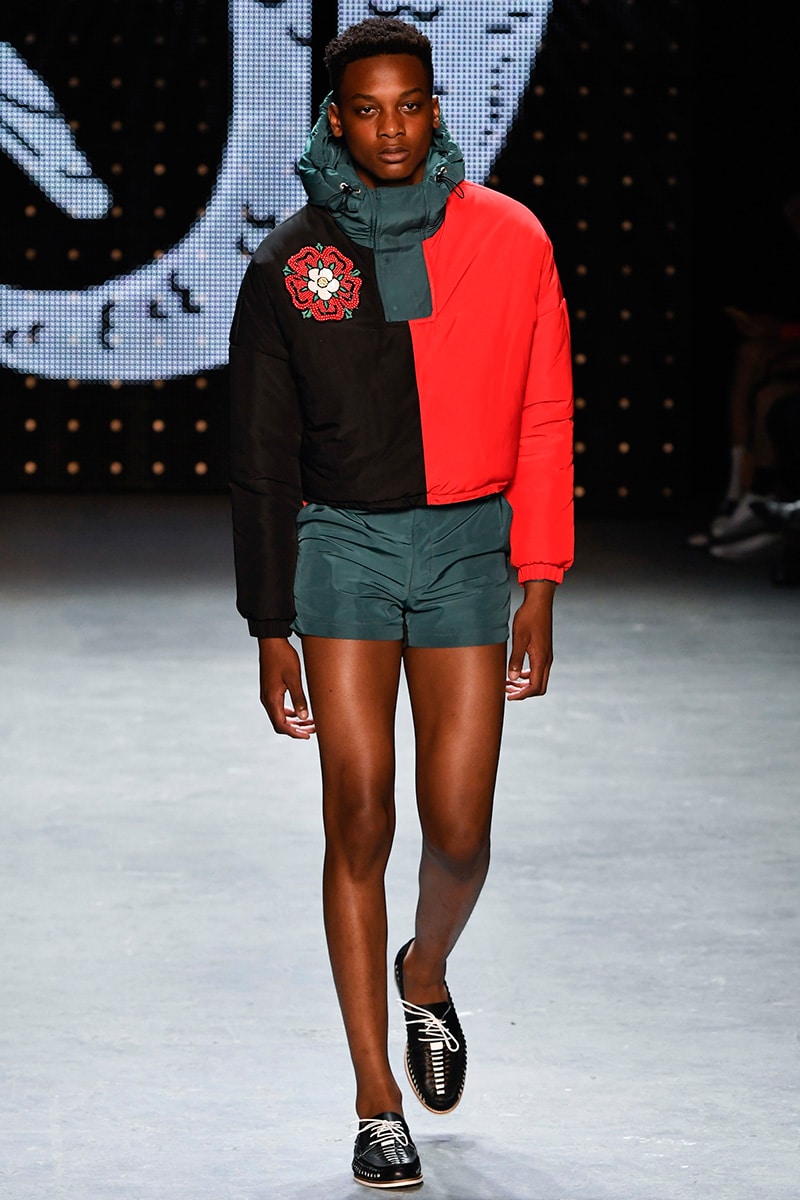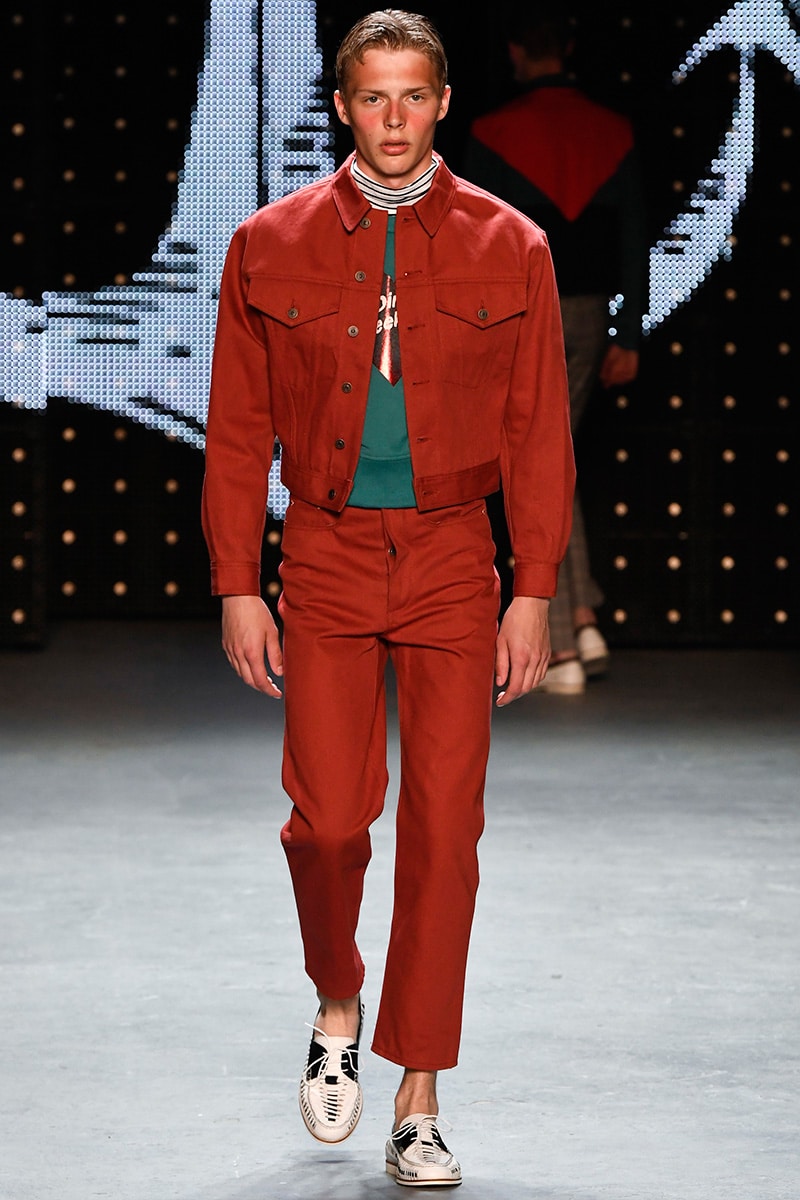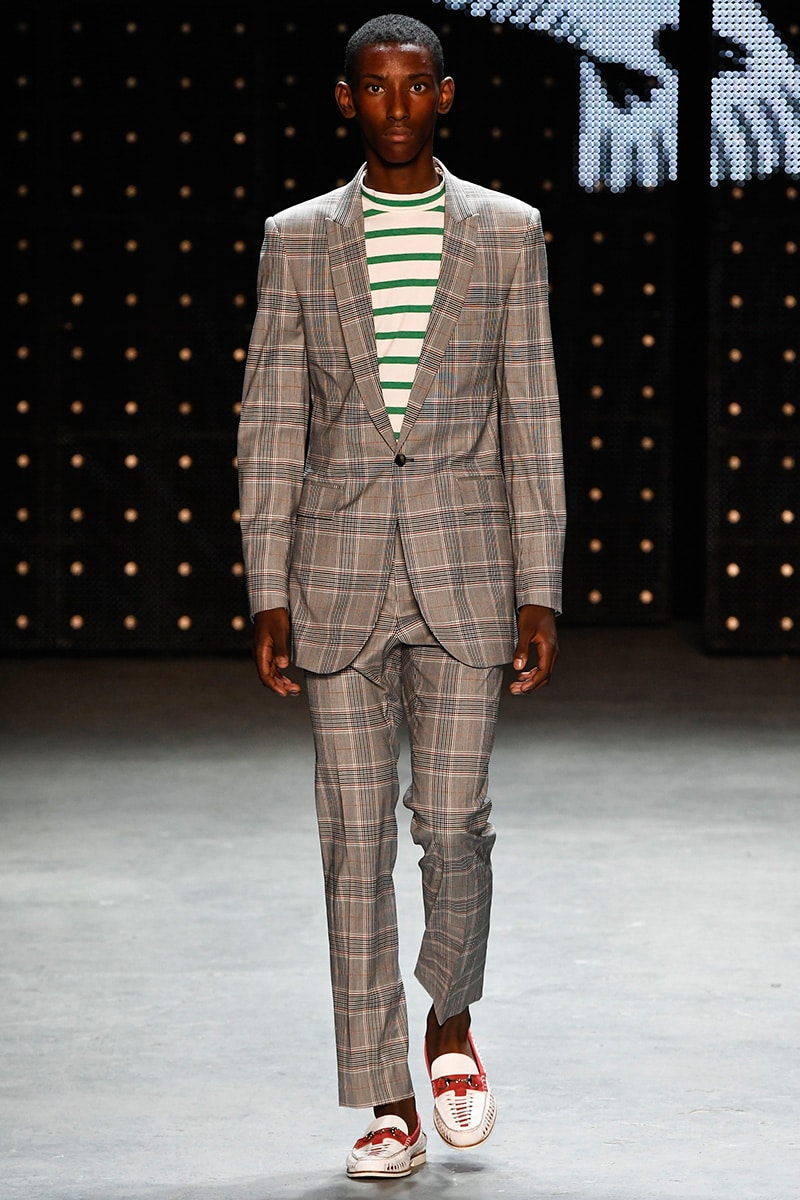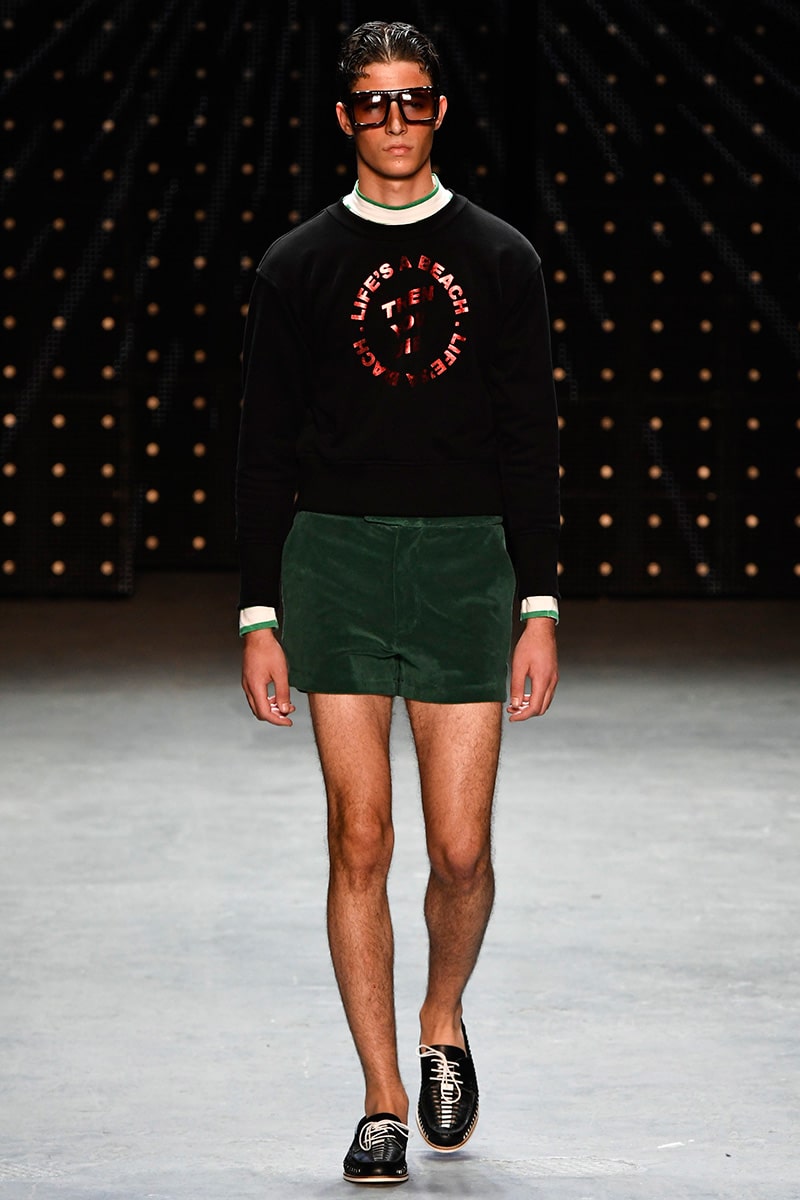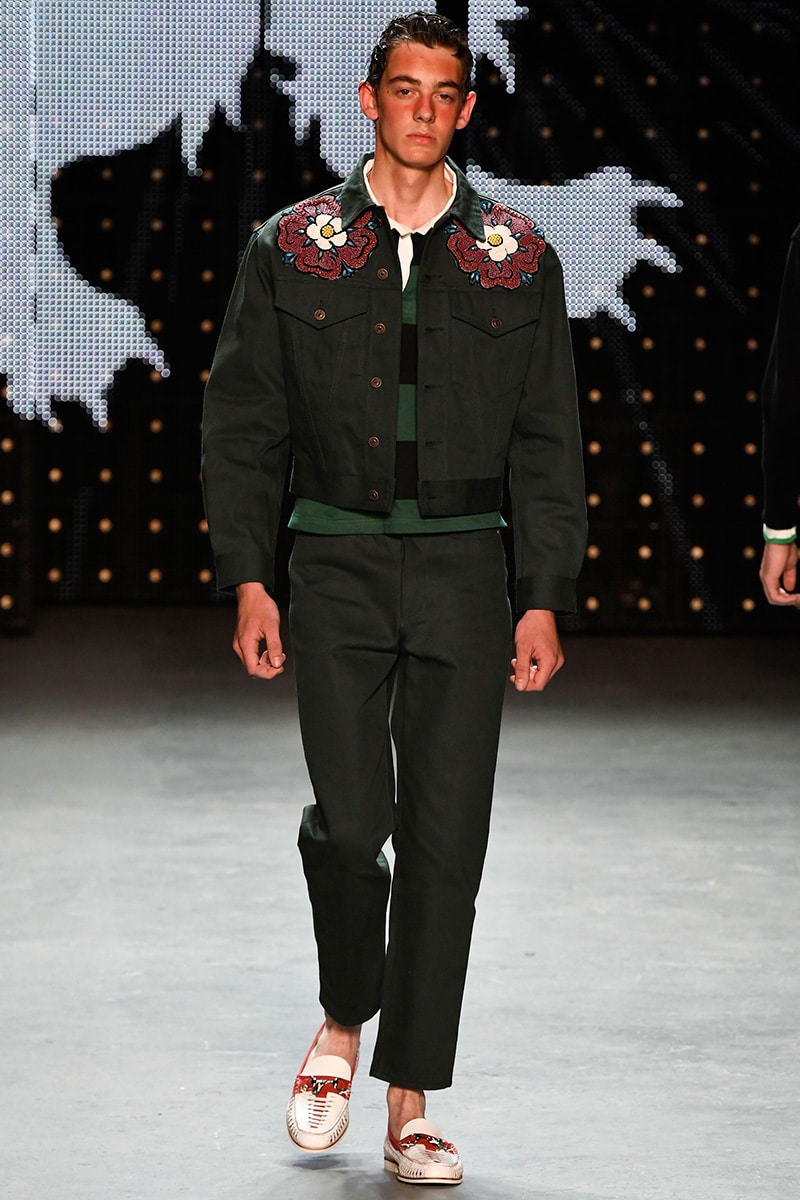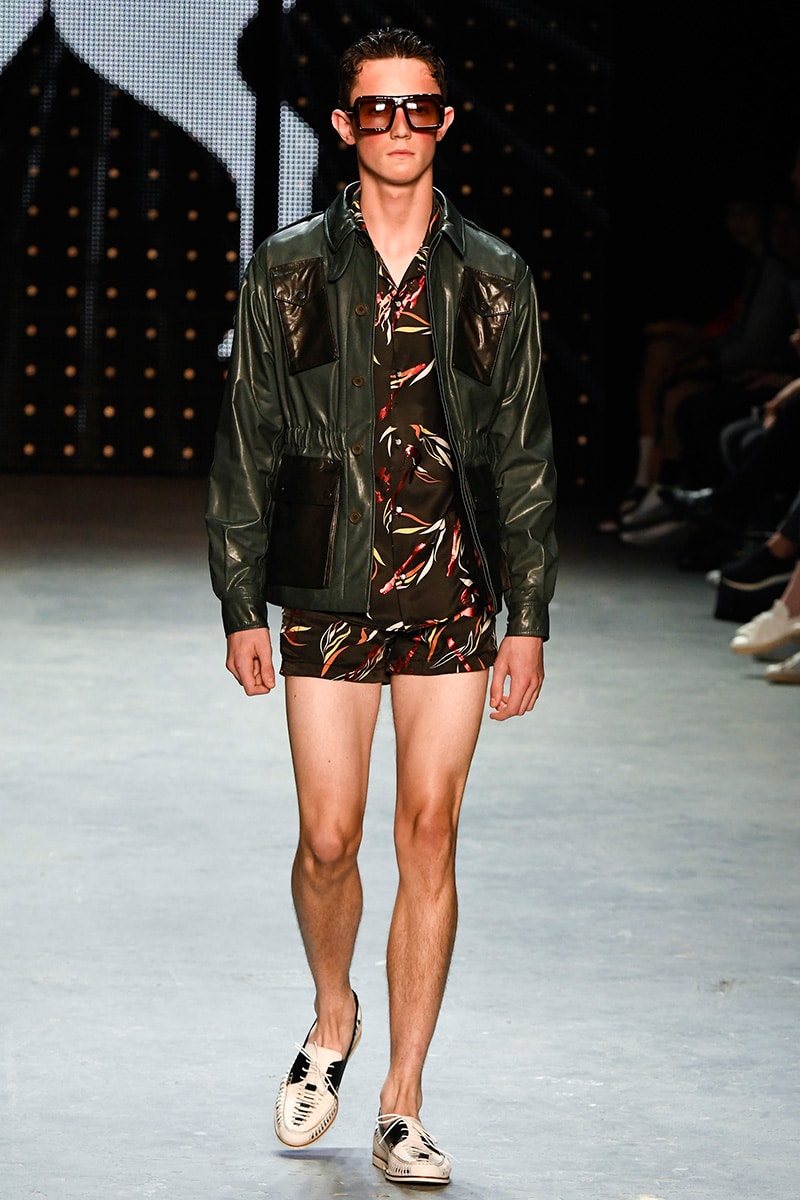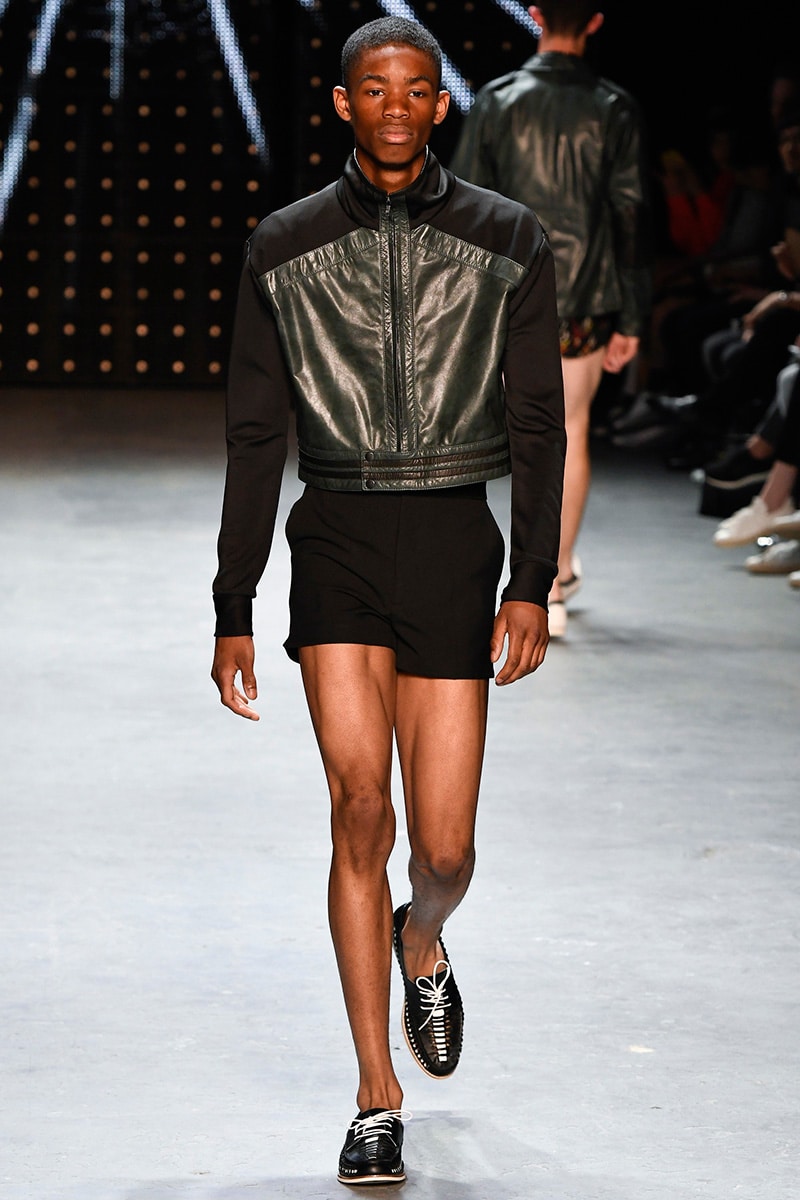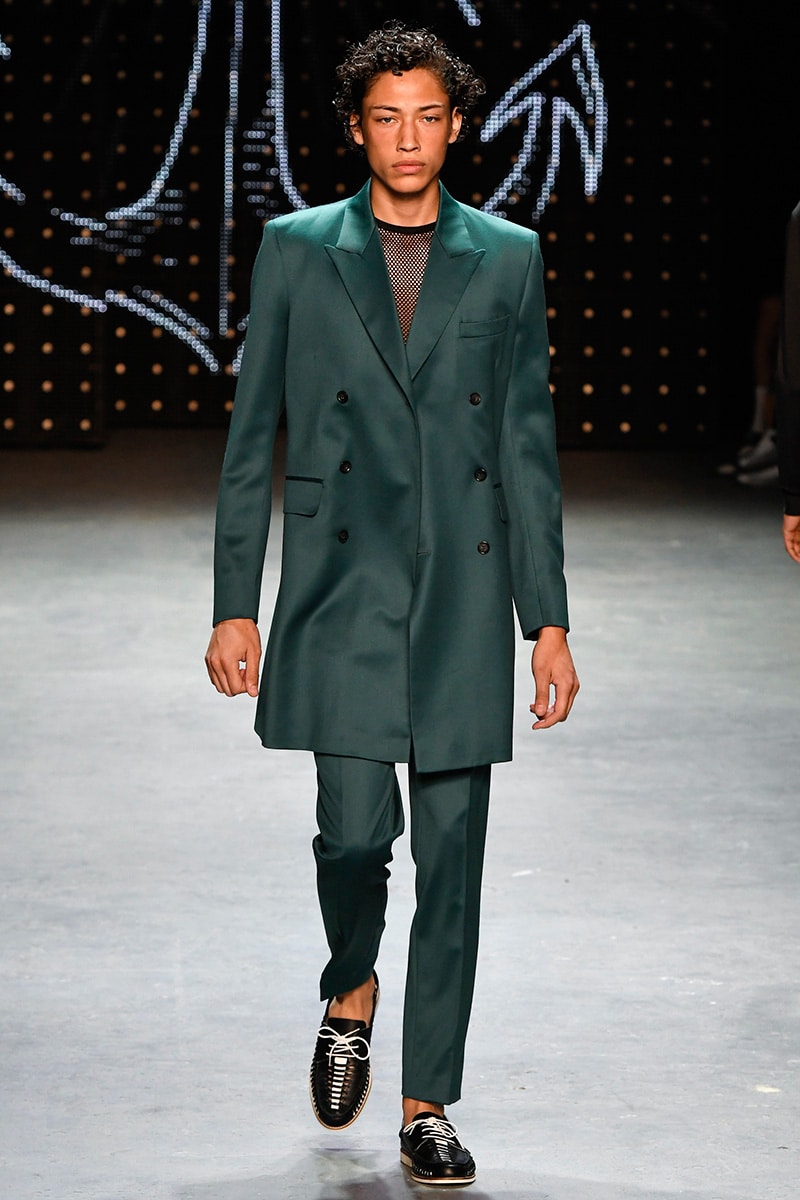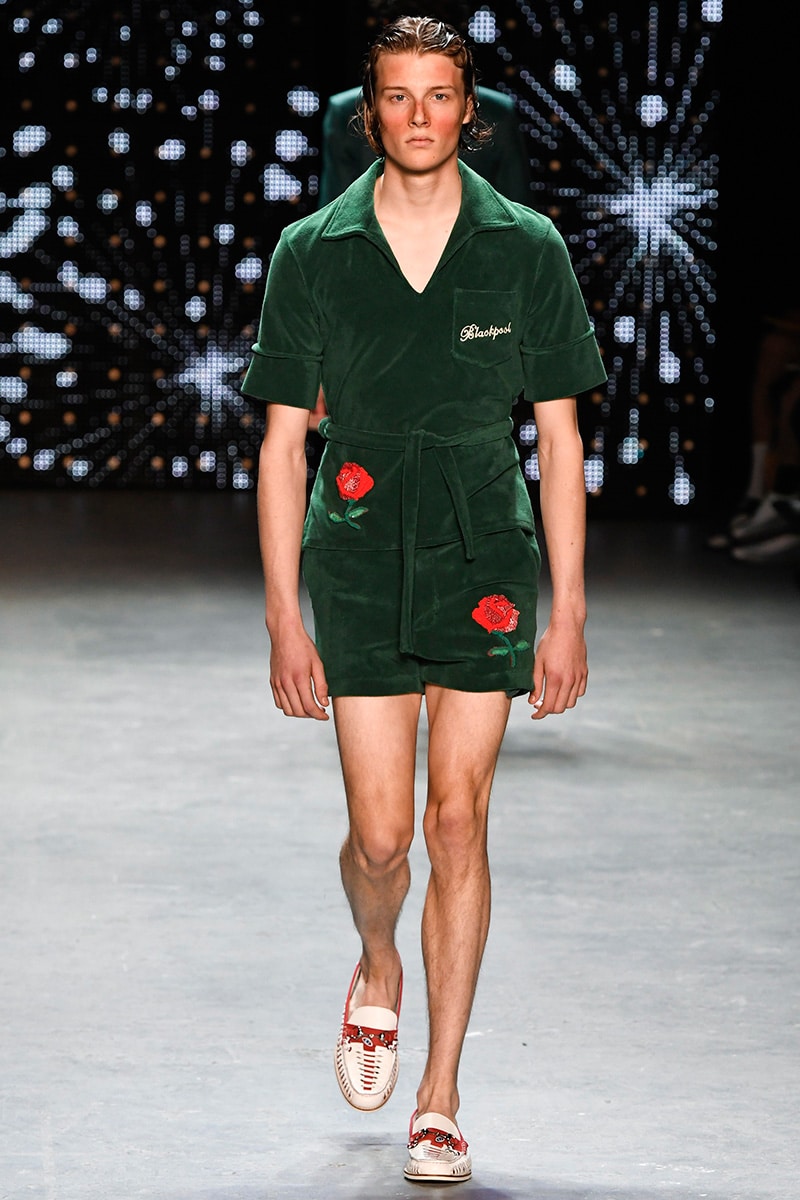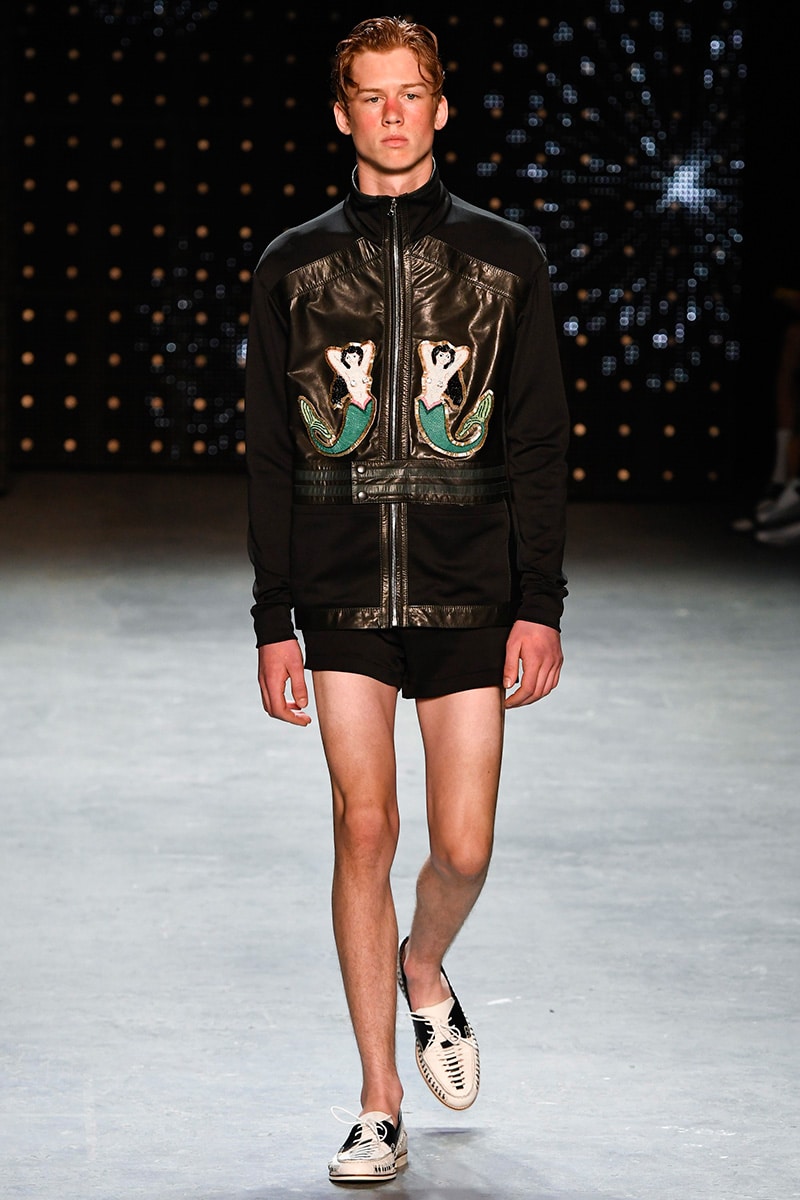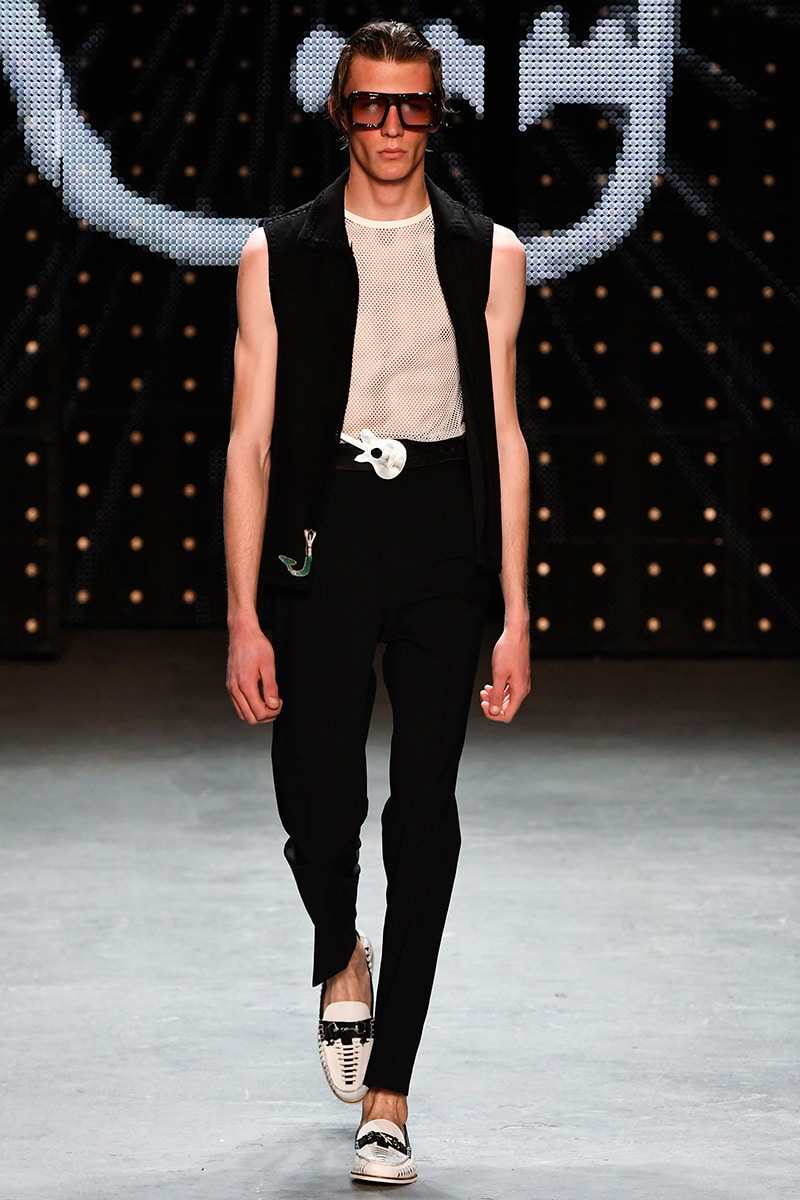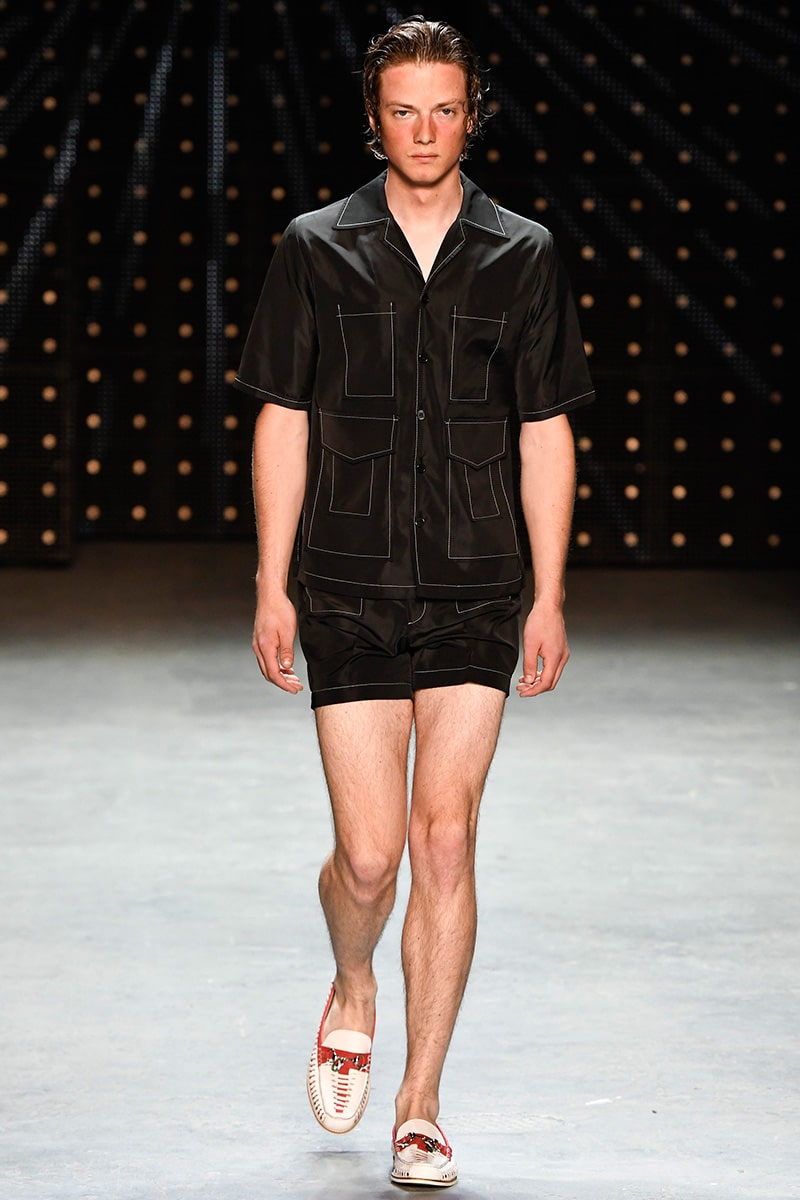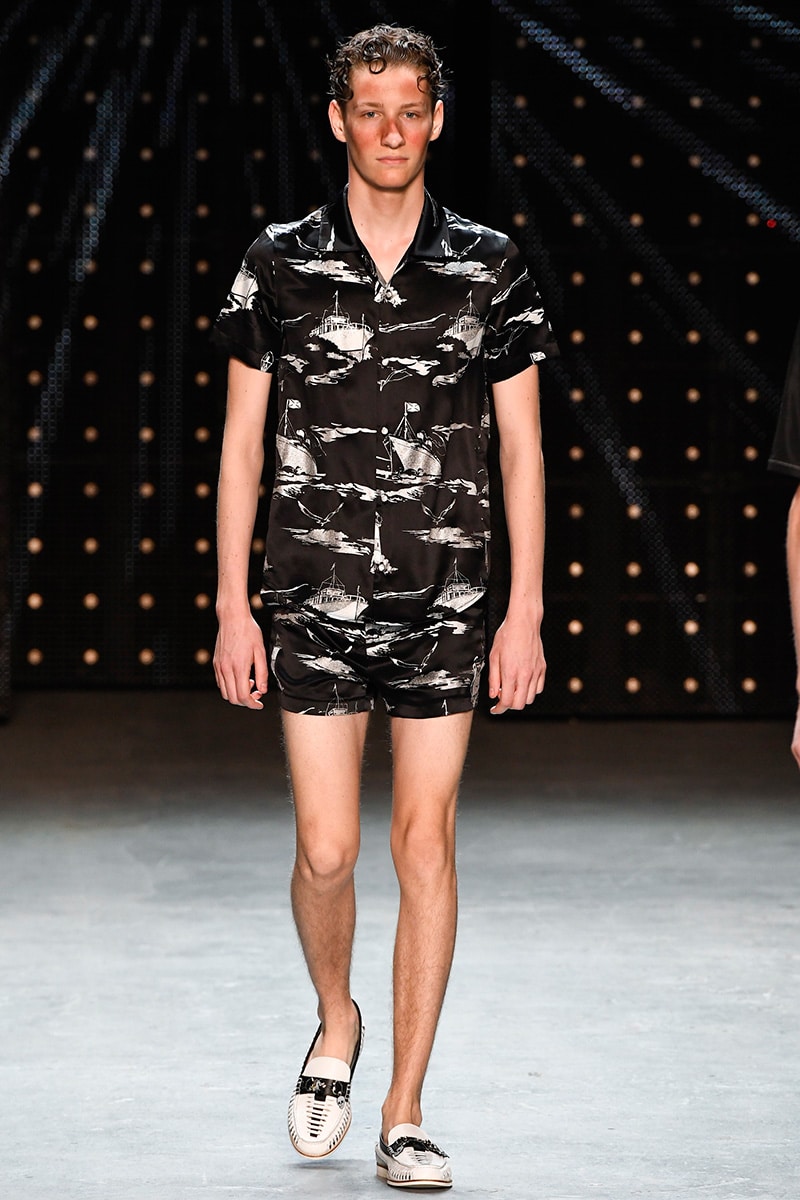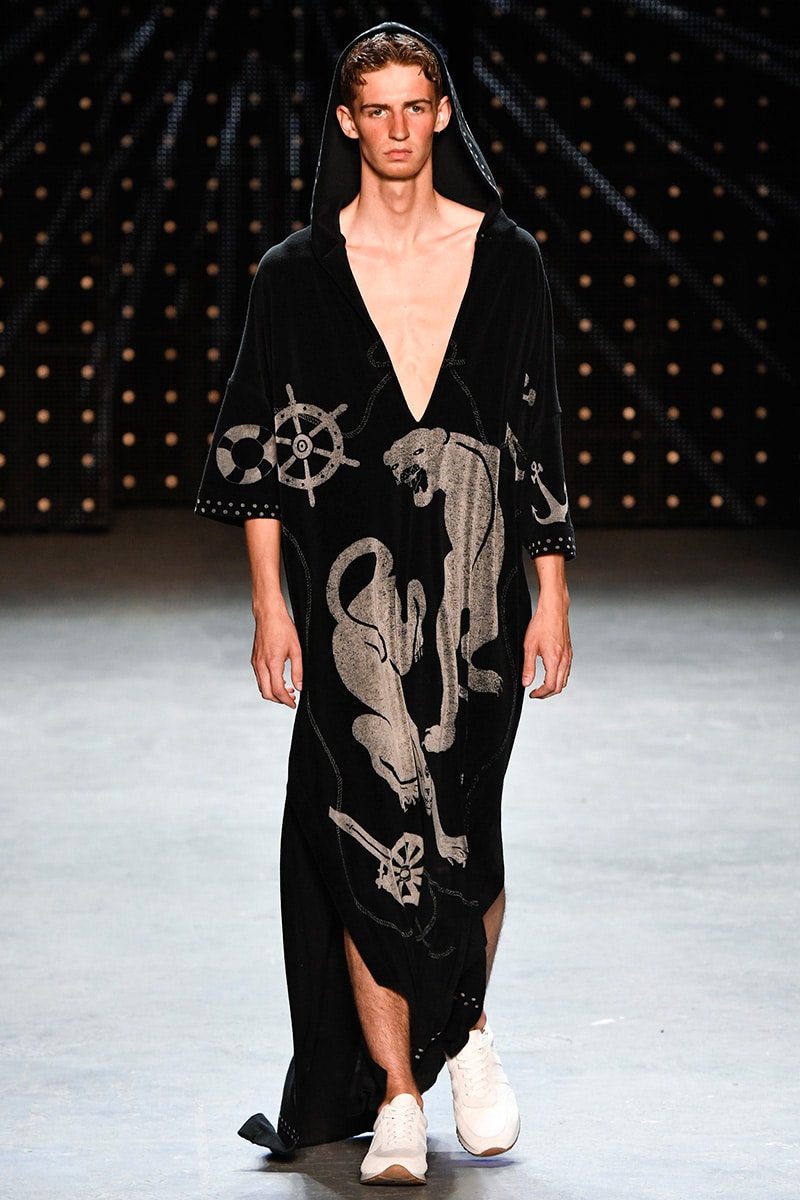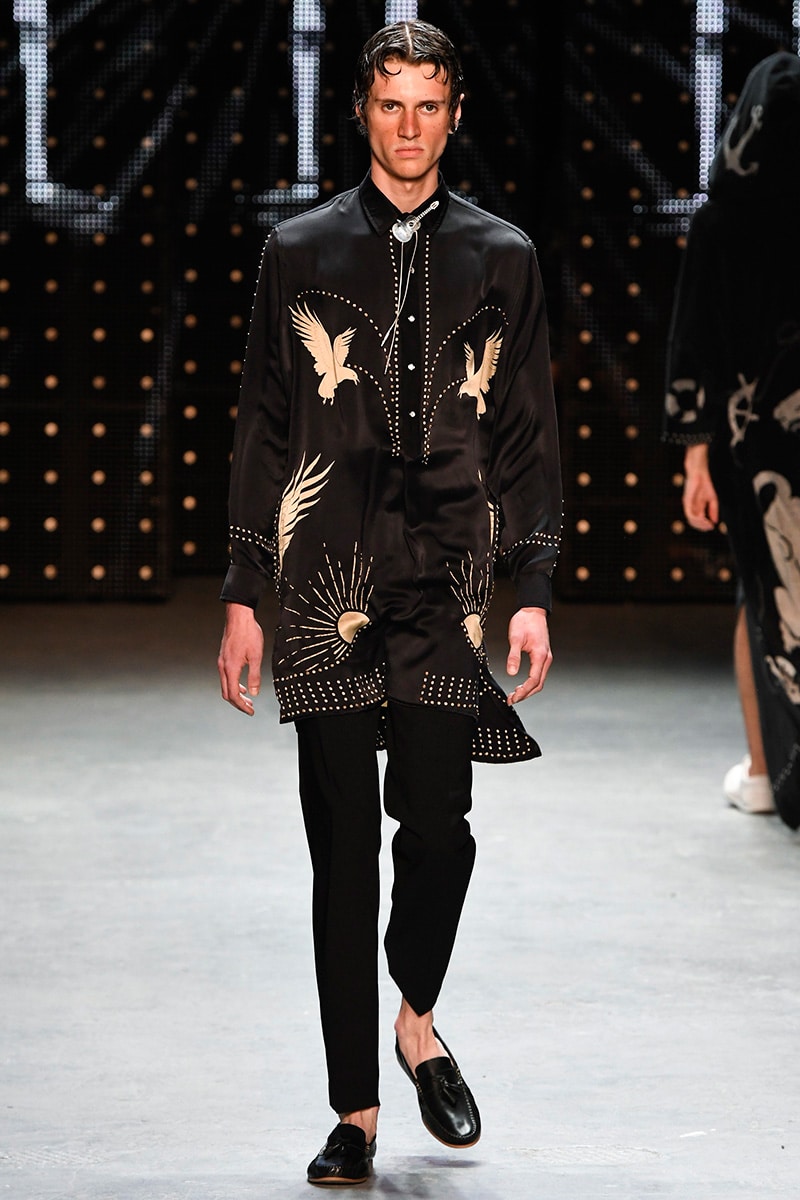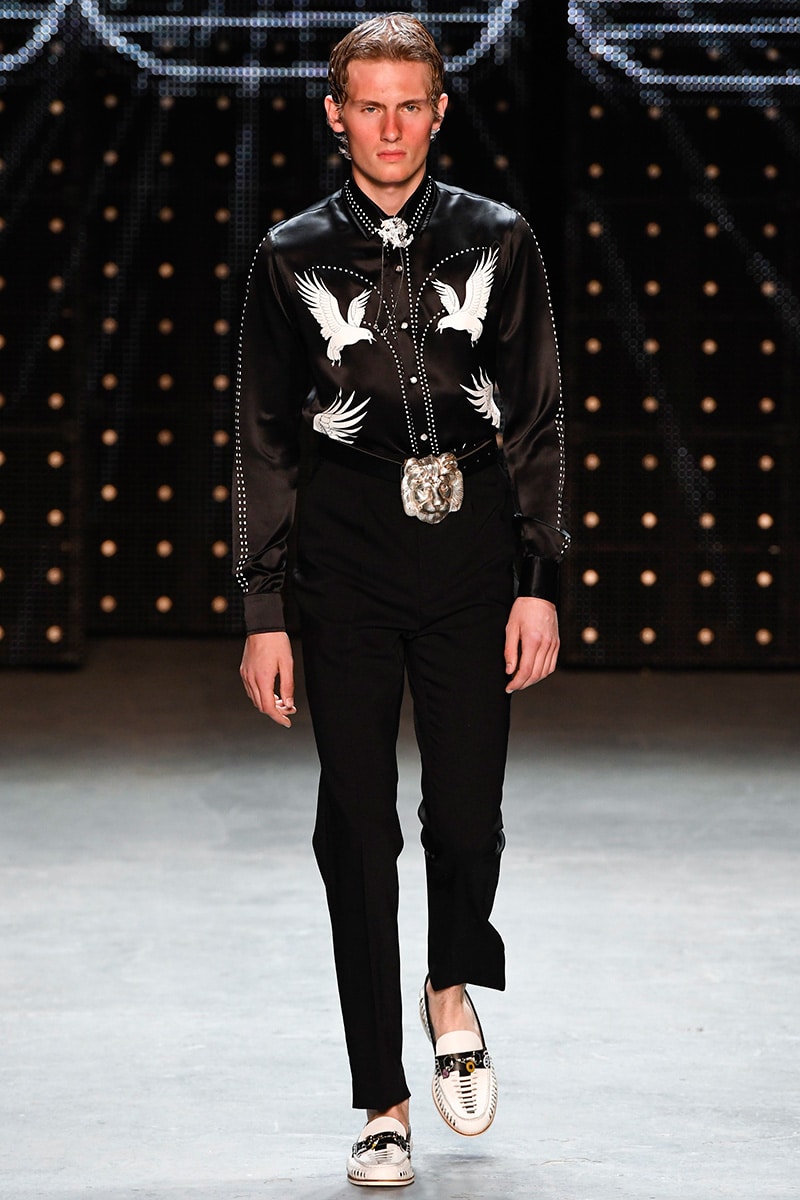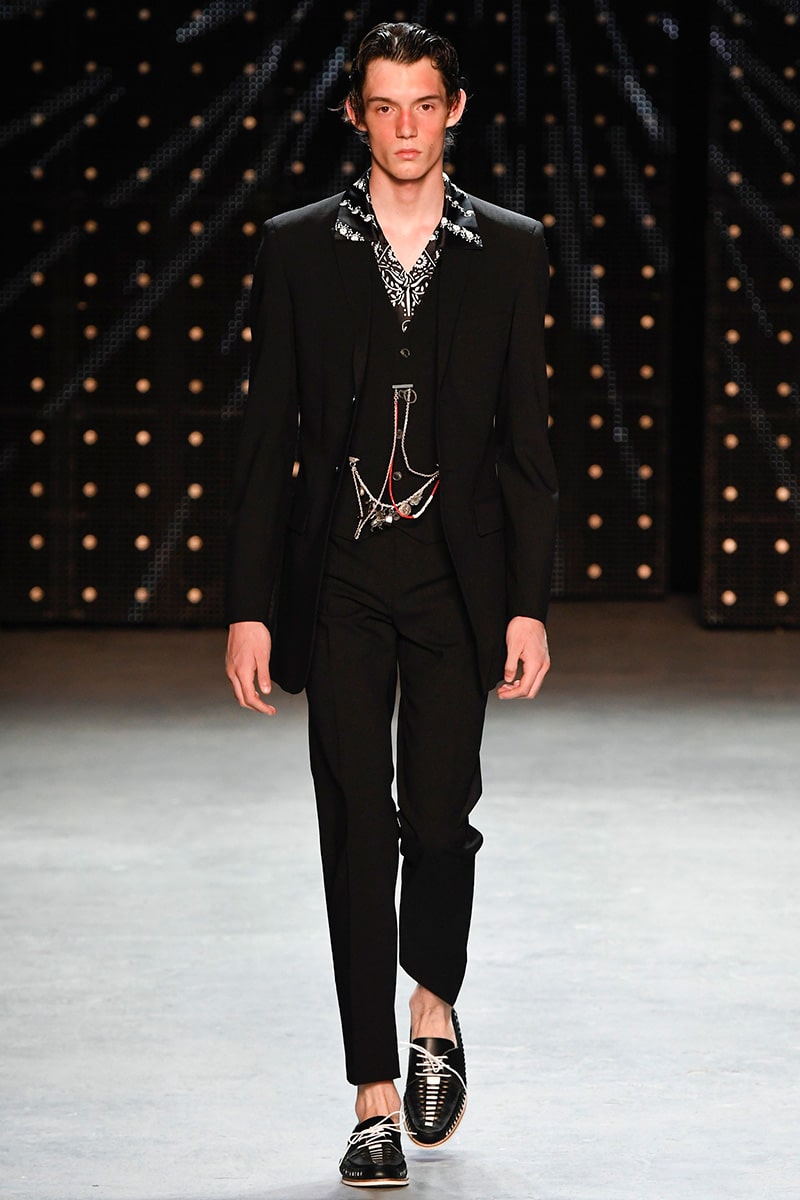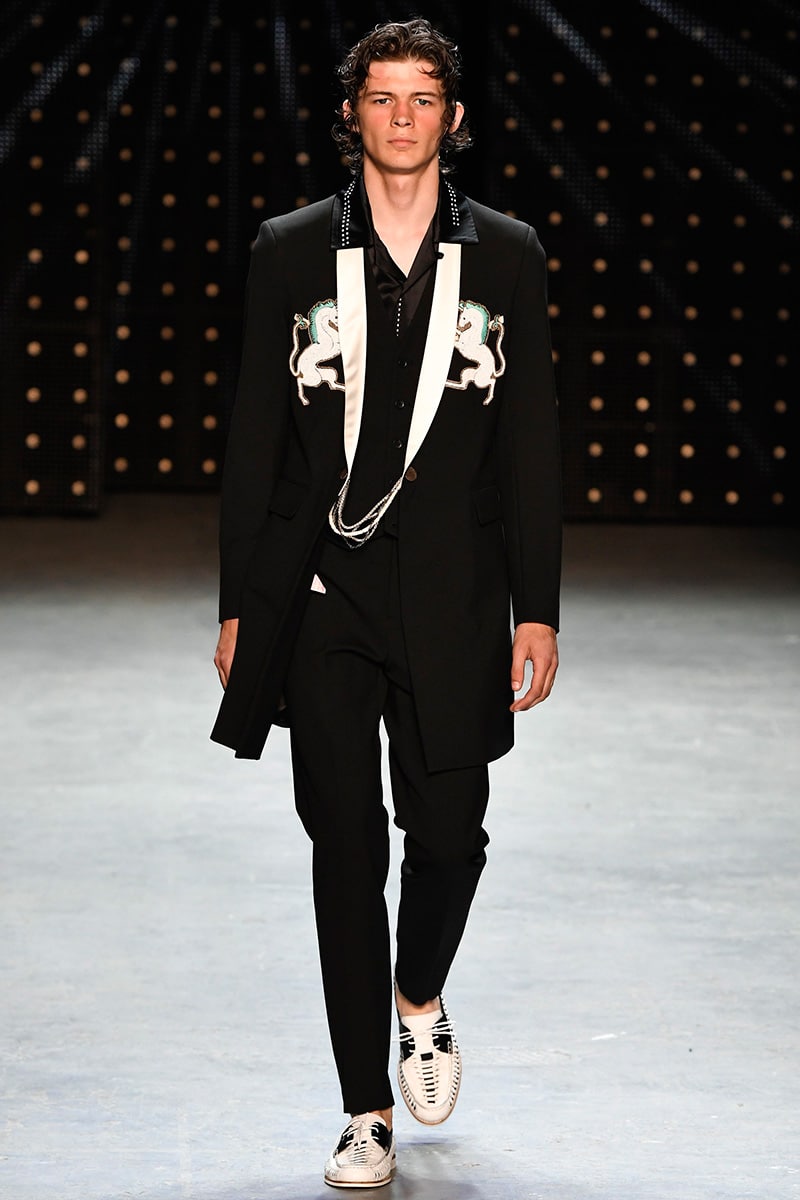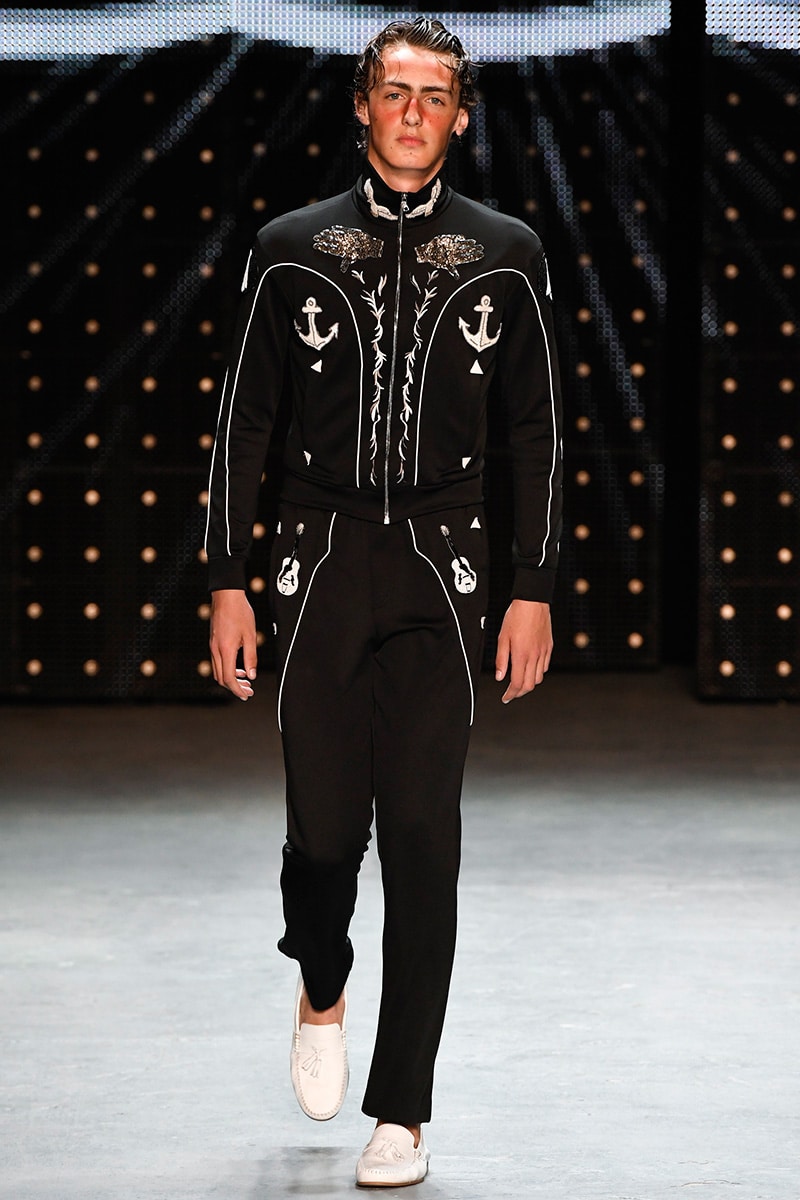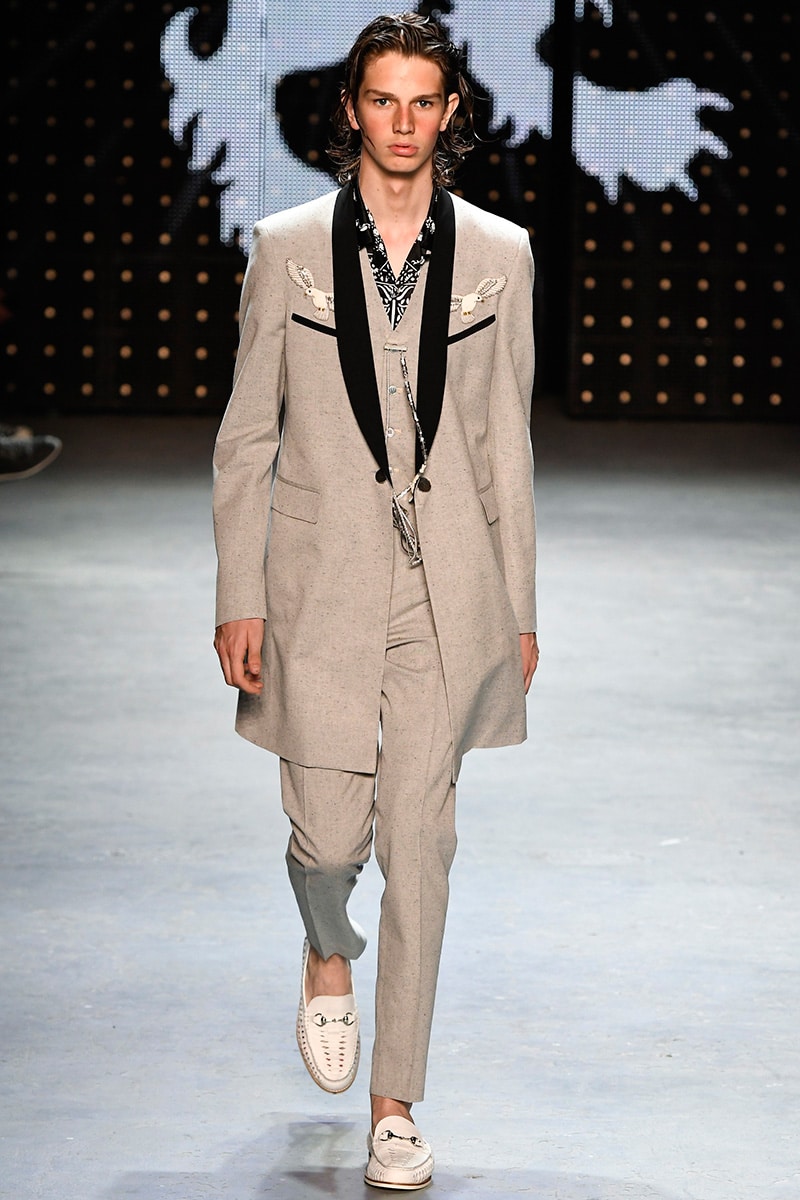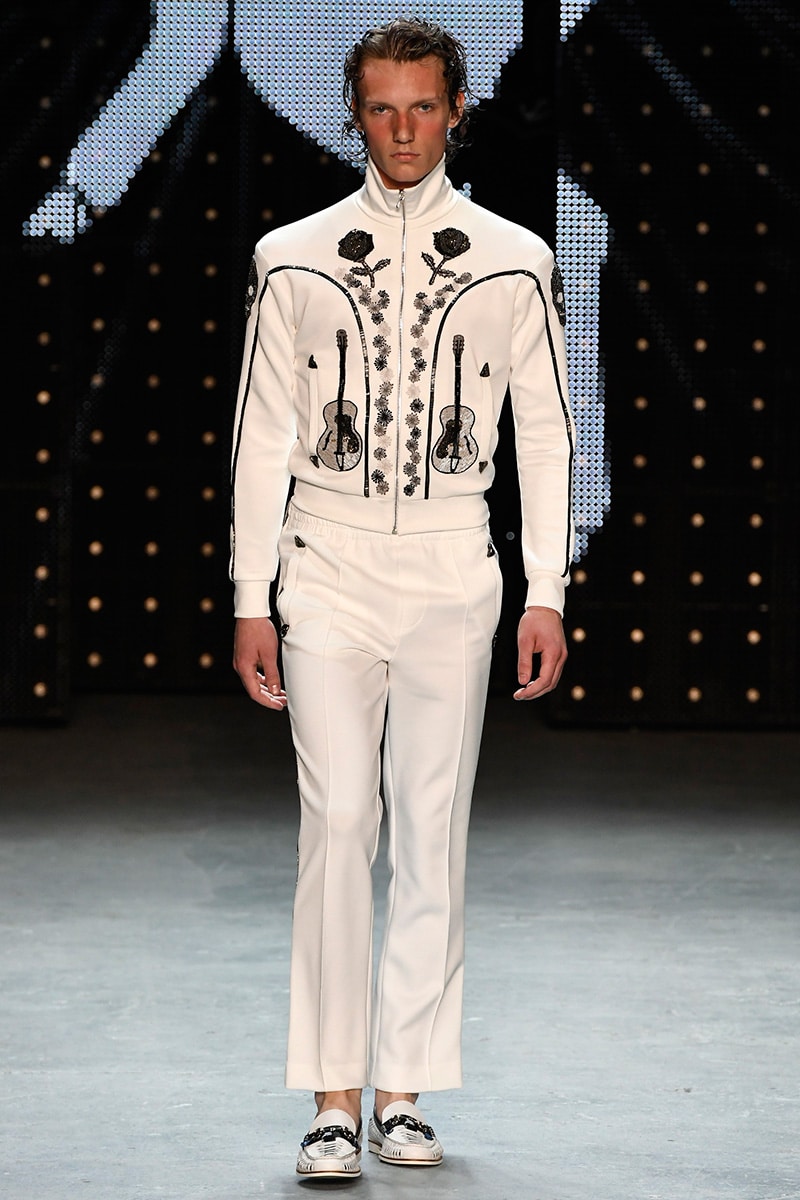 Topman opens London Collections Spring/Summer 2017 shows with a nostalgic collection of beachy pieces with British seaside towns, mods and teddy boys playing a starring role throughout.
Pale and pastel coloured tailoring runs through the collection in square cuts with cropped trousers, alongside bright primary coloured boxy and cropped sportswear in the form of snug shorty-shorts and puffa jackets. Whimsical sequinned motifs of mermaids, Palm trees and blue eyes, reminiscent of the Pearly Kings adorn a selection of the outerwear and silky shirts, adding a kitsch element to the collection's story.
The makeup has been applied to give the boys a sunburnt glow, as if they've been on the beach all day. Created by by Petros Petrohilos at Streeters using Suqqu. Meanwhile the hair has been given a roughly combed wet-look, to give the "freshly showered" effect, by Matt Mulhall at Streeters using Fudge Professional products.
This season's jewellery collaboration is with Husam El-Odeh and includes a selection of retro Americana belt buckles in guitar and lion head shapes, alongside key chains with beachy charms and coral pieces, bringing the kitsch seaside feel of the collection together.