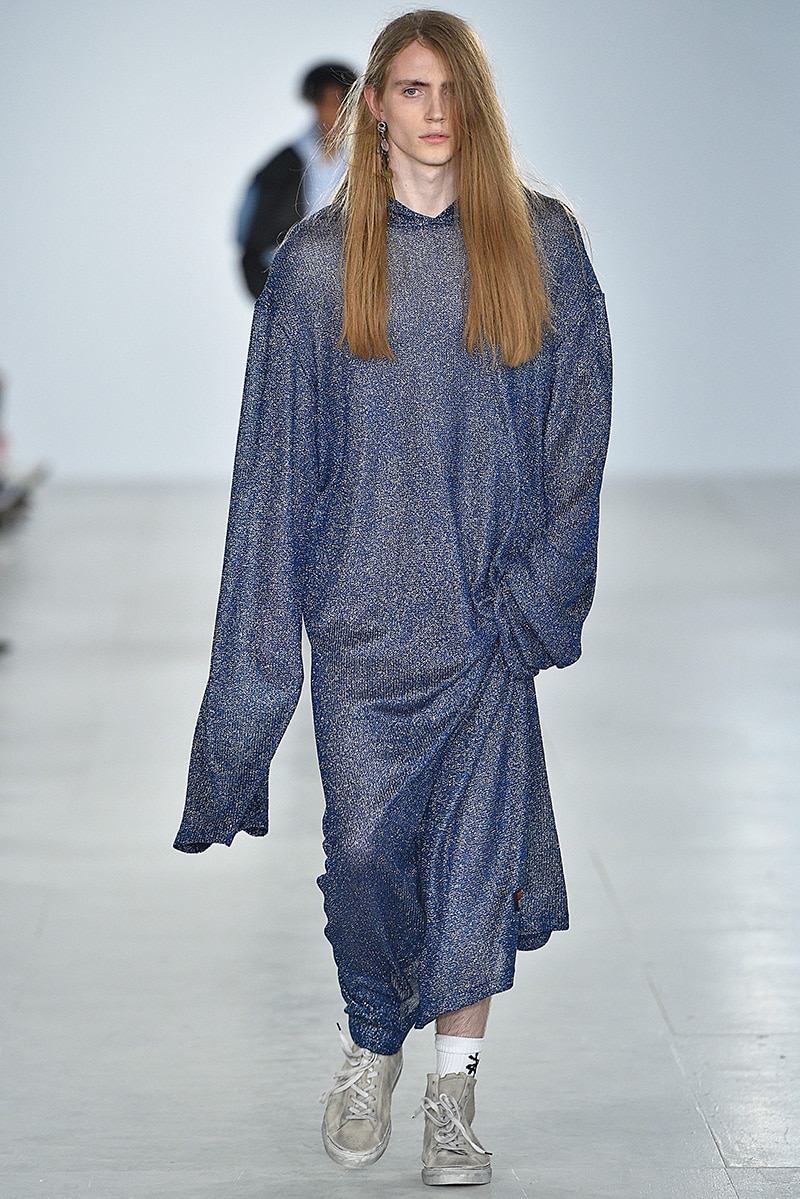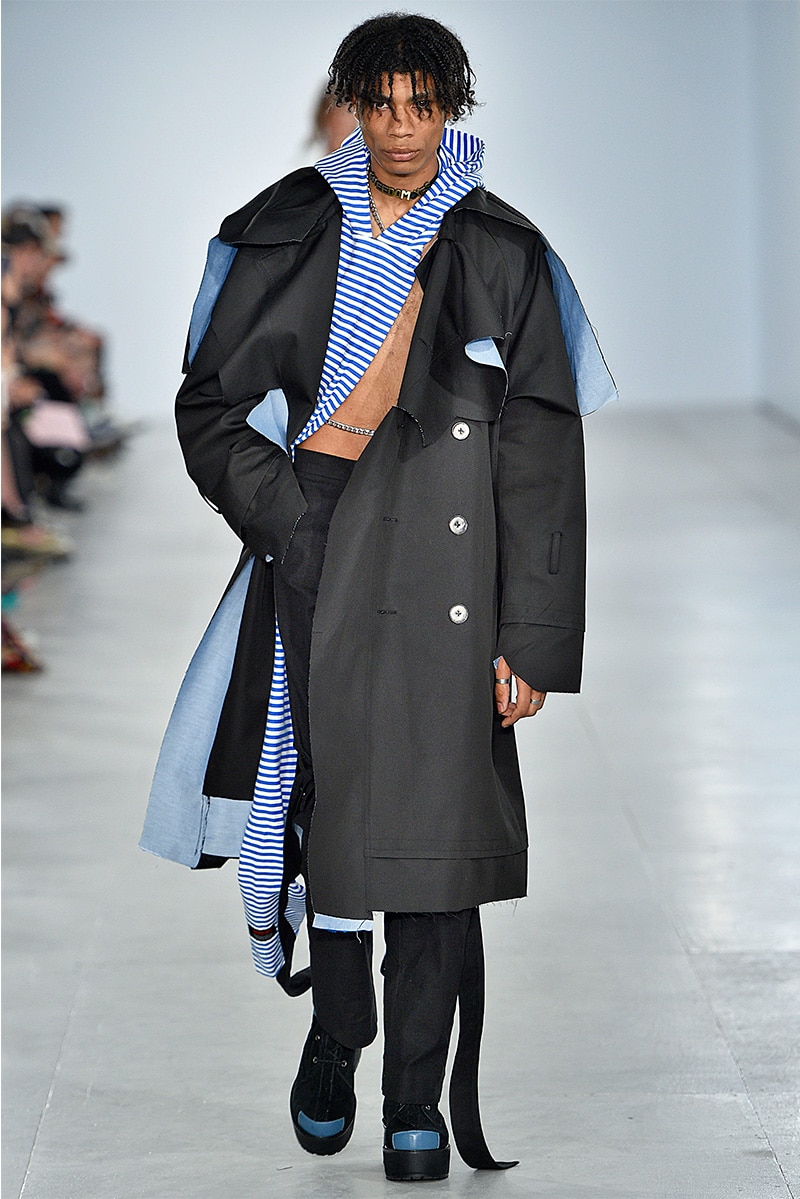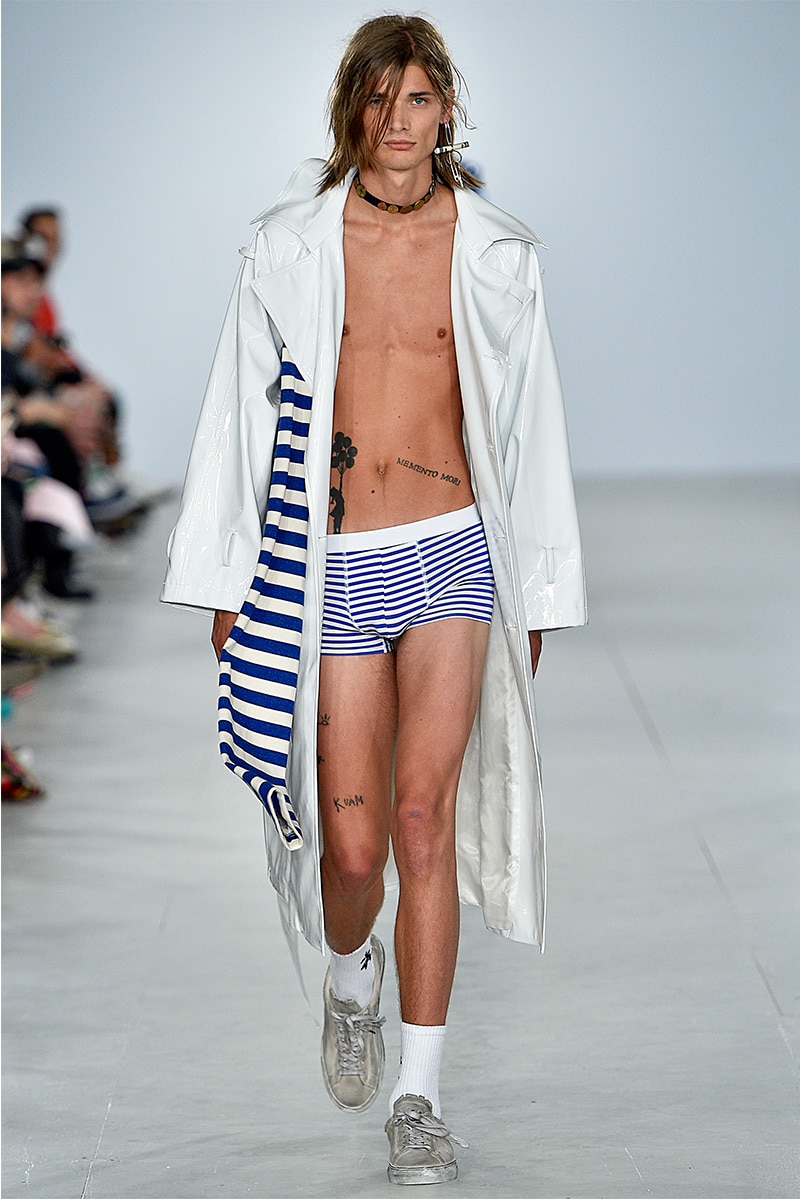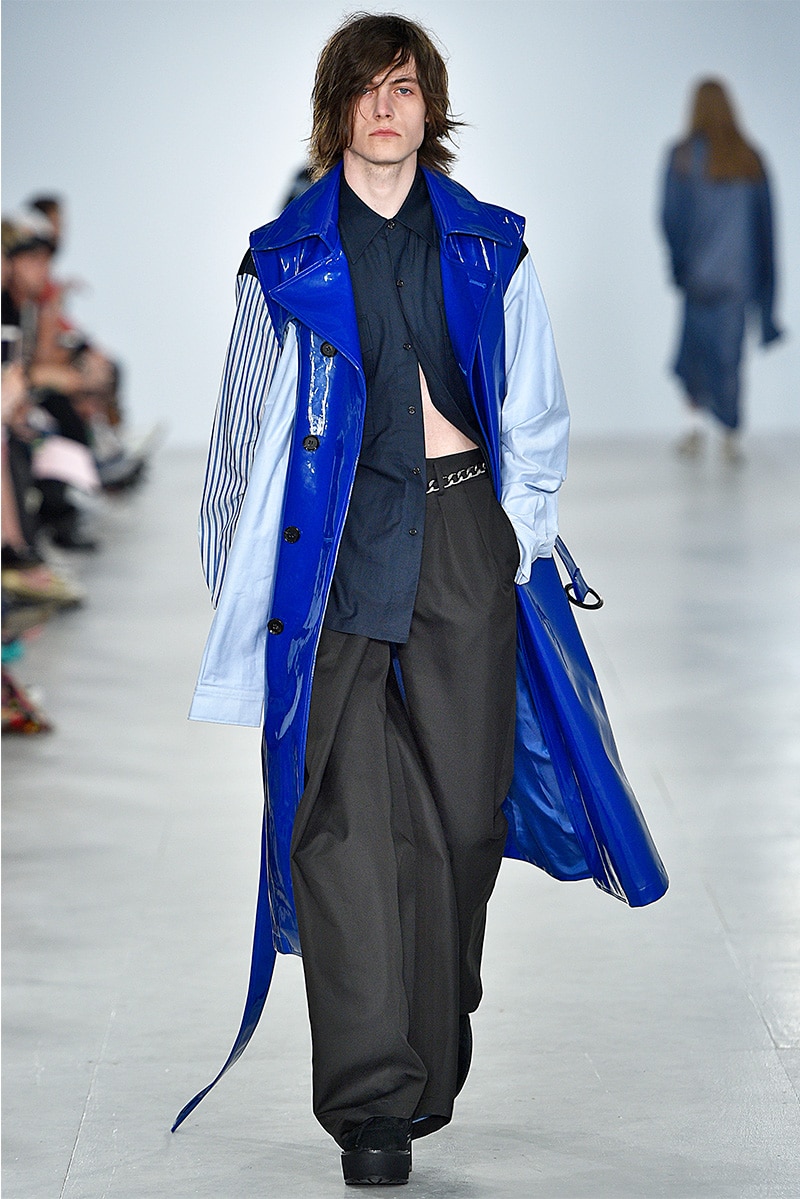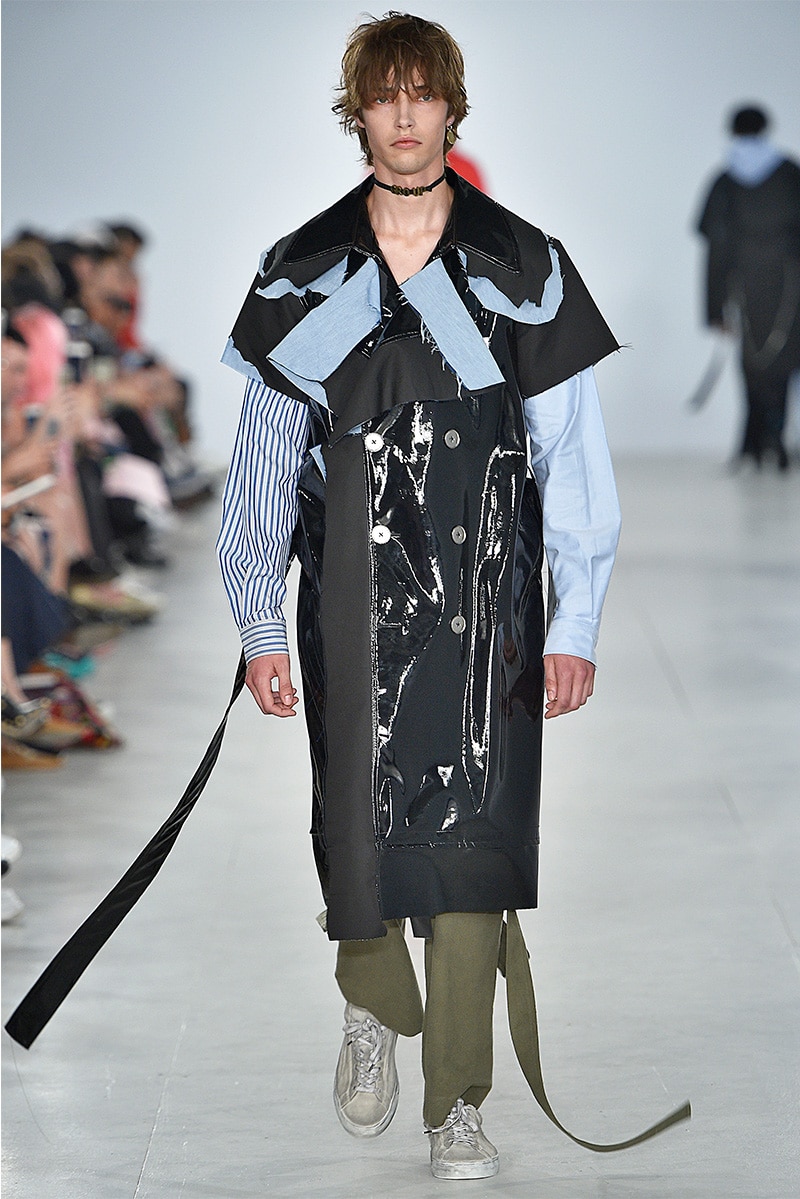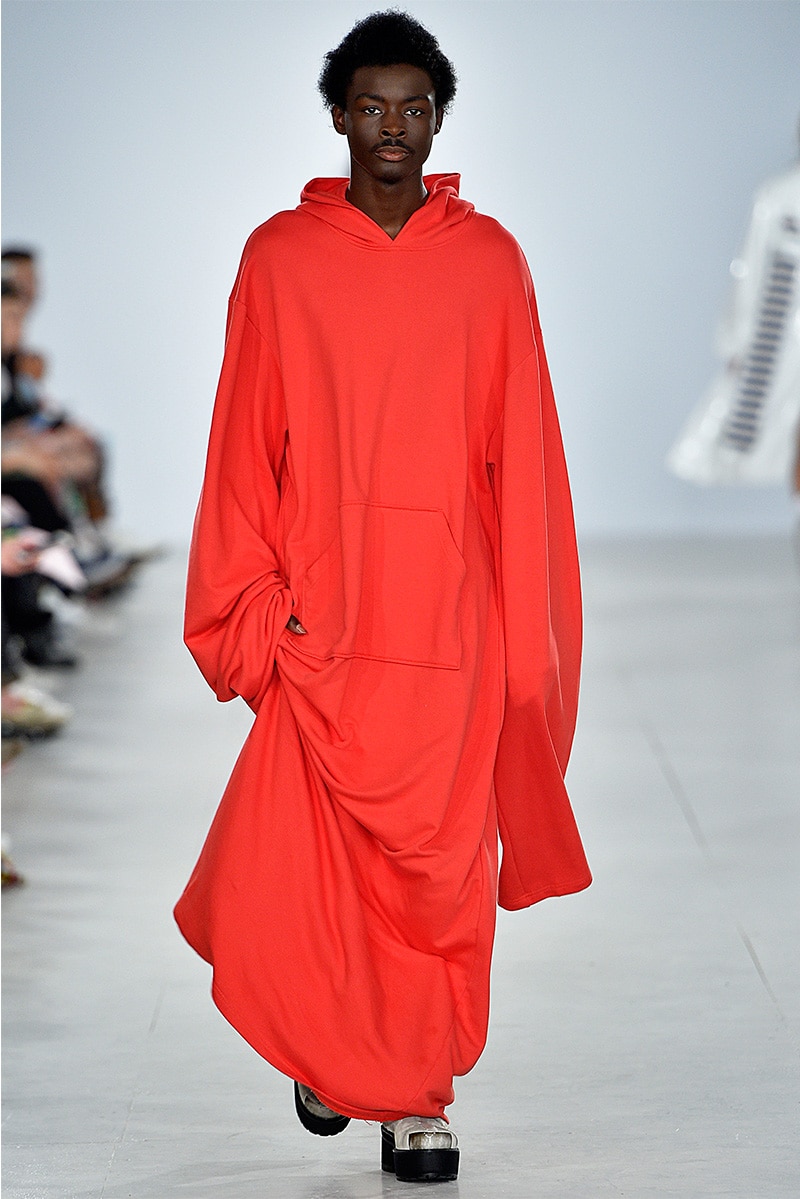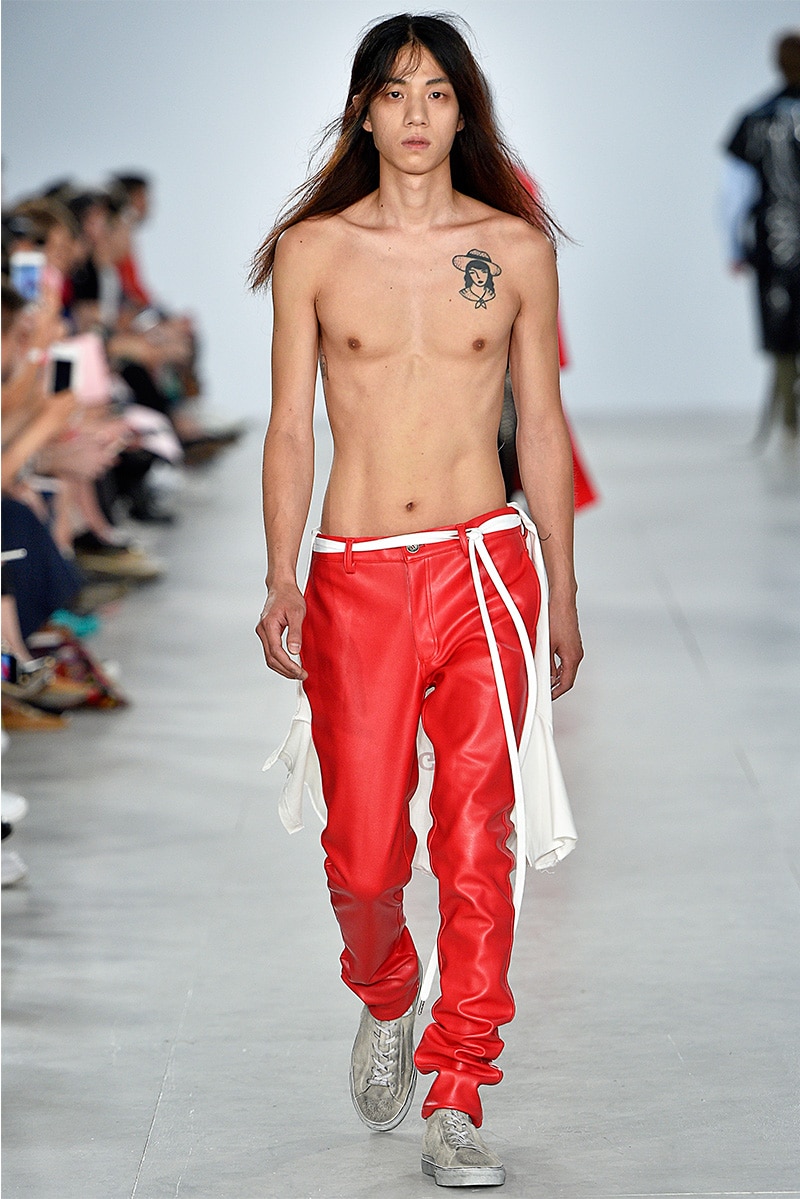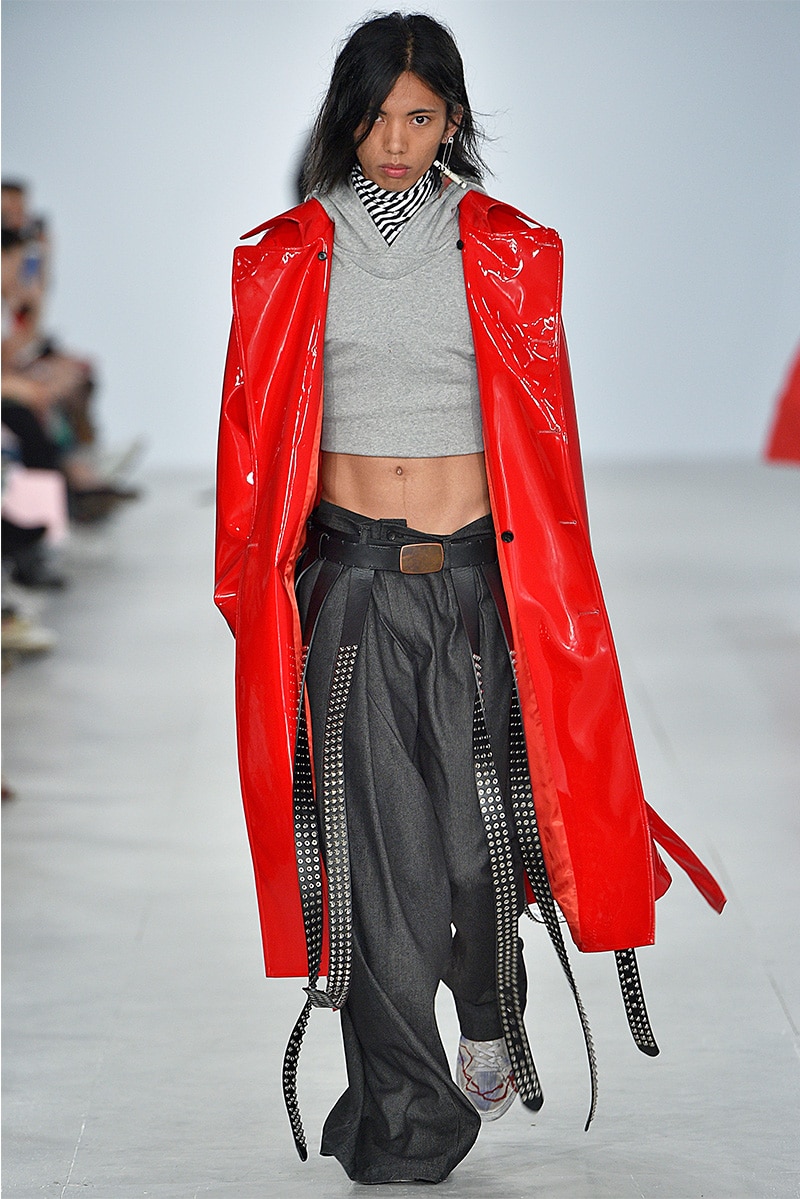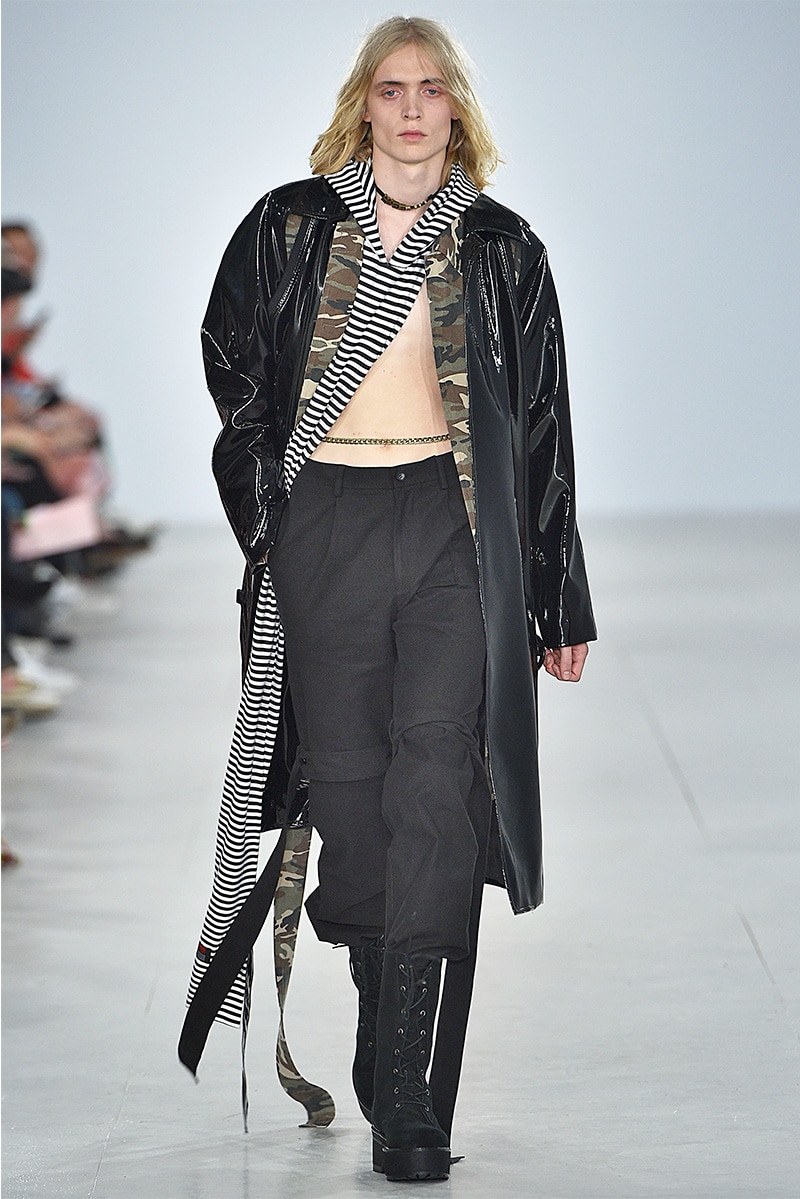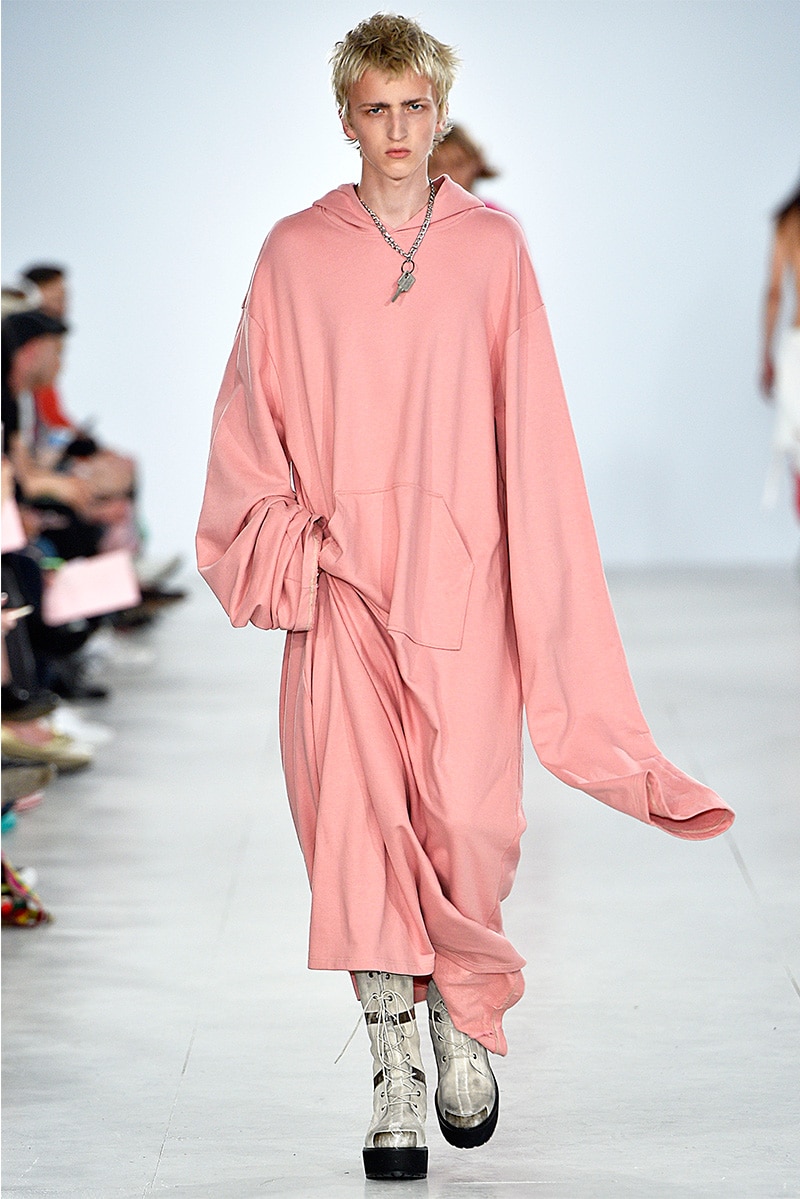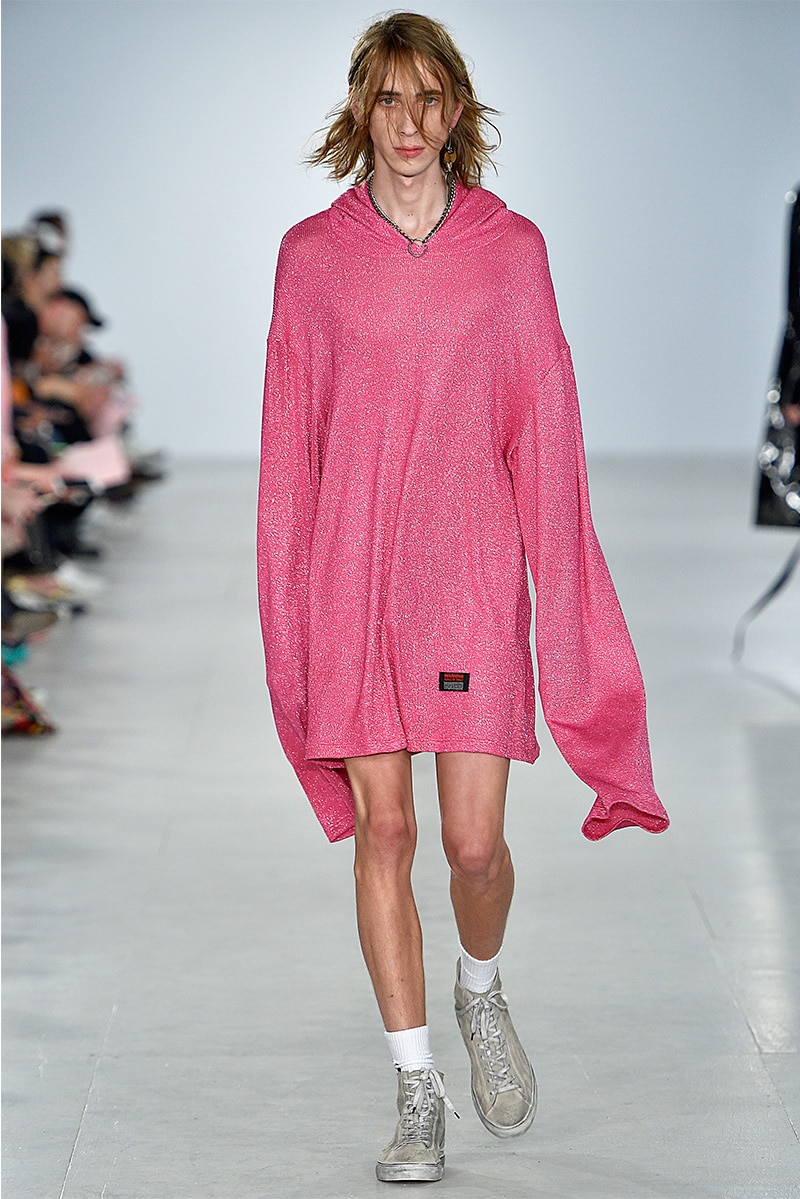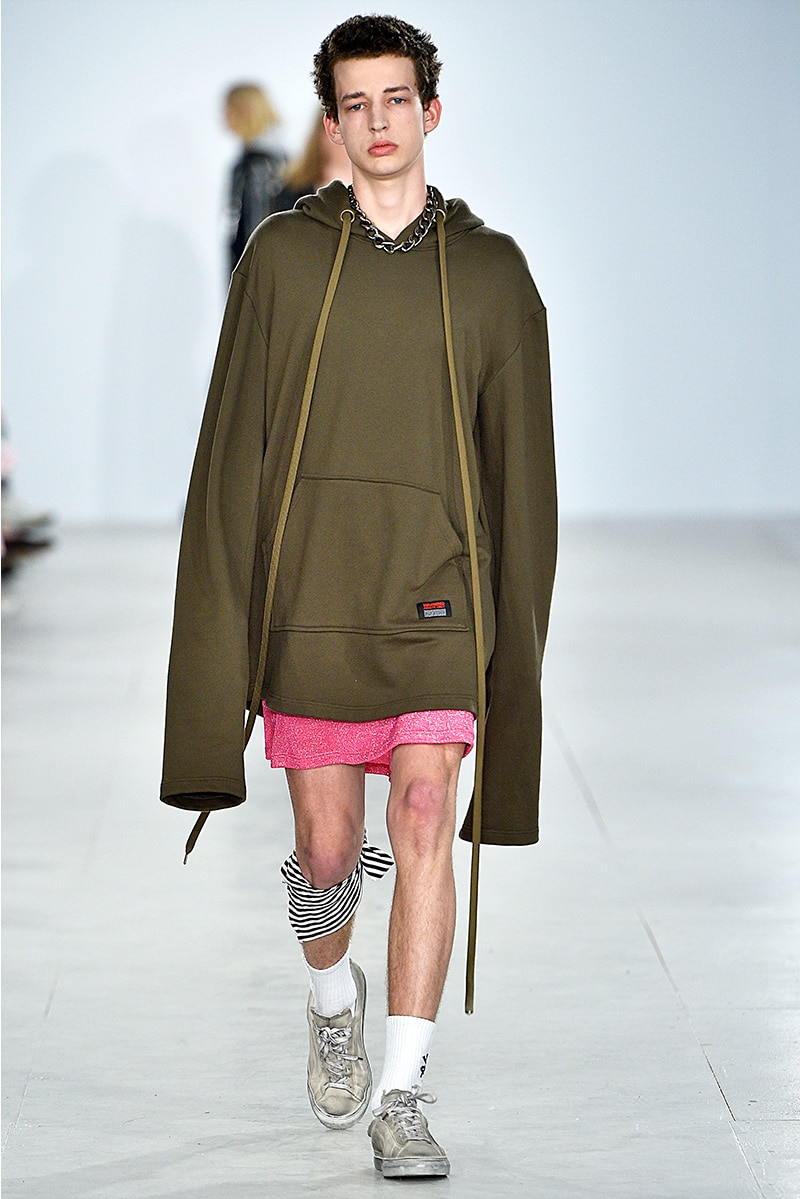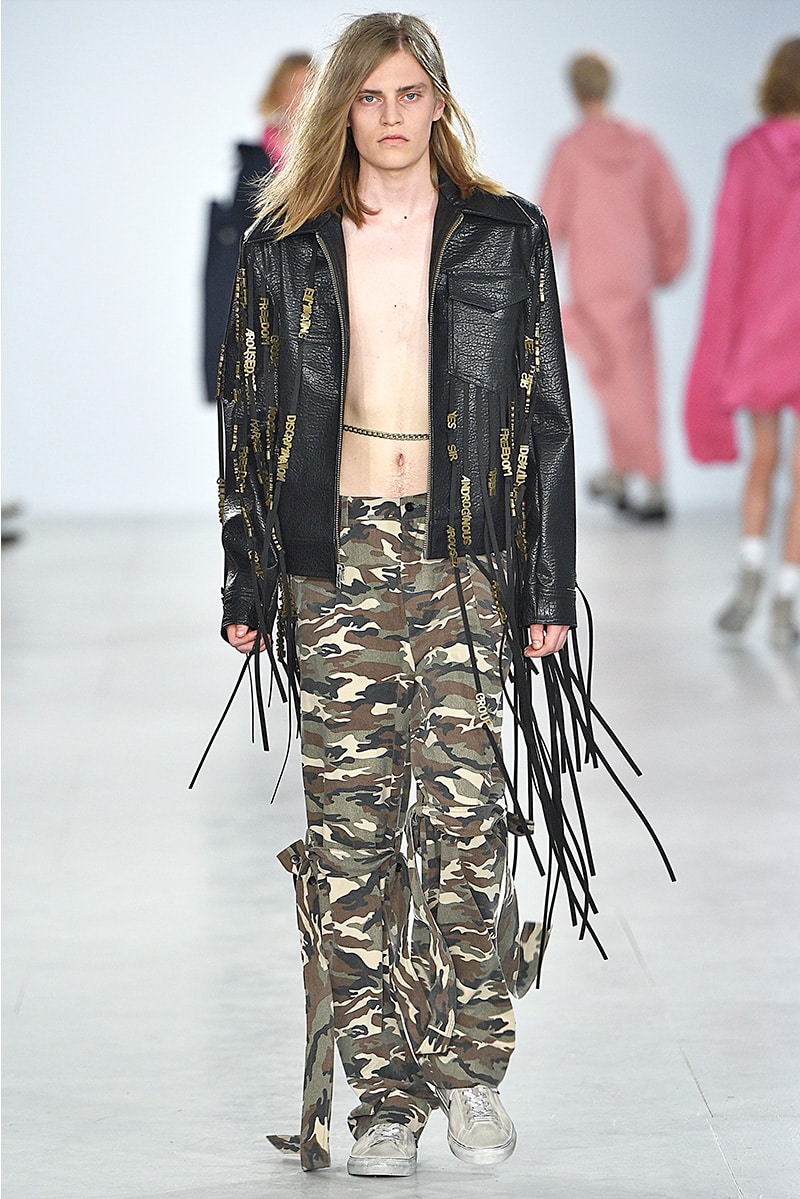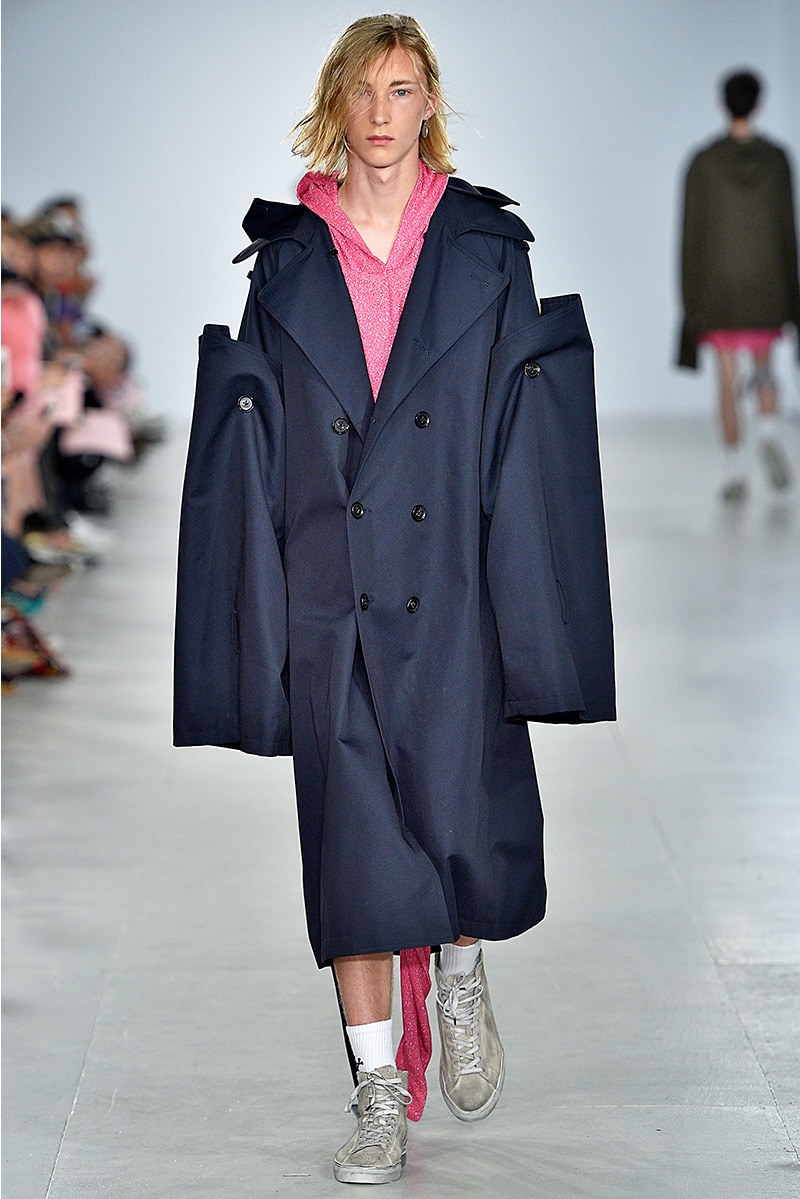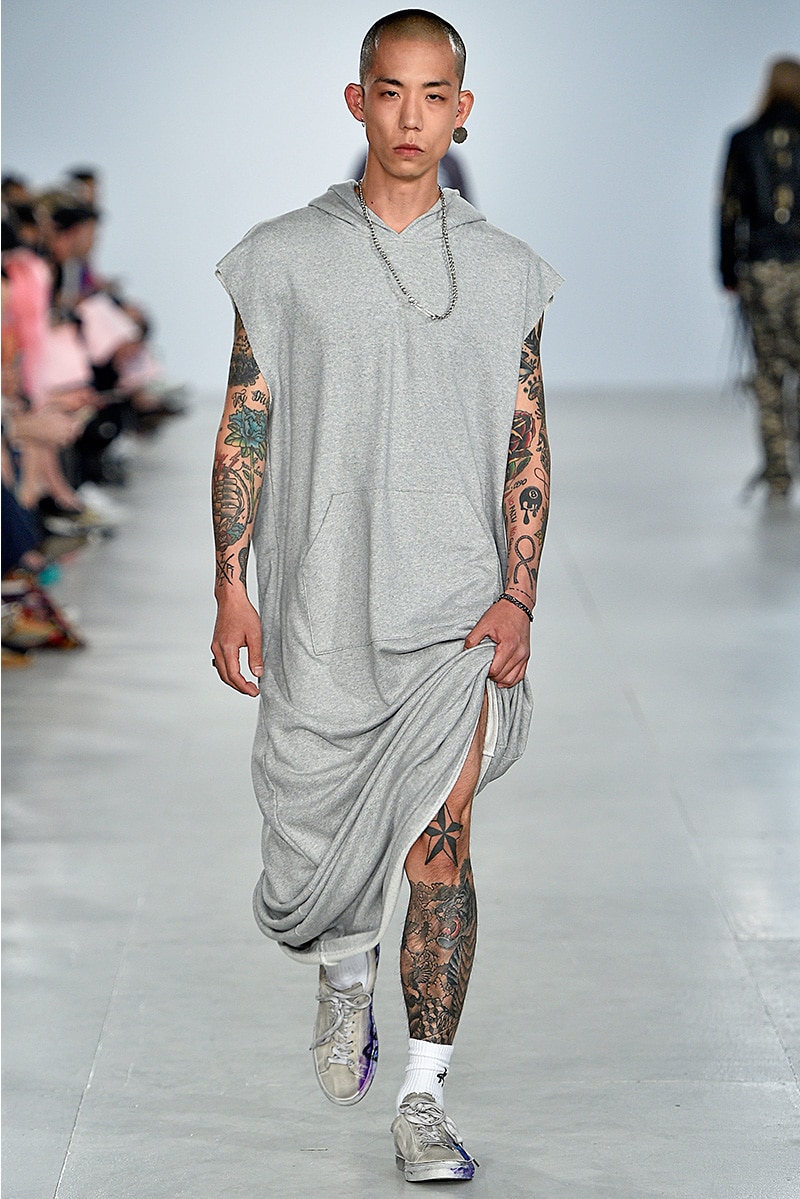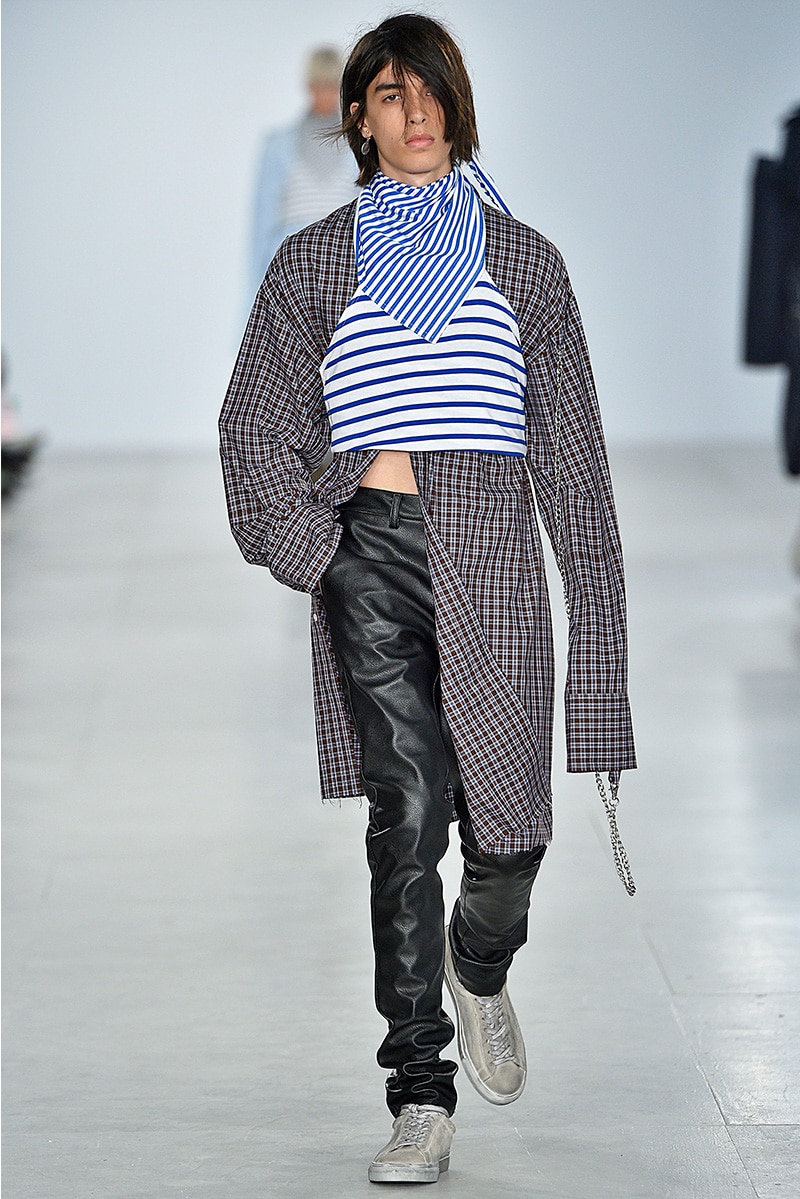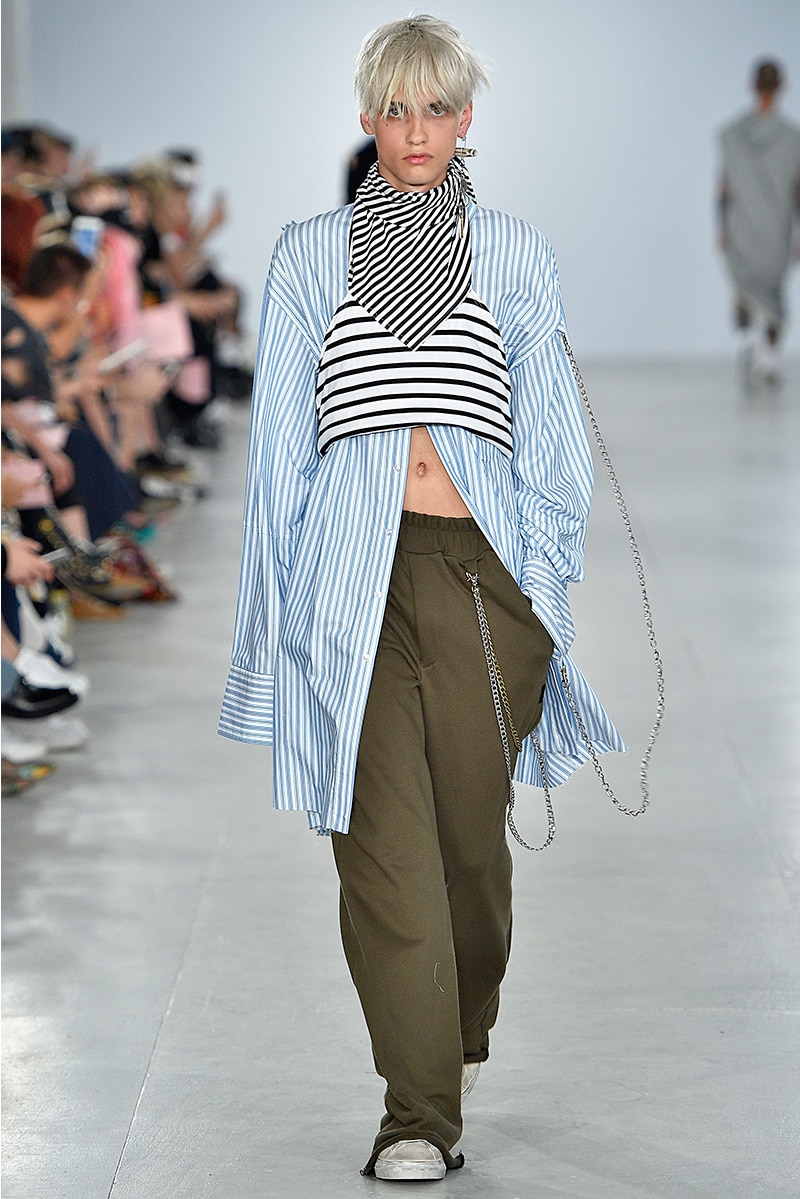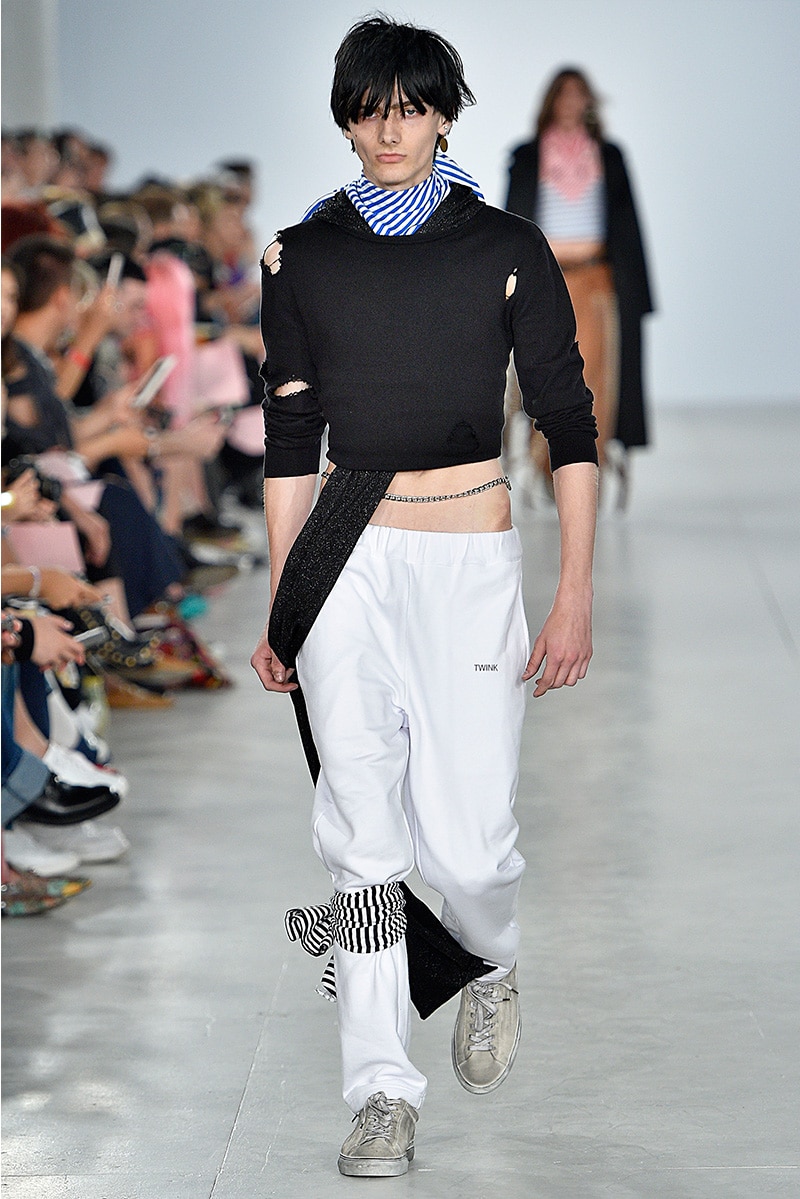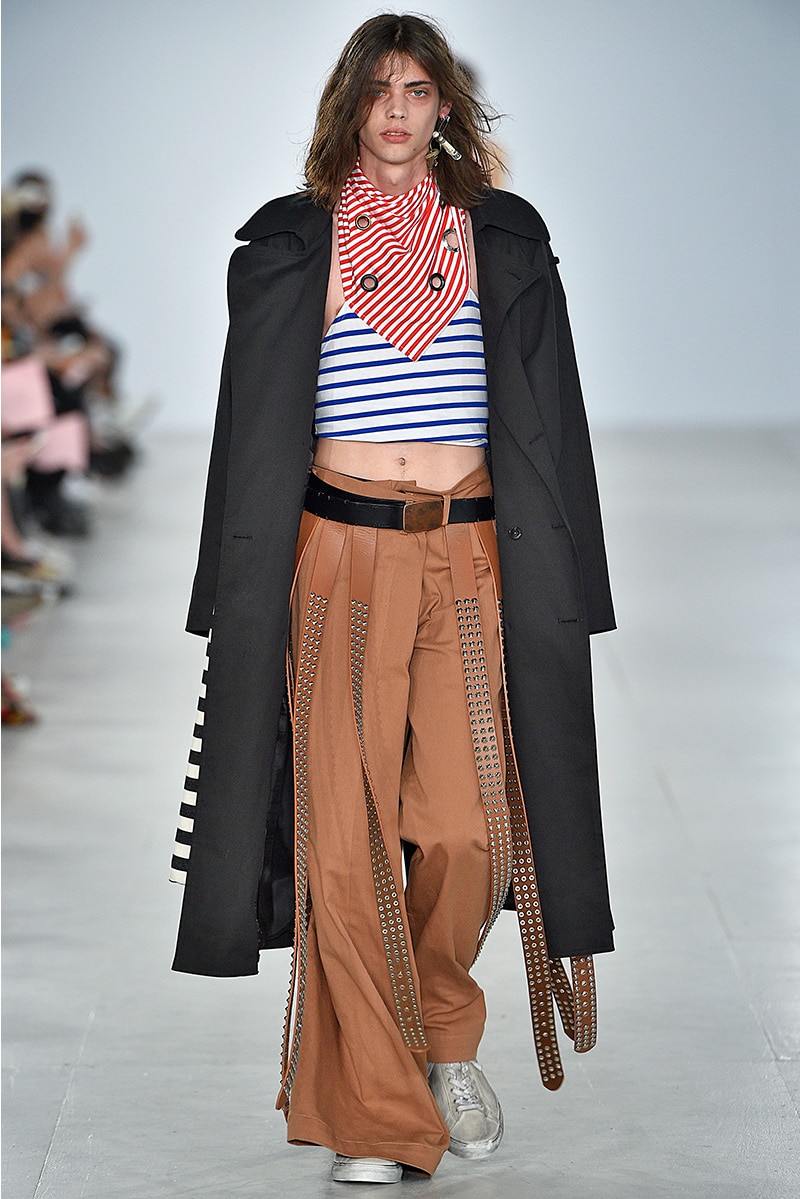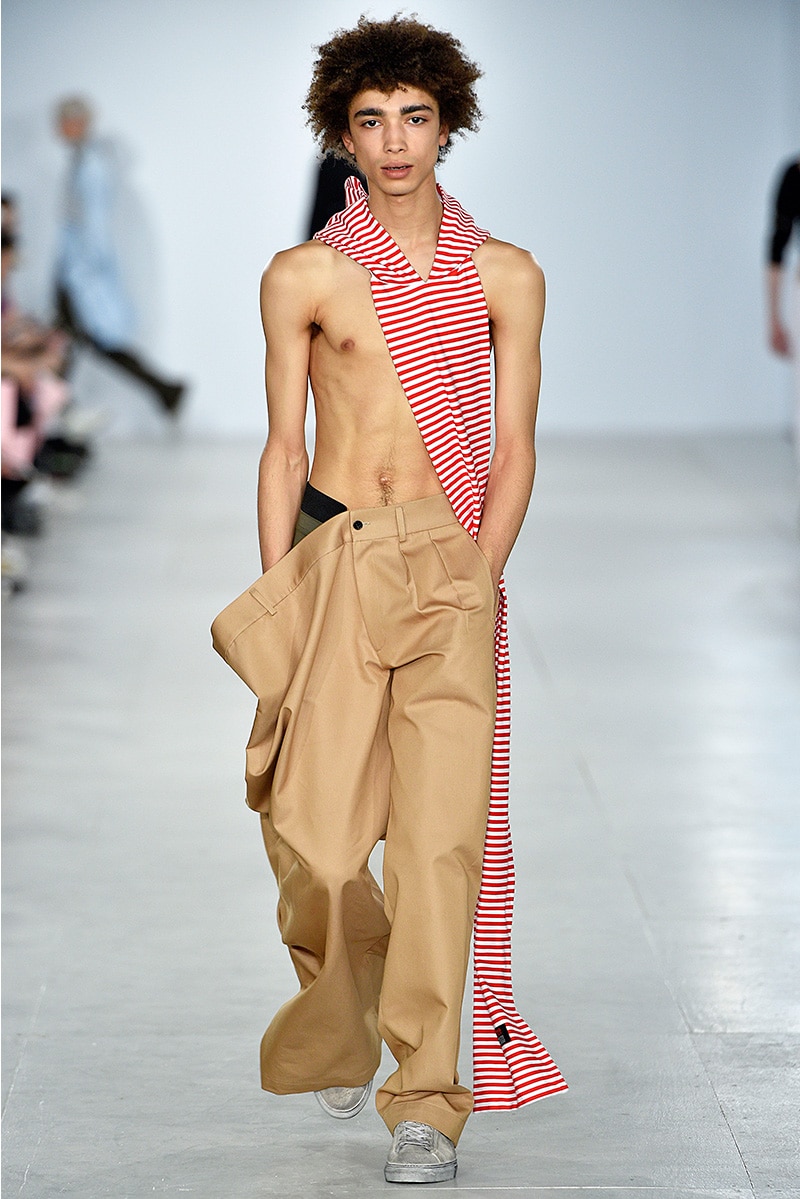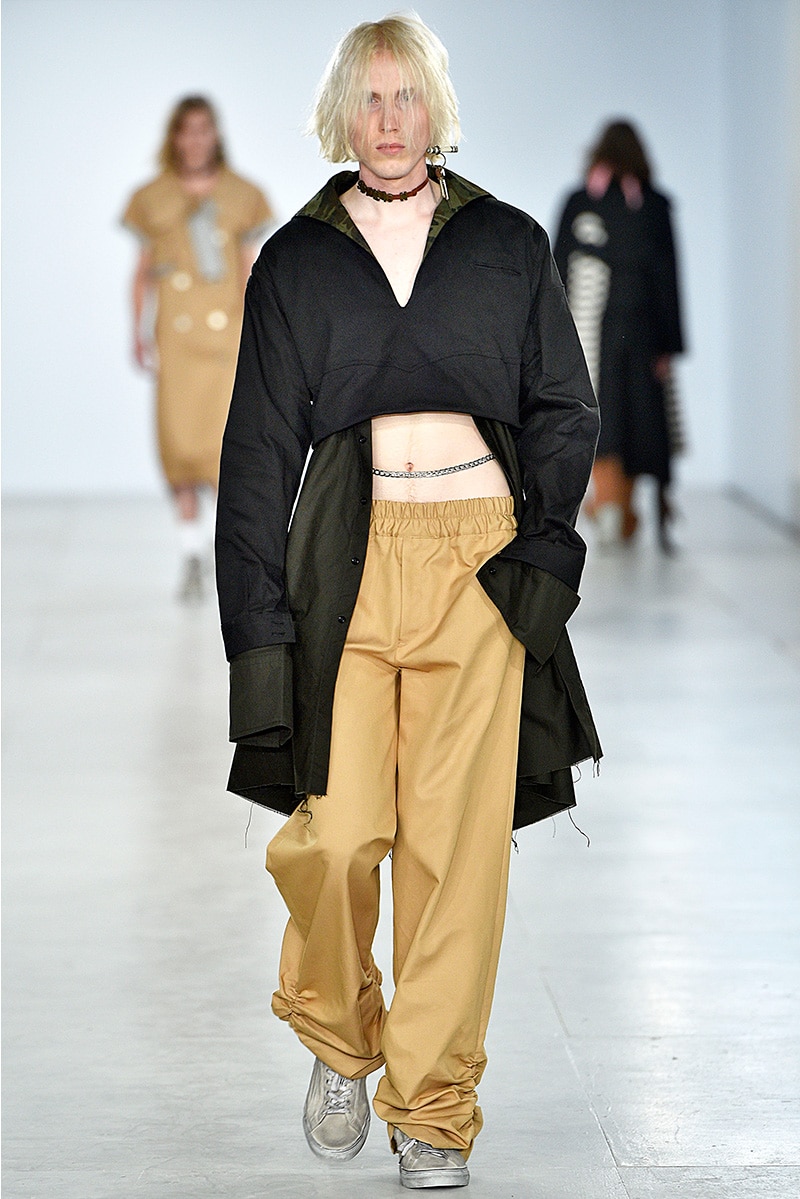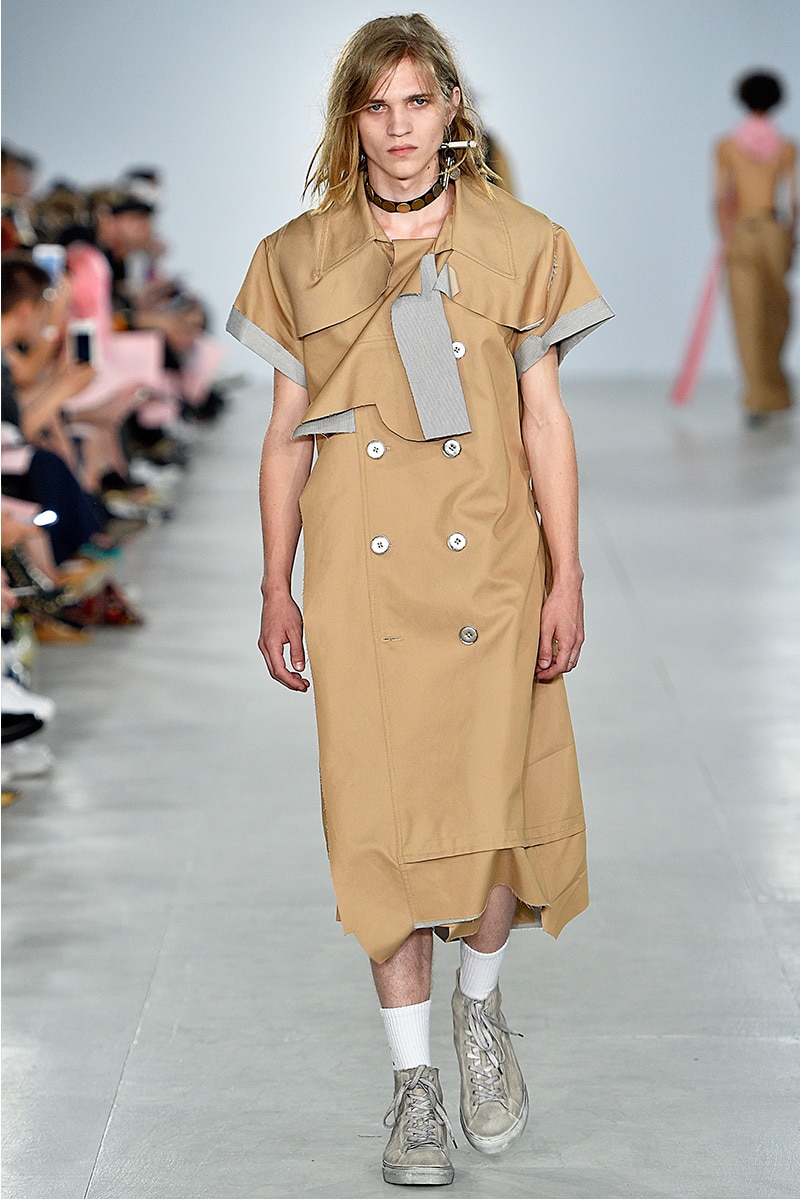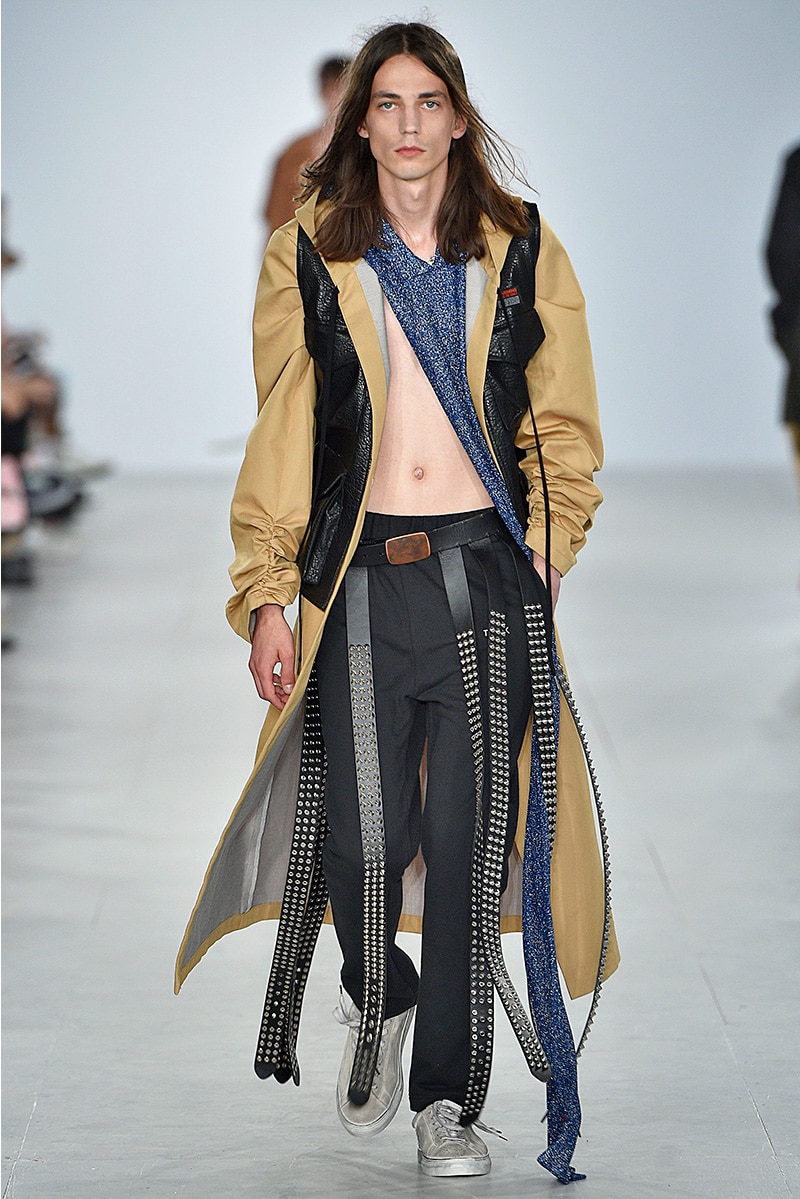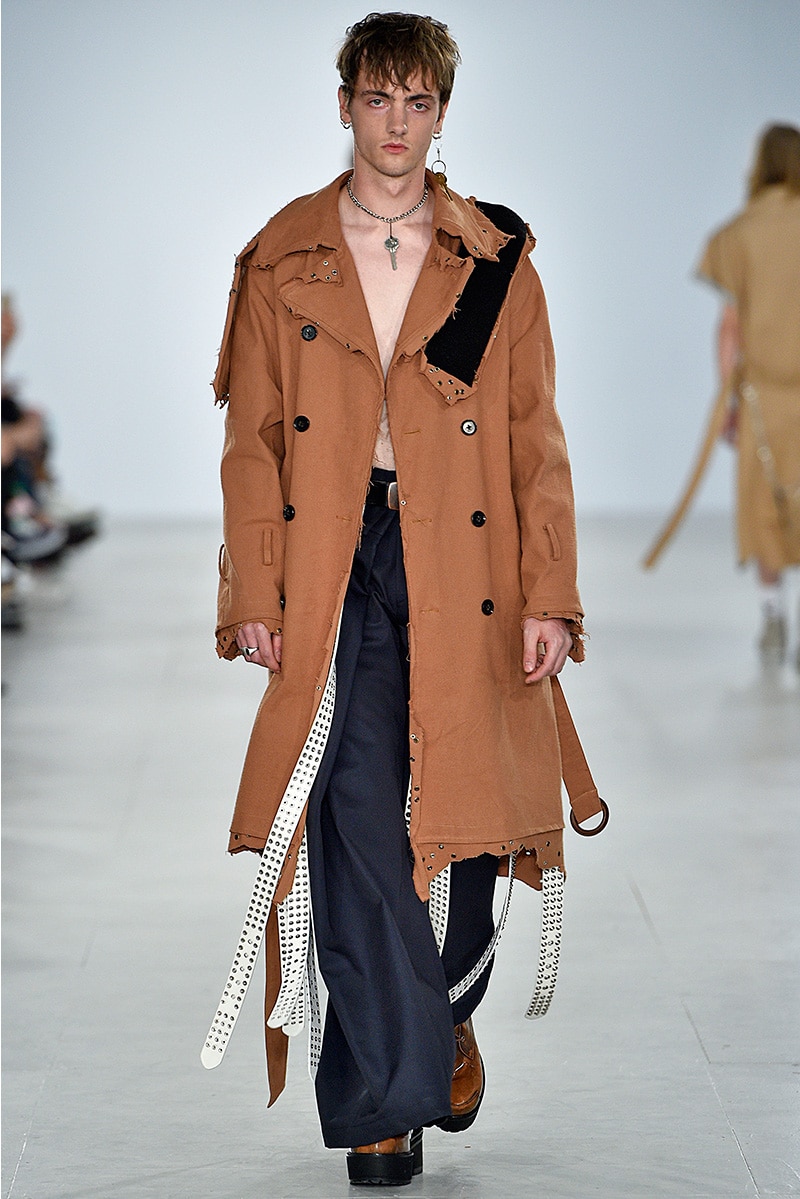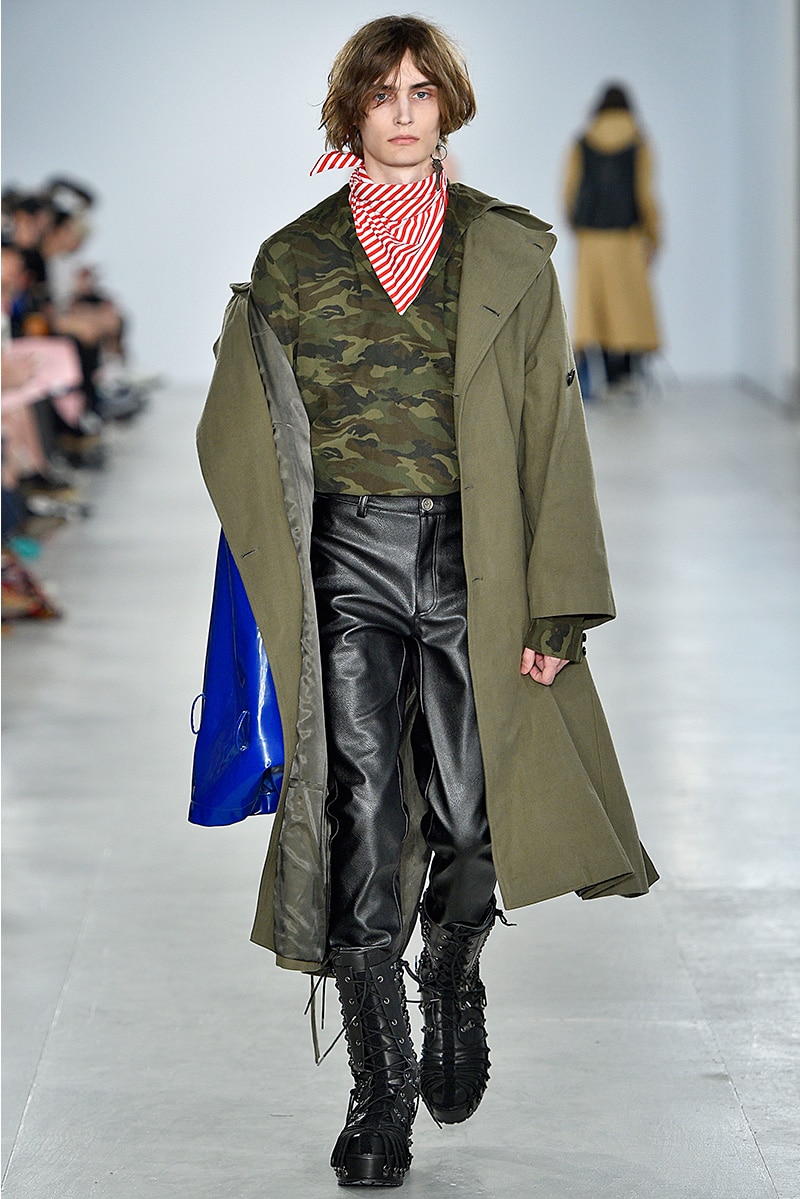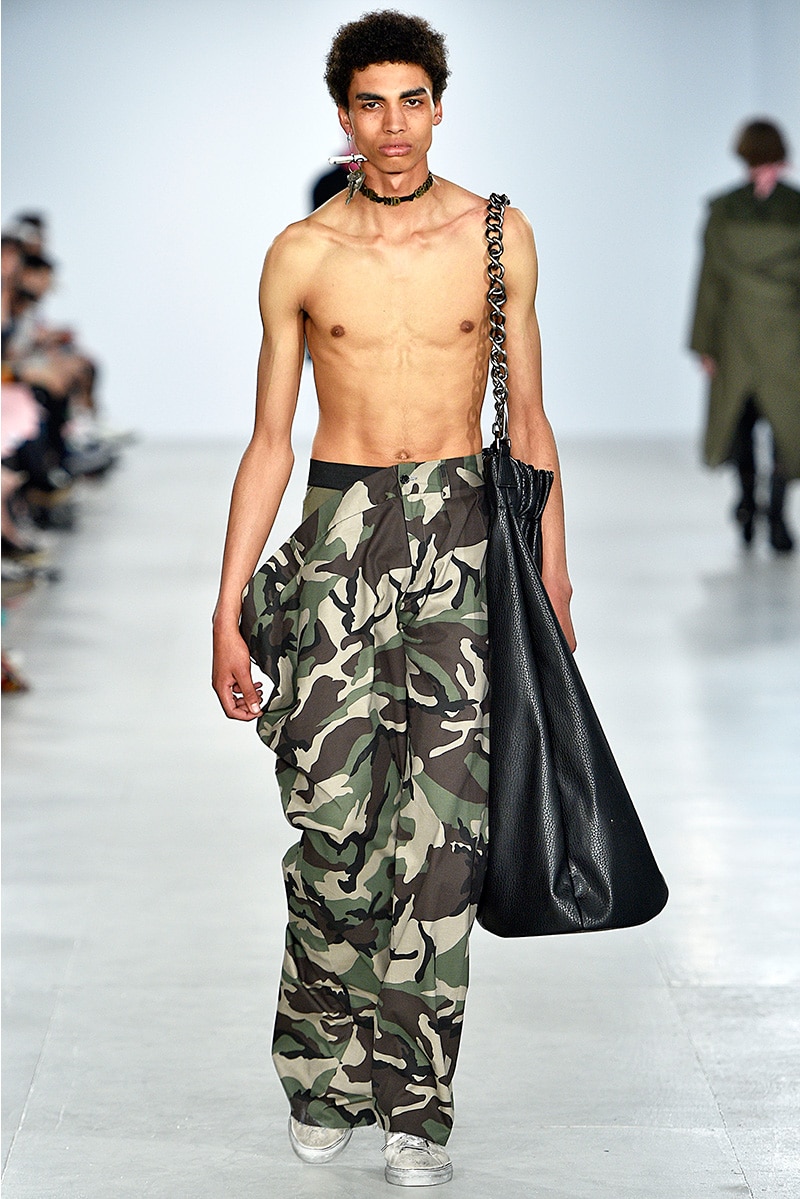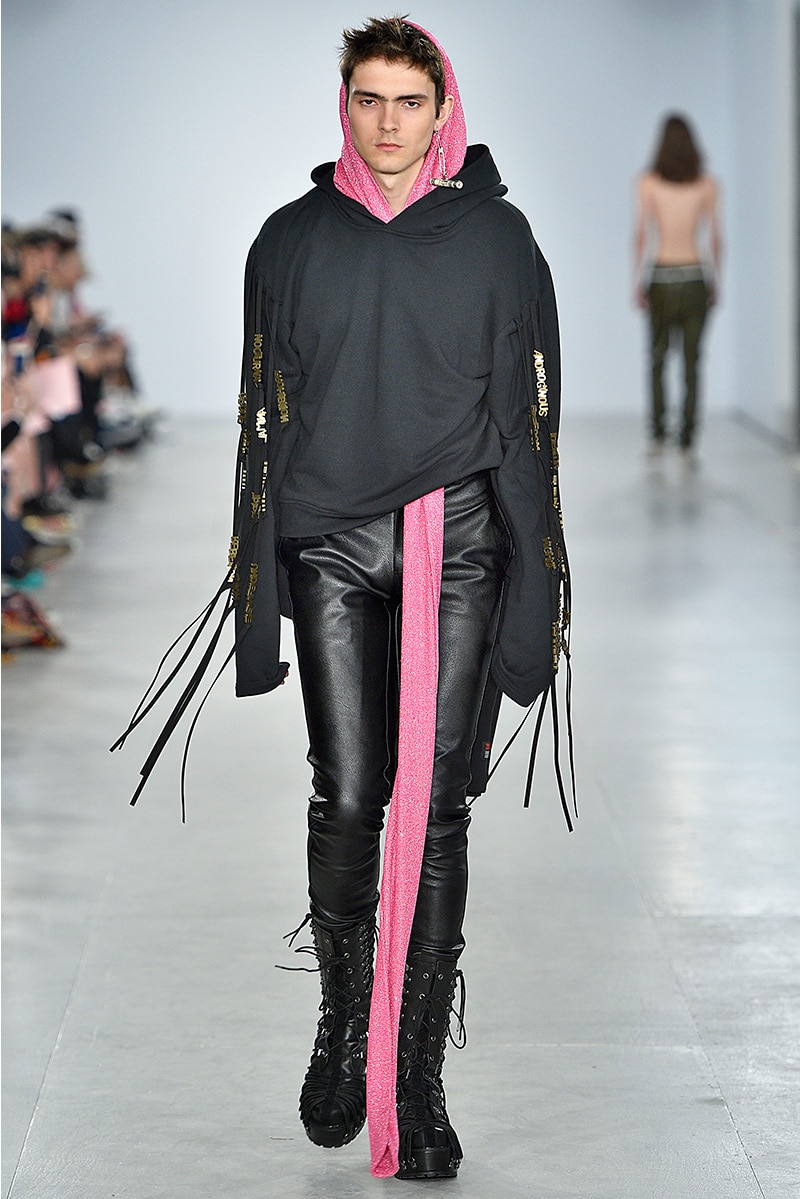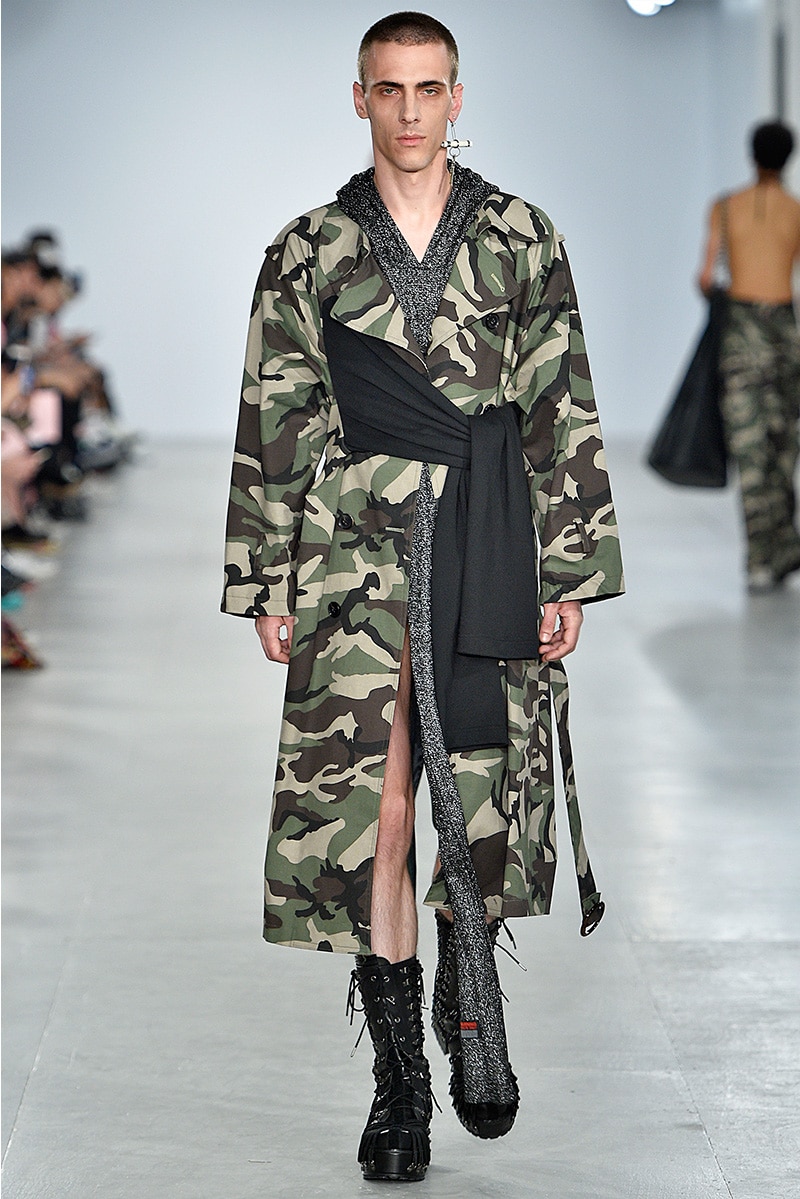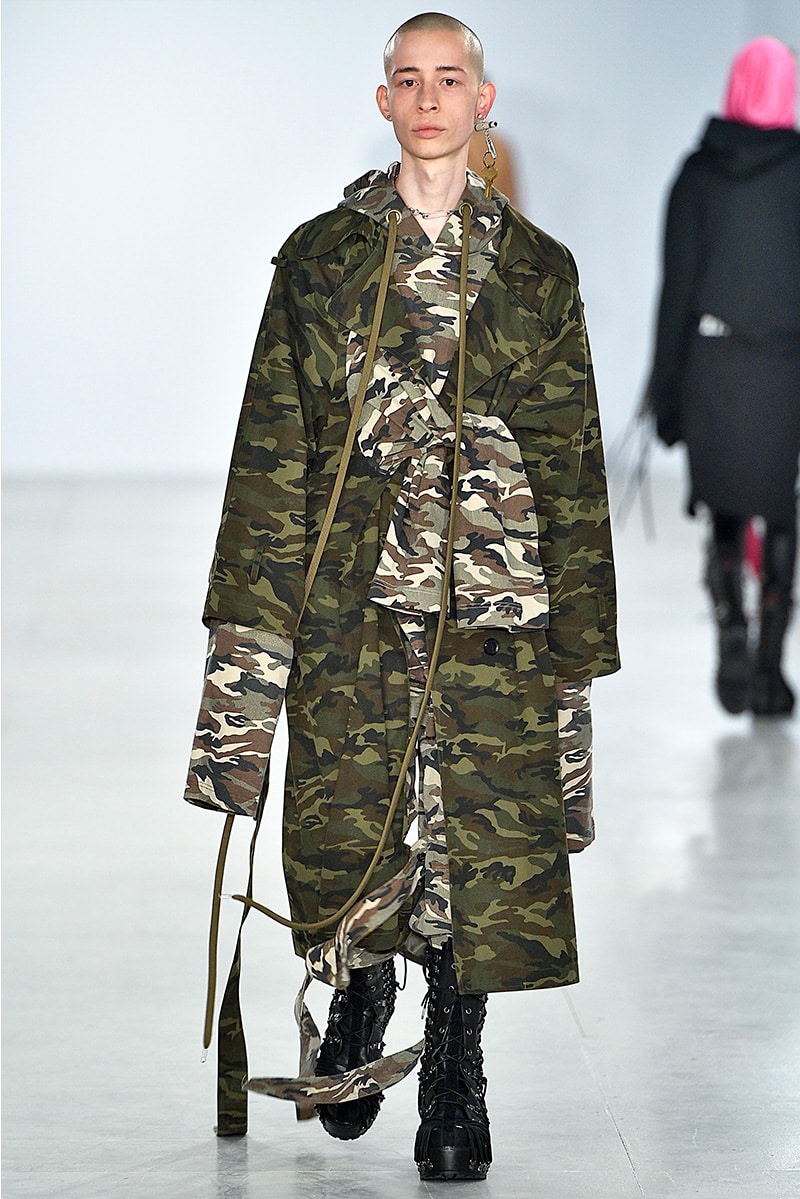 Zhou swaps last season's glamour for a tough punk feel for Spring/Summer 2017. He cites his initial inspirations as "Grown ups, porn, sex, obey, and guilty pleasures" among others, but further down the list the key words start to make a lot more sense in terms of the visuals and spirit of the collection. Words like "Tribe, rebellion and punk" really describe what's at the heart of the collection.
A tough and wiry clan of models stomp down the runway to a chaotic soundtrack by Finn MacTaggart wearing the classic oversized Zhou silhouette. Wide leg trousers are worn with gapes at the waist while billowing outerwear has detached sleeves. Camo print is mixed with tartan and stripes across a mainly muted palette of beige, khaki and navy.
True to form, even amongst the very masculine and robust pieces, Zhou manages to fit in some of his signature androgynous or even feminine accents. Striped Jersey cropped tops and neckerchiefs feature sporadically throughout the show, reminiscent of Japanese Harajuku girls, while other models stride down the runway in bright pink sparkling lurex longline hoodies with exaggerated sleeves.
Heavy duty accessories punctuate the collection in the form of leather studded belts with a multitude of additional belts attached, that hang from the waist vertically, swirl past, while footwear is a mixture of dirtied high top sneakers or heavy duty leather boots.