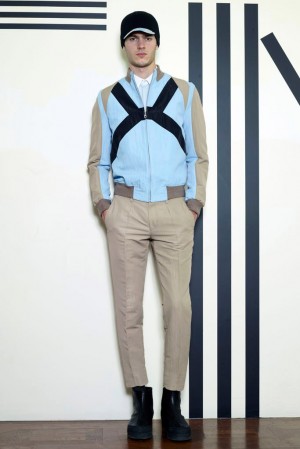 Humberto Leon and Carol Lim are moving away from the bold patterns and jungle motifs seen on their first two collections. Kenzo's Fall/Winter 2013 collection preview showcases a more refined and minimal aesthetic.
The Parisian house will present the Fall/Winter 2013 collection at Pitti Uomo on… »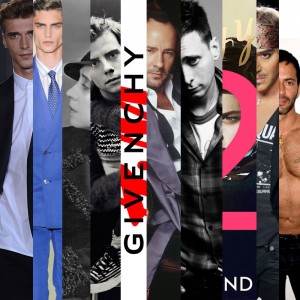 -1… We want to end our countdown differently… Not with what has already happened but with what we expect to happen! The innovative spirit of FuckingYoung! encourages us to go ahead, to look beyond, to think about the future… So here they… »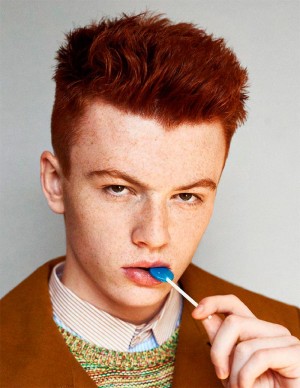 Jake Shortall and Matt Ardell photographed by Aingeru Zorita and styled by David Vandewal with pieces by Carven Spring/Summer 2013 collection, for the eighth issue of Visual Tales magazine.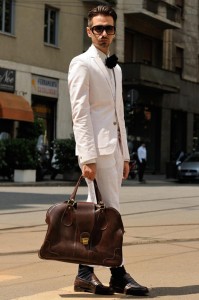 Monsieur Jerome brings eight fresh new looks captured in the streets of  Milan during the Fashion Week. Wacky prints, over-the-top patterns, and a whole lot of bodacious ensembles that make up Jerome's finnest selection exclusively for Fucking… »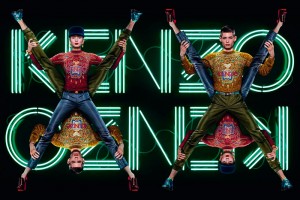 Kenzo's new creative directors Humberto Leon and Carol Lim tapped Simon Sabbah for their Fall/Winter 2012 advertising campaign, shot by Jean-Paul Goude.
The entire campaign will officially launch during Pitti Uomo this week.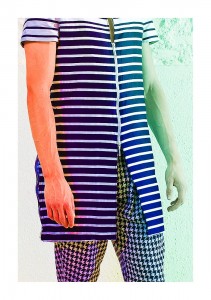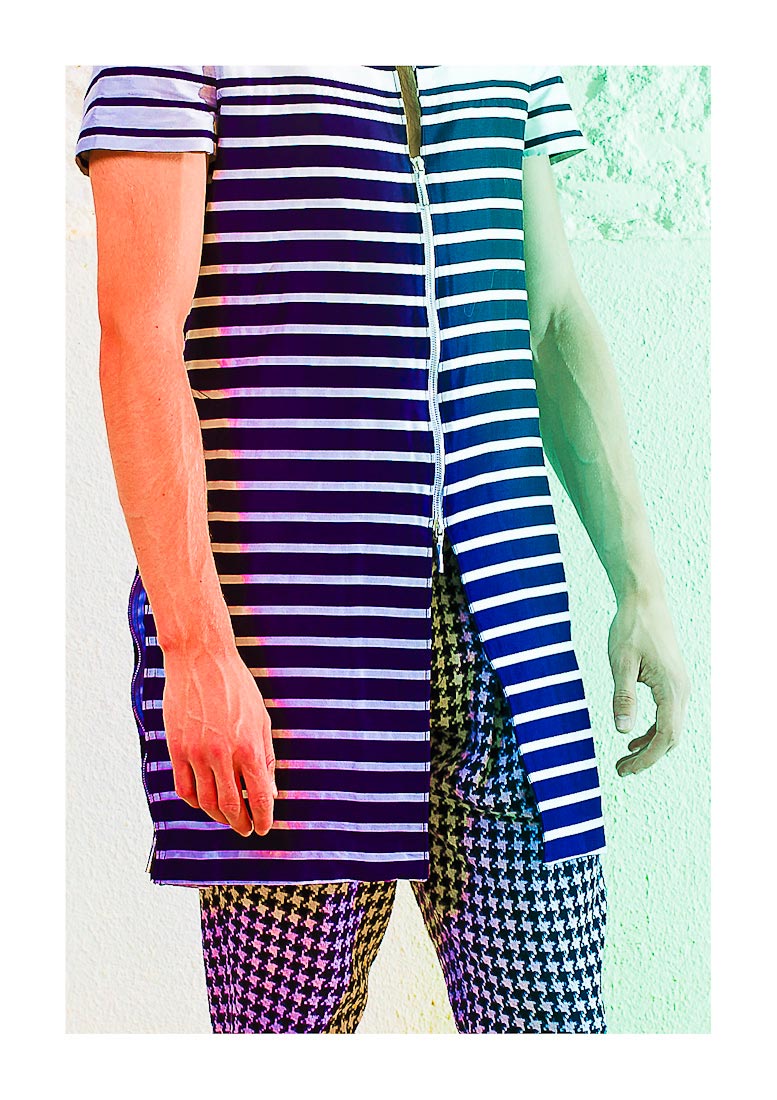 Roberto Etxeberria has born in Guipúzcoa (Spain). After studying Fashion Design at Felicidad Duce (Barcelona), worked as an assistant of fashion designer Sergei Povaguin between 2005 and 2008; the same year he created his own brand, ETXEBERRIA, specializing… »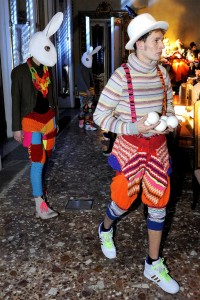 Marc Ascoli presented his Dress Like A Man Fall/Winter 2012 collection at Pitti Uomo featured beautiful patterns and rabbit masks.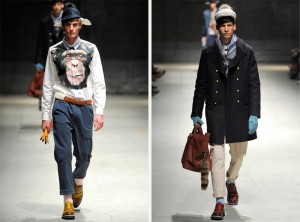 Andrea Pompilio presented his Fall/Winter 2012 collection at Pitti Uomo. The collection featured monkey-printed tops, soft and luxurious fabrics and modern silhouettes.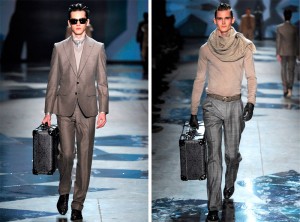 Hardy Aimes showed their Fall/Winter 2012 collection during Pitti Uomo. The collection featured sharply cut suits and also exquisite patterns.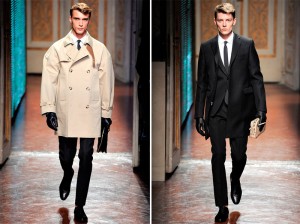 Valentino open the Fall/Winter 2012 fashion season at Pitti Uomo with a dark and luxurious collection, featuring great leather detailing and color blocking.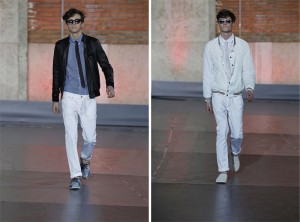 Band of Outsiders showcased their Spring/Summer 2012 collection as the special guest designer showcase during "Pitti Immagine Uomo" event, which is the unofficial start to the European shows. Scott Sternberg put together… »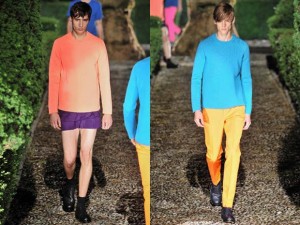 At Pitti Uomo, Jil Sander recently showcased its 2011 Spring/Summer collection for next year.Minimal, smart, bright colors and inclusion of floral and multi-colored patterns.