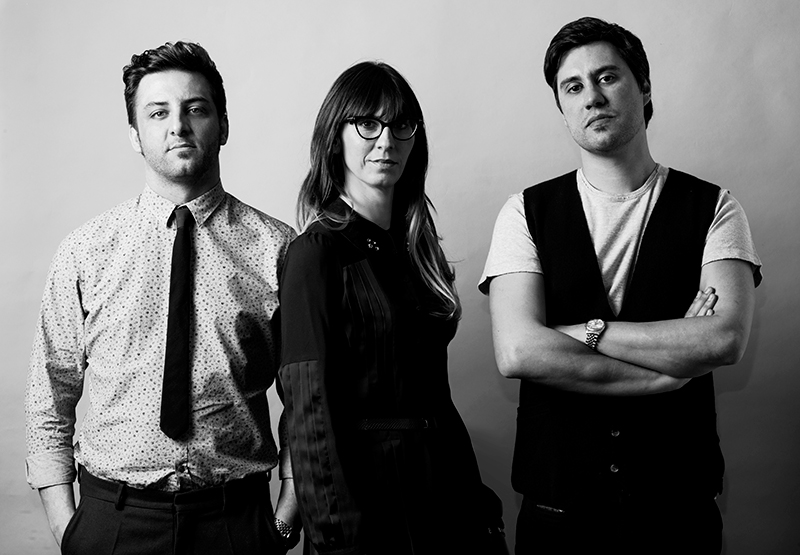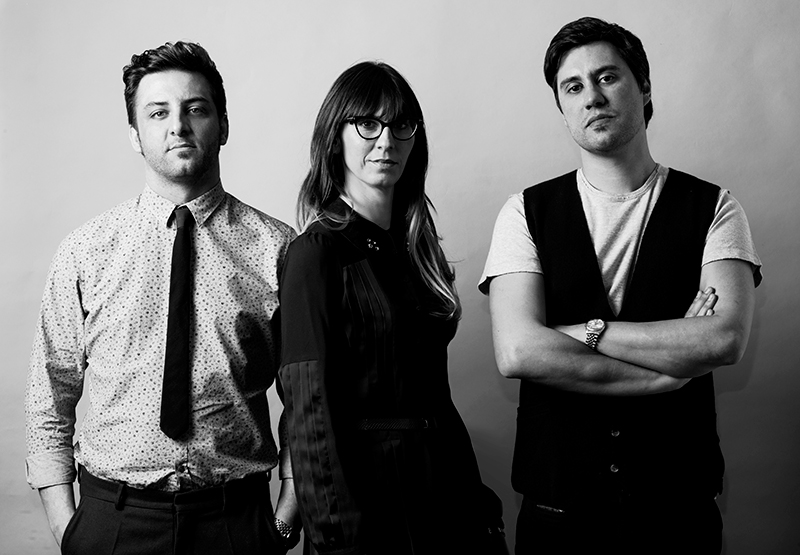 "I believe in tradition and innovation, authenticity and passion" 
The ingredients for the perfect recipe recommended by the chef José Andrés seem to be the same used by Roberta and Fabio Frattini together with Cesare Invernizzi when, in 2014, they decide to found Cardano (named after the sixteenth century's illustrious figure Girolamo Cardano): an online boutique dedicated exclusively to the male wardrobe.
Cardano's gentleman is attentive to details but contemporary in his approach, a symbol for a new, authentic Renaissance of style. On the dedicated website, it's possible to find not only luxury accessories but also handmade unique and exclusive products made in Italian regions.
"Experience the Excellence of Italian Craftsmanship", the motto chosen by the creators. Everything revolves around a continuous research and talent scouting of artisan brands, even the latest generation ones: from Sciamat to Marinella, from Orciani to Barbanera.
At the moment, more than twenty are the Companies that have chosen to join a project that is promoter and flywheel of a made in Italy 2.0.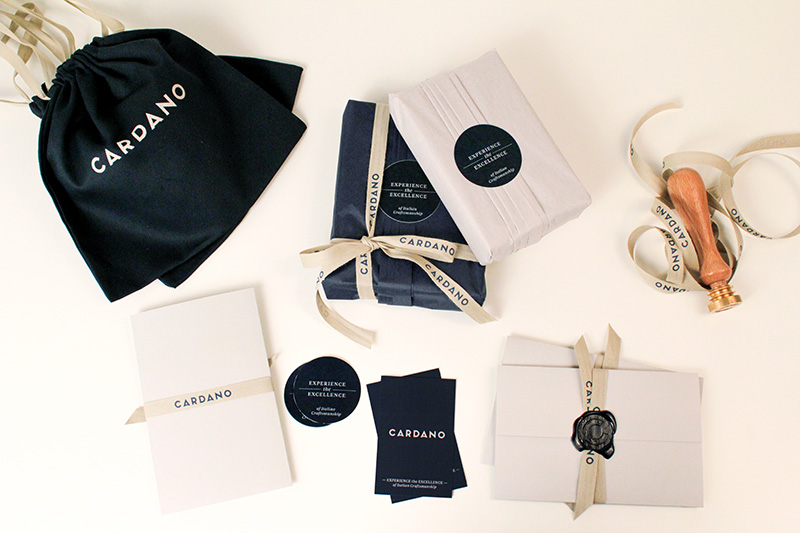 Fucking Young! – Hi Roberta! What does the made-in-Italy mean for you and more broadly for Cardano? 
Roberta Frattini – For us, the made ​​in Italy is today the creative ability of manufacturing good-looking and especially well-made products. How to pack them? By recovering the ancient Italian craftsmanship, an absolutely inimitable art that made our country great from every point of view. I'm not just speaking about fashion and accessories, but also about art and technology. It is no coincidence that Cardano takes its name from Girolamo Cardano. A multifaceted genius, like Leonardo Da Vinci, he was an astronomer, a mathematician, a philosopher, a physician, an exquisitely Italian man. The idea was to start from that Renaissance that made us great in the eyes of the world. We need to come back to believe in what we do best, in the handiwork. Only in so doing Italy will be able to experience a new Renaissance, by starting from our strength, from what characterizes us: a made ​​in Italy which is not only the ability to produce an object but the ability to get something good and above all beautiful.
FY! – So, who is Cardano's gentleman 2.0?
RF – In our opinion, the gentleman 2.0 is a man who loves the timeless luxury, does not necessarily follow the trends of the moment cause indeed he is not interested in them. He is a man who lives with a light nonchalance: he lives, behaves, acts and dresses in a naturally elegant way, without artificiality. His elegance is in the soul. Our gentleman is elegant not only in the manner he dresses but also in his behavior and culture. He's an educated, sensitive, intellectually stimulating man.
He's 2.0 because he still remains down-to-earth. He lives in the era in which the online, the digital, the iPhone are everyday tools. He is often a businessman who has no time to go around shopping. It has a very resolute taste, his formal wear has strict dictates: for example, the clothes are exclusively customized by the tailor. He plays with the accessories: from ties to suspenders, to socks – perhaps with small polka dots – to cufflinks; from belts to shoes handcrafted in the English style but strictly made in Italy.
For us, he is this, and I must say that the requests confirm what we had and we have in mind. The accessories are the most sold. Braces have been an amazing discovery for me. They embody the spirit and attract the attention of some consumers who are not only formal but different from each other as well, and who belong to a more "current" world; they're often hipsters.
The "gentlemen's" category has always existed. To date, however, there has been a specific online offer for this kind of customer who rarely buys in a fashion store because he does not feel at ease. He needs a place that makes him feel comfortable, where he feels safe because certain of getting dressed elegantly.
FY! – How does Cardano manage to convey this authentic made in Italy and what can we say Cardano factually is?
RF – We've tried to give a very different slant to our e-commerce compared with the current supply. Today, e-commerce is synonymous with brand-product, people do not even read prices, they look at the name, the picture of the product, and buy. We are interested in telling on our site, on our social and in our blog section the story of our companies and their families. Rather than on the product pictures for the store, we focused on the images and videos that tell of a craftsmanship that is a precious heritage and that is so much liked abroad even if we Italians often forget to get it. With our work, we try to convey on all our platforms – from website to social networks – a very clear message: Cardano is about craftsmanship, gentlemen, timeless elegance, made ​​in Italy.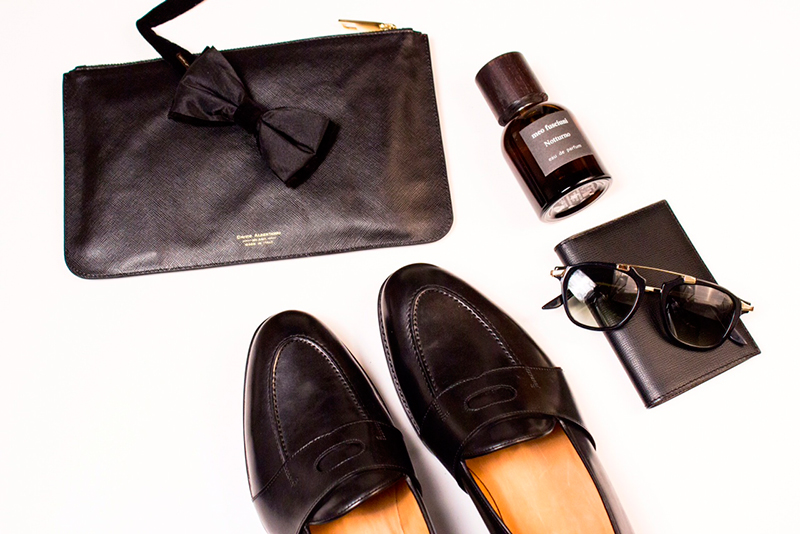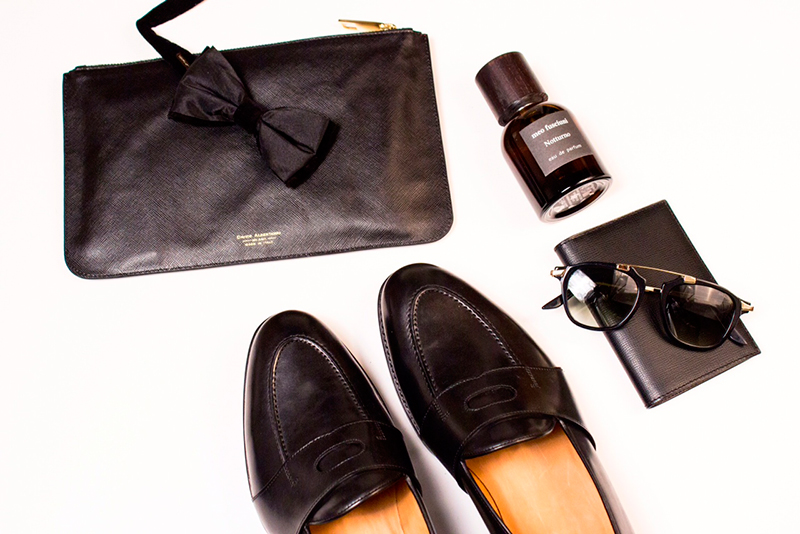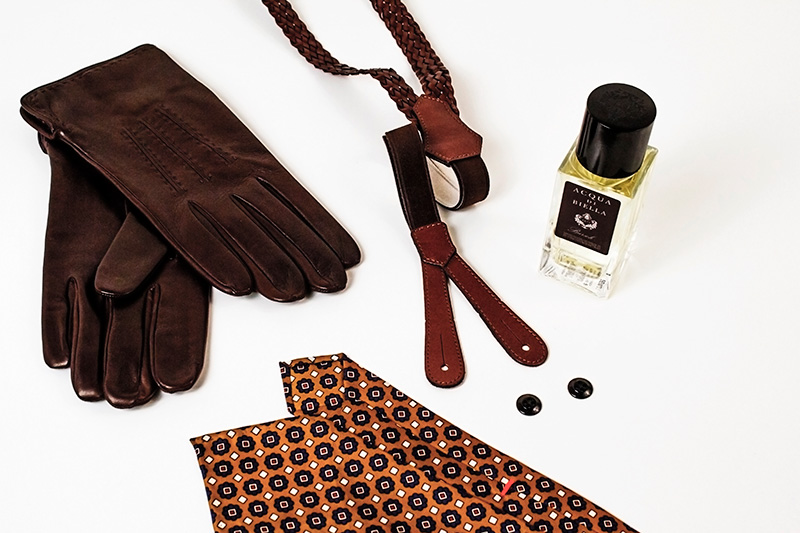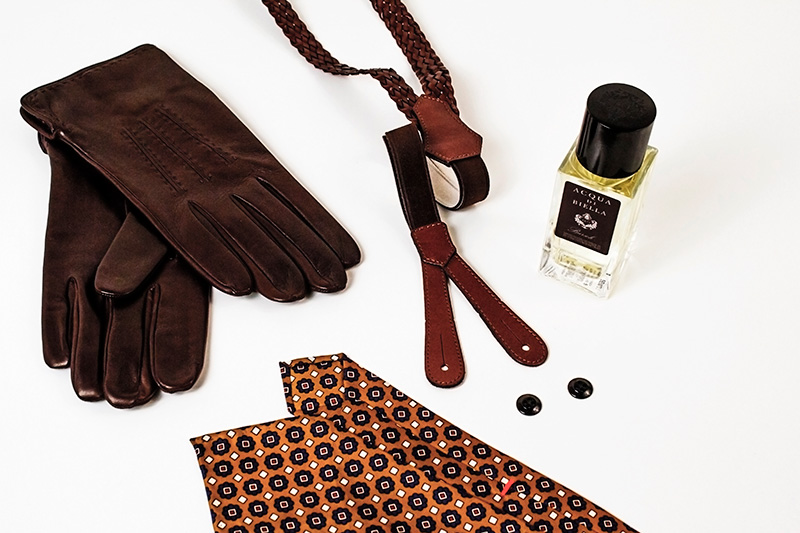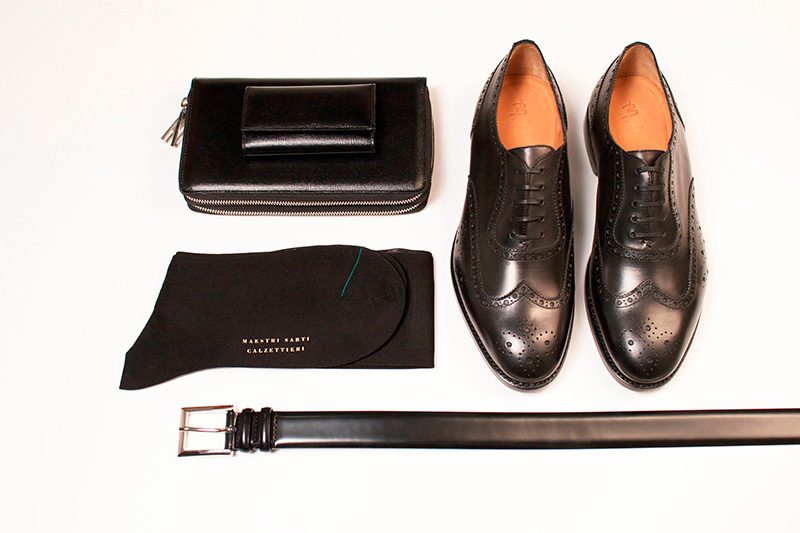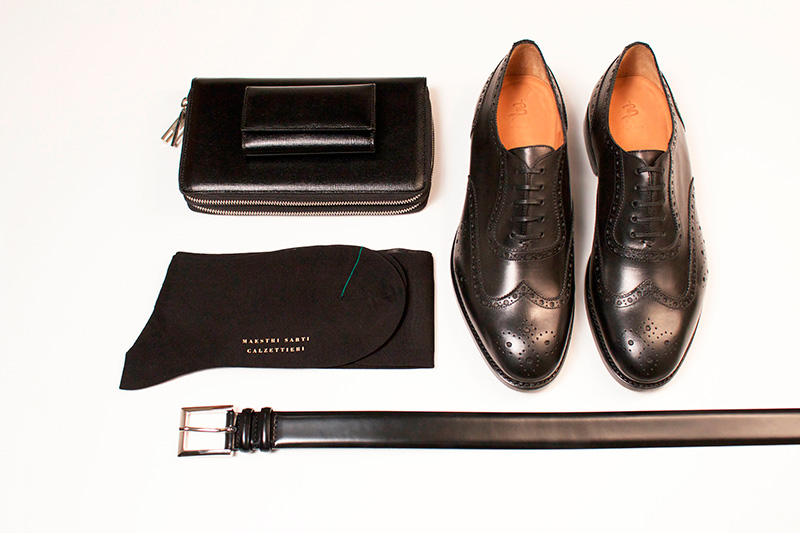 FY! – In reality, how does the search for these artisanal brands, even the latest generation's ones, develop?
RF – The research stays the most interesting and most difficult aspect. Interesting because there is a whole world to explore out there. Recently I've been to a company near Como that makes buckles, I was fascinated and it usually happens. Both my husband and me really love this world, we like to try to be "discoverers" of stories and talents. At the beginning, when we were not online, it was not easy. Now, with the acquired visibility, it is much easier and there are a lot of companies that contact us asking to be included on Cardano.
Pitti remains, at present, the most interesting show for scouting. I believe, however, that more could be done. I do not exclude that one day Cardano might become the promoter of a super Pitti where to present only the Italian excellences.
FY! – Pitti got a much more international vocation, especially in the latest years…
RF – We like Pitti so much. They do research, you can see interesting people: from the buyers to the reporters. There is a beautiful bustle and an amazing creativity. Anyway, what is missing in Italy is a system. The made ​​in Italy artisans do not believe they are special. Nobody values their uniqueness so I cannot exclude this possibility for the future.
To date, there is no true benchmark for the made ​​in Italy, its excellence, the tailoring… it should be supported.
FY! – Why the choice of an exclusively online store?
RF – We believe that the present is the online. The shop on the street suffers and cannot guarantee the international visibility of the online. We like the idea of ​​being a showcase also for those artisans who have no chance to be visible, we are their window to the world. The online system allows you to keep in touch with consumers in the other side of the world who are unlikely to buy products as ours on-site. We sell a lot in the US, in the north of Europe, in Arabia, where there is actually quite a turmoil and a real interest in the made ​​in Italy and Italian elegance.
FY! – Quite apart from the described peculiarities, what does Cardano offer with respect to a common e-commerce? What about the advantages and the prerogatives?
RF – We definitely have the made ​​in Italy, the gentleman's timeless elegance and the desire to tell the story of the craftsmanship, the families and the workers, as mentioned before.
We offer customized services, we offer time for yourself and this is, today, a luxury. The "Concierge" dimension allows the customer to buy a gift to be given. We prepare a well-finished packaging with the possibility of the insertion of a phrase on a ticket printed on a particular kind of paper by typographers that still use movable types.
In Milan we also offer another interesting service: the same-day delivery. The customer can place the order in the late morning and by the afternoon it receives it.
FY! – How much difficult is today to spread and defend the made in Italy value (both in Italy and abroad)? Have the economic crisis and the mass globalization influenced its solidity negatively?
RF – What a good question, we could talk about it all afternoon.
I believe that the crisis and the globalization have brought out – especially between the 90s and early 2000 – big groups, big brands, mass productions, industrial productions. The big-spenders are instead fed up. They have seen the limits of this globalization and the consequent depersonalization. Today true luxury is the exclusive, tailored handiwork. Today as never before in this crisis there is a great opportunity for the luxurious made in Italy. You need to understand that what we are able to do is luxury, the exclusive and non-economic product in a little time and at a lower cost.
We believe that it's time for an ongoing challenge that, I repeat, is also a great opportunity. Especially abroad there is a new-found desire for unknown products, brands yet to be discovered. We want to be the voice and body for this niche market. Brunello Cucinelli understood that earlier than us and built an empire. We really value that, it is part of a philosophy of life, a Humanism in which we intensely believe too: not only as a philosophy of life, but also at a market level.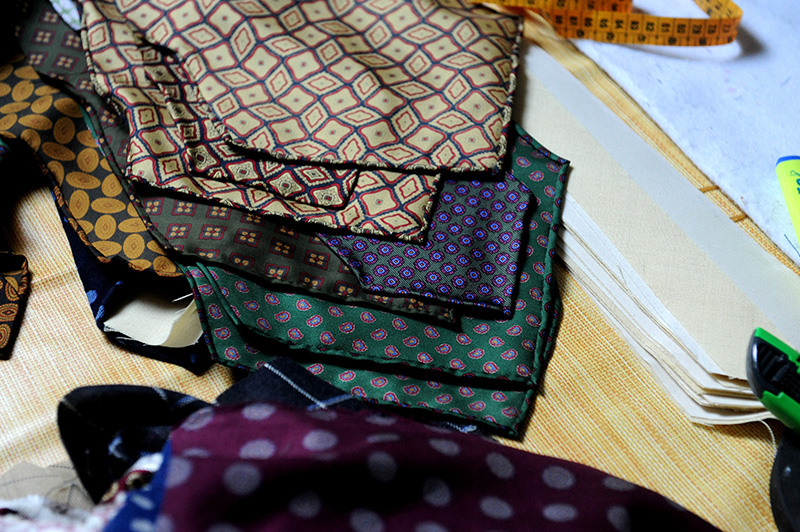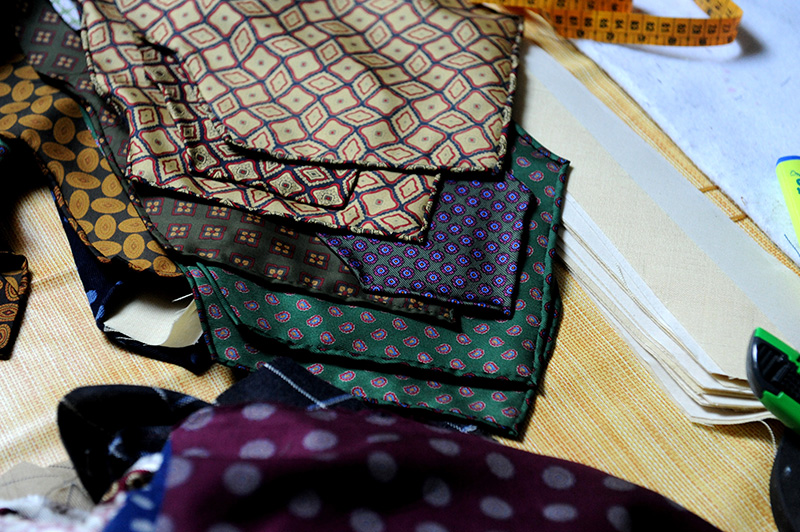 FY! – Let's consider the brands on Cardano (Marinella, Orciani, Acqua di Biella, etc.). The fil-rouge certainly is the craftmanship, the esclusivity we were speaking about. But what about each brand's peculiarities and what gained your attention?
RF – Having Marinella was a real honor, it legitimizes our work. It represents, in some ways, Cardano DNA, that classic product that will never get old-fashioned. Even if the brand is not known abroad. For example, in Kazakhstan, an incredibly growing market, no one knows Marinella and it shouldn't, must not be so.
Instead, we saw Calabrese at Pitti but we knew him because of the scarves' patterns. Their pocket square, the weekend bags made us bewitched.
And yet… For formal footwear, we fell in love with the Barbanera: Italian shoes, well-made, classic English shapes. Often their mood is very dandy, sometimes rock. It shows that the formal man is not necessarily boring… maybe on the weekend he wears rock boots to go around.
Let's talk about the braces again. We have a completely unknown brand, a small company in Treviso. When we went to visit it we fell in love with this accessory. We got it without even asking  ourselves if the company was famous or not. We are not interested in things like that. No matter that the label is particularly famous but rather that there is substance behind.
The shaving brushes…… they are a real masterpiece. The craftsman manually operates the materials by creating one of the kind pieces that are signed with wax and numbered one by one. I really like that, the customization is so important.
FY! – As usual, the last question… For you, what's today really FUCKING YOUNG!?
RF – The online purchase is for us young today, the ability to deal with the new technologies. We're entering a new era and to be F.Y! is the ability to enter it running.