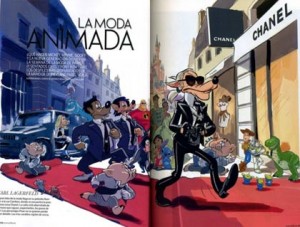 El dibujante de Disney Ulrich Schröder tranformó Karl Lagerfeld, Marc Jacobs, Donatella Versace, John Paul Gaultier, … en personajes clásicos de Disney para la edición abril 2010 de la revista Elle España.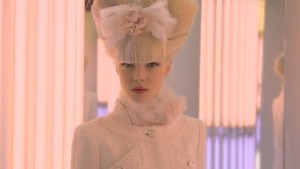 Chanel – Haute Couture Spring Summer 2010 by Karl Lagerfeld – Focus on Acessories and Details in High Quality.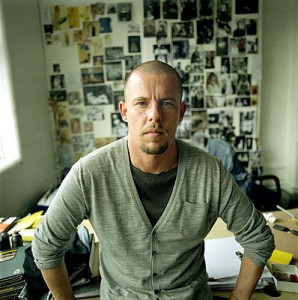 Karl Lagerfeld dejó a entender en cierta ocasión que el espiritu de Lee Alexander McQueen era más proximo al de Damien Hirst, un artista empeñado en escandalizar al personal, que al de Hubert de Givenchy, de cuya casa… »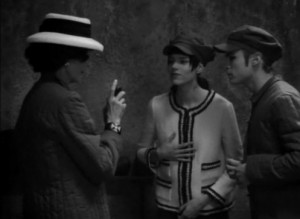 A new short movie created by Karl Lagerfeld showcases the story of the Coco's unrealized dream to visit Shanghai.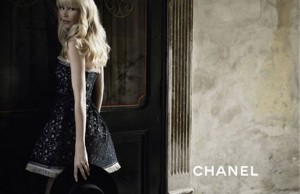 Primer vistazo a la campaña de Chanel para esta primavera-verano, en la que no podía faltar Claudia Schifeer, Freja Beha Erichson y el nuevo arrebato de Karl Lagerfeld: Baptiste Giabiconi.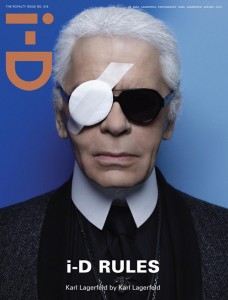 Snapping his cover wink himself, Karl Largerfeld discusses fashion, the future and his fluffy pussycat Choupette, with i-D's Fashion Director Charlotte Stockdale. i-D's Royalty Issue hits the shelves on March 22nd, with a series of regal covers to be released… »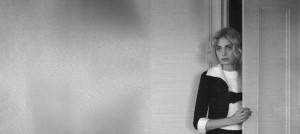 Standing still at an intersection, I could only sense the traffic rush blocking my blood flow. The greater was the movement outside, the deeper felt the stillness of heart.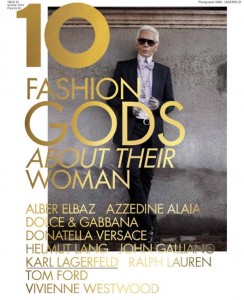 Celebrating 10 years of wonderful production, the latest edition of 10 present "10 Fashion Gods" on 10 different covers!!!
"The next issue, out in May, boasts 10 different covers – 10 designers, each photographed by their choice of… »