As part of our coverage for LC:M we caught up with the talented Katie Eary backstage about her journey through fashion, from approaching Nicola Formichetti through MySpace to her latest big collaborations.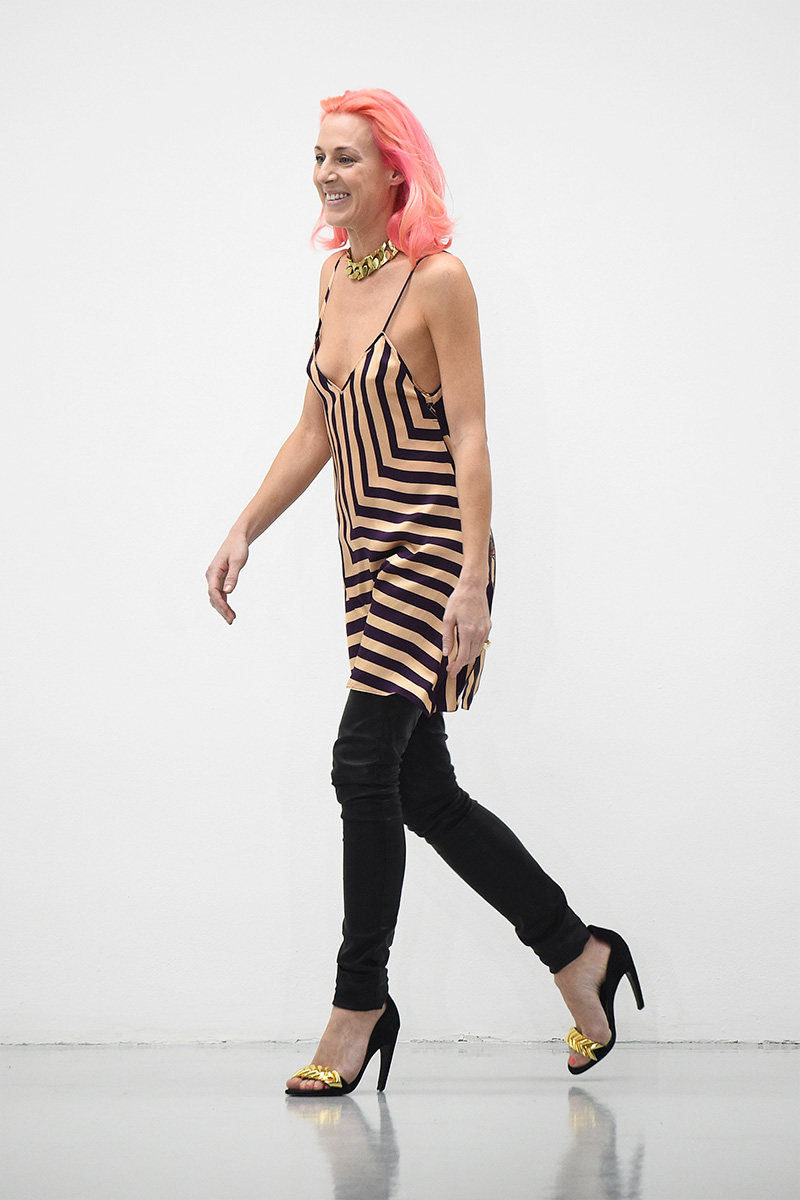 You've done some great collaborations in the past with a variety of high profile and high street brands from Kanye West to KFC. Is there anyone in particular you'd like to collaborate with in the future, or have you got any collabs in the pipeline?
Agent Provocateur! I so badly want that collaboration but haven't ever actually asked them up front so, them! I obviously have the Ikea collab coming out soon too but I've talked about that so much that I'm sure everyone is bored of hearing me go on about it.
You occasionally sprinkle in a few womenswear looks to your collections. We've noticed your last few collections have been strictly menswear. Are you streamlining to focus on just the boys?
The thing is, I don't do it to make a statement, it's just how I feel at the time. Women's is very expensive and a lot of menswear designers do it a little bit but it doesn't really pay-off on the business side of things. It's hard, I want to do both but it's been chosen, I'm a menswear designer.
Following graduation from your MA at the RCA you started your label rather than opting to work your way up at another design house. Why did you choose this route and what is the biggest lesson you've learned since starting your company?
I didn't actually choose, it just kind of happened. One minute I was naively sending images to Nicola Formichetti via MySpace or something ridiculous, and he just asked if I wanted to show at Fashion Week. I sent him my ideas not really properly knowing who he was, or knowing who Lulu Kennedy was. I didn't really do that type of research at uni so I didn't really know, I just liked creating stuff. They literally just gave the go-ahead and then I was in. But once you've done one then that's it, you cannot take a season off.
Your aesthetic is very bold and spirited, how do you balance creativity with commerce?
That's what Richard (her PR agent at Eleventen Communications) is helping me with! I'm trying but it's not easy. I'm a designer not a business person but the way LCM is going its just like: business, business, business. There are people to help you and I'm doing fine but it took me a really long time to get here and you always think you can do better.
Since your season with MAN in 2010 and winning the NEWGEN award in 2011 your label has come so far. Where do you hope to take it next?
I don't know yet, we'll see. I'm happy at the moment. Eventually I want to work as head of a fashion house, but they don't just hand those jobs out and I've got all of these things against me like, I don't have a dick etc (laughs).
See Katie Eary AW16 Collection HERE!
See Katie Eary AW16 Backstage HERE!