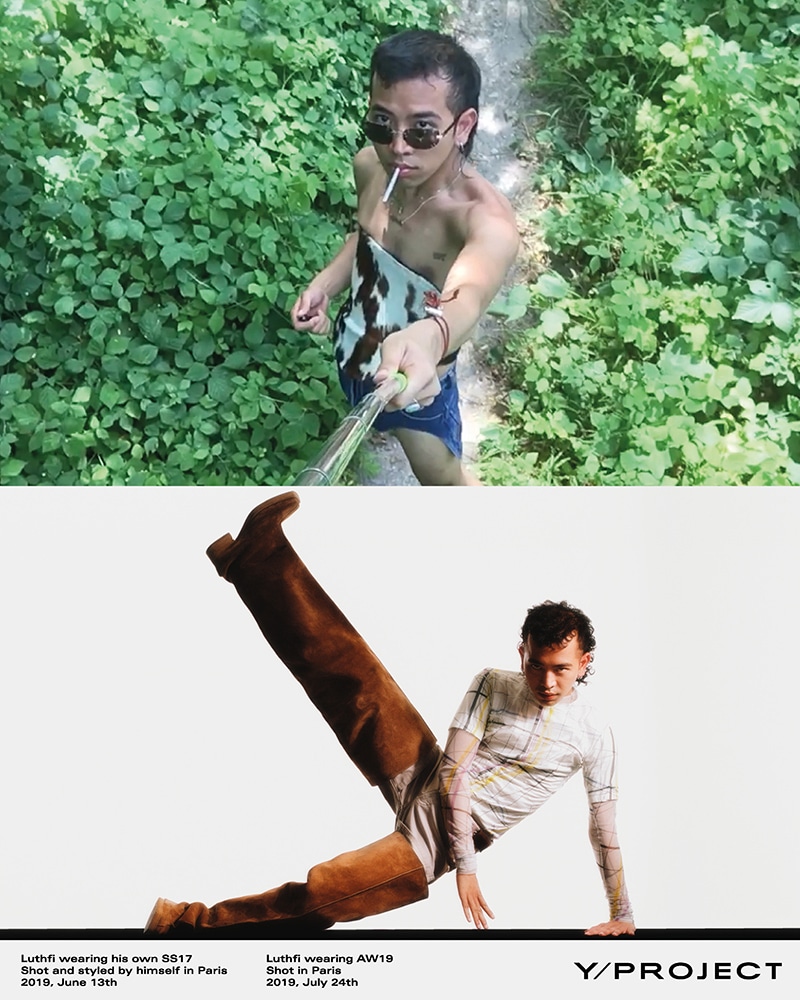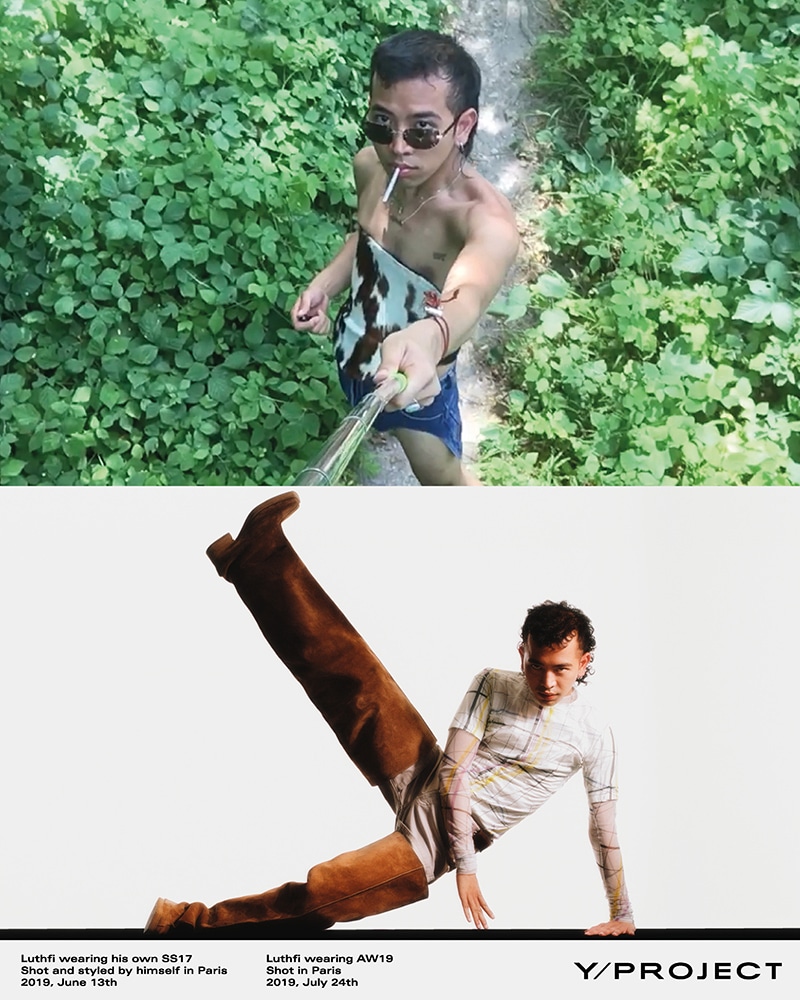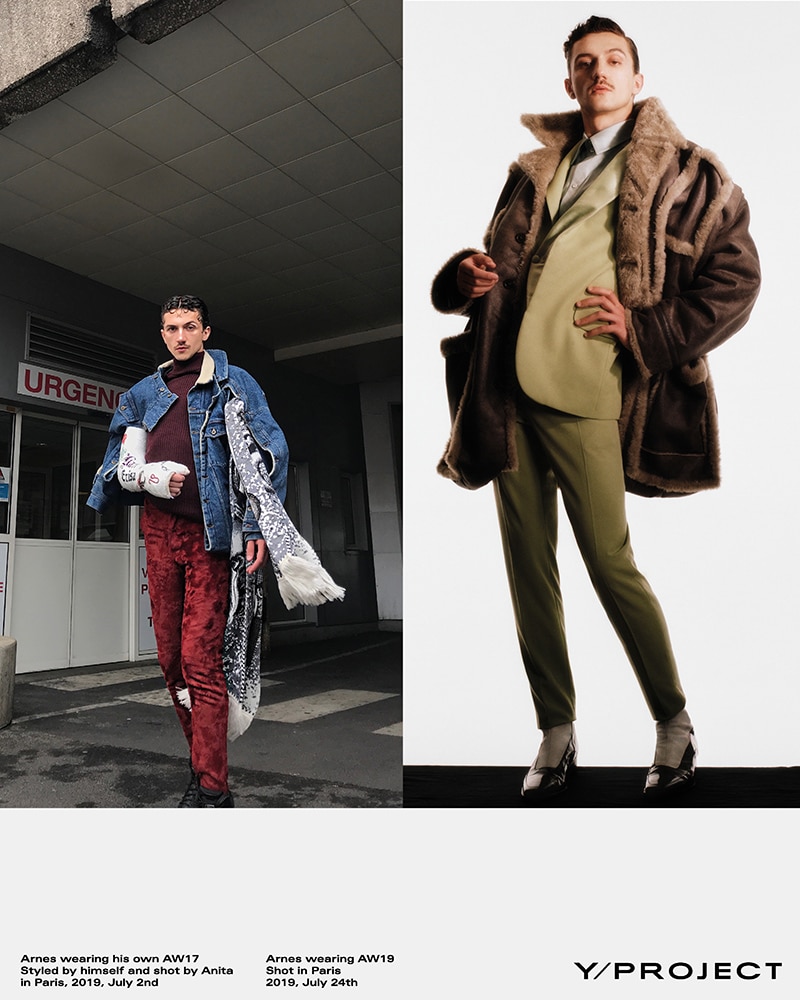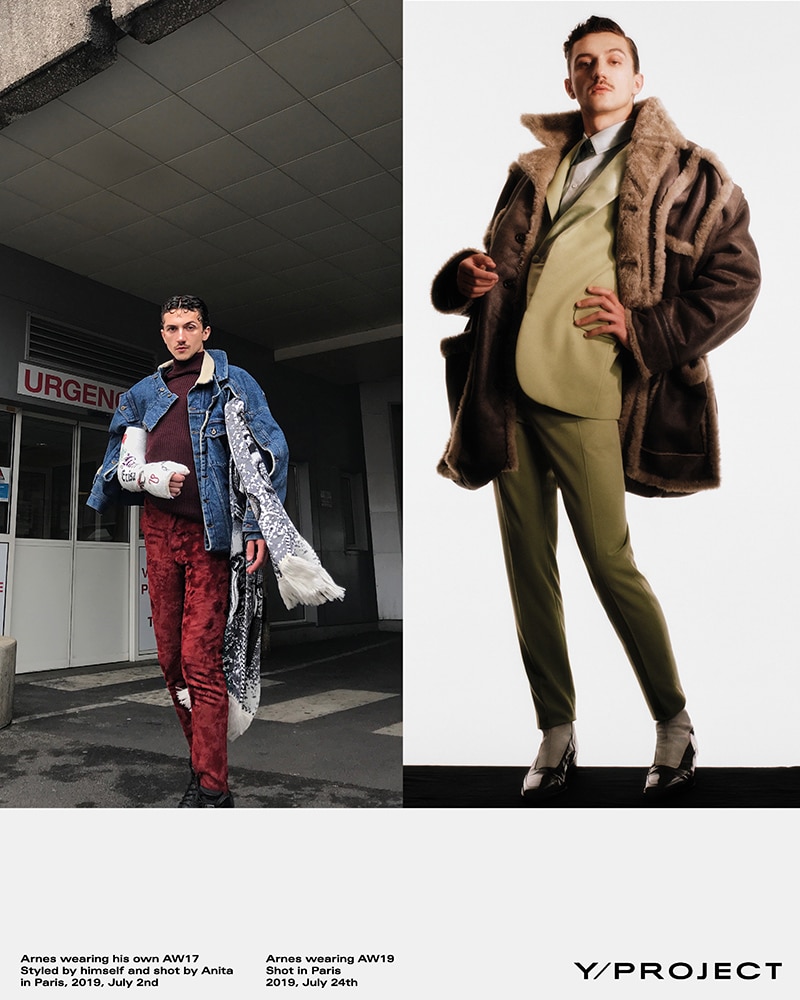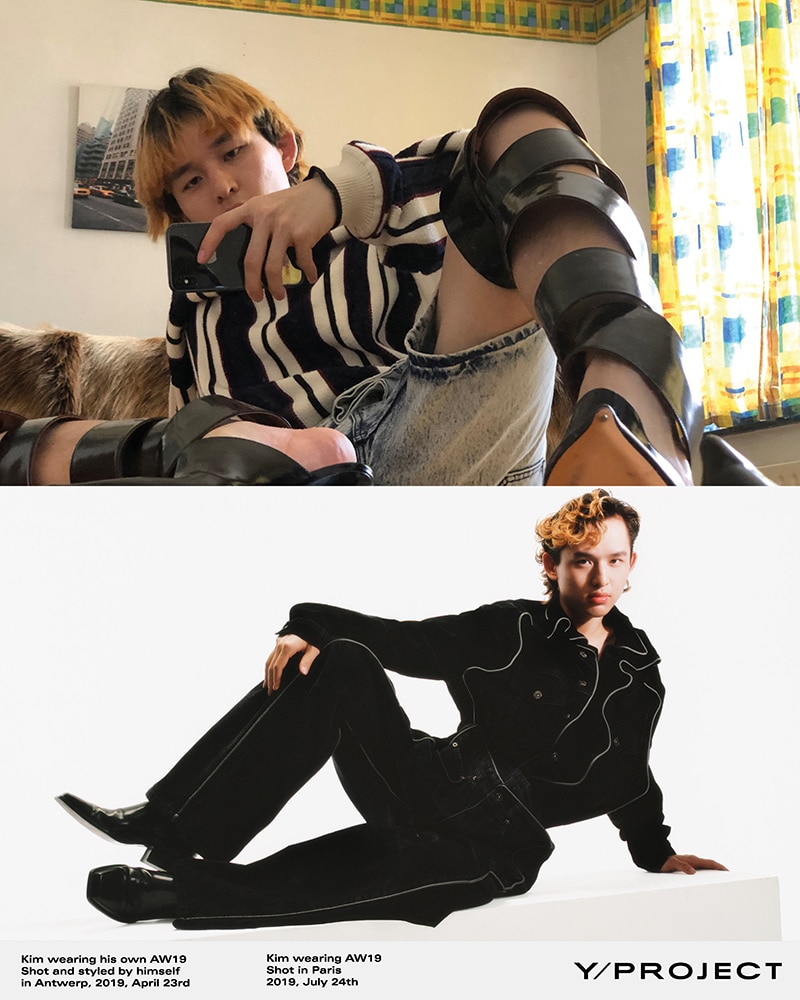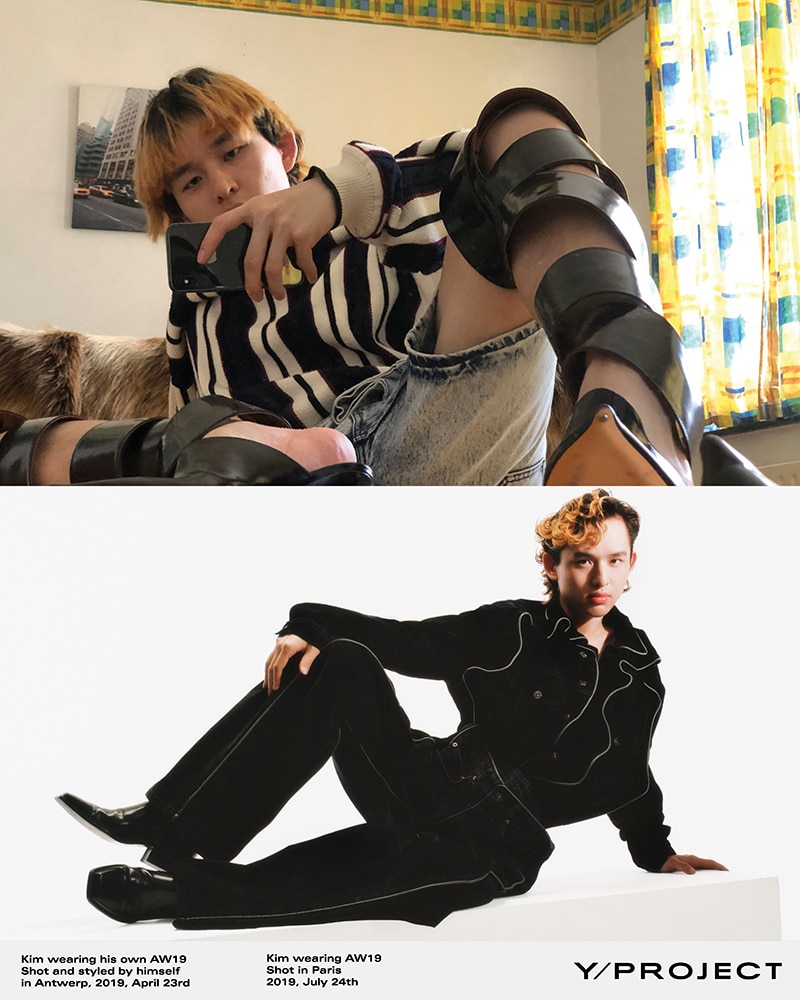 The Y/PROJECT creative team wandered the internet through tags and hashtags, discovering Y/PROJECT lovers who photographed themselves wearing their very own pieces from past collections.
Glenn Martens selected 7 fans from all over the world (Tokyo, Shanghai, Amsterdam, etc.) and invited them to Paris to photograph them in studio on July 24th as the new ambassadors of the FW19 campaign.
The Y/PROJECT FW19 campaign results in a series of diptychs featuring the ambassadors in their original selfies found on Instagram with their portraits shot in studio.
Photographer: Arnaud Lajeunie
Stylist: Ursina Gysi
Hair: Ramona Eschbach
Make-up: Carole Colombani