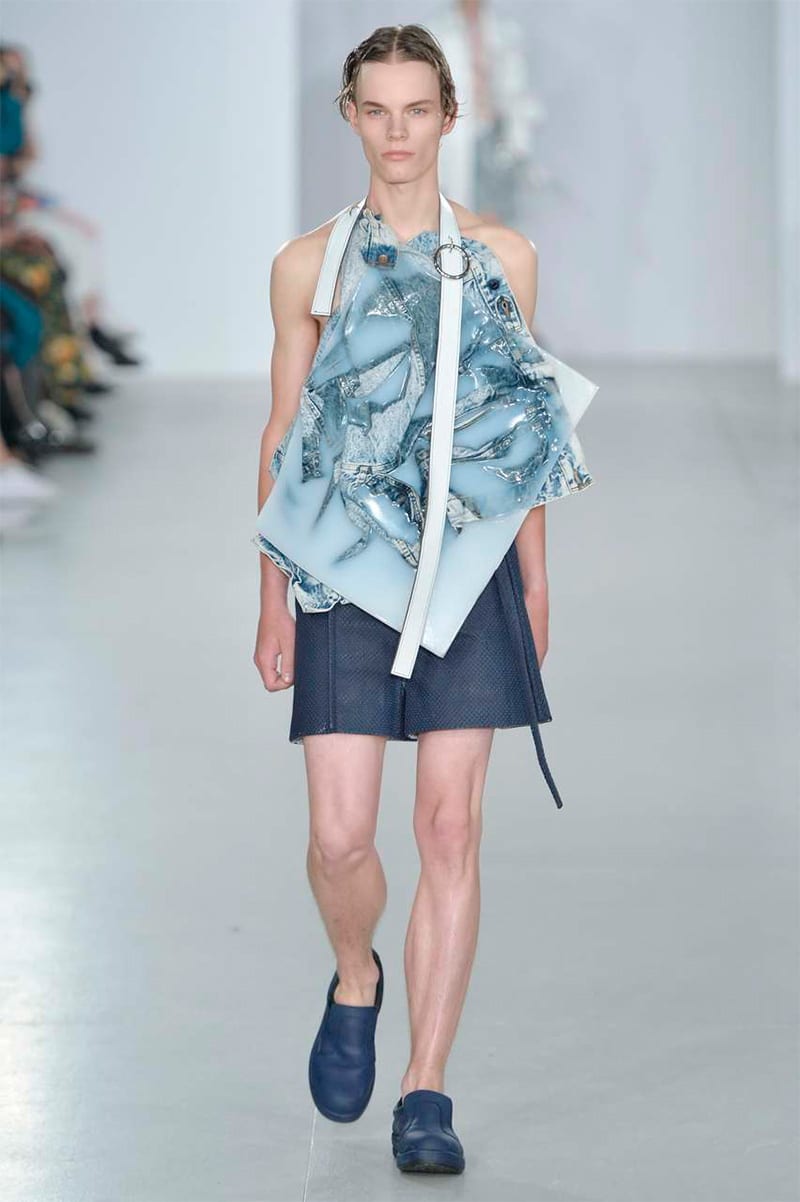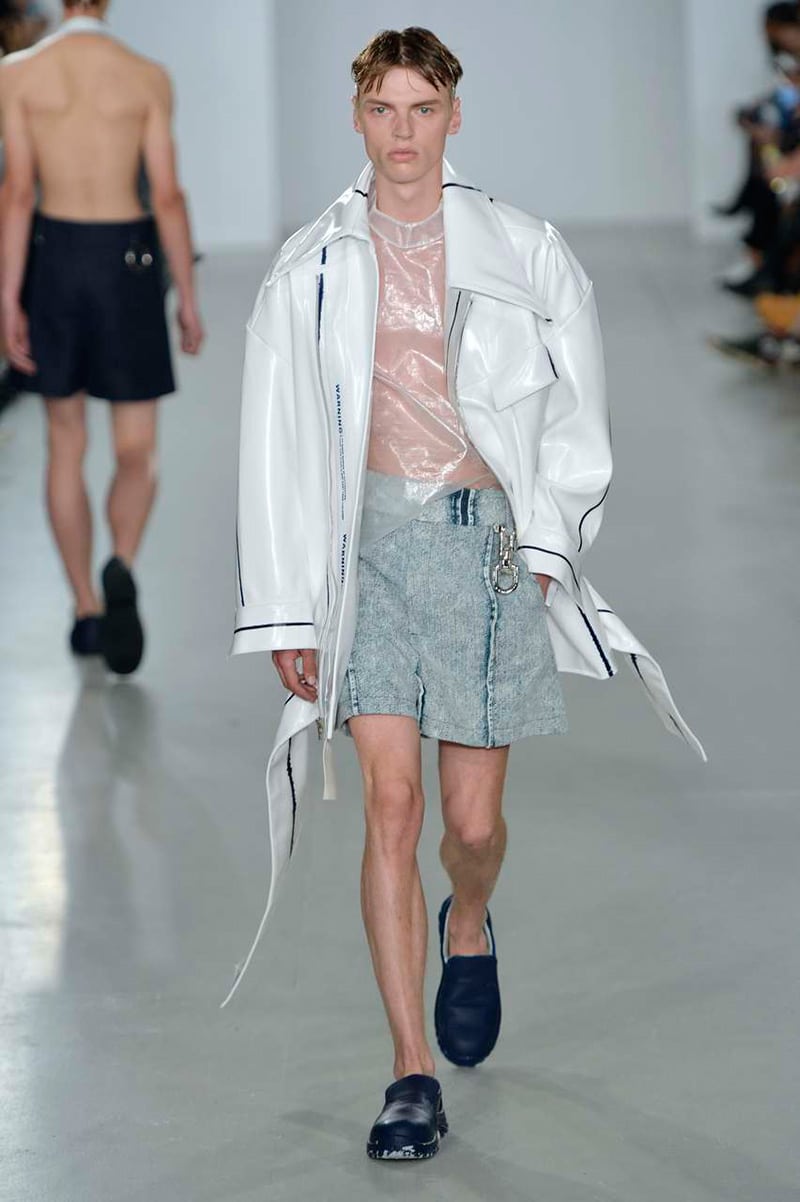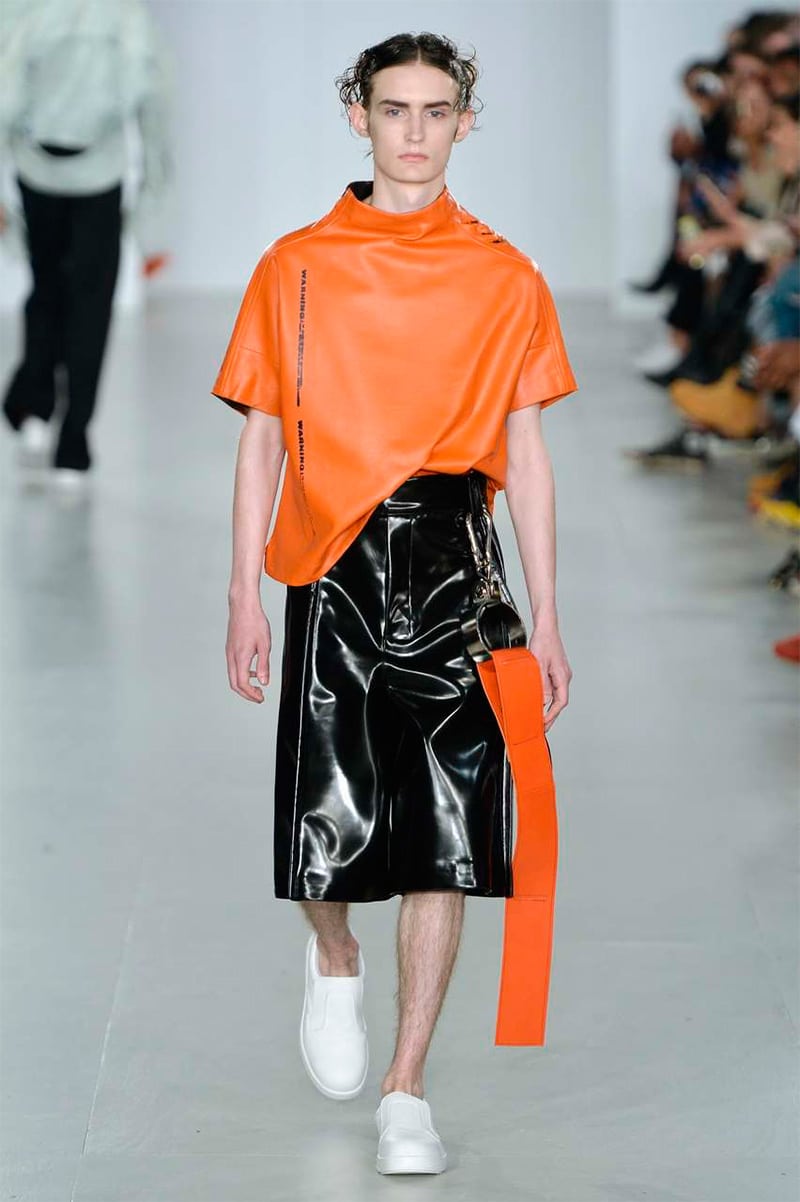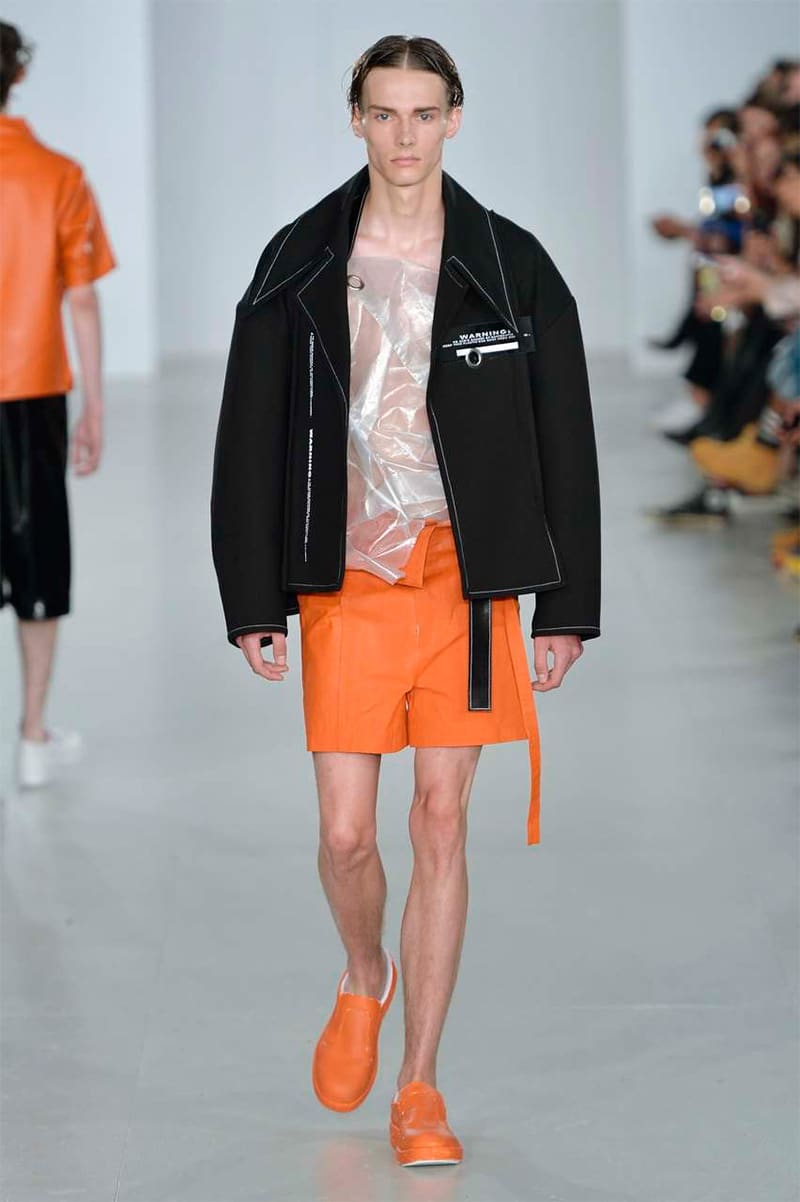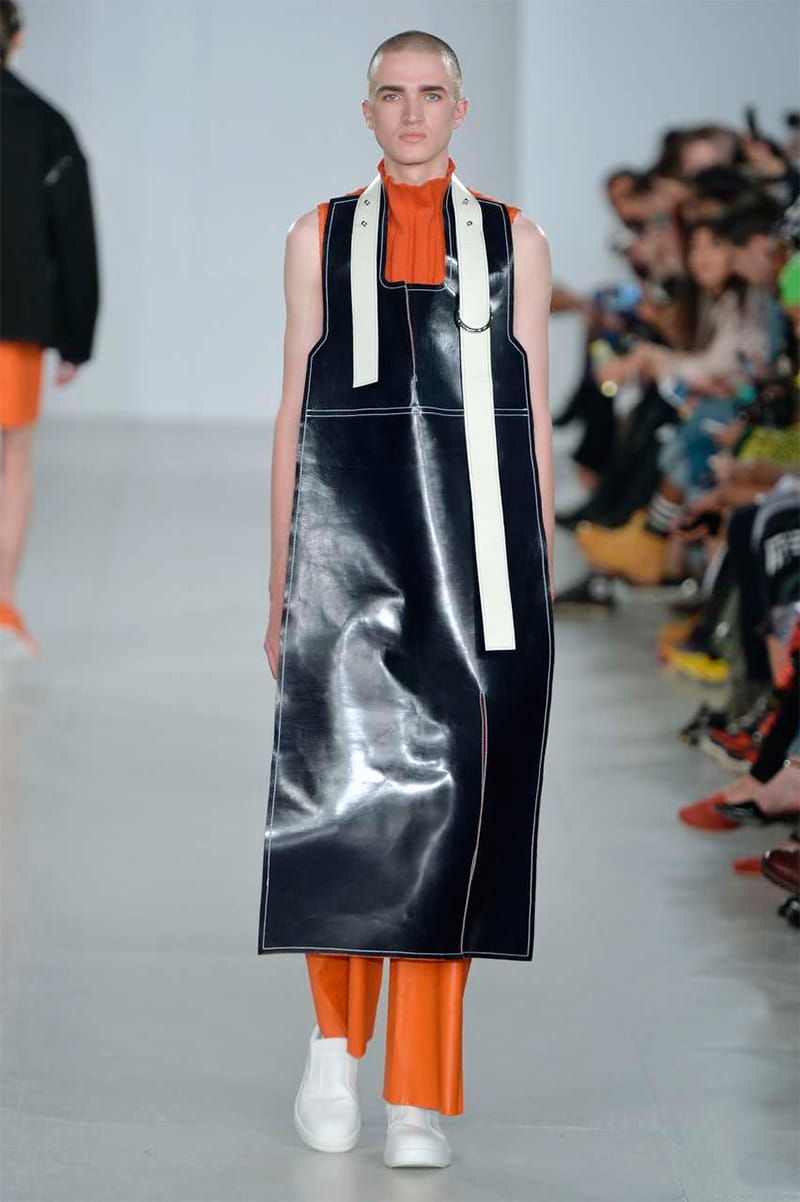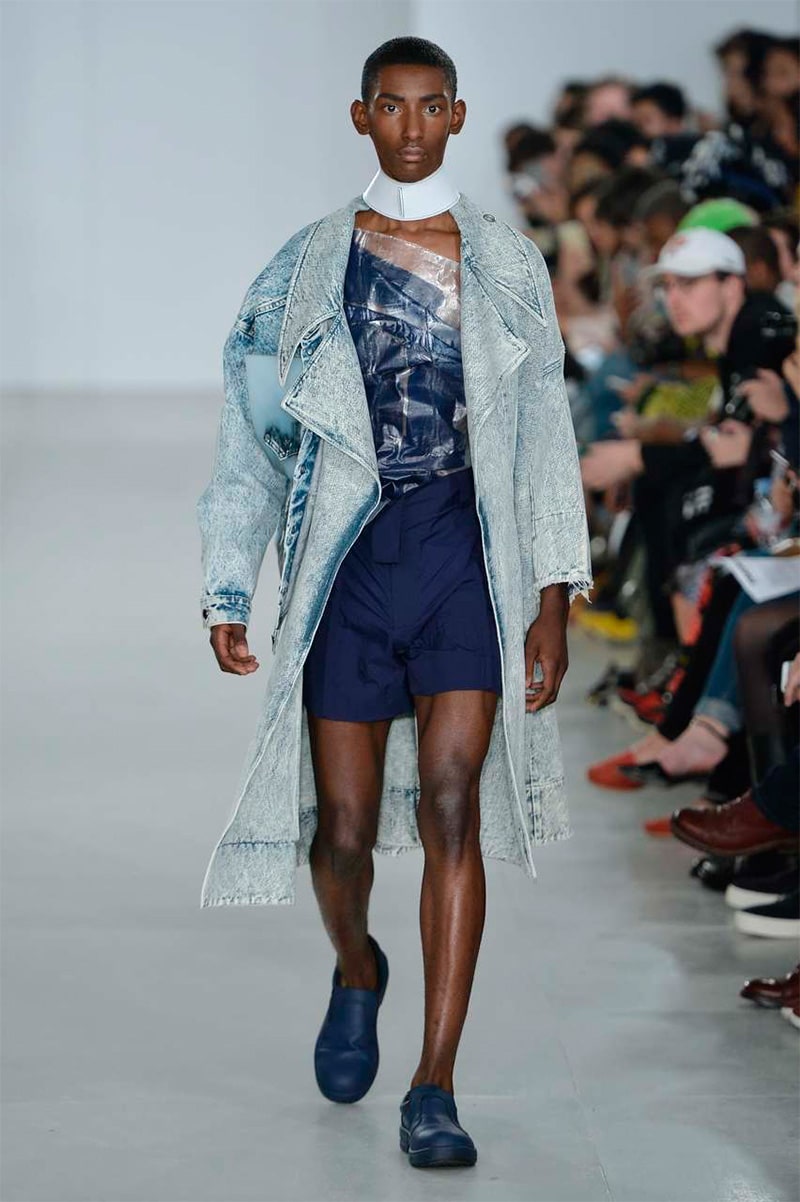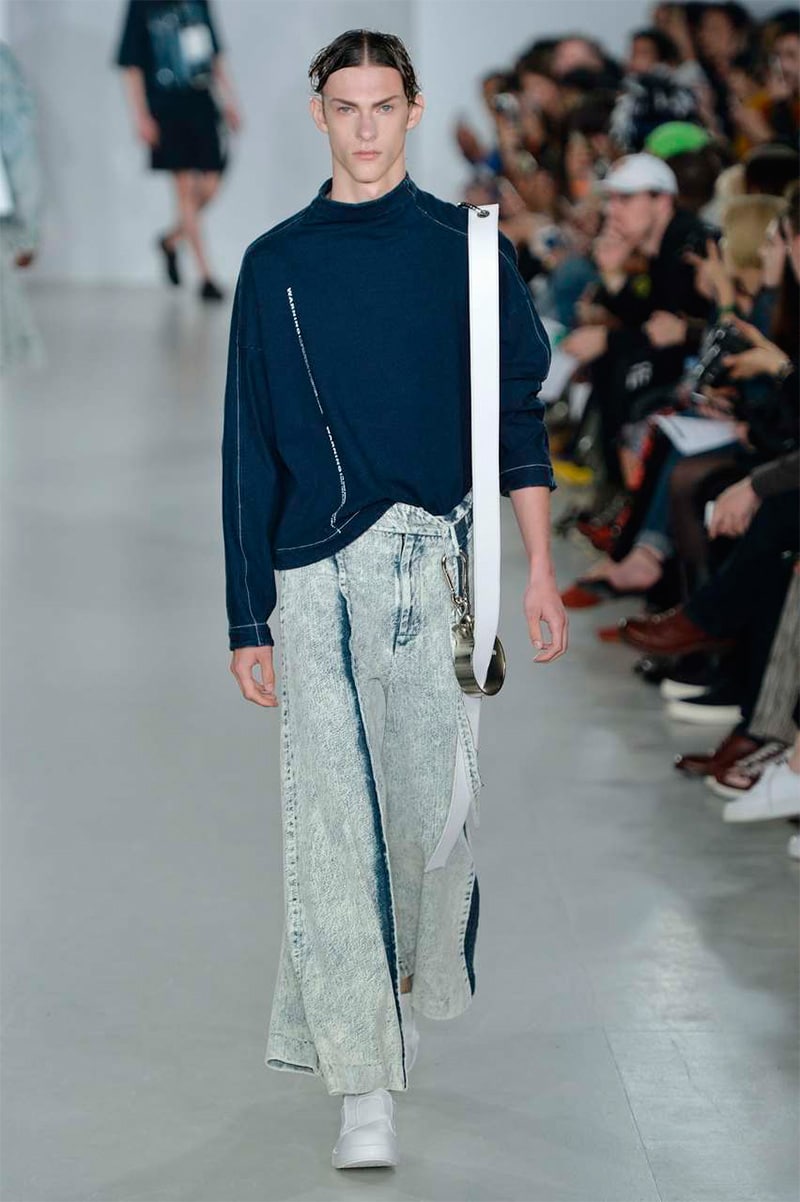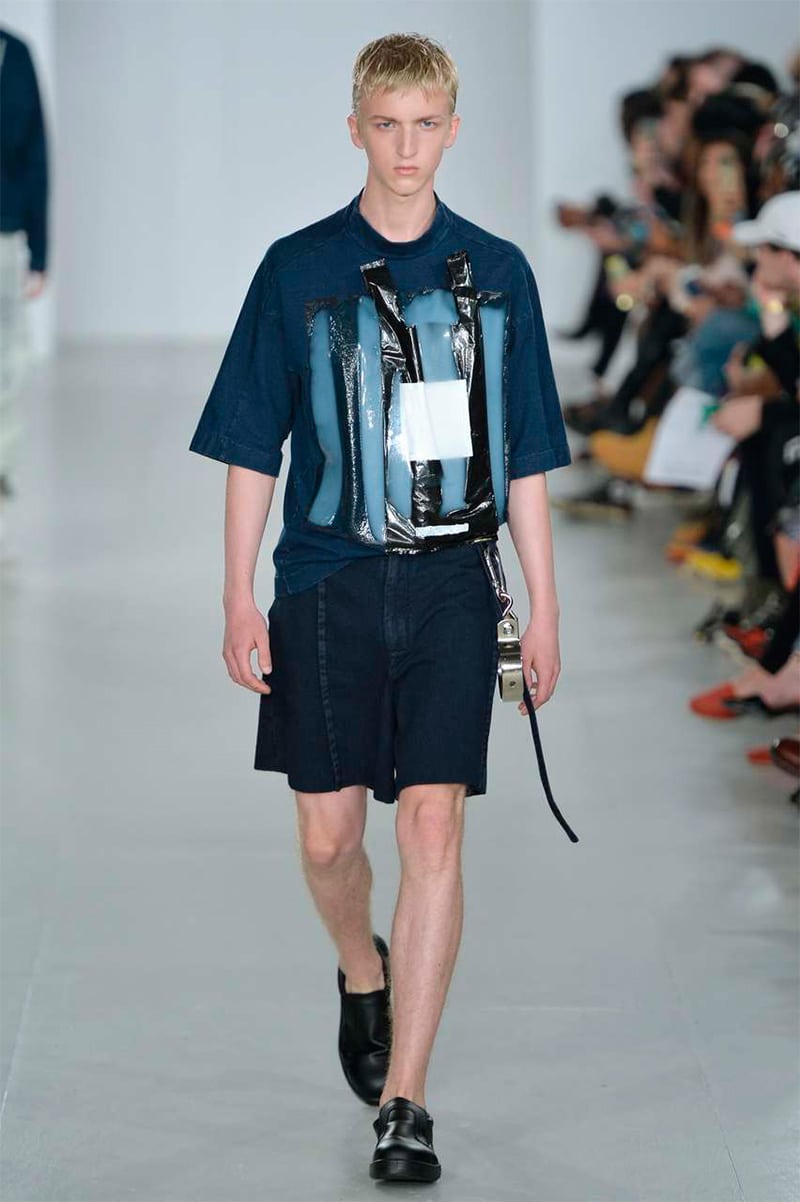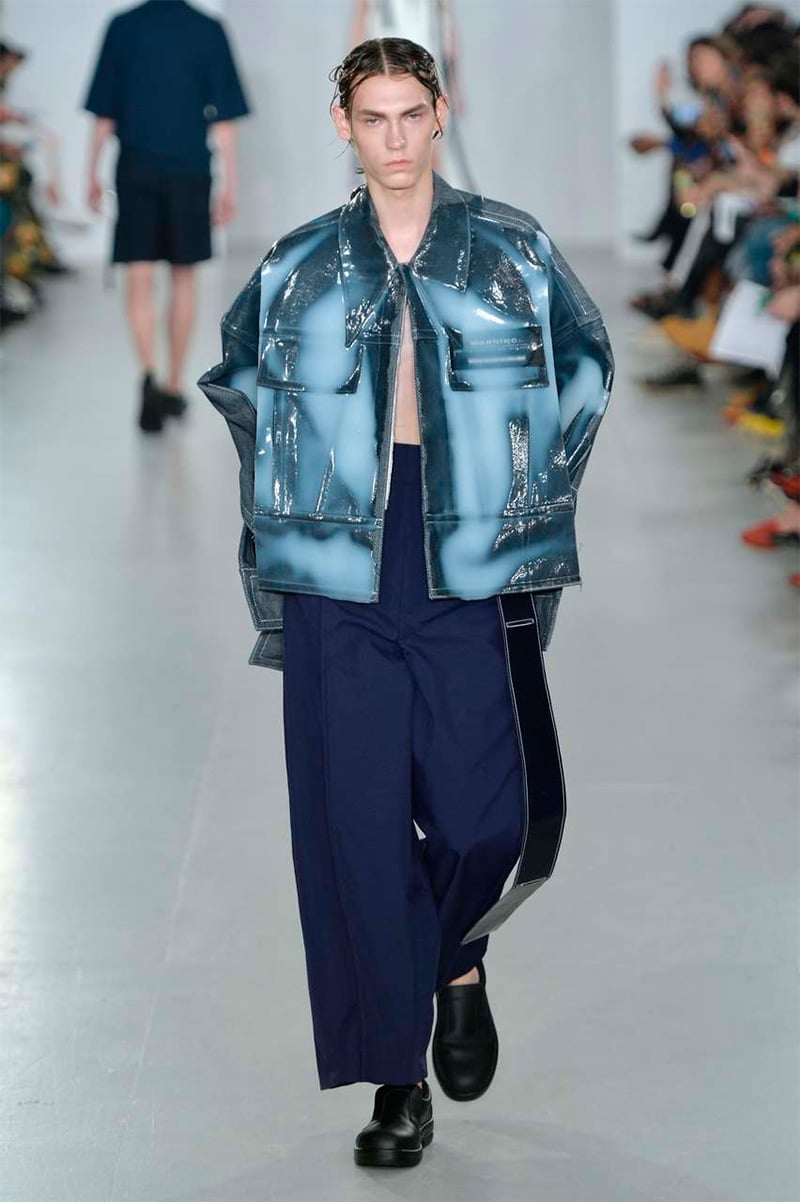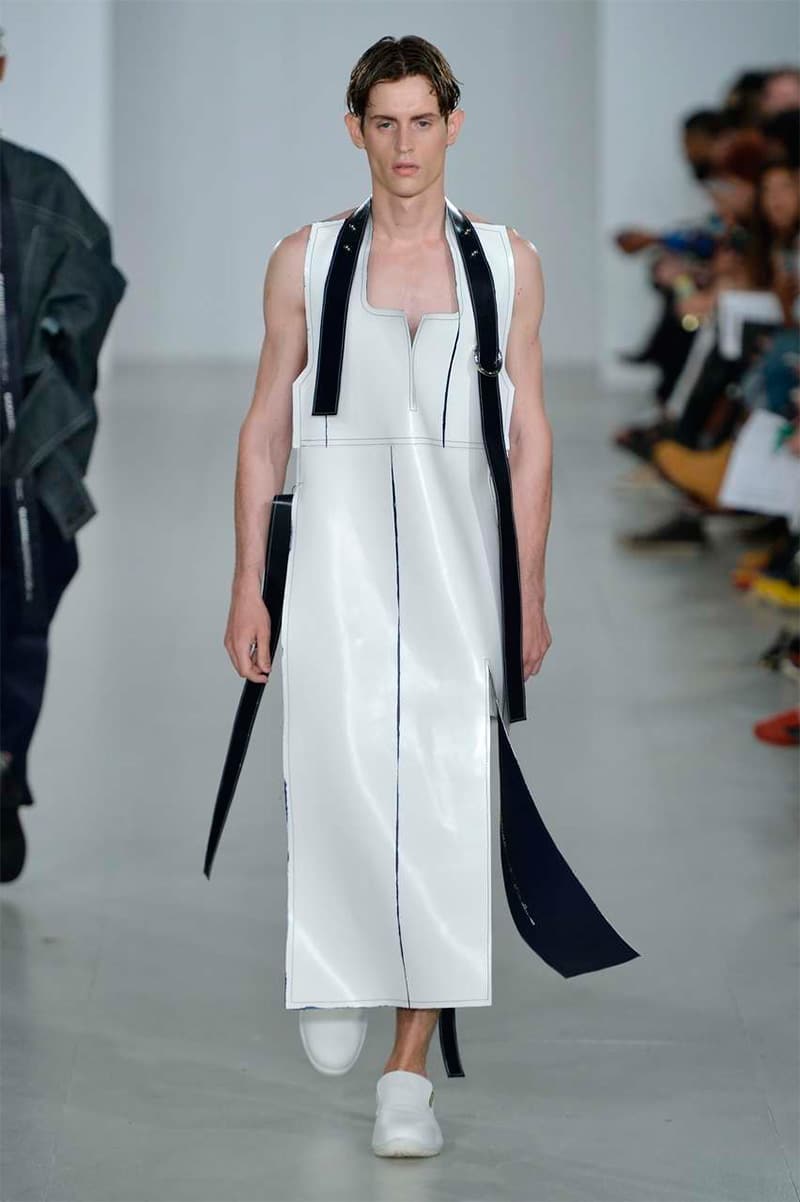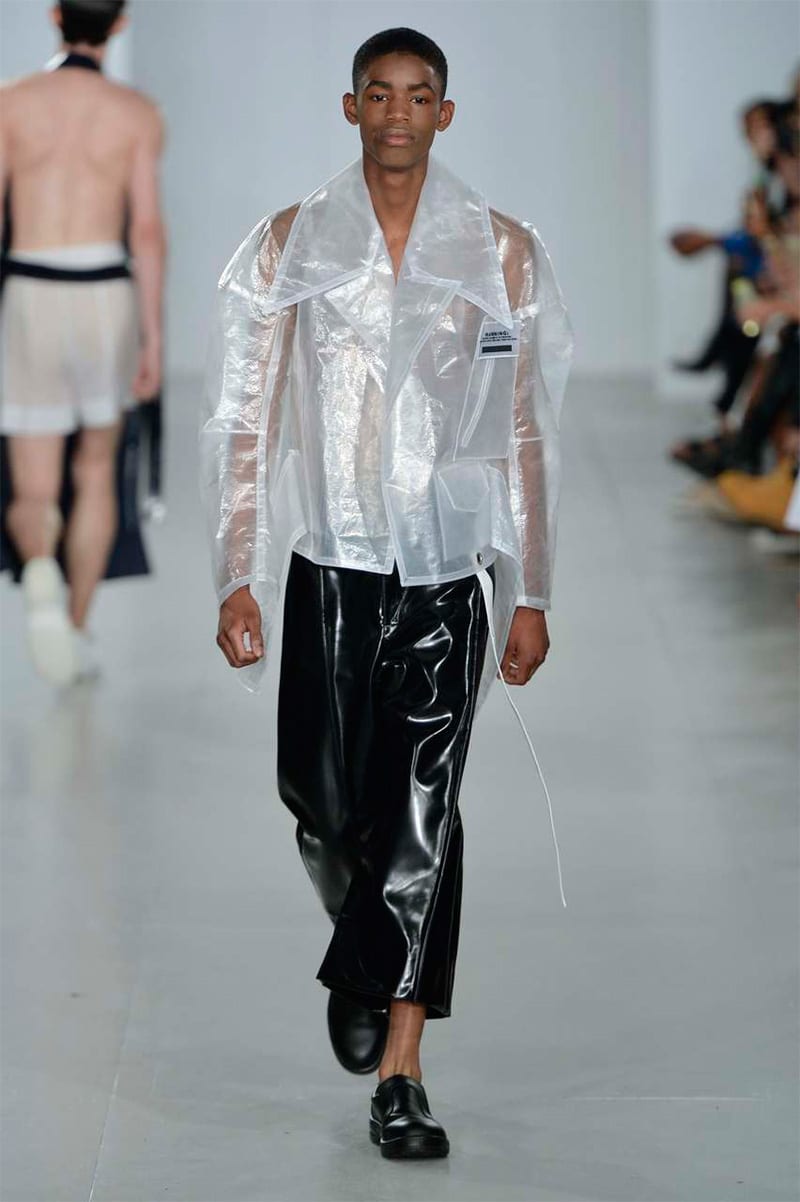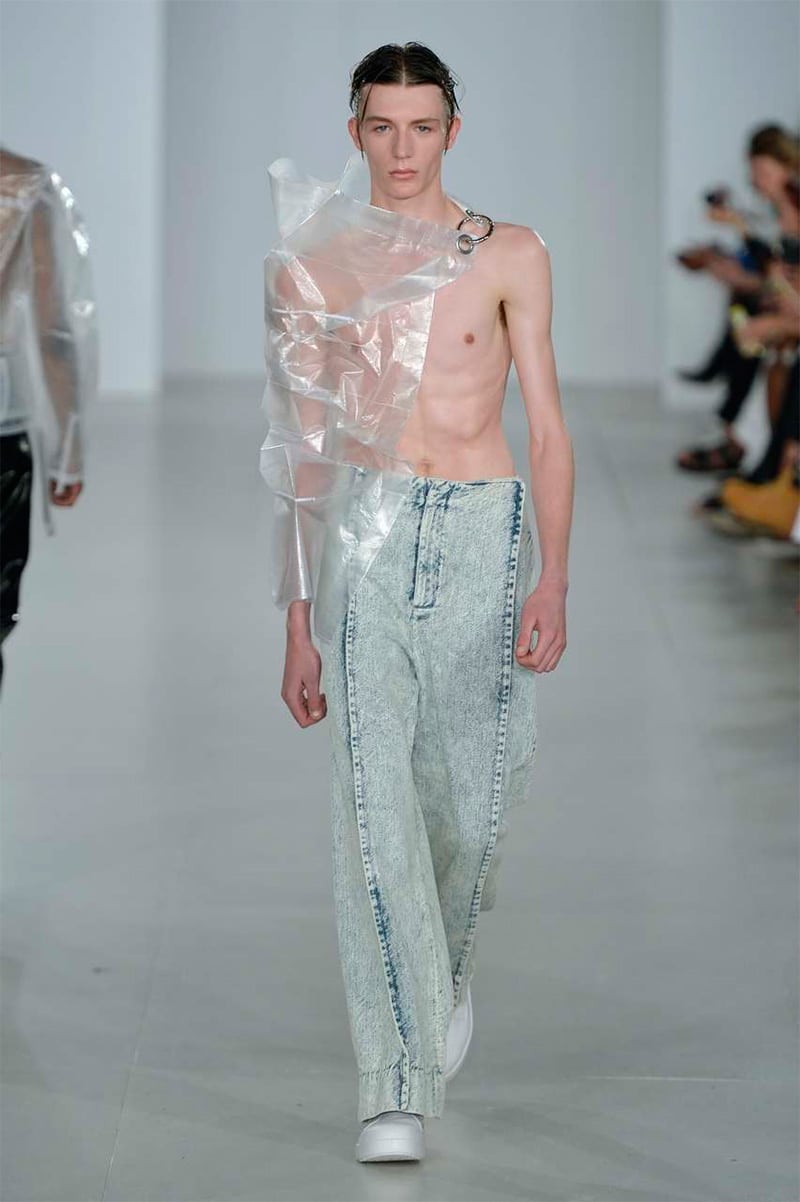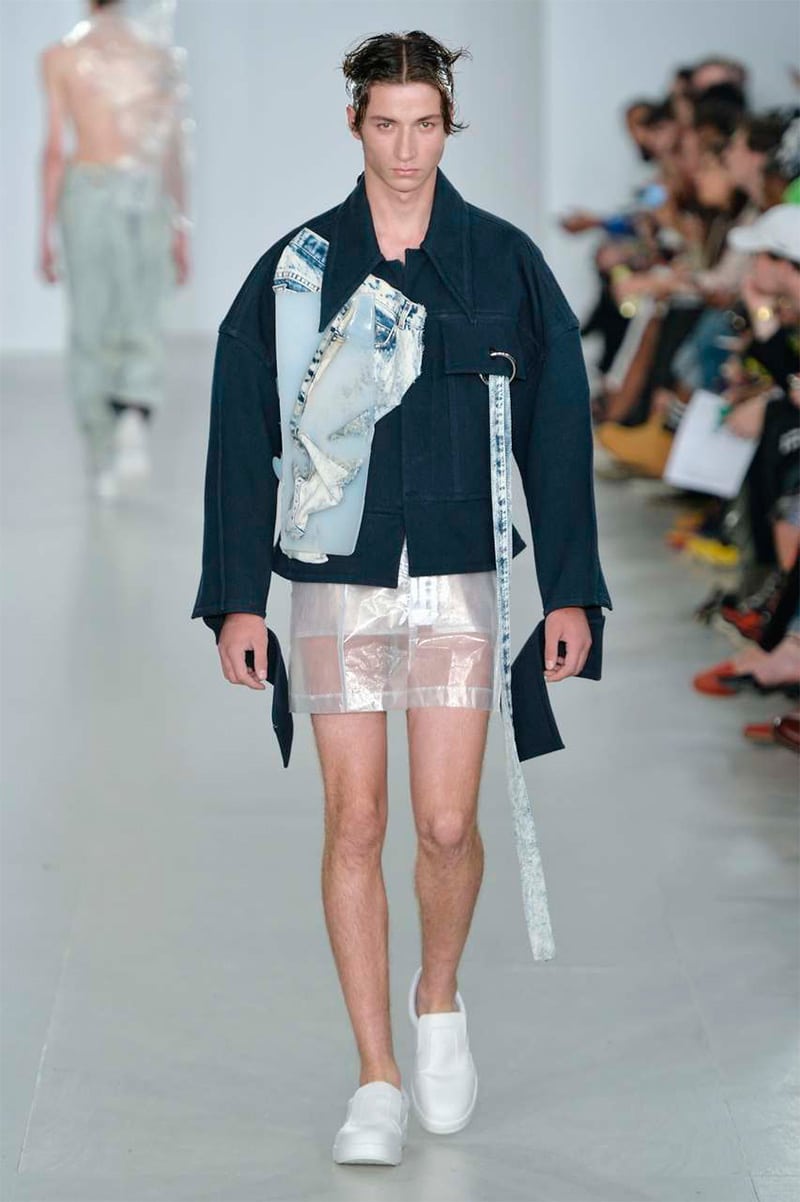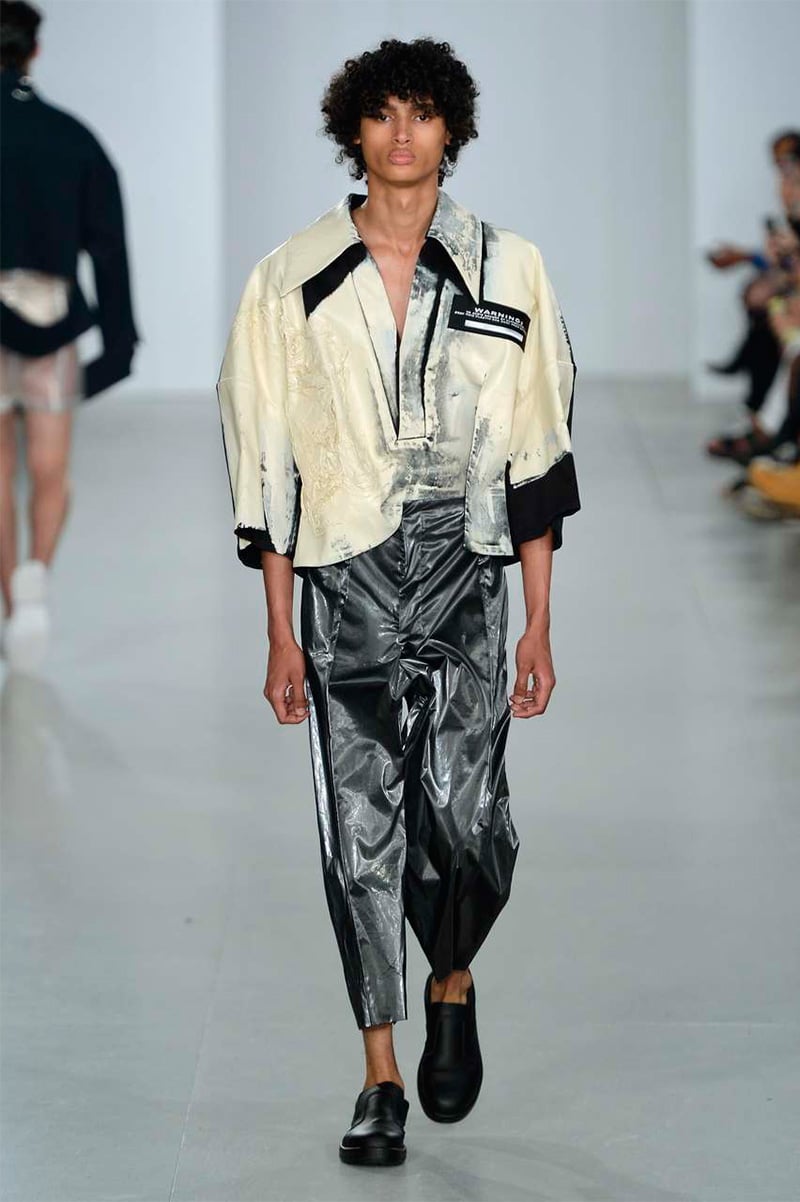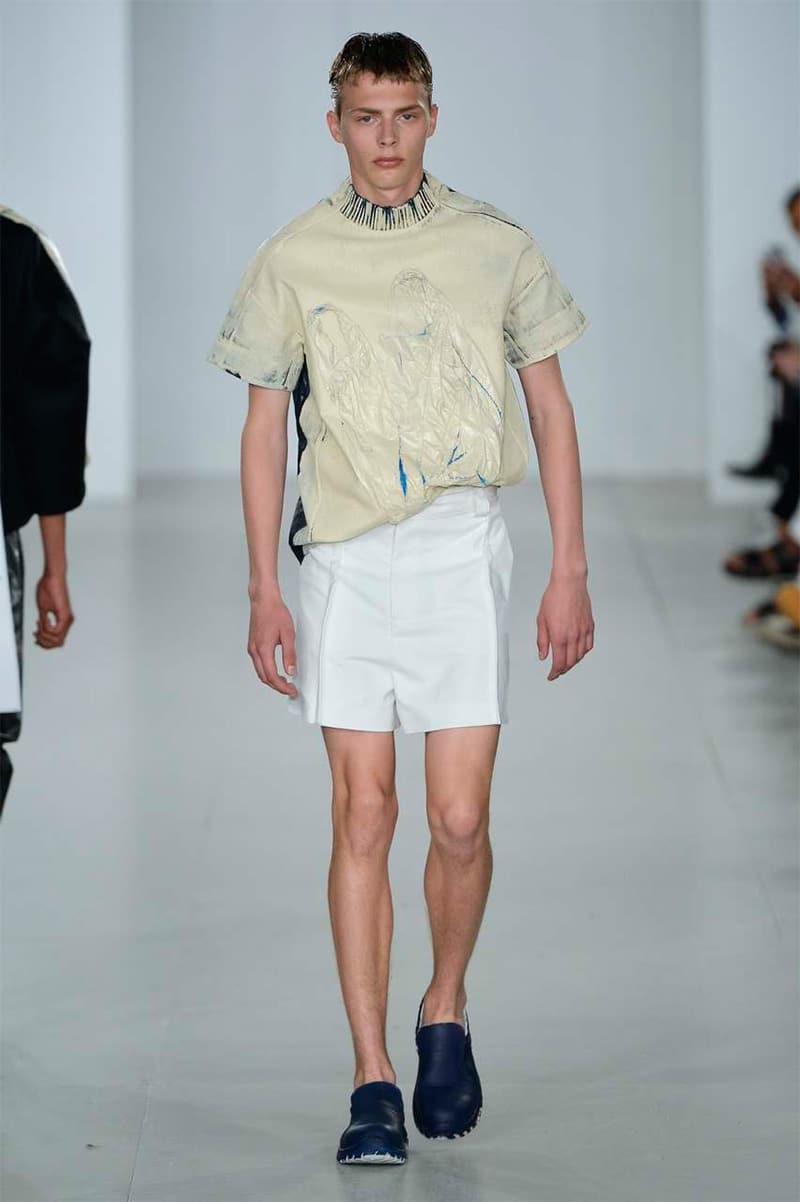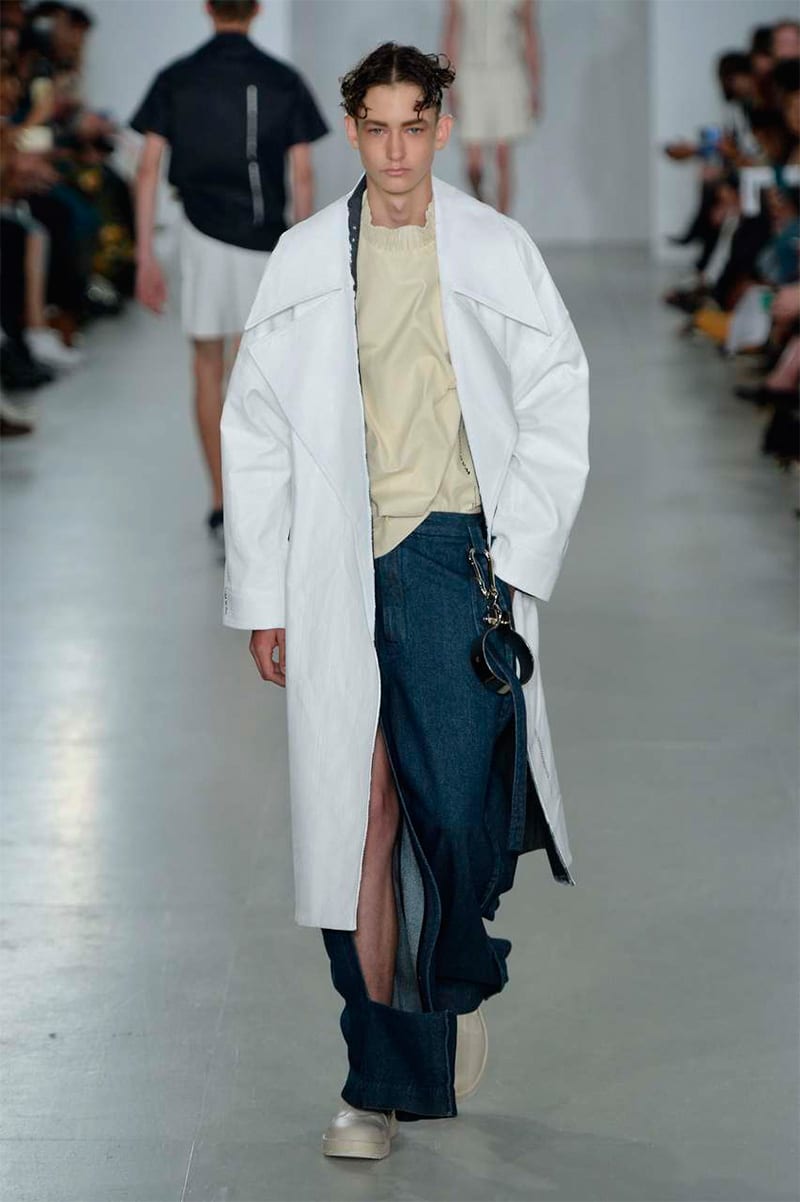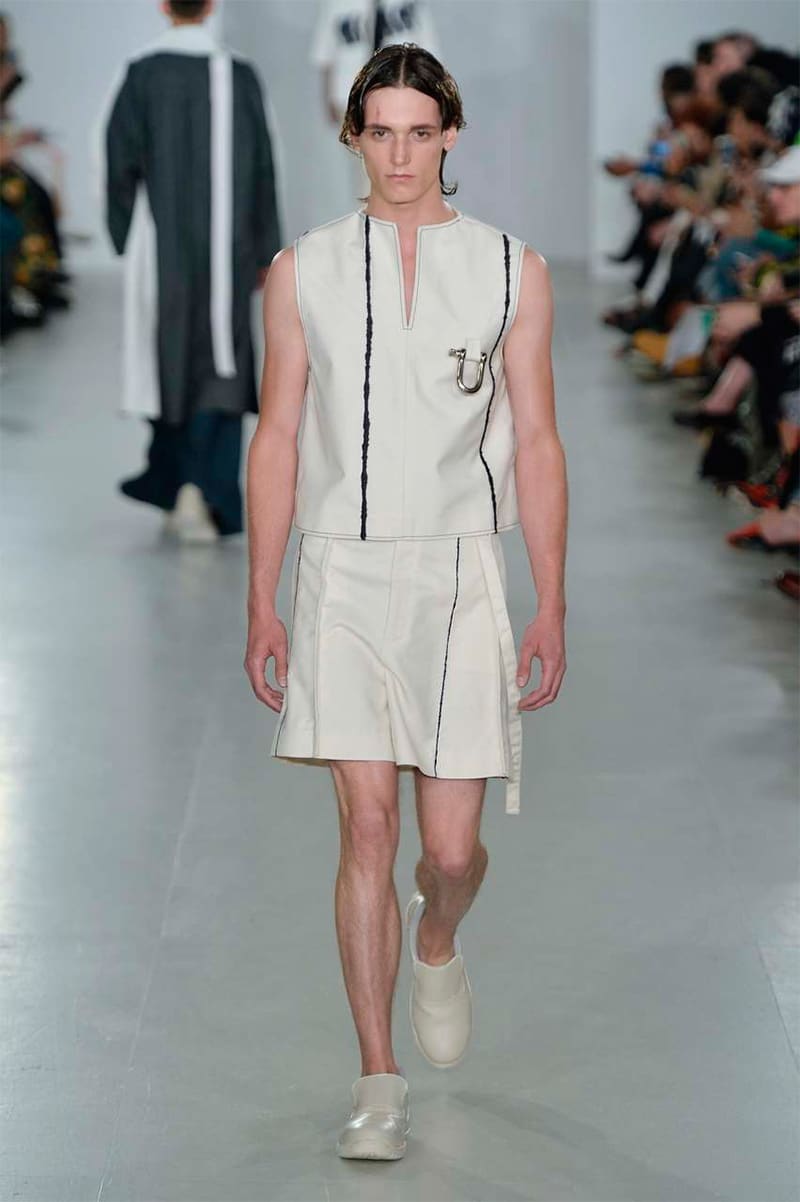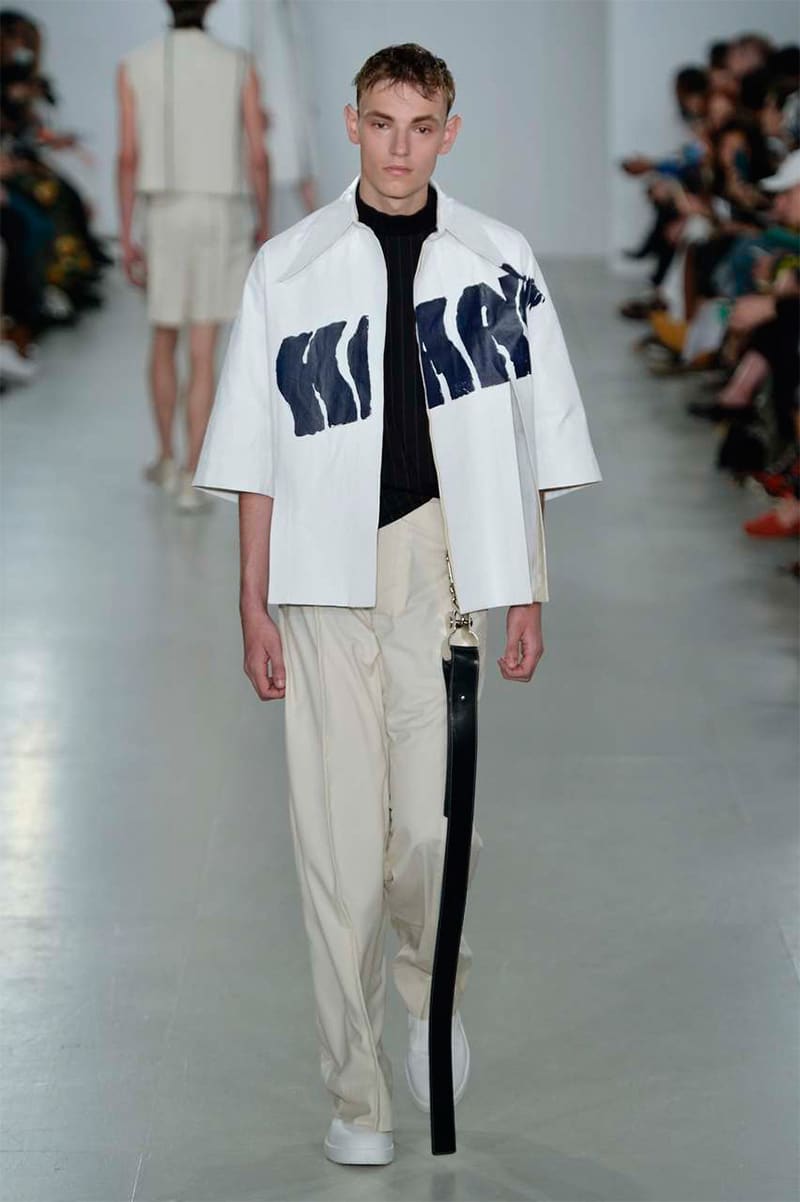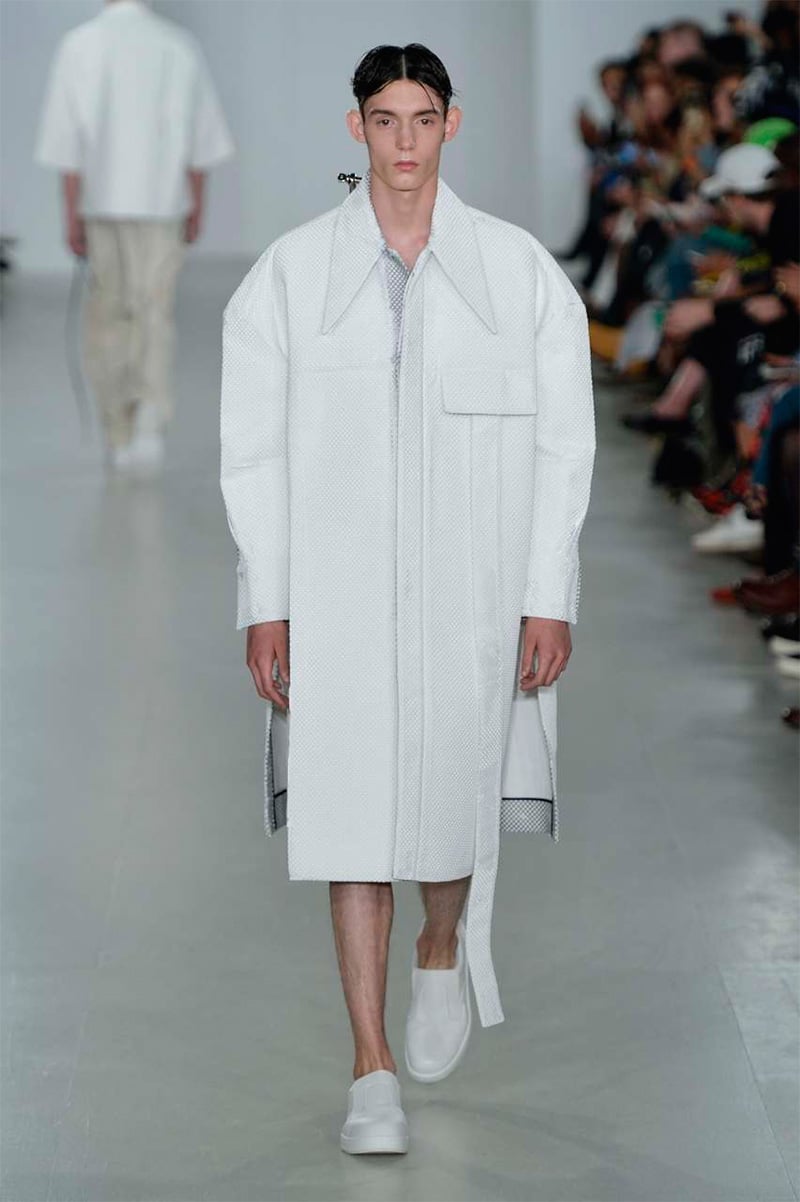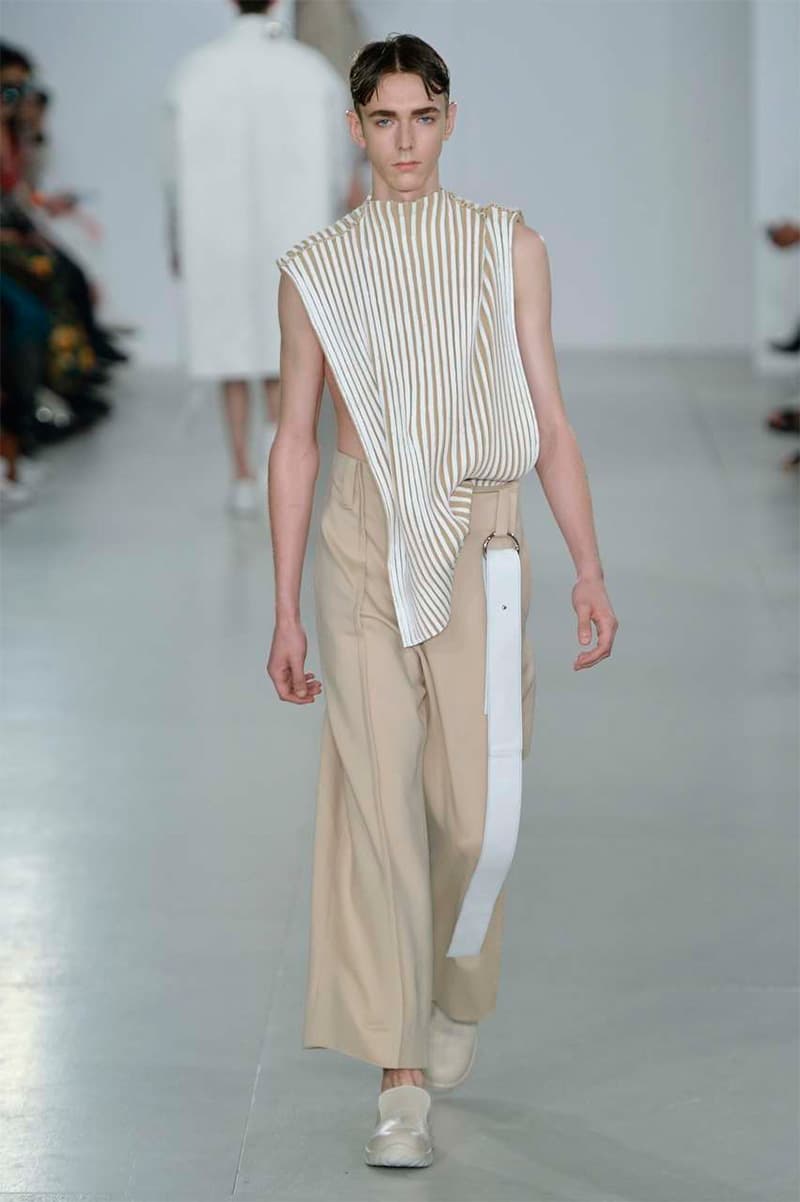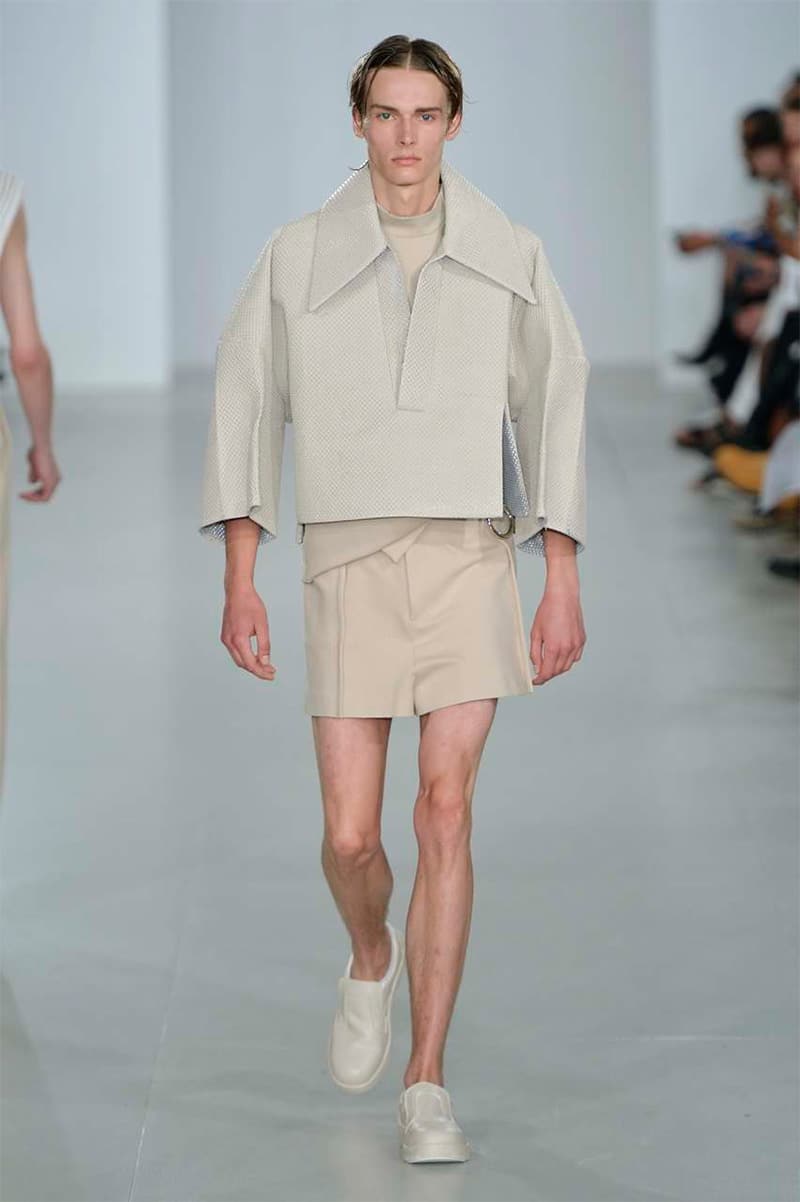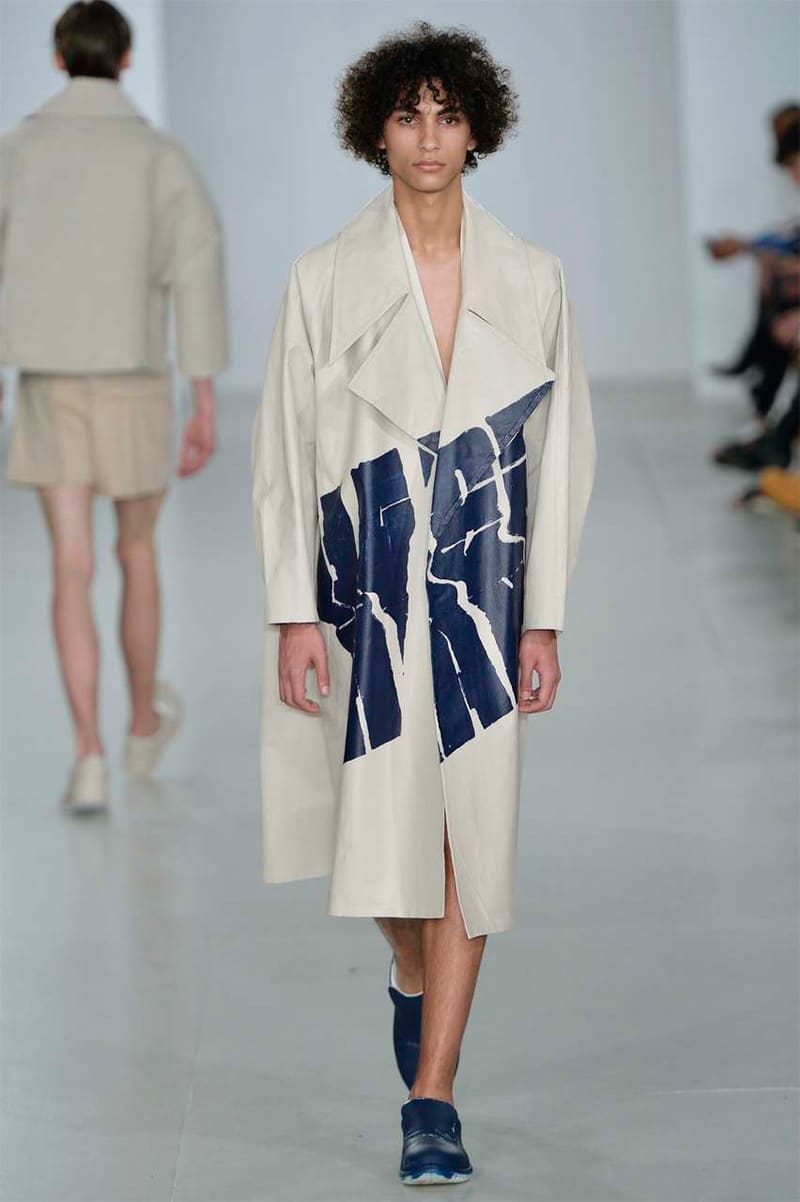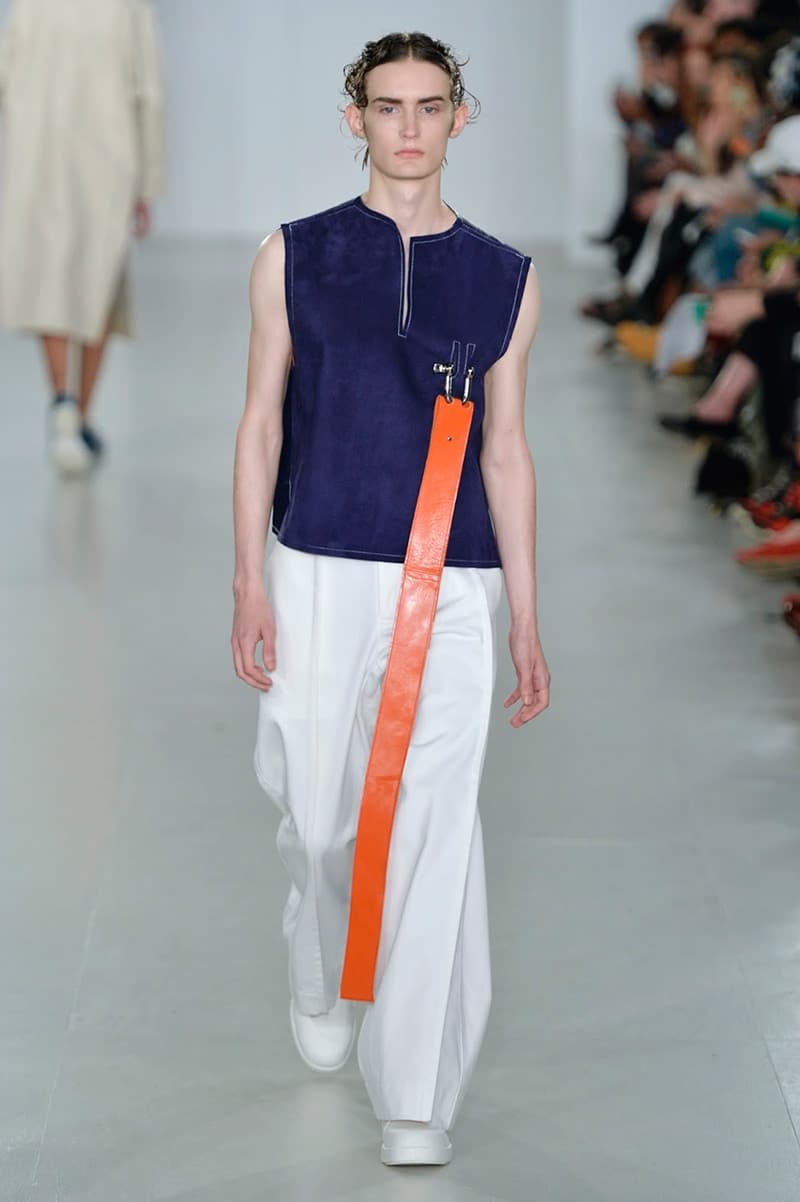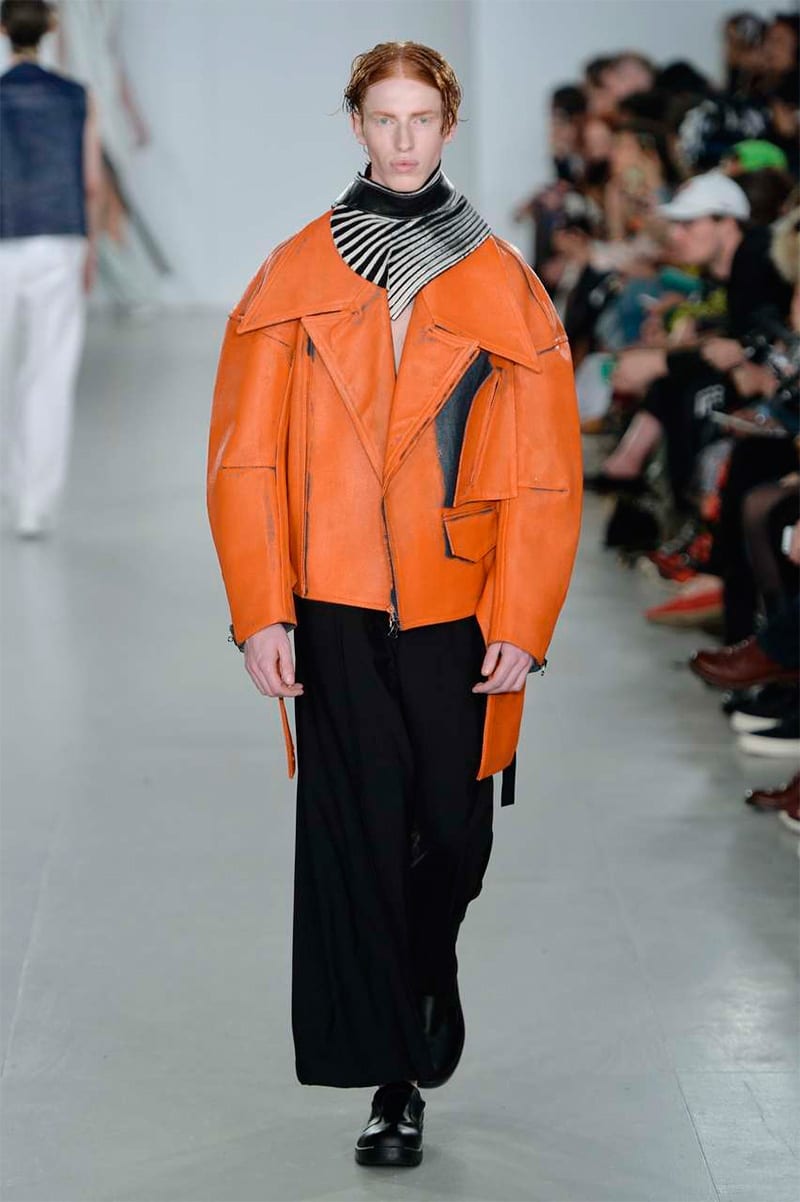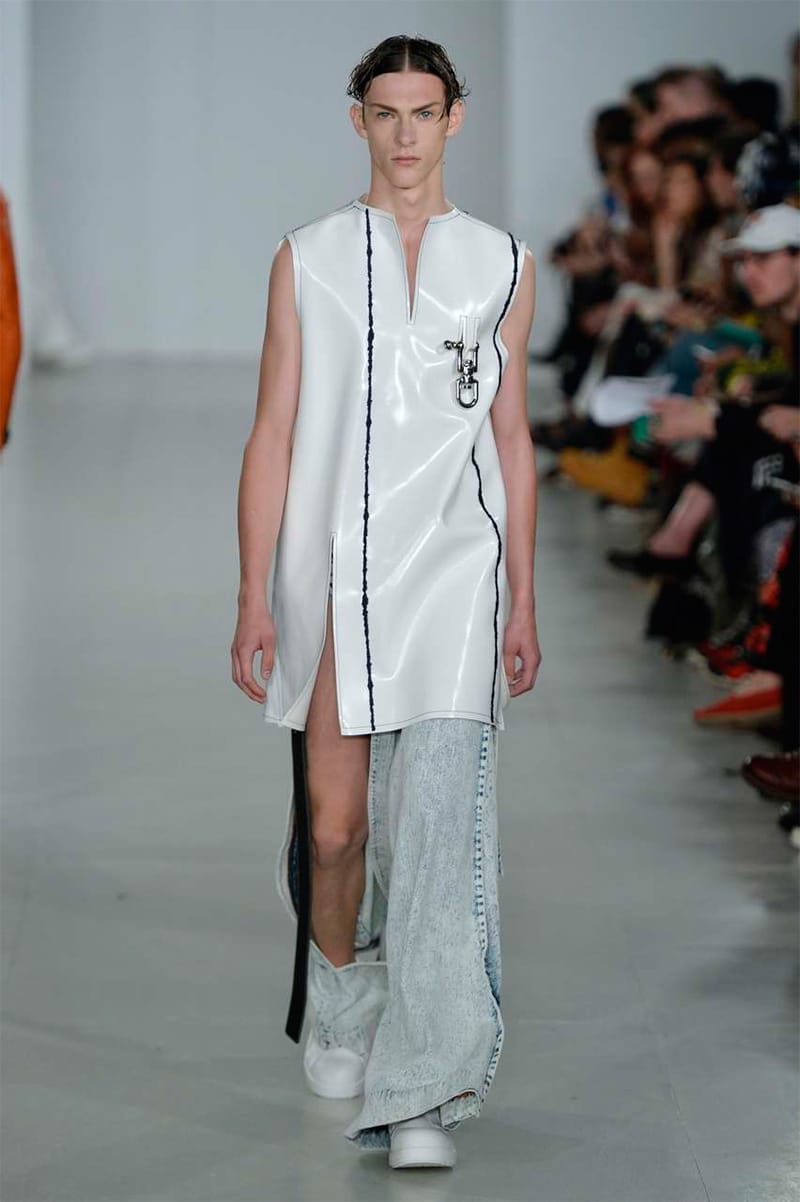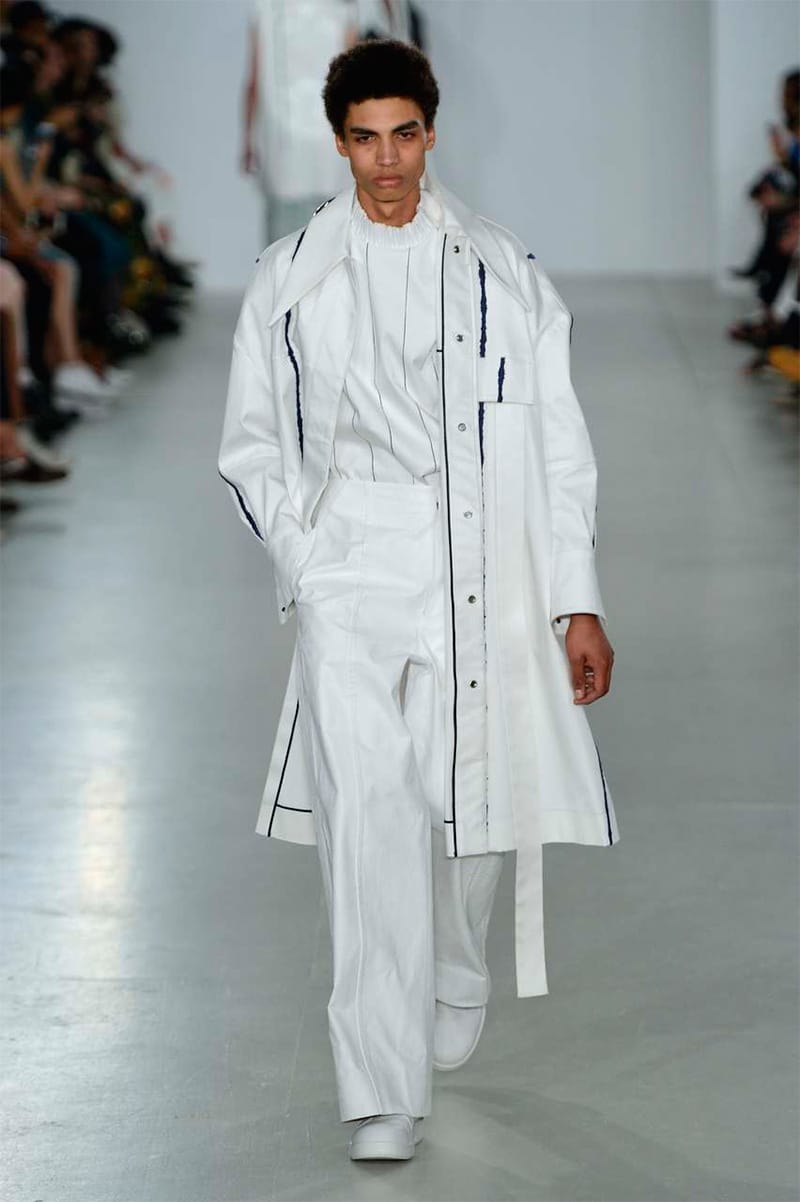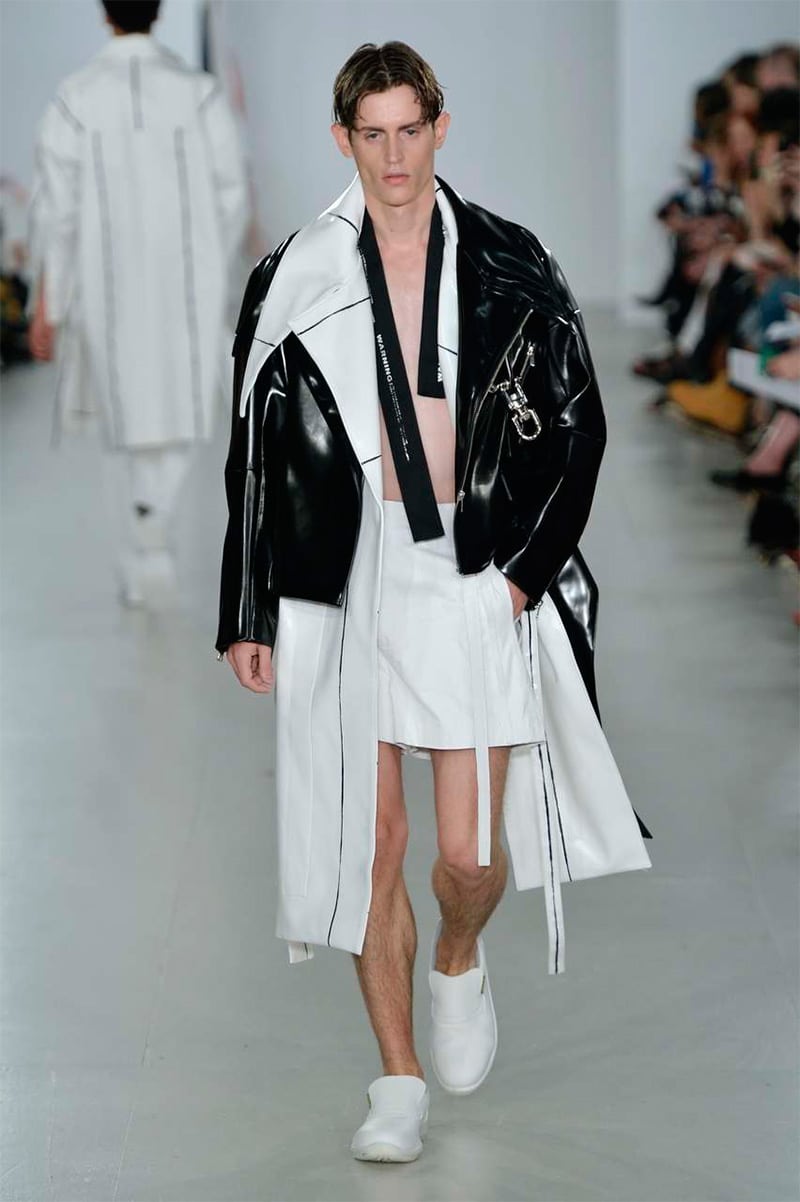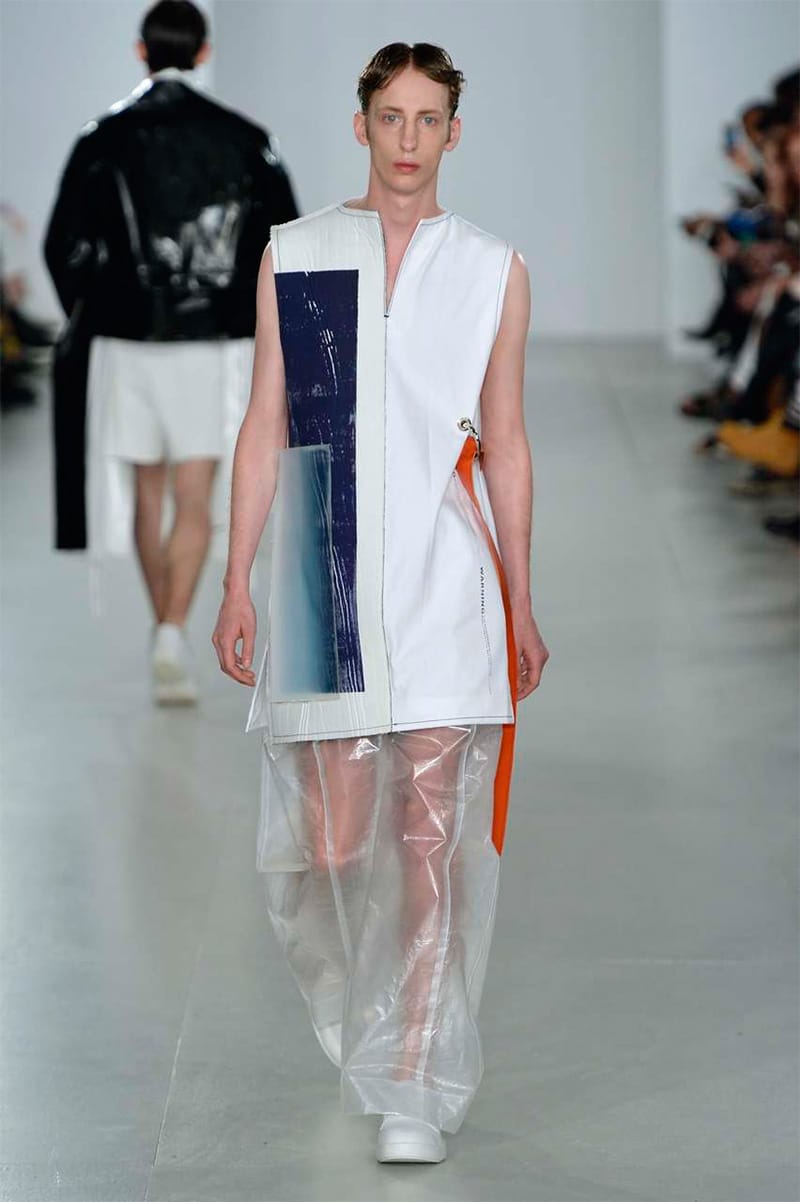 'Oversized' and 'exposed' were the key words at Ximon Lee SS17, the latest designer to be presented by GQ China at LCM. Regarding each collection as a "study," Lee's 'HARD' collection explored how bodies can be covered and concealed, and how our preconceptions of what is hard, can actually be easily broken.
Lee's highly experimental nature didn't fail to impress as boxy tailoring was made unconventional through the use of materials such as Latex, tarpaulin and silicone. Embellished with hooks and straps, models were often underdressed in murky plastic short-shorts, while others were head to toe in white and black PVC-like aprons and coats. The effect was somewhat like lambs in a slaughter house, juxtaposing fear with desire, rough versus delicate.
Despite the more avant styles; shorts, trousers and acid wash denim pieces displayed a skilled, tailored hand and wearability. Exaggerated seams lined 70's style high waisted trousers and high neck jerseys also featured exposed seams adding a deconstructed touch to his clearly meticulous designs.
Skin was in, as models bared their ankles, arms and chests in a way that was both glossy and strange. The hair was wet with gel but left to kink and part in disarray, while slight colour on the lips created a subtle bloom to otherwise lifeless faces. Makeup and hair was curated by Maria Comparetto and Teiji Utsumi, while superb casting efforts go to Shelley Durkan for a very diverse and seamless runway.