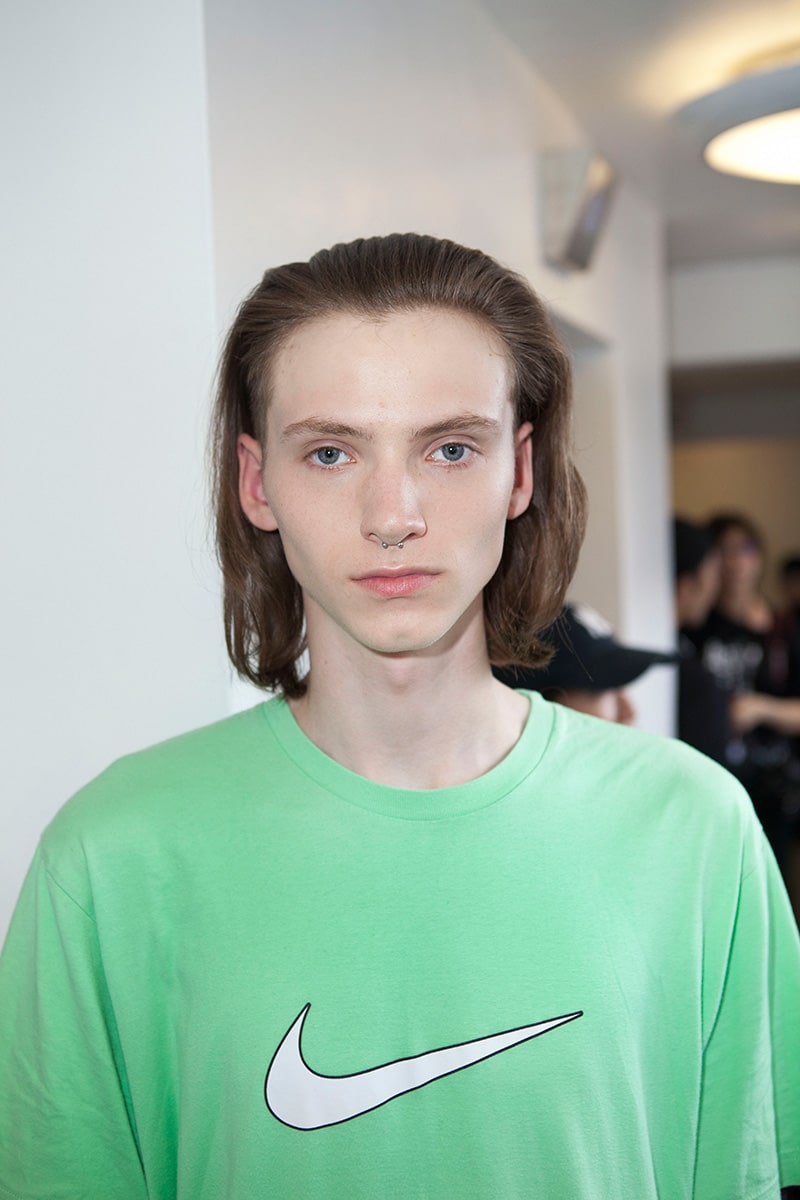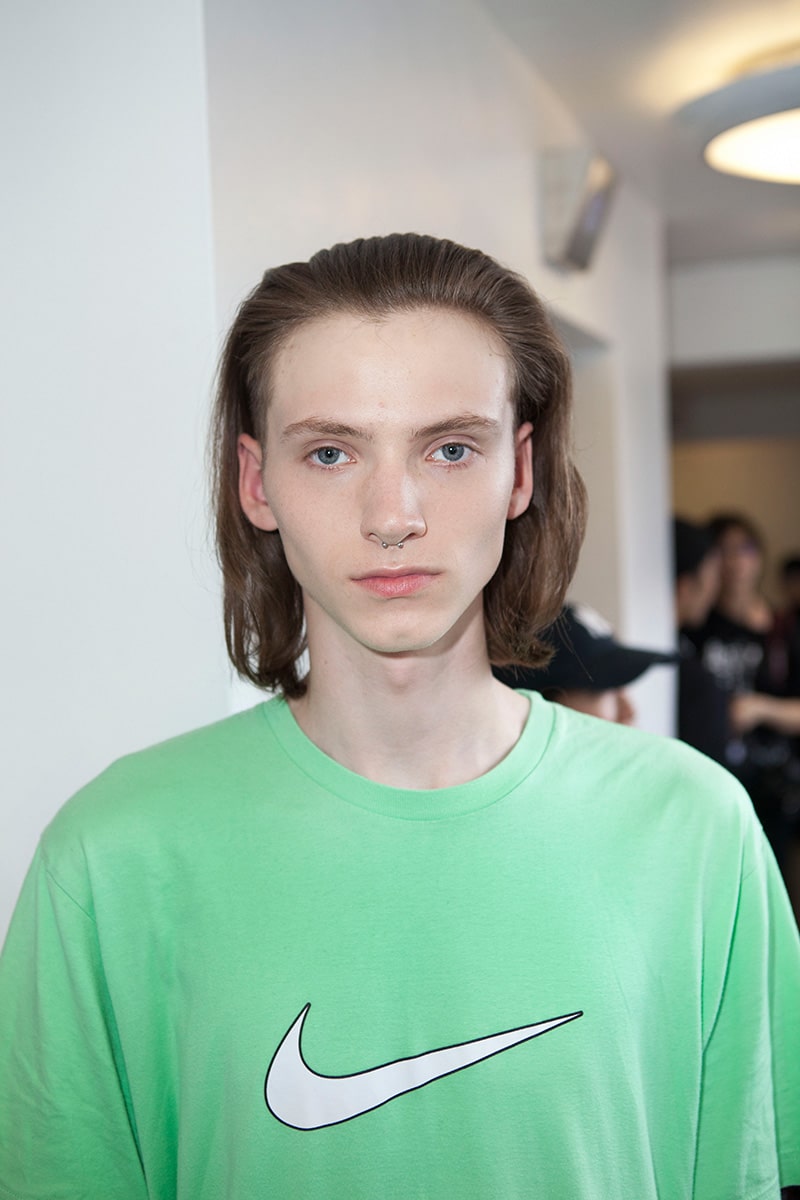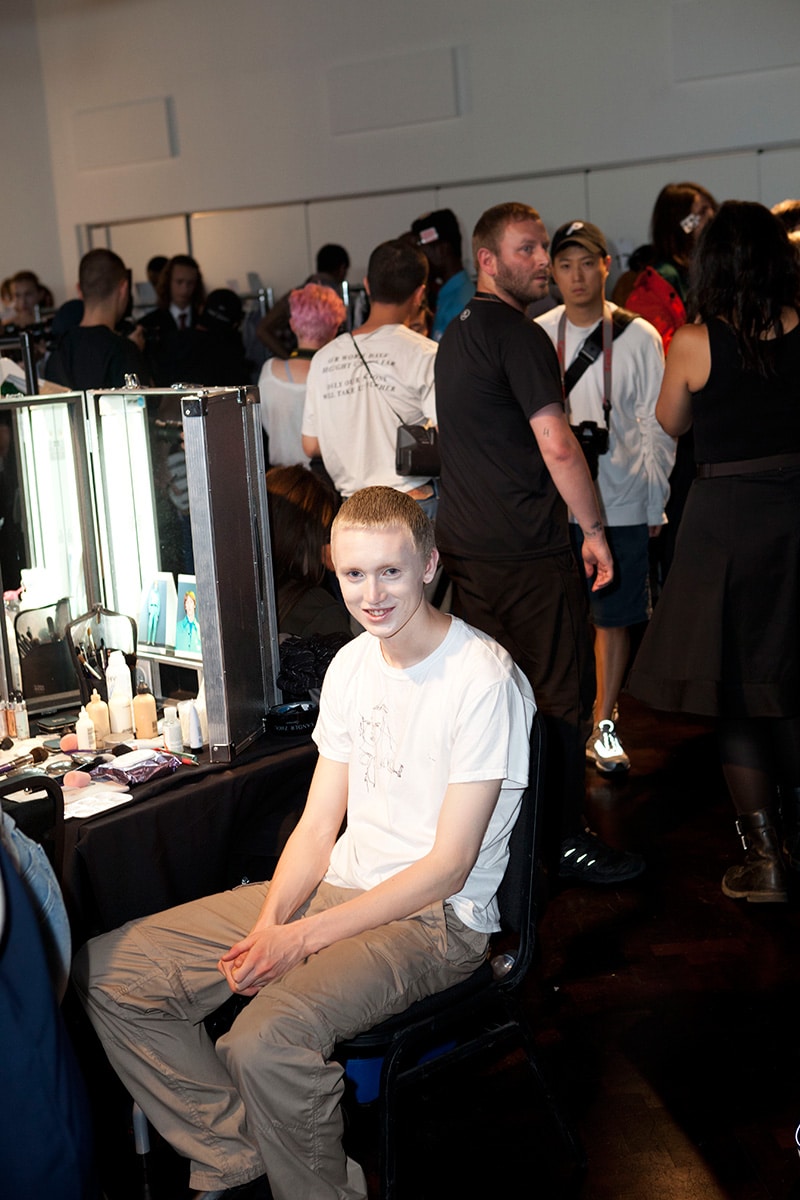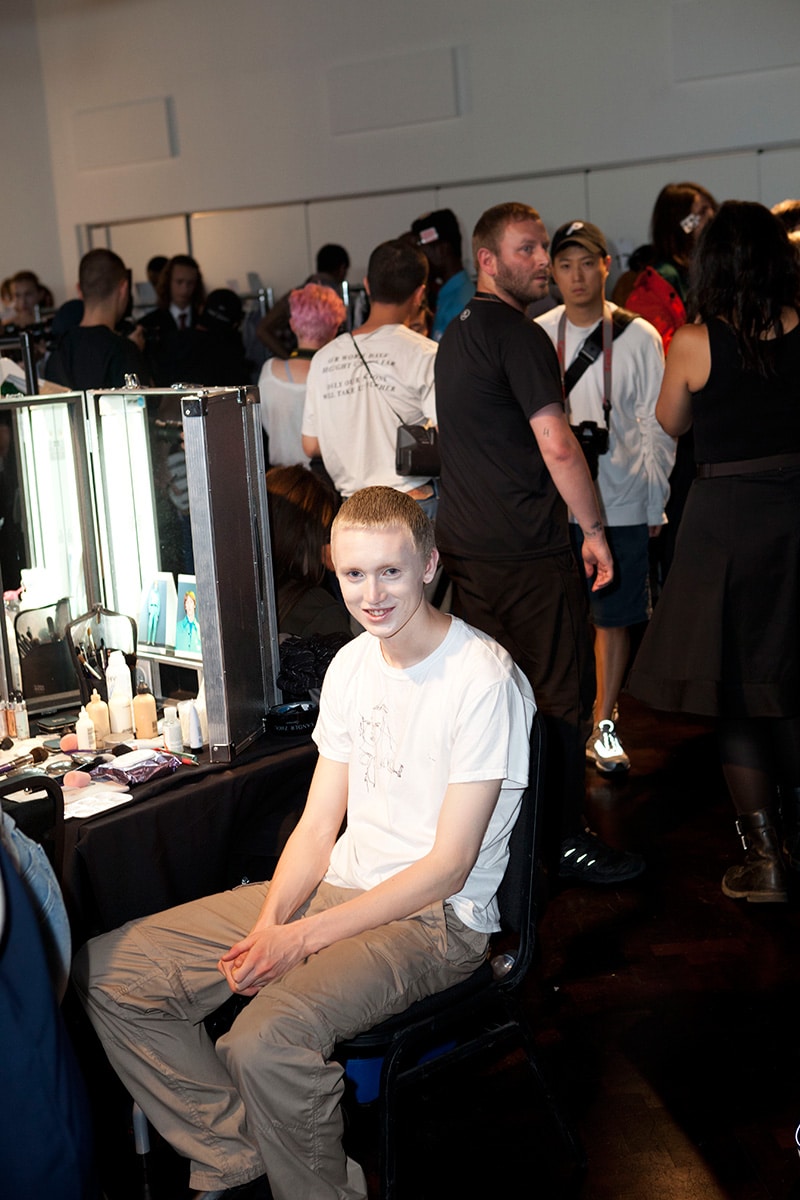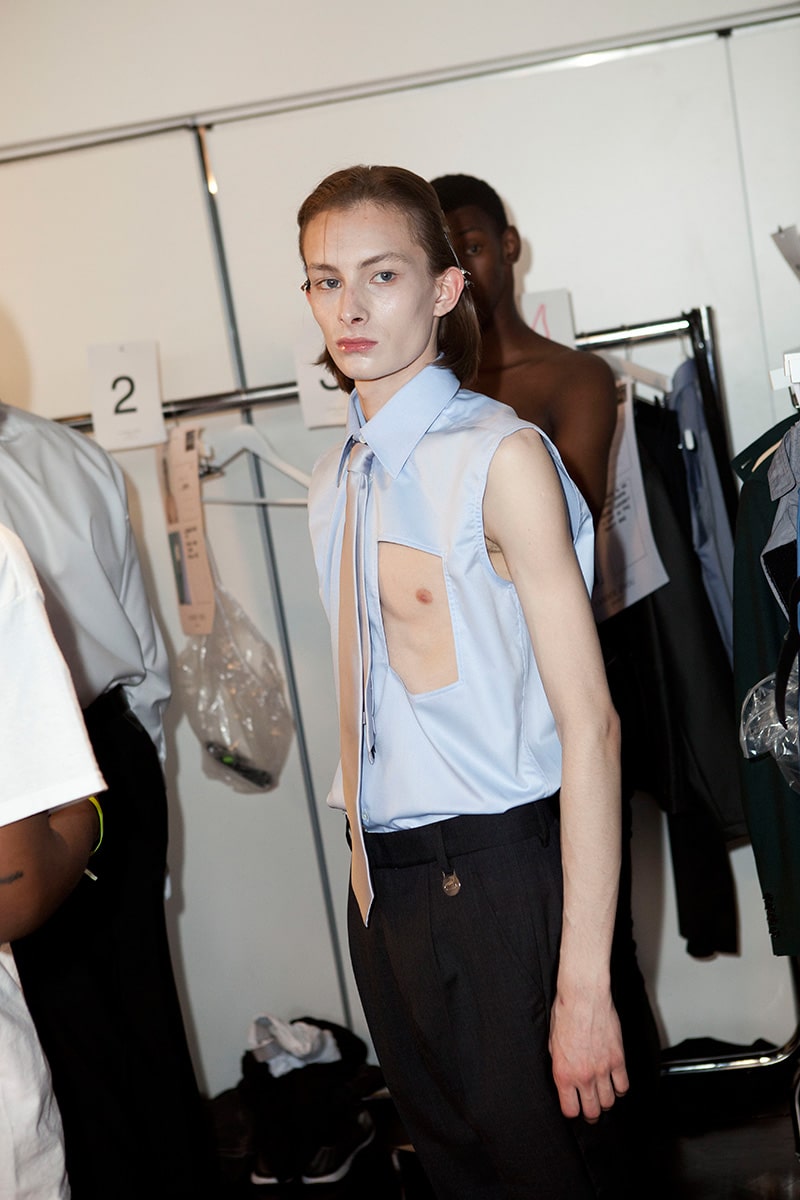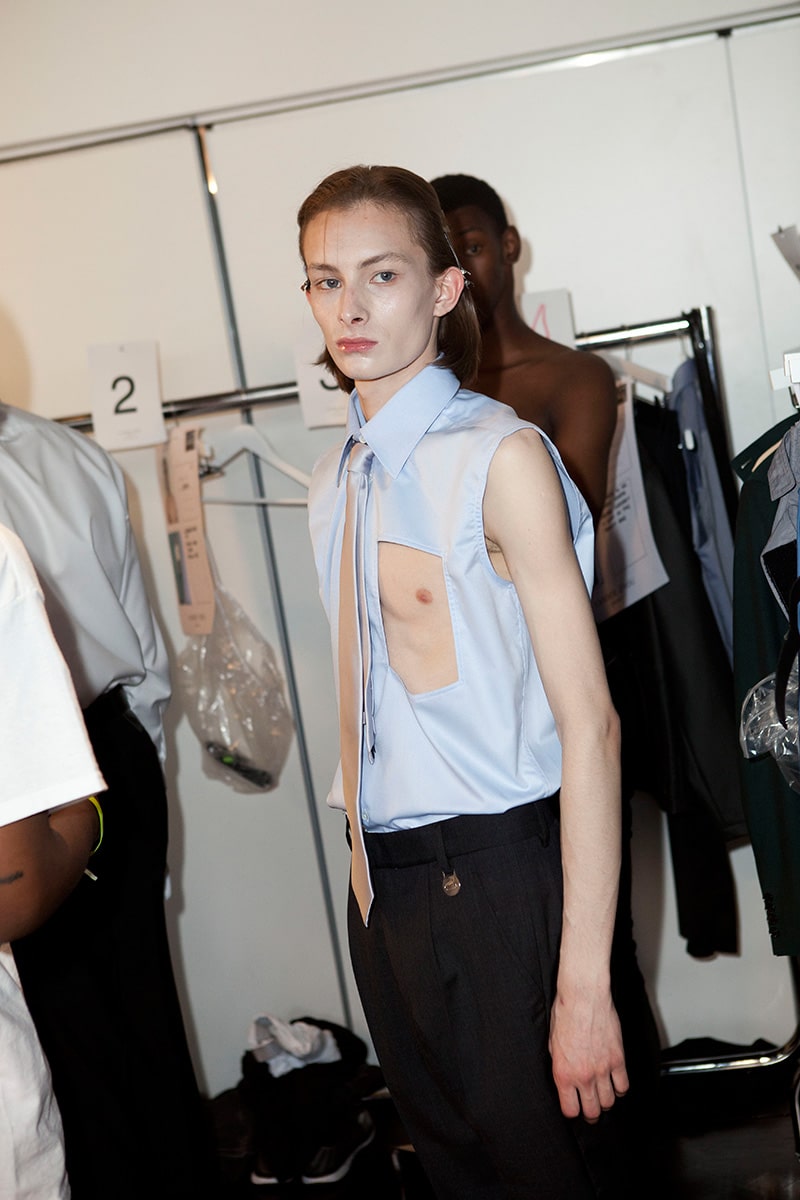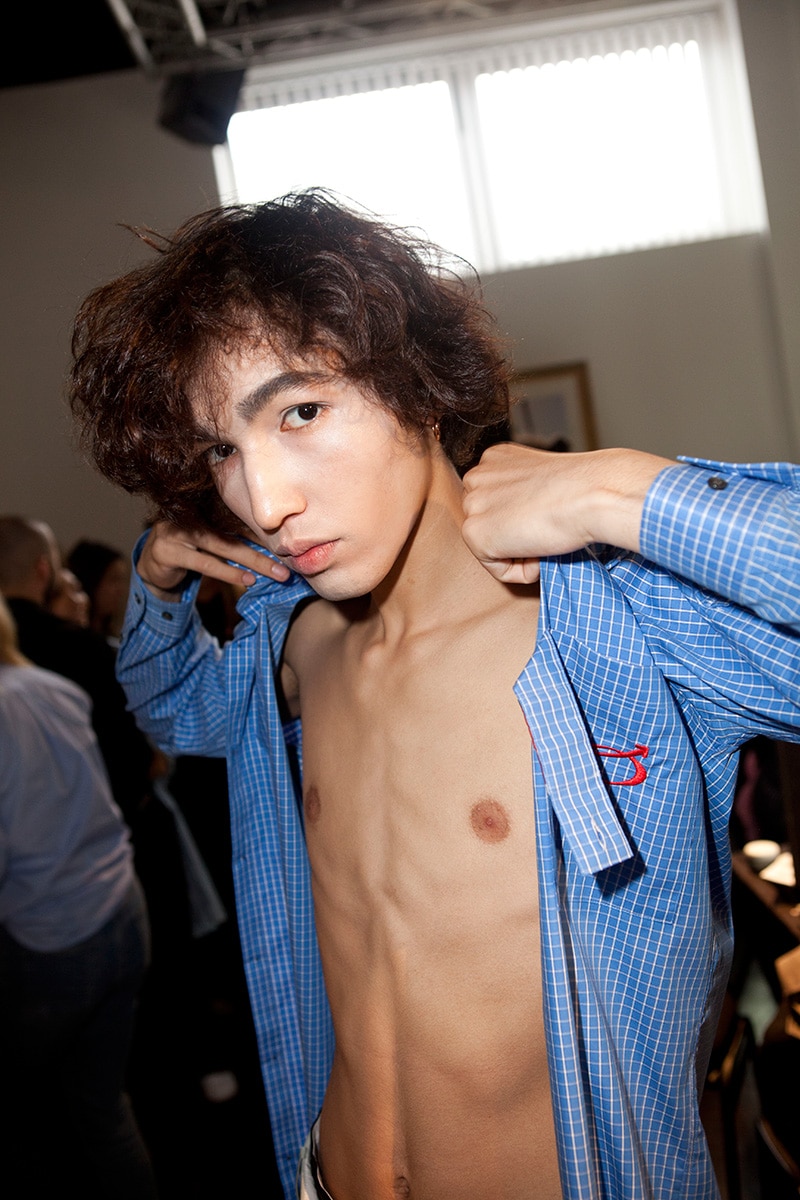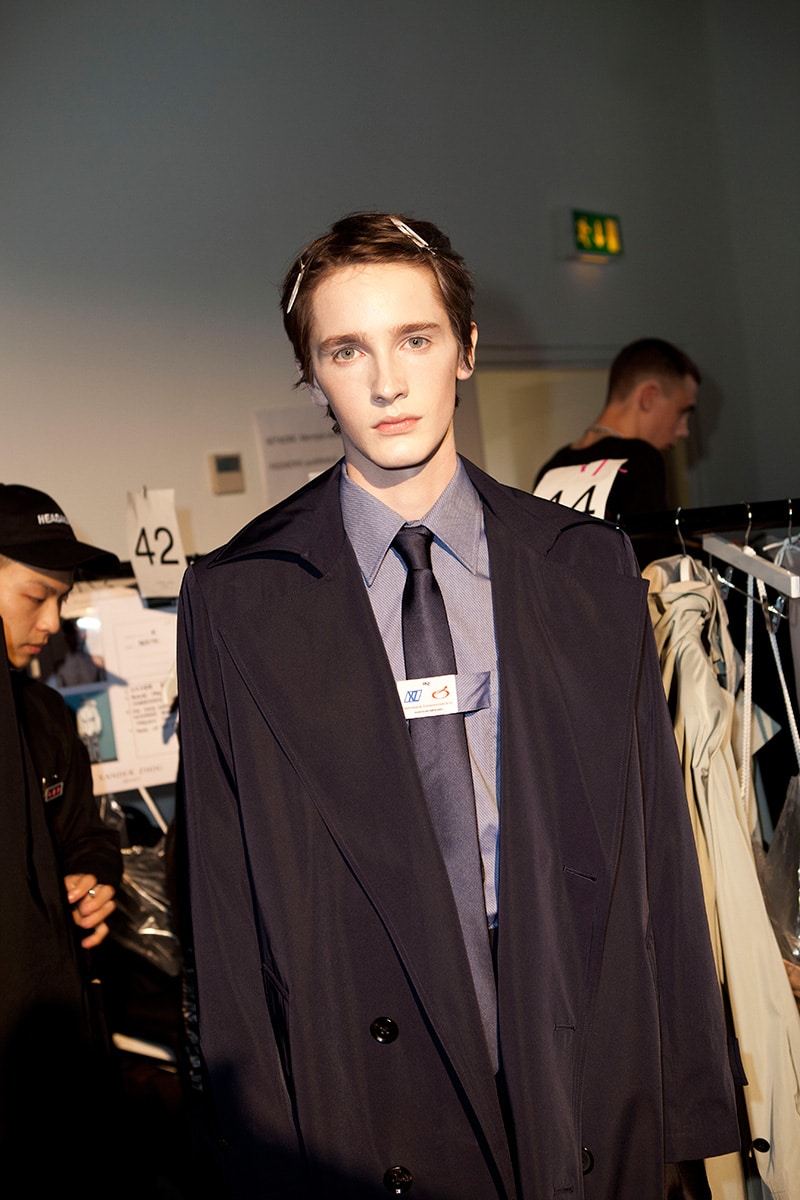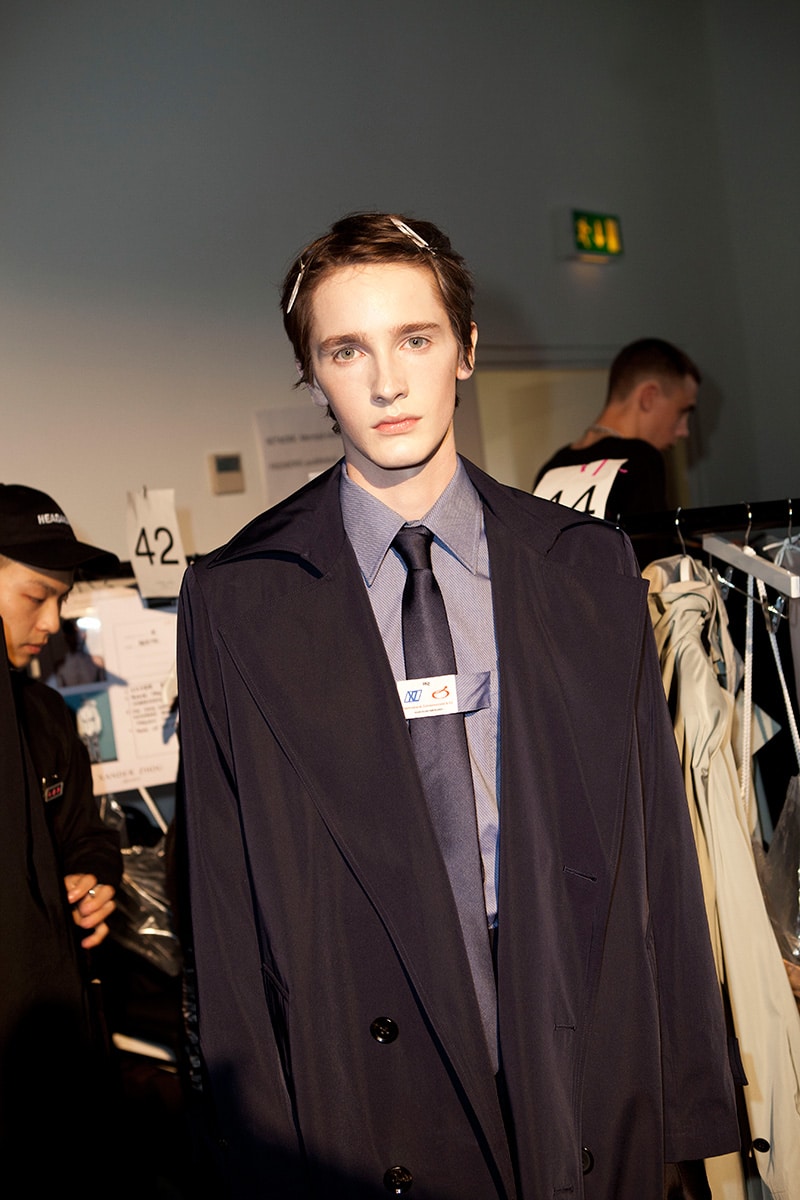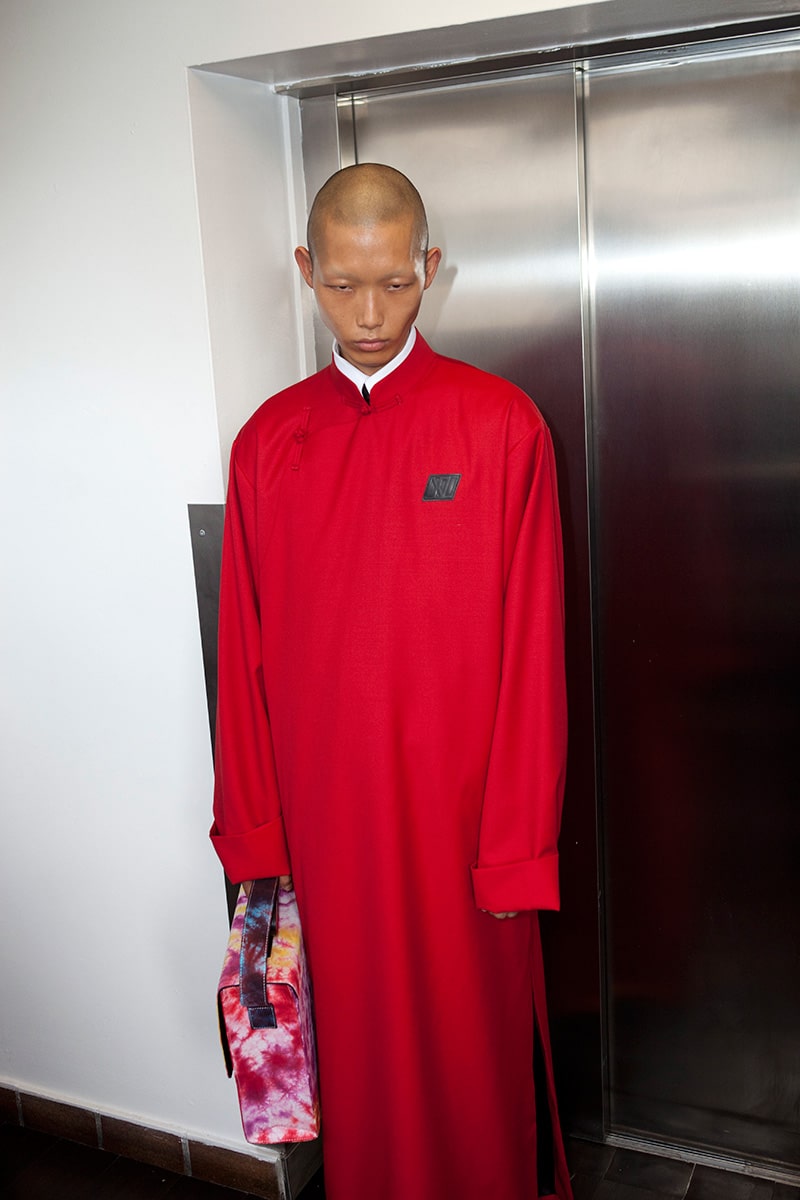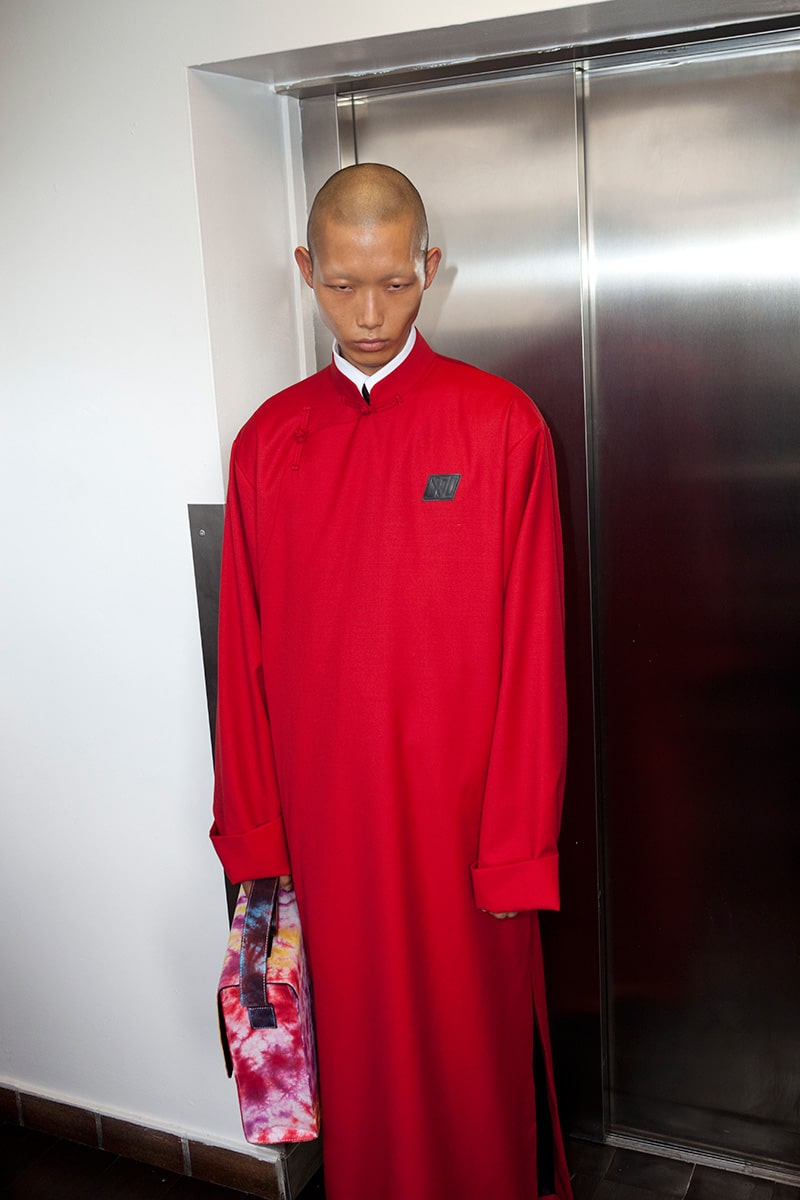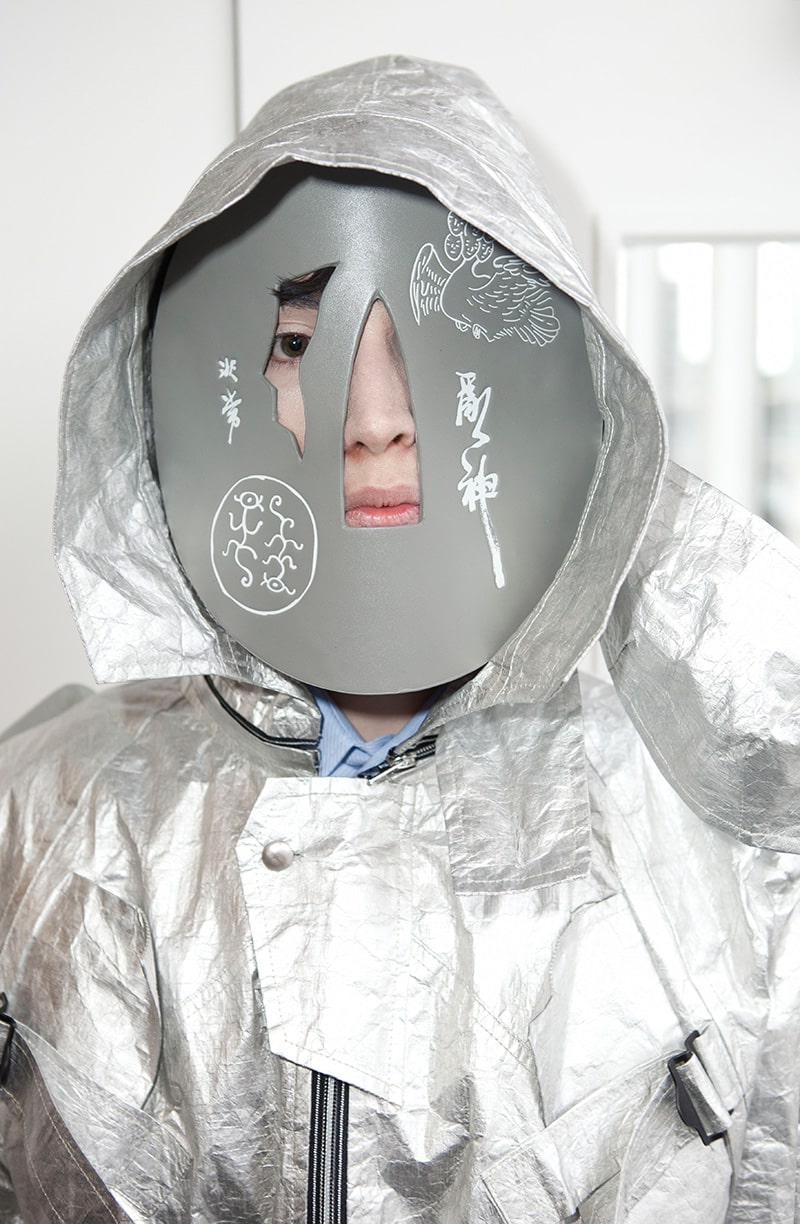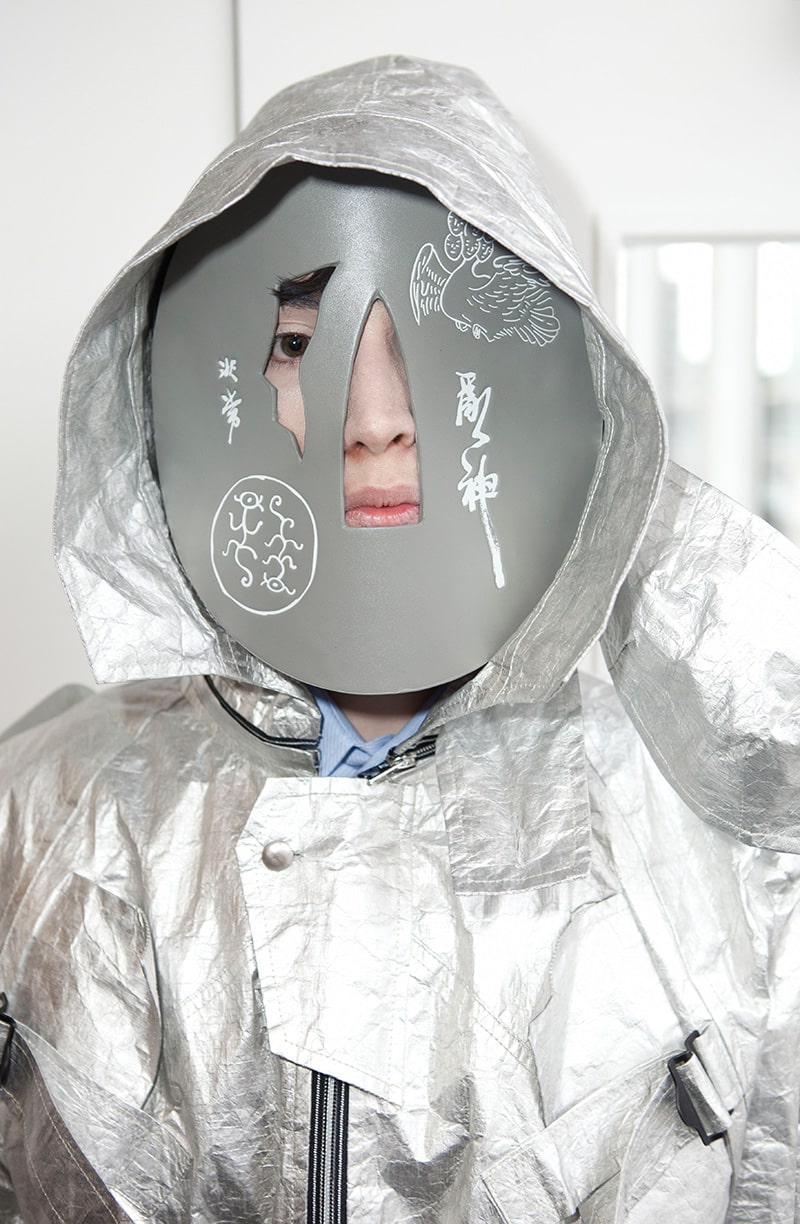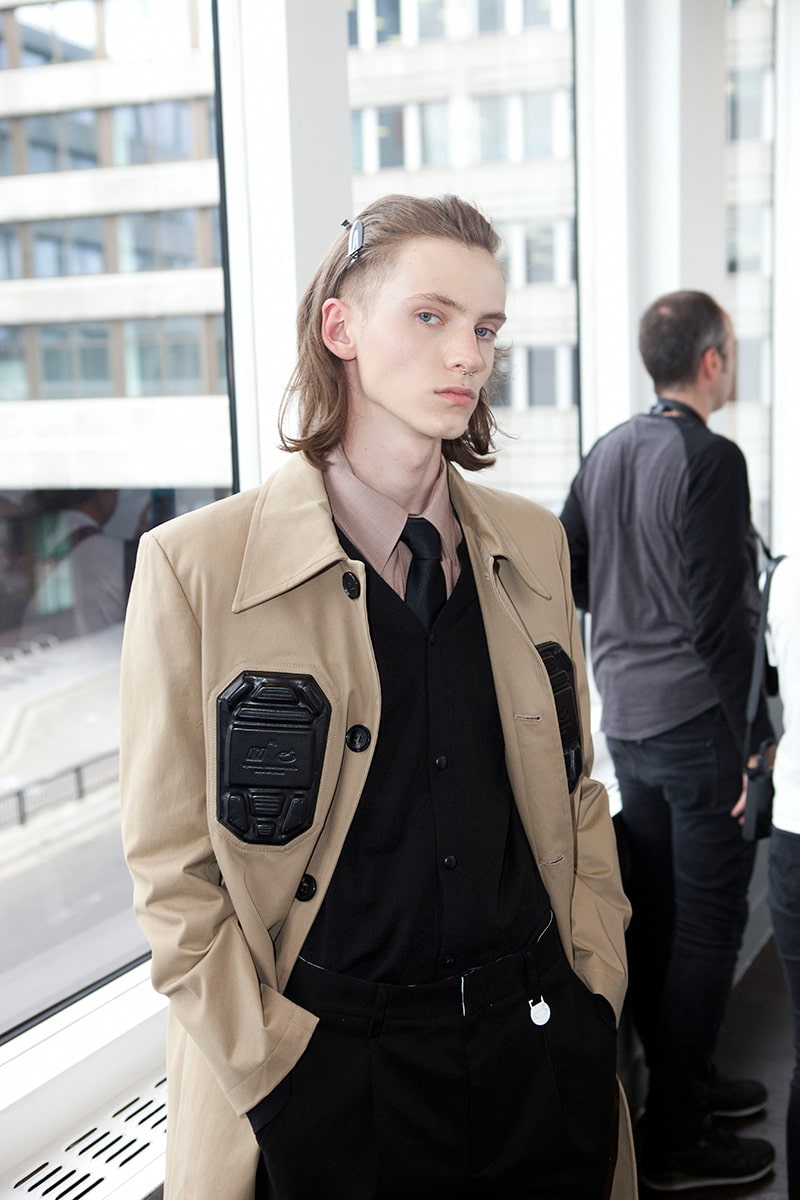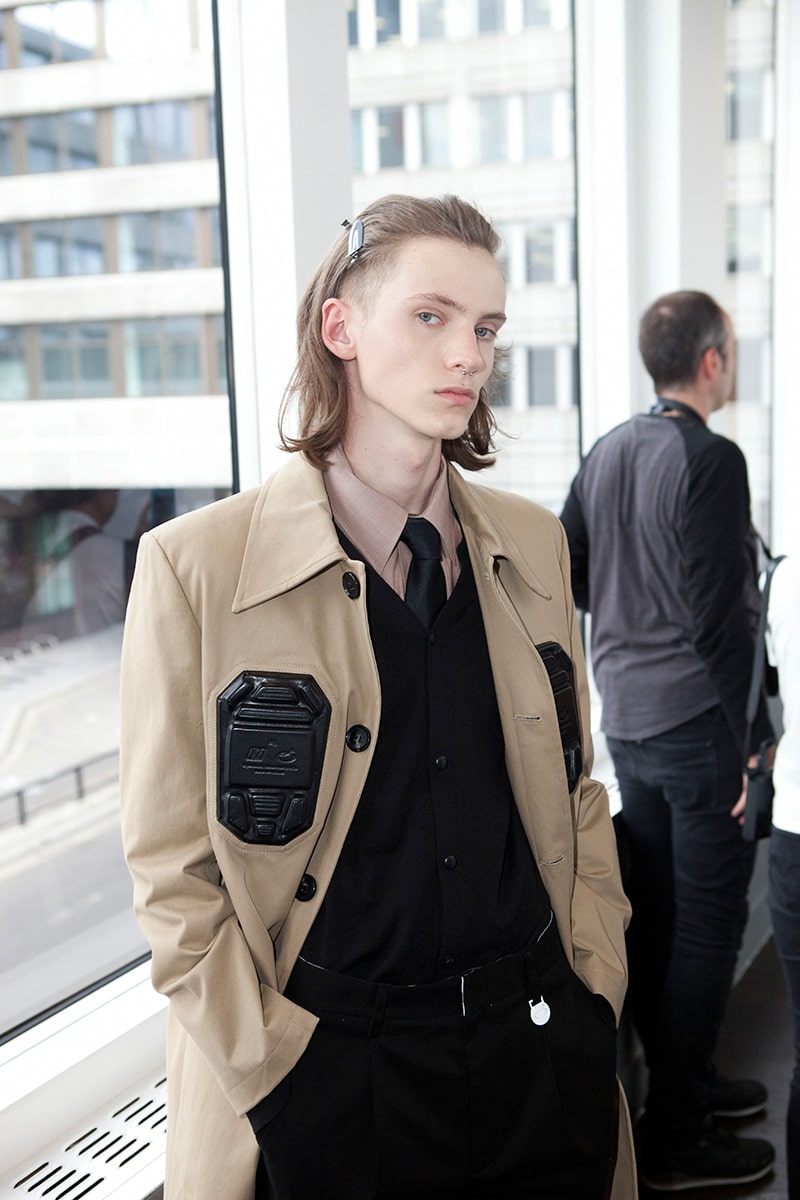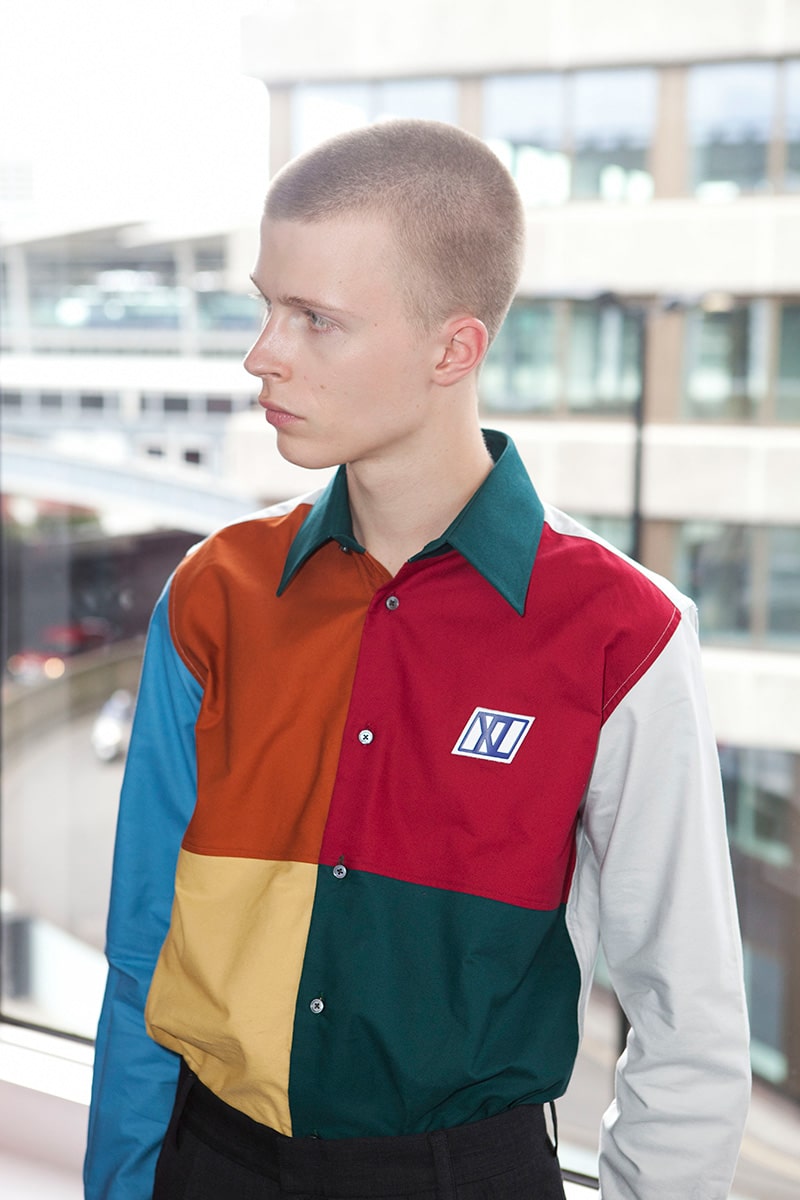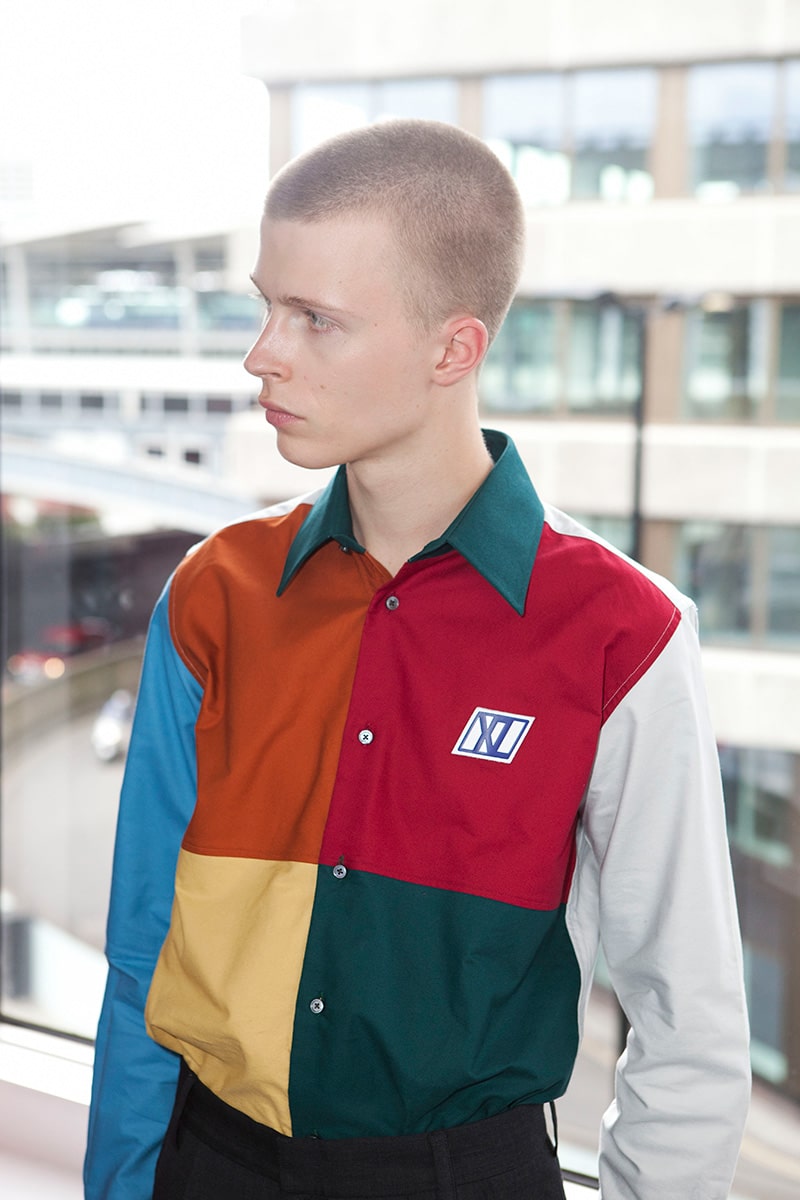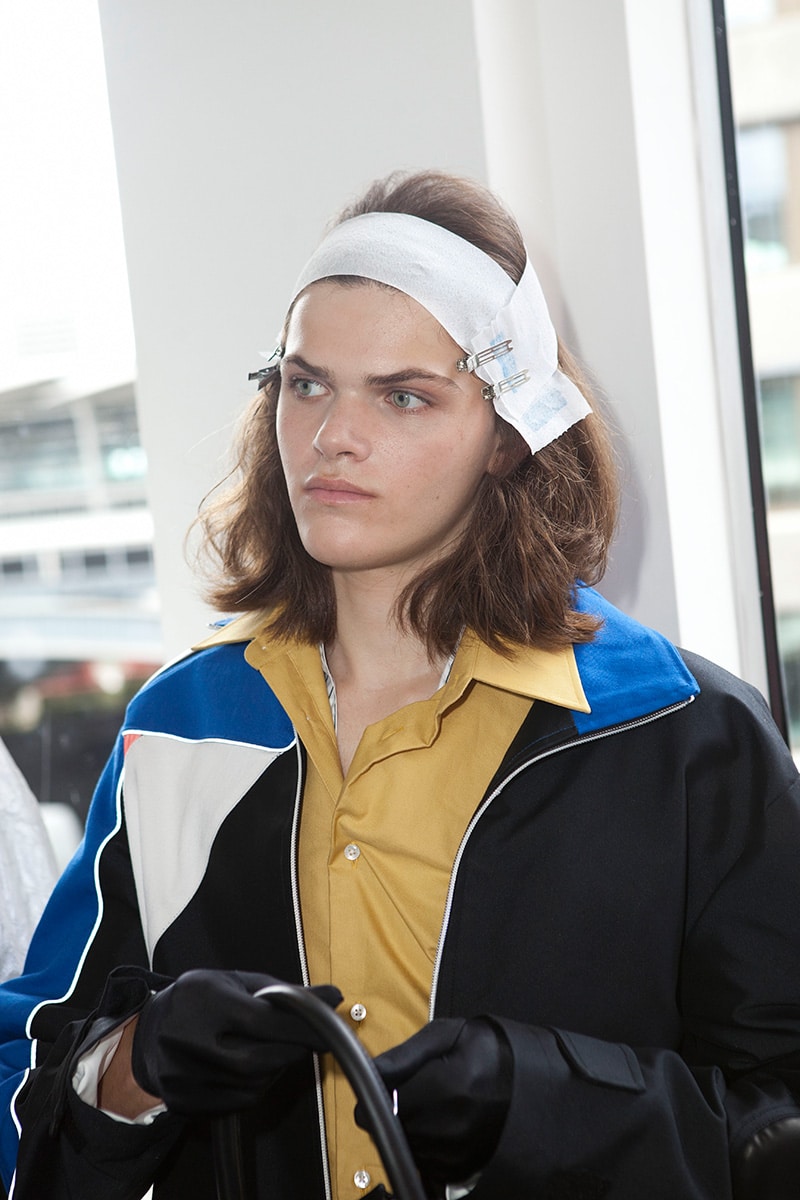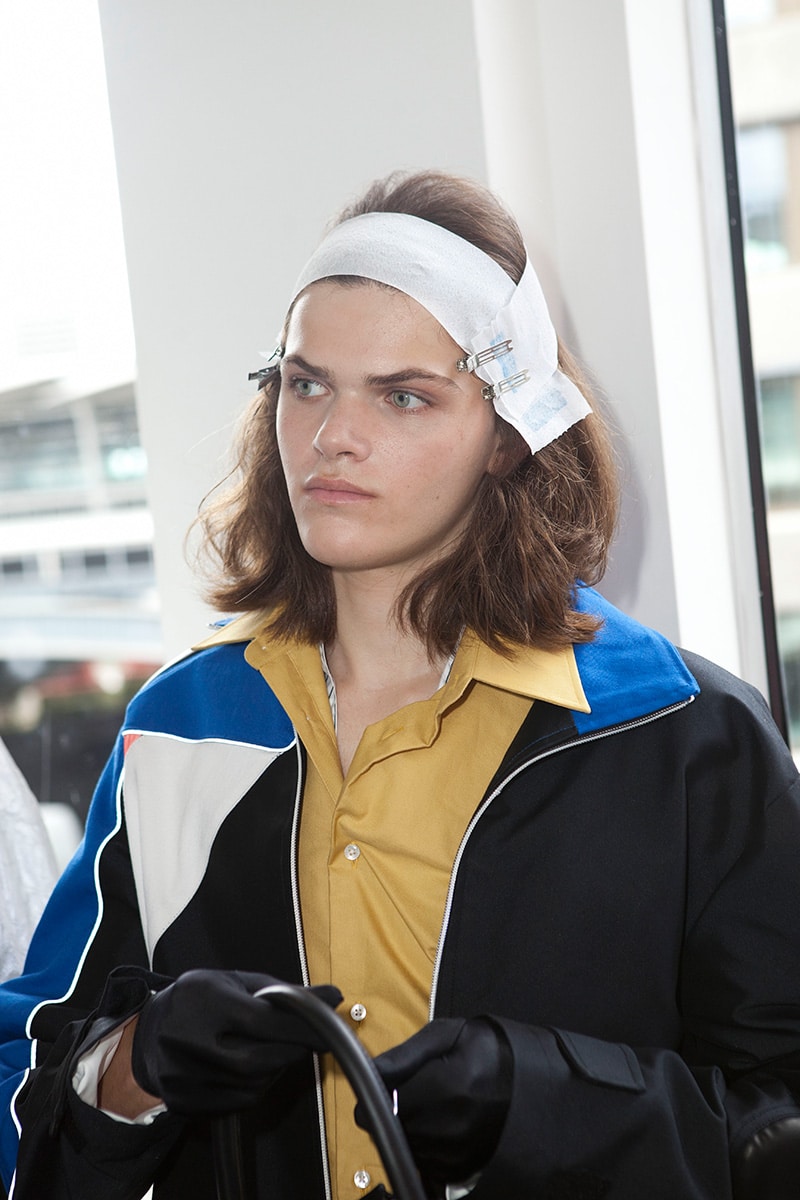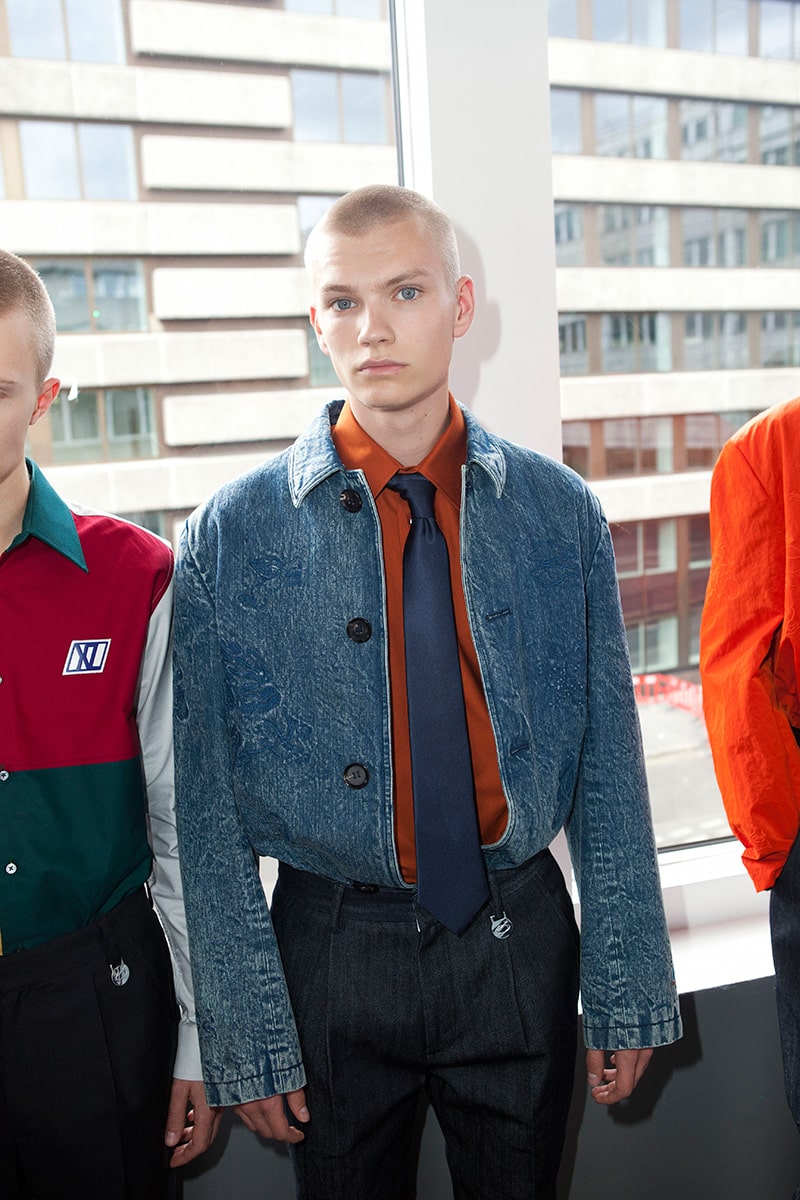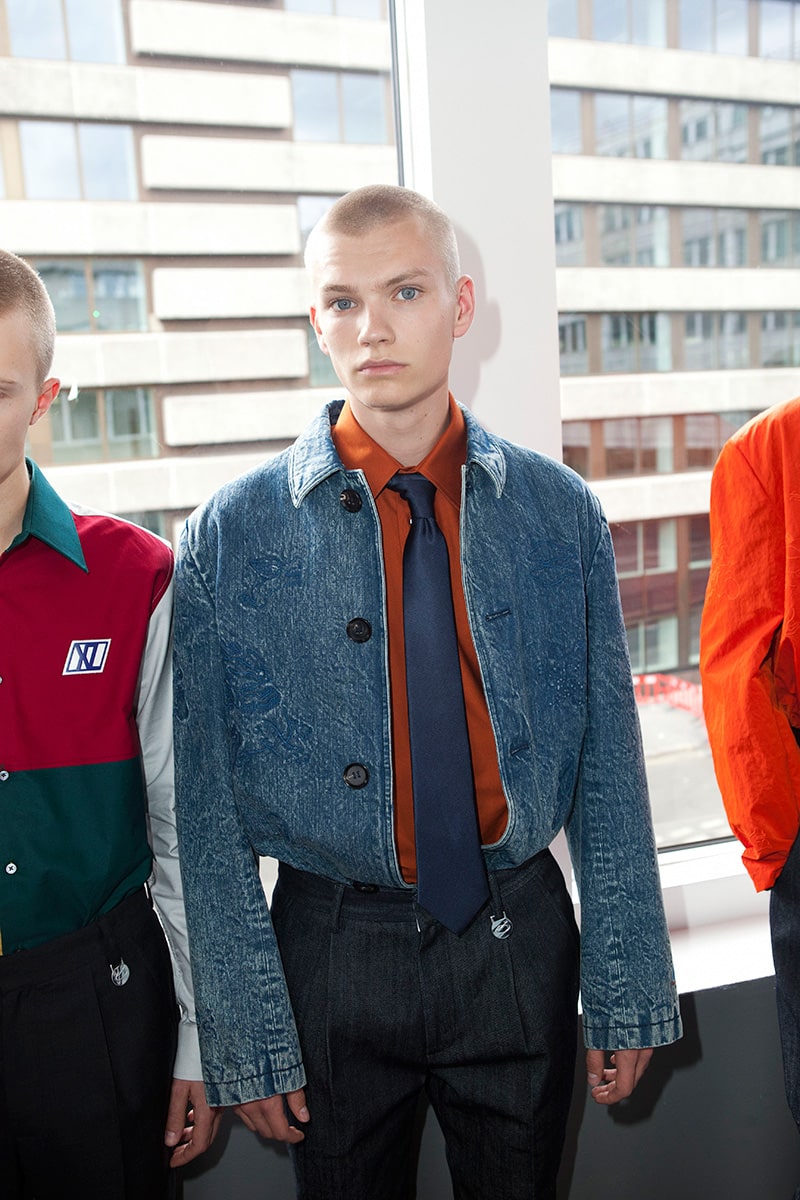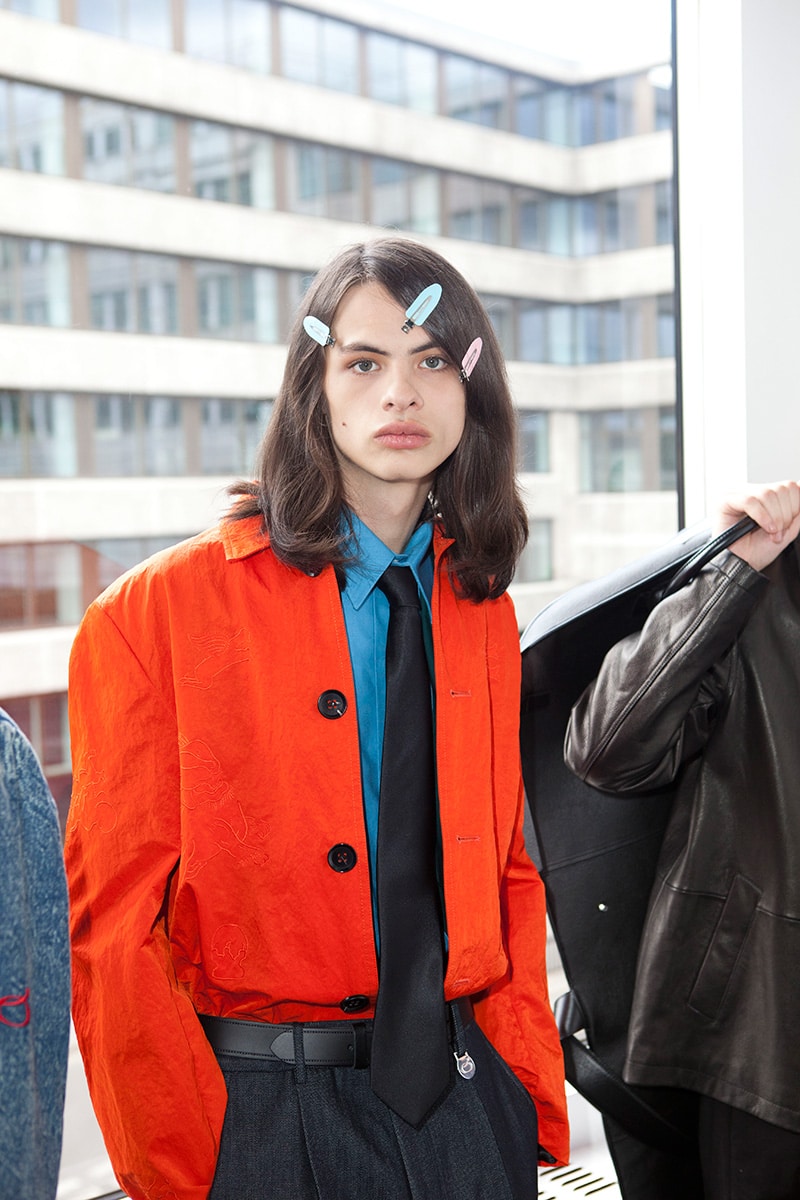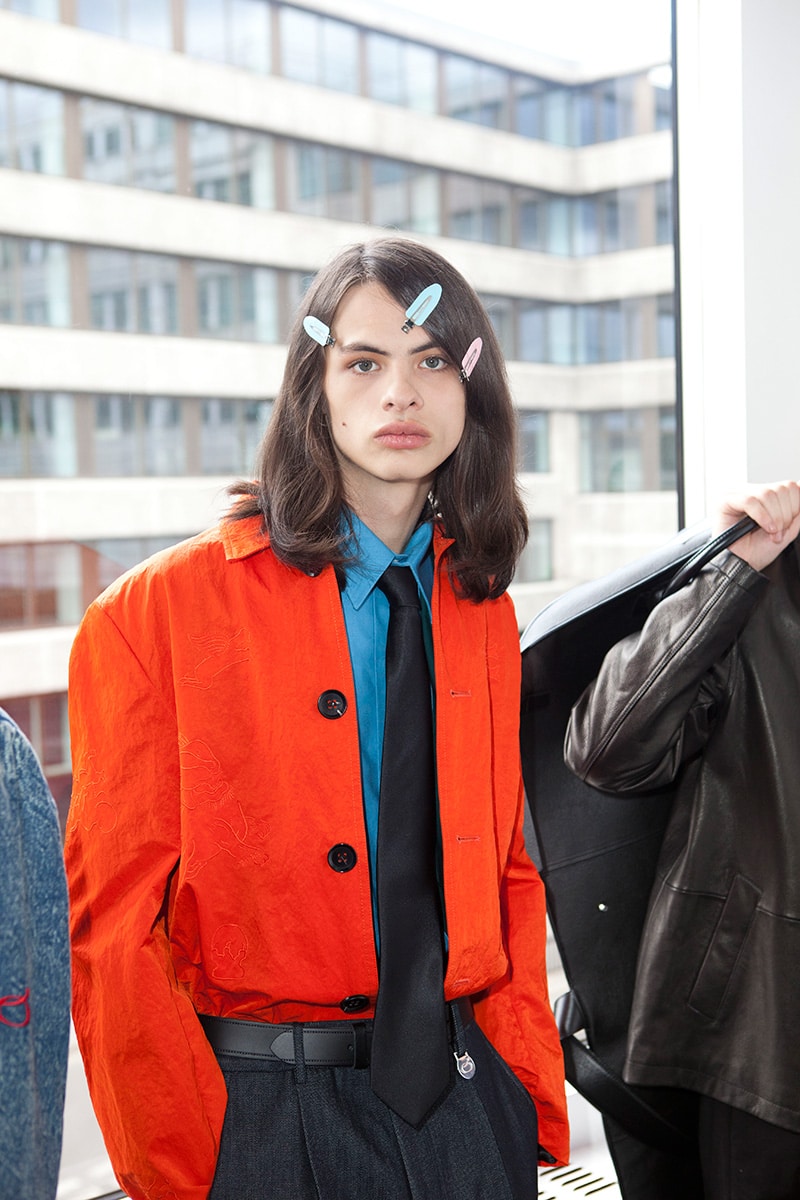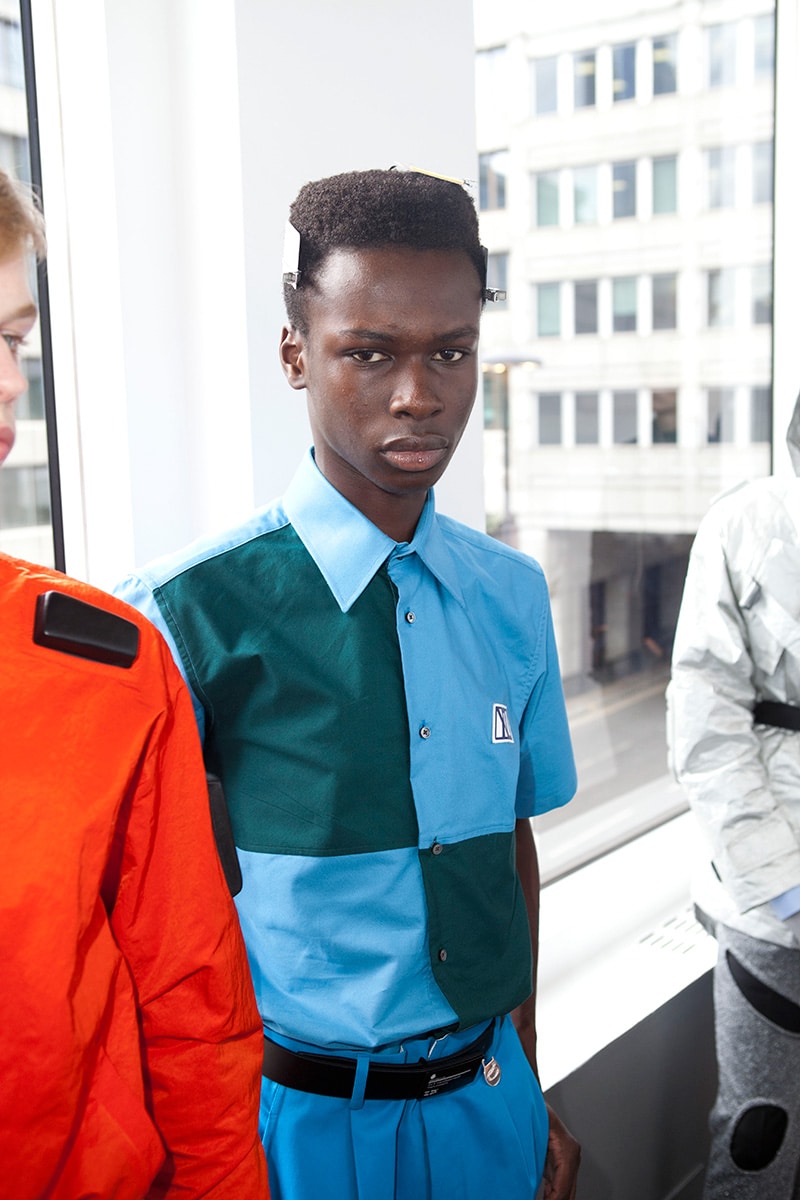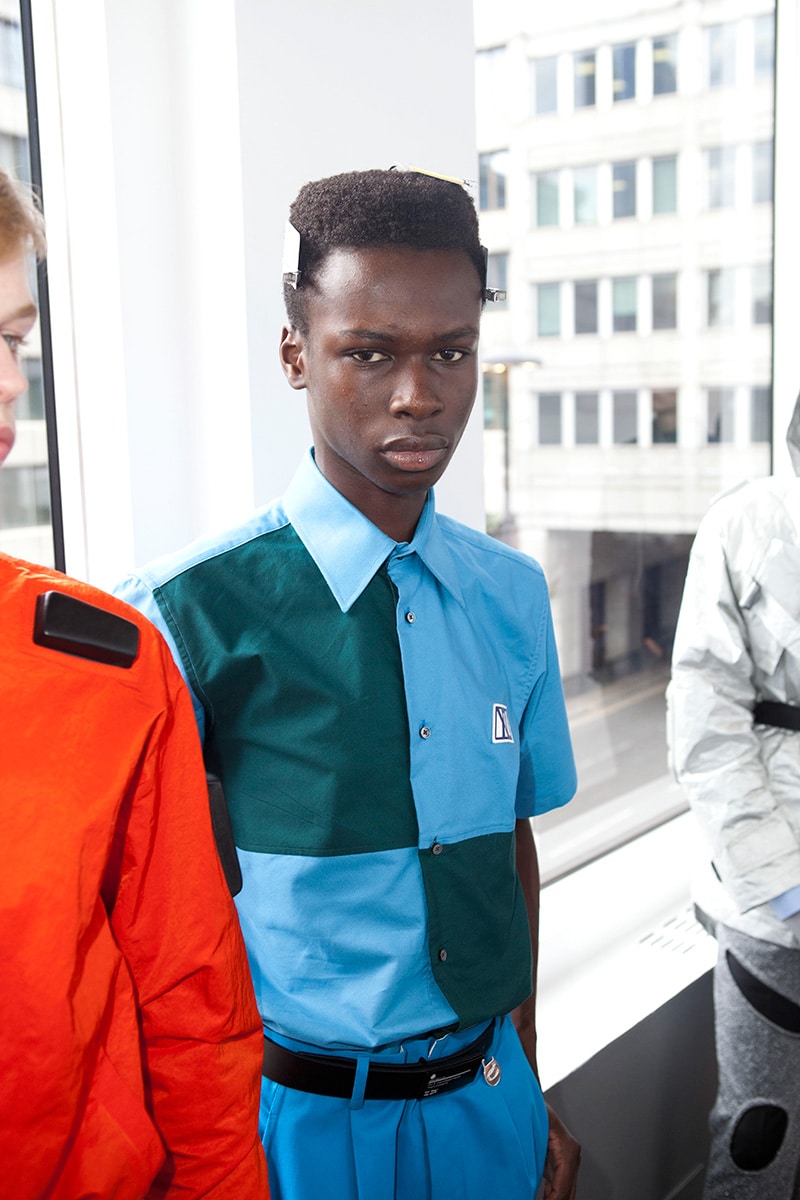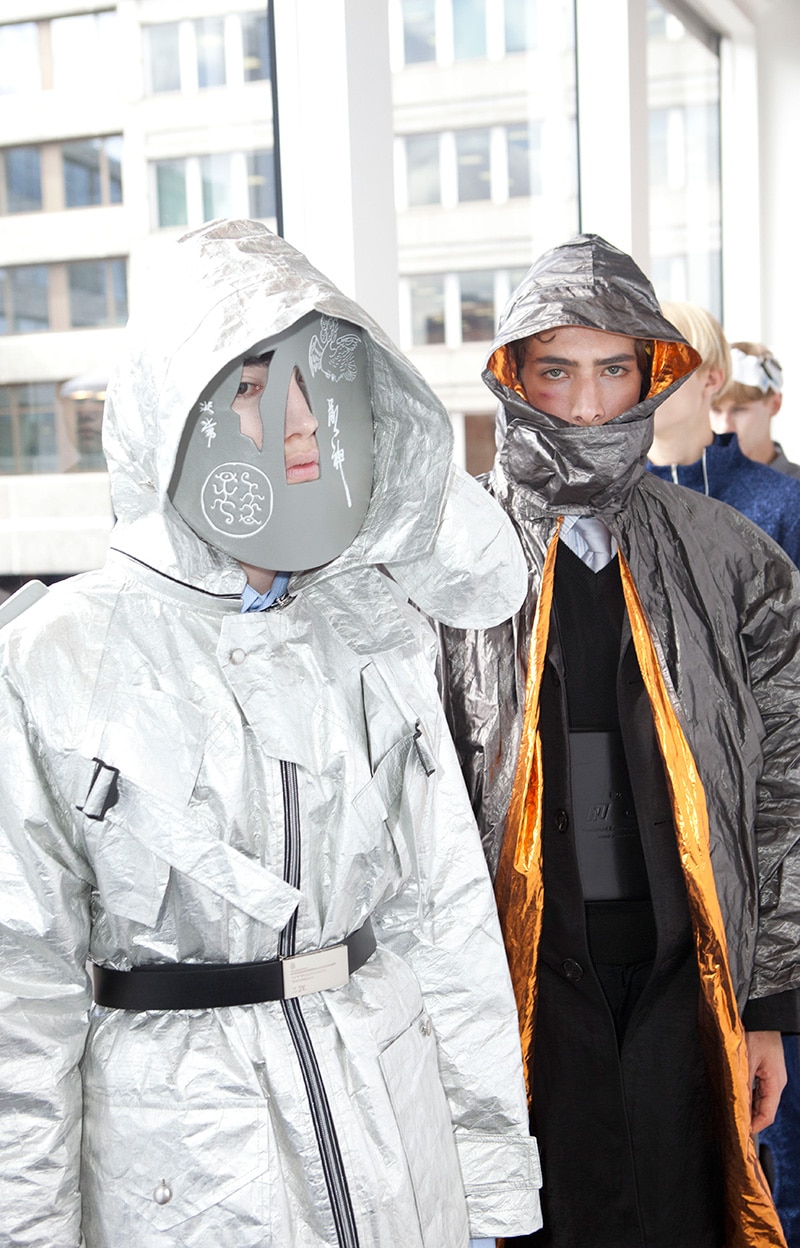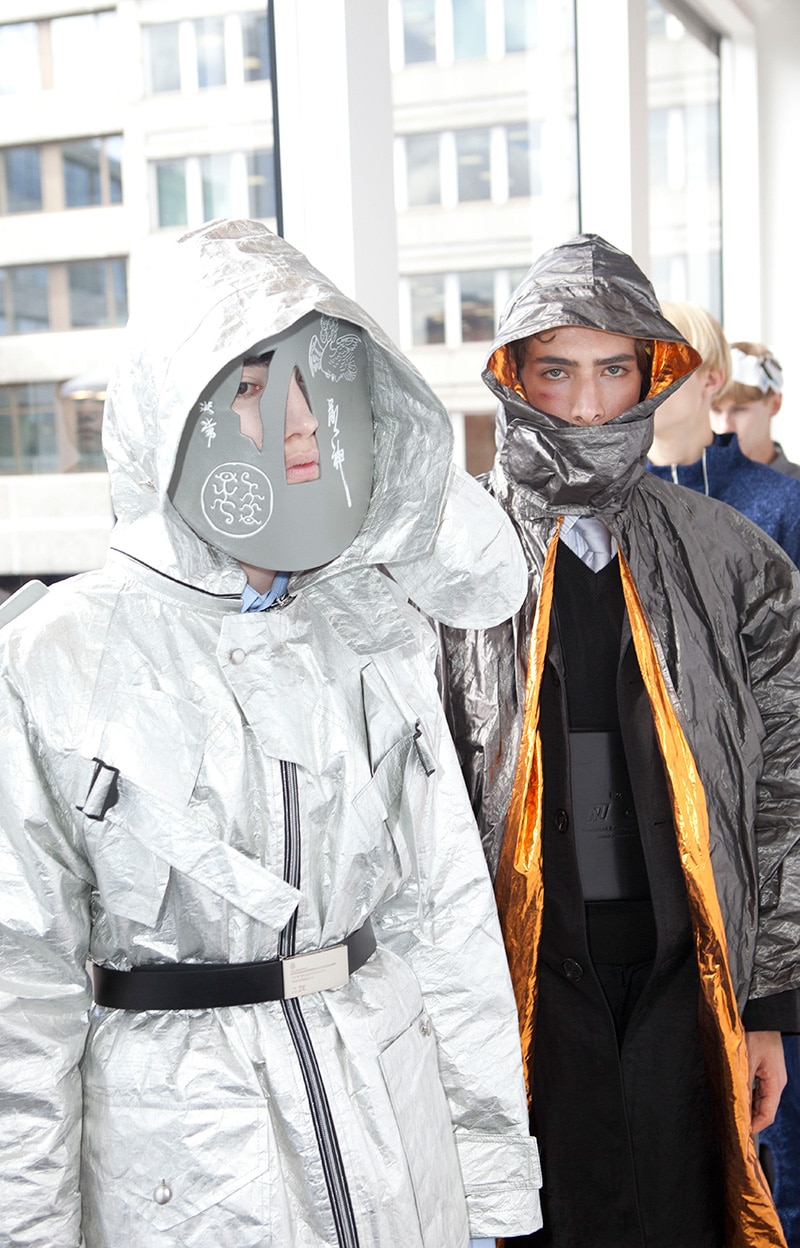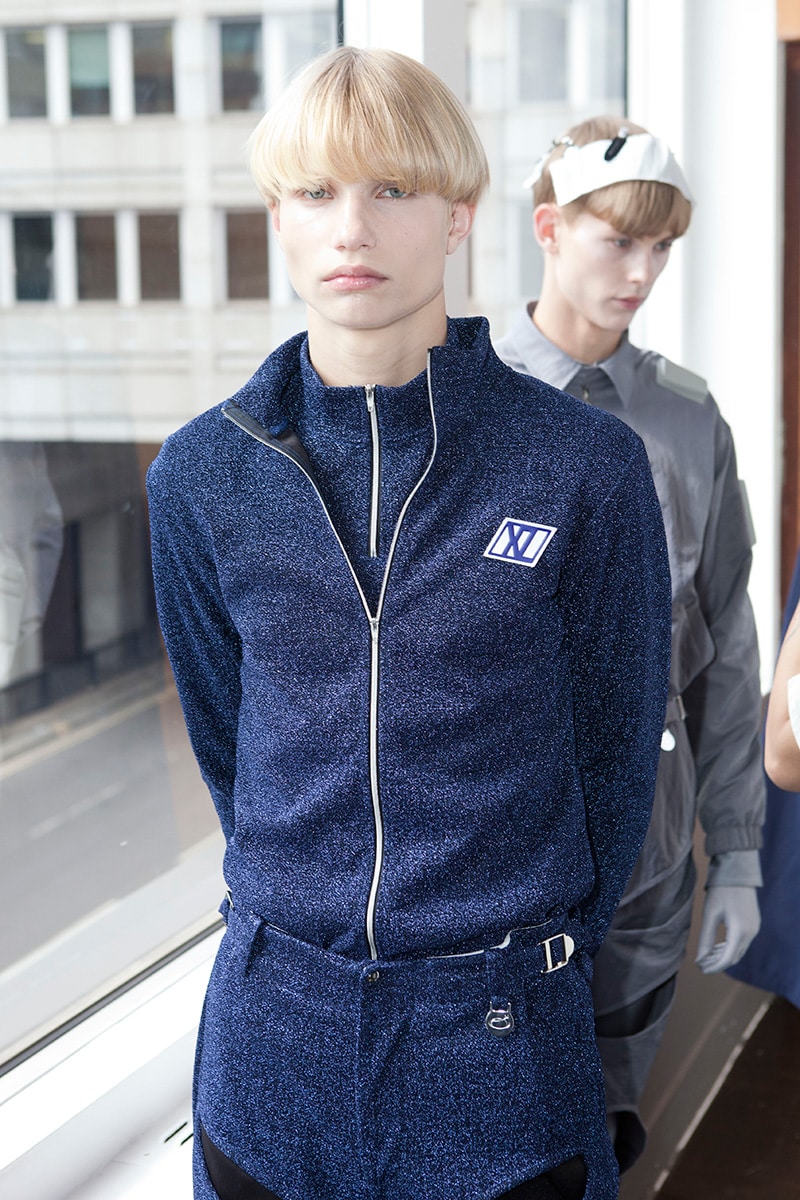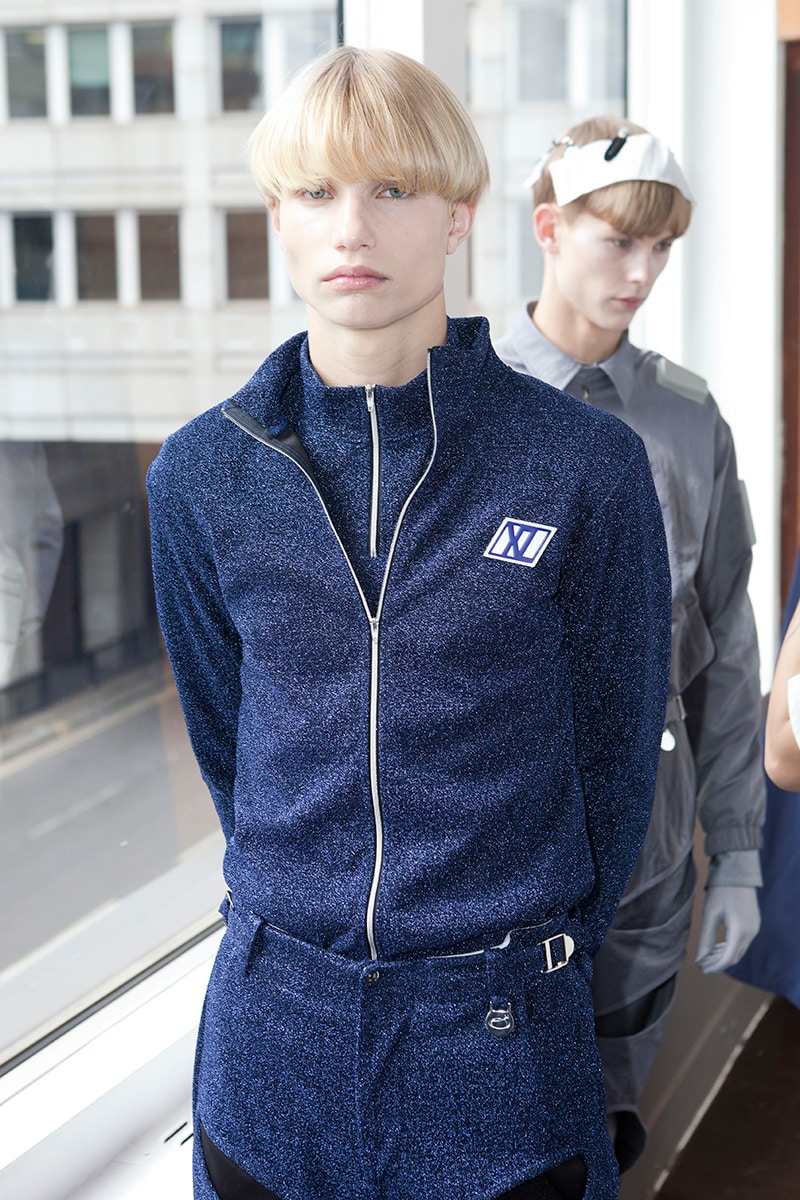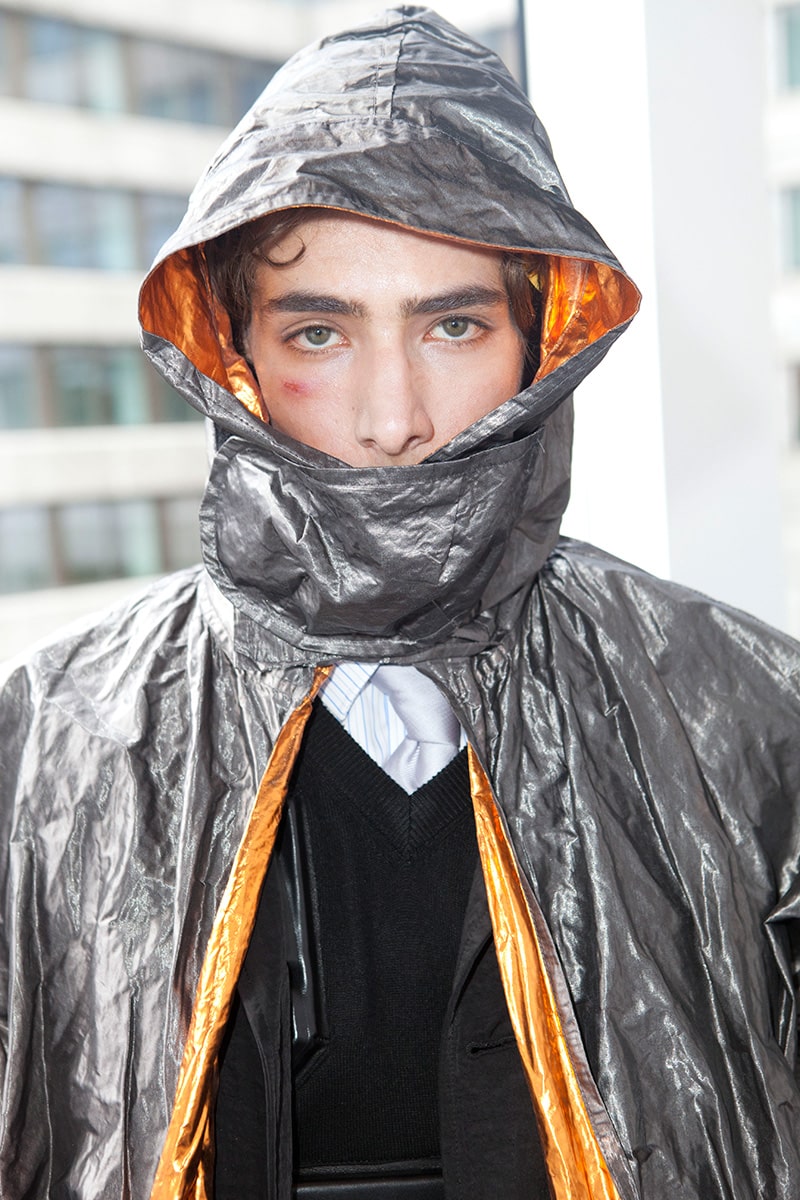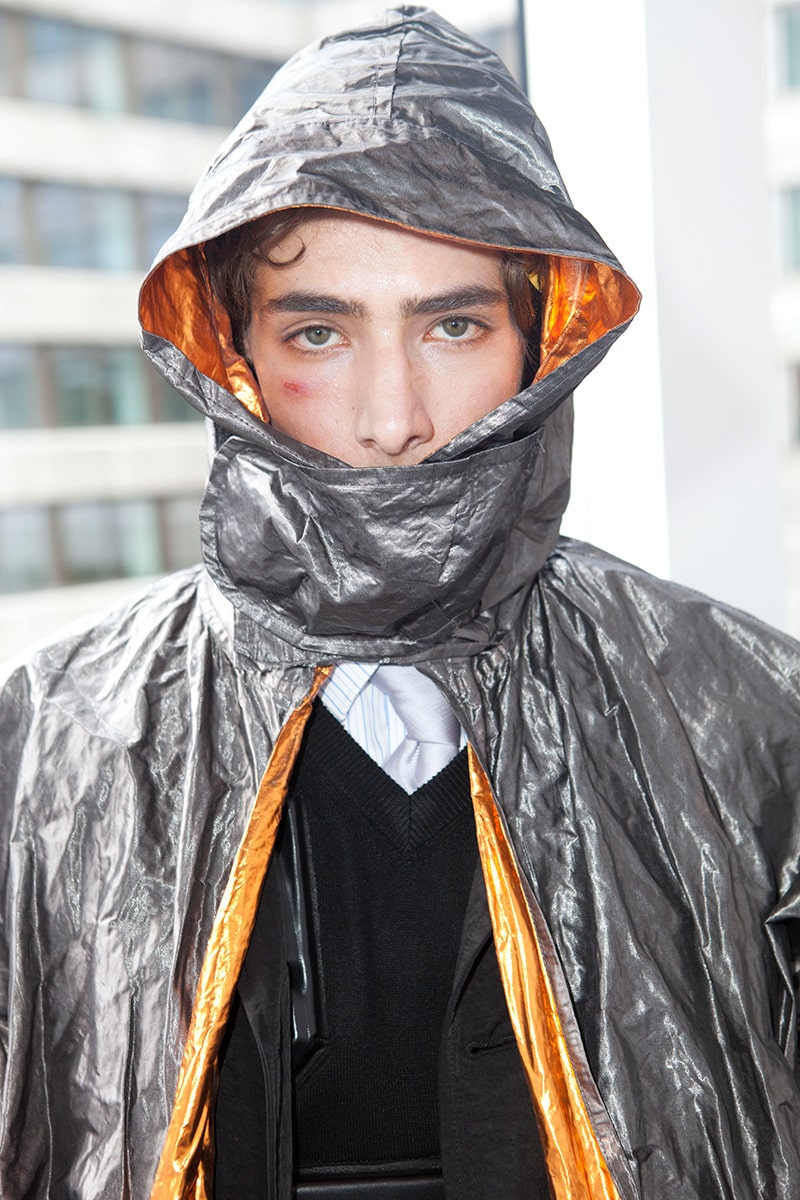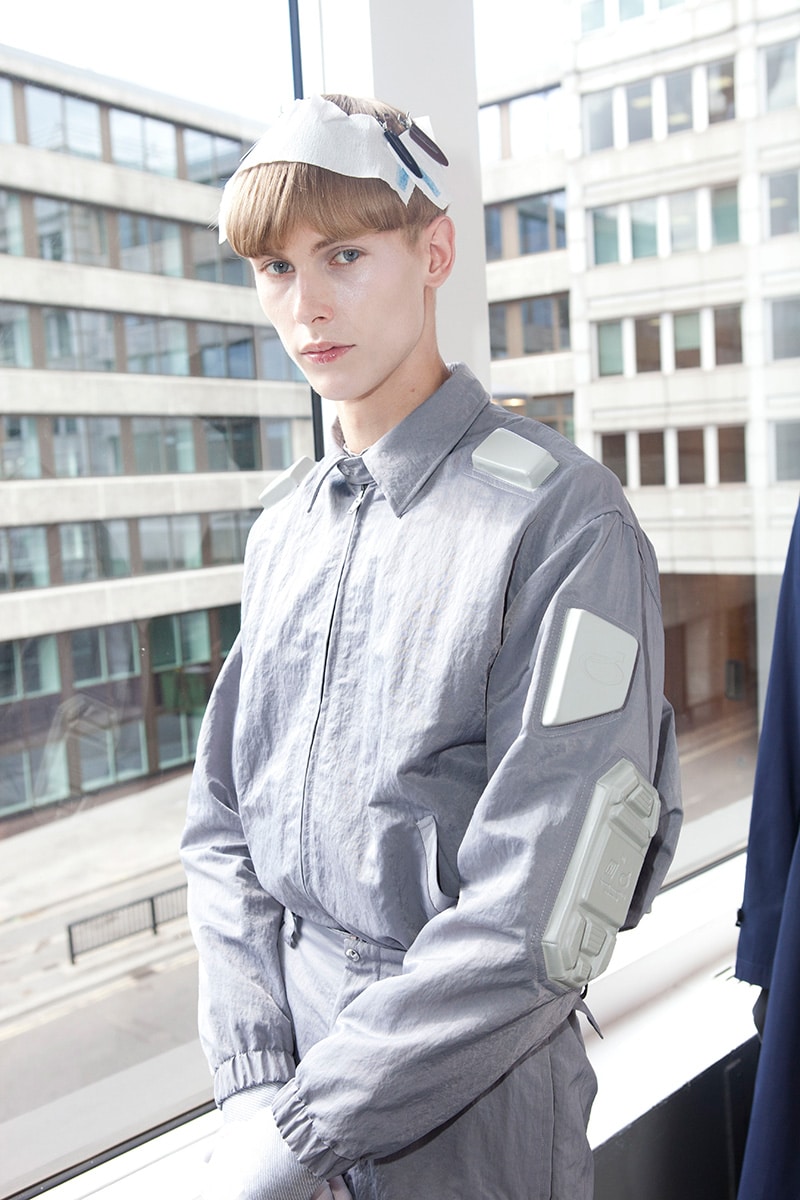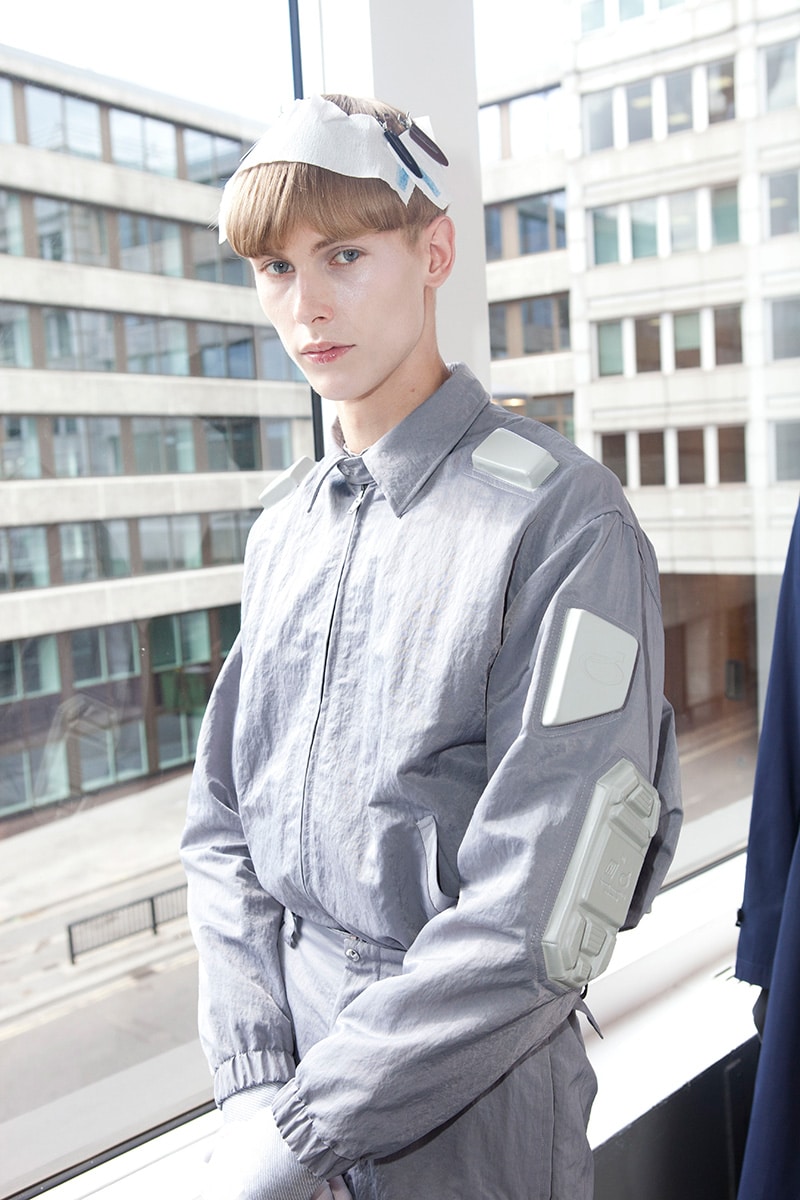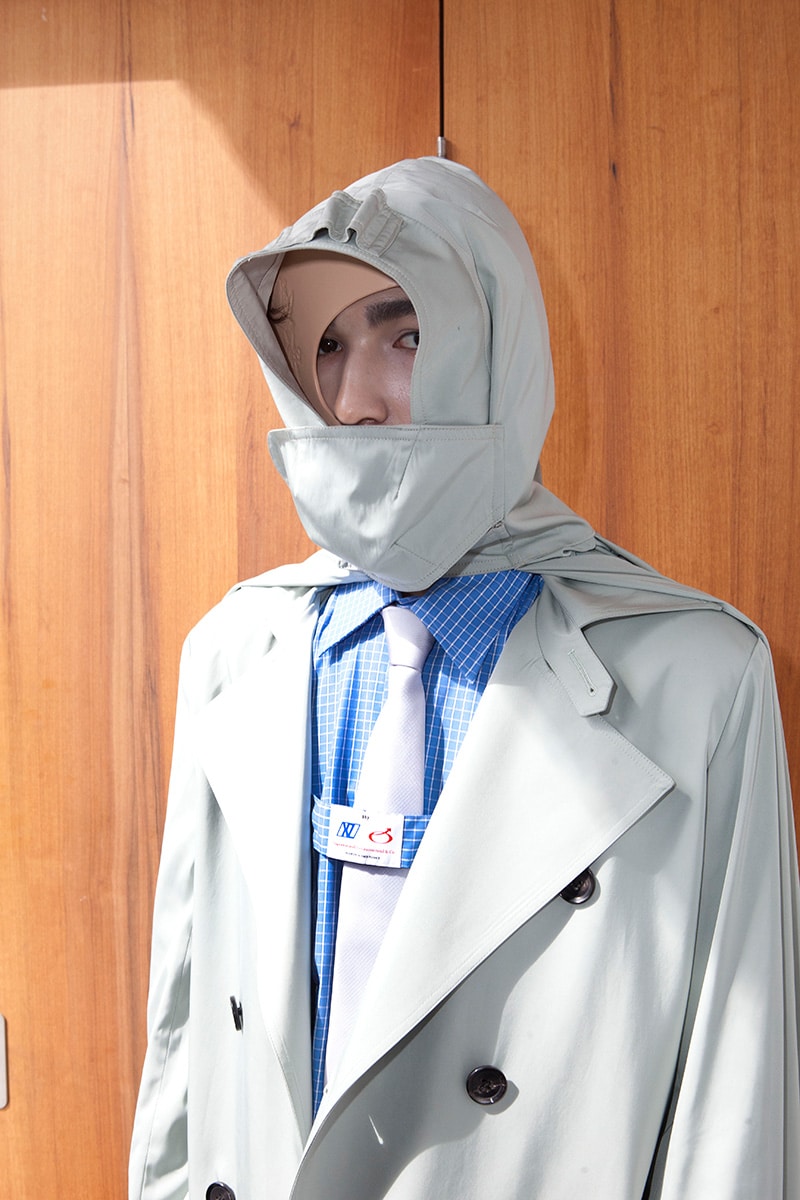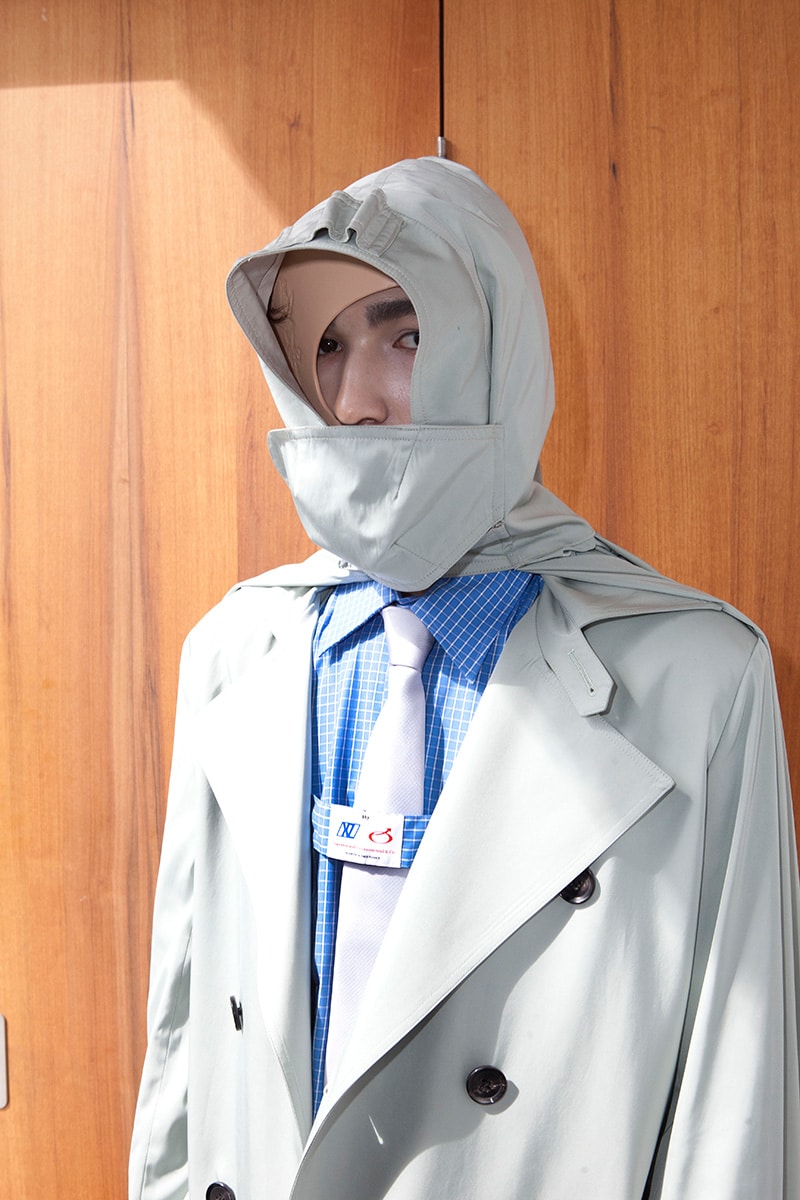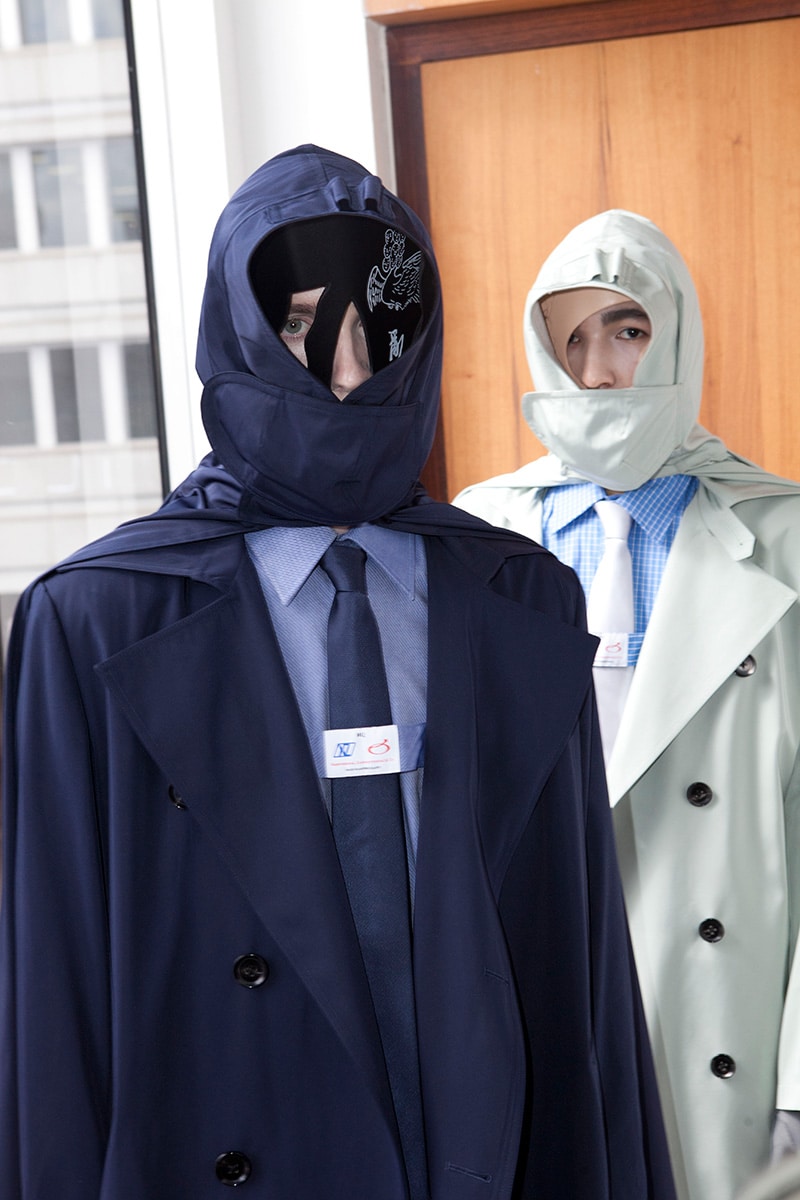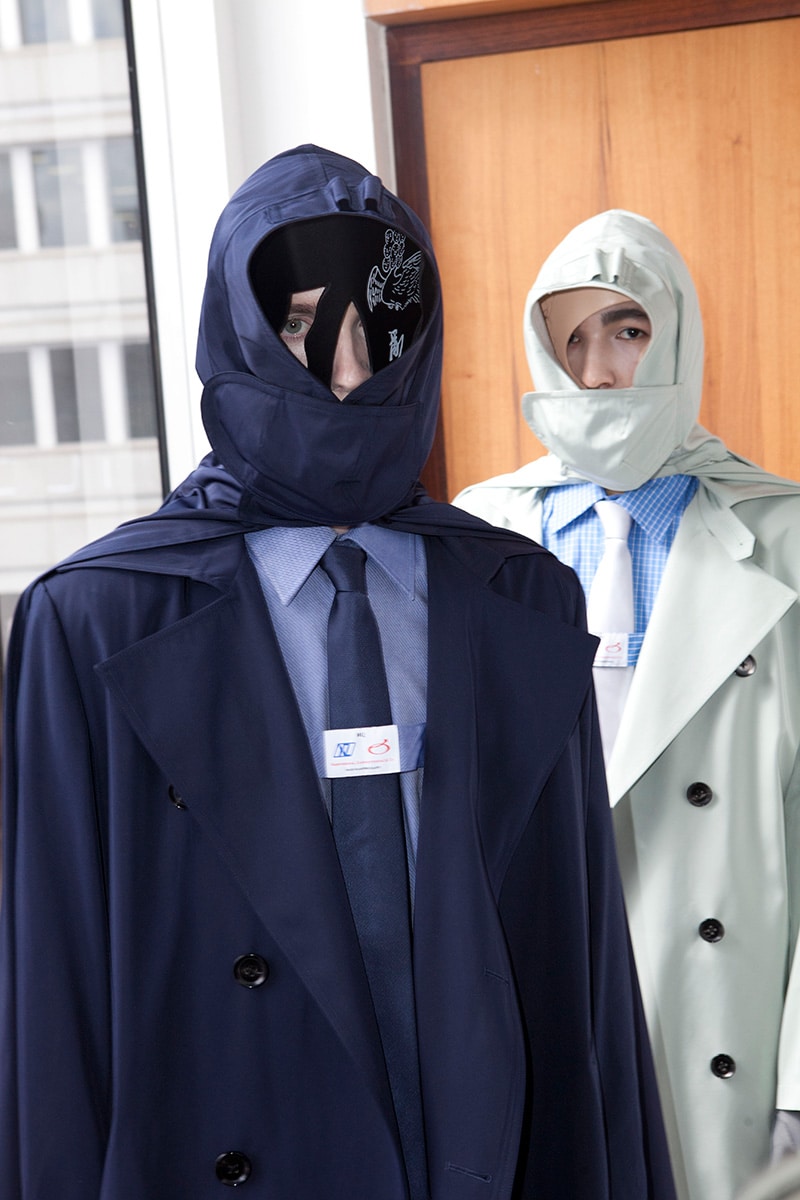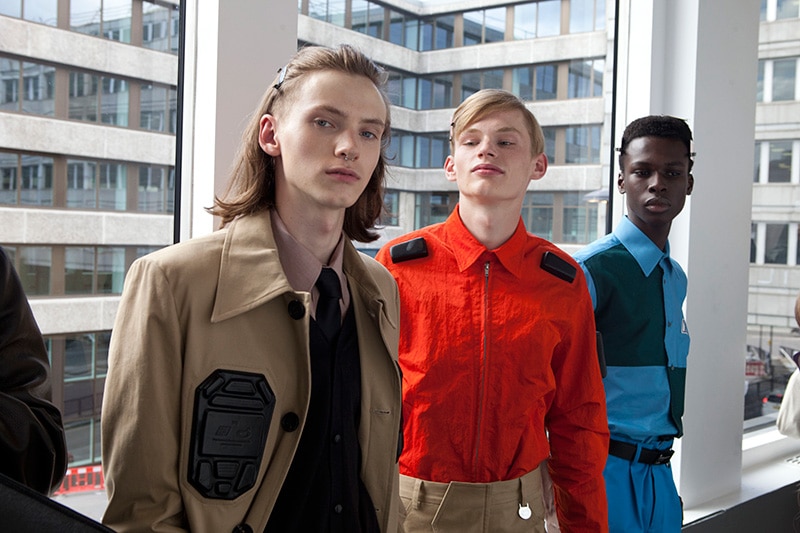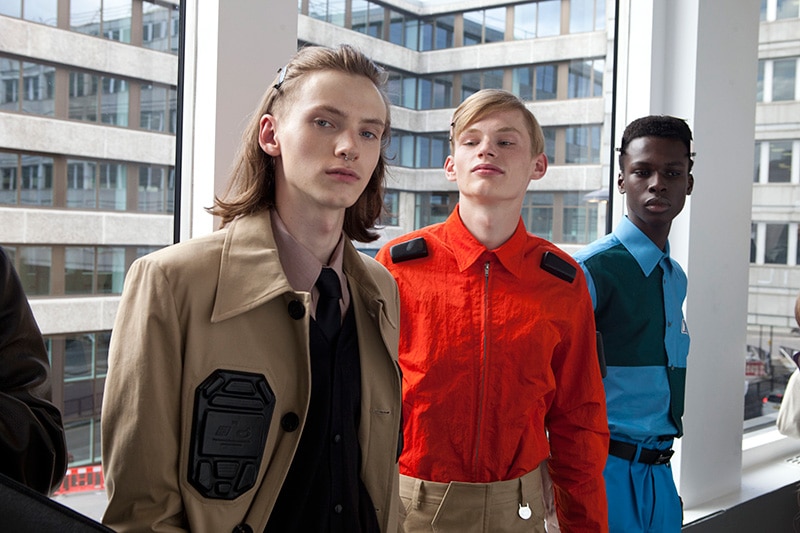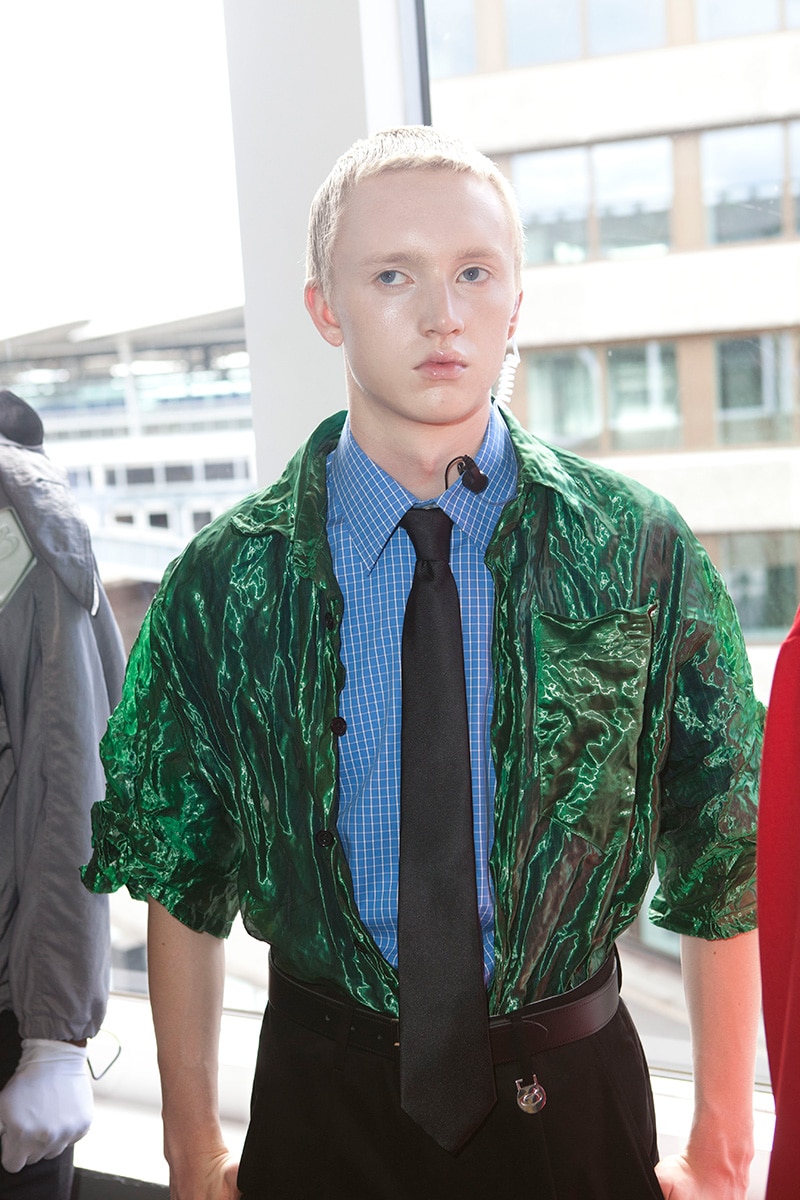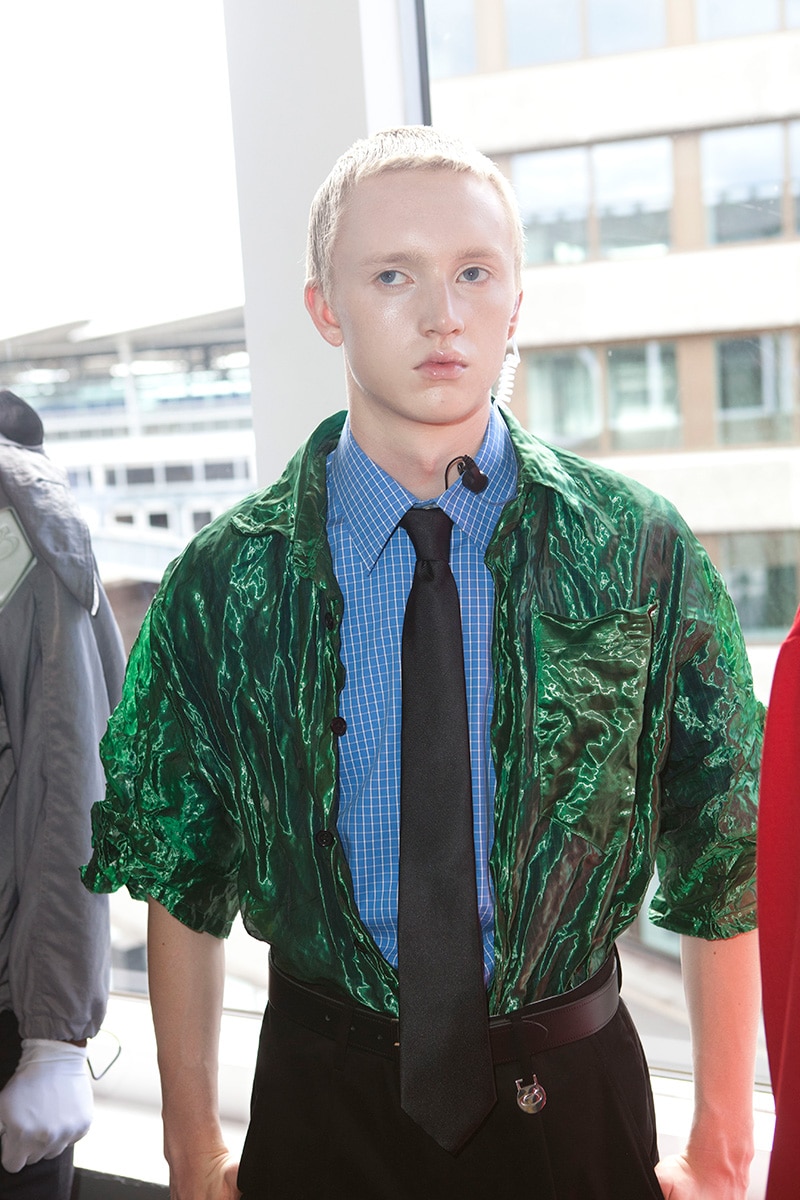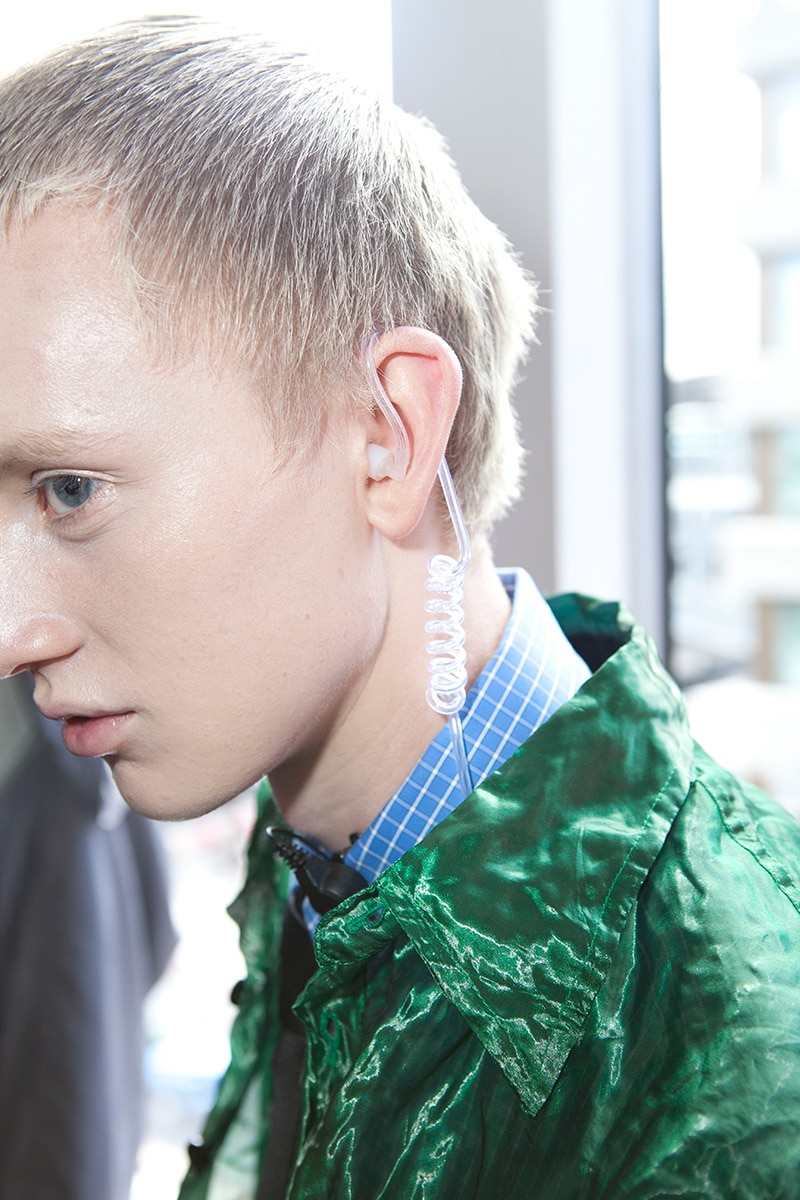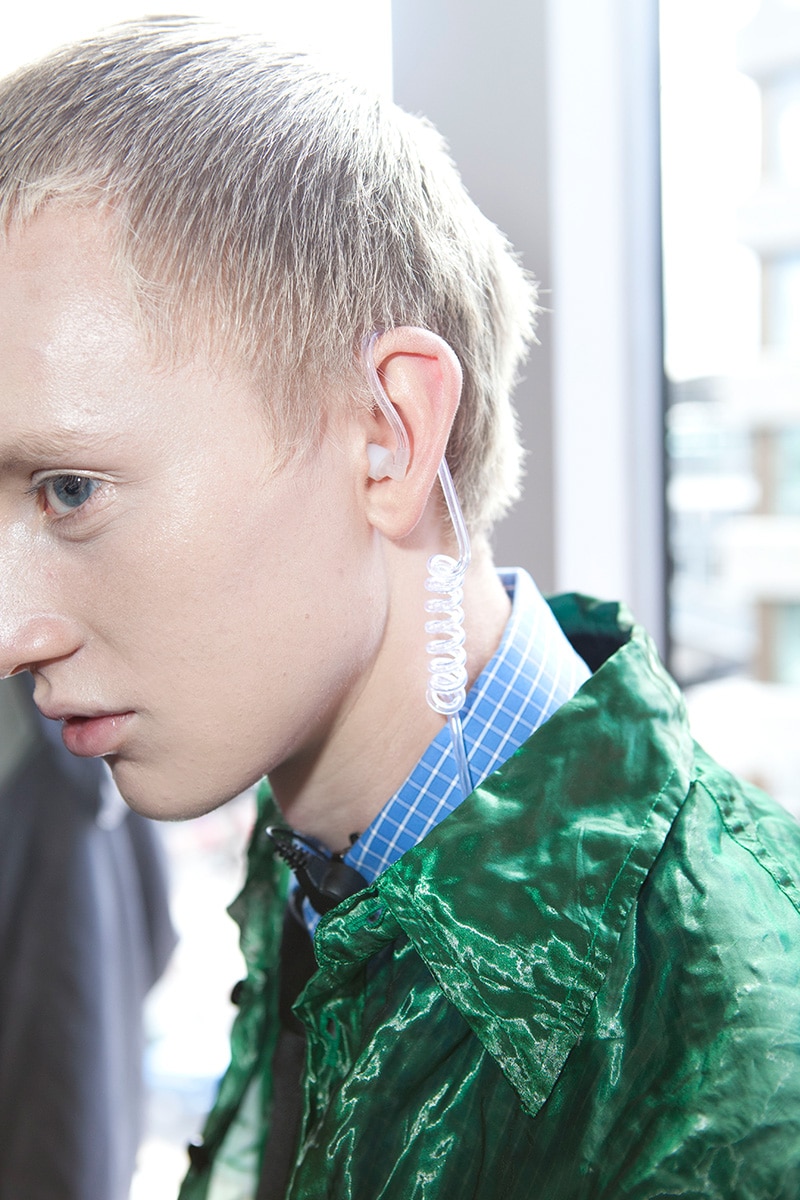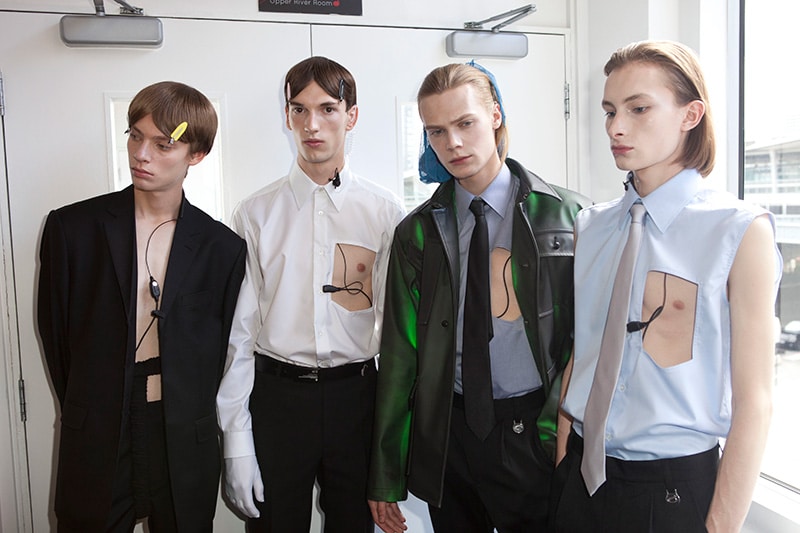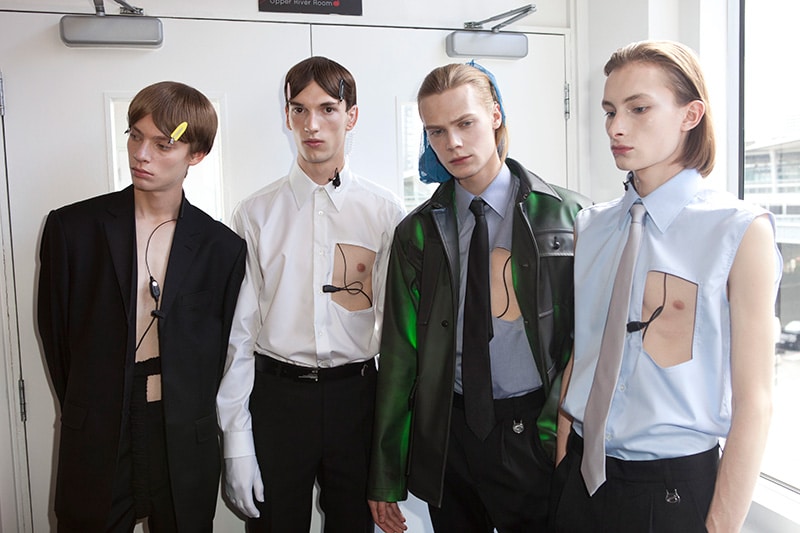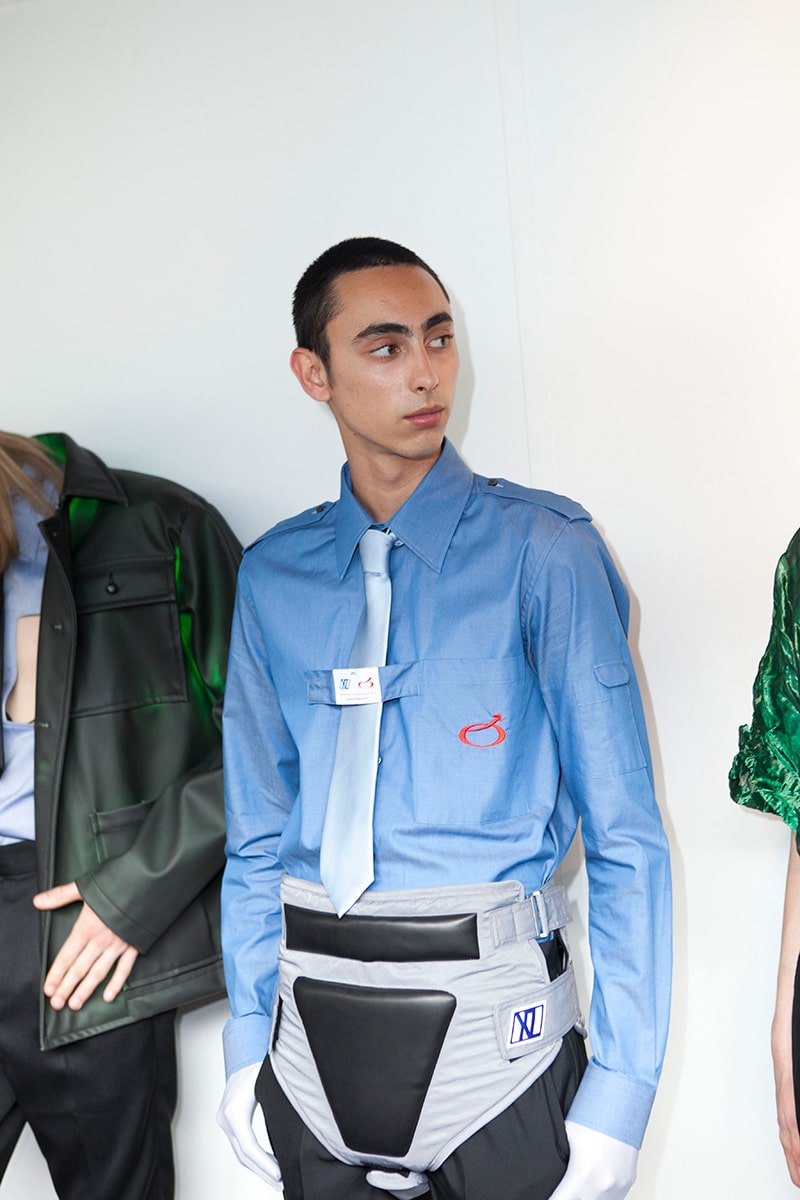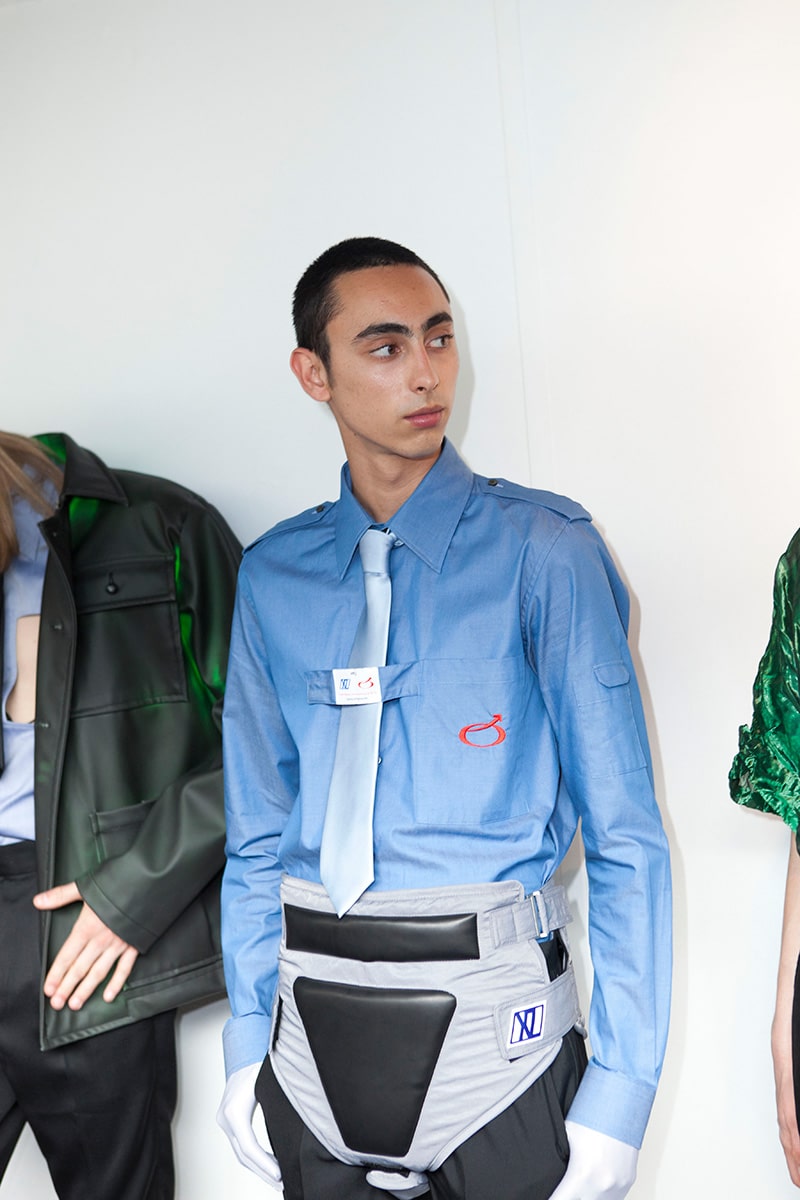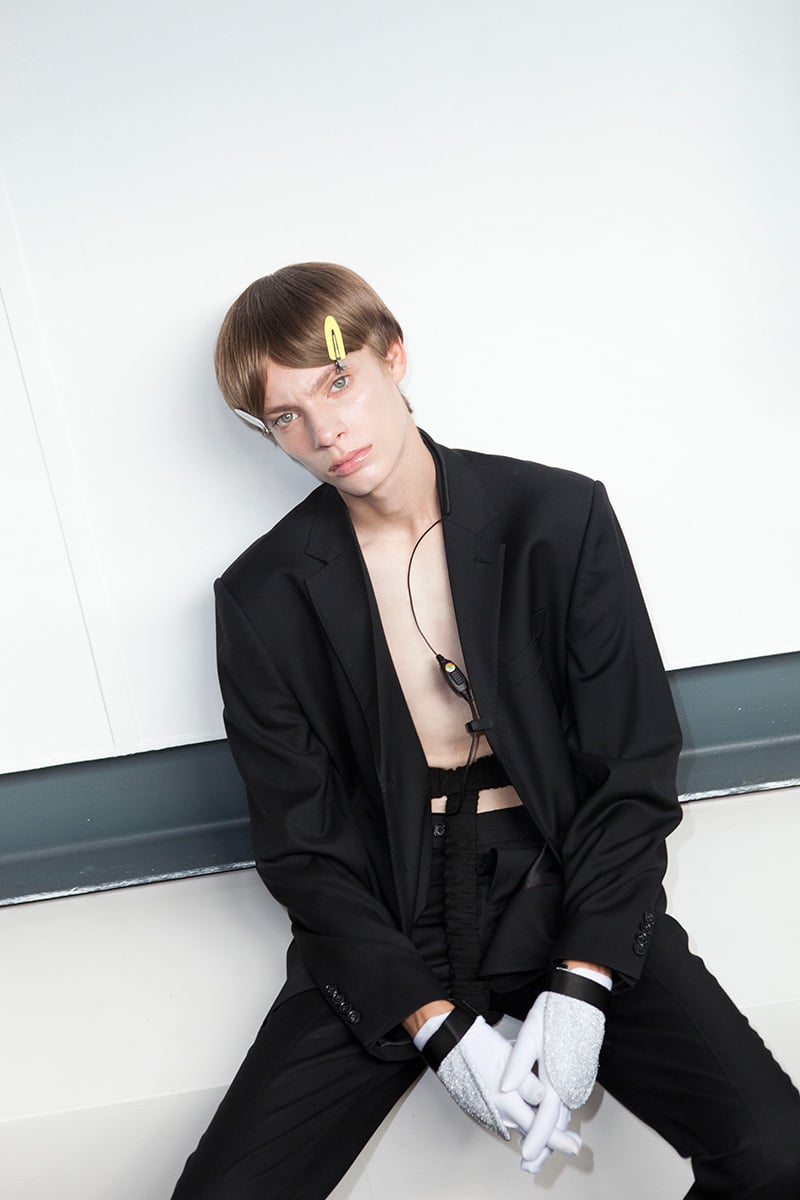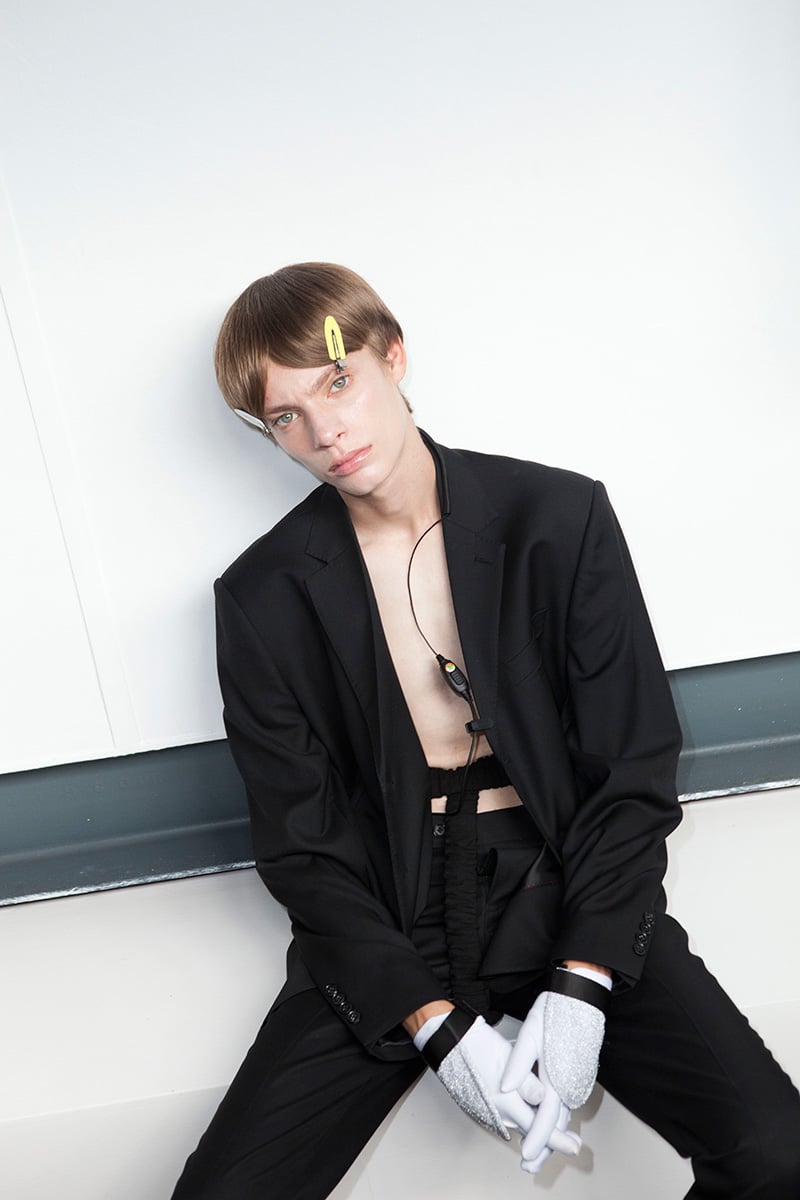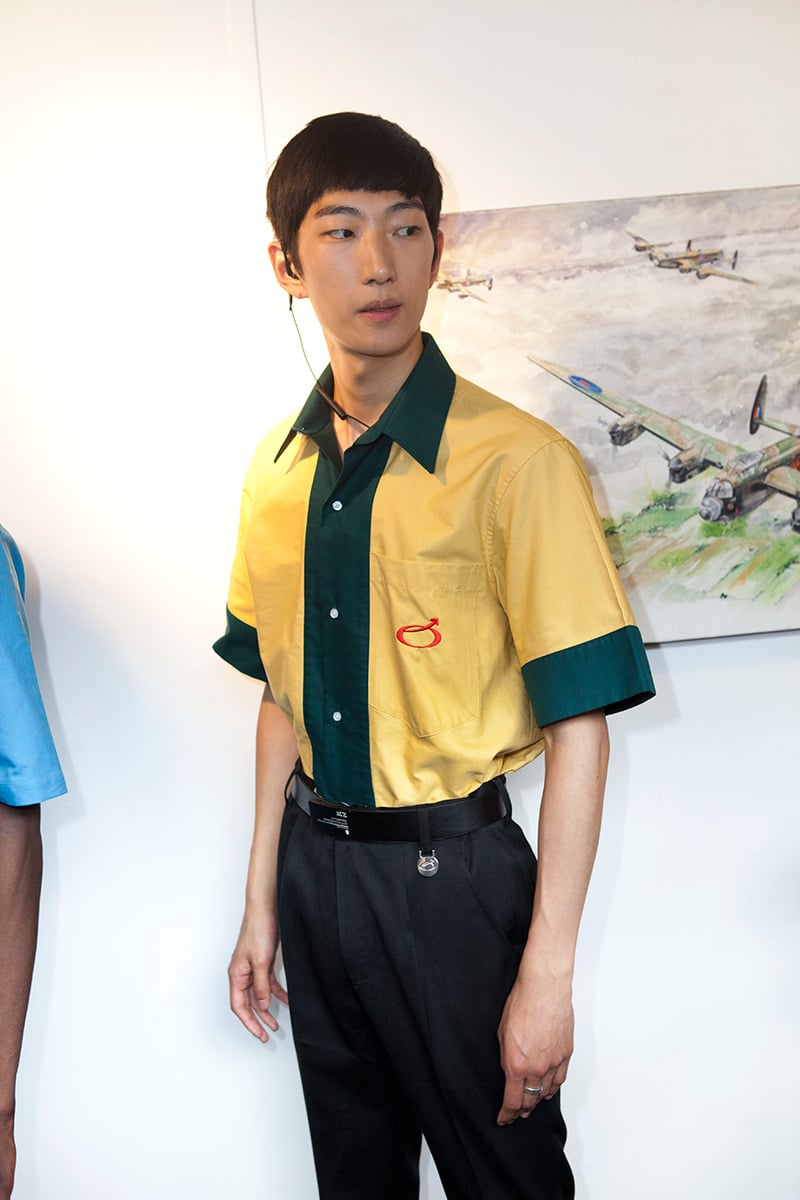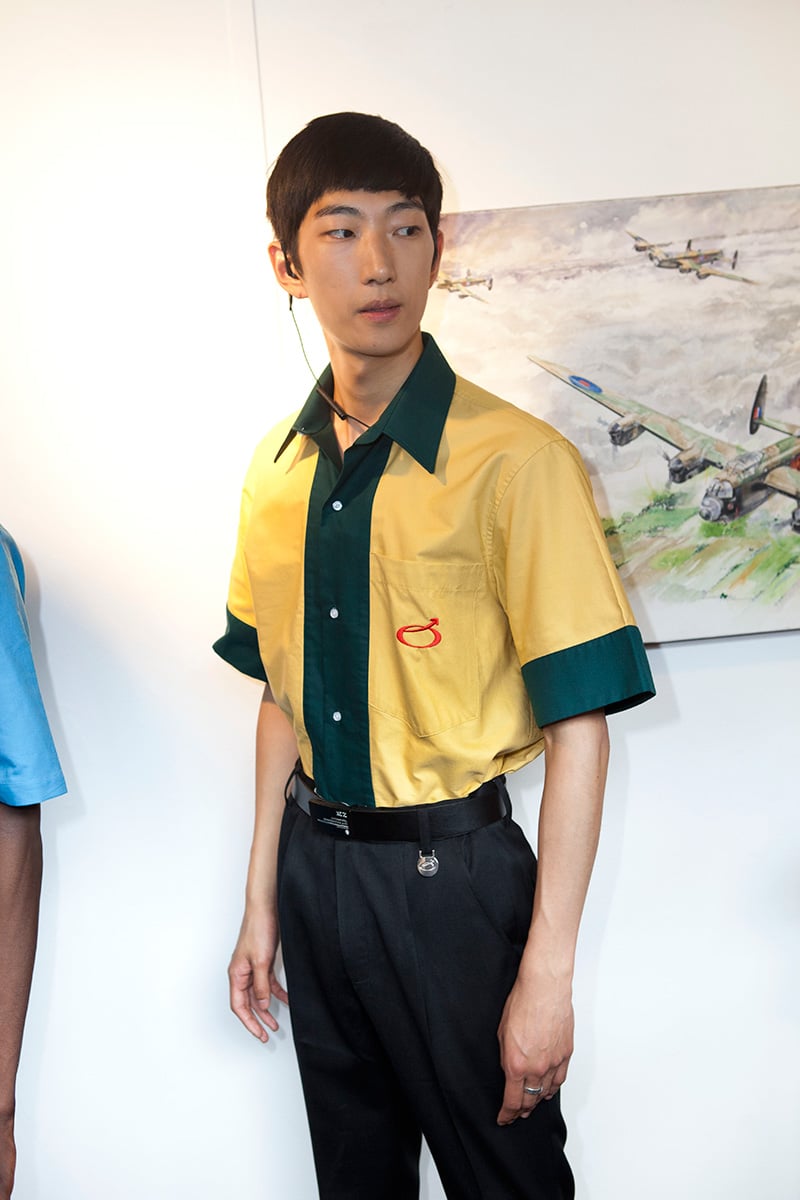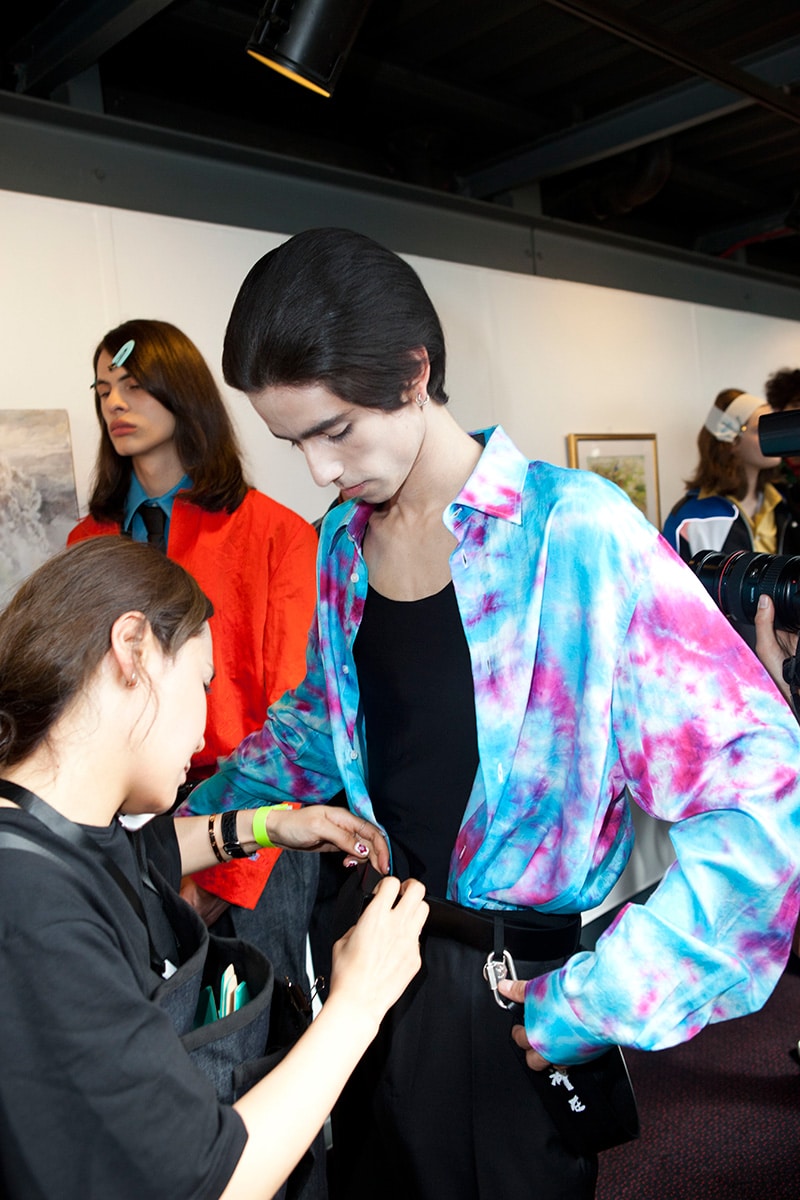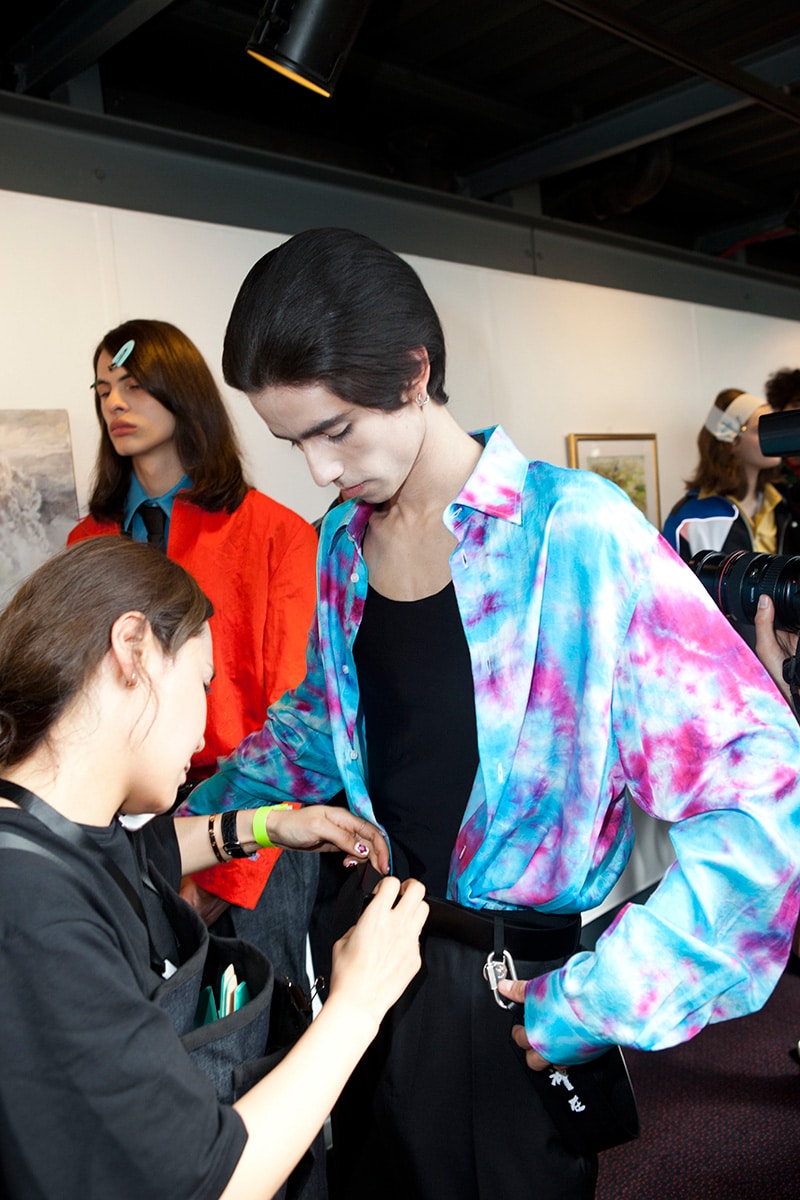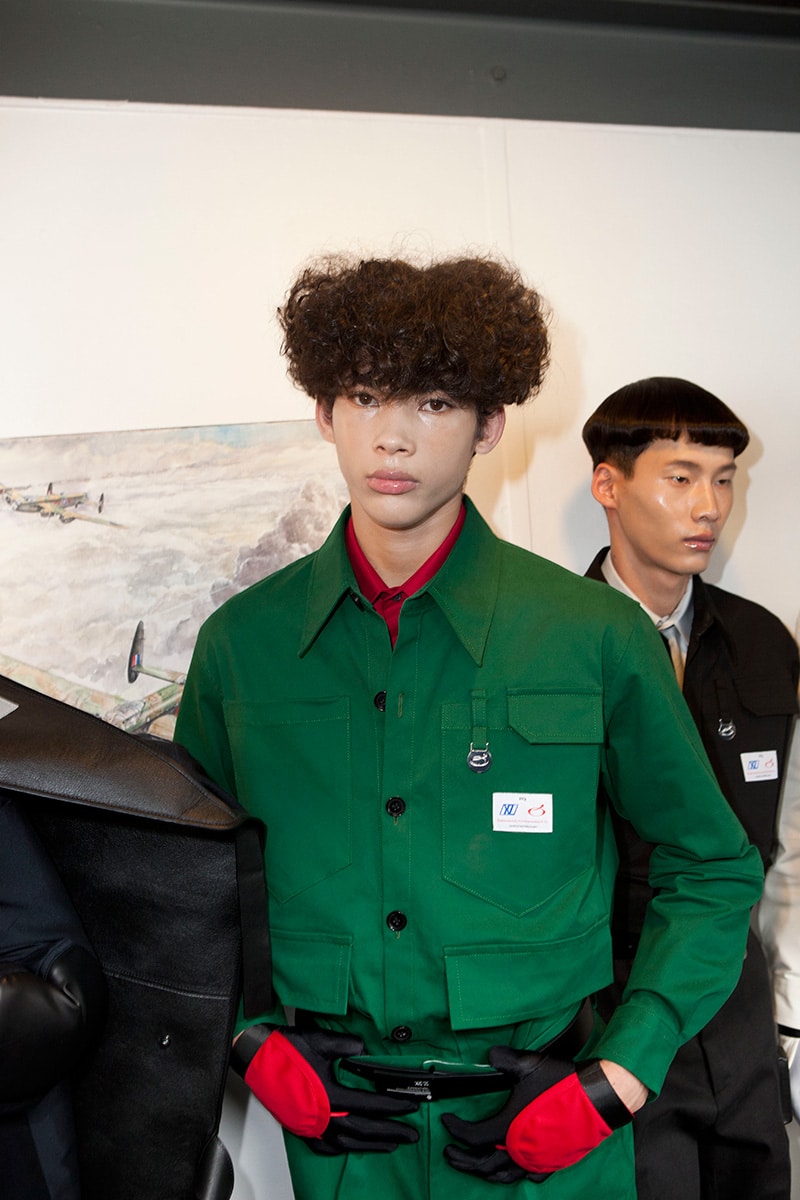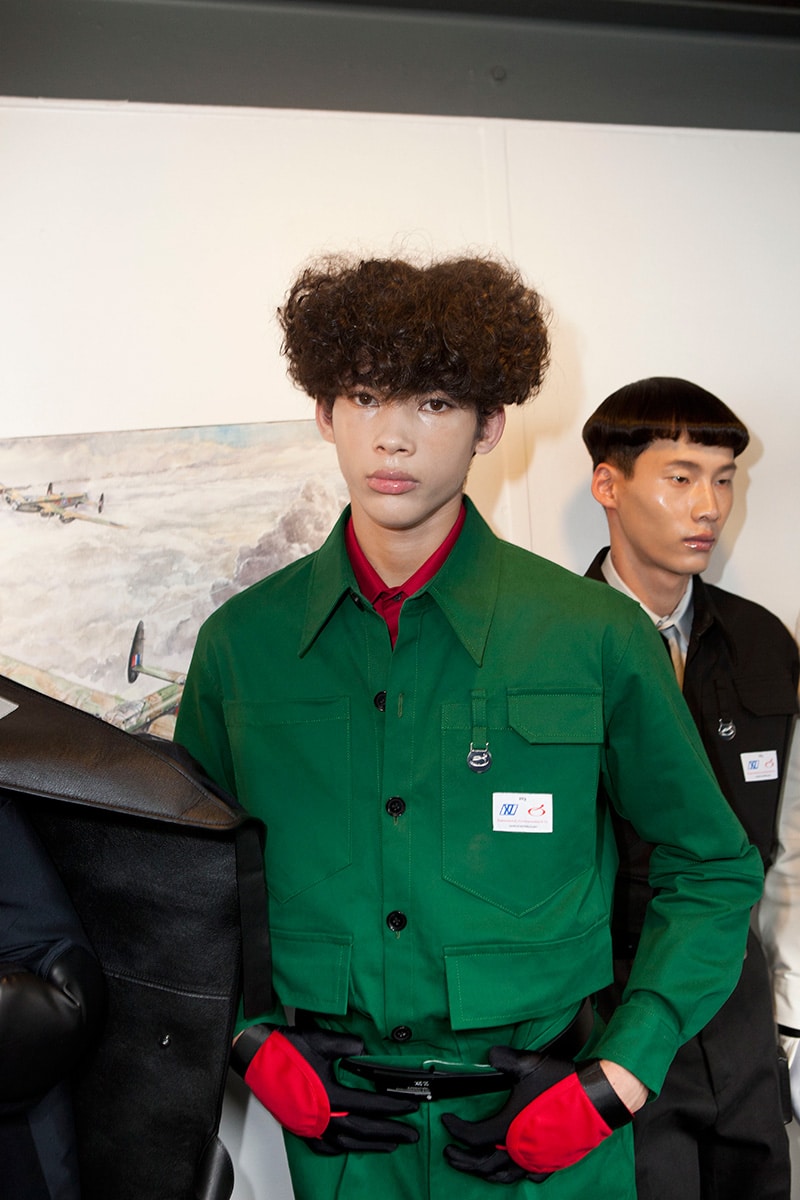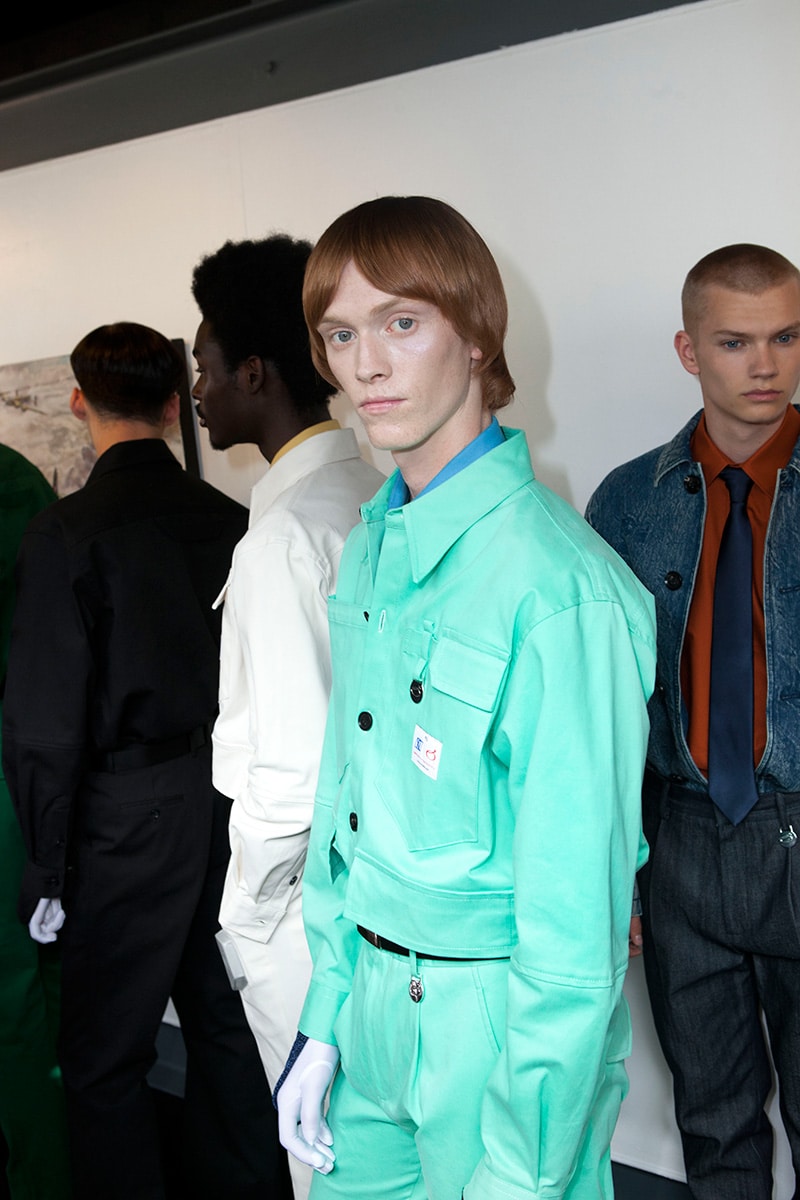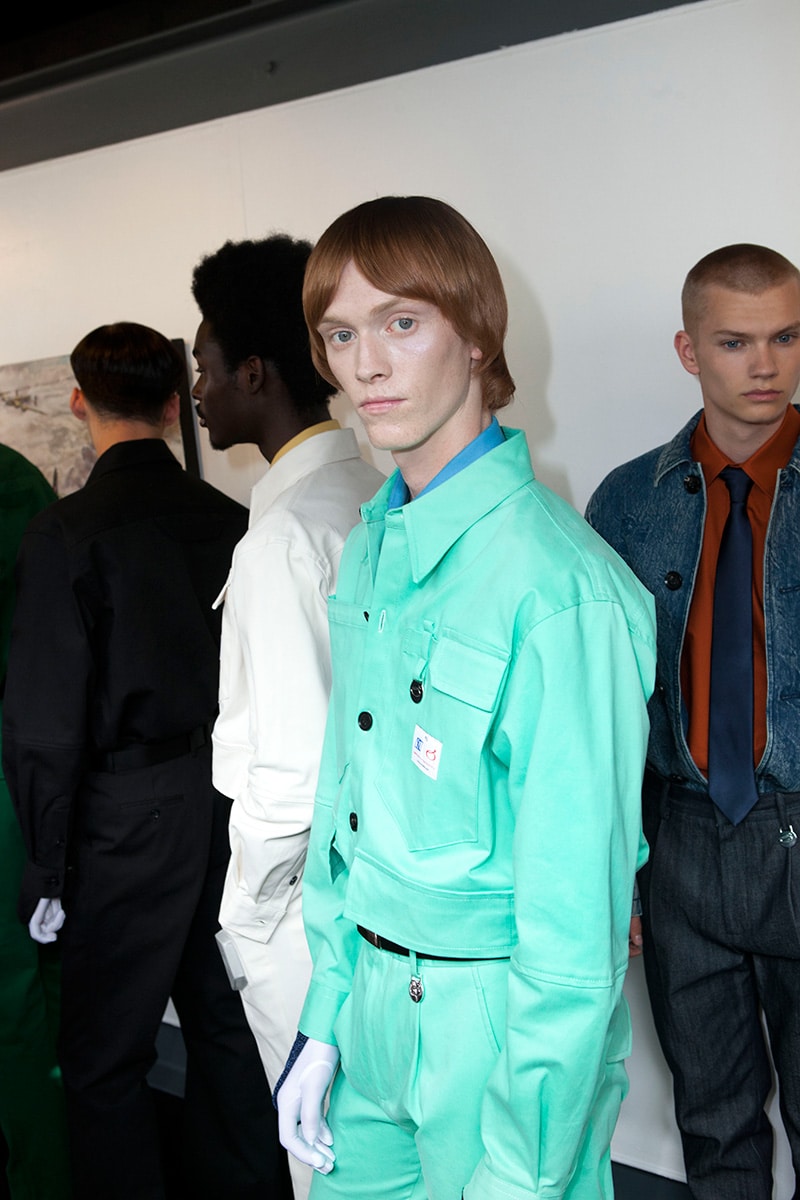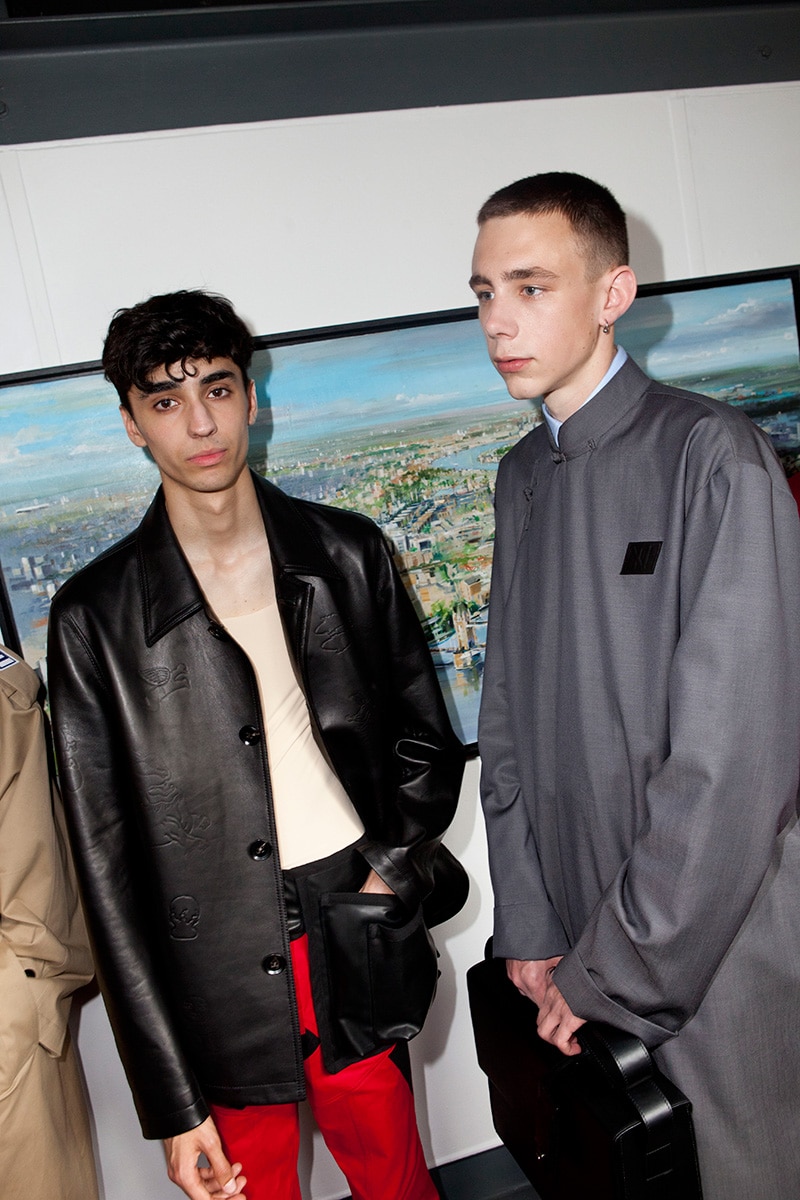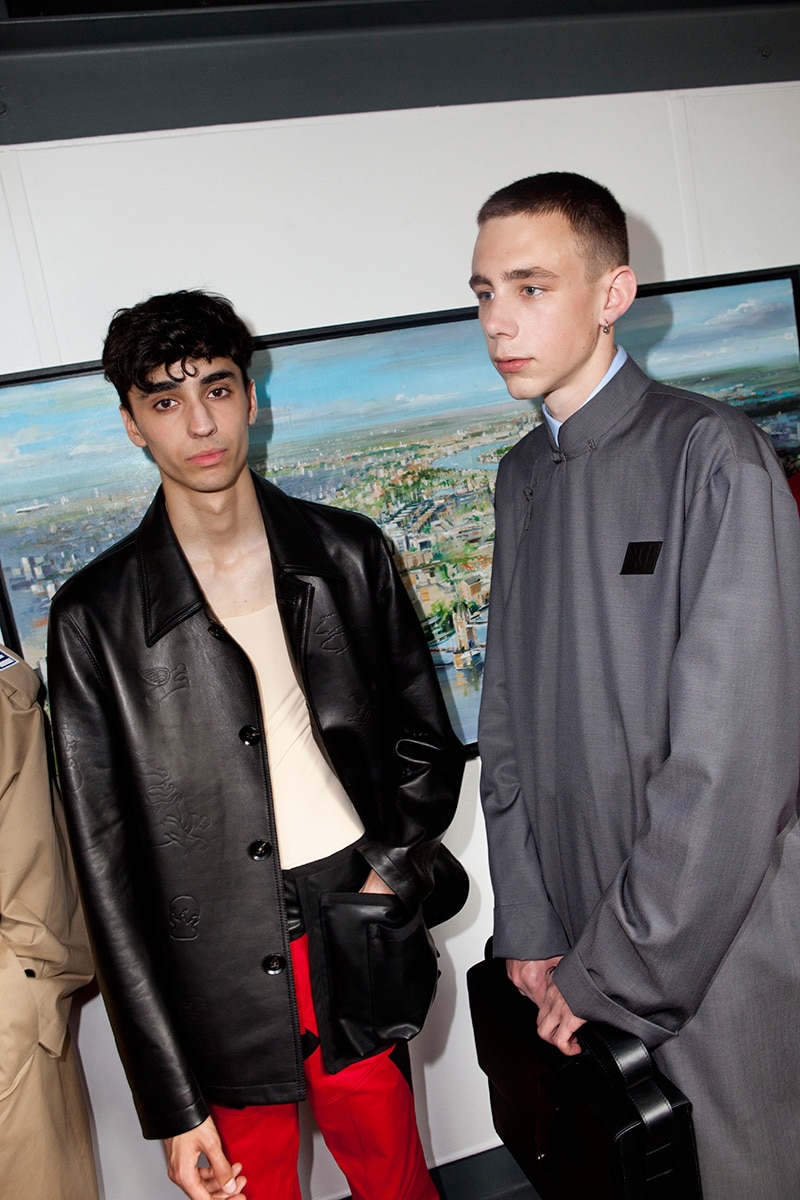 Take a look at Xander Zhou's SS18 Backstage captured by the lens of Elliott Morgan during London Fashion Week Men's, in exclusive for Fucking Young!
An initial read through of the invitation, and you would be forgiven in thinking that Xander Zhou SS18 would bring with it a supergalatic, space inspired performance. Upon arrival, it becomes clear that such interpretations were far too juvenile – A scarce, soulless space is scattered with Microsoft desktop computers silently synced by low-res screensavers. The occasional ring of a drab office telephone echoes through several private cubicles positioned somewhat sparingly across a generic working area. A million miles away from the creative hubs assumingly frequented by the members of the audience, Xander Zhou succeeds with his initial task of setting an alien tone indeed – the generic office space is uncharted territory for the majority viewing, with airy, loft studio minimalism now the norm for most.
A trip down memory lane as the first outfits begin to show: the black tie and belt combo, a uniform for the slightly above average salary. There are several nods to the boom and bustle of the corporate 90s: shirting etched with embroidered logos, suit bags carried across the back, security ear pieces, boxy short sleeved shirts adorned with a primary colour palette. It is a compilation of all the working types: public sector service boy, high flying financer. They lack presence, they lack humanity; but with this the clothes come into their own. Slowly, we chip away at the dystopian exterior: a few splashes of neon tie dye on a shoe, Radioactive green seeping from a suit jacket seam. What is their story? What time period are these business ready robots really from?
Zhou's confidence in retaining so much of the average man's work attire circa 1999 works so brilliantly well, it needs no more than the few considered tailoring tweaks and fabrication upgrades he has decided to administer. A strong piece is the black leather button down jacket, seemingly untouched from its late 90s inspiration, yet so perfect and unfailingly striking even after all these years of being overlooked and over worn. Xander Zhou stays true to his relaxed approach to fit and tailoring; capes and trench coats slip off the shoulders and drape the upper body well. The cutouts on the shirting provide a new challenge from a styling point of view, and allows the piece to flourish as a new, stand alone contemporary aesthetic.
Xander Zhou's SS18 ode to 9-5 brings with it a stylish workwear reset. Fax machines and briefcases at the ready.